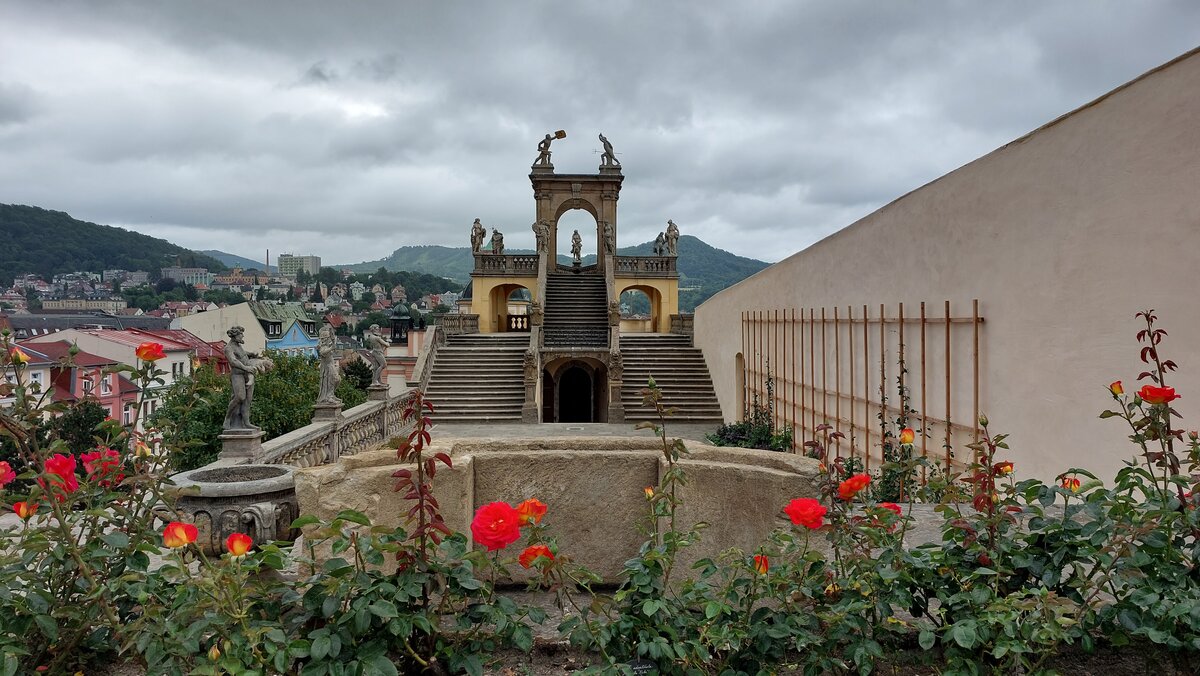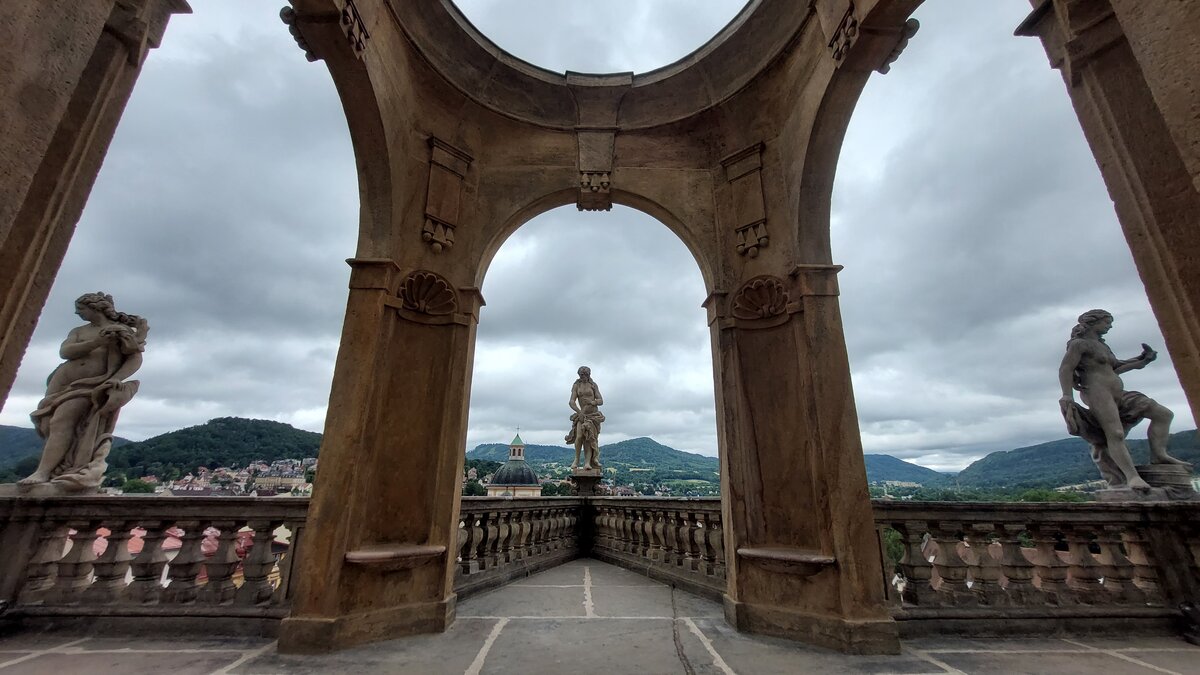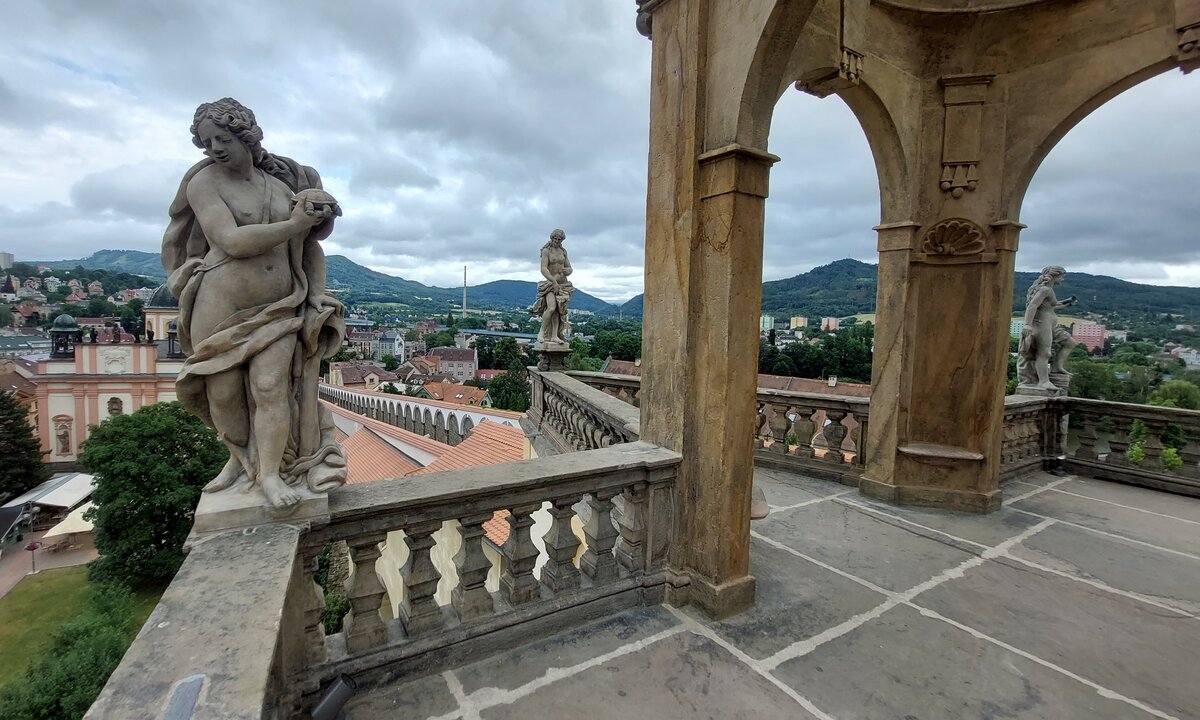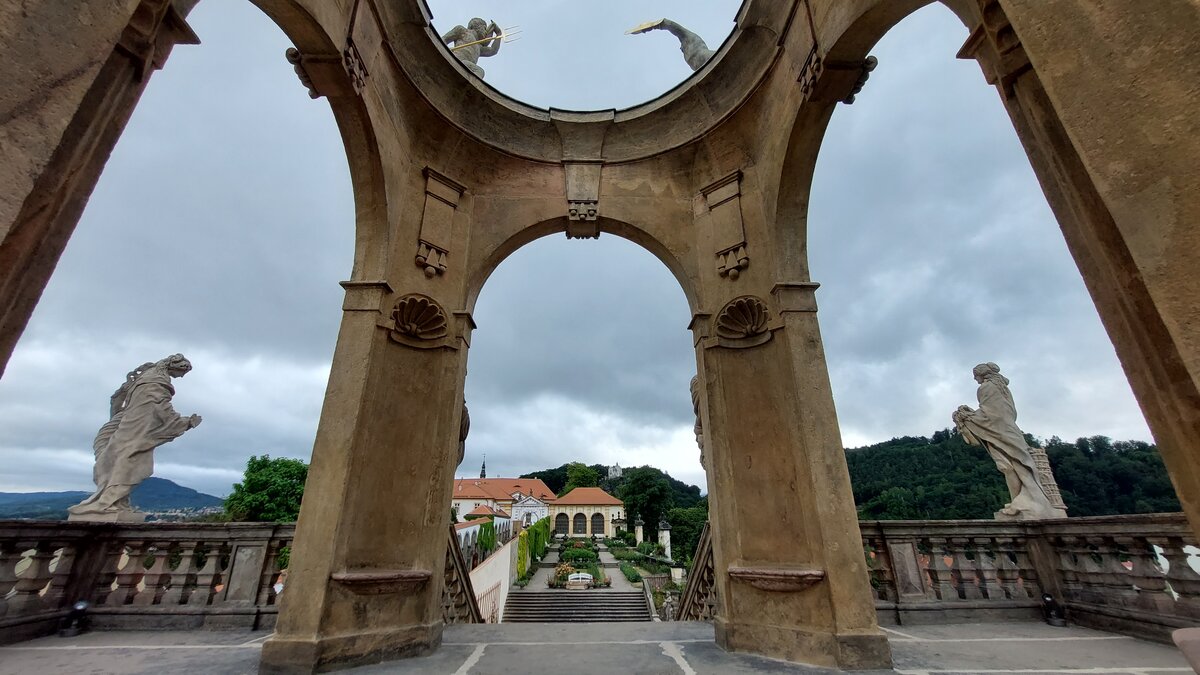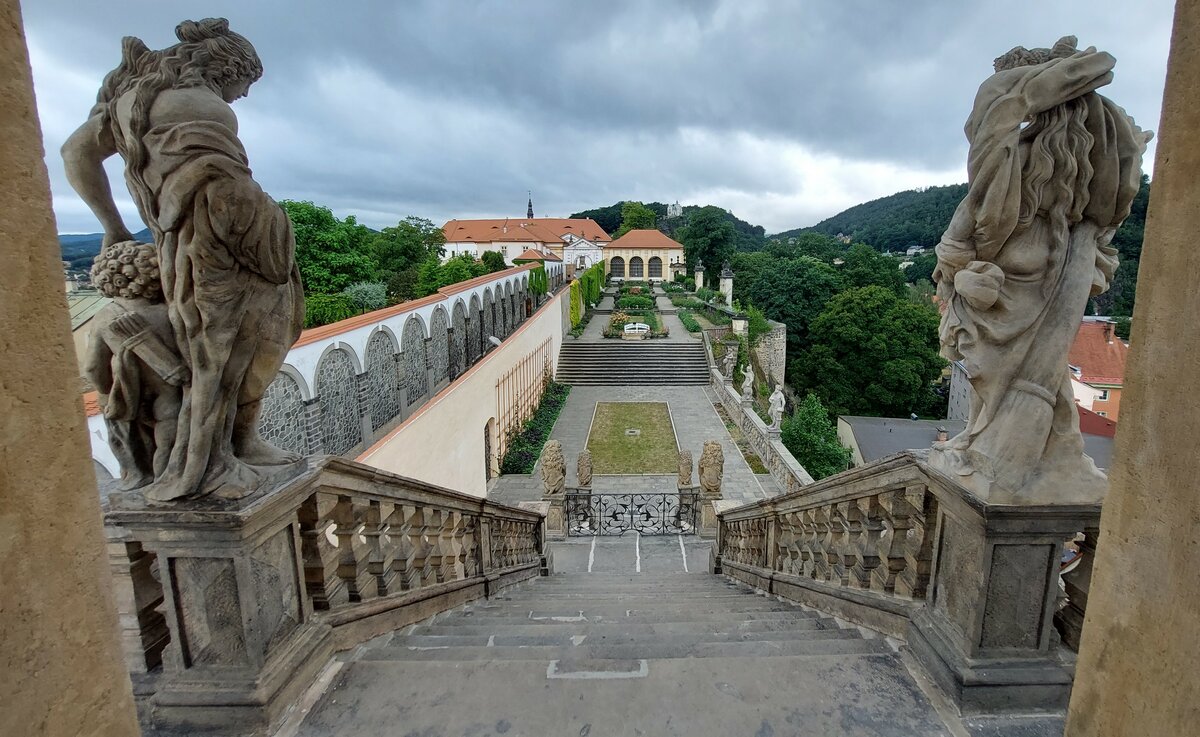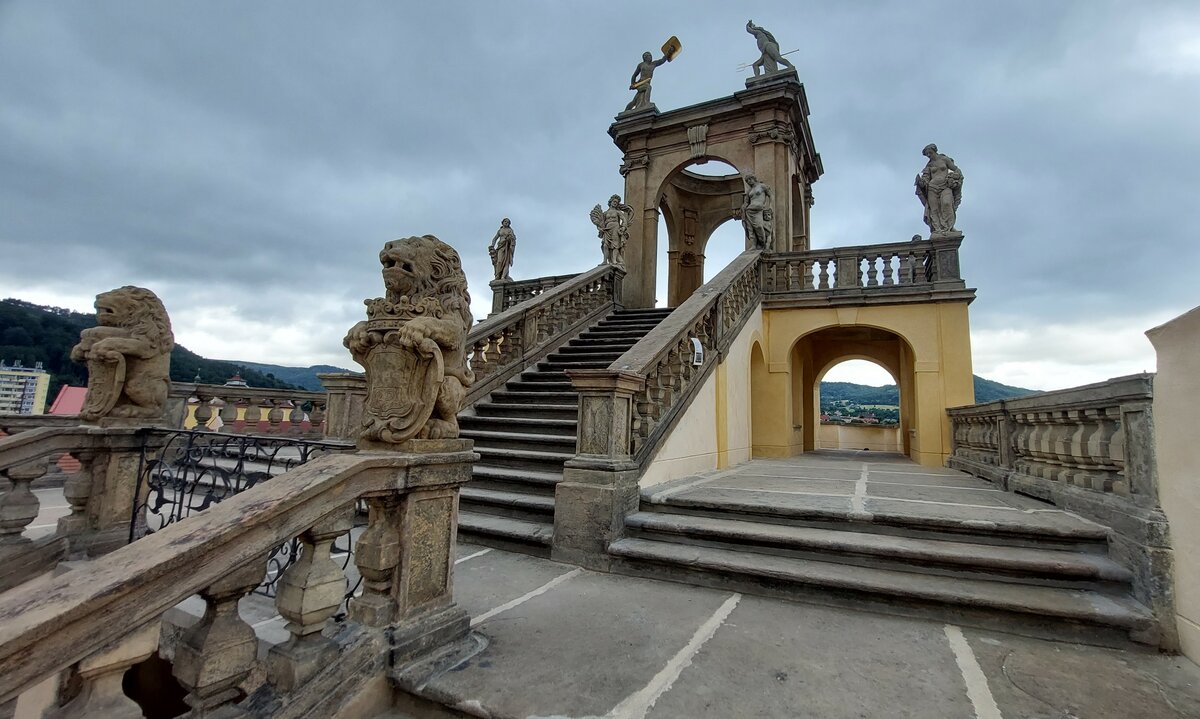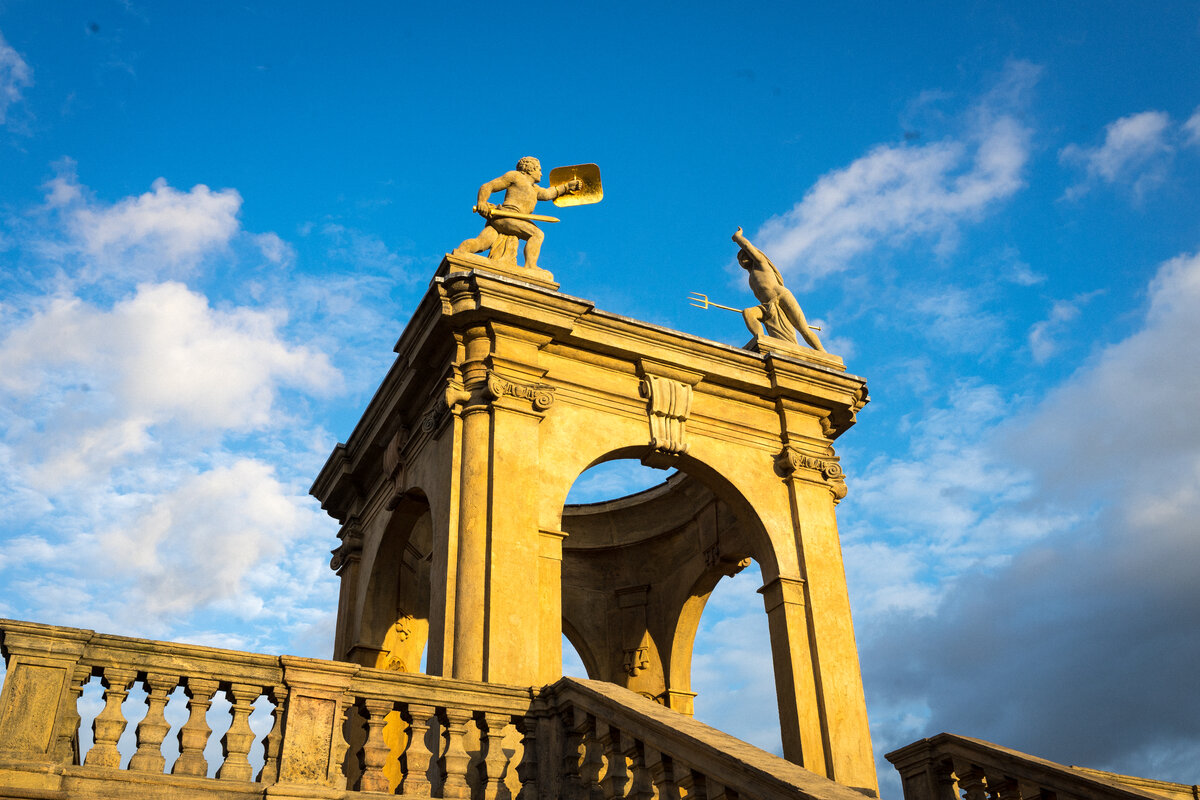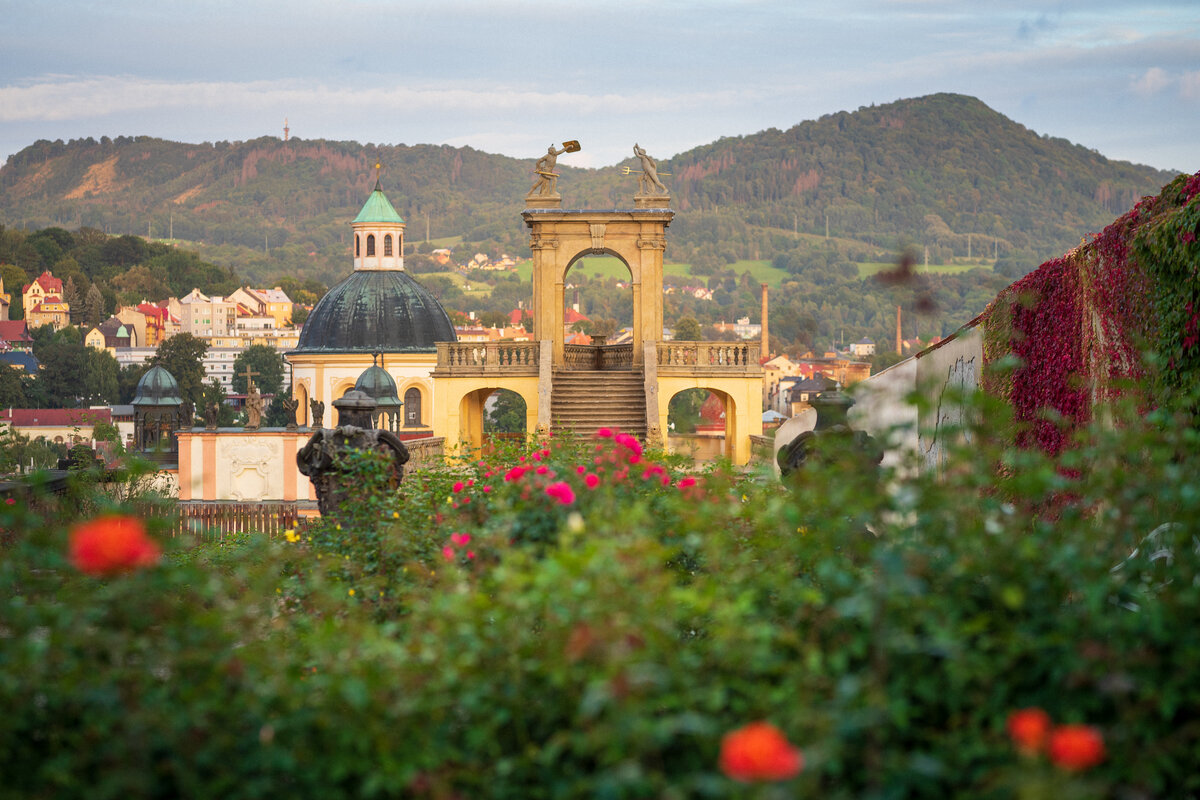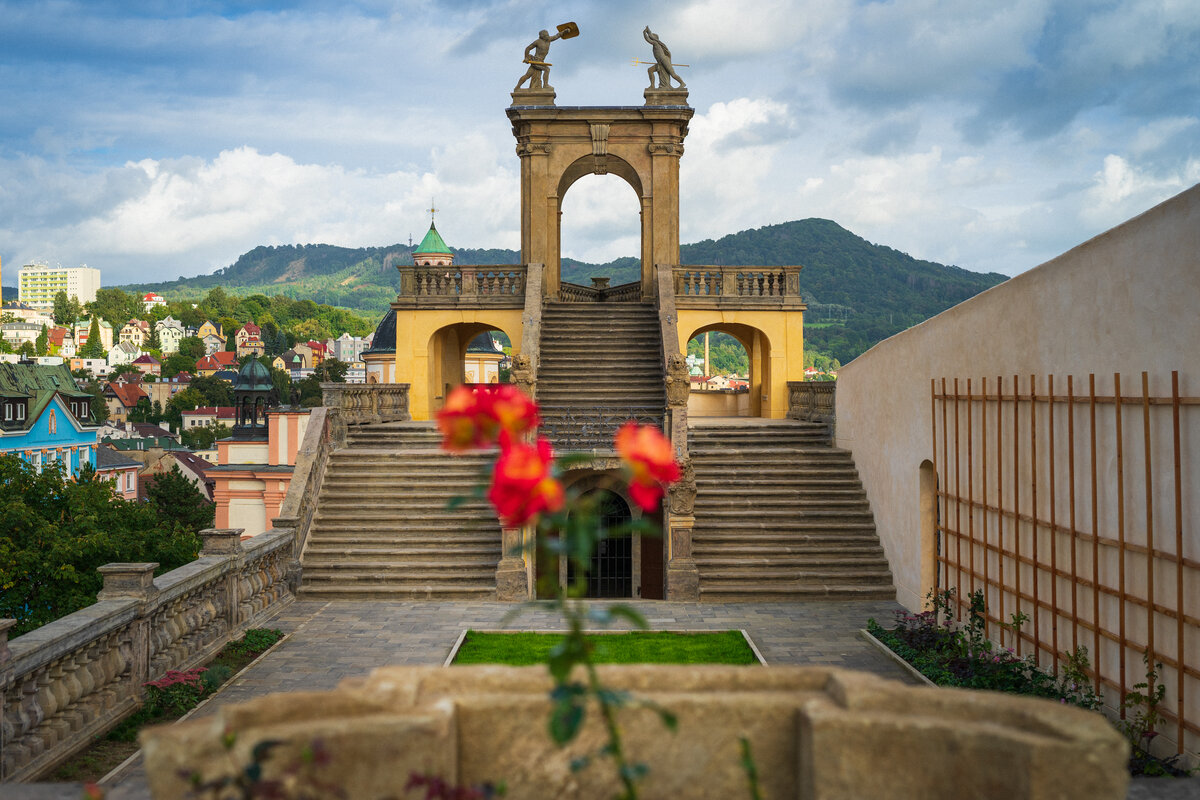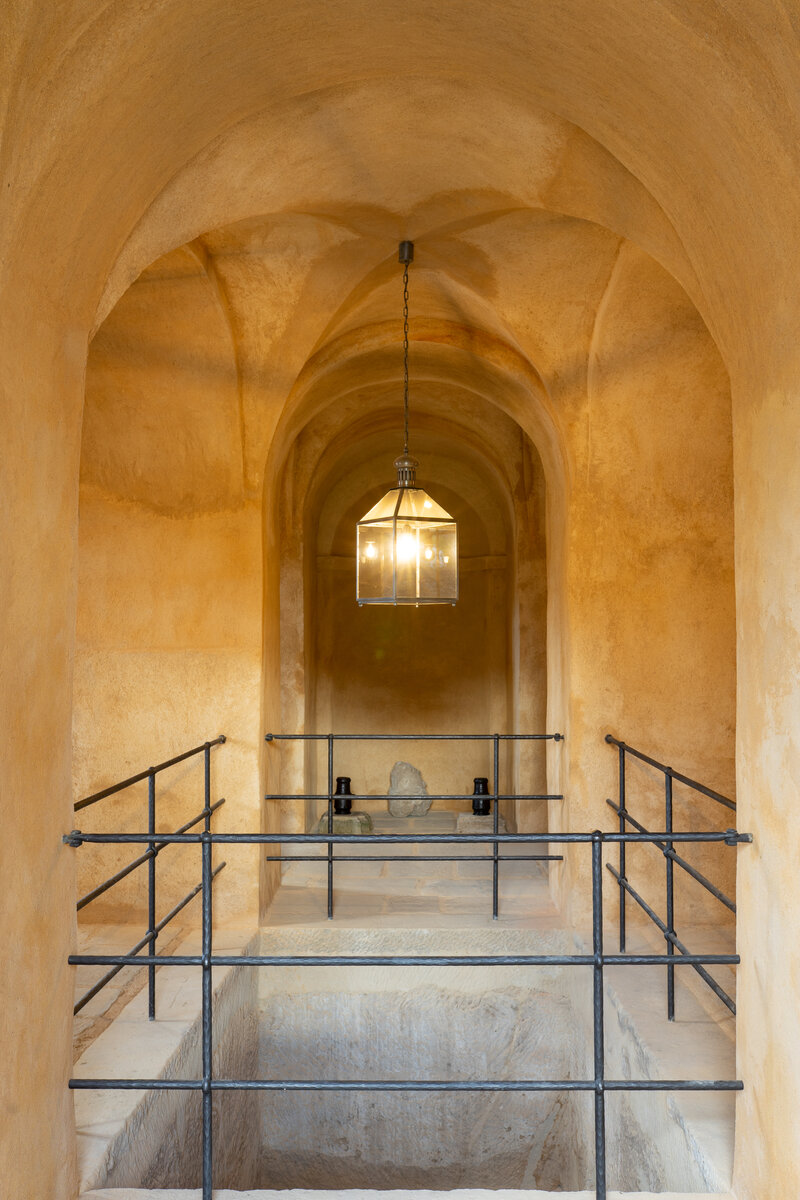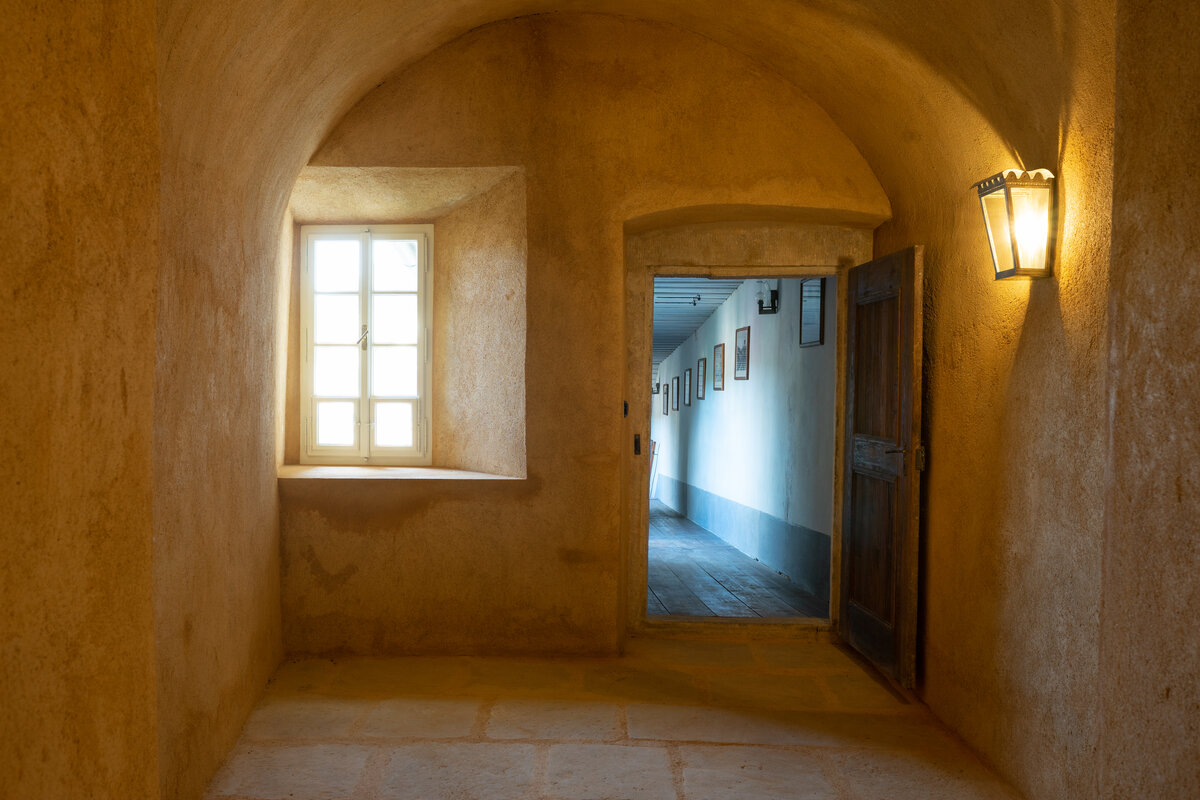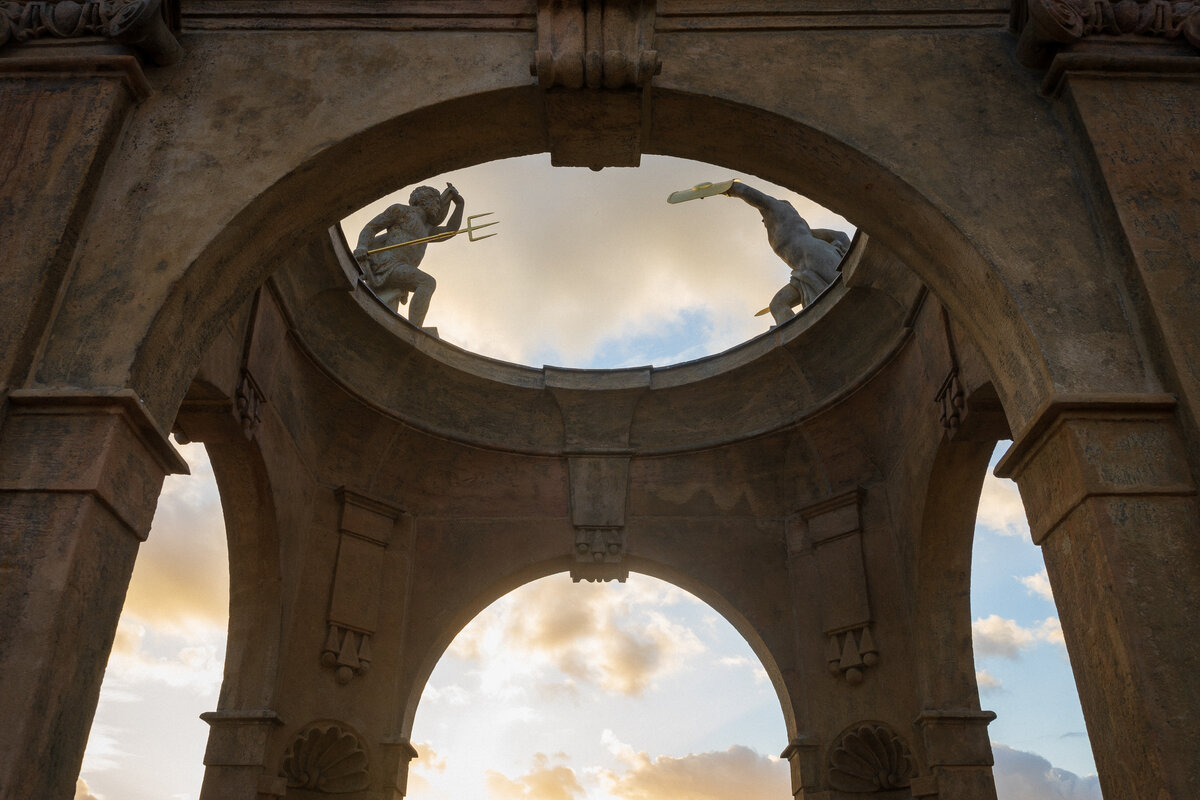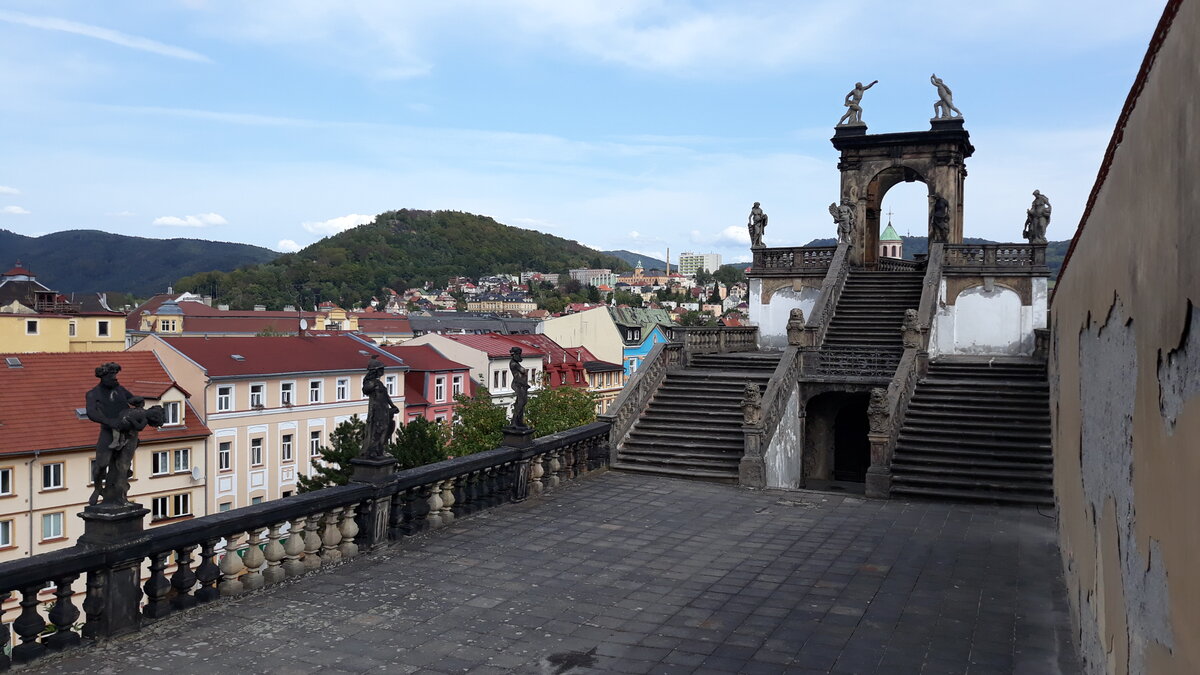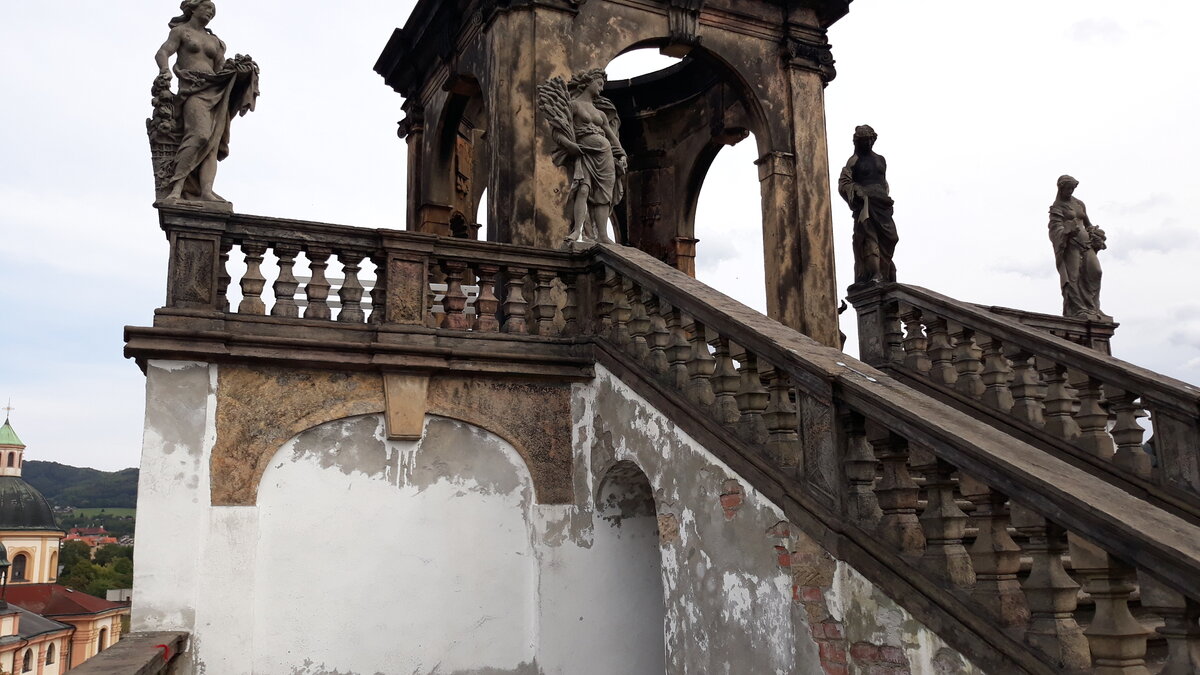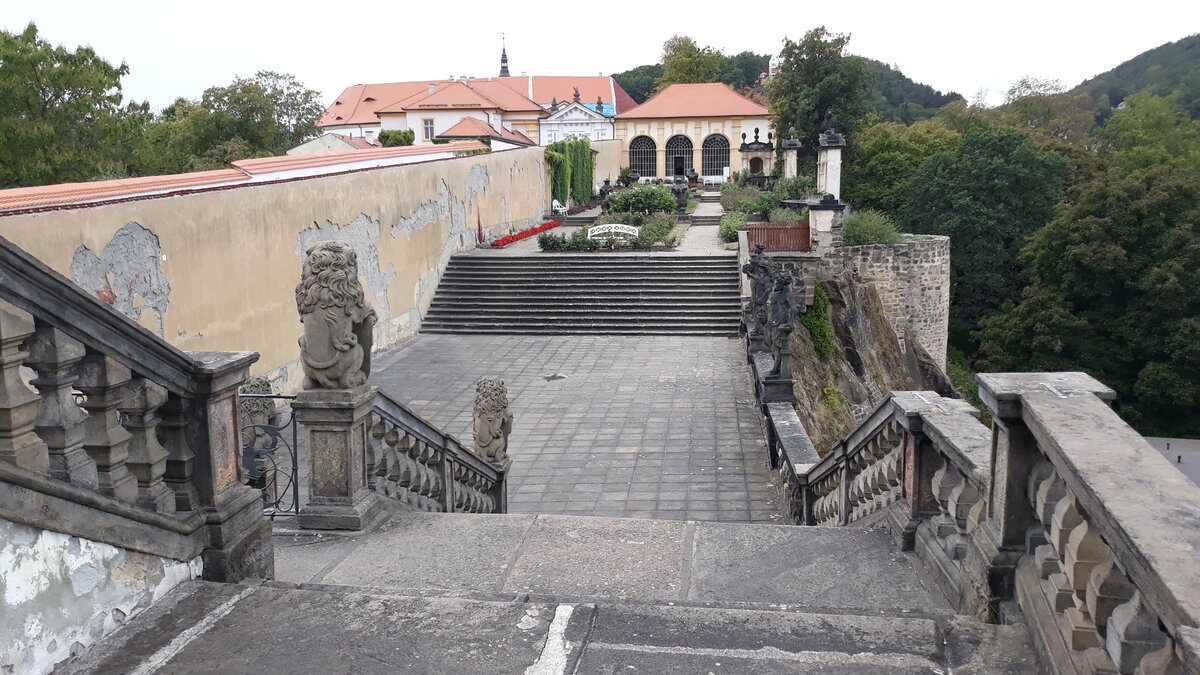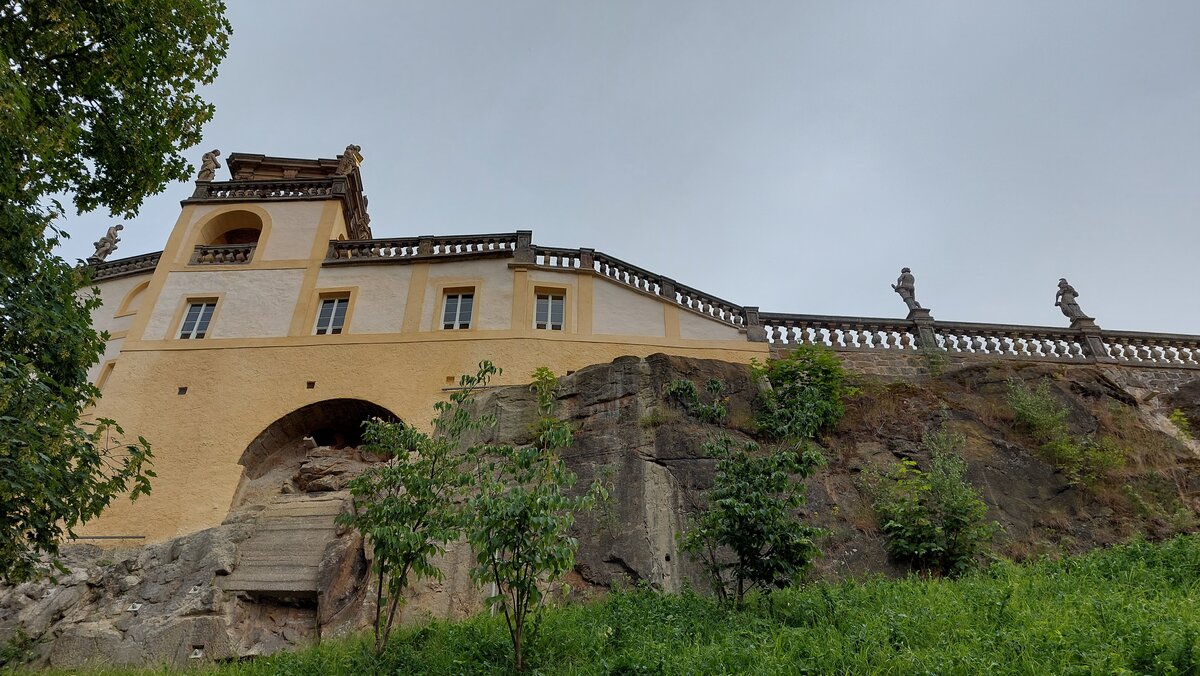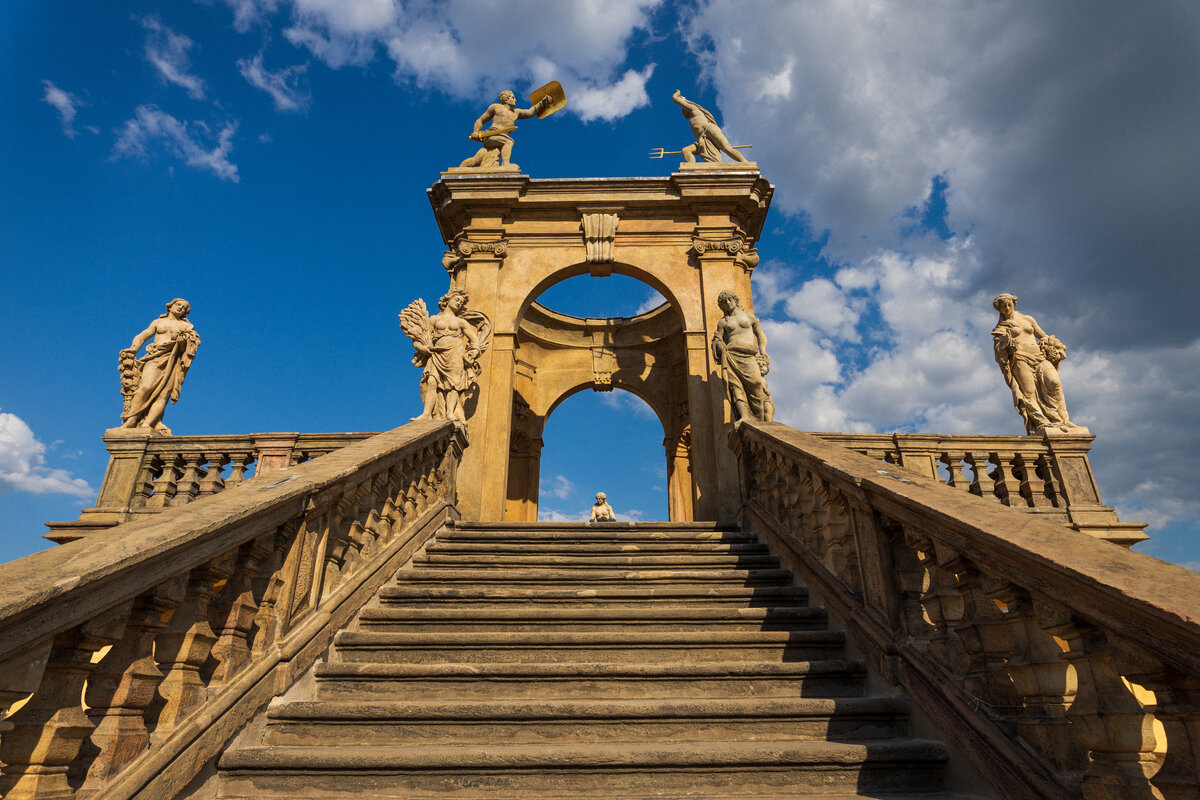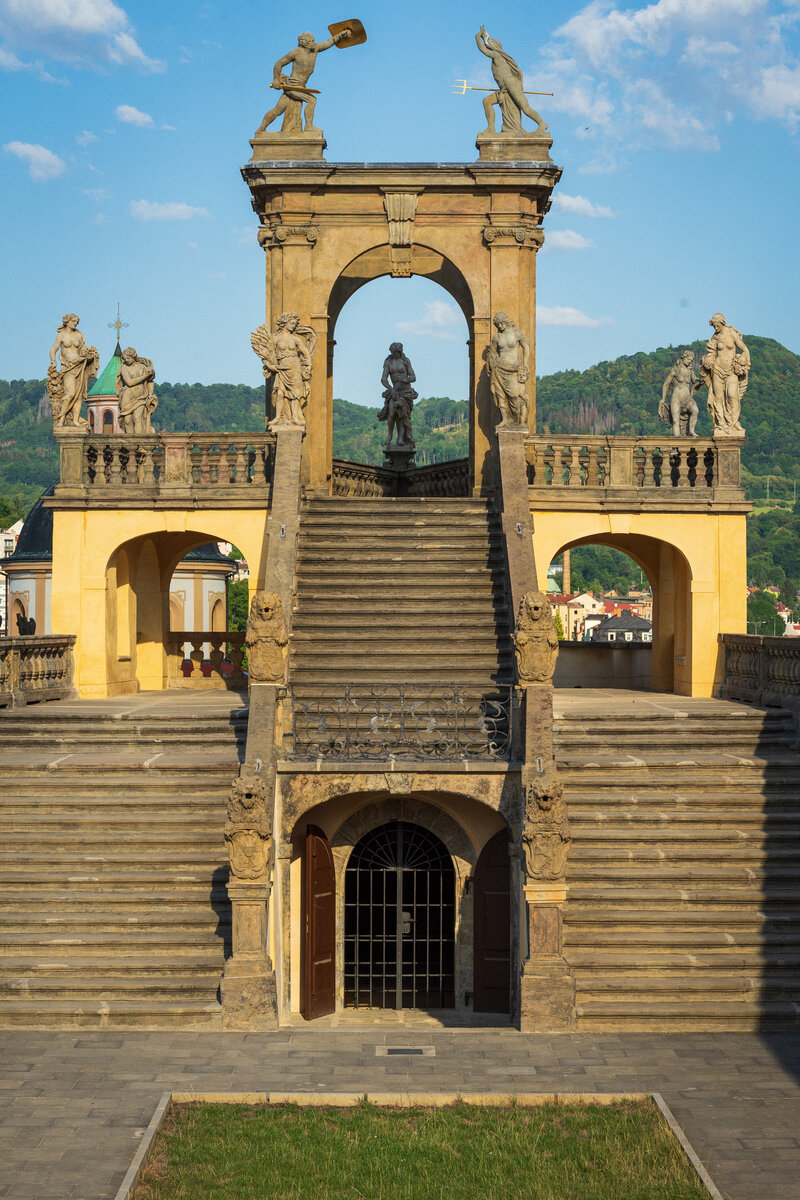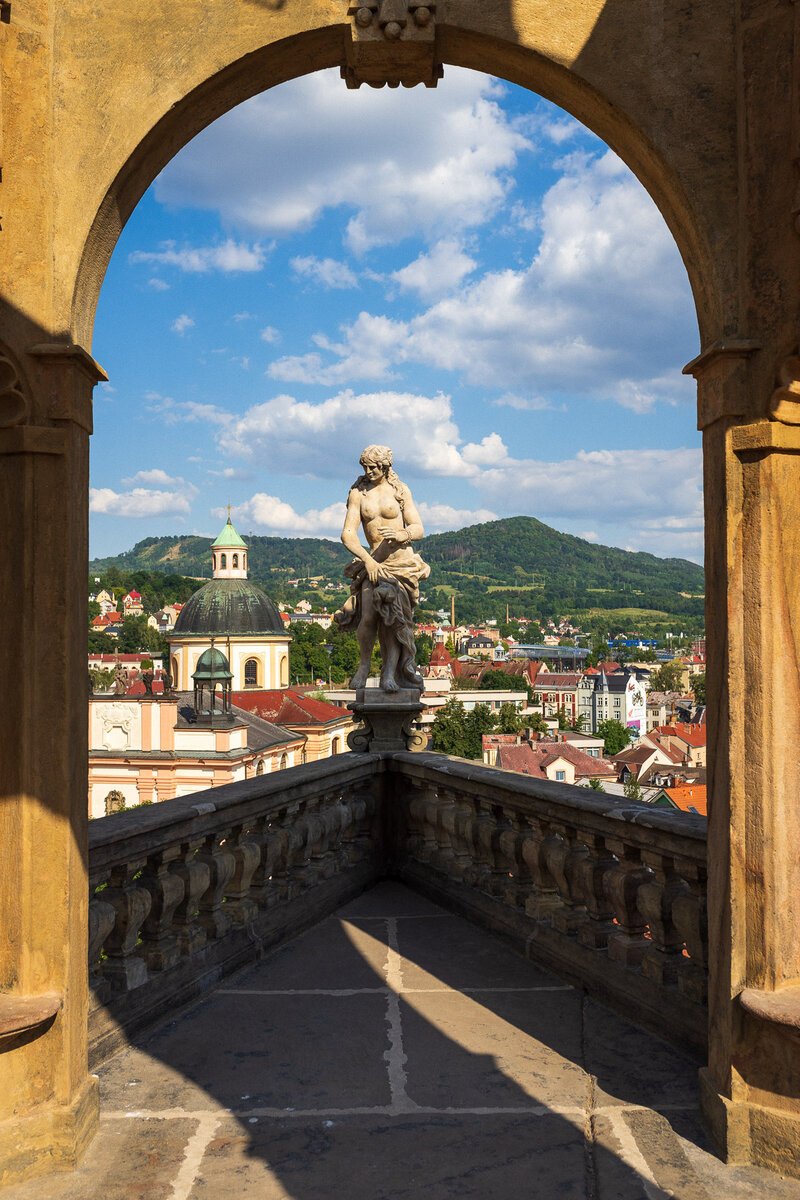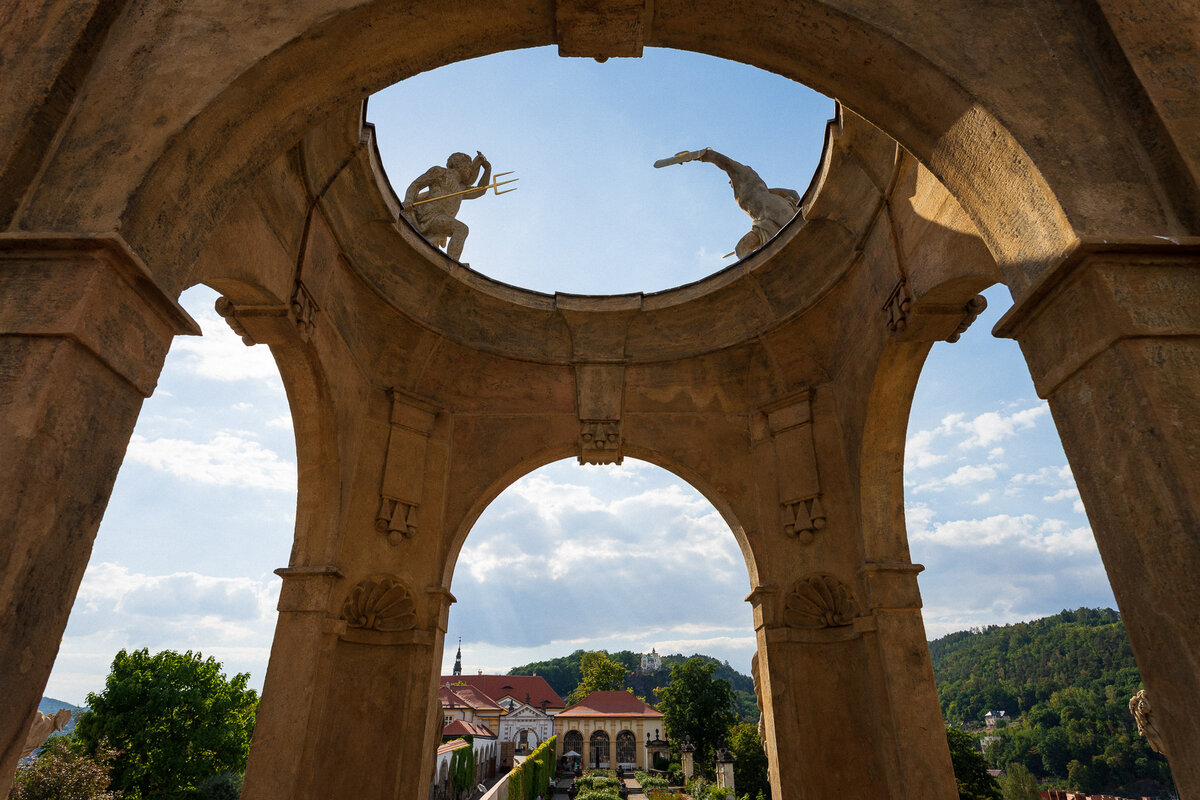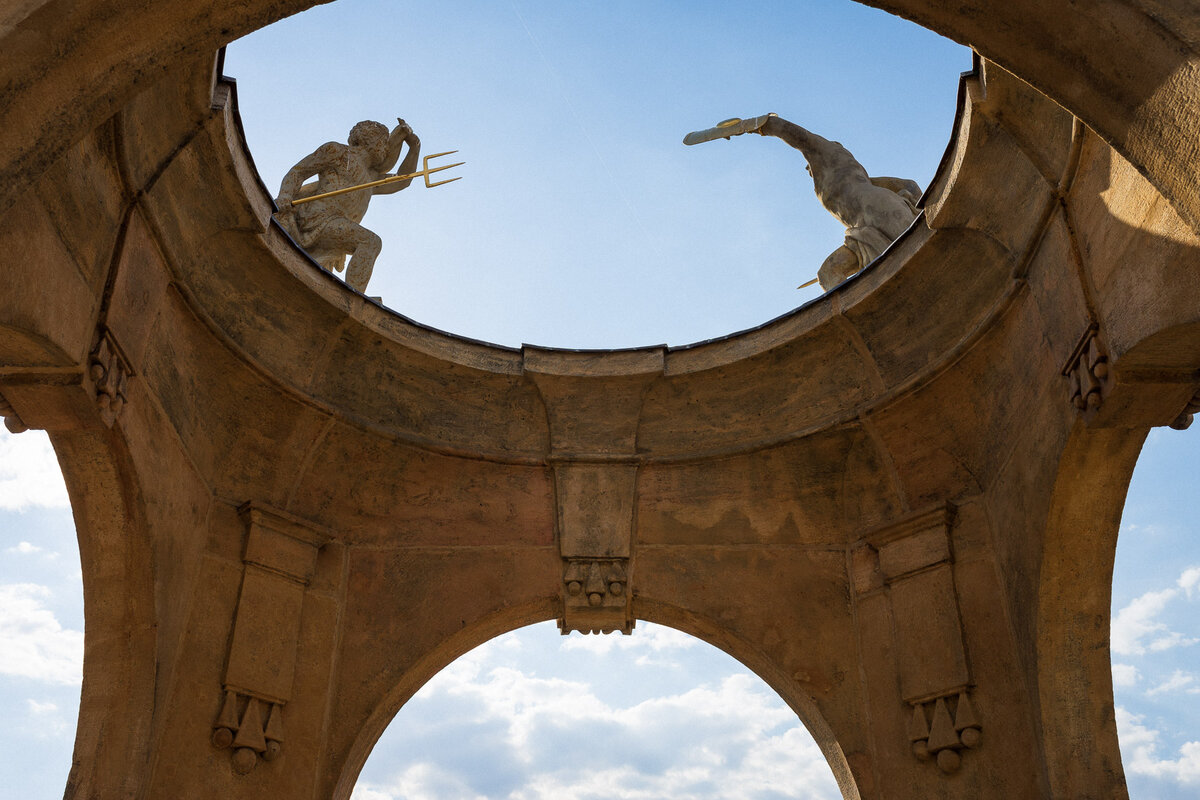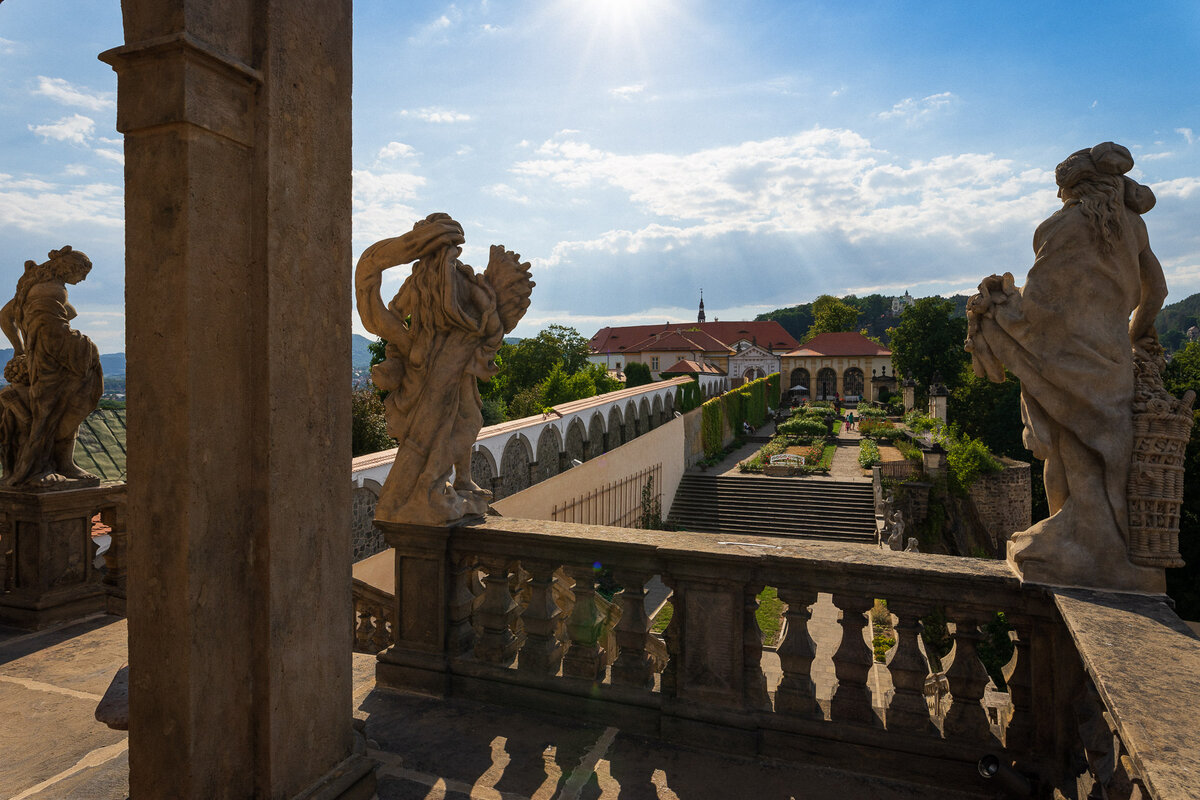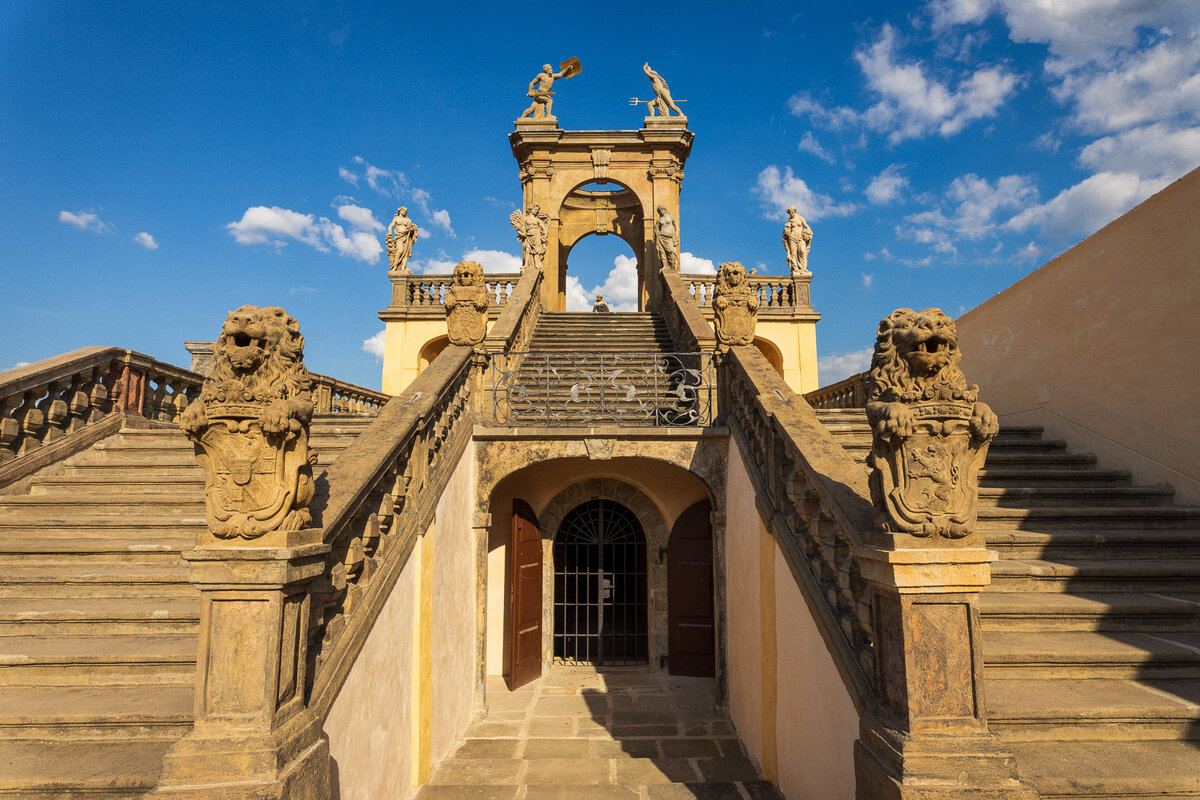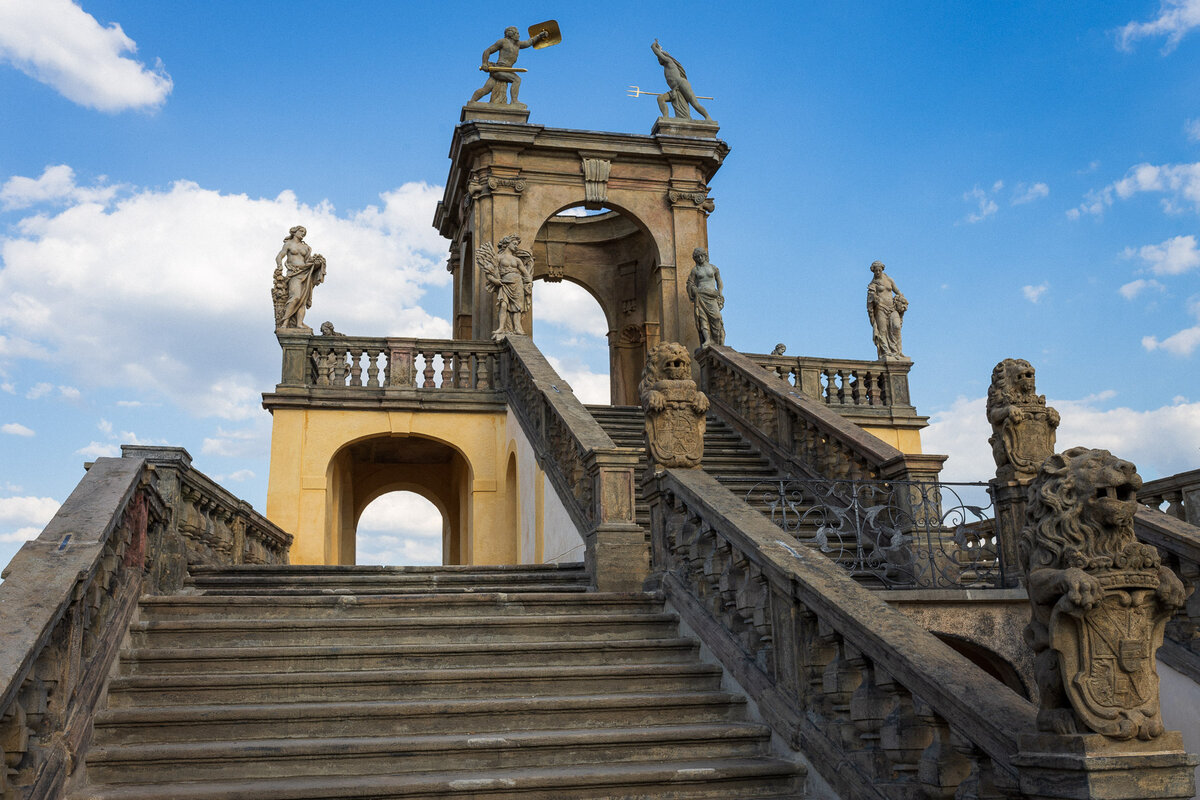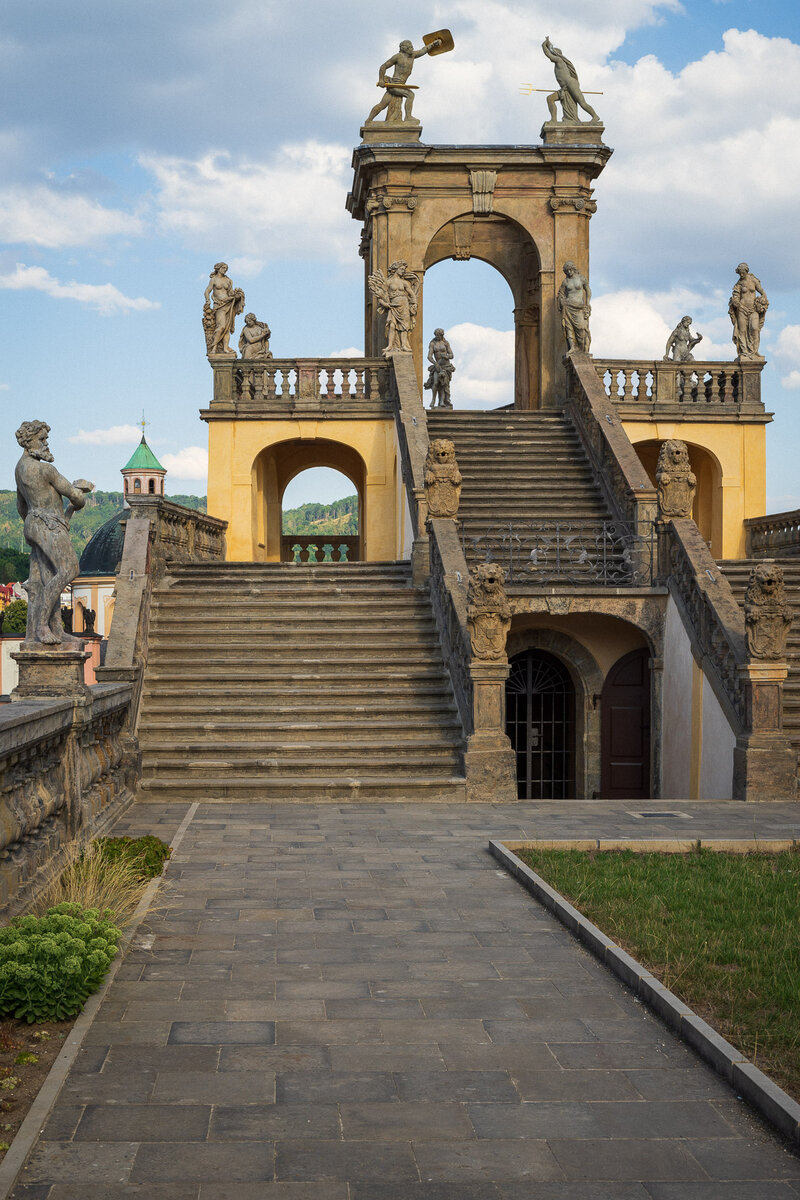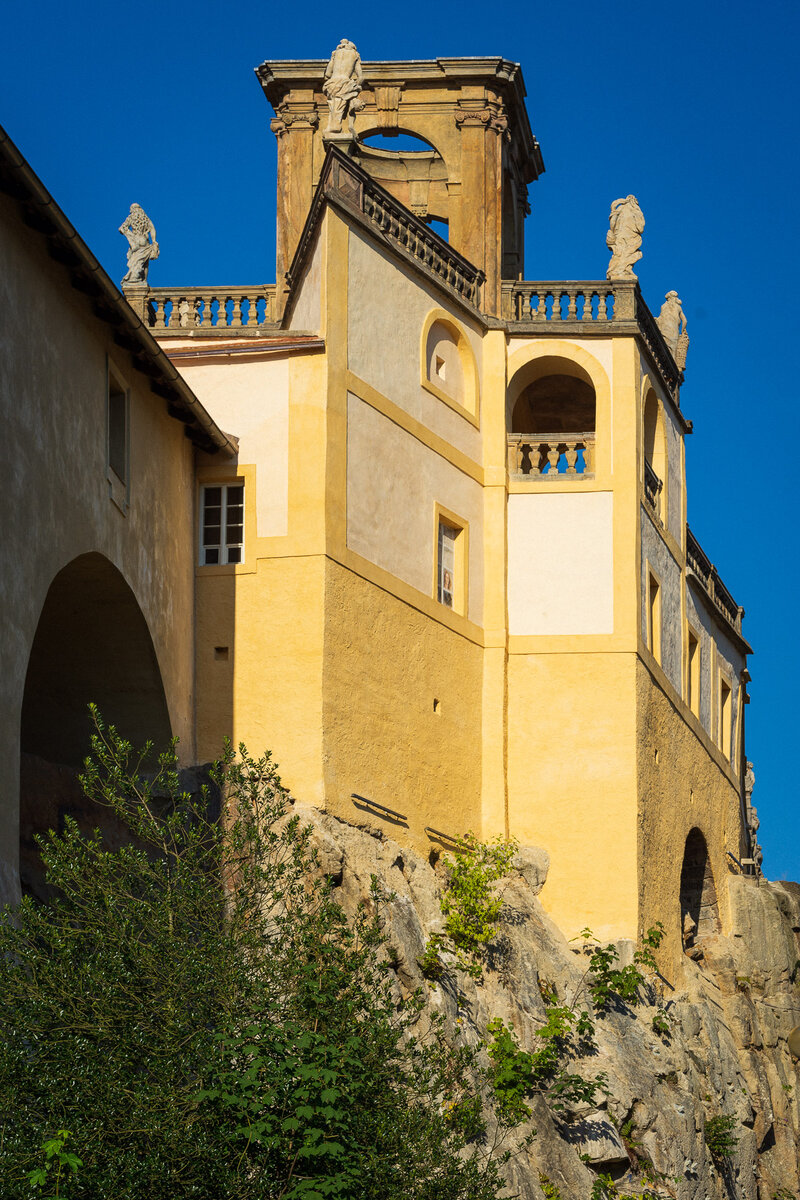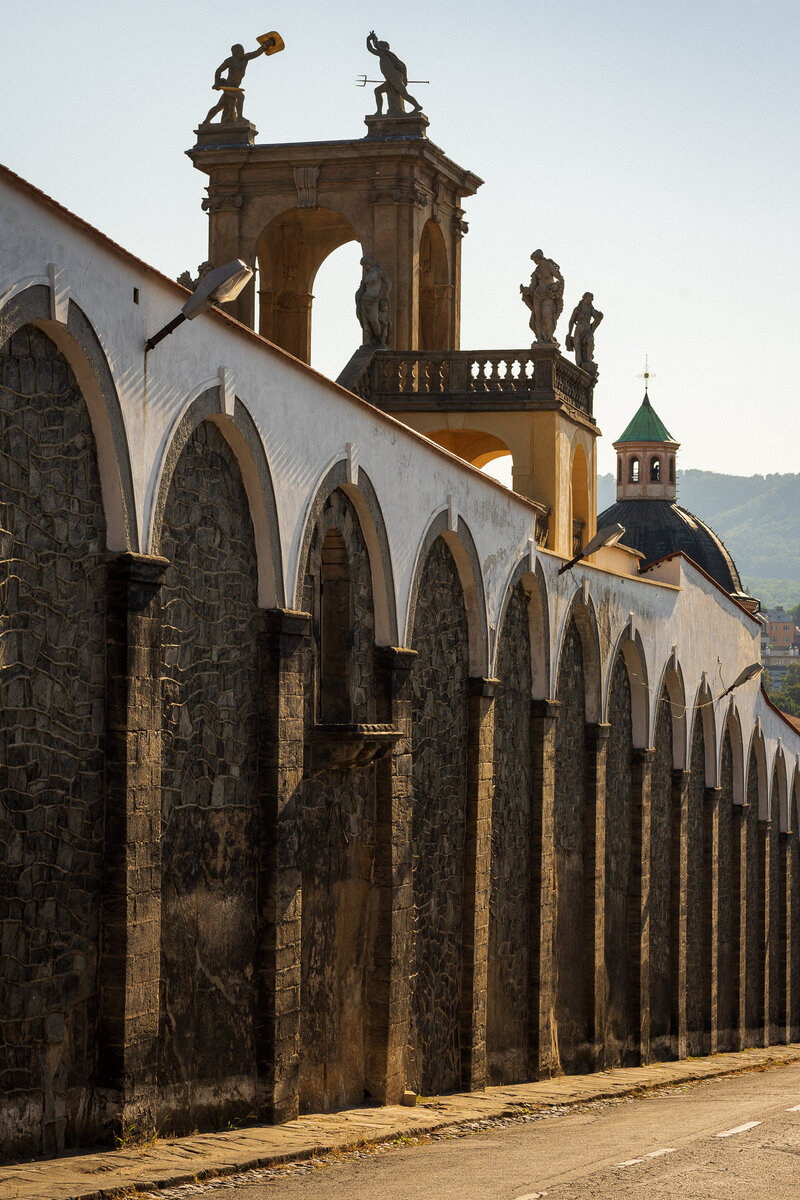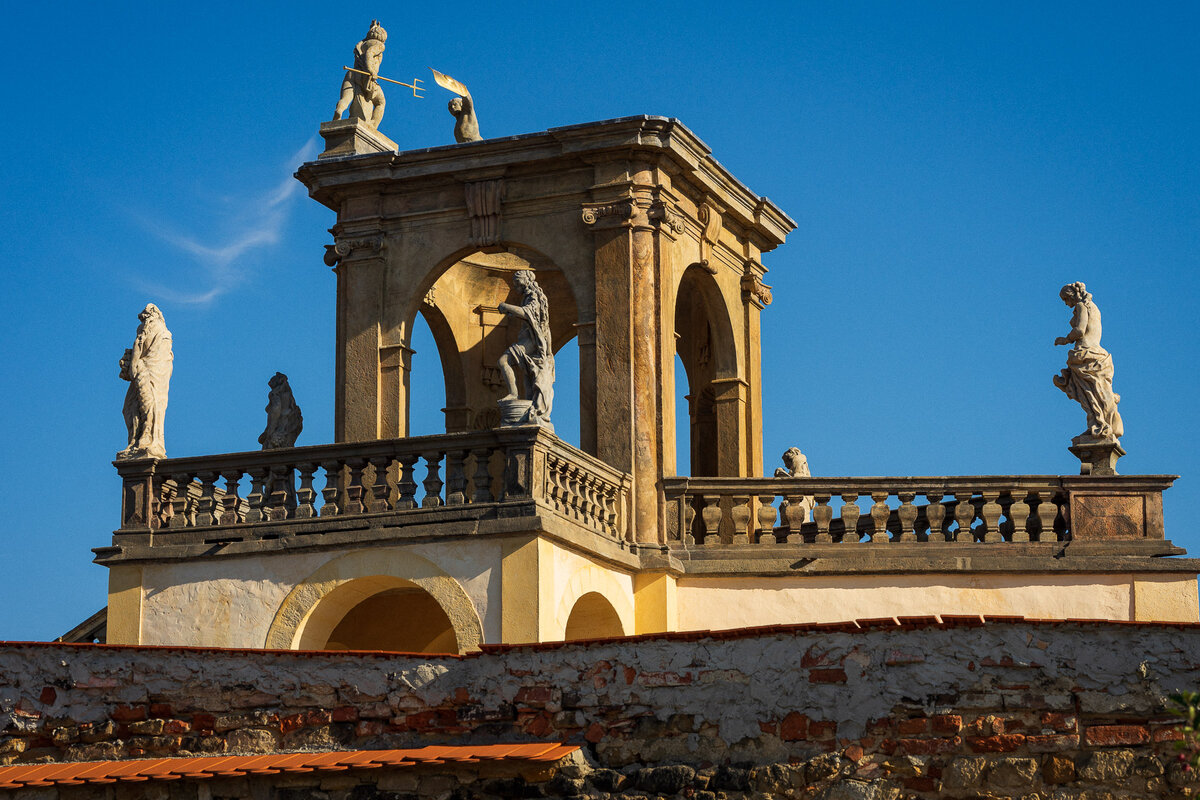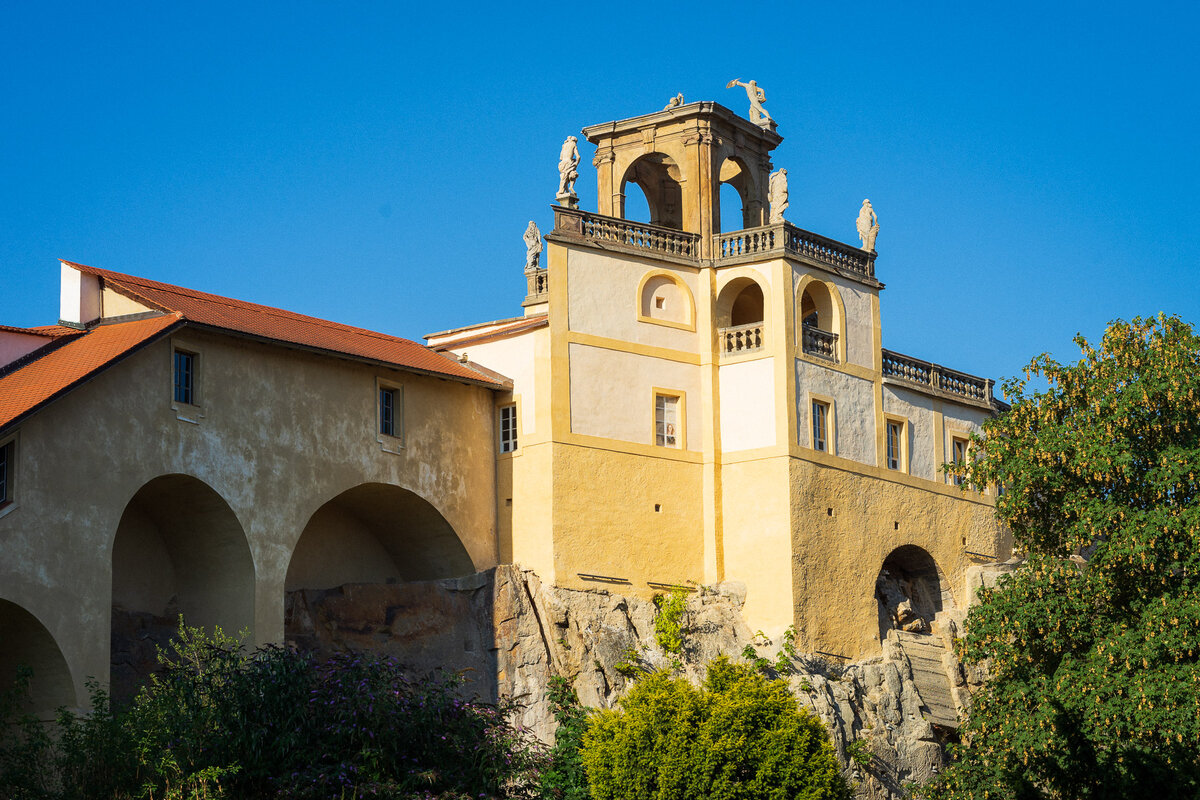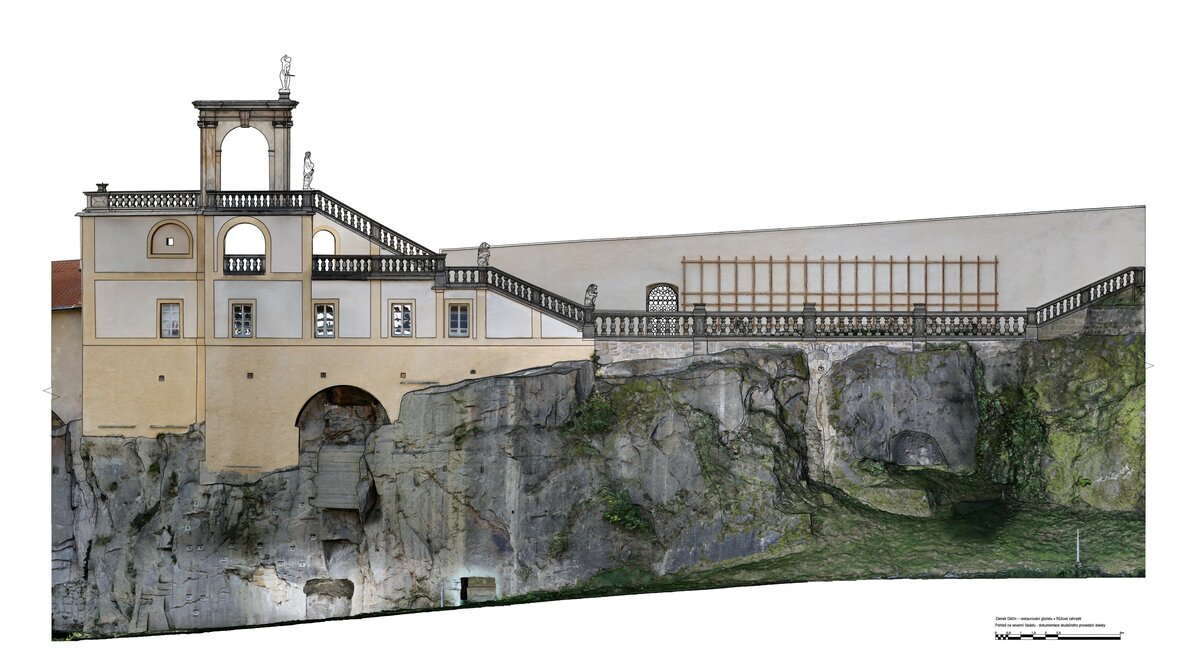 Author
Tomáš Efler, Václav Girsa, Miloslav Hanzl, Jana Strnadová, Jaroslav Svěrek
Studio
Location
Zámek Děčín, město Děčín, Ústecký kraj
Investor
Statutární město Děčín
Supplier
Generální dodavatel stavební obnovy: Stucco TM - Město Touškov s.r.o., jednatel a restaurátor Petr Toman
Kamenosochařské práce: restaurátor Jan Fedorčák
Kovářské práce: Miroslav Rosčuk
Sochařská výzdoba: Akademický sochař Jarmil Plachý
Date of project approval
September 2021
Fotograf
Restoration of the viewing pavilion of an exceptional baroque monument located in the Rose Garden at the castle in Děčín, long-term damaged by the weather and previous unsuitable building repairs. The restoration of the publicly accessible lookout included the restoration and repair of damaged stone sculpture architecture and sculptural decoration, repairs to devastated masonry structures and destroyed plaster including the restoration of vaulted interiors, the addition of a number of artisanal details and elements, and the new treatment of the lower paved terrace with a flower parterre. The restoration was completed by the re-installation of restored baroque originals and copies of statues of characters from ancient mythology.
Authors: Tomáš Efler, Václav Girsa, Miloslav Hanzl, Jana Strnadová, Jaroslav Svěrek
Location: Děčín, Ústí Region
Client: Statutory city of Děčín
Investor representative: Mayor Jiří Anděl, director of the castle Iveta Krupičková and Miroslava Poskočilová, investment technician Štěpánka Špačková
Study and initial project: Václav Girsa, Miloslav Hanzl, Jana Strnadová, Jaroslav Svěrek
2019 update project: Tomáš Efler
Author supervision of implementation 2020-2021: Tomáš Efler
Monument supervision 2019-2022: Alena Sellnerová, Petra Andrejchová, Irena Klepalová
Contractor: General contractor of building restoration: Stucco TM - Město Touškov s.r.o., managing director and restorer Petr Toman
Stone sculpture work: restorer Jan Fedorčák
Blacksmith work: Miroslav Rosčuk
Sculptural decoration: Academic sculptor and restorer Jarmil Plachý
Geodetic work and 3D scanning: The Centre for the Documentation and Digitisation of Cultural Heritage Philosophical Faculty of Jan Evangelista Purkyně University in Ústí nad Labem, 2020-2021
Date: study and project 2008, 2014, project update 2019, implementation of restoration 2020-2021, re-installation of sculptural decoration 2022
Photo: Petr Špánek, Tomáš Efler, City of Děčín
Total implementation costs: approx. CZK 22 million
Green building
Environmental certification
| | |
| --- | --- |
| Type and level of certificate | - |
Water management
| | |
| --- | --- |
| Is rainwater used for irrigation? | |
| Is rainwater used for other purposes, e.g. toilet flushing ? | |
| Does the building have a green roof / facade ? | |
| Is reclaimed waste water used, e.g. from showers and sinks ? | |
The quality of the indoor environment
| | |
| --- | --- |
| Is clean air supply automated ? | |
| Is comfortable temperature during summer and winter automated? | |
| Is natural lighting guaranteed in all living areas? | |
| Is artificial lighting automated? | |
| Is acoustic comfort, specifically reverberation time, guaranteed? | |
| Does the layout solution include zoning and ergonomics elements? | |
Principles of circular economics
| | |
| --- | --- |
| Does the project use recycled materials? | |
| Does the project use recyclable materials? | |
| Are materials with a documented Environmental Product Declaration (EPD) promoted in the project? | |
| Are other sustainability certifications used for materials and elements? | |
Energy efficiency
| | |
| --- | --- |
| Energy performance class of the building according to the Energy Performance Certificate of the building | G |
| Is efficient energy management (measurement and regular analysis of consumption data) considered? | |
| Are renewable sources of energy used, e.g. solar system, photovoltaics? | |
Interconnection with surroundings
| | |
| --- | --- |
| Does the project enable the easy use of public transport? | |
| Does the project support the use of alternative modes of transport, e.g cycling, walking etc. ? | |
| Is there access to recreational natural areas, e.g. parks, in the immediate vicinity of the building? | |