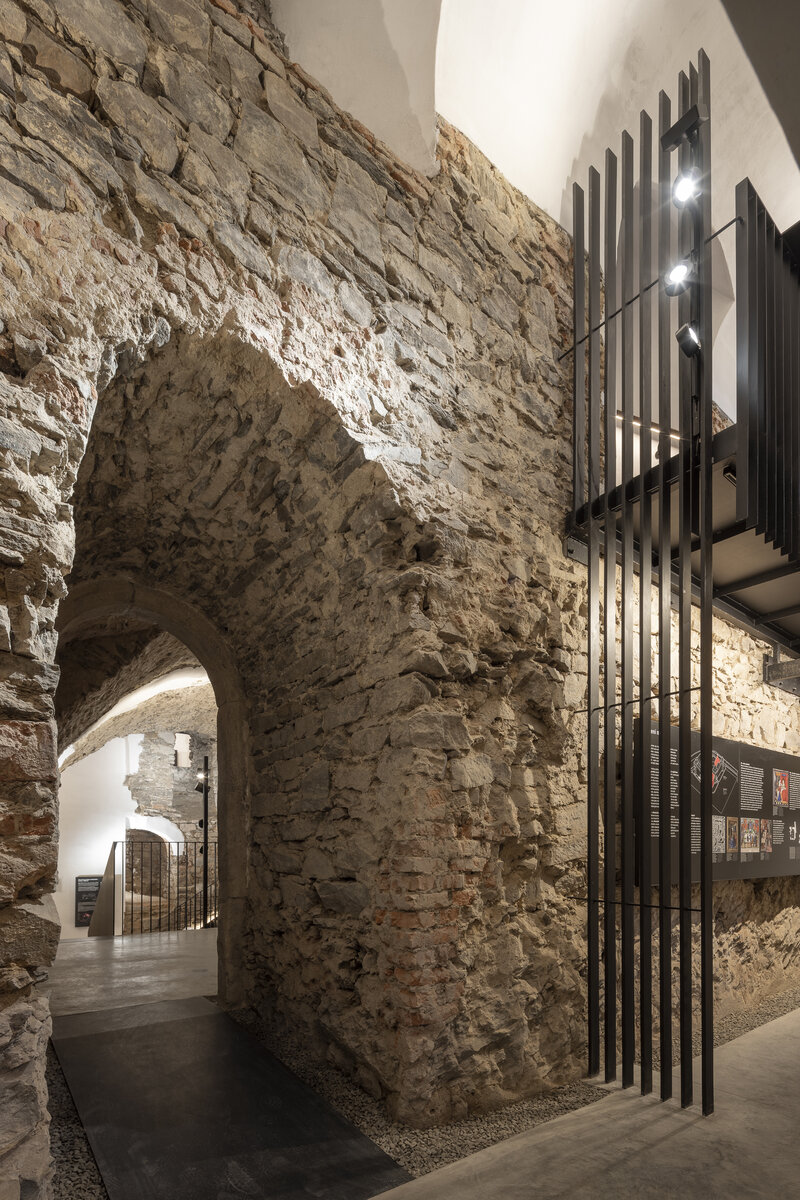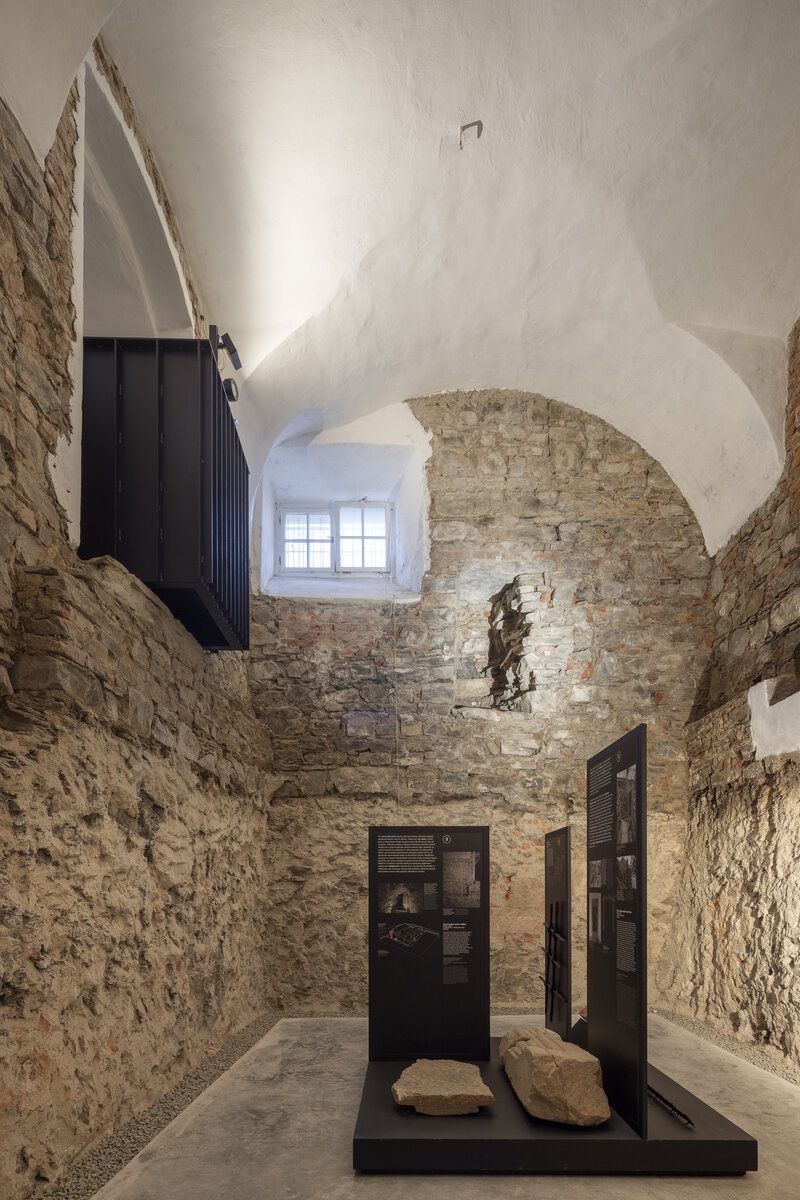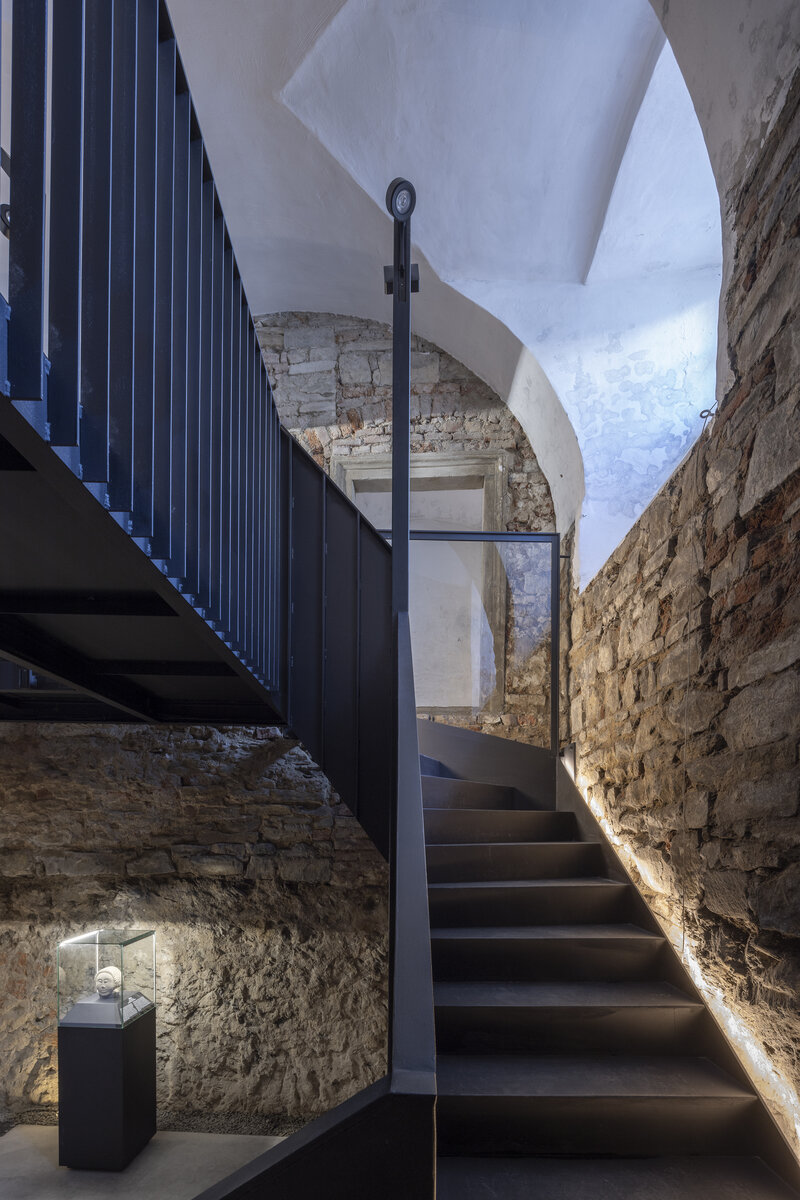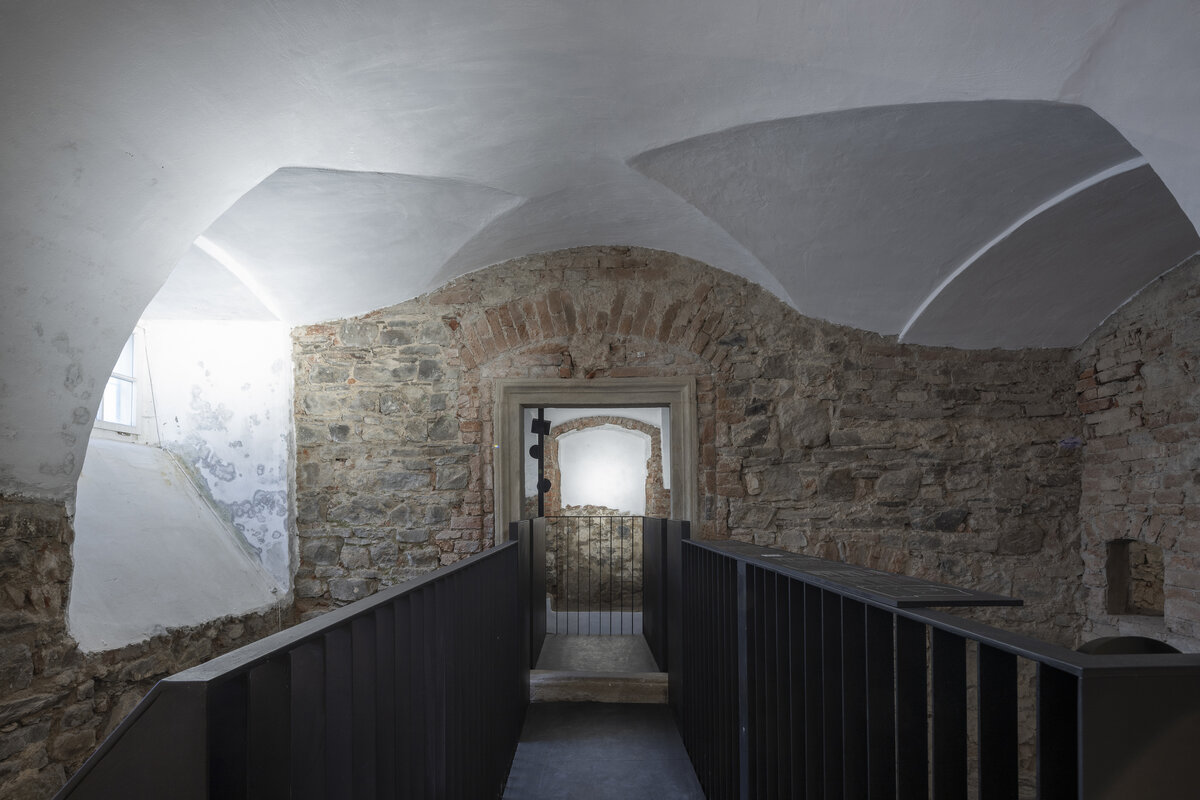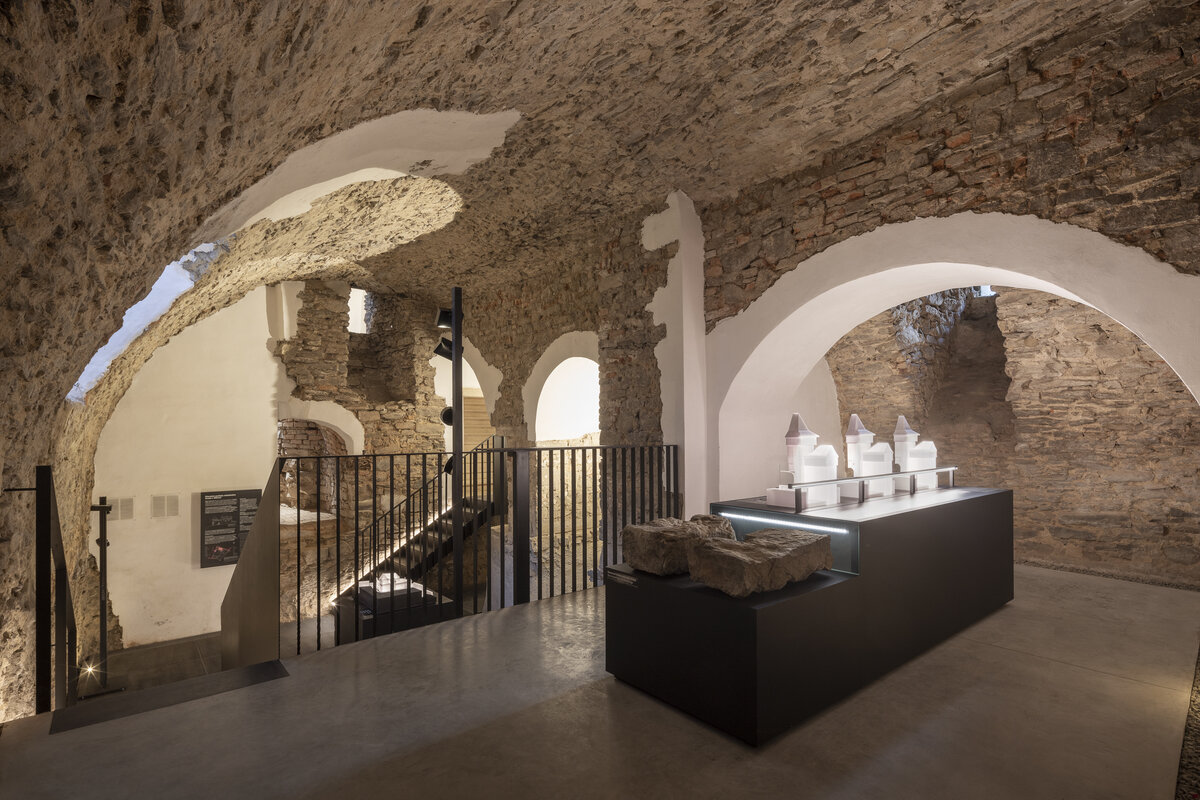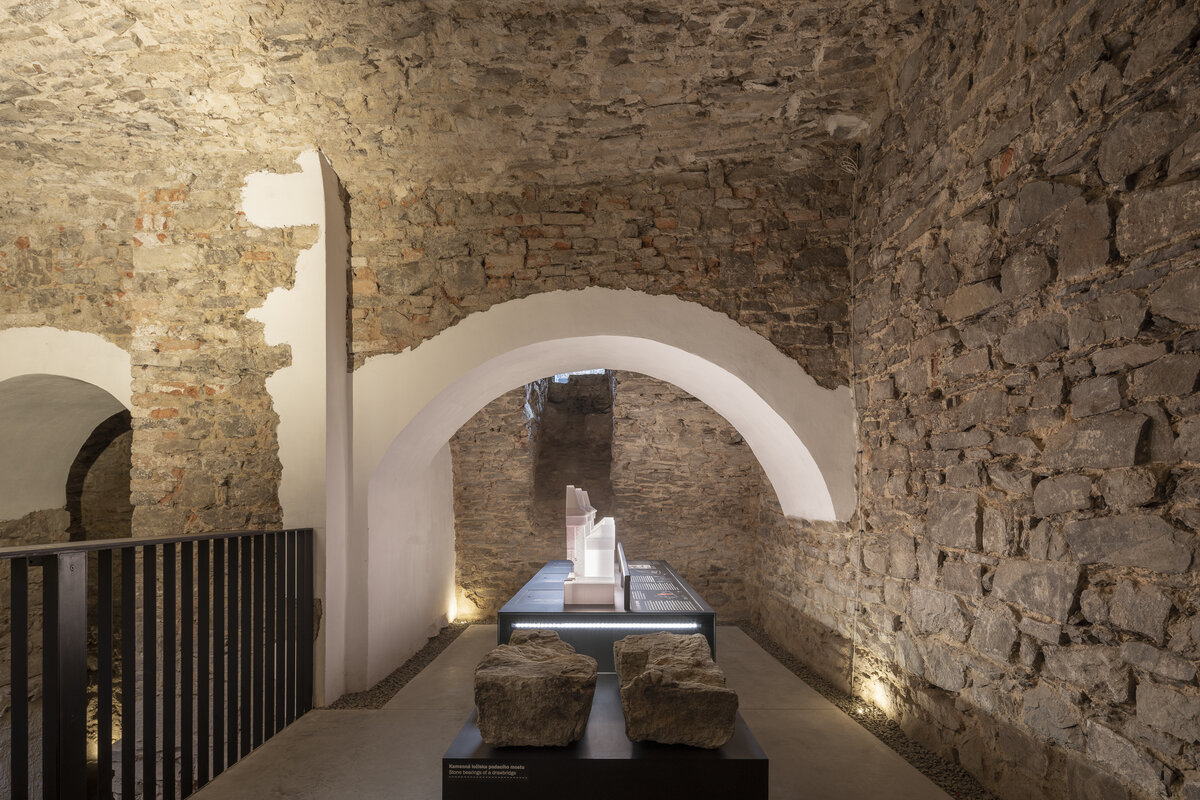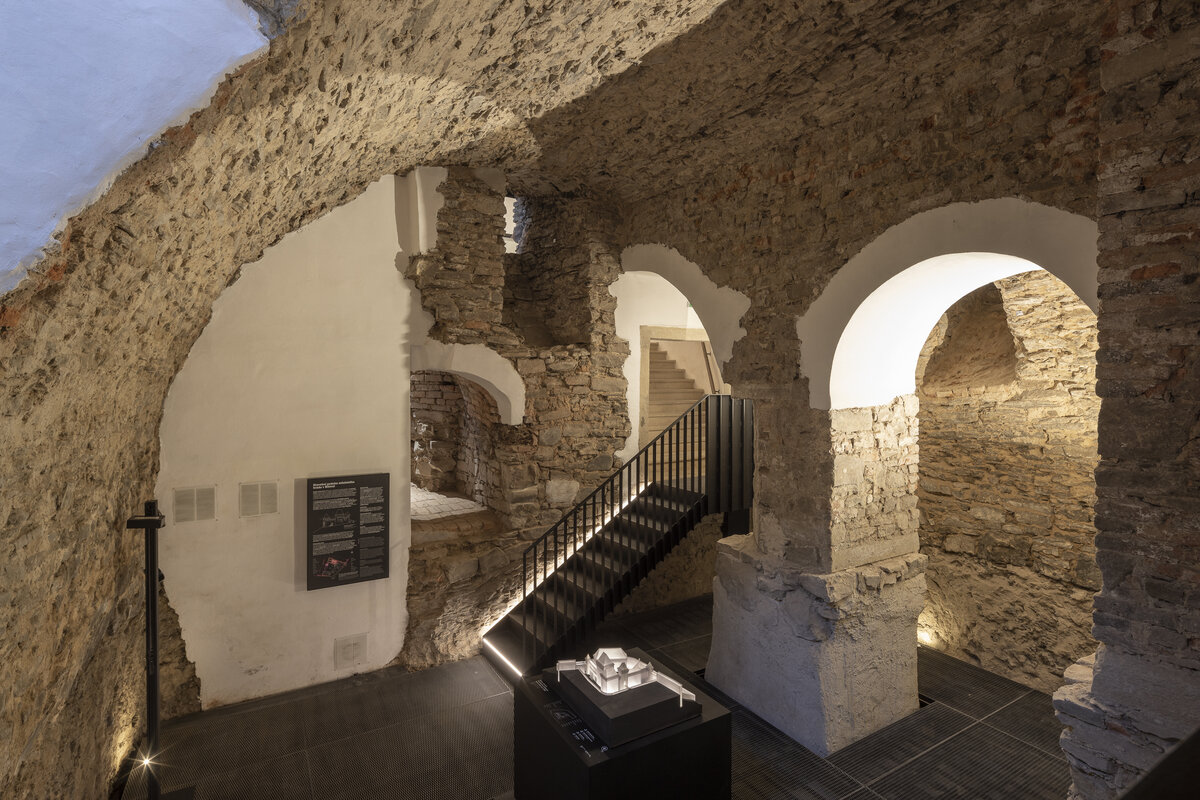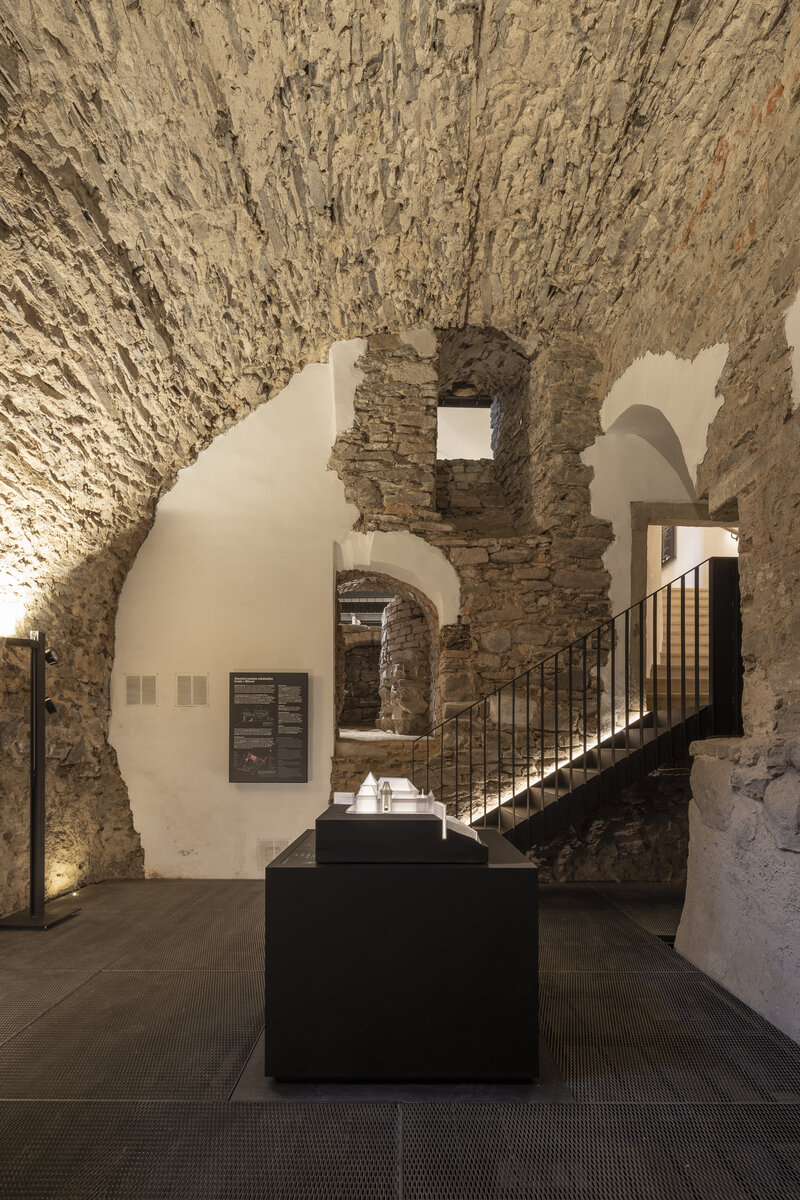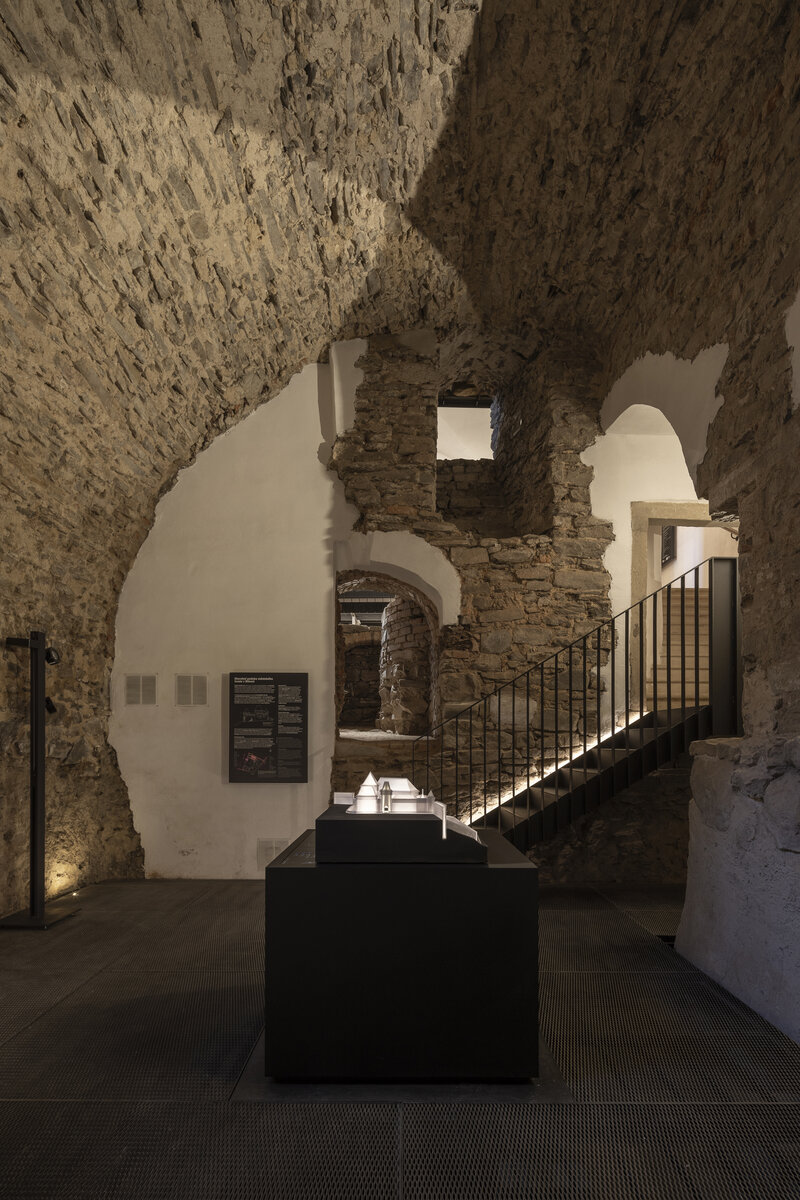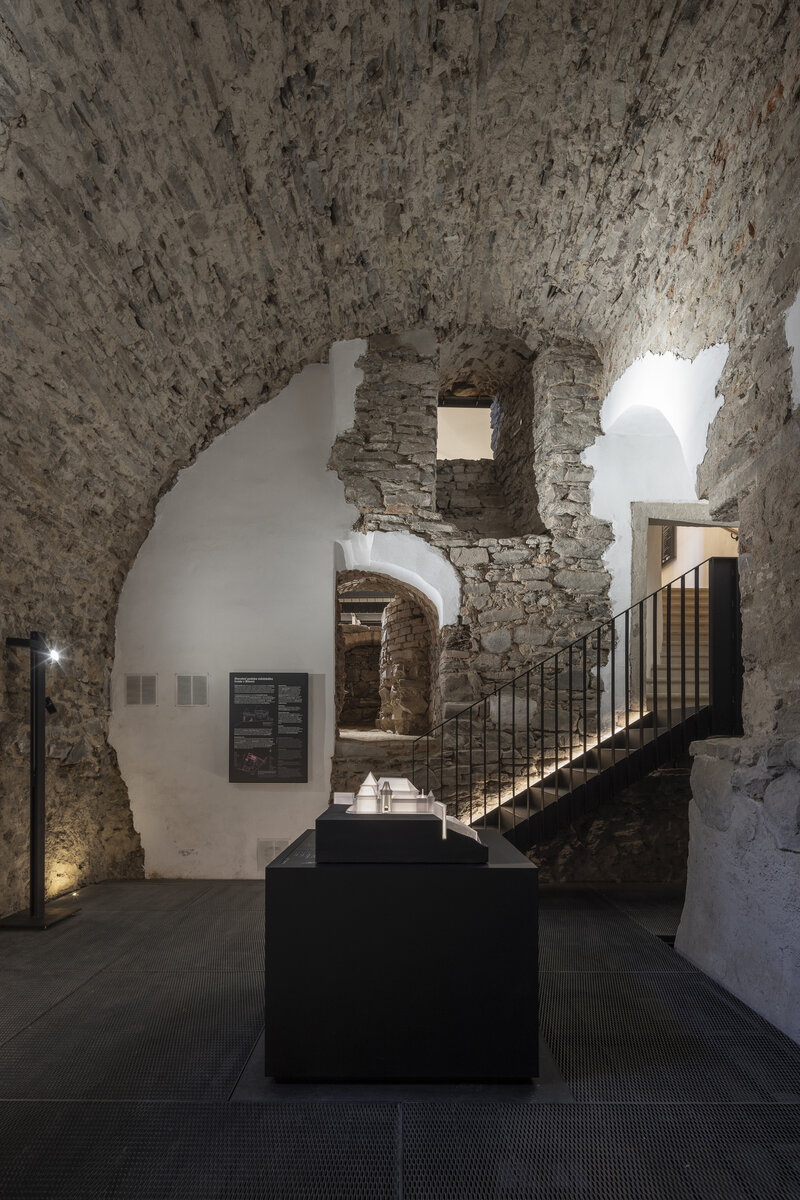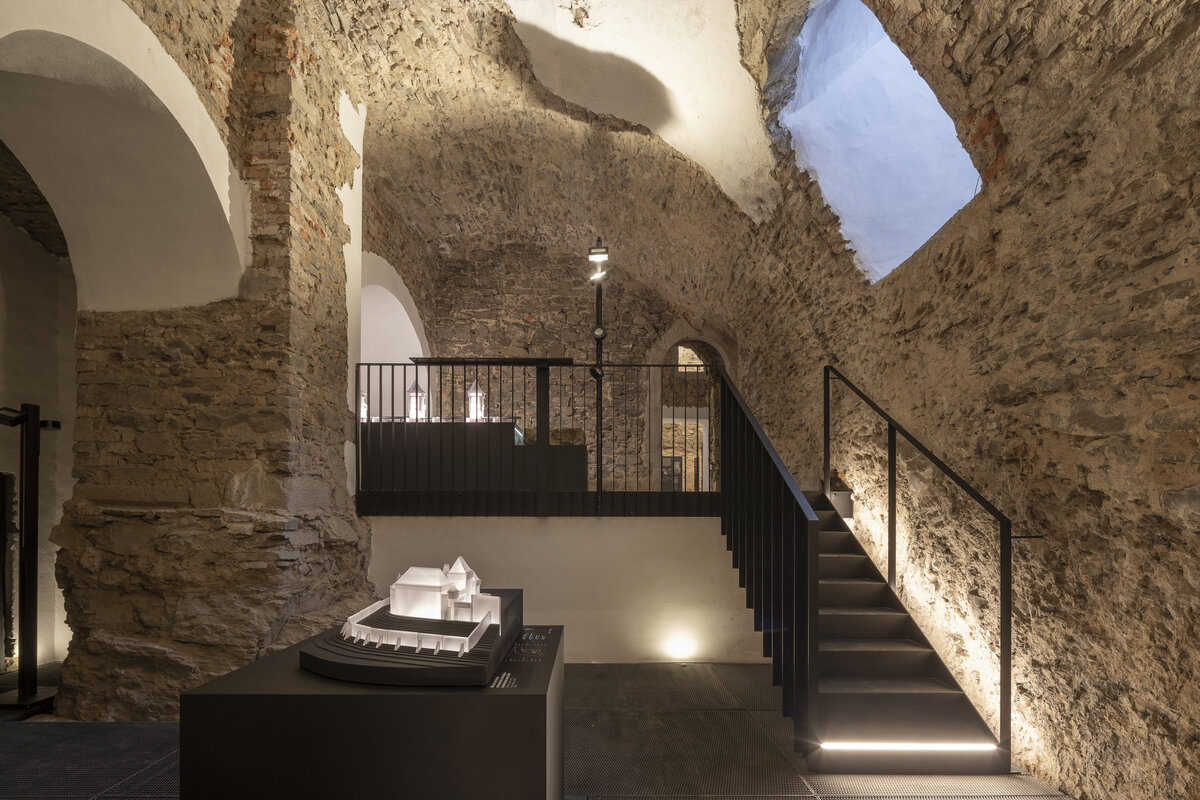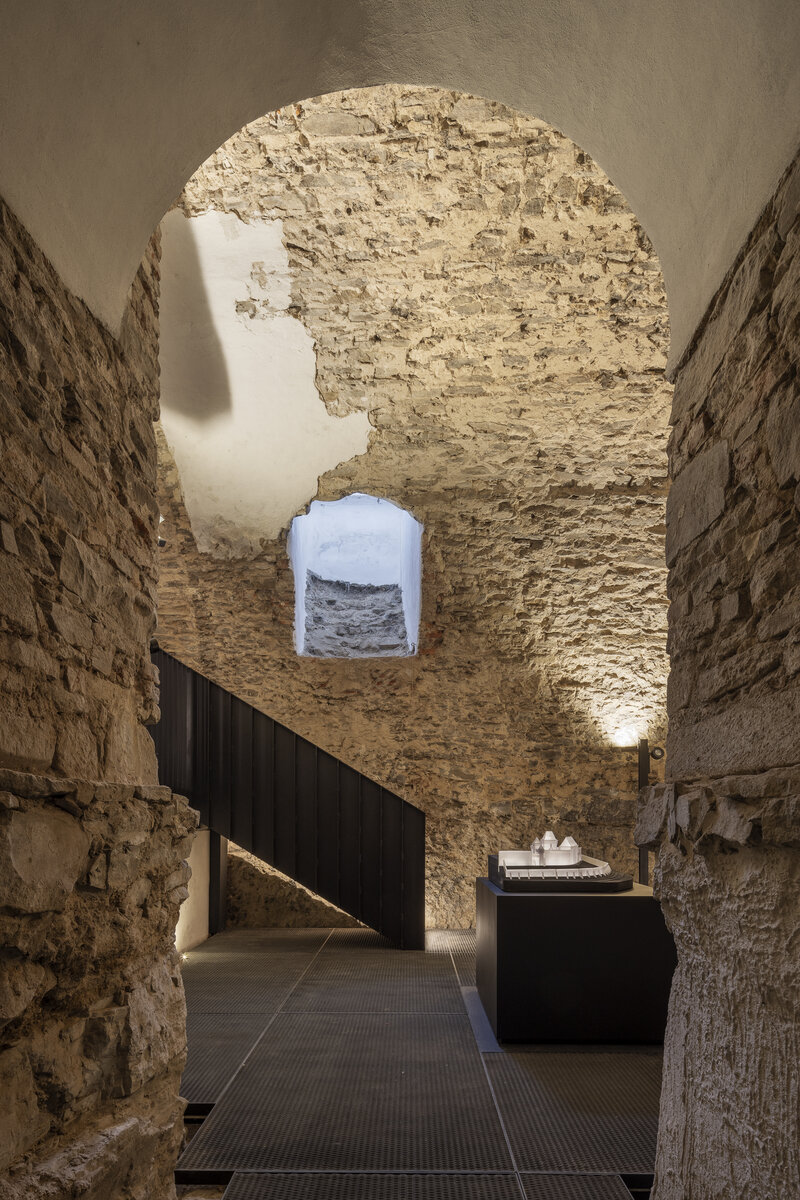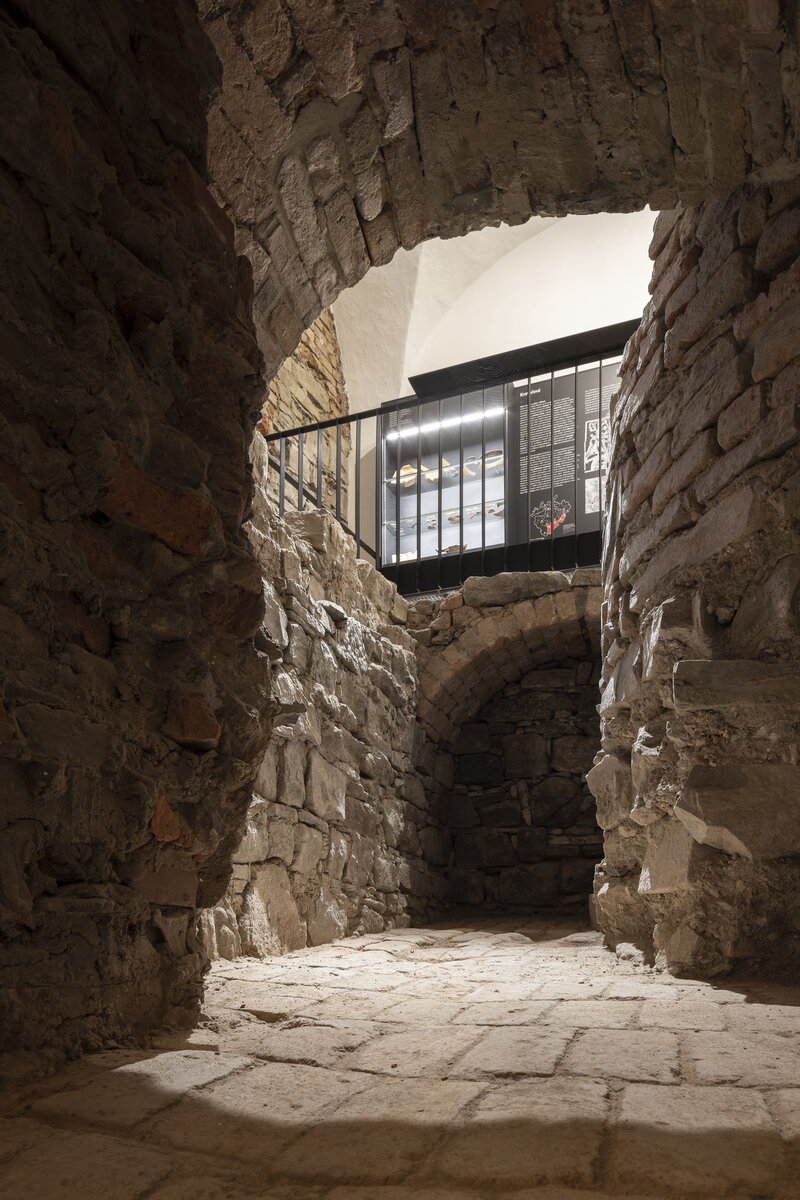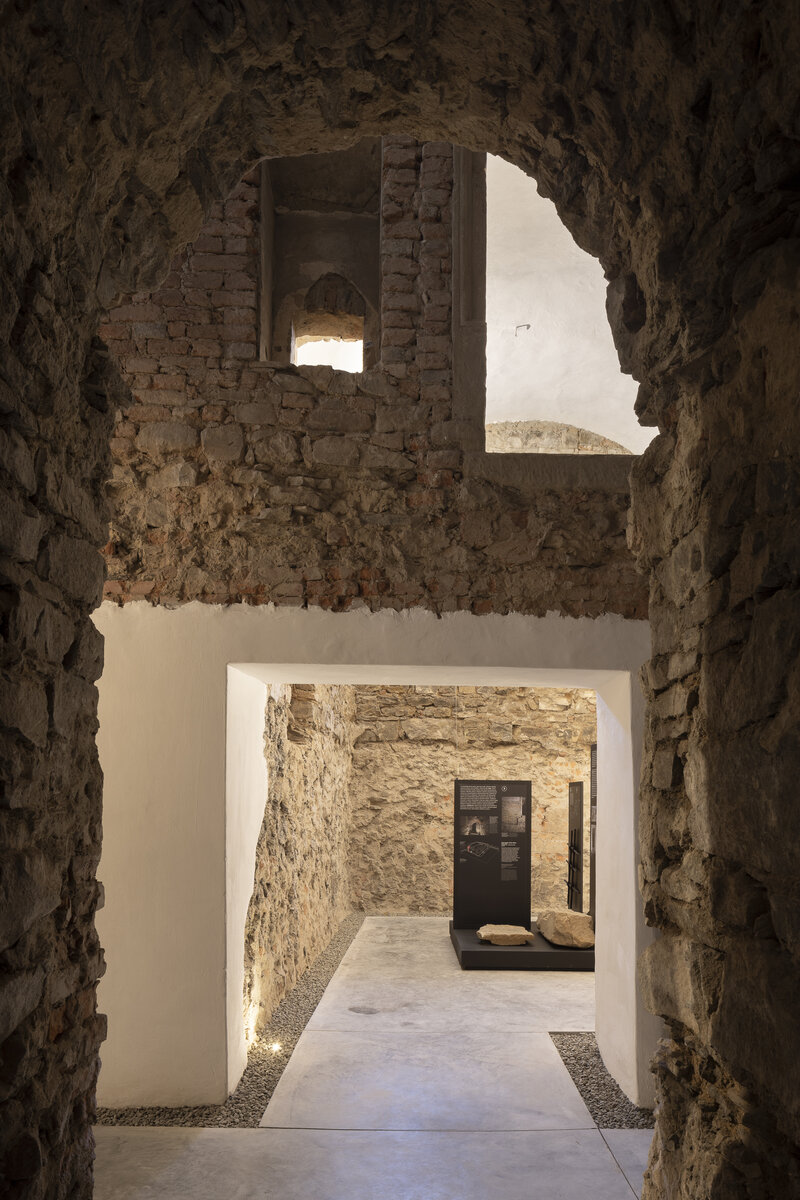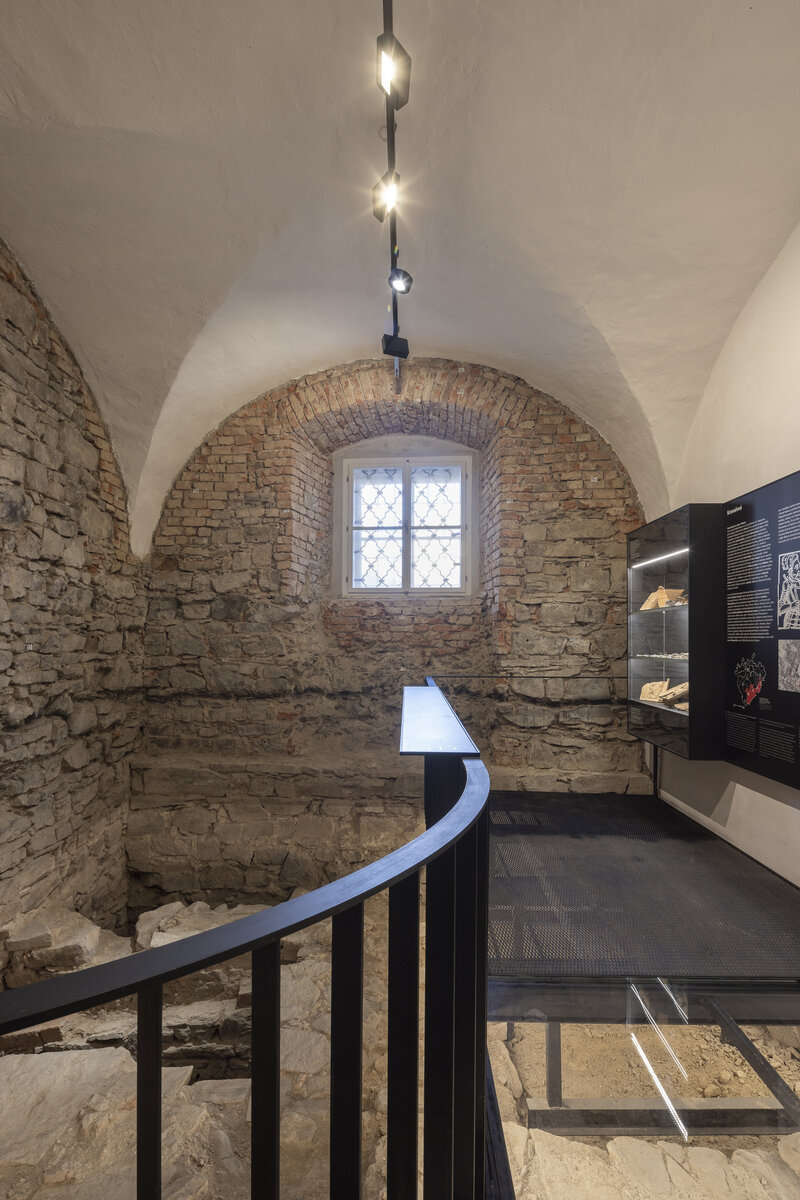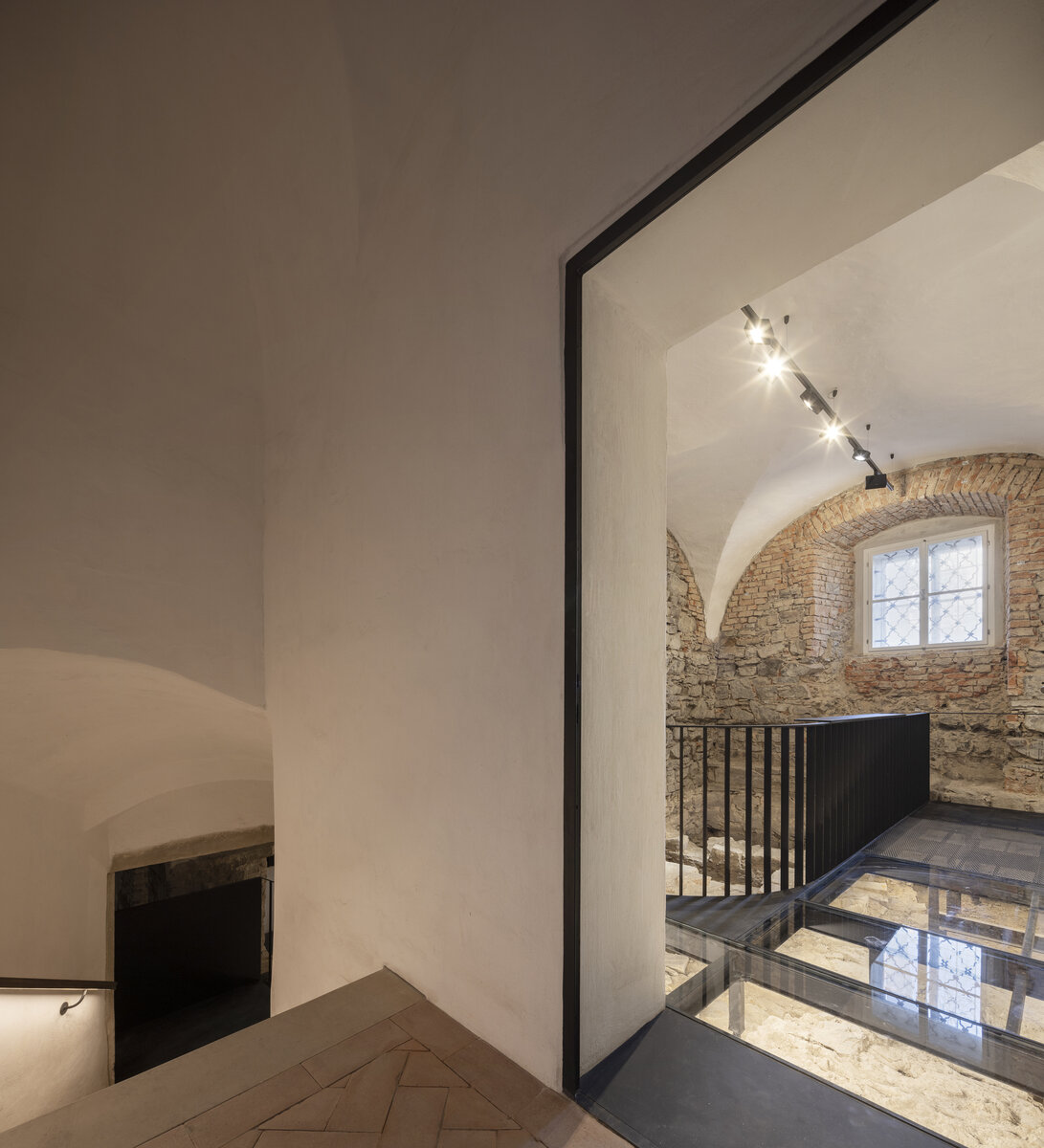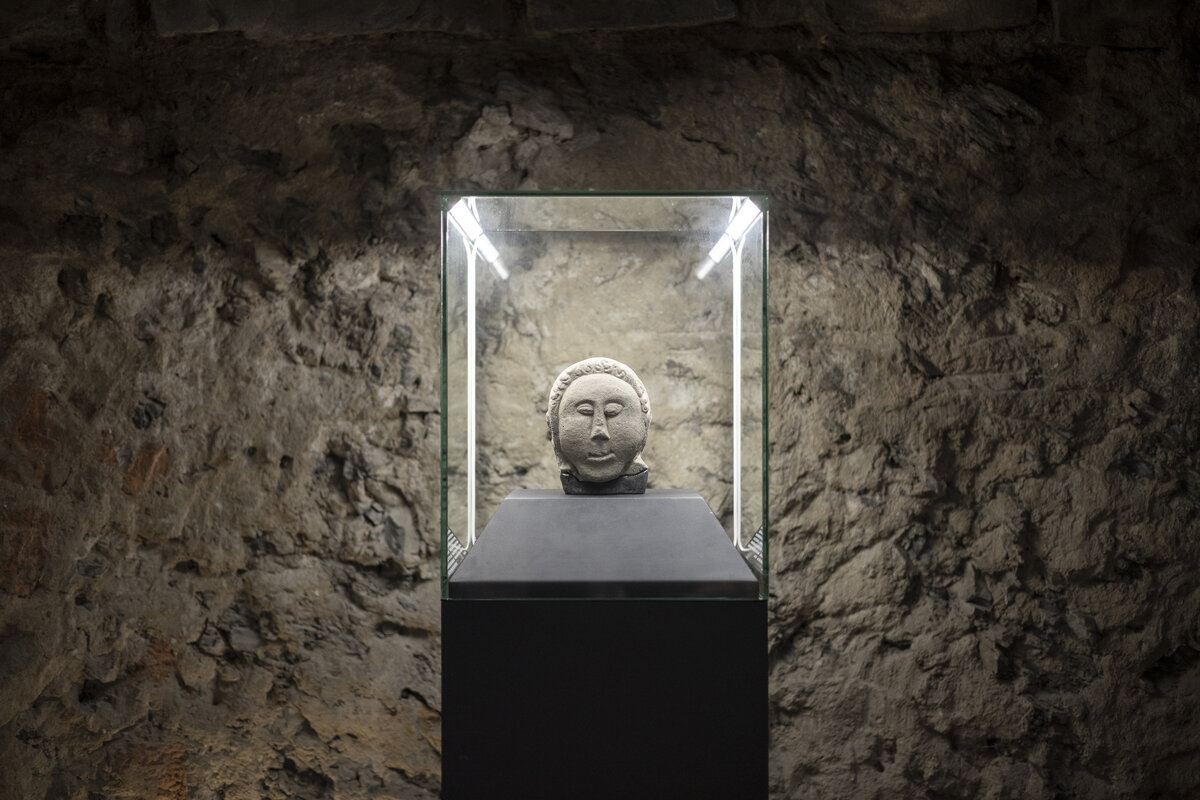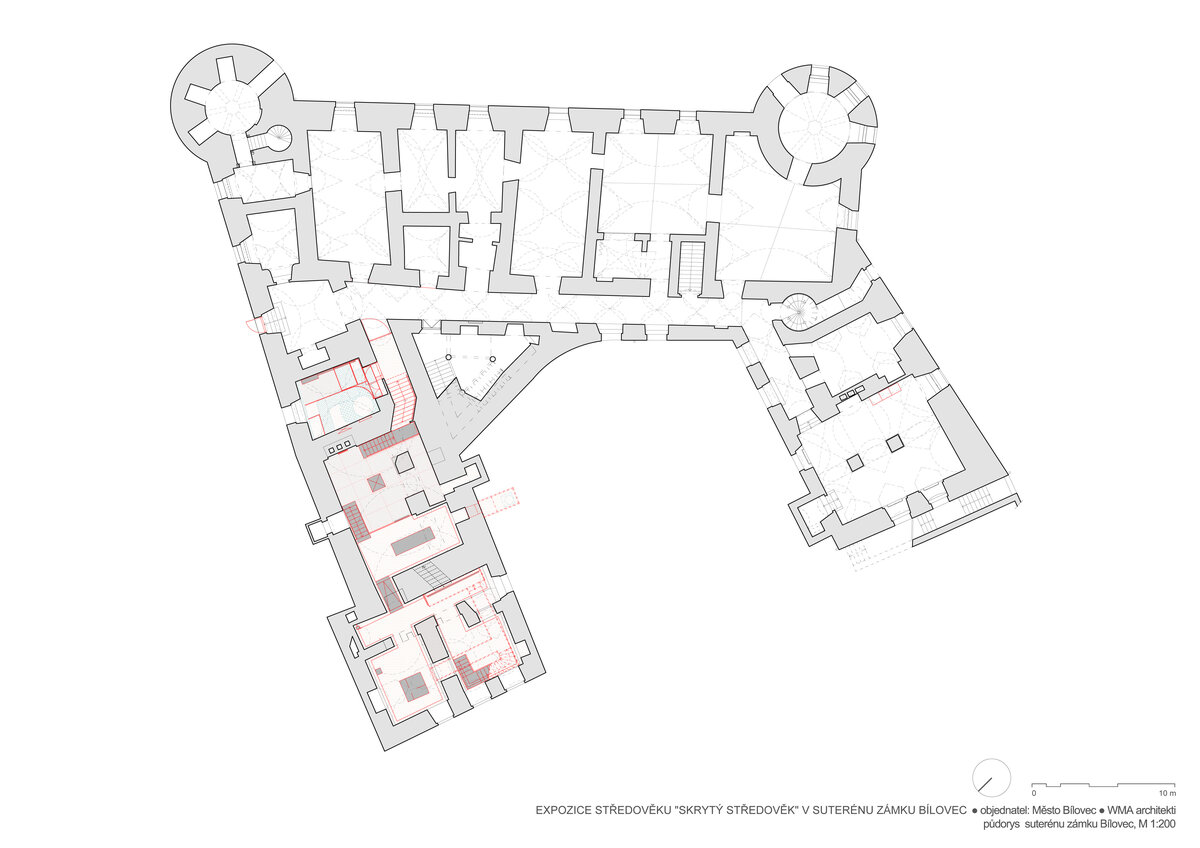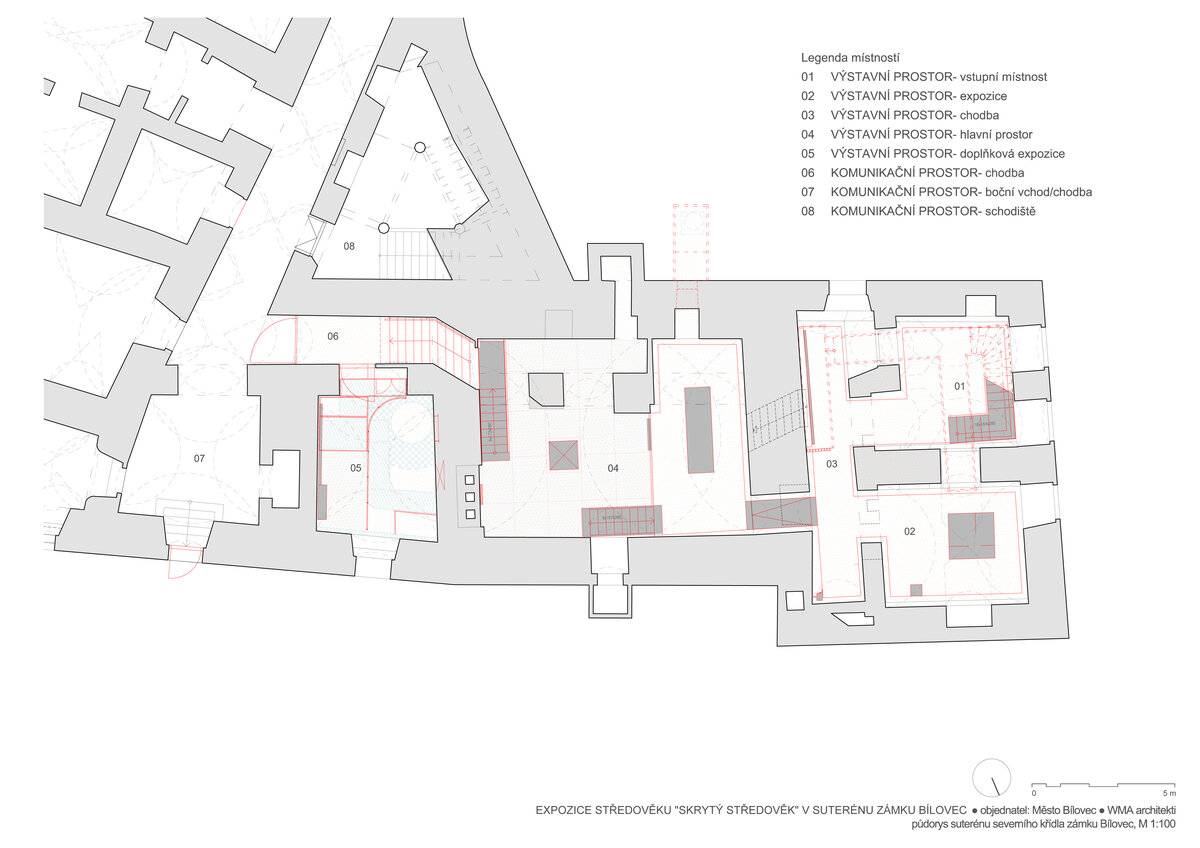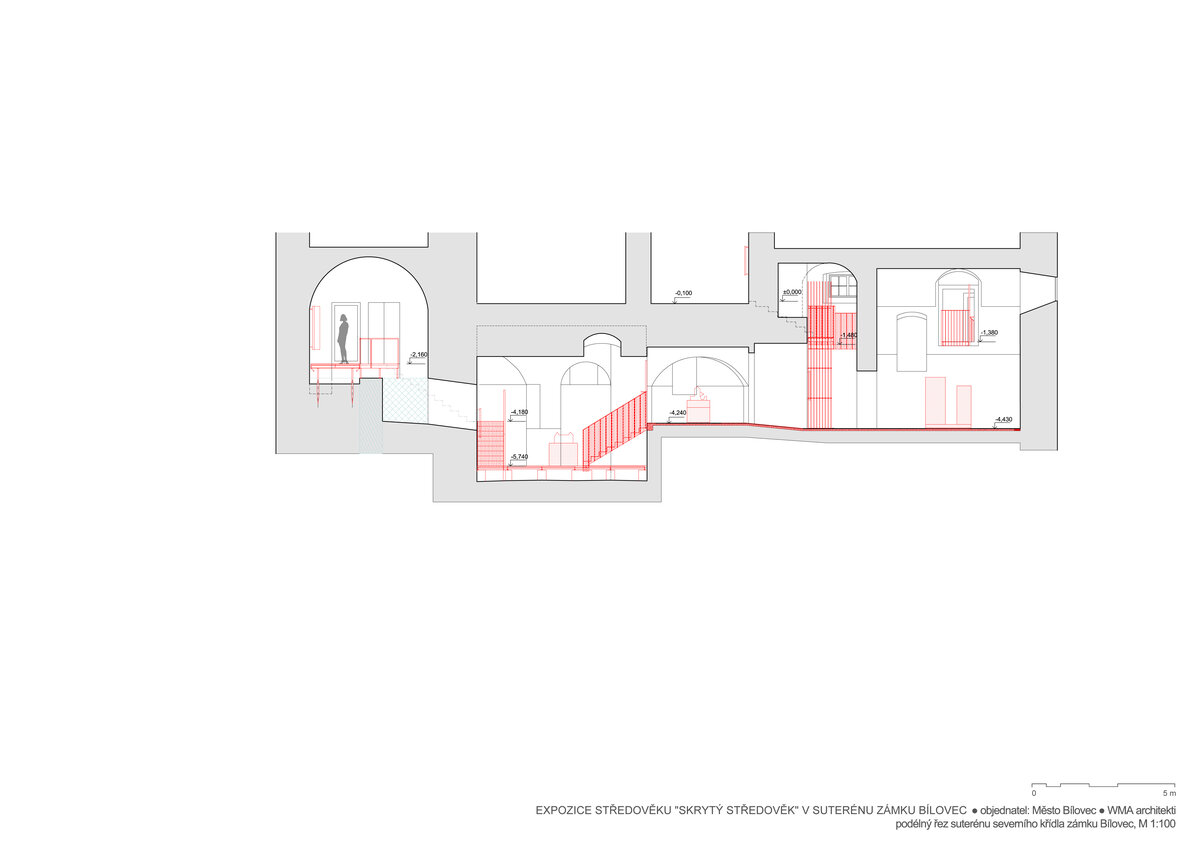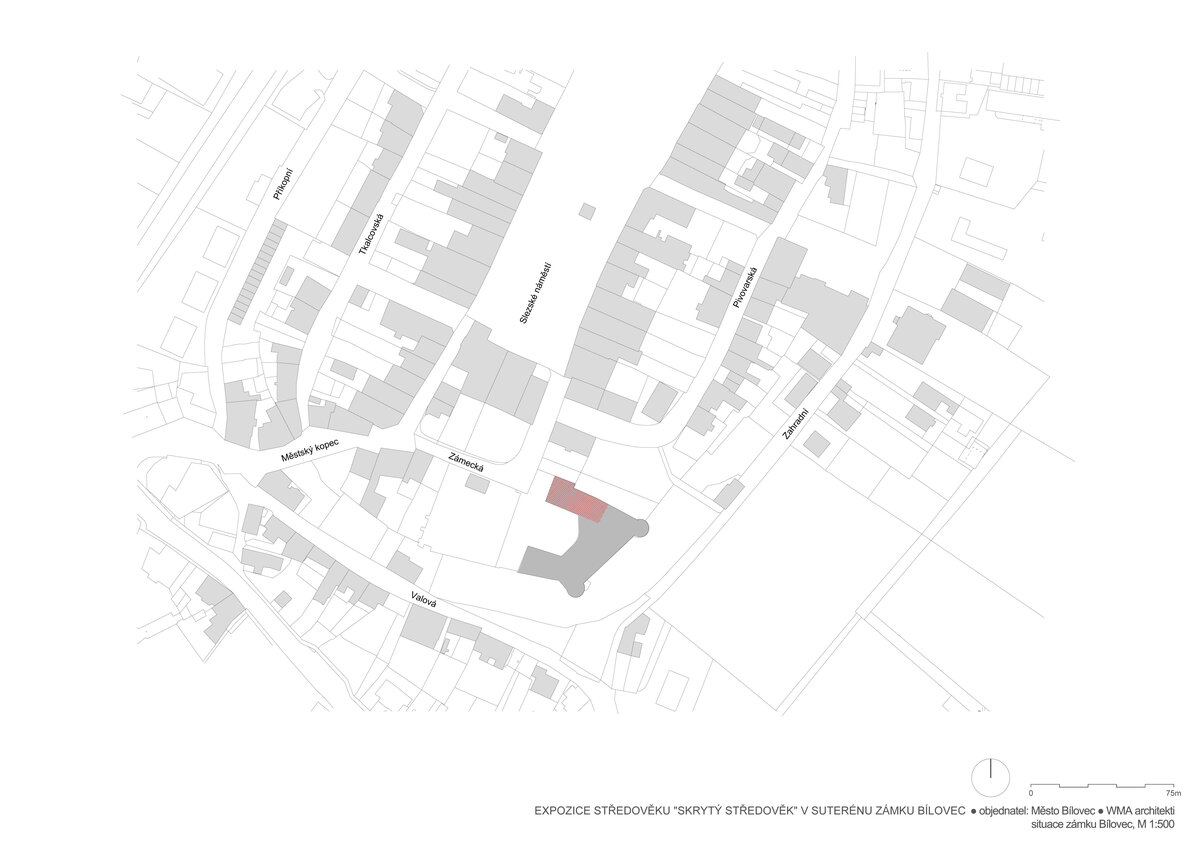 Author
Ing. arch. Martin Materna, Ing. arch. Adéla Kudlová , Ing. arch. Adam Weczerek (WMA architekti), spolupráce Art consultancy (Mgr. Ivan Berger), archeologicko-historická část (Mgr. František Kolář, Mgr. Petra Kaniová) fotografie Lukáš Pelech
Studio
Location
zámek Bílovec
Zámecká 660/9, 743 01 Bílovec
Investor
Město Bílovec
Slezské náměstí 1/1, 74301 Bílovec
Supplier
A.B. Stav - Ivo Karkoška
Svobodova 718, 743 01 Bílovec
Date of project approval
September 2021
Fotograf
"Hidden Middle Ages" exhibition in the basement of the Bílovec chateau
Stage I of construction modifications of the Bílovec chateau

It's a long-term cooperation with the city with the aim of finding the use and gradually restoring the Bílovec chateau, which is the dominant feature of the city.
The first stage of the renovation of the chateau is a new exhibition in the basement of the chateau.

The name of the exhibition "Hidden Middle Ages" is supposed to evoke the journey the visitor will undergo if they want to uncover the history of a place several centuries away, which has left a mark in the Bílovec chateau. The concept of the architectural approach is determined by the segmentation, depth of space and the historical footprint of castle structures. The tour route starts at the highest point of the basement, gradually descends, dragging the visitor deeper into the bowels of the cellar space, only to climb back to the castle courtyard at the end. From the construction-historical point of view, the concept and direction of the route is also a journey back in time, from the present to the past all the way to the Gothic spaces at the lowest point of the route.
The proposed exposition minimizes interventions in the valuable interior of the cellar, on the contrary, the selected materials, colours and technologies have the task of accentuating valuable building and other elements. The main interactive element of the exhibition is light, which the visitor can partially control and search for architectural relics of earlier construction stages.
Green building
Environmental certification
| | |
| --- | --- |
| Type and level of certificate | - |
Water management
| | |
| --- | --- |
| Is rainwater used for irrigation? | |
| Is rainwater used for other purposes, e.g. toilet flushing ? | |
| Does the building have a green roof / facade ? | |
| Is reclaimed waste water used, e.g. from showers and sinks ? | |
The quality of the indoor environment
| | |
| --- | --- |
| Is clean air supply automated ? | |
| Is comfortable temperature during summer and winter automated? | |
| Is natural lighting guaranteed in all living areas? | |
| Is artificial lighting automated? | |
| Is acoustic comfort, specifically reverberation time, guaranteed? | |
| Does the layout solution include zoning and ergonomics elements? | |
Principles of circular economics
| | |
| --- | --- |
| Does the project use recycled materials? | |
| Does the project use recyclable materials? | |
| Are materials with a documented Environmental Product Declaration (EPD) promoted in the project? | |
| Are other sustainability certifications used for materials and elements? | |
Energy efficiency
| | |
| --- | --- |
| Energy performance class of the building according to the Energy Performance Certificate of the building | |
| Is efficient energy management (measurement and regular analysis of consumption data) considered? | |
| Are renewable sources of energy used, e.g. solar system, photovoltaics? | |
Interconnection with surroundings
| | |
| --- | --- |
| Does the project enable the easy use of public transport? | |
| Does the project support the use of alternative modes of transport, e.g cycling, walking etc. ? | |
| Is there access to recreational natural areas, e.g. parks, in the immediate vicinity of the building? | |