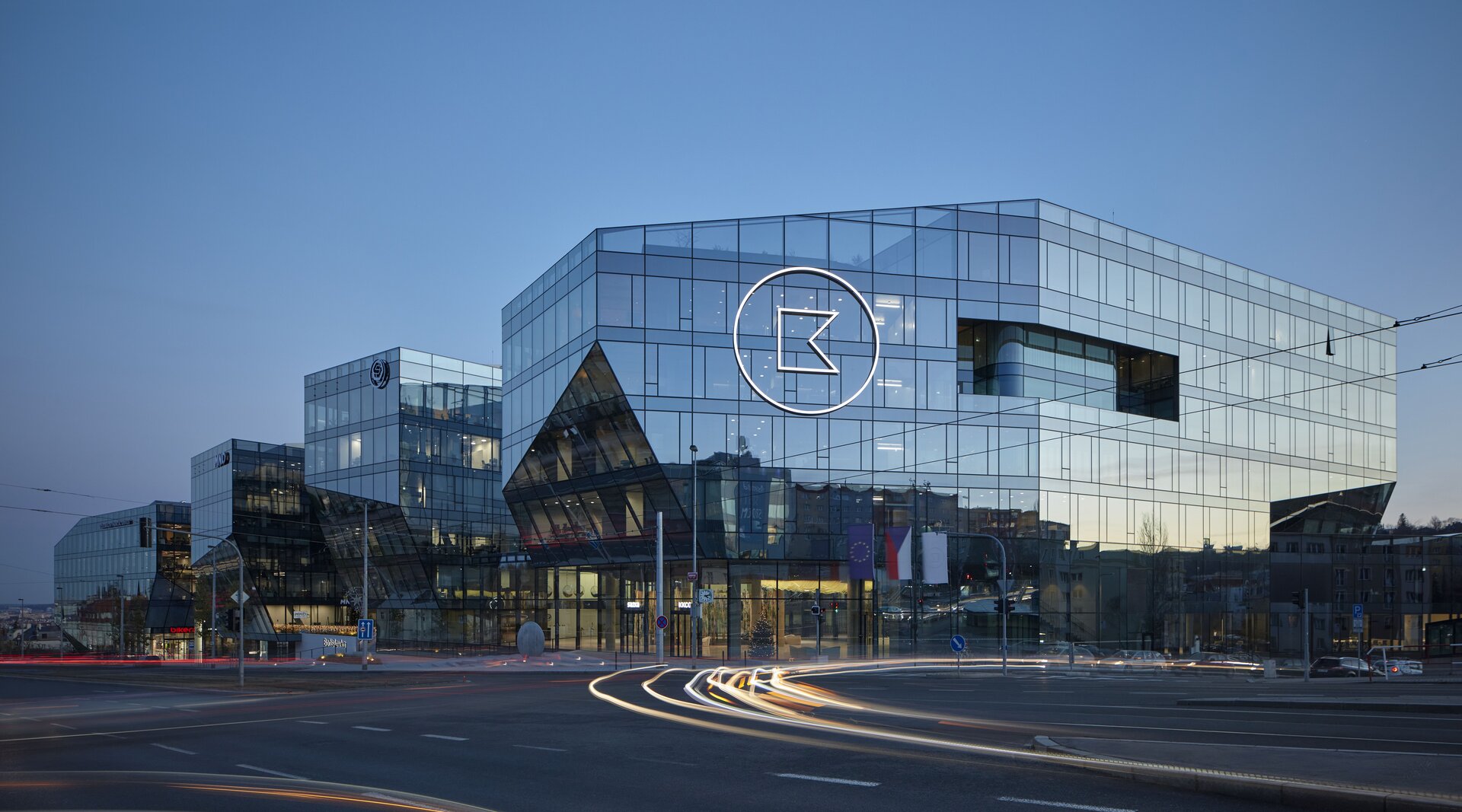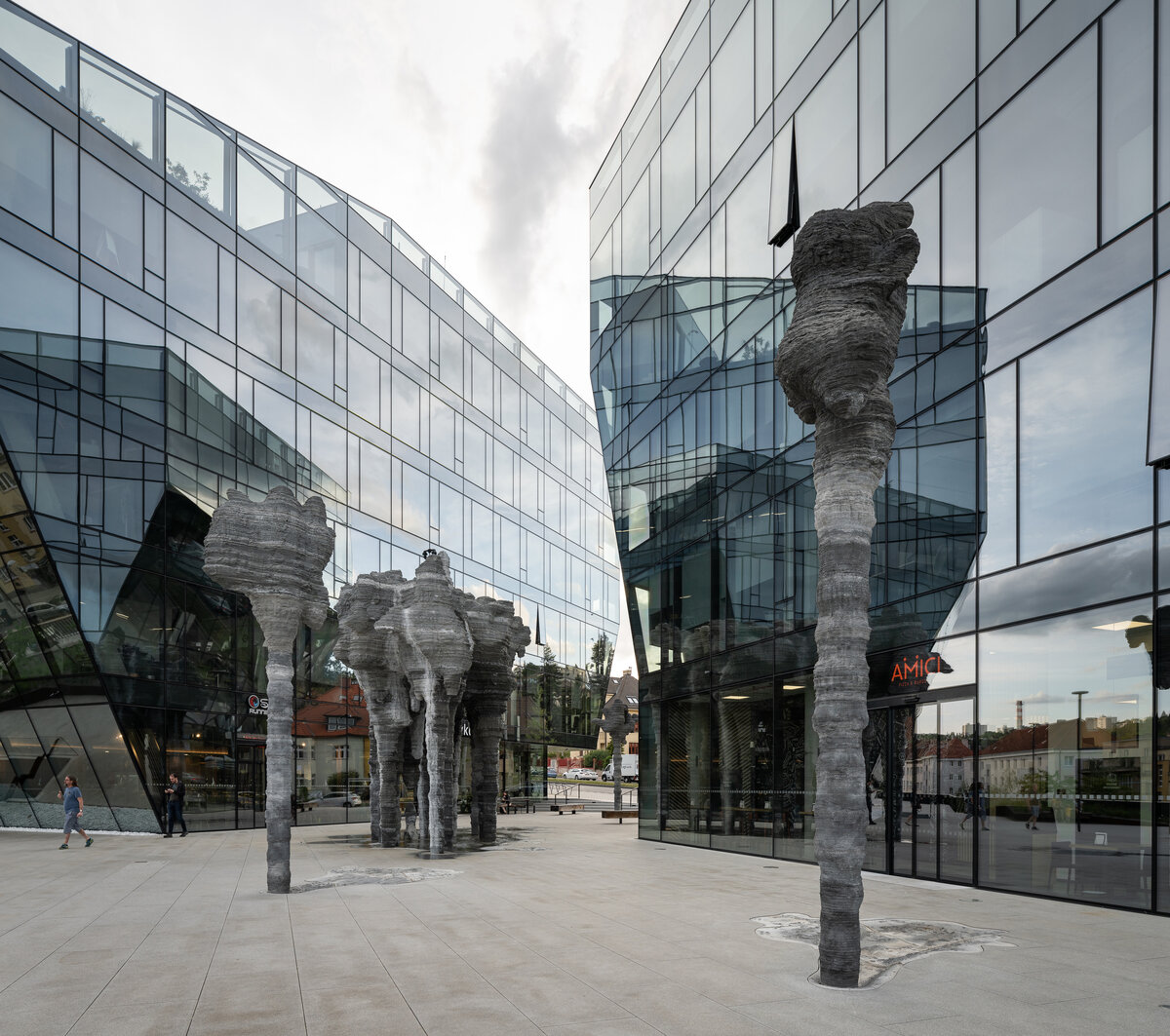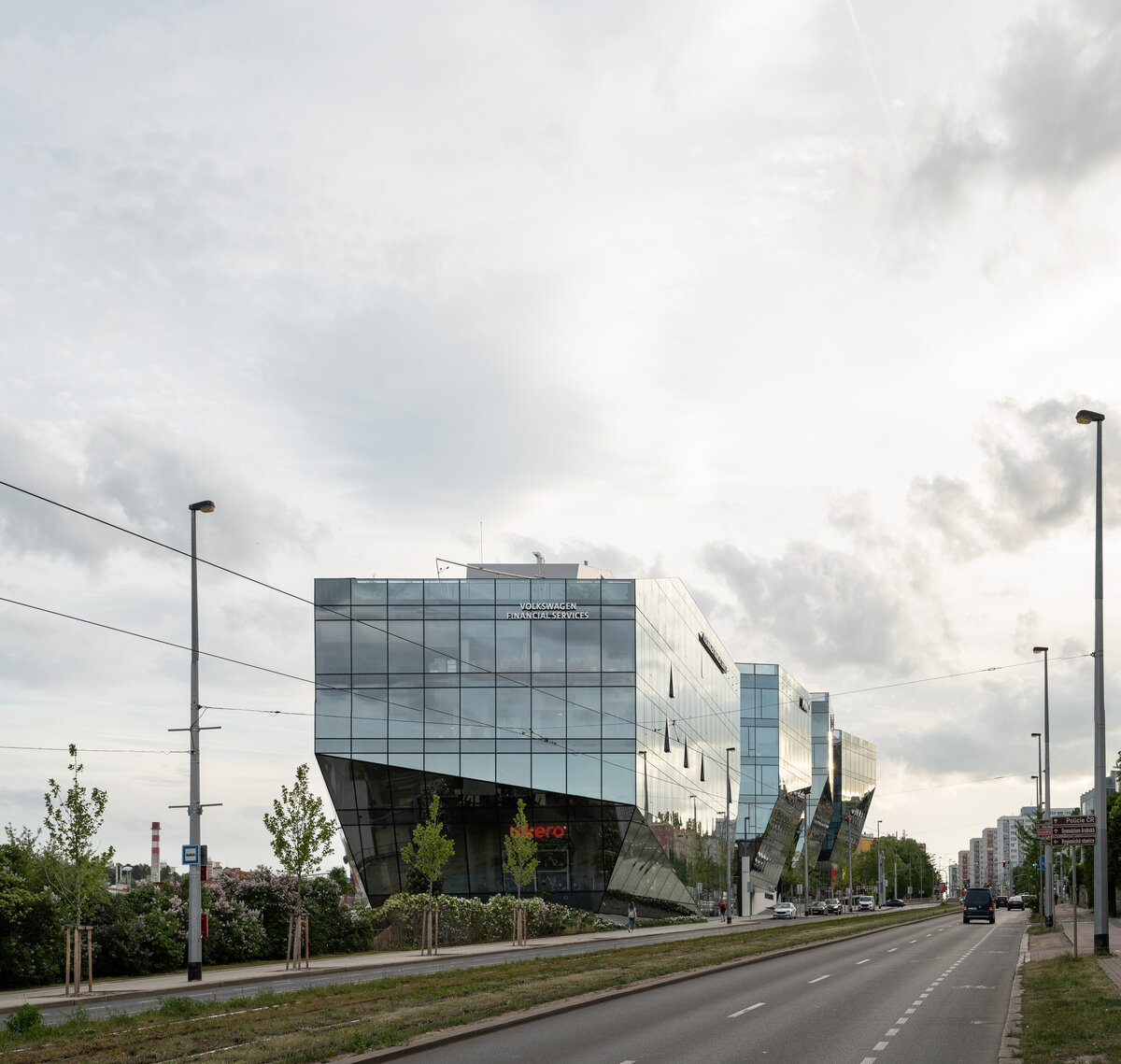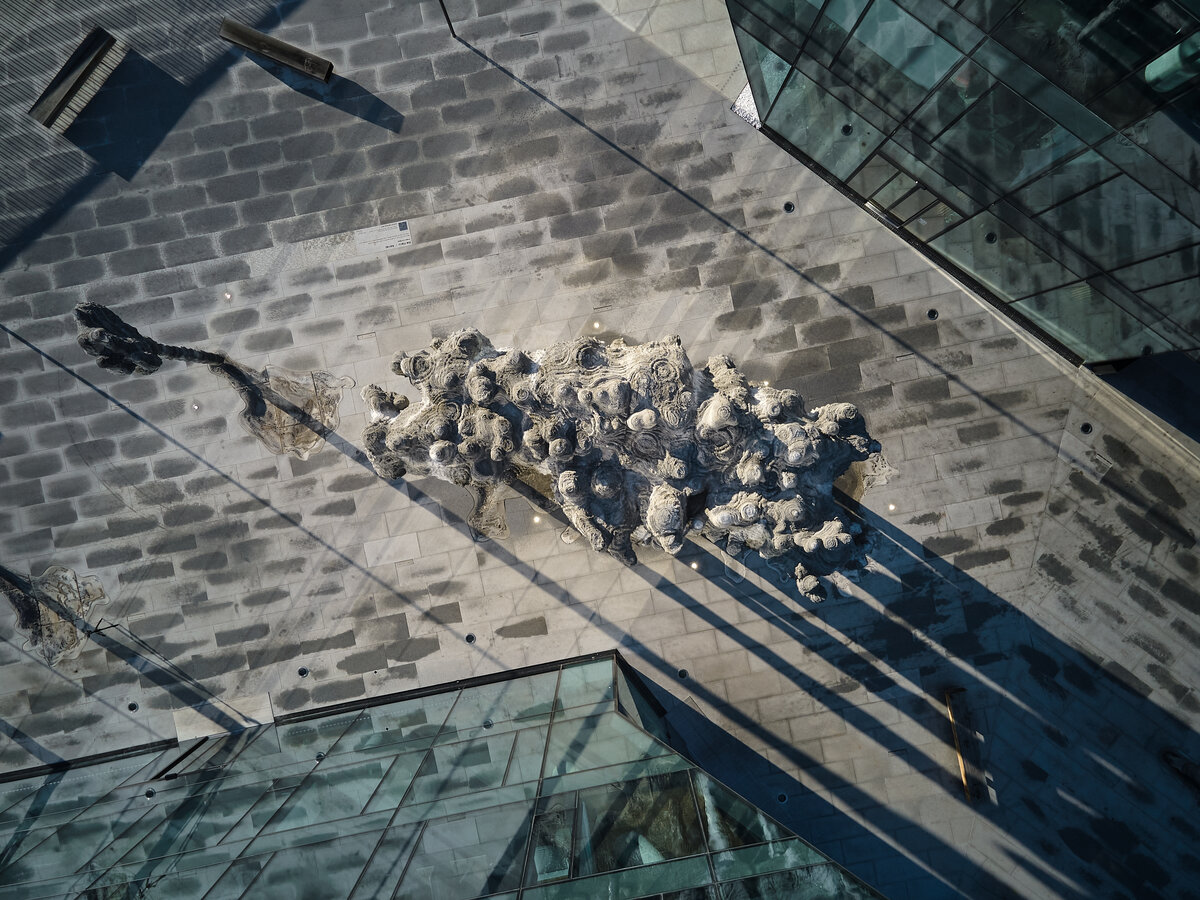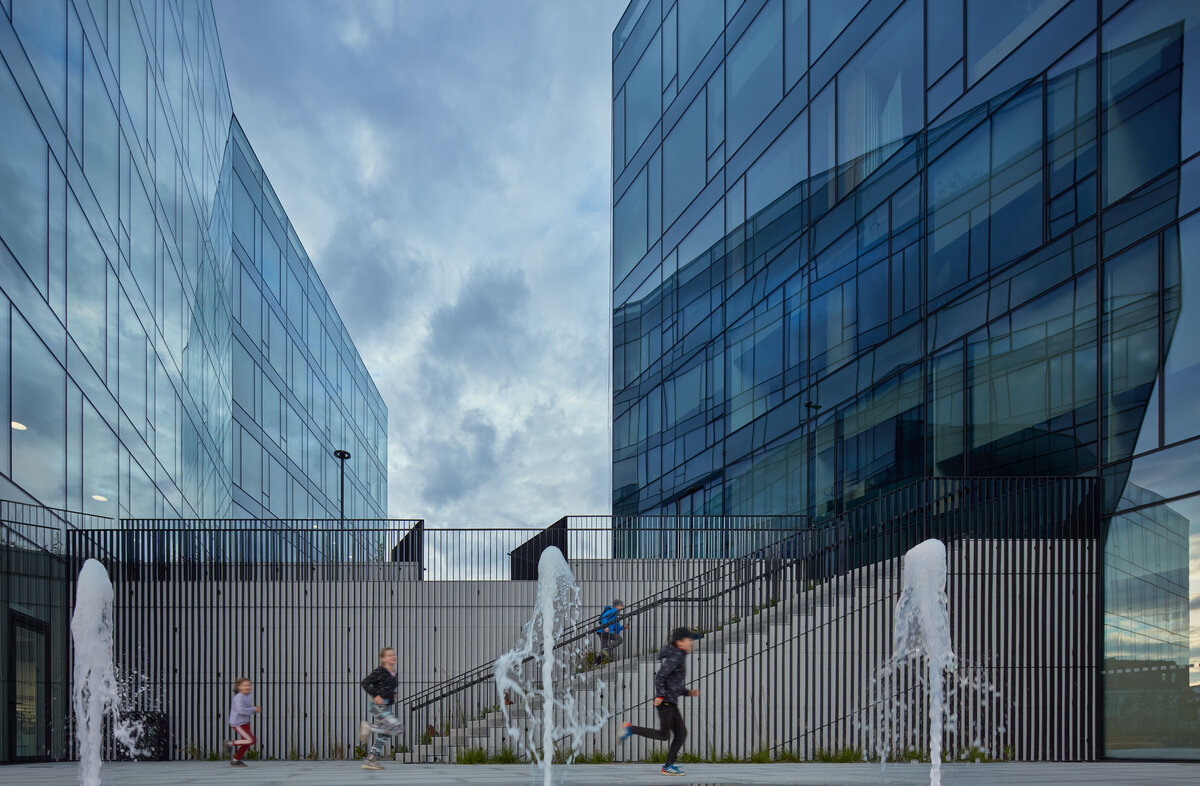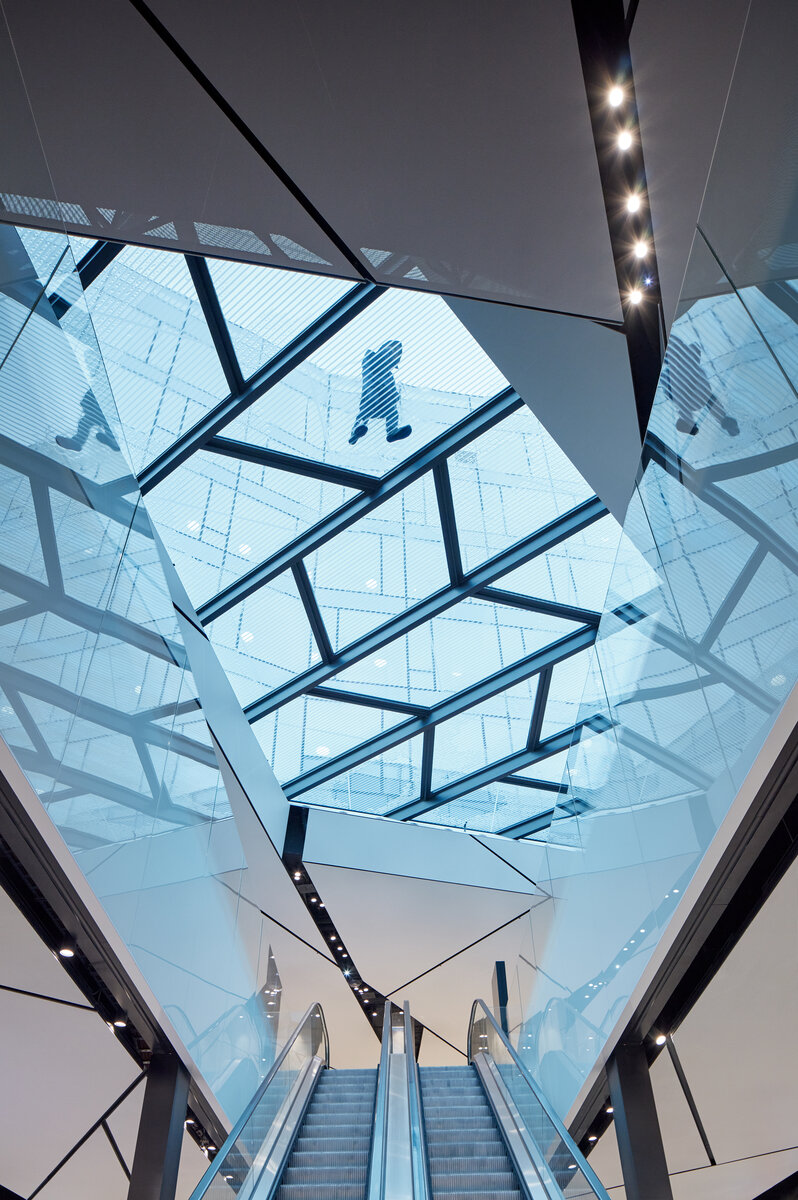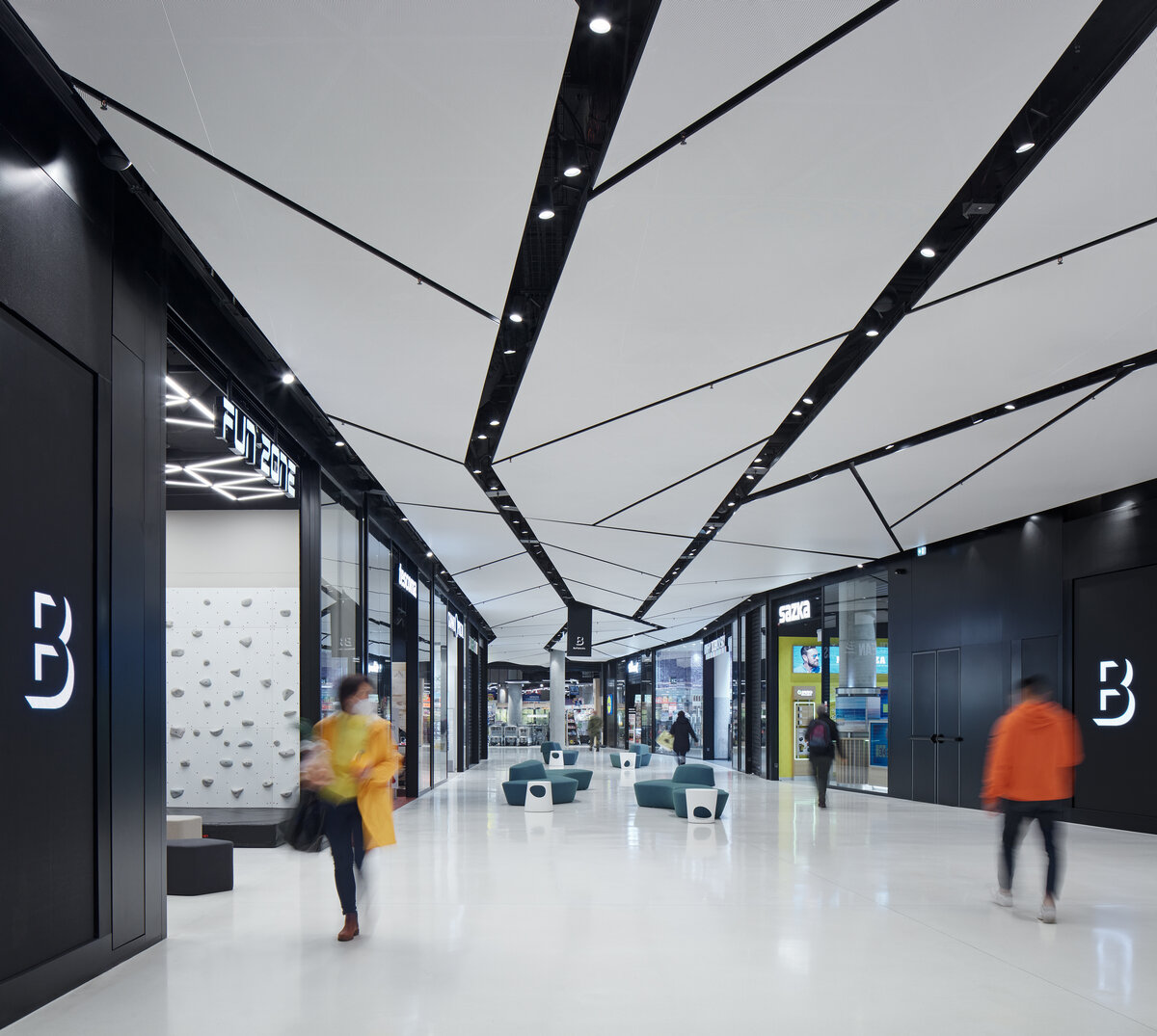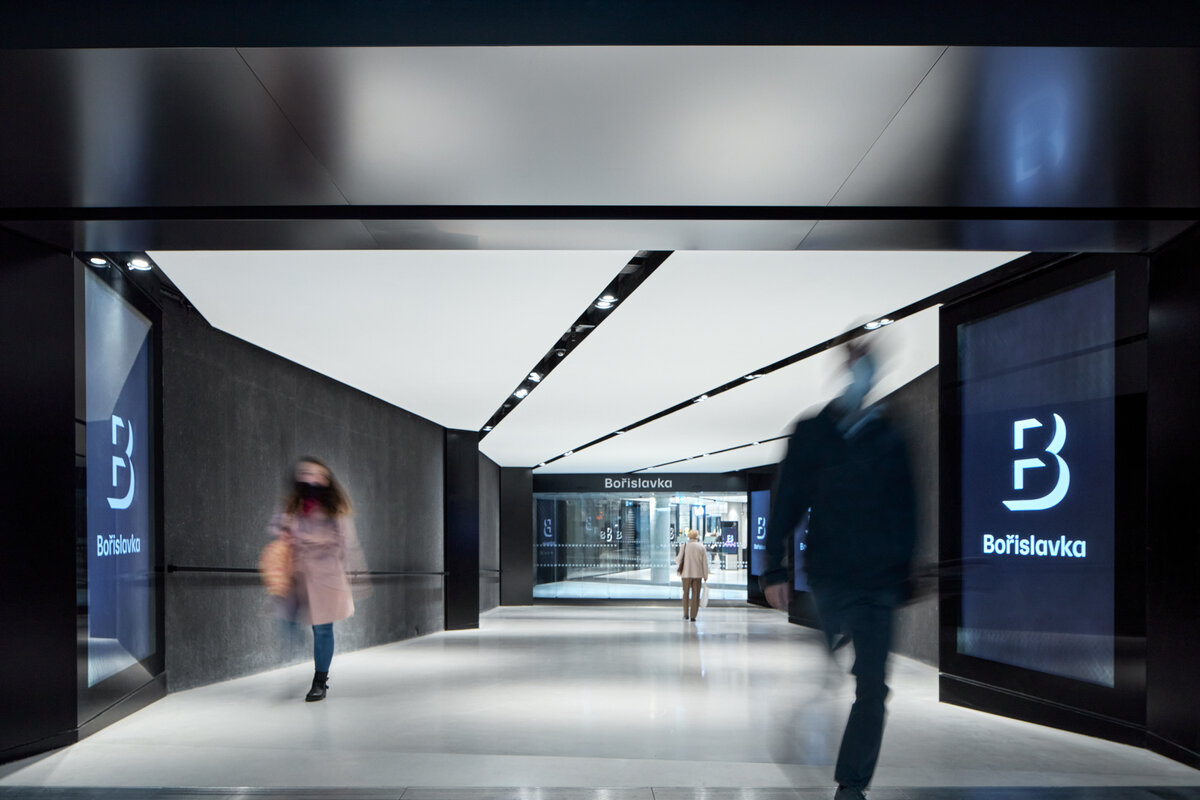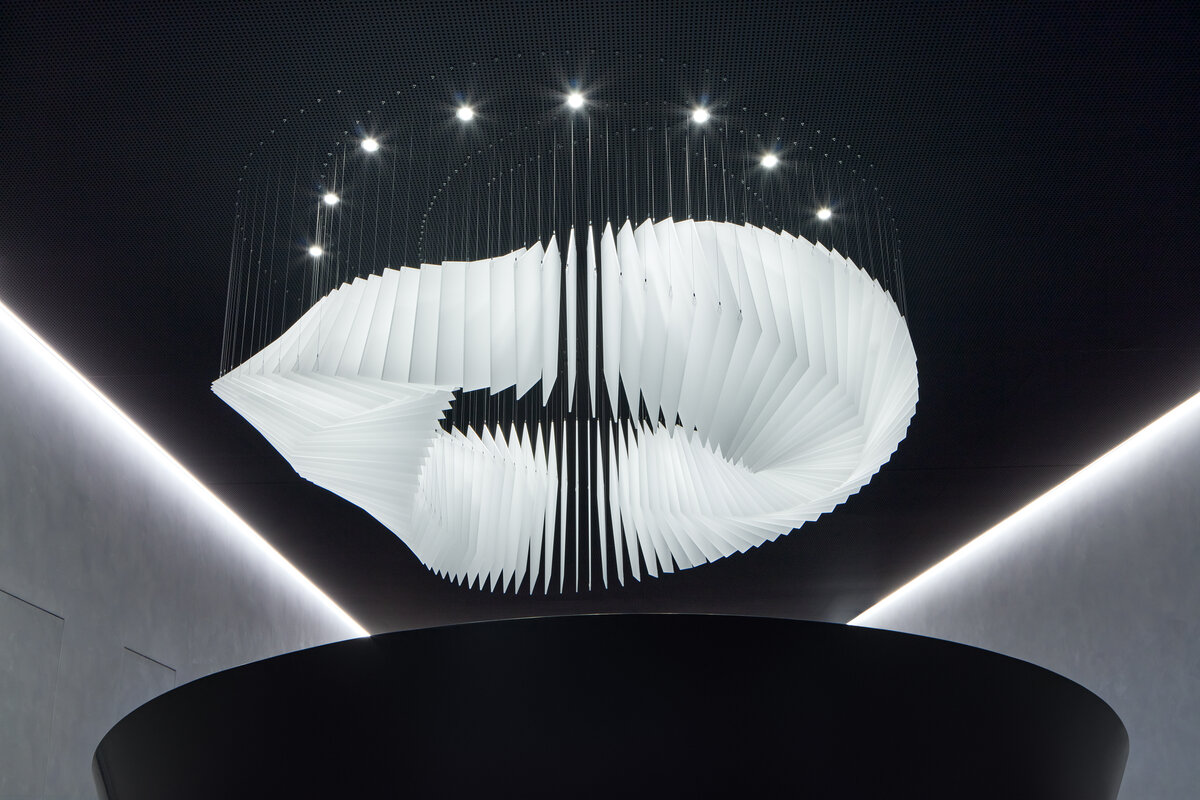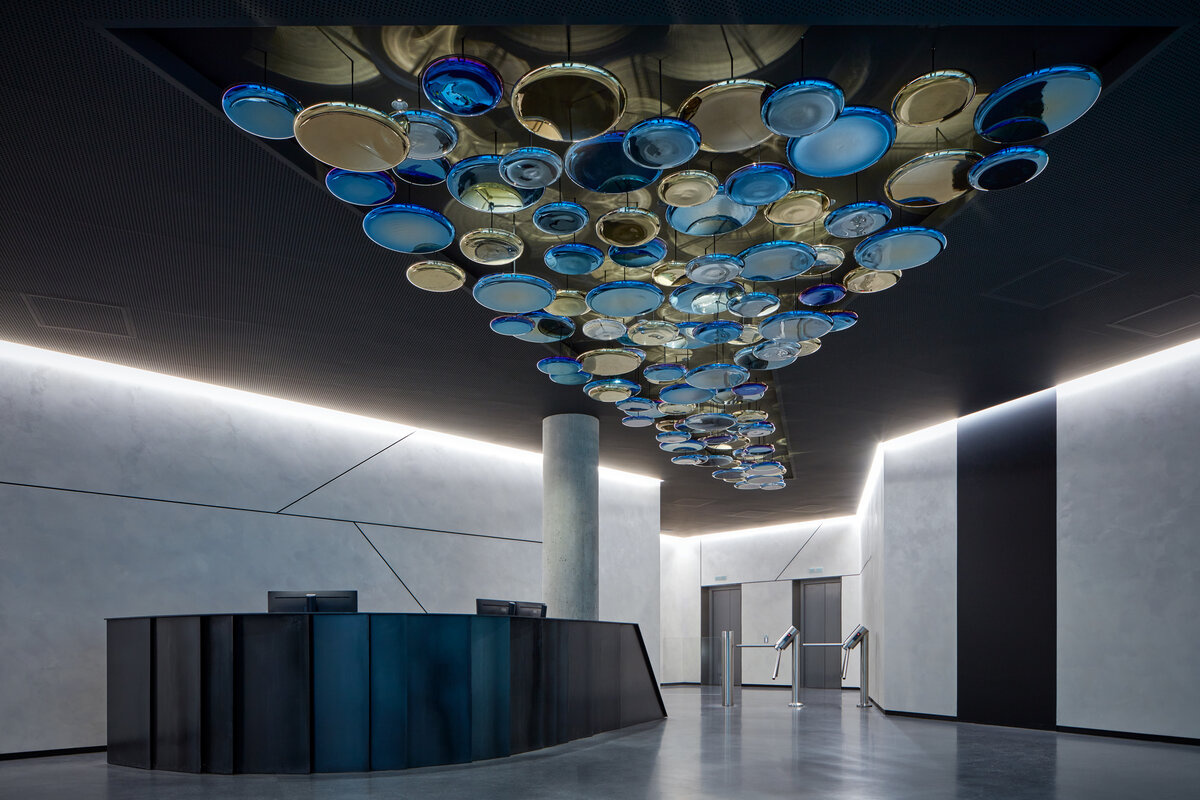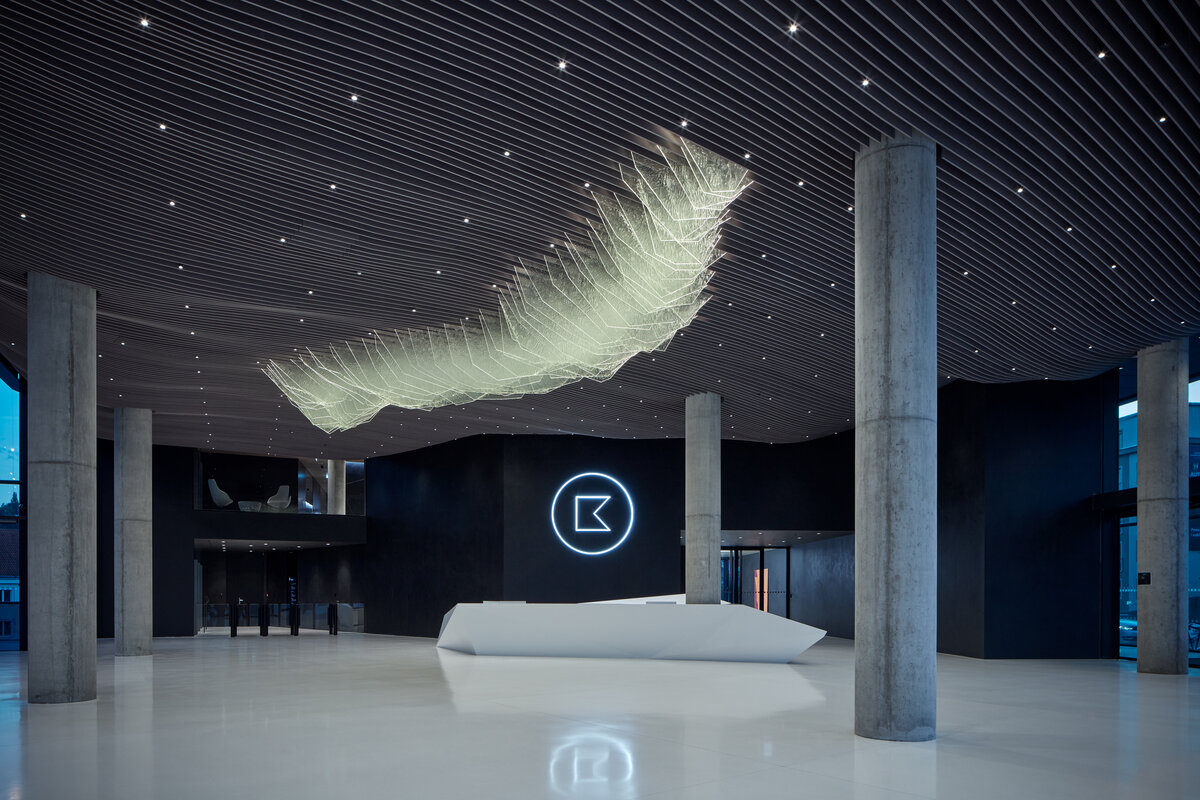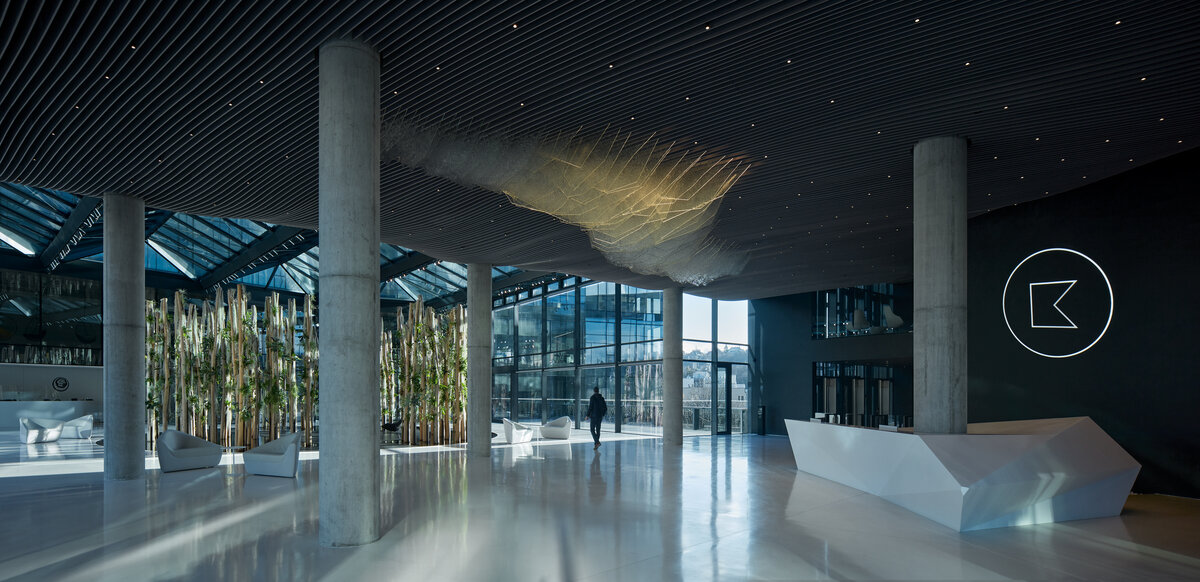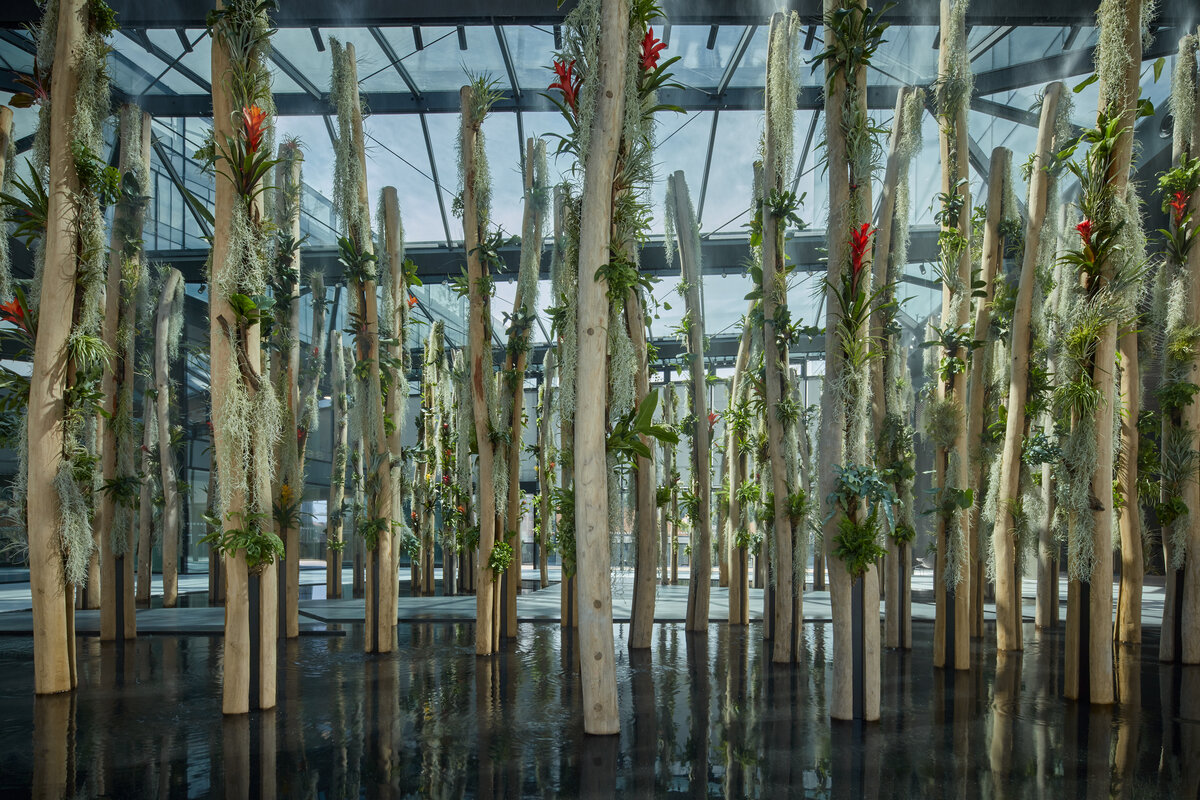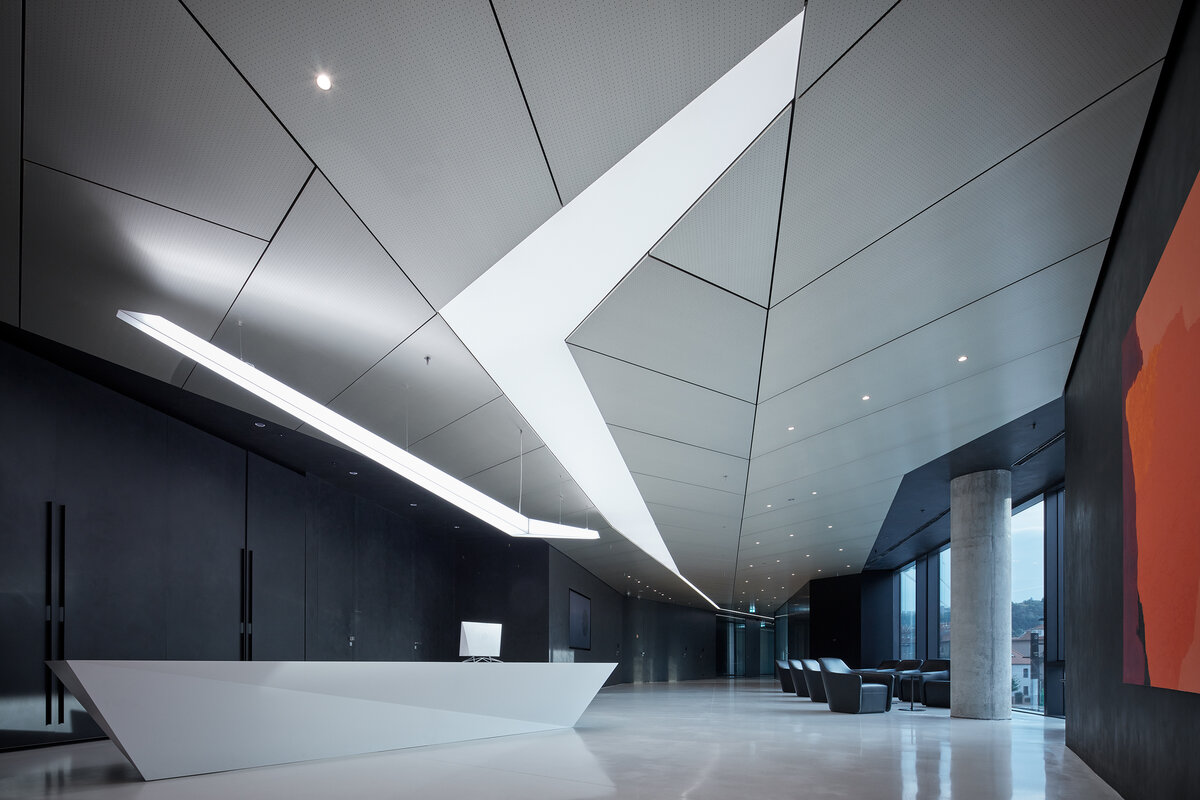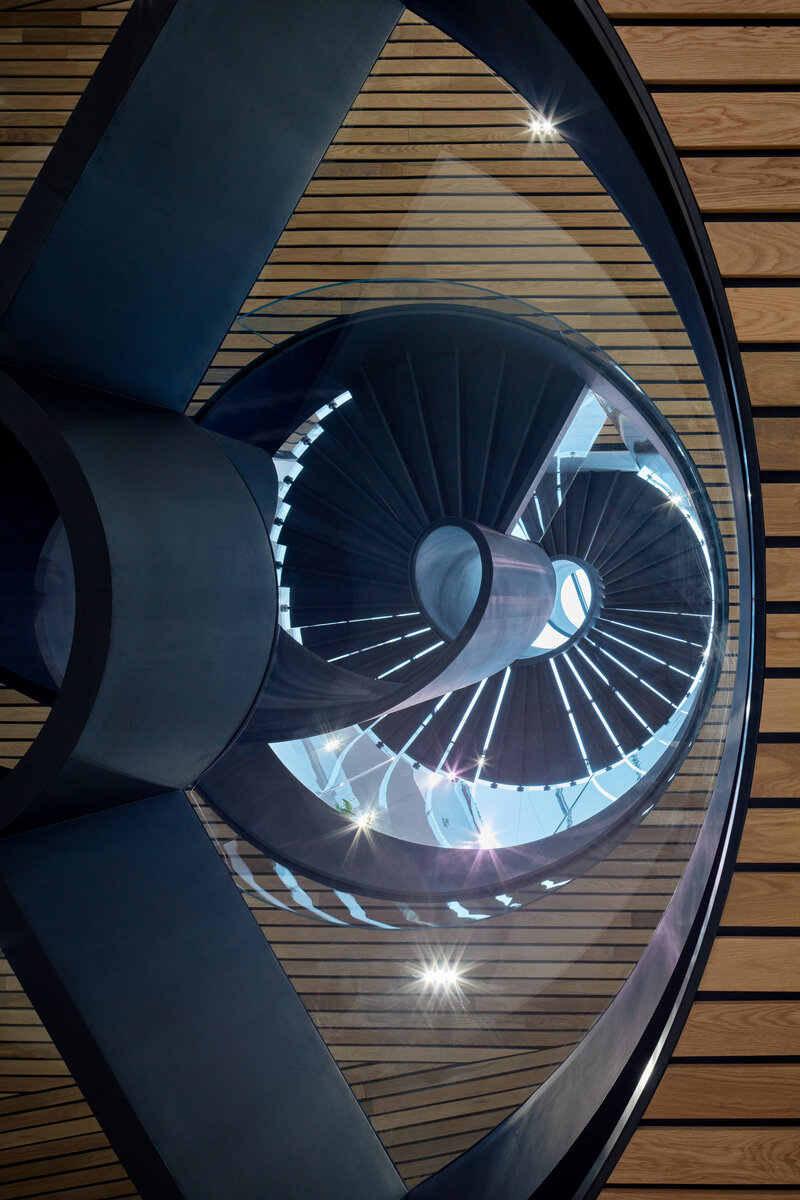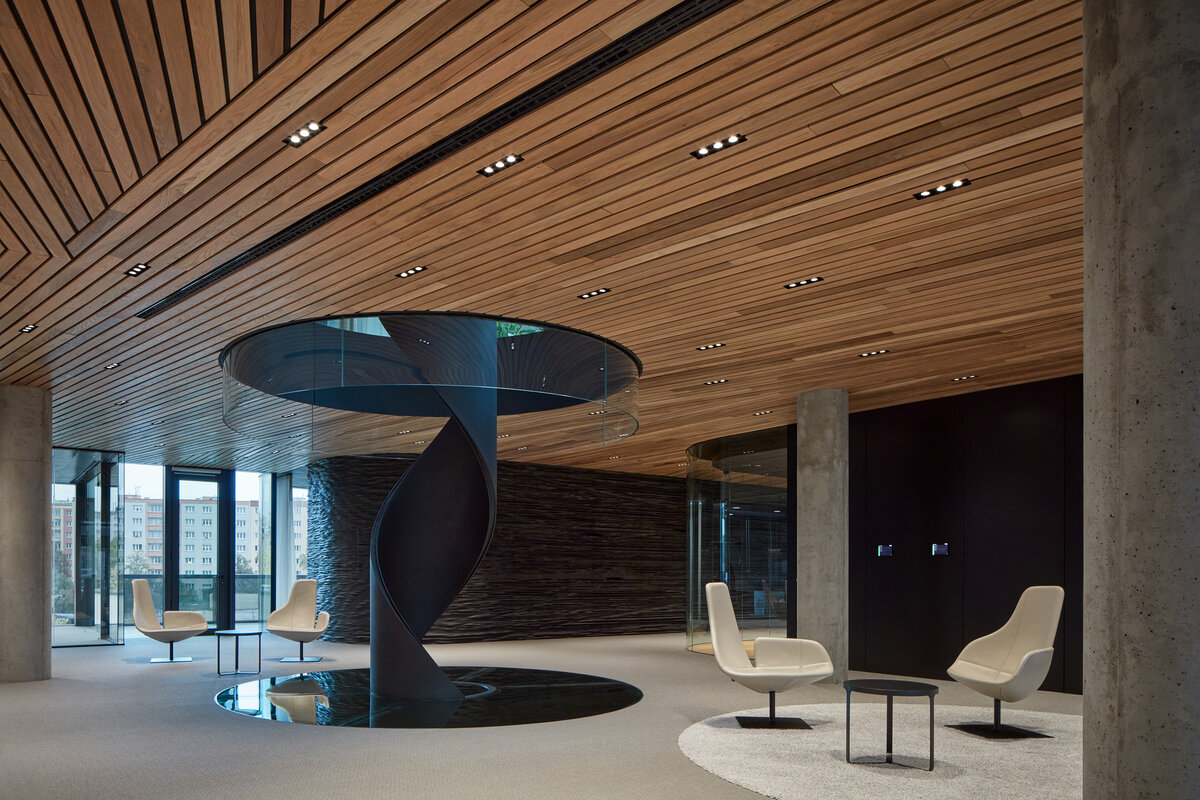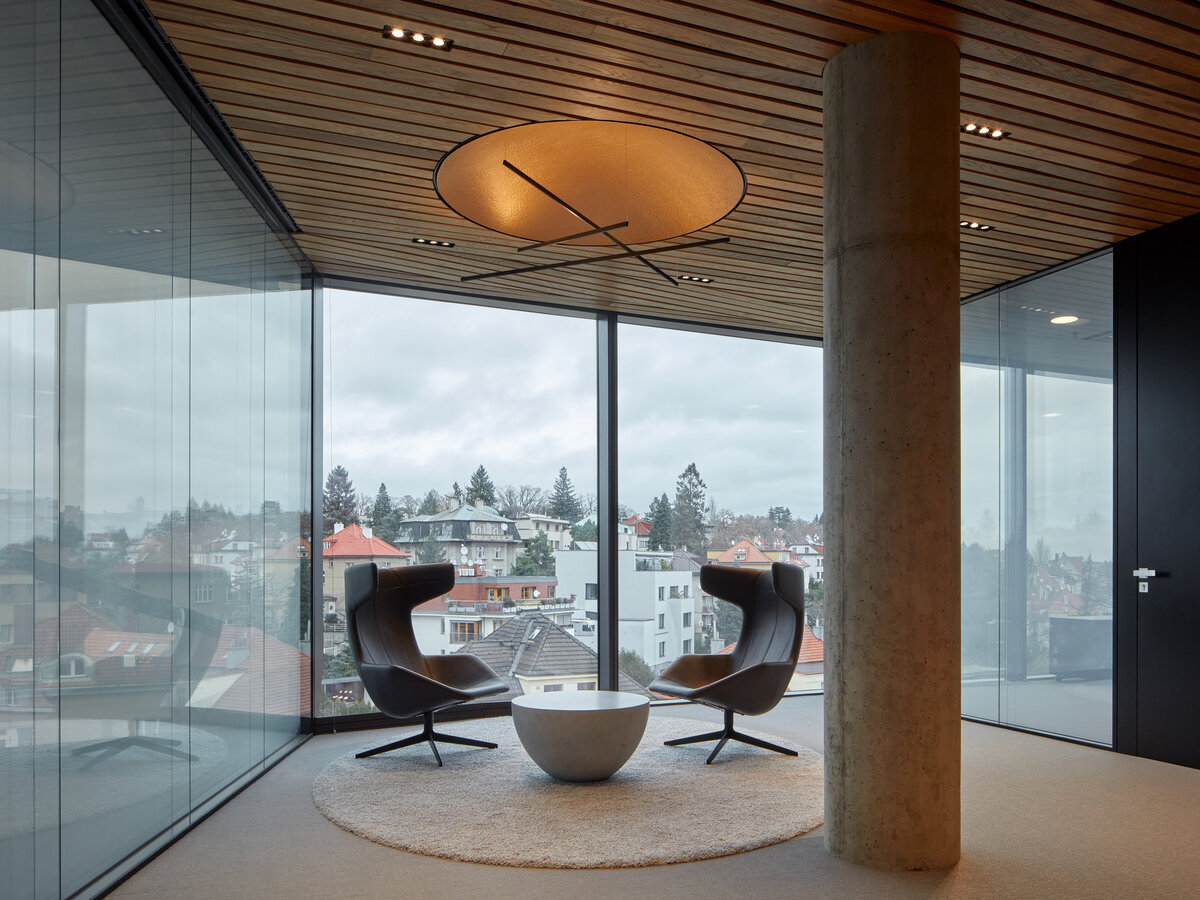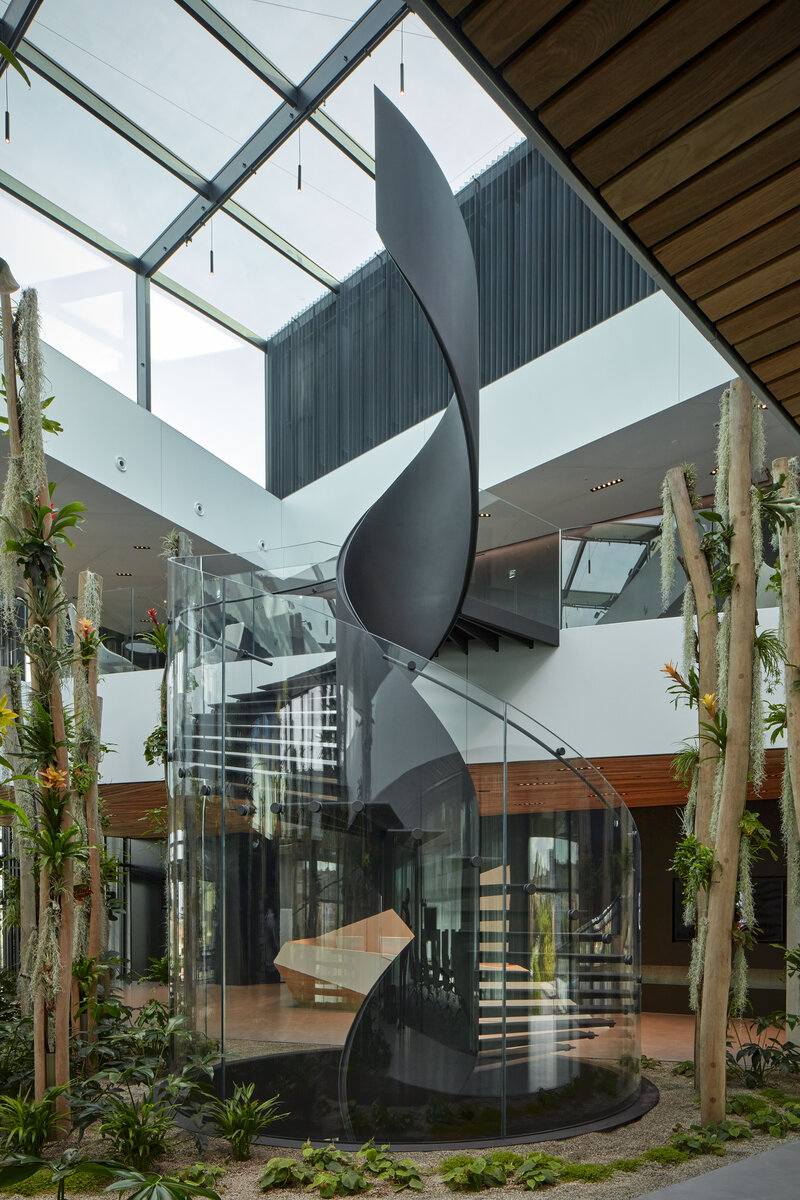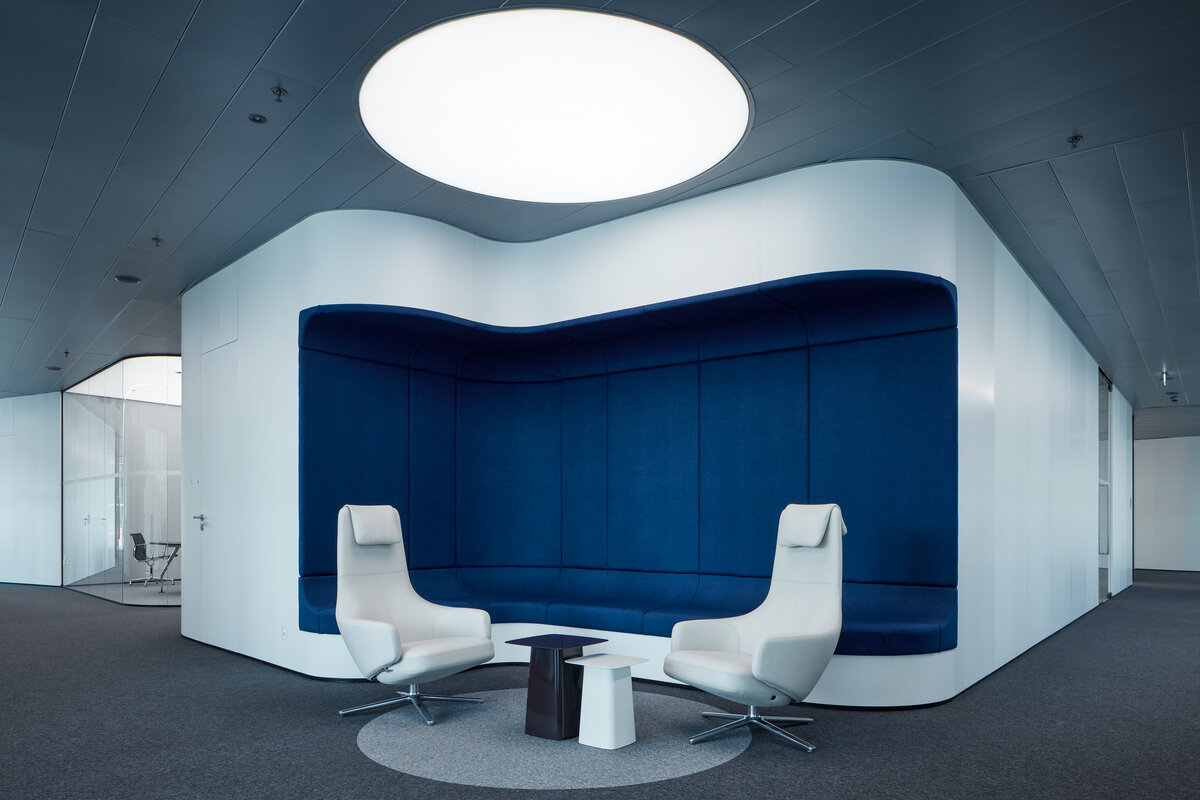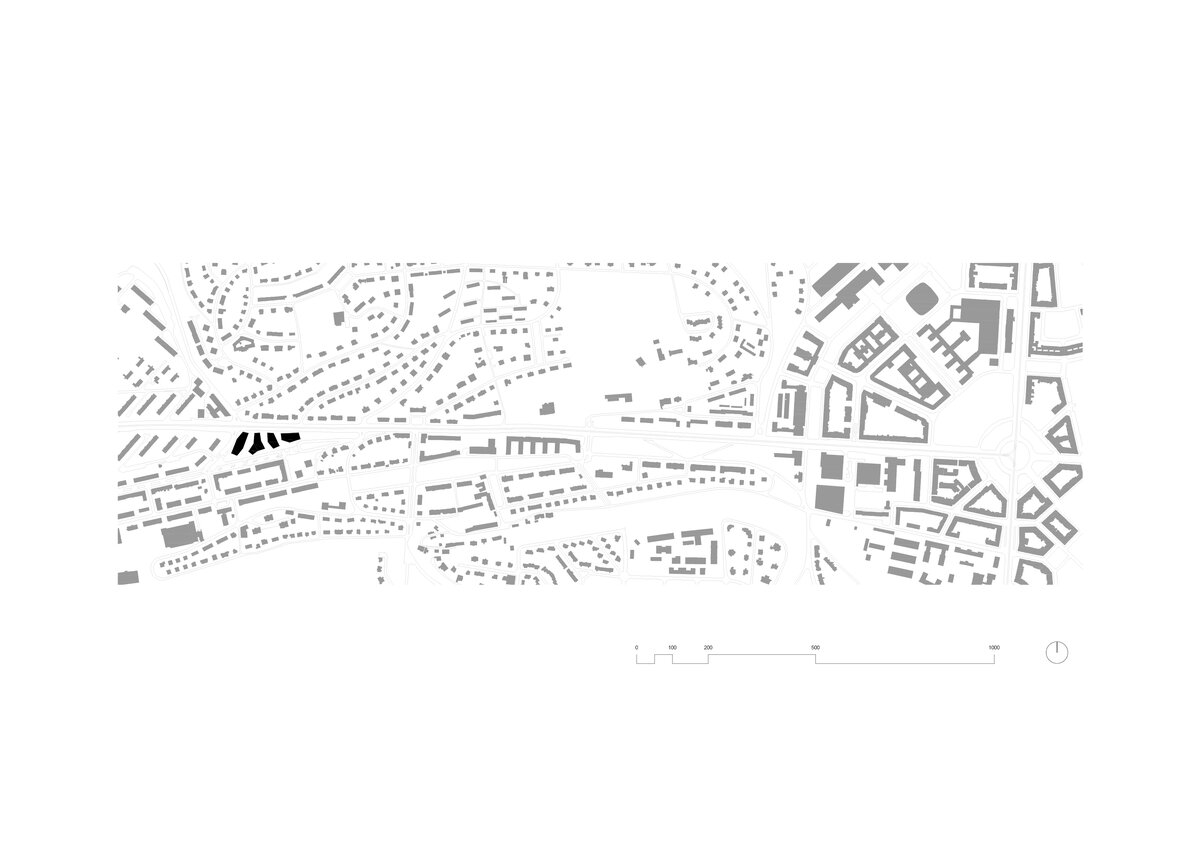 Author
Autoři: Jan Aulík, Leoš Horák | Spoluautoři: Jakub Fišer, David Zalabák, Jakub Hemzal, Gabriela Králová, Alena Sedláková, Petra Coufal Skalická, Eva Mašková, Jan Dluhoš | Ateliér: Aulík Fišer architekti, s.r.o.
Studio
Location
Evropská 866/65, 160 00 Praha 6, Česká republika
Investor
KKCG Real Estate
Supplier
- Zpracovatel prováděcí dokumentace: CASUA, www.casua.cz
- Umělecká díla: Na Horu: Federico Díaz, www.federicodiaz.net; Planeta: Jan Aulík, Leoš Horák, David Zalabák, Pavel Filip; Ledovec: Maxim Velčovský [Lasvit], www.lasvit.com/designer/maxim-velcovsky; Proudění: Jan Poupě, www.janpoupe.cz
- Boardroom design: Michal Froněk, Jan Němeček [Olgoj Chorchoj], www.olgojchorchoj.cz
- Zahradní architektura: Ing. Zdeněk Sendler, www.arch.cz/sendler
- Vizuální styl: Toman Design, www.toman-design.com
- Spolupráce na mobiliáři obchodní pasáže: Studio Perspektiv, www.perspektiv.cz
- Restaurace: Basepoint, www.basepoint.cz
- Construction management: Ruby Project Management, www.ruby-pm.com
- Cost management: Jan Hrubeš MDA, www.mdapraha.cz
- Dodavatelé stavby: Zakládání staveb, www.zakladani.cz, Feri, www.feri-hk.cz, Metrostav, www.metrostav.cz
- Dodavatel interiérových celků: PBW Group, www.pbwgroup.cz, Novecon, www.novecon.eu
- Dodavatel fasád: Sipral, www.sipral.cz
- Dodavatelé skleněných objektů – Lasvit, www.lasvit.cz, BOMMA, www.bomma.cz, Sans Souci, www.sanssoucilighting.com
- Dodavatel kamenných obkladů a dlažeb – Jež – kamenické práce,www.janjez.cz
- Dodavatel podhledů – BARRISOL,www.barrisol.cz
- Dodavatelé osvětlení – Lumidee, www.lumidee.cz, Exx, www.exx.cz, Hormen, www.hormen.cz
- Dodavatel recepcí a atypických výrobků z umělého kamene – Exx,www.exx.cz
- Dodavatel točitého schodiště – STAIRS design,www.stairsdesign.cz
- Dodavatel speciálních stěrek: Němec, https://www.nemec.eu/
- Speciální stěrky Němec
- Osvětlení Lumidee
- Fotografie: BoysPlayNice | info@boysplaynice.com, www.boysplaynice.com a Alex Shoots Buildings | alexandra timpau
Date of project approval
June 2021
Fotograf
Based on the result of an international architectural workshop we were invited to in 2012 by KKCG, we were given the opportunity to participate in the construction of the Bořislavka multifunctional centre. On a complicated site, with a direct connection to the Bořislavka metro vestibule, we followed a long-term development of an urban scheme that would preserve certain qualities of the public space of the historic city while allowing for a strong contemporary form.

We place irregular natural forms - crystals - in an irregular plot, which are set on a continuous platform that flows seamlessly into the park areas in the eastern part of the site. Here, irregularity does not mean randomness; the internal structure of the crystal corresponds to the function and its overall shape. The form allows it to respond to the completely different environments and levels of the surrounding streets and fully meets the strict principles of contemporary typology.

The seemingly subjective geometry of the individual crystals perched on a common platform allows for a very efficient and welcoming internal arrangement of the offices. The specific block structure is completely permeable, with interactions to the wider platform environment mediated by the two-storey commercial arcade. In this case, the permeable block responds to the different scales along European Street and offers a wide diversity of public spaces.
Built-up area 10 780 m2
Gross floor area 69 735 m2 including underground floors
Land area 17 000 m2
Dimensions of built-up area 303 100 m3
Green building
Environmental certification
| | |
| --- | --- |
| Type and level of certificate | Leed Gold |
Water management
| | |
| --- | --- |
| Is rainwater used for irrigation? | |
| Is rainwater used for other purposes, e.g. toilet flushing ? | |
| Does the building have a green roof / facade ? | |
| Is reclaimed waste water used, e.g. from showers and sinks ? | |
The quality of the indoor environment
| | |
| --- | --- |
| Is clean air supply automated ? | |
| Is comfortable temperature during summer and winter automated? | |
| Is natural lighting guaranteed in all living areas? | |
| Is artificial lighting automated? | |
| Is acoustic comfort, specifically reverberation time, guaranteed? | |
| Does the layout solution include zoning and ergonomics elements? | |
Principles of circular economics
| | |
| --- | --- |
| Does the project use recycled materials? | |
| Does the project use recyclable materials? | |
| Are materials with a documented Environmental Product Declaration (EPD) promoted in the project? | |
| Are other sustainability certifications used for materials and elements? | |
Energy efficiency
| | |
| --- | --- |
| Energy performance class of the building according to the Energy Performance Certificate of the building | B |
| Is efficient energy management (measurement and regular analysis of consumption data) considered? | |
| Are renewable sources of energy used, e.g. solar system, photovoltaics? | |
Interconnection with surroundings
| | |
| --- | --- |
| Does the project enable the easy use of public transport? | |
| Does the project support the use of alternative modes of transport, e.g cycling, walking etc. ? | |
| Is there access to recreational natural areas, e.g. parks, in the immediate vicinity of the building? | |