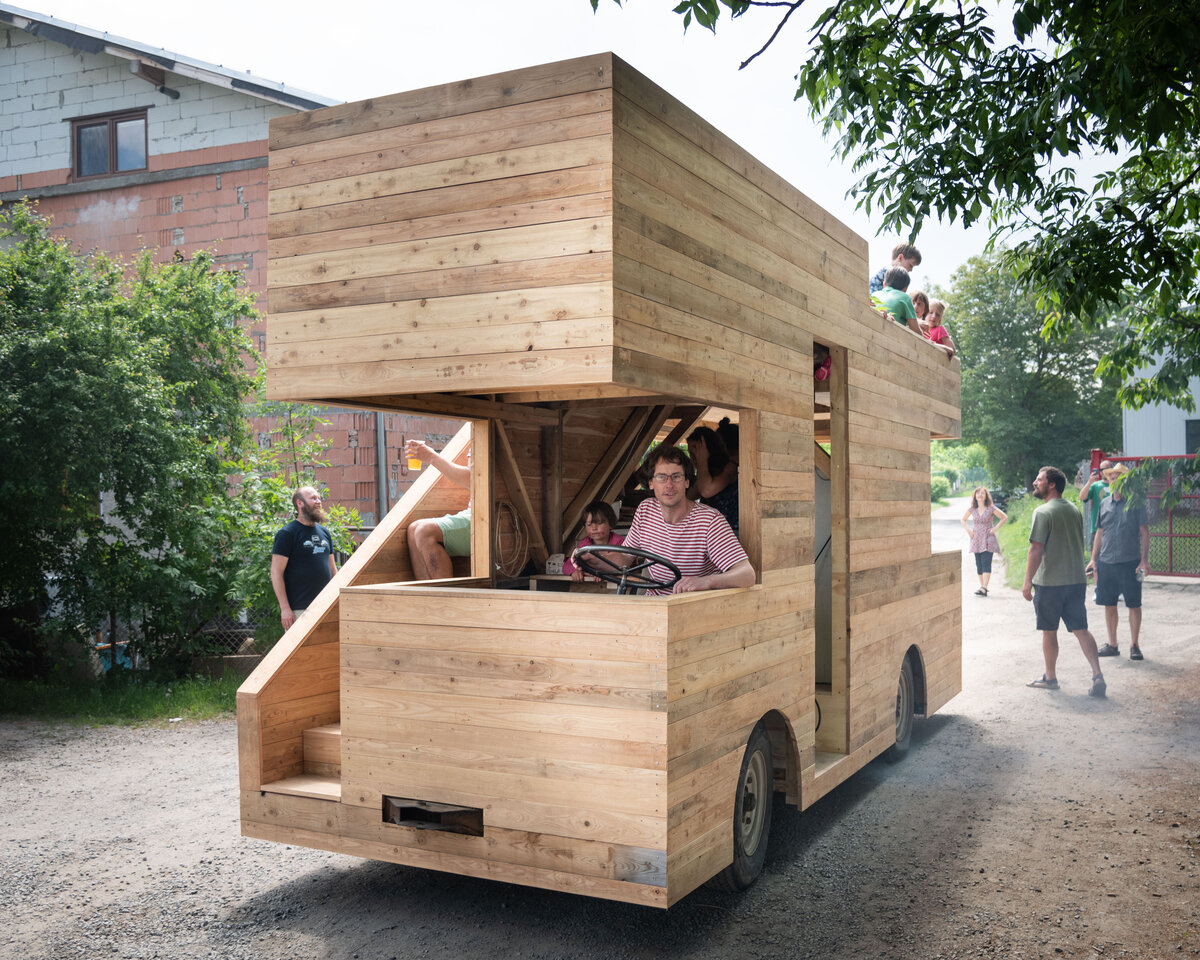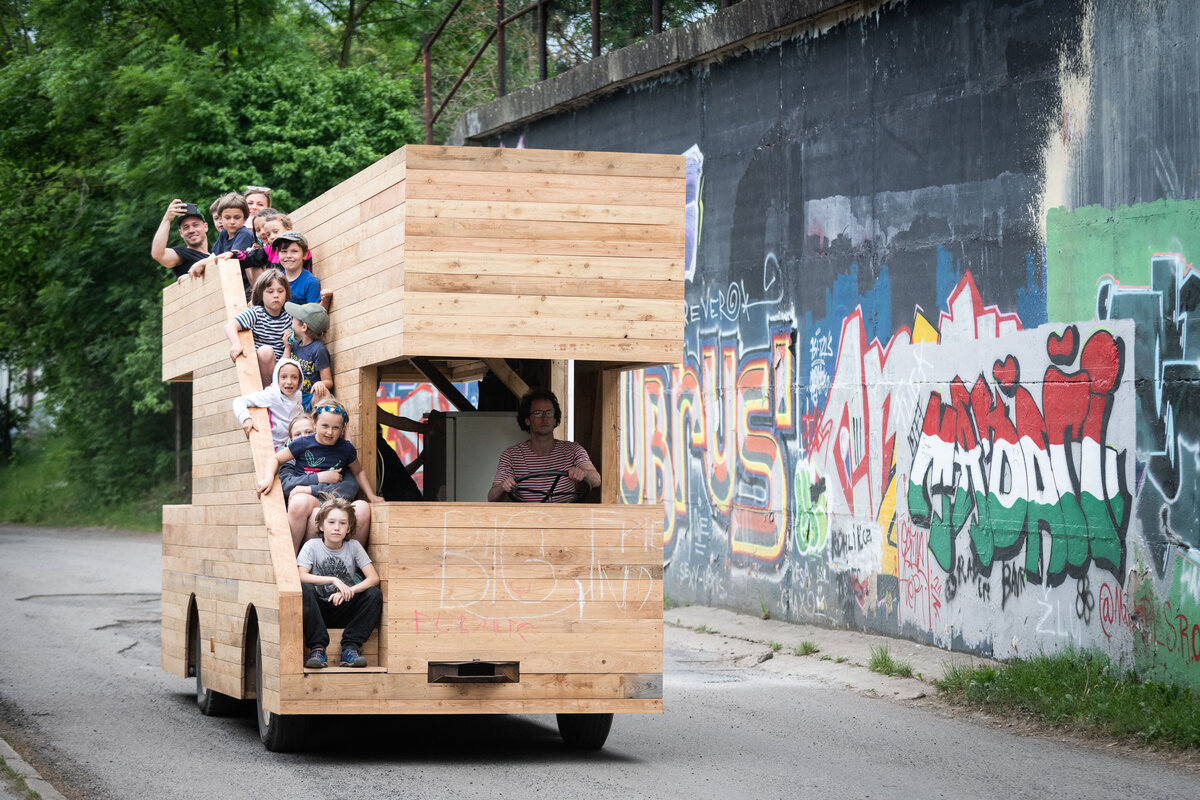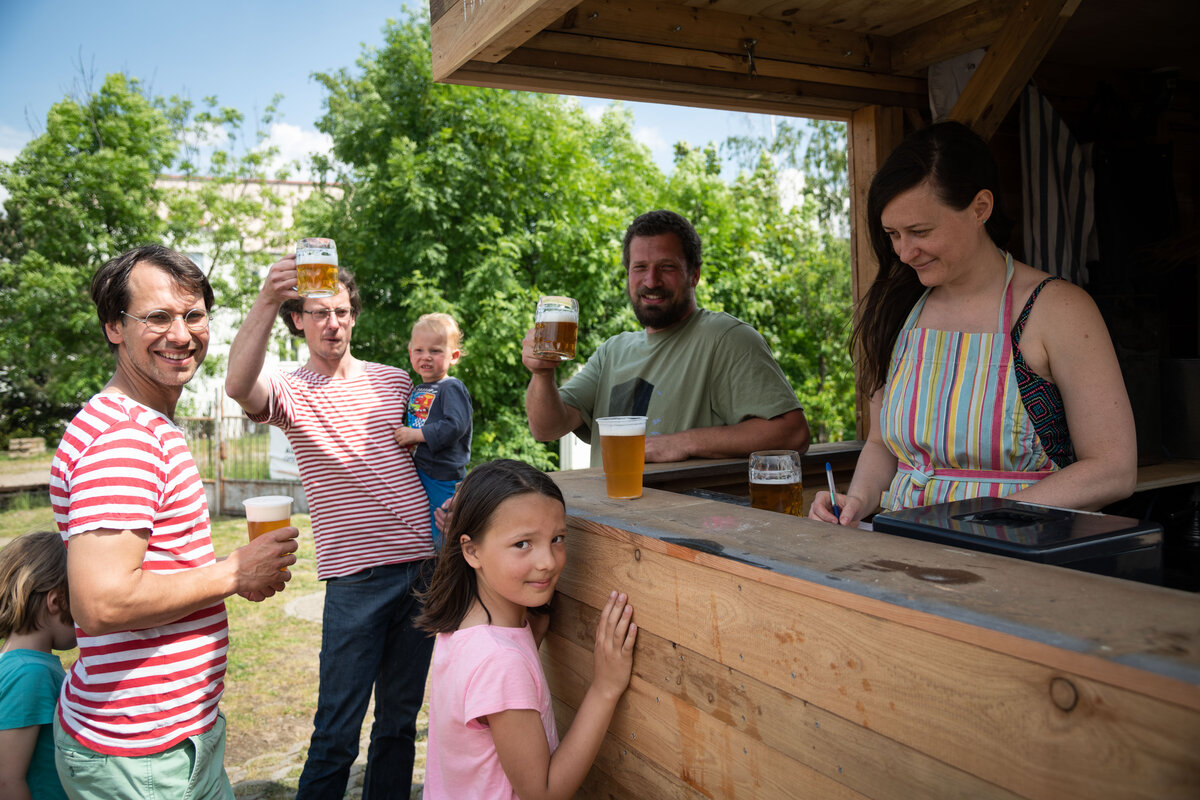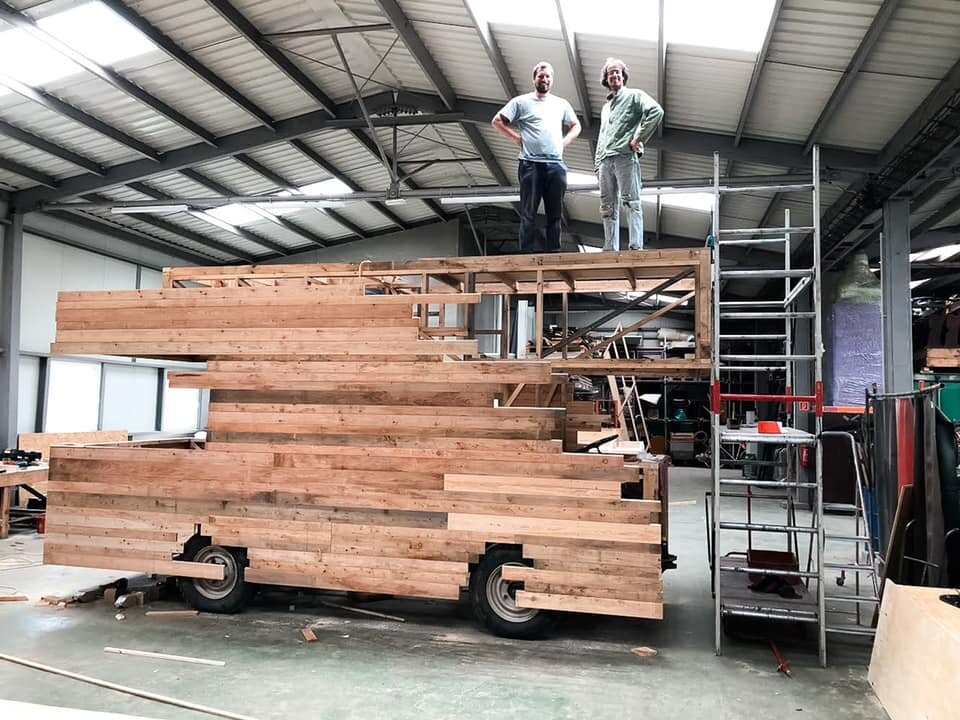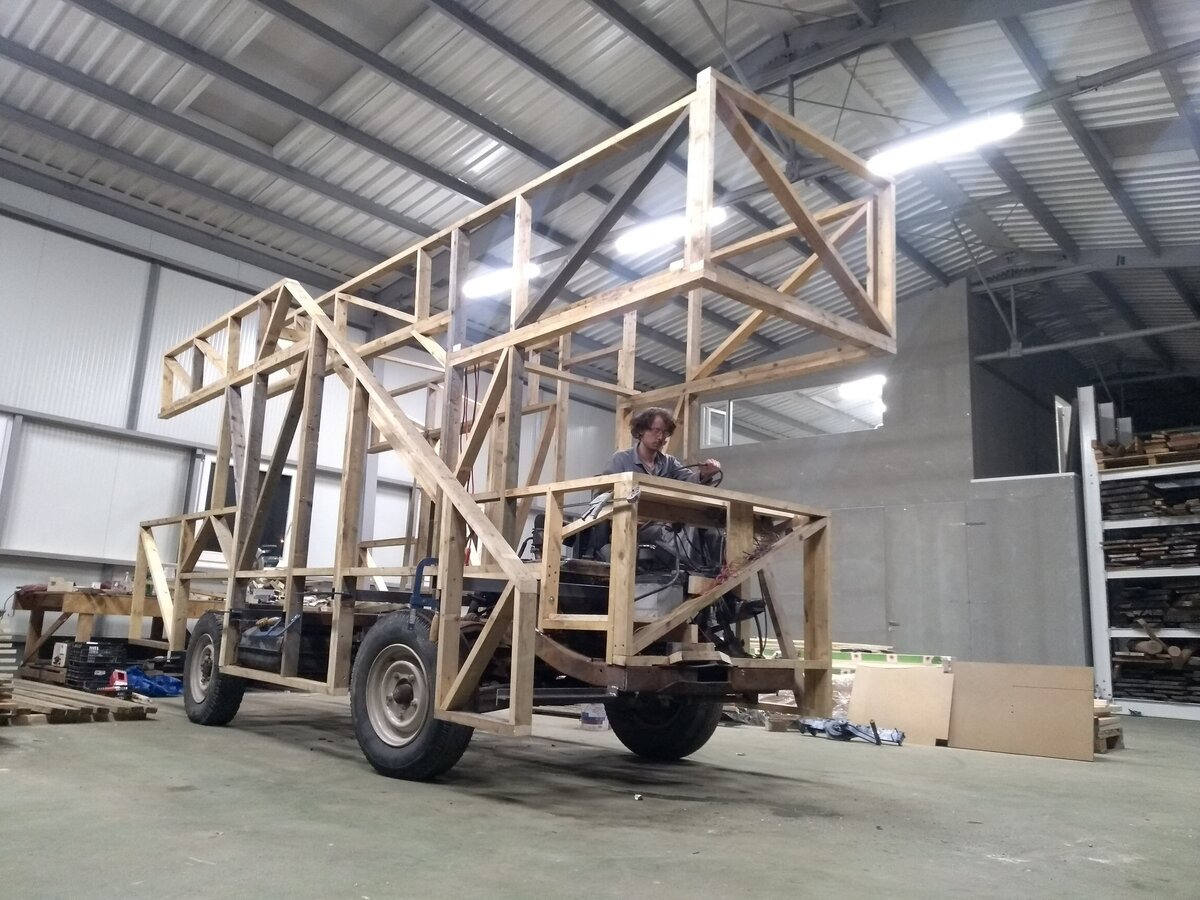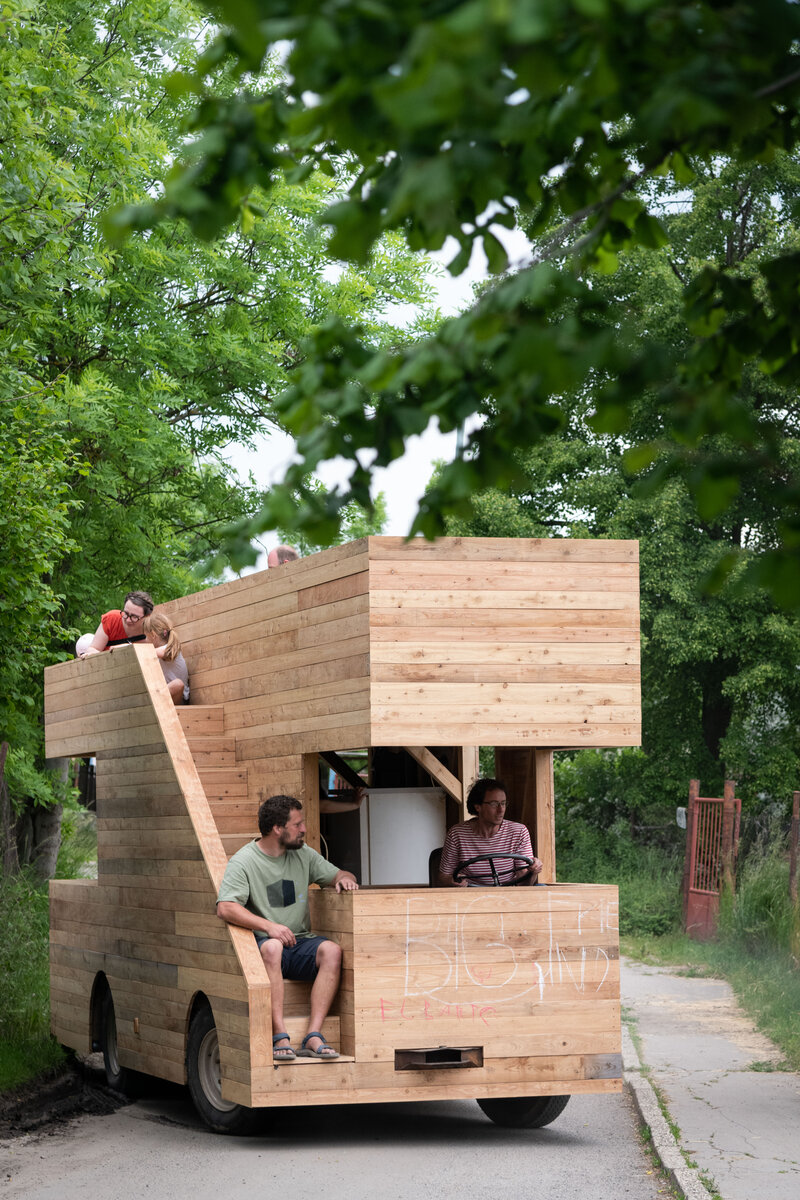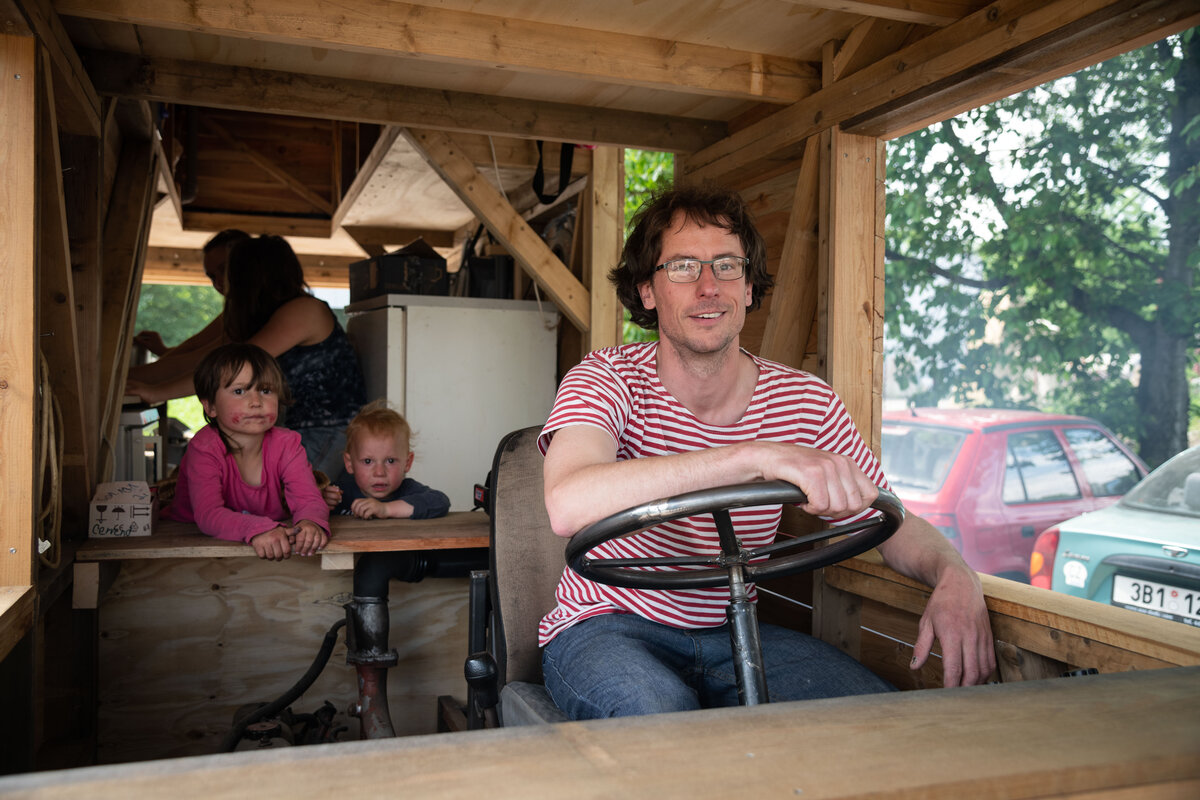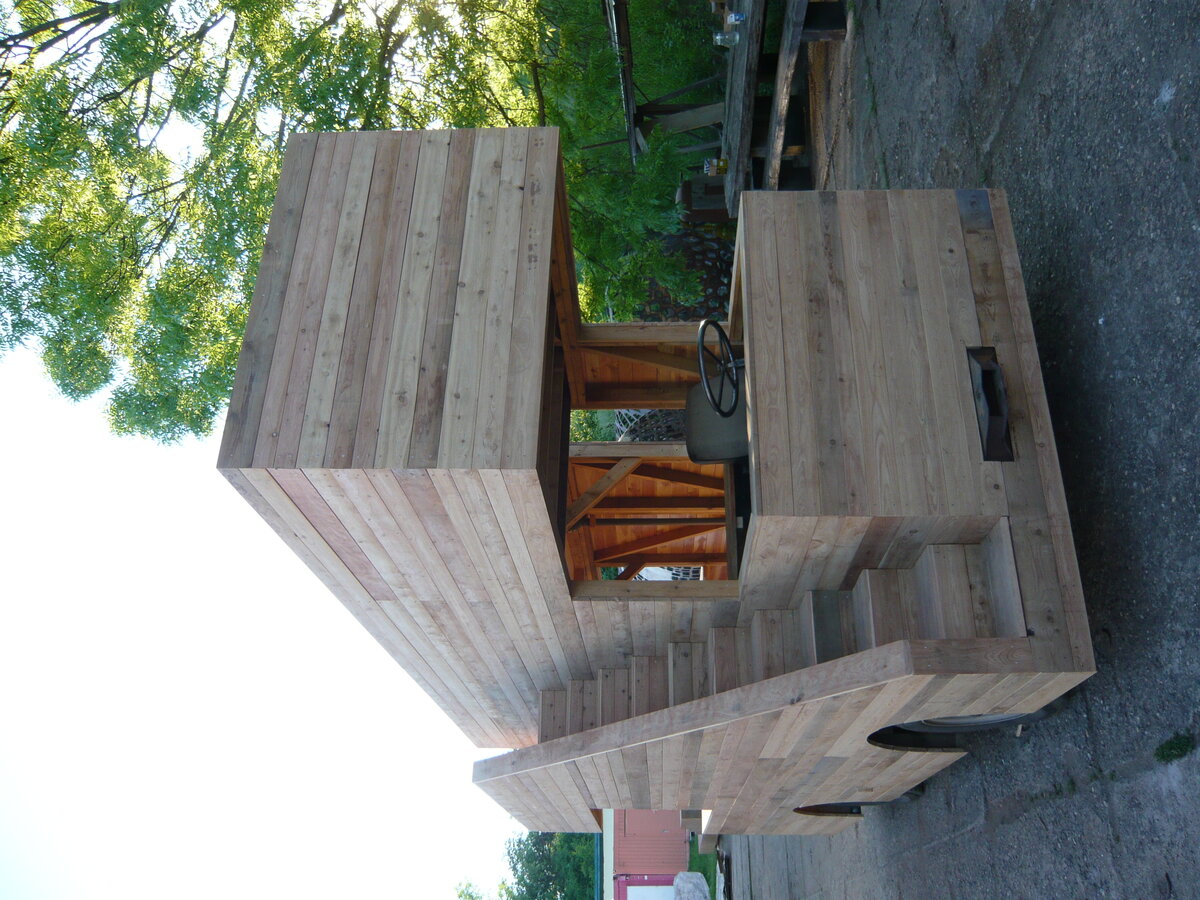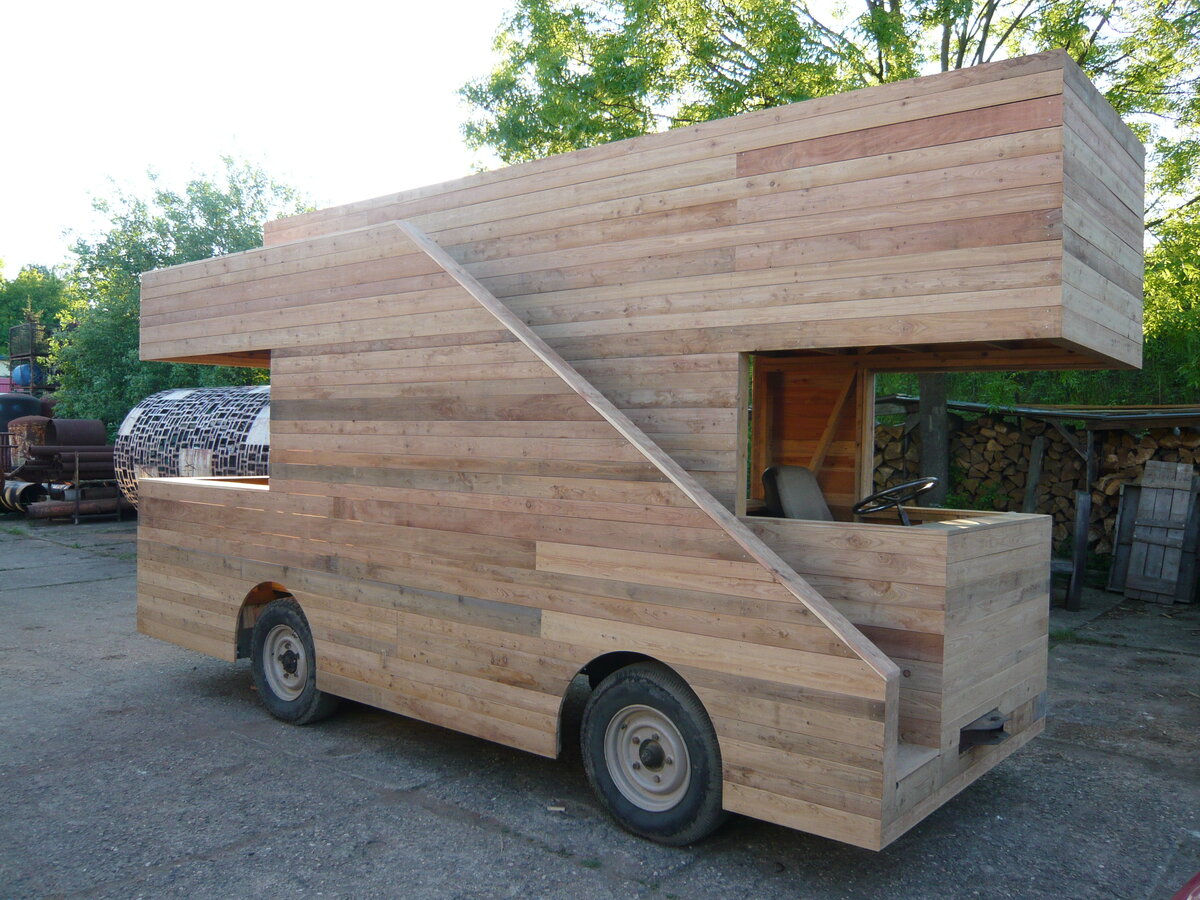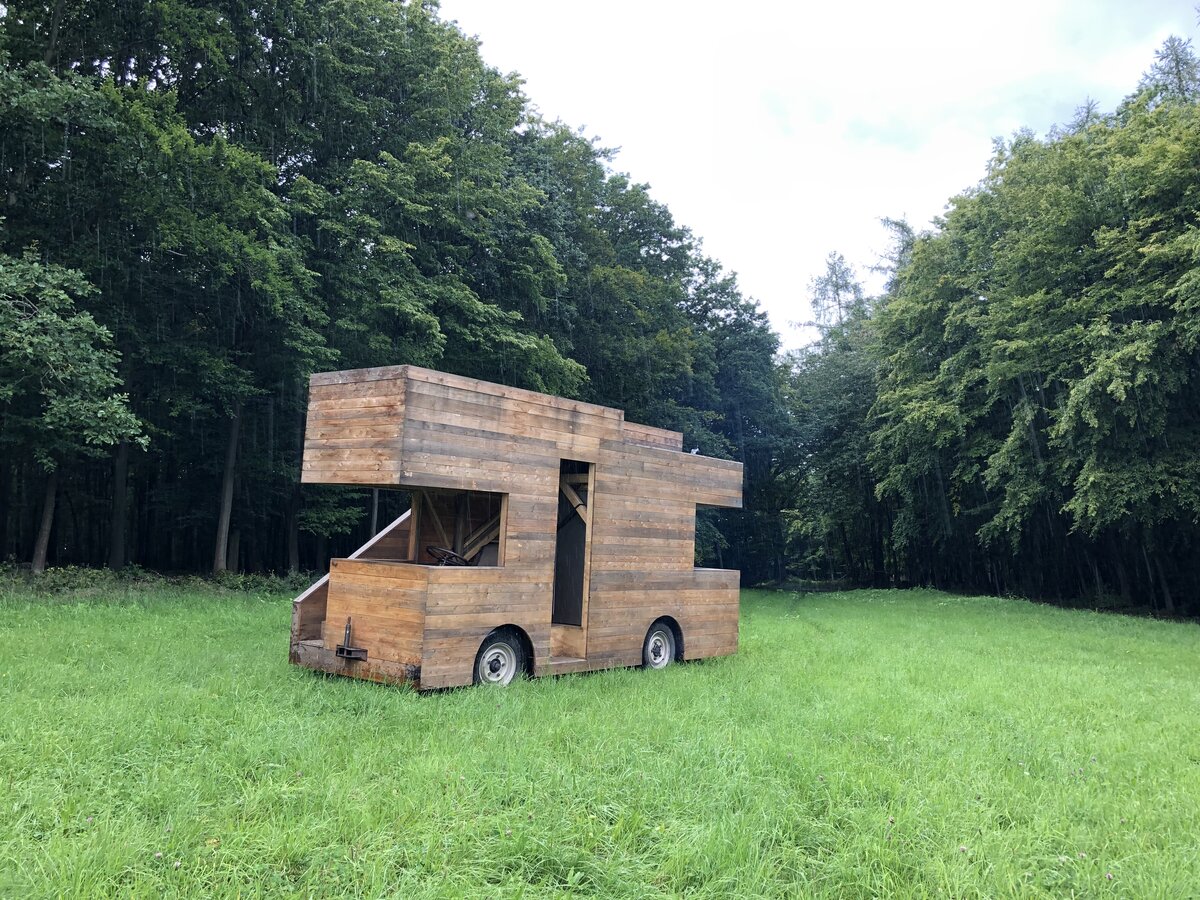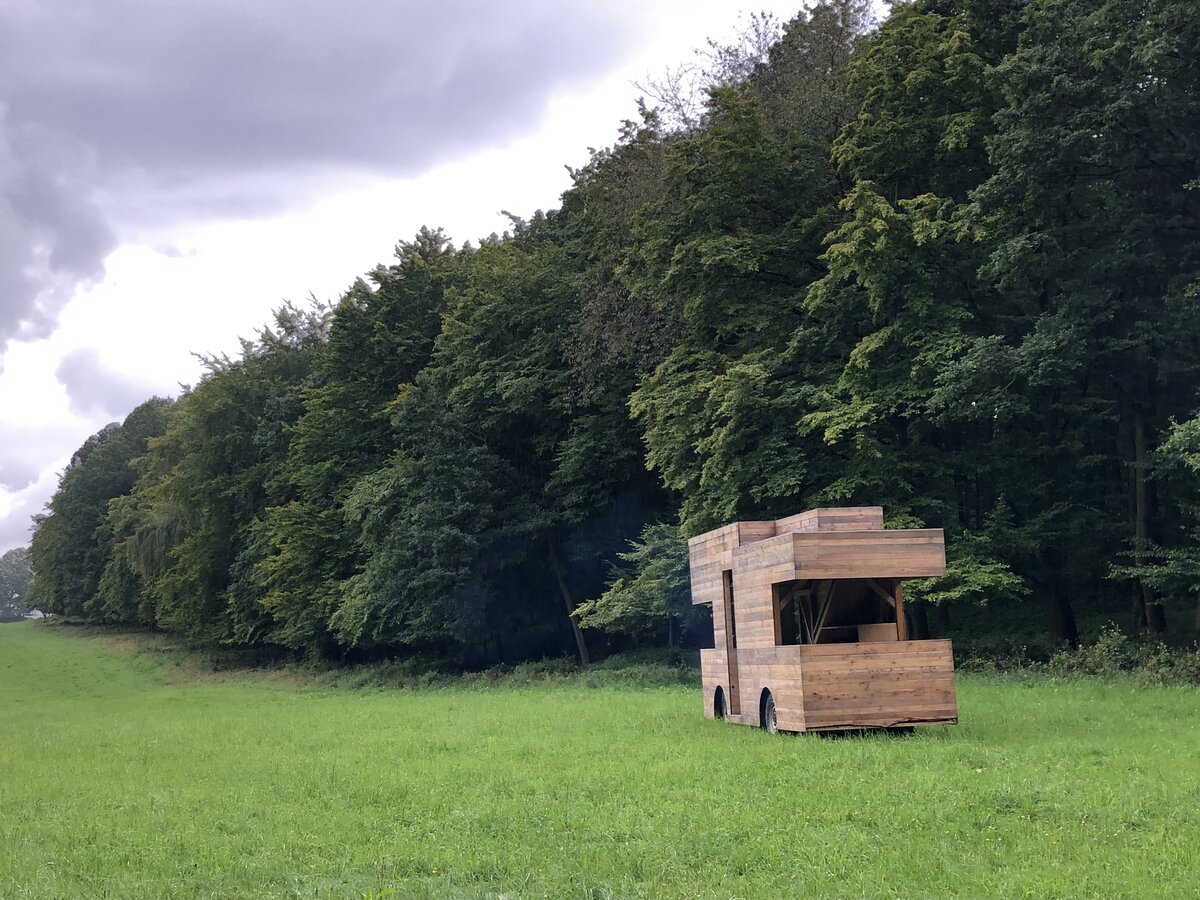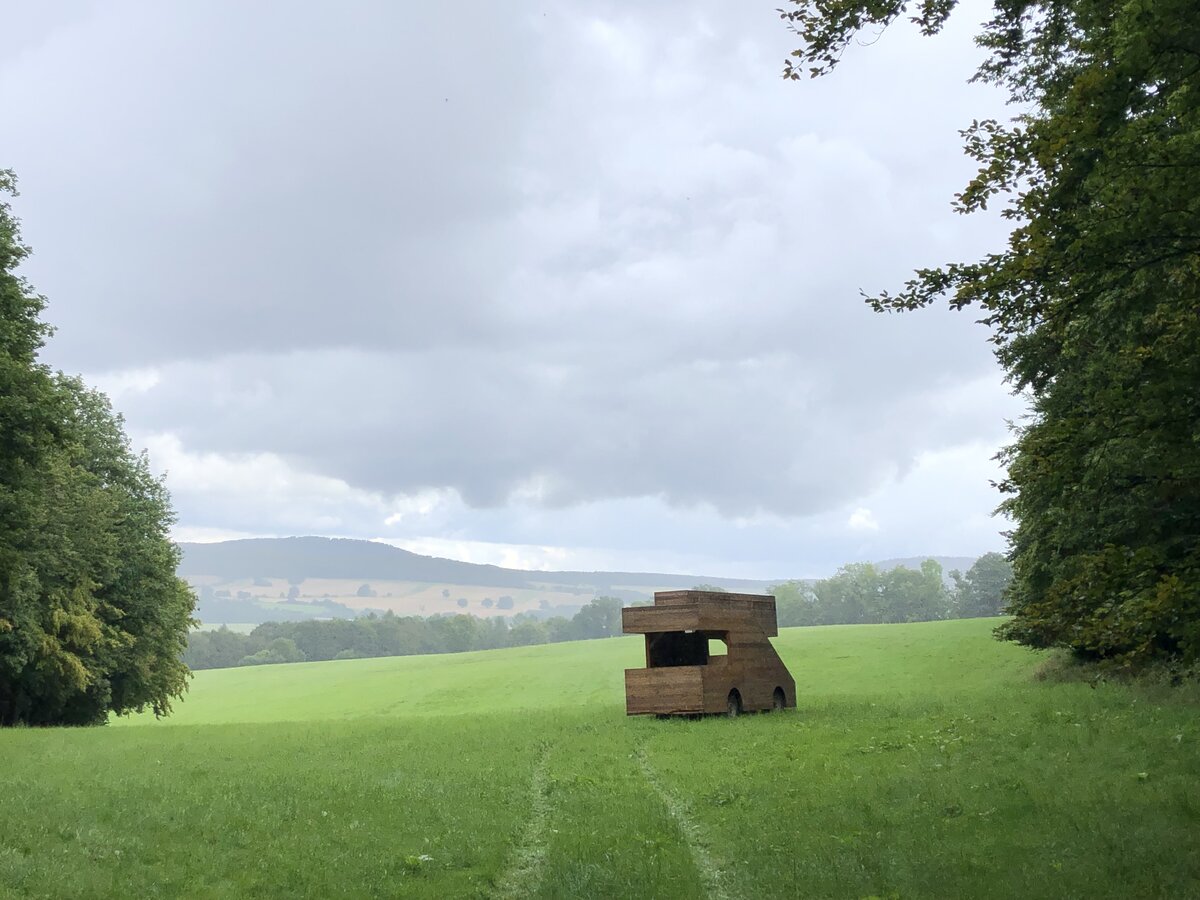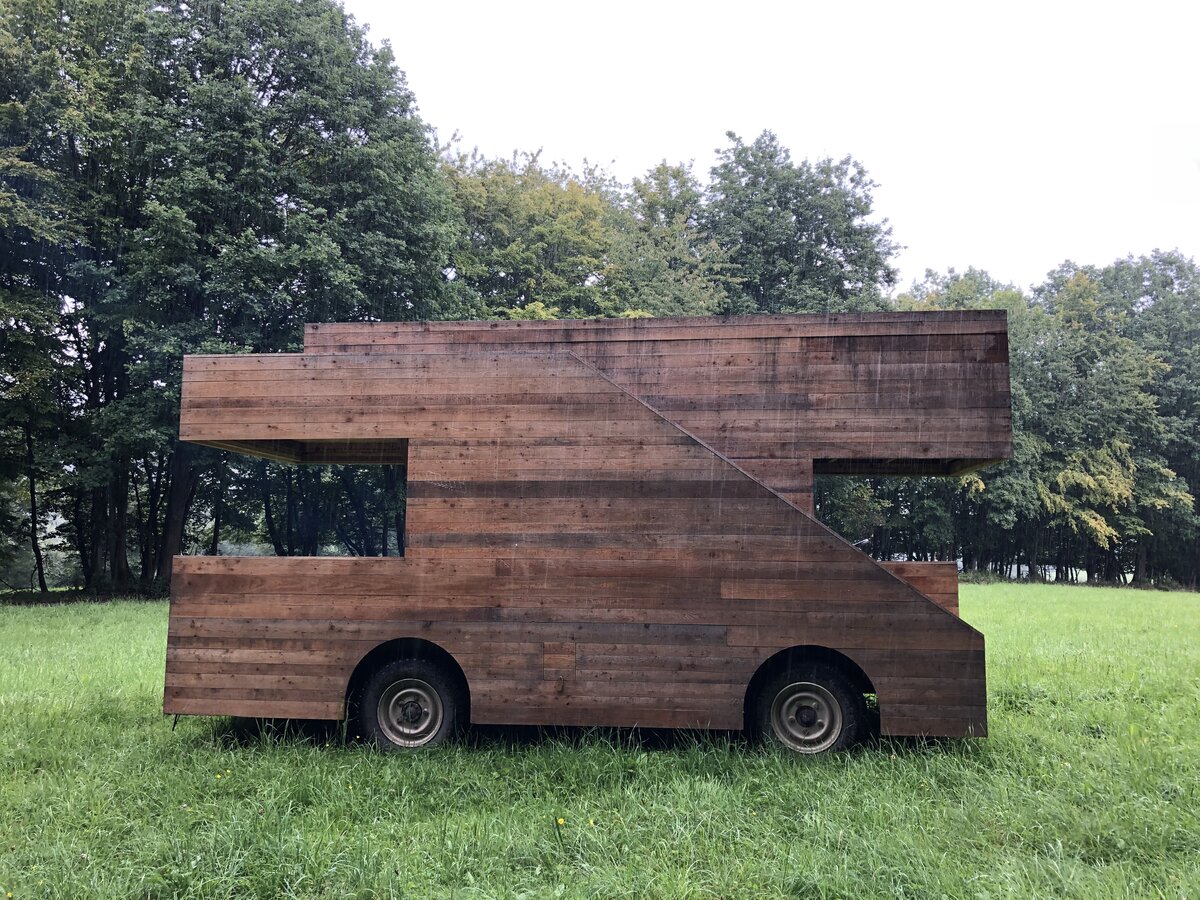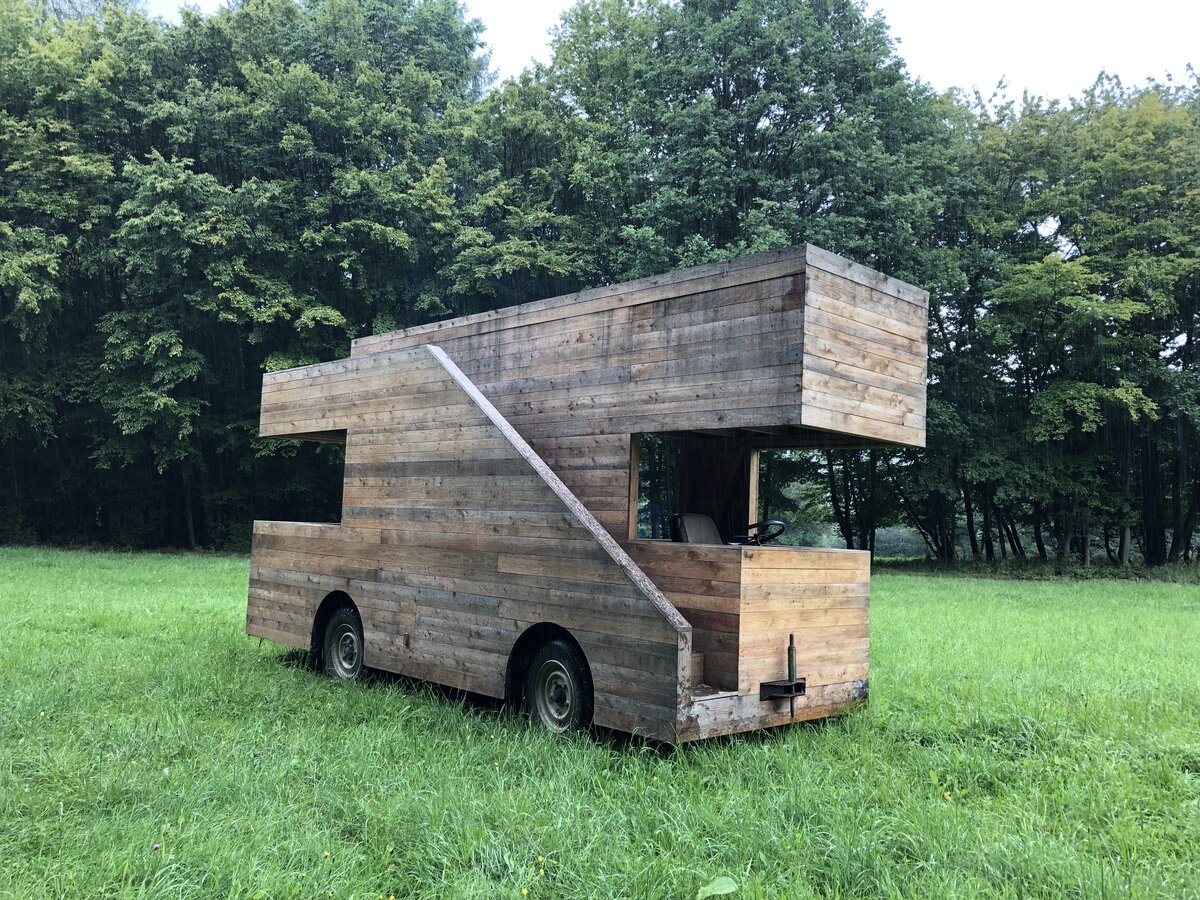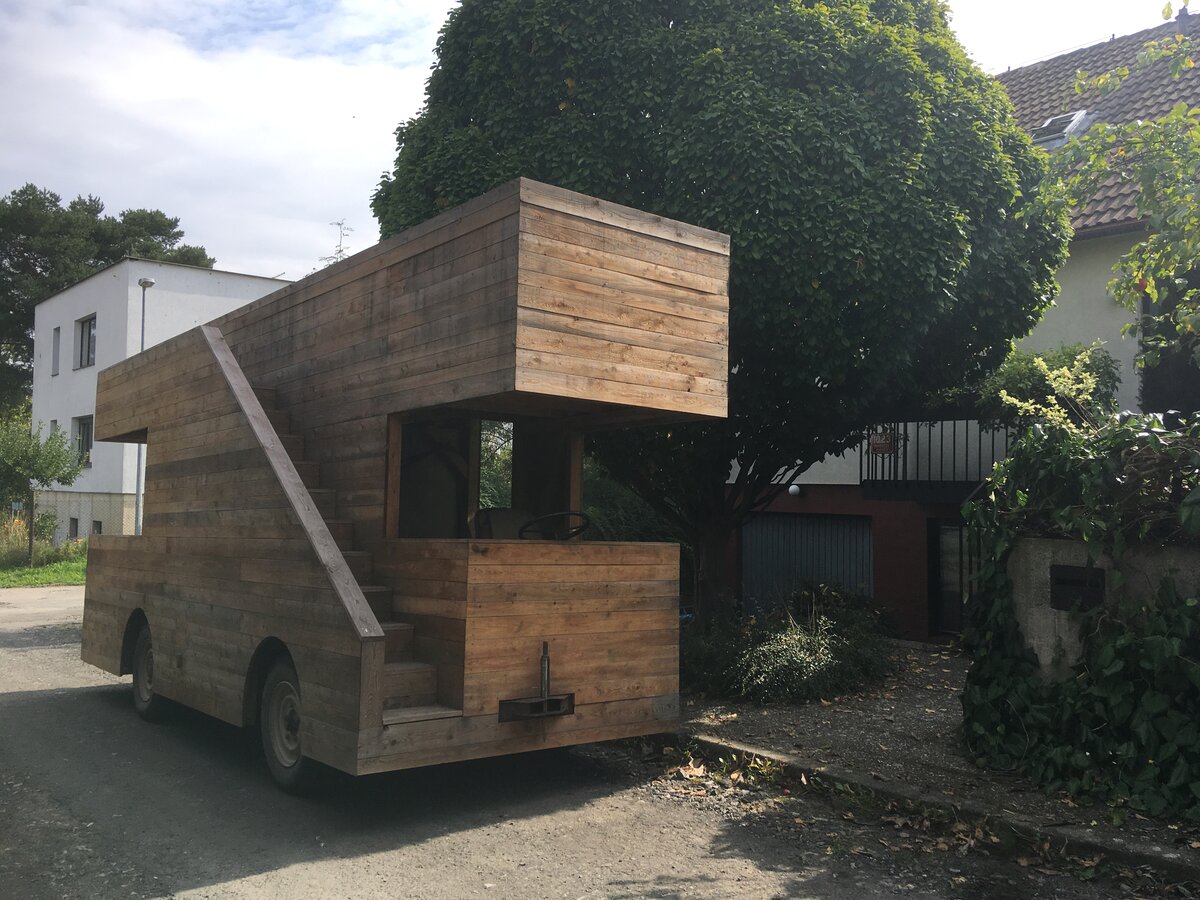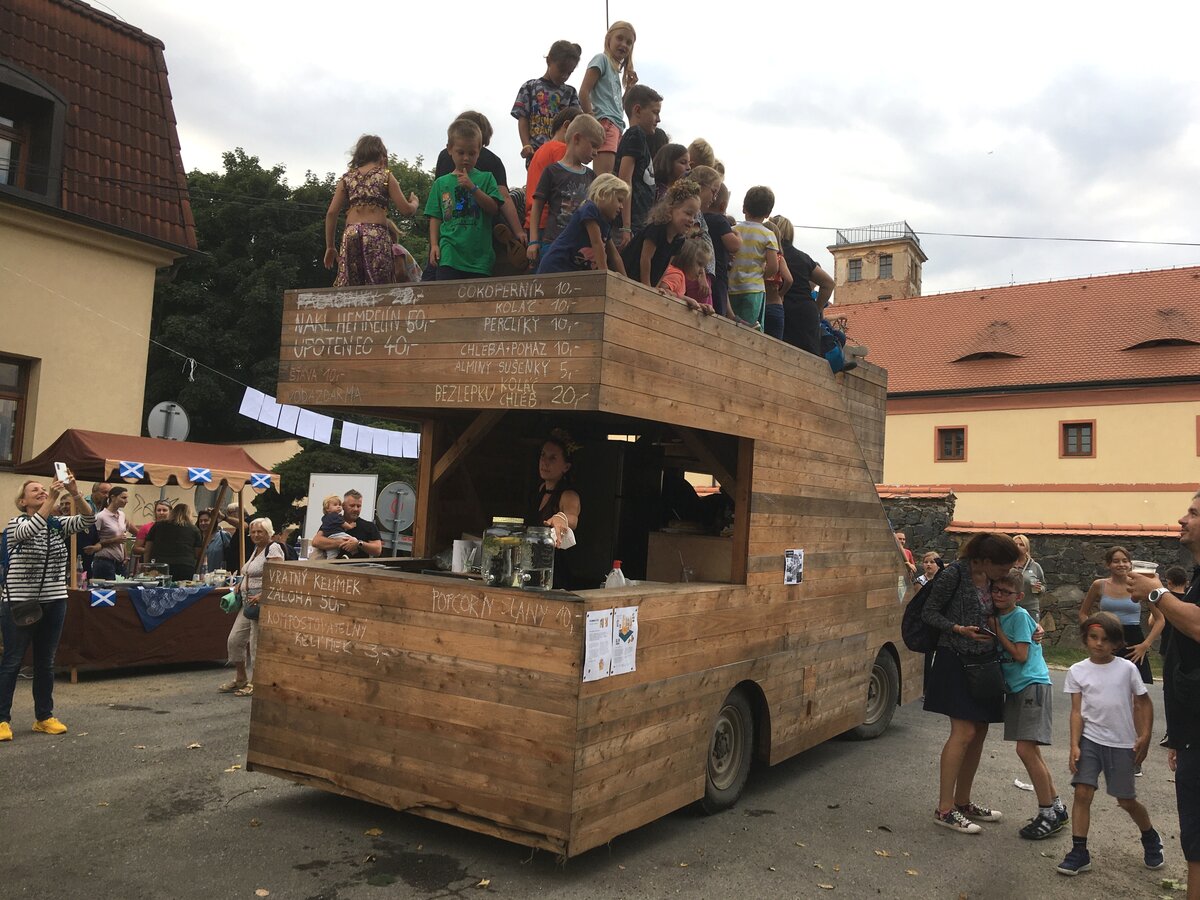 | | |
| --- | --- |
| Author | Martin Pertl / Adam Vízek |
| Studio | |
| Location | Studio Bubec - Praha |
| Investor | Martin Pertl / Adam Vízek |
| Supplier | Martin Pertl / Adam Vízek |
| Date of project approval | June 2021 |
| Fotograf | |
Since we are ethusiasts of motoring, internal combustion engines, and
quirky self-propelled vehicles, we decided to embody our
aforementioned interests in the form of a punk motorhome. In addition
to compensating for the lack of travel, based on the frustration of
recent times, our work is a so-called "mirror" of scrupulous European
correctness and its limitless standards and certificates. Our work is
meant to remind us of the joy of the essence of a functional object
that conveys wonderful and recently unavailable wonderful experiences.
We recycled a used car by rebuilding its body into a camping-bar
variant with a predominant proportion of wooden structures. It is not
a static artifact, but a functional self-motion, i.e. a kinetic
architectural-DIY sculpture that wanders through the landscape under
the guise of illegality...
Layout - driver's area / alcove with a bed for two people / bar / roof terrace
Dimensions - 5830 x 2010 x 3085 mm
Technical basis - recycled truck Avia A21
Support structure - spruce prisms 40 x 80 mm
Floor / bed / ceiling - 20mm spruce plywood packaging
Facade - larch boards "Rhombus" 20mm
Waterproofing - EPDM Firestone PondGard fully bonded
Green building
Environmental certification
| | |
| --- | --- |
| Type and level of certificate | - |
Water management
| | |
| --- | --- |
| Is rainwater used for irrigation? | |
| Is rainwater used for other purposes, e.g. toilet flushing ? | |
| Does the building have a green roof / facade ? | |
| Is reclaimed waste water used, e.g. from showers and sinks ? | |
The quality of the indoor environment
| | |
| --- | --- |
| Is clean air supply automated ? | |
| Is comfortable temperature during summer and winter automated? | |
| Is natural lighting guaranteed in all living areas? | |
| Is artificial lighting automated? | |
| Is acoustic comfort, specifically reverberation time, guaranteed? | |
| Does the layout solution include zoning and ergonomics elements? | |
Principles of circular economics
| | |
| --- | --- |
| Does the project use recycled materials? | |
| Does the project use recyclable materials? | |
| Are materials with a documented Environmental Product Declaration (EPD) promoted in the project? | |
| Are other sustainability certifications used for materials and elements? | |
Energy efficiency
| | |
| --- | --- |
| Energy performance class of the building according to the Energy Performance Certificate of the building | G |
| Is efficient energy management (measurement and regular analysis of consumption data) considered? | |
| Are renewable sources of energy used, e.g. solar system, photovoltaics? | |
Interconnection with surroundings
| | |
| --- | --- |
| Does the project enable the easy use of public transport? | |
| Does the project support the use of alternative modes of transport, e.g cycling, walking etc. ? | |
| Is there access to recreational natural areas, e.g. parks, in the immediate vicinity of the building? | |