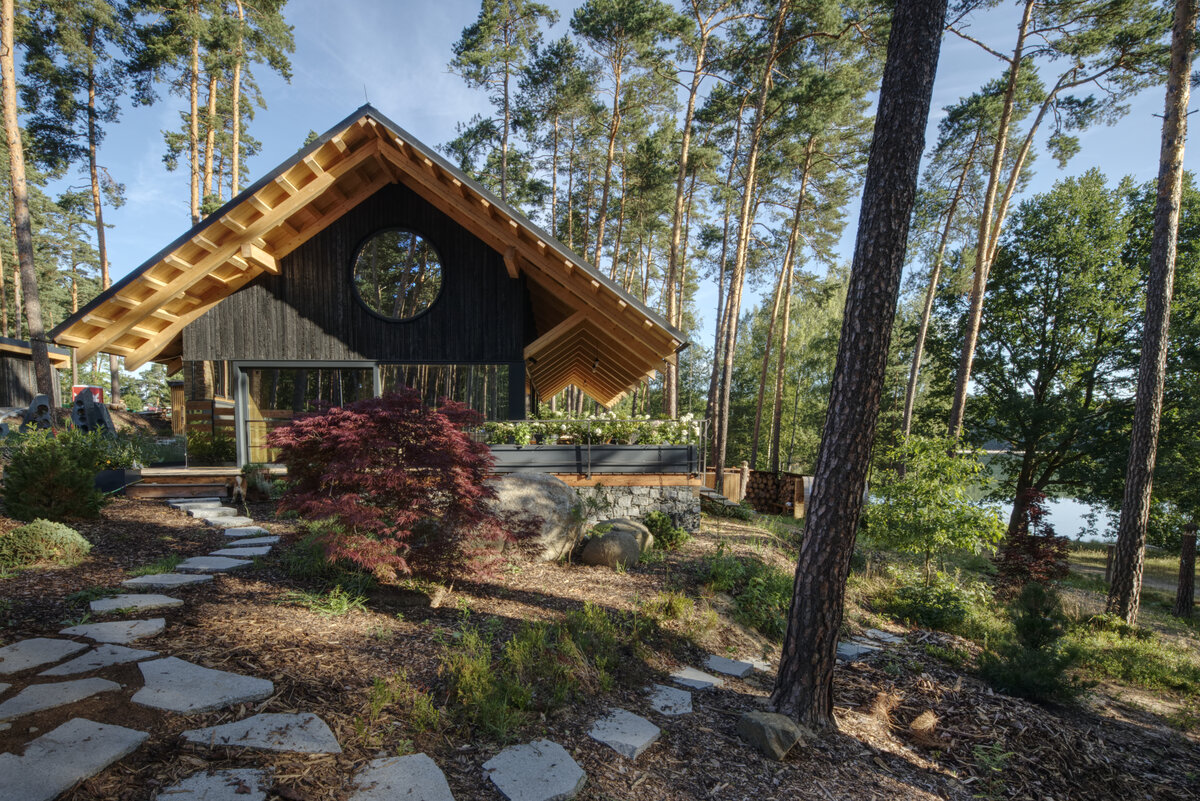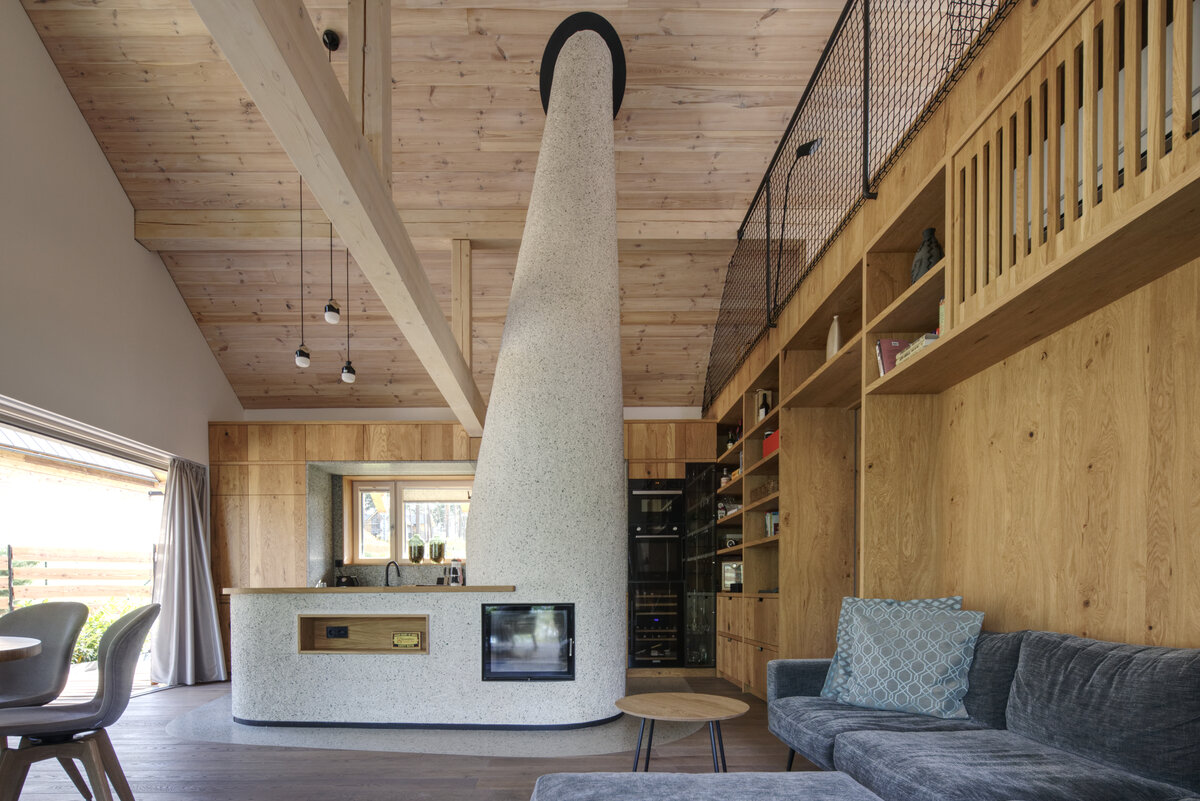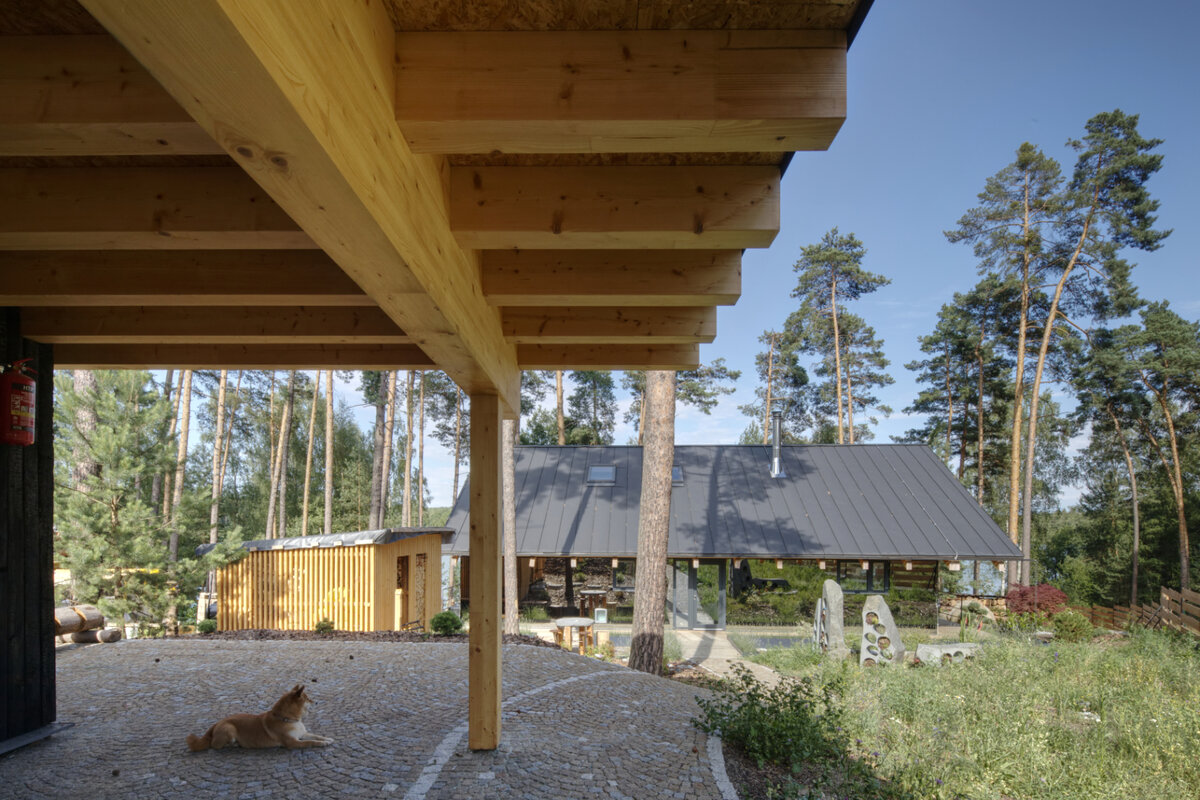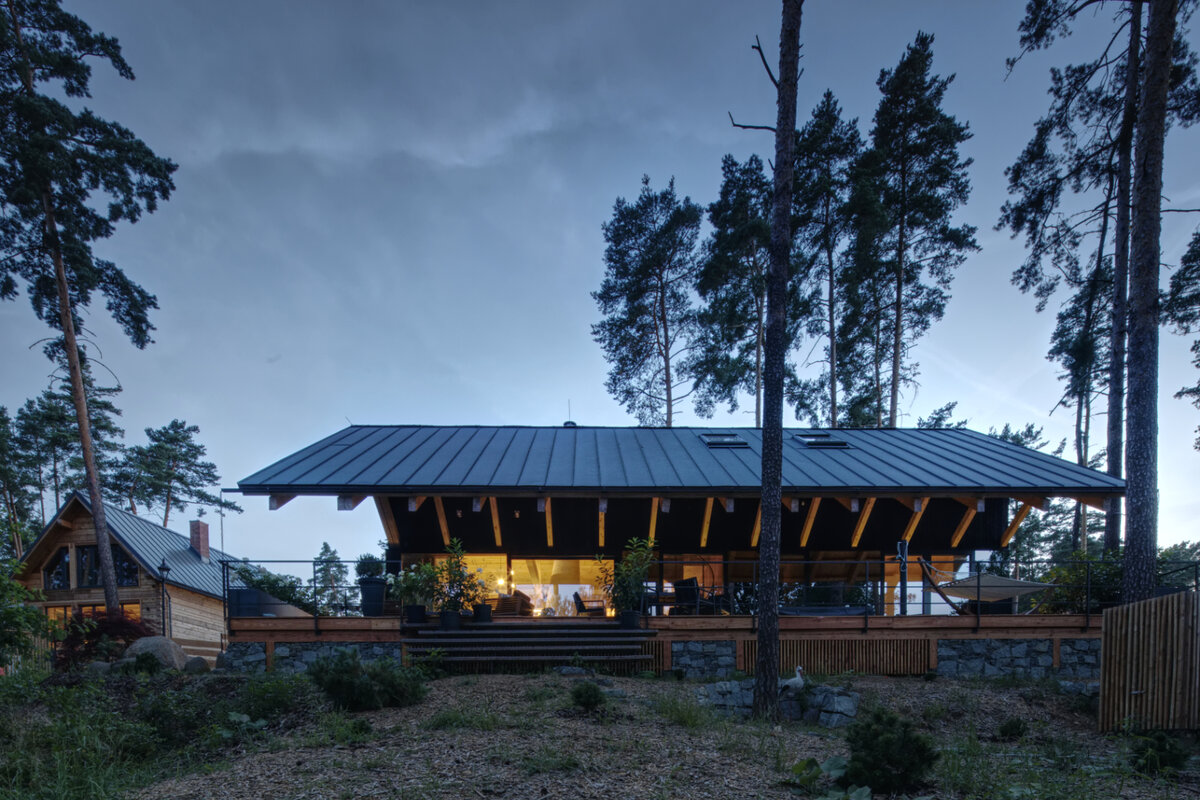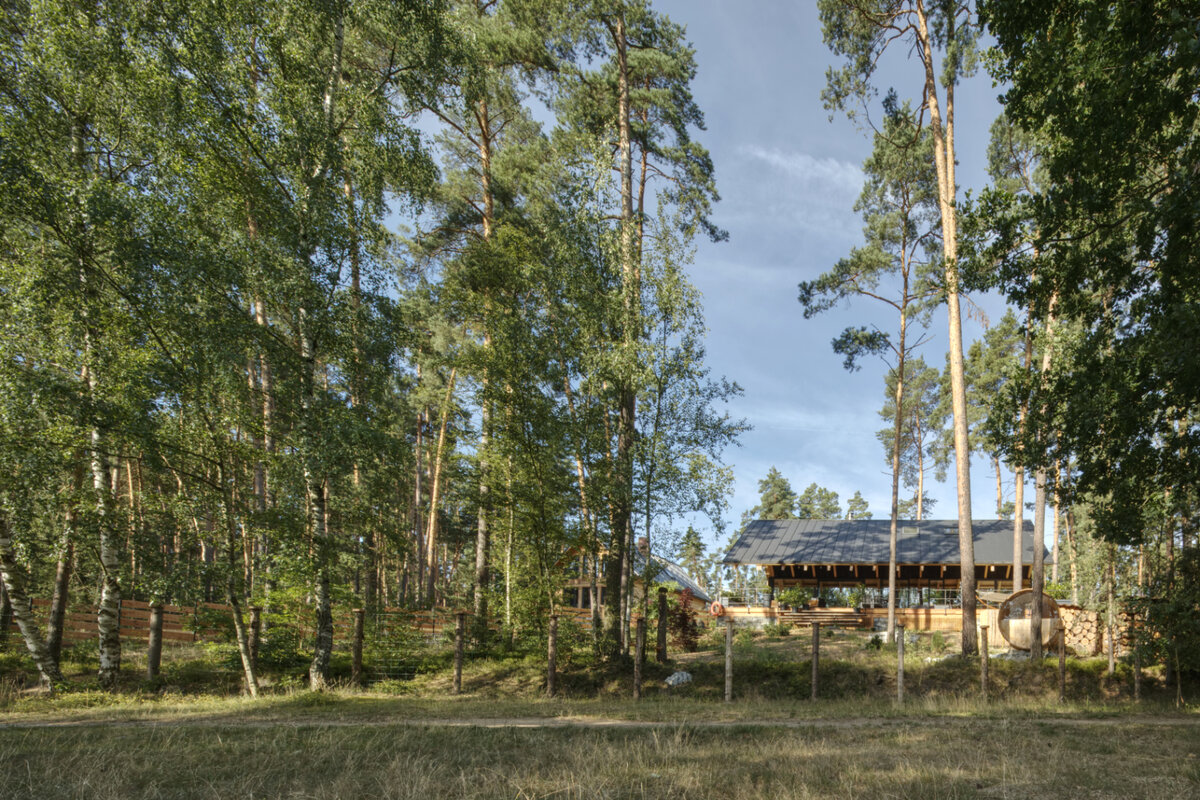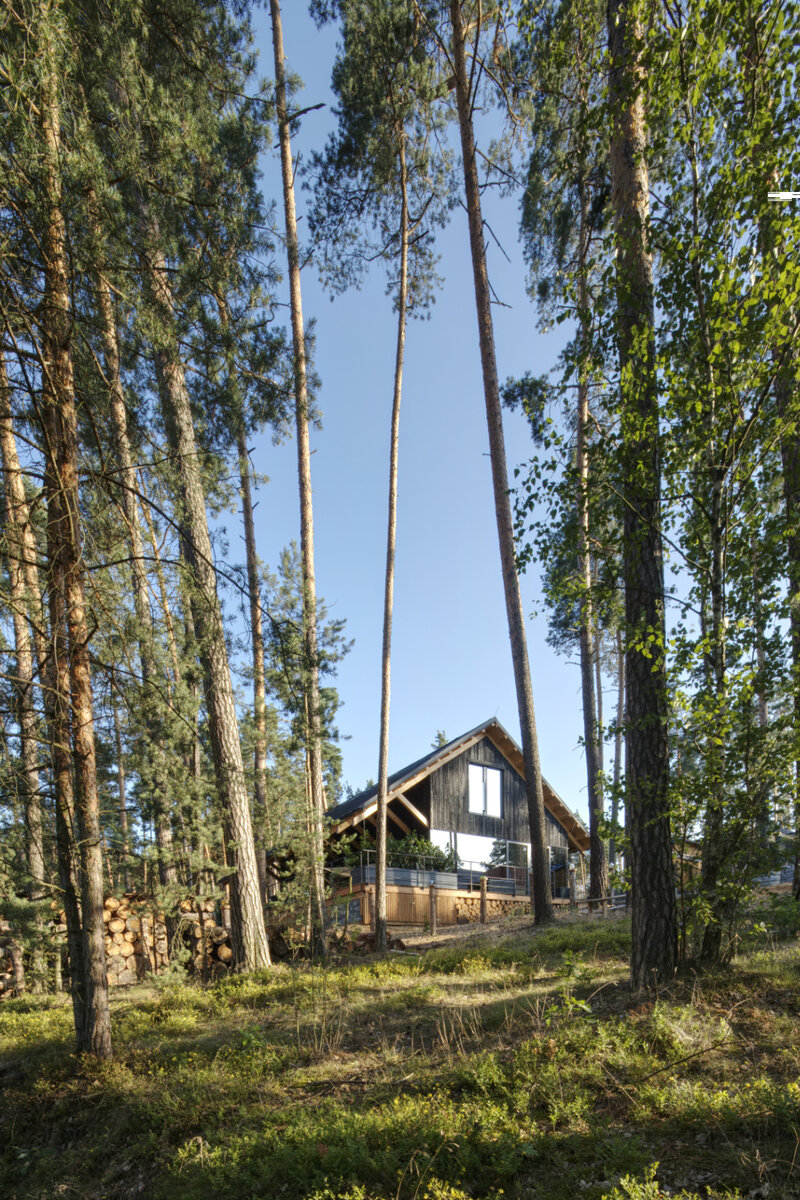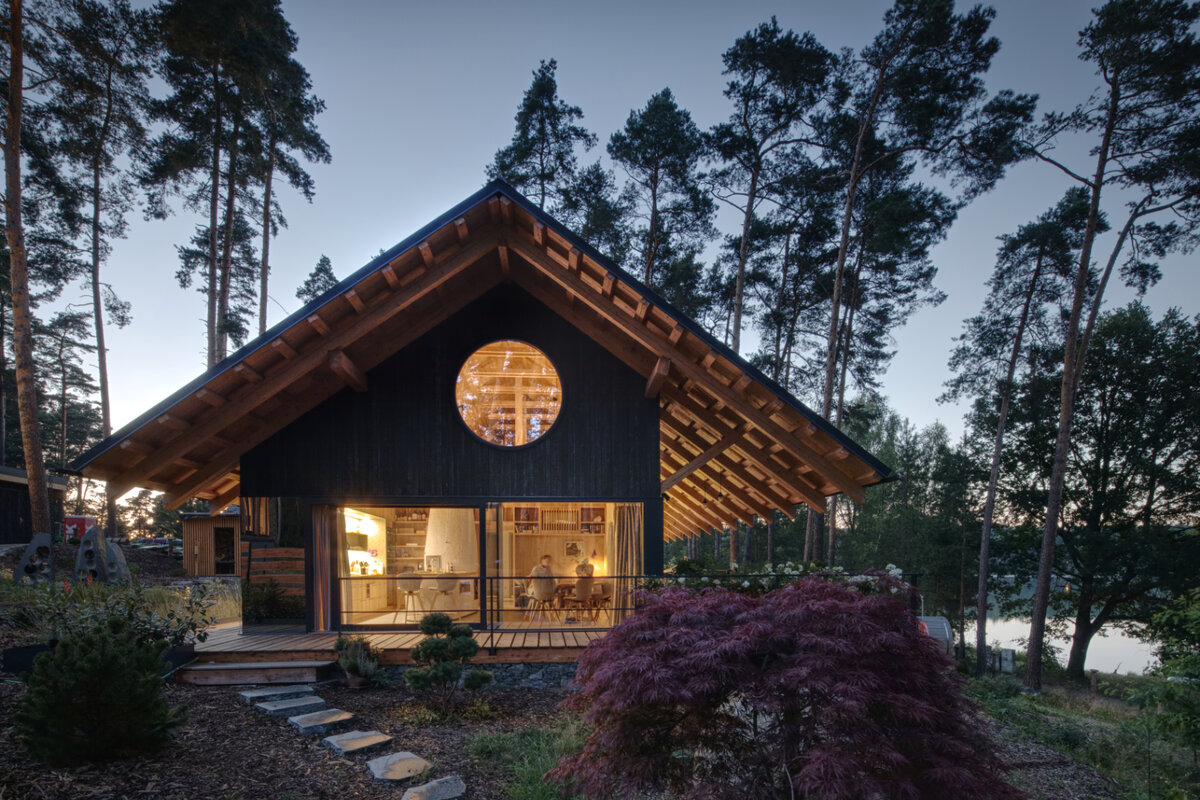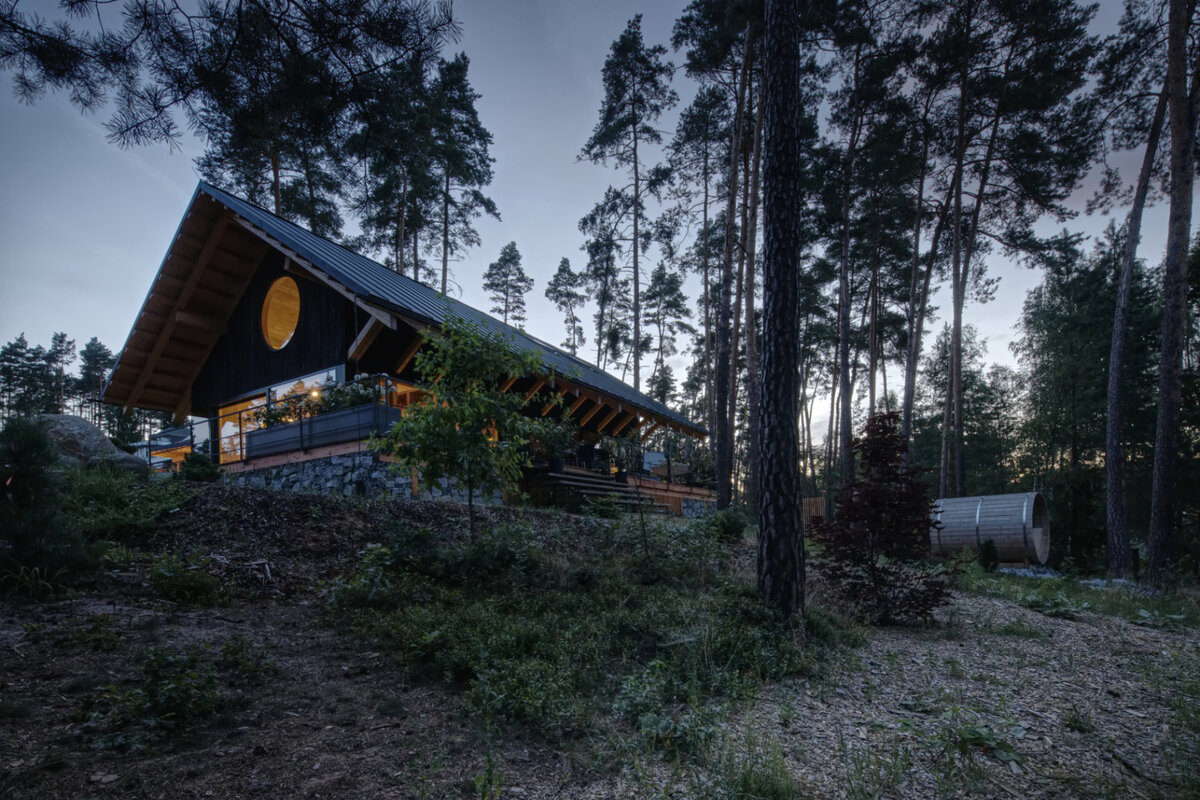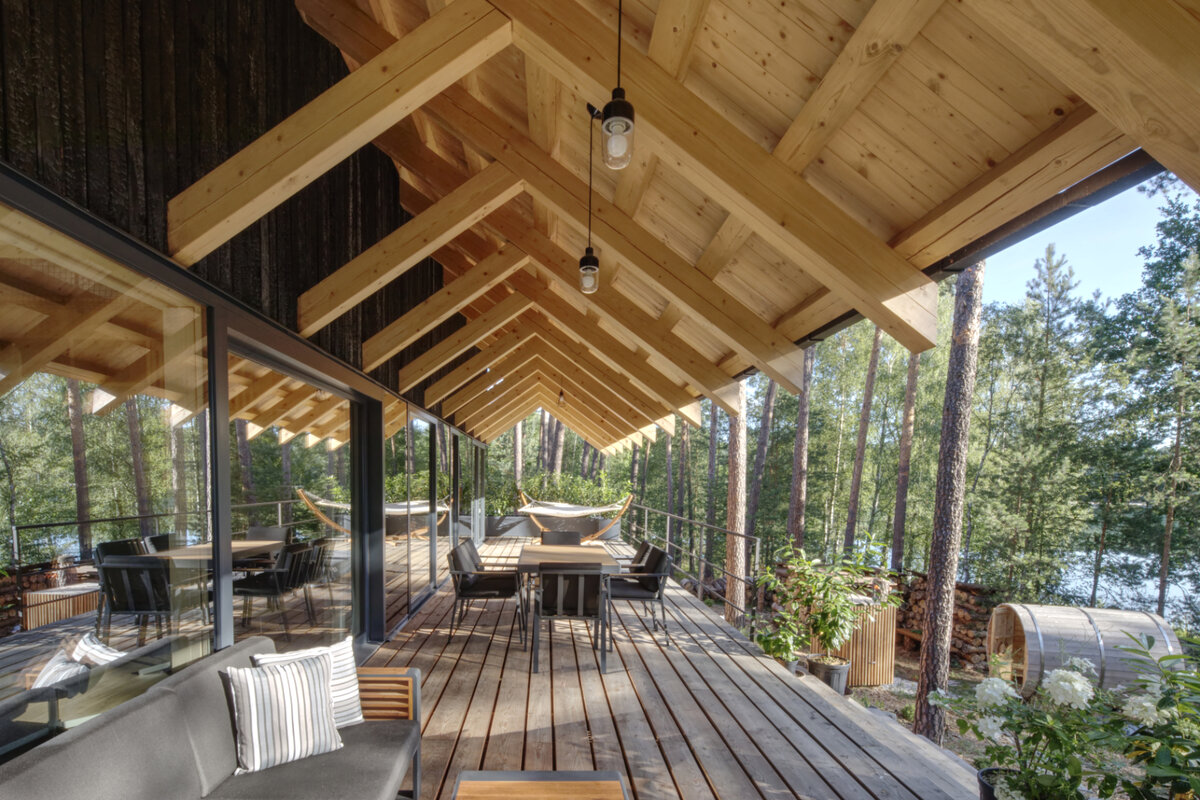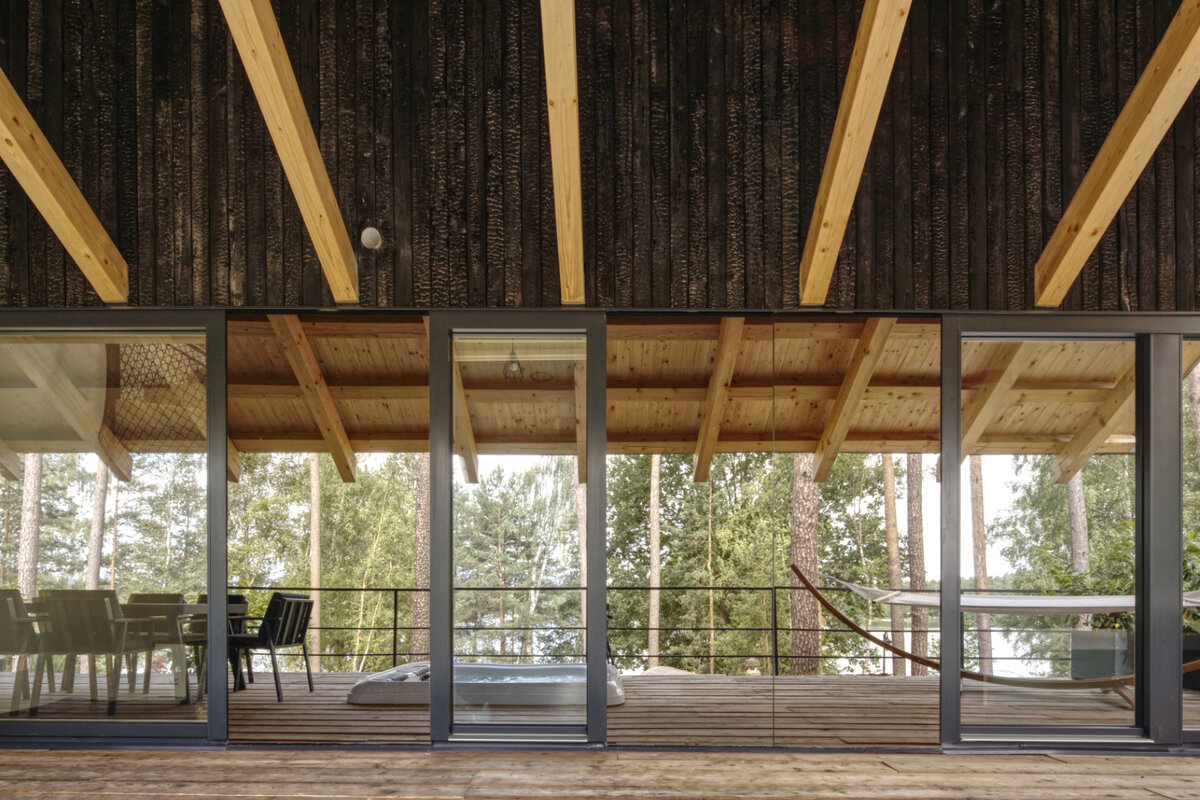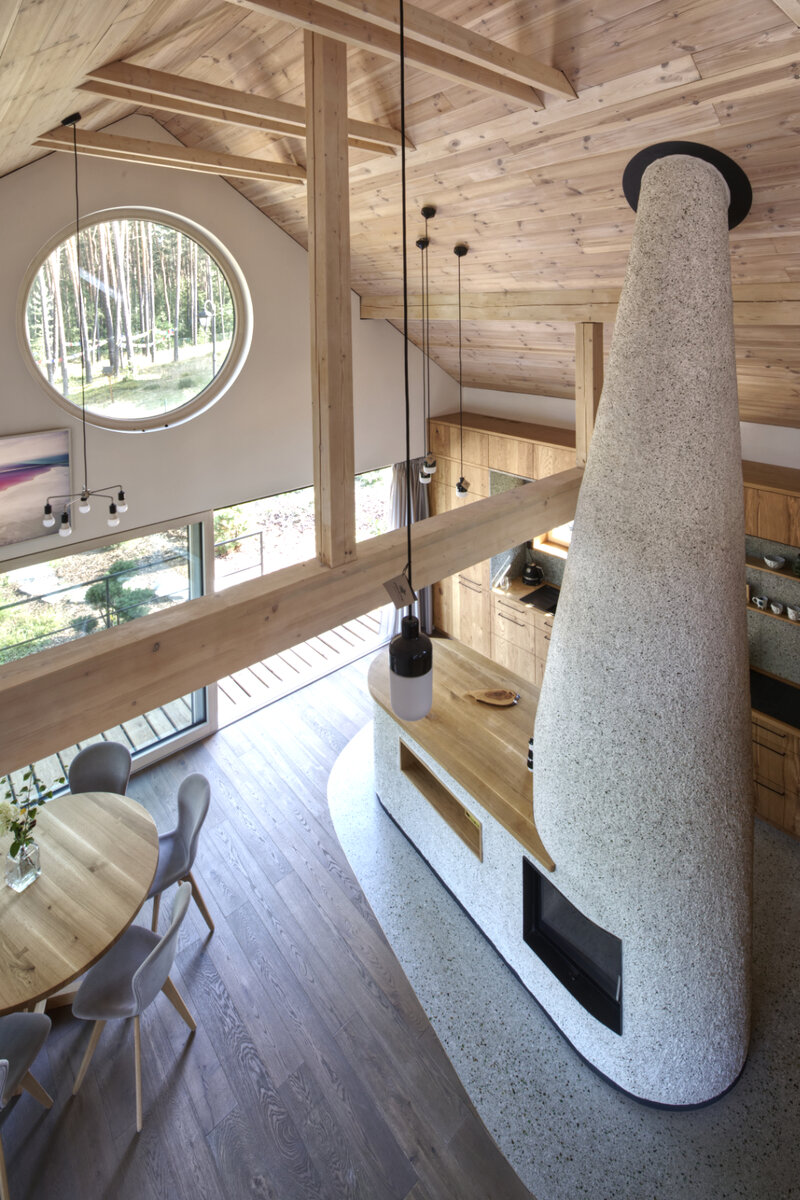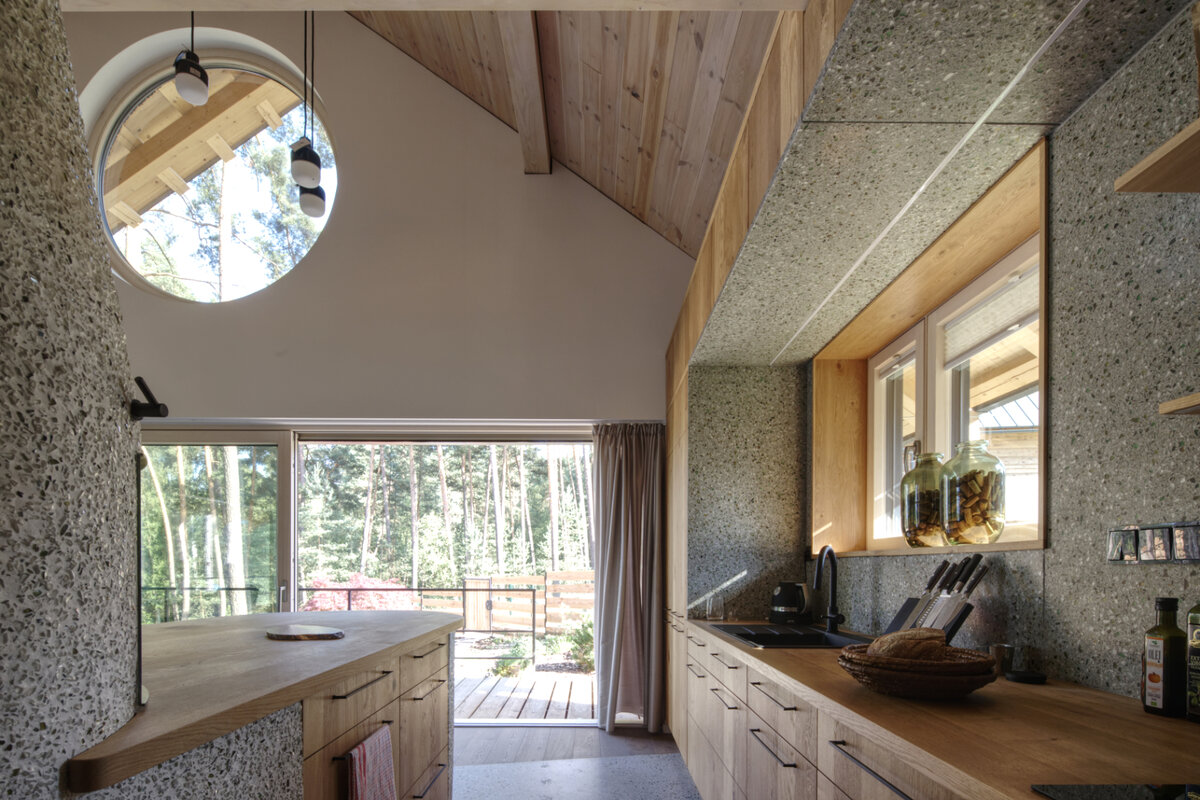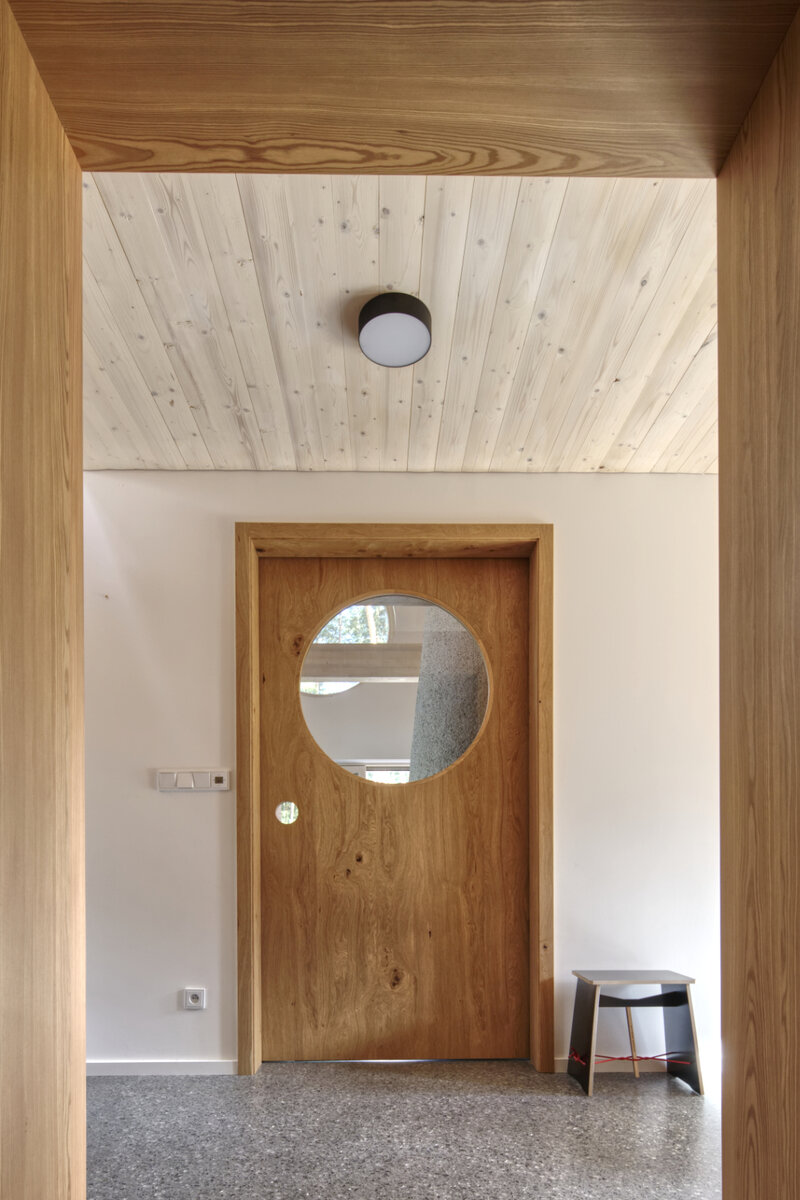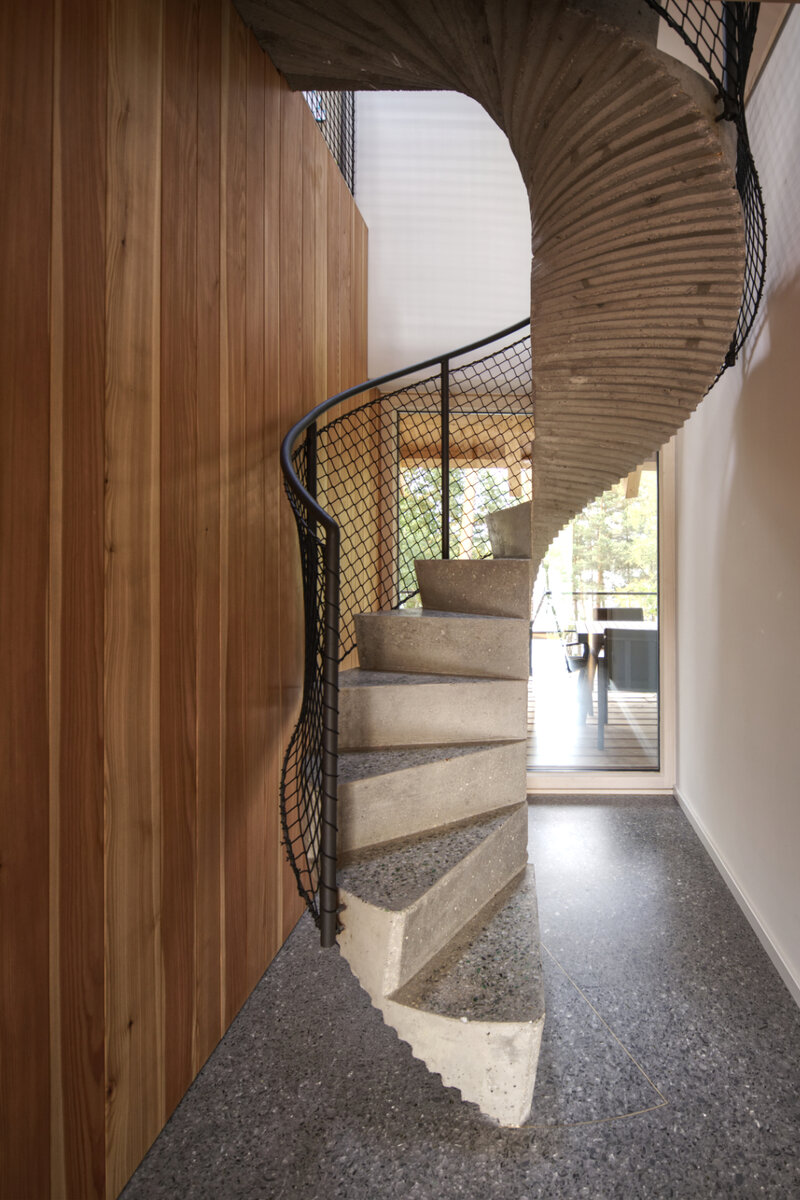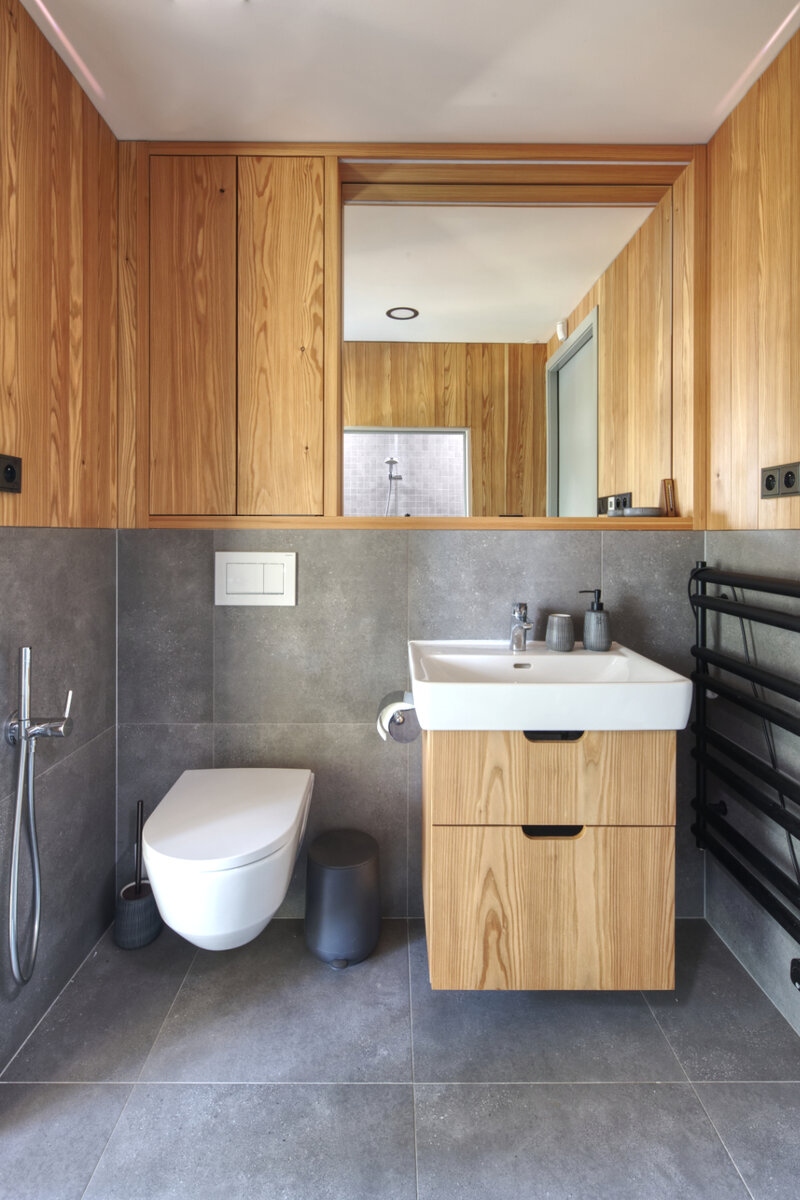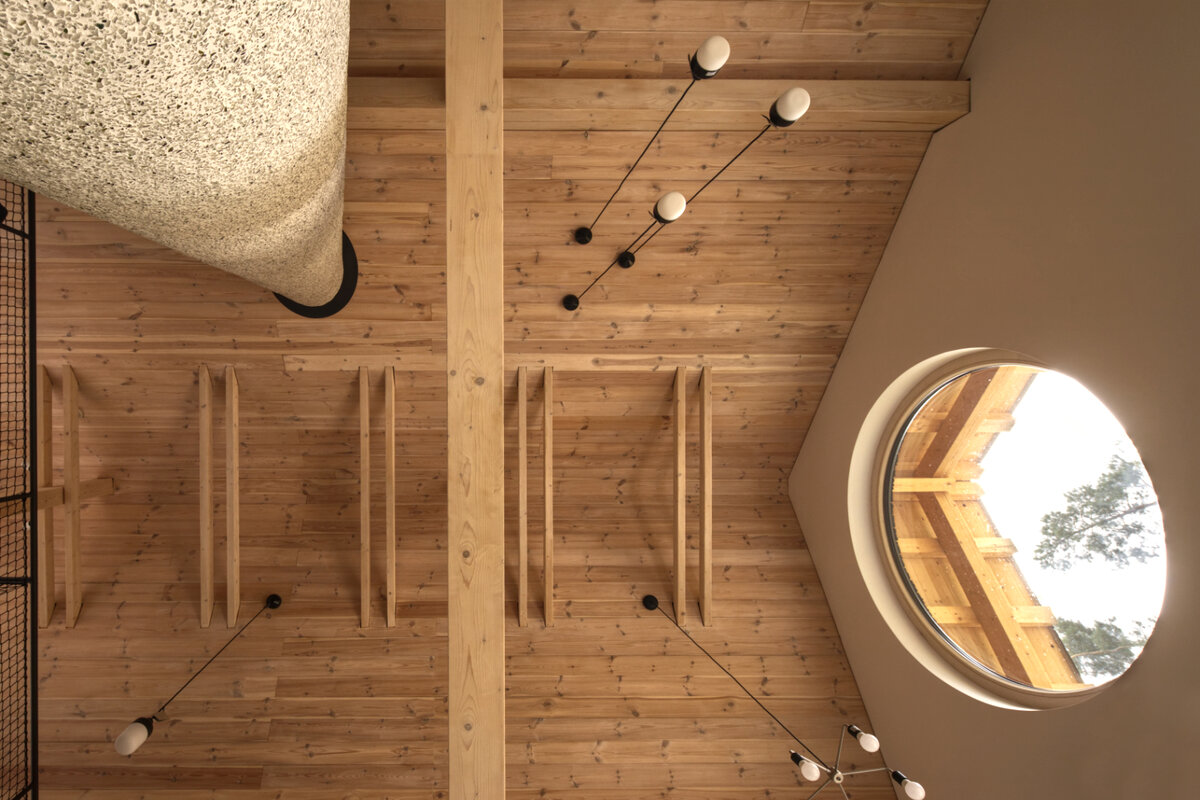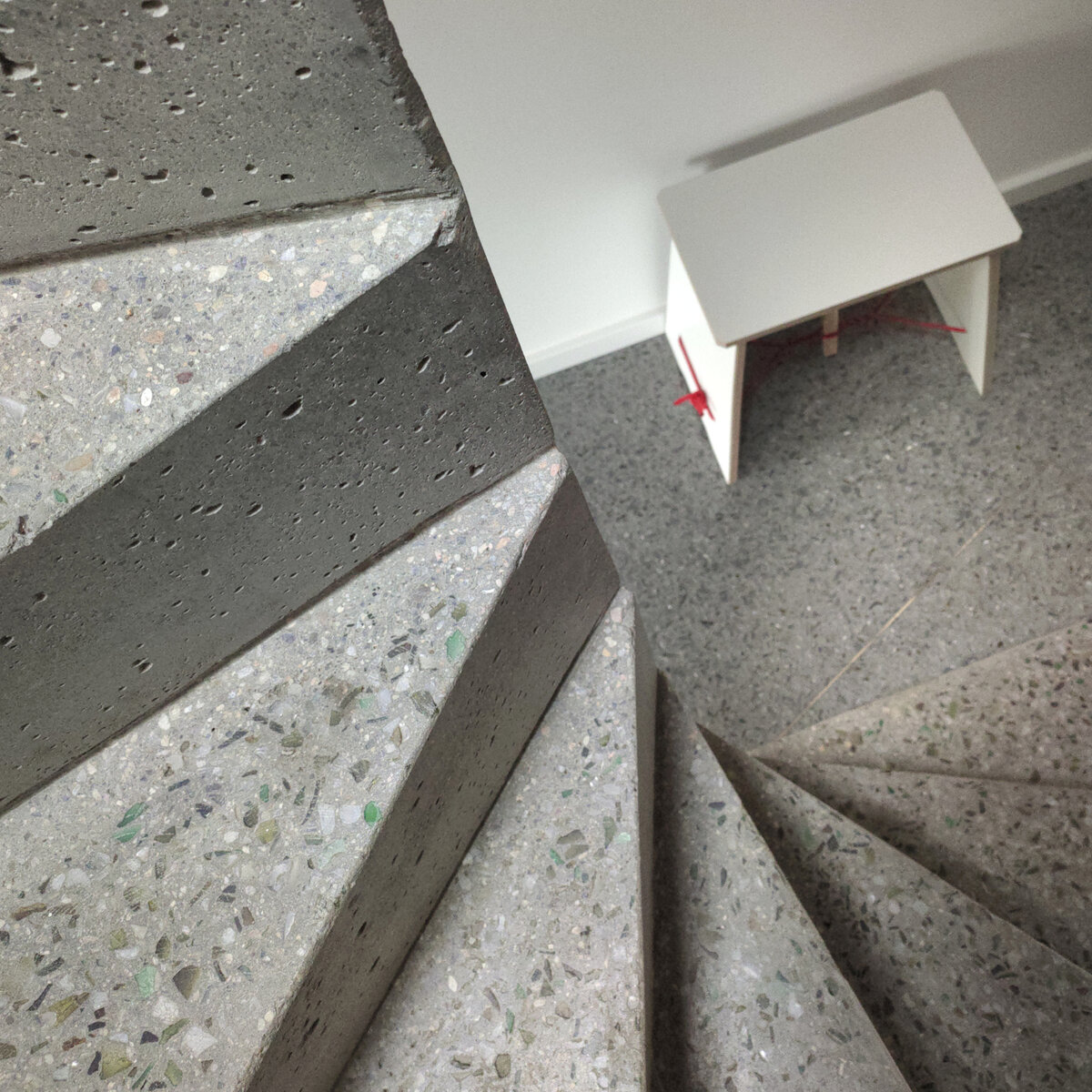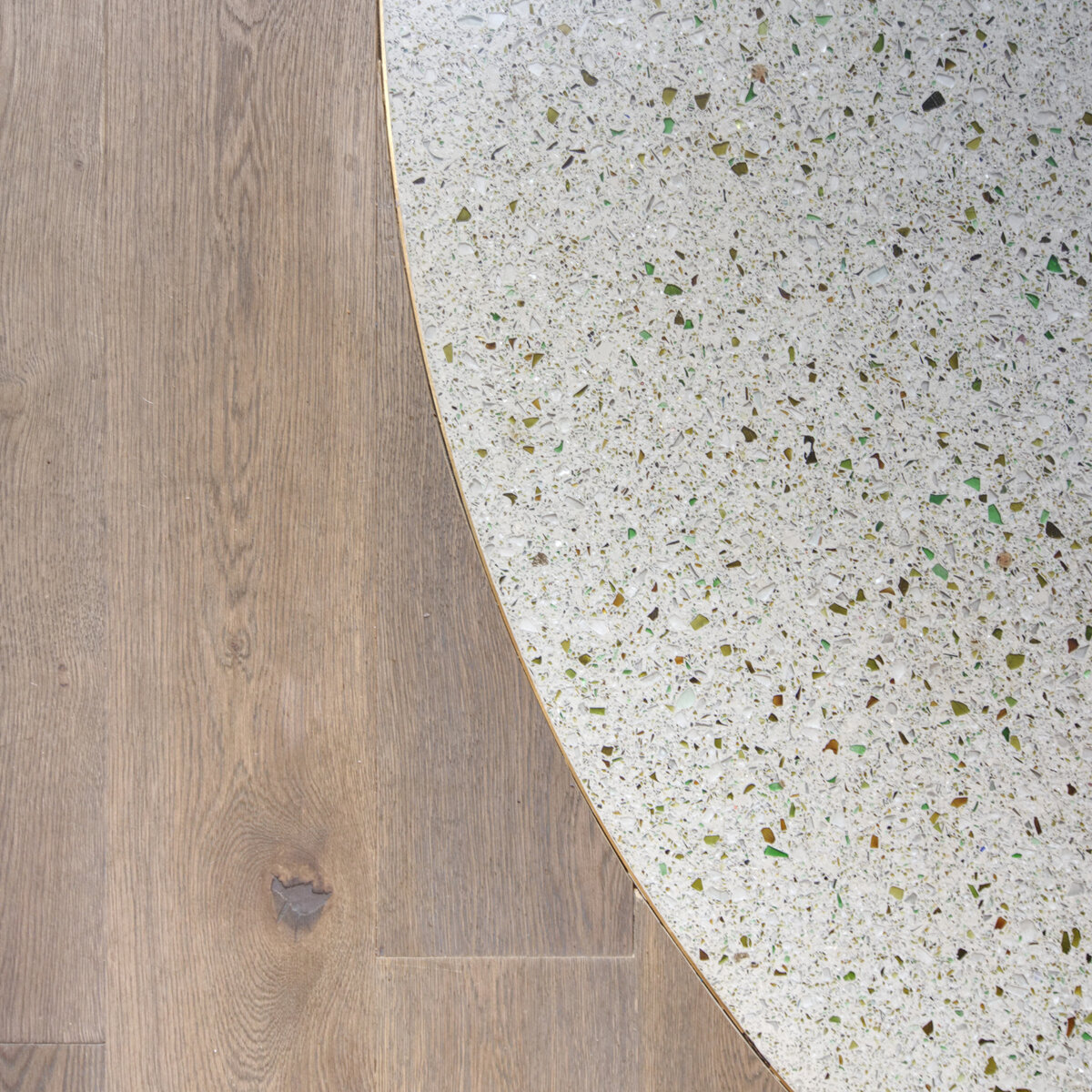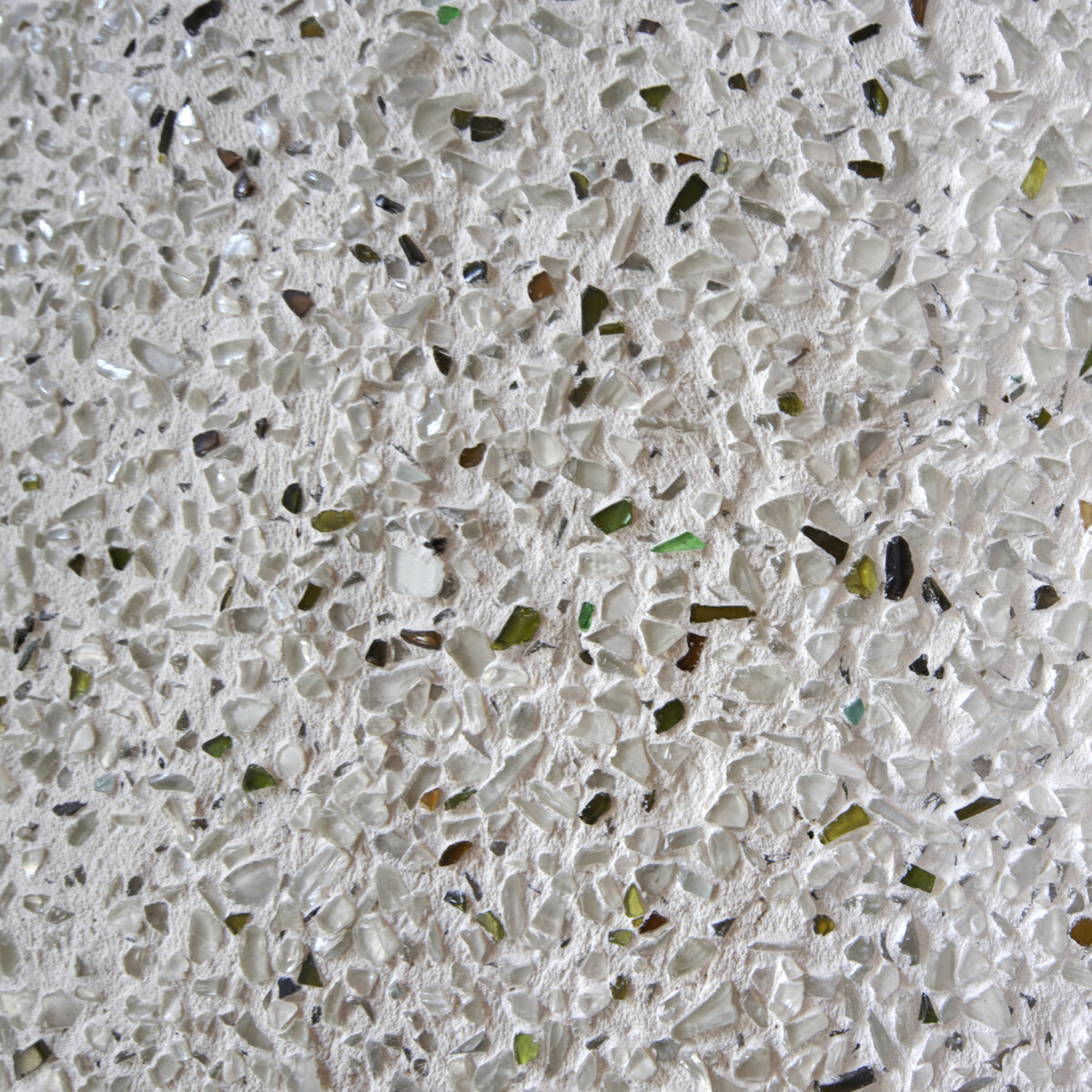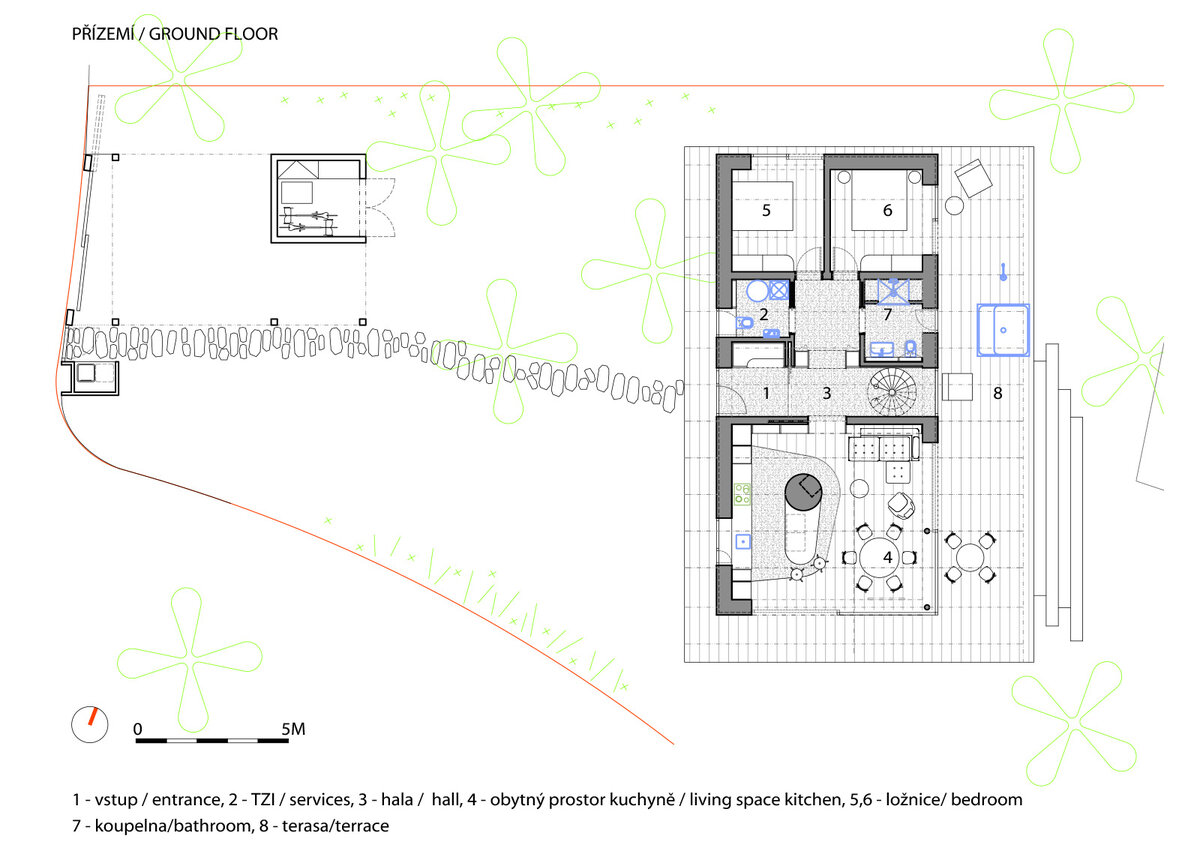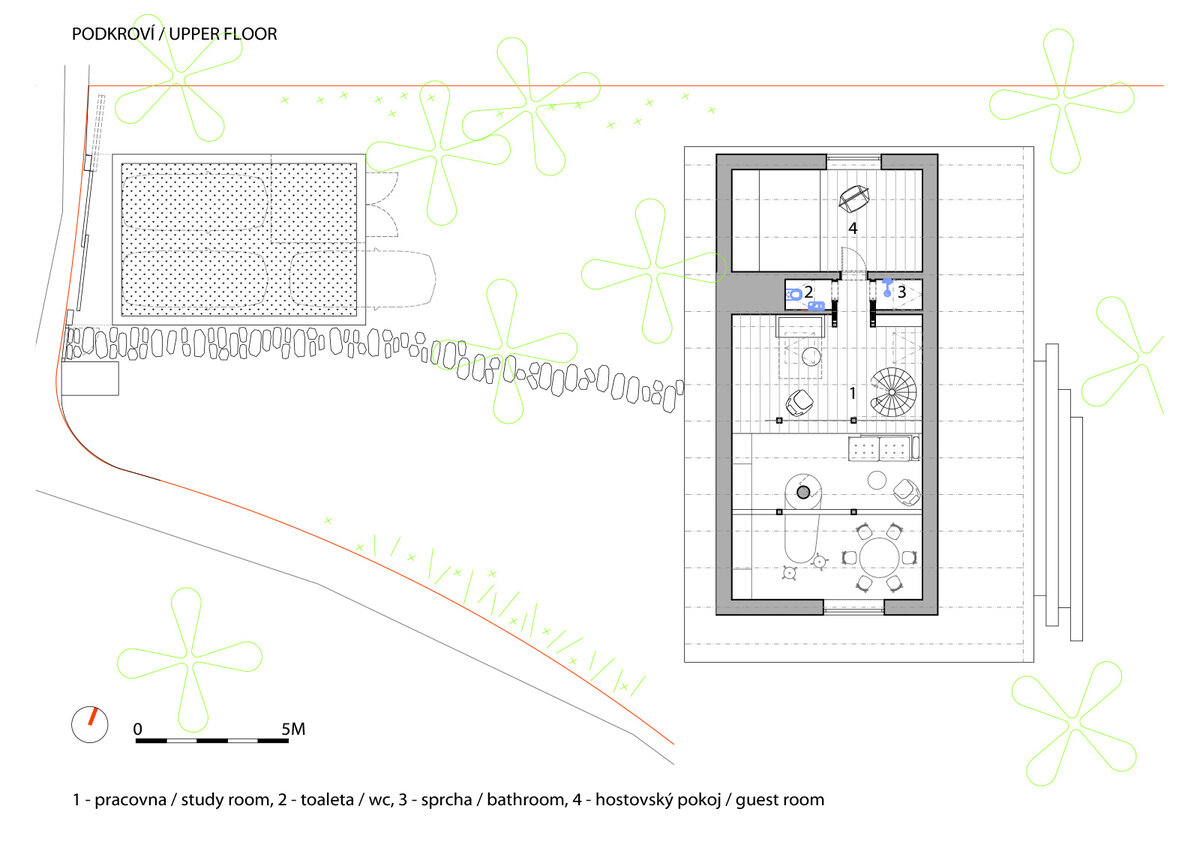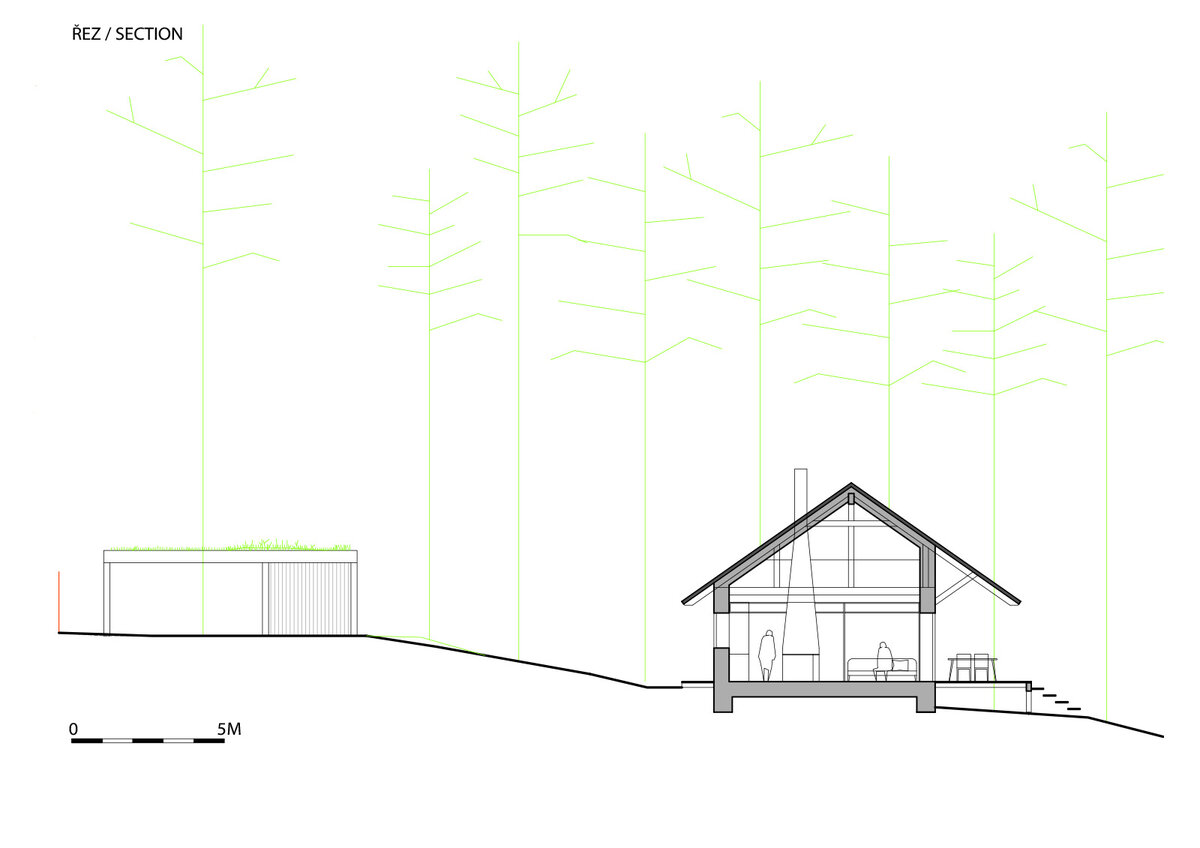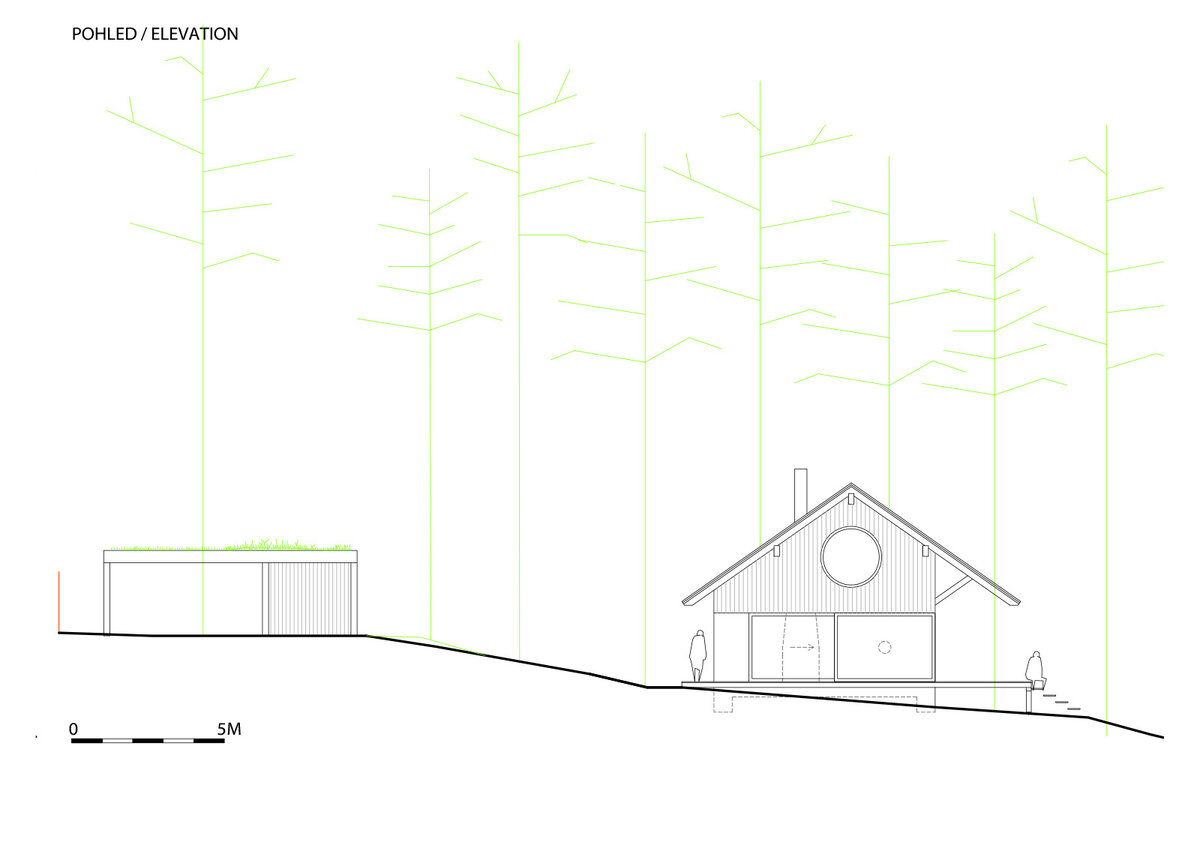 Author
MgA. Lenka Křemenová & MgA. David Maštálka / a1architects ; Pavla Feistnerová / 1:1 architekti
Studio
Location
Hamr na Jezeře
Investor
soukromá osoba
Supplier
dodavatelský způsob – obálka + sauna Devoto Prefabhomes s.r.o.
truhláři - Tanpa s.r.o.
kamna - kamnářství Jíra s.r.o.
schodiště - DNA design s.r.o.
skloterazzo - Caleo terazzo Radim Skácel
sklo / zrcdla vnějsí - AGC processing Teplice a.s.
sklo drť - ENVY recycling s.r.o.
okna rámy - truhlářství Vašíček s.r.o.
Date of project approval
January 2022
Fotograf
The Spiegelbaude ("Mirror Hut") project started in the beginning of the year 2020 with owners great plan to celebrate Christmass 2021 in the new house, and that really did happen. We invited our colleagues from studio 1:1 for cooperation.
The leitmotif of all our discussions was the clients passion and deep interest in glass and all its forms. Thefore the reflection of glass and also the nearby lake became the main exterior feature of the house. The glass also plays several roles in the interior. Shards of recycled glass were used for terrazzo floors or kitchen walls. Pieces of colourful glass were laid also in the plaster of the great central stove or in the concrete spiral staircase instead of the traditional gravel.

The house itself is modest in its size and scale, however it has a grand roof which covers big terrase overlooking nearby lake. Thus it is naturally connected with the living room through big corner sliding windows. The central piece of the house and literally its heart, is the accumulative stove/fireplace built by Tomáš Jíra. Its tall chimney also simply divides the kitchen corner from the rest of the living room. There are also two bedrooms and bathroom in the ground floor. The attic is dedicated as a tiny homeoffice or playroom and also serves for family guests. The upper floor is connected by exposed concrete spiral staircase which is unique in its minimal dimensions designed in cooperation with DNA Design studio. All the built in furniture was made by Tanpa studio.
The low energy timber structure set on concrete baseplate.
Green building
Environmental certification
| | |
| --- | --- |
| Type and level of certificate | - |
Water management
| | |
| --- | --- |
| Is rainwater used for irrigation? | |
| Is rainwater used for other purposes, e.g. toilet flushing ? | |
| Does the building have a green roof / facade ? | |
| Is reclaimed waste water used, e.g. from showers and sinks ? | |
The quality of the indoor environment
| | |
| --- | --- |
| Is clean air supply automated ? | |
| Is comfortable temperature during summer and winter automated? | |
| Is natural lighting guaranteed in all living areas? | |
| Is artificial lighting automated? | |
| Is acoustic comfort, specifically reverberation time, guaranteed? | |
| Does the layout solution include zoning and ergonomics elements? | |
Principles of circular economics
| | |
| --- | --- |
| Does the project use recycled materials? | |
| Does the project use recyclable materials? | |
| Are materials with a documented Environmental Product Declaration (EPD) promoted in the project? | |
| Are other sustainability certifications used for materials and elements? | |
Energy efficiency
| | |
| --- | --- |
| Energy performance class of the building according to the Energy Performance Certificate of the building | B |
| Is efficient energy management (measurement and regular analysis of consumption data) considered? | |
| Are renewable sources of energy used, e.g. solar system, photovoltaics? | |
Interconnection with surroundings
| | |
| --- | --- |
| Does the project enable the easy use of public transport? | |
| Does the project support the use of alternative modes of transport, e.g cycling, walking etc. ? | |
| Is there access to recreational natural areas, e.g. parks, in the immediate vicinity of the building? | |