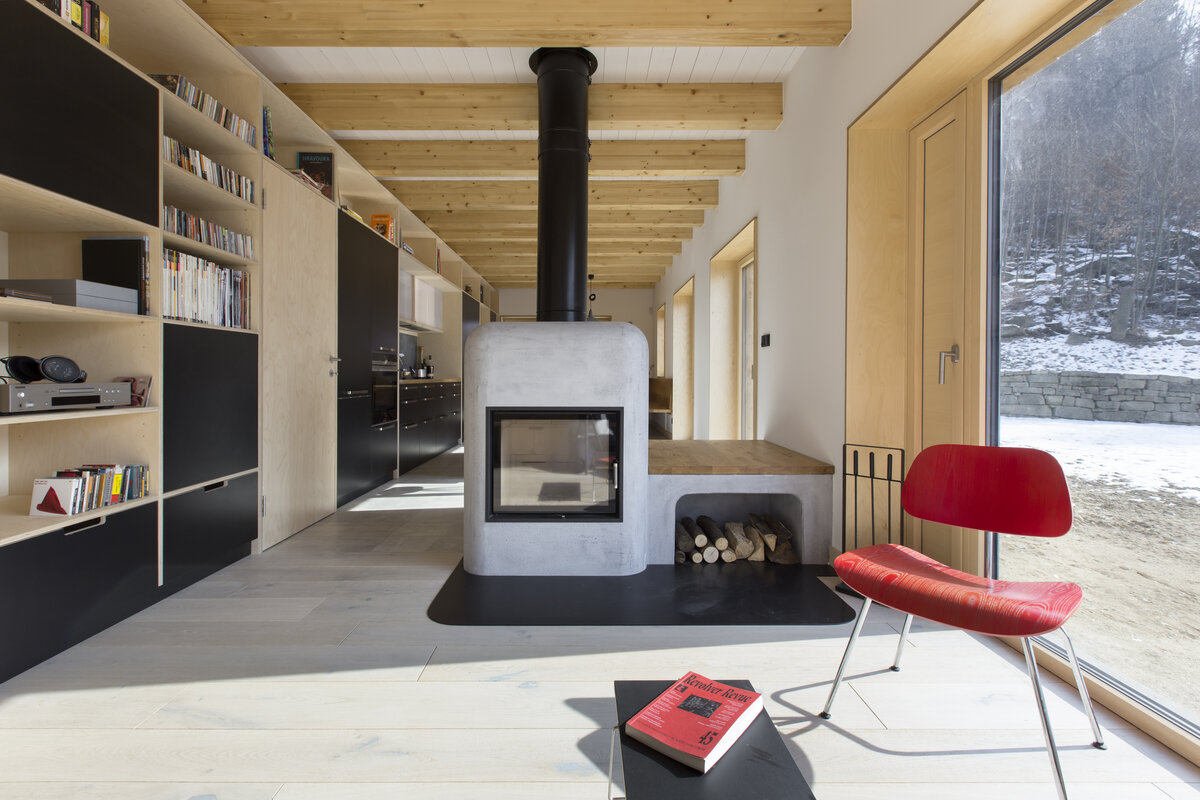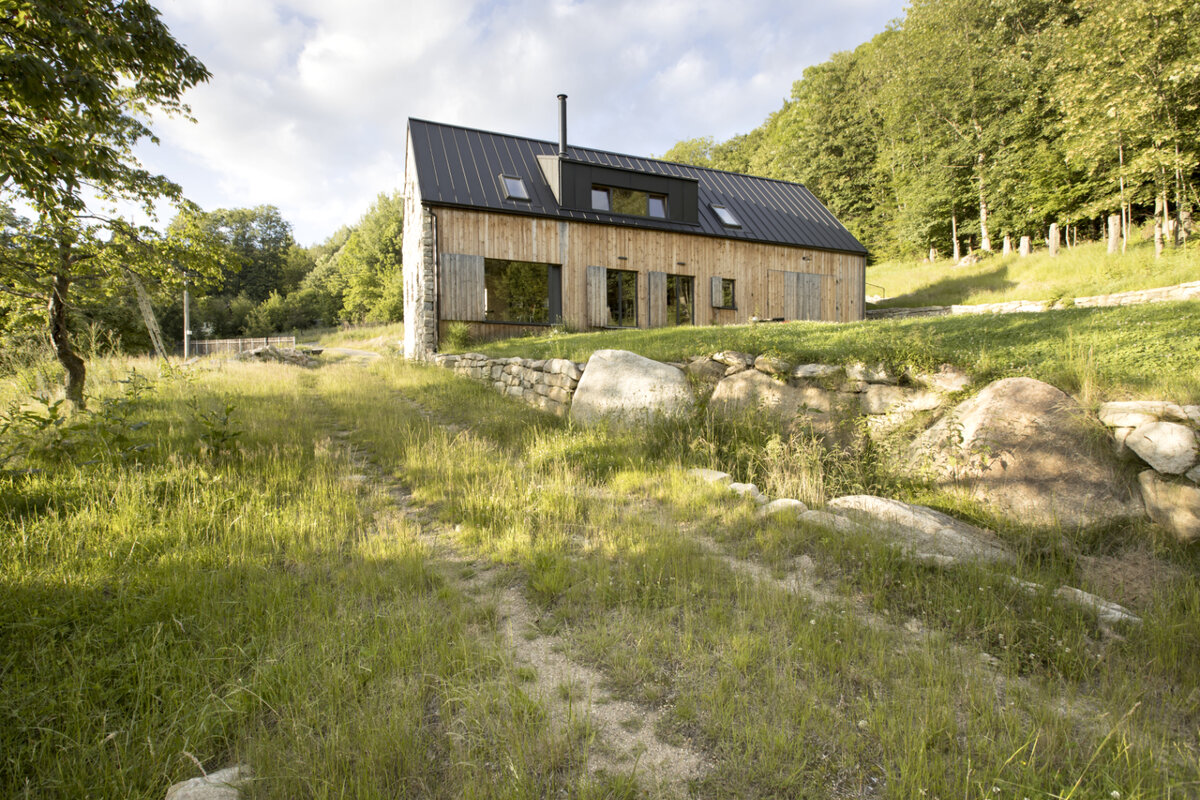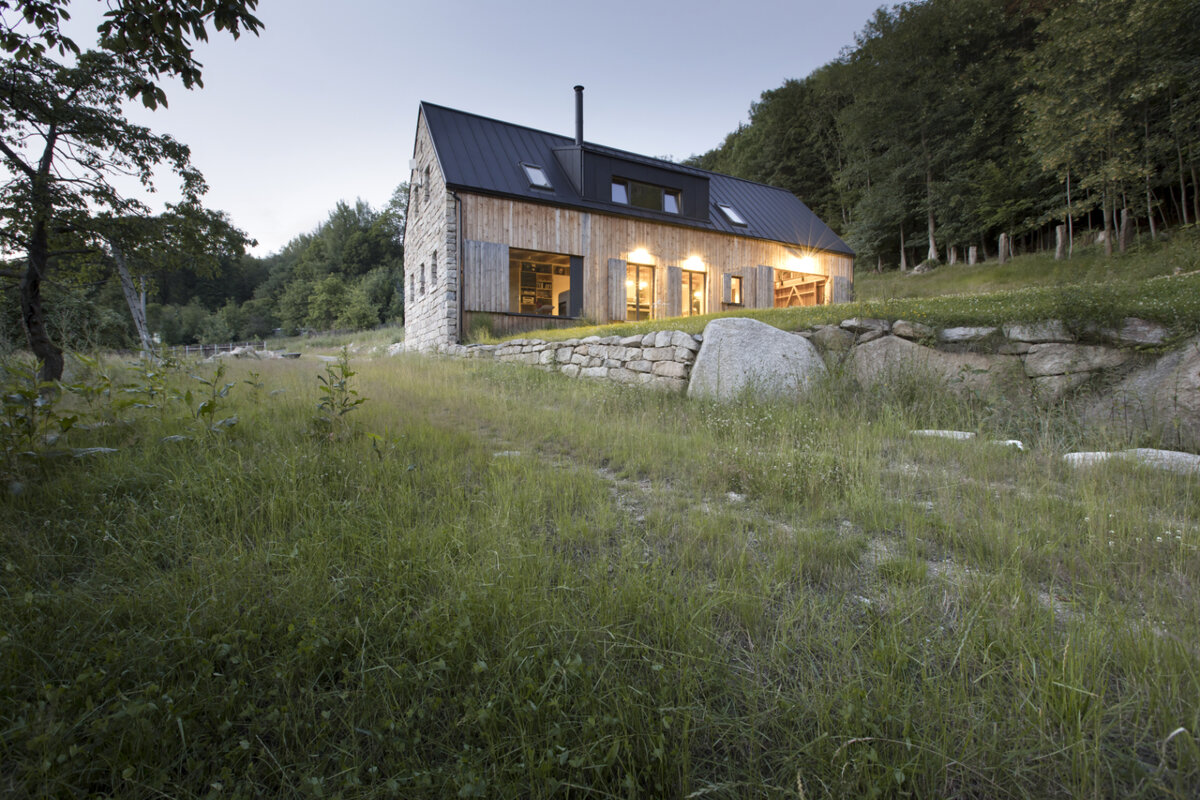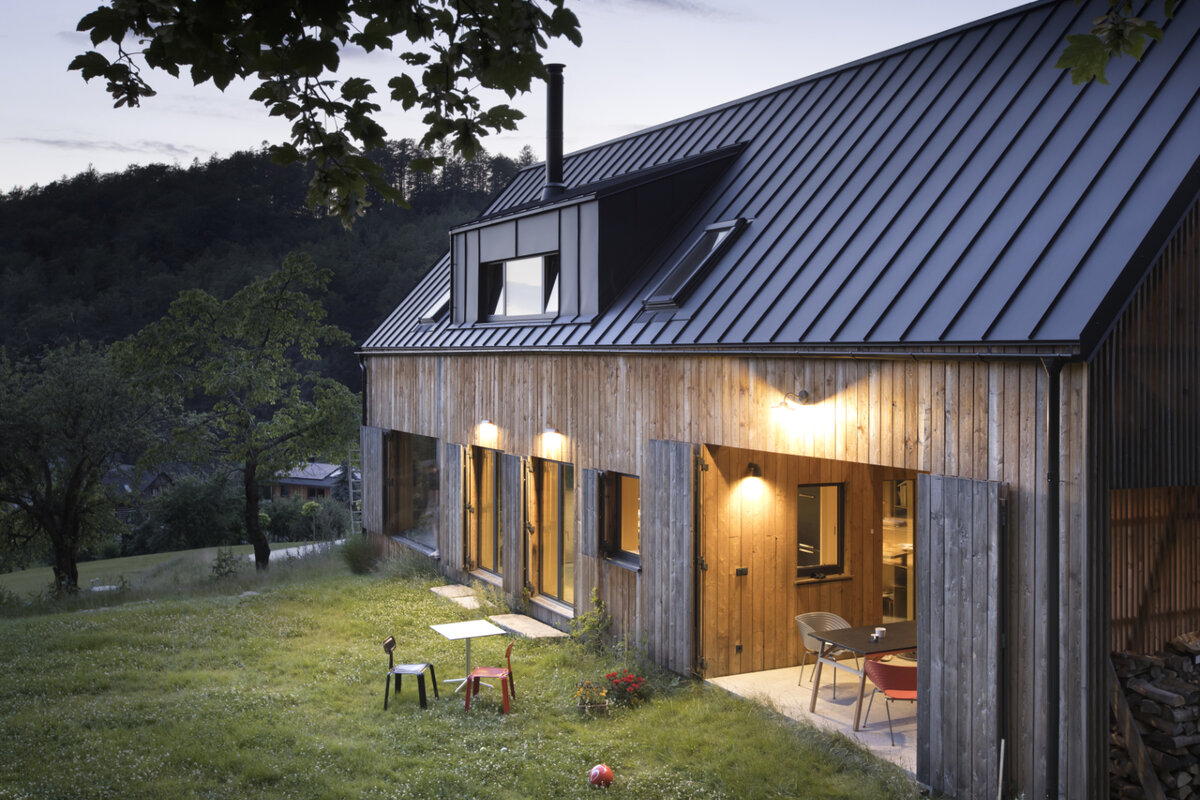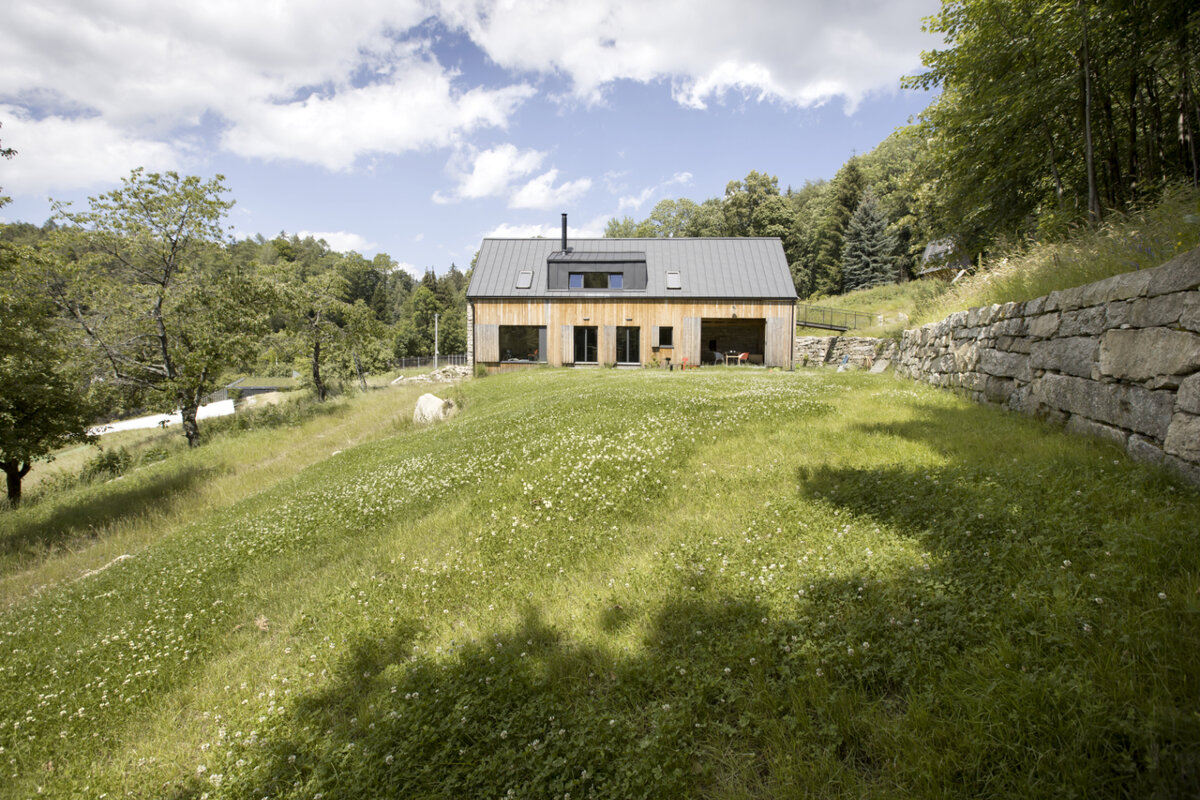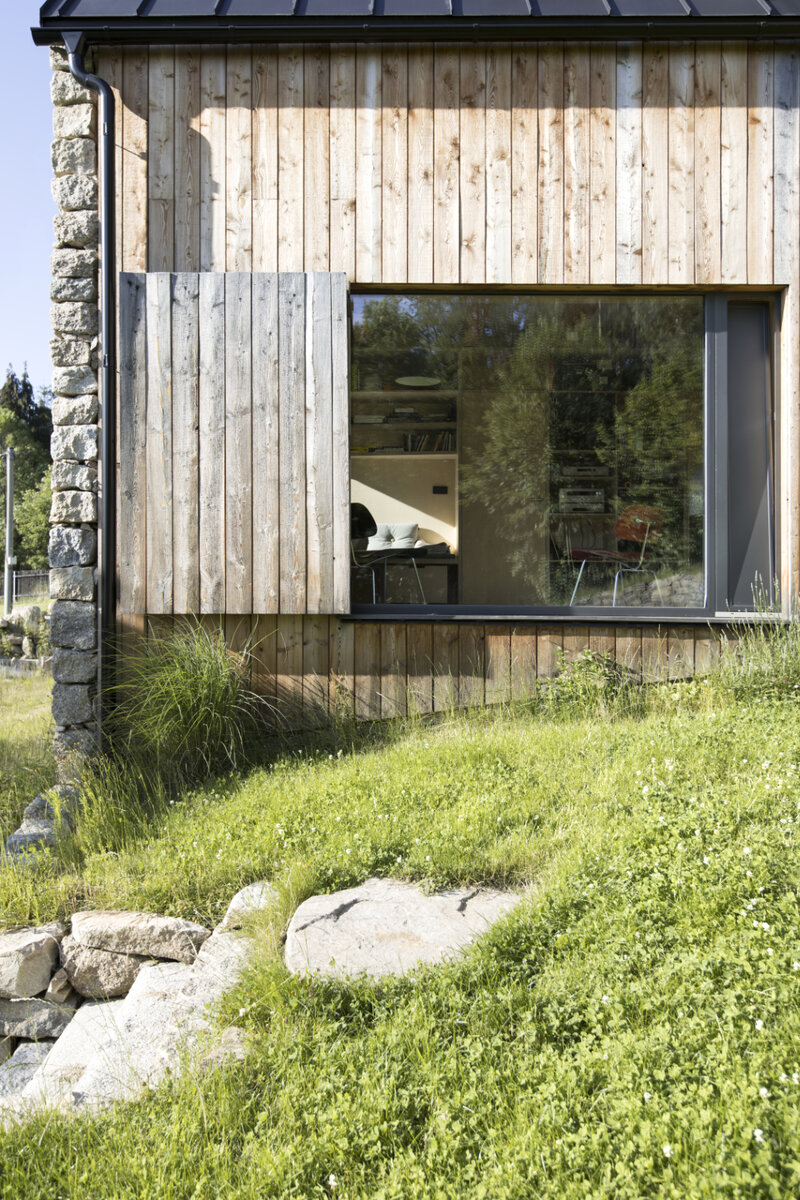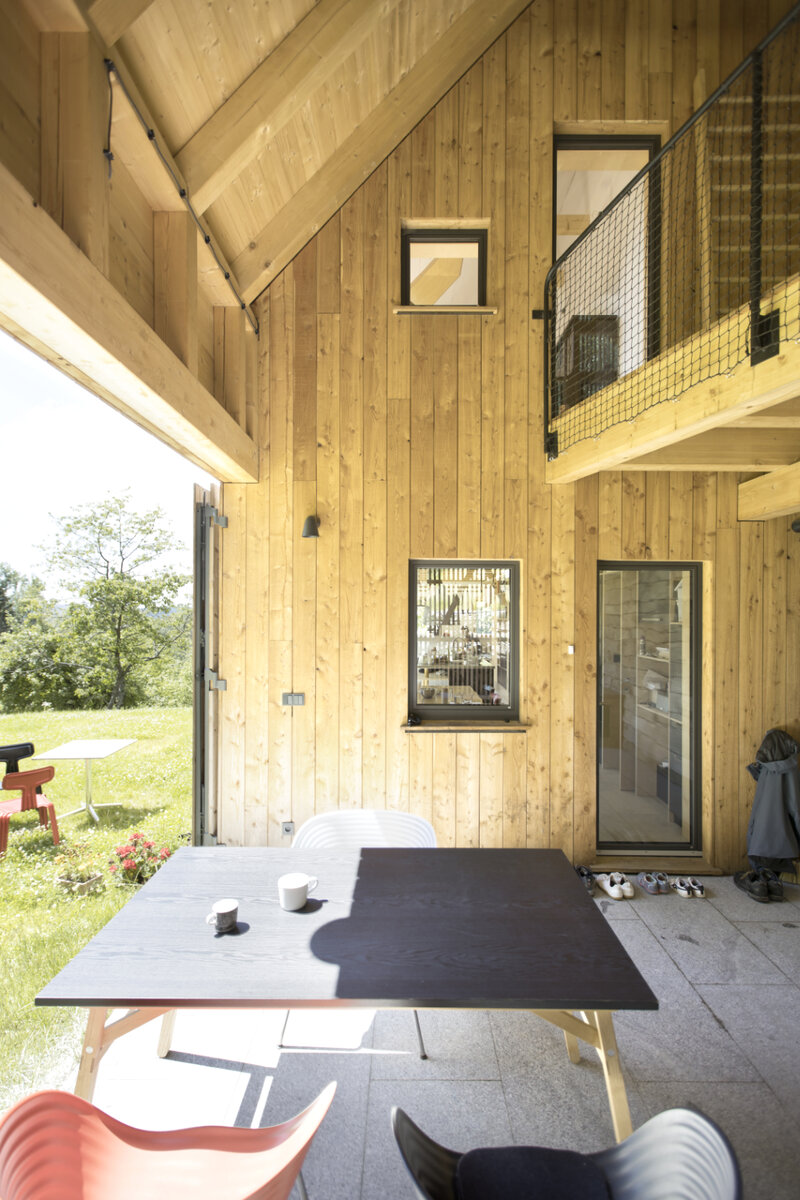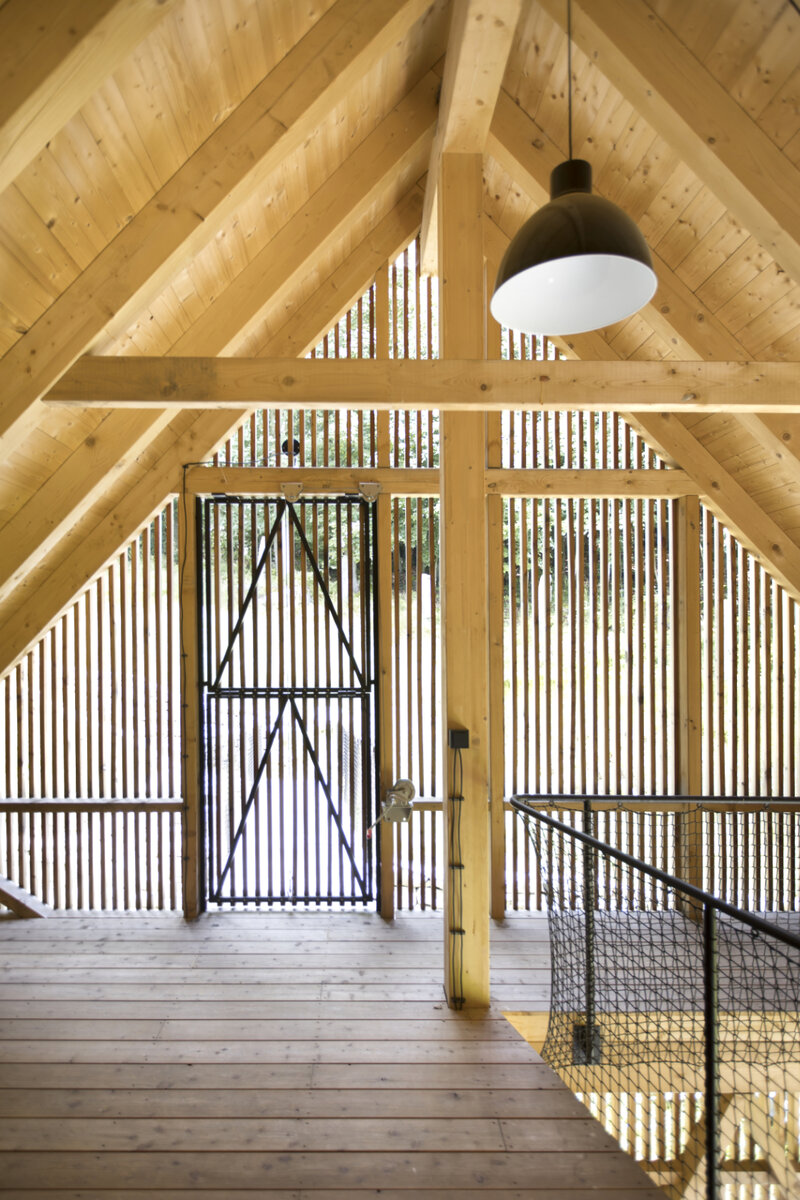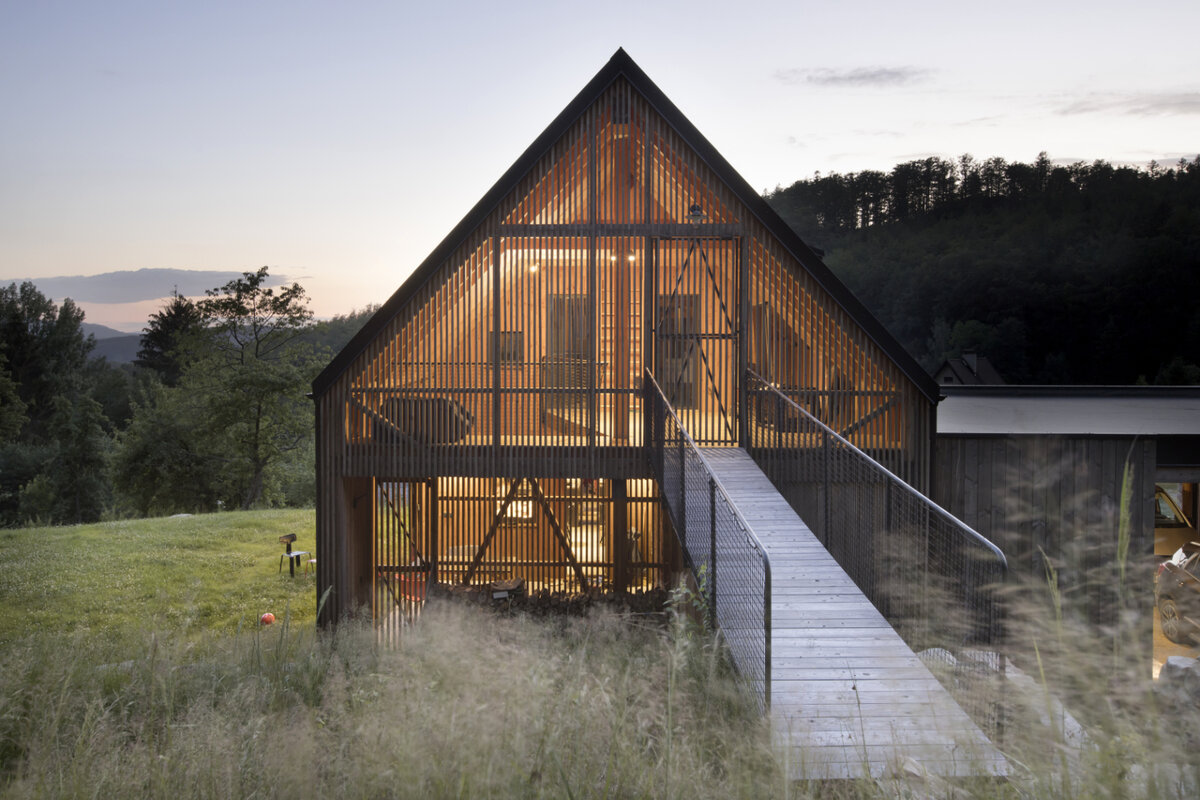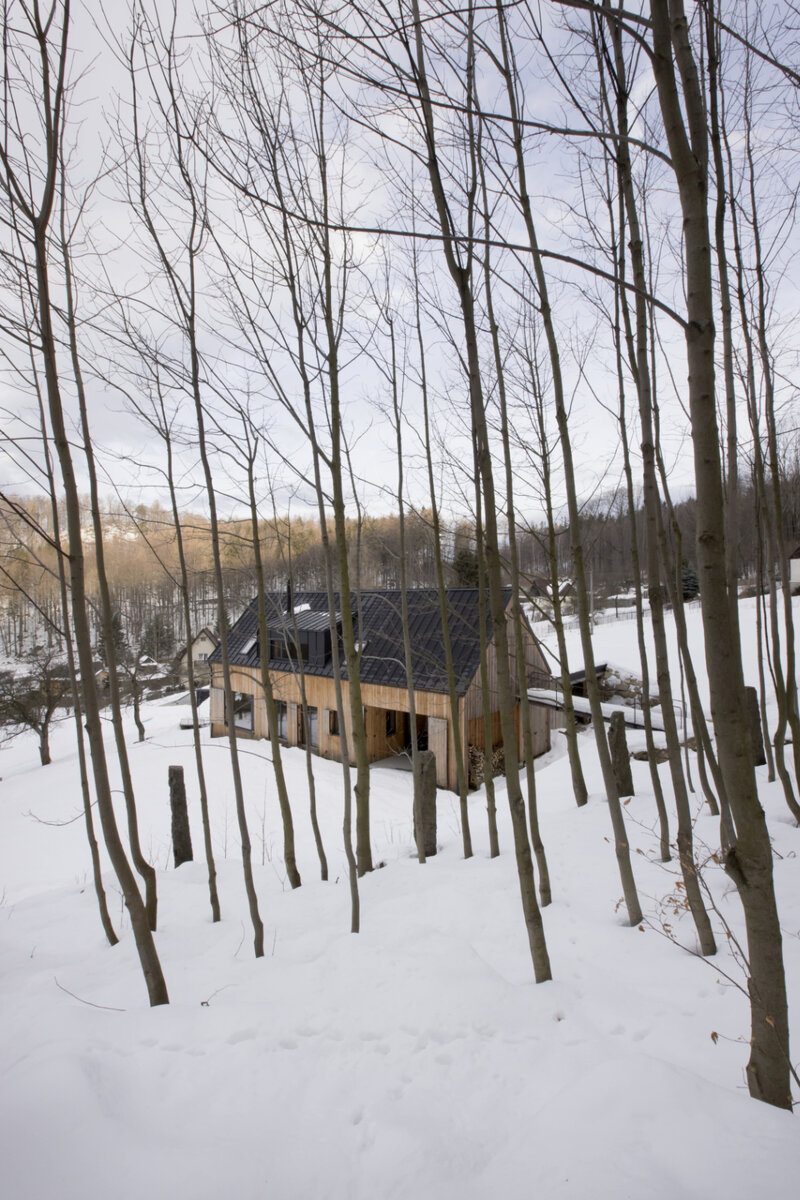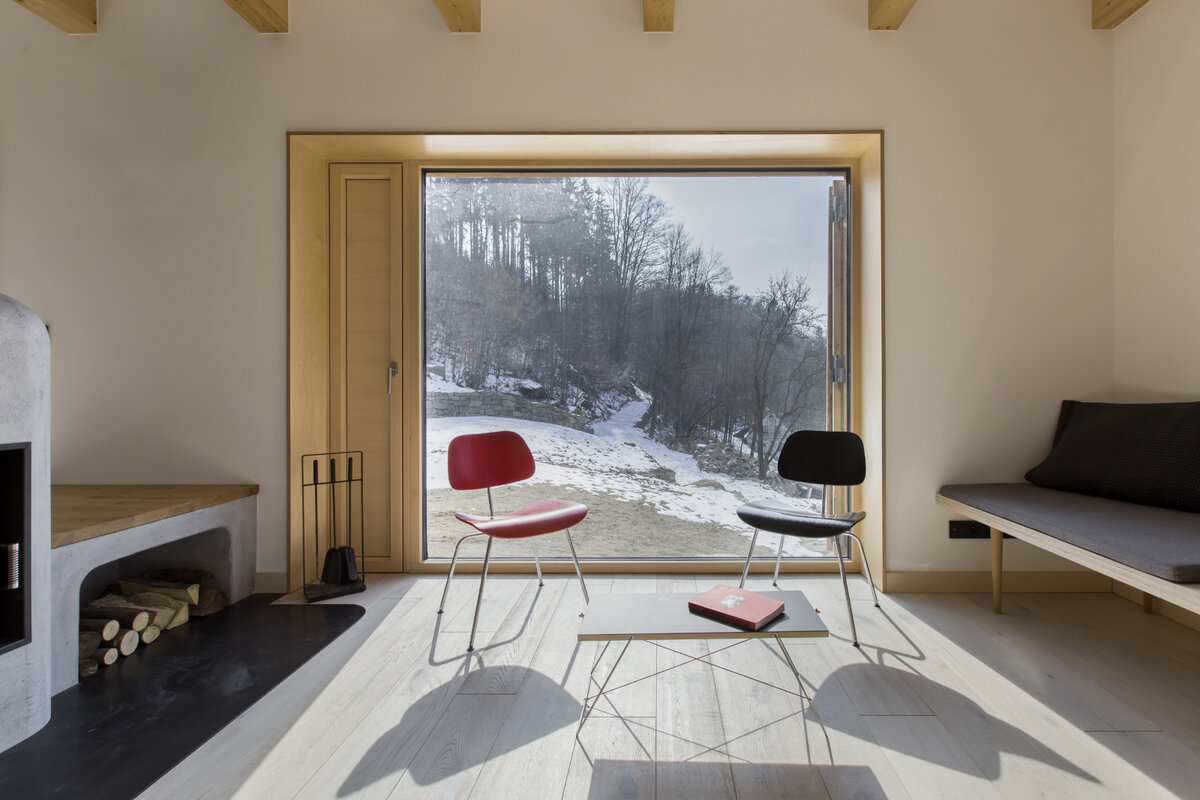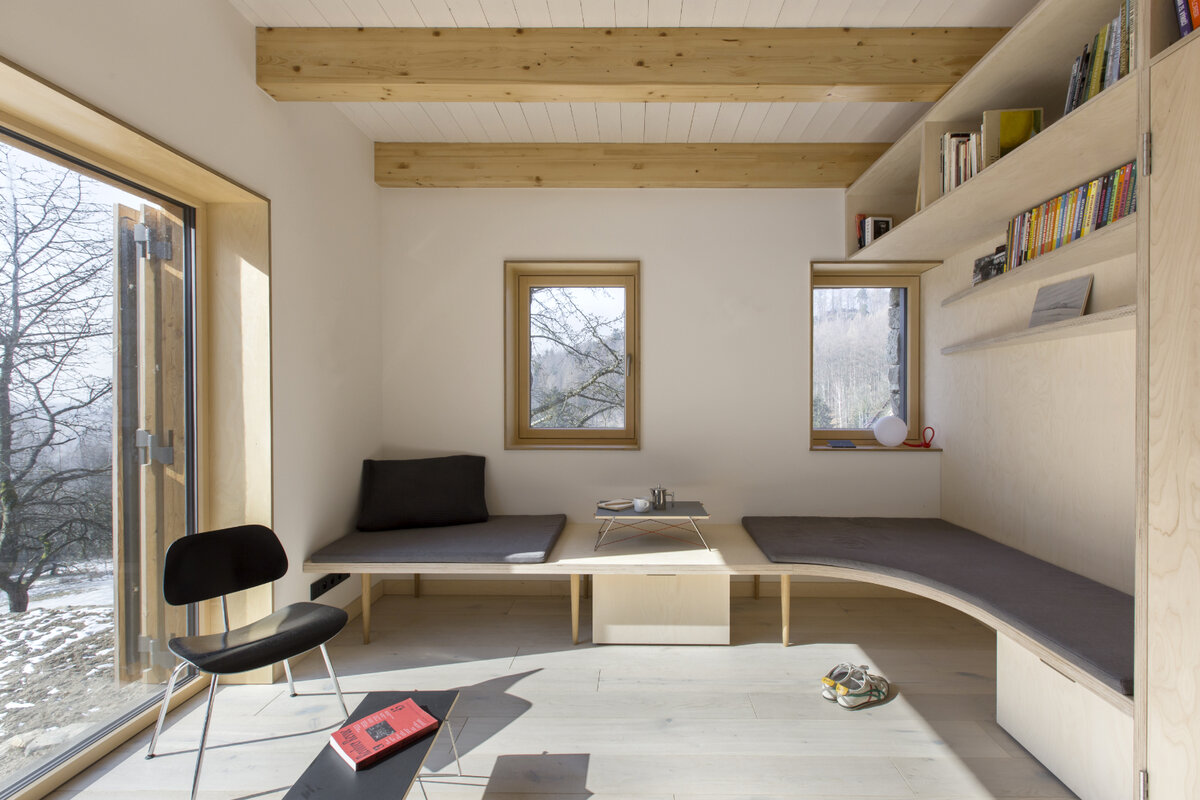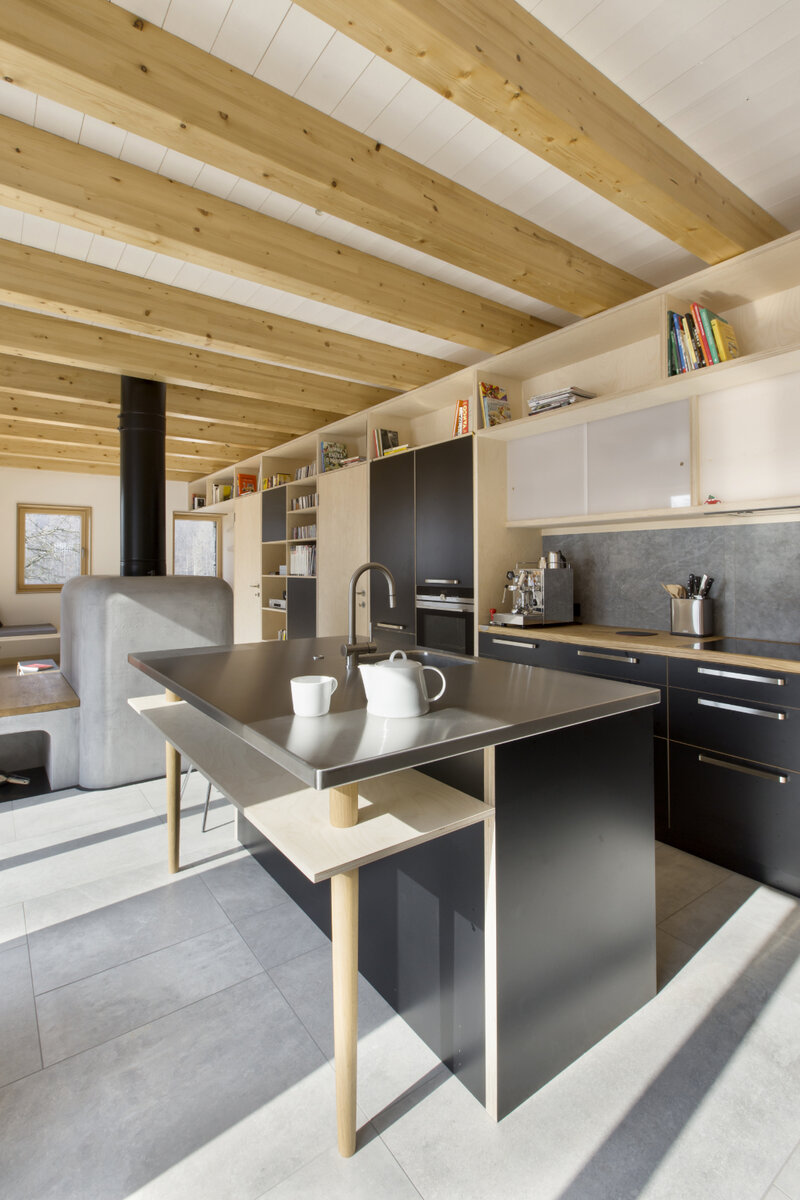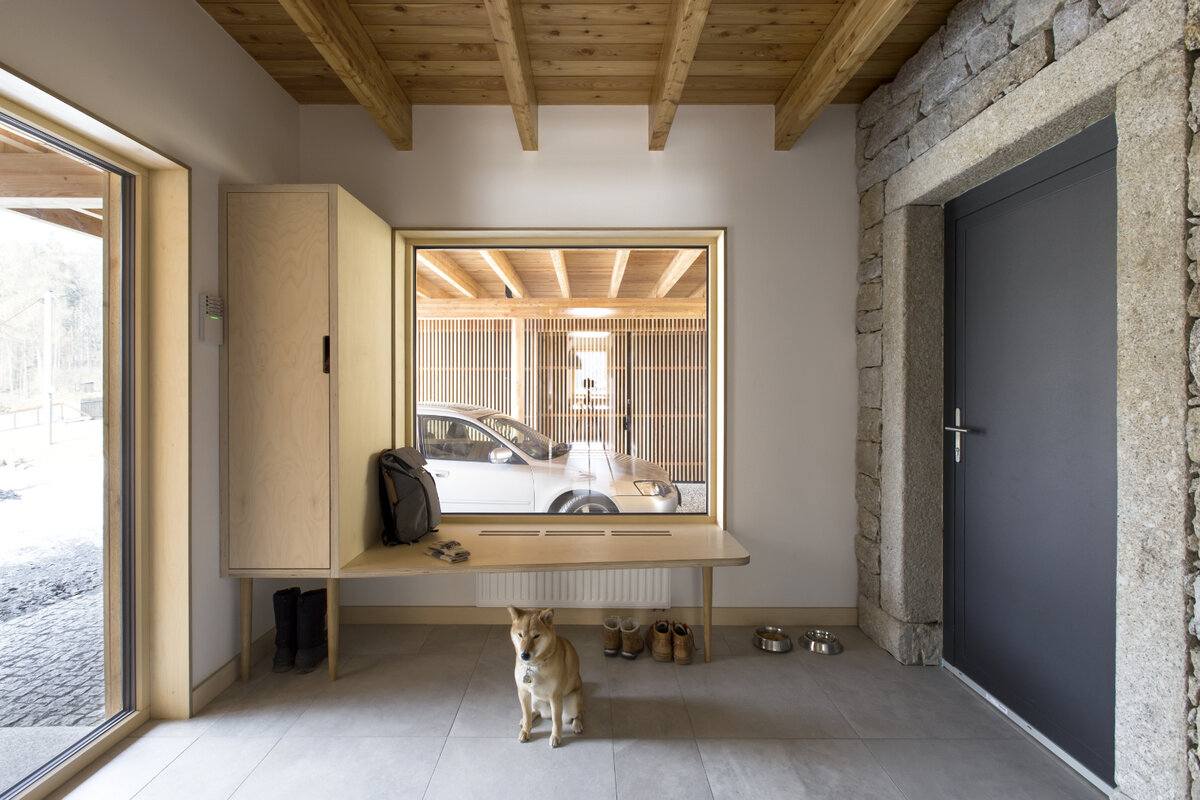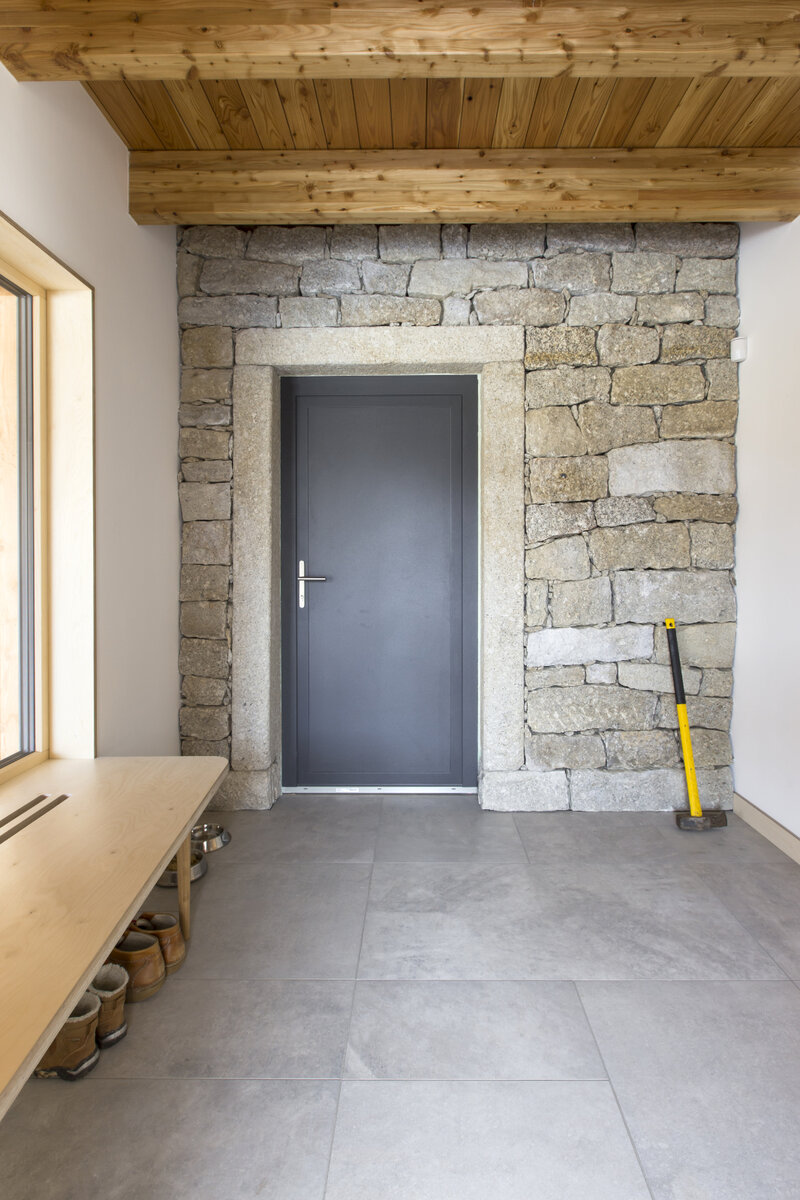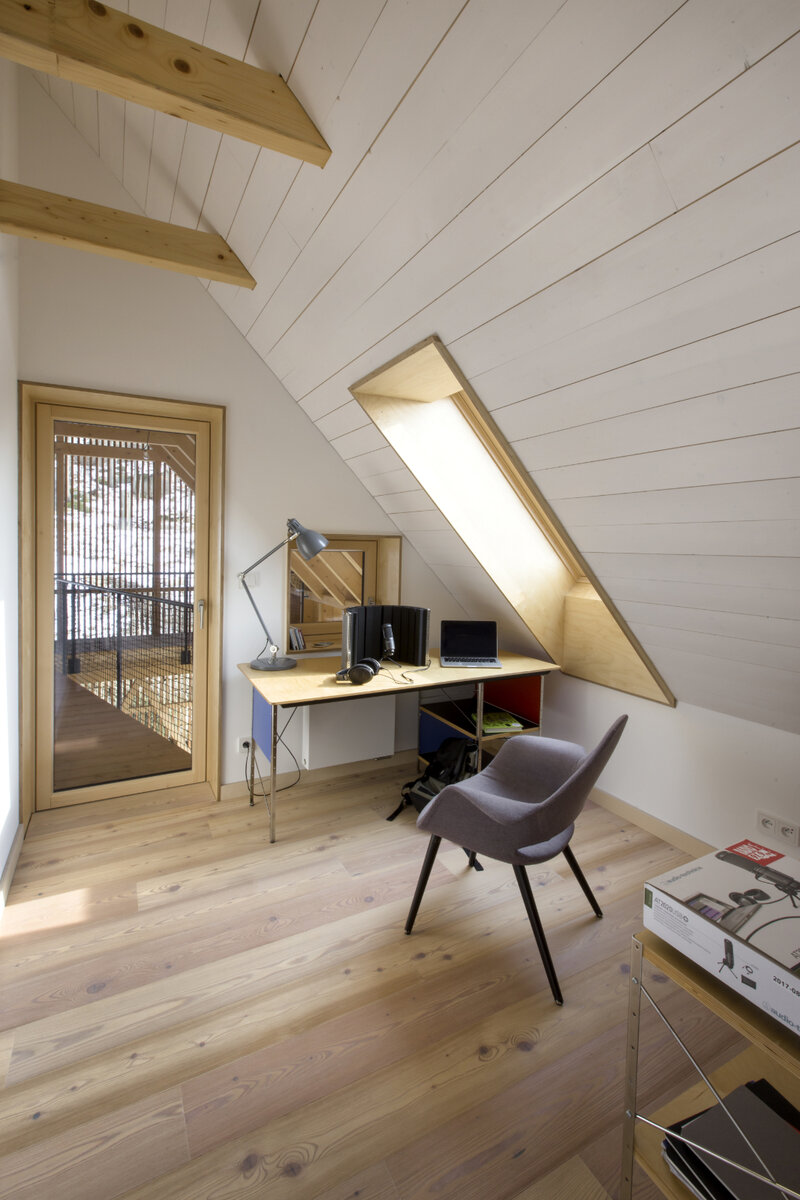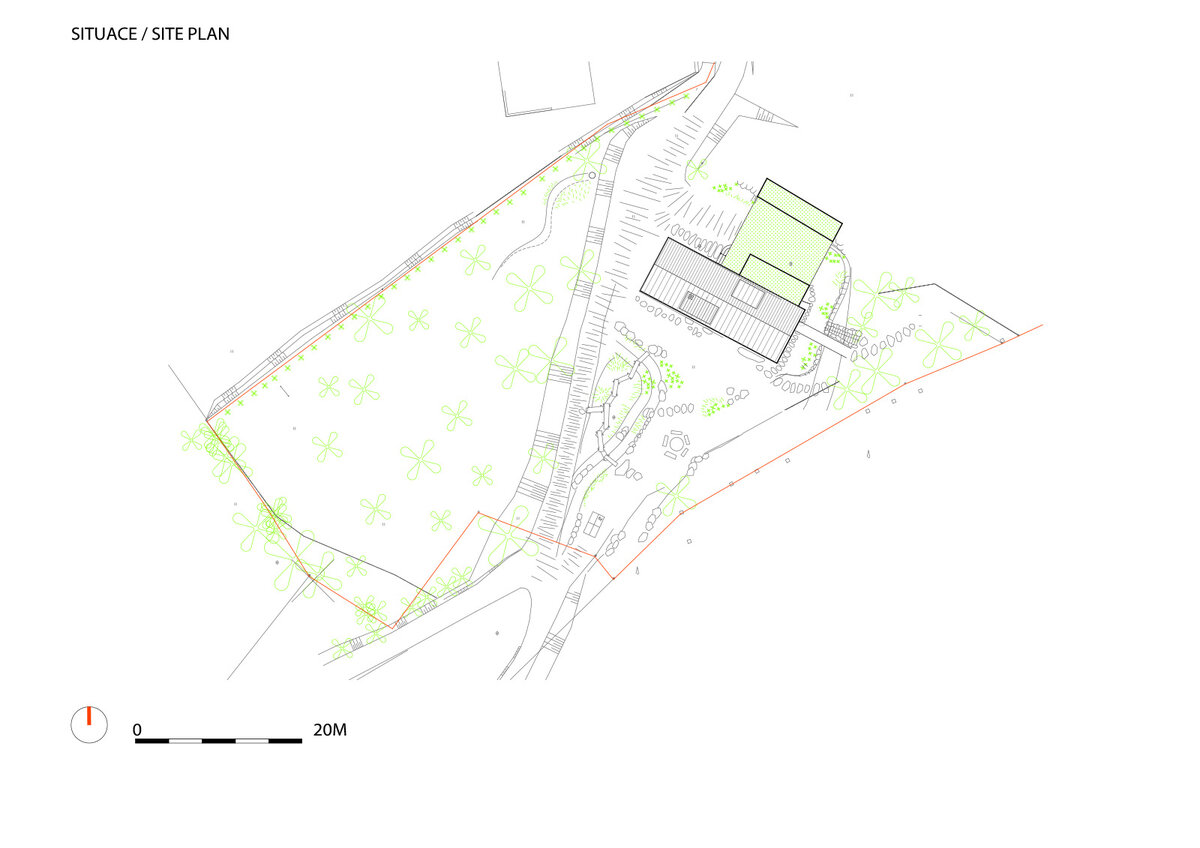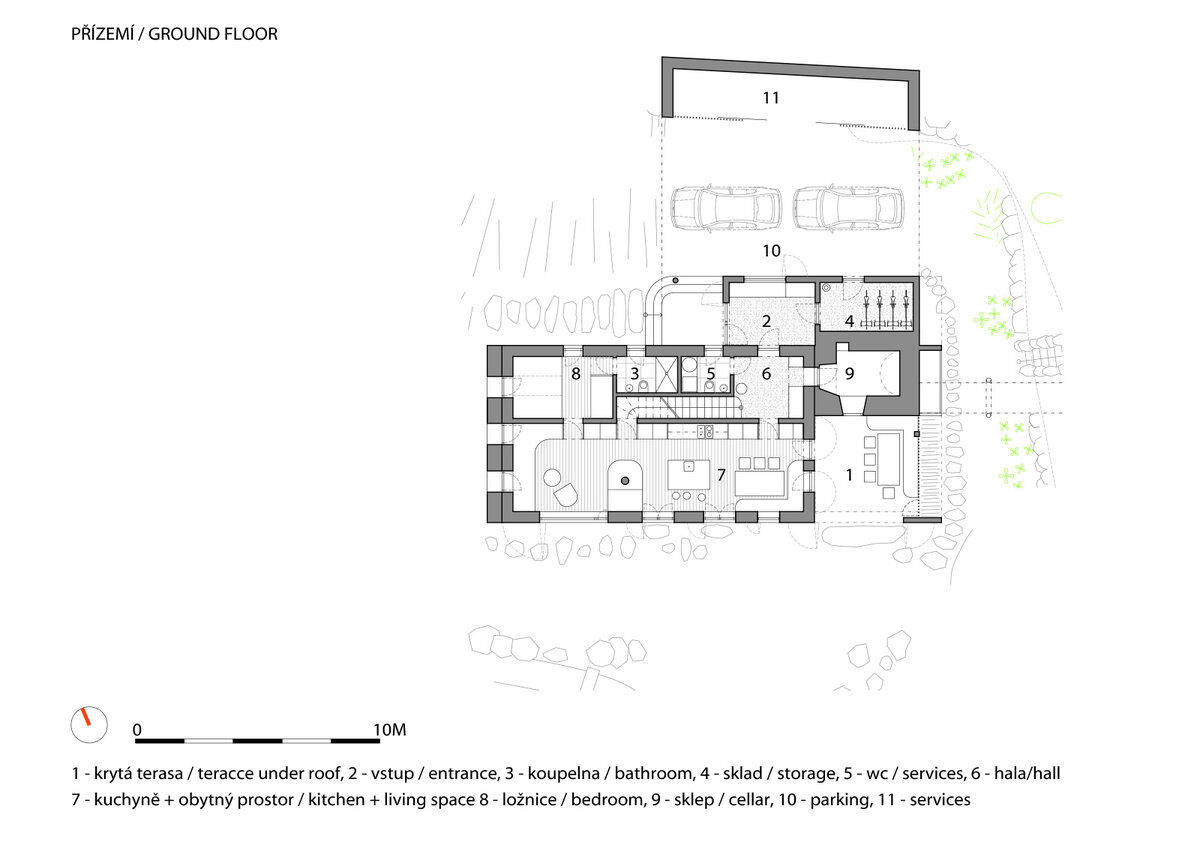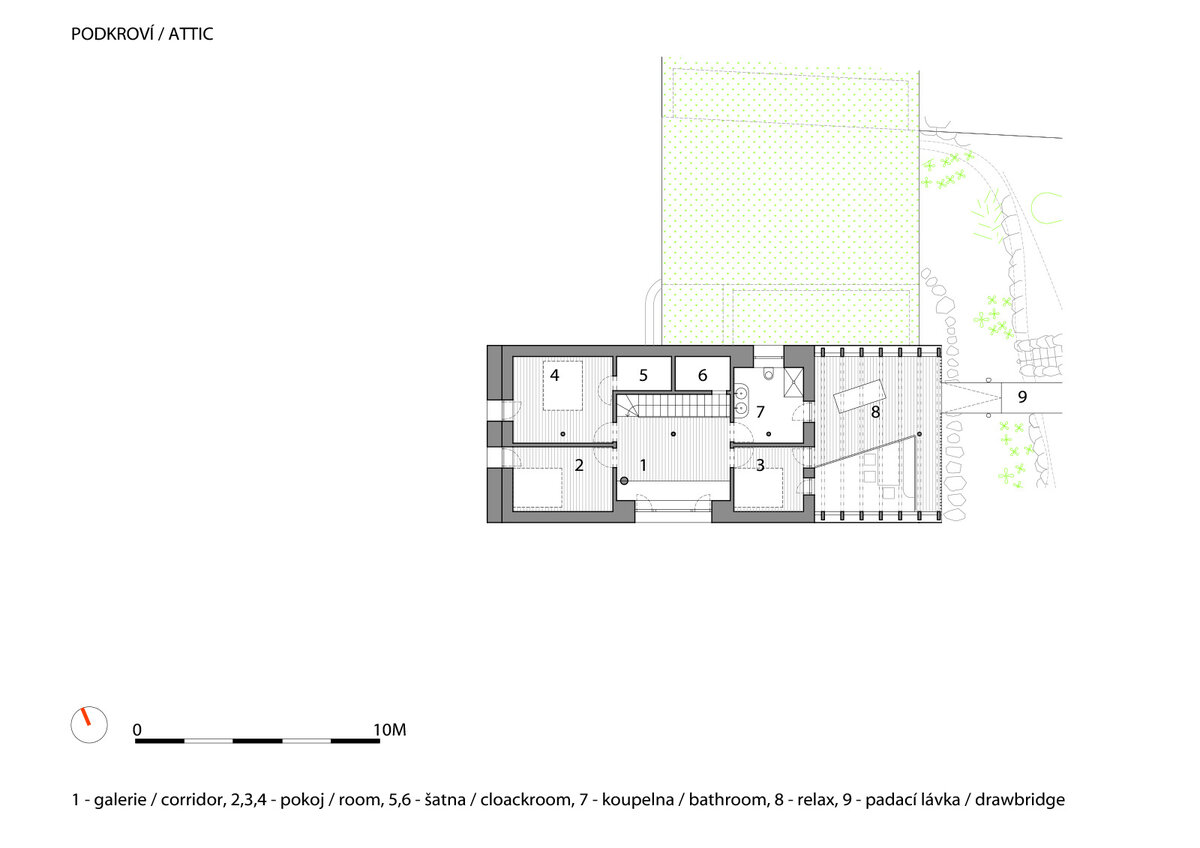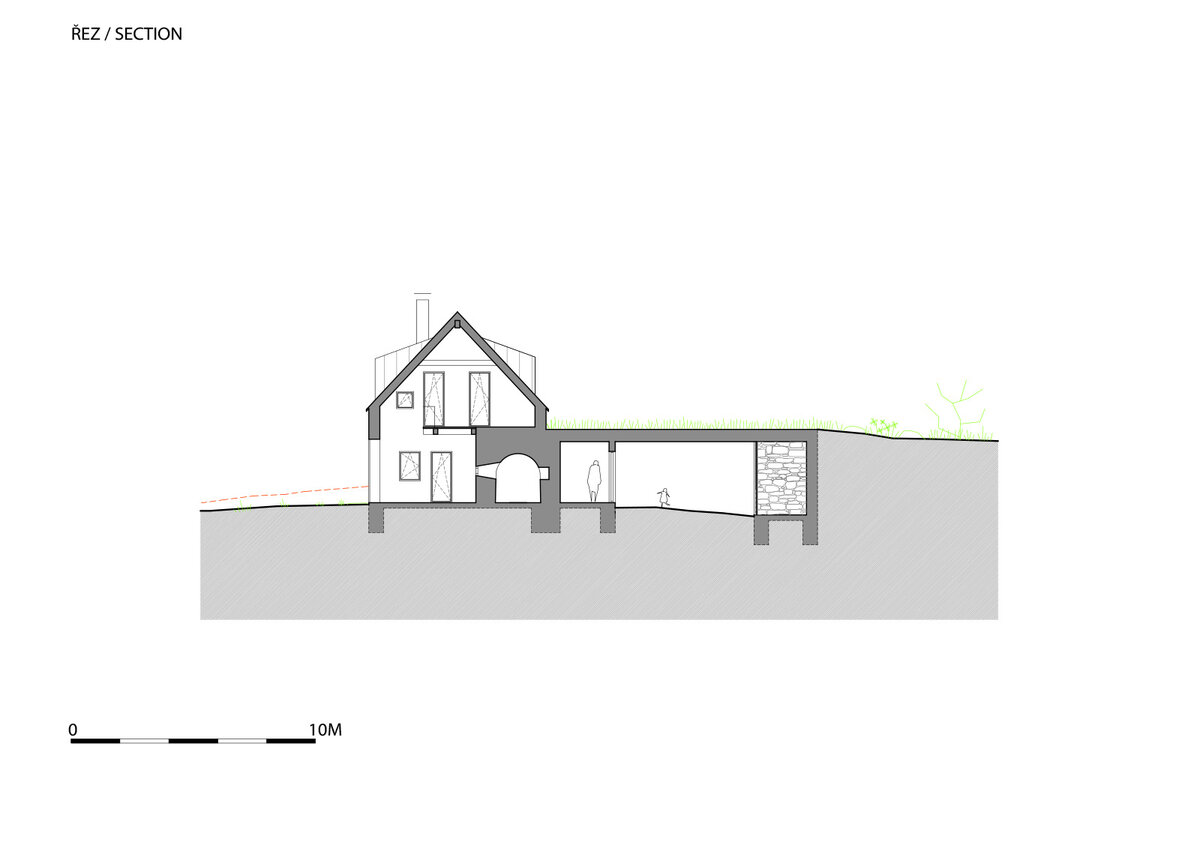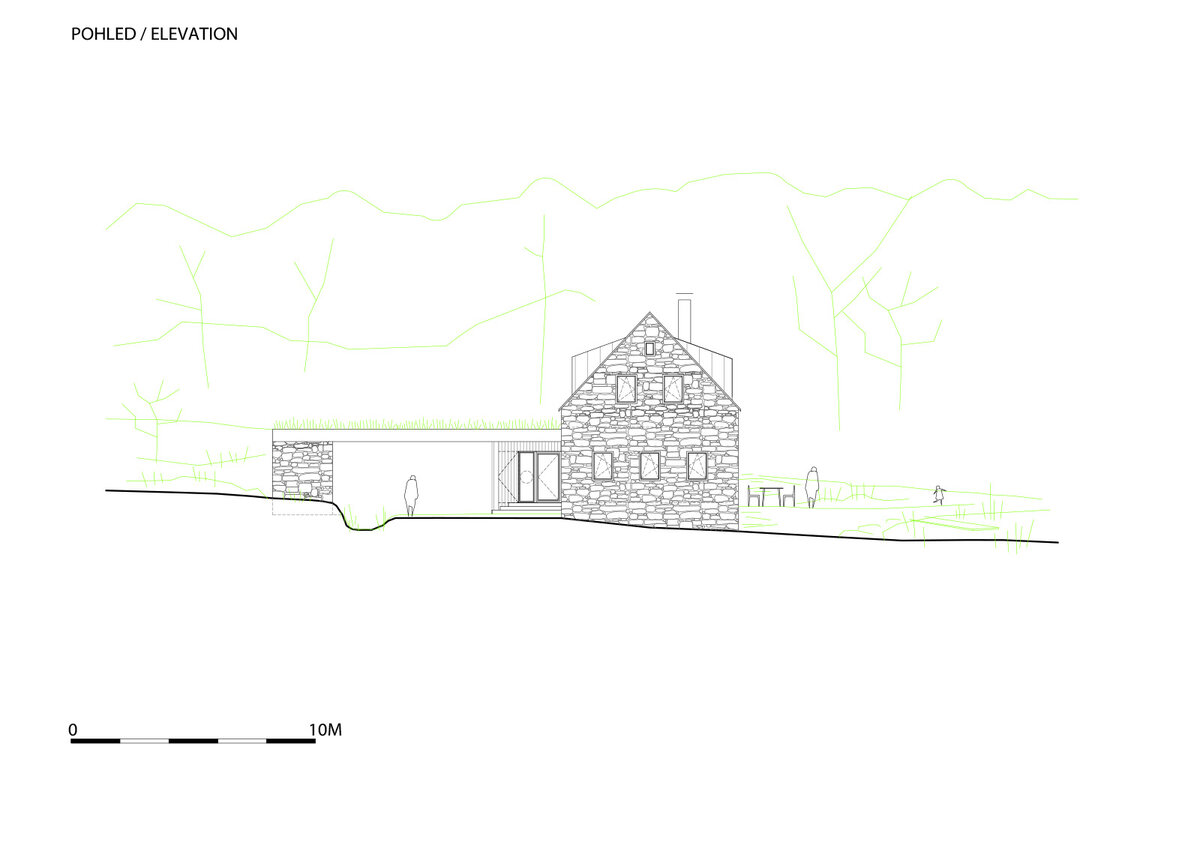 | | |
| --- | --- |
| Author | MgA. Lenka Křemenová, Ing. Tereza Schneiderová, MgA. David Maštálka / a1architects |
| Studio | |
| Location | Zaječí Důl - CHKO Jizerské hory |
| Investor | soukromá osoba |
| Supplier | TFH dřevěné skeletové domy s.r.o. |
| Date of project approval | March 2022 |
| Fotograf | |
The Rabbits House is completly new structure which was built on a site of the original old homestead and thus it follows up its traditional morphology – symetrical geometry with three lines of the windows, layout proportion 1:2 or stone gable walls.
The downstairs is a main living floor and the upper attic serves as bedroom and main bathroom. The upperfloor has also small wellness space with finish sauna facing the forest which could be connected by wooden gangway.
The lower anex with flat green roof serves as a carport, storage of fire wood, bikes or ski.
There is also an old cellar used for wine and food, which was kept as a fragment of the original structure. The new house becomes natural part of the place as it would stand there for ages. And that was the main goal of the design, because the site is part of the protected mountain landscape within CHKO Jizerské hory.
The low energy timber structure with main gable wall, clad by pieces of stone from the original structure walls. The house is set on concrete baseplate.
Green building
Environmental certification
| | |
| --- | --- |
| Type and level of certificate | - |
Water management
| | |
| --- | --- |
| Is rainwater used for irrigation? | |
| Is rainwater used for other purposes, e.g. toilet flushing ? | |
| Does the building have a green roof / facade ? | |
| Is reclaimed waste water used, e.g. from showers and sinks ? | |
The quality of the indoor environment
| | |
| --- | --- |
| Is clean air supply automated ? | |
| Is comfortable temperature during summer and winter automated? | |
| Is natural lighting guaranteed in all living areas? | |
| Is artificial lighting automated? | |
| Is acoustic comfort, specifically reverberation time, guaranteed? | |
| Does the layout solution include zoning and ergonomics elements? | |
Principles of circular economics
| | |
| --- | --- |
| Does the project use recycled materials? | |
| Does the project use recyclable materials? | |
| Are materials with a documented Environmental Product Declaration (EPD) promoted in the project? | |
| Are other sustainability certifications used for materials and elements? | |
Energy efficiency
| | |
| --- | --- |
| Energy performance class of the building according to the Energy Performance Certificate of the building | B |
| Is efficient energy management (measurement and regular analysis of consumption data) considered? | |
| Are renewable sources of energy used, e.g. solar system, photovoltaics? | |
Interconnection with surroundings
| | |
| --- | --- |
| Does the project enable the easy use of public transport? | |
| Does the project support the use of alternative modes of transport, e.g cycling, walking etc. ? | |
| Is there access to recreational natural areas, e.g. parks, in the immediate vicinity of the building? | |