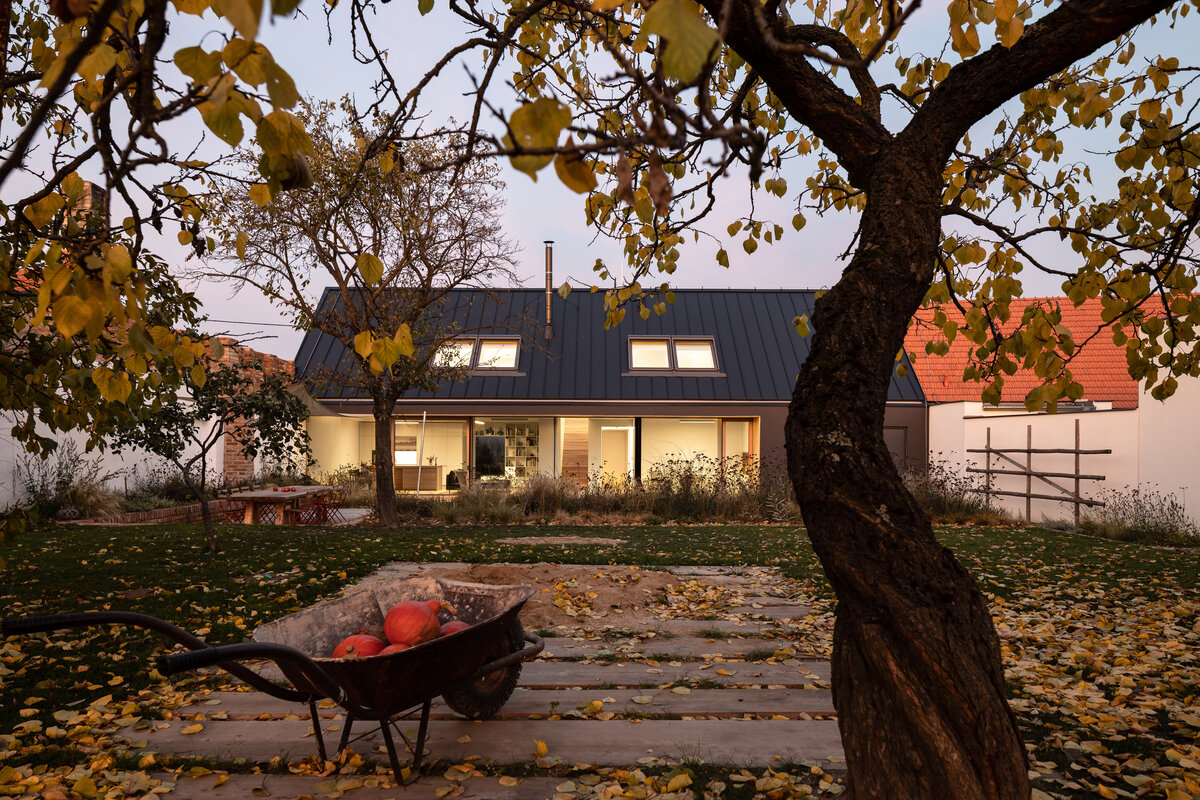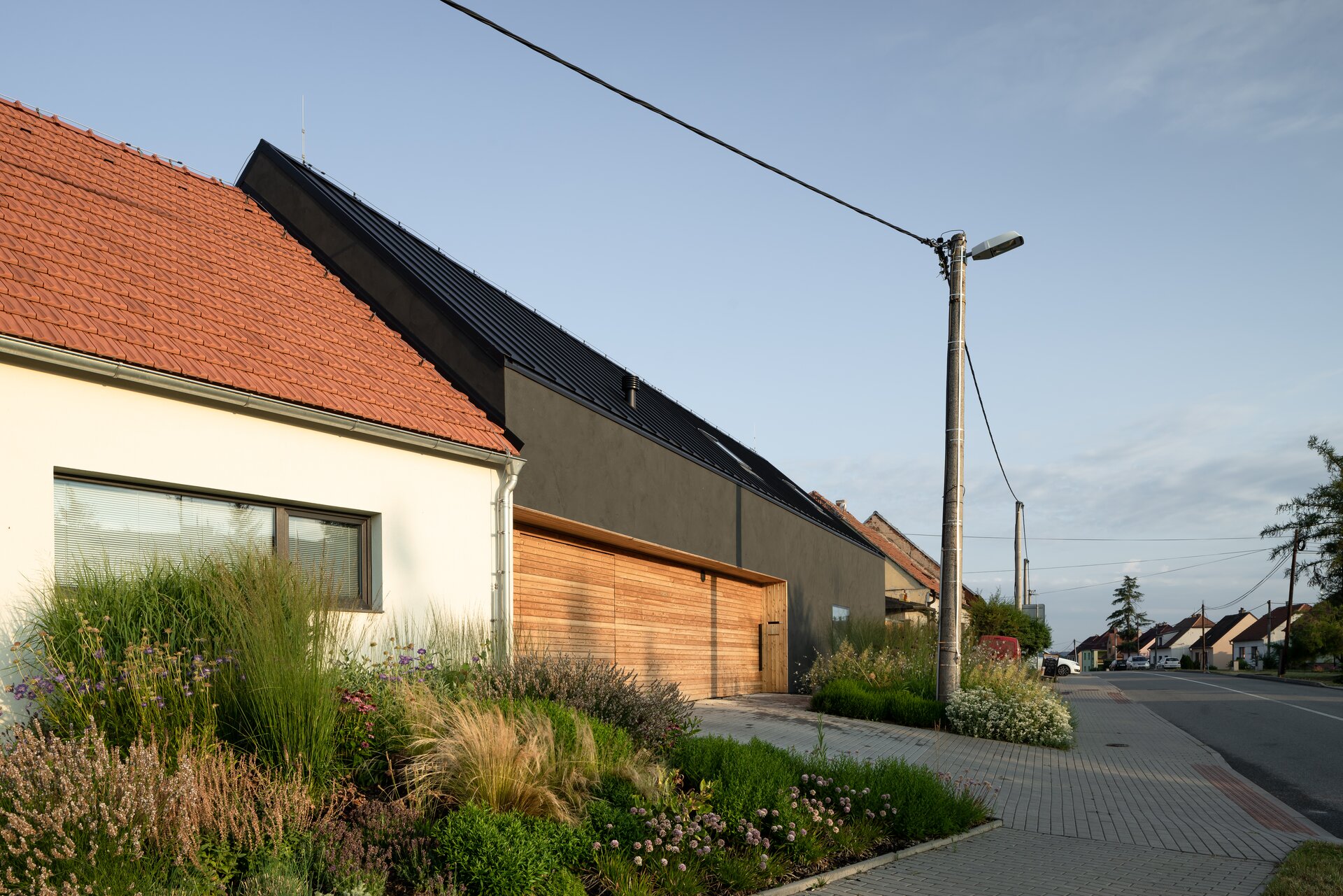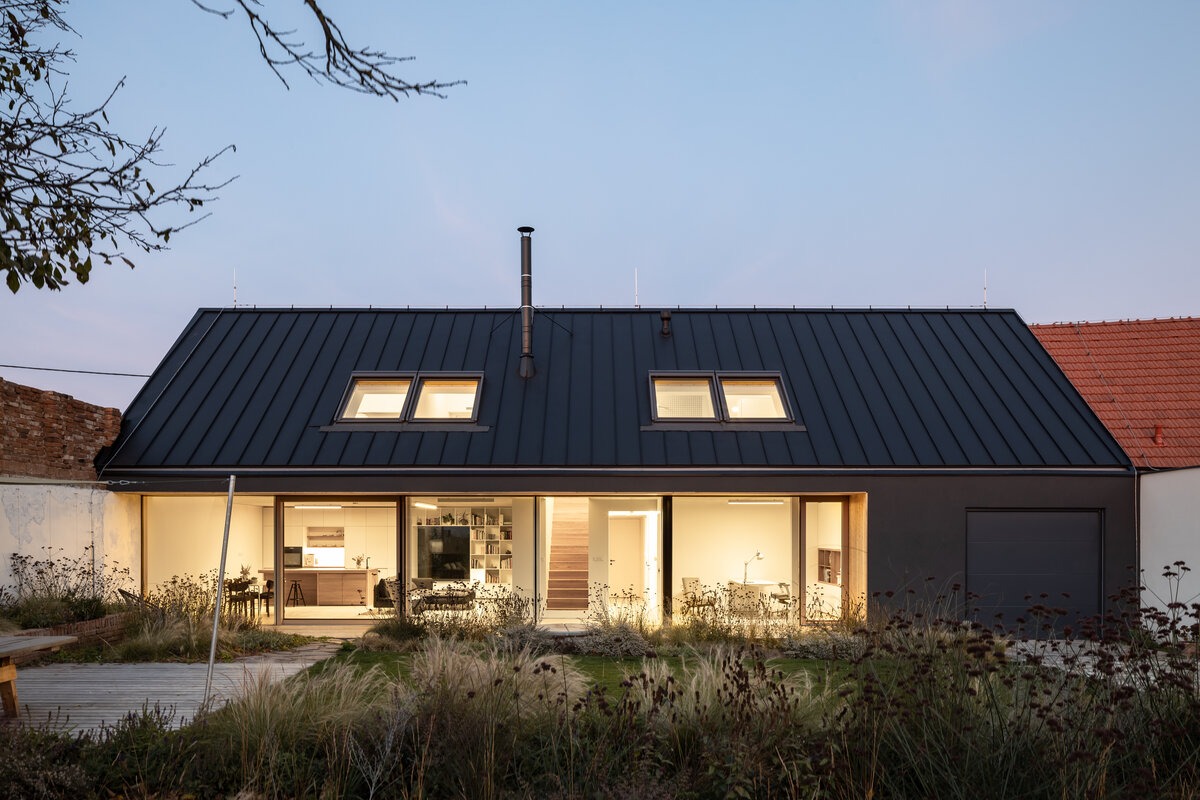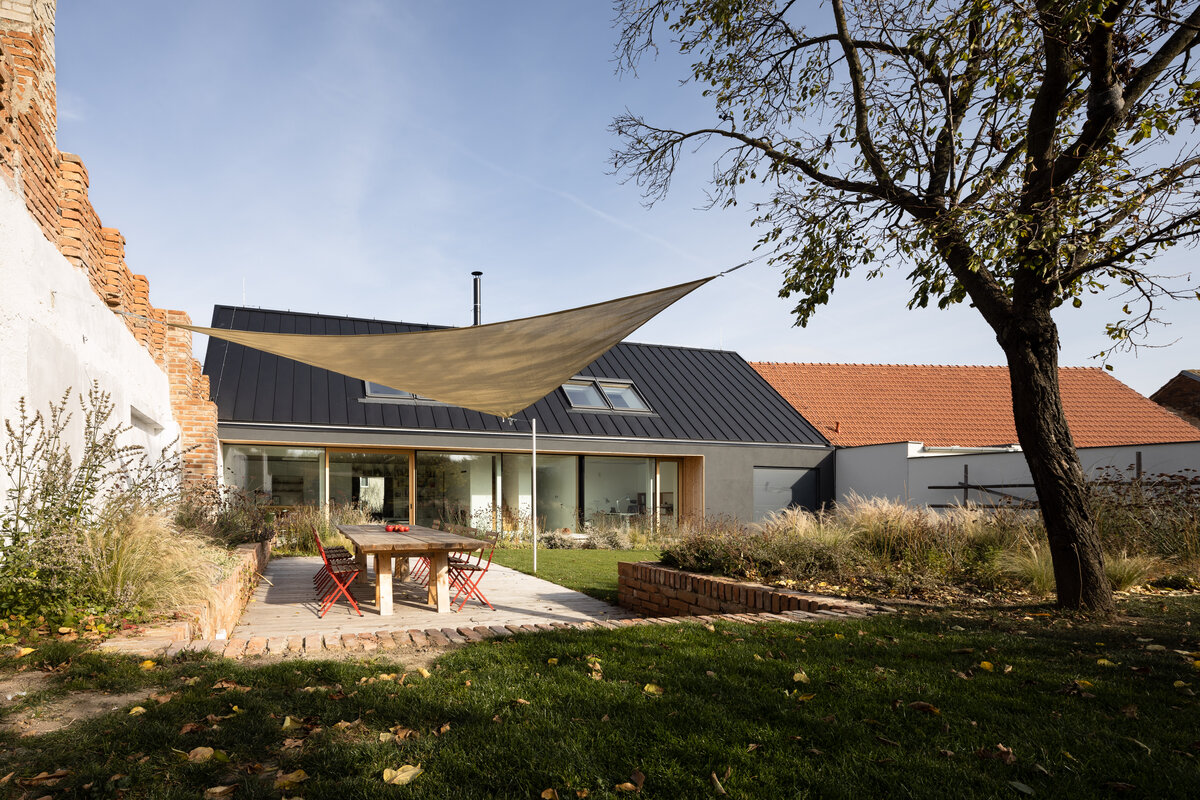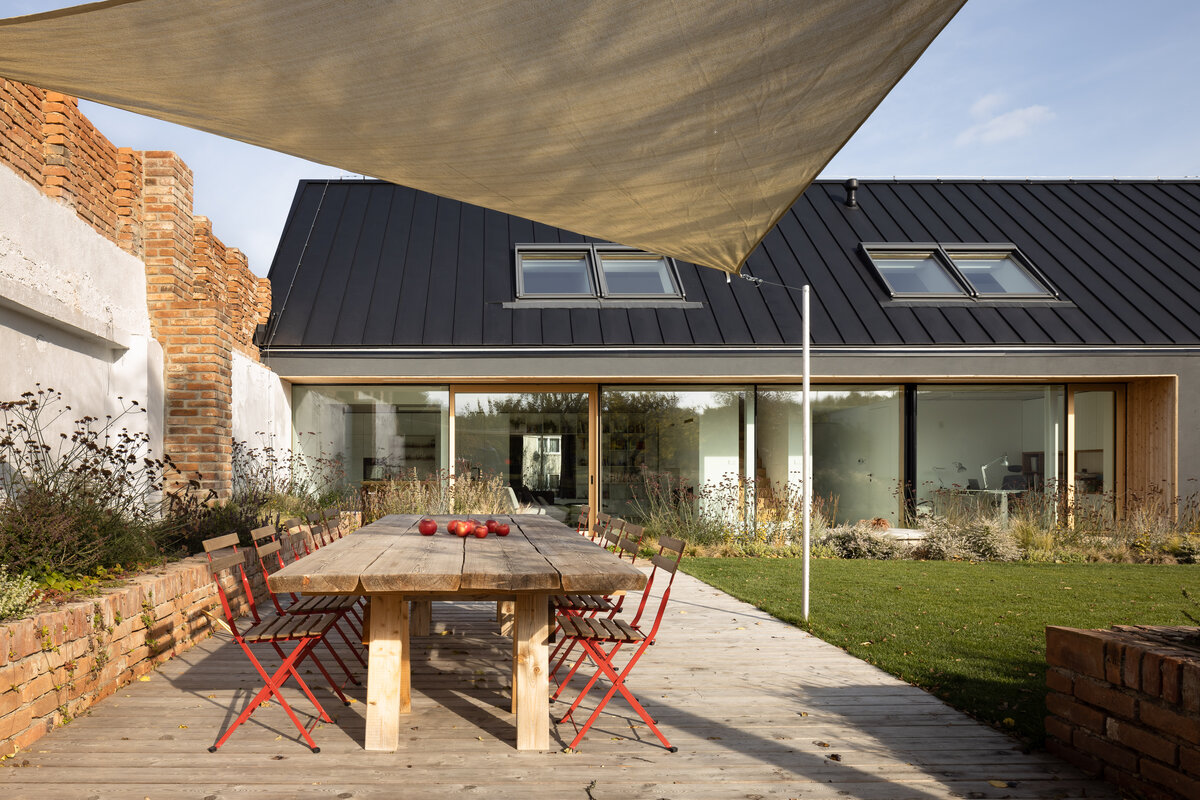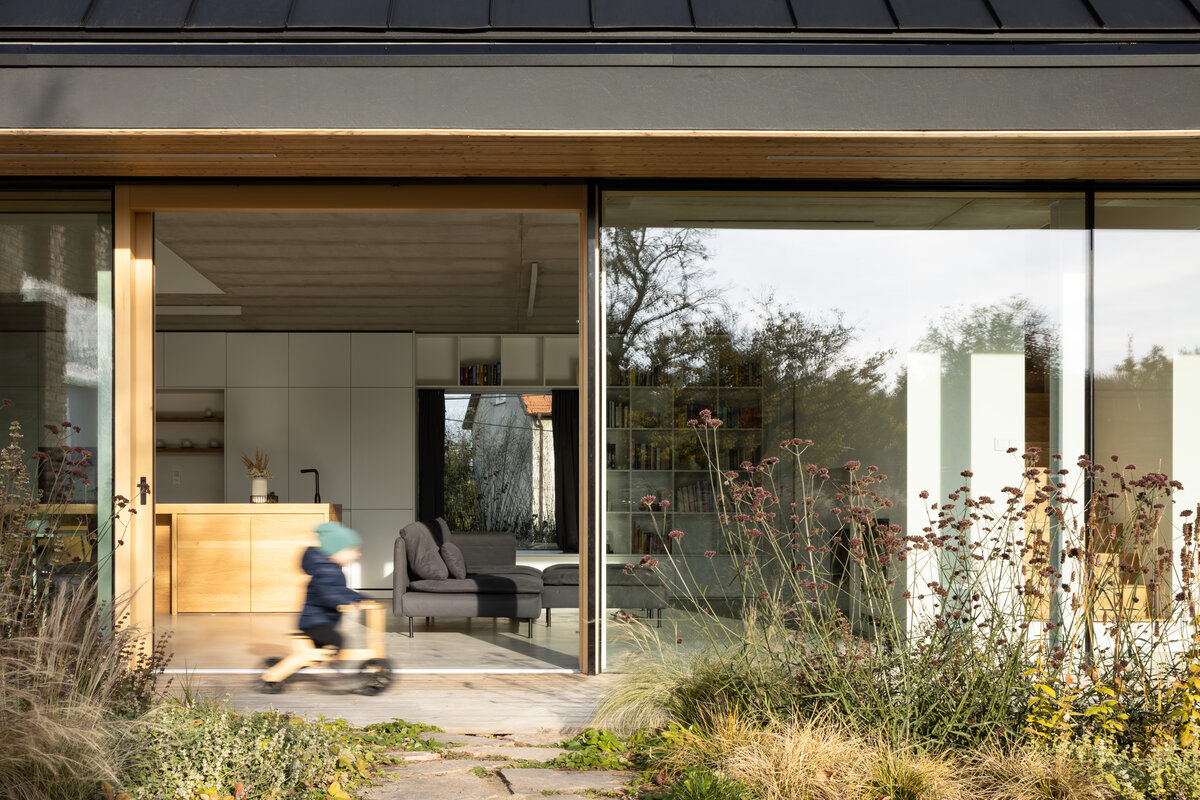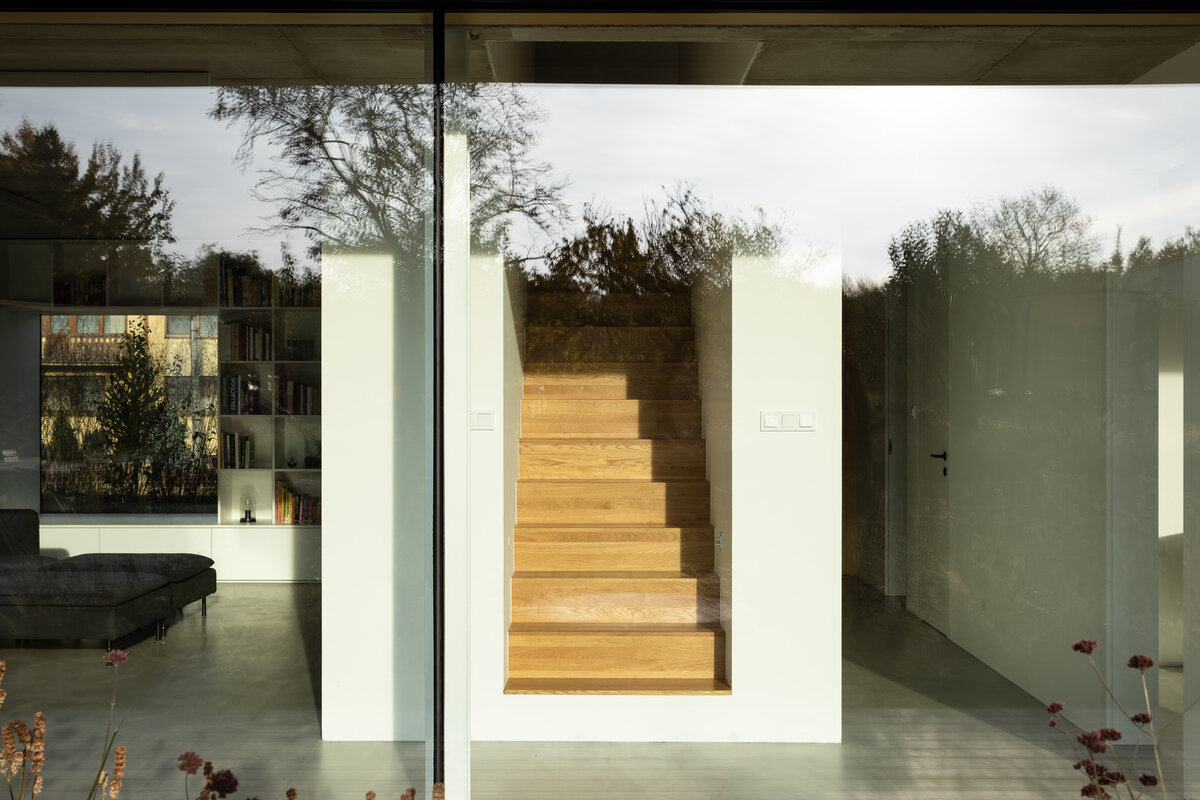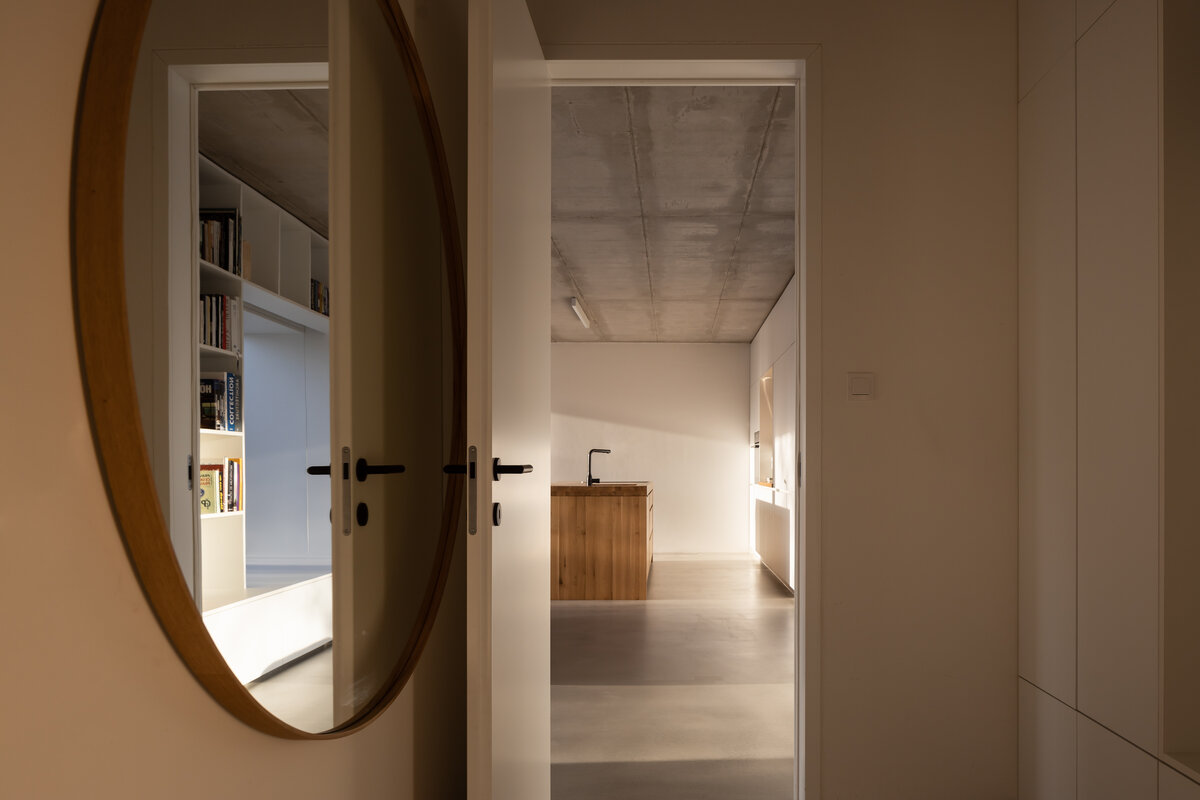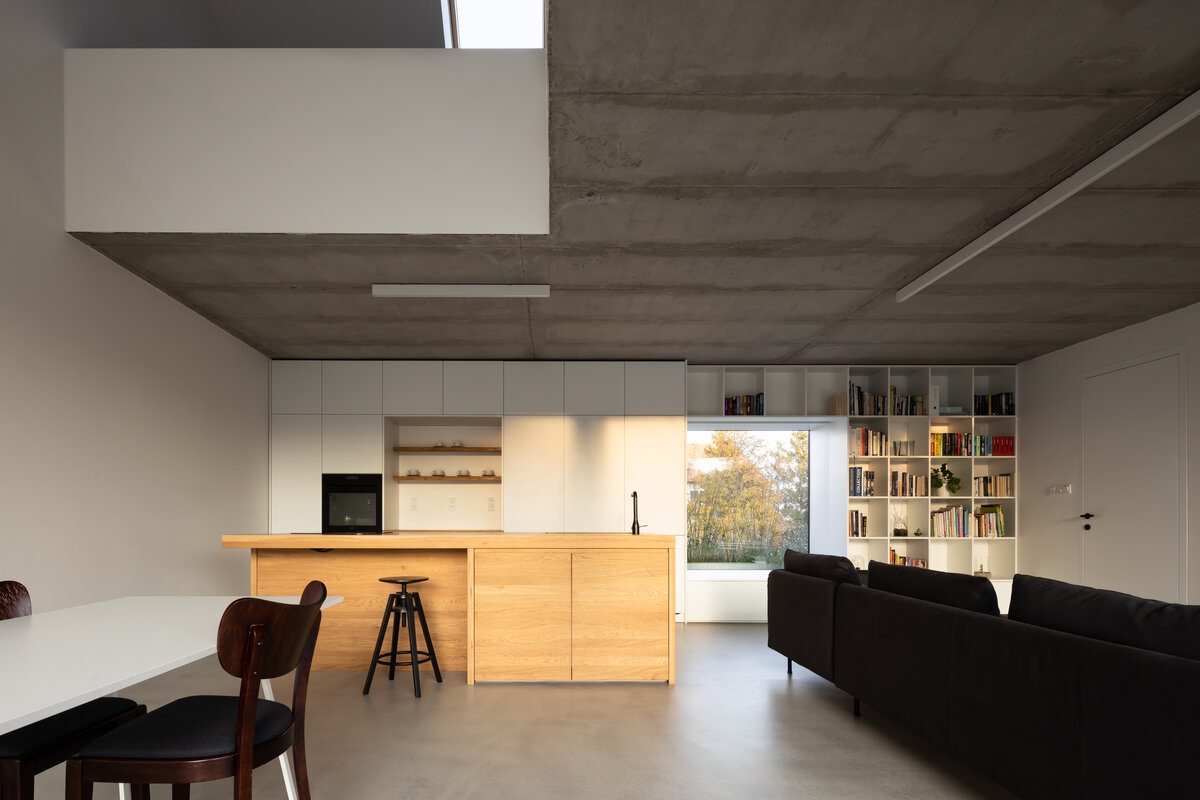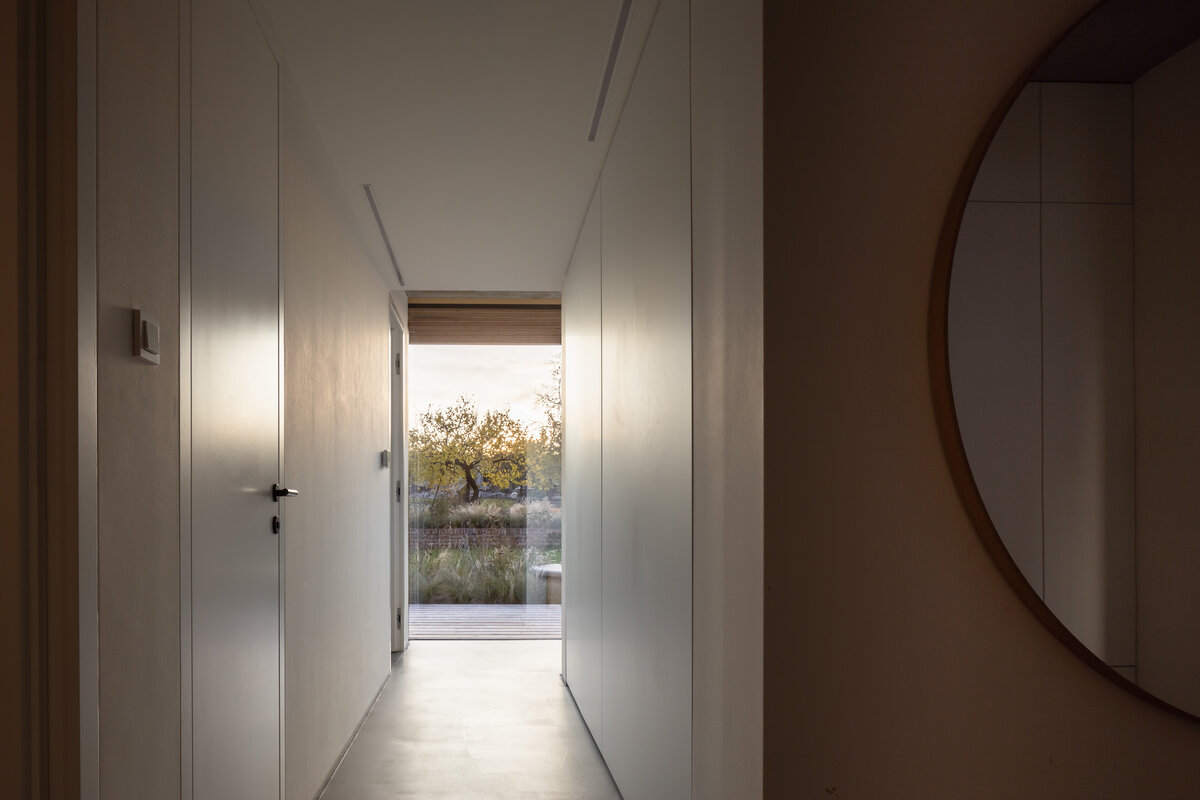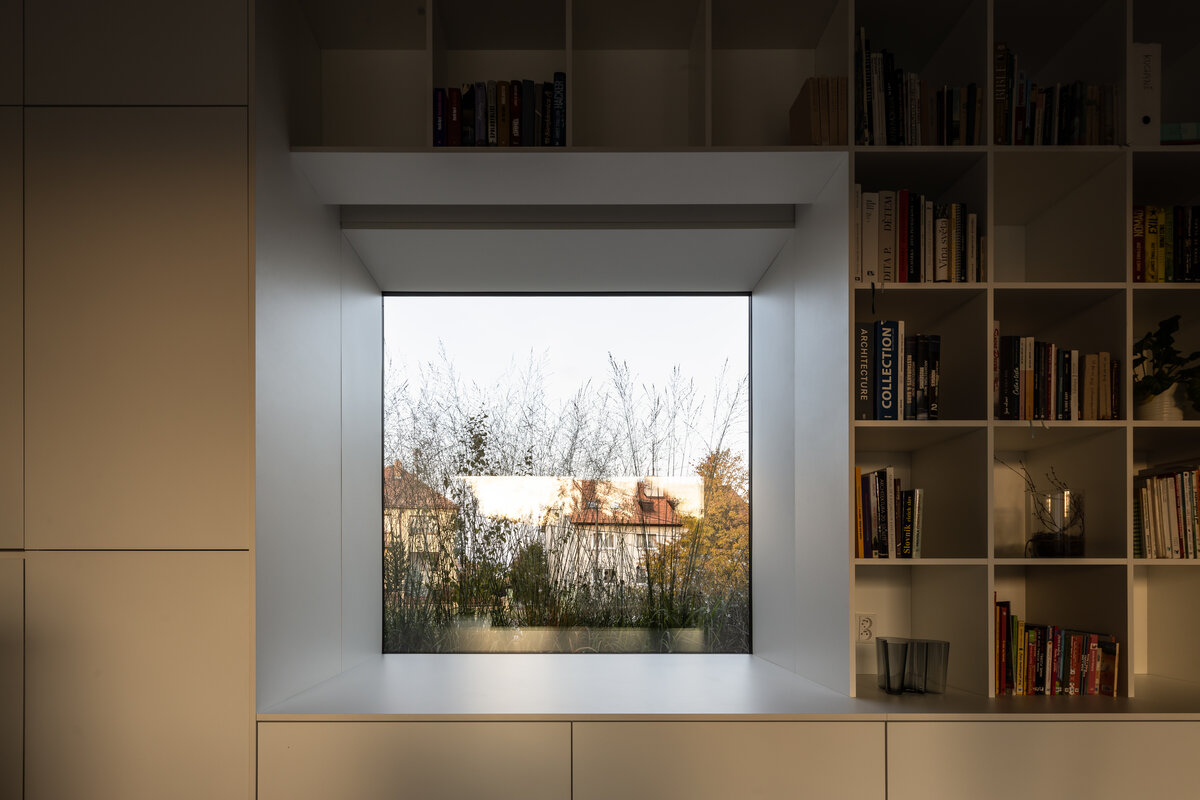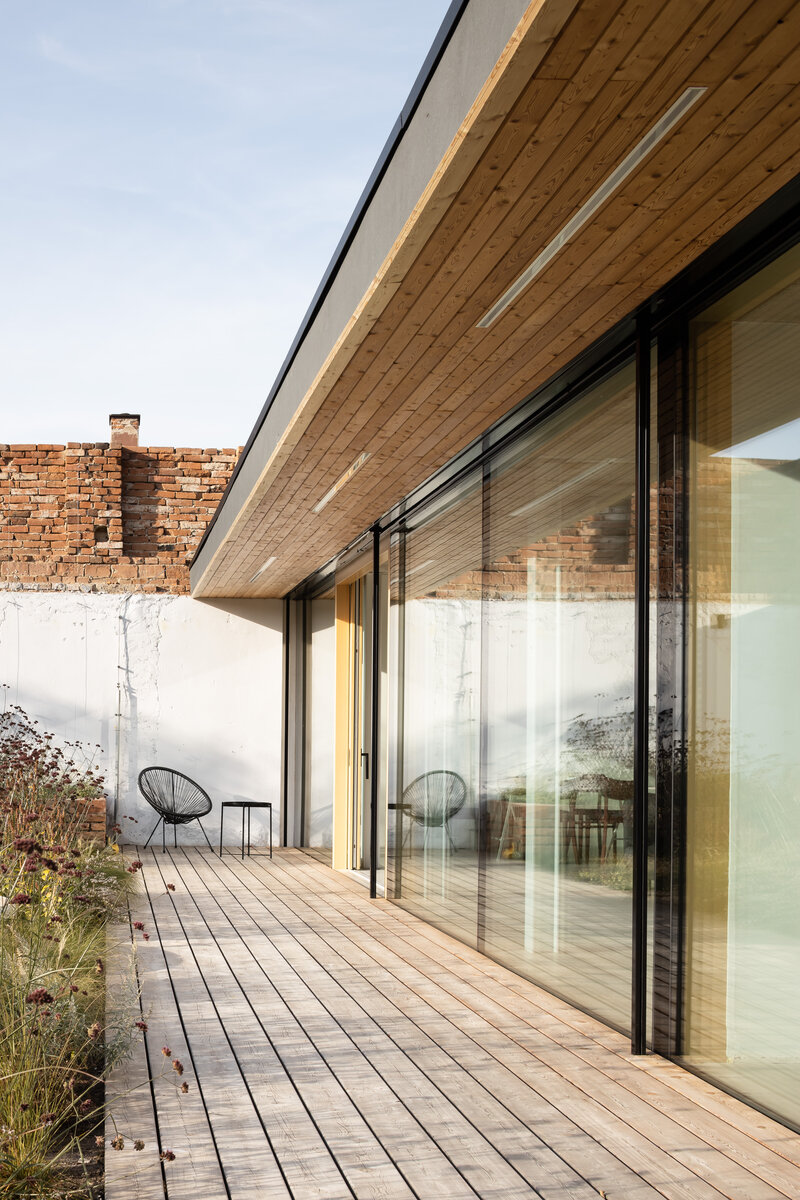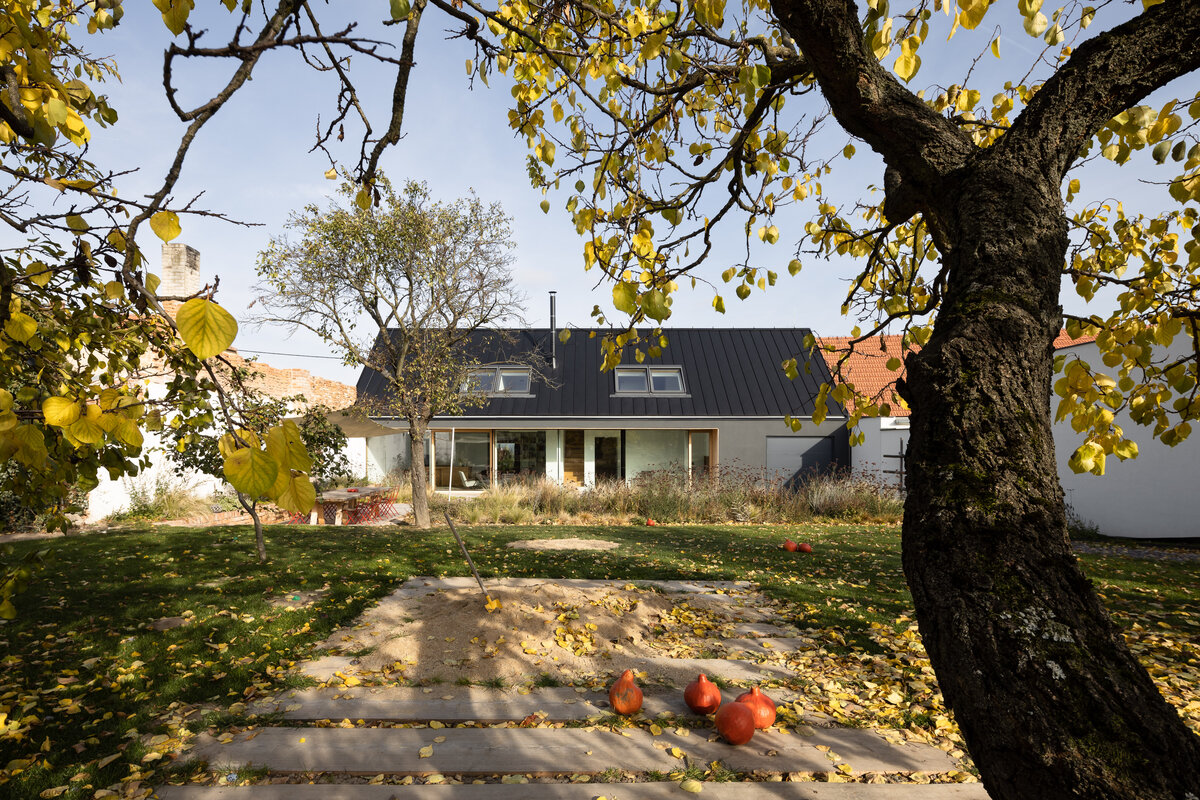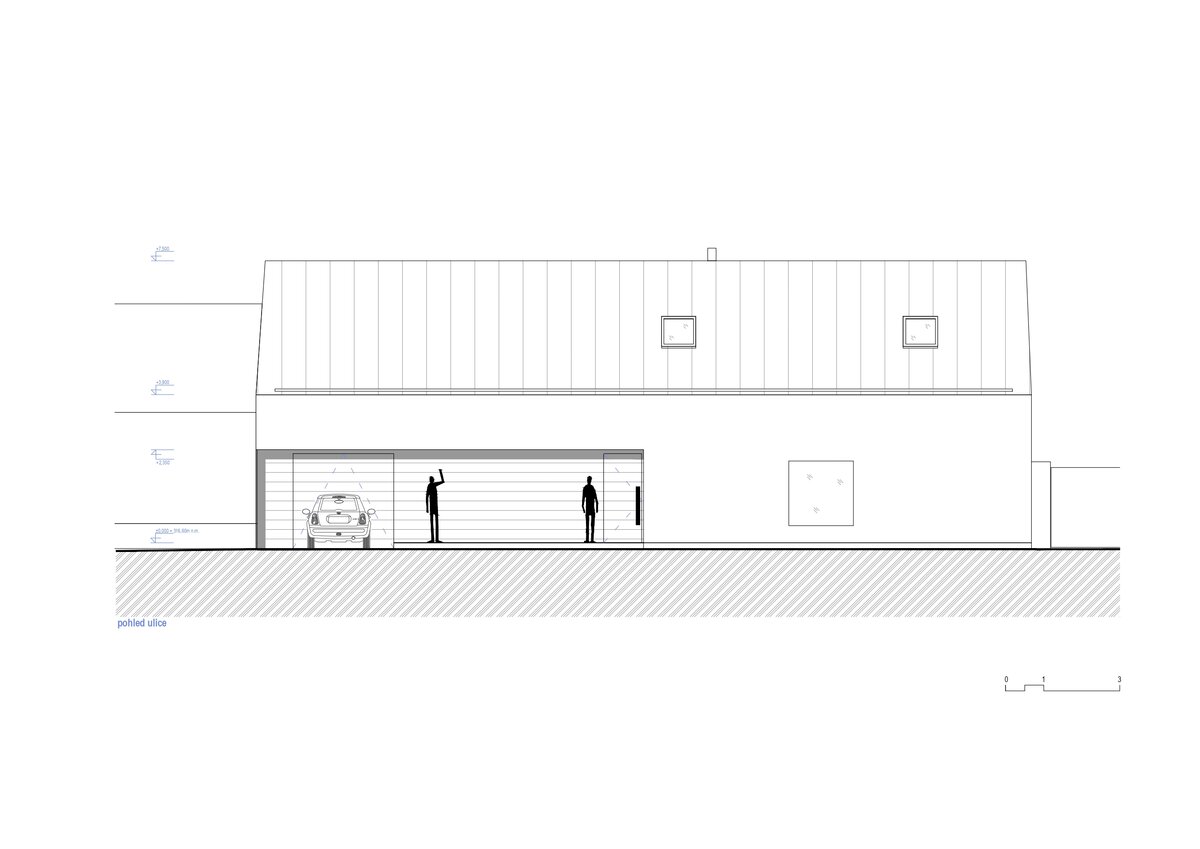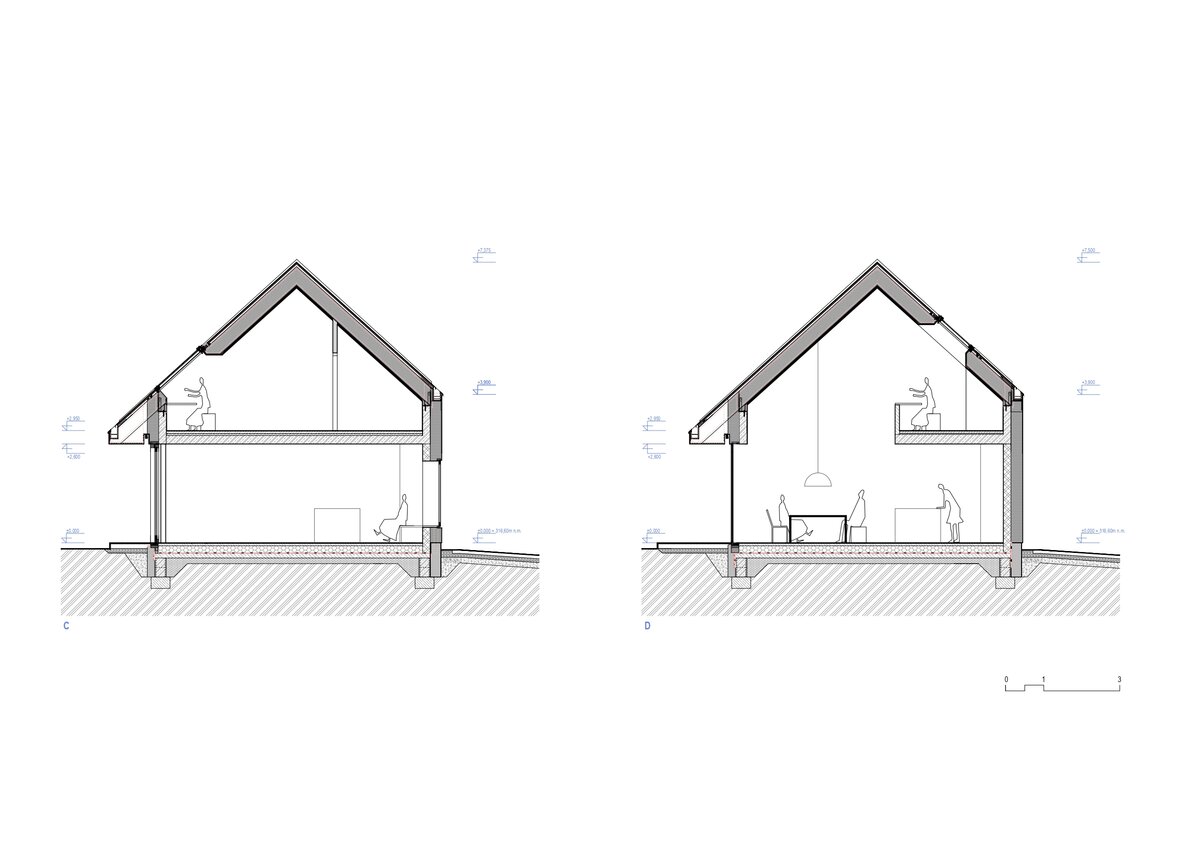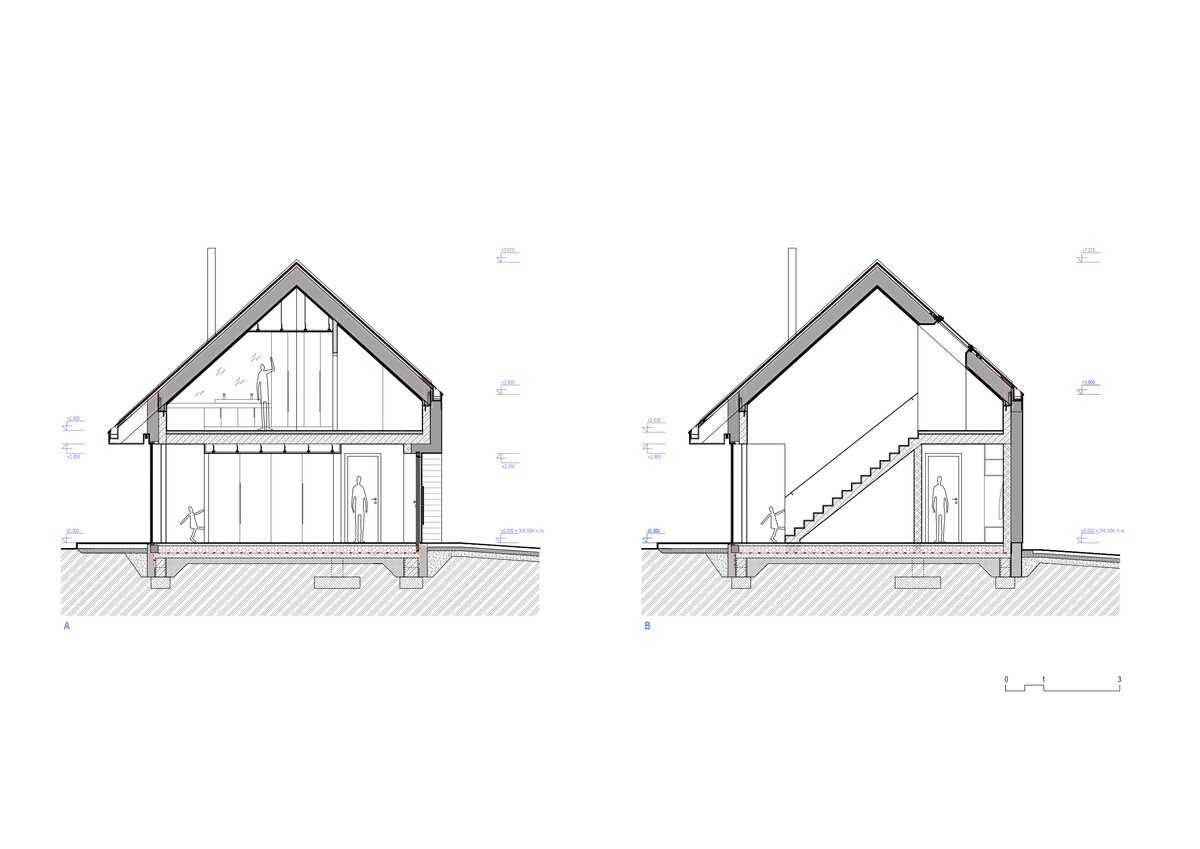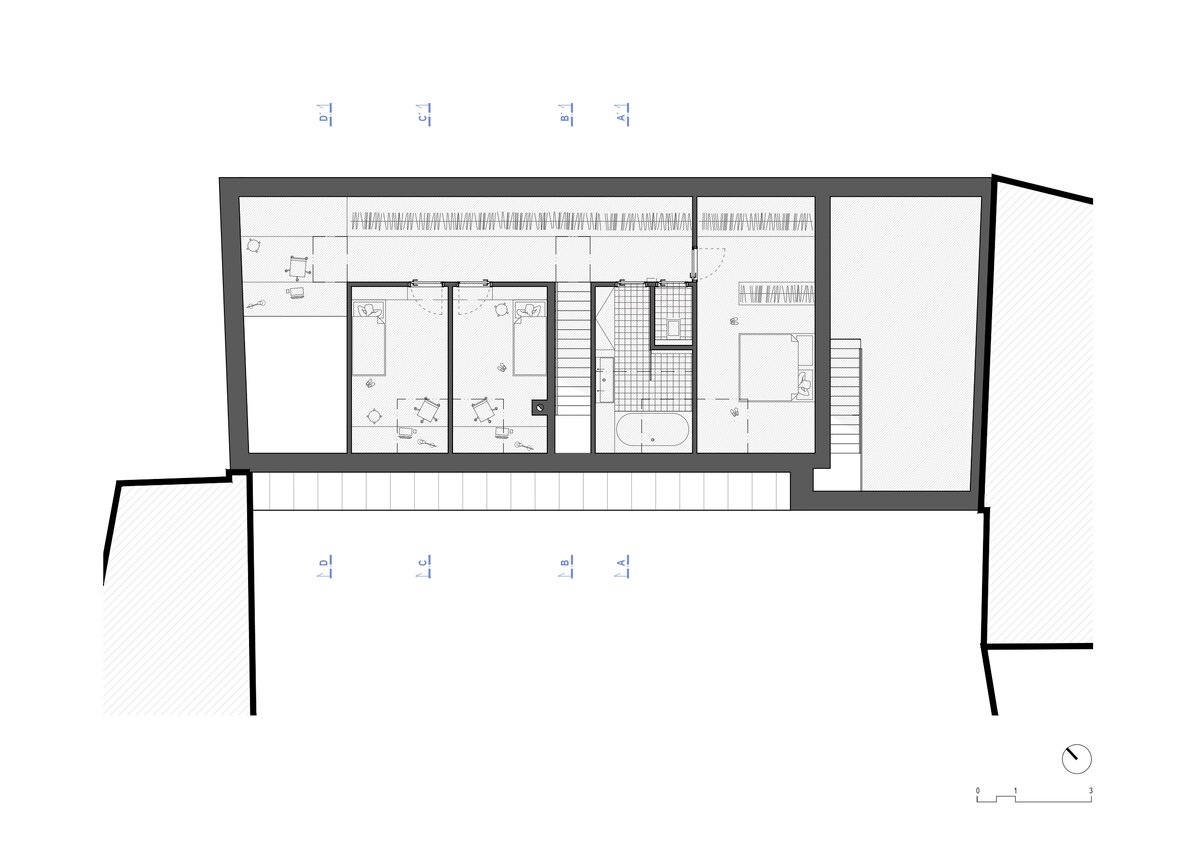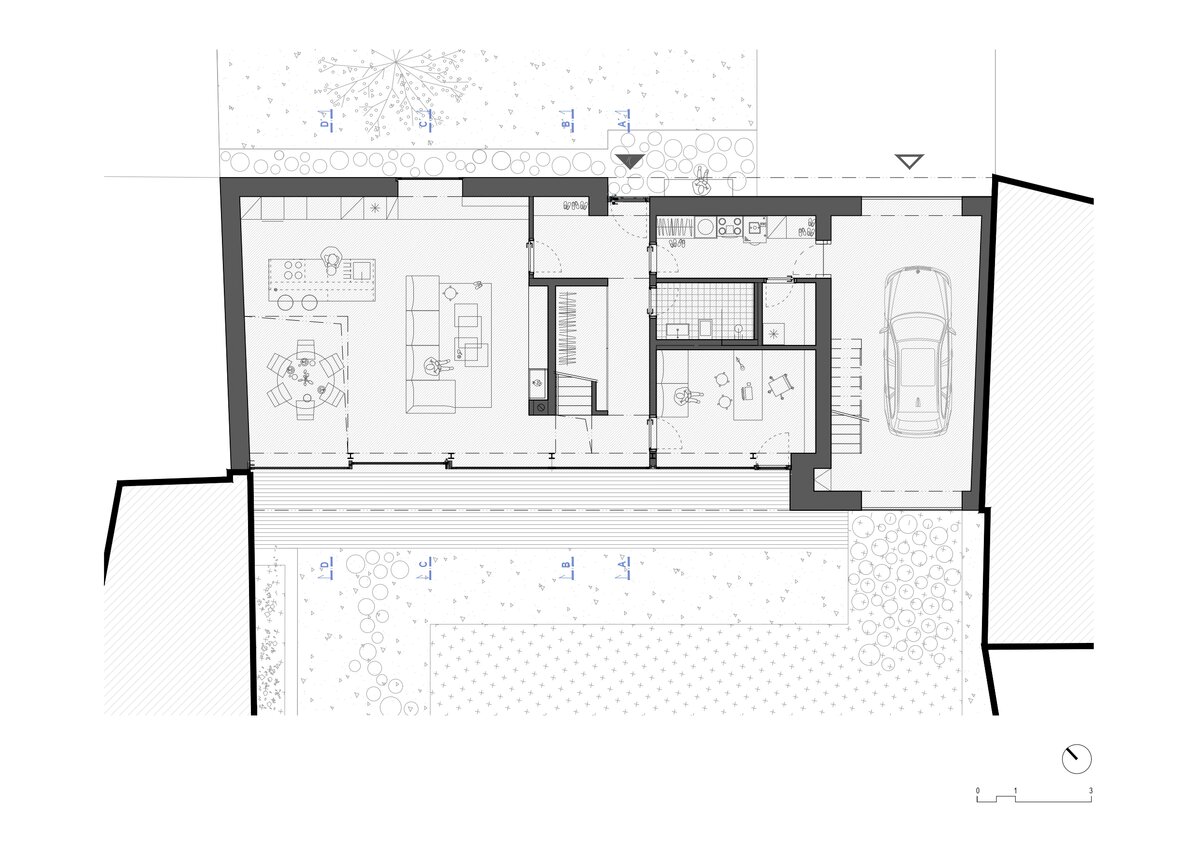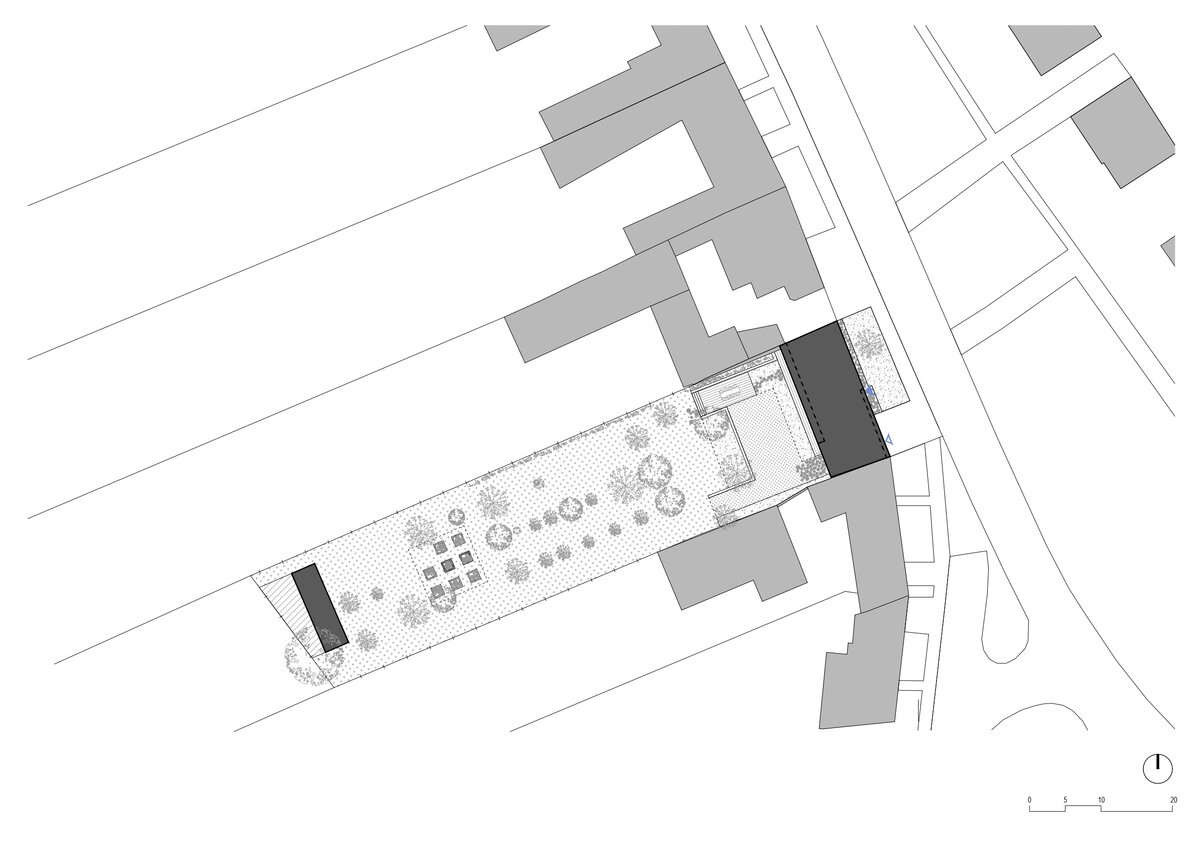 | | |
| --- | --- |
| Author | Radek Pasterný / CL3 |
| Studio | |
| Location | Moravský Krumlov, Polánka, Nová 1611 |
| Investor | Pasterná Lenka |
| Supplier | OSP spol. s.r.o. |
| Date of project approval | January 2021 |
| Fotograf | |
For the building, we chose a strict respect for the shape archetype of the house, which was already there before our intervention. However, the expression of the house takes on radical and strict shapes in our design. The choice of materials and colours is provocatively designed in a contrasting way. On the facade there is a black trowel plaster, on the roof a black corrugated roofing. The retreats from the main volume are then designed in wood panelling precisely because they are located on the boundary between exterior and interior. The black colour was not chosen at random. The symbolism of the 'hole' is hidden in it. The new building fills the hole left by the original house, which has not been occupied for several years. While the house gives a closed impression to the street, it opens up fully to the garden through a large glazed area. The interior is based on colour and material texture, revealing the basic structure of the building. The entire space is dominated by cement trowel floors, exposed concrete on the ceiling and white paint on the walls. This colour scheme is followed by the built-in furniture work, where white again predominates, complemented by distinctive solid oak elements. In terms of layout, the building again responds to the traditional principles of the local development. The building is operationally divided into two basic units - a drive-through garage with attic and a part dedicated to for housing.
The house is based on a concrete foundation and slab, made of sand-lime bricks, the ceiling structure is made of reinforced concrete. The roof is designed using wooden "I" trusses. The outer shell and the roof of the house are sufficiently insulated so that, together with the technical solution of the health-technical installations, the energy
meet the requirements for a passive house. The house is heated by
a ground-water heat pump, which can not only heat the house in winter, but also cool it passively in summer. In addition, the building has
a controlled air recuperation system.
Green building
Environmental certification
| | |
| --- | --- |
| Type and level of certificate | - |
Water management
| | |
| --- | --- |
| Is rainwater used for irrigation? | |
| Is rainwater used for other purposes, e.g. toilet flushing ? | |
| Does the building have a green roof / facade ? | |
| Is reclaimed waste water used, e.g. from showers and sinks ? | |
The quality of the indoor environment
| | |
| --- | --- |
| Is clean air supply automated ? | |
| Is comfortable temperature during summer and winter automated? | |
| Is natural lighting guaranteed in all living areas? | |
| Is artificial lighting automated? | |
| Is acoustic comfort, specifically reverberation time, guaranteed? | |
| Does the layout solution include zoning and ergonomics elements? | |
Principles of circular economics
| | |
| --- | --- |
| Does the project use recycled materials? | |
| Does the project use recyclable materials? | |
| Are materials with a documented Environmental Product Declaration (EPD) promoted in the project? | |
| Are other sustainability certifications used for materials and elements? | |
Energy efficiency
| | |
| --- | --- |
| Energy performance class of the building according to the Energy Performance Certificate of the building | A |
| Is efficient energy management (measurement and regular analysis of consumption data) considered? | |
| Are renewable sources of energy used, e.g. solar system, photovoltaics? | |
Interconnection with surroundings
| | |
| --- | --- |
| Does the project enable the easy use of public transport? | |
| Does the project support the use of alternative modes of transport, e.g cycling, walking etc. ? | |
| Is there access to recreational natural areas, e.g. parks, in the immediate vicinity of the building? | |