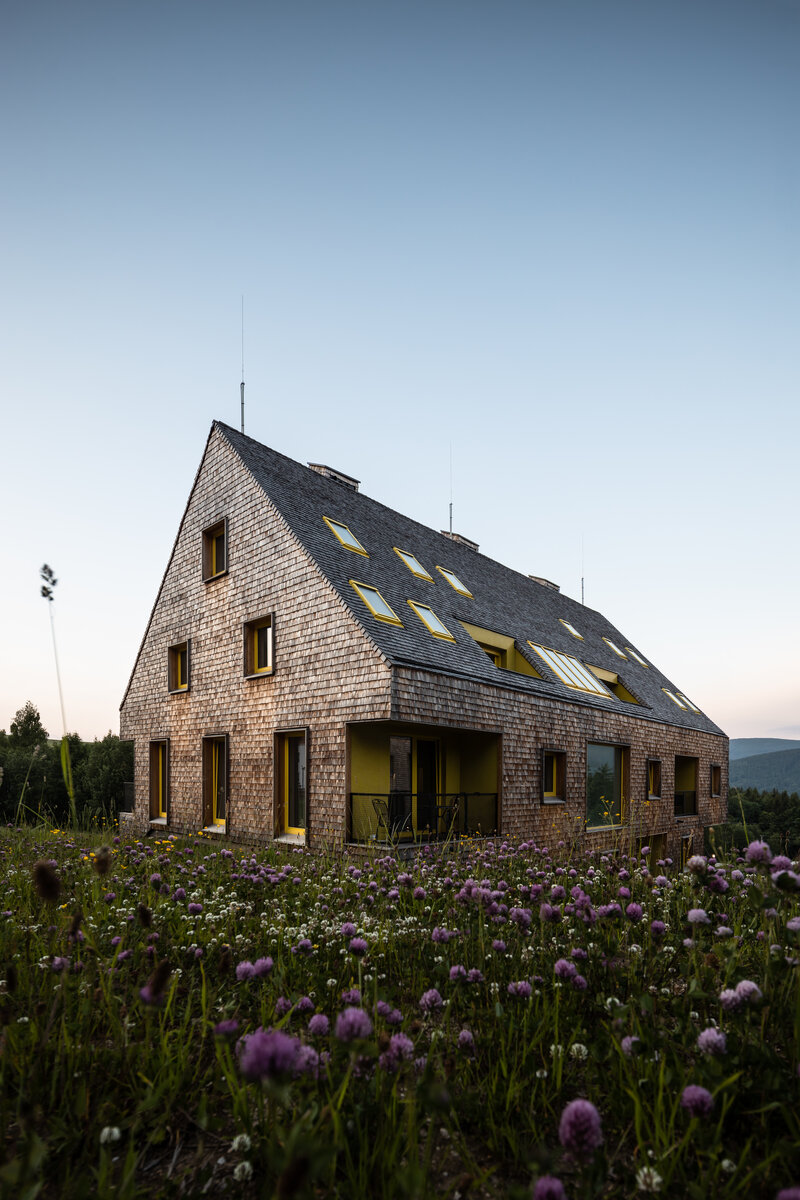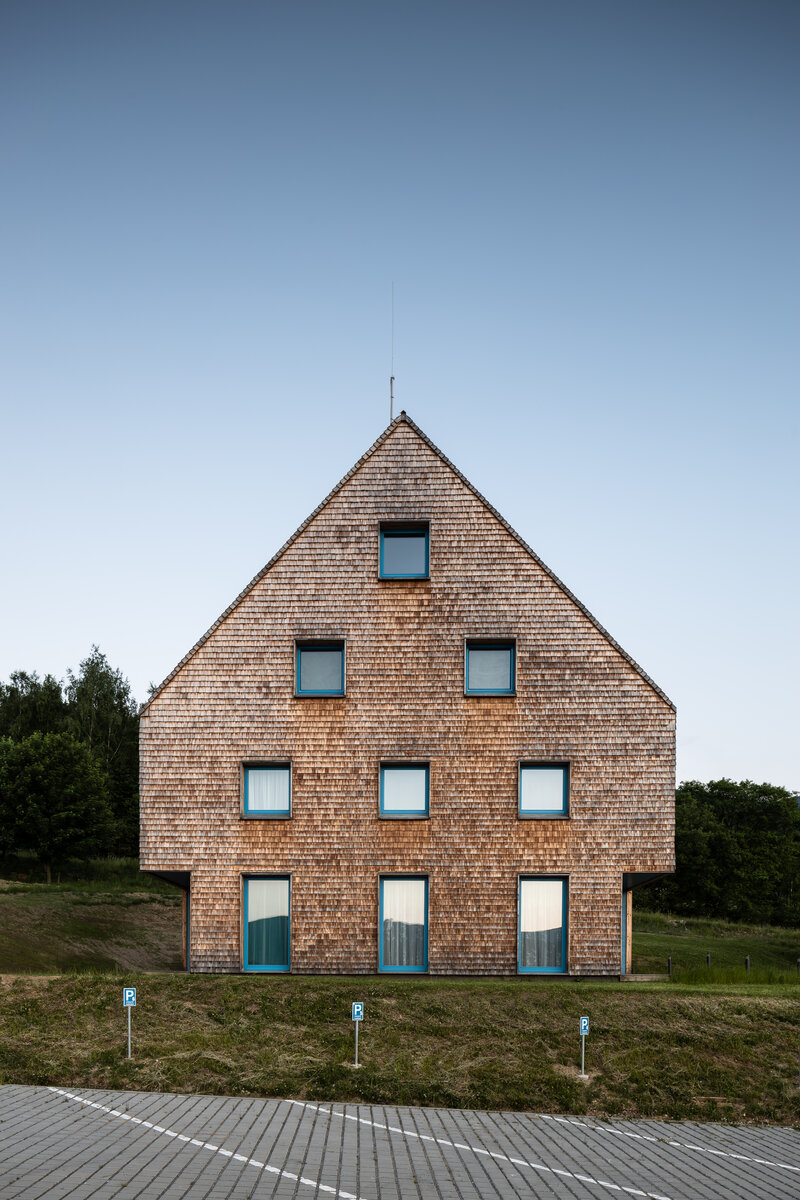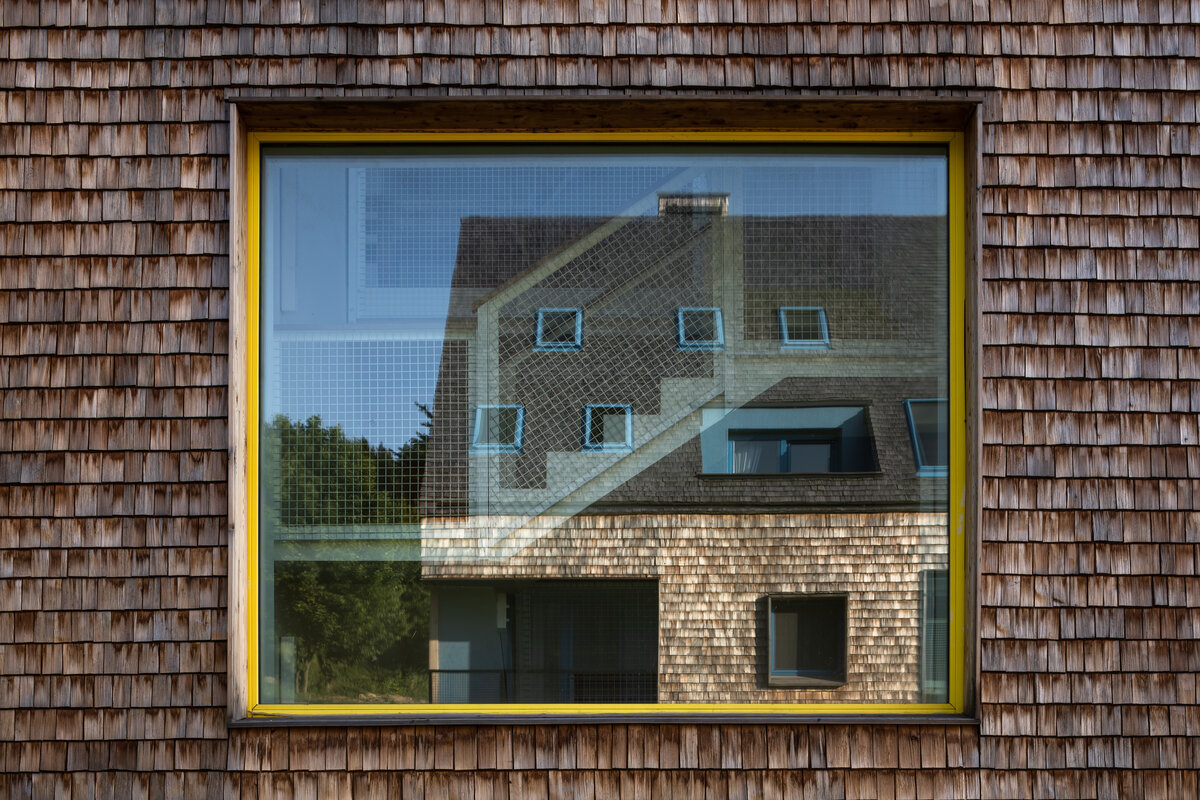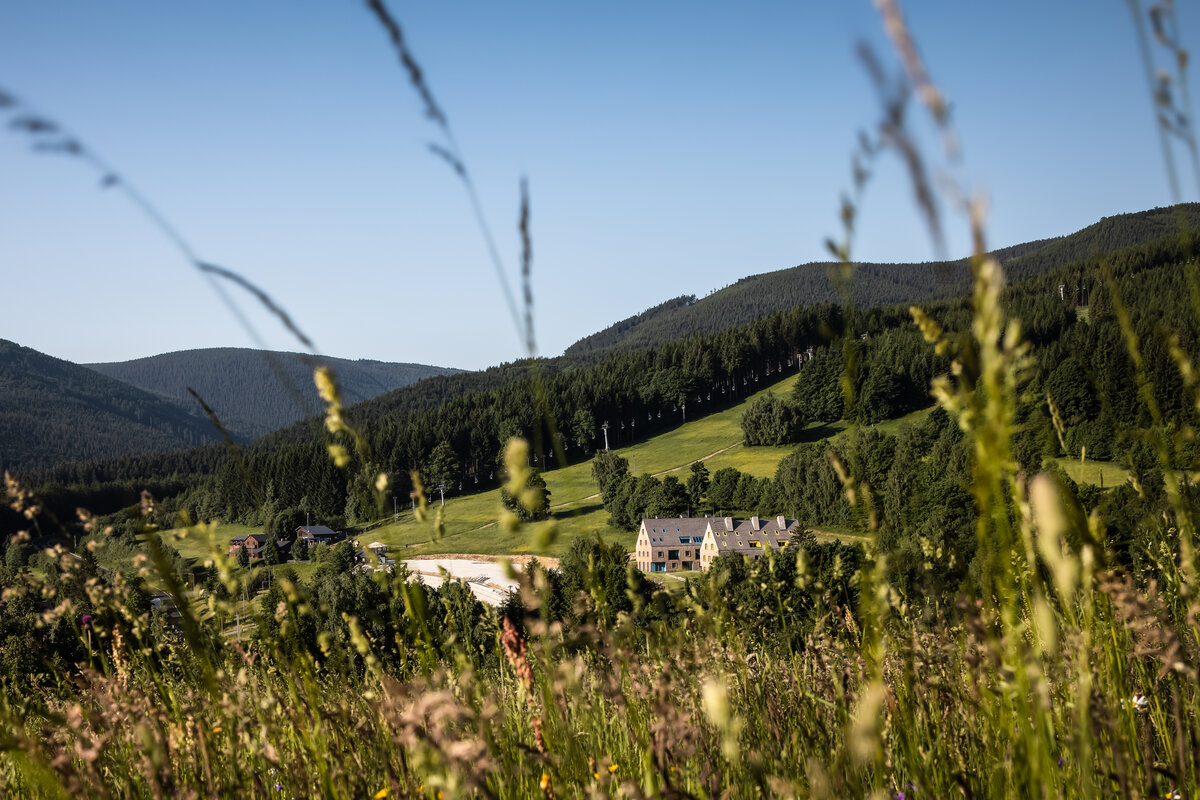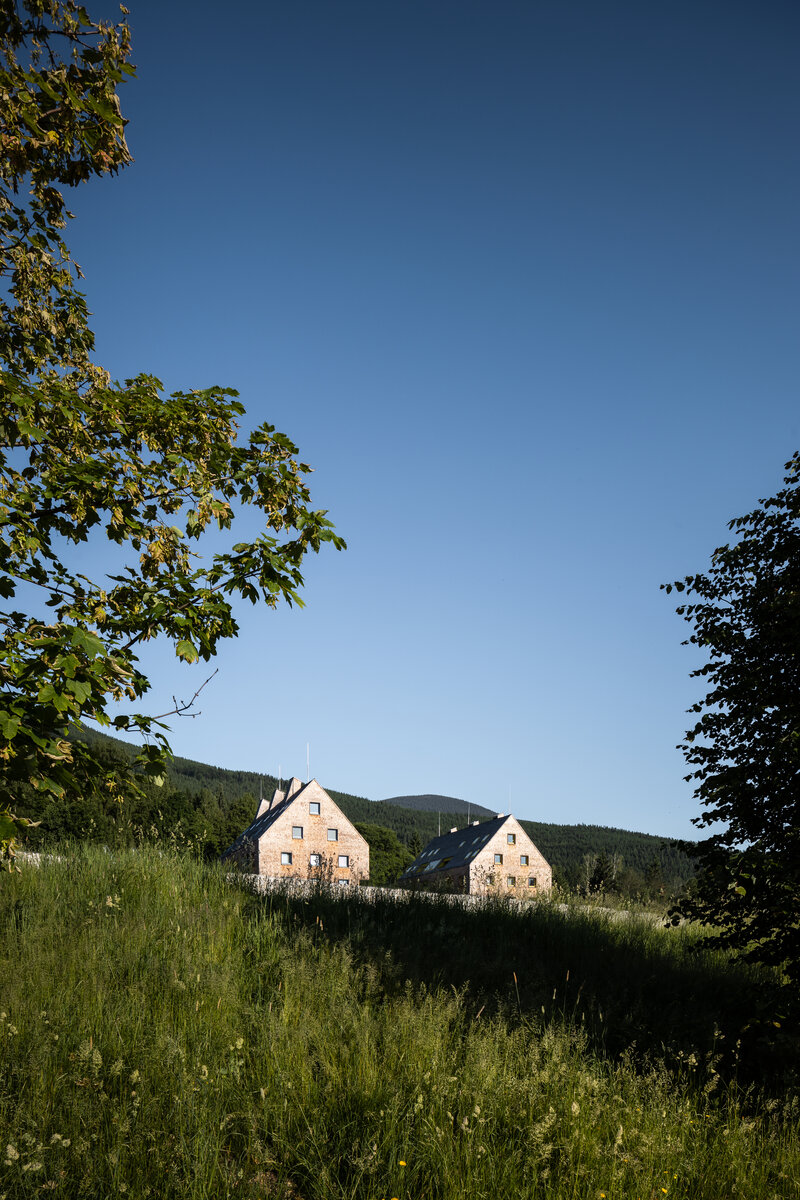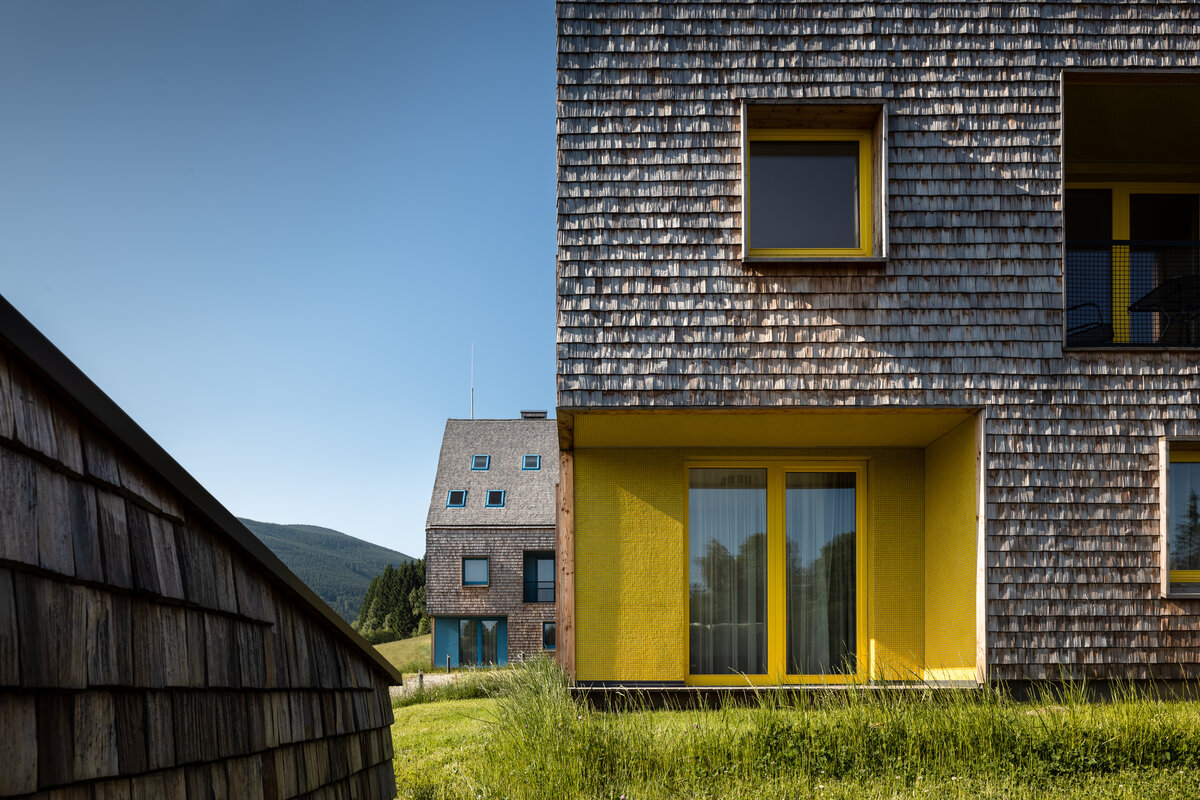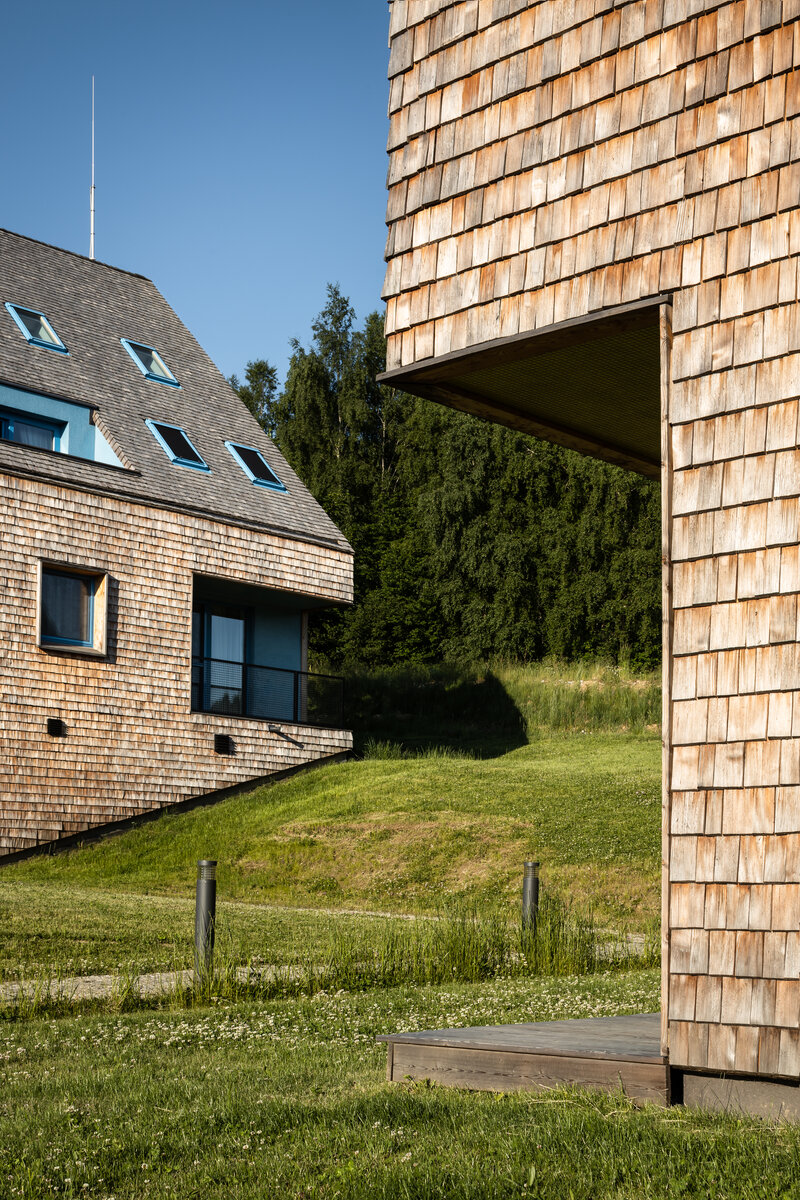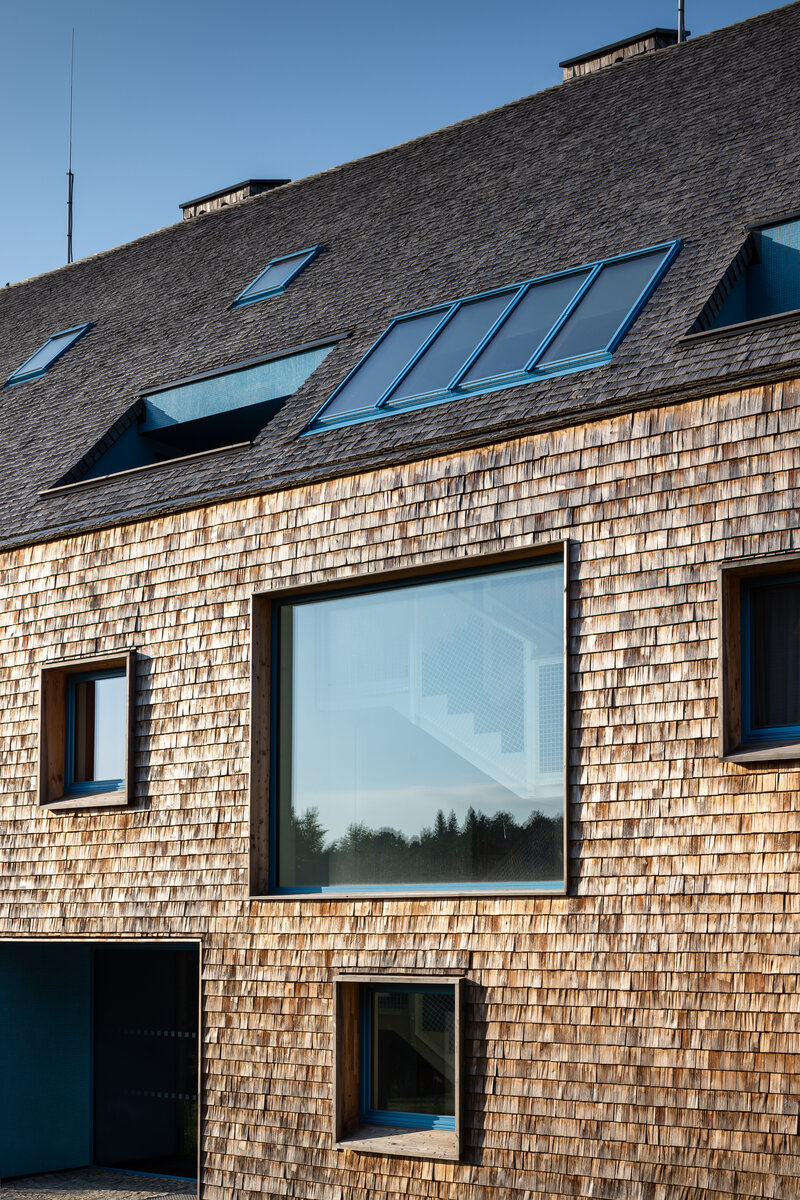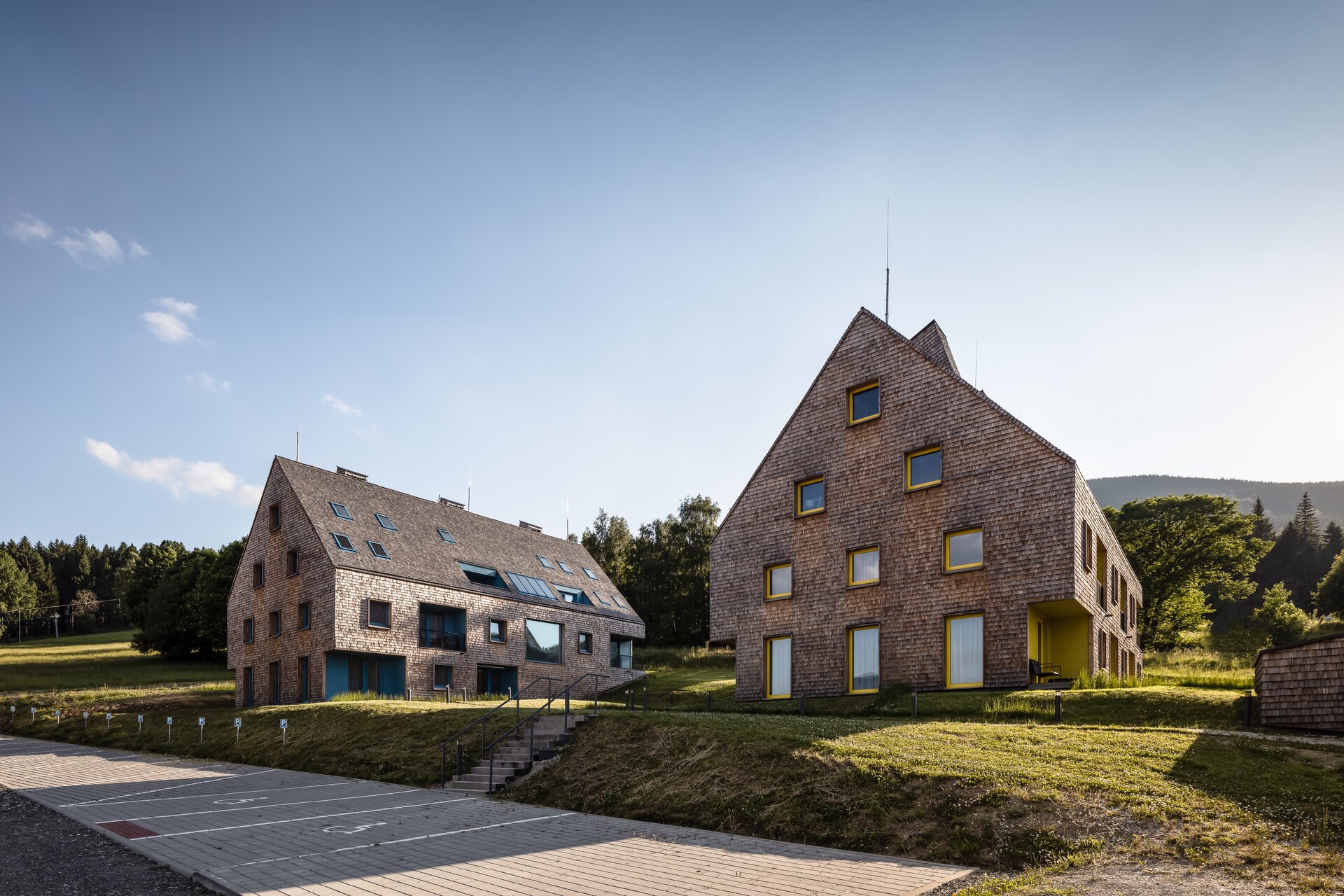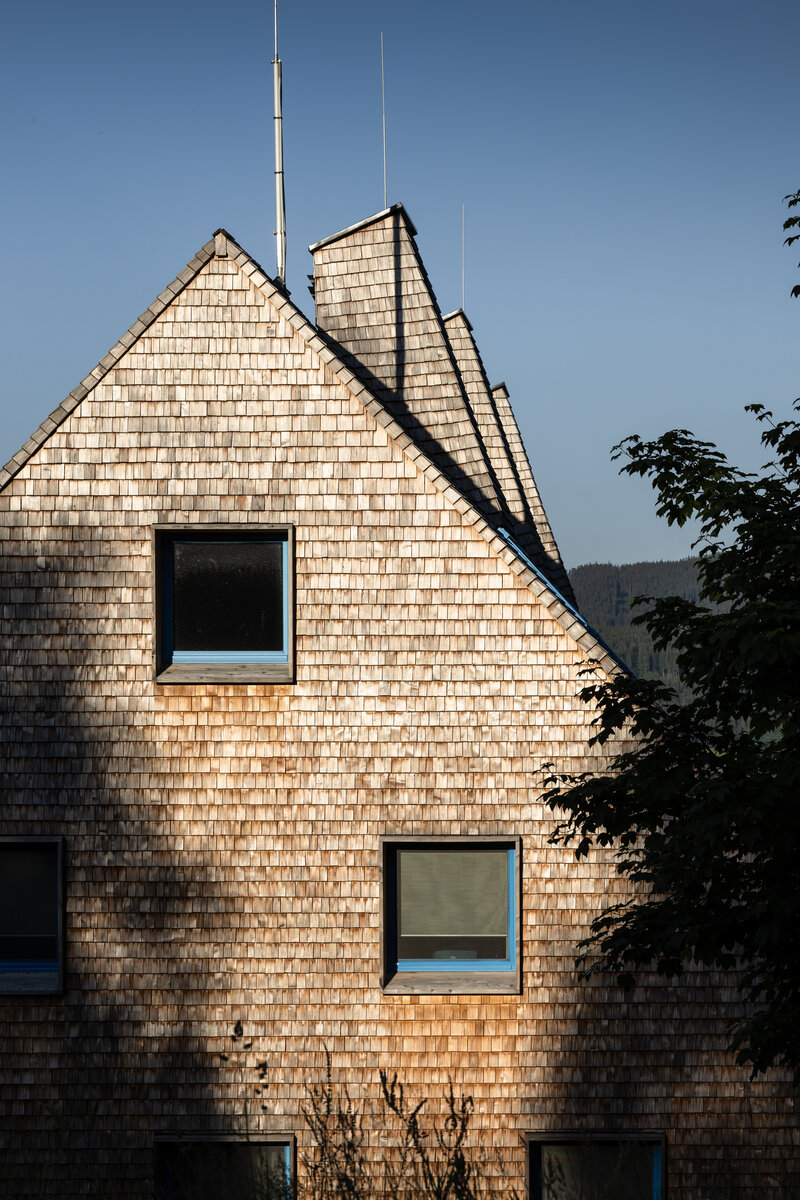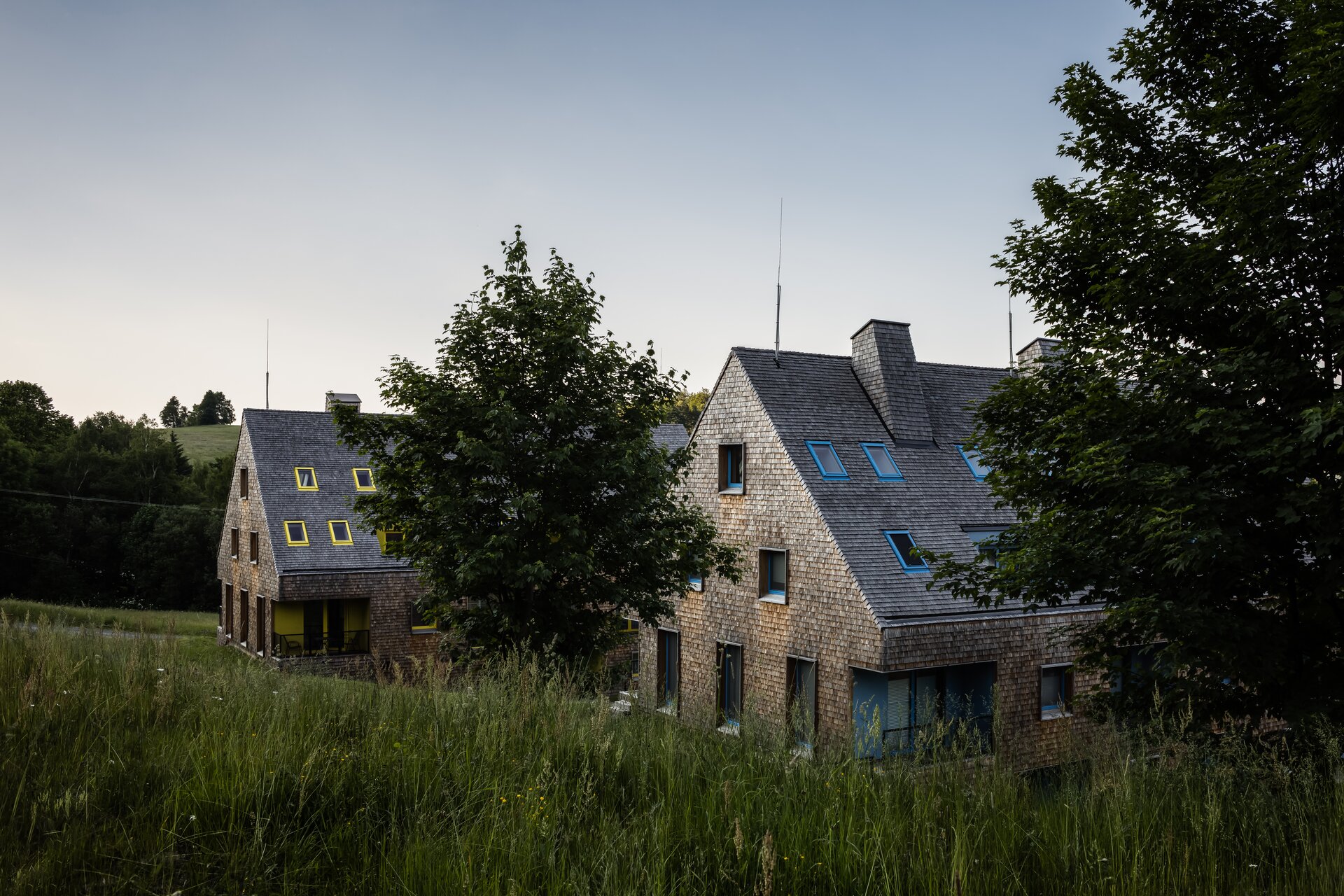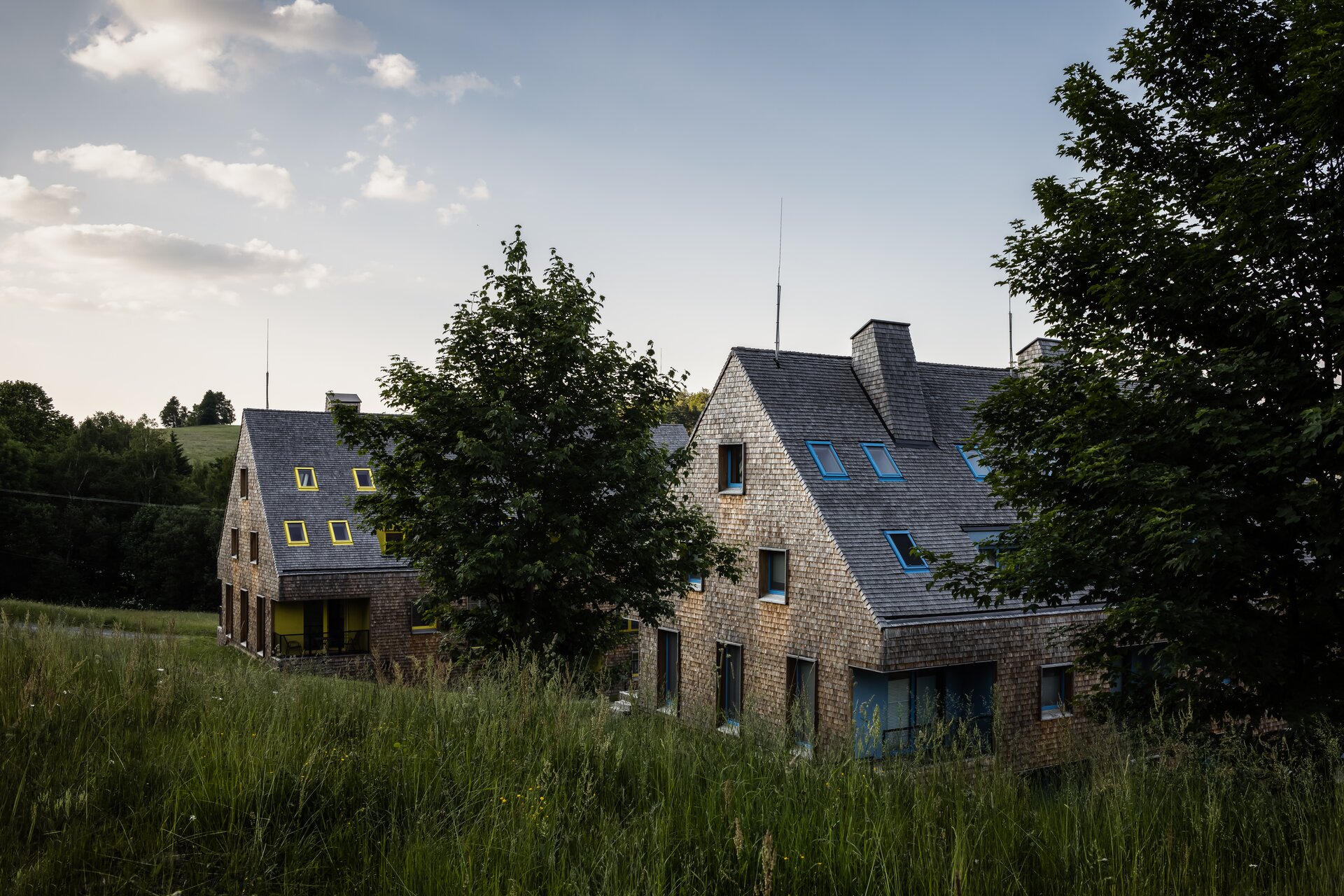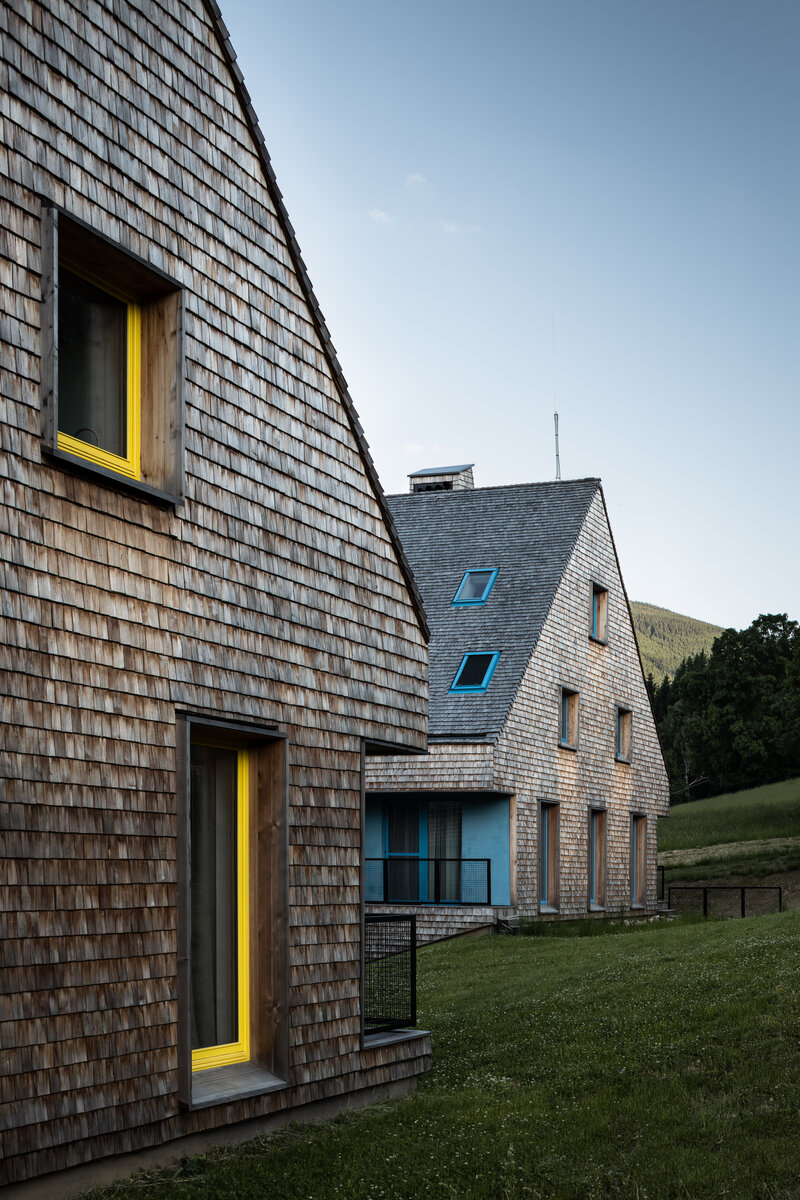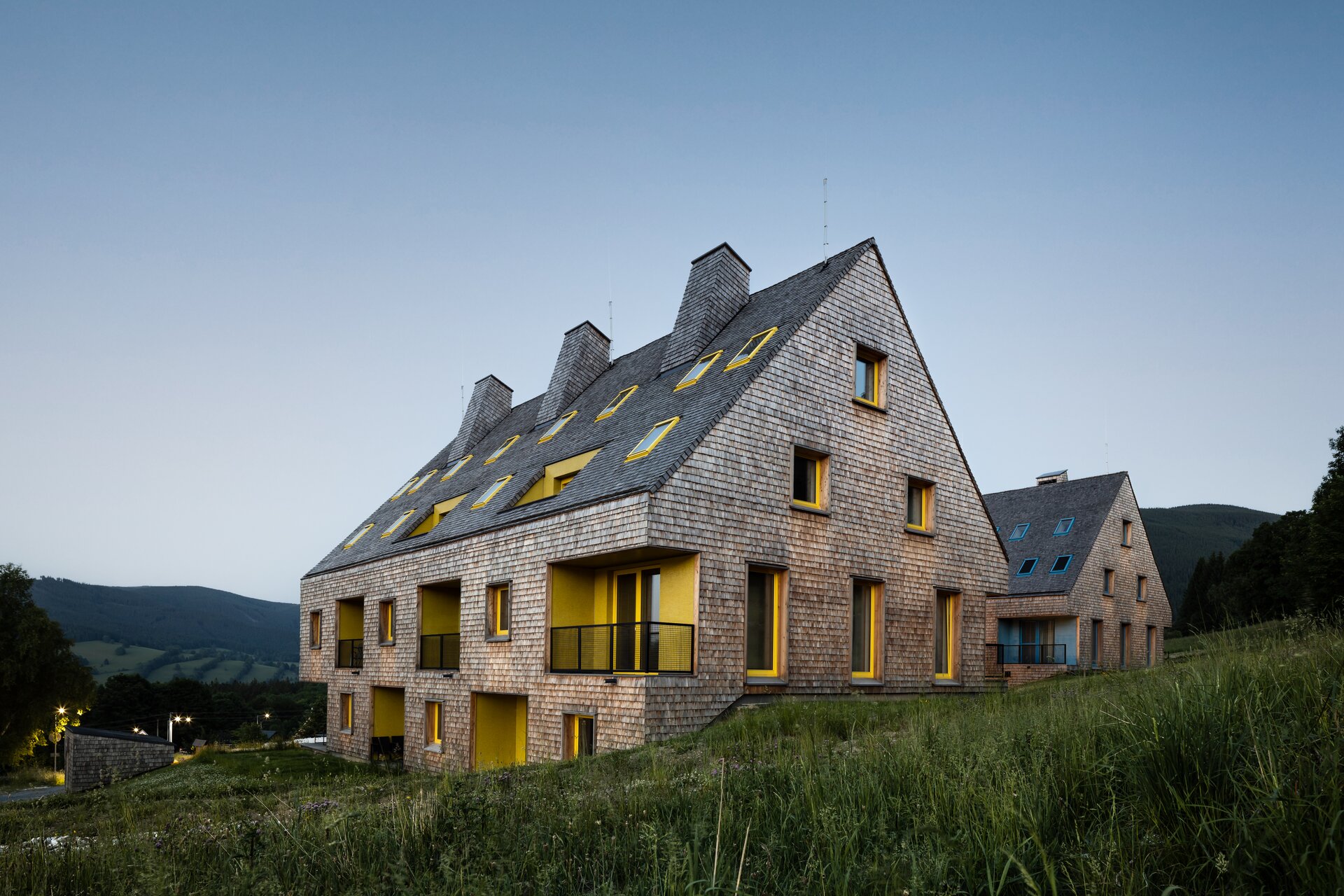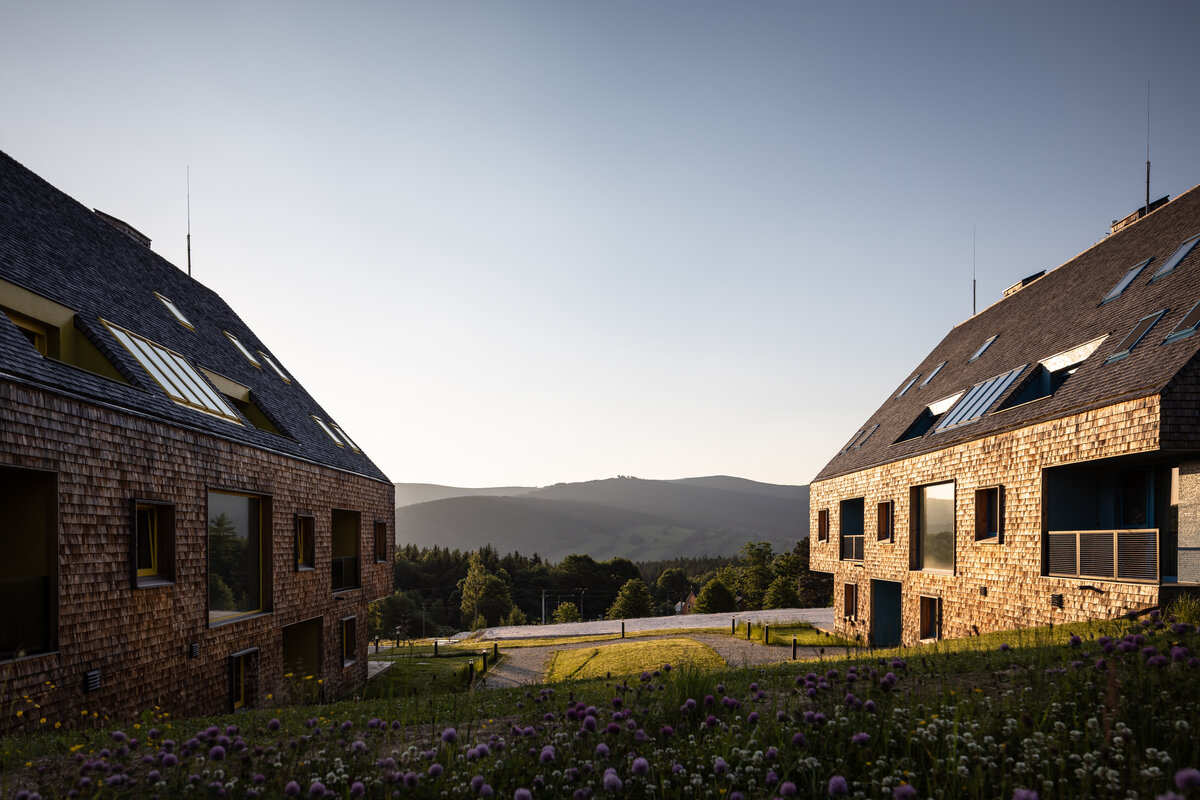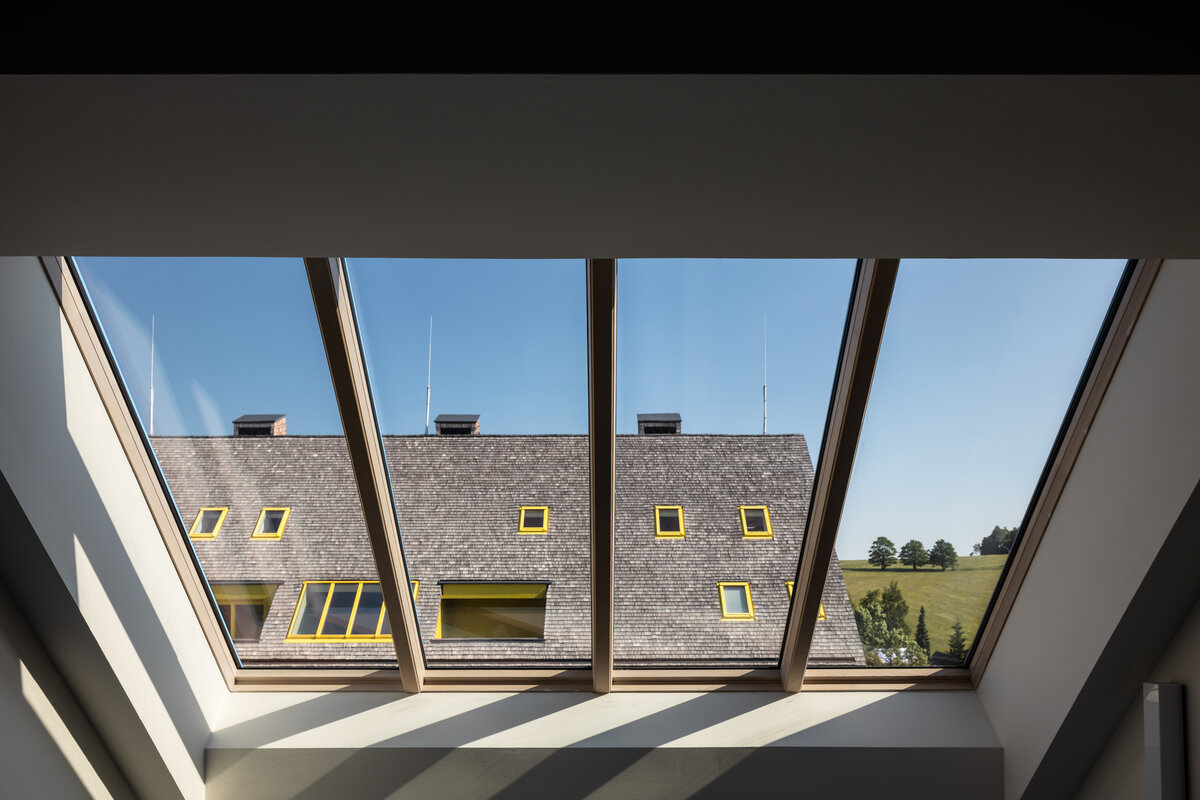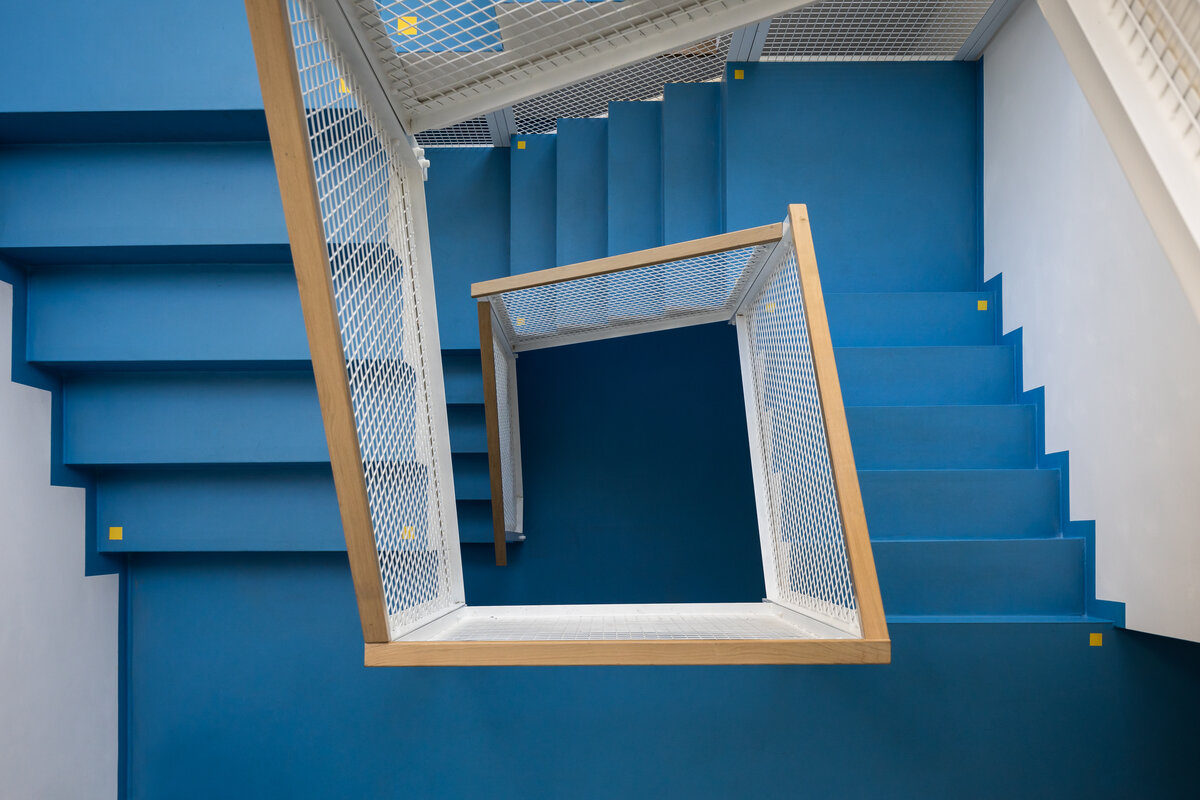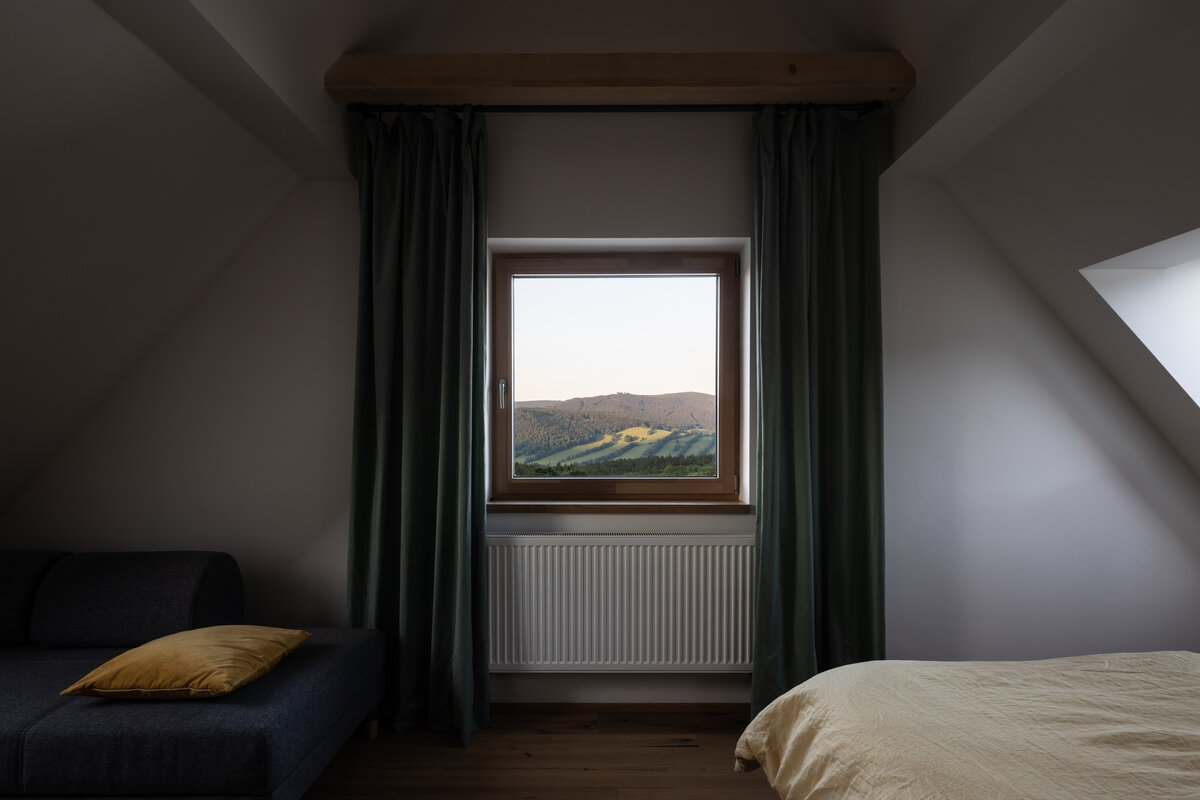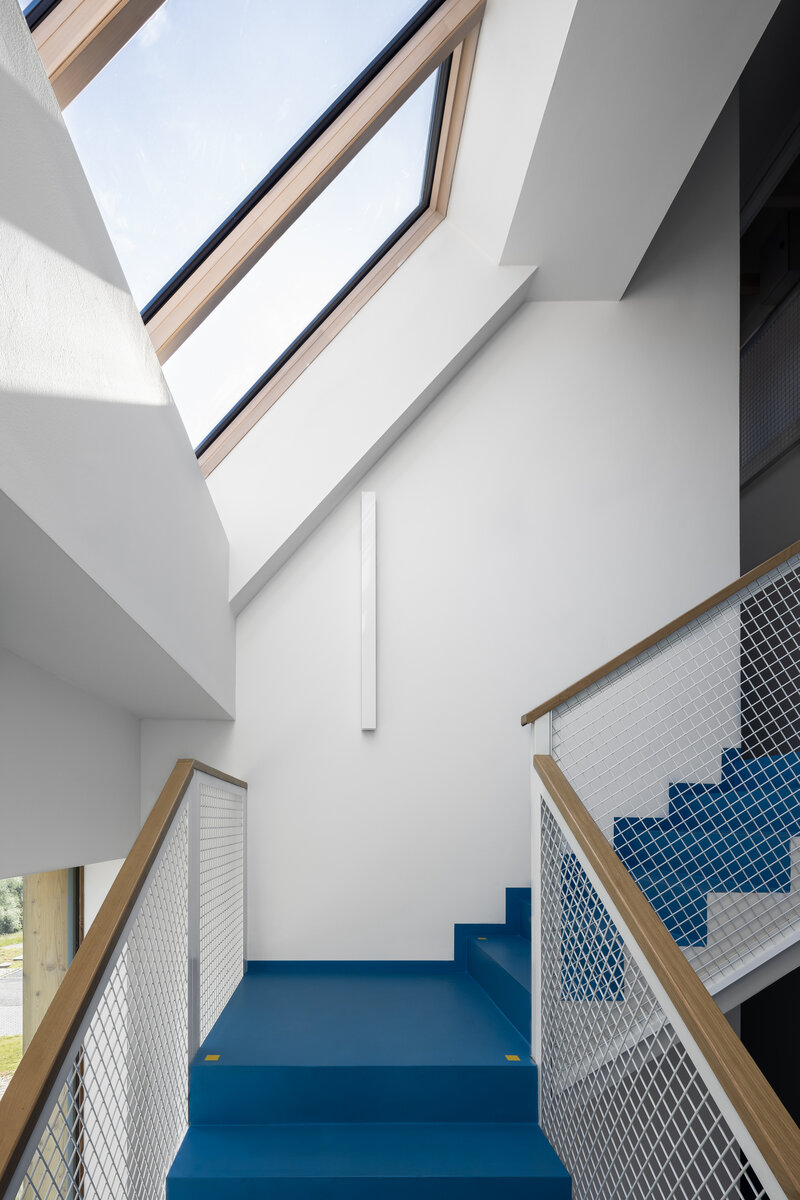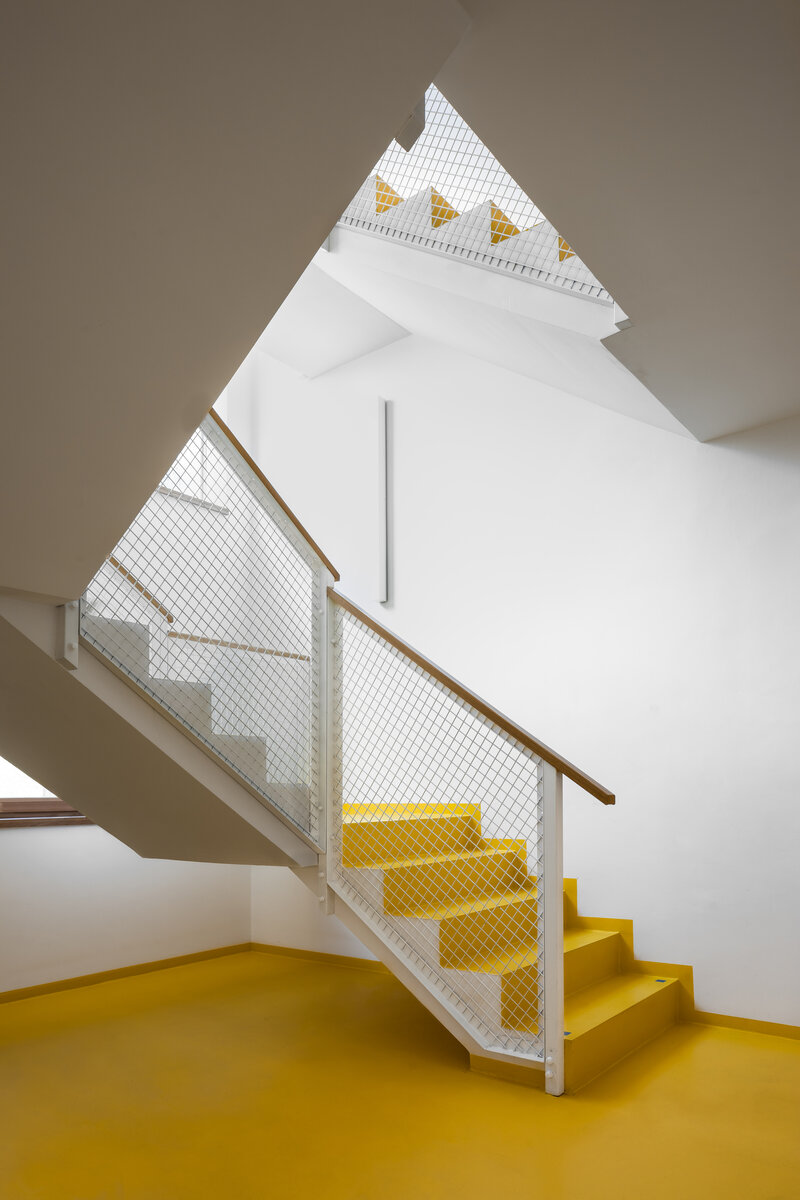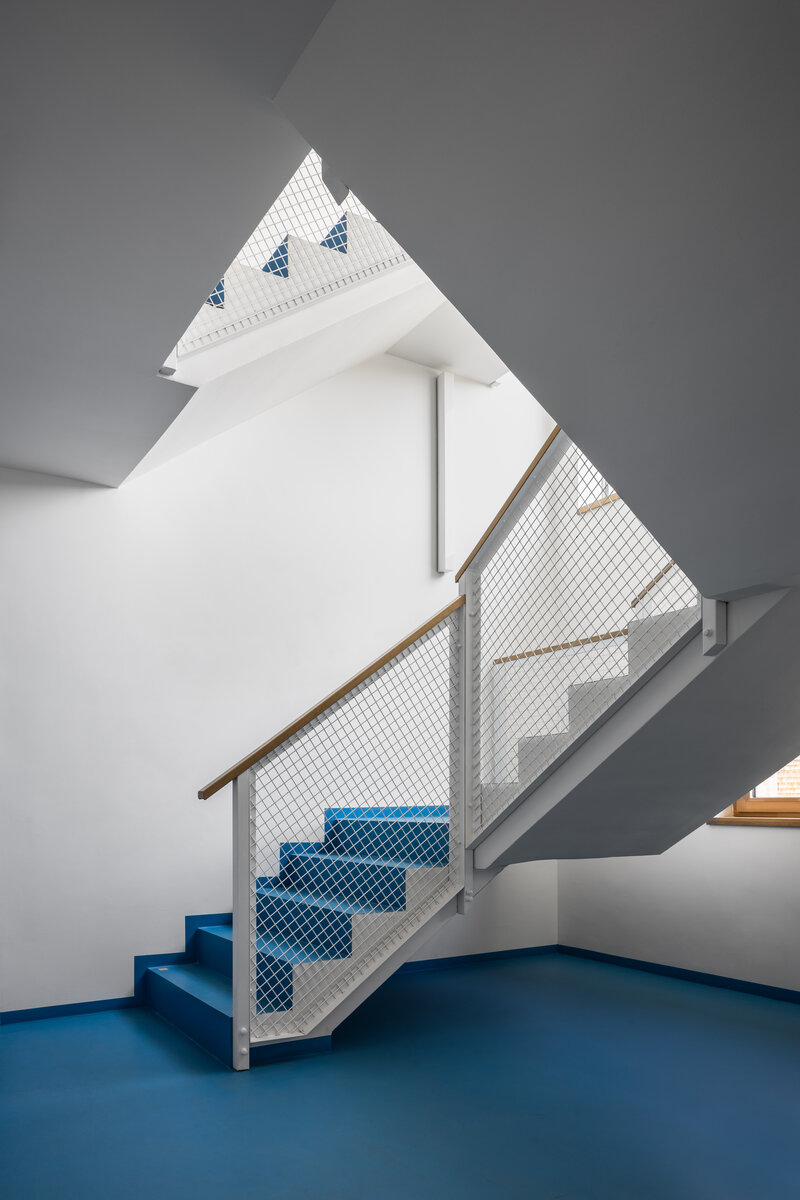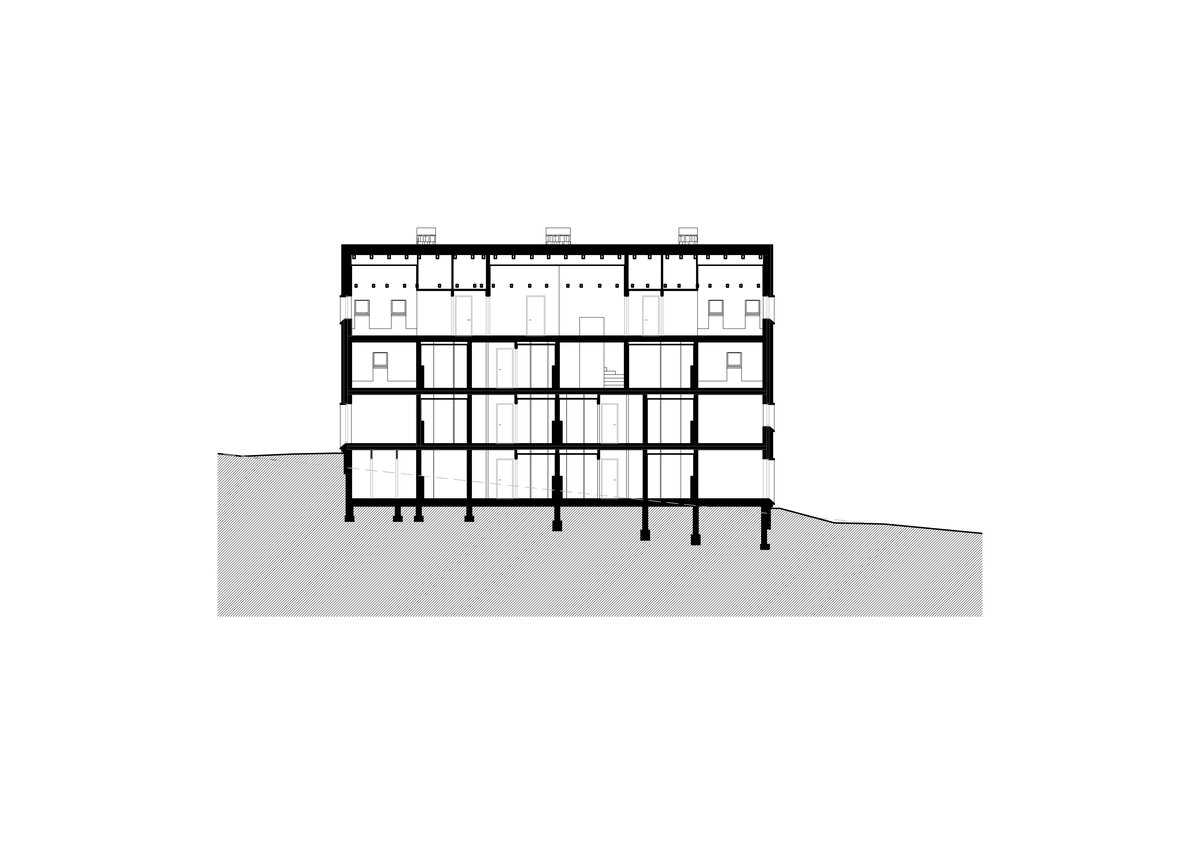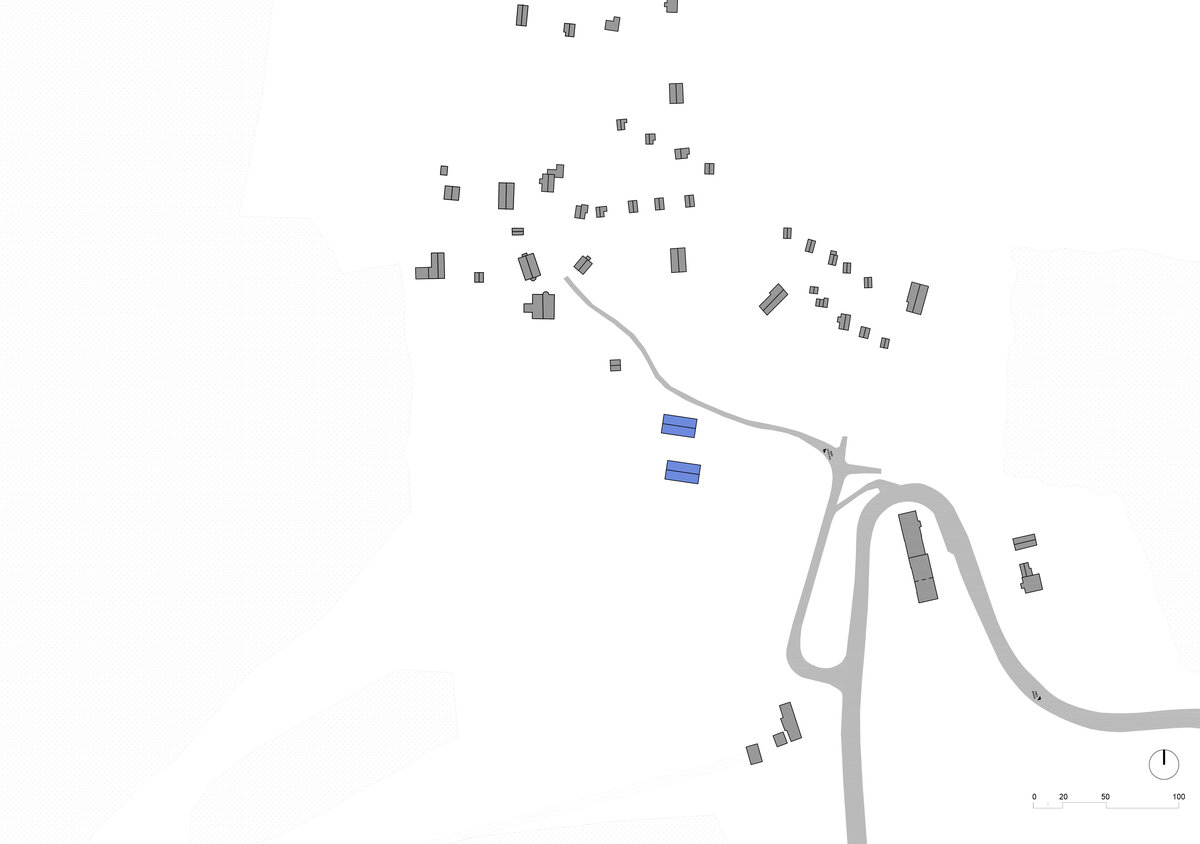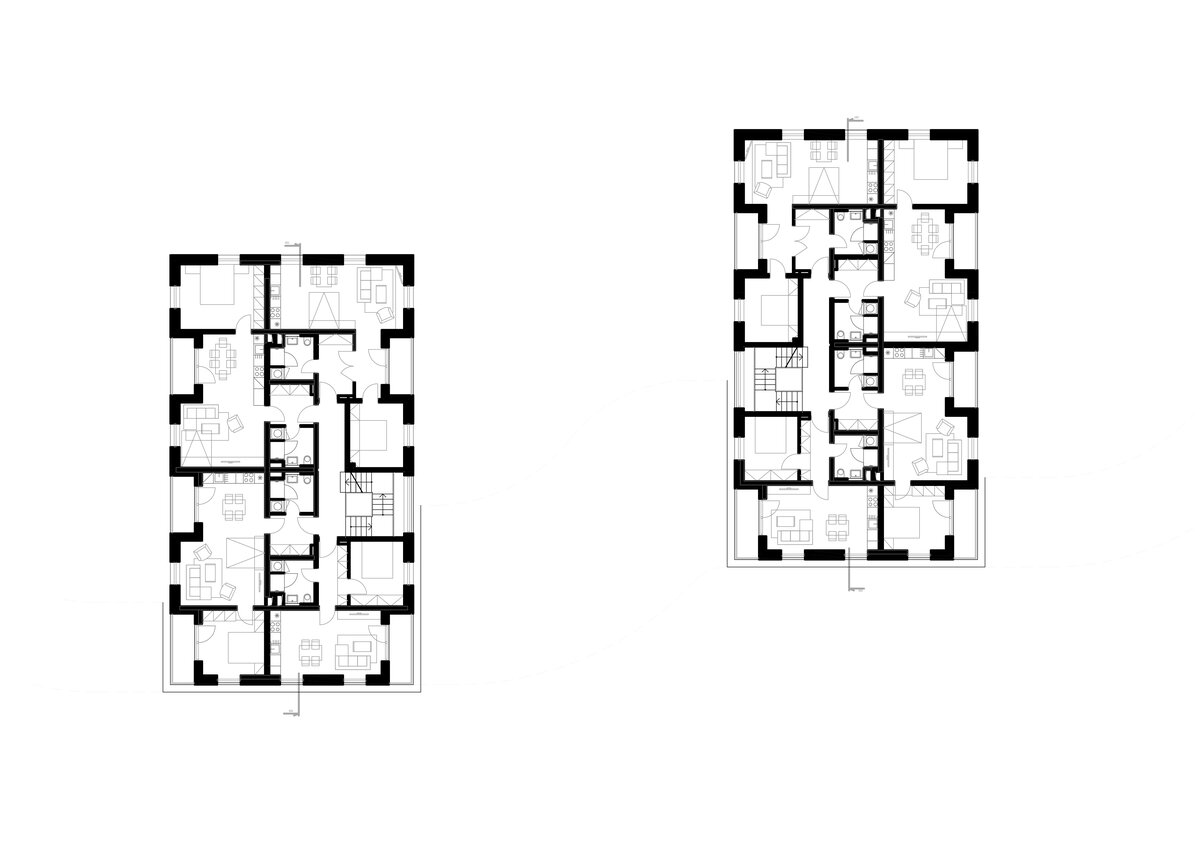 Author
Ing. arch. Roman Gale, IIng. arch. David Bureš PhD., Ing. arch. Radek Pasterný, Ing. arch. Nicol Gale, Bc. Kateřina Kunzová / CL3
Studio
Location
Filipovice 534, 79001 Bělá pod Pradědem - Filipovice, Česko
Investor
Domoplan a.s.
tř. Kpt. Jaroše 1936/19, 602 00 Brno
Supplier
-
-
Date of project approval
September 2021
Fotograf
Contemporary, almost minimalistic simple conception of constructions is a free version of the traditional morphology of the original architecture of the Jesenicko region. The classic saddle roof completes the basic mass on the rectangular foundations. Both buildings are completely faced with the typical material of local origin – larch shingles in naturel design.
Enclosed balconies form a contrast to the "soft", unplaned larch coat of the main house mass, which will darken with time. They define the nature of the buildings due to the shine of their crystalline coloured glass mosaic together with strictly quadratic windows with the same frame colour.
Residential parts are designed as sand-lime brick walls with iron-concrete monolithic ceilings, the roof is a wooden saddle construction. The building stands on a shallow foundation consisting of footings, pads and slabs.
The construction relies on traditional materials – the wooden coat of larch shingles from local forest, which is a free paraphrase of facades of local barns, but also gable walls of residential buildings. Coloured enclosed balconies form a contrast to the naturally greying coat and give the construction a coloured accent and vividness.
The design is as self-relying as possible with respect to the mountain region – the only supplied utility is power. Heating is based on heat pump (soil-water), common areas are equipped with air recuperation, water comes from the own well with the own necessary water supplying equipment and waste water will be disposed to the own sewage-treatment system with cleaned water absorption to the ground.
Green building
Environmental certification
| | |
| --- | --- |
| Type and level of certificate | - |
Water management
| | |
| --- | --- |
| Is rainwater used for irrigation? | |
| Is rainwater used for other purposes, e.g. toilet flushing ? | |
| Does the building have a green roof / facade ? | |
| Is reclaimed waste water used, e.g. from showers and sinks ? | |
The quality of the indoor environment
| | |
| --- | --- |
| Is clean air supply automated ? | |
| Is comfortable temperature during summer and winter automated? | |
| Is natural lighting guaranteed in all living areas? | |
| Is artificial lighting automated? | |
| Is acoustic comfort, specifically reverberation time, guaranteed? | |
| Does the layout solution include zoning and ergonomics elements? | |
Principles of circular economics
| | |
| --- | --- |
| Does the project use recycled materials? | |
| Does the project use recyclable materials? | |
| Are materials with a documented Environmental Product Declaration (EPD) promoted in the project? | |
| Are other sustainability certifications used for materials and elements? | |
Energy efficiency
| | |
| --- | --- |
| Energy performance class of the building according to the Energy Performance Certificate of the building | C |
| Is efficient energy management (measurement and regular analysis of consumption data) considered? | |
| Are renewable sources of energy used, e.g. solar system, photovoltaics? | |
Interconnection with surroundings
| | |
| --- | --- |
| Does the project enable the easy use of public transport? | |
| Does the project support the use of alternative modes of transport, e.g cycling, walking etc. ? | |
| Is there access to recreational natural areas, e.g. parks, in the immediate vicinity of the building? | |