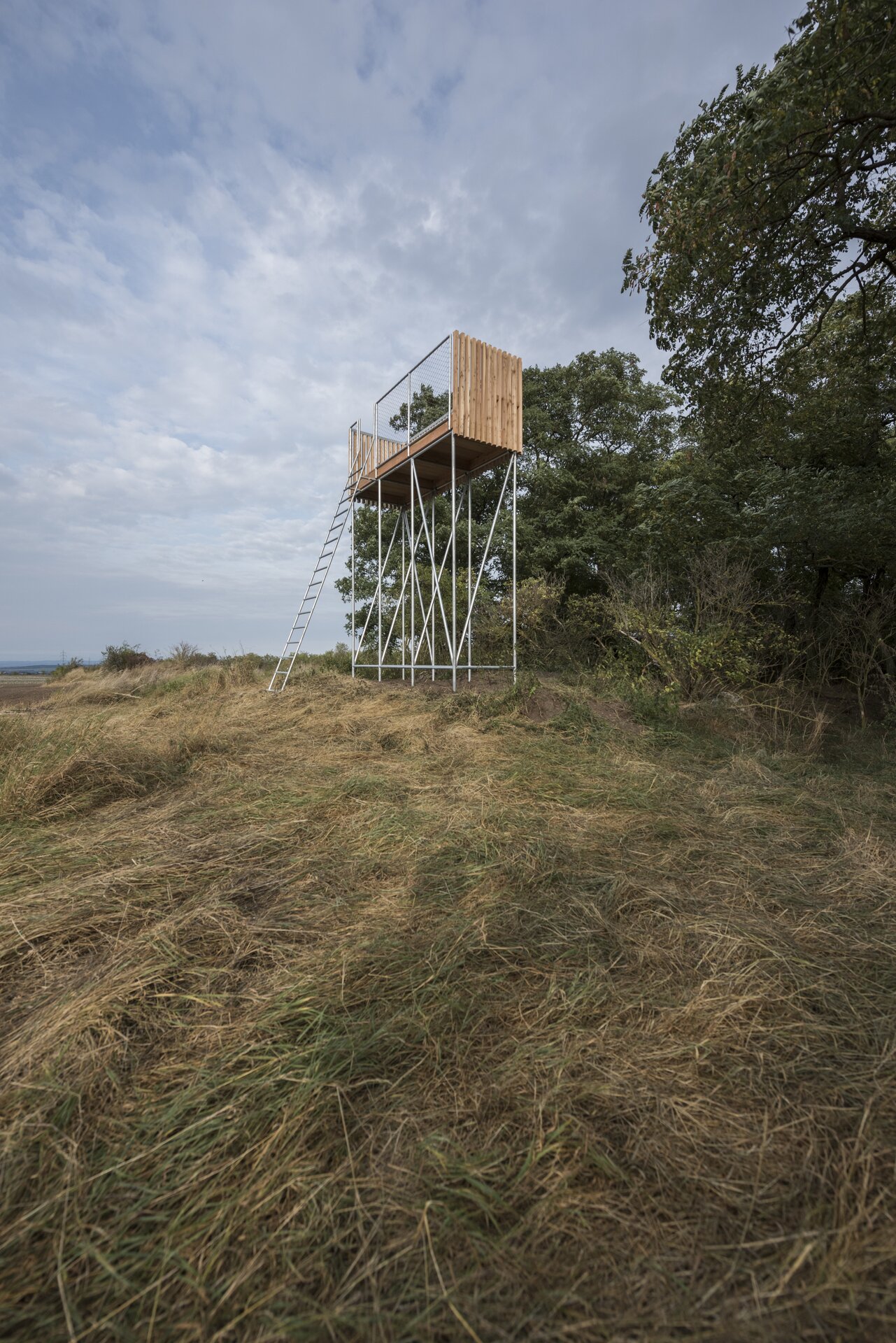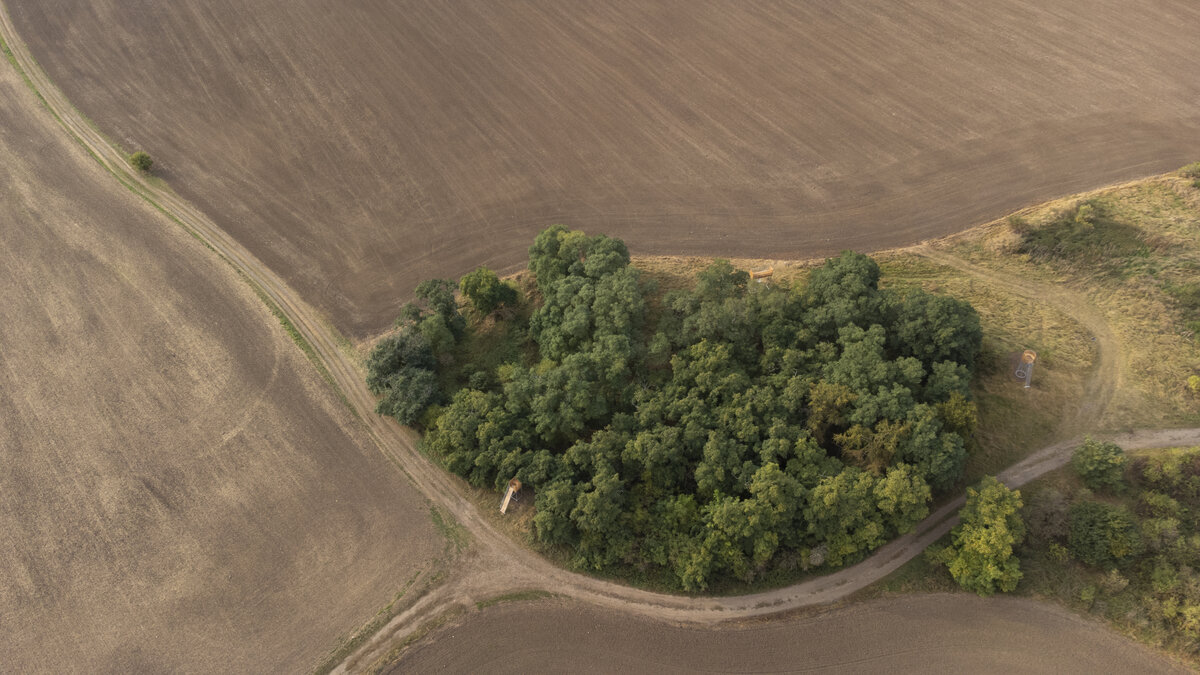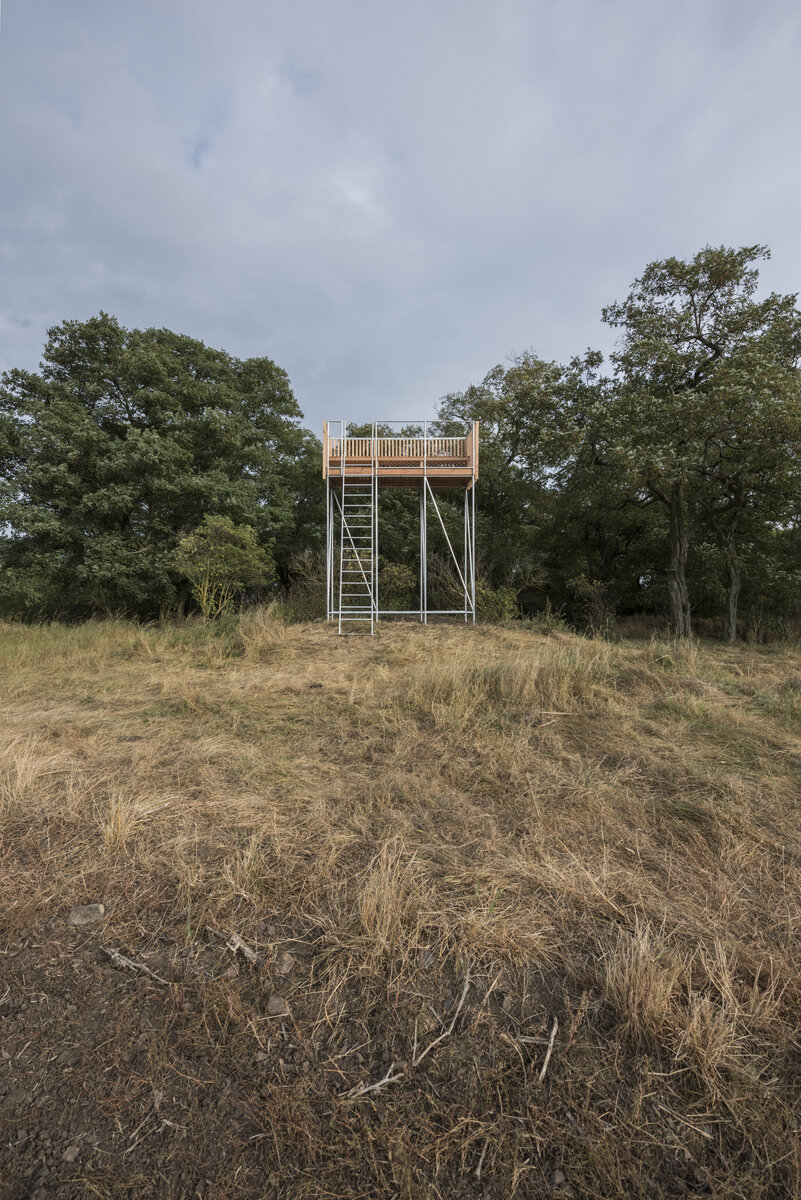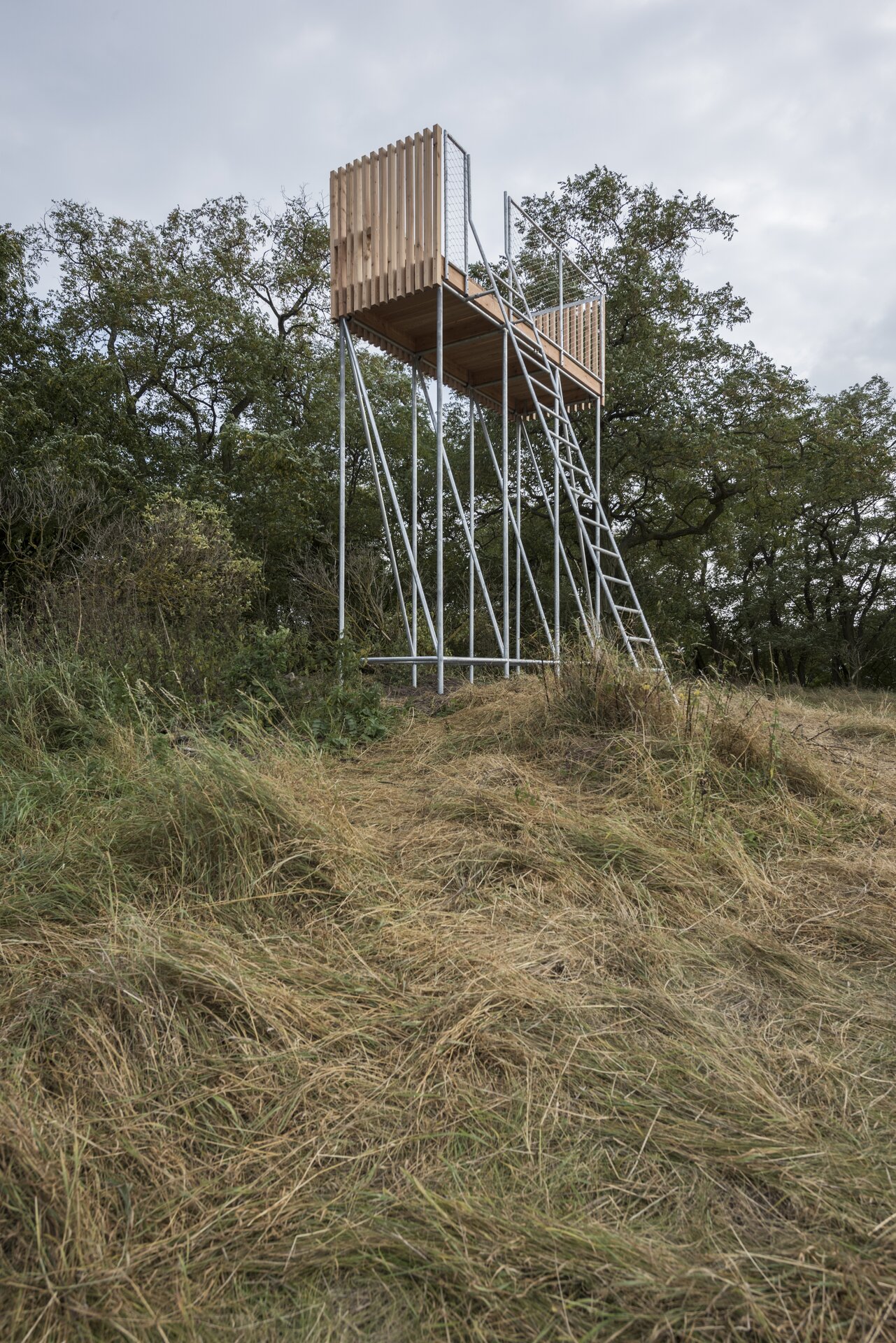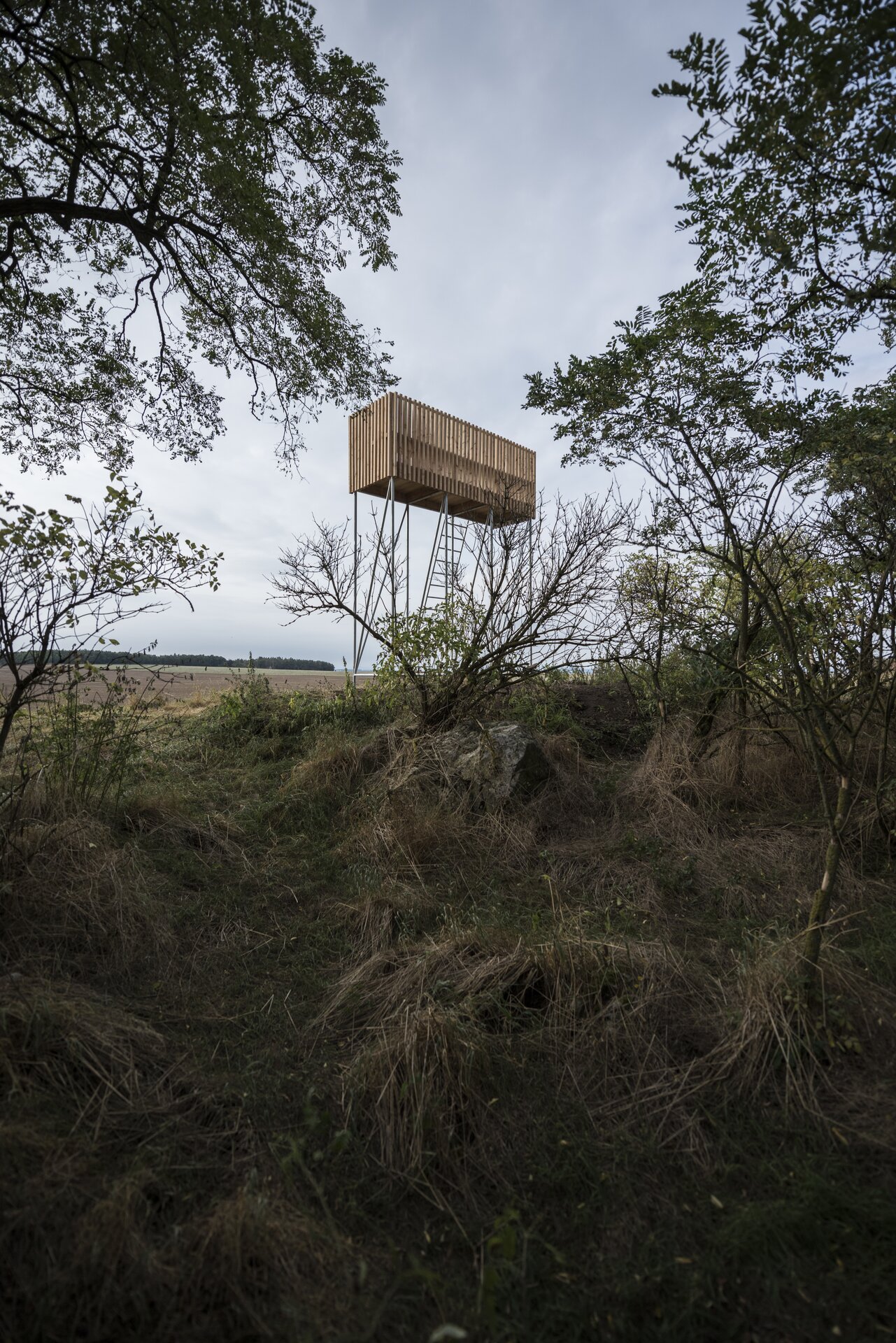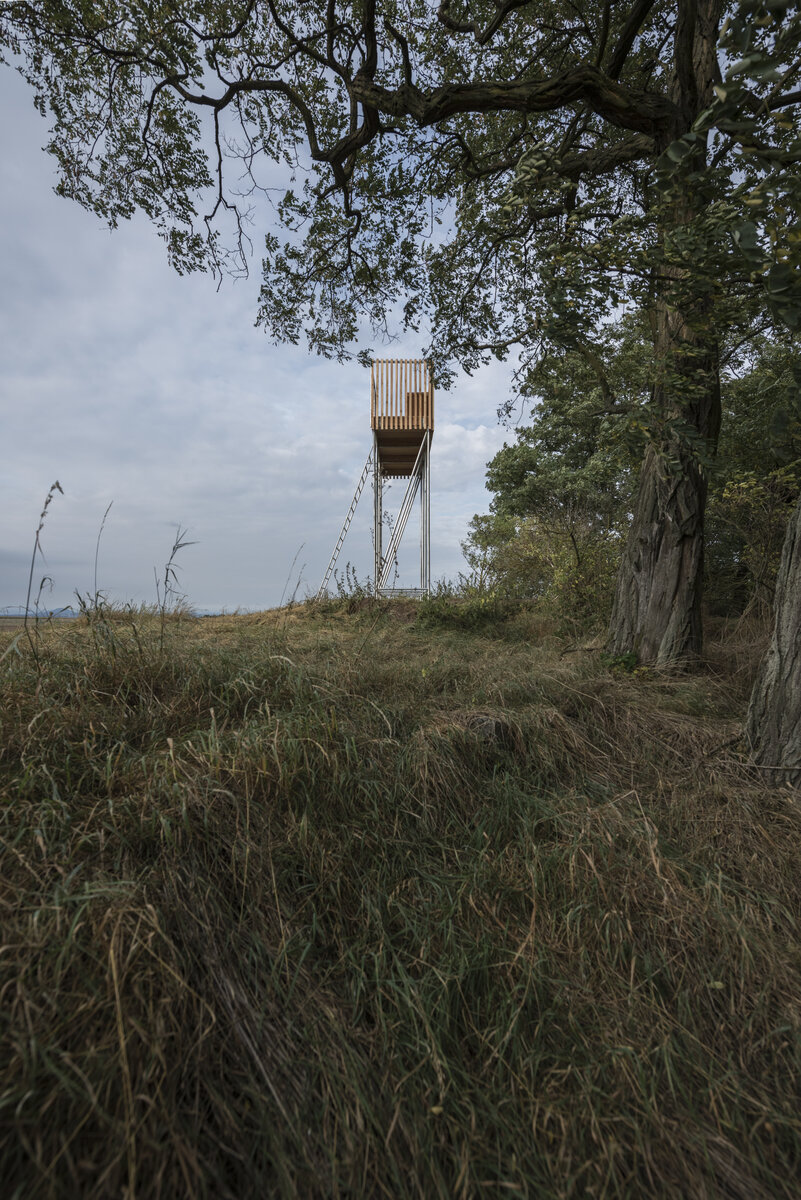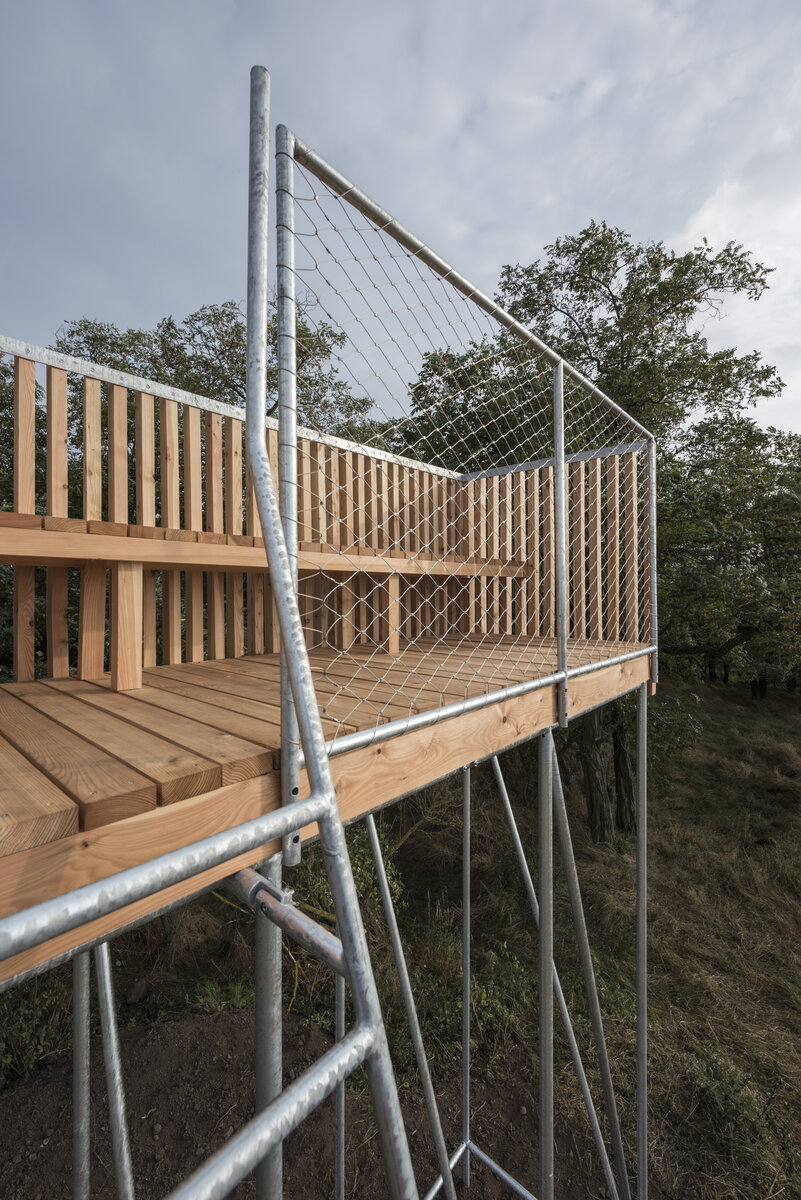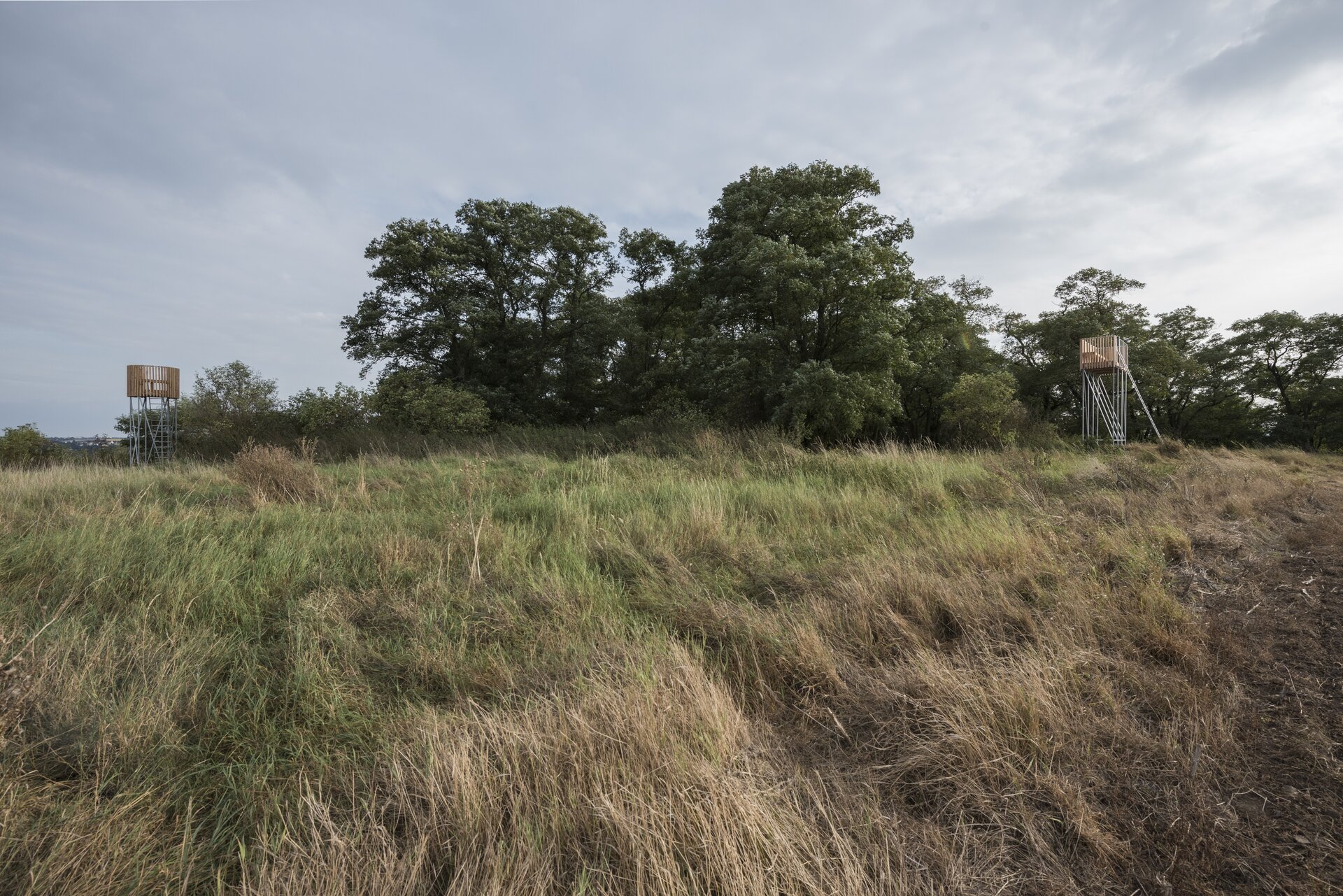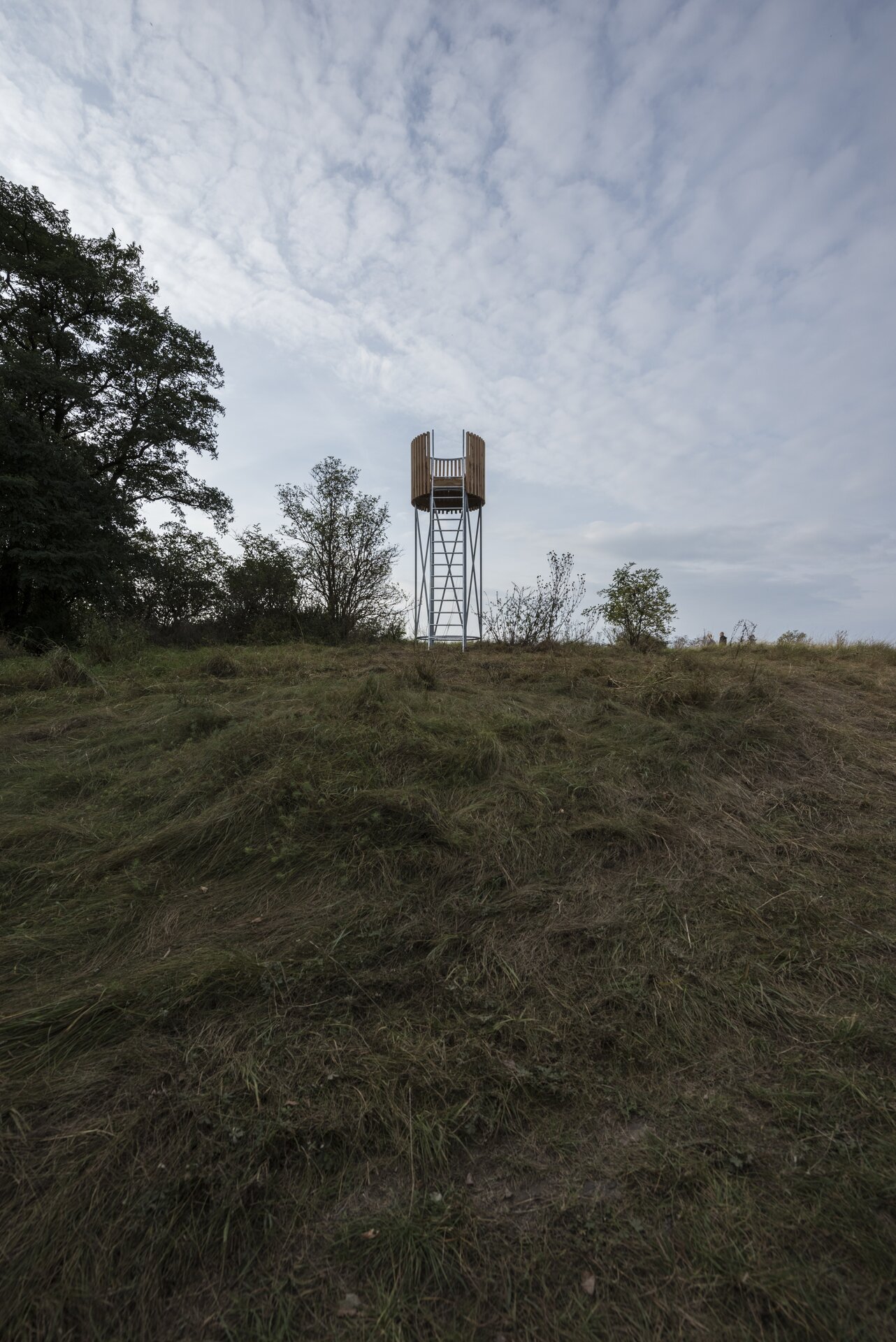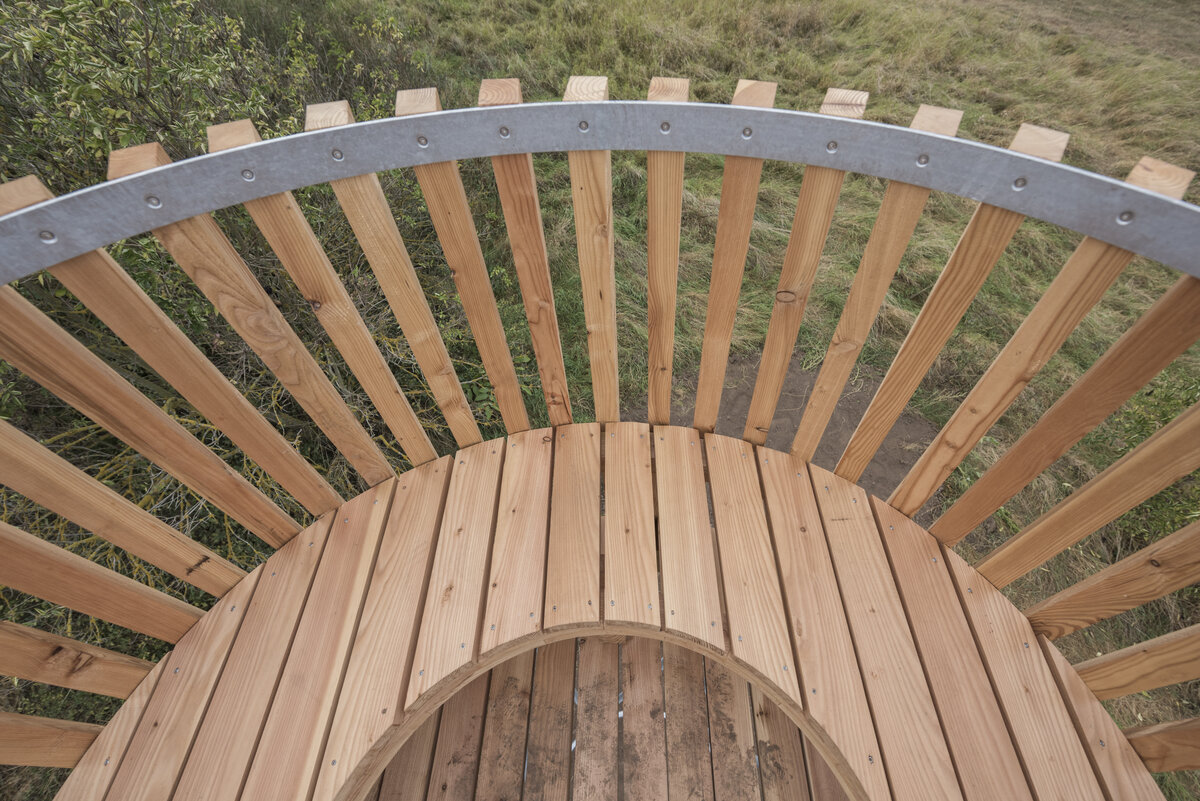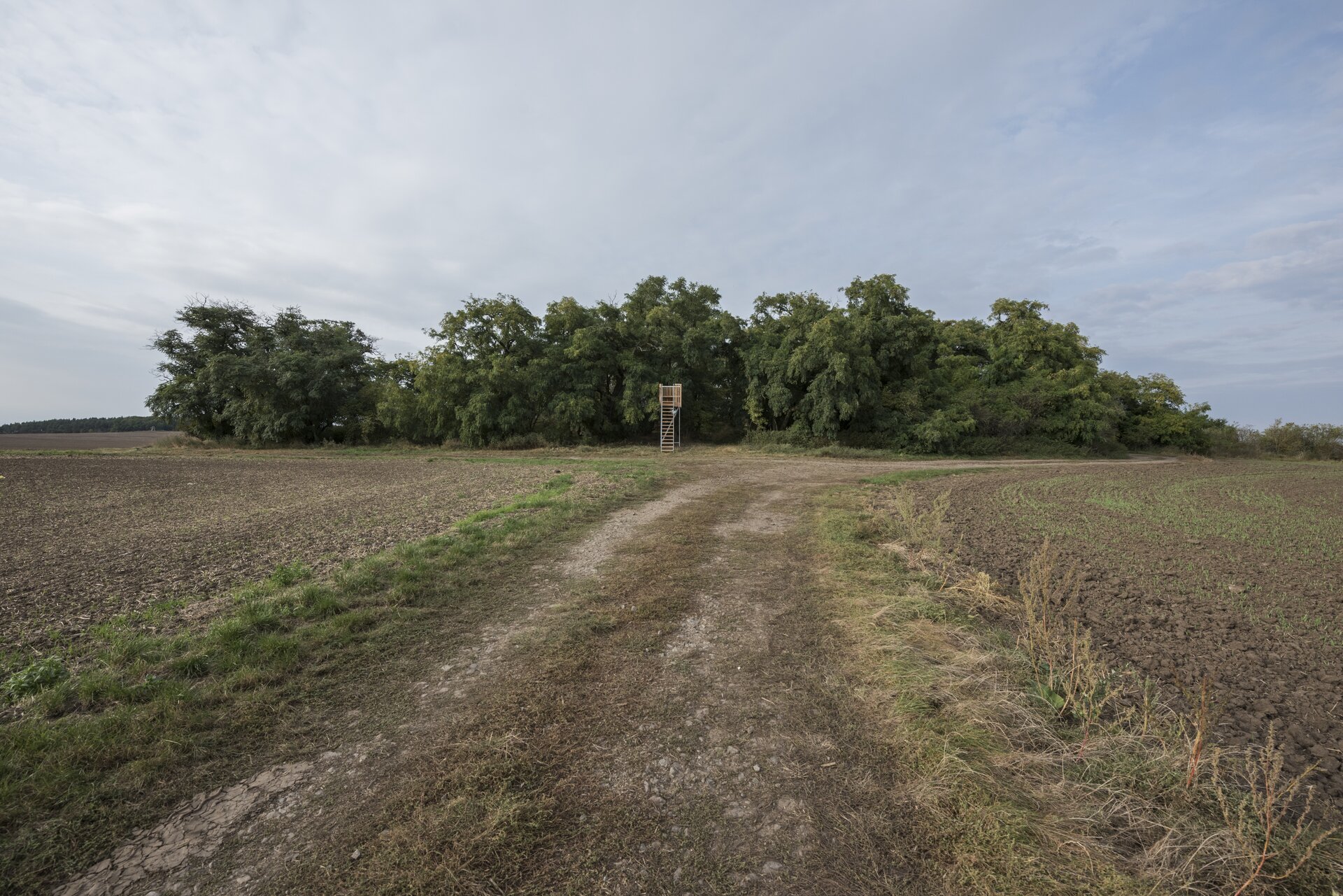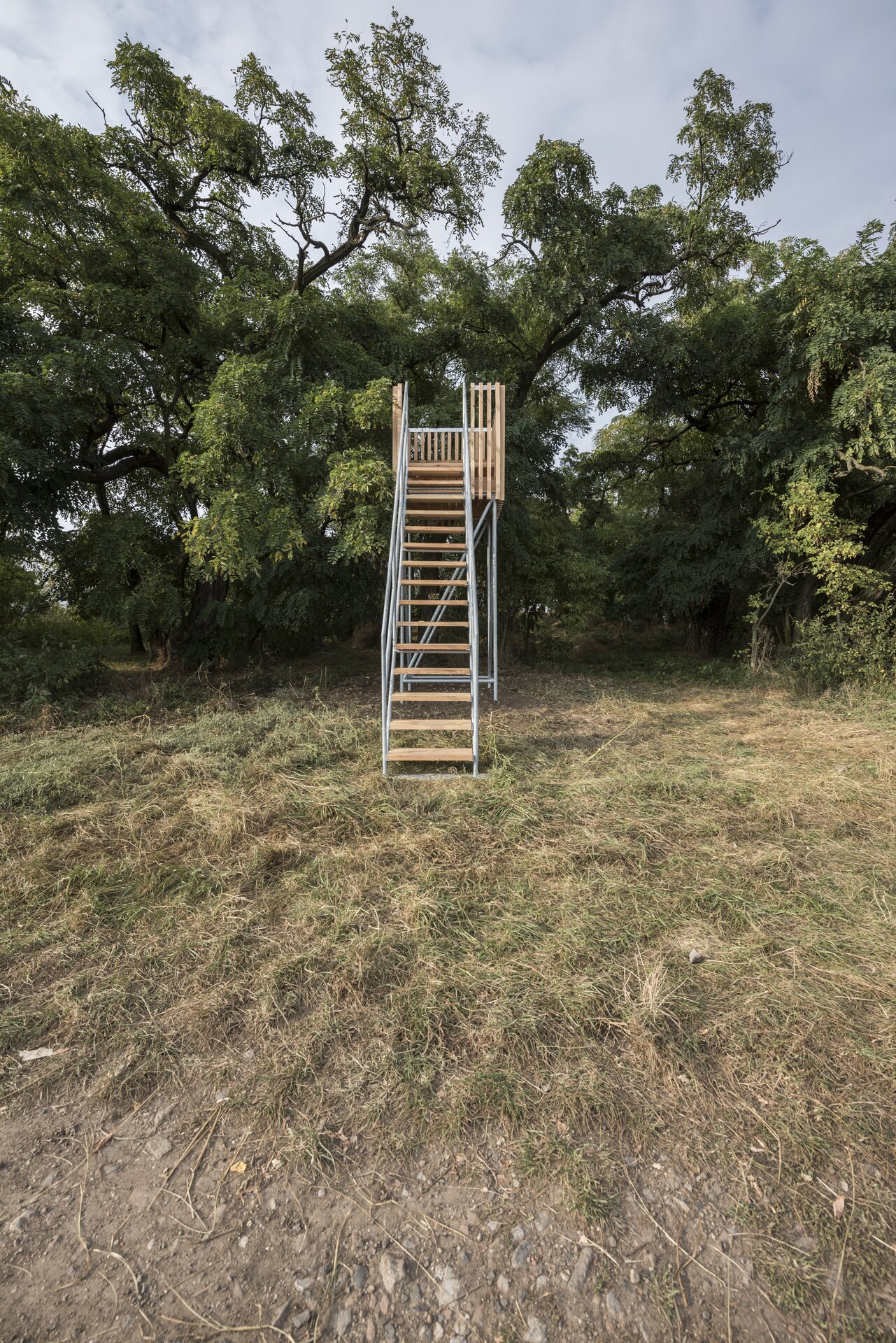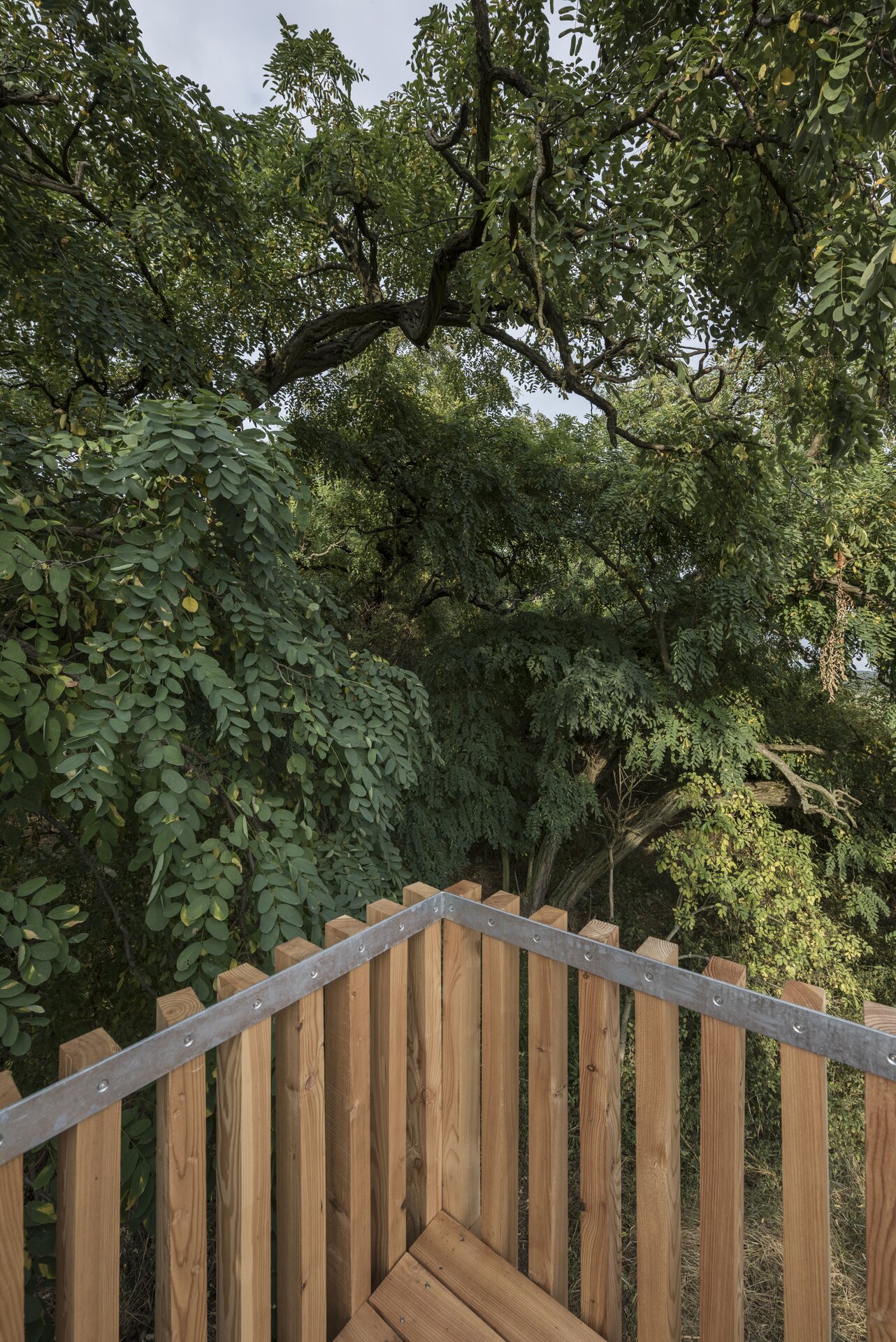 | | |
| --- | --- |
| Author | Ateliér Hlaváček-Čeněk, 1-1 lab, Fakulta architektury ČVUT, vedení projektu: Dalibor Hlaváček, Martin Čeněk, studentský tým: Tomáš Kodet (autor konceptu), Michaela Chmielová, Alena Linková, Jan Šefl, Mikuláš Valdman, Tomáš Vojtíšek, Anna Zíková |
| Studio | |
| Location | Tursko, Česká republika |
| Investor | Libčice nad Vltavou |
| Supplier | Ateliér Hlaváček-Čeněk, 1-1 lab, Fakulta architektury ČVUT |
| Date of project approval | October 2021 |
| Fotograf | |
High seats are small dominants of Czech fields. They have their own numbers, names after important hunters and sometimes a bizarre form revealing the imagination of their builders. Three high seats - Lavička, Silo and Křeslo - are new excursion places in a forgotten acacia grove between Libčice nad Vltavou and the village of Tursko. Their concept works with different geometric shapes, capacities and functions. The bench is the largest, the observers sit side by side and, in good weather, can see the Říp mountain. Circular Silo offers intimate space and interpersonal communication. Chair has the most moderate staircase, it is safe for children and seniors.

The project was created in cooperation with the city of Libčice nad Vltavou and the Department of Architectural Design II at FA CTU, focused on teaching sustainable architecture and so-called design-build projects, where students create a design and then build it with their own hands.
Each object consists of three parts - a concrete foundation slab, a steel supporting structure with a ladder or staircase and a wooden viewing platform with a railing and a seating bench. Their height is between three and five meters. All wooden elements are made of larch. While the subtle steel base is lost in distant views, the wooden elements contrast with the clear sky. Together they form a whole that communicates with the landscape and with each other.
Green building
Environmental certification
| | |
| --- | --- |
| Type and level of certificate | - |
Water management
| | |
| --- | --- |
| Is rainwater used for irrigation? | |
| Is rainwater used for other purposes, e.g. toilet flushing ? | |
| Does the building have a green roof / facade ? | |
| Is reclaimed waste water used, e.g. from showers and sinks ? | |
The quality of the indoor environment
| | |
| --- | --- |
| Is clean air supply automated ? | |
| Is comfortable temperature during summer and winter automated? | |
| Is natural lighting guaranteed in all living areas? | |
| Is artificial lighting automated? | |
| Is acoustic comfort, specifically reverberation time, guaranteed? | |
| Does the layout solution include zoning and ergonomics elements? | |
Principles of circular economics
| | |
| --- | --- |
| Does the project use recycled materials? | |
| Does the project use recyclable materials? | |
| Are materials with a documented Environmental Product Declaration (EPD) promoted in the project? | |
| Are other sustainability certifications used for materials and elements? | |
Energy efficiency
| | |
| --- | --- |
| Energy performance class of the building according to the Energy Performance Certificate of the building | |
| Is efficient energy management (measurement and regular analysis of consumption data) considered? | |
| Are renewable sources of energy used, e.g. solar system, photovoltaics? | |
Interconnection with surroundings
| | |
| --- | --- |
| Does the project enable the easy use of public transport? | |
| Does the project support the use of alternative modes of transport, e.g cycling, walking etc. ? | |
| Is there access to recreational natural areas, e.g. parks, in the immediate vicinity of the building? | |