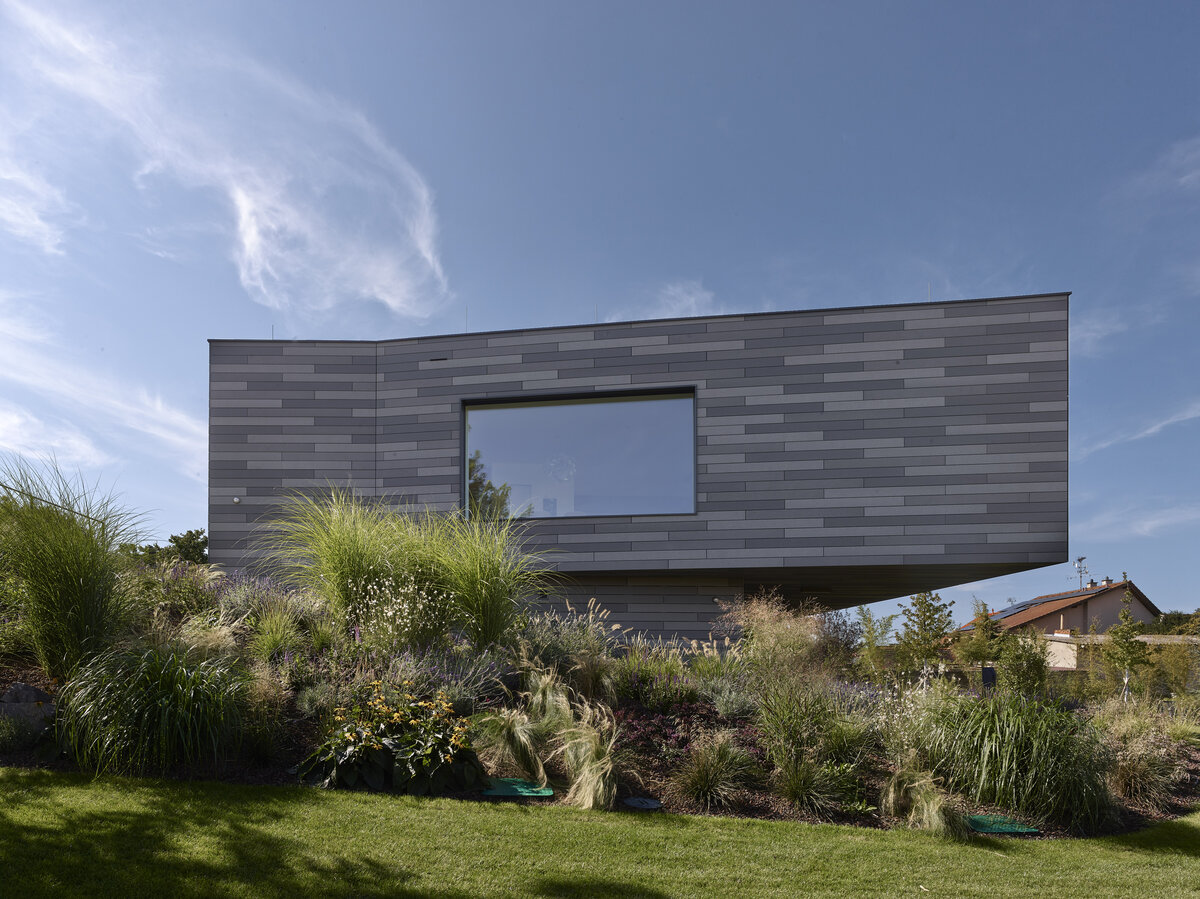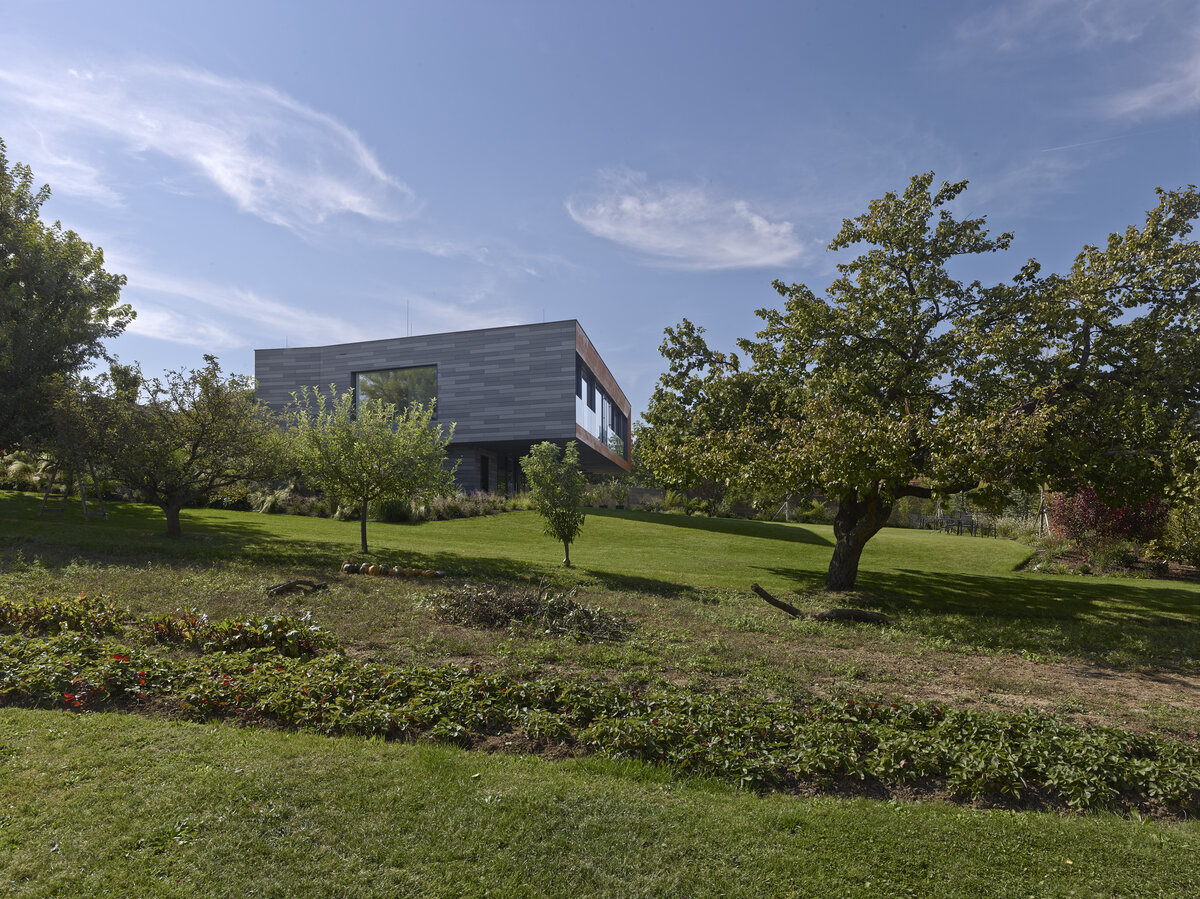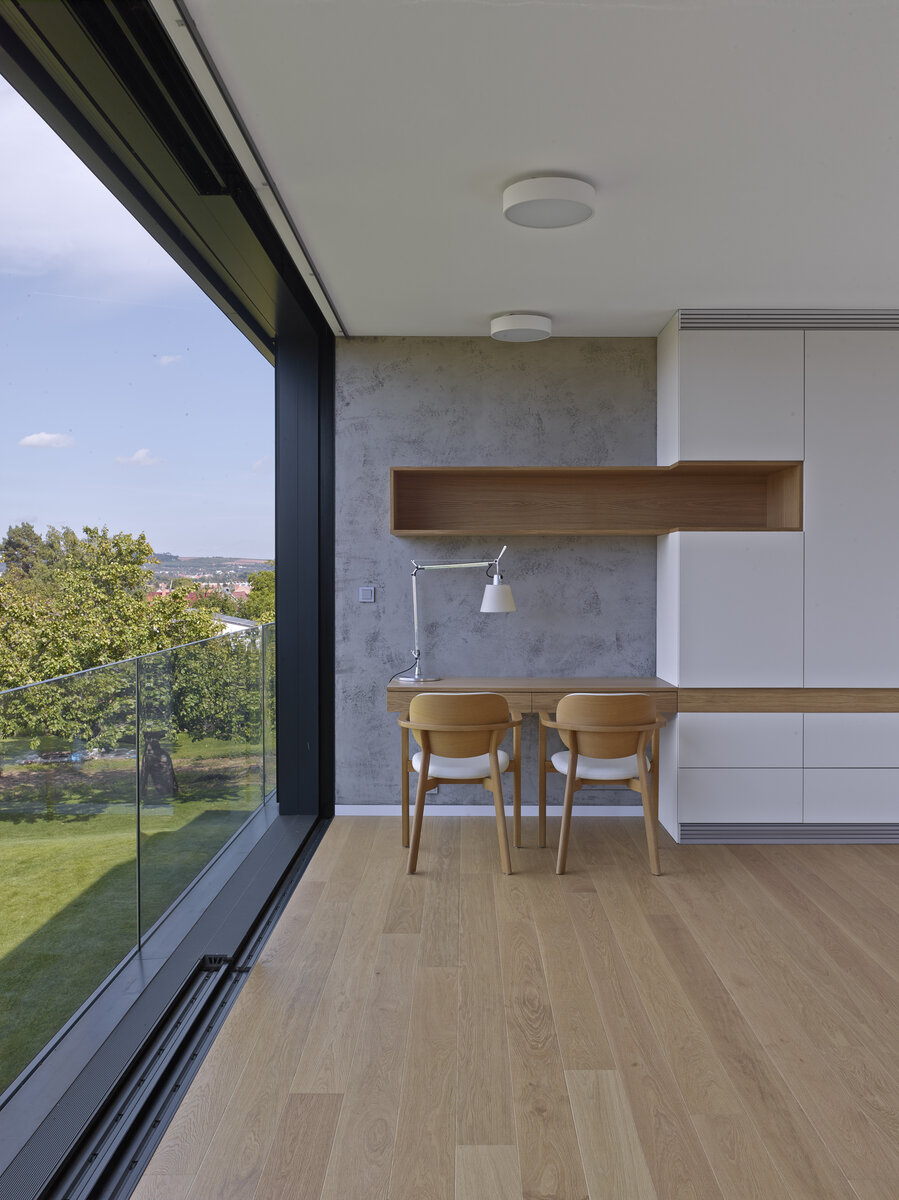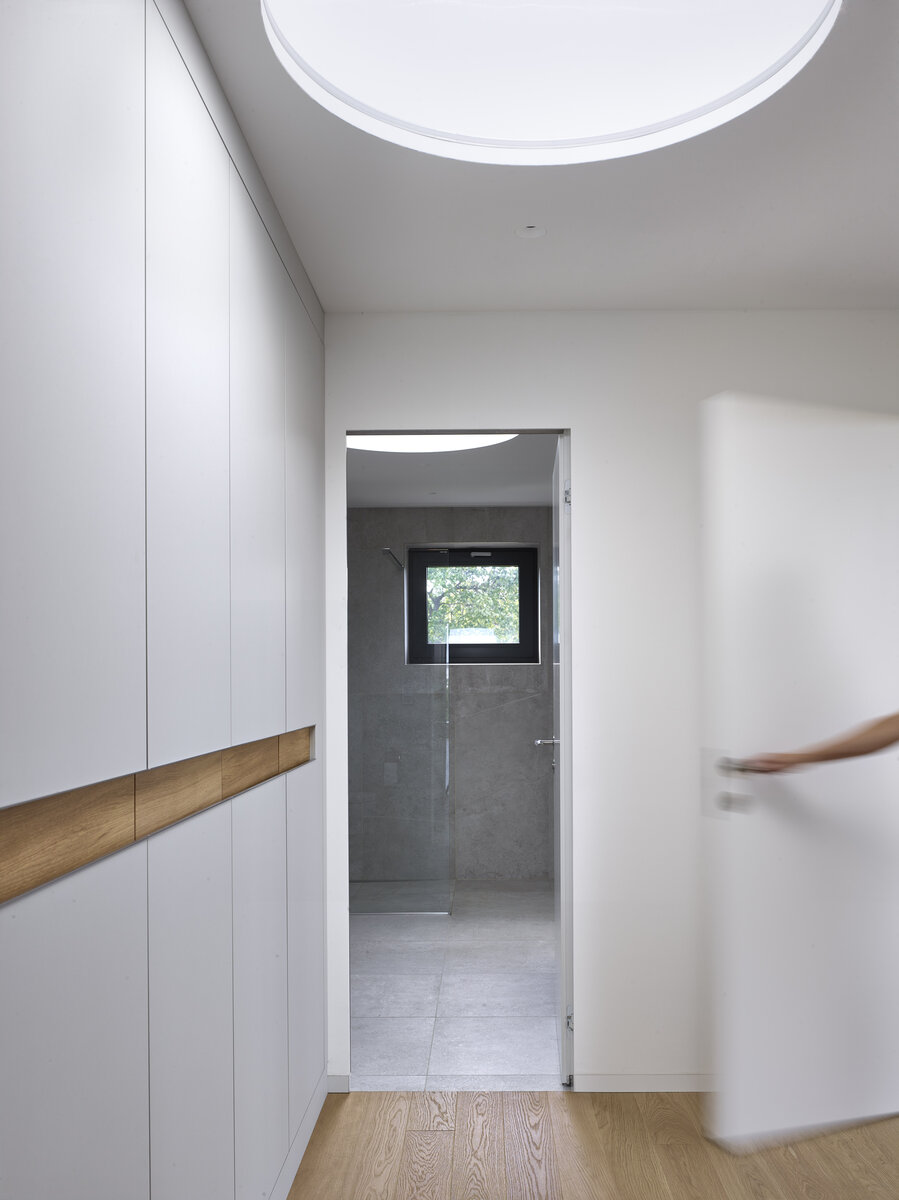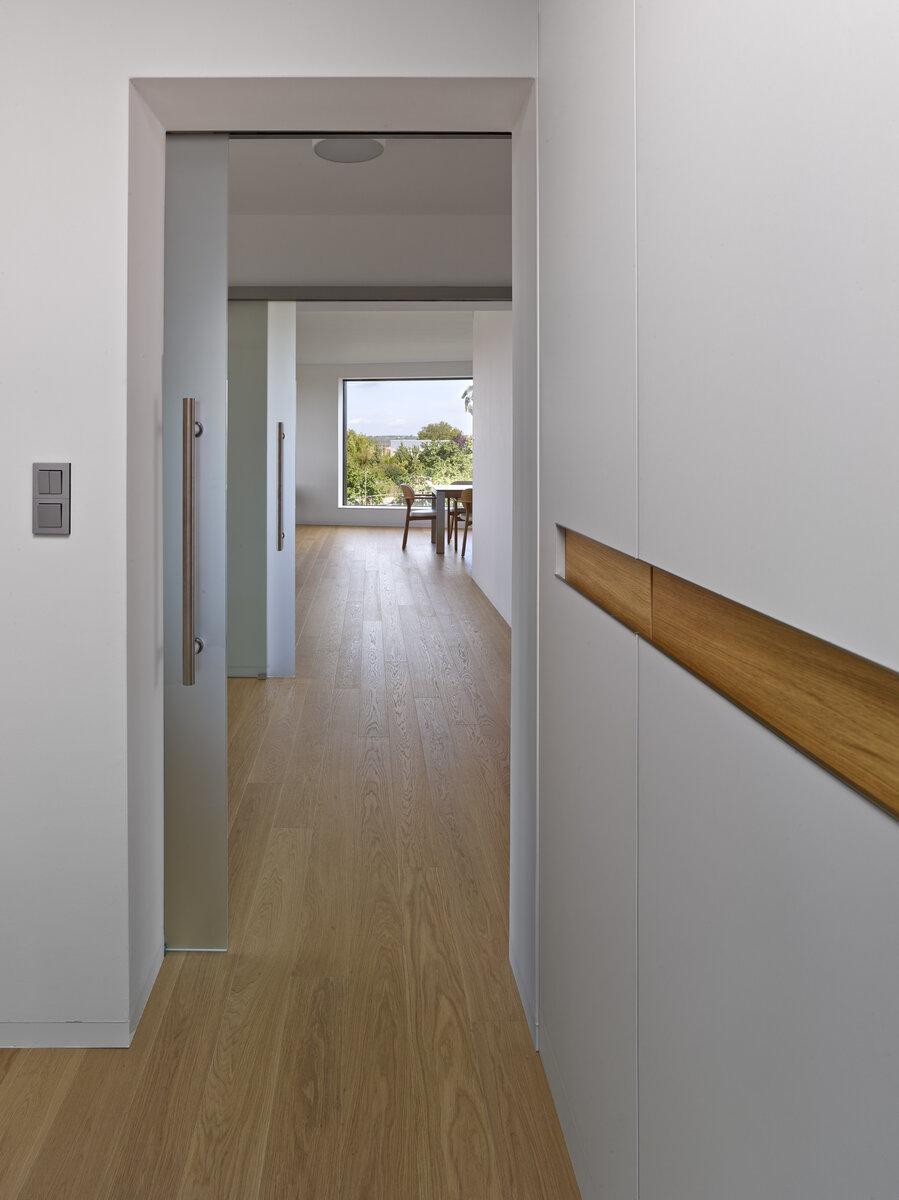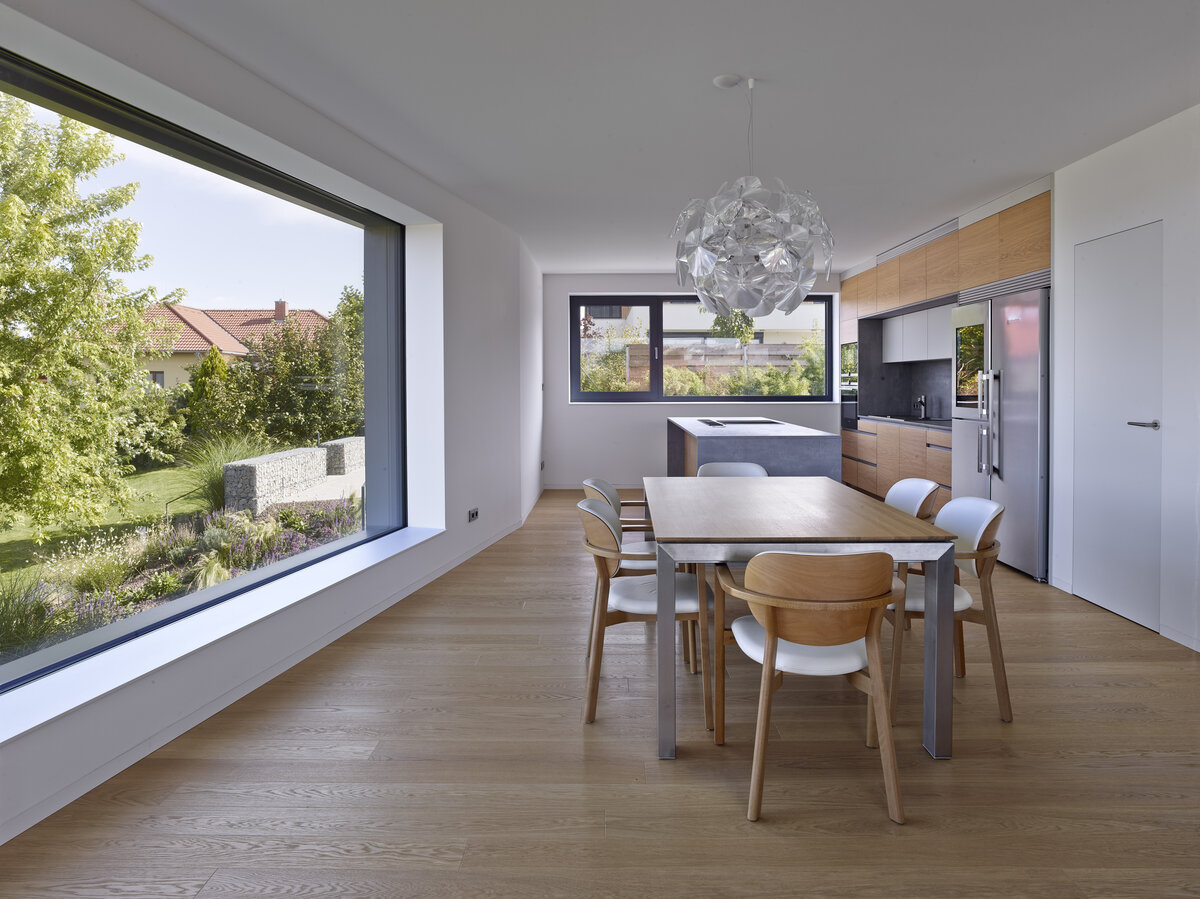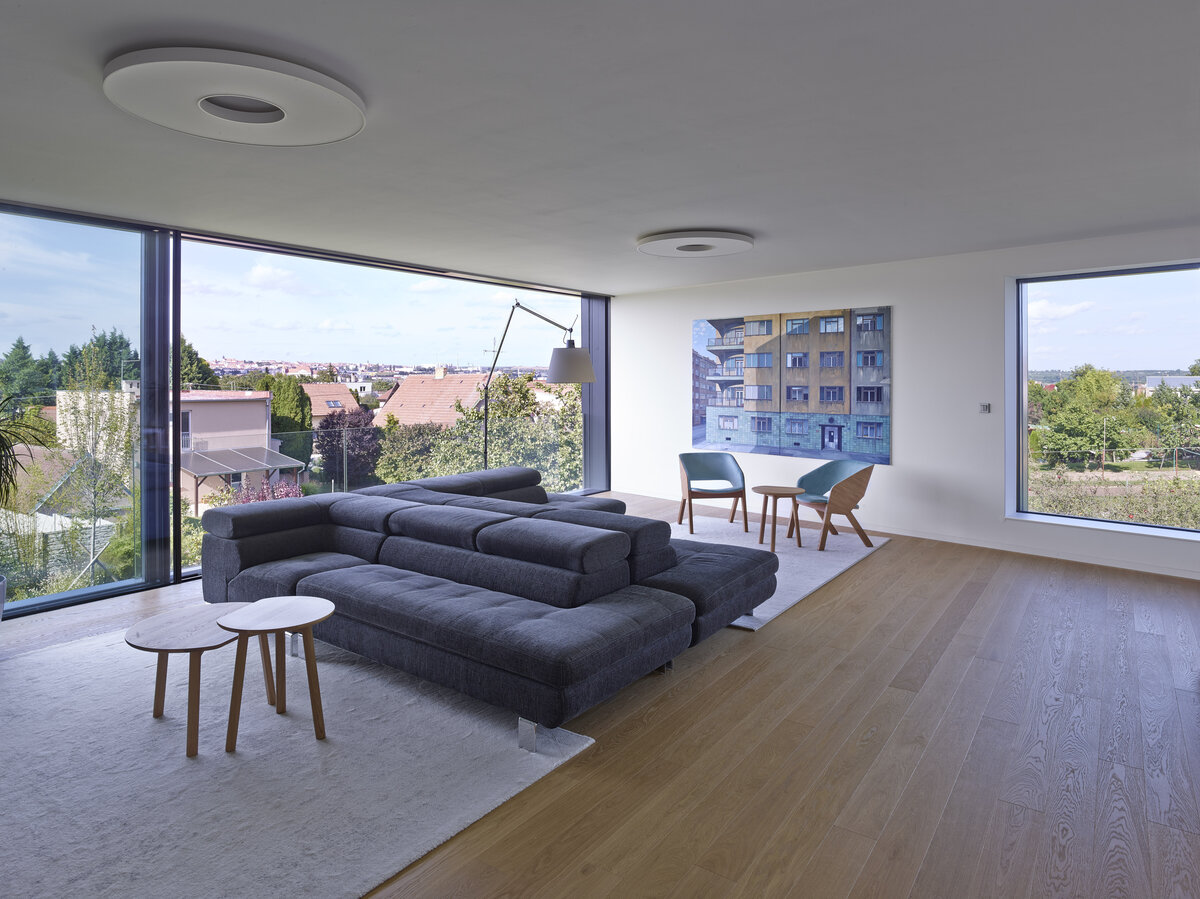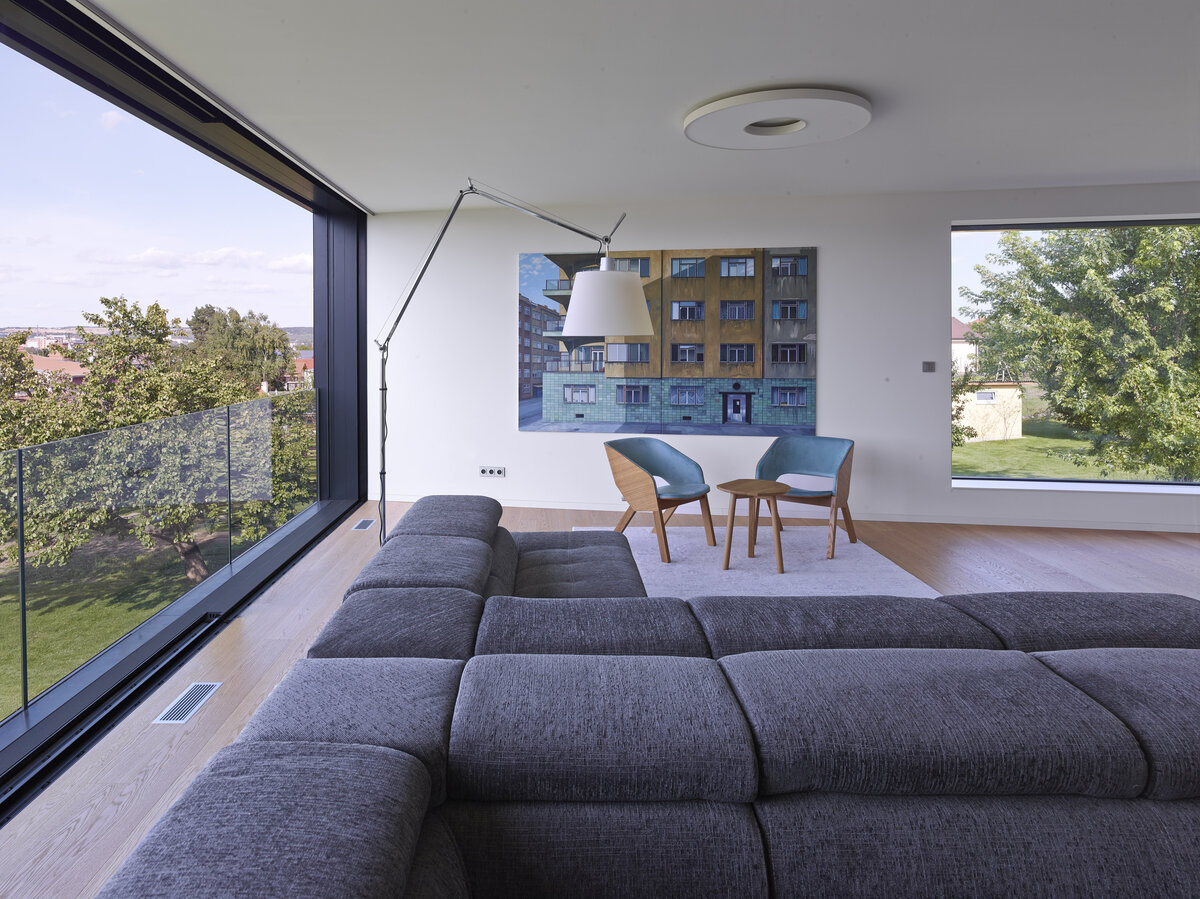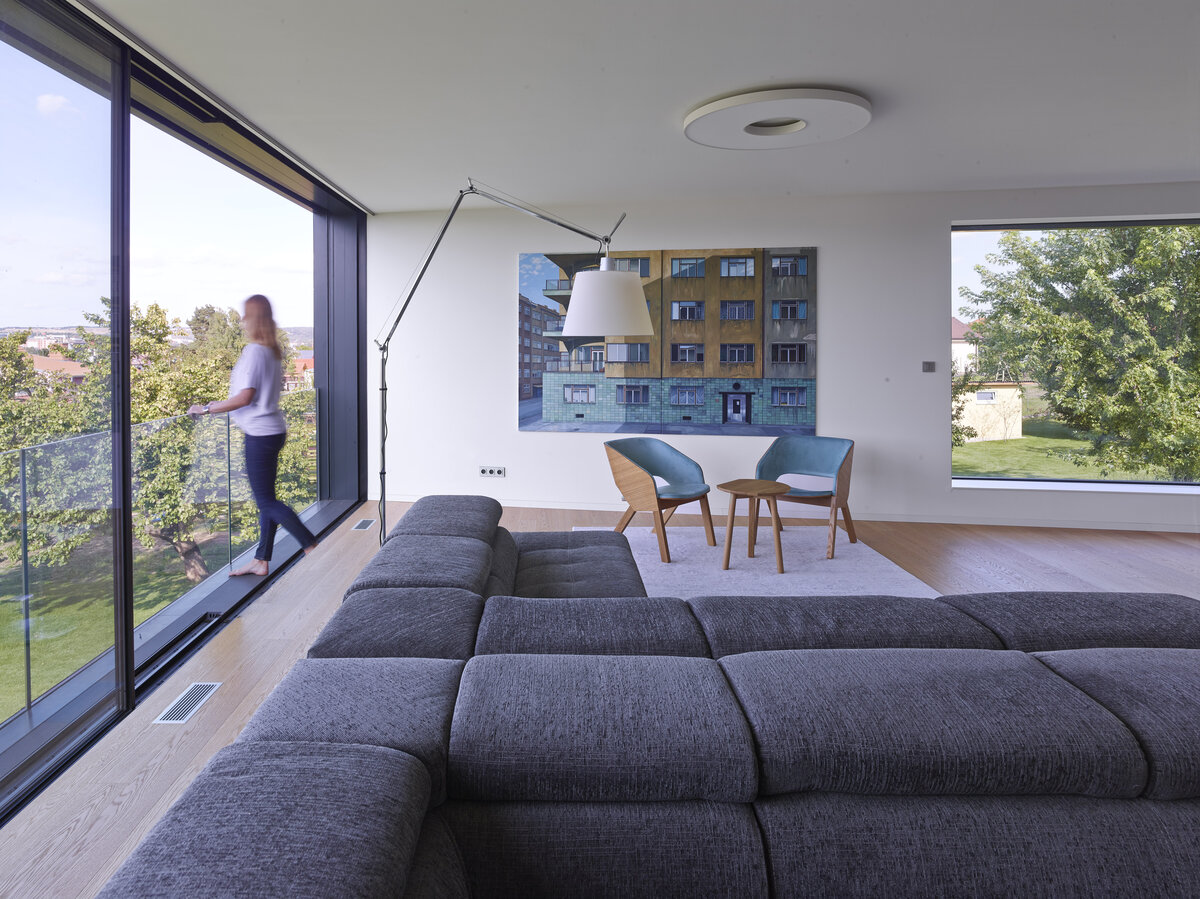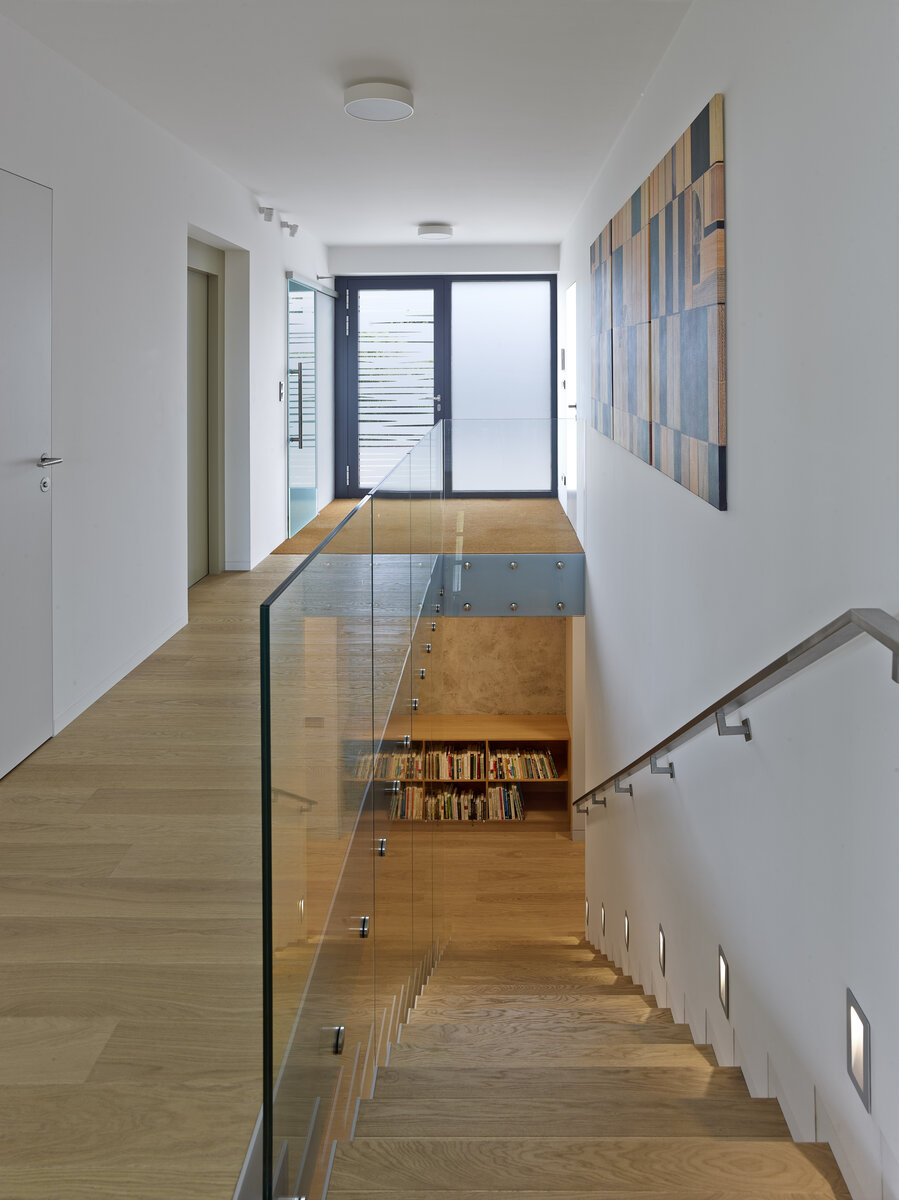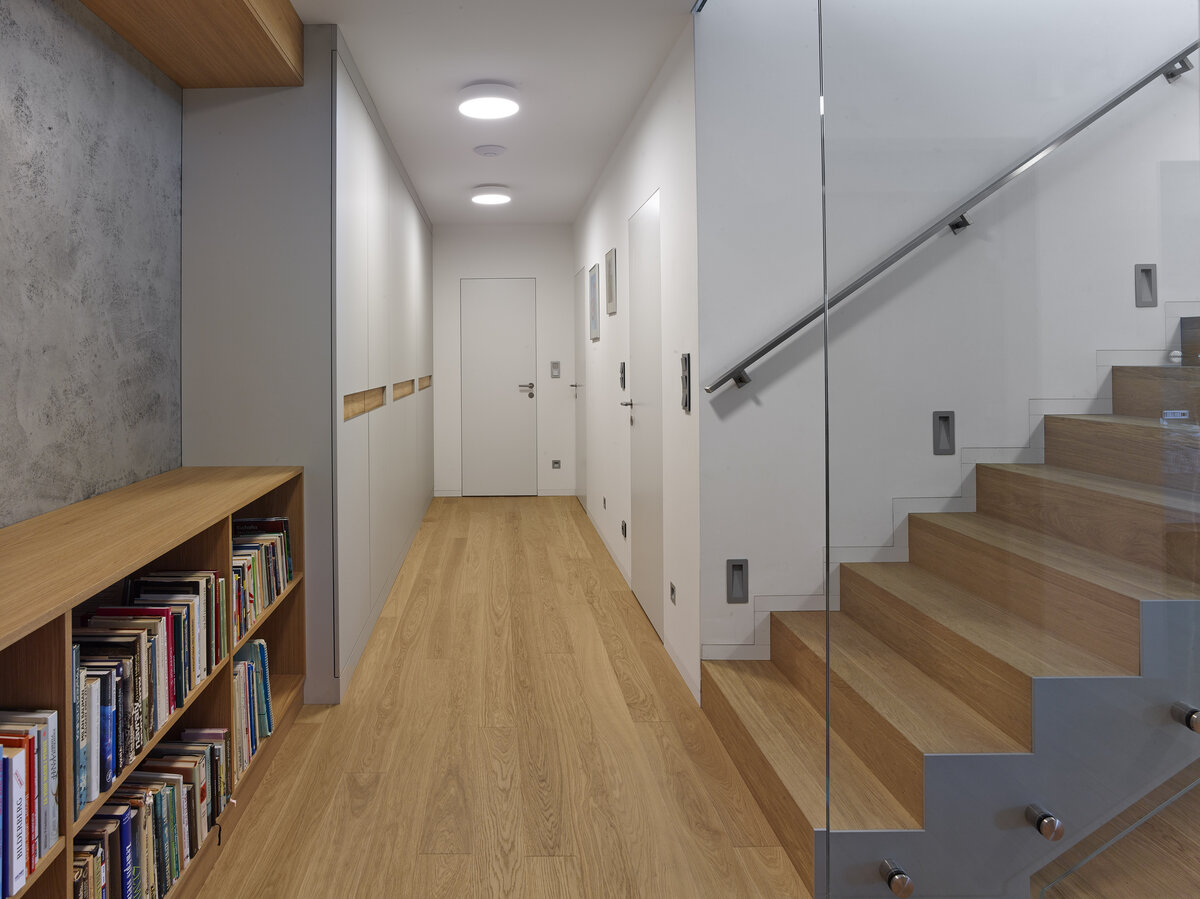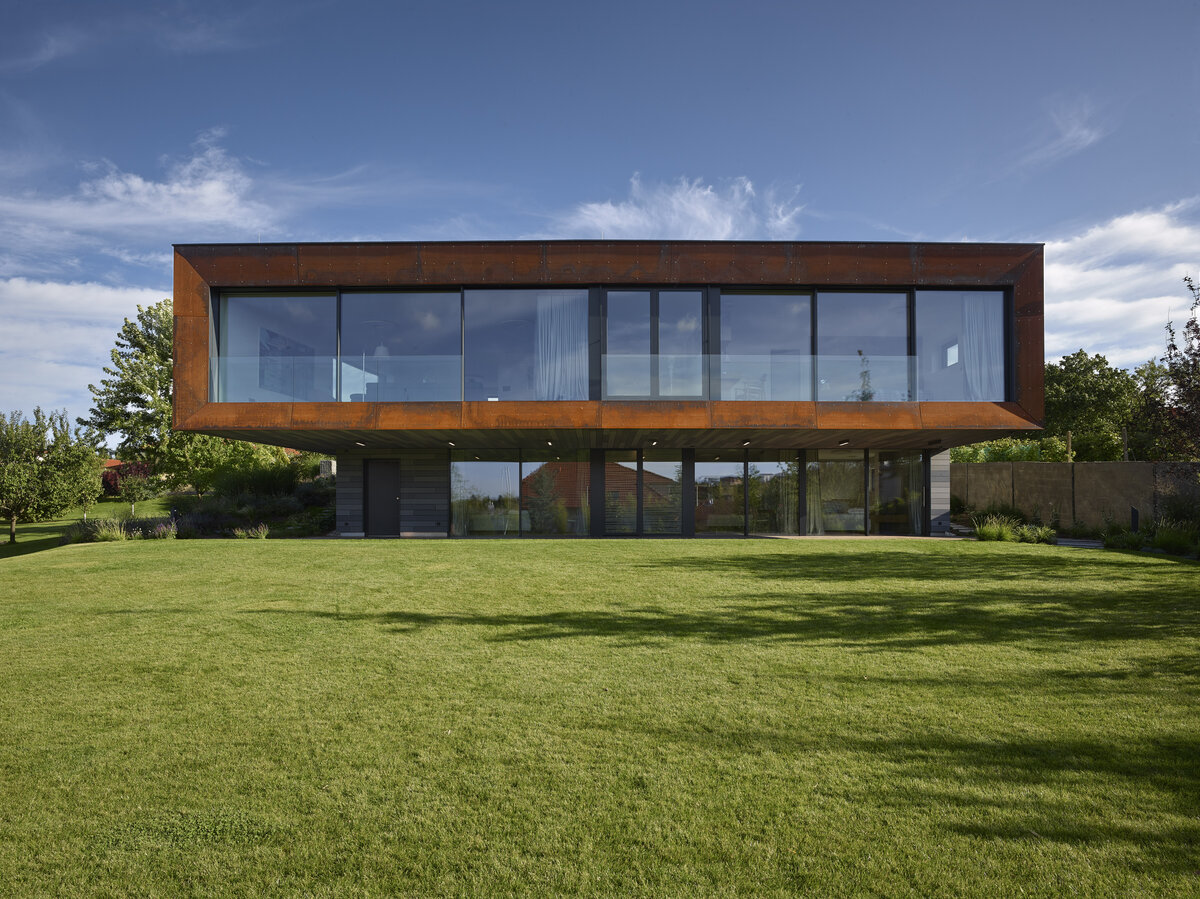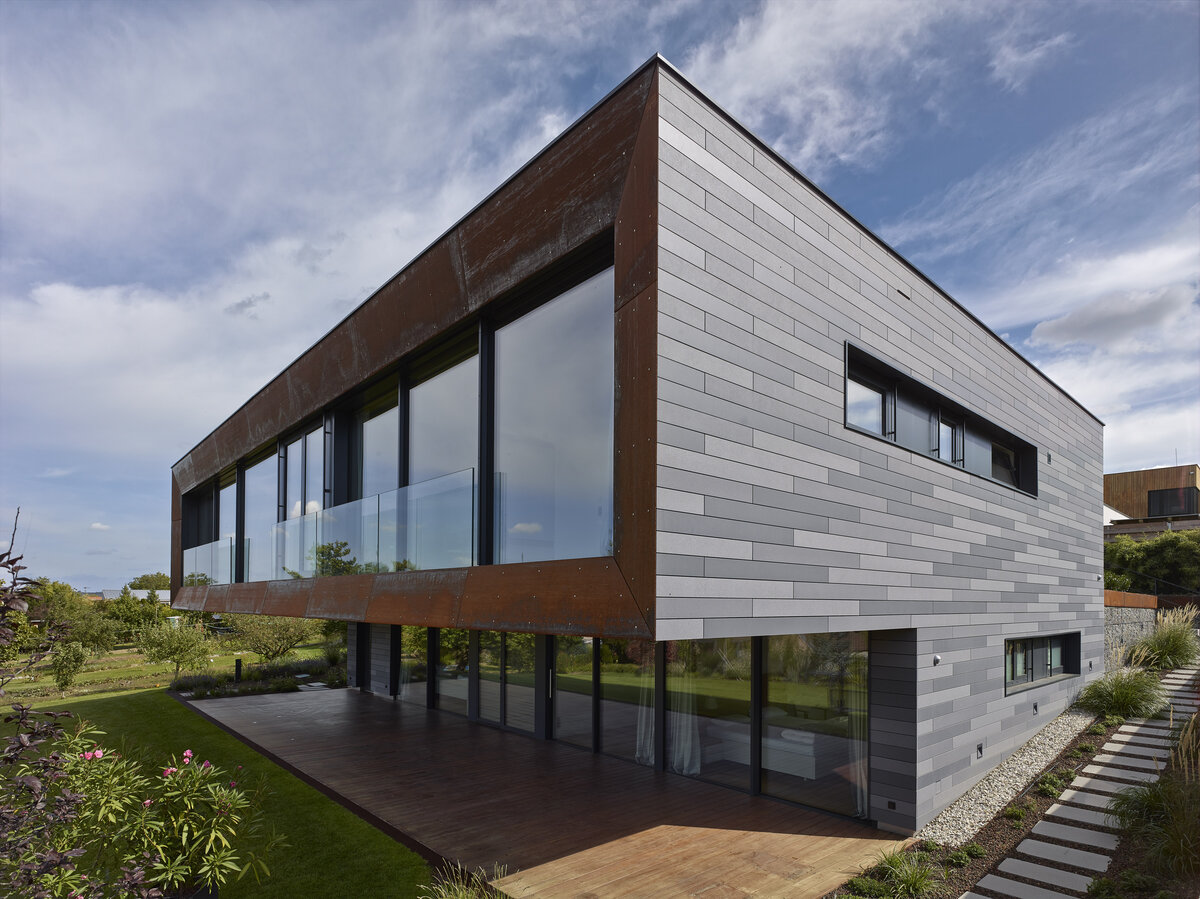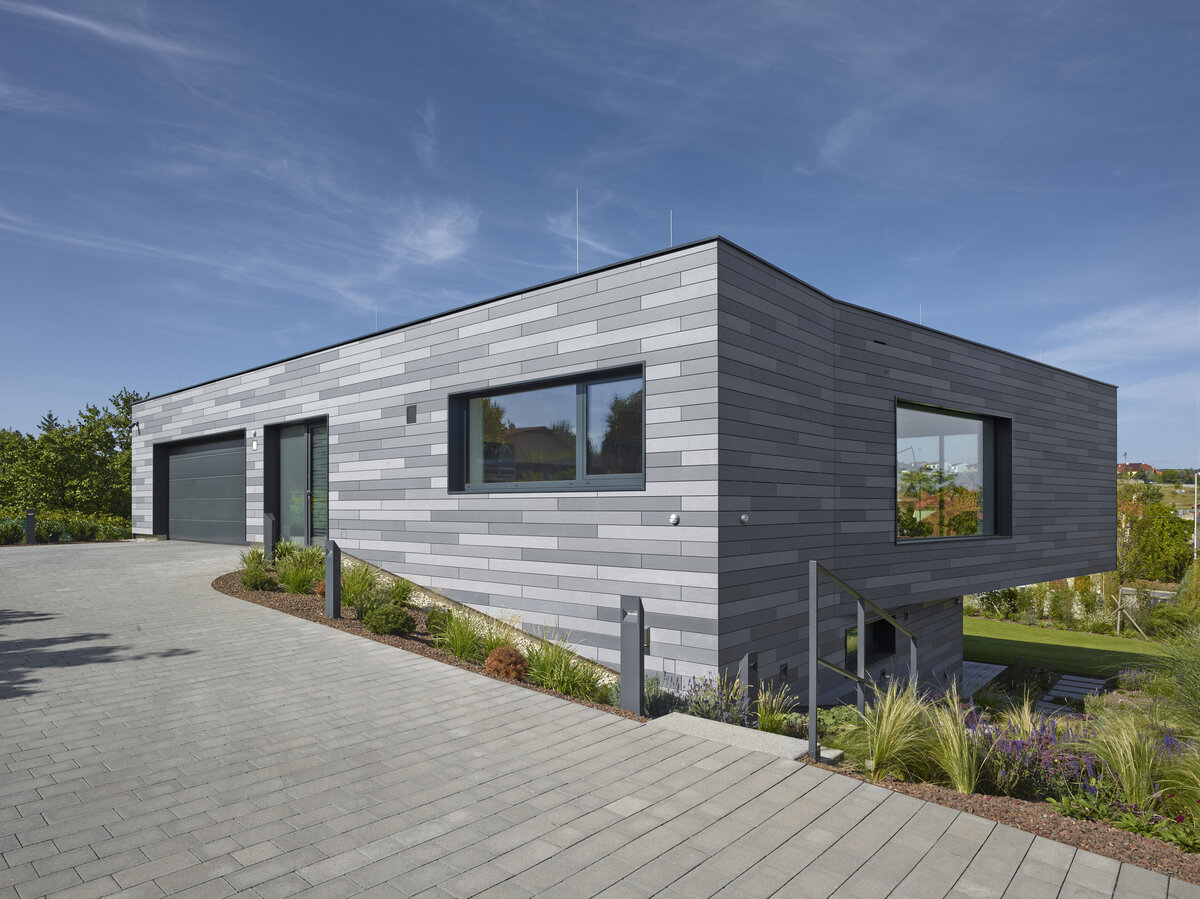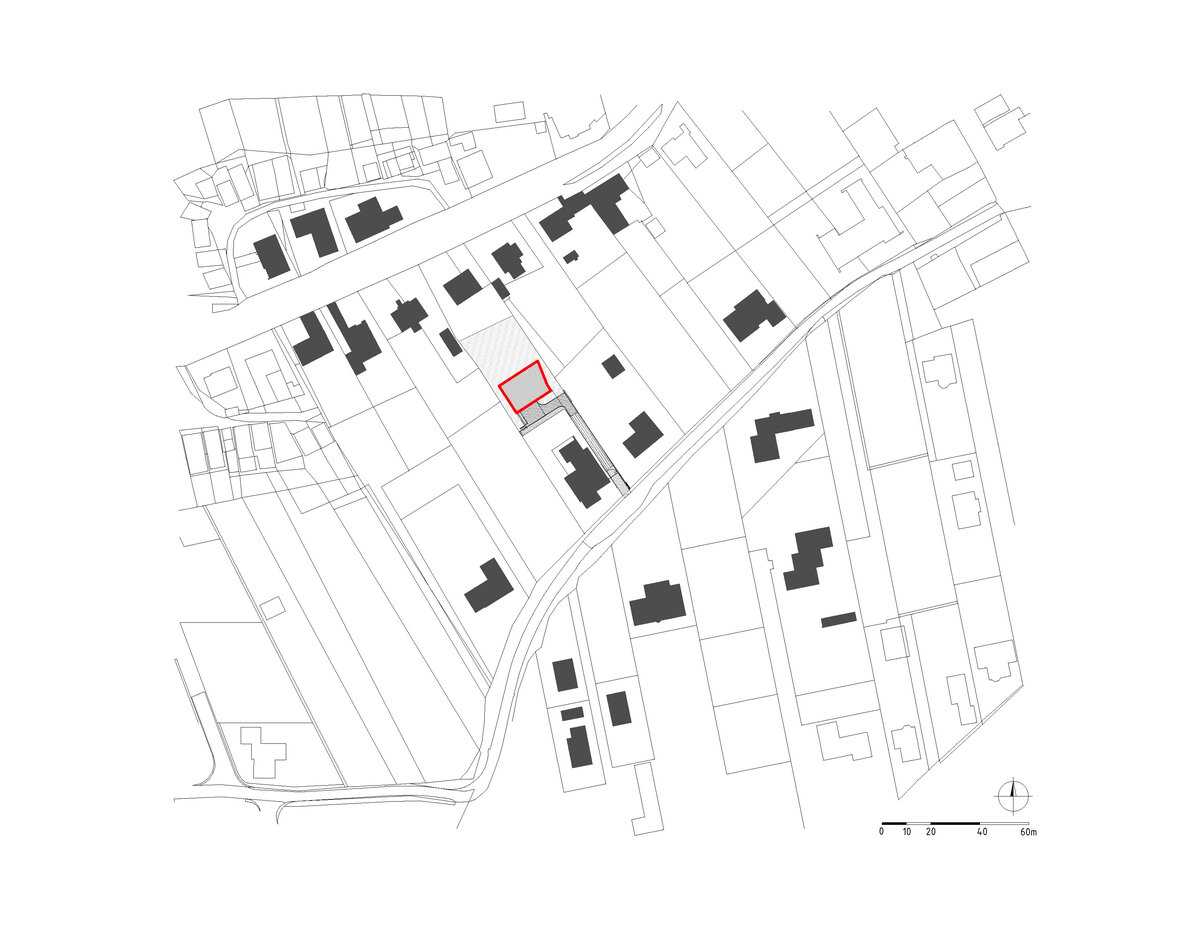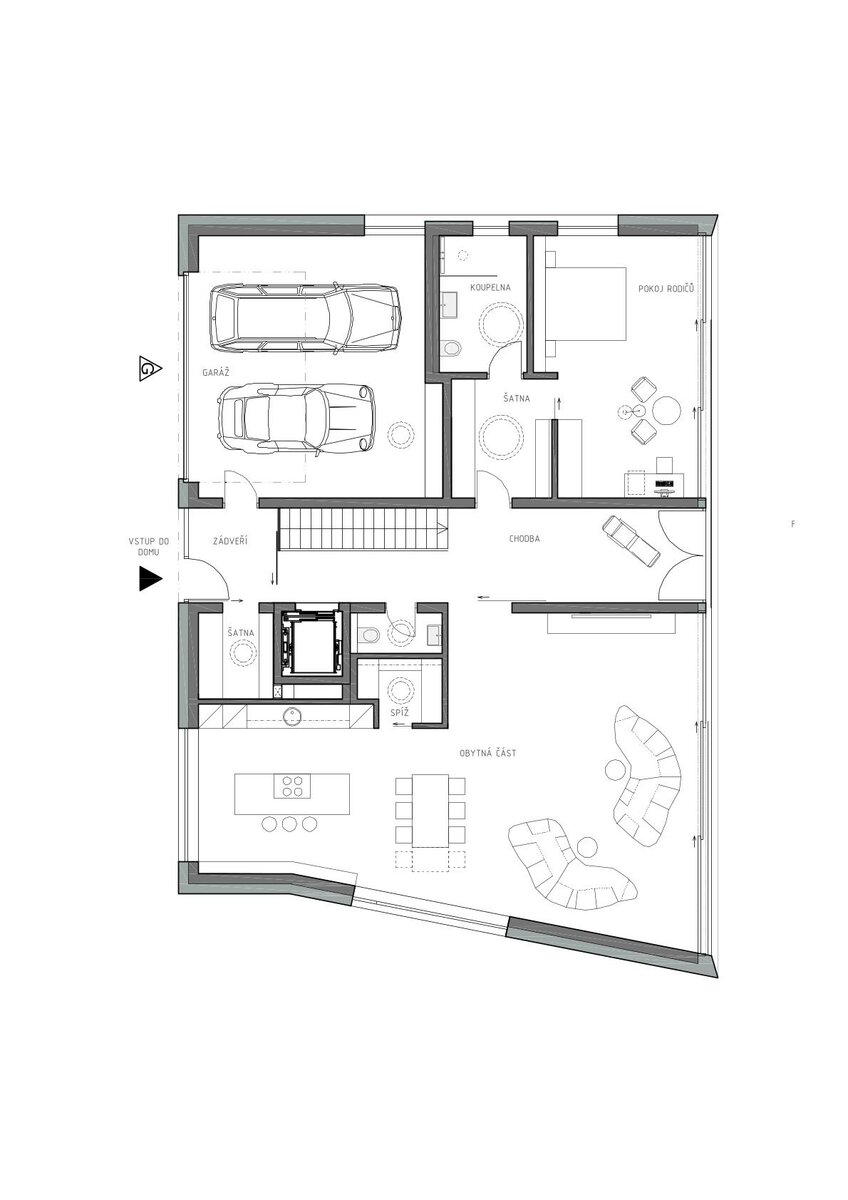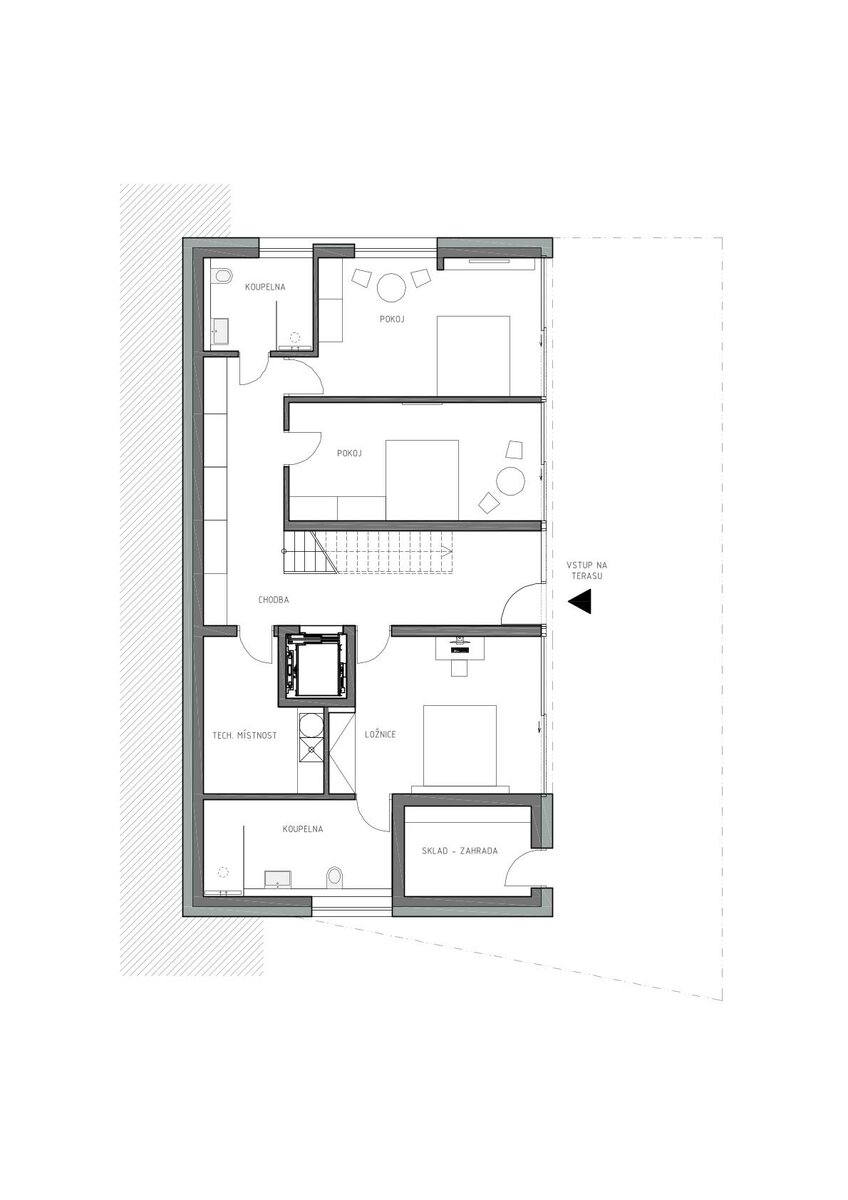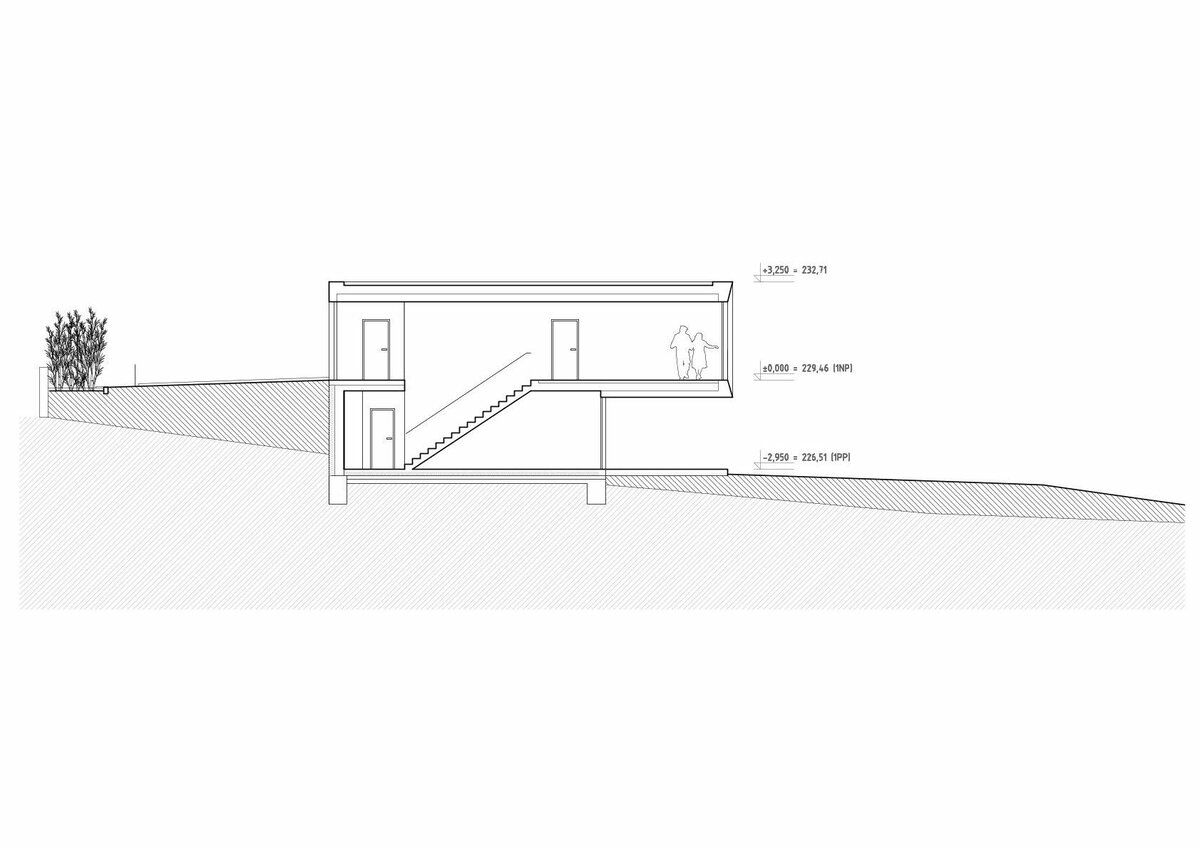 Author
Jiří Smolík, Pavel Marek, Zdeněk Rychtařík, Tereza Mandíková / VYŠEHRAD atelier
Studio
Location
Hluboká 384
671 81 Nový Šaldorf - Sedlešovice
Investor
soukromá osoba
Supplier
ATLANTA, a.s.
Date of project approval
May 2021
Fotograf
The villa is located in the central part of the village, on a sloping allotment in the inner part between the allotments of the already existing family houses. The disadvantage of the allotment is the gradient of slope to the north, the advantage is the quiet location and views of the historic centre of nearby Znojmo and the valley of the river Dyje. These views captivated the investor so much that they became one of the main subjects of his assignment and house design. For the local environment, we deliberately chose a simple volume of construction nothing more was necessary.
The design of the house is significantly affected by the properties of the location. There is only a narrow driveway to the allotment and the house and it also is at the highest point of the property. We designed the level of the entrance and the main residential floor to be the same as the driveway. The house therefore has an inverse layout - there is a garage, entrance, generous living space and a separate part of the bedroom on the upper floor. On the lower floor are the rooms of family members and a large terrace with a connection to the residential part of the garden, covered by the console of the upper building. Both floors are barrier free connected by a lift. To ensure the perfect view of Znojmo from the living rooms, the upper floor is equipped by panoramic glazing with electrically sliding portals and a glass frameless railing. The primary material of the facades is cladding made of fiber-reinforced concrete planks. The portal at the end of the distinctive console is artistically accentuated by a thick corten sheet metal cladding. The villa has a reinforced concrete load-bearing structure, non-load-bearing structures are bricked. The unified design also includes a complete custom interior.
Green building
Environmental certification
| | |
| --- | --- |
| Type and level of certificate | - |
Water management
| | |
| --- | --- |
| Is rainwater used for irrigation? | |
| Is rainwater used for other purposes, e.g. toilet flushing ? | |
| Does the building have a green roof / facade ? | |
| Is reclaimed waste water used, e.g. from showers and sinks ? | |
The quality of the indoor environment
| | |
| --- | --- |
| Is clean air supply automated ? | |
| Is comfortable temperature during summer and winter automated? | |
| Is natural lighting guaranteed in all living areas? | |
| Is artificial lighting automated? | |
| Is acoustic comfort, specifically reverberation time, guaranteed? | |
| Does the layout solution include zoning and ergonomics elements? | |
Principles of circular economics
| | |
| --- | --- |
| Does the project use recycled materials? | |
| Does the project use recyclable materials? | |
| Are materials with a documented Environmental Product Declaration (EPD) promoted in the project? | |
| Are other sustainability certifications used for materials and elements? | |
Energy efficiency
| | |
| --- | --- |
| Energy performance class of the building according to the Energy Performance Certificate of the building | A |
| Is efficient energy management (measurement and regular analysis of consumption data) considered? | |
| Are renewable sources of energy used, e.g. solar system, photovoltaics? | |
Interconnection with surroundings
| | |
| --- | --- |
| Does the project enable the easy use of public transport? | |
| Does the project support the use of alternative modes of transport, e.g cycling, walking etc. ? | |
| Is there access to recreational natural areas, e.g. parks, in the immediate vicinity of the building? | |