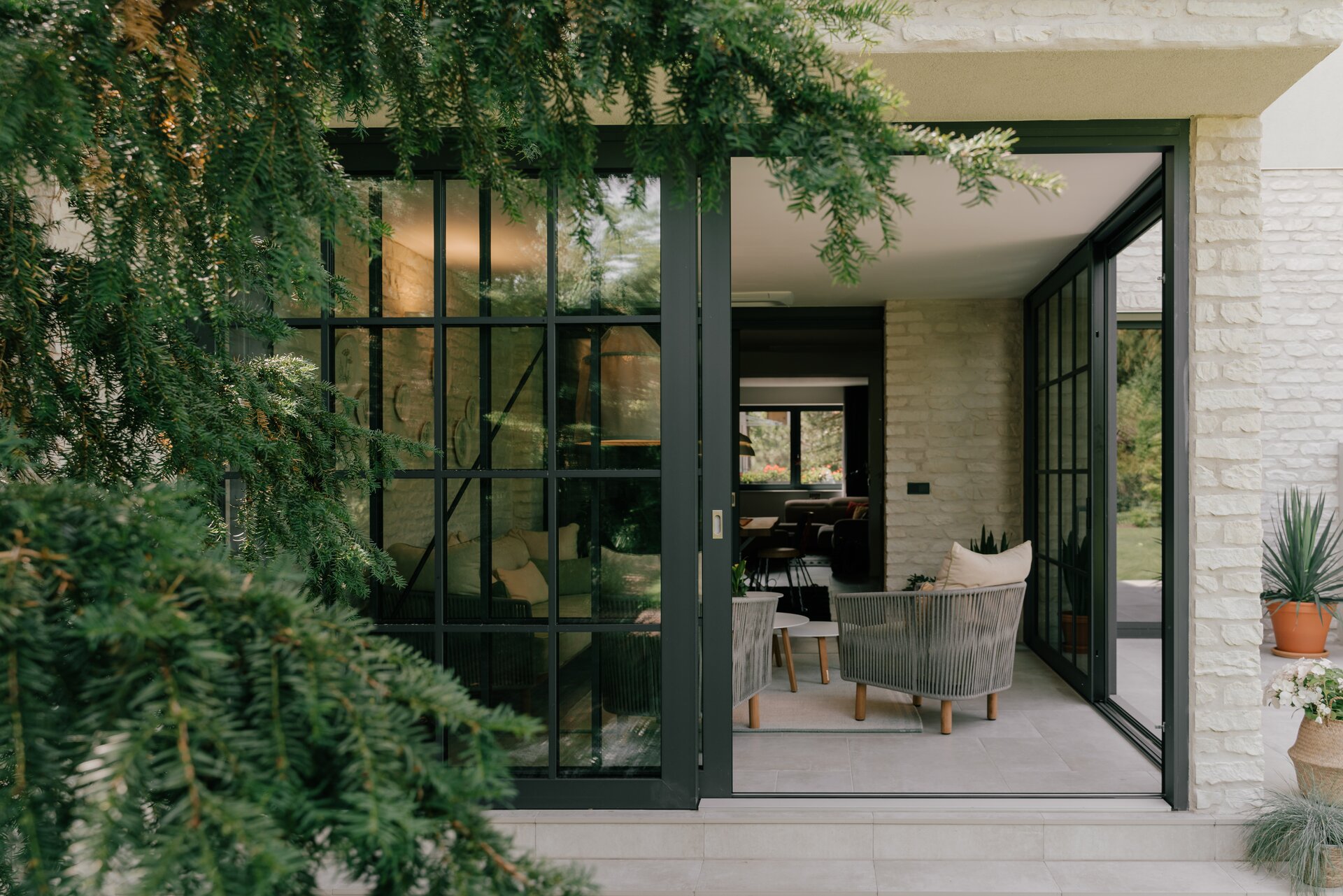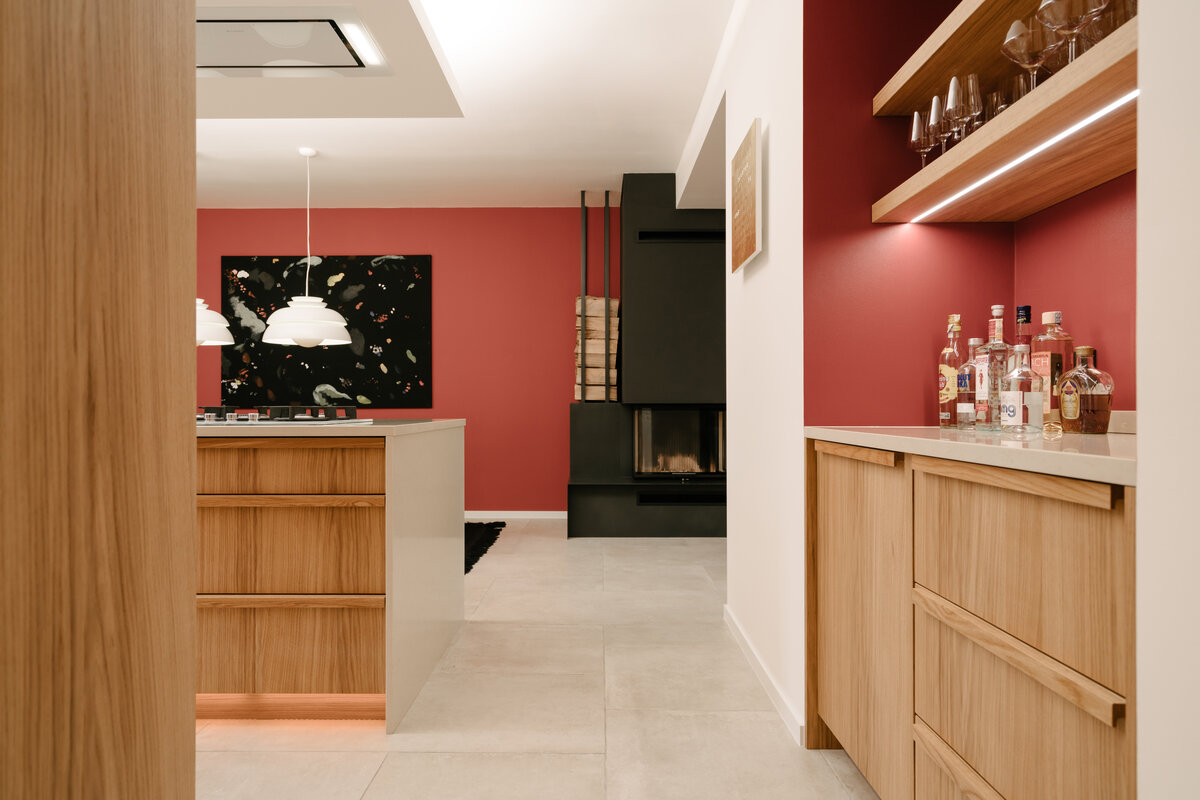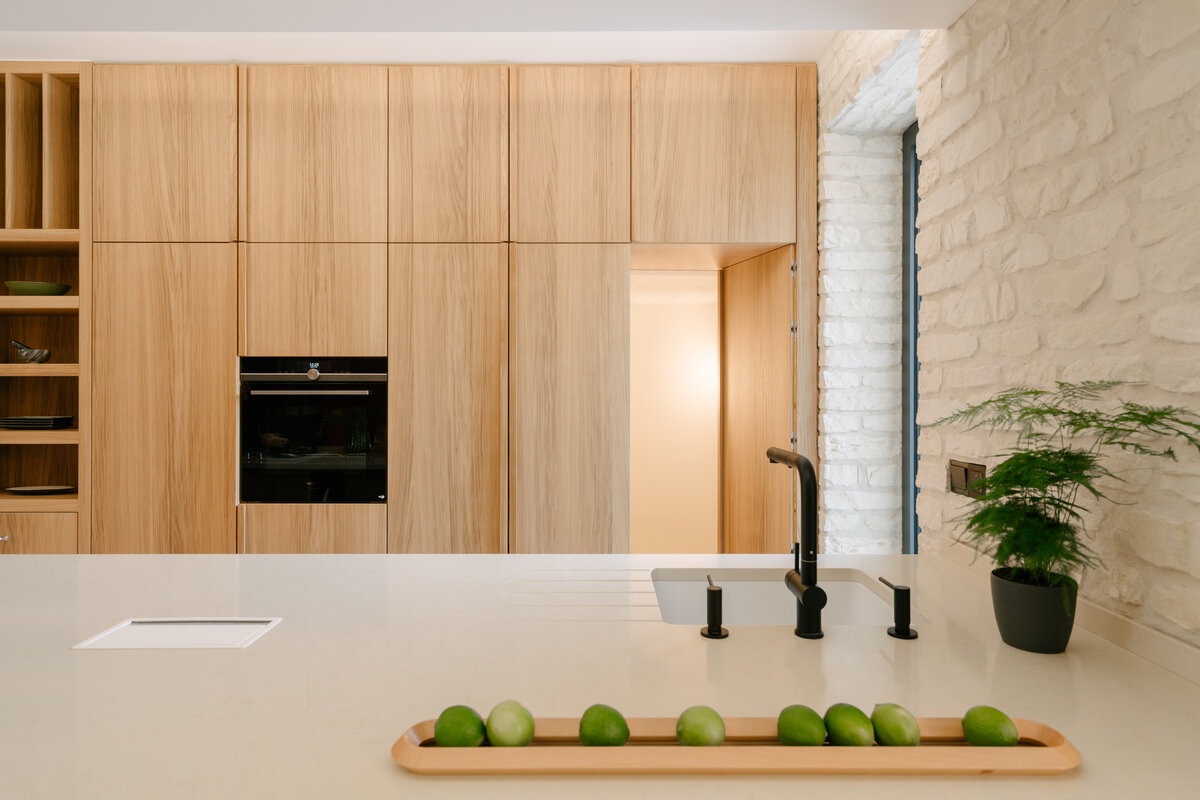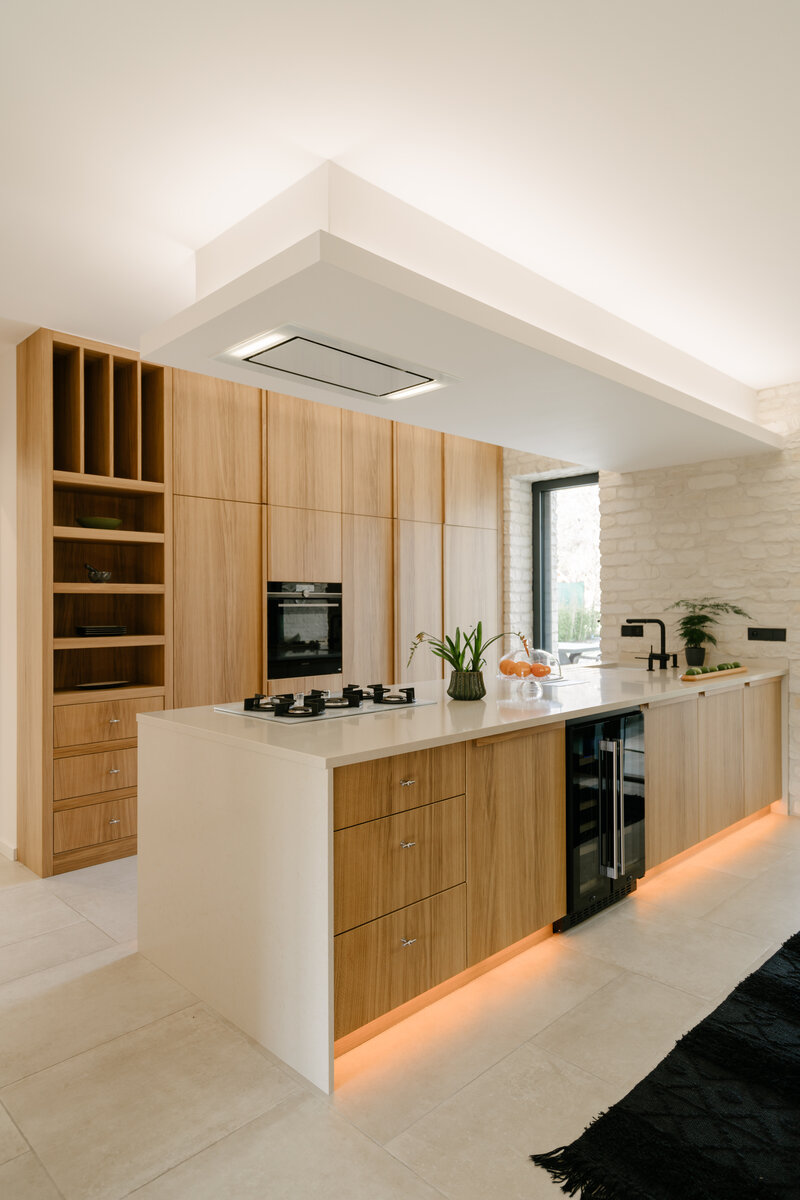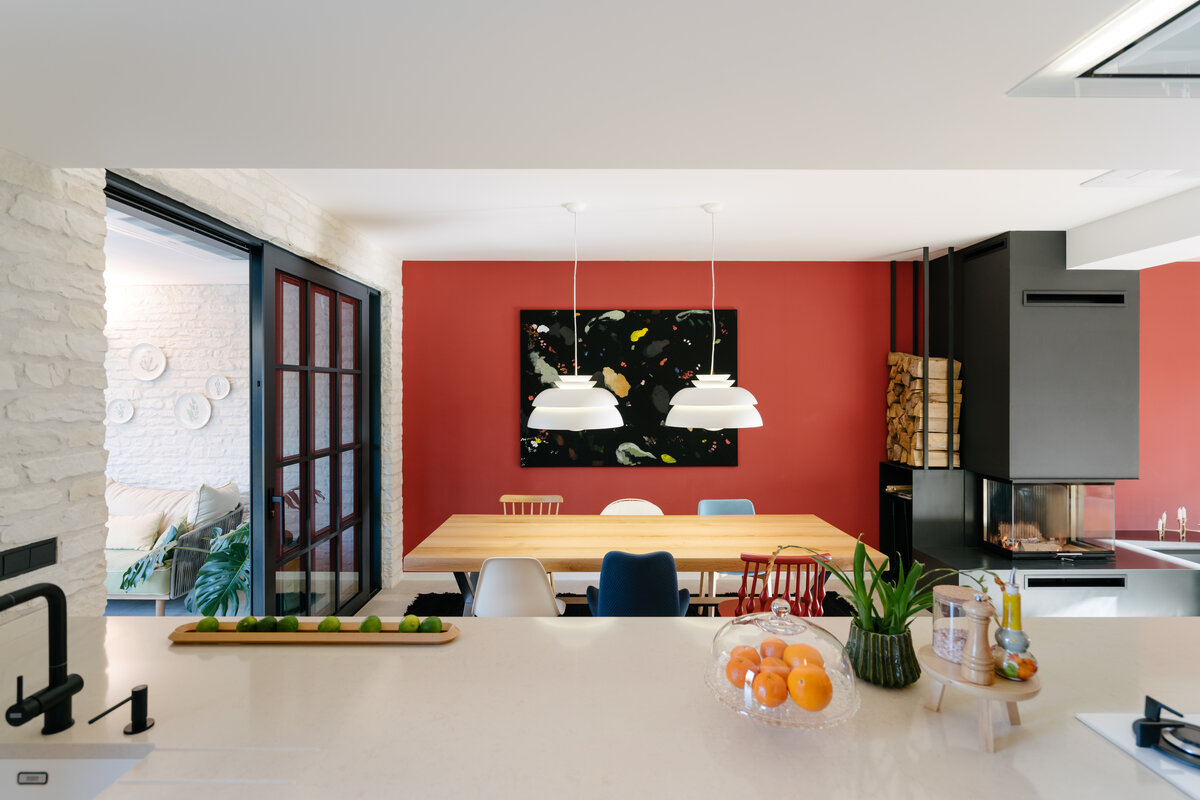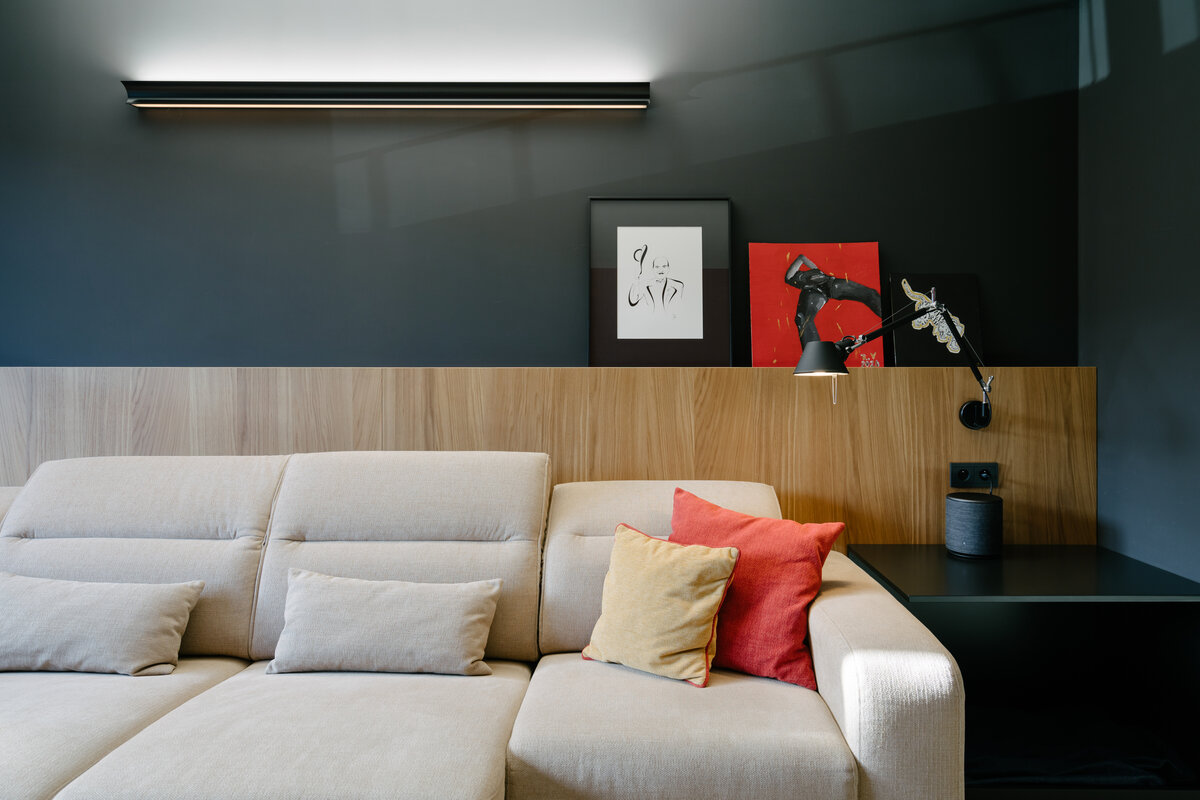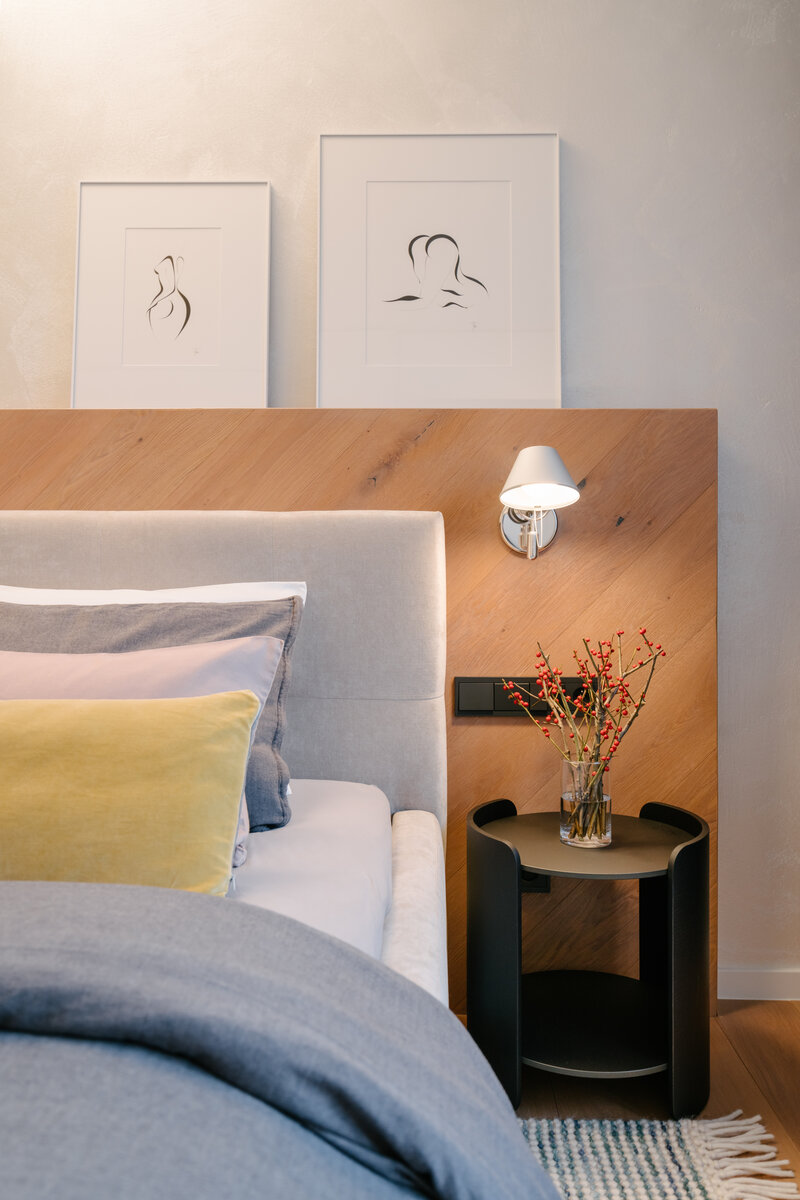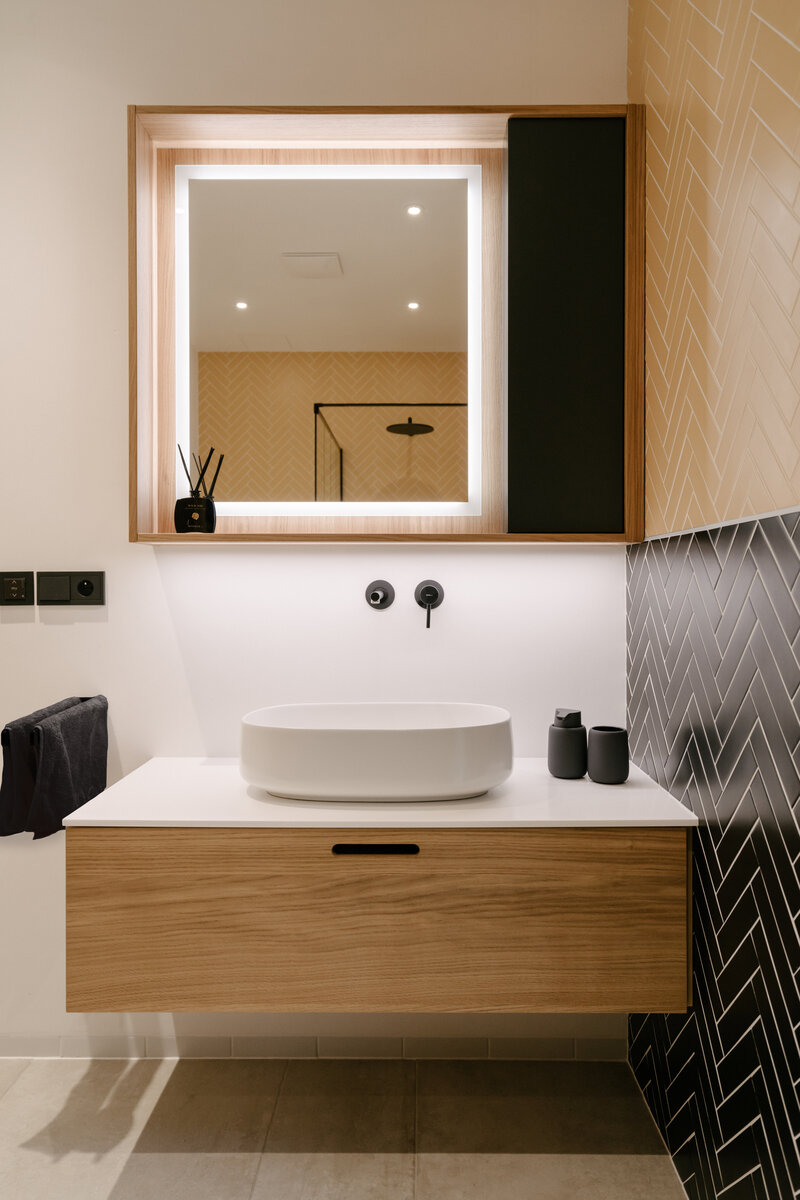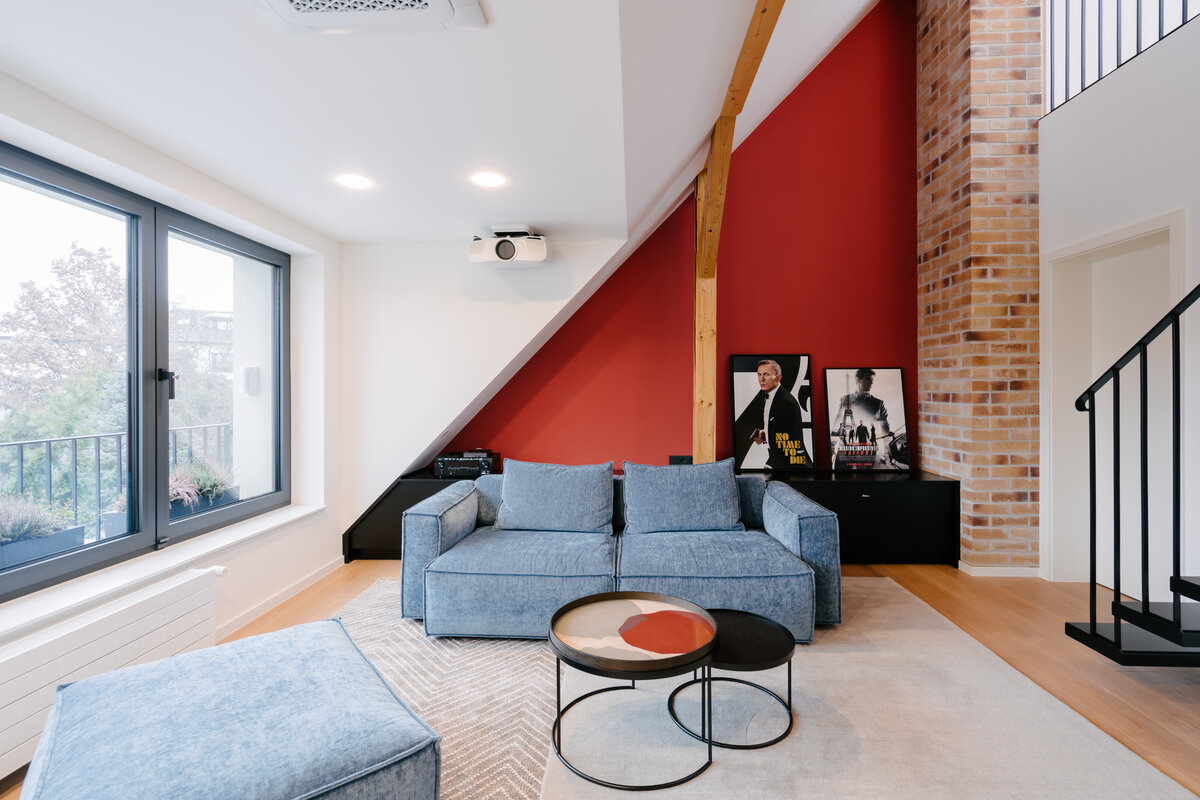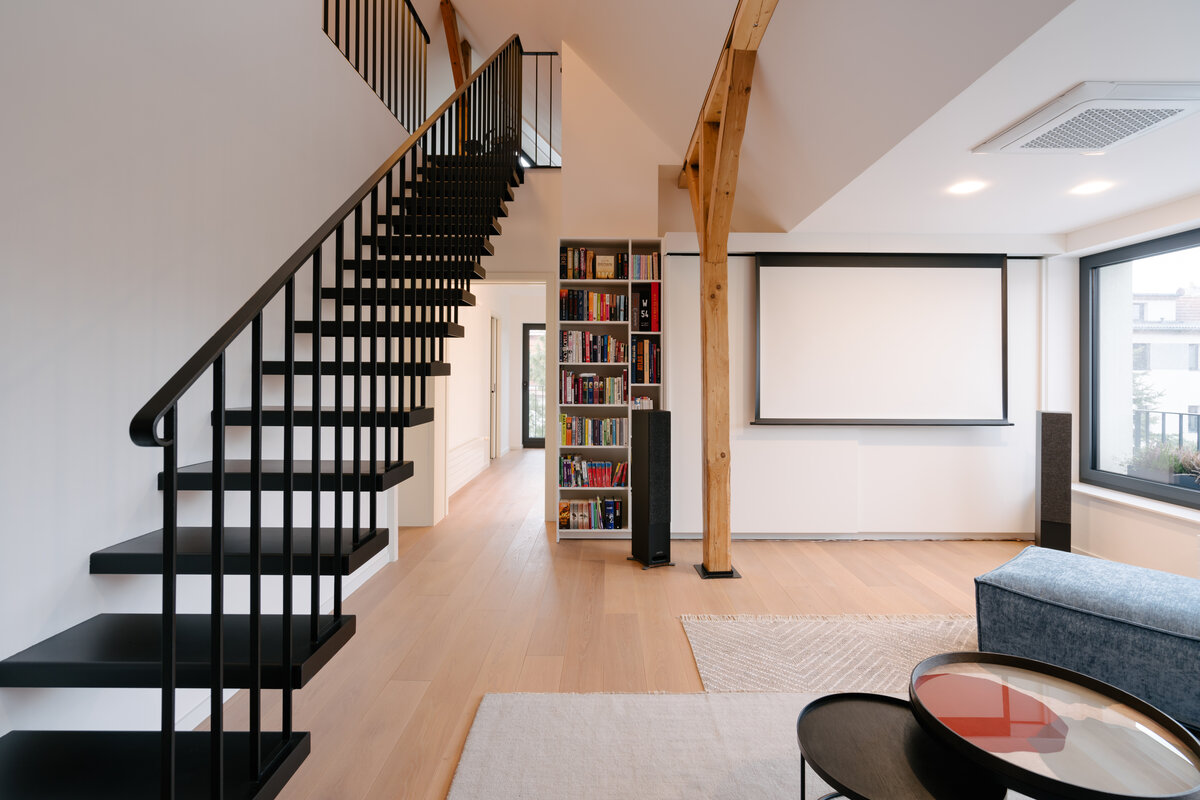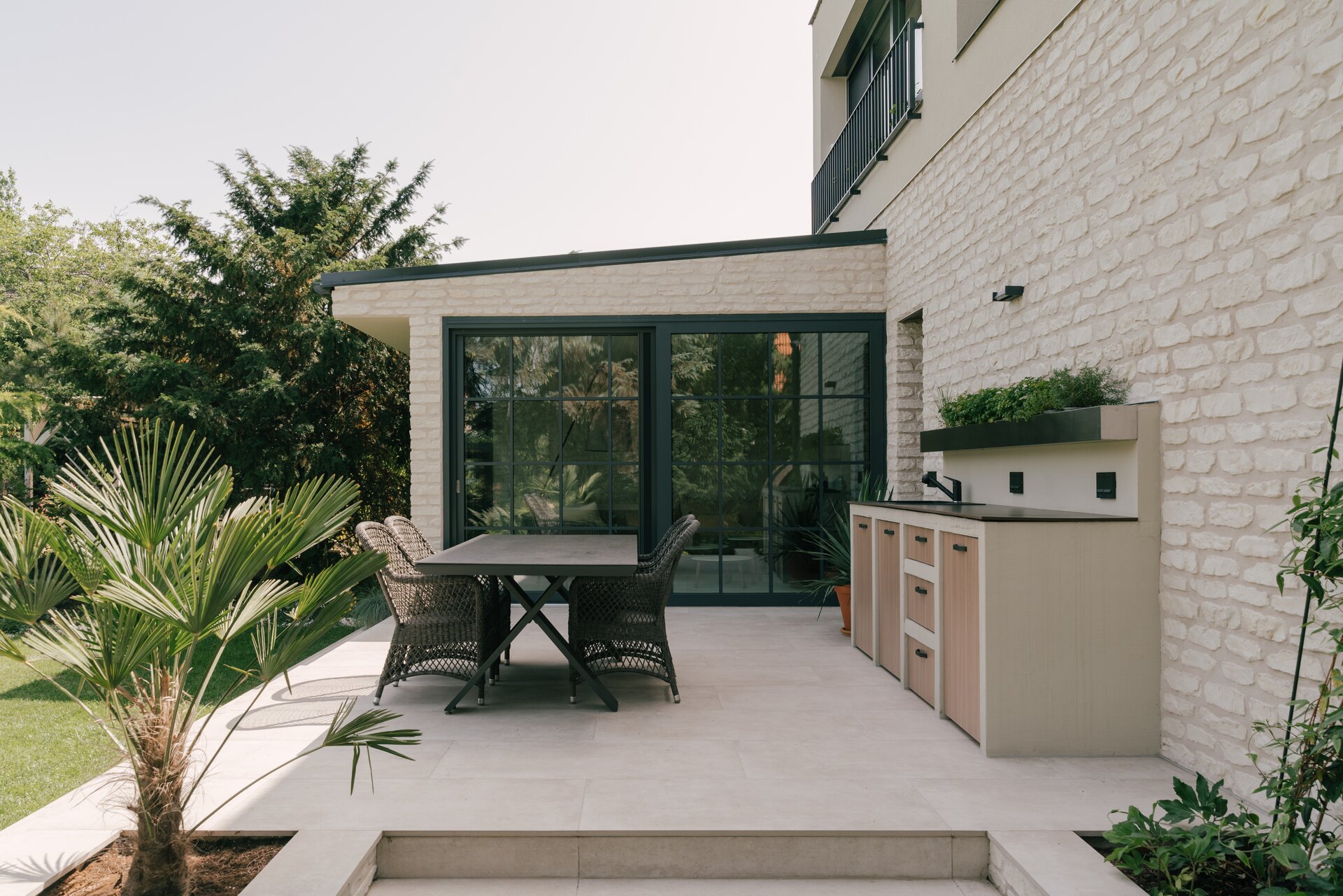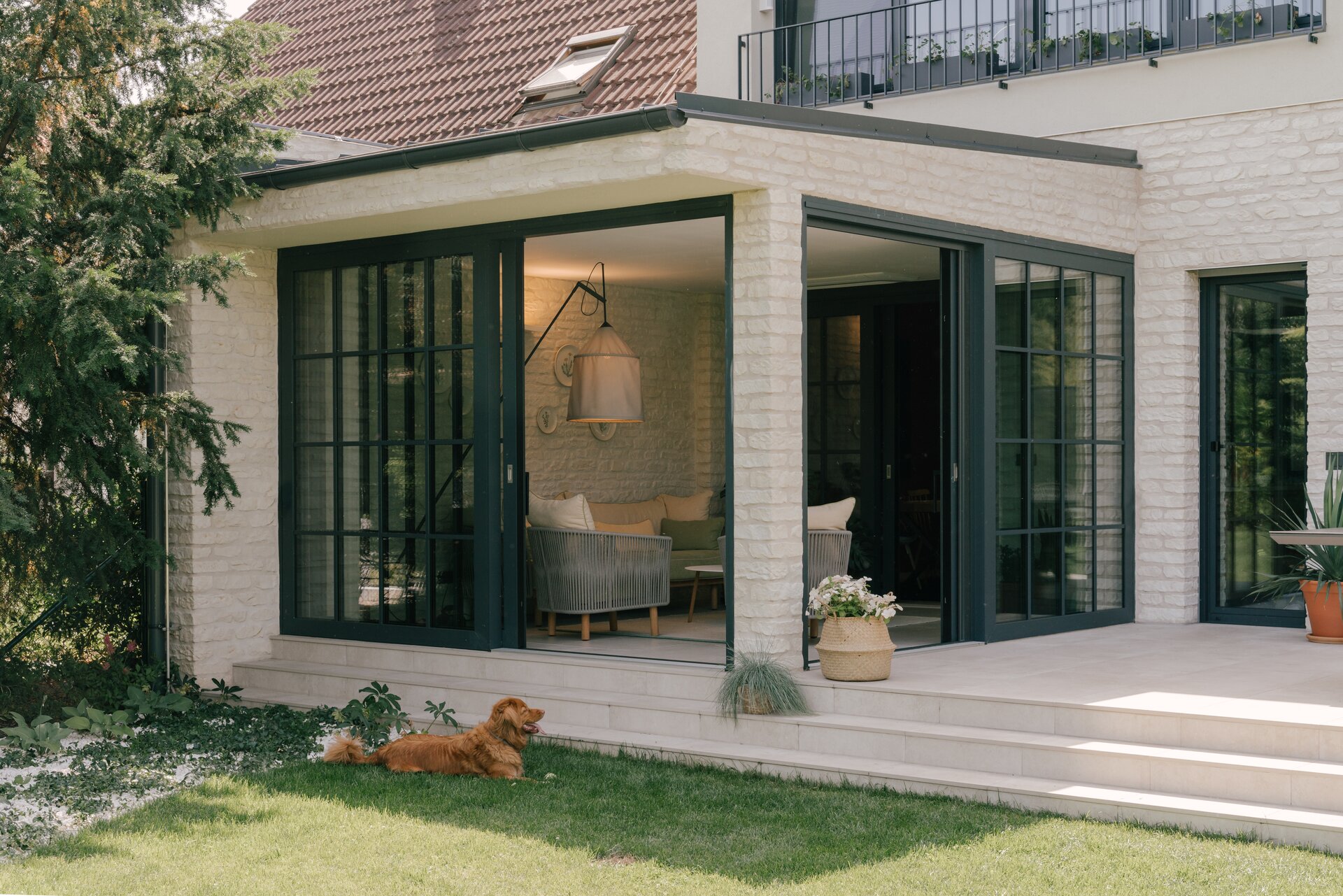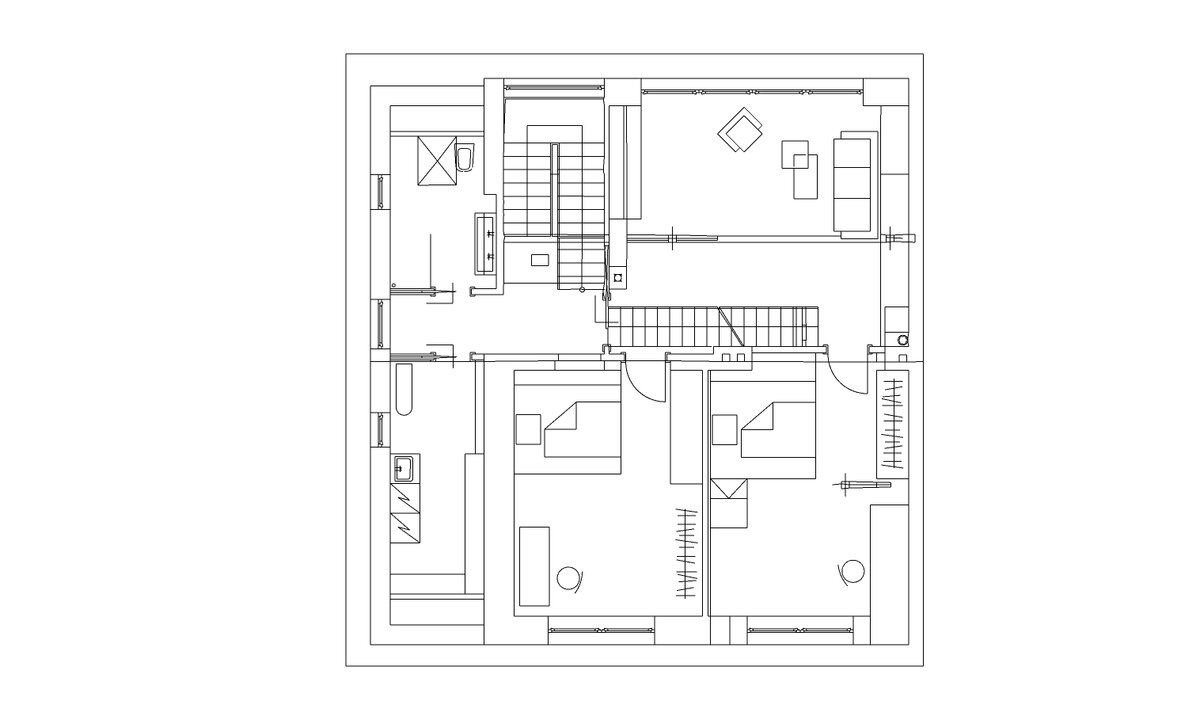 | | |
| --- | --- |
| Author | Kamila Jarkovská |
| Studio | |
| Location | Praha |
| Investor | Kamila a Vladimír Jarkovští |
| Supplier | Vytastav |
| Date of project approval | February 2021 |
| Fotograf | |
Family house with winter garden, Prague

The investors fell in love with the house – in an older neighborhood with a hidden garden – at first sight. The natural connection of the house with nature reflects the lifestyle of the family. The main goal was to connect the terrace and the kitchen so that the activities in the kitchen and dining were as practical as possible. The place where they spend time together is determined by the weather. They also liked the original disposition of the previous house, which they adapted to their lifestyle. The kitchen forms the heart of the house. The red color encourages a good mood, appetite and conversation, appliances and cabinets hidden in an oak wall appear very elegant. The generous worktop naturally connects to the dining room, where the family life and frequent dinners with friends take place. Dim lighting and a darker painting of the living room invite you to relax. The view of the garden invites you to visit it. The winter garden connects the house with nature and at the same time offers peace and privacy thanks to the separation by a glass door. Distinctive metal frames also function as a design element.
The family likes to spend time actively, resting during sports or on trips, so the designer wanted to create an environment where everyone can gain energy and be inspired by beauty. The interior is decorated with paintings and other artistic artifacts by Czech and foreign artists. This created an unusual, colorful living in a modern style. The concept of indirect lighting was created in collaboration with the Artemide studio, and the equipment and furniture were designed to be tailor-made.
The house has a long history, so it was necessary to redesign the interior to modern living and it was necessary to do a complete reconstruction. Even though the dispositions did not change, only the perimeter walls of the original building remained. The house has expanded significantly, especially on the first floor, which served as the attic. The installation of dormers created two full-fledged children's rooms and a social space with a home gym and cinema projection. By turning the stairs to the opposite direction, a more practical access to the cellar was created, which is entered through a hidden door directly from the kitchen. The technical room is upstairs, the project also counted with possible independent living on each floor. The house is organically developed according to the needs of its users.
Green building
Environmental certification
| | |
| --- | --- |
| Type and level of certificate | - |
Water management
| | |
| --- | --- |
| Is rainwater used for irrigation? | |
| Is rainwater used for other purposes, e.g. toilet flushing ? | |
| Does the building have a green roof / facade ? | |
| Is reclaimed waste water used, e.g. from showers and sinks ? | |
The quality of the indoor environment
| | |
| --- | --- |
| Is clean air supply automated ? | |
| Is comfortable temperature during summer and winter automated? | |
| Is natural lighting guaranteed in all living areas? | |
| Is artificial lighting automated? | |
| Is acoustic comfort, specifically reverberation time, guaranteed? | |
| Does the layout solution include zoning and ergonomics elements? | |
Principles of circular economics
| | |
| --- | --- |
| Does the project use recycled materials? | |
| Does the project use recyclable materials? | |
| Are materials with a documented Environmental Product Declaration (EPD) promoted in the project? | |
| Are other sustainability certifications used for materials and elements? | |
Energy efficiency
| | |
| --- | --- |
| Energy performance class of the building according to the Energy Performance Certificate of the building | |
| Is efficient energy management (measurement and regular analysis of consumption data) considered? | |
| Are renewable sources of energy used, e.g. solar system, photovoltaics? | |
Interconnection with surroundings
| | |
| --- | --- |
| Does the project enable the easy use of public transport? | |
| Does the project support the use of alternative modes of transport, e.g cycling, walking etc. ? | |
| Is there access to recreational natural areas, e.g. parks, in the immediate vicinity of the building? | |