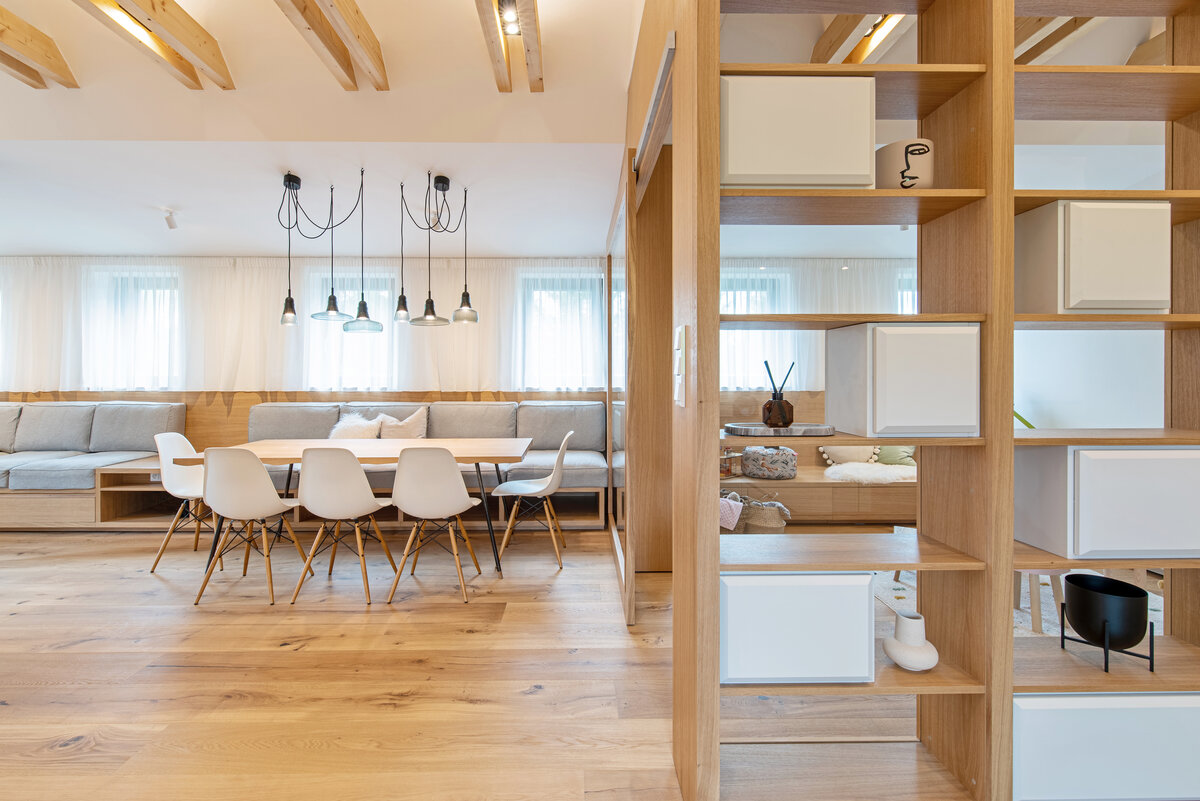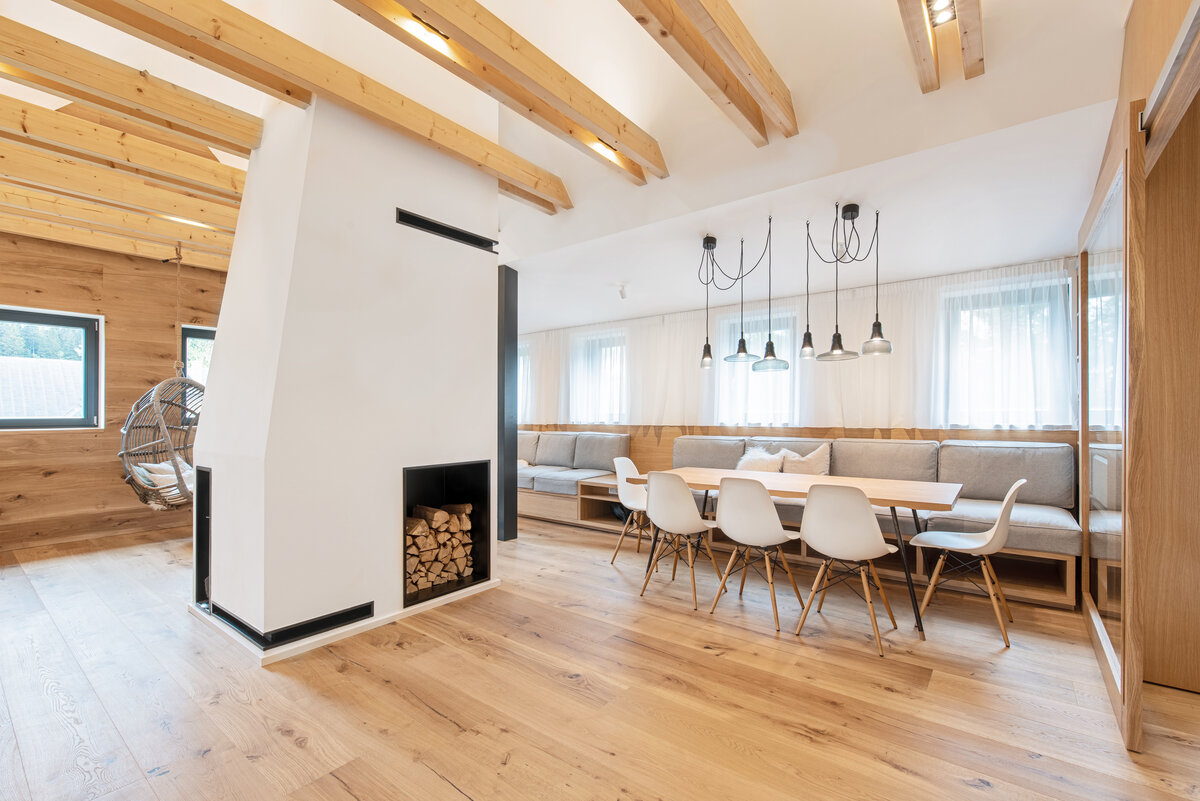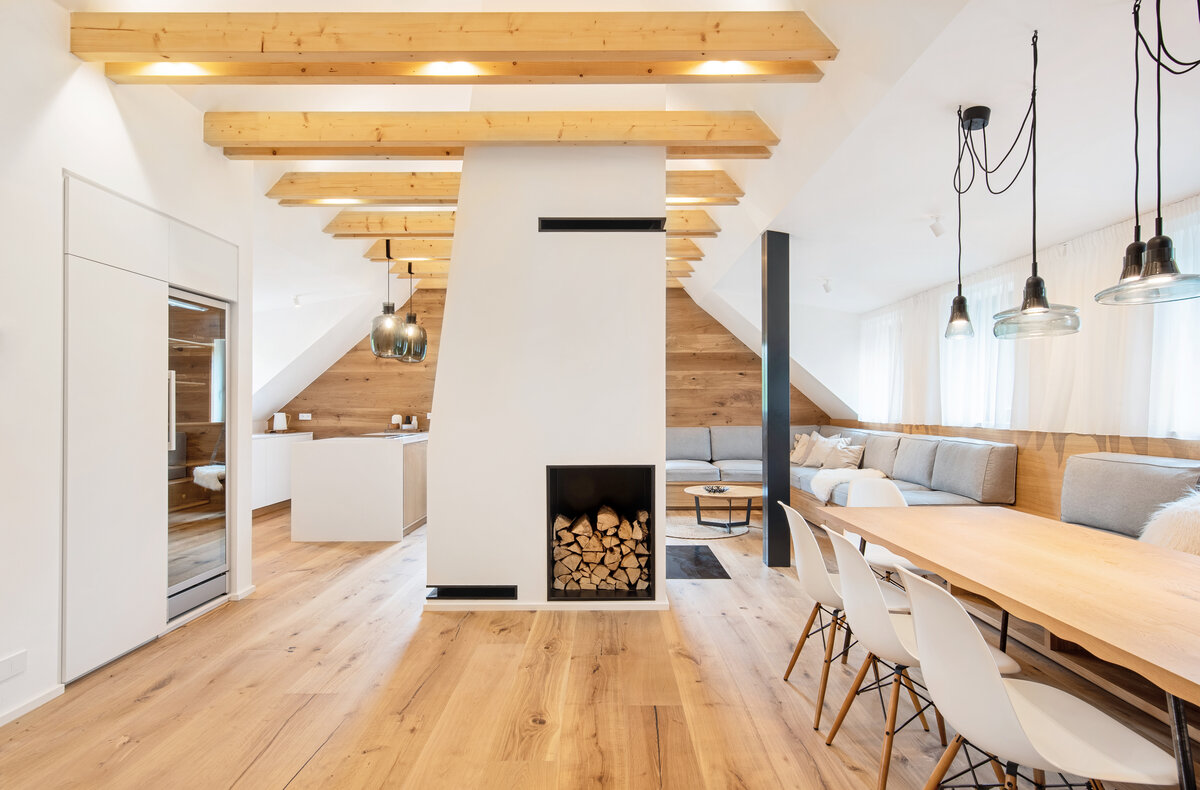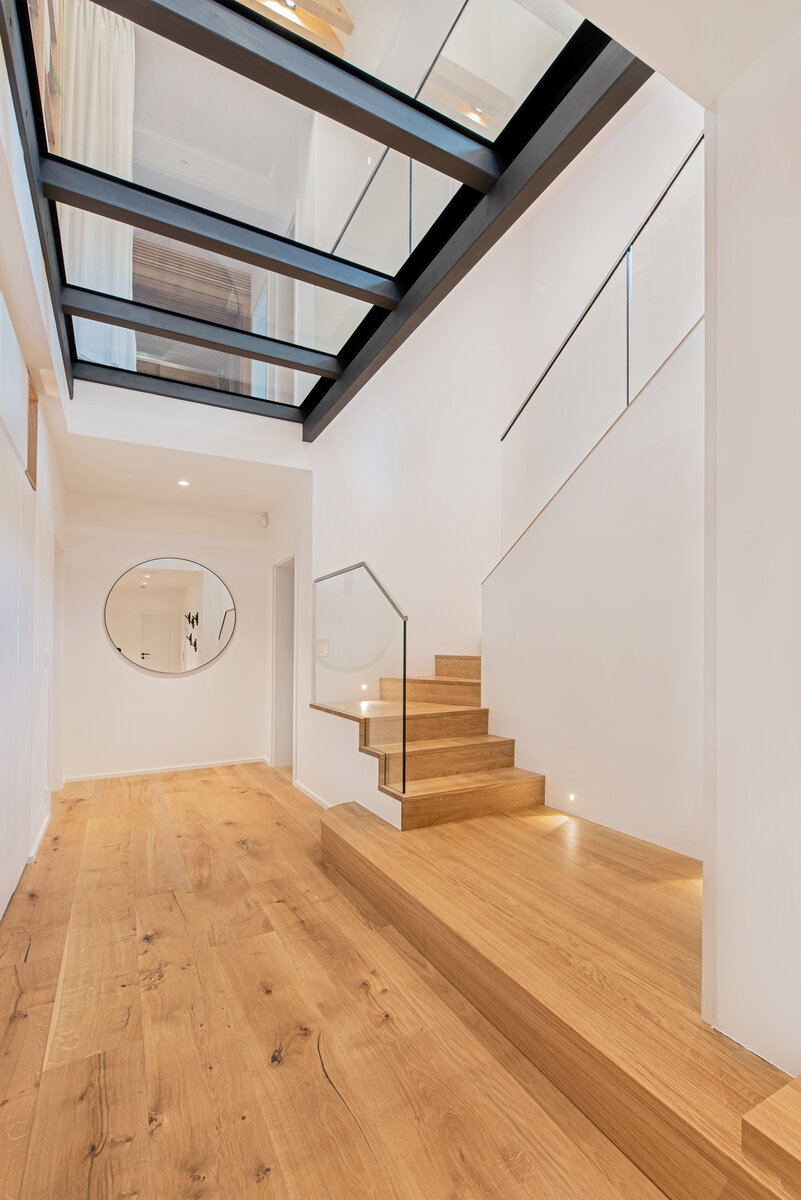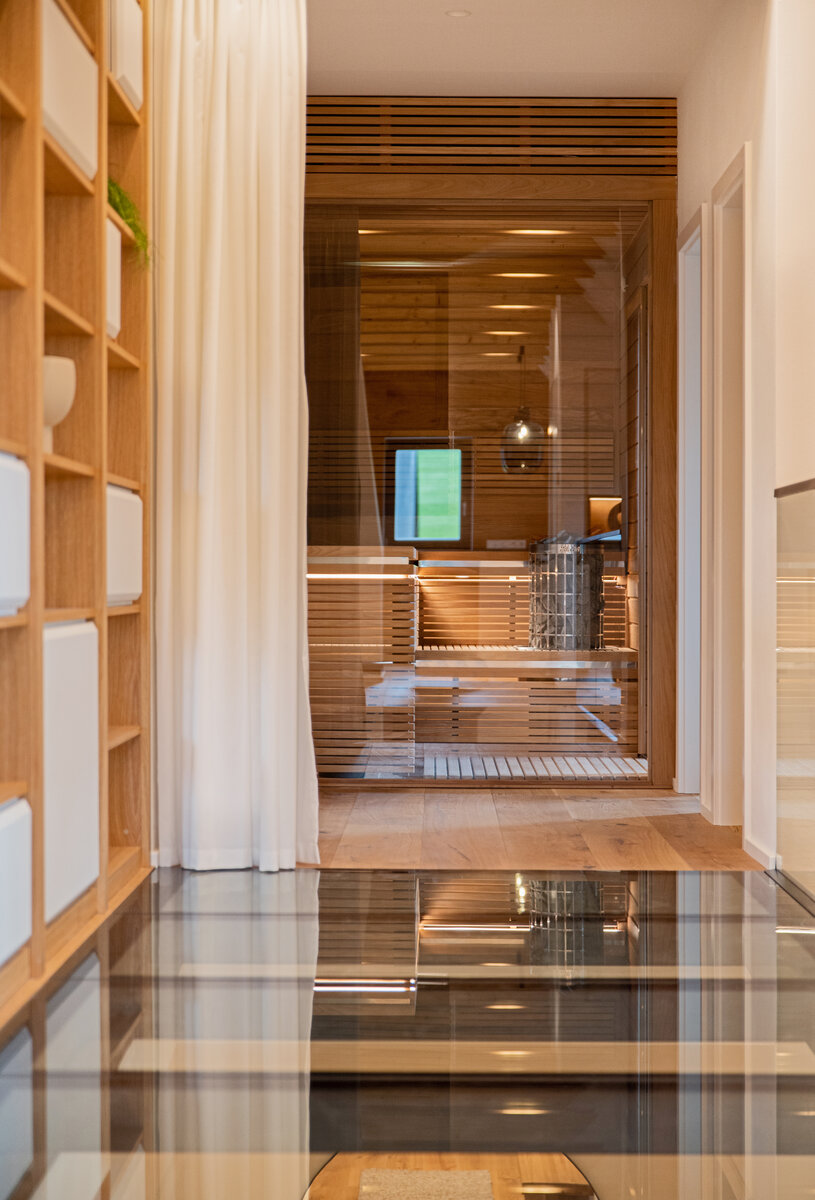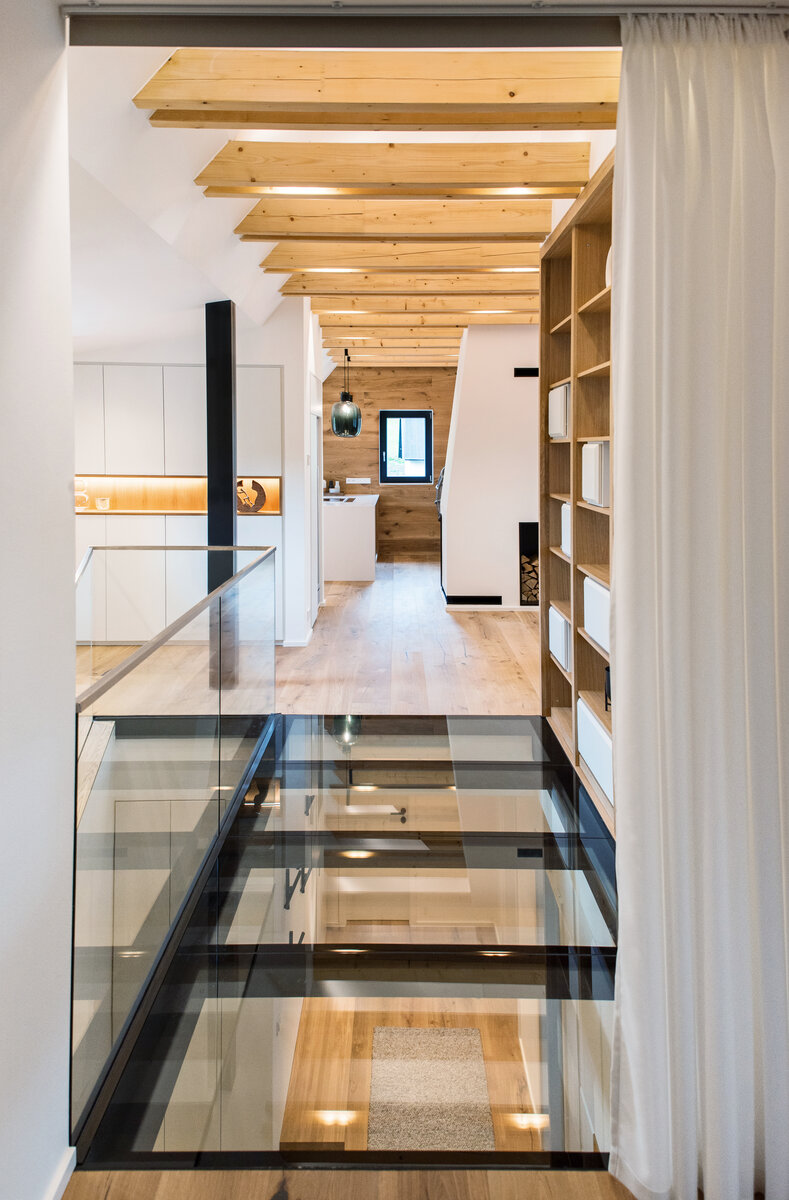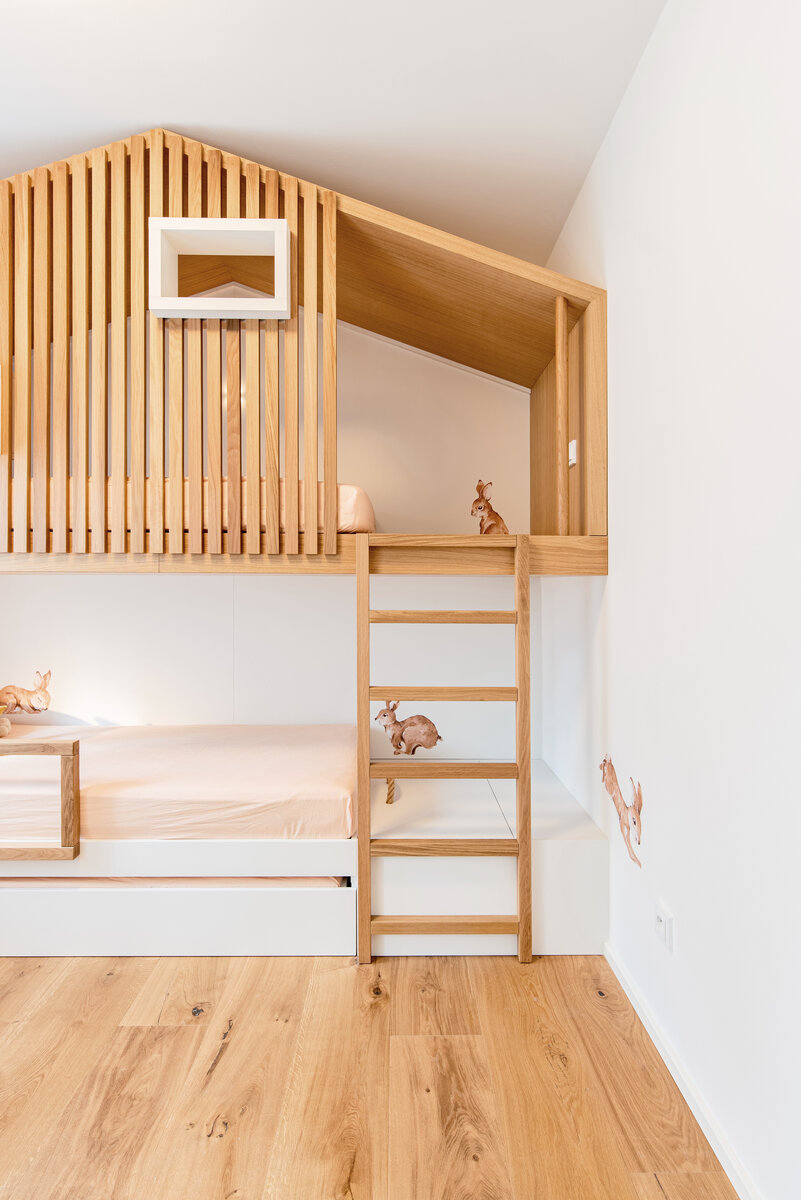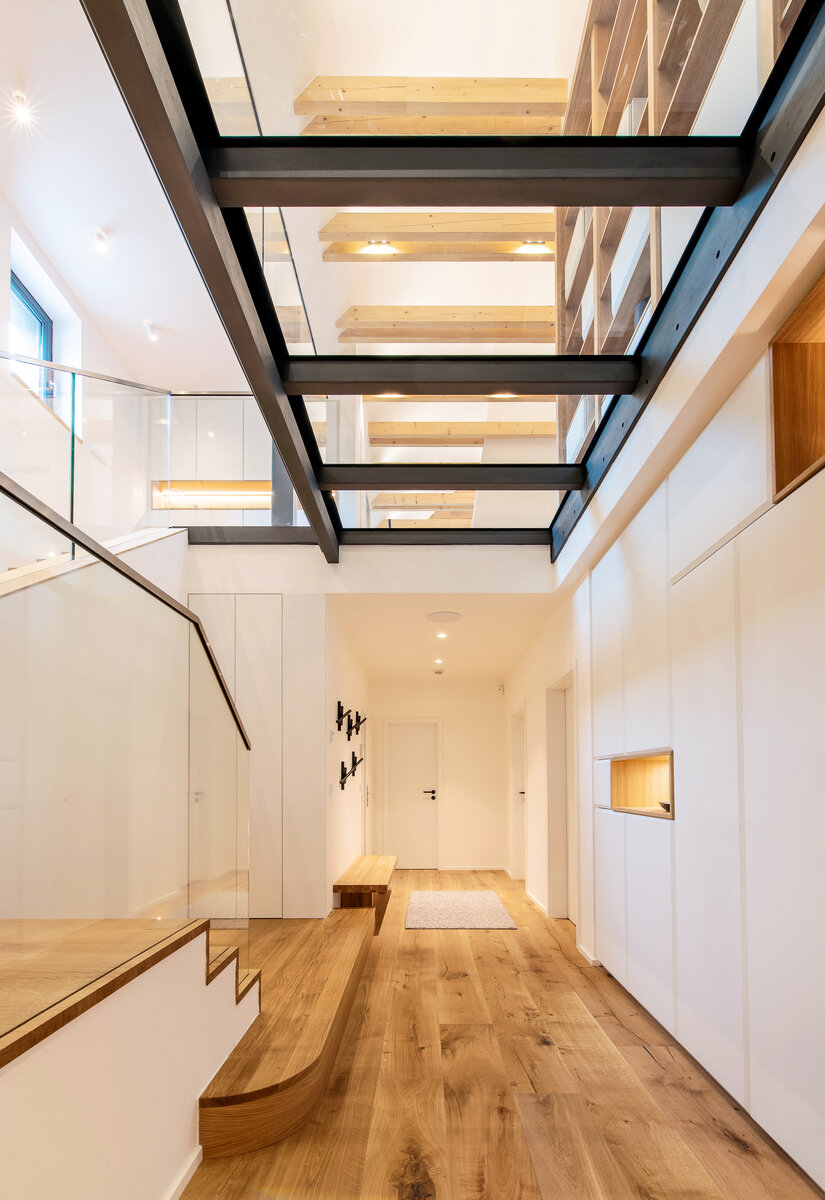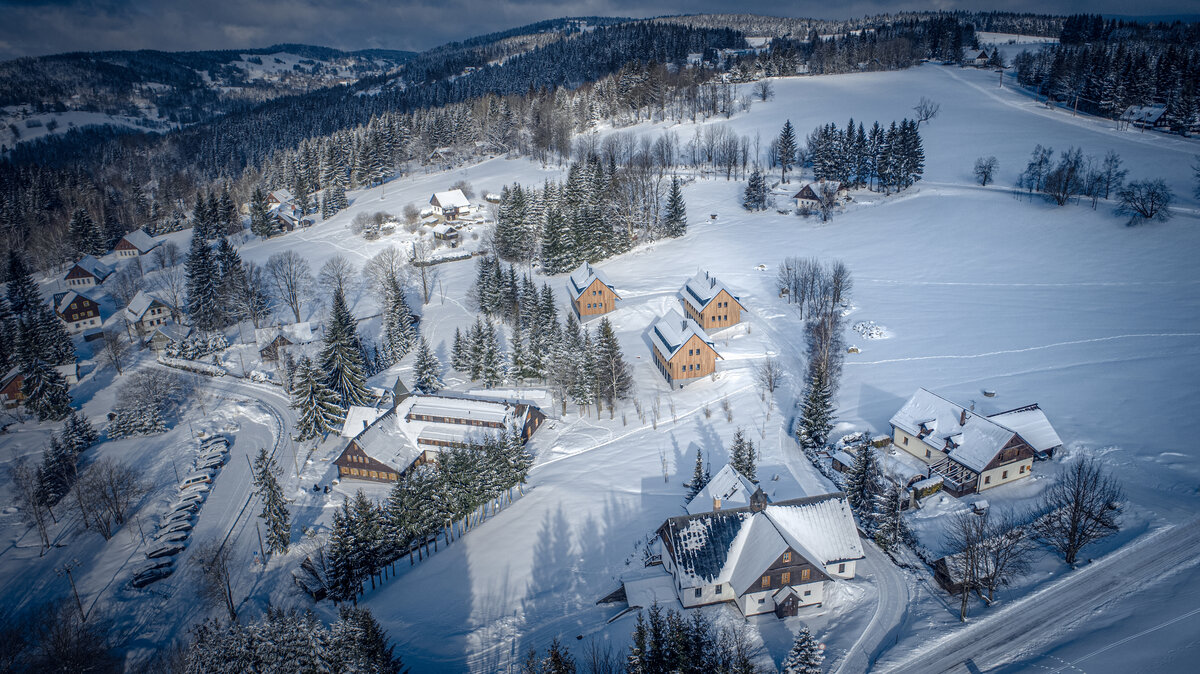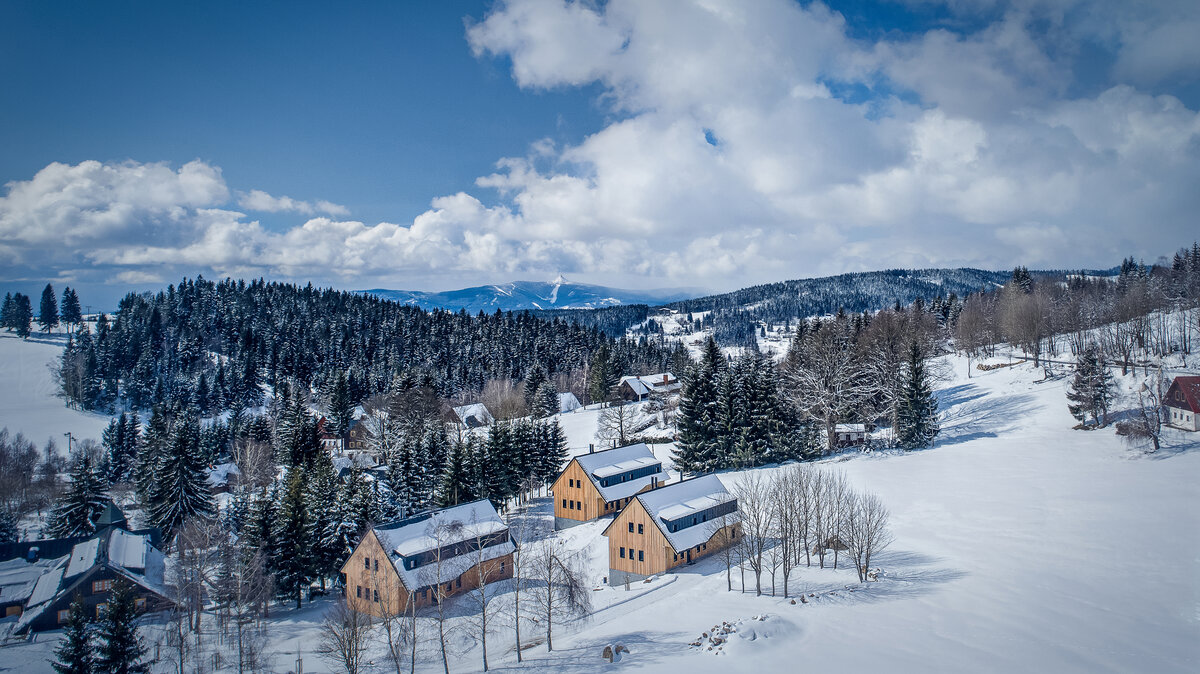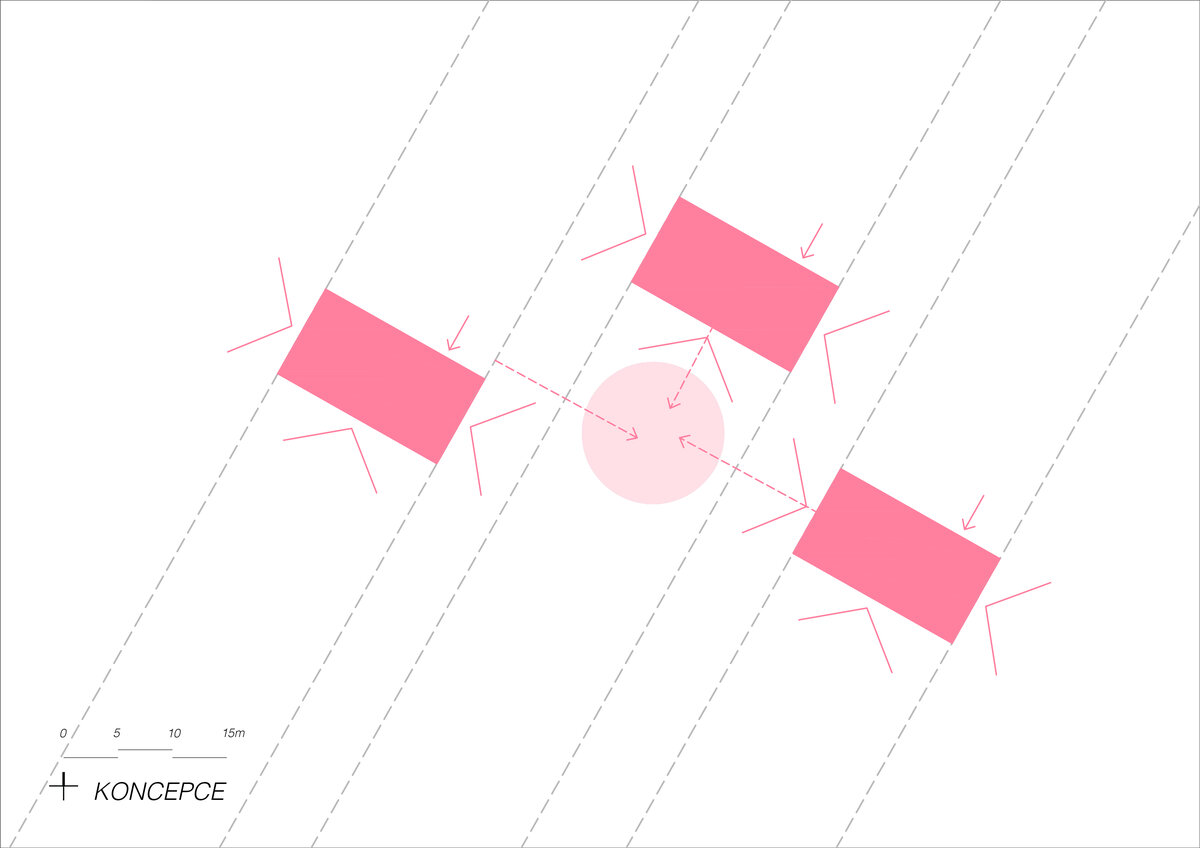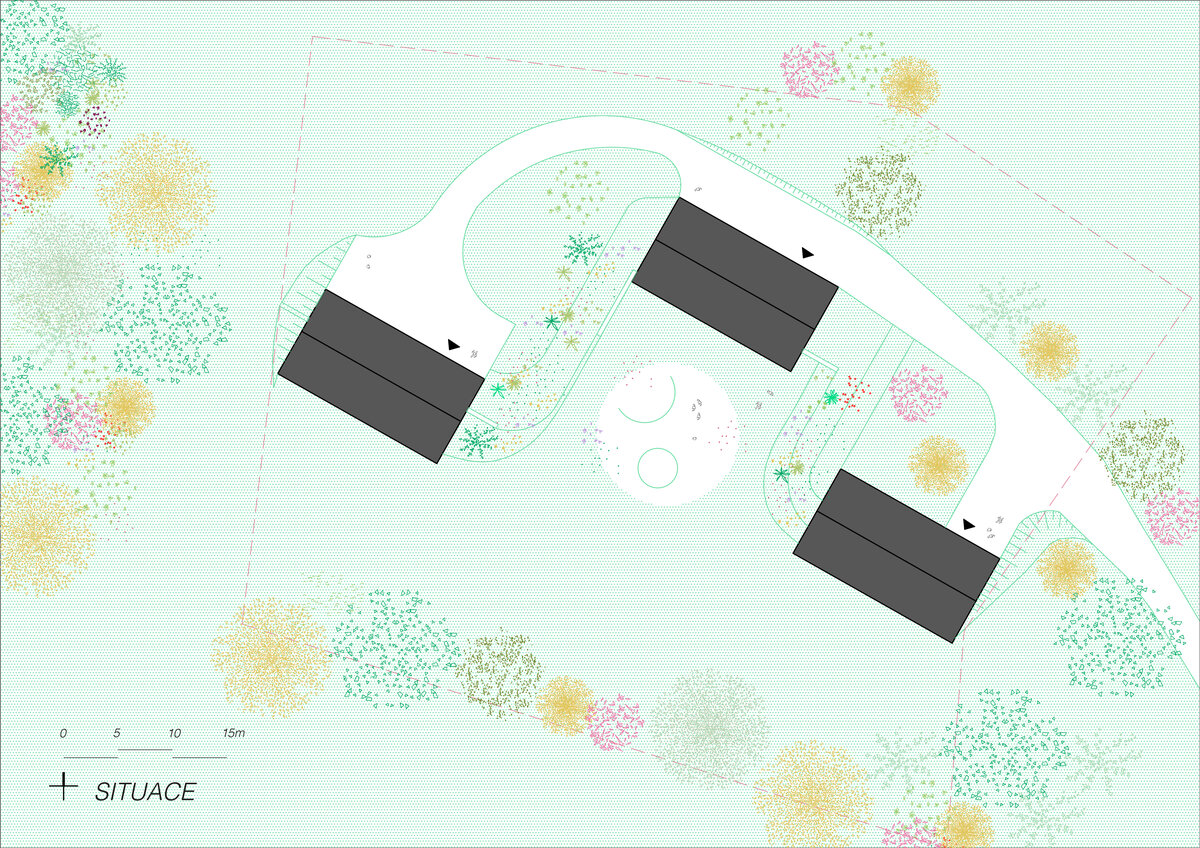 | | |
| --- | --- |
| Author | Marco Maio Architects |
| Studio | |
| Location | Hrabětice, Janov nad Nisou |
| Investor | Hrabětice housing a.s., U Hellady 697/4, Praha |
| Supplier | Různých dodavatelů |
| Date of project approval | July 2021 |
| Fotograf | |
Project Konírna is a project of three apartment houses in Hrabětice in Jizerské hory. The project is finding a connection between modern architecture and classic principles of Czech mountain architecture.
The mutual position of the three houses is very specific - they are arranged so that enough light falls on each of them, so that they don't shade each other. When designing all three buildings, we carefully monitored the daily movement of the sun to achieve the optimal connection between nature and the emotions of future residents. In the evening, the artificial light evokes a soothing atmosphere of privacy.
All the interiors are tailored to the clients. With respect to all the clients, who had their specific idea of the space they want to live in, we designed unique interiors. All of them are connected through the main principle: materials, which correspond to the specific location in the mountains.
The facilities respond to the regional characteristics of the mountain landscape and architecture. The buildings are clad in a stone base and finished with an airy wooden facade. All materials are local and in this way respond to the space in which they are placed. All external surfaces are also paved with local materials, and road surfaces are finished with sand instead of asphalt - which allows water permeability.
The three buildings are carefully placed in the landscape. They are integrated into the slope so that the first floor is dug into the ground and open to the south. As a result, the buildings visually look smaller than they really are - a reflection of the volume of a traditional residential house. Their posing is also thoughtful in terms of orientation - each object is positioned to block the views of neighbors. As a result, each apartment is provided with intimacy and spacious views of nature.
Green building
Environmental certification
| | |
| --- | --- |
| Type and level of certificate | - |
Water management
| | |
| --- | --- |
| Is rainwater used for irrigation? | |
| Is rainwater used for other purposes, e.g. toilet flushing ? | |
| Does the building have a green roof / facade ? | |
| Is reclaimed waste water used, e.g. from showers and sinks ? | |
The quality of the indoor environment
| | |
| --- | --- |
| Is clean air supply automated ? | |
| Is comfortable temperature during summer and winter automated? | |
| Is natural lighting guaranteed in all living areas? | |
| Is artificial lighting automated? | |
| Is acoustic comfort, specifically reverberation time, guaranteed? | |
| Does the layout solution include zoning and ergonomics elements? | |
Principles of circular economics
| | |
| --- | --- |
| Does the project use recycled materials? | |
| Does the project use recyclable materials? | |
| Are materials with a documented Environmental Product Declaration (EPD) promoted in the project? | |
| Are other sustainability certifications used for materials and elements? | |
Energy efficiency
| | |
| --- | --- |
| Energy performance class of the building according to the Energy Performance Certificate of the building | |
| Is efficient energy management (measurement and regular analysis of consumption data) considered? | |
| Are renewable sources of energy used, e.g. solar system, photovoltaics? | |
Interconnection with surroundings
| | |
| --- | --- |
| Does the project enable the easy use of public transport? | |
| Does the project support the use of alternative modes of transport, e.g cycling, walking etc. ? | |
| Is there access to recreational natural areas, e.g. parks, in the immediate vicinity of the building? | |