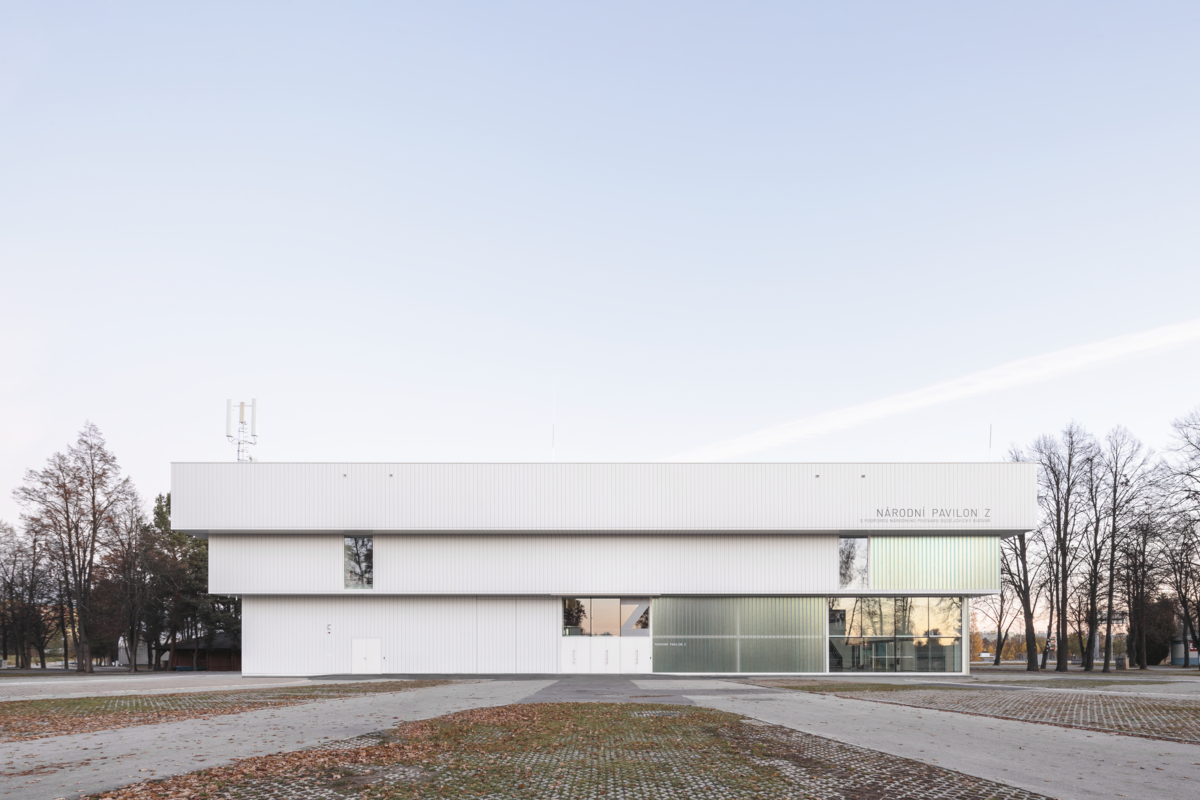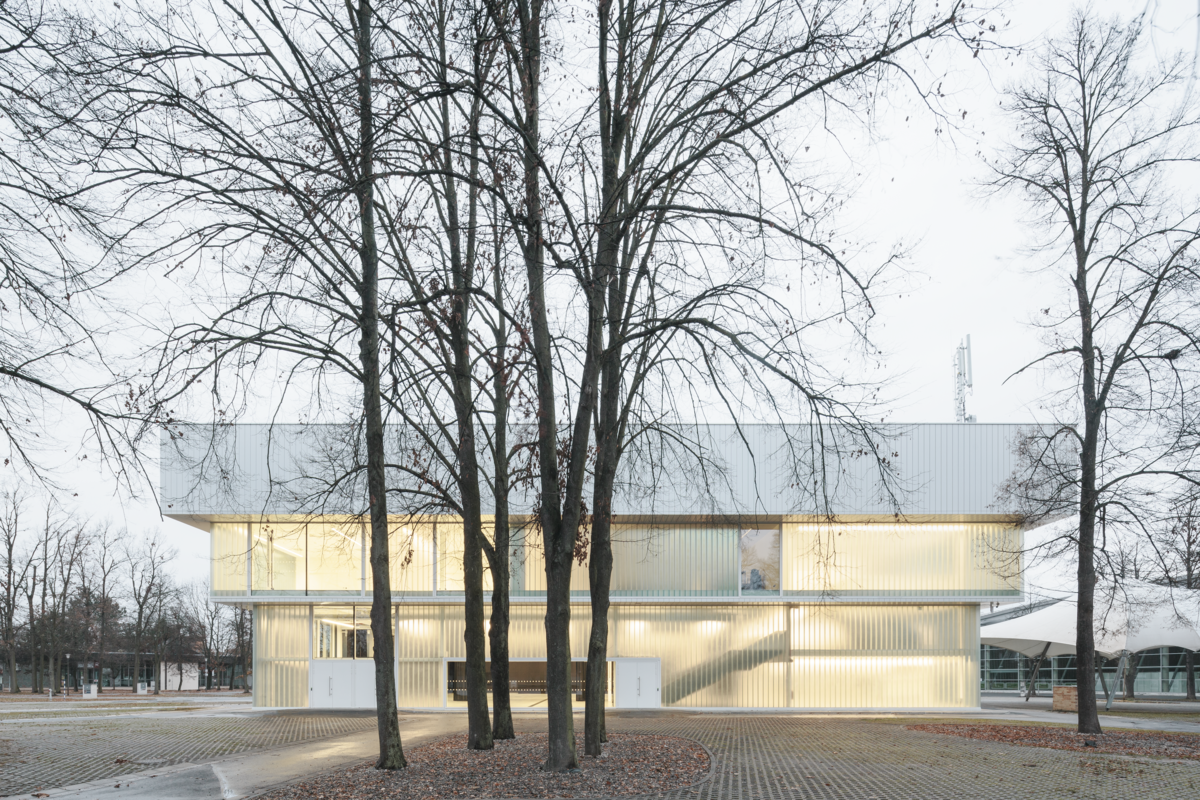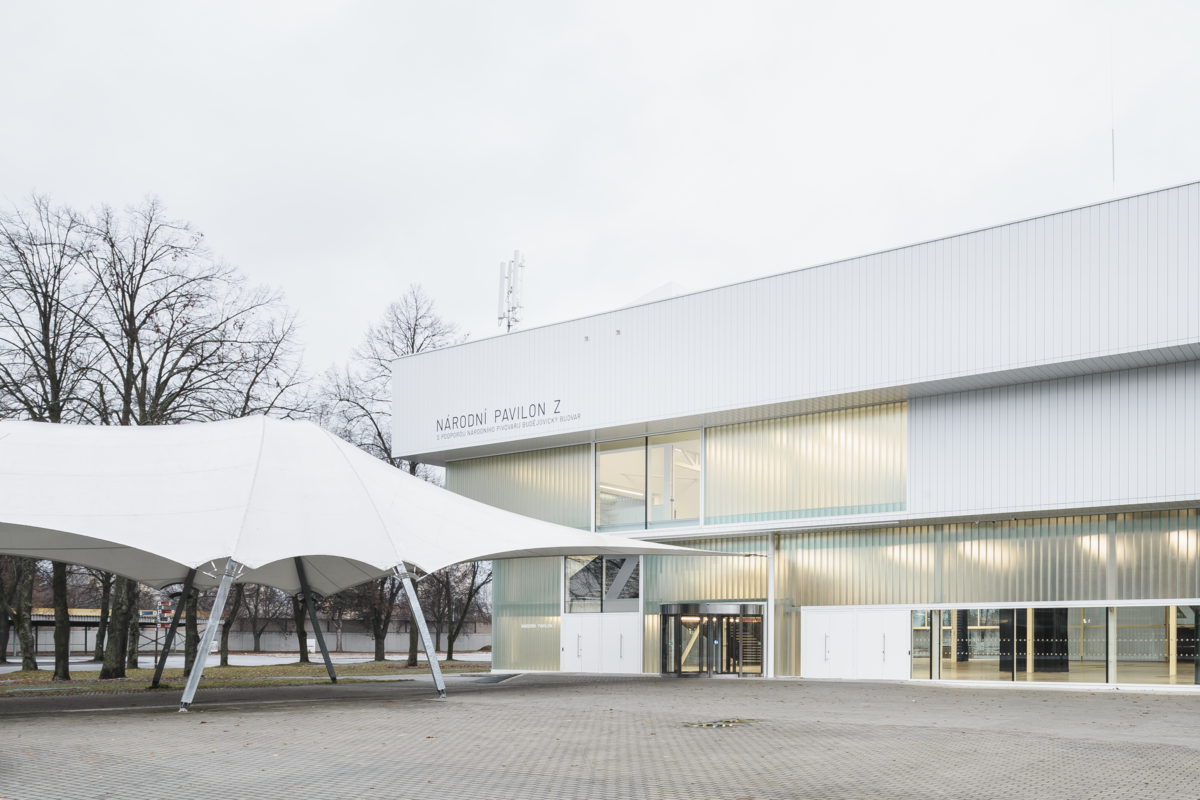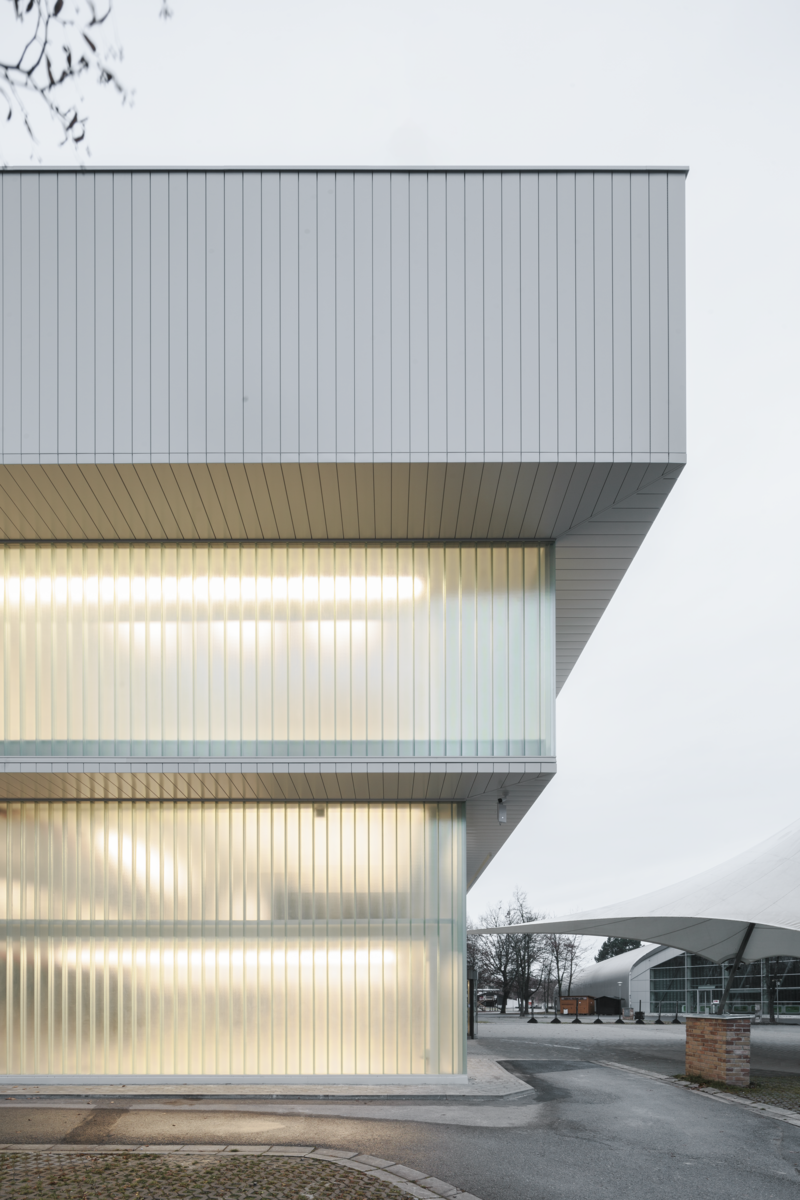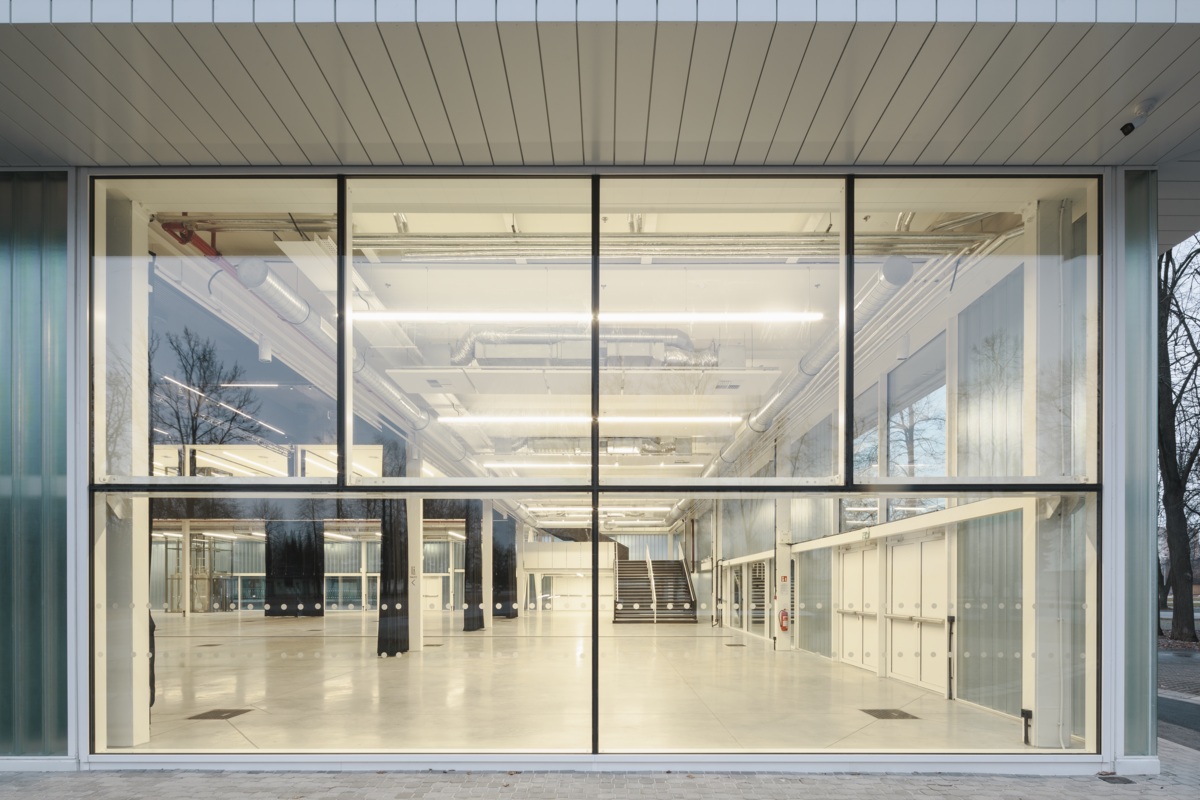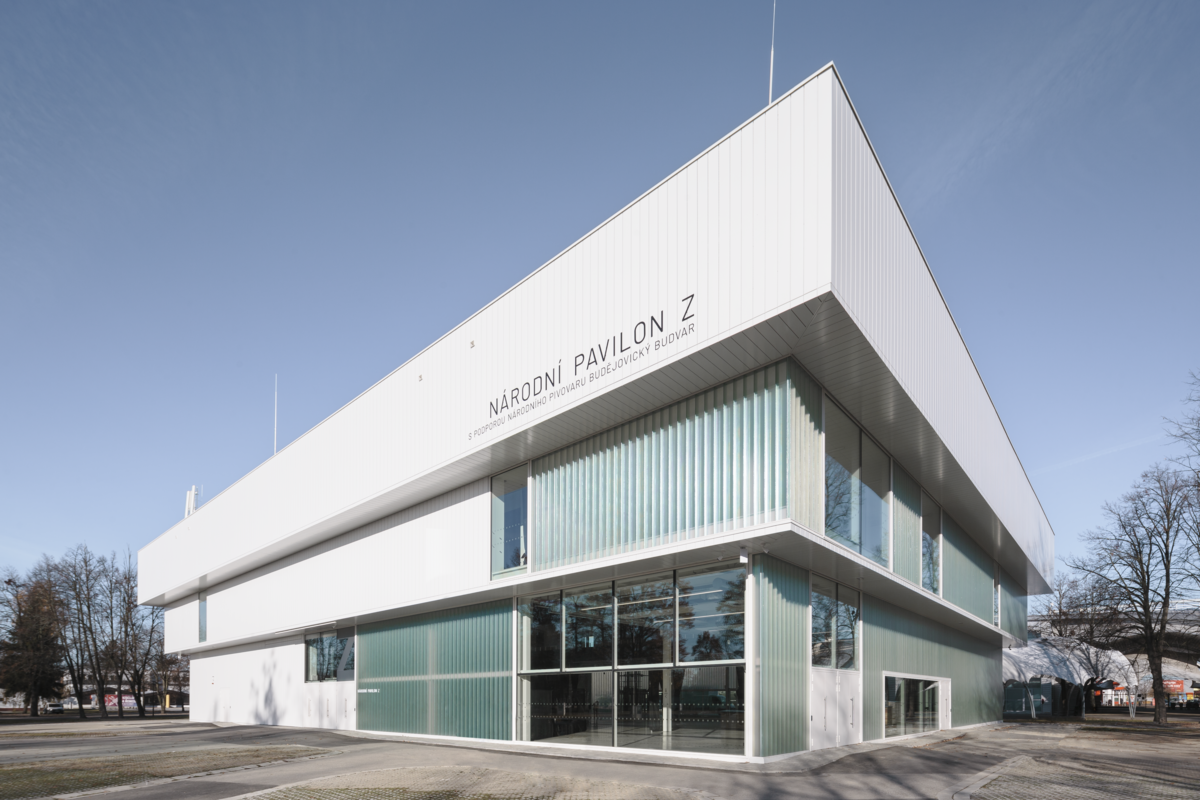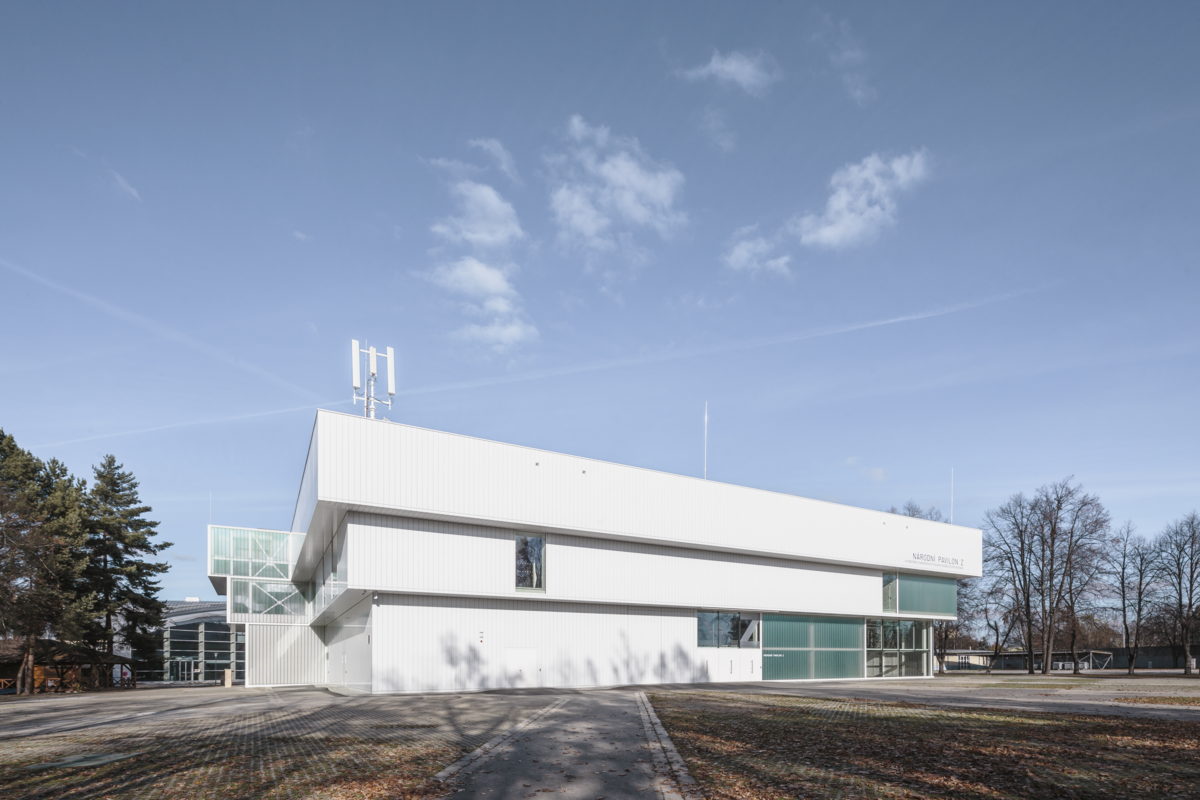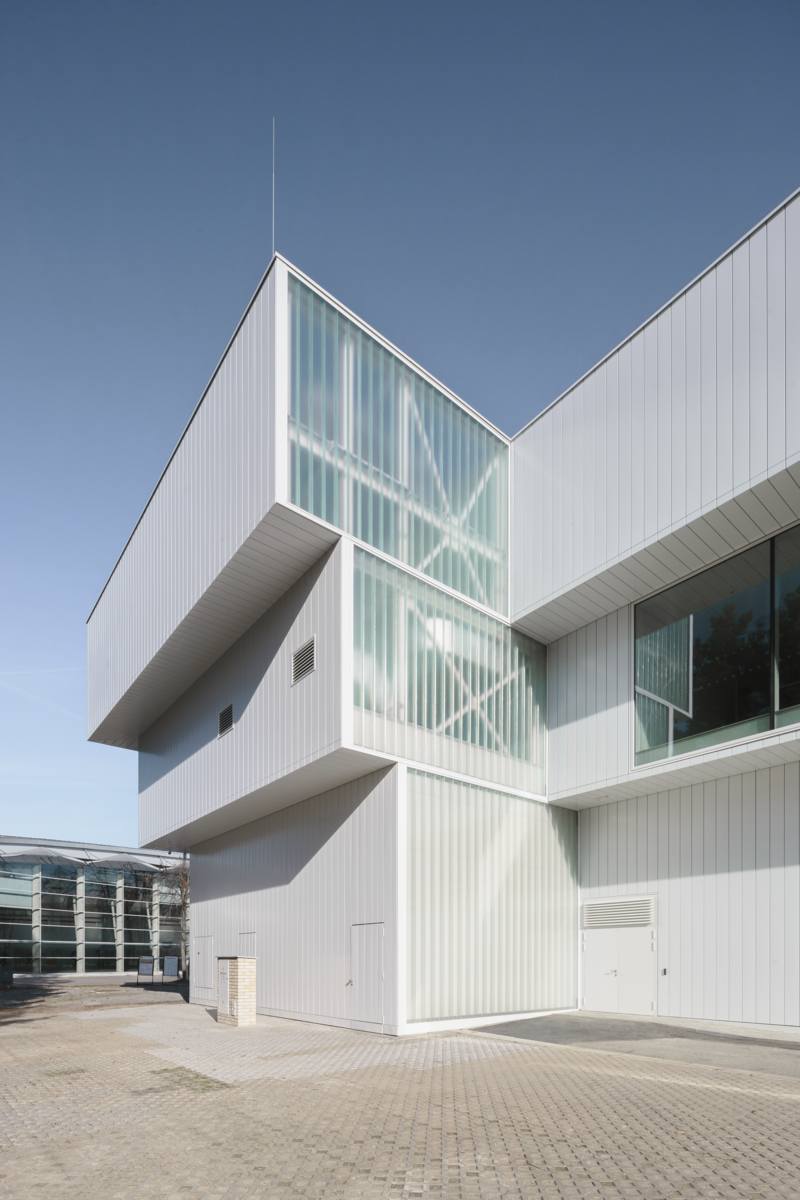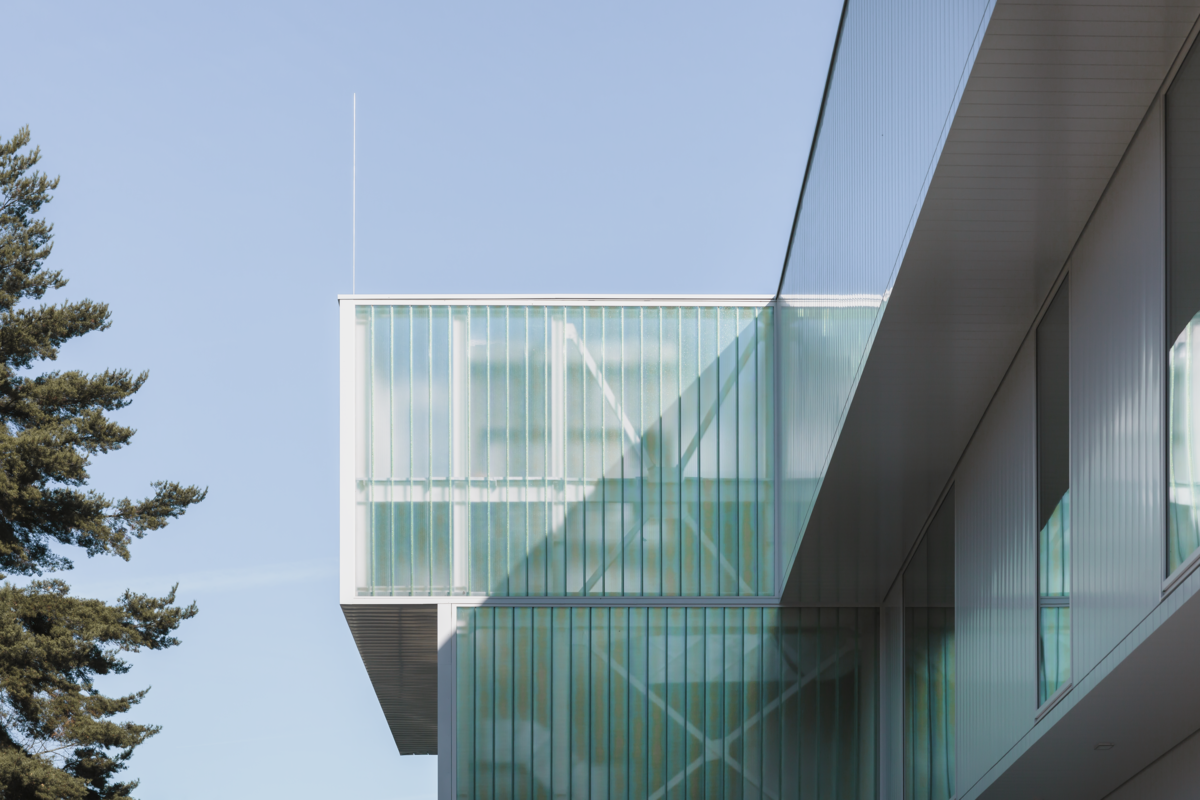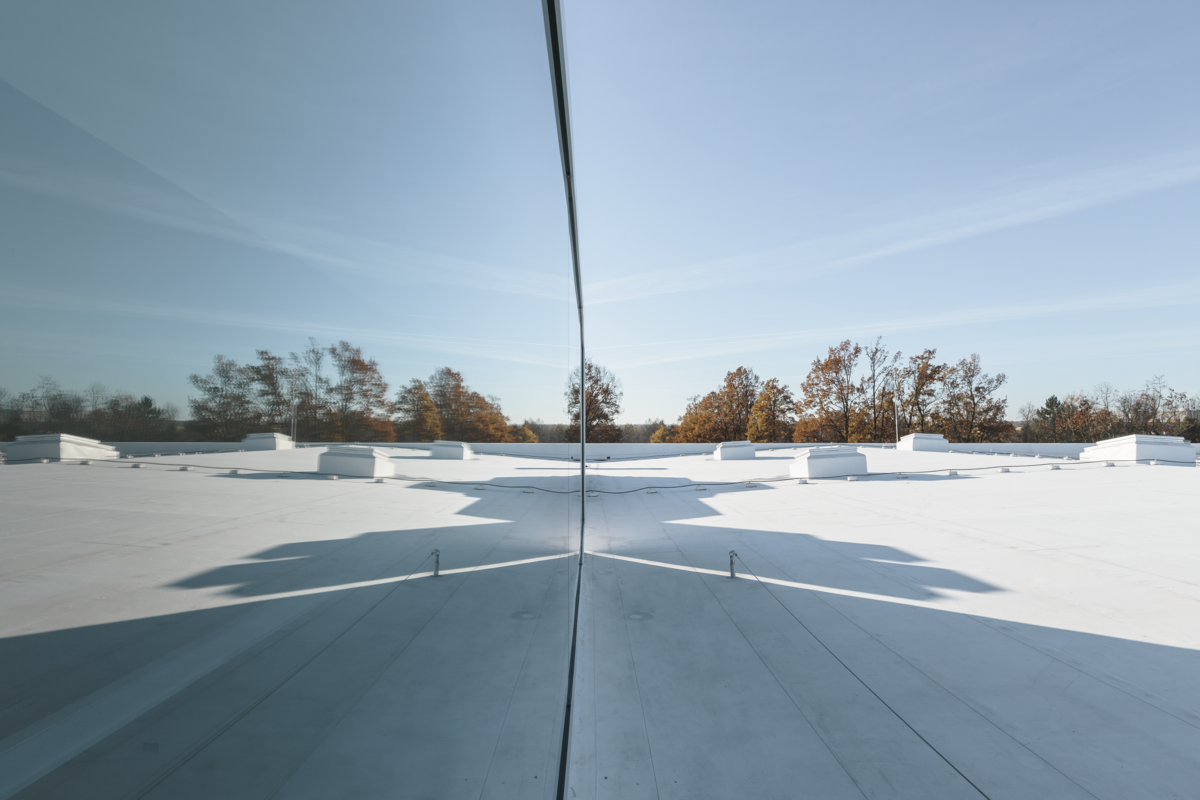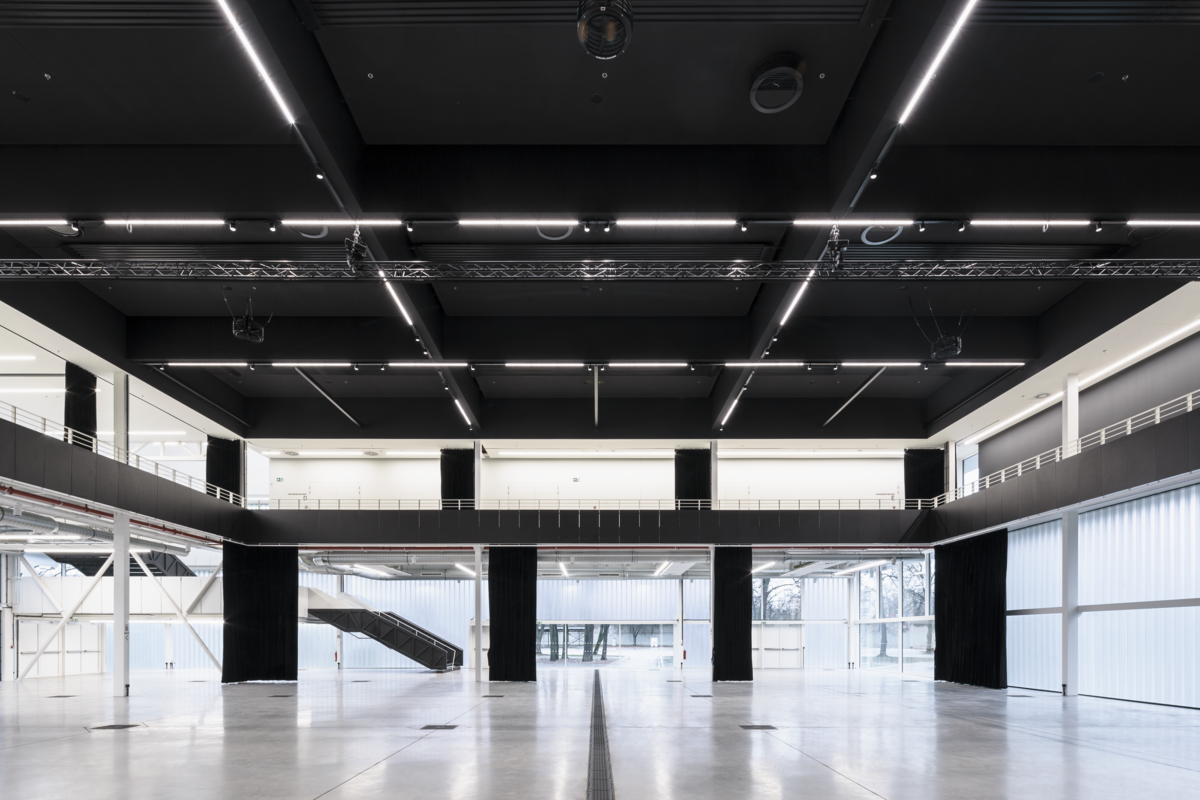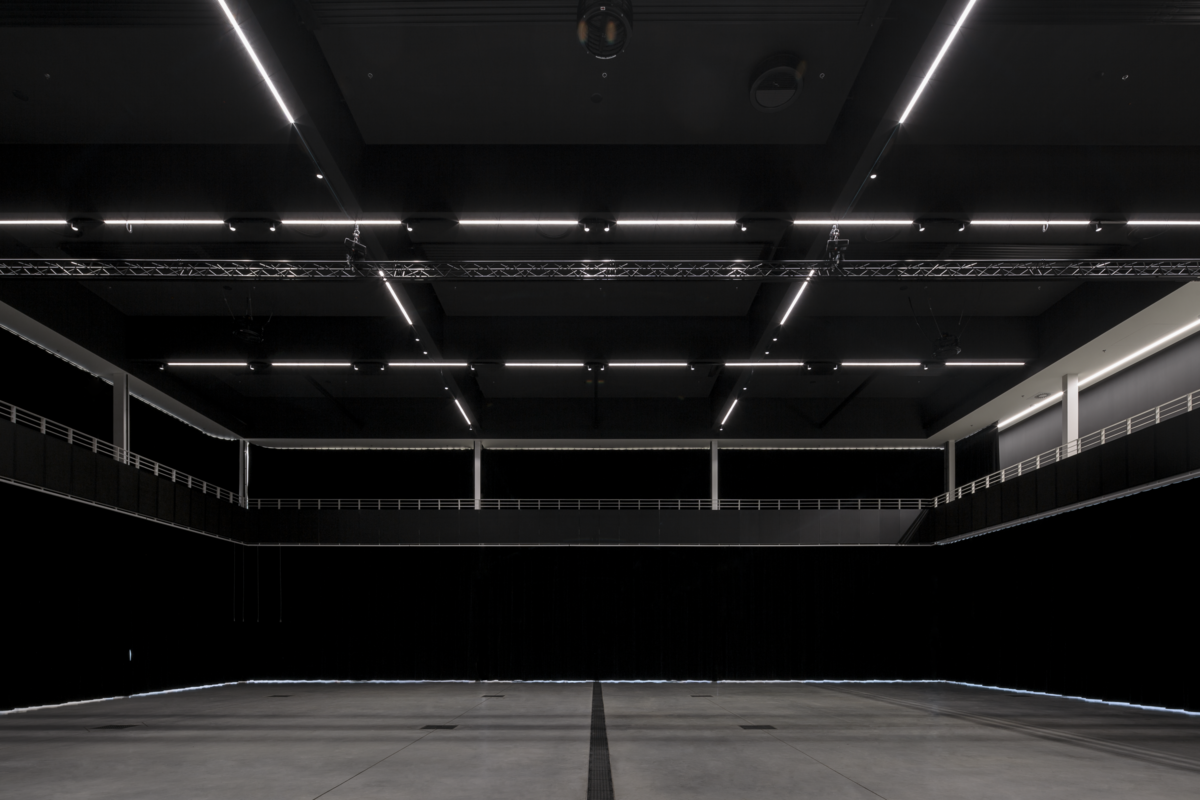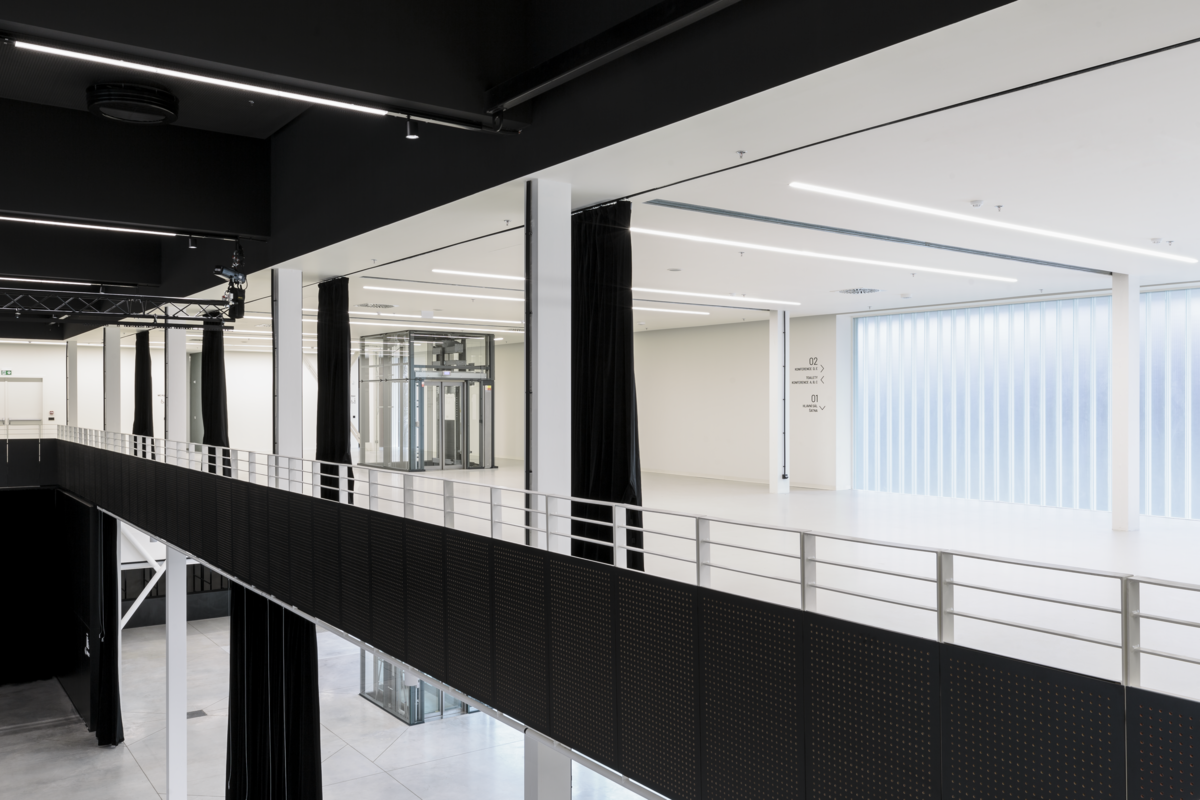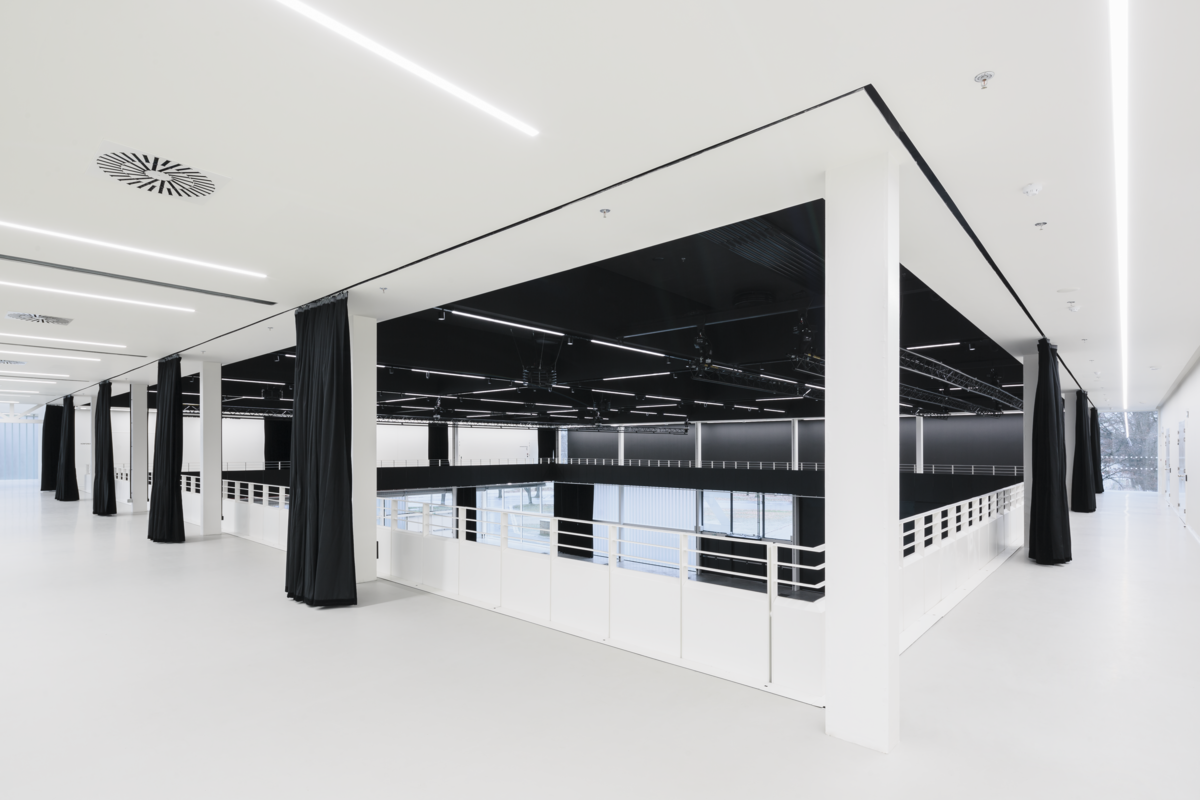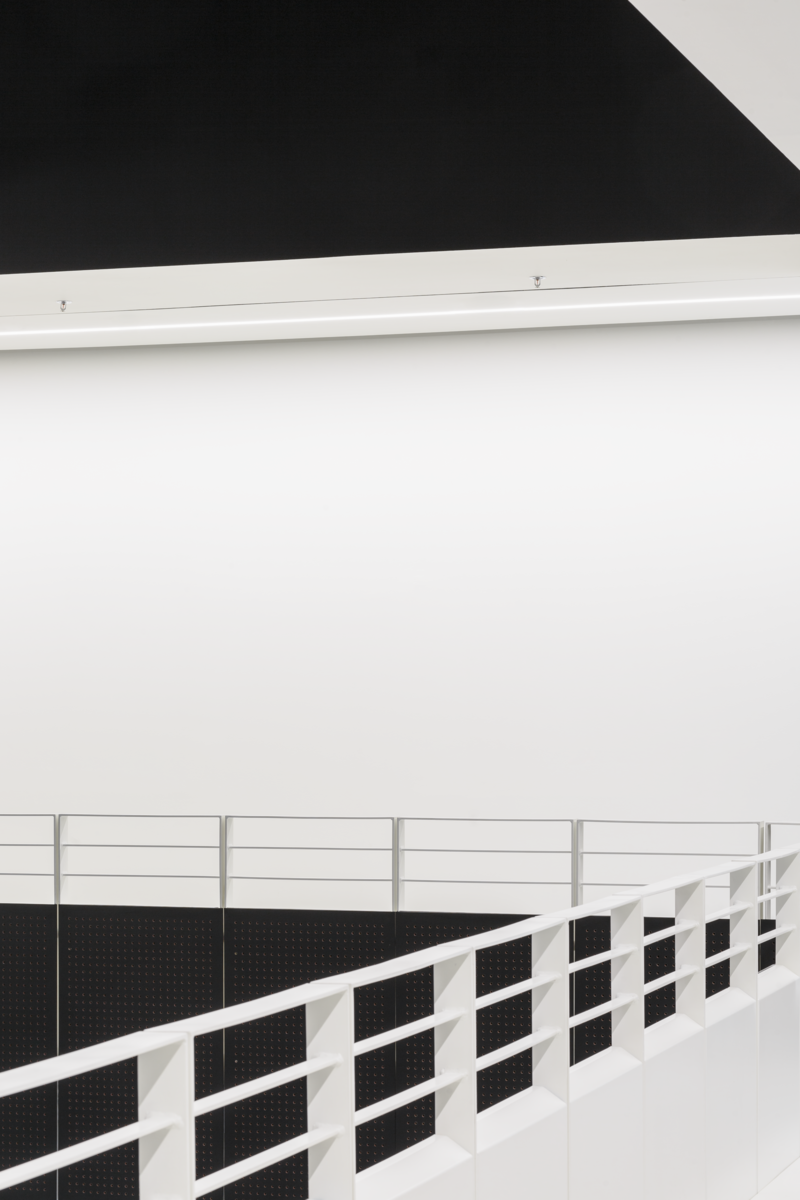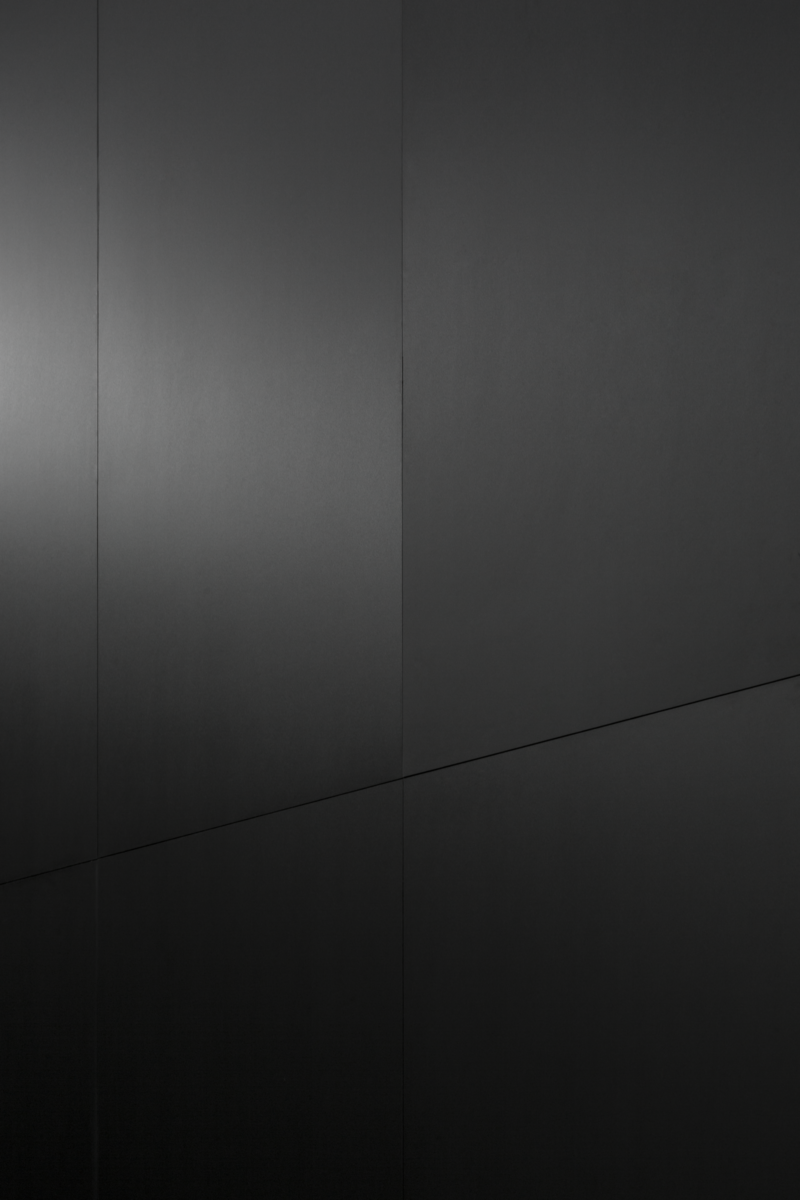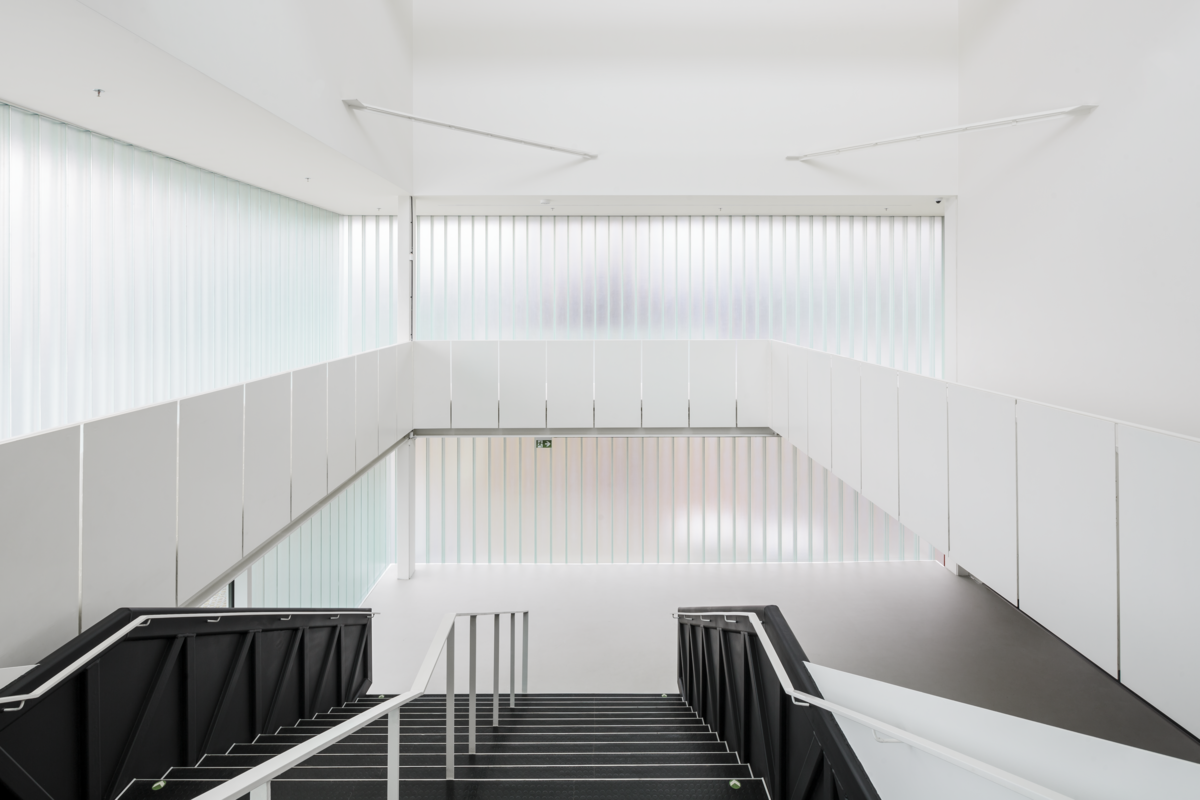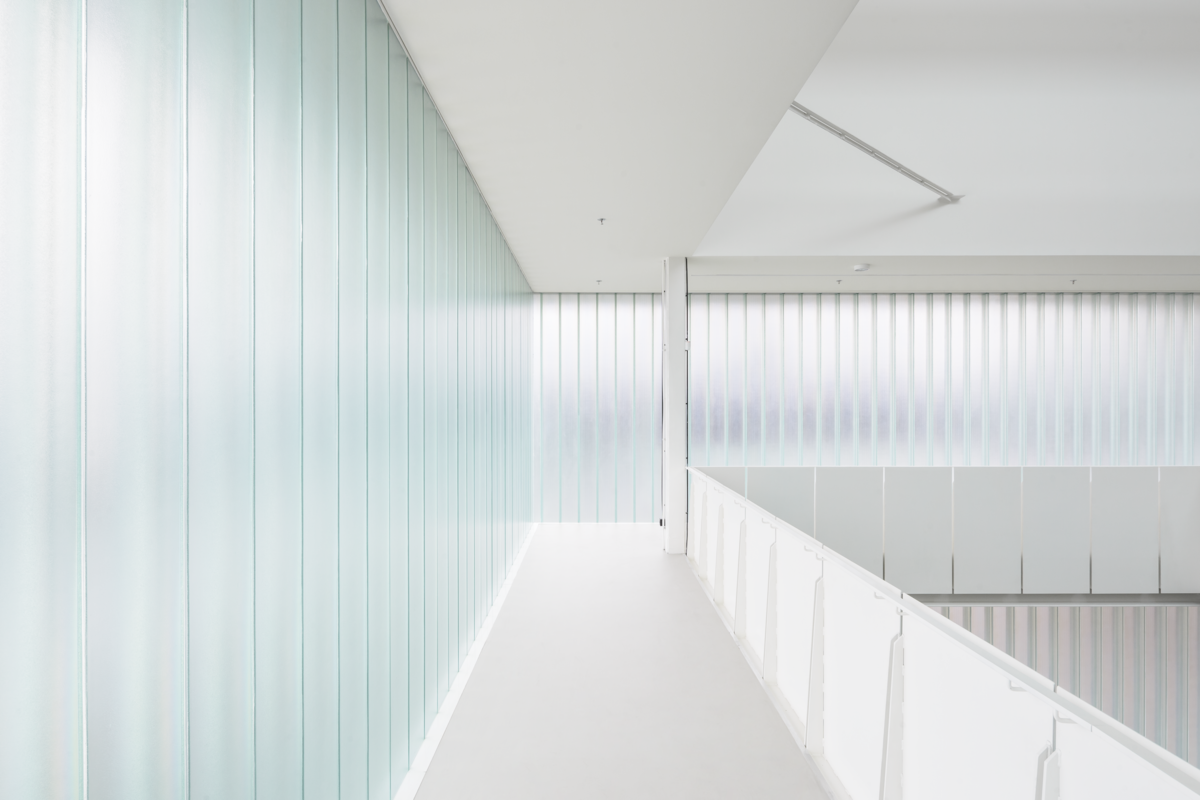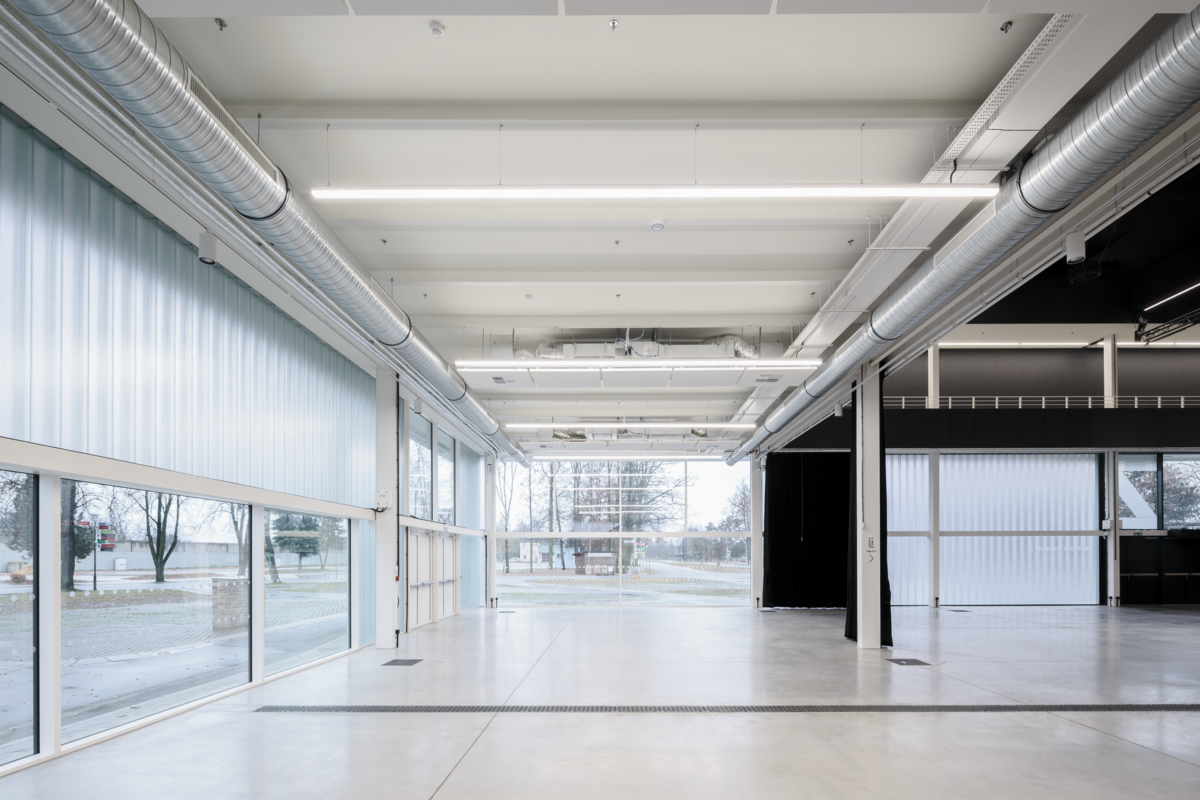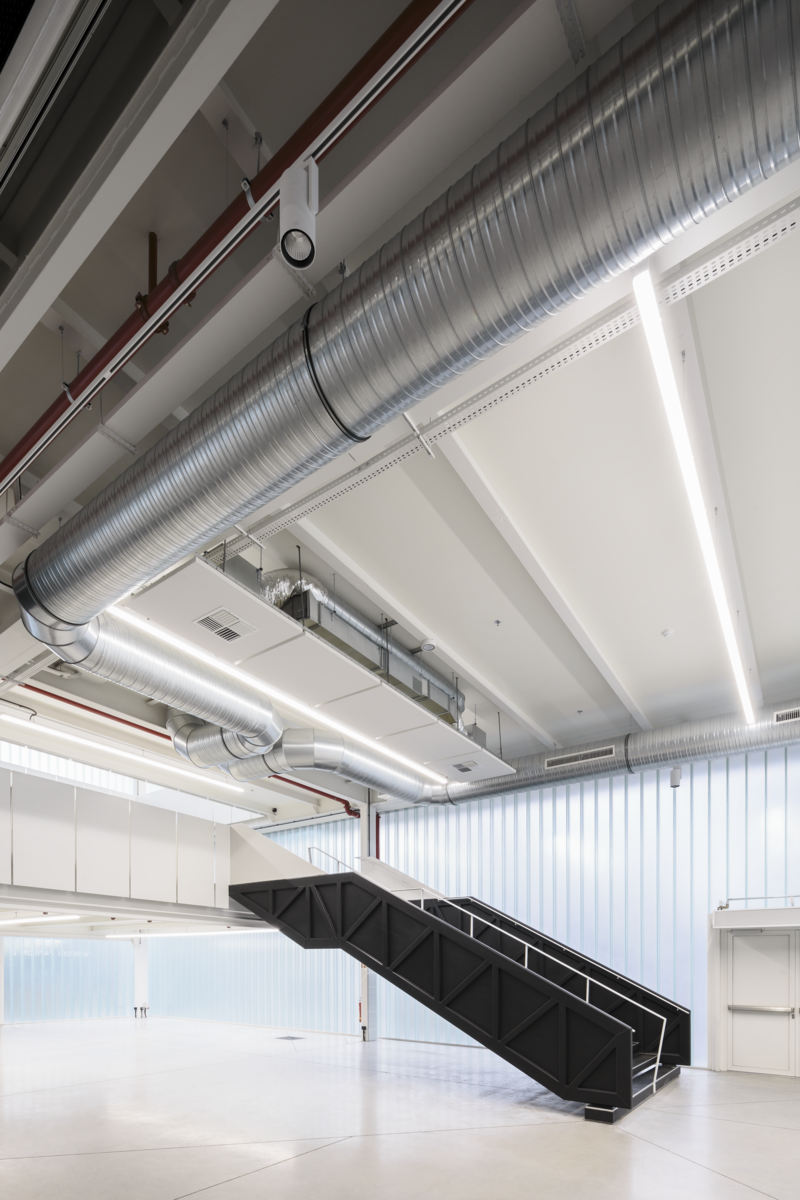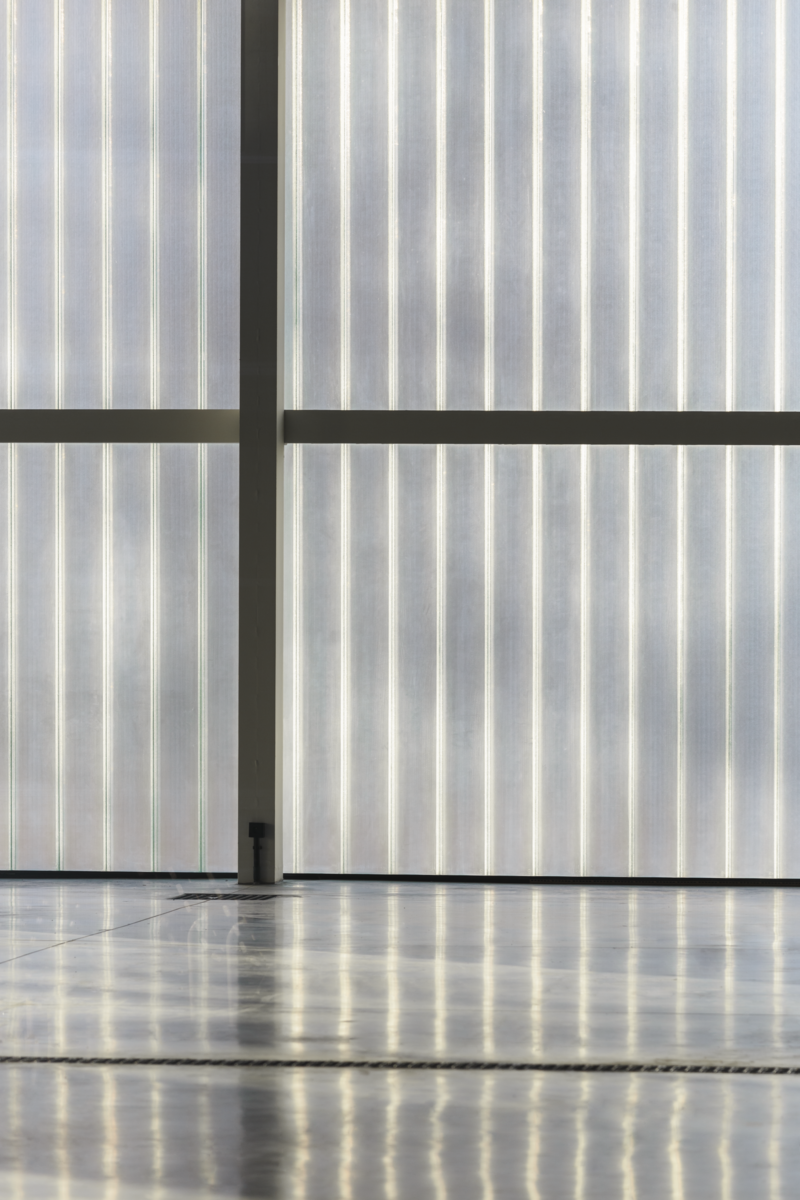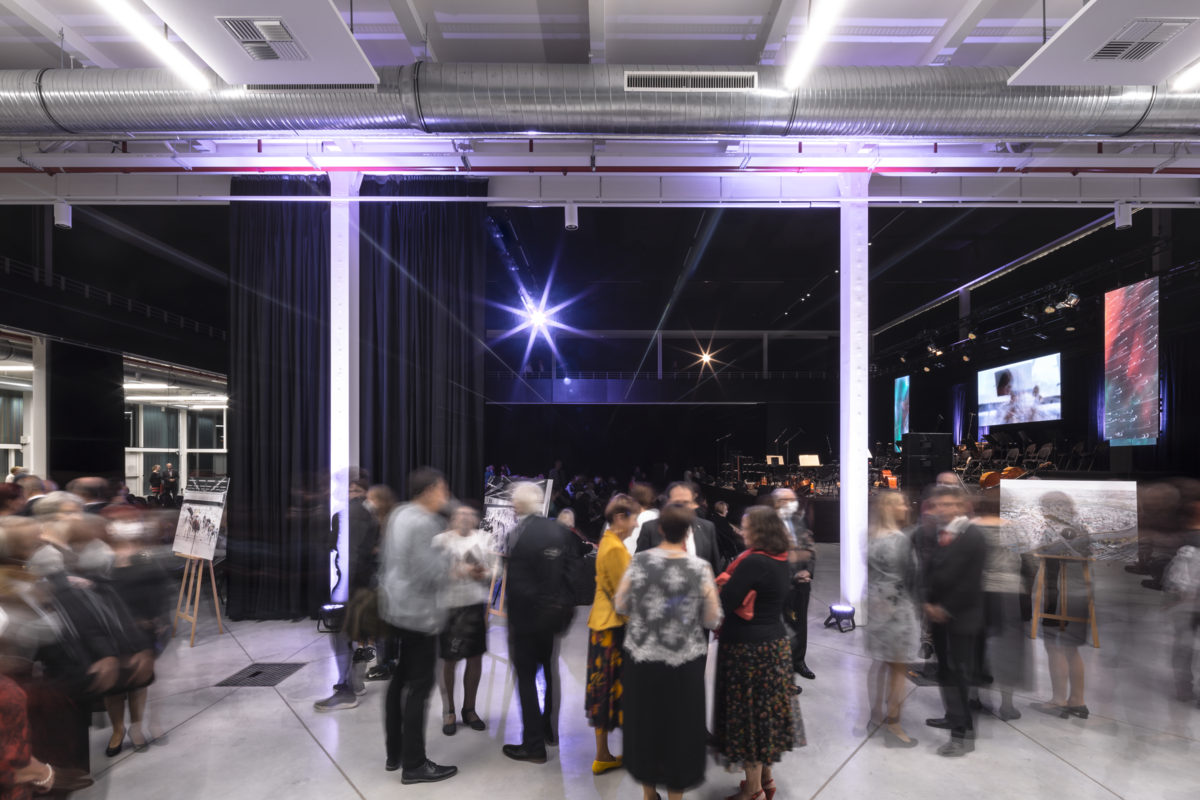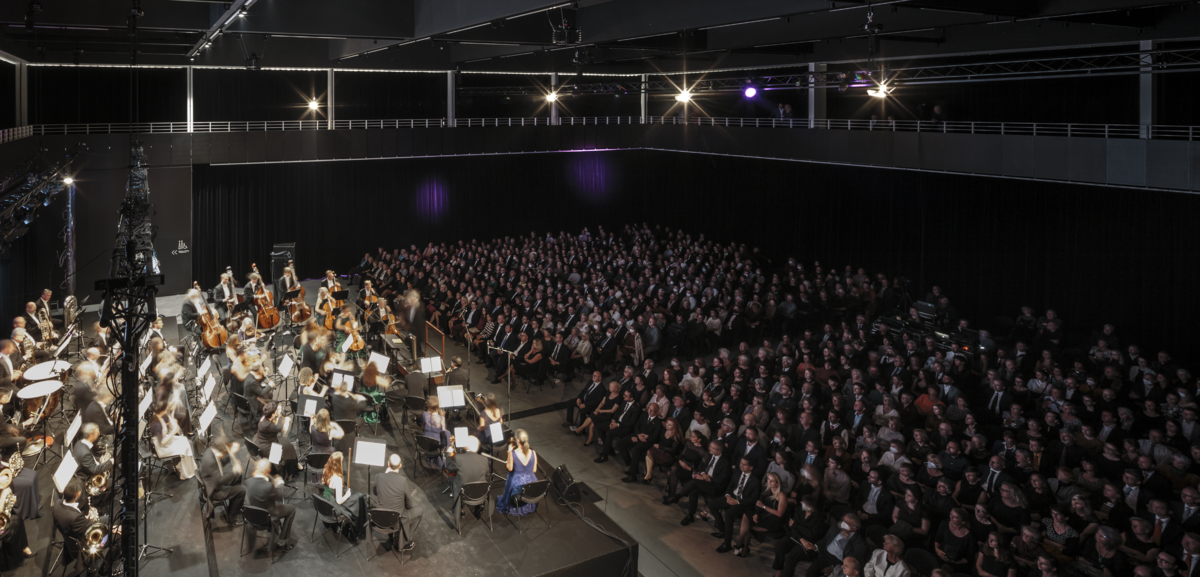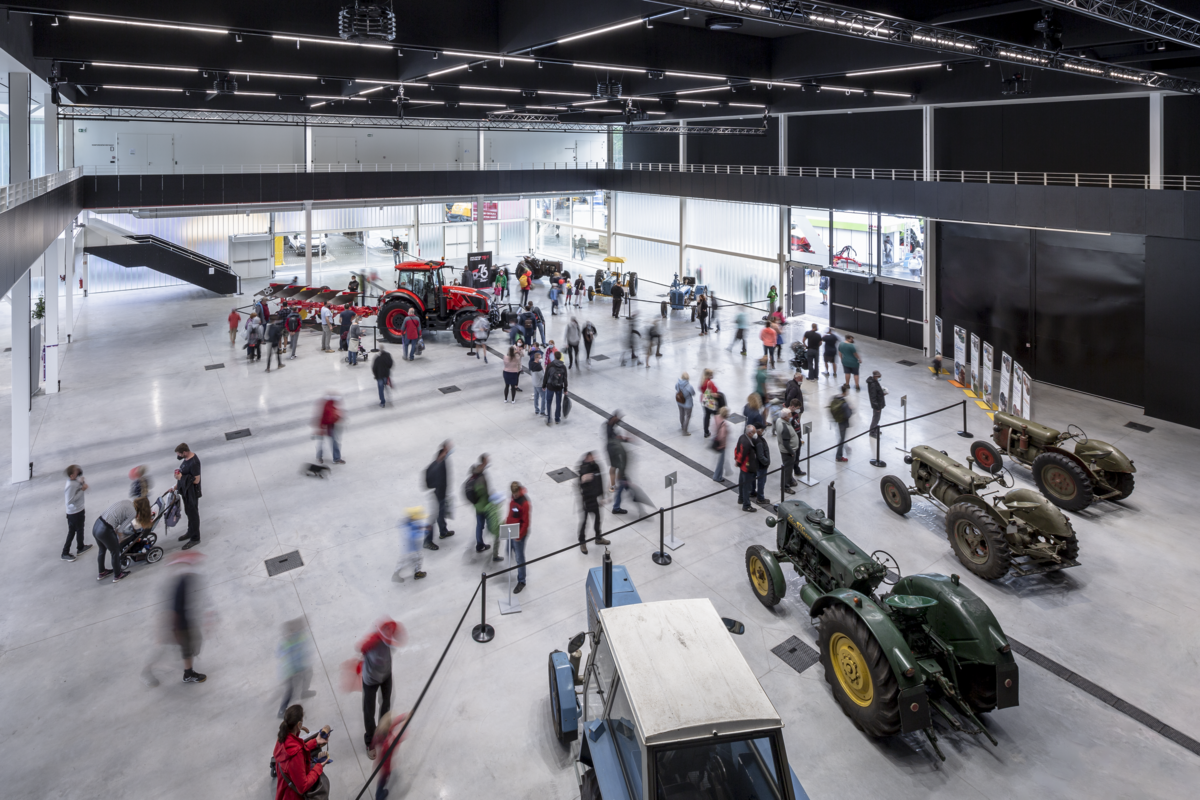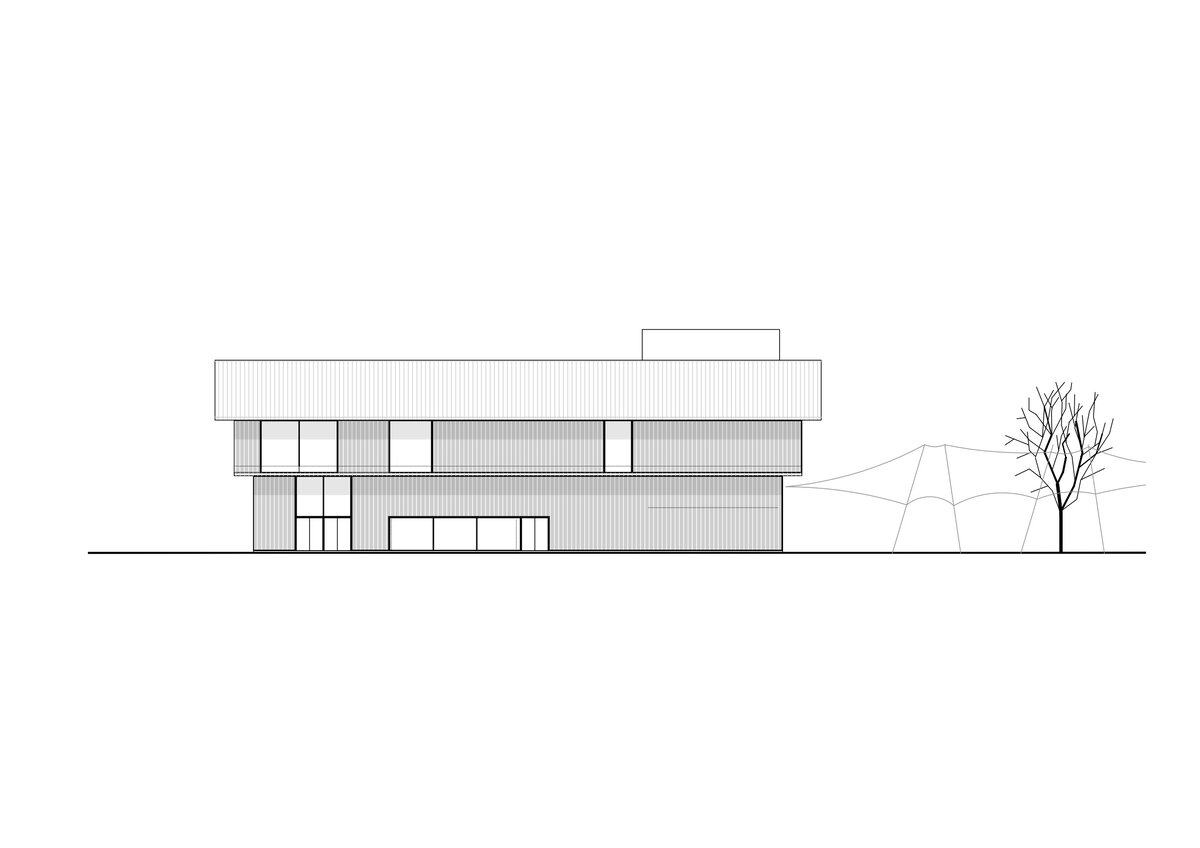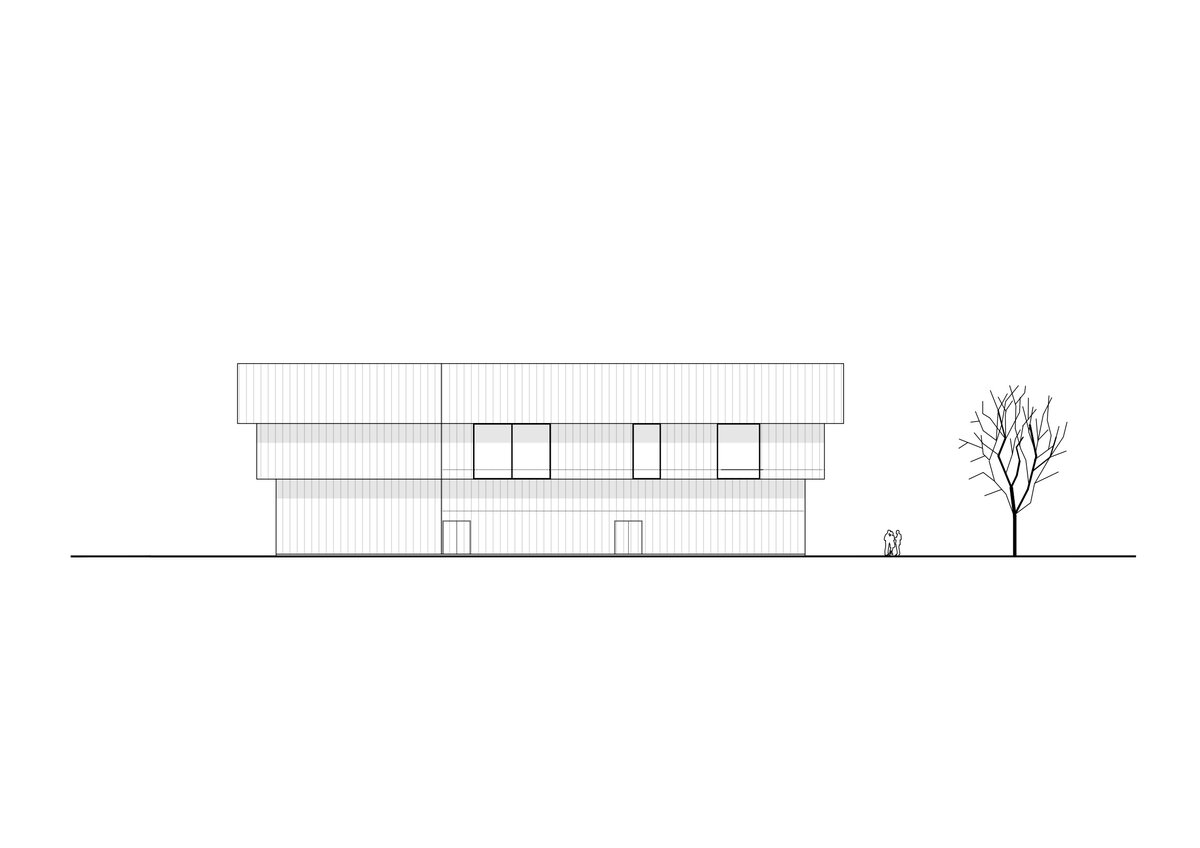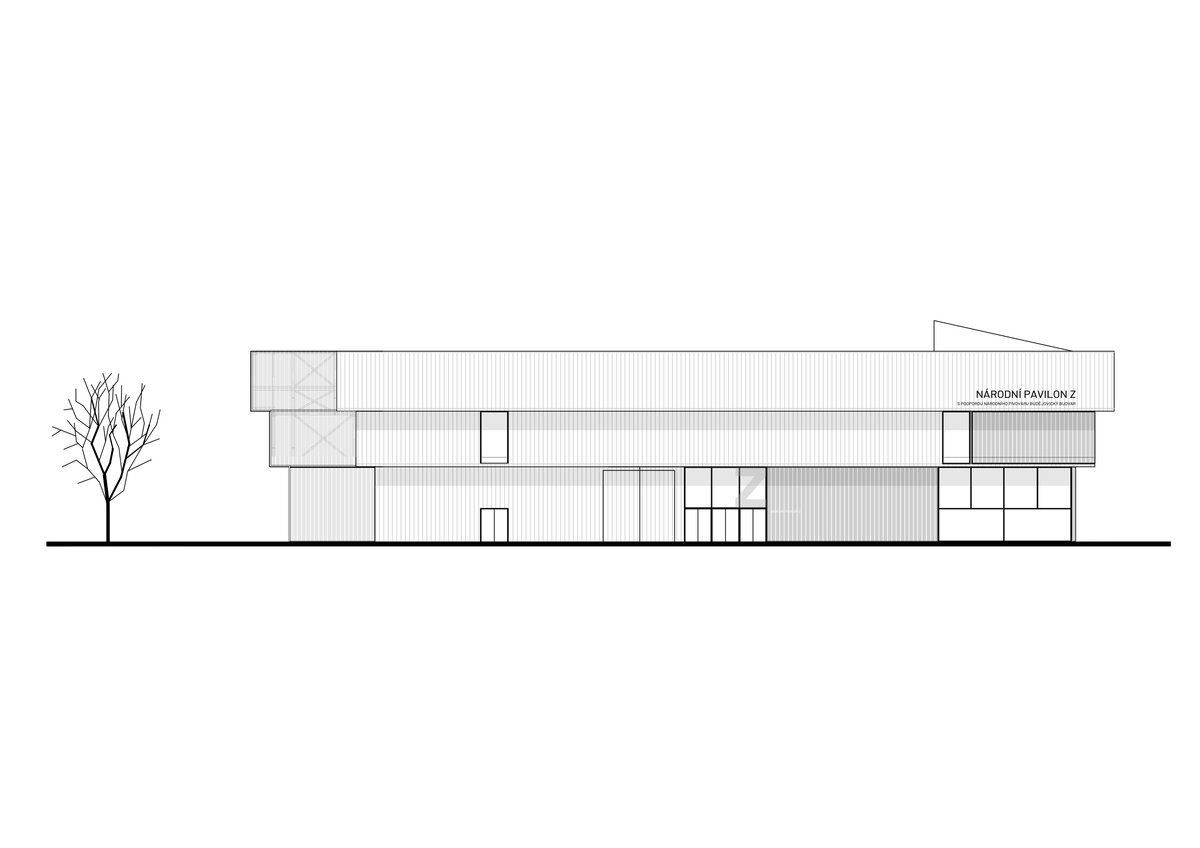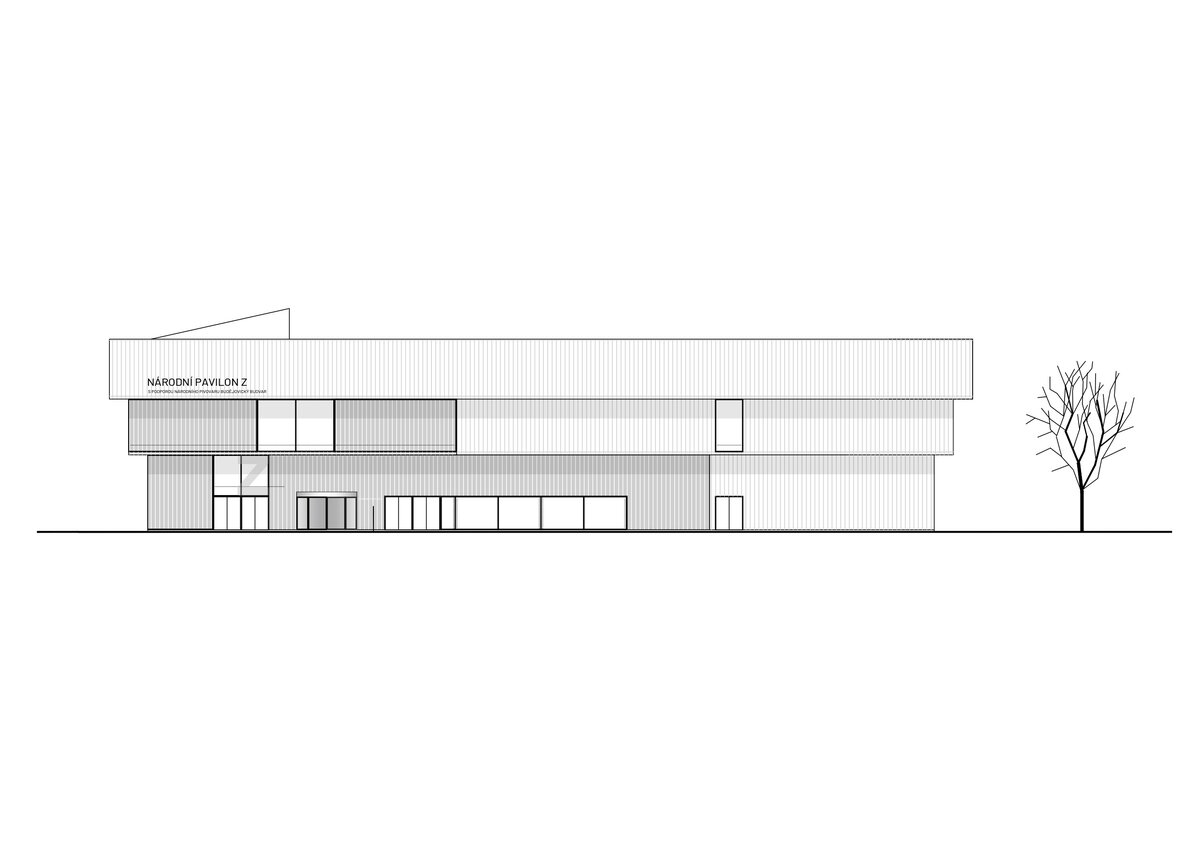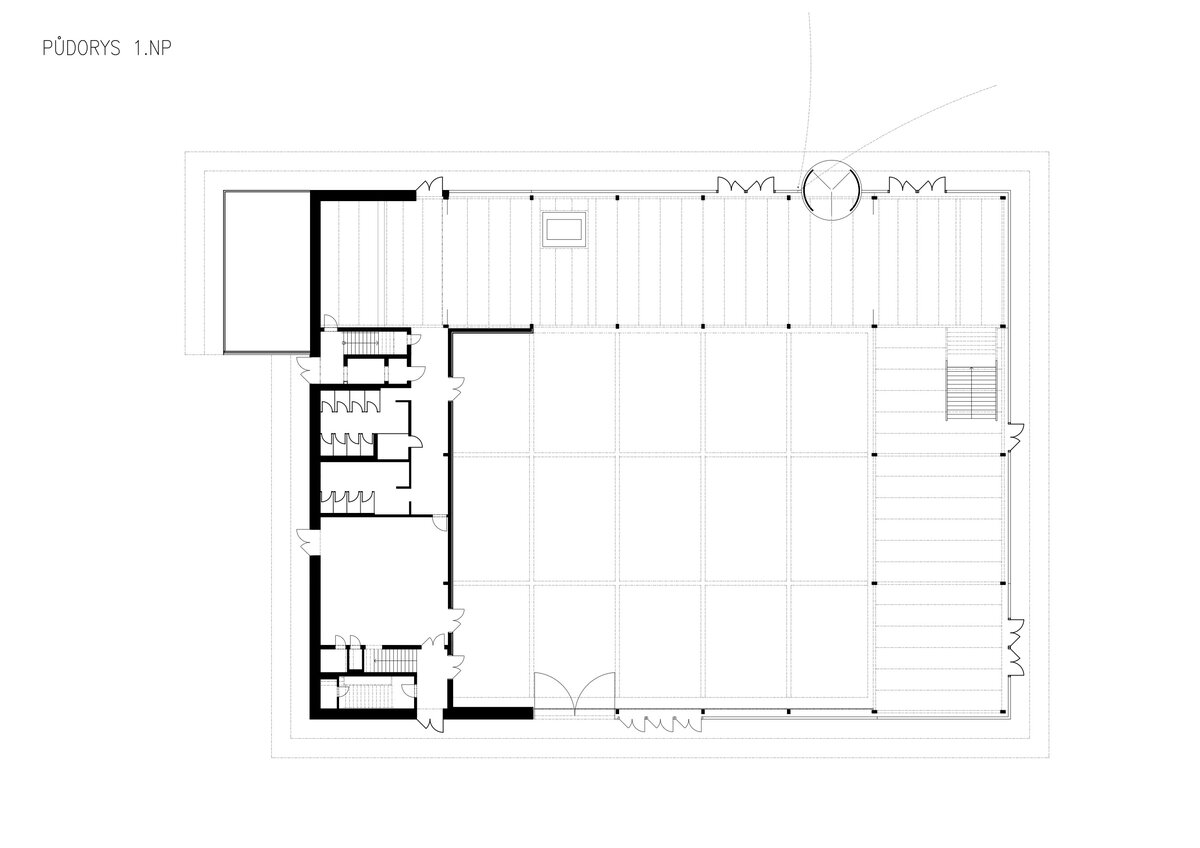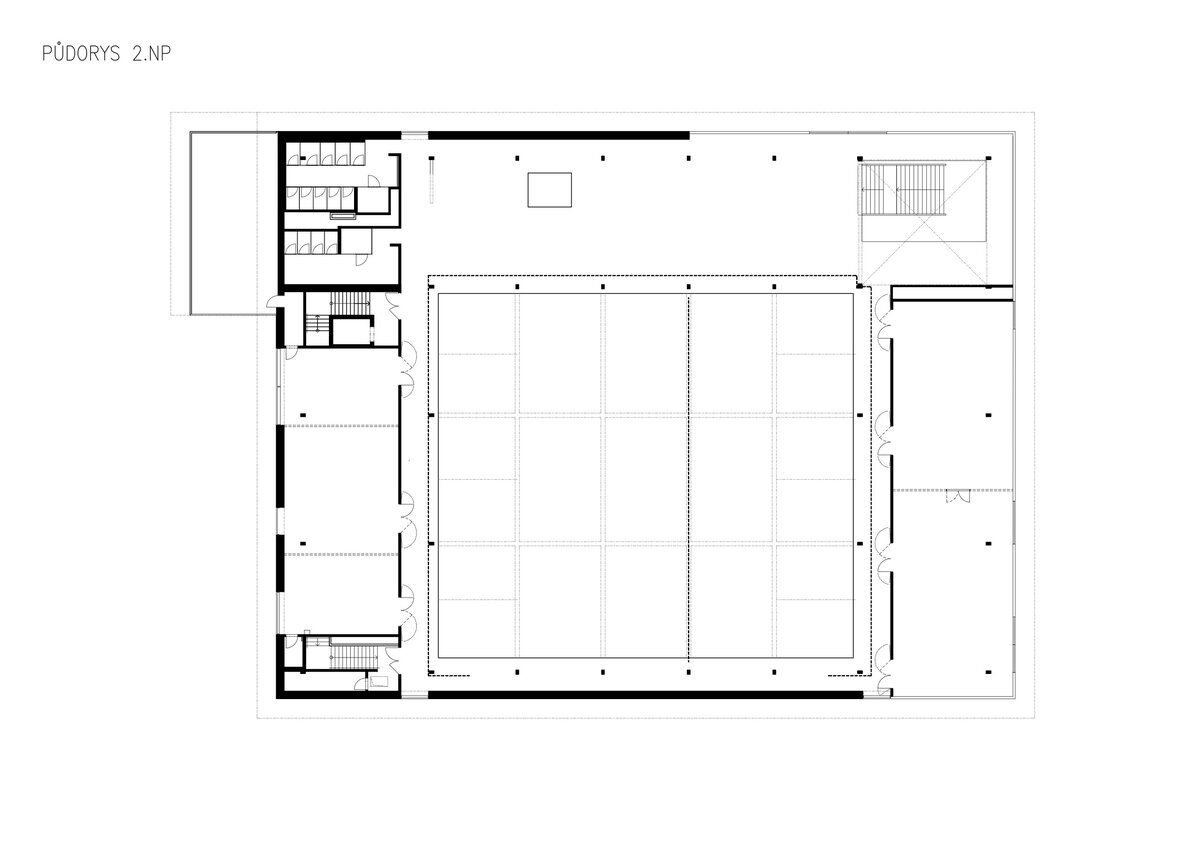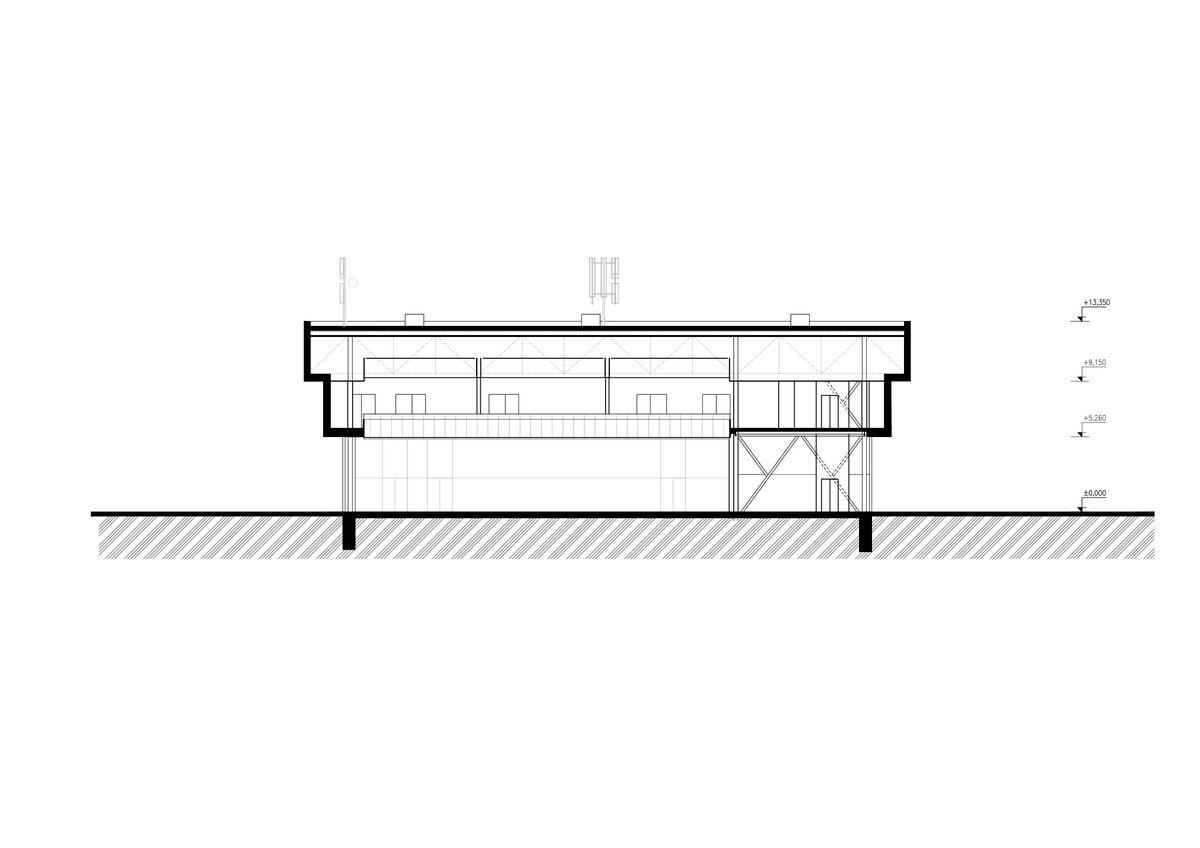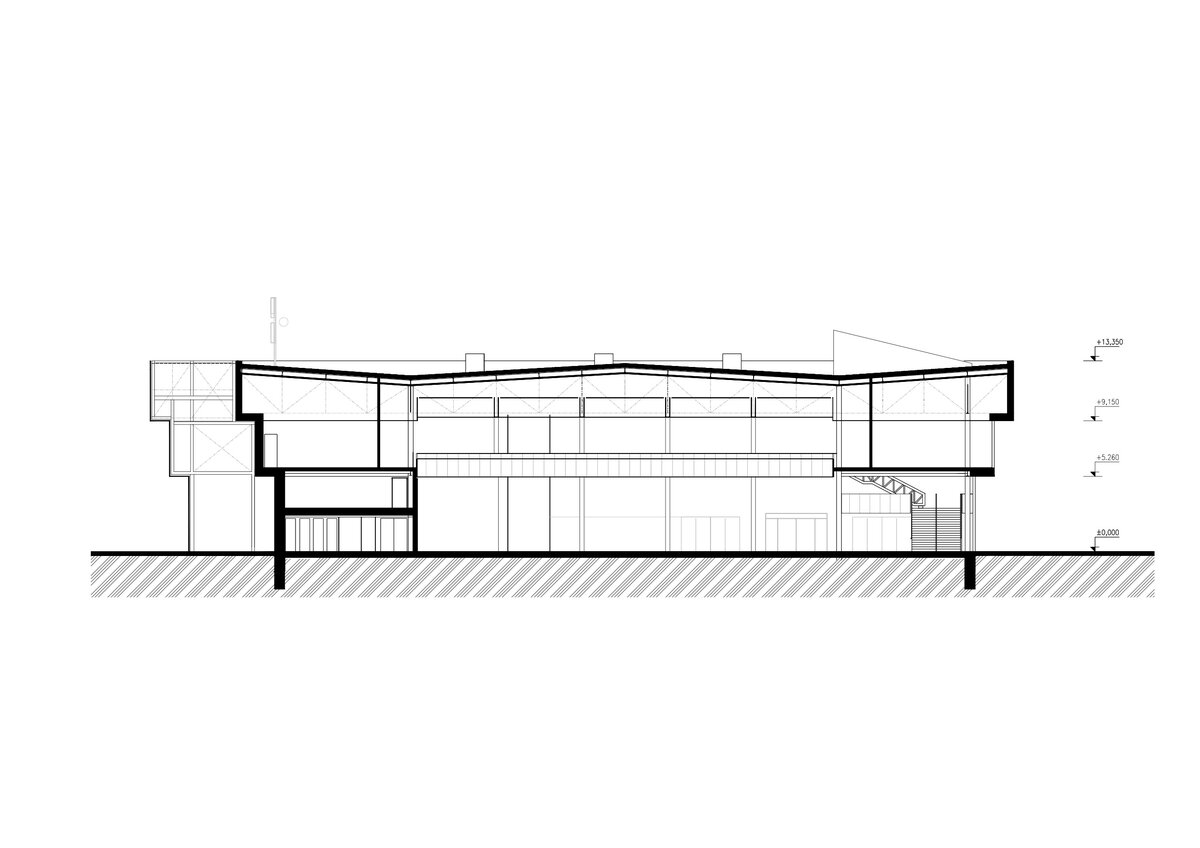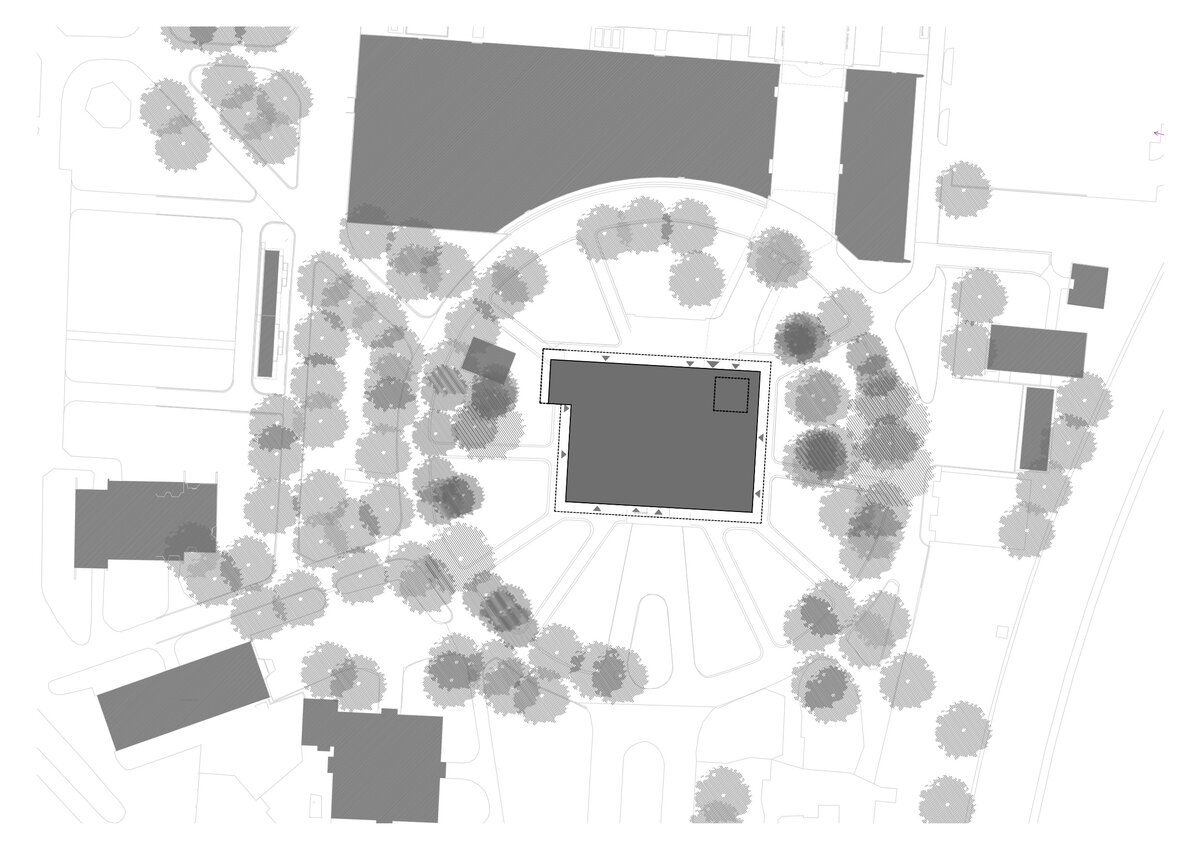 | | |
| --- | --- |
| Author | A8000 - Martin Krupauer, Pavel Kvintus, Daniel Jeništa, Petr Hornát |
| Studio | |
| Location | Výstaviště České Budějovice, Husova tř. 523, 370 05 České Budějovice |
| Investor | Výstaviště České Budějovice a.s., Husova tř. 523, 370 05 České Budějovice |
| Supplier | OHLA ŽS, a.s., Tuřanka 1554/115b, 627 00, Brno |
| Date of project approval | August 2021 |
| Fotograf | |
The design of the reconstruction and extension of Pavilon Z is based on the original shape of the building. It consisted of three enlarging blocks. However, the A8000 studio builds on it seamlessly. The inspiration for the reconstruction was a plant motif and the process of bonsai breeding. In the same way that a carefully selected portion of the leaves is cut from the plant to achieve a new airy and original look, the architects stripped away the individual period deposits and random layers that were not conducive to the building's appearance. The original pavilion was stripped to the bone. The exposed steel skeleton is newly admitted and elevated to the initial principle of the interior.

The central theme of the project was also multifunctionality, which became essential for the revival of the České Budějovice Exhibition Centre. The basic idea was to create a multifunctional and maximally variable space, not a single-purpose hall. The pavilion should be used for various events such as trade fairs, exhibitions, congresses, and also balls, and concerts. It can adapt to the various challenges and technical requirements of the organizers. Not only the architectural but also the technical aspect of the project was absolutely crucial. The main hall is designed as an open multifunctional and highly variable space, which can change its layout freely from an exhibition hall to a congress or theatre hall to a ballroom or concert hall. The multifunctionality is written into all parts of the project, for example using the minimalist polished concrete flooring usually found in logistics centers and production halls. Here, however, it effectively serves multifunctionality. It can hold tractors during the agro-show, but it will not offend even during a festive social event or a concert by the South Bohemian Philharmonic Orchestra. In addition, the space of the entrance hall and the main multifunctional area flows freely into the upper floor, where we can find two additional halls that can be variably divided and used as event facilities, exhibition spaces, or conference halls.
The architecture of Pavilon Z is based on three increasing blocks, where the smallest is at the ground, and the volume increases and gets heavier towards the top. From the groundwater mass, sub-parts are removed - glazed to give an airy and elegant effect - inspired by the process of bonsai breeding. The pavilion is newly opened up, especially in its eastern part towards the river and the city. Materially, the exterior appearance takes two forms - solid and transparent. For the solid form, the material chosen is white metal cassettes and white roofing foil. The transparent form is addressed with glass, either clear structural glazing or the more intimate material of copilite. The use of profiled glass is also a reference to the original architecture. It is complemented by large-format windows that open up the interior space with a contemporary solution.

The interior is conceived as maximally open and flexible. In order to create as much space as possible, all the ancillary operations were concentrated in the outermost wing, leaving the remaining part free. The pavilion can thus be modified by a system of draperies - curtains from the exhibition or gallery space to the closed concert hall. Once the curtains are opened, the surrounding greenery seeps directly into the interior of the hall; once they are closed, a perfect blackbox is created. One finds oneself inside and in the green at the same time. A limiting yet beautiful element was the existing structure of the building, where the exposed steel structures were preserved, thus further de-masking the entire space and drawing out its original structure - the soul. This principle also determined the design direction of the interior, where, in contrast to the almost minimalist exterior, a more technicist approach was taken on the edge of high-tech architecture. Thus, various technical equipment systems, from massive HVAC ducts to the red piping of the fire system, accompany us through the interior. The atmosphere of the interior is softened by the soft light penetrating through the copilite wall, which also shows the outlines of the events on the exterior.

The renovated pavilion now offers a main hall with a capacity of 850 seats or 1500 standing for a rock concert, an exhibition space, and facilities for conferences, proms, and other events.

Developed area: 2 400 m2
GFA: 3 200 m2
Developed volume: 28 500 m3
Green building
Environmental certification
| | |
| --- | --- |
| Type and level of certificate | - |
Water management
| | |
| --- | --- |
| Is rainwater used for irrigation? | |
| Is rainwater used for other purposes, e.g. toilet flushing ? | |
| Does the building have a green roof / facade ? | |
| Is reclaimed waste water used, e.g. from showers and sinks ? | |
The quality of the indoor environment
| | |
| --- | --- |
| Is clean air supply automated ? | |
| Is comfortable temperature during summer and winter automated? | |
| Is natural lighting guaranteed in all living areas? | |
| Is artificial lighting automated? | |
| Is acoustic comfort, specifically reverberation time, guaranteed? | |
| Does the layout solution include zoning and ergonomics elements? | |
Principles of circular economics
| | |
| --- | --- |
| Does the project use recycled materials? | |
| Does the project use recyclable materials? | |
| Are materials with a documented Environmental Product Declaration (EPD) promoted in the project? | |
| Are other sustainability certifications used for materials and elements? | |
Energy efficiency
| | |
| --- | --- |
| Energy performance class of the building according to the Energy Performance Certificate of the building | B |
| Is efficient energy management (measurement and regular analysis of consumption data) considered? | |
| Are renewable sources of energy used, e.g. solar system, photovoltaics? | |
Interconnection with surroundings
| | |
| --- | --- |
| Does the project enable the easy use of public transport? | |
| Does the project support the use of alternative modes of transport, e.g cycling, walking etc. ? | |
| Is there access to recreational natural areas, e.g. parks, in the immediate vicinity of the building? | |