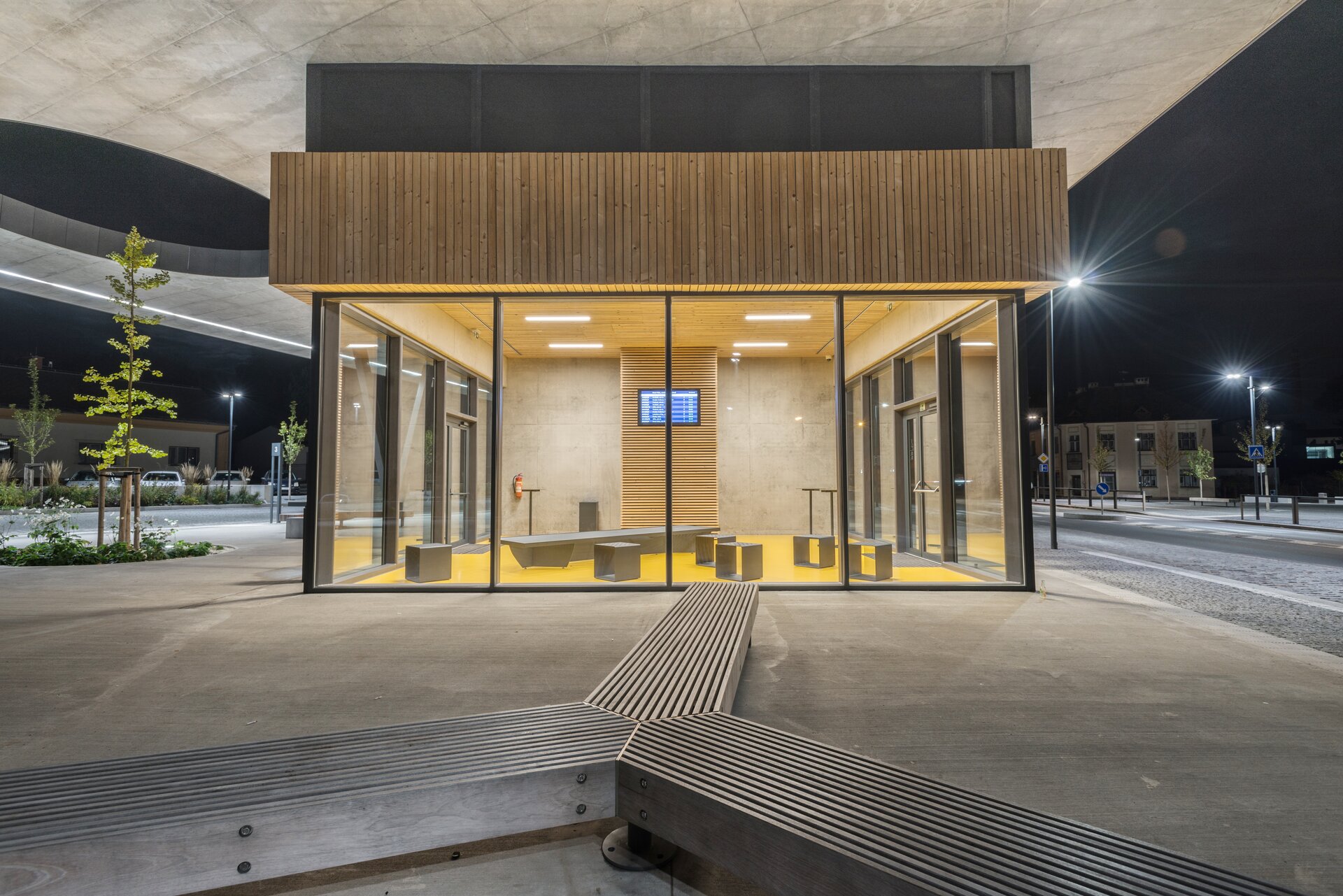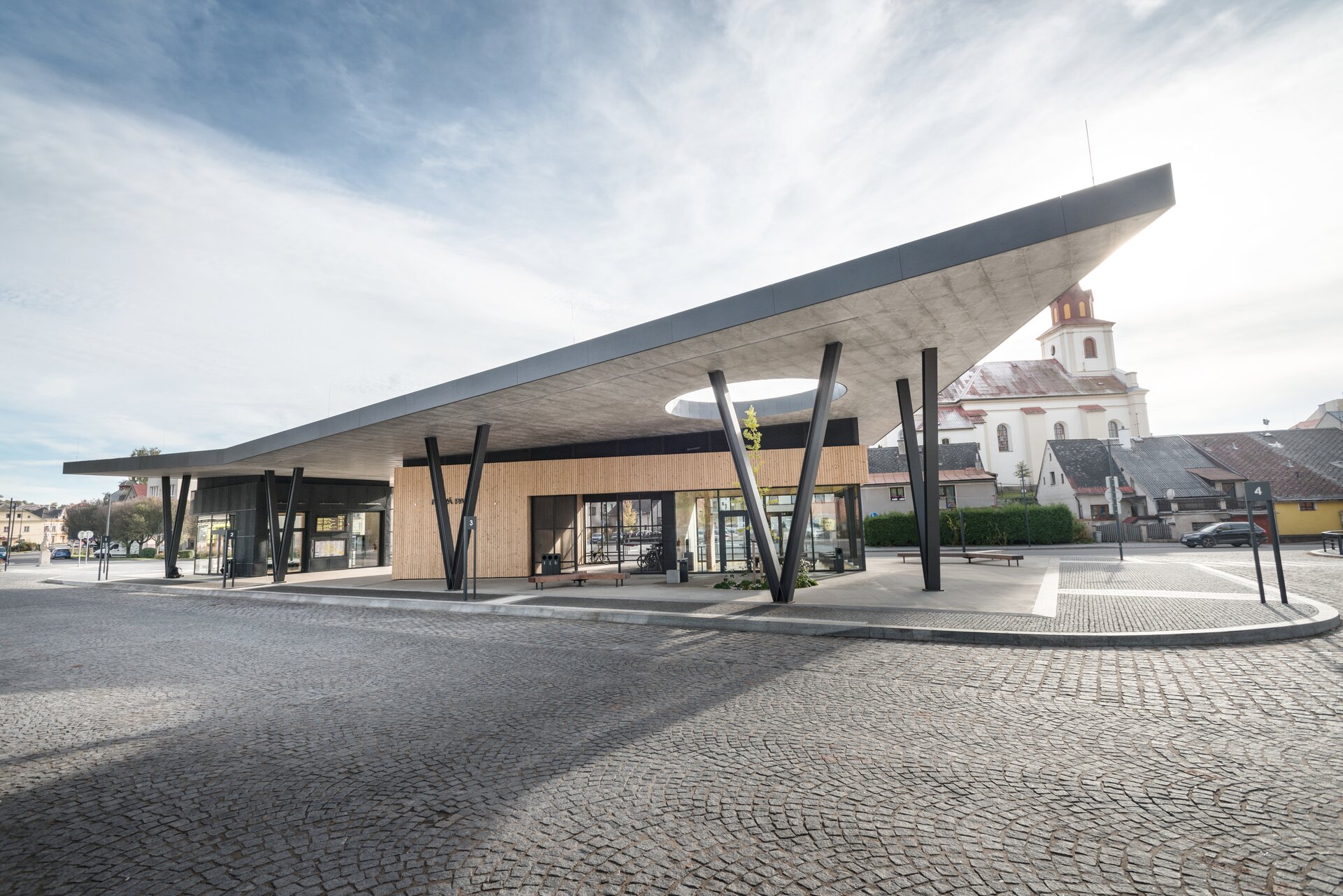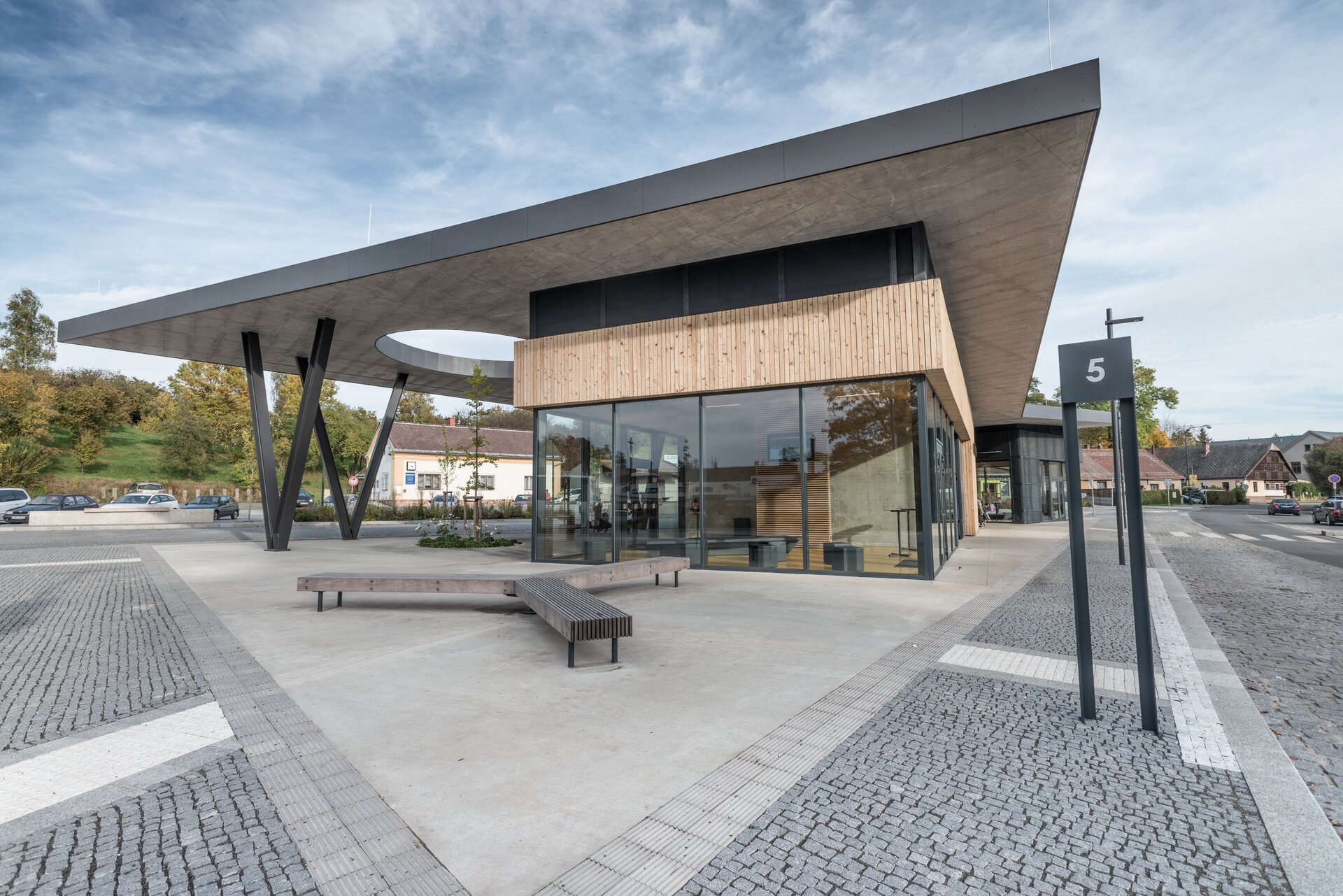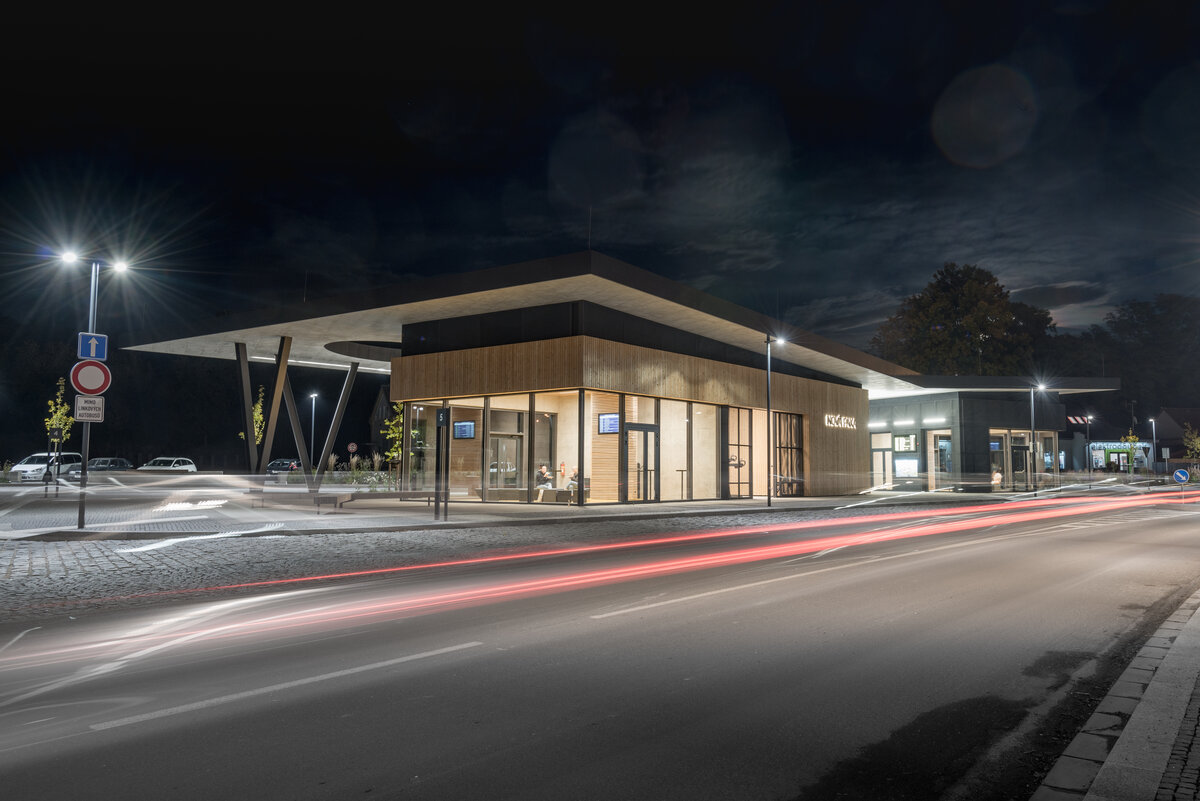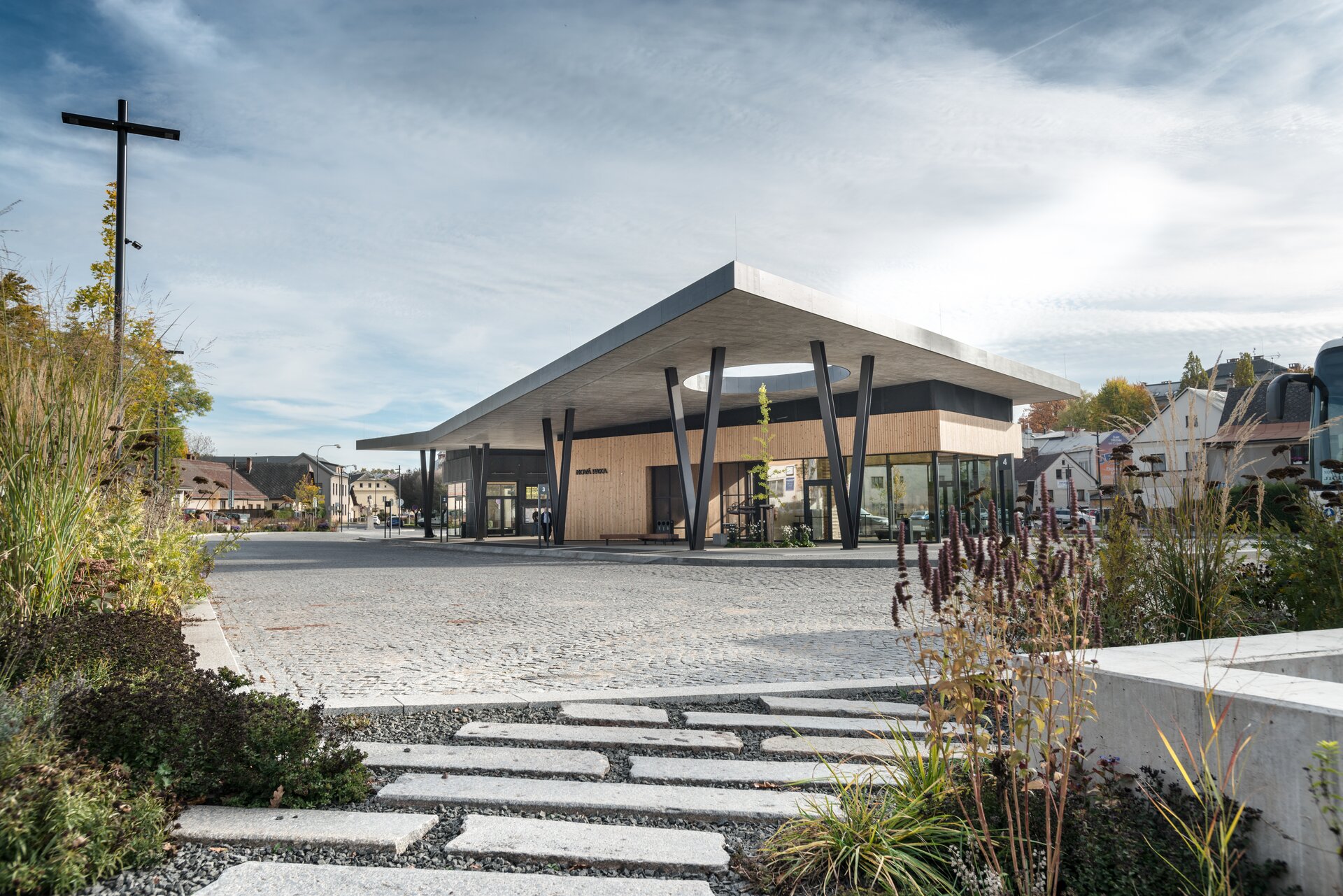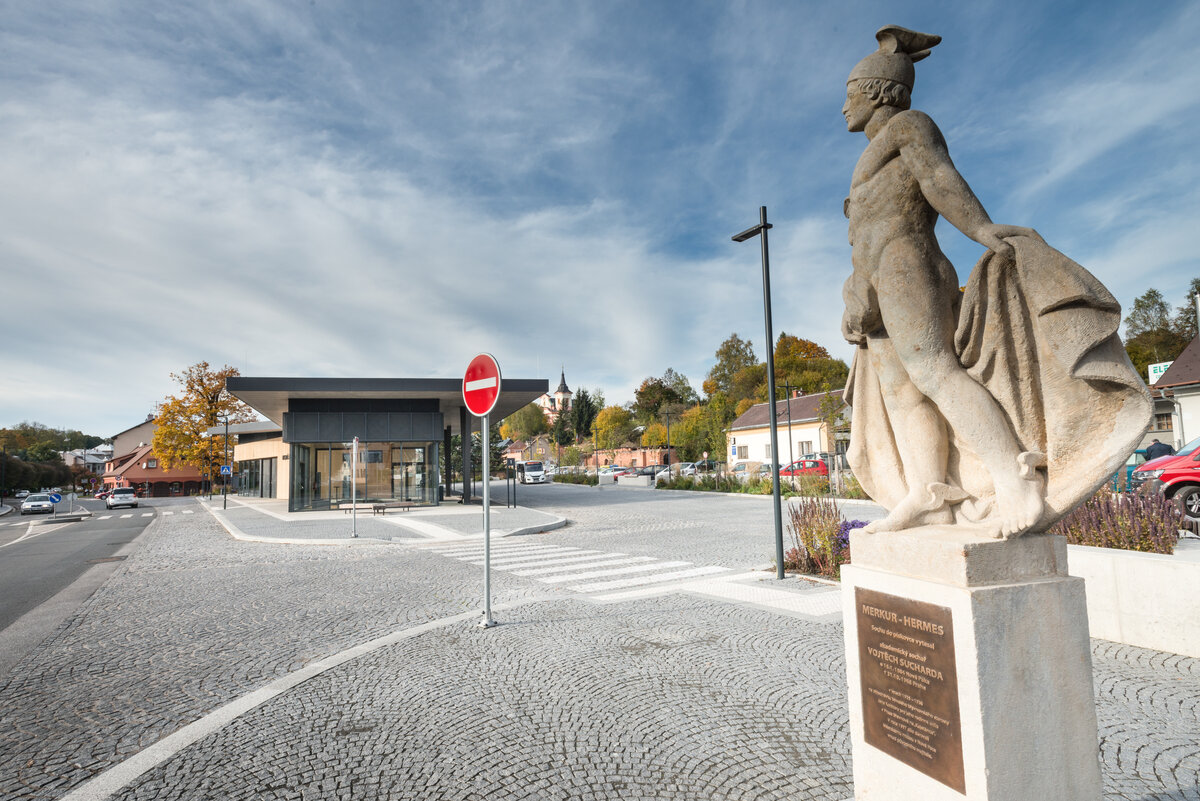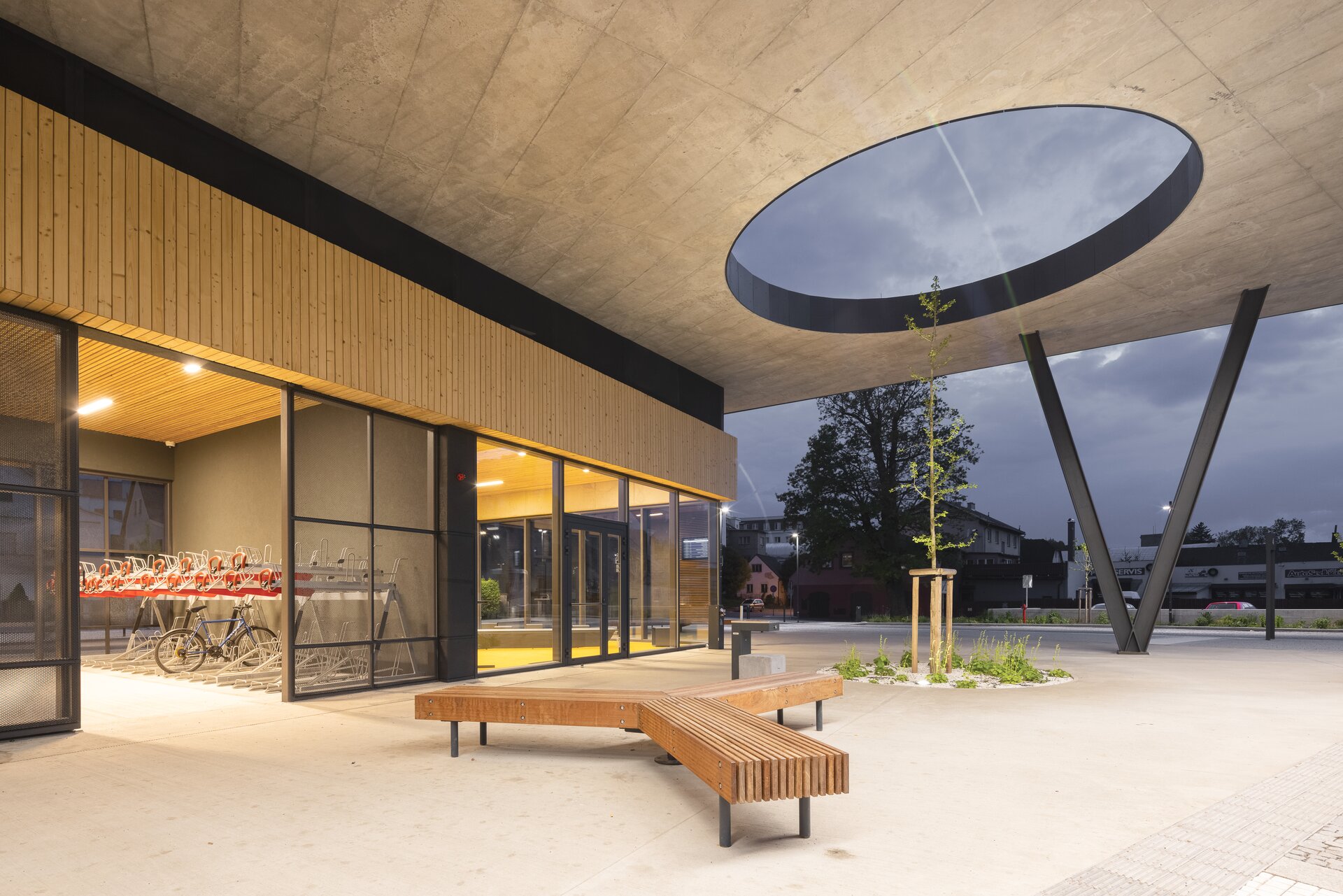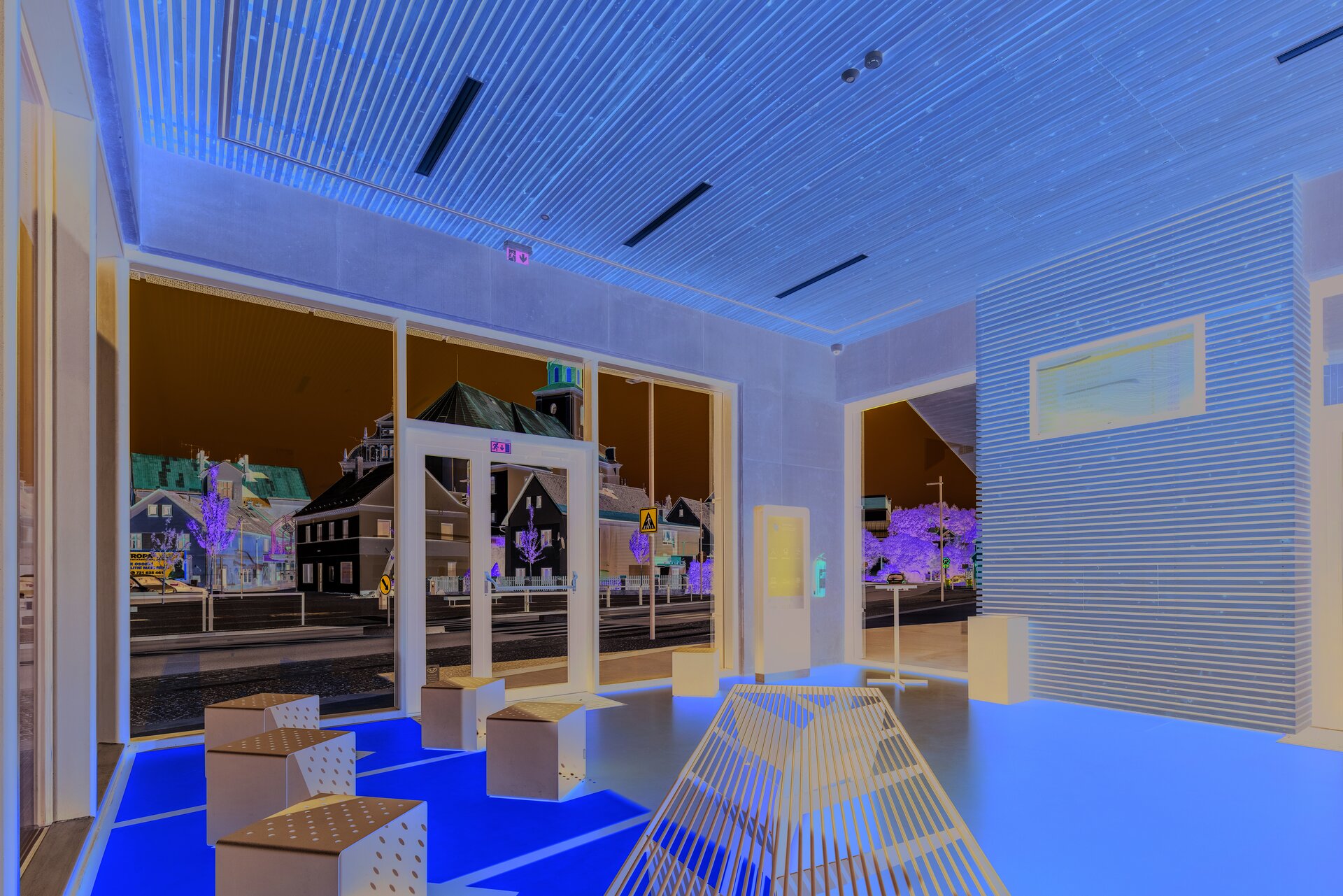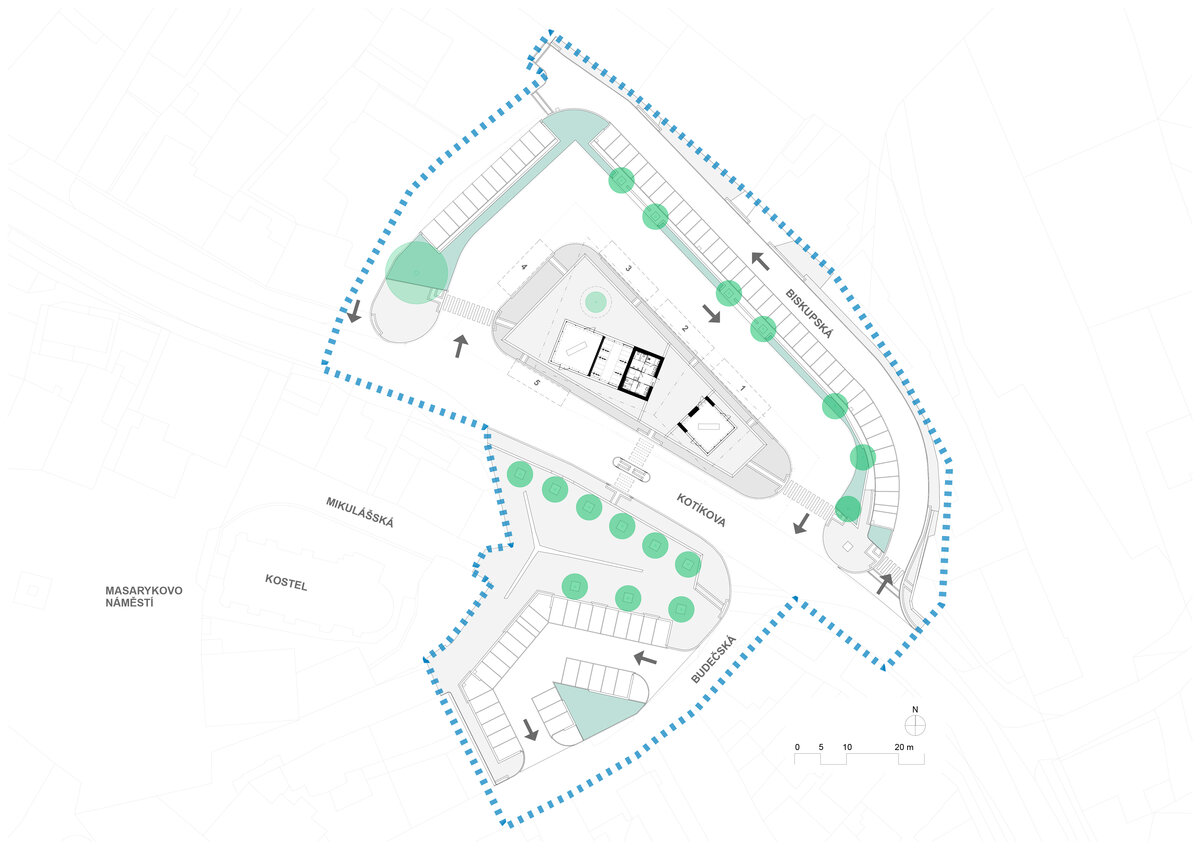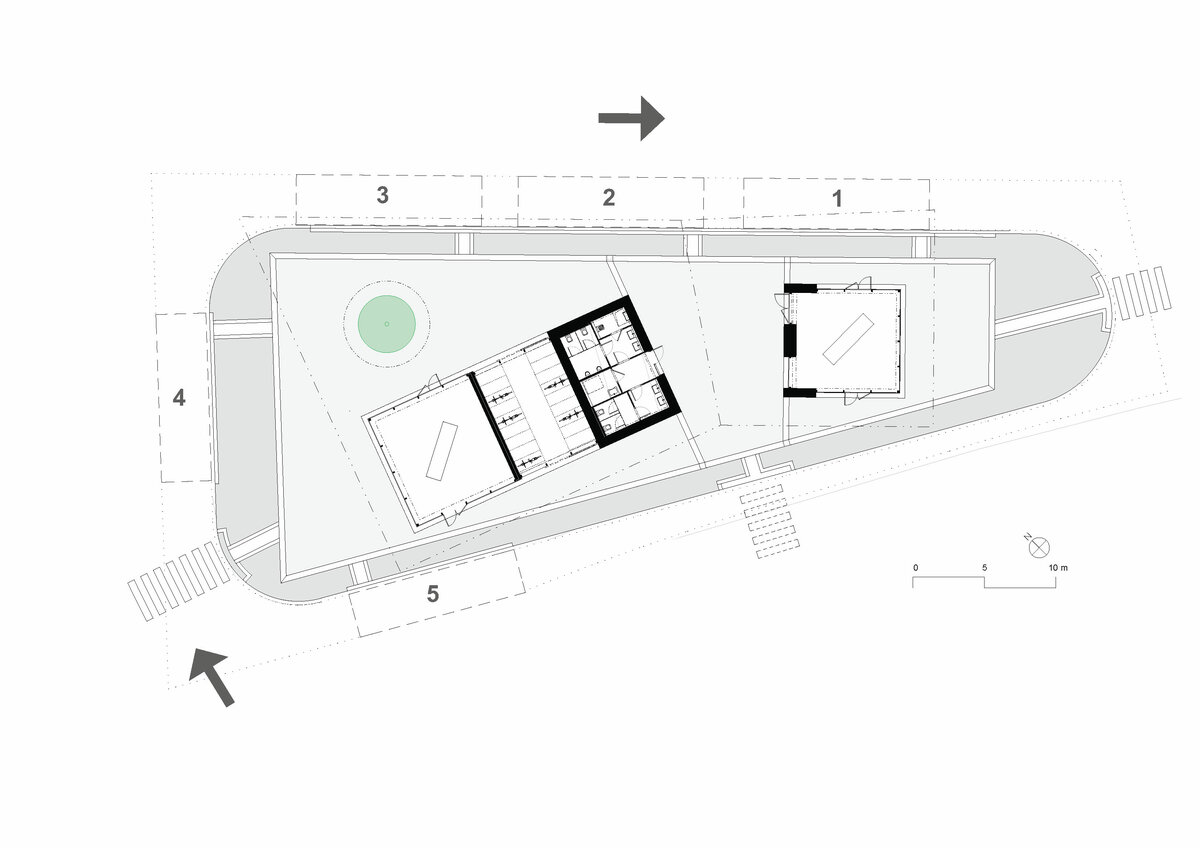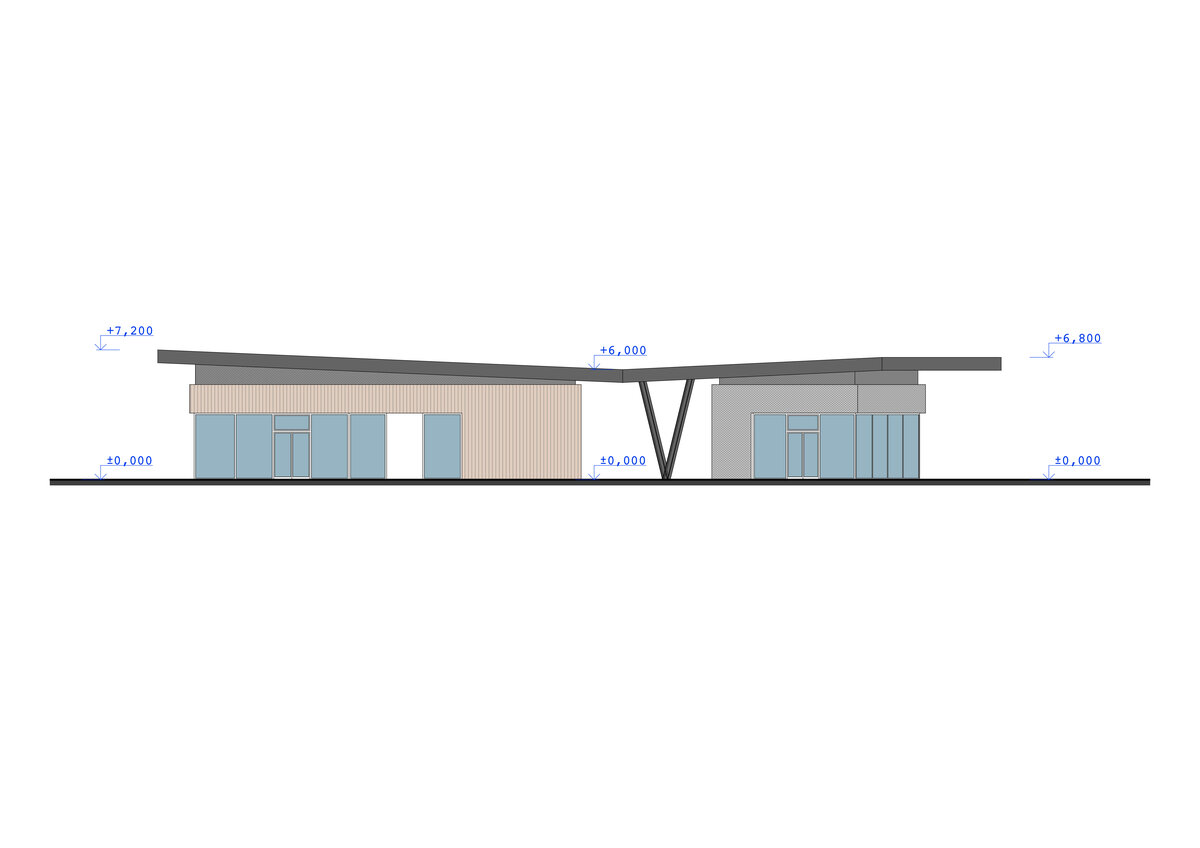 | | |
| --- | --- |
| Author | Loca Plan s.r.o. / Ing. arch. Ondřej Duchan, Ing.arch. Kryštof Kreisinger, Ing.arch. Jakub Chobotský, Ing. Jan Pavliš |
| Studio | |
| Location | Nová Paka, Kotíkova ulice, GPS 50.4950461N, 15.5181458E |
| Investor | Město Nová Paka, Dukelské náměstí 39, 509 01 Nová Paka |
| Supplier | Gardenline s.r.o., Na Vinici 948/13 |
| Date of project approval | October 2021 |
| Fotograf | |
The whole area is an important part of the town of Nová Paka and is intensively used by its inhabitants. The proposed urban design is based on the context of the site, i.e. on the structure, floor plan and type of functional use of the neighbouring area.
The project completes the check-in building of the future Public Transport Terminal along Kotíkova Street. The Building of terminal closes the street front by its proposed location. Curved shape of the building reflects the natural form of the street and preserves an important view of the surrounding monuments.
Functionally, the building forms the centre of the new Public Transport Terminal and is located on the central island of the terminal's circulation solution. It also separates the stations themselves from the street and the rest of the city. This plan clearly defines the space for buses. The terminal is designed as an one-way traffic system. The exeeded roof of the check-in building, located in the centre, also creates a roofing for the outdoor passenger. A waiting area within the building ensures to observe platforms and arriving buses. In addition, the building houses serve as a public toilets and a B+R (Bike and Ride) bicycle storage system. P+R parking is available in the surrounding area.

Two separate spaces are designed within the check-in building. The first one will serve as a waiting room and the second one (if not used in a similar way) can be used as a multifunctional space.
Green building
Environmental certification
| | |
| --- | --- |
| Type and level of certificate | - |
Water management
| | |
| --- | --- |
| Is rainwater used for irrigation? | |
| Is rainwater used for other purposes, e.g. toilet flushing ? | |
| Does the building have a green roof / facade ? | |
| Is reclaimed waste water used, e.g. from showers and sinks ? | |
The quality of the indoor environment
| | |
| --- | --- |
| Is clean air supply automated ? | |
| Is comfortable temperature during summer and winter automated? | |
| Is natural lighting guaranteed in all living areas? | |
| Is artificial lighting automated? | |
| Is acoustic comfort, specifically reverberation time, guaranteed? | |
| Does the layout solution include zoning and ergonomics elements? | |
Principles of circular economics
| | |
| --- | --- |
| Does the project use recycled materials? | |
| Does the project use recyclable materials? | |
| Are materials with a documented Environmental Product Declaration (EPD) promoted in the project? | |
| Are other sustainability certifications used for materials and elements? | |
Energy efficiency
| | |
| --- | --- |
| Energy performance class of the building according to the Energy Performance Certificate of the building | A |
| Is efficient energy management (measurement and regular analysis of consumption data) considered? | |
| Are renewable sources of energy used, e.g. solar system, photovoltaics? | |
Interconnection with surroundings
| | |
| --- | --- |
| Does the project enable the easy use of public transport? | |
| Does the project support the use of alternative modes of transport, e.g cycling, walking etc. ? | |
| Is there access to recreational natural areas, e.g. parks, in the immediate vicinity of the building? | |