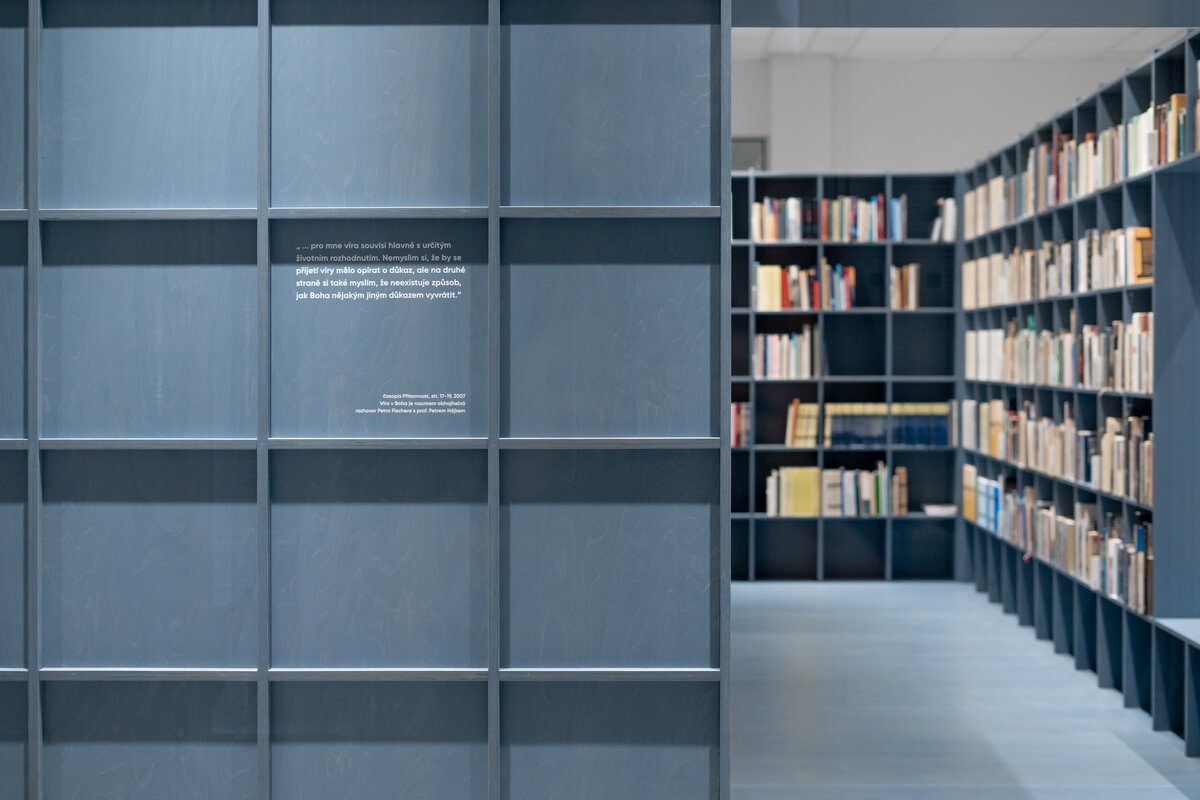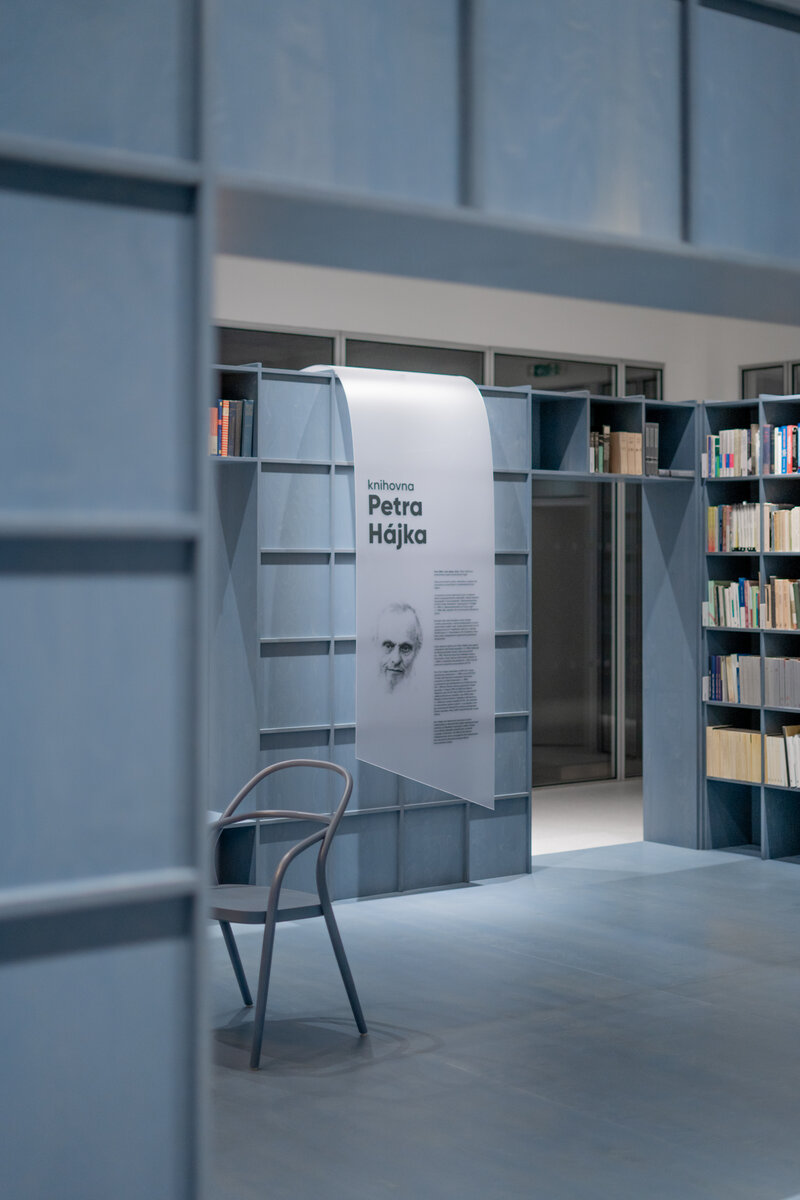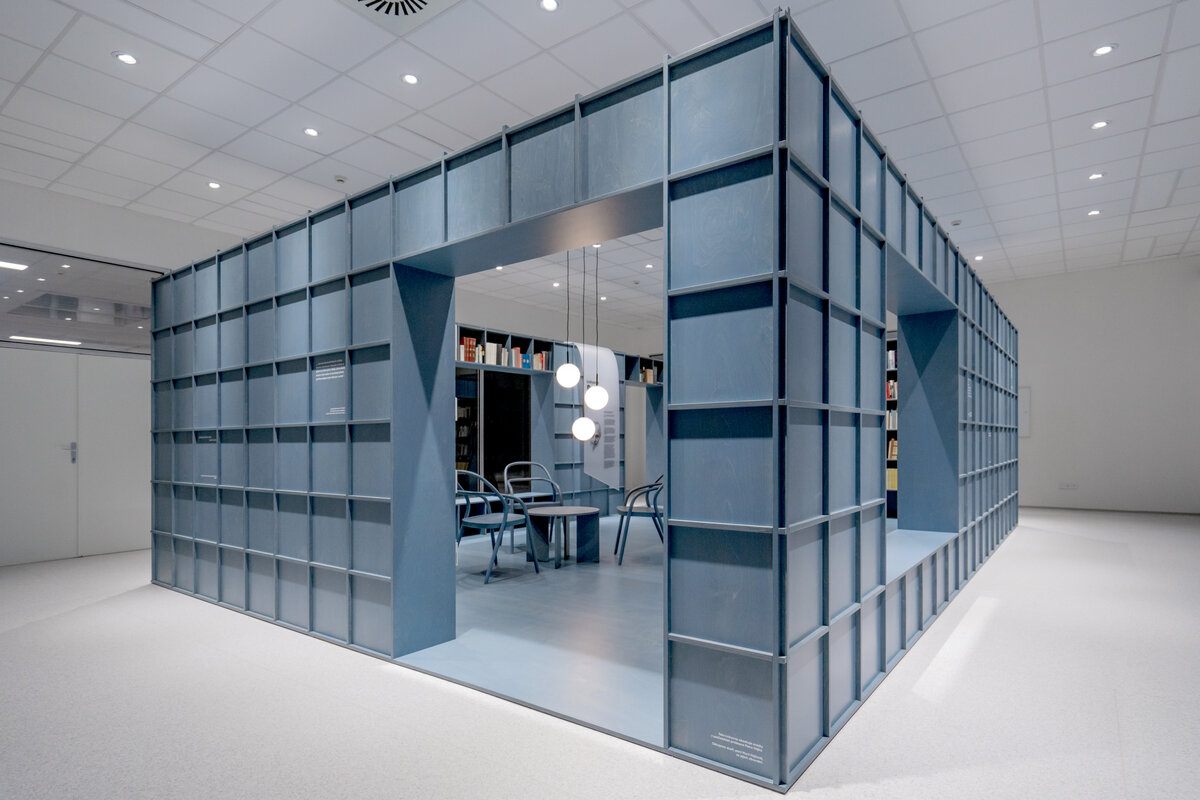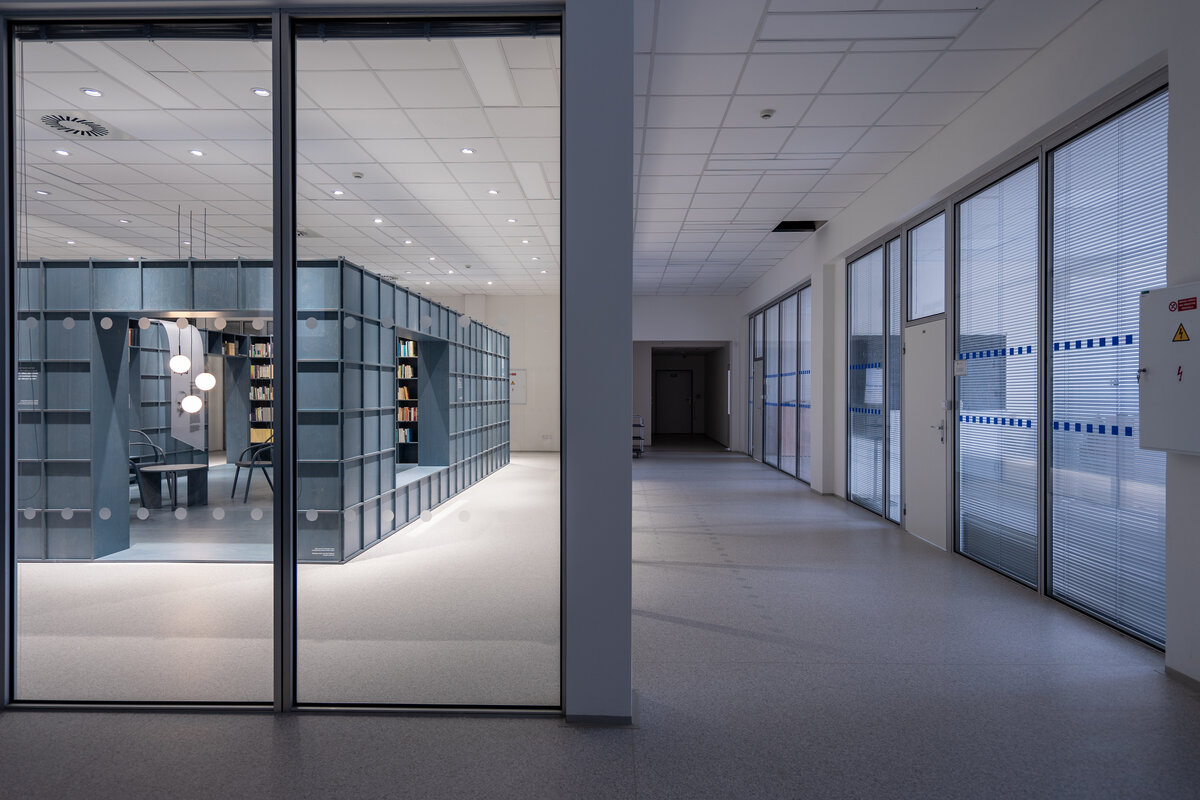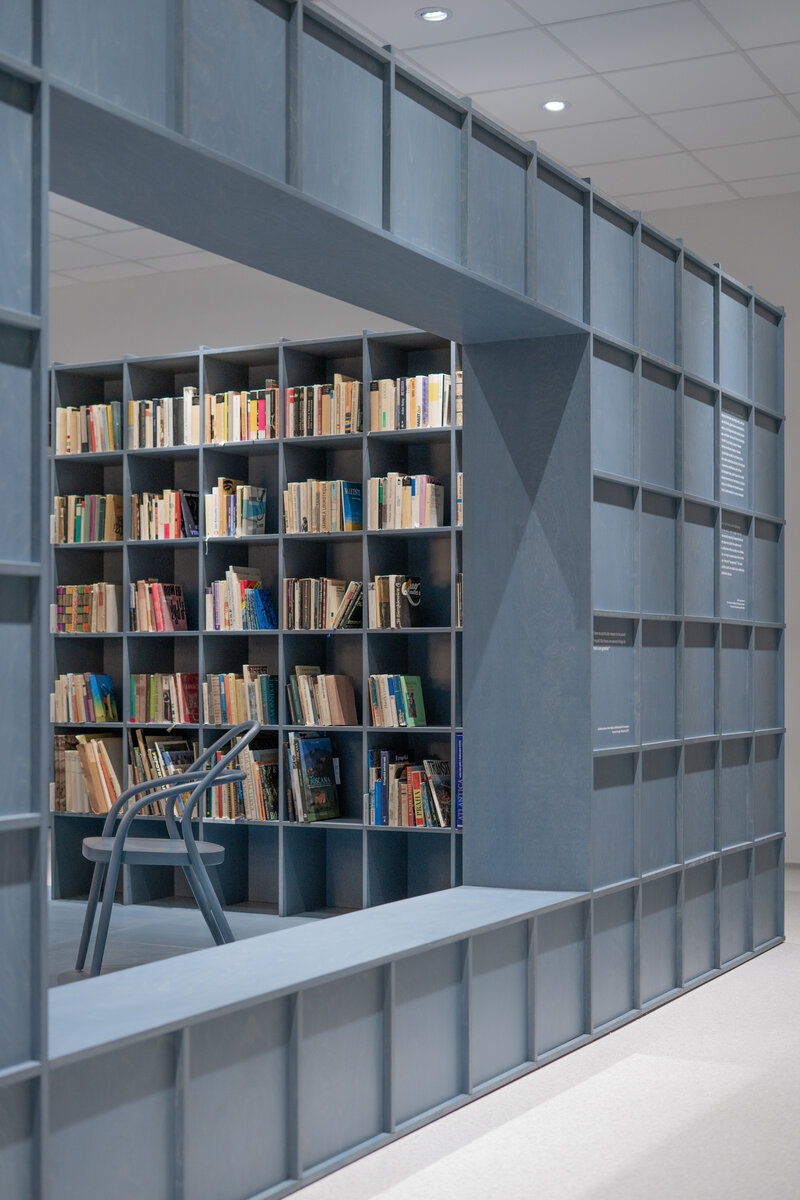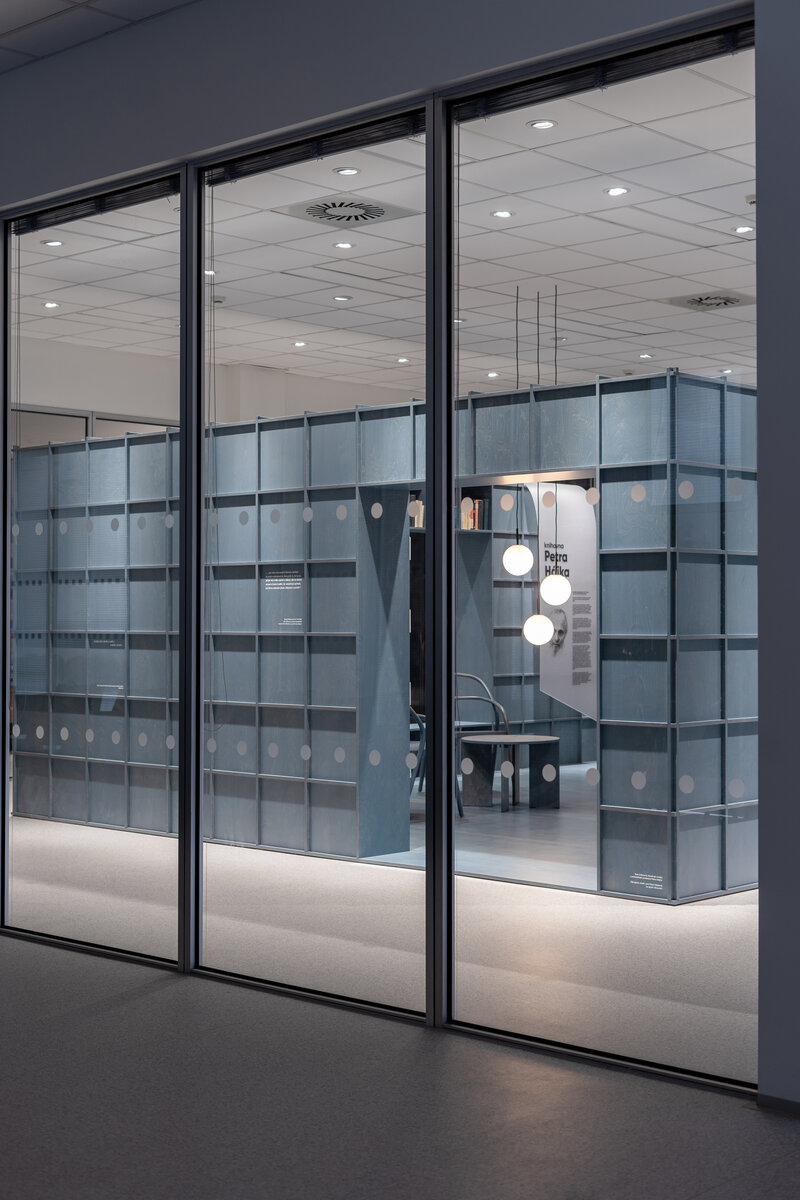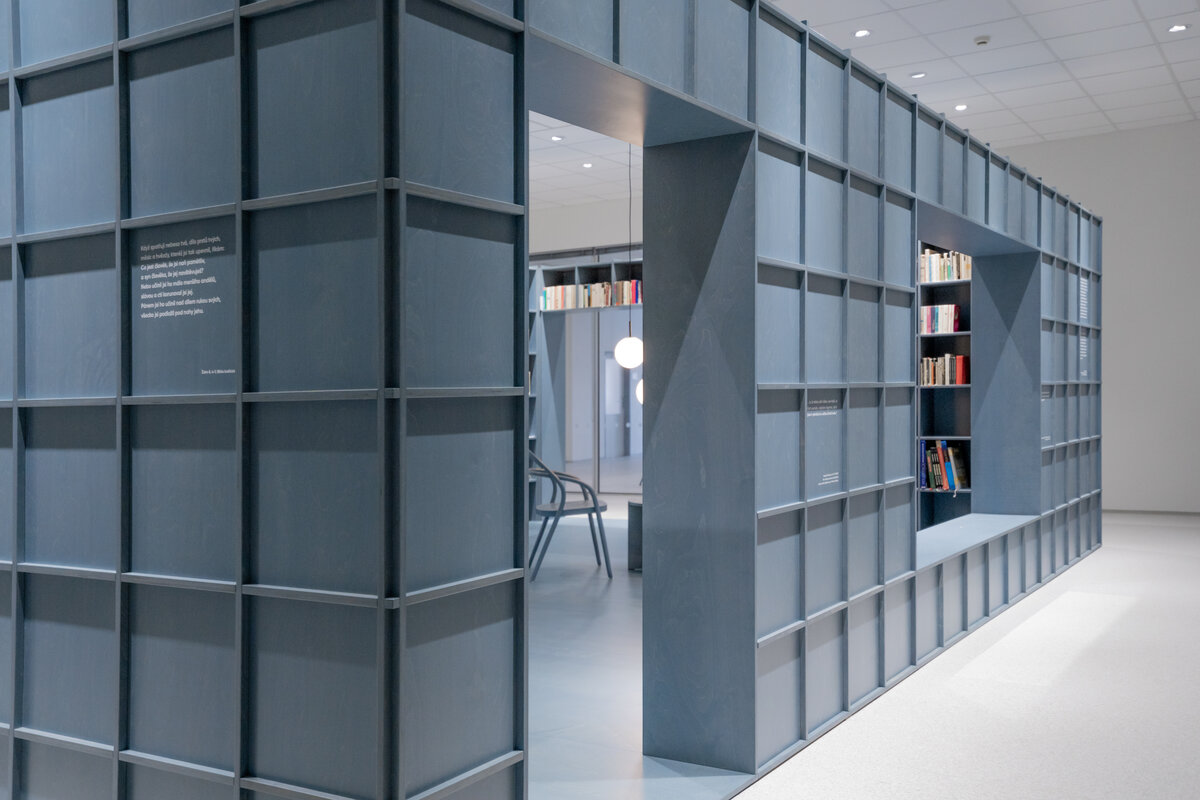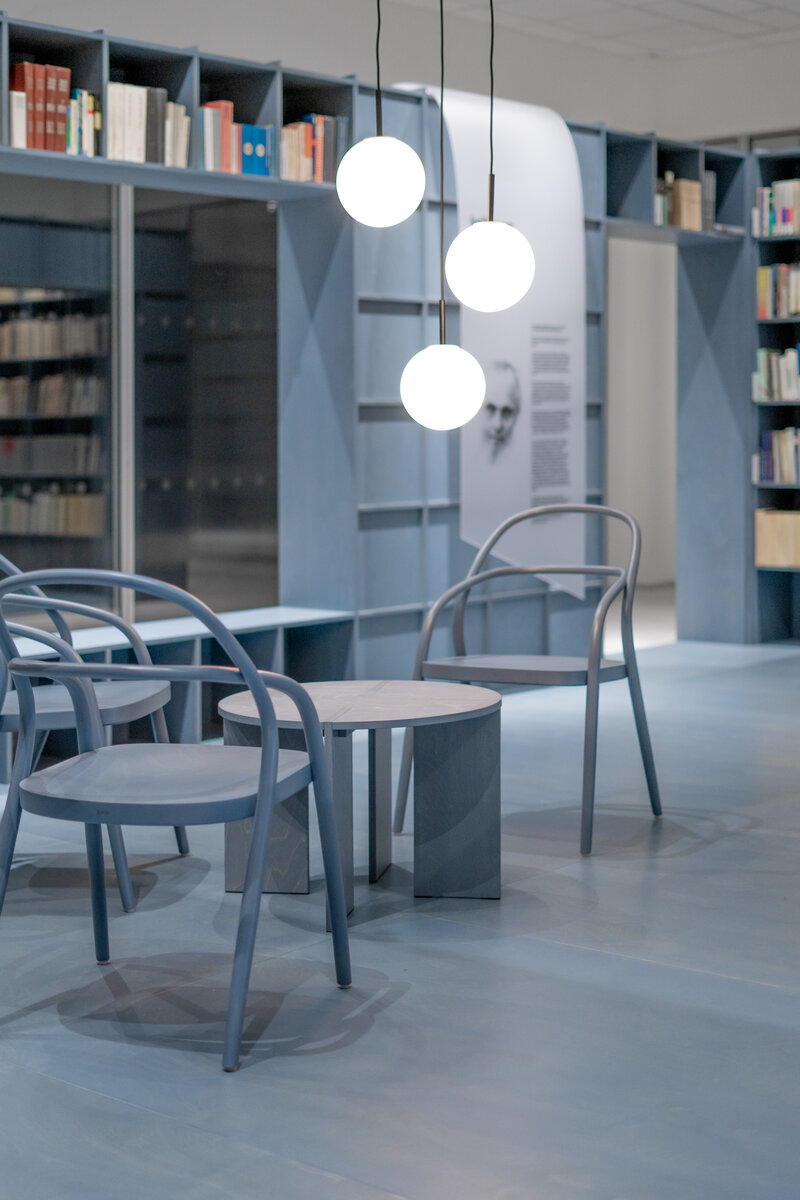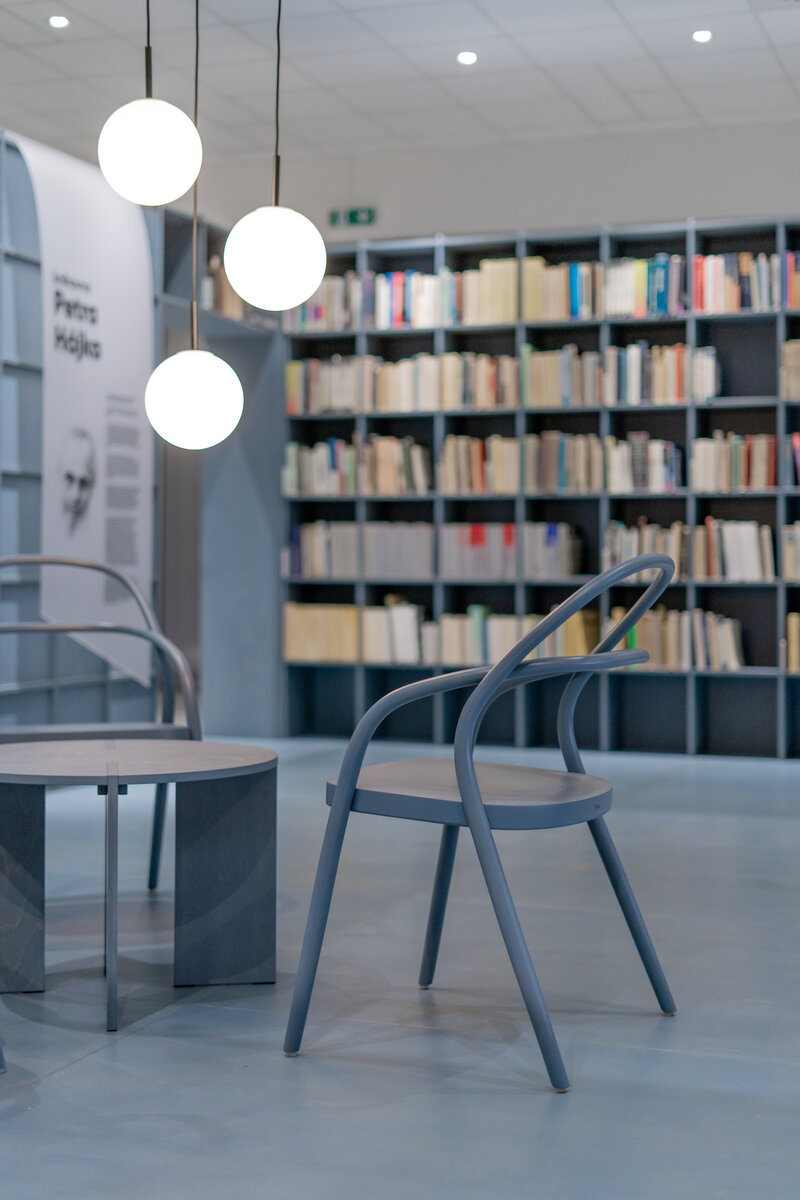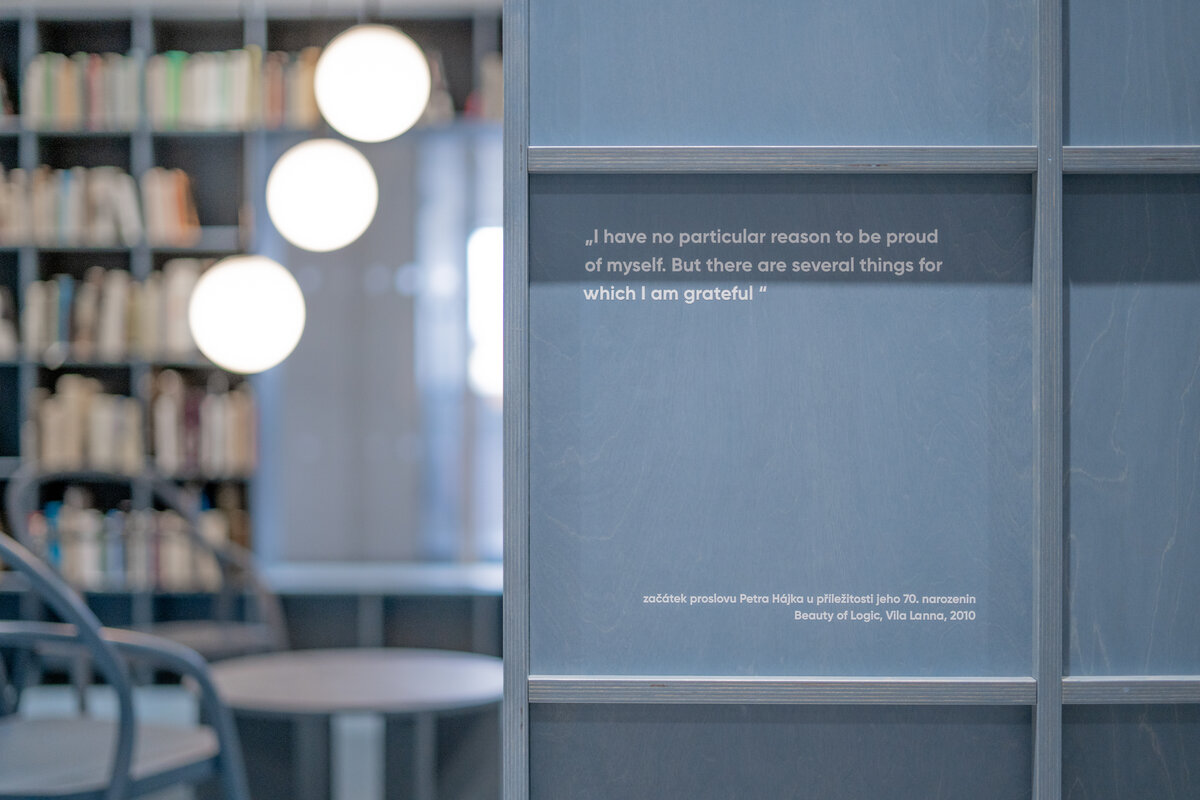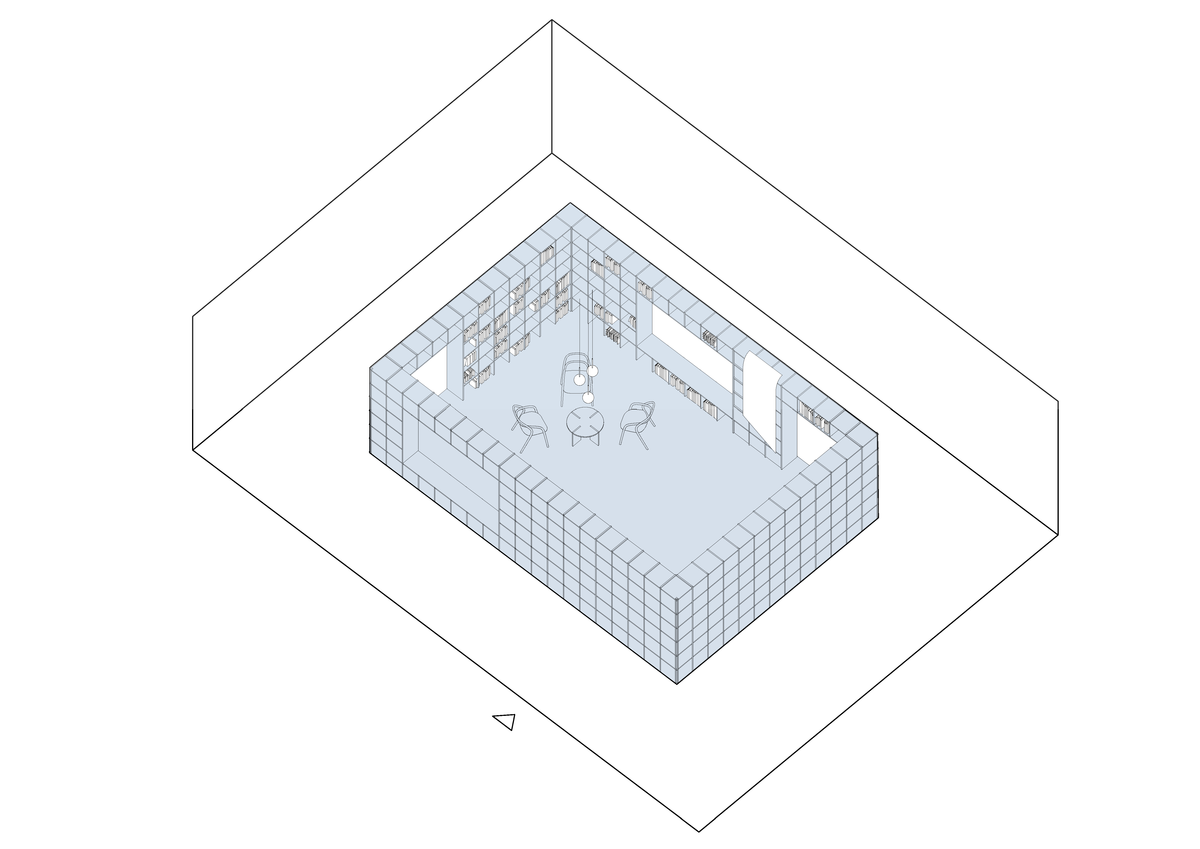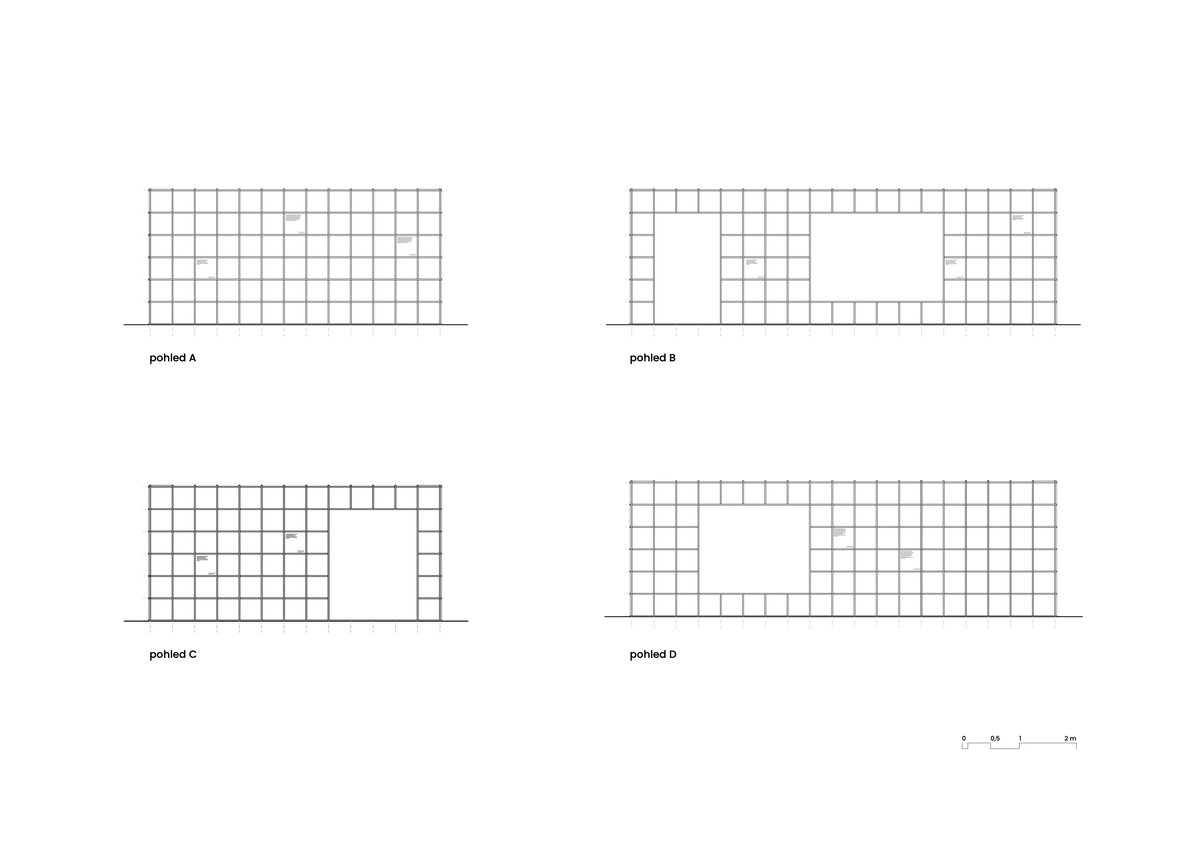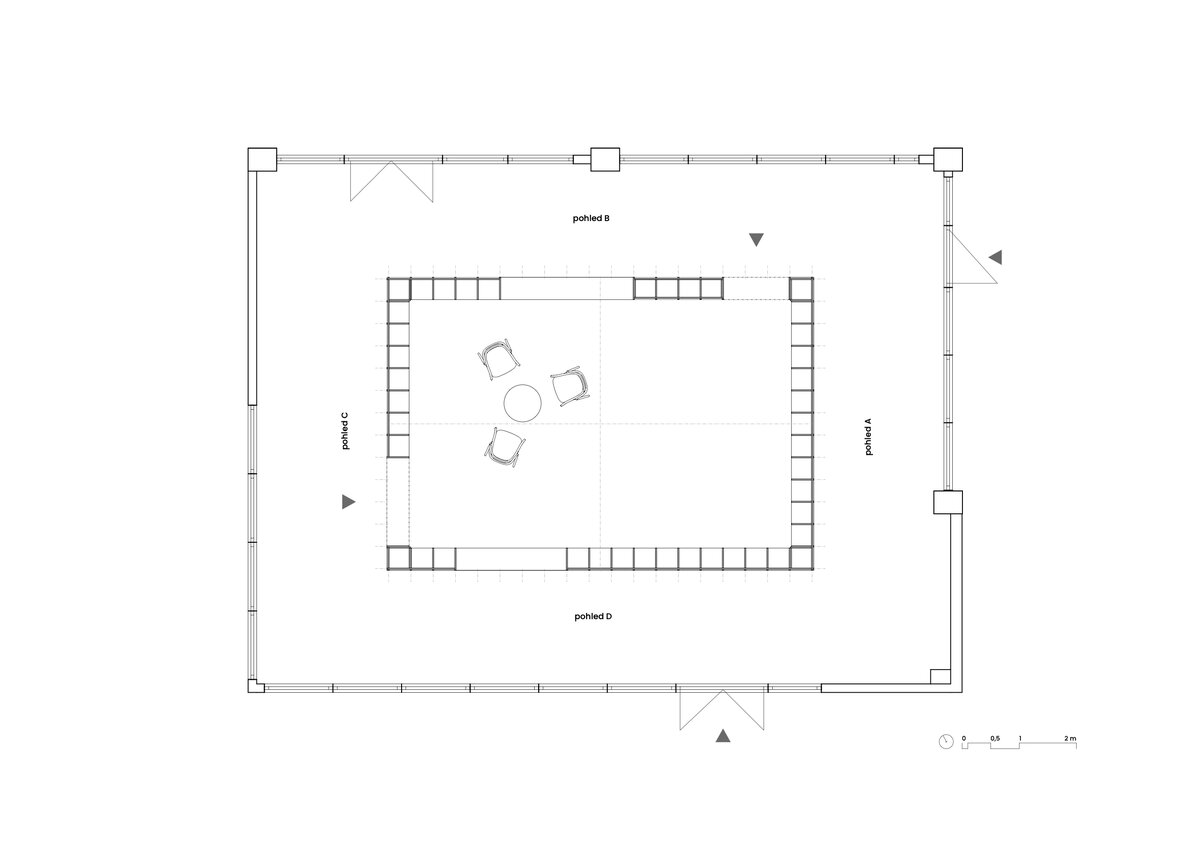 | | |
| --- | --- |
| Author | Tereza Kabelková, Jiří Kabelka / Studio COSMO |
| Studio | |
| Location | Pod Vodárenskou věží 2/271, Libeň, Praha |
| Investor | Ústav informatiky Akademie věd ČR |
| Supplier | Stolařství Kraus |
| Date of project approval | December 2021 |
| Fotograf | |
Prof. RNDr. Petr Hajek, DrSc. (1940-2016) was a world-famous Czech mathematical logician and director of the The Institute of Computer Science. After professor's death, the institute was left with his extensive collection of books. The task for us was to exhibit them, make them accessible and at the same time honour the memory of Petr Hájek.

Surrounded by books.

The institute chose a room without any windows to place the library. Its former function was to house a mainframe. Since the room was all white and without any character, we inserted the library as a box inside, not touching any of the walls. We created a completely different room which we covered up with books. This inserted library serves as introverted world, the world of Petr Hájek, his books and his knowledge.

Monochrome blue.

We opened the library to the surrounding corridors with generous openings and vistas. The library attracts attention and invites to be discovered with its blue color and contrasting lighting. Inspired by professor's personality, we chose blue color that feels dignified and calm.

Bookshelves copy to the outside of the library. Petr Hájek's world seeps into the printed fields through quotes and key axioms of his mathematical work. Walking around the library, the visitor collects fragments of professor's personal and professional life by reading these short messages.
material: stained plywood
Green building
Environmental certification
| | |
| --- | --- |
| Type and level of certificate | - |
Water management
| | |
| --- | --- |
| Is rainwater used for irrigation? | |
| Is rainwater used for other purposes, e.g. toilet flushing ? | |
| Does the building have a green roof / facade ? | |
| Is reclaimed waste water used, e.g. from showers and sinks ? | |
The quality of the indoor environment
| | |
| --- | --- |
| Is clean air supply automated ? | |
| Is comfortable temperature during summer and winter automated? | |
| Is natural lighting guaranteed in all living areas? | |
| Is artificial lighting automated? | |
| Is acoustic comfort, specifically reverberation time, guaranteed? | |
| Does the layout solution include zoning and ergonomics elements? | |
Principles of circular economics
| | |
| --- | --- |
| Does the project use recycled materials? | |
| Does the project use recyclable materials? | |
| Are materials with a documented Environmental Product Declaration (EPD) promoted in the project? | |
| Are other sustainability certifications used for materials and elements? | |
Energy efficiency
| | |
| --- | --- |
| Energy performance class of the building according to the Energy Performance Certificate of the building | |
| Is efficient energy management (measurement and regular analysis of consumption data) considered? | |
| Are renewable sources of energy used, e.g. solar system, photovoltaics? | |
Interconnection with surroundings
| | |
| --- | --- |
| Does the project enable the easy use of public transport? | |
| Does the project support the use of alternative modes of transport, e.g cycling, walking etc. ? | |
| Is there access to recreational natural areas, e.g. parks, in the immediate vicinity of the building? | |