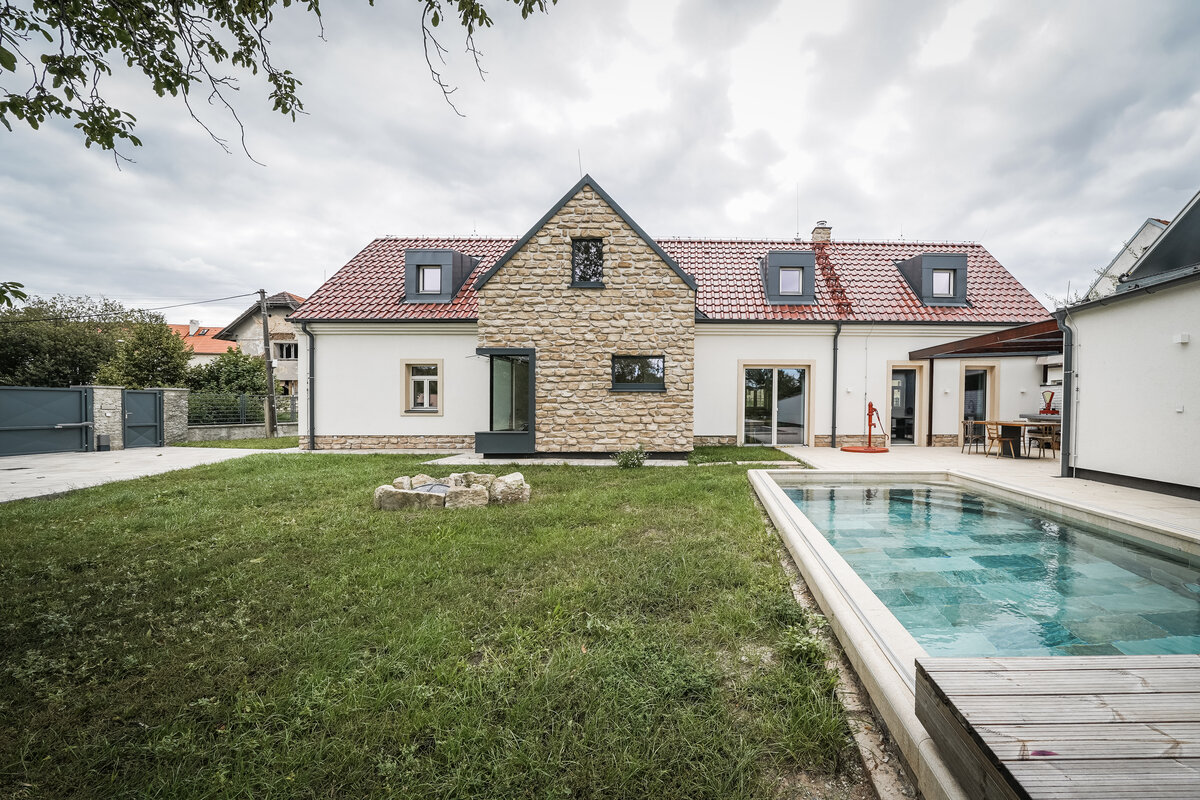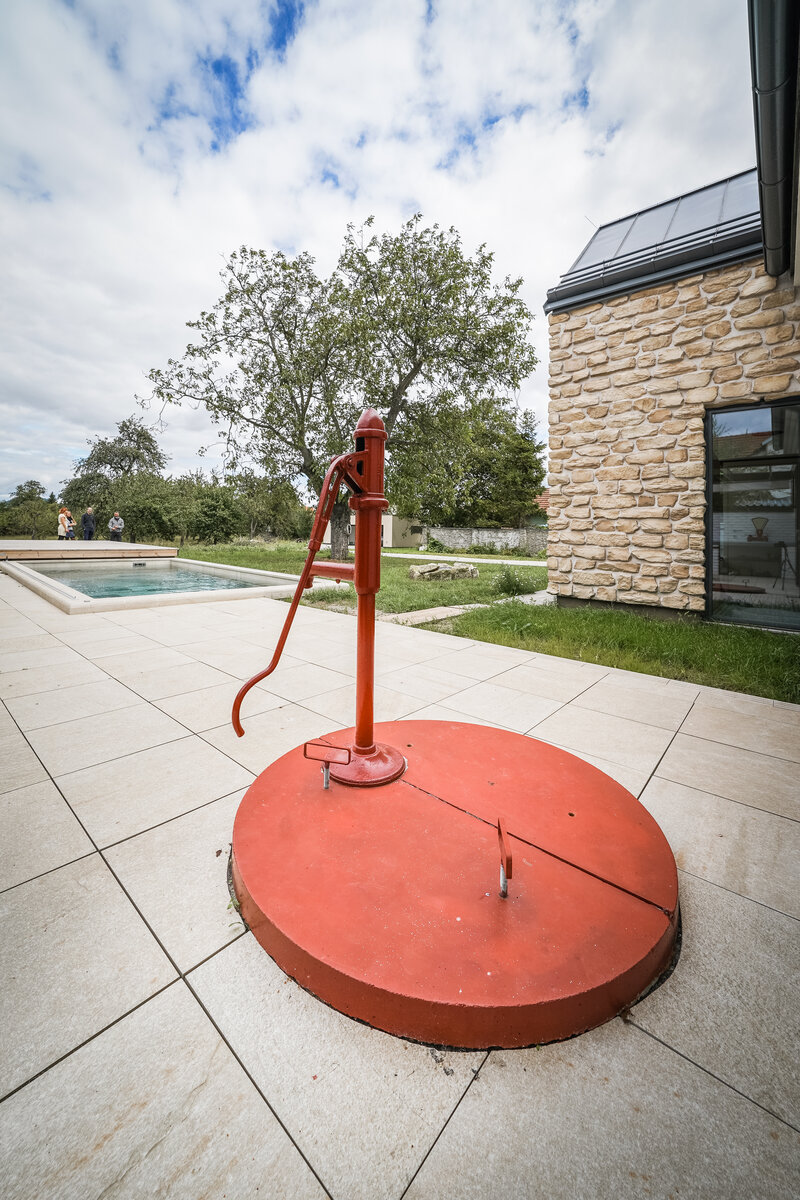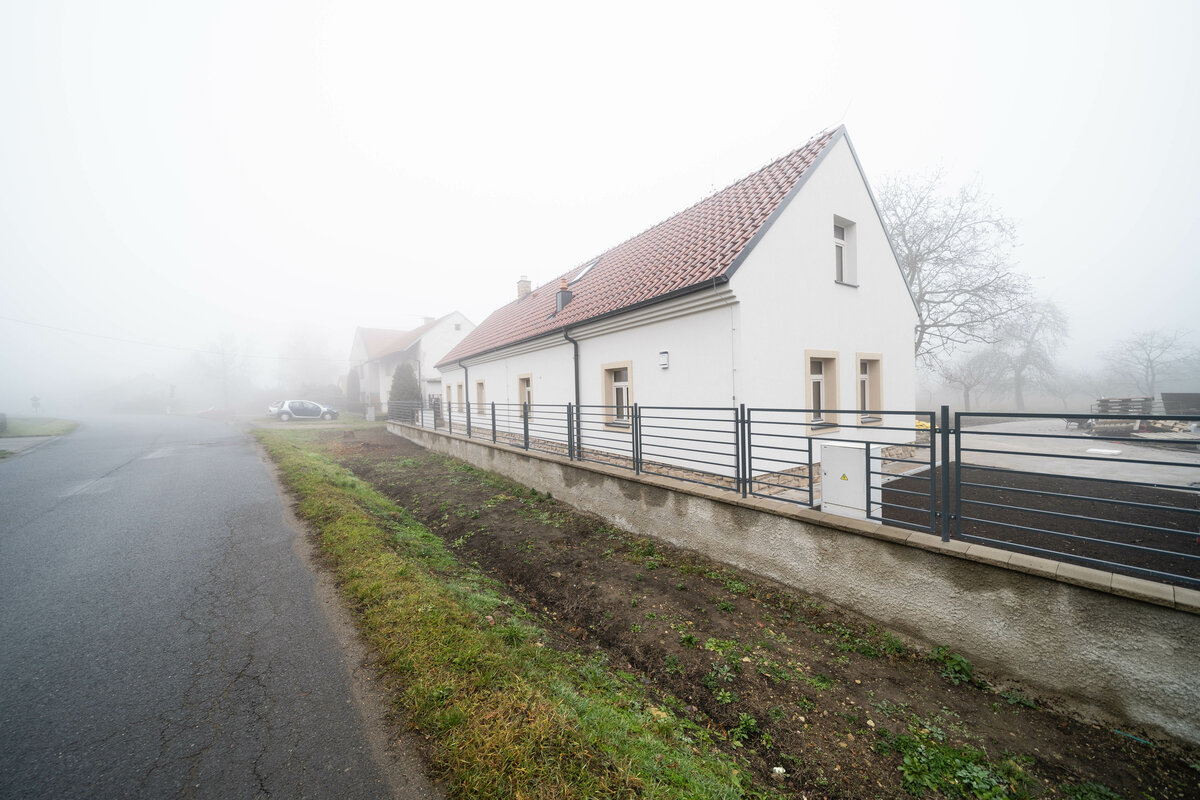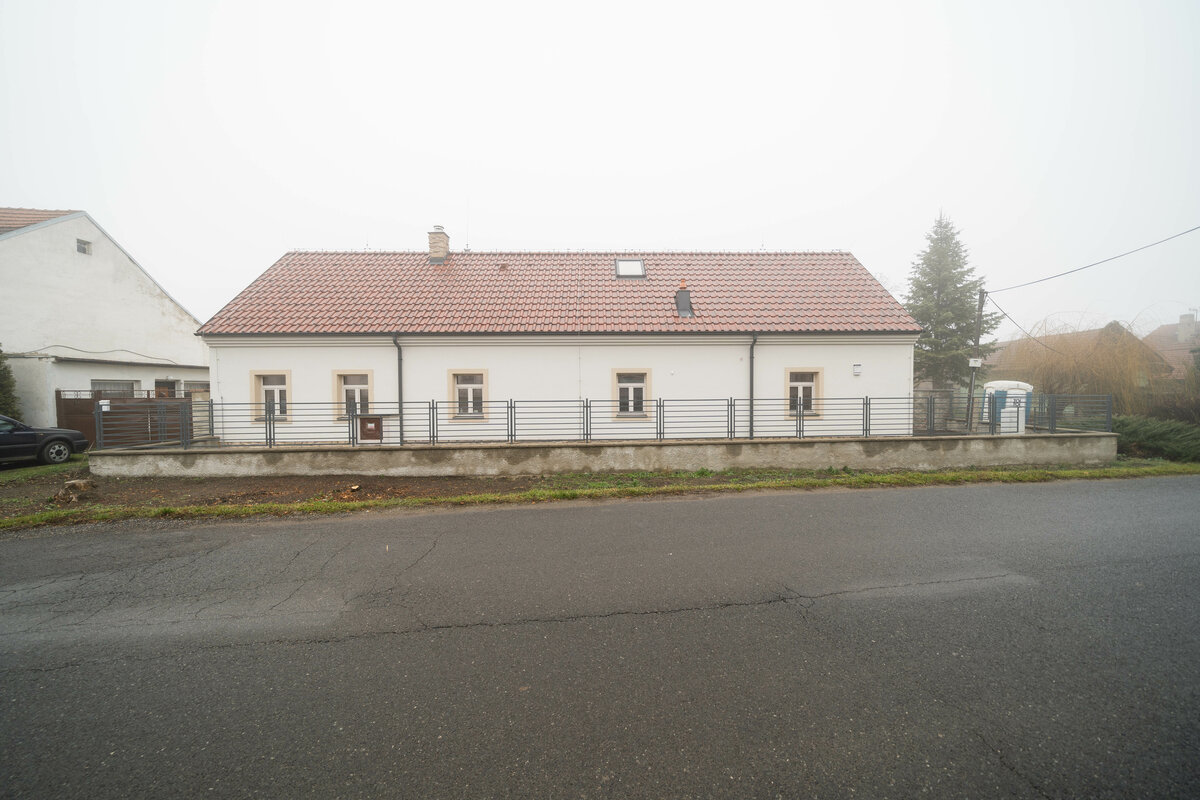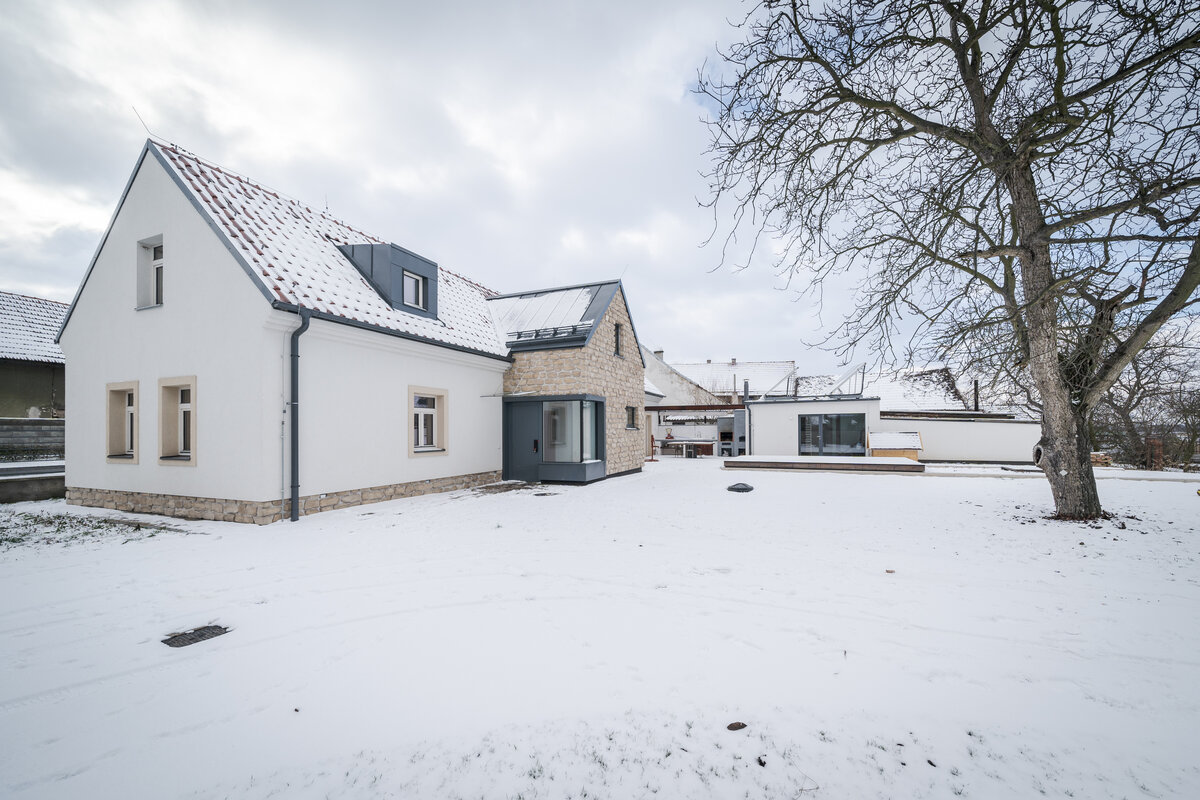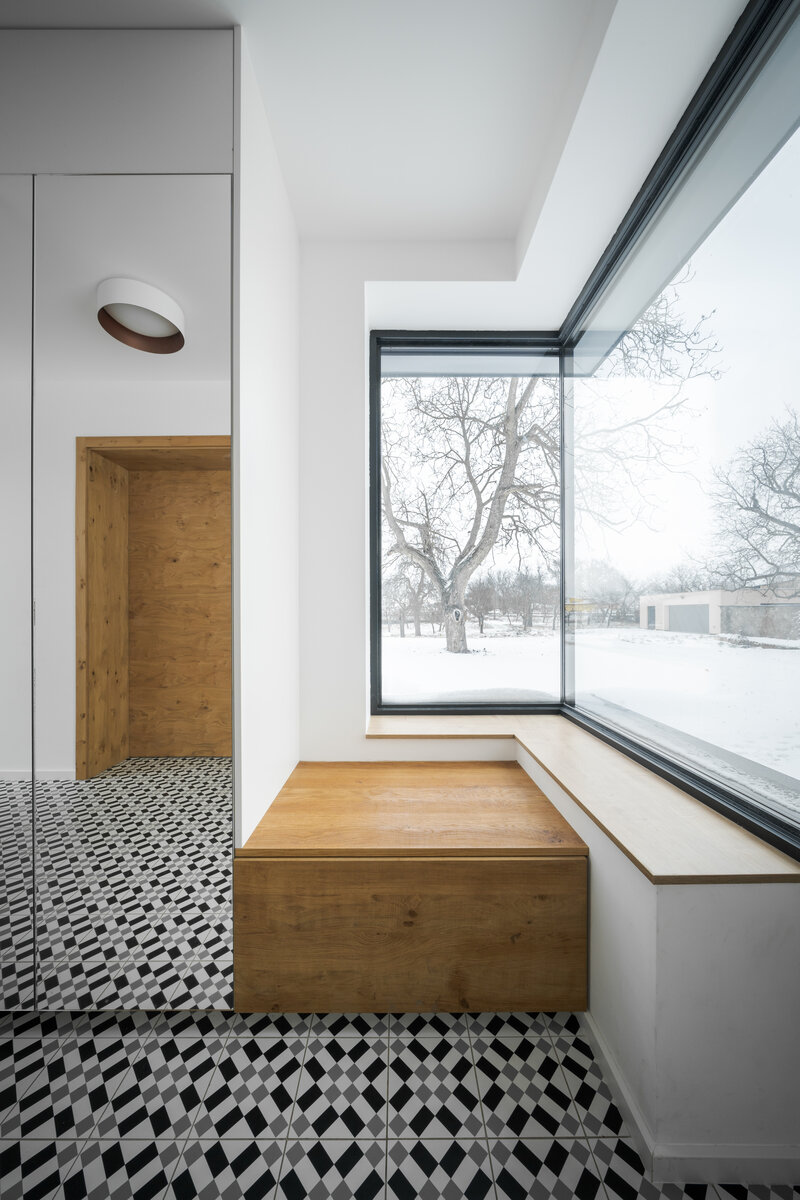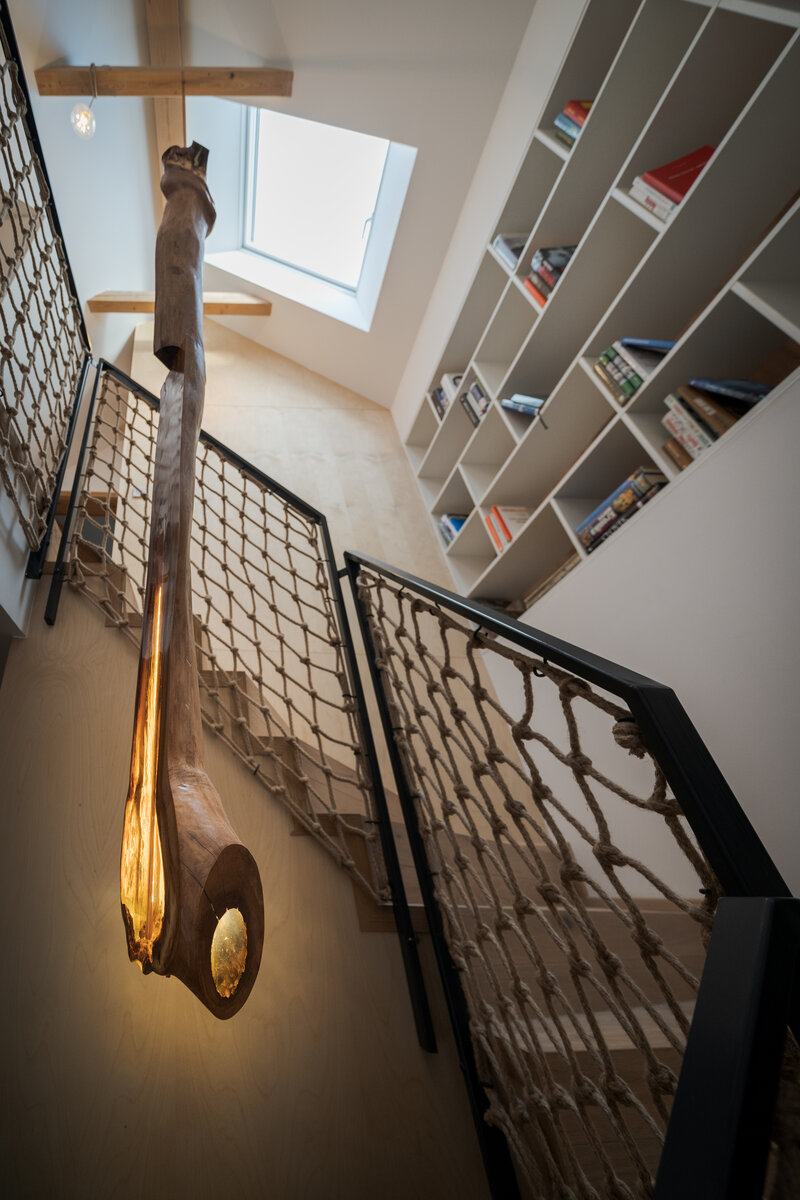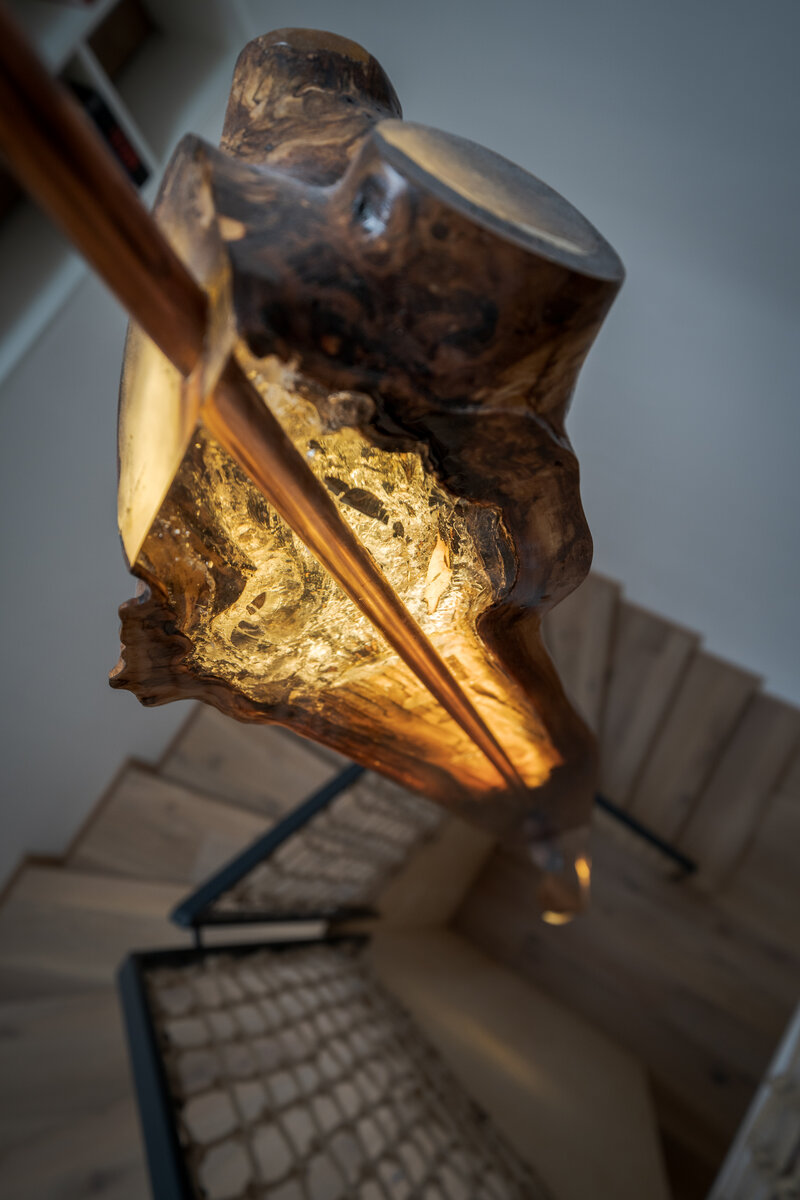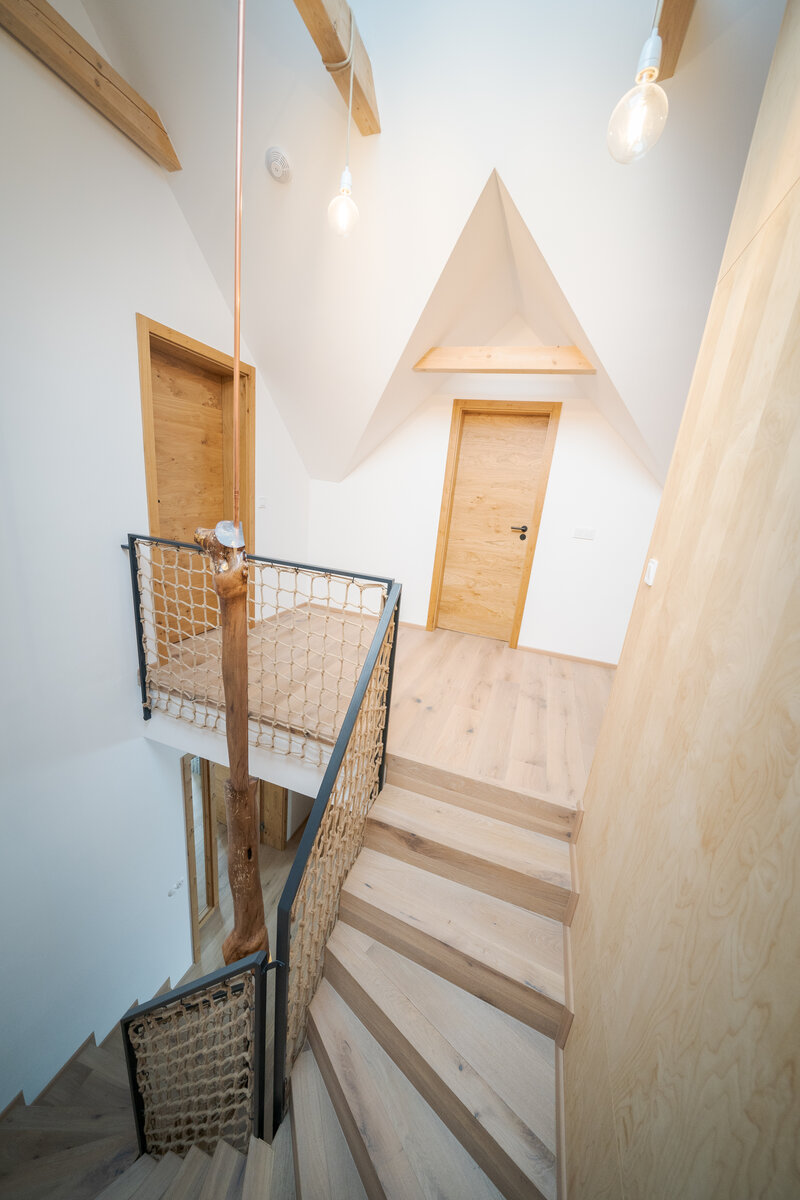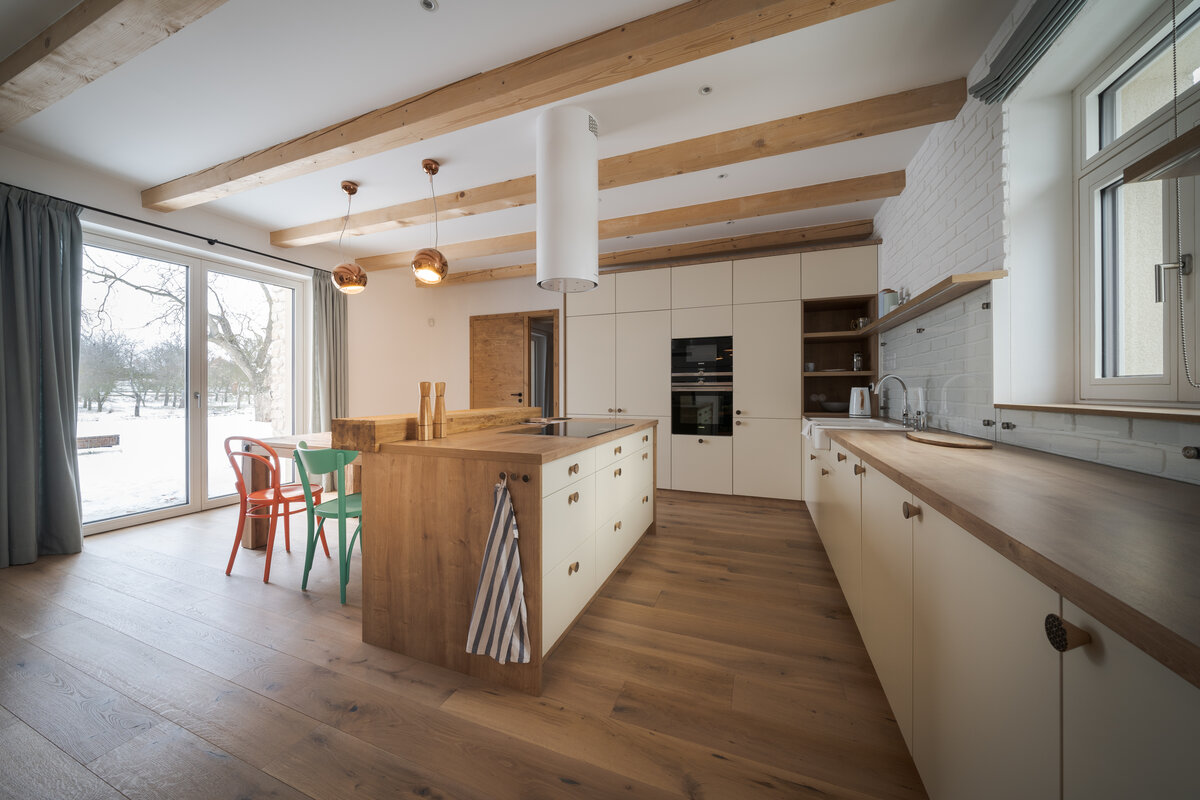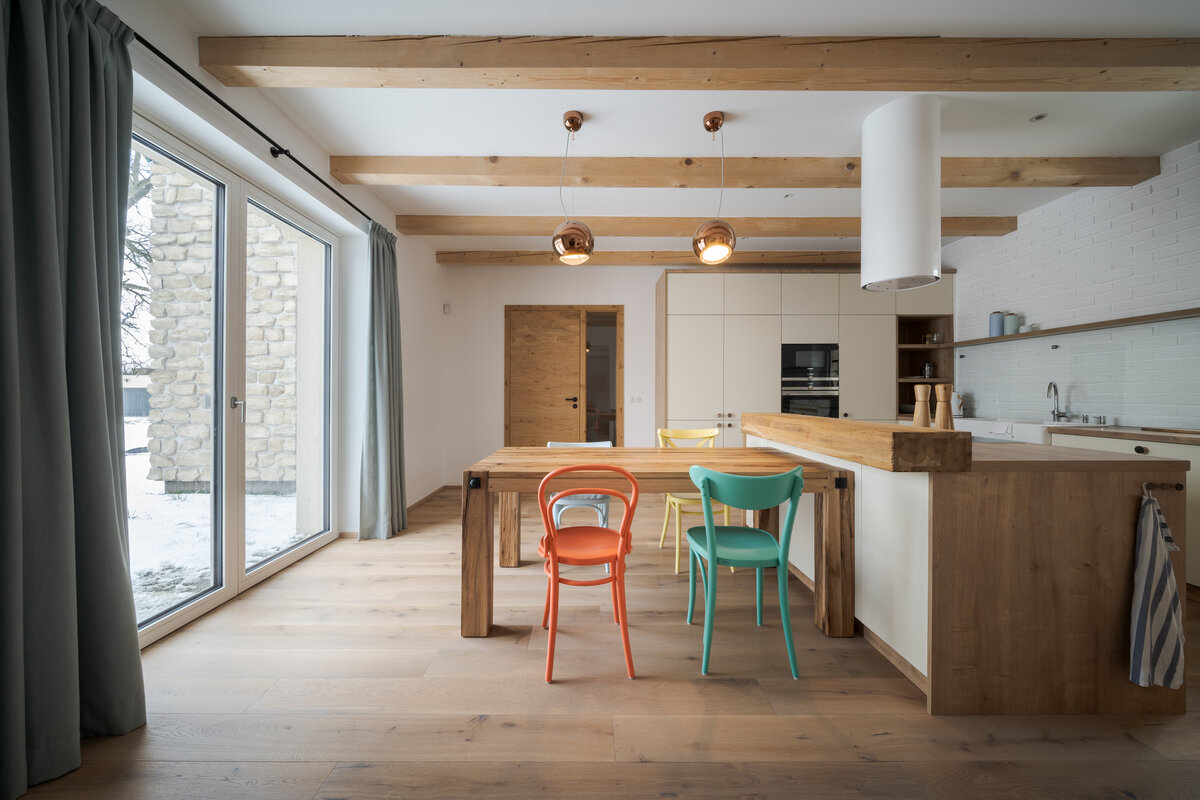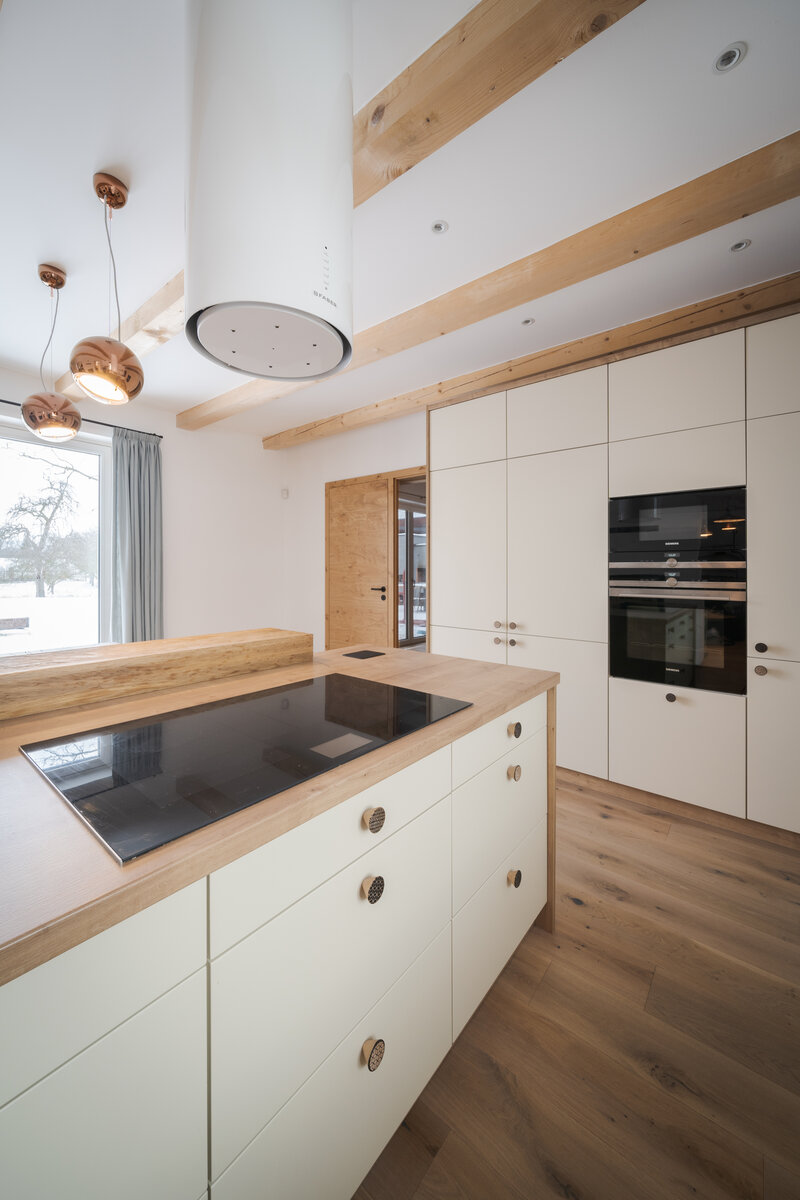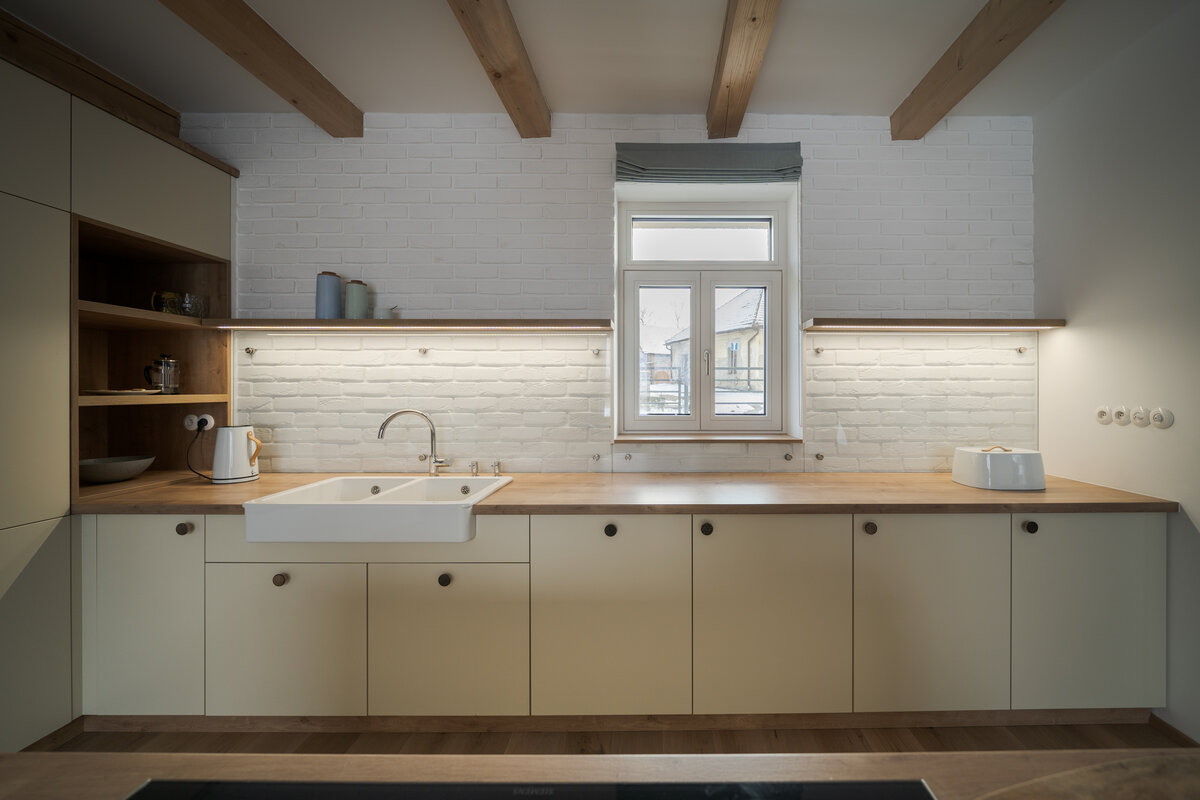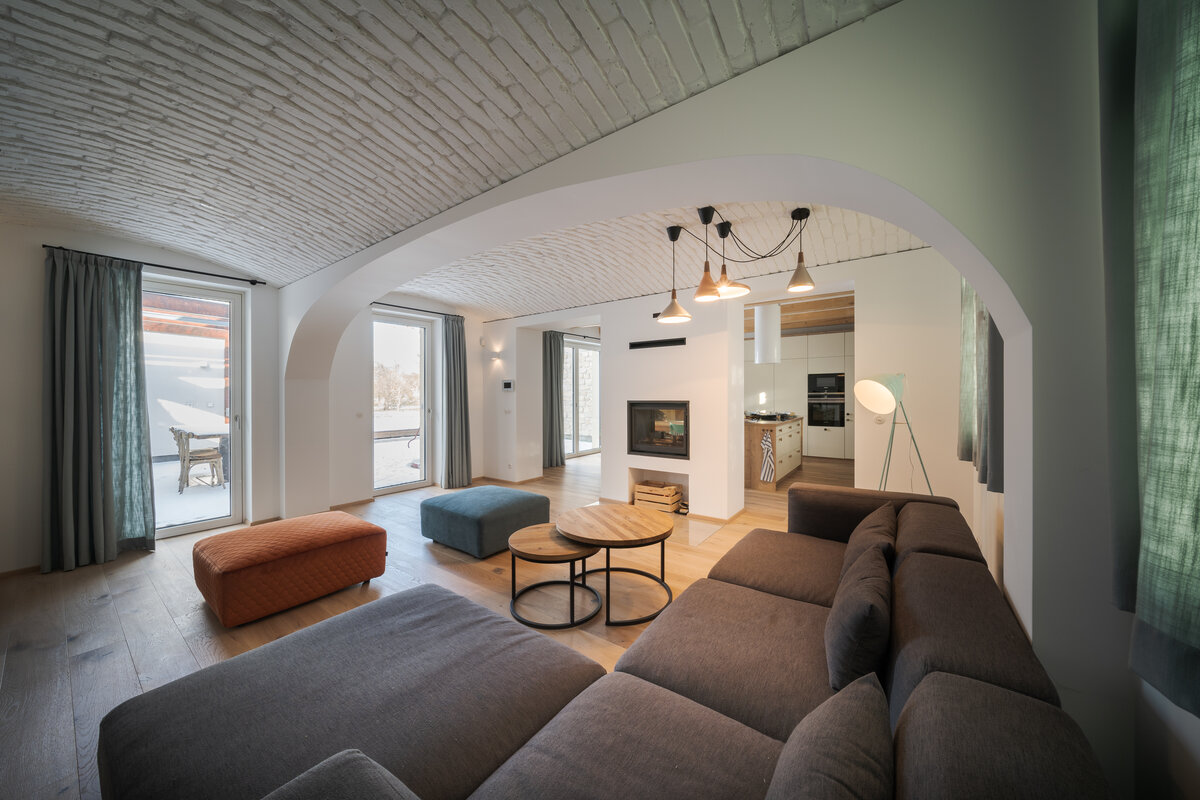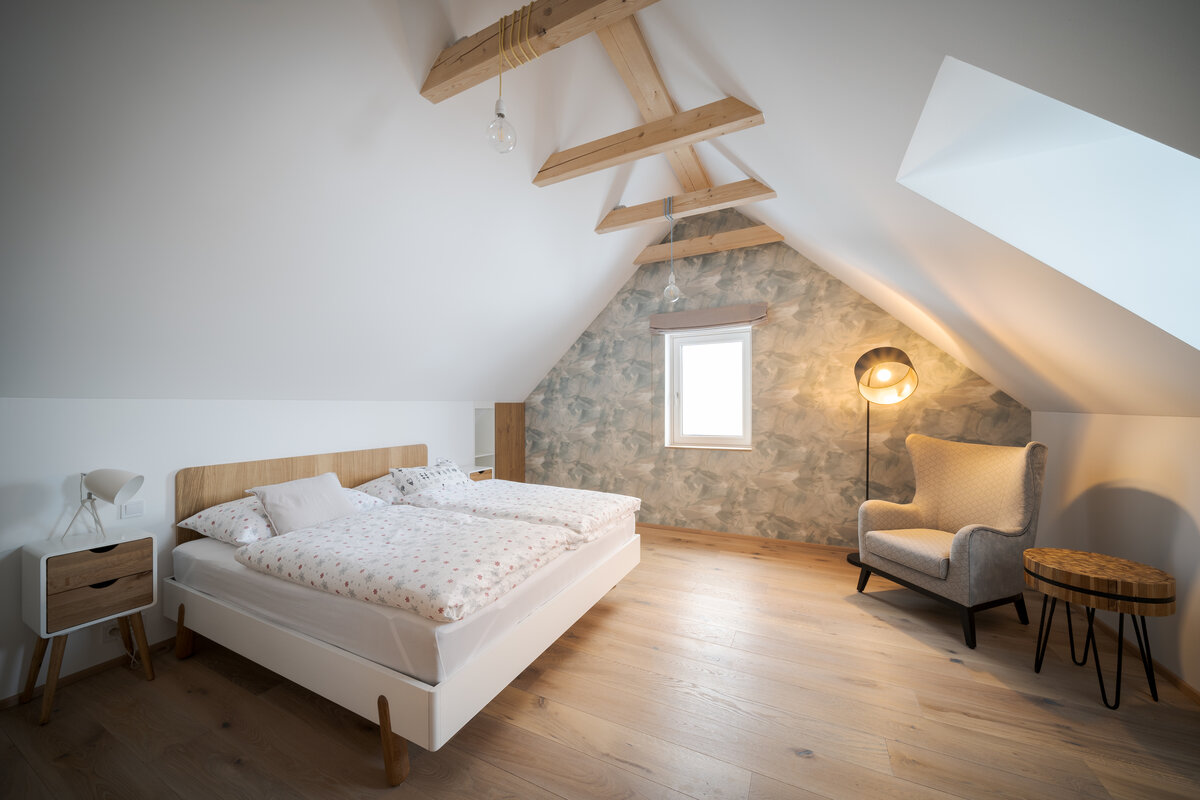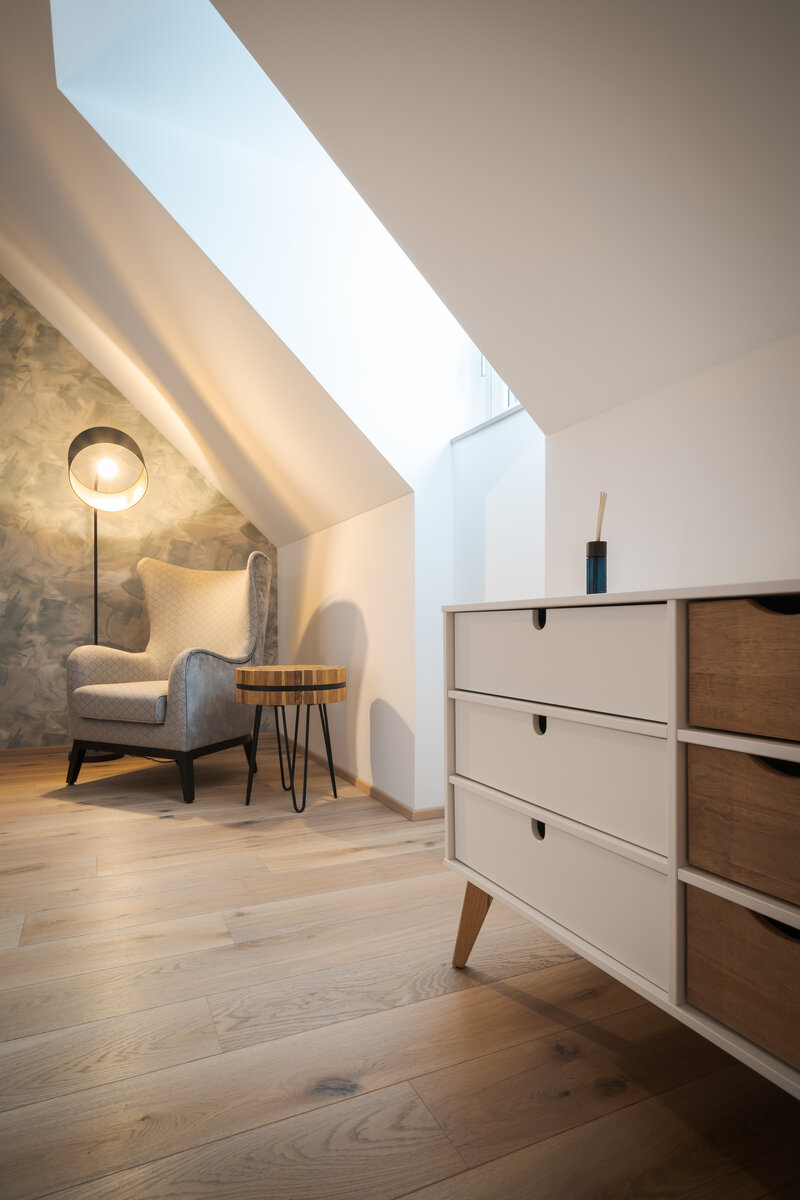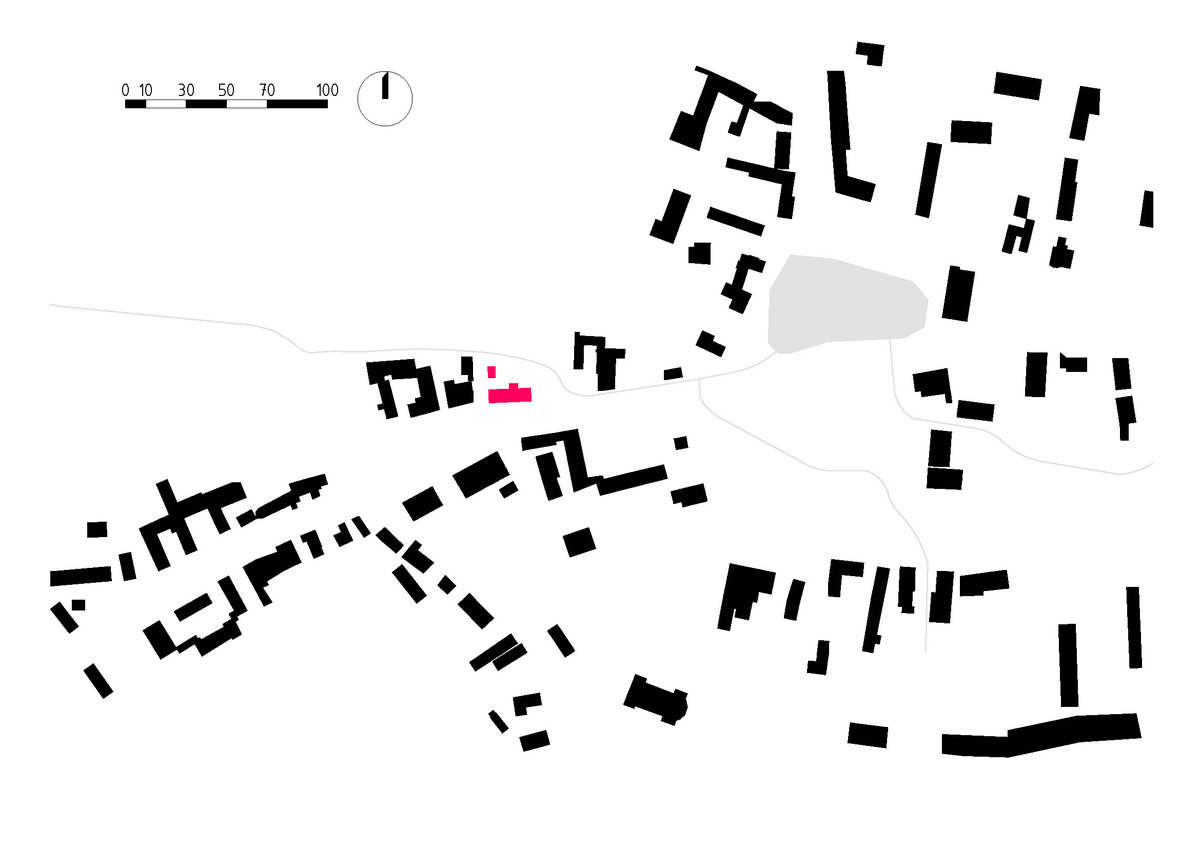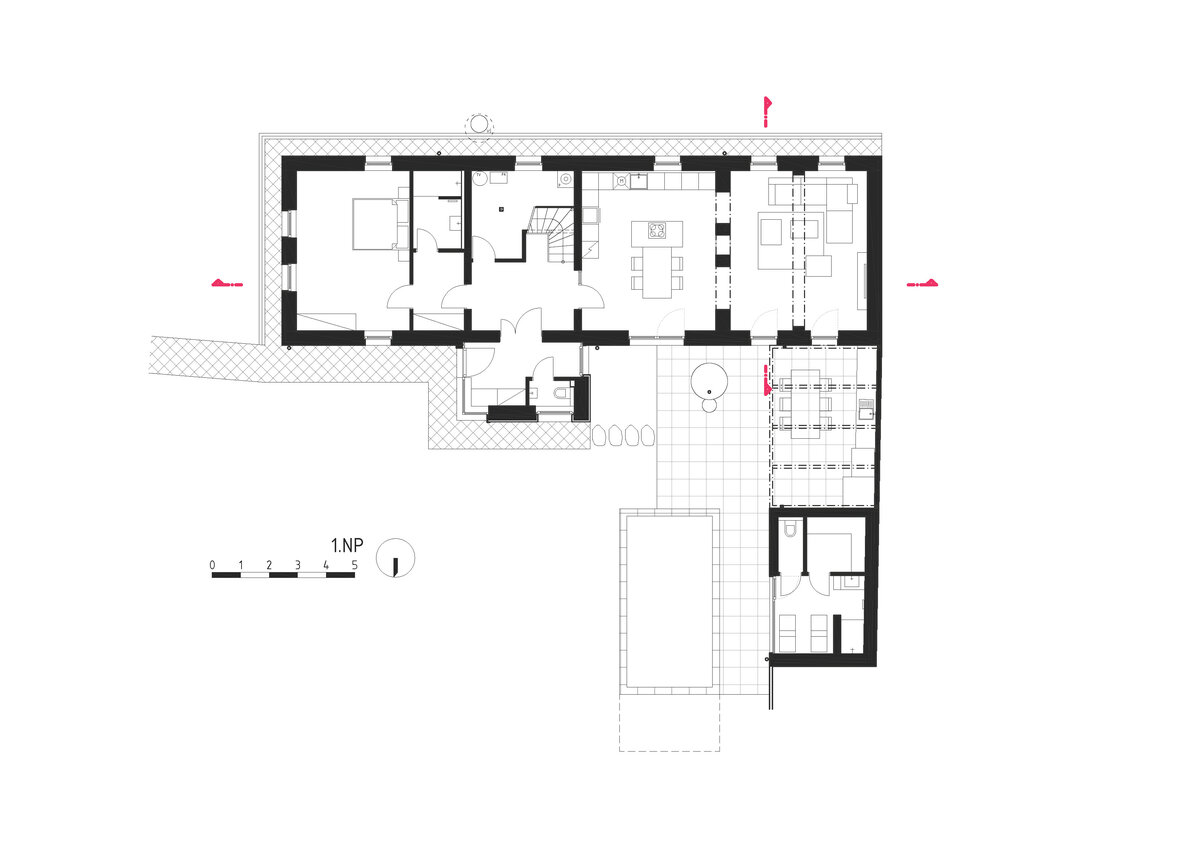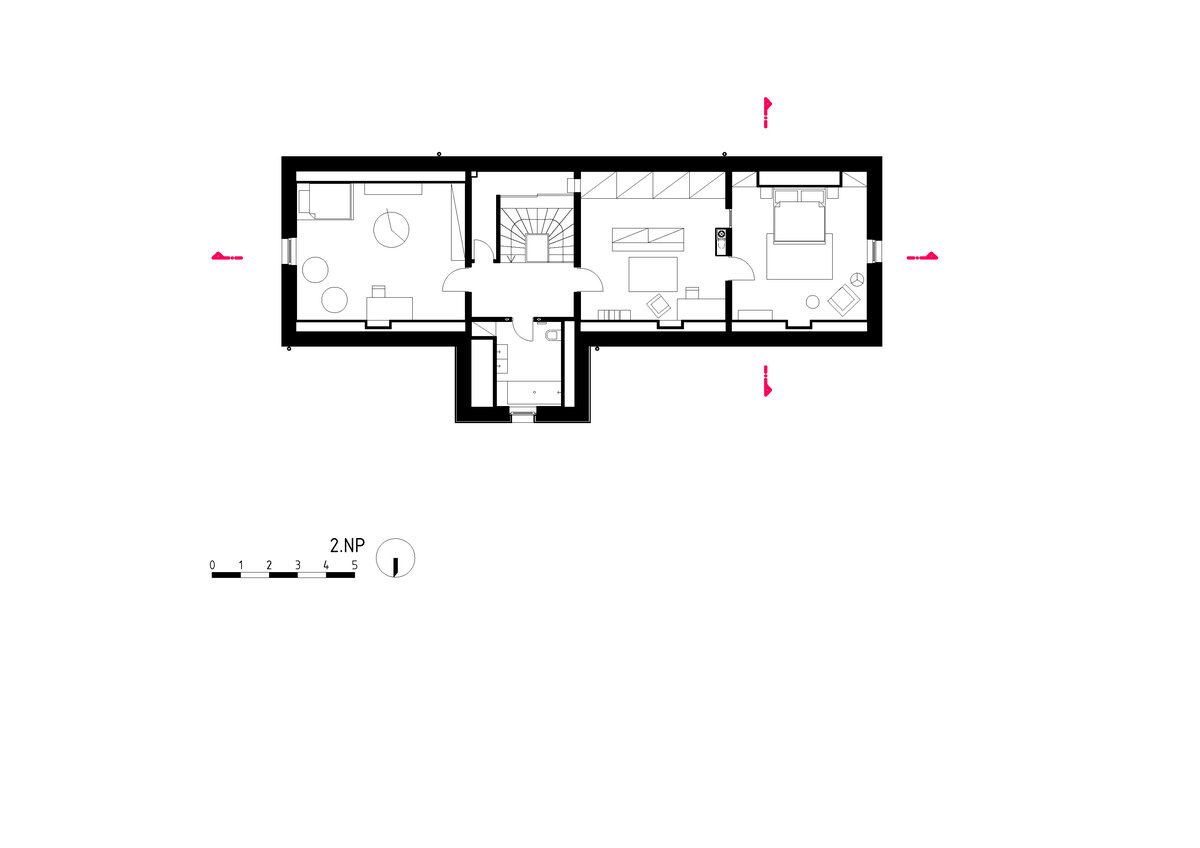 | | |
| --- | --- |
| Author | Martin Poledníček, Anna Línková, Radek Eis, Stanislav Janíček, Petr Levý / DESTYL ateliér |
| Studio | |
| Location | Ledčice 03, 277 08 Ledčice |
| Investor | Tomáš Kaštil |
| Supplier | Mudicon s.r.o, Závodní 280, 360 18 Karlovy Vary, Tašovice |
| Date of project approval | July 2021 |
| Fotograf | |
Clients owned a house in a small village with a view of Říp hill and a large apple orchard, where they spent weekends. They grew fond of the place and decided to renovate the house and live there permanently. The task was to redesign the house in a way that would meet the technological and aesthetical requirements of present day and at the same time preserve the rural character of the house and it`s original appeal.
In the course of demolition works increasing number of proofs that the house was in poor condition were being discovered. The extent of the intended renovation works grew constantly until finally with a slight exaggeration only the original red water pump was left.
In the end the house was basically built from the ground up. The shape and plan of the original building was kept and the vaults were reconstructed exactly in the way they were in the old house.
The house is white rendered like the original building and even the typical window casing is preserved. The newly built annexe, which contains the main entrance, is covered with marlite stone veneer. This type of stone used to be mined in the vicinity. The annexe and the dormers have a metal roof in anthracite shade. The exterior offers a balanced combination of modern and period elements, which is a principle applied also in the interior.
Green building
Environmental certification
| | |
| --- | --- |
| Type and level of certificate | - |
Water management
| | |
| --- | --- |
| Is rainwater used for irrigation? | |
| Is rainwater used for other purposes, e.g. toilet flushing ? | |
| Does the building have a green roof / facade ? | |
| Is reclaimed waste water used, e.g. from showers and sinks ? | |
The quality of the indoor environment
| | |
| --- | --- |
| Is clean air supply automated ? | |
| Is comfortable temperature during summer and winter automated? | |
| Is natural lighting guaranteed in all living areas? | |
| Is artificial lighting automated? | |
| Is acoustic comfort, specifically reverberation time, guaranteed? | |
| Does the layout solution include zoning and ergonomics elements? | |
Principles of circular economics
| | |
| --- | --- |
| Does the project use recycled materials? | |
| Does the project use recyclable materials? | |
| Are materials with a documented Environmental Product Declaration (EPD) promoted in the project? | |
| Are other sustainability certifications used for materials and elements? | |
Energy efficiency
| | |
| --- | --- |
| Energy performance class of the building according to the Energy Performance Certificate of the building | B |
| Is efficient energy management (measurement and regular analysis of consumption data) considered? | |
| Are renewable sources of energy used, e.g. solar system, photovoltaics? | |
Interconnection with surroundings
| | |
| --- | --- |
| Does the project enable the easy use of public transport? | |
| Does the project support the use of alternative modes of transport, e.g cycling, walking etc. ? | |
| Is there access to recreational natural areas, e.g. parks, in the immediate vicinity of the building? | |