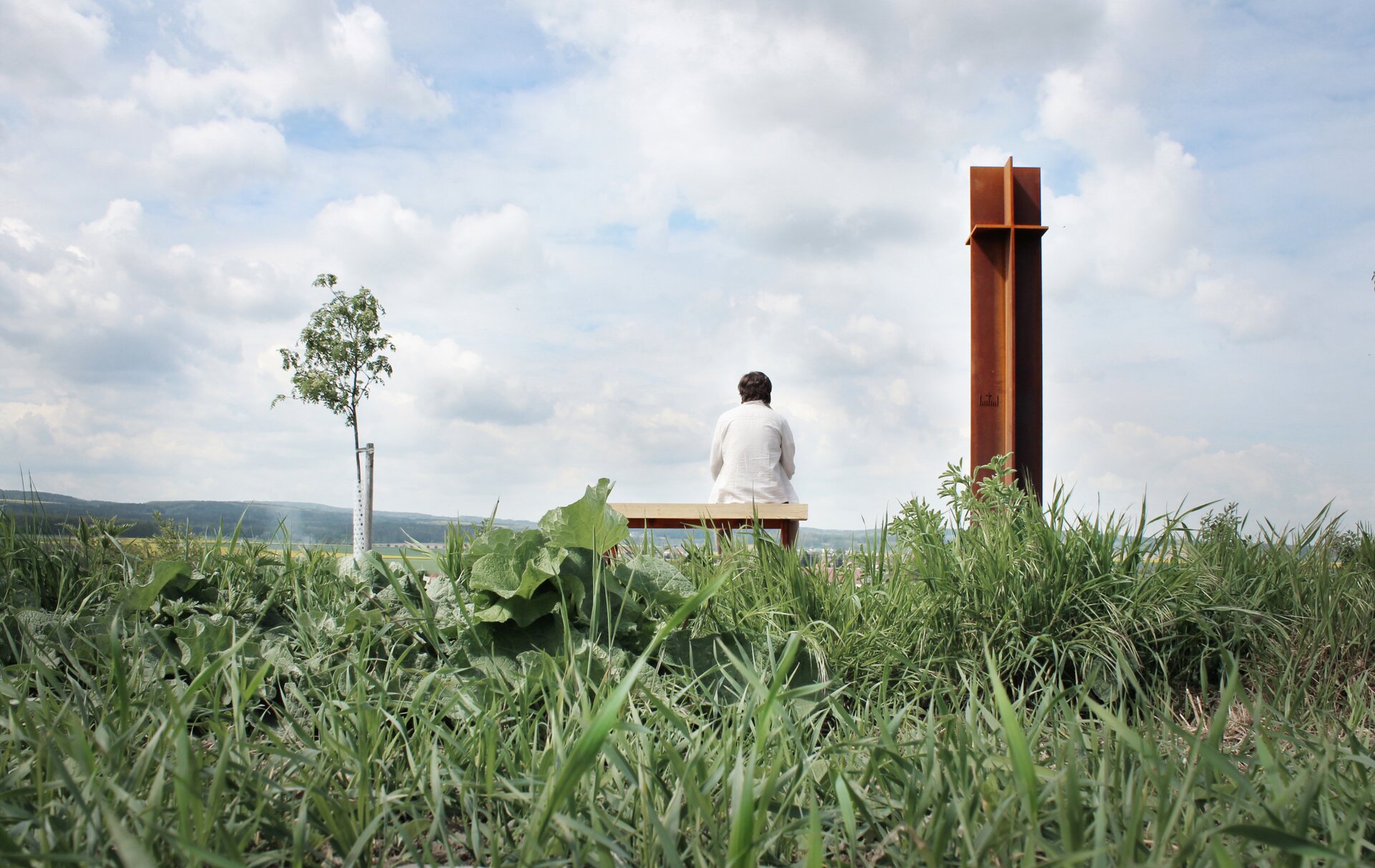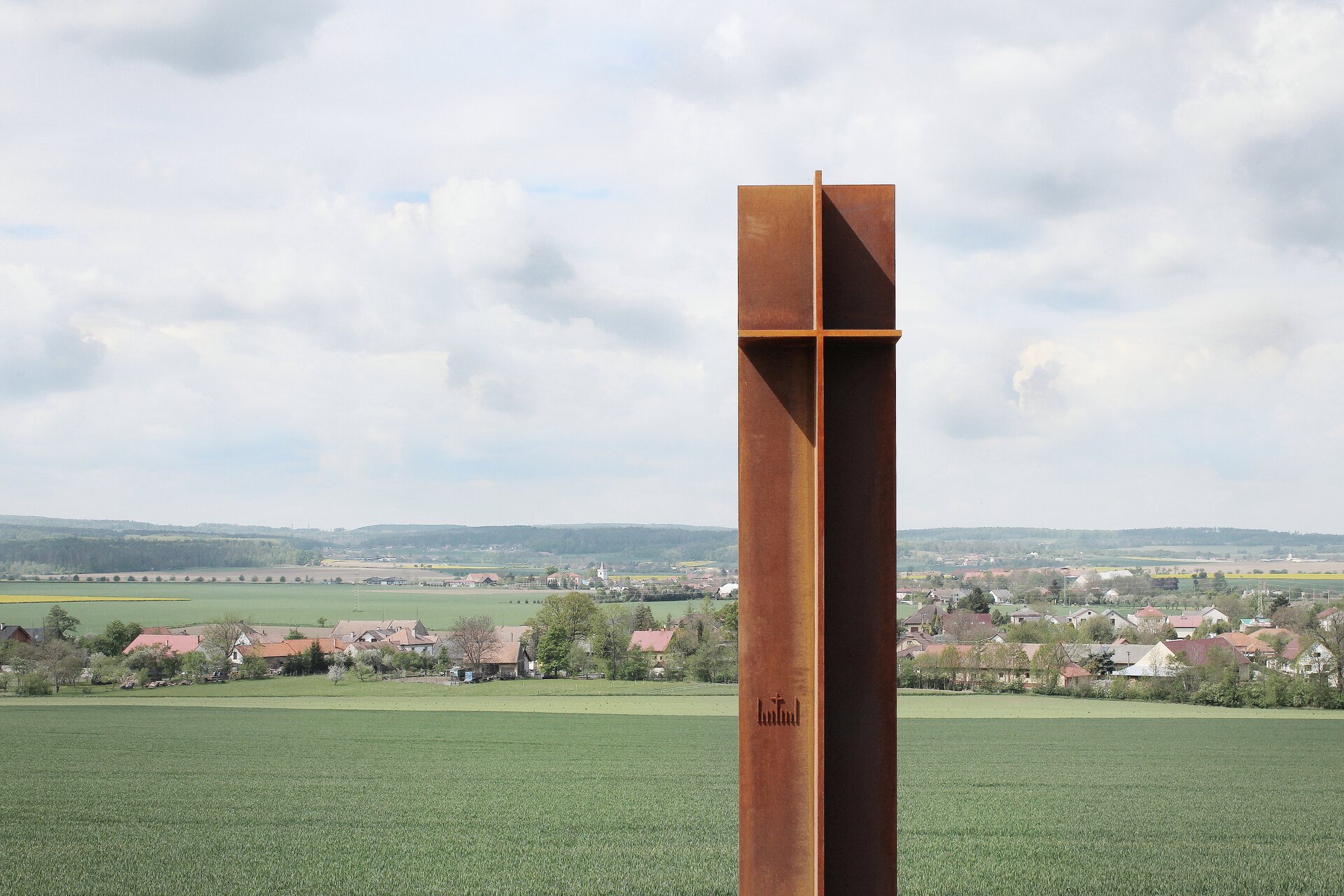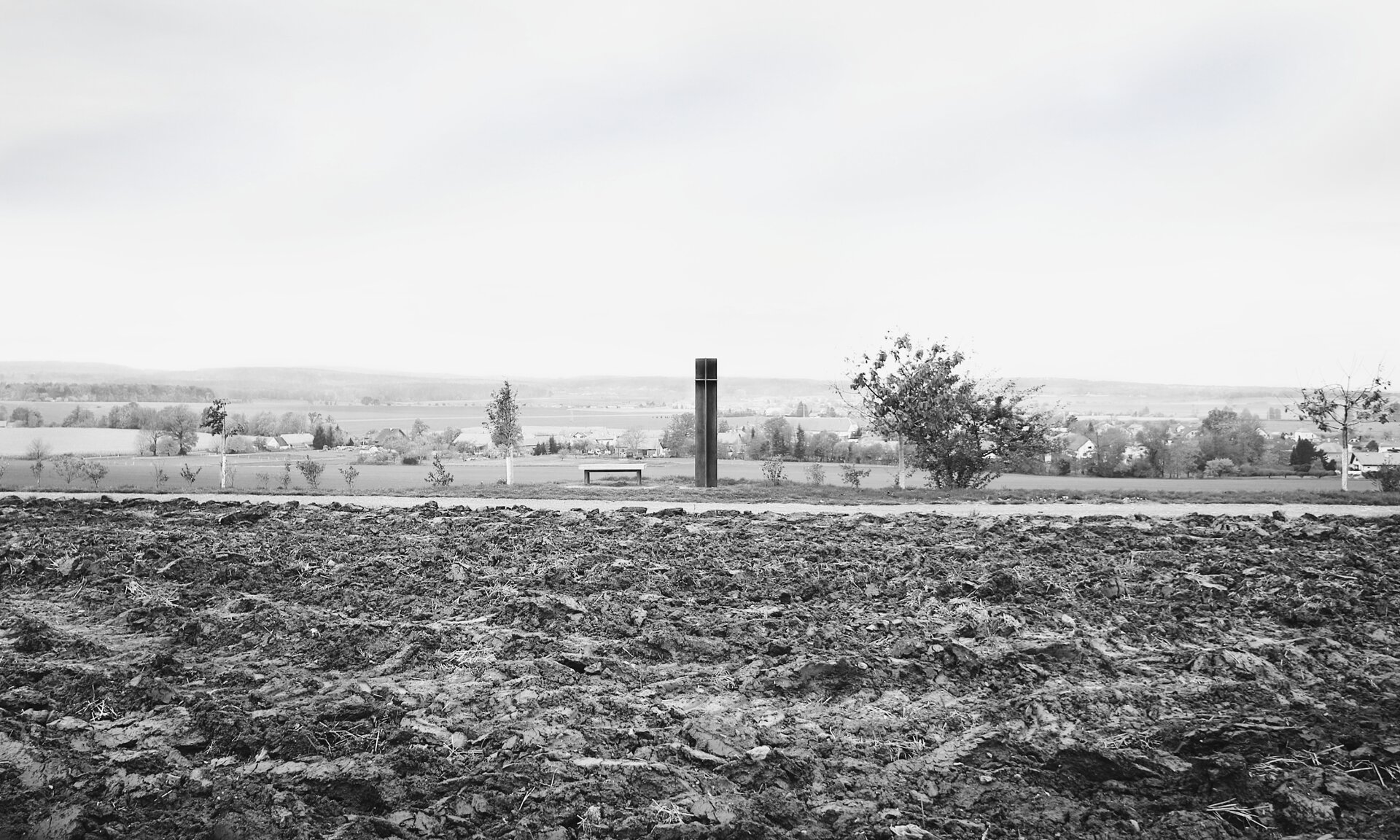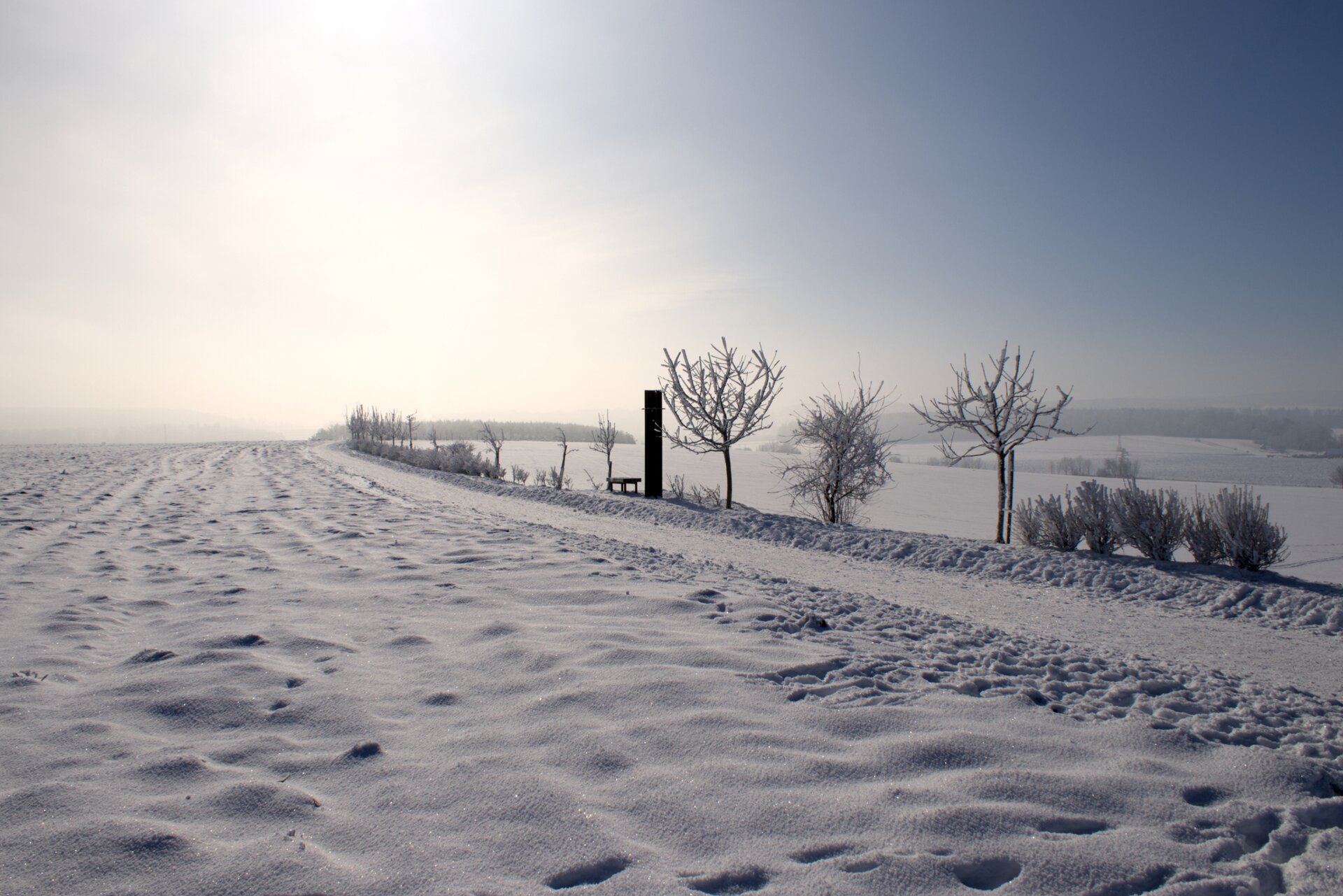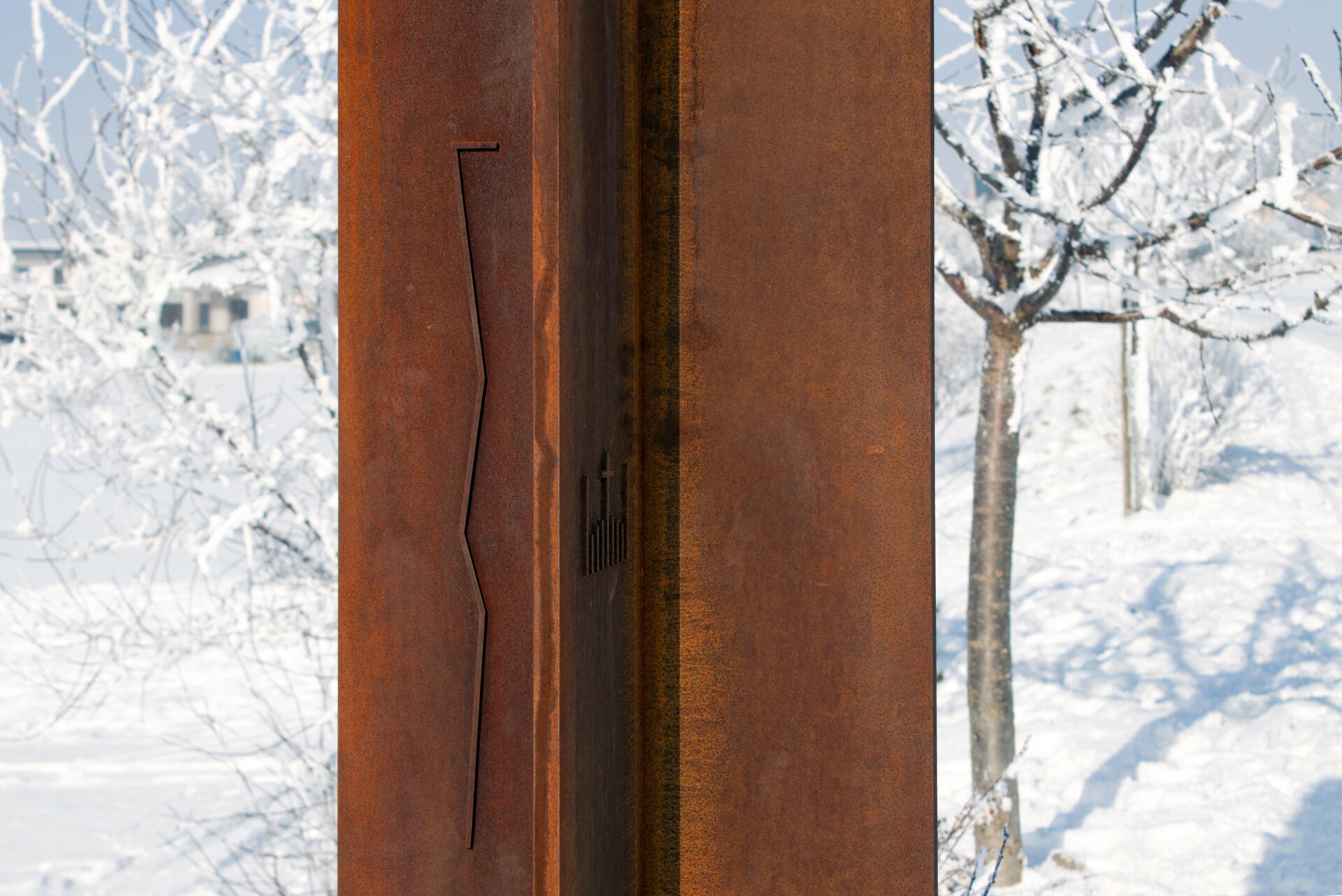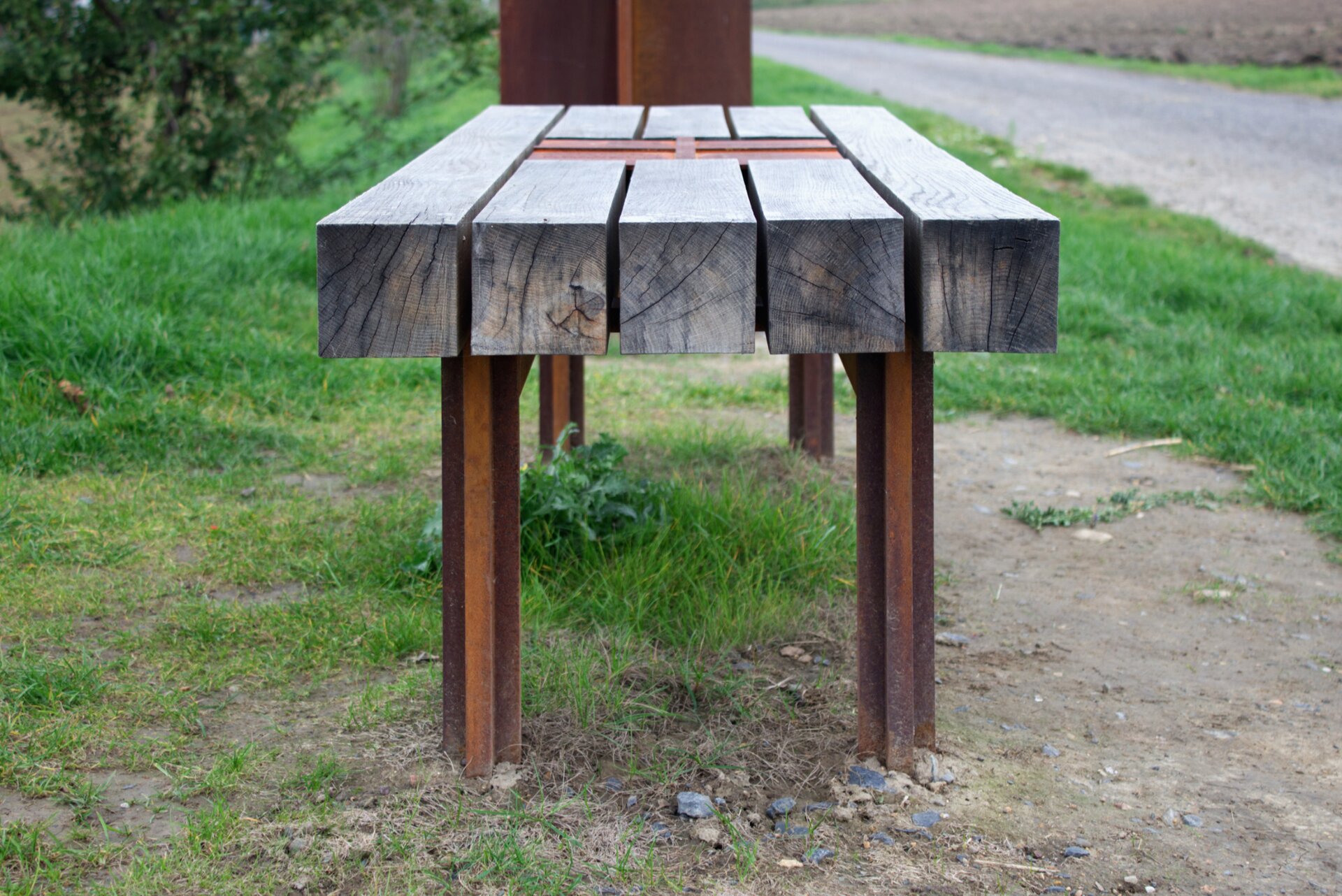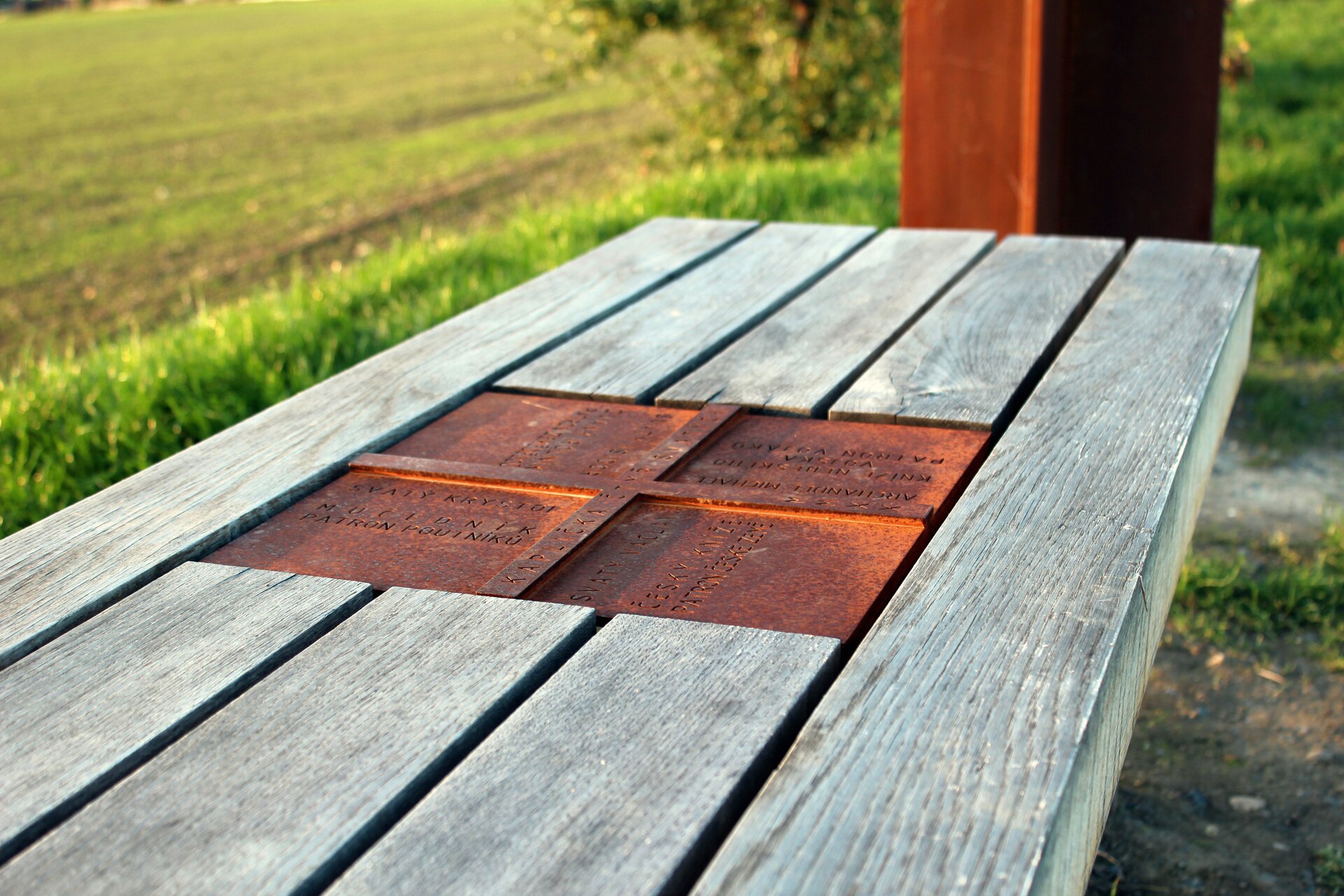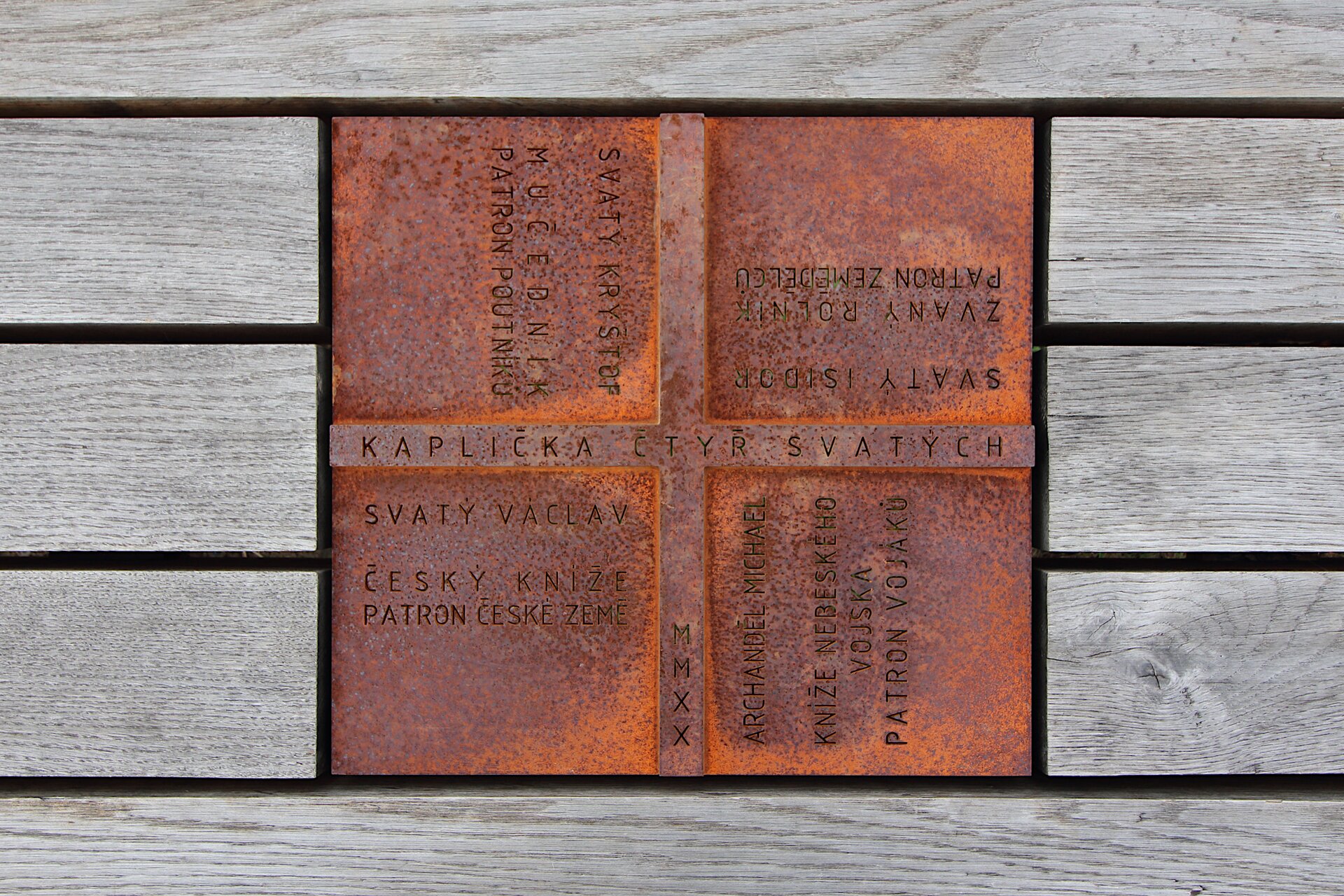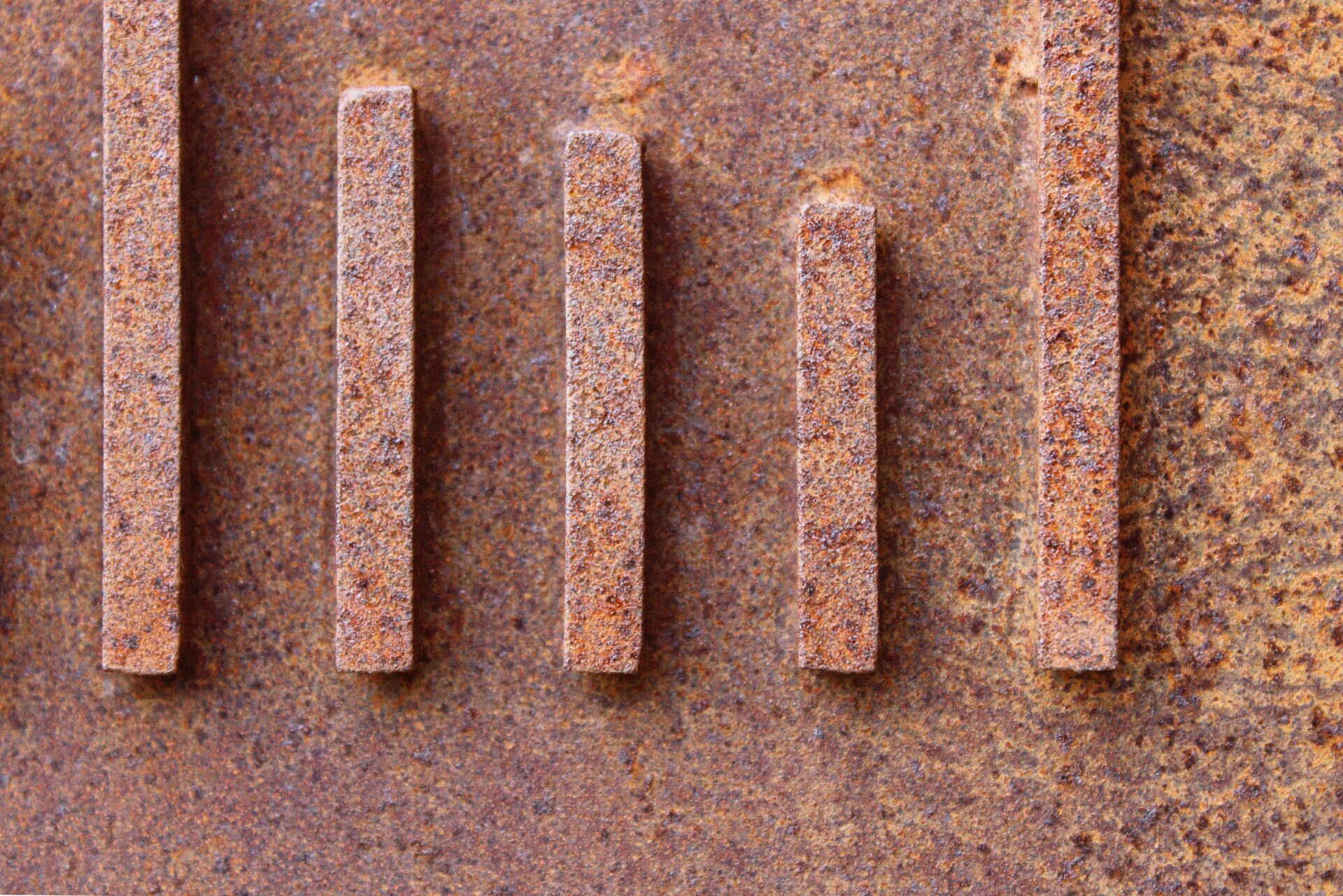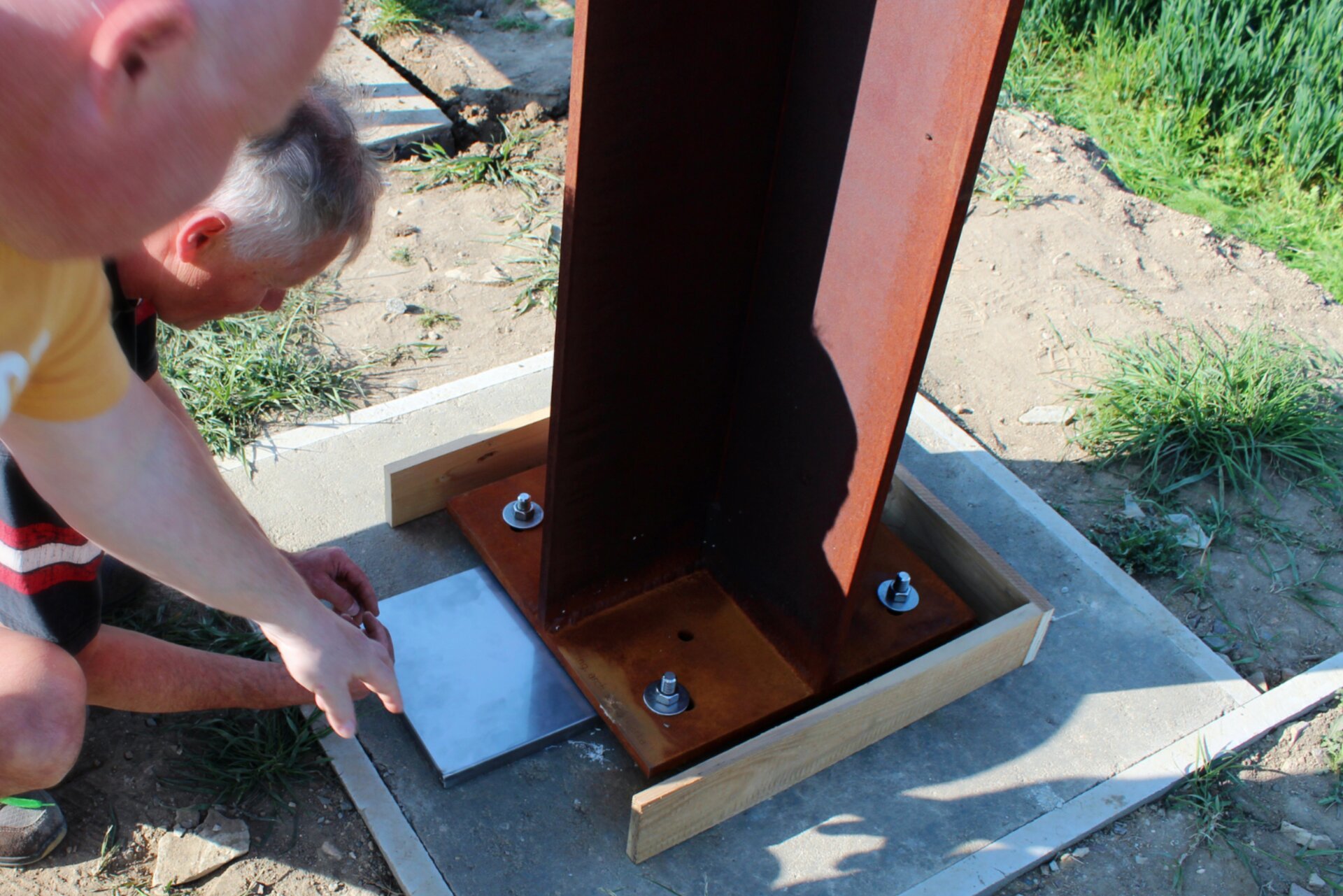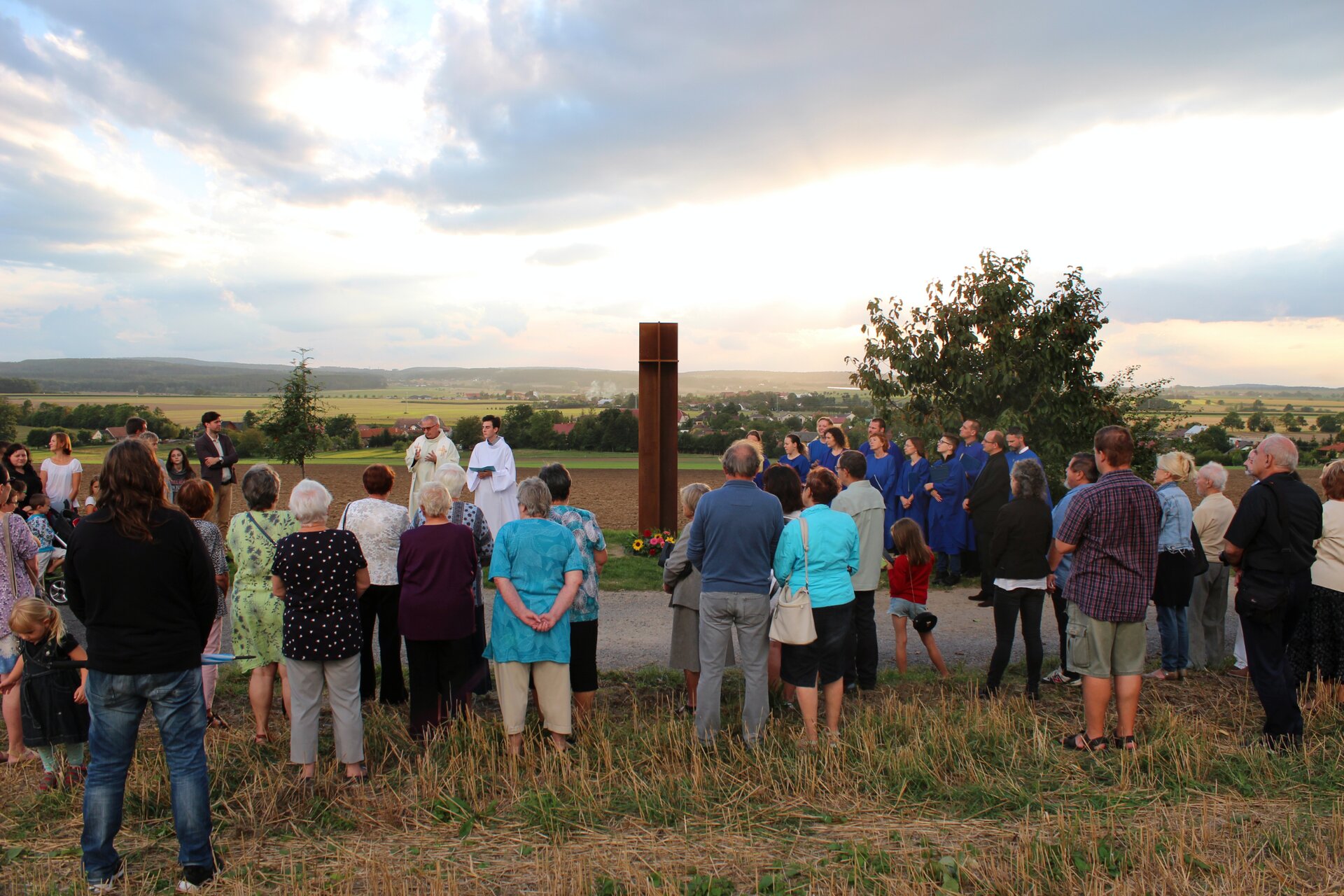 Author
ti2 architekti / Kamil Měrka
Studio
Location
Perný kopec u Sobětuch (okr. Chrudim)
49.9310383N, 15.7702550E
Investor
Obec Sobětuchy
Pouchobrady 4
Sobětuchy
537 01 Chrudim
Supplier
Motrom, s.r.o.
Sobětuchy - Vrcha 184
537 01 Chrudim
Date of project approval
September 2020
Fotograf
The road from Sobětuchy to Rabštejnská Lhota is lined by young tree lines. The last gliders circle overhead before returning to the nearby airport, which is also used by the army for skydiving.
By blending two spatial crosses, a simple object with four niches was created. The context of the place brought the consecration of the chapel to four patrons. They are represented by stylized symbols oriented to all world sides.
Czech land - Saint Wenceslas - Saint Wenceslas crown, airport and army - Archangel Michael - sword, fields and farmers - Saint Isidore - spade, cyclists and hikers - Saint Kitts - pilgrim stick.
Chapel is designed as a weldment of 20 mm thick corten sheets, under which there is a stainless steel box containing a message for furture generations from local children and the village leadership.
The chapel is complemented by a bench with a label briefly describing the symbolism used.
Chapel height = 3 m
Chapel weight = 550 kg
Material - weldment of corten sheets th. 20 mm, seat made of oak beams
Descriptive label - laser burning into corten sheet th. 5 mm
Green building
Environmental certification
| | |
| --- | --- |
| Type and level of certificate | - |
Water management
| | |
| --- | --- |
| Is rainwater used for irrigation? | |
| Is rainwater used for other purposes, e.g. toilet flushing ? | |
| Does the building have a green roof / facade ? | |
| Is reclaimed waste water used, e.g. from showers and sinks ? | |
The quality of the indoor environment
| | |
| --- | --- |
| Is clean air supply automated ? | |
| Is comfortable temperature during summer and winter automated? | |
| Is natural lighting guaranteed in all living areas? | |
| Is artificial lighting automated? | |
| Is acoustic comfort, specifically reverberation time, guaranteed? | |
| Does the layout solution include zoning and ergonomics elements? | |
Principles of circular economics
| | |
| --- | --- |
| Does the project use recycled materials? | |
| Does the project use recyclable materials? | |
| Are materials with a documented Environmental Product Declaration (EPD) promoted in the project? | |
| Are other sustainability certifications used for materials and elements? | |
Energy efficiency
| | |
| --- | --- |
| Energy performance class of the building according to the Energy Performance Certificate of the building | |
| Is efficient energy management (measurement and regular analysis of consumption data) considered? | |
| Are renewable sources of energy used, e.g. solar system, photovoltaics? | |
Interconnection with surroundings
| | |
| --- | --- |
| Does the project enable the easy use of public transport? | |
| Does the project support the use of alternative modes of transport, e.g cycling, walking etc. ? | |
| Is there access to recreational natural areas, e.g. parks, in the immediate vicinity of the building? | |