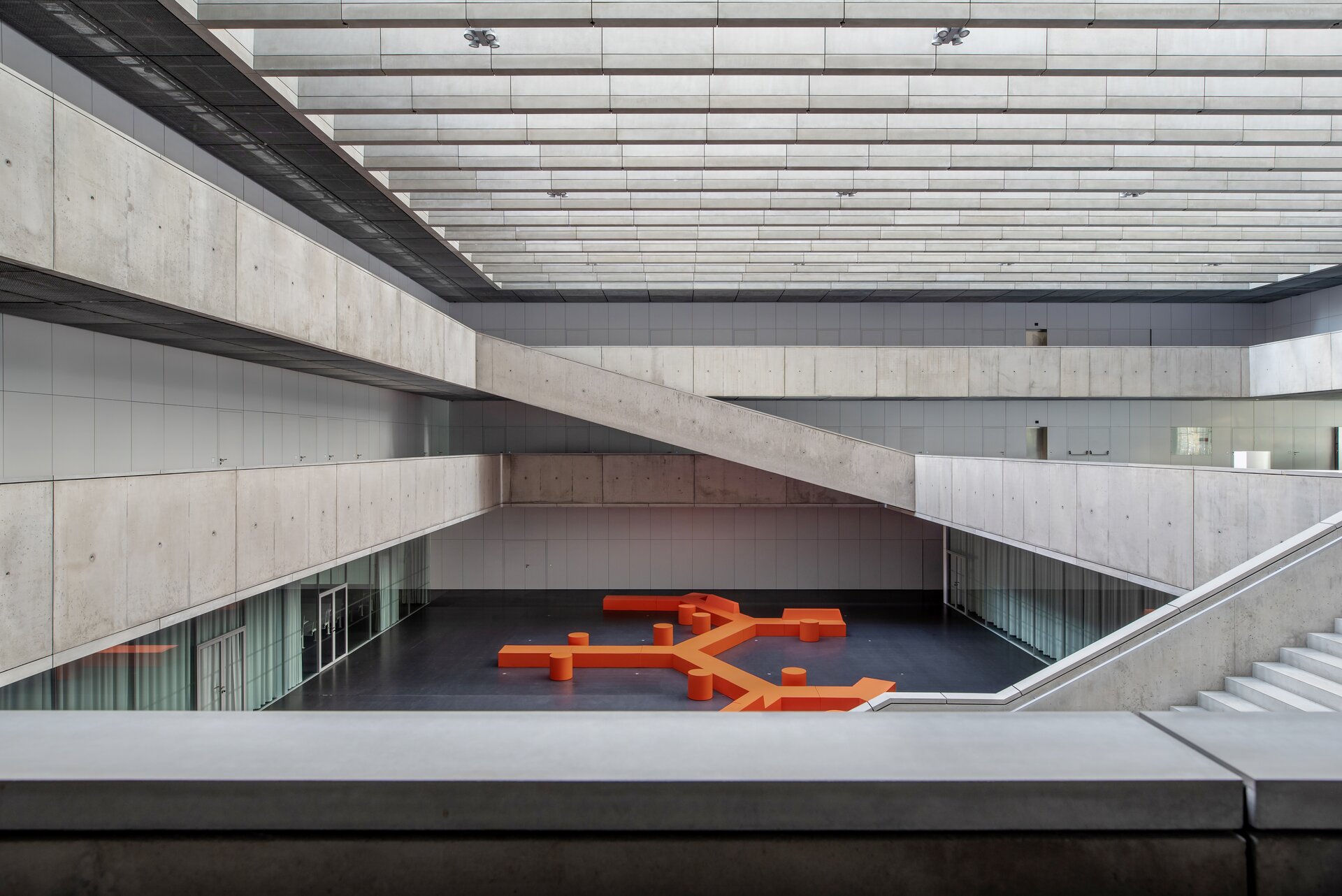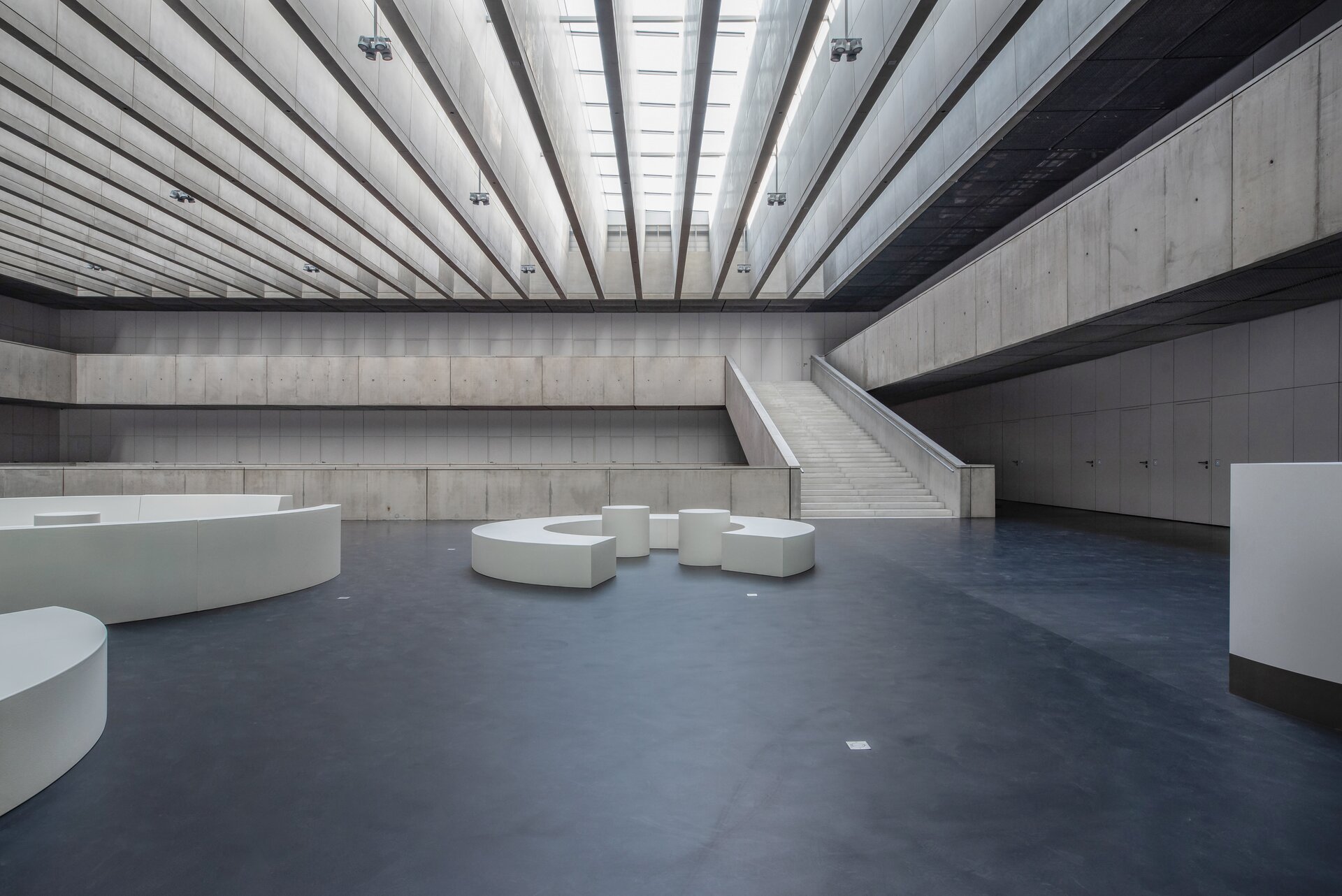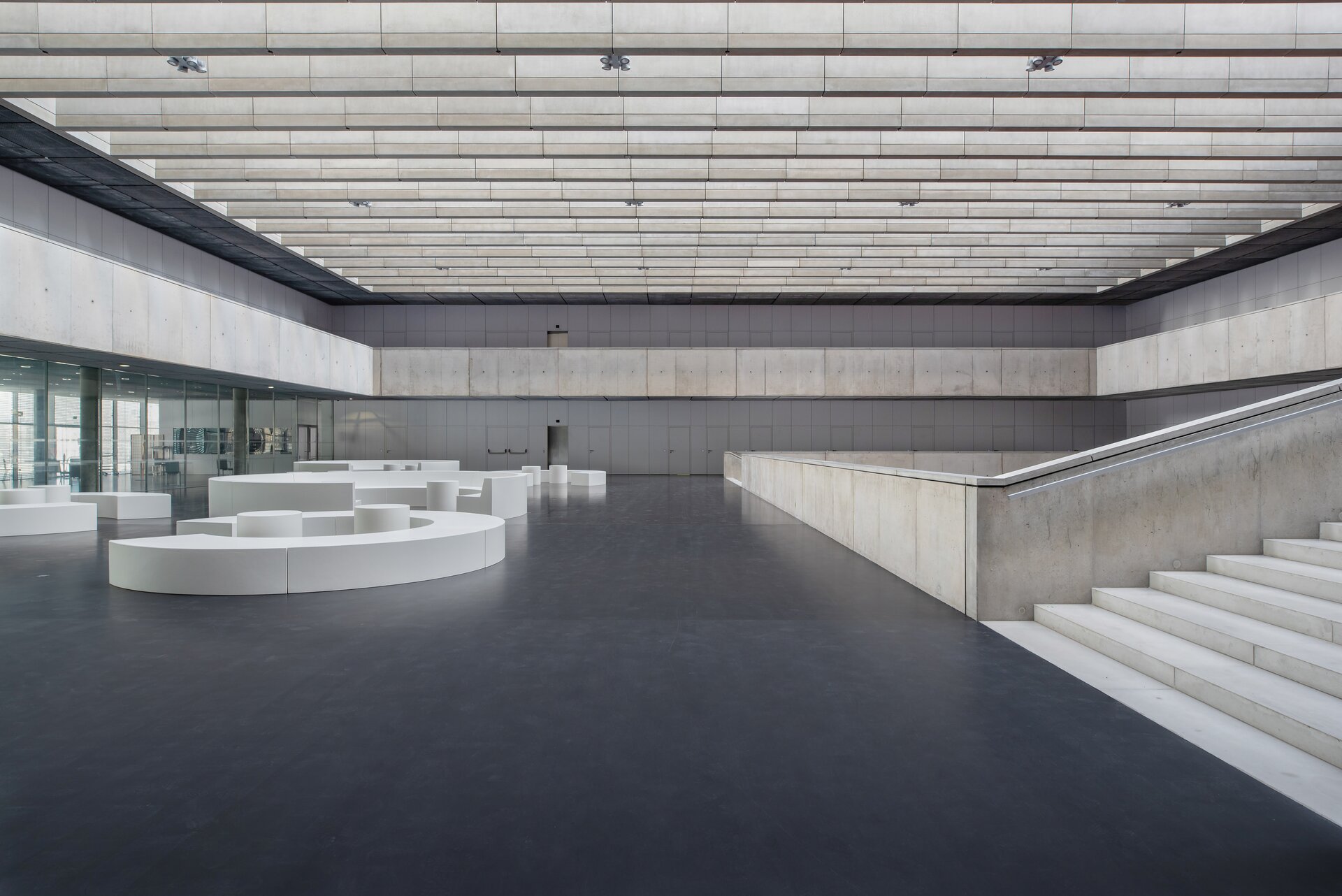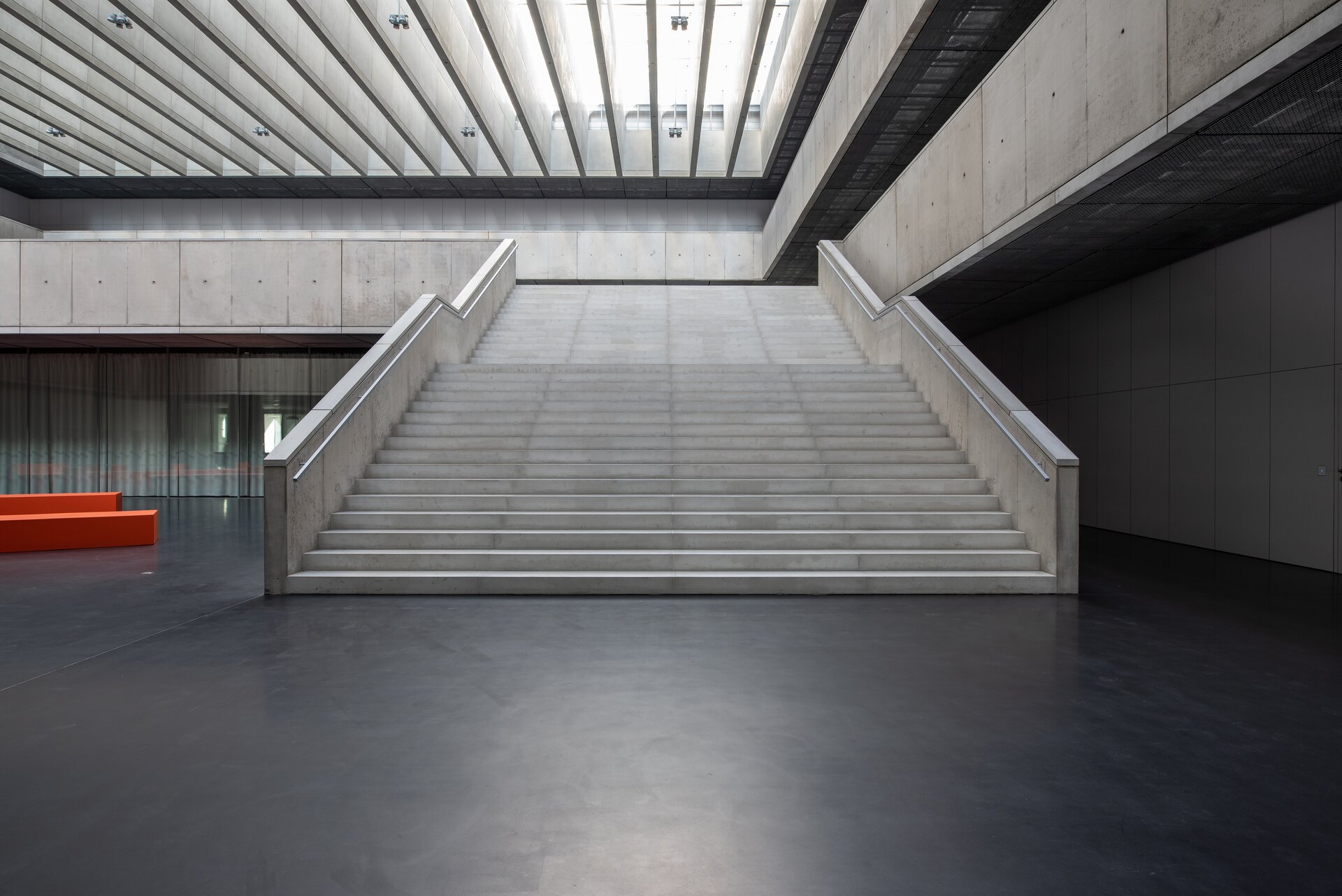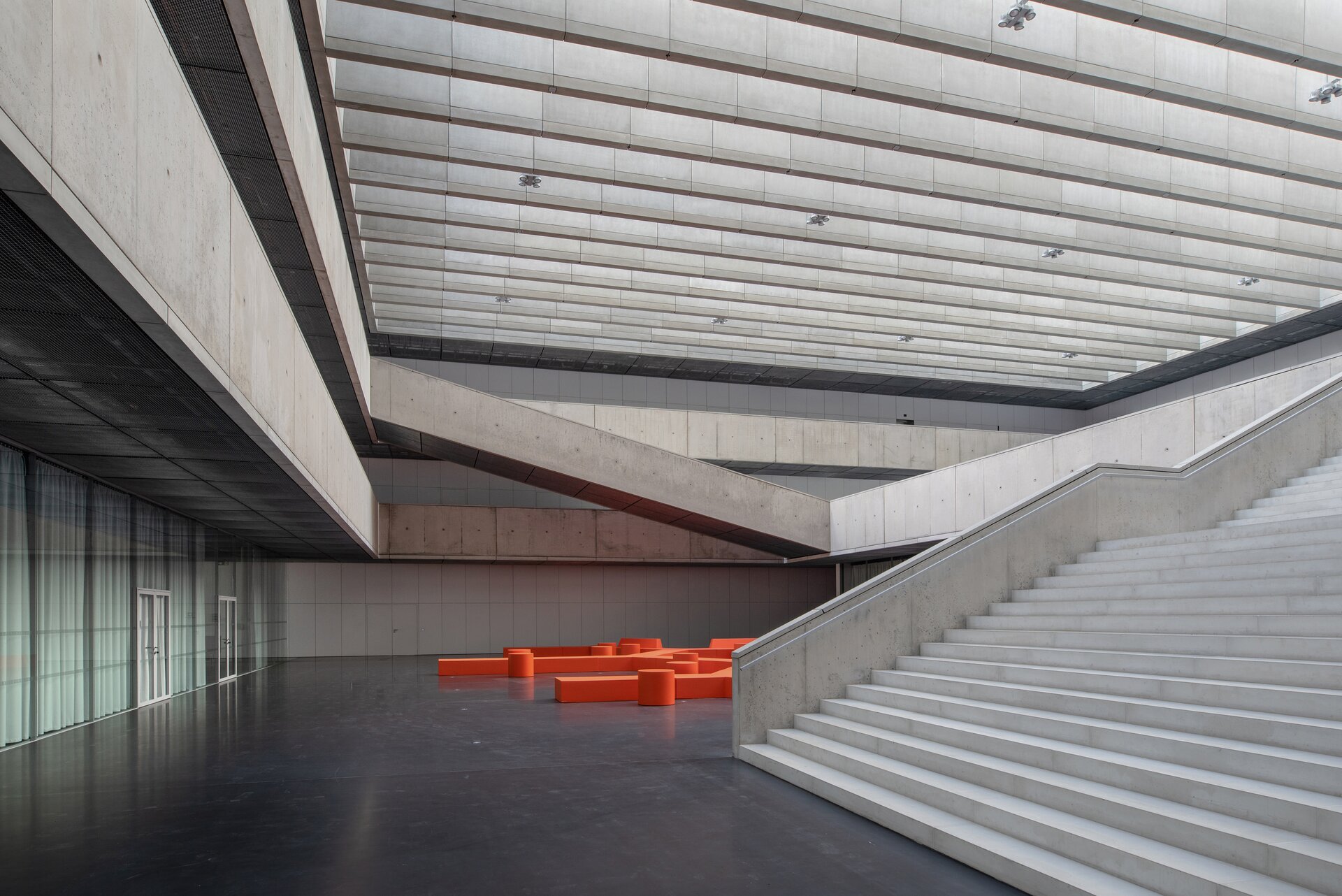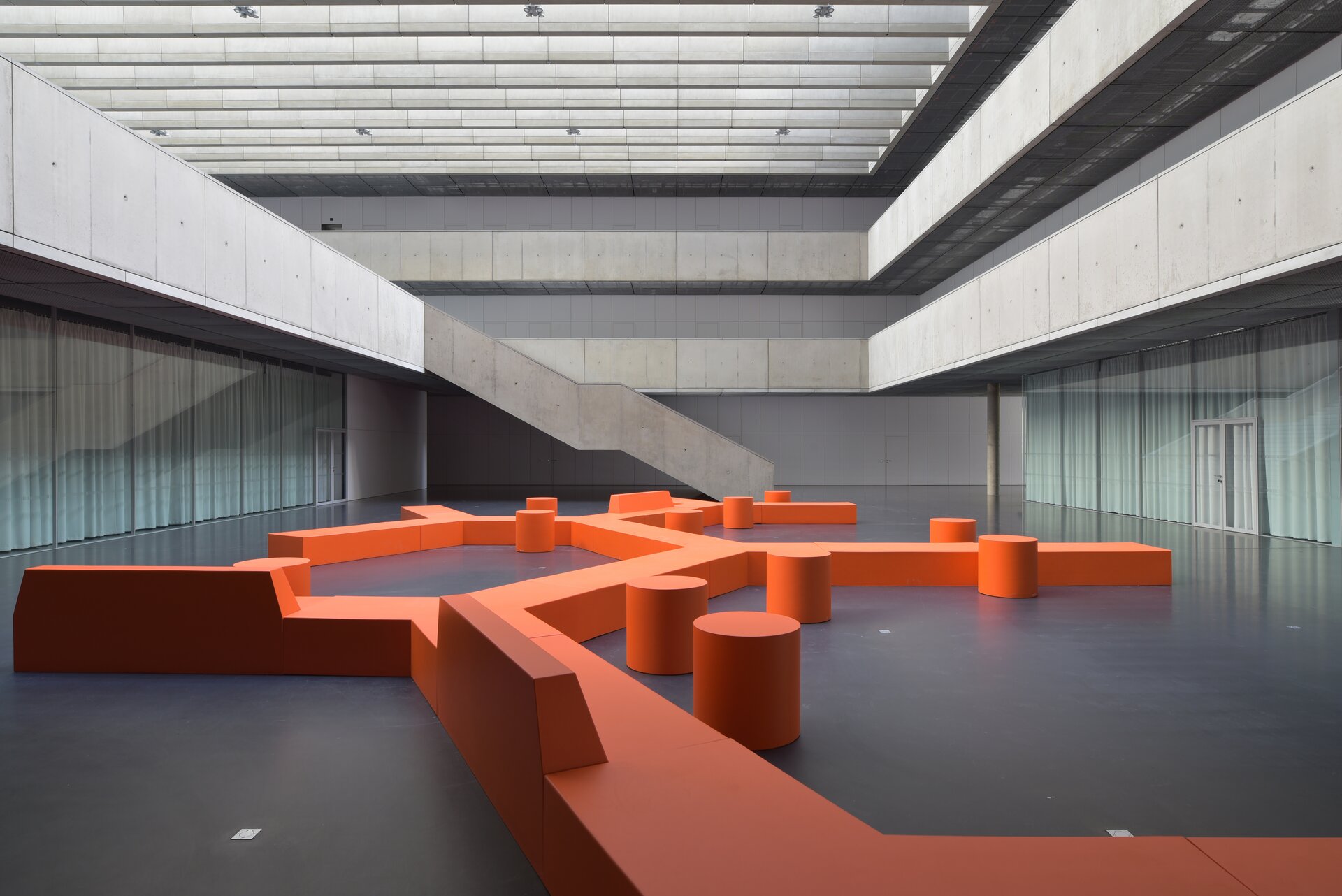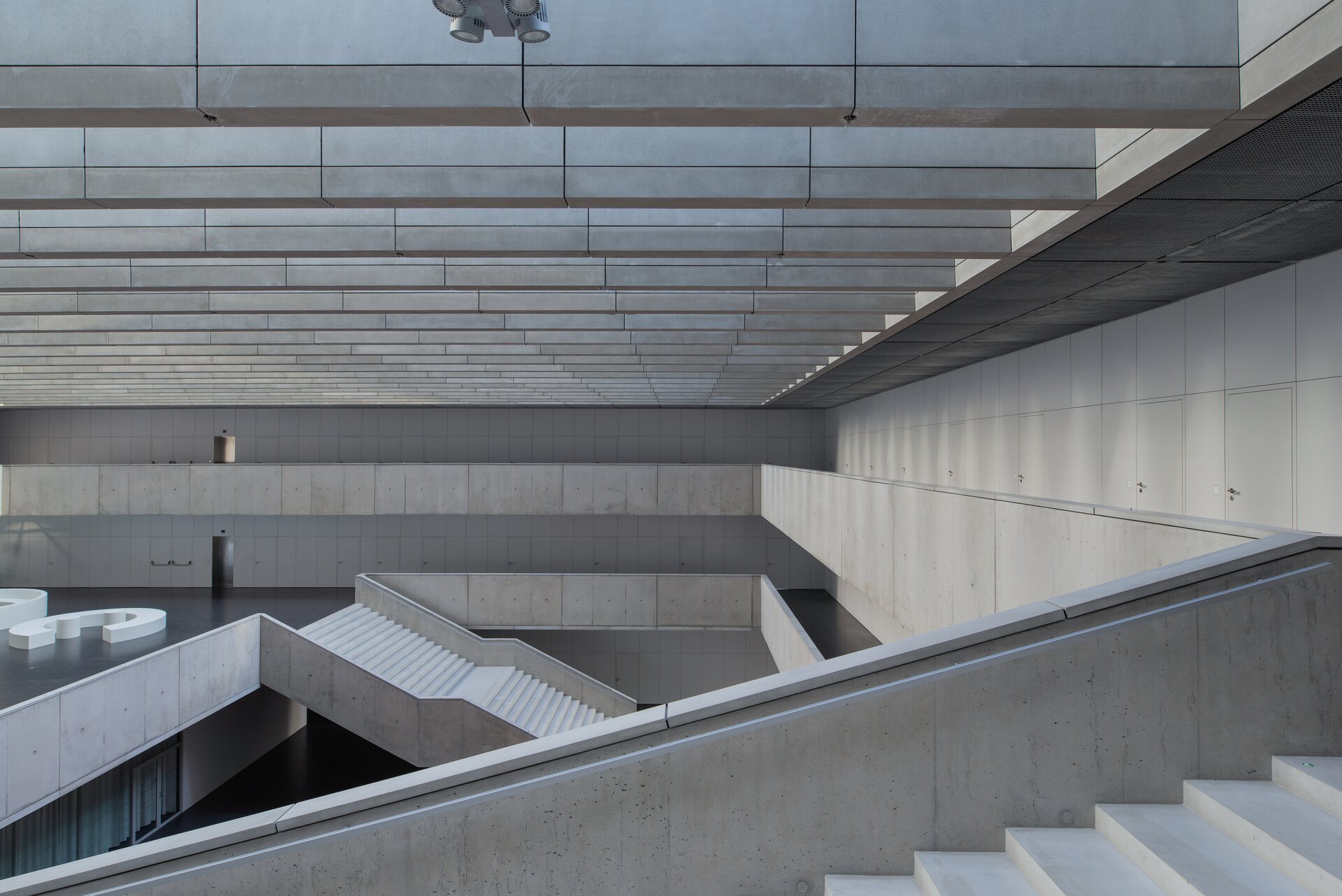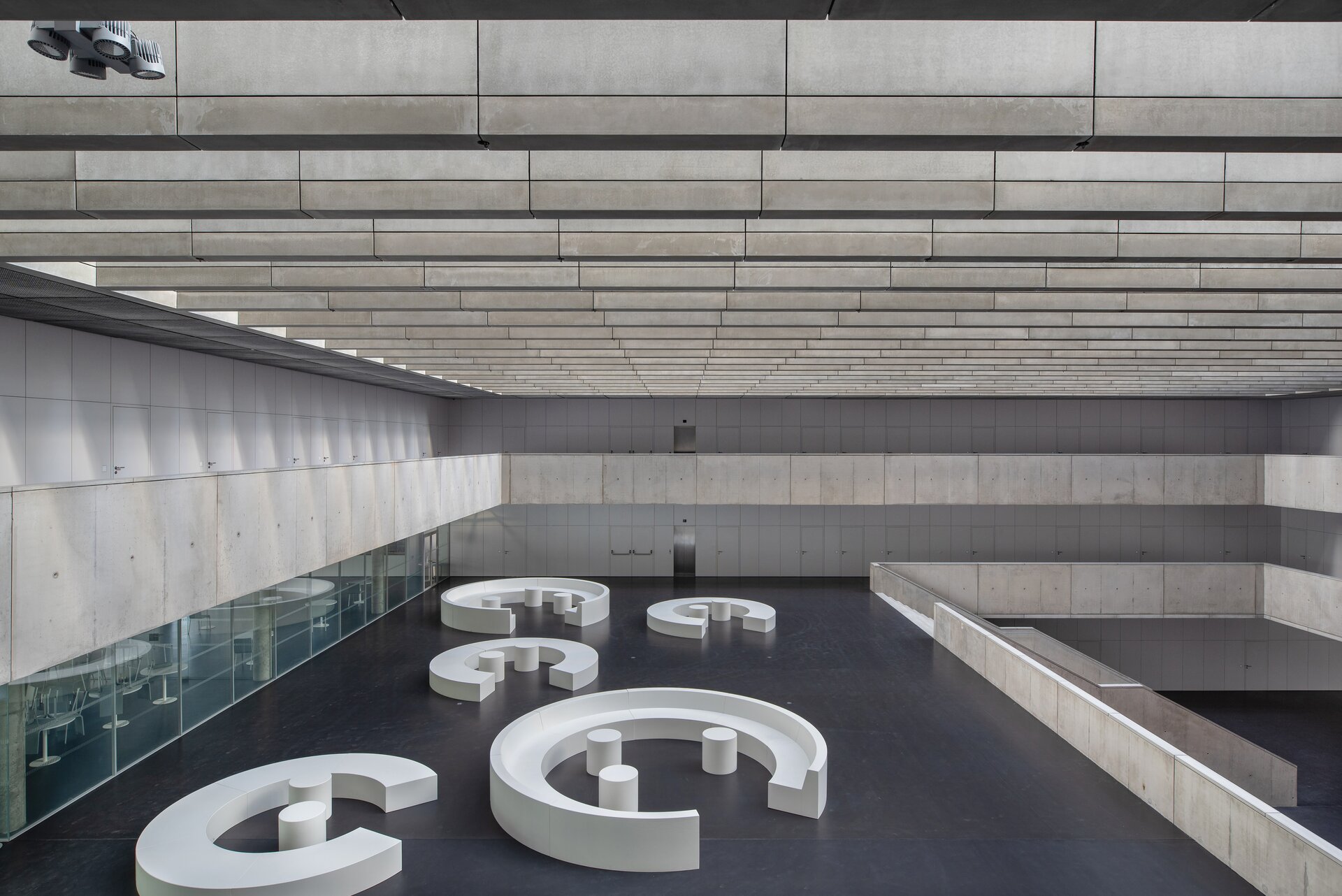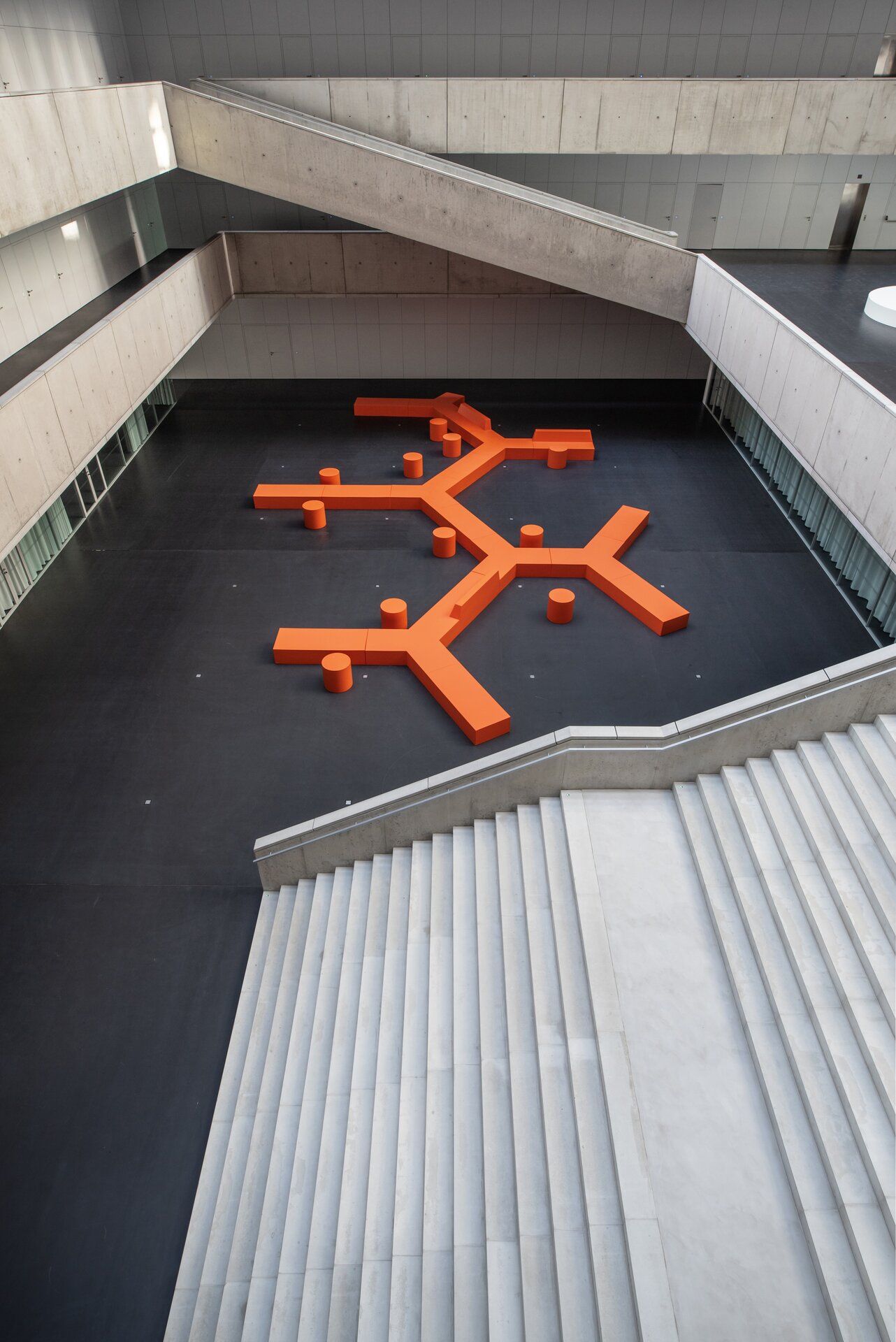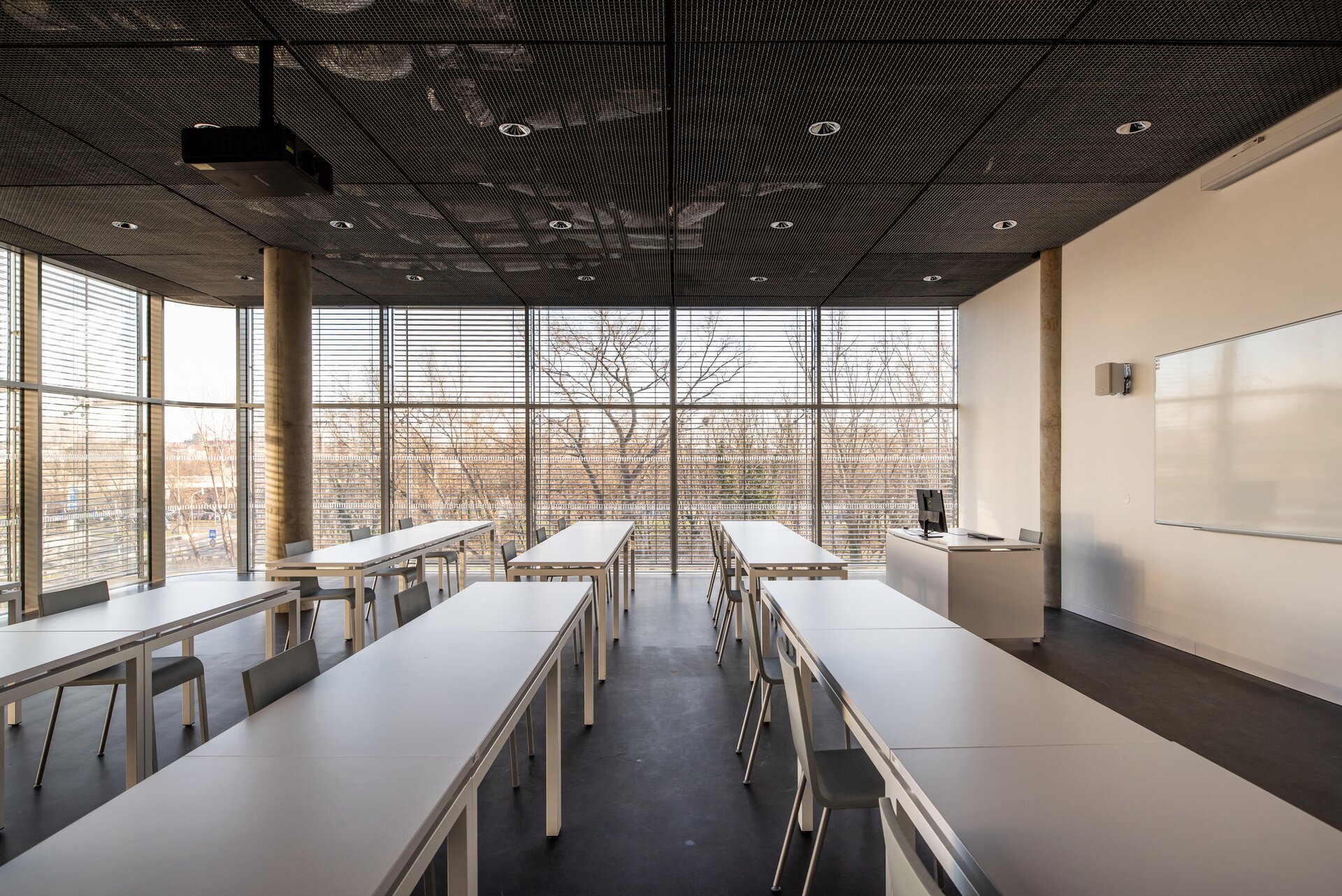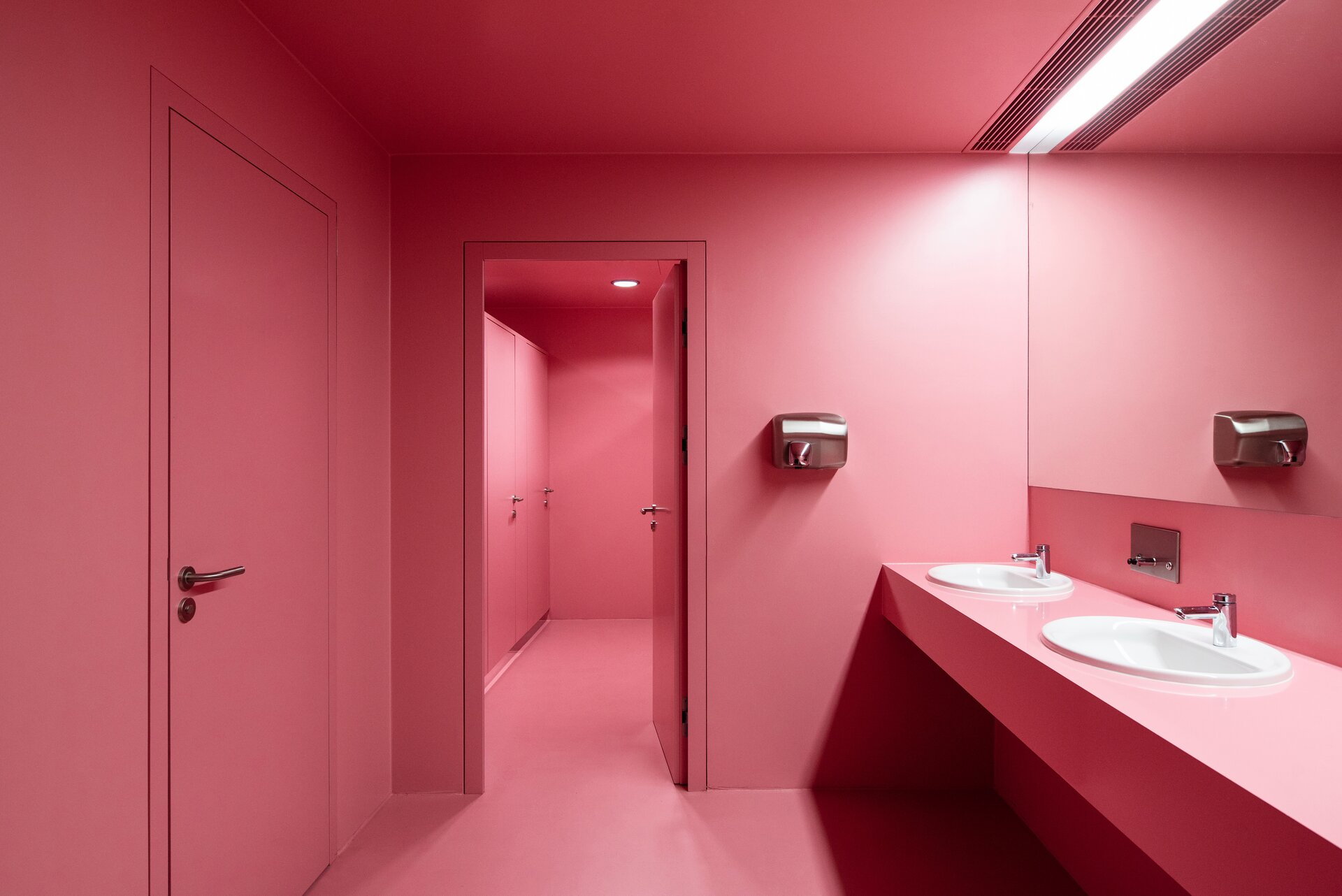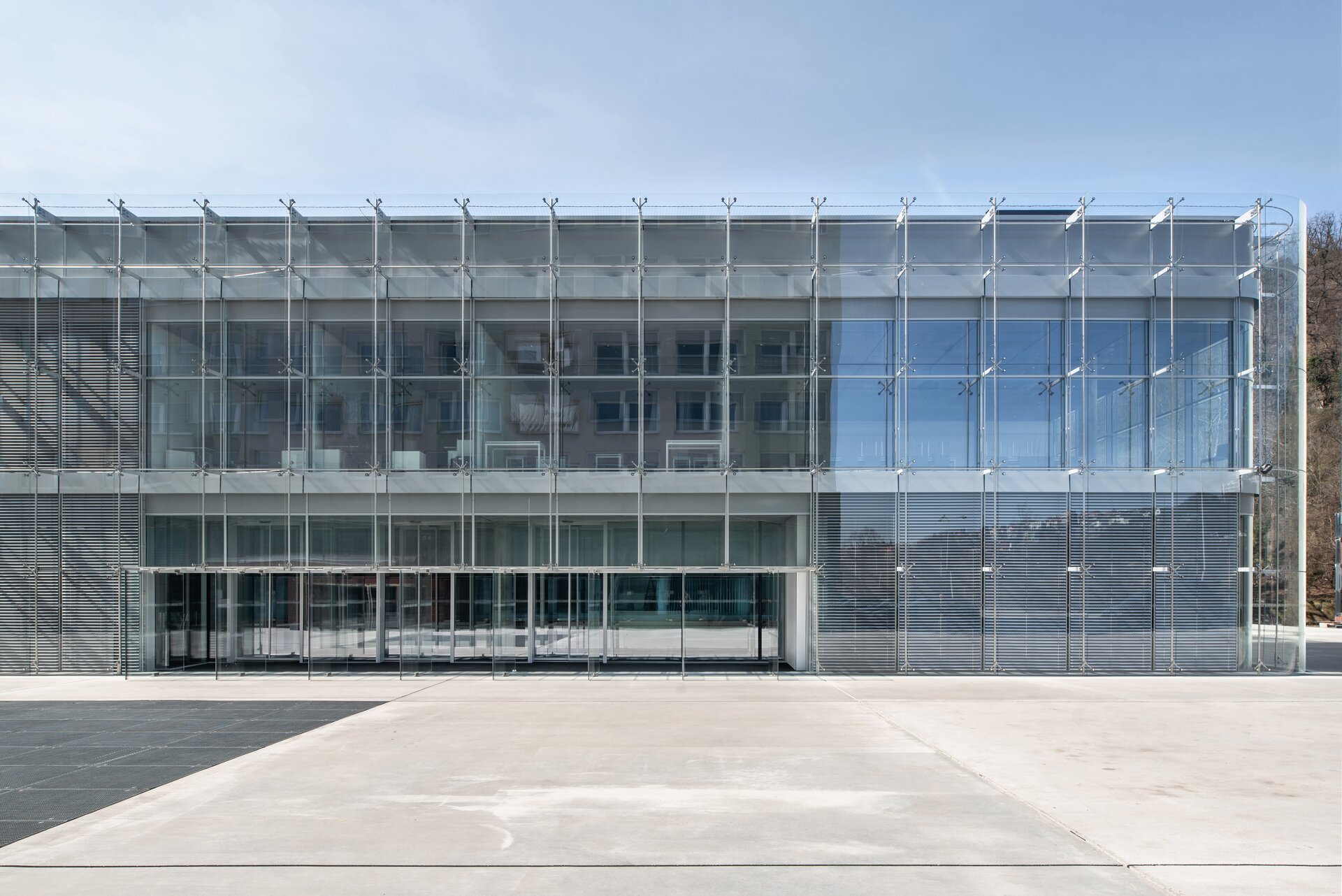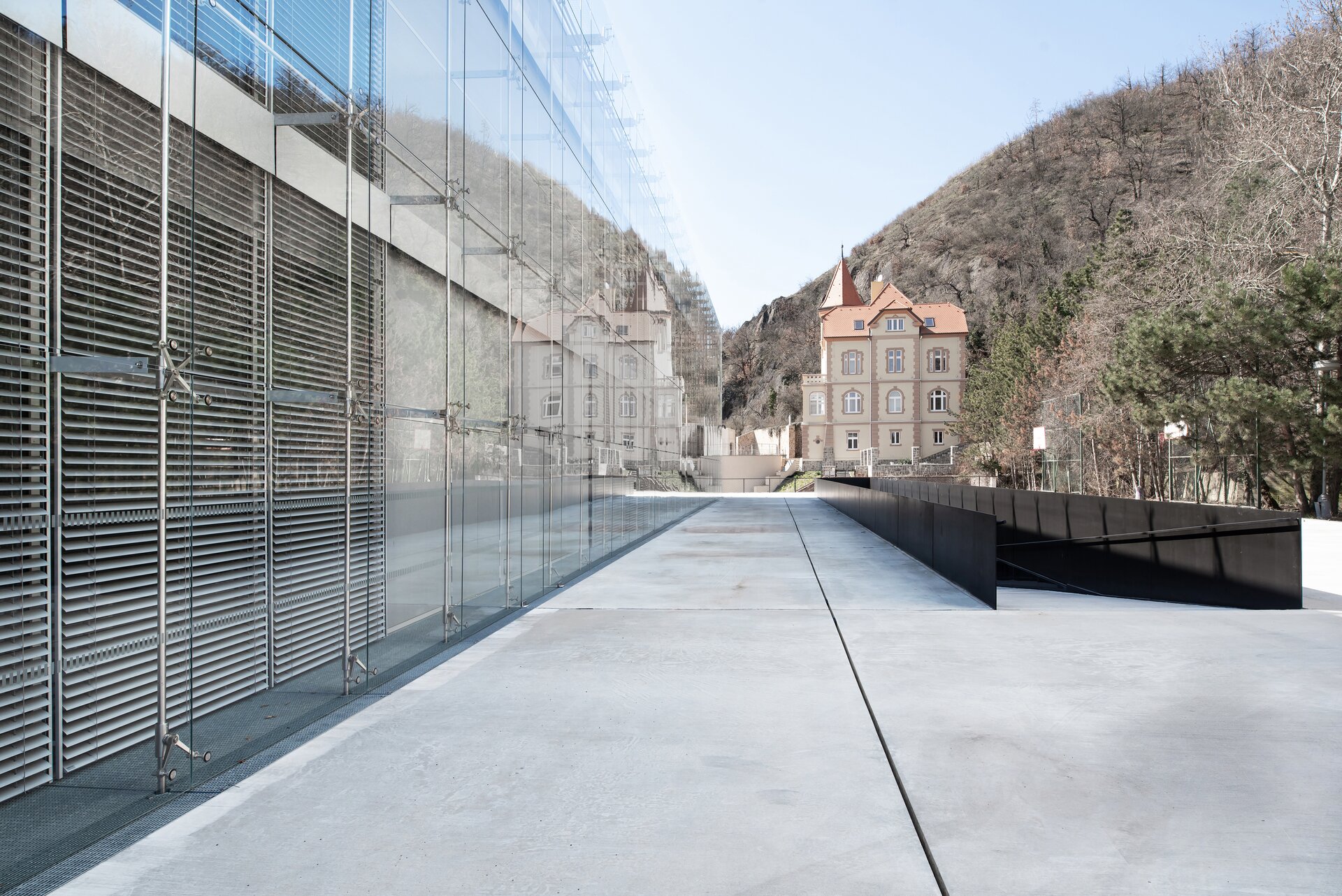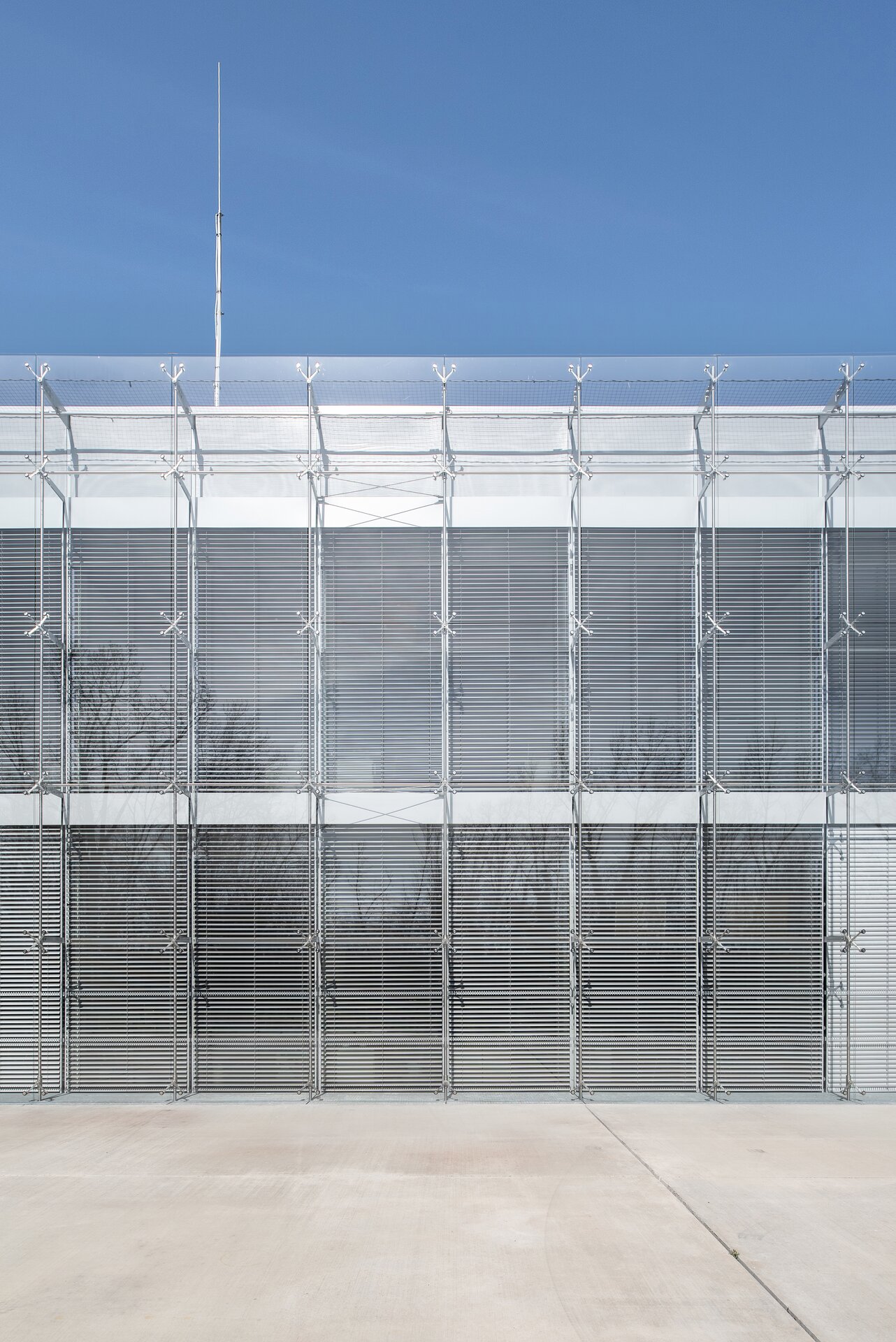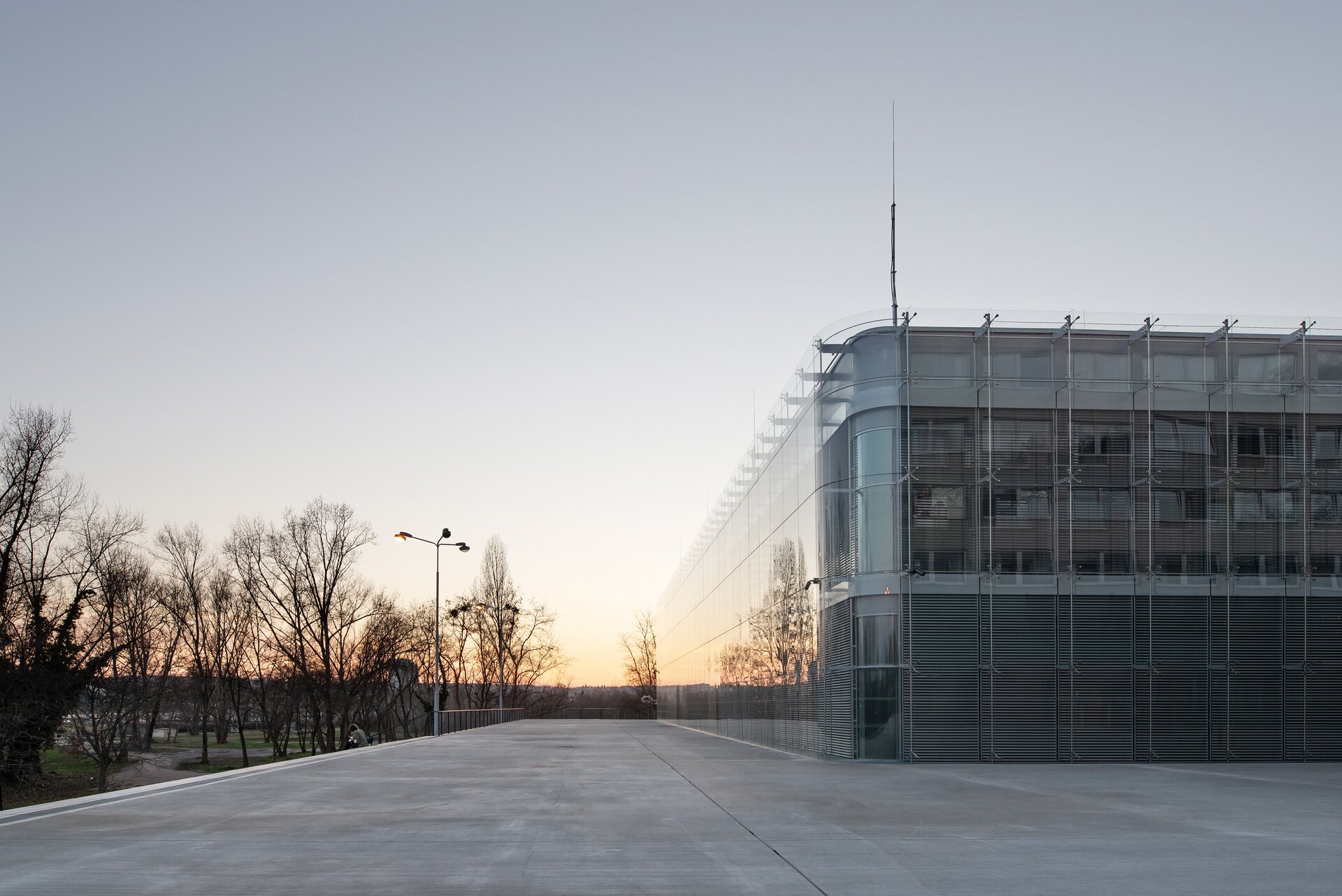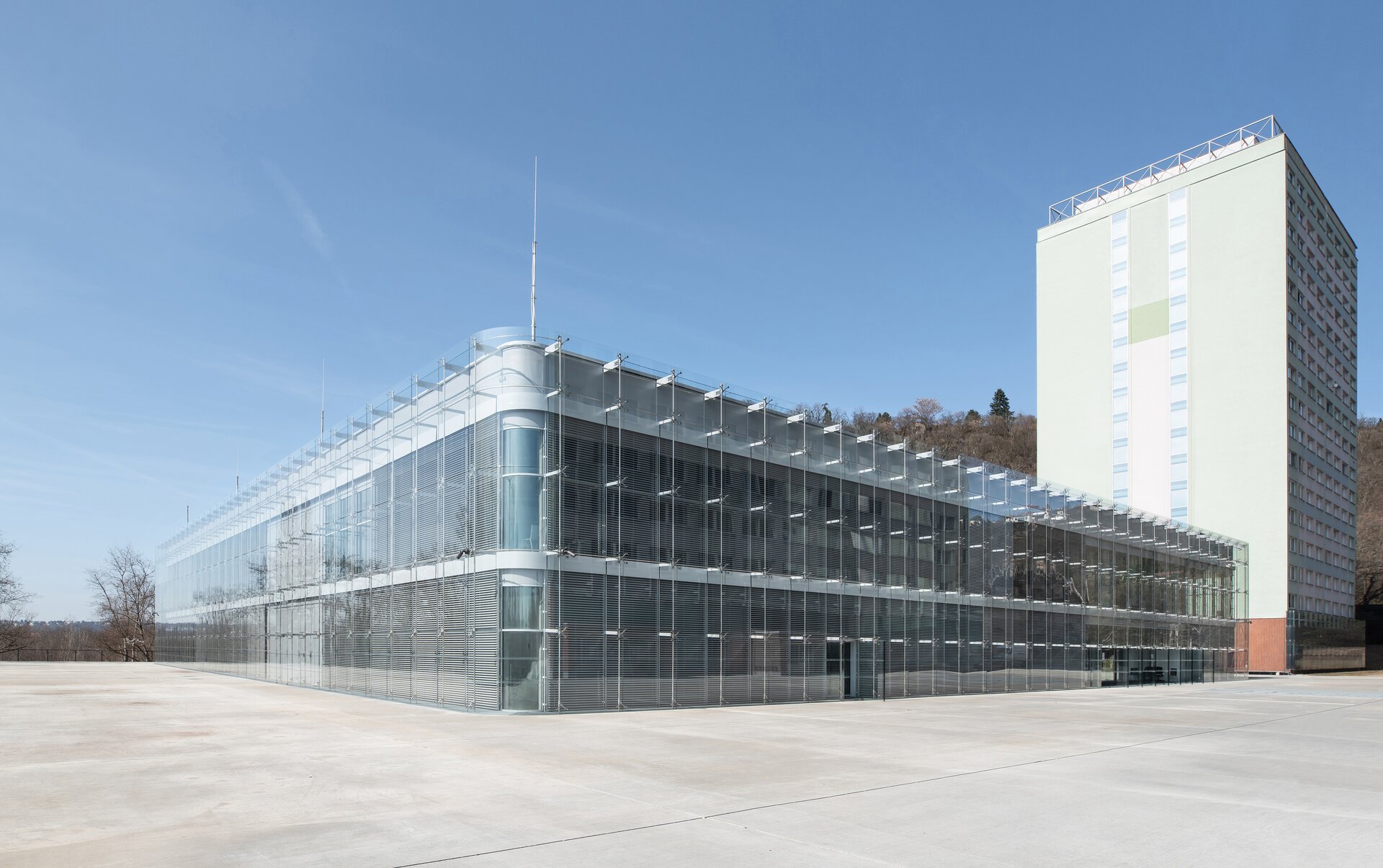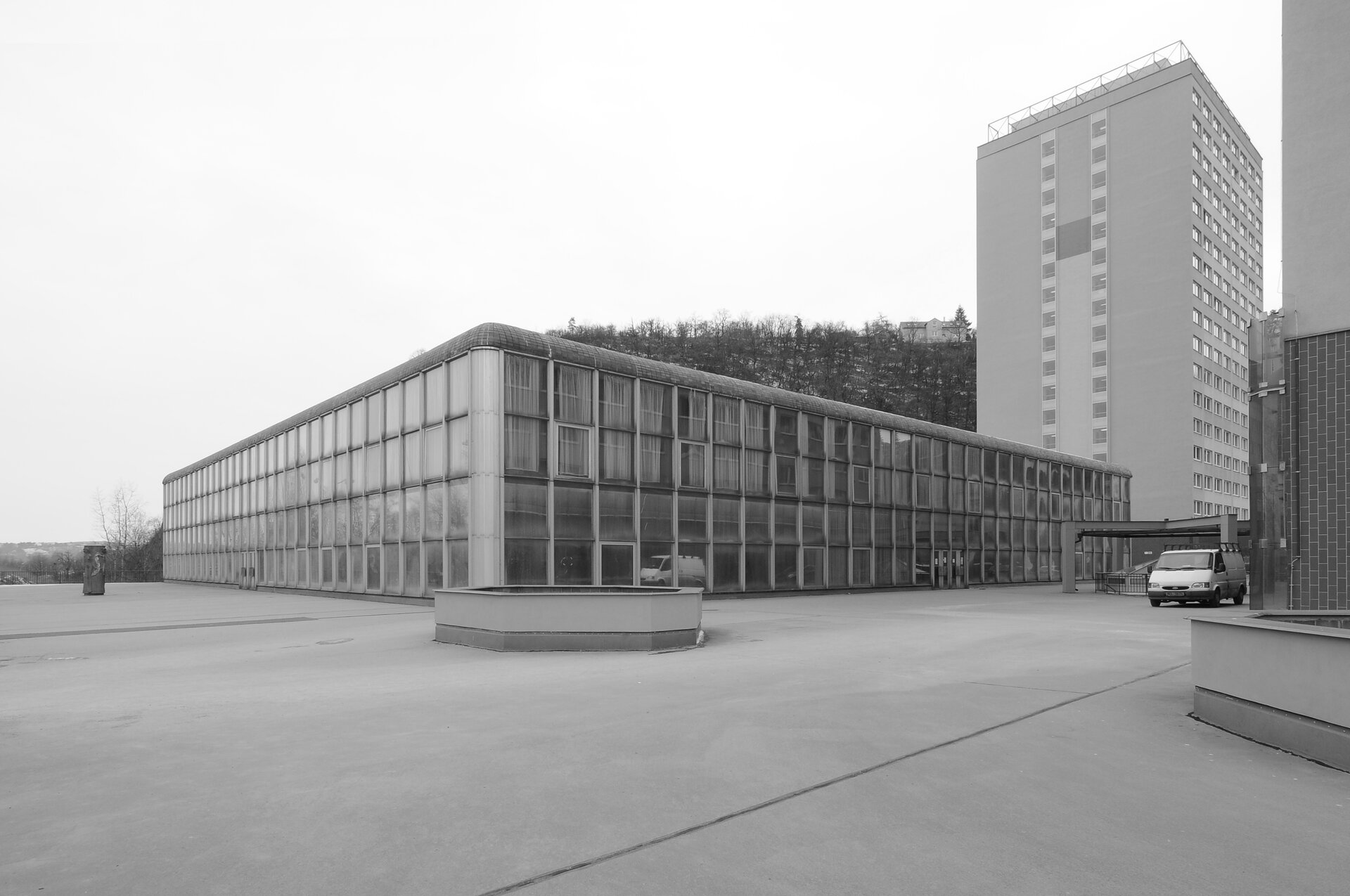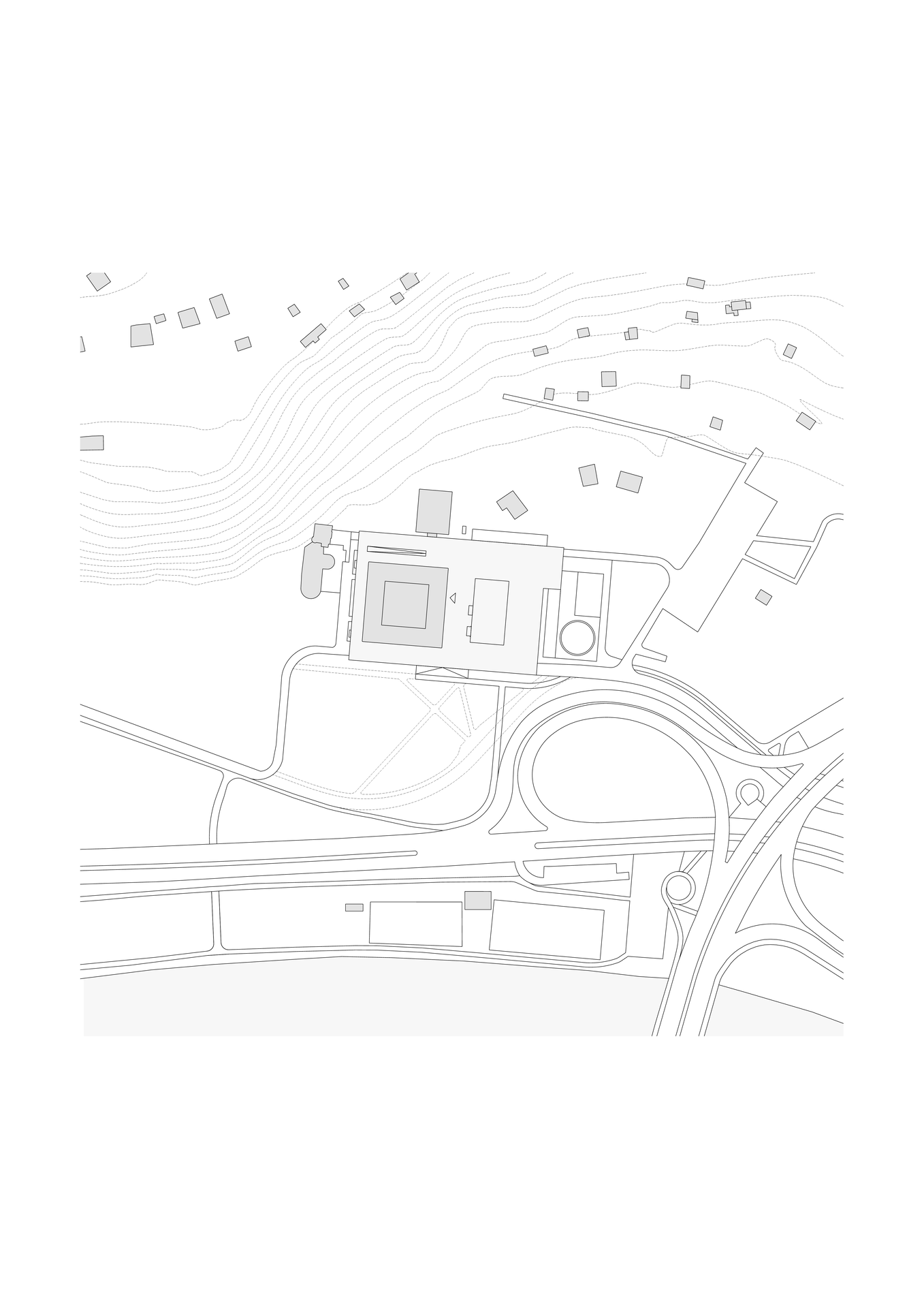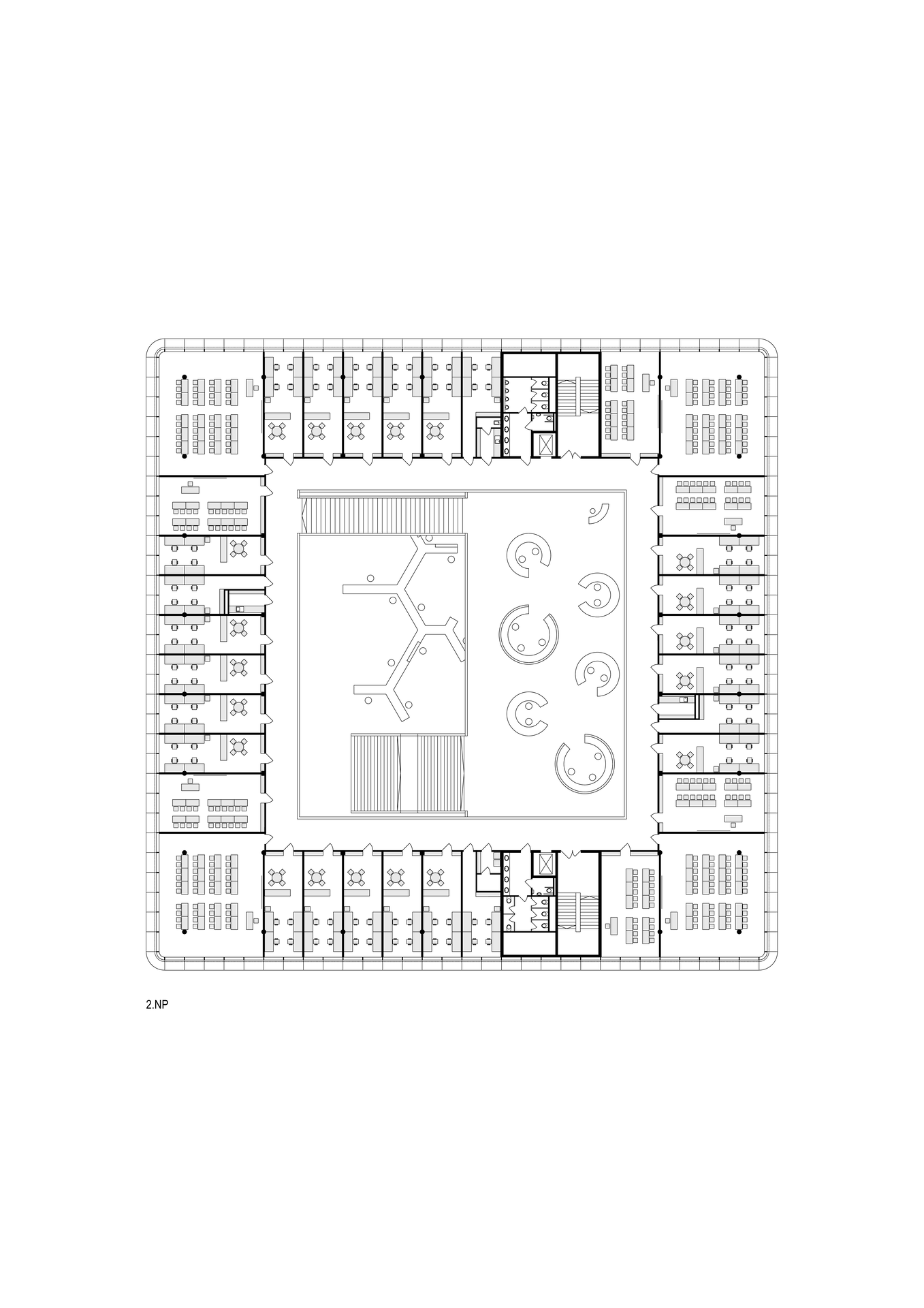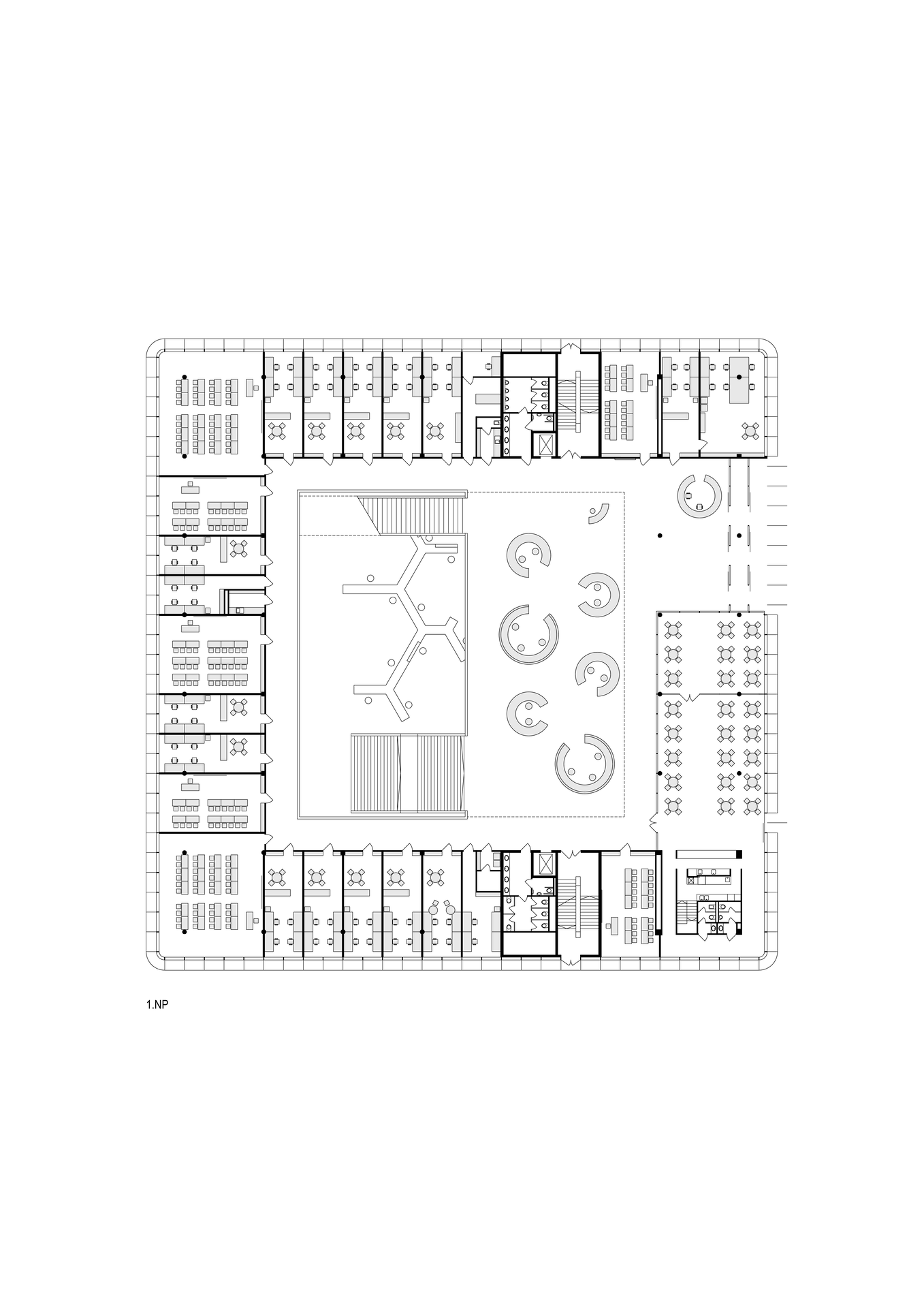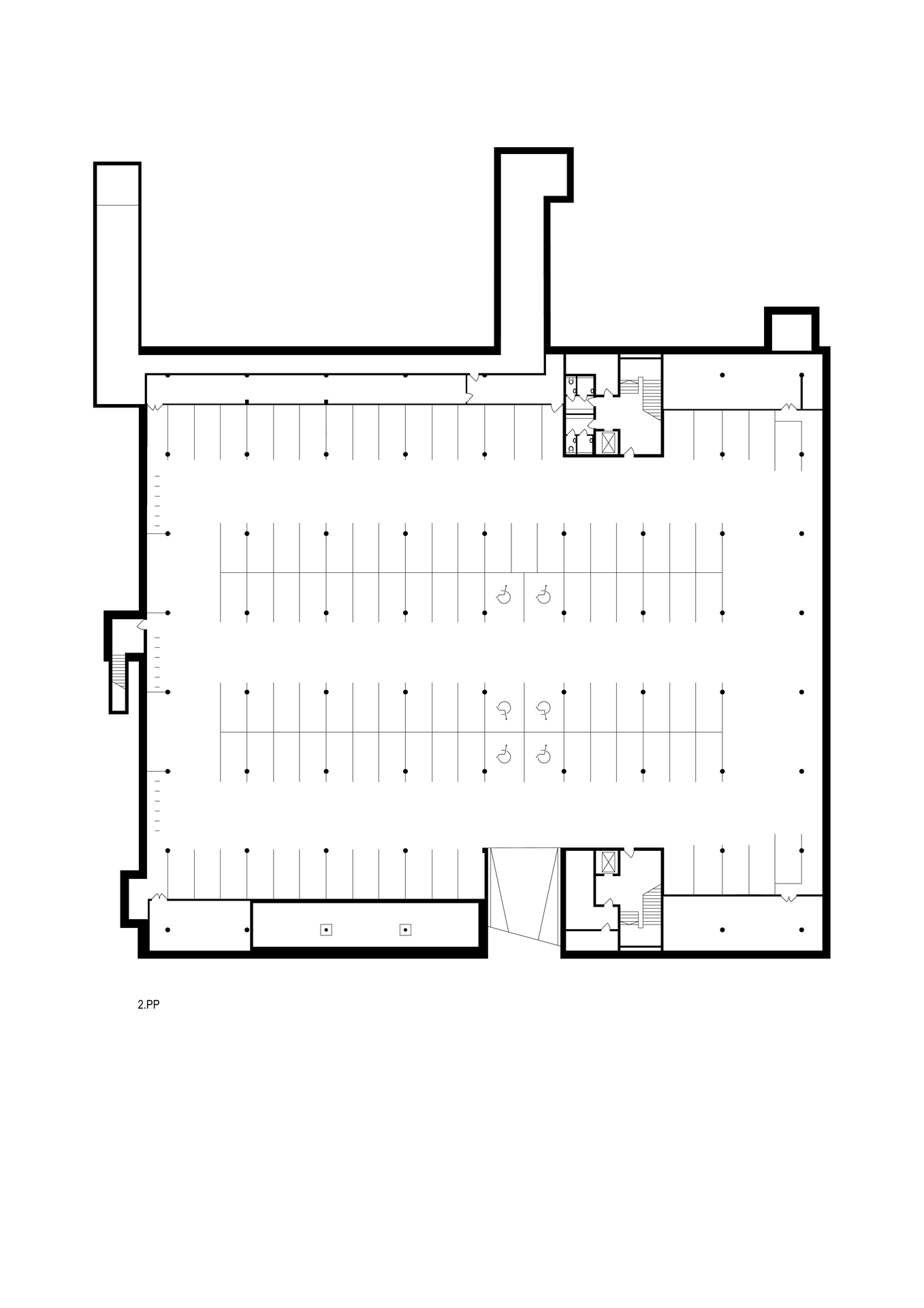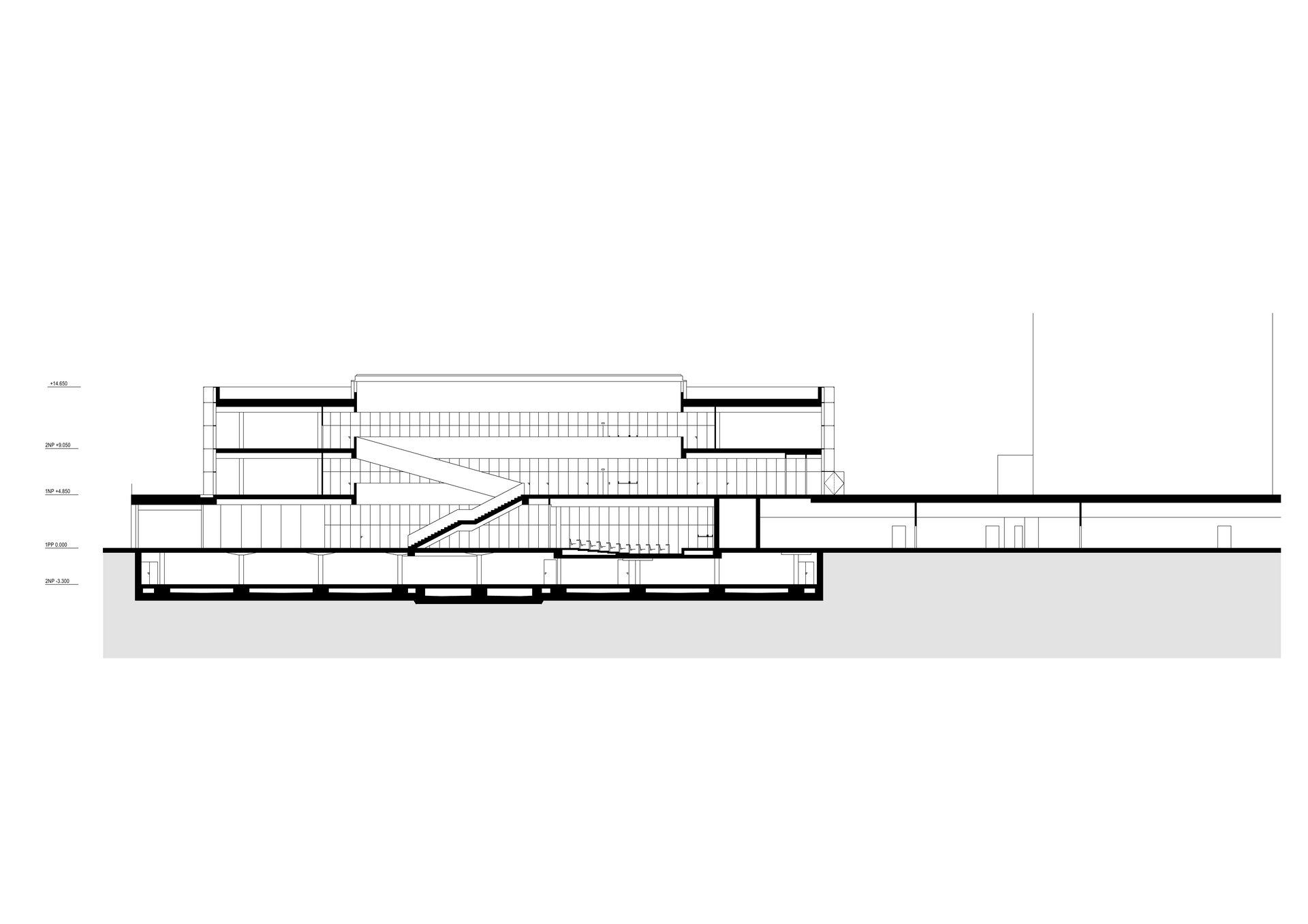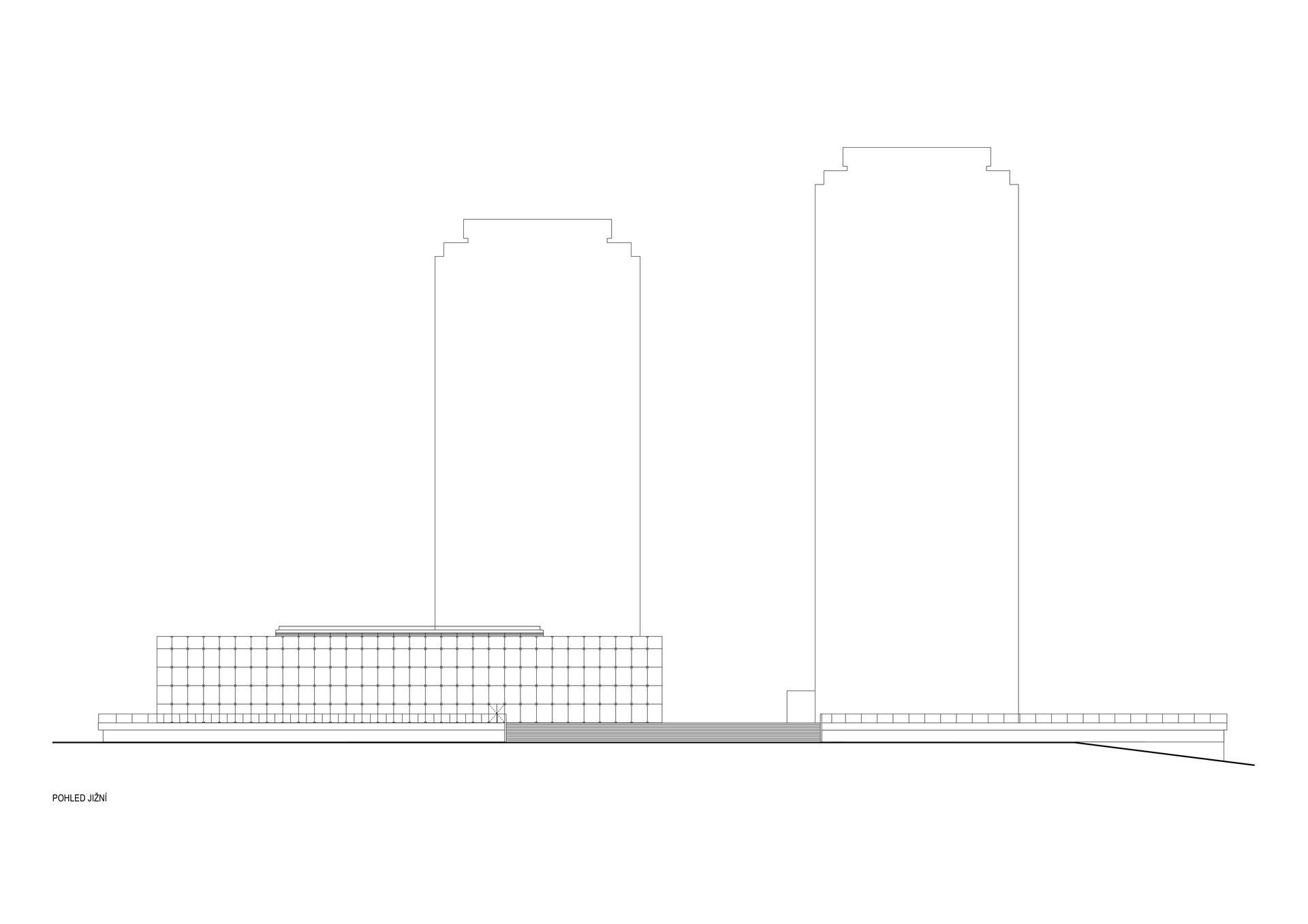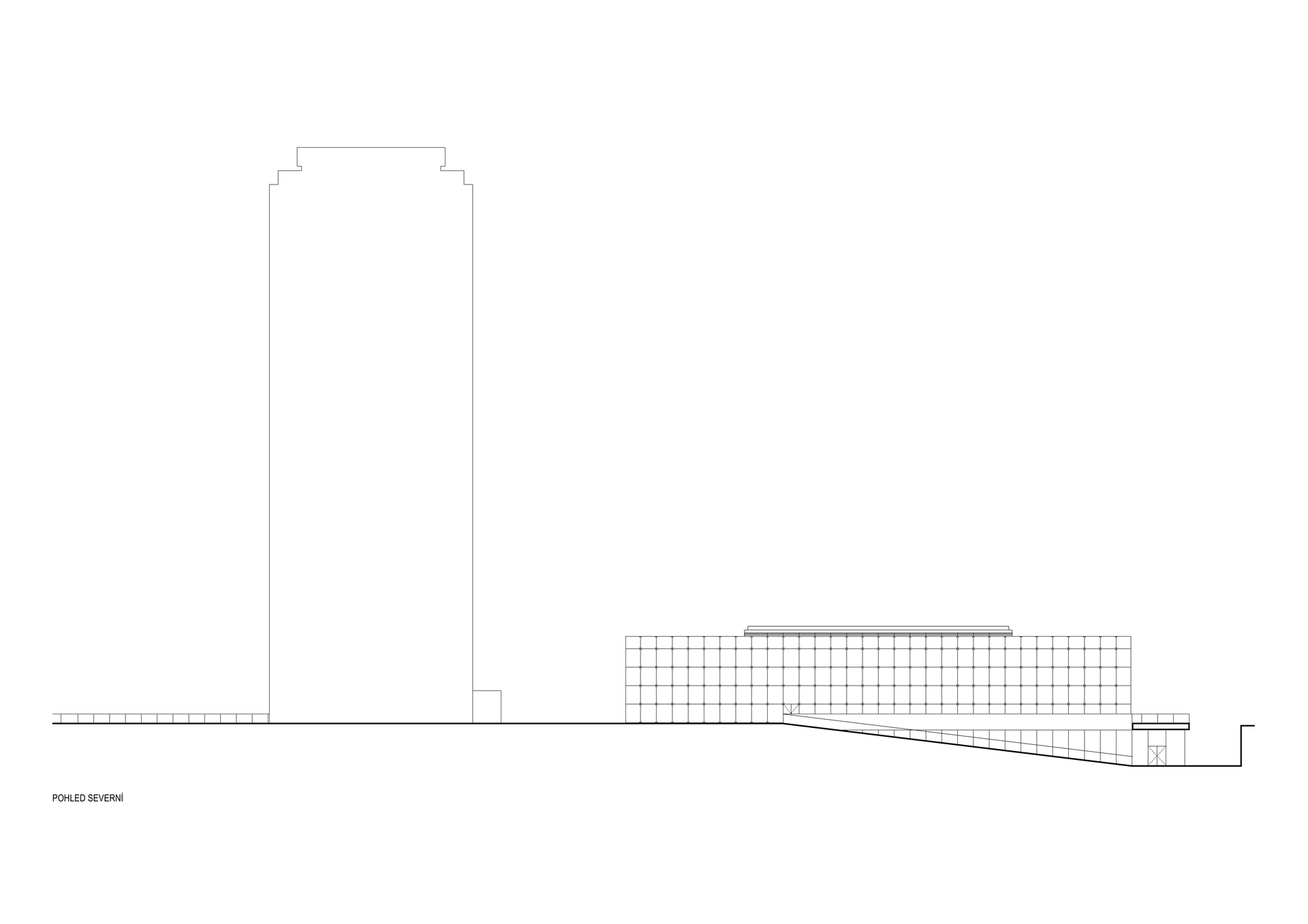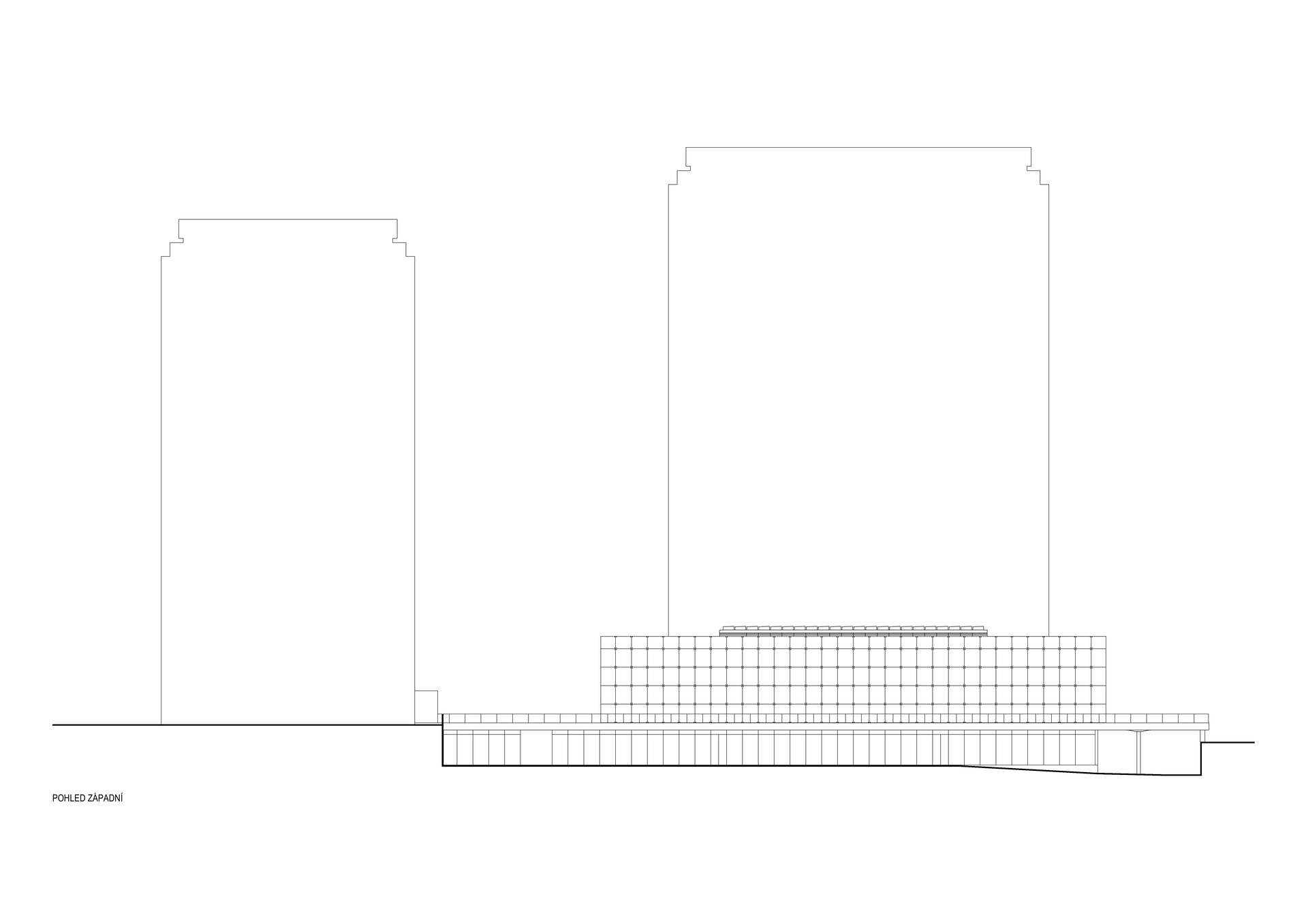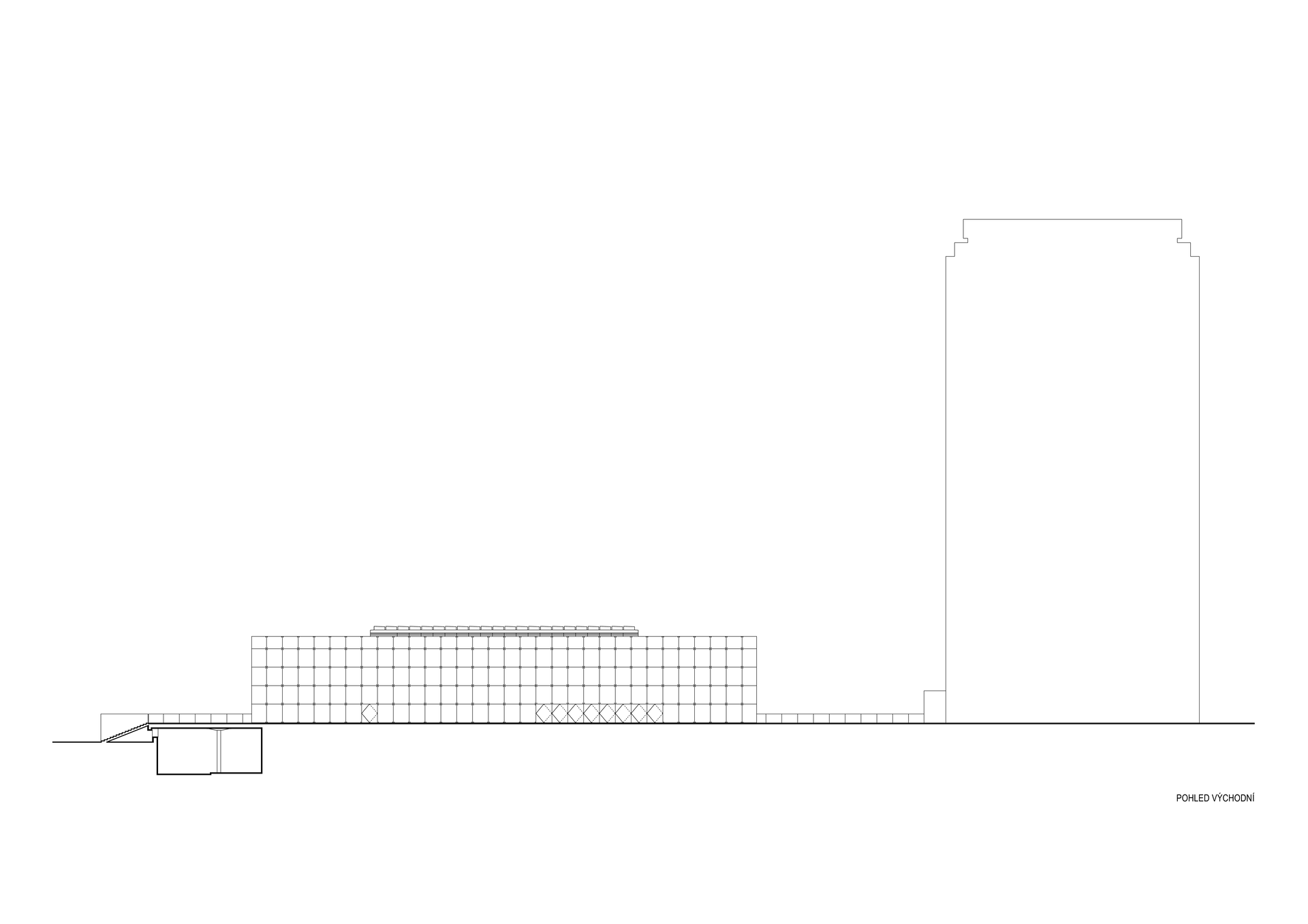 | | |
| --- | --- |
| Author | Ladislav Kuba, Tomáš Pilař, Martin Klimecký - Kuba & Pilař architekti s.r.o. |
| Studio | |
| Location | Pátkova 5, Praha 8 |
| Investor | Univerzita Karlova, Fakulta humanitních studií, Pátkova 2137/5, 182 00 Praha 8 |
| Supplier | KONSIT a.s. , Půlkruhová 786/20, 160 00 Praha 6 |
| Date of project approval | July 2020 |
| Fotograf | |
Original buildings of university canteen and dormitories by architect Karel Prager are only the torso of the originally proposed university campus on the Vltava river bank. The canteen building from last century eighties had indisputable architectural quality adequate to date of origin. However for the new use radical change was necessary.
The proposal of conversion keeps the outer shape and proportions of the original canteen building. The main intervention is creating a generous central hall space with upper light coming through the trusses of the rooflight. The central hall with a pair staircases becomes heart and a social center of the faculty. Cantilevered arcades located on the perimeter of the central hall provide access to the seminar rooms and teachers offices. There are lecture halls, auditorium, faculty´s library and deanery located on the lowest floor.
The space is dominated by set of relaxing seating furniture in orange colour.
Among the used materials faced concrete combined with fine metal suspended ceiling`s mesh, black floor screed and white wooden elements.
Structurally glazed outer facade is proposed as an acoustic barrier to the noise from route of the city circuit in the vicinity of the building. Double skin facade allows for natural ventilation and regulated sun shading of the inner space. Rounded glazed corners are link to the original building architecture.
The heat source is provided by the existing gas boiler room serving the whole complex of buildings. A cooling unit with air-cooled condensers is used as a cooling source. Heating and cooling of the building is provided by floor heating in combination with ceiling fan coils. The control of the indoor environment, including the regulation of heating, cooling, ventilation (including natural), shading, lighting, including the possibility of dimming, is provided by the electronic BMS system.
Built-up area 4974 m2
Building volume 69063 m3
Green building
Environmental certification
| | |
| --- | --- |
| Type and level of certificate | - |
Water management
| | |
| --- | --- |
| Is rainwater used for irrigation? | |
| Is rainwater used for other purposes, e.g. toilet flushing ? | |
| Does the building have a green roof / facade ? | |
| Is reclaimed waste water used, e.g. from showers and sinks ? | |
The quality of the indoor environment
| | |
| --- | --- |
| Is clean air supply automated ? | |
| Is comfortable temperature during summer and winter automated? | |
| Is natural lighting guaranteed in all living areas? | |
| Is artificial lighting automated? | |
| Is acoustic comfort, specifically reverberation time, guaranteed? | |
| Does the layout solution include zoning and ergonomics elements? | |
Principles of circular economics
| | |
| --- | --- |
| Does the project use recycled materials? | |
| Does the project use recyclable materials? | |
| Are materials with a documented Environmental Product Declaration (EPD) promoted in the project? | |
| Are other sustainability certifications used for materials and elements? | |
Energy efficiency
| | |
| --- | --- |
| Energy performance class of the building according to the Energy Performance Certificate of the building | B |
| Is efficient energy management (measurement and regular analysis of consumption data) considered? | |
| Are renewable sources of energy used, e.g. solar system, photovoltaics? | |
Interconnection with surroundings
| | |
| --- | --- |
| Does the project enable the easy use of public transport? | |
| Does the project support the use of alternative modes of transport, e.g cycling, walking etc. ? | |
| Is there access to recreational natural areas, e.g. parks, in the immediate vicinity of the building? | |