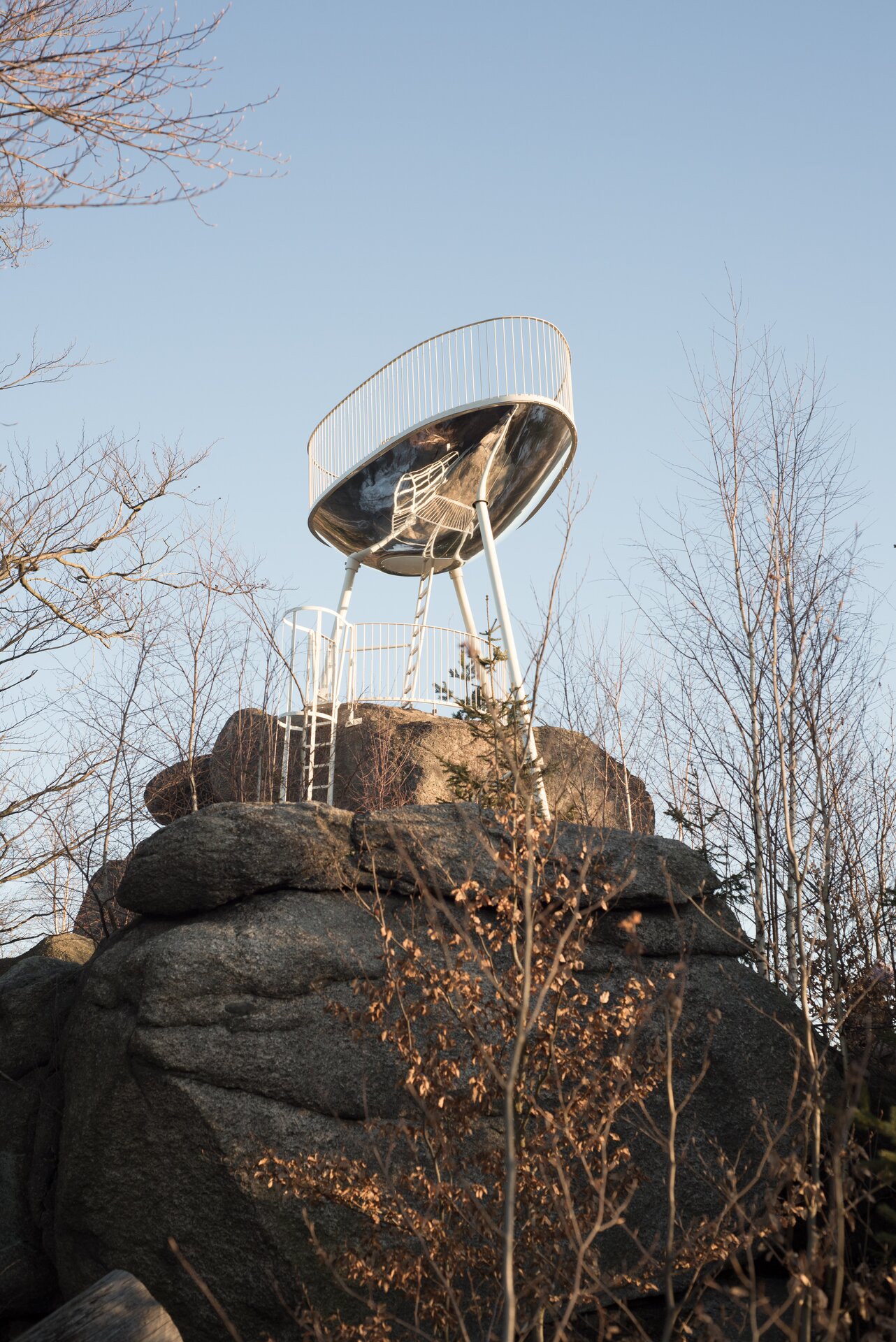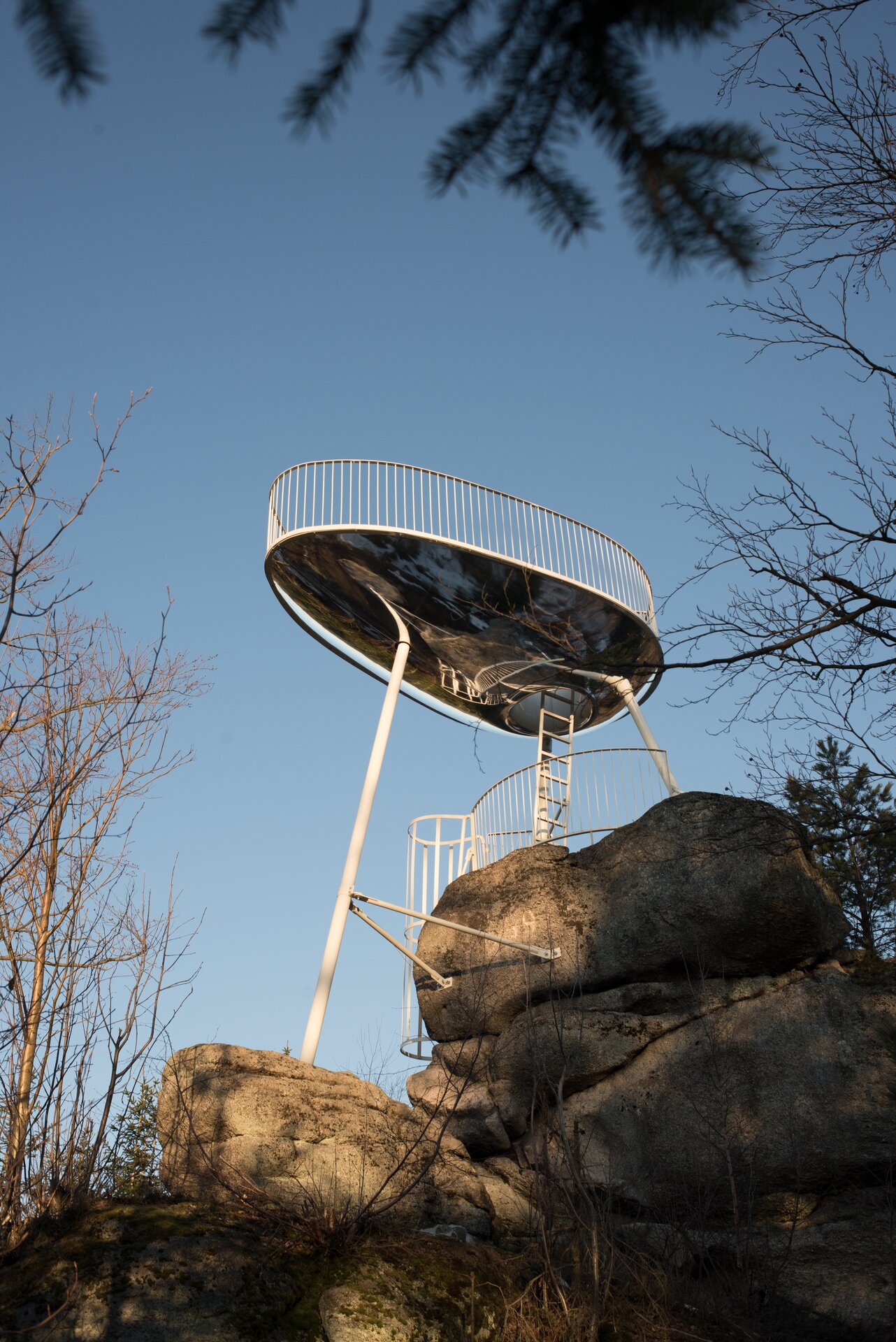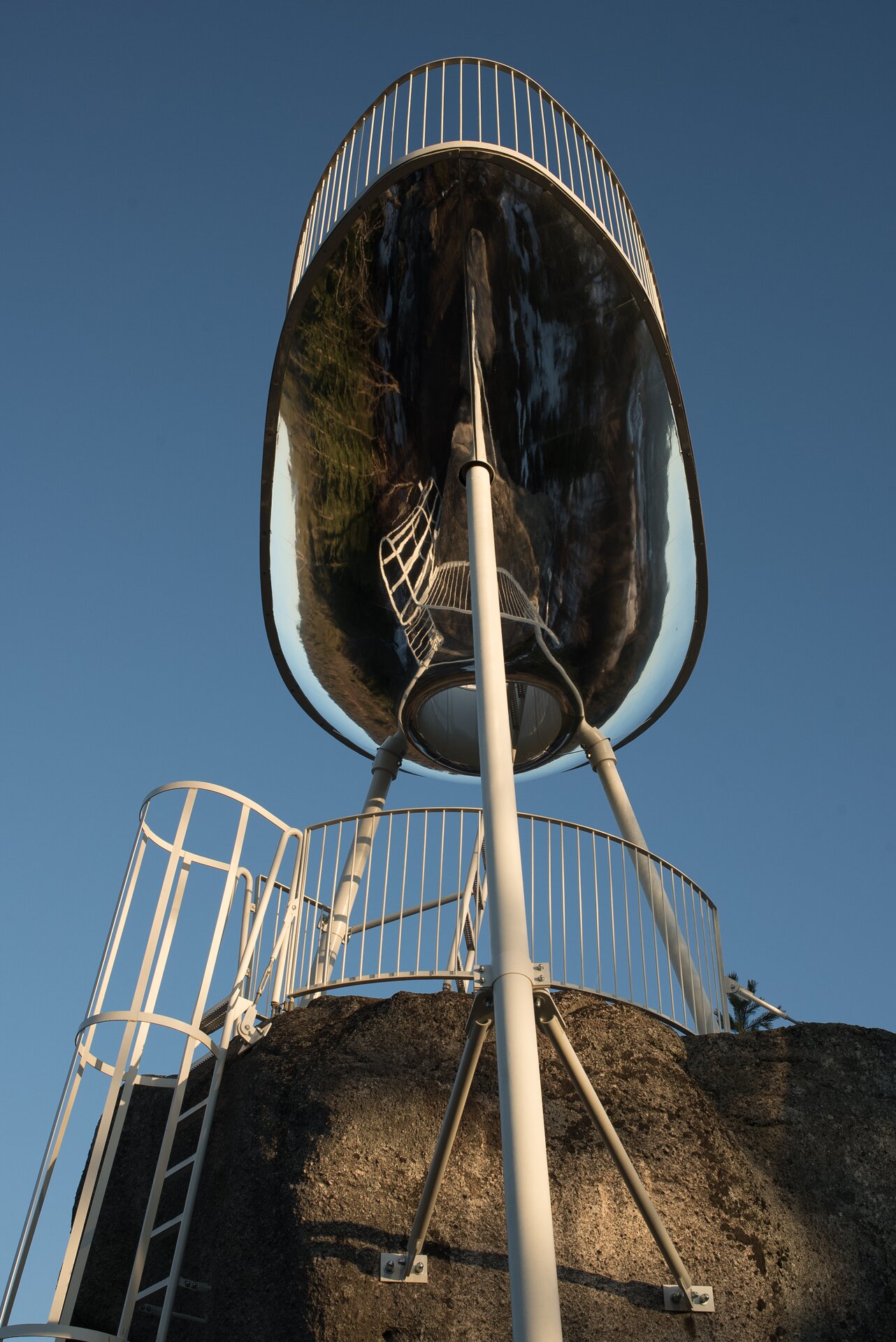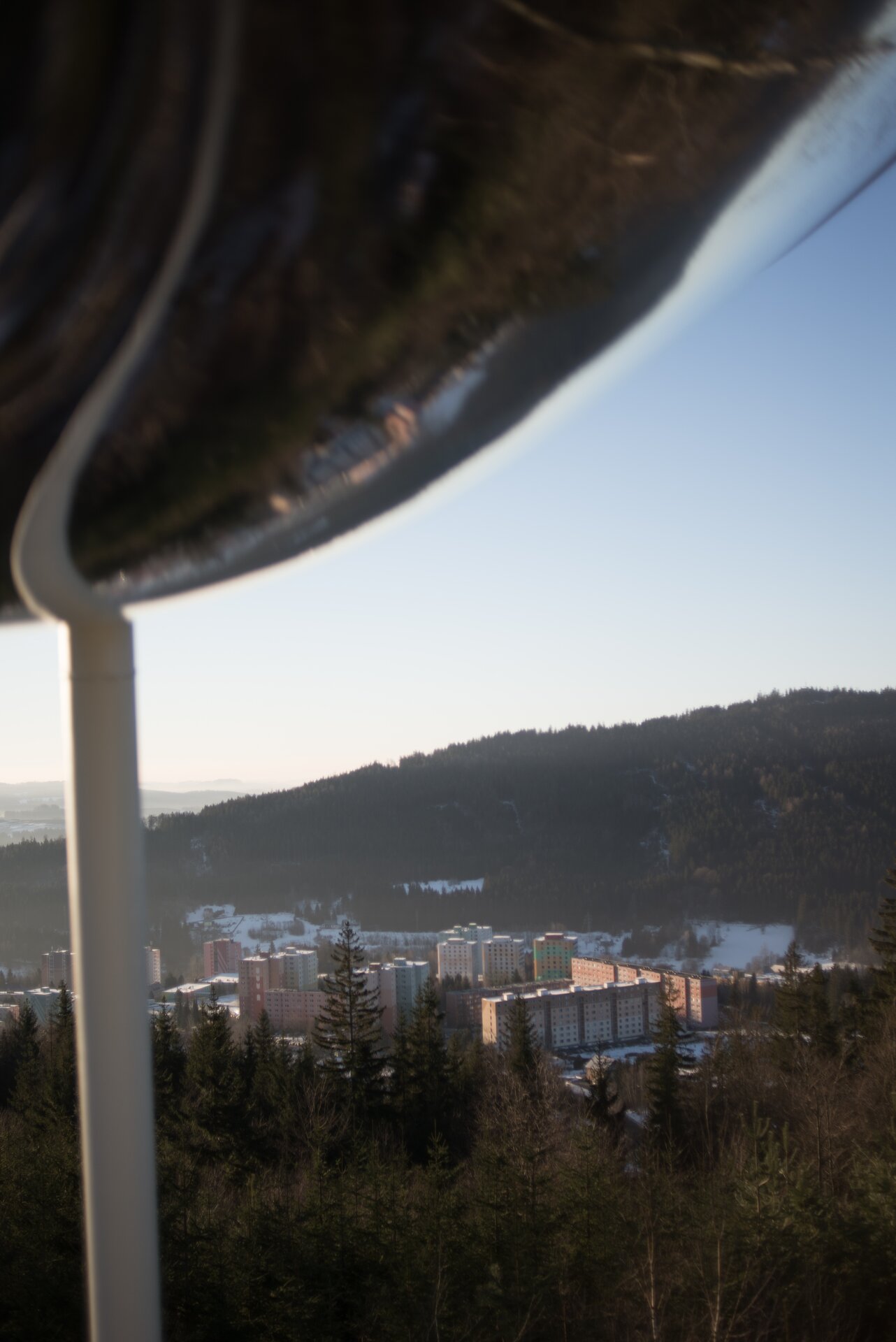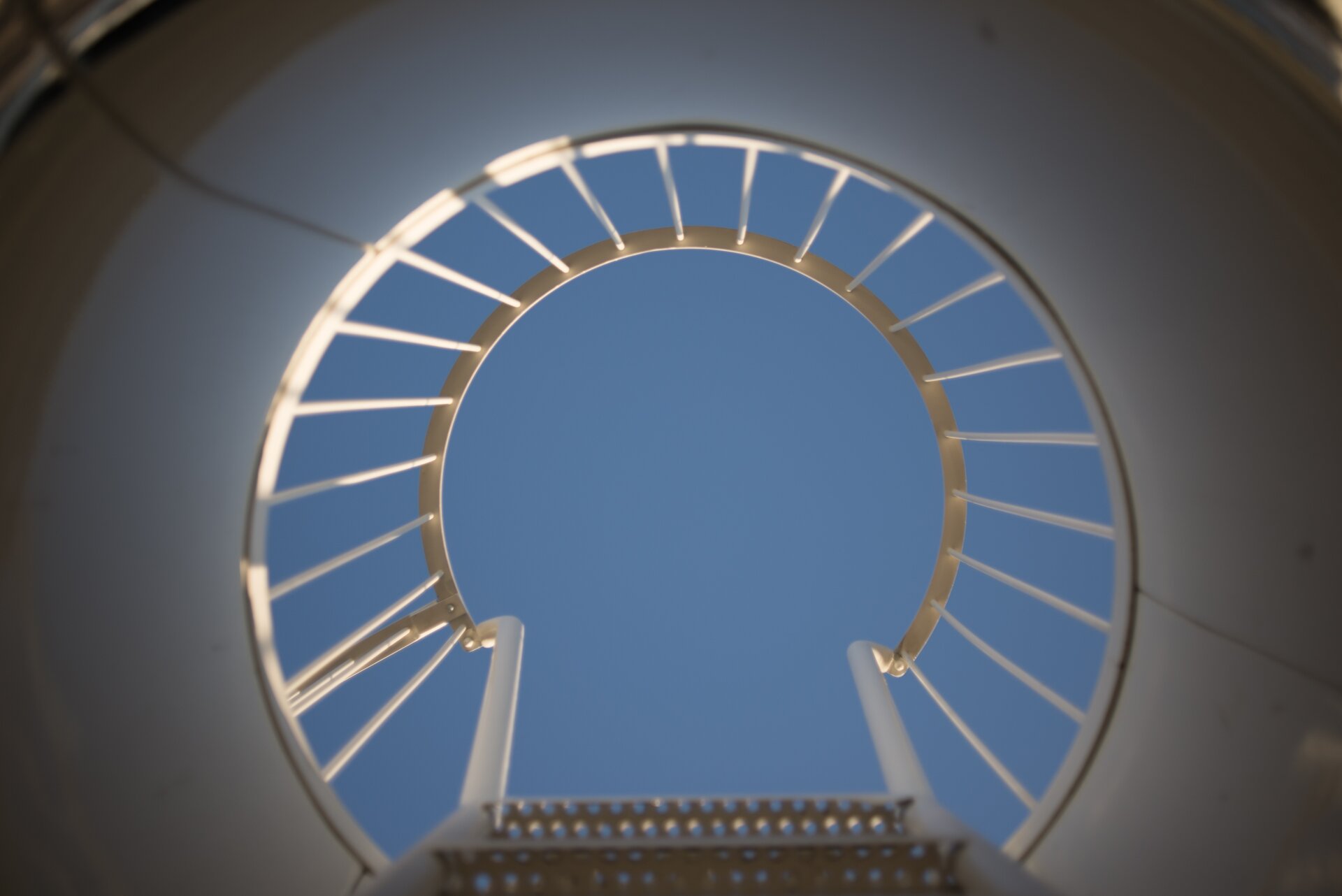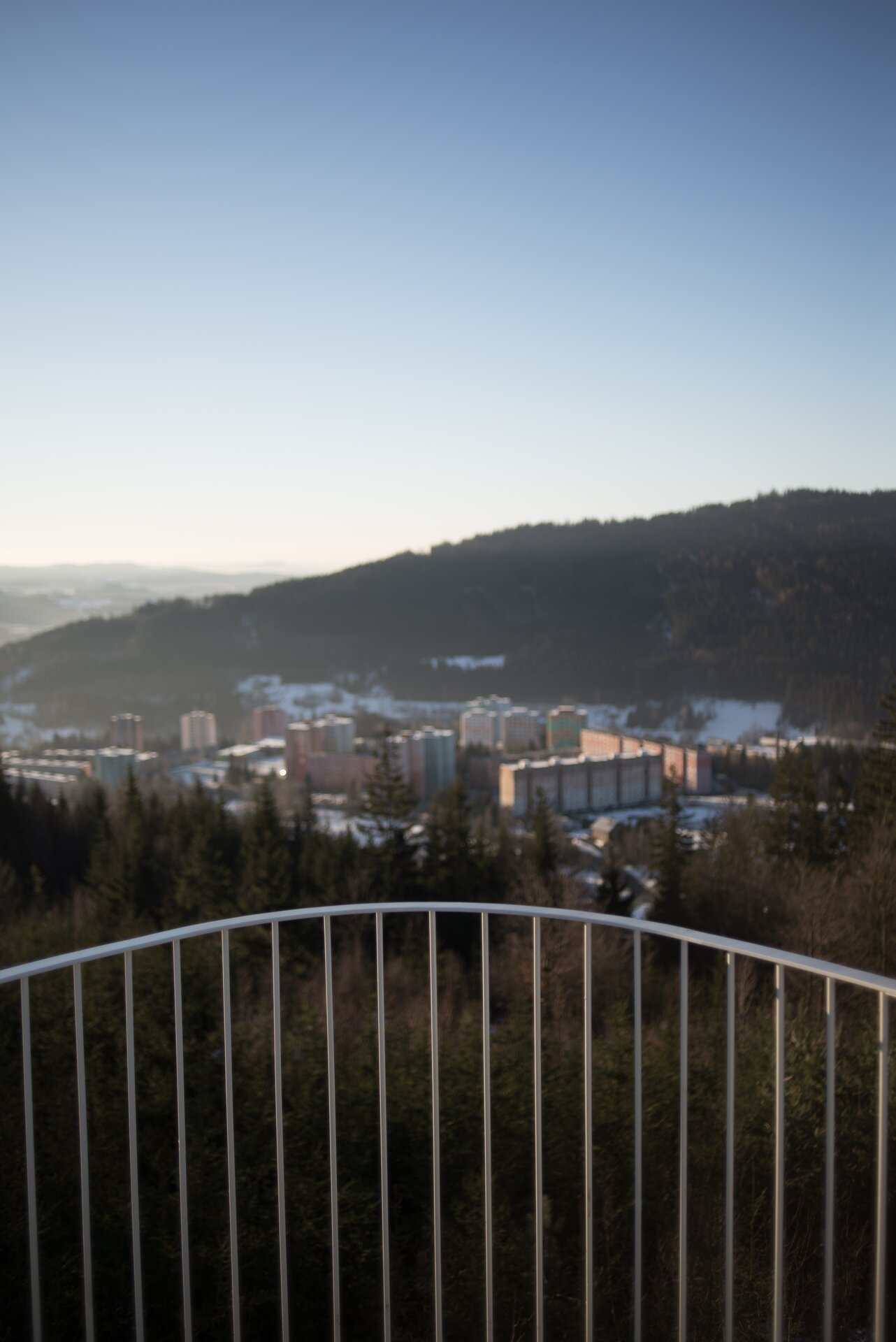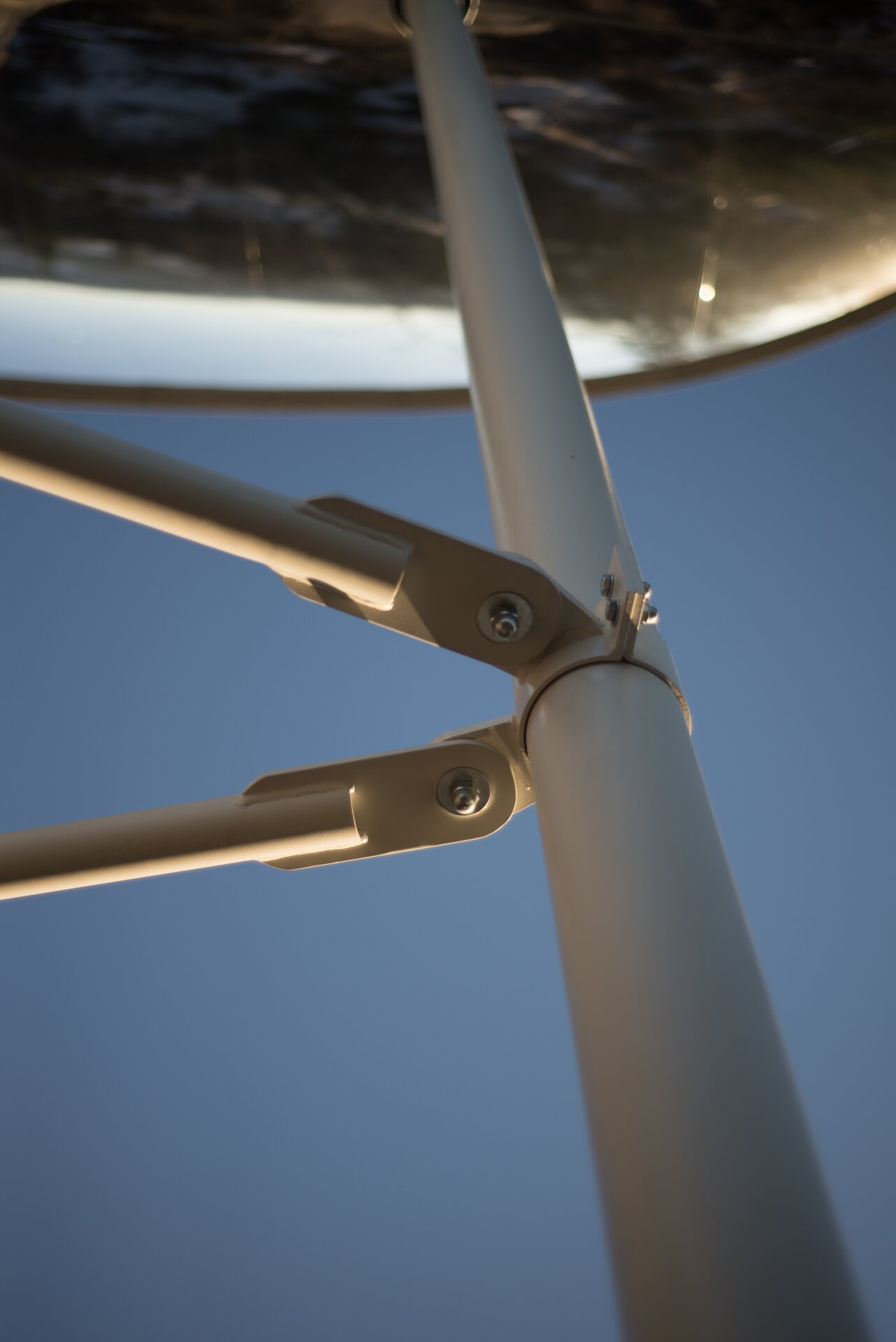 | | |
| --- | --- |
| Author | Mjölk architekti |
| Studio | |
| Location | Malý Špičák nad Tanvaldem |
| Investor | město Tanvald |
| Supplier | SIZ s.r.o., Velké Hamry 694, 468 45 Velké Hamry |
| Date of project approval | December 2020 |
| Fotograf | |
The aim of the design was to create a small, yet expressive, piece of architecture. A structure as subtle and elusive as a drop of morning dew, one which will barely touch its mountain. The lookout stands on three thin steel legs which carry a shiny belly, in which trees, rocks, people and skies are reflected. The reflection on a curved surface is deformed. Shapes and colours are bended and mixed. One's experience of the structure is therefore never the same twice. The lookout will stand here for decades, thousands of visitors will come and go, but each will carry home a different impression of transience.
The shape and material of the prospectus refers to the bob. The height of the proposed platform is 7 m above the surrounding terrain and 2.5 m above the top of the main cliff. The lookout is designed as a simple steel structure straddling three arms above the main rock. This trio of subtle legs supports the ovoid body of the lookout, the lower wall of which will be shiny and convex. Access to the lookout will be by a pair of ladders. The first of these will lead from the ground to the top edge of the rock and will be fitted with a protective basket for safety. This will be followed by a second ladder that will lead through the belly of the lookout directly to the viewing platform. The lookout is based on a simple material design. It is elevated on three steel legs. The steel supporting structure of the viewing platform is hidden under a polished stainless steel shell that mirrors the surrounding landscape. The ladders and railings will be steel, anchored directly into the rock.
Green building
Environmental certification
| | |
| --- | --- |
| Type and level of certificate | - |
Water management
| | |
| --- | --- |
| Is rainwater used for irrigation? | |
| Is rainwater used for other purposes, e.g. toilet flushing ? | |
| Does the building have a green roof / facade ? | |
| Is reclaimed waste water used, e.g. from showers and sinks ? | |
The quality of the indoor environment
| | |
| --- | --- |
| Is clean air supply automated ? | |
| Is comfortable temperature during summer and winter automated? | |
| Is natural lighting guaranteed in all living areas? | |
| Is artificial lighting automated? | |
| Is acoustic comfort, specifically reverberation time, guaranteed? | |
| Does the layout solution include zoning and ergonomics elements? | |
Principles of circular economics
| | |
| --- | --- |
| Does the project use recycled materials? | |
| Does the project use recyclable materials? | |
| Are materials with a documented Environmental Product Declaration (EPD) promoted in the project? | |
| Are other sustainability certifications used for materials and elements? | |
Energy efficiency
| | |
| --- | --- |
| Energy performance class of the building according to the Energy Performance Certificate of the building | |
| Is efficient energy management (measurement and regular analysis of consumption data) considered? | |
| Are renewable sources of energy used, e.g. solar system, photovoltaics? | |
Interconnection with surroundings
| | |
| --- | --- |
| Does the project enable the easy use of public transport? | |
| Does the project support the use of alternative modes of transport, e.g cycling, walking etc. ? | |
| Is there access to recreational natural areas, e.g. parks, in the immediate vicinity of the building? | |