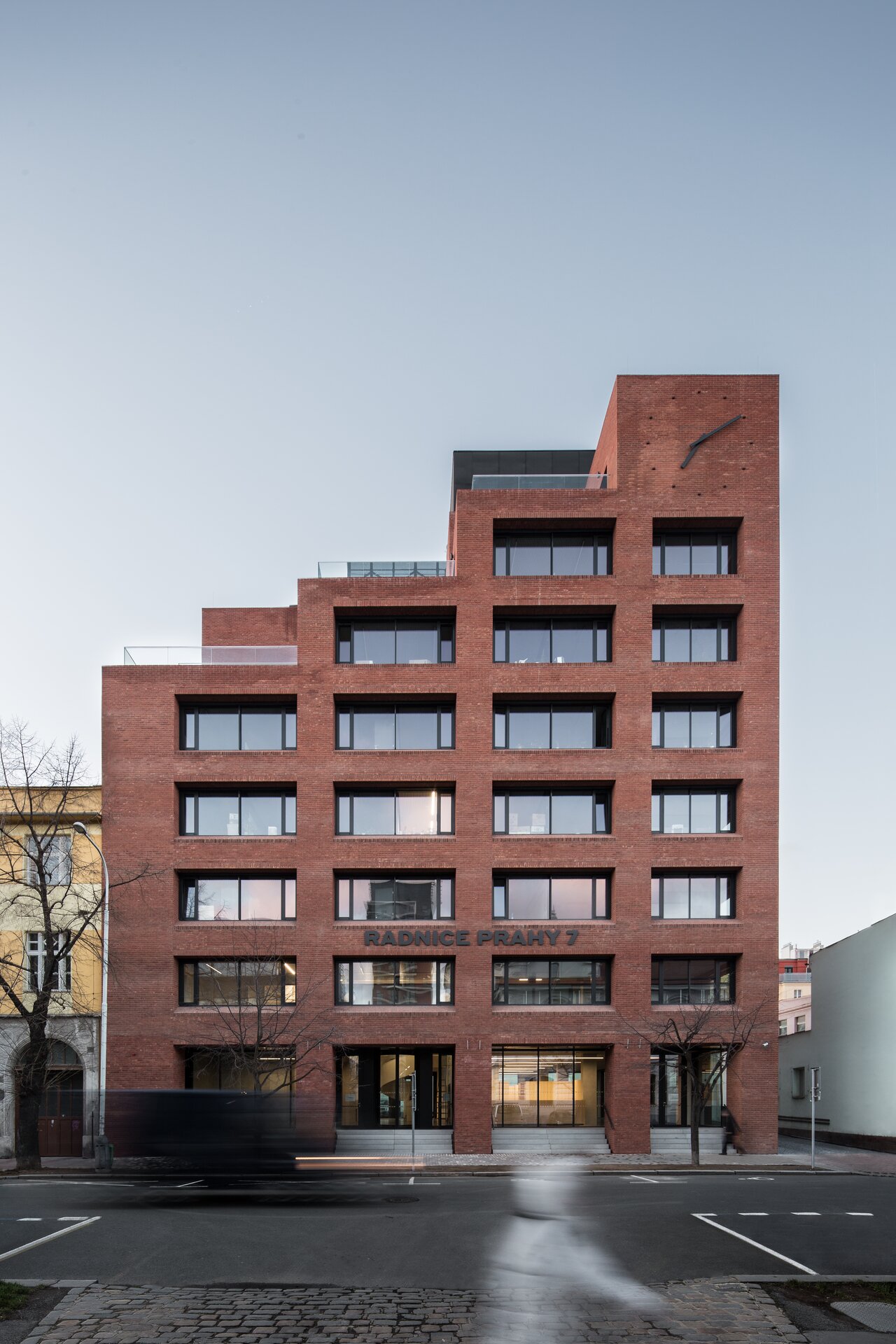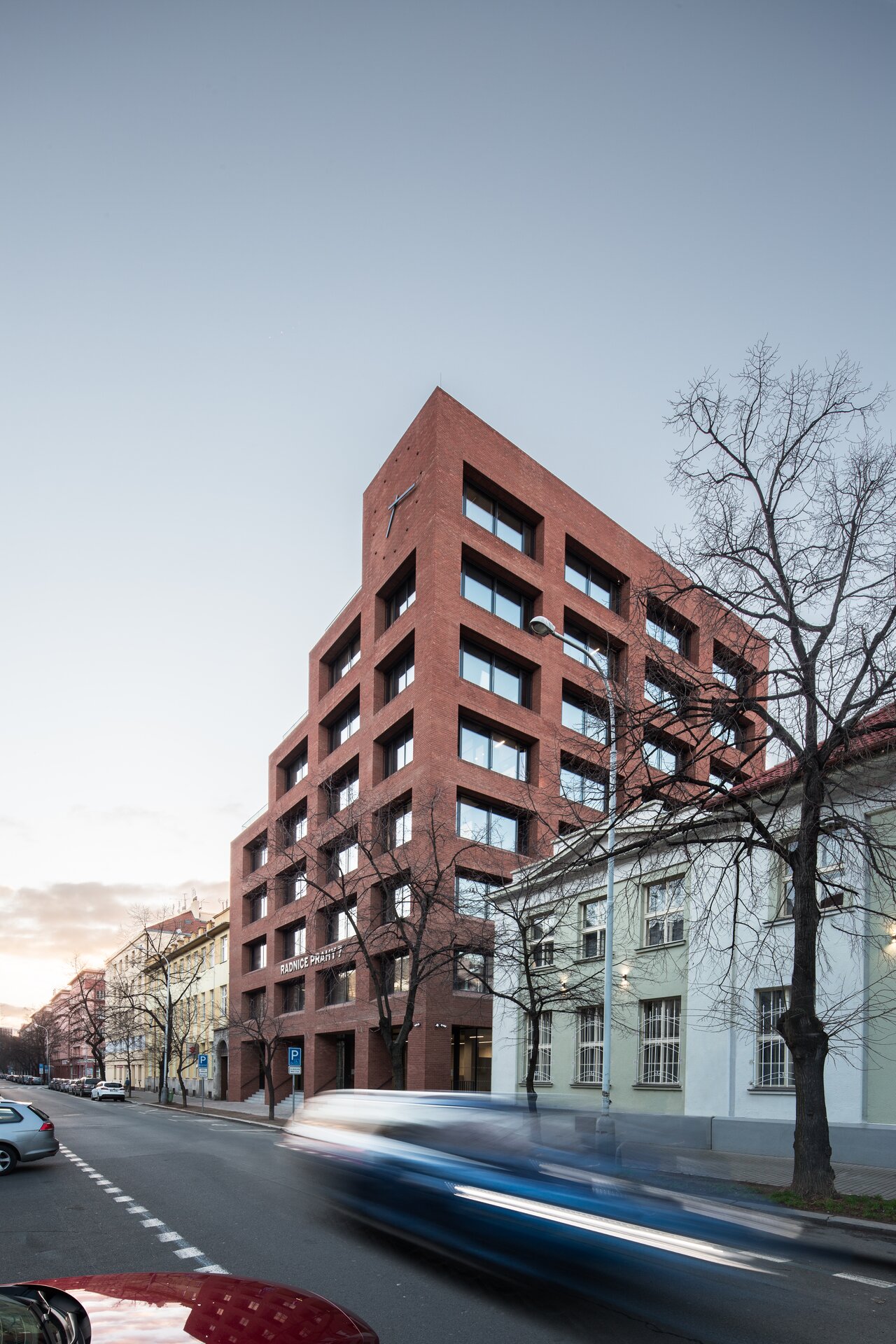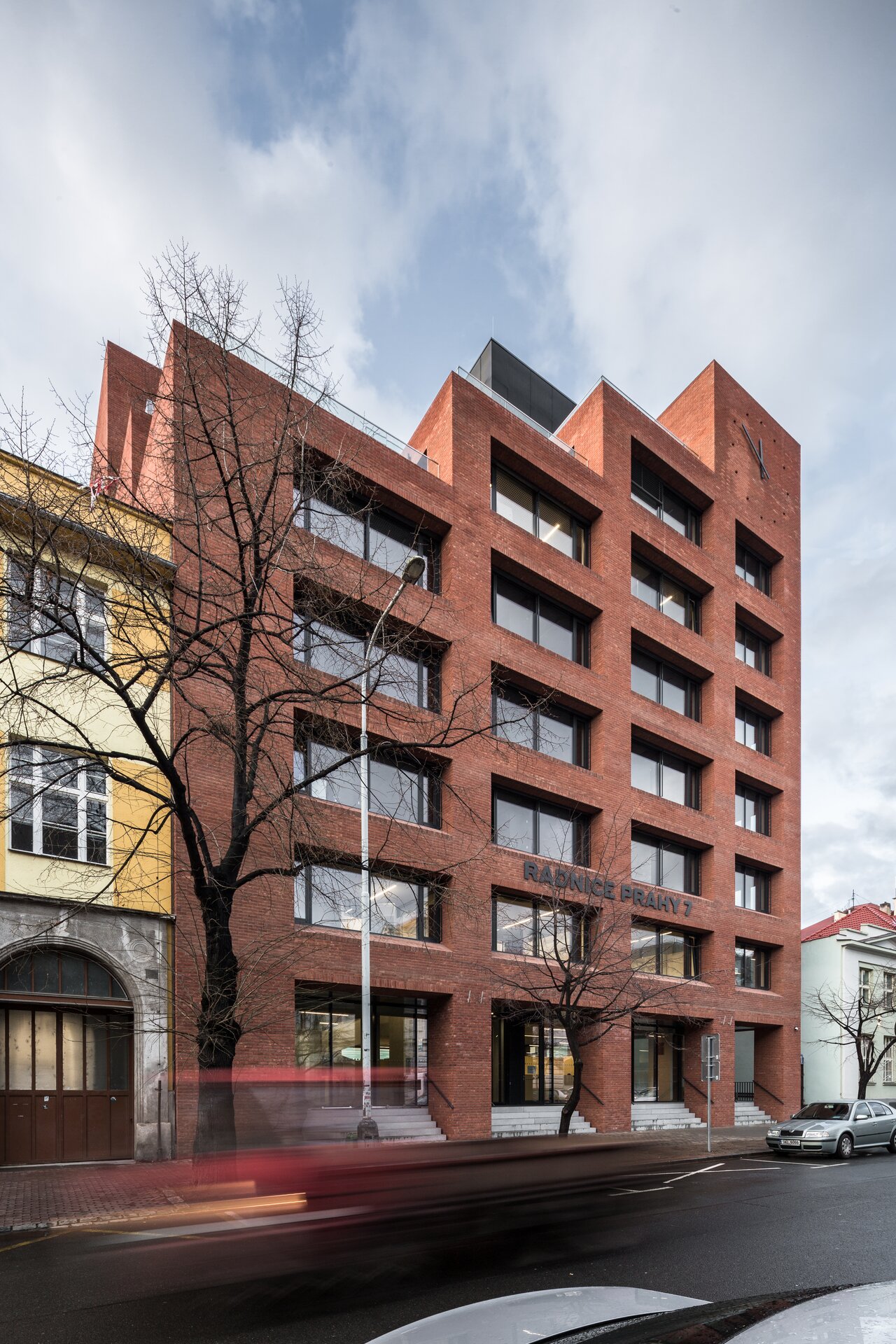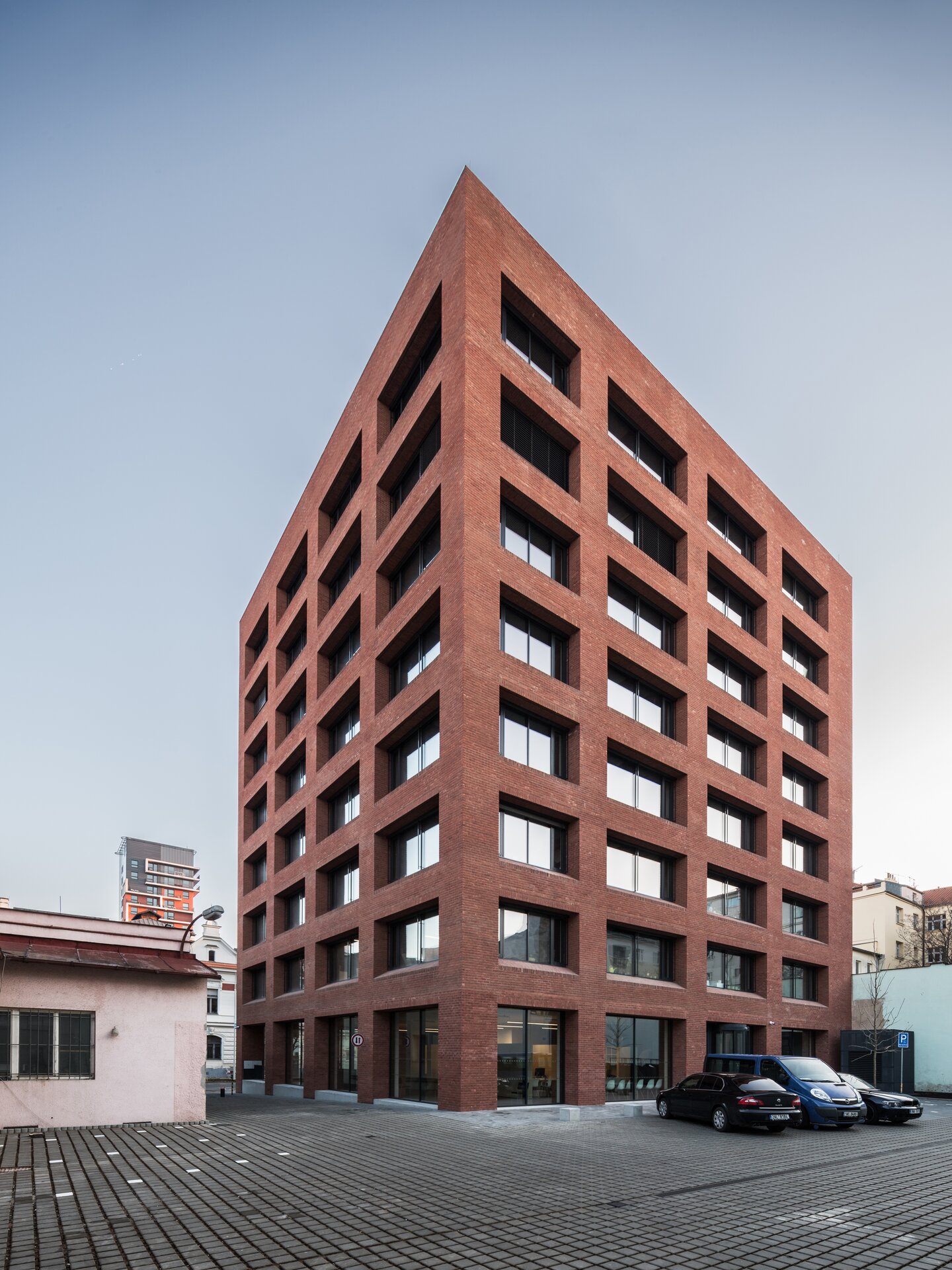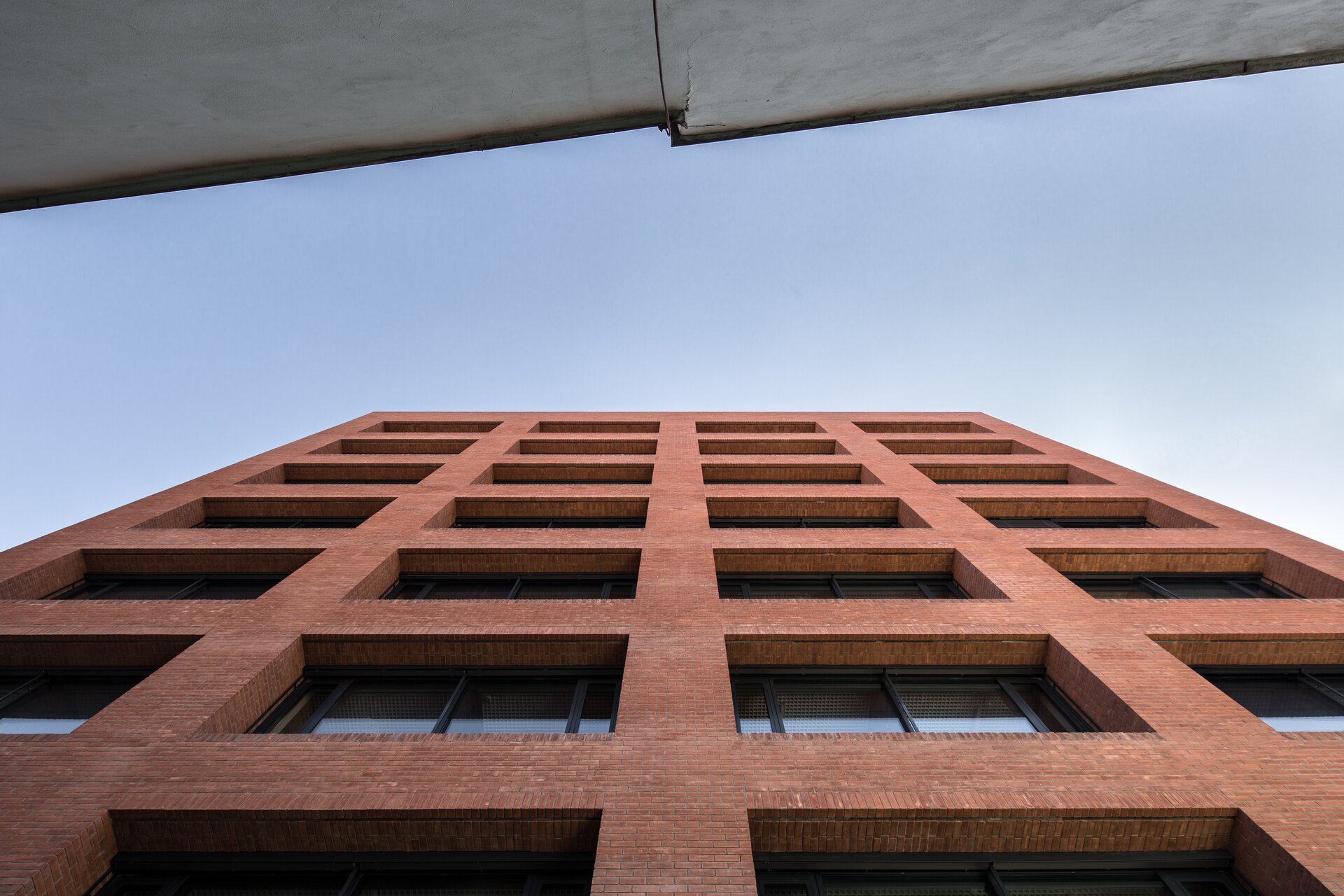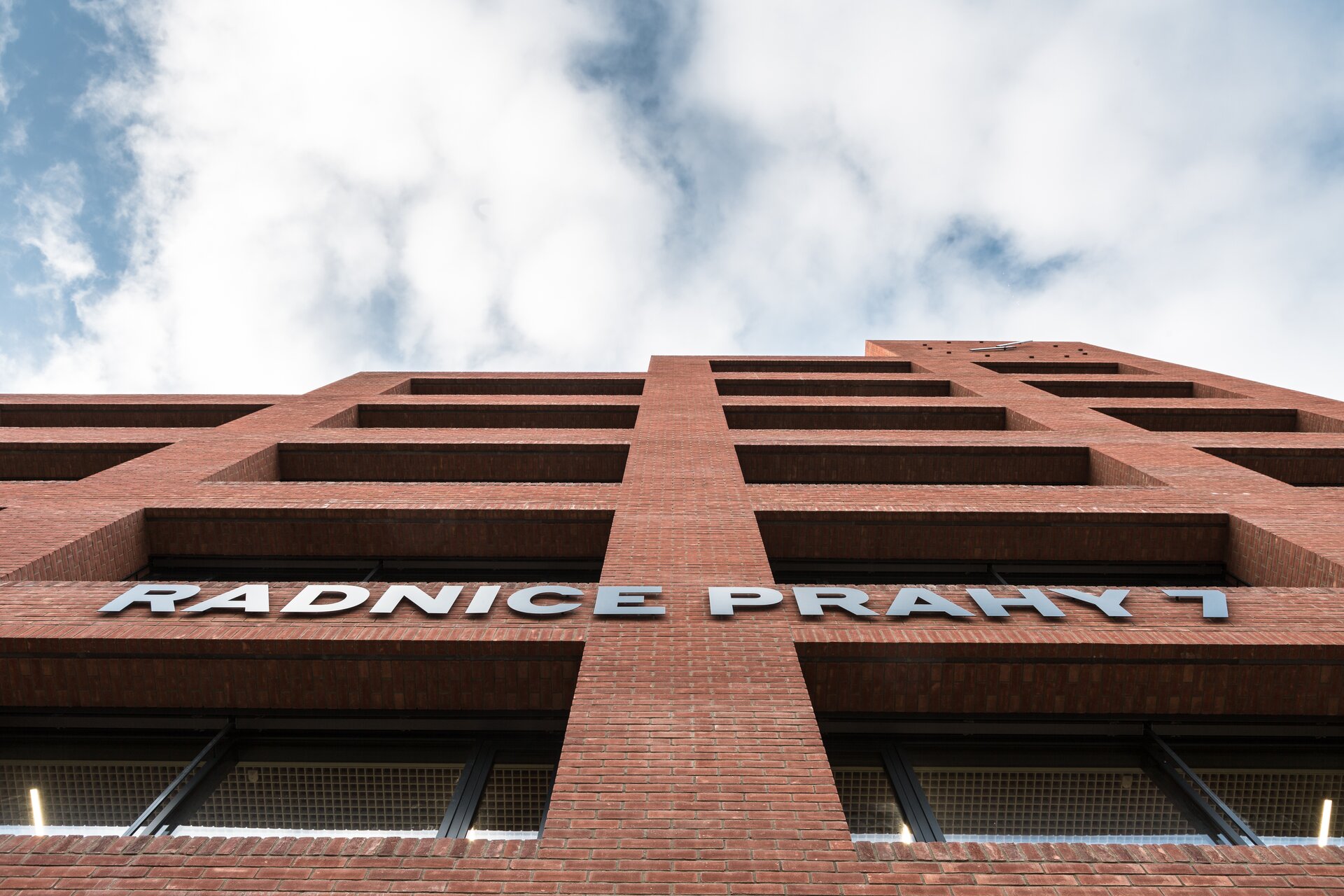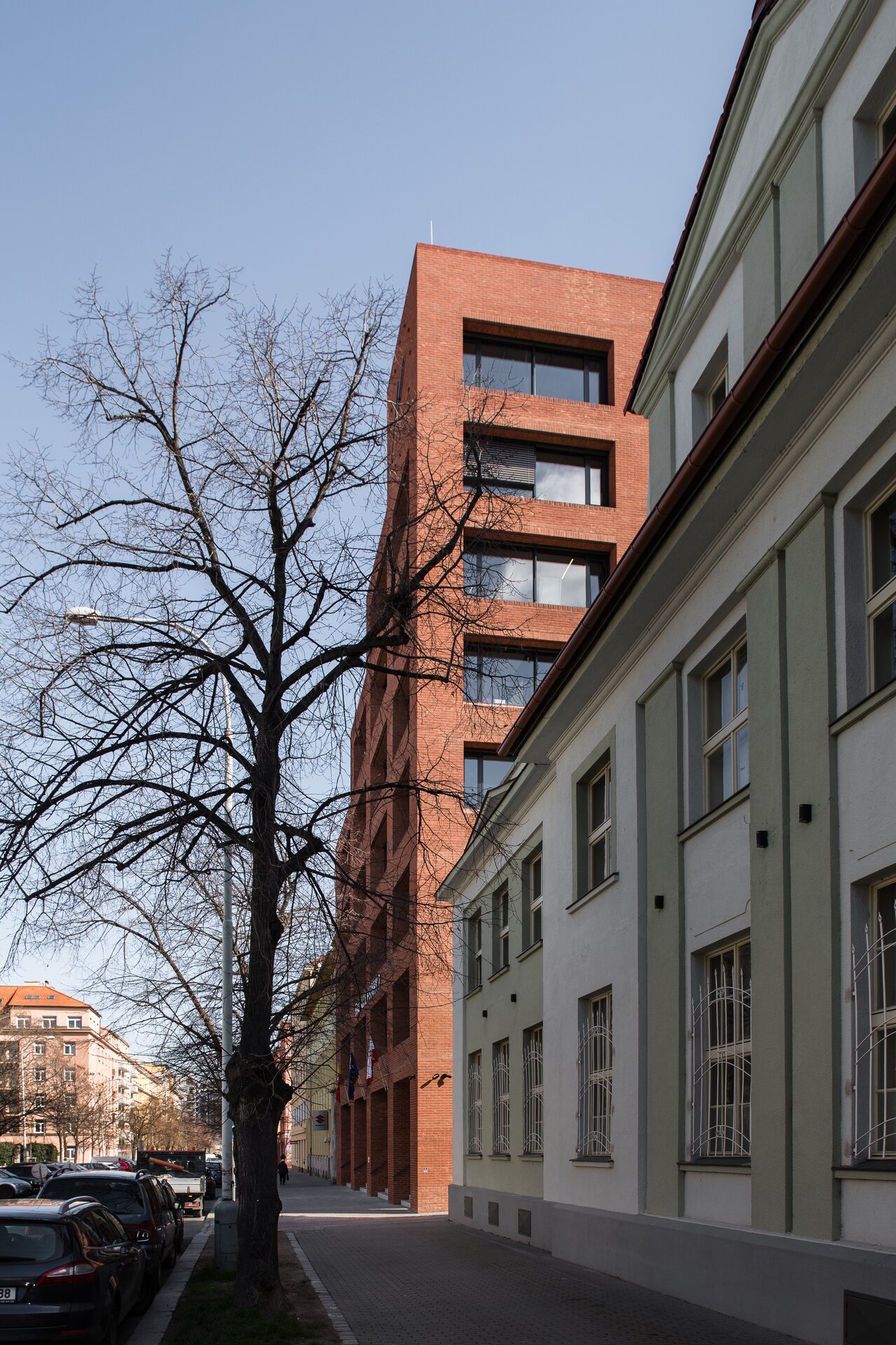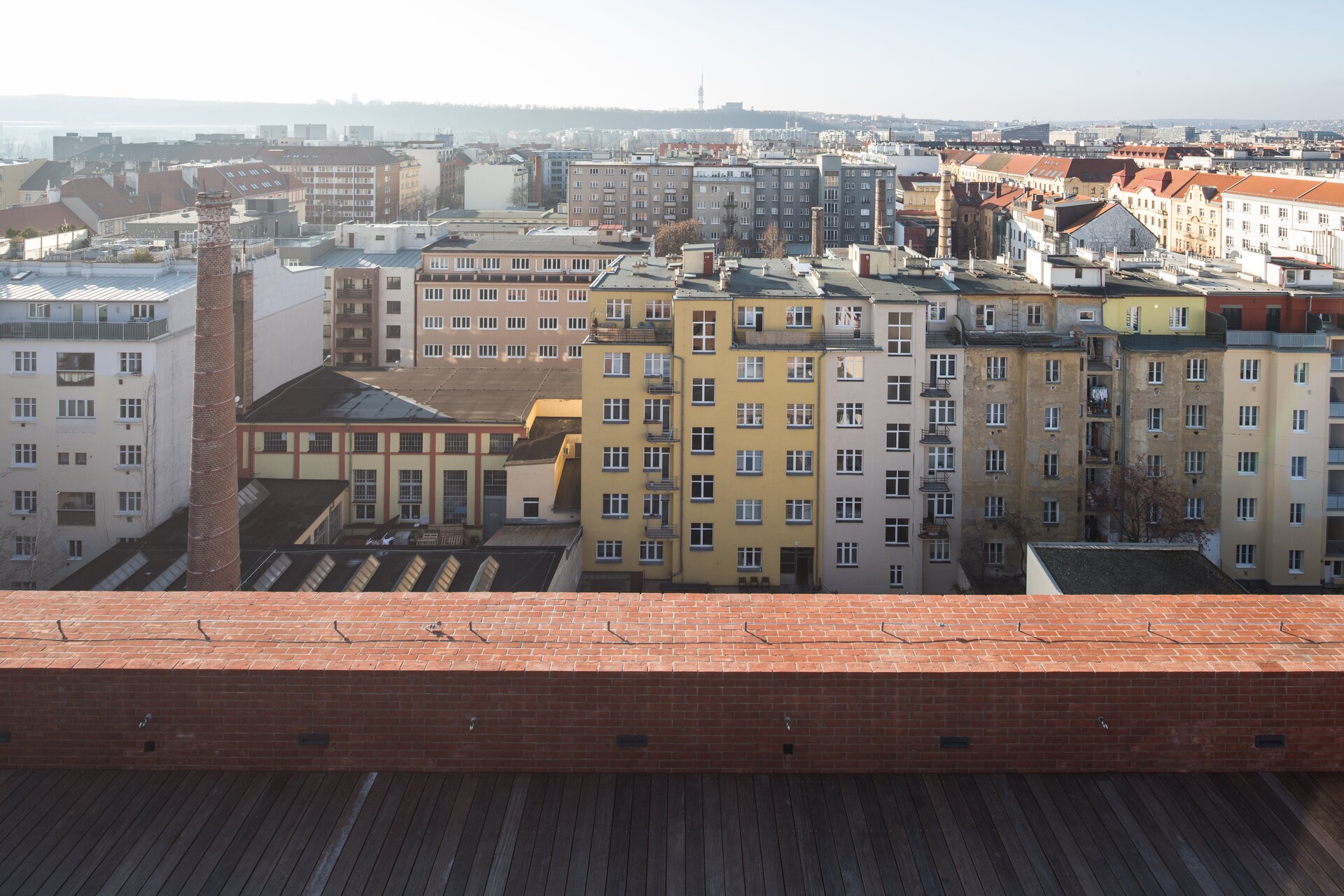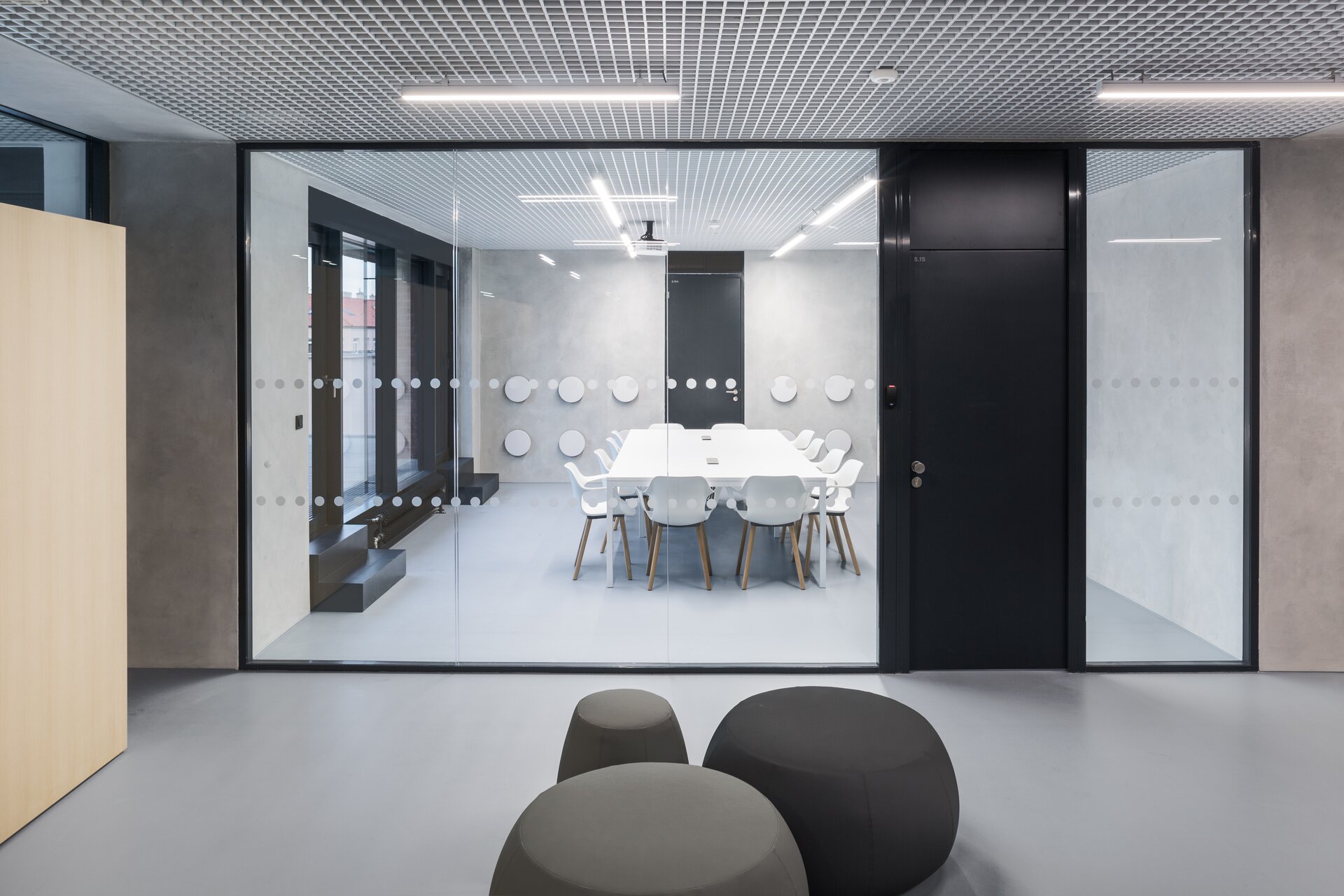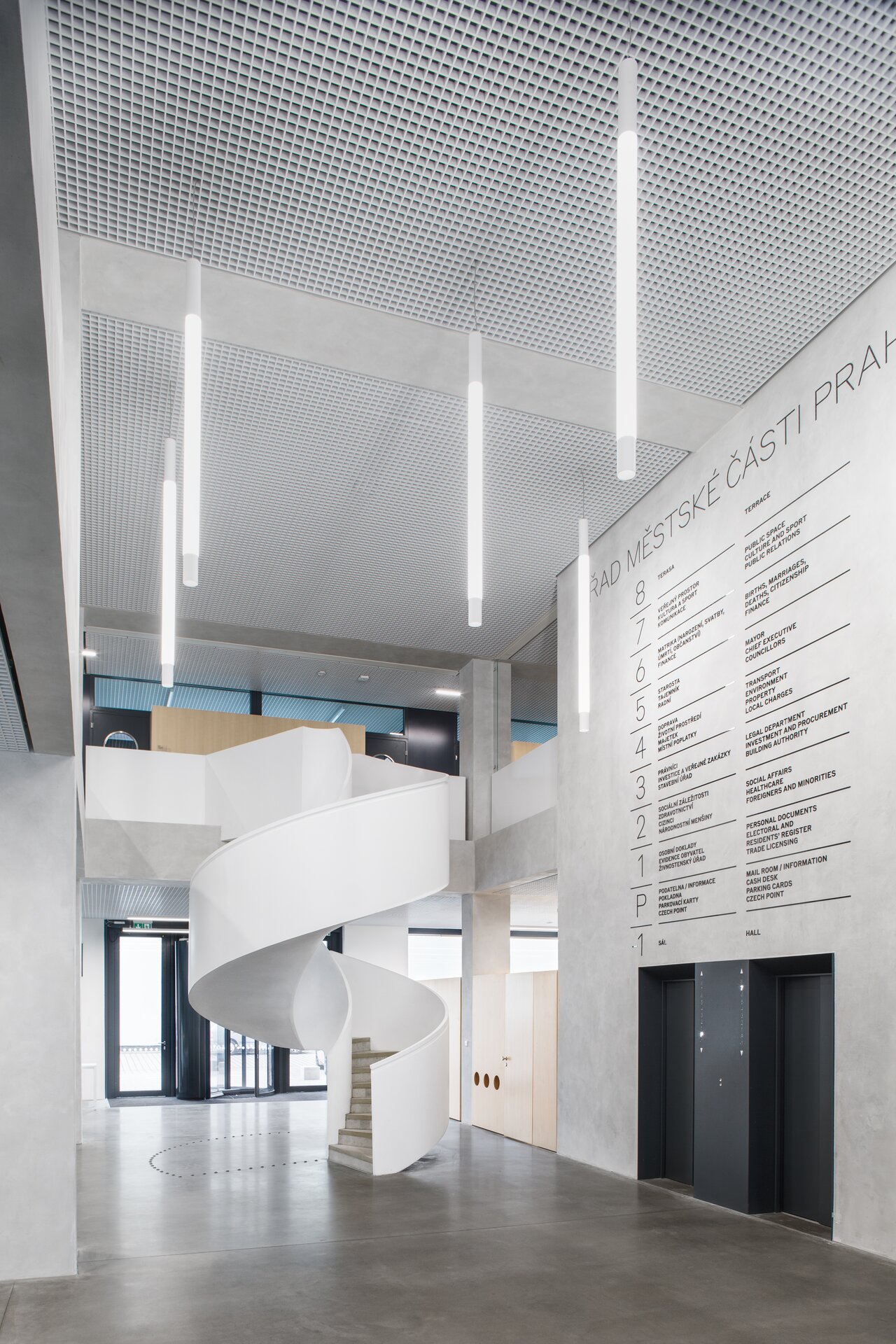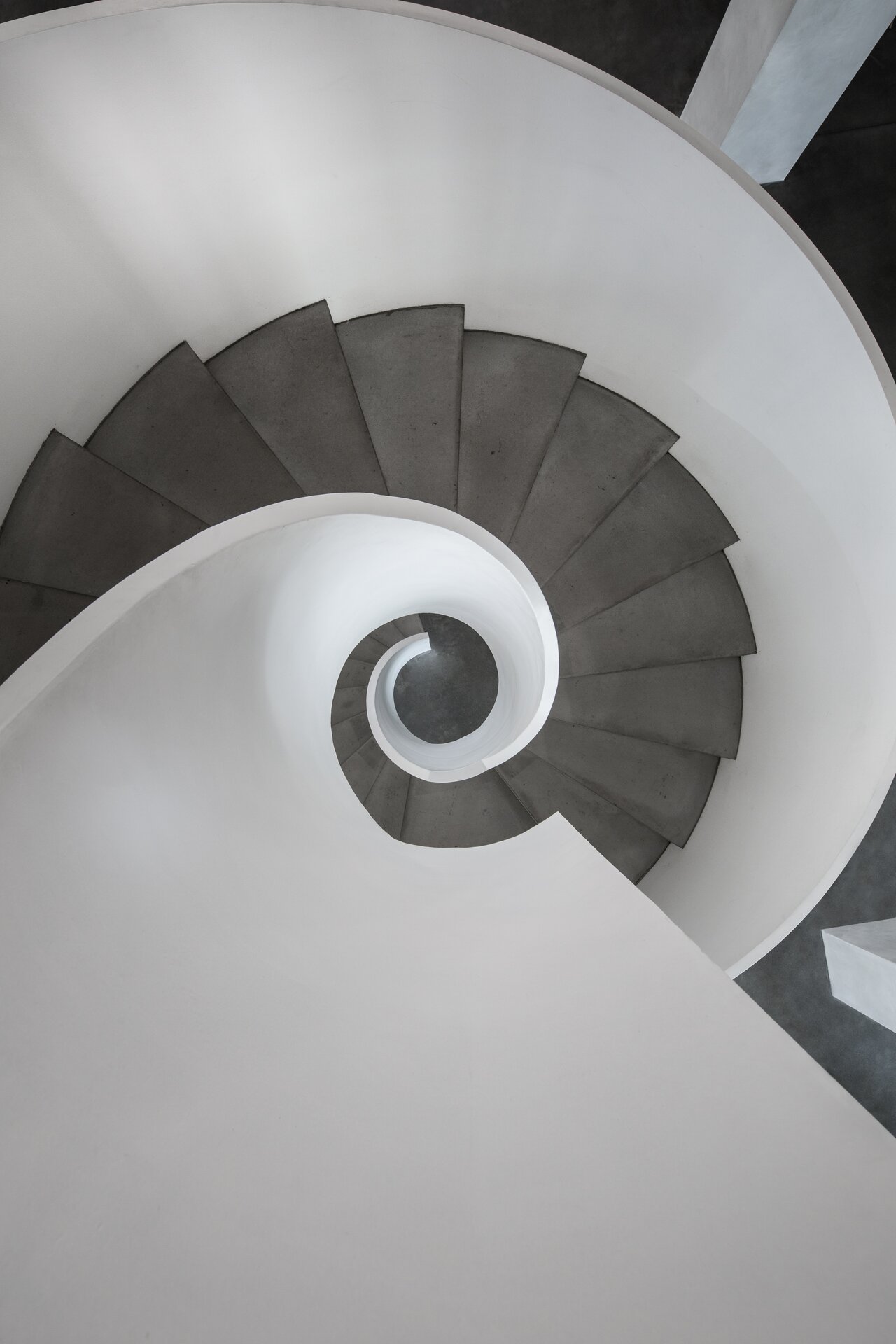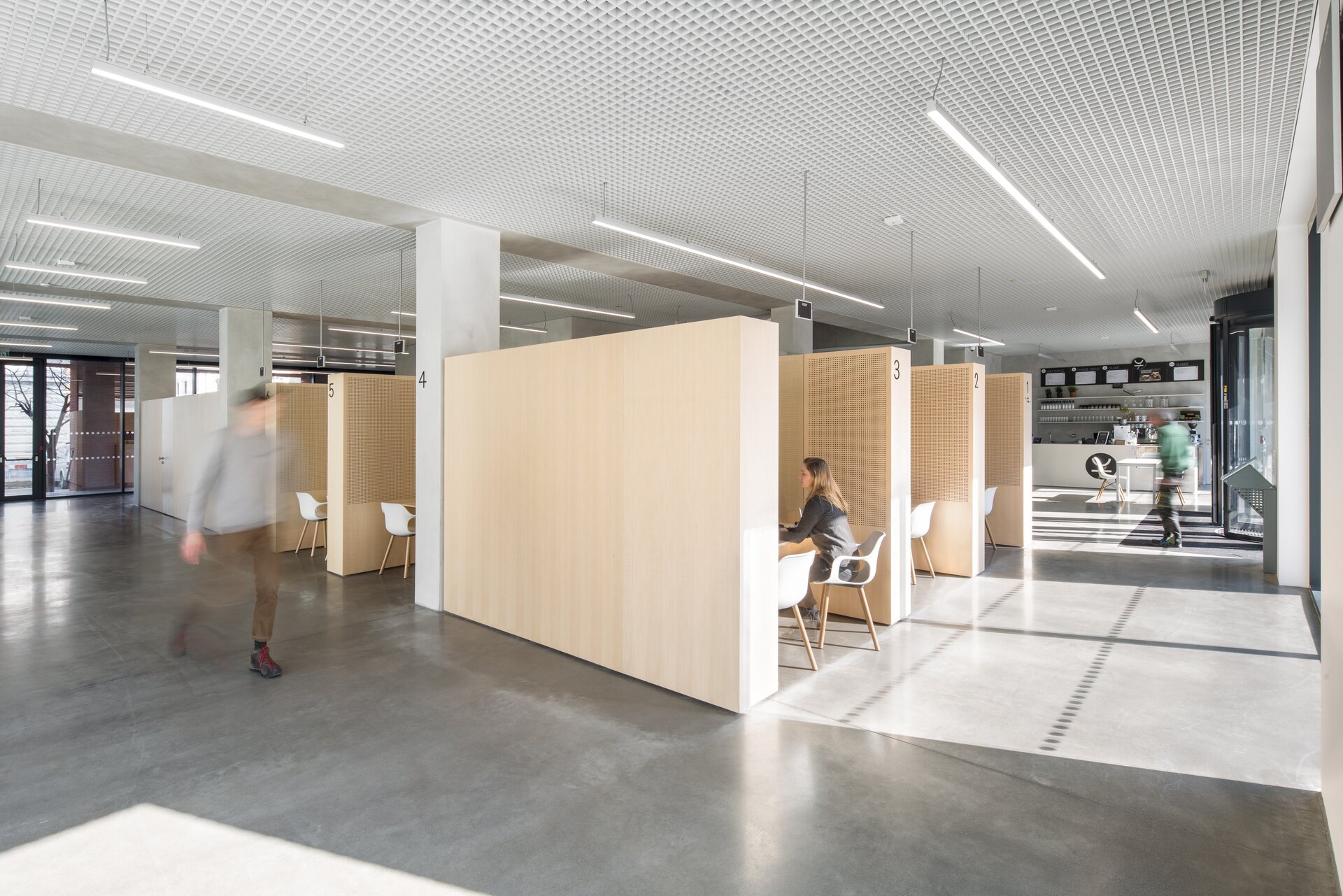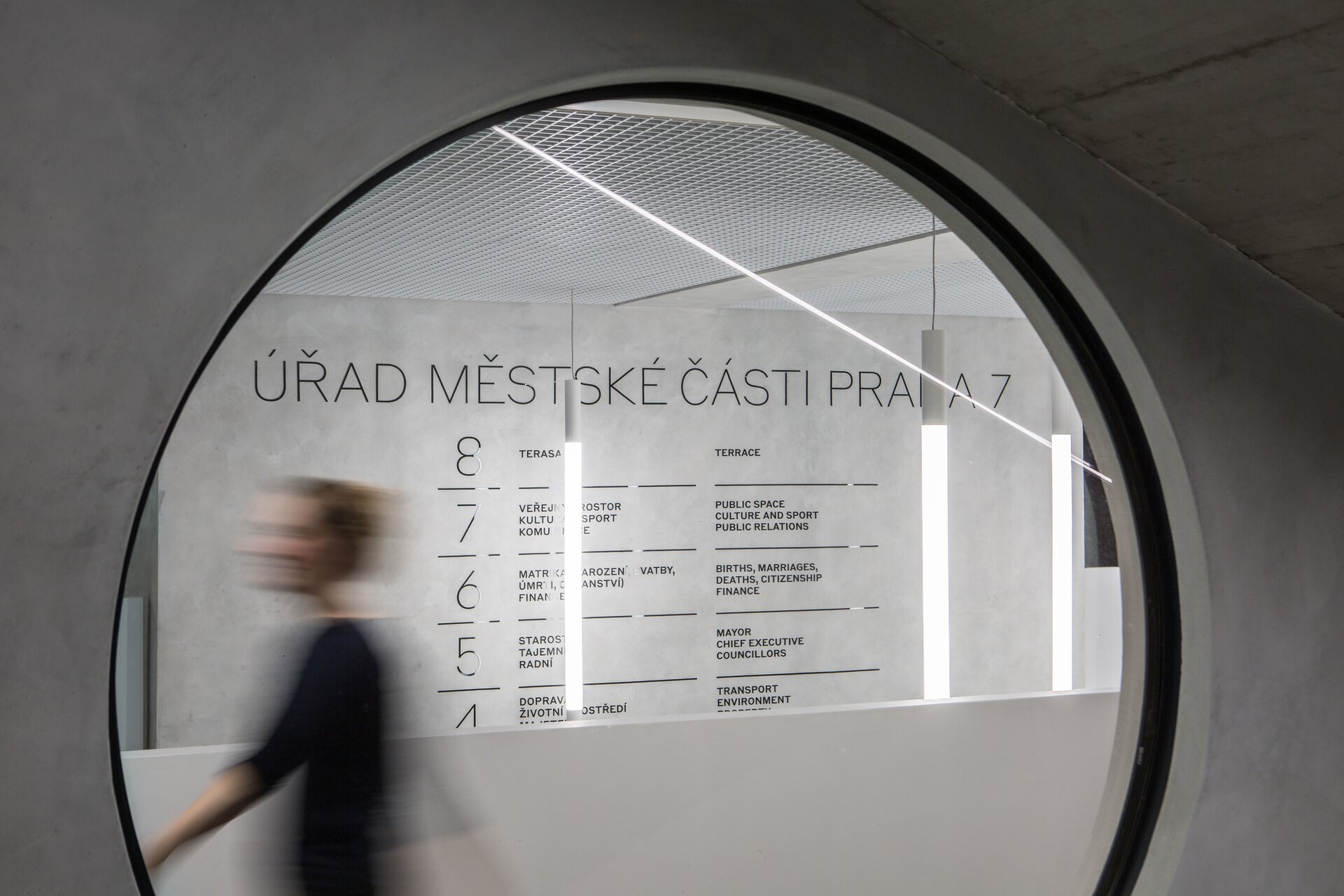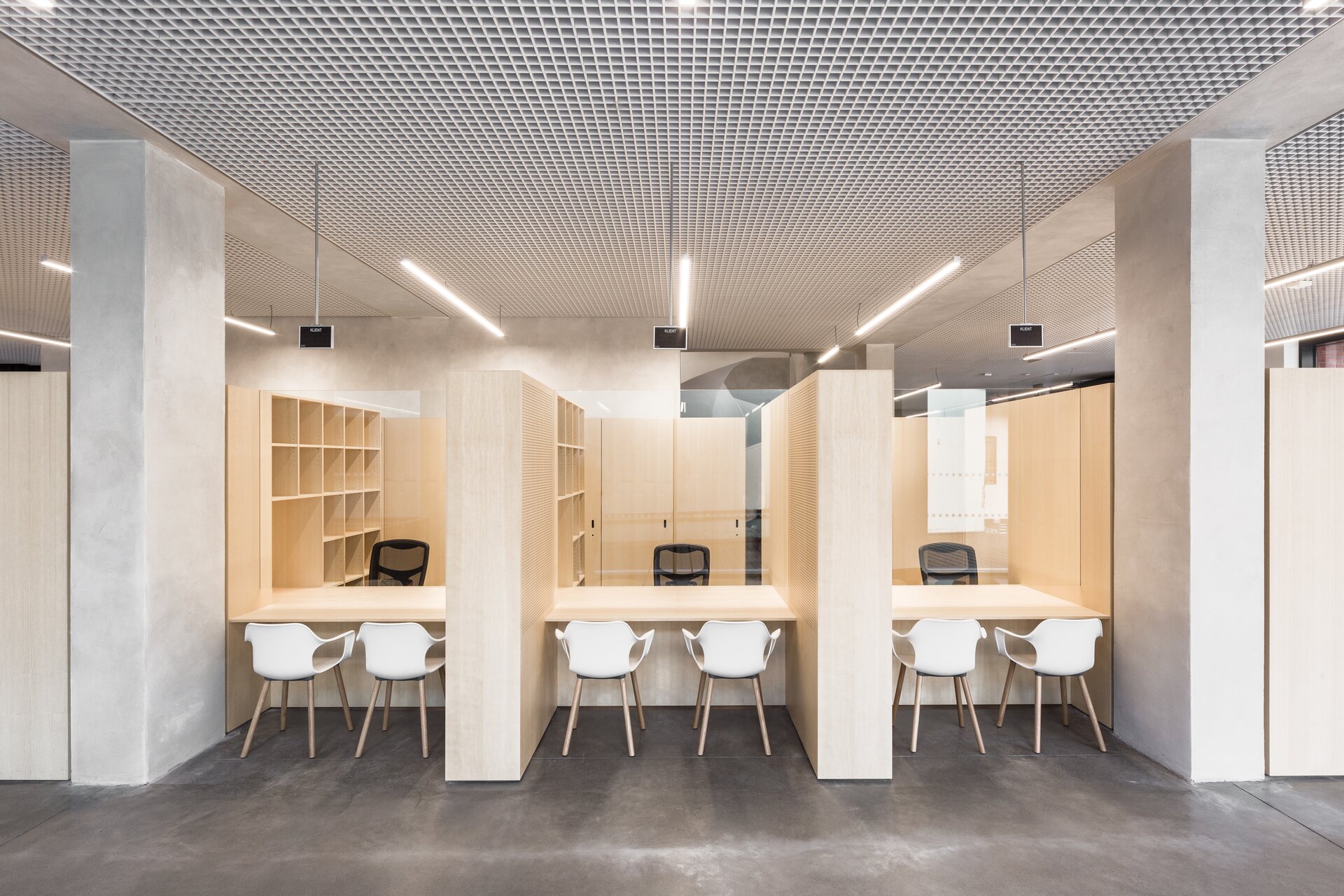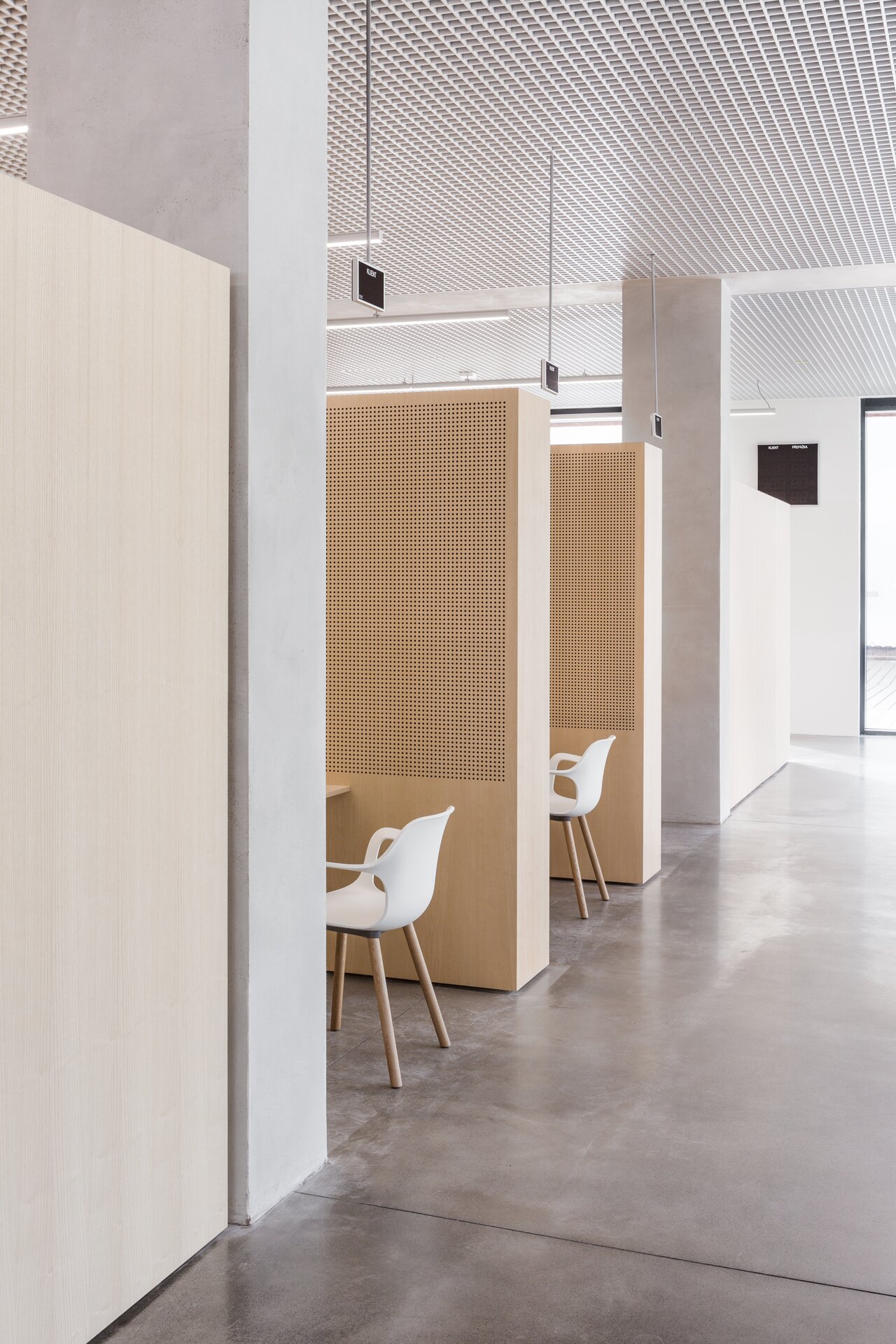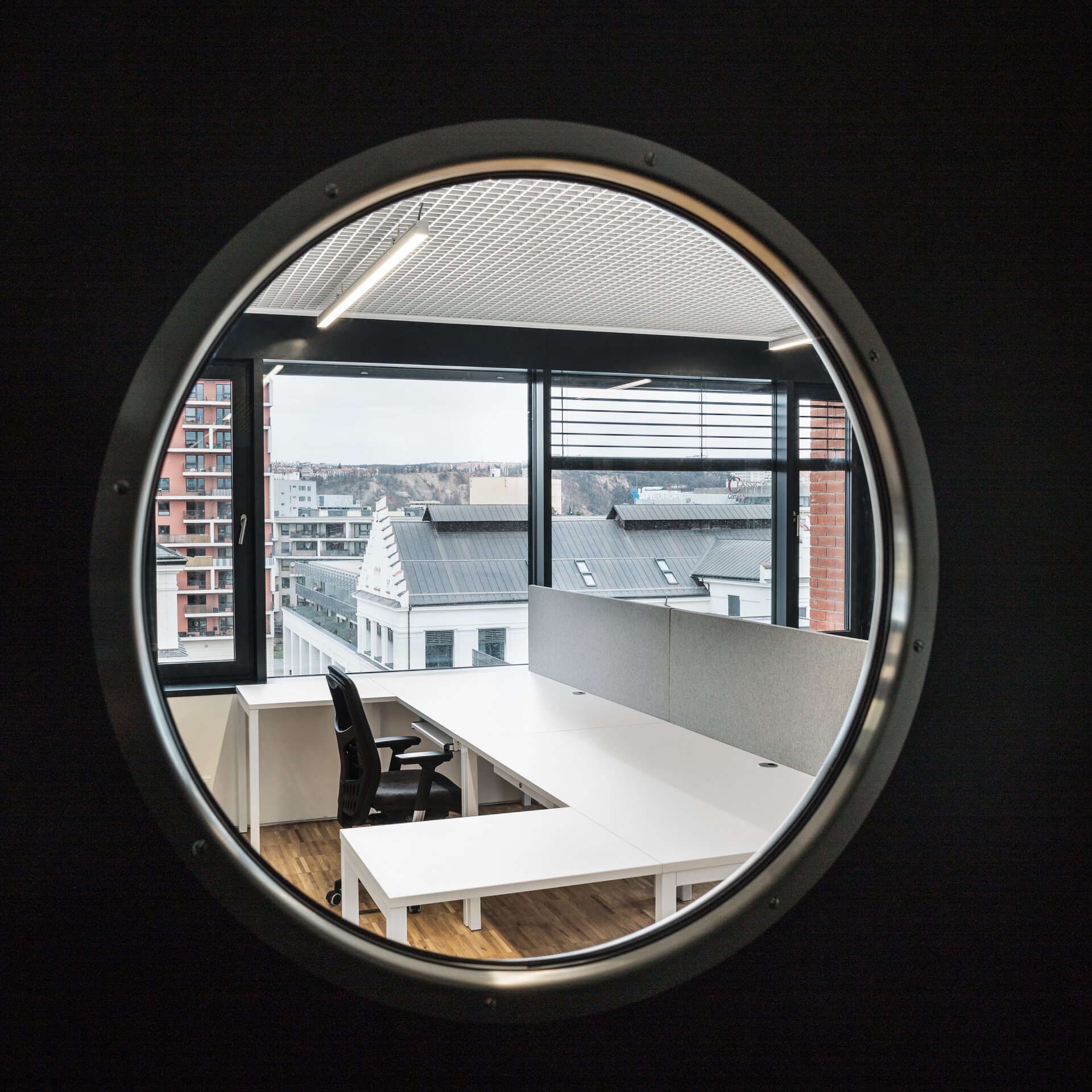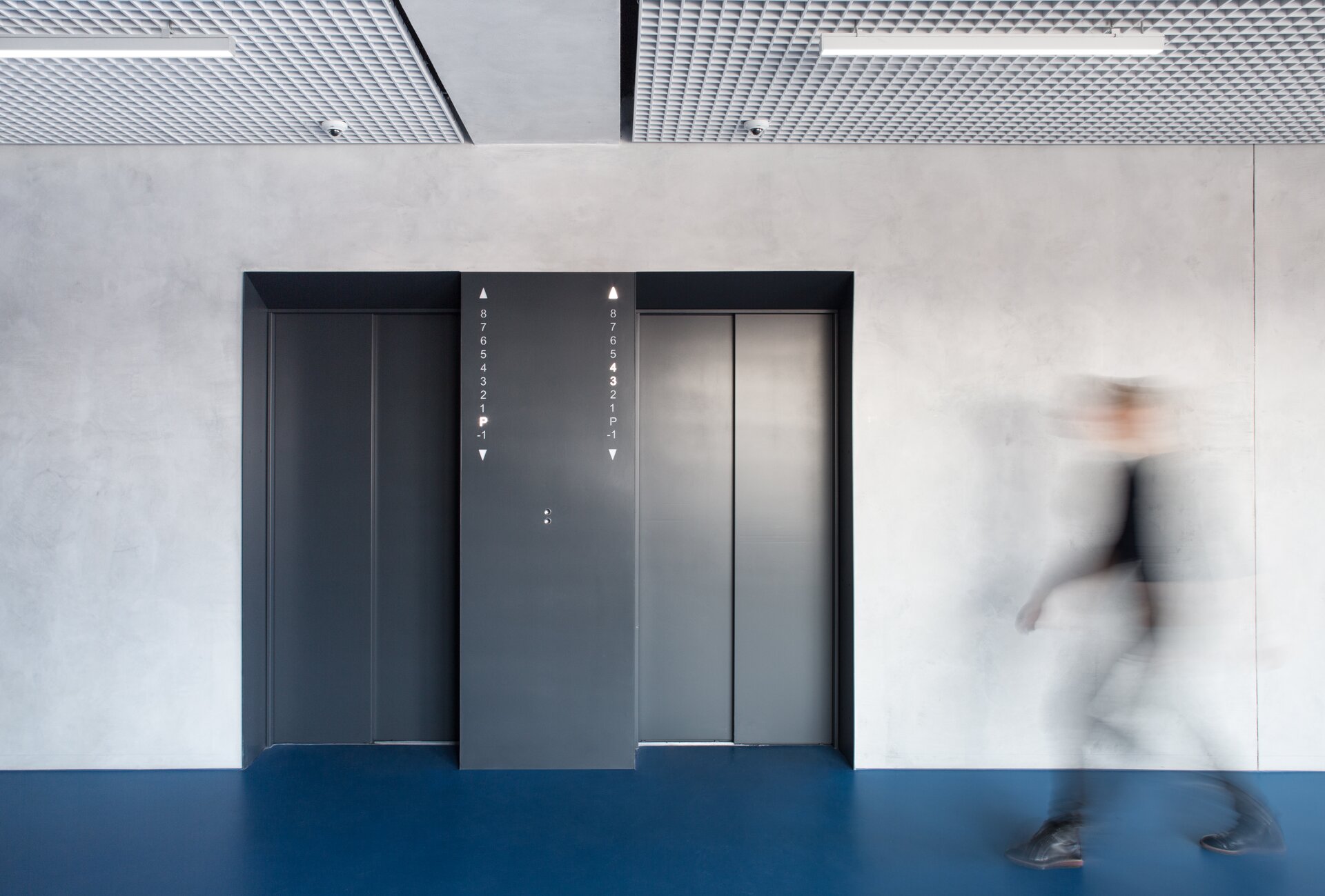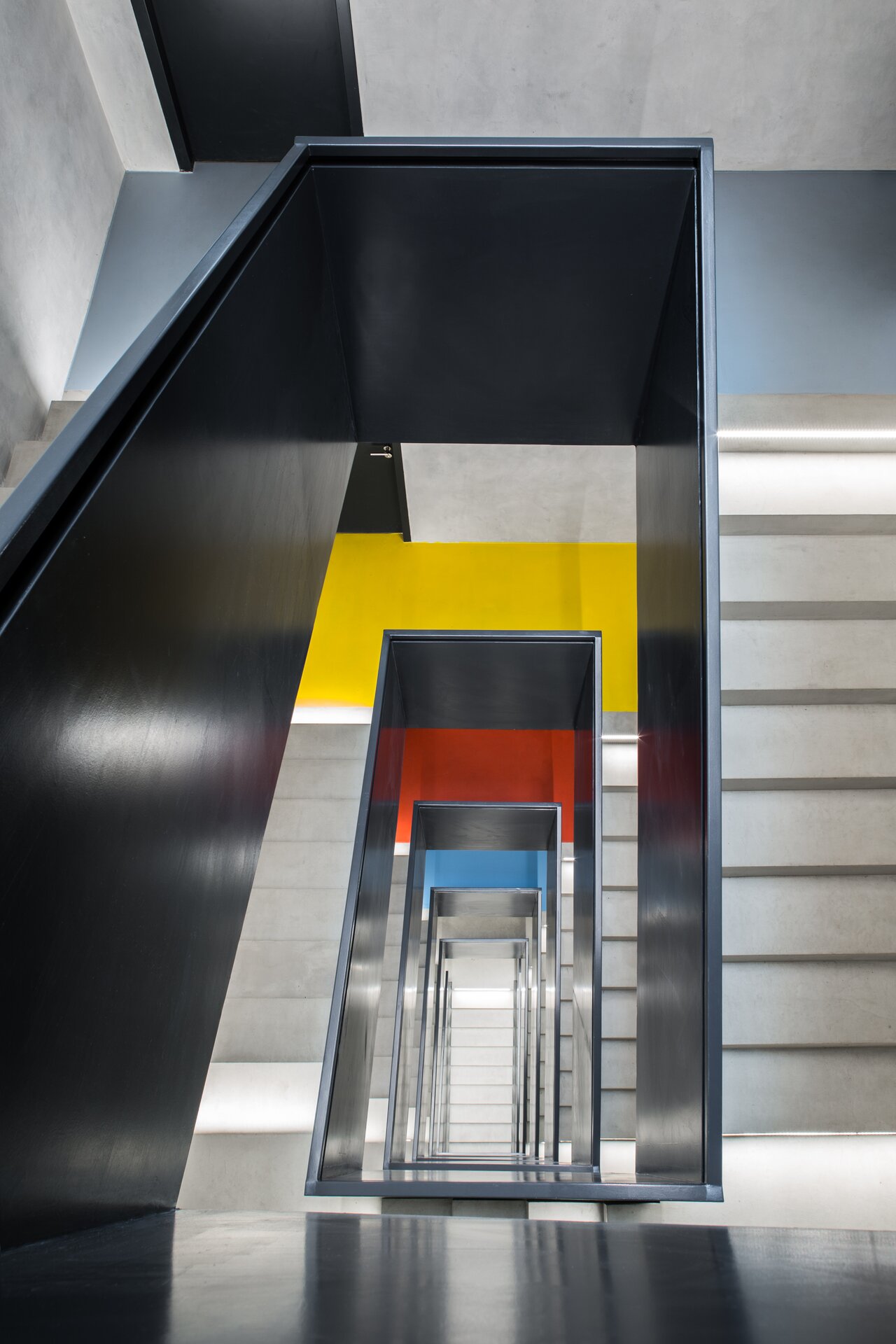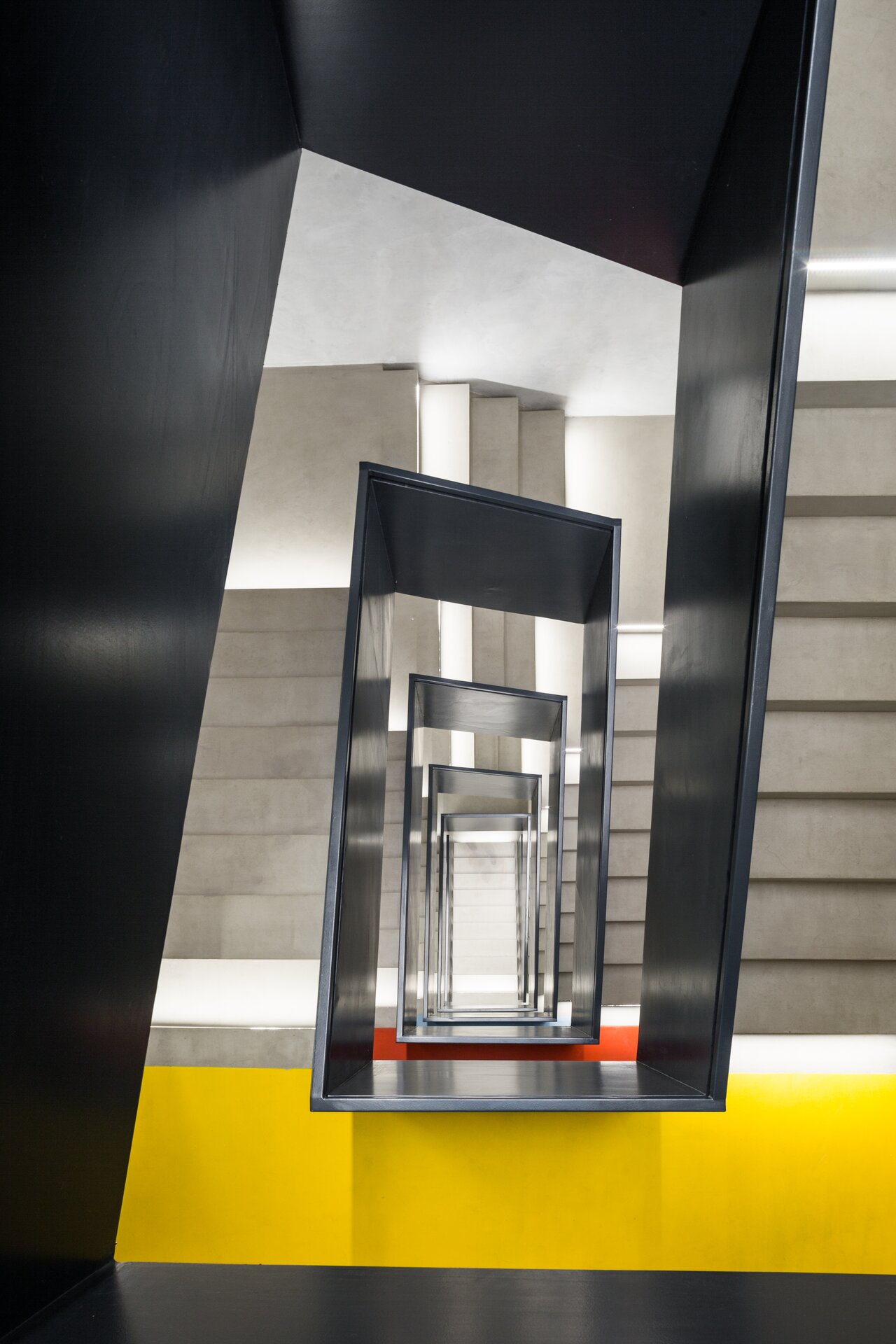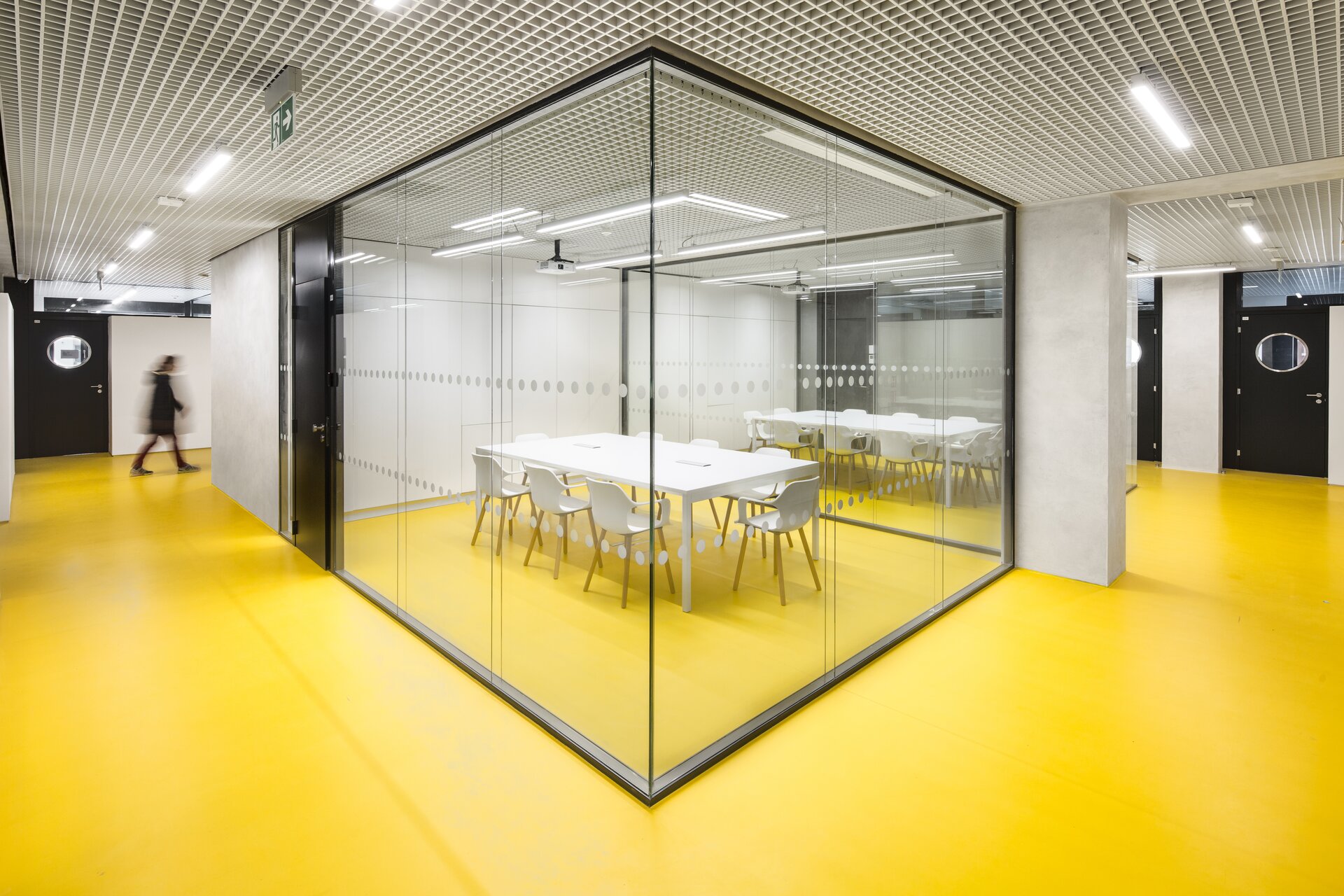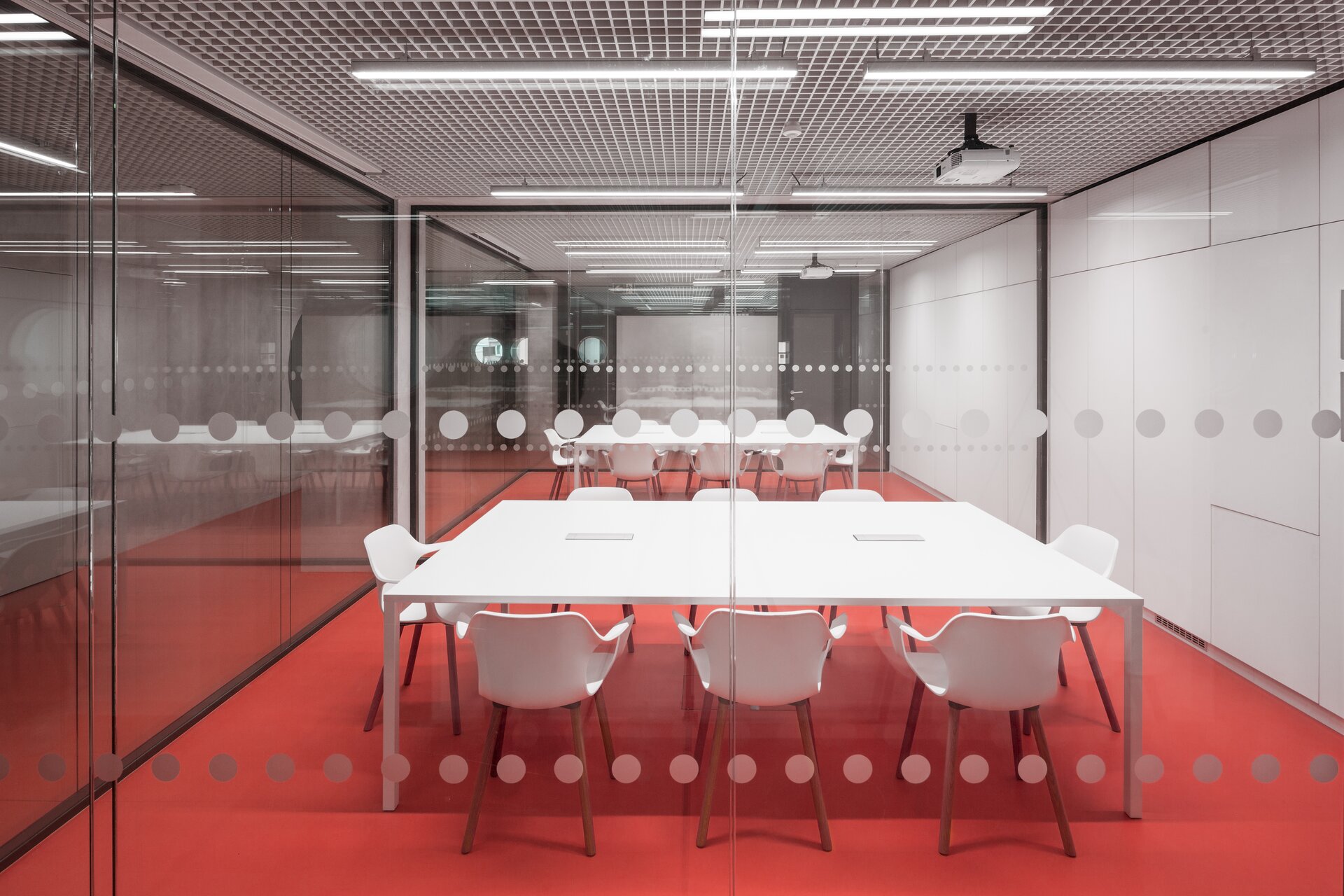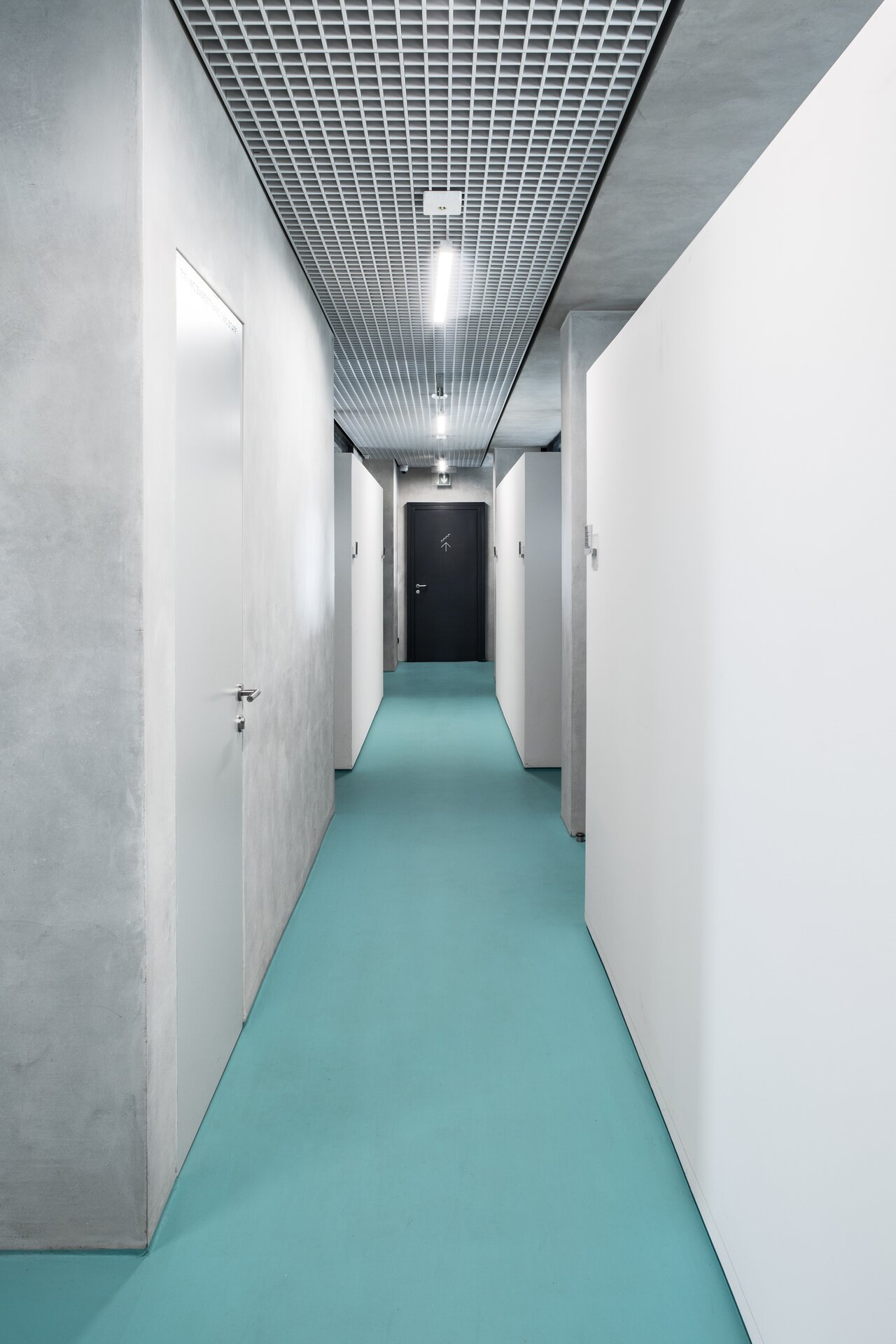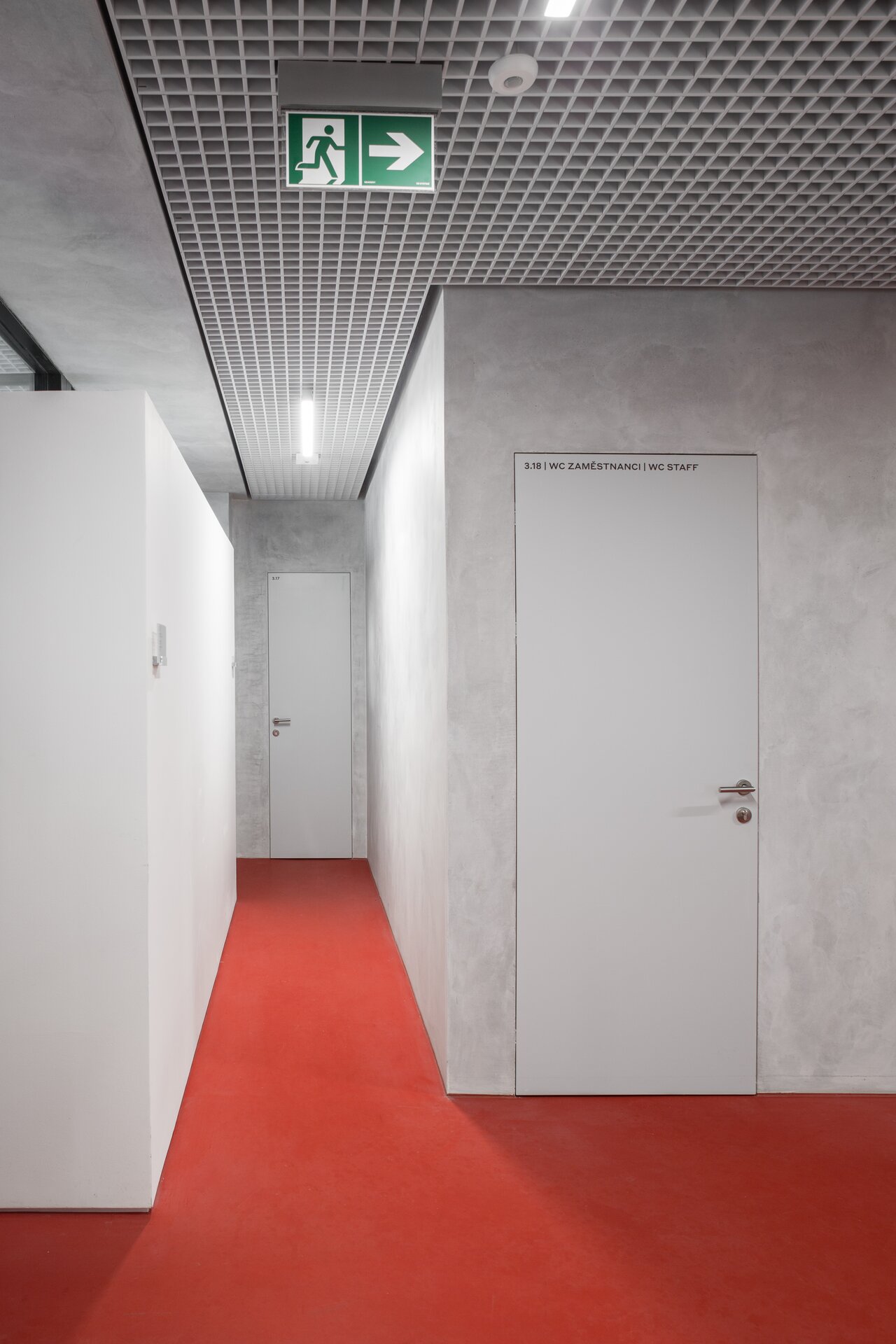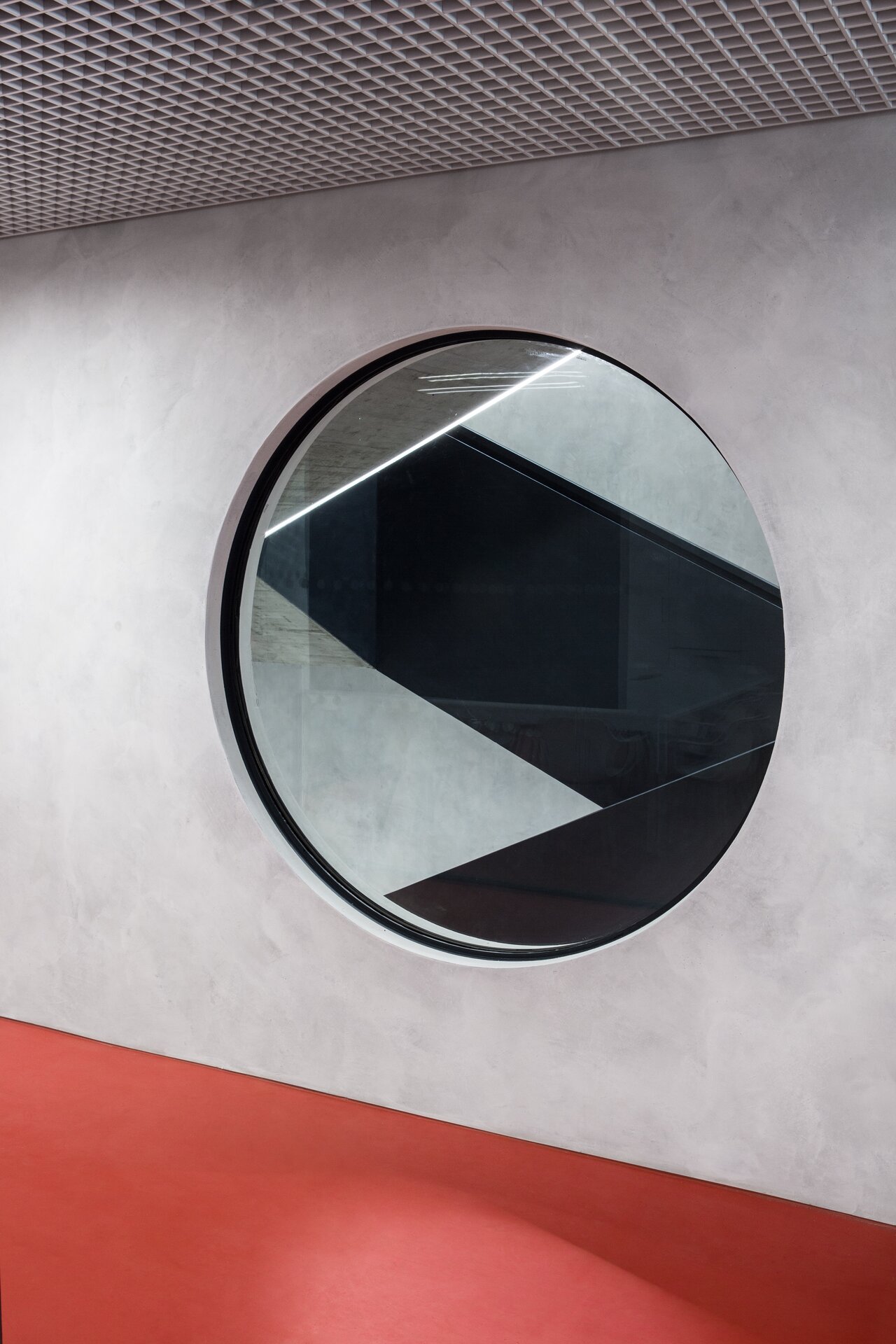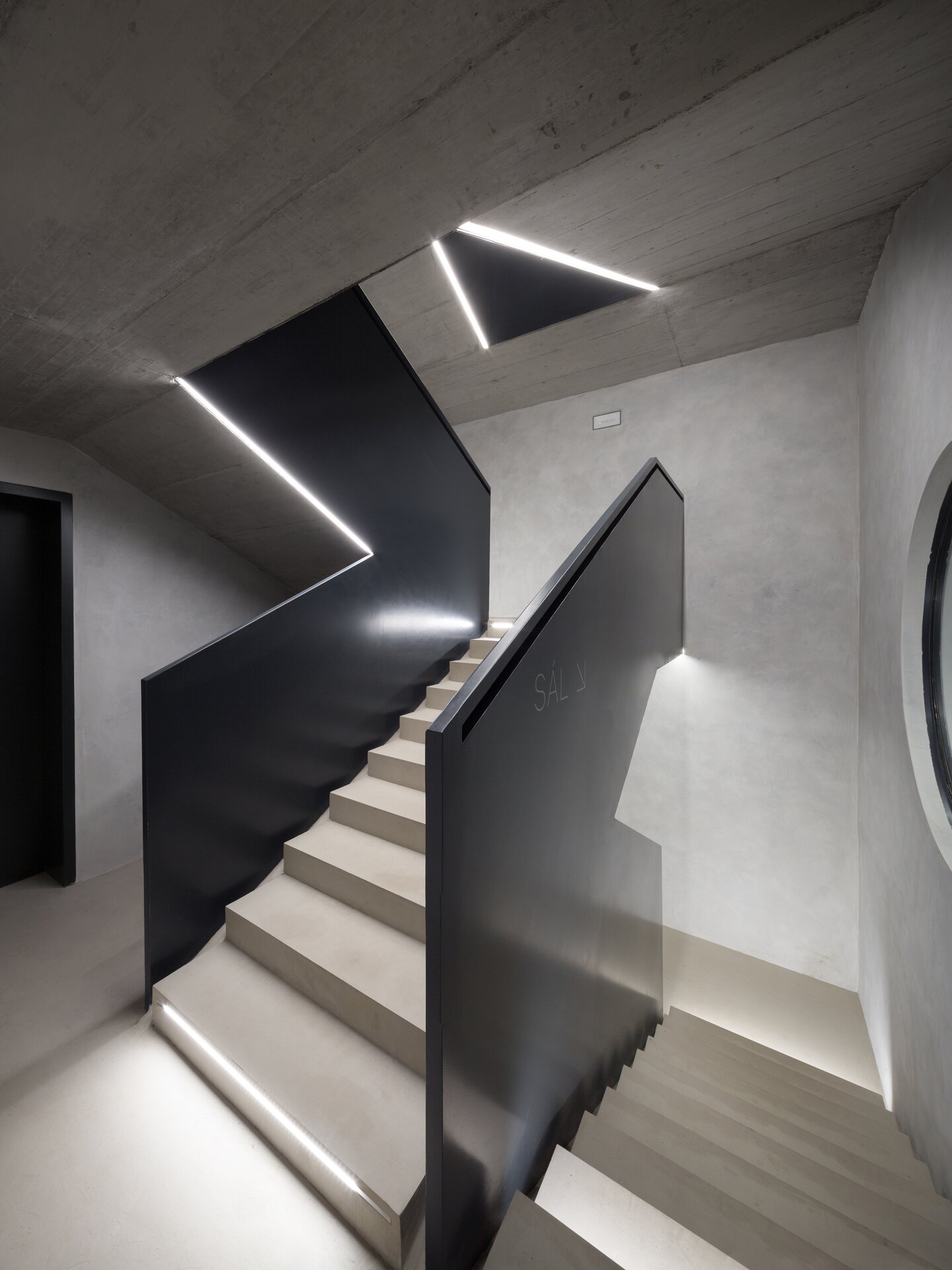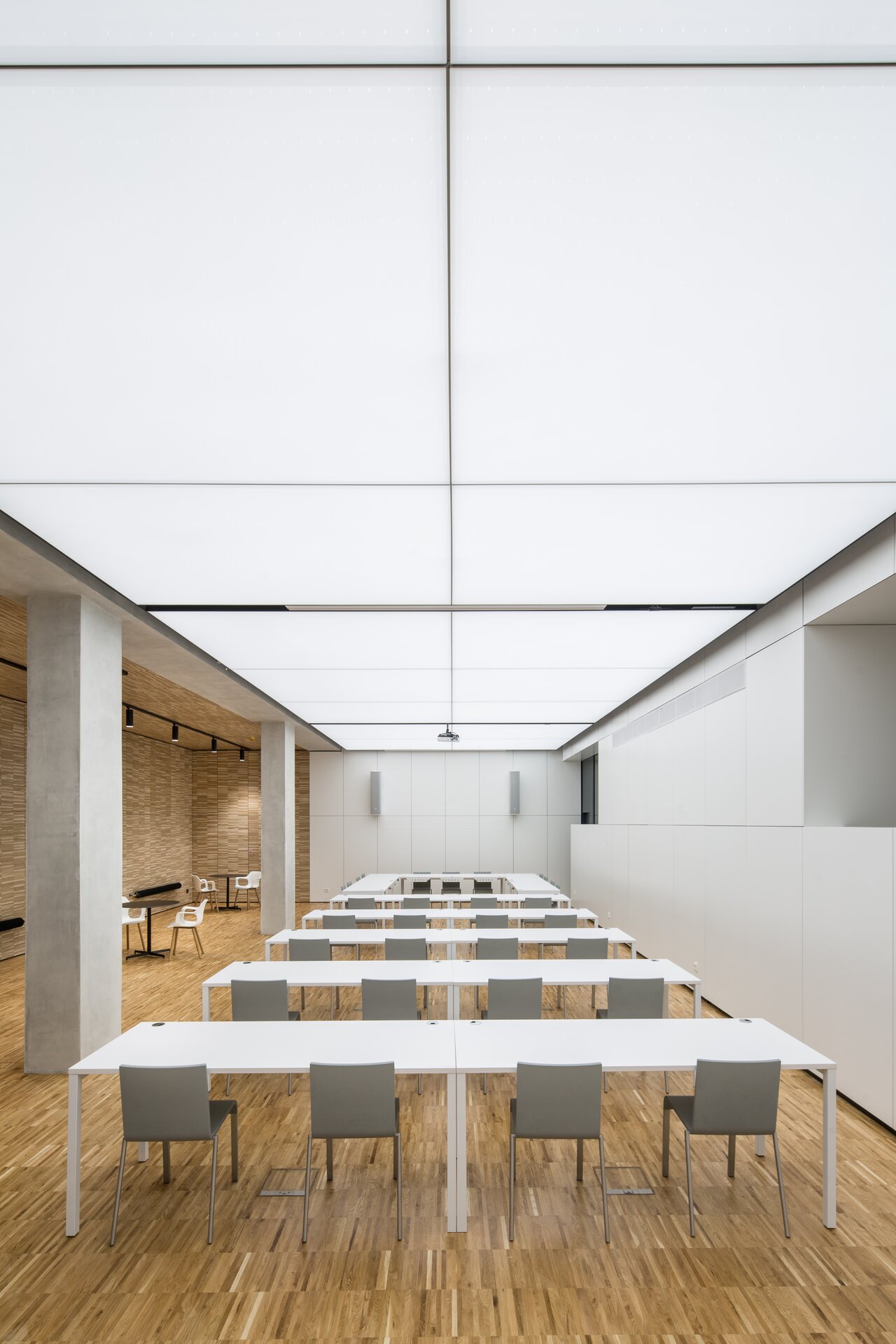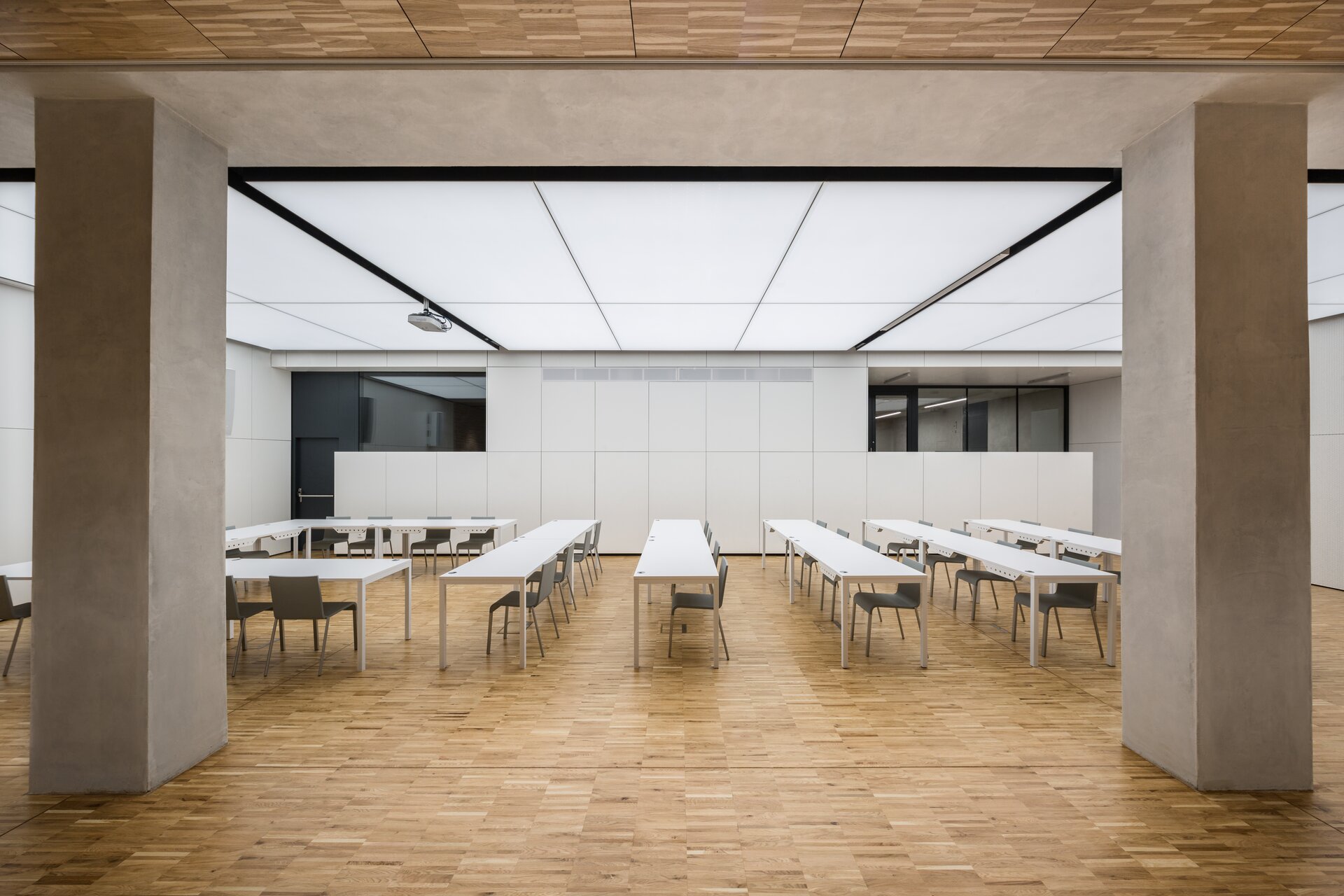 Author
Ing. arch. Vojtěch Sosna, Ing. arch. Jakub Straka, Ing. arch. Jáchym Svoboda / Atelier bod architekti s.r.o.
Studio
Location
U Průhonu 1338/38, Praha 7, 170 00
Investor
Městská část Praha 7
Supplier
"Společnost pro novou radnici Praha 7"

Vedoucí společník: GEOSAN GROUP a.s.
U Průhonu 1516/32, 170 00 Praha 7

Společník: Metrostav a.s.
Koželužská 2450/4, Praha 8, 180 00
Date of project approval
January 2020
Fotograf
Expressions used in a reconstruction refer to the morphology and materials of Holešovice, the building respects a historical context of the district with its specifications, honor local industrial aesthetics frequently composed by raw bricks. Although the building is significant, its expression was achieved by a humble means – using only the traditional local motives. The original building was stripped to the core, only the necessary loadbearing constructions were left and the beautiful structural skeleton was exposed. The beauty of the civil engineering constructions lies in their sincerity and honesty. Therefore we honor the size of a building module, a rhythm of the structure. The rising volume of a tower with a clock at the highest point is typical and self-evident. The unprecedented plasticity and solidity of the volume were achieved by using the grid together with a deep window lining.The facade with a strict grid corresponds with a rational room organization inside the building.
The expression of the building with its accent on tectonics refers to the engineering attitude and thinking. The raw brick as a facade solution has a similar feature as the tectonics, it is ancient and used for more than two thousand years. The concept of the building interior is based on rhythms of the spaces following each other and using resistant materials. The emphasis is put on the loadbearing structure. The goal is to define a clear boundary between the old and new, between the loadbearing and non-bearing structure. This simple consideration leads to a strict articulation of the corridors. All of the new partition walls never leans on the old structure, the new walls create boxes, which mostly serves as storage spaces for the offices.Each floor has its own color for better orientation. A significant interior element, which connects all the inner spaces, corridors and rooms, is a metal fake ceiling, which also affects the acoustics and absorbs the noise.
Green building
Environmental certification
| | |
| --- | --- |
| Type and level of certificate | - |
Water management
| | |
| --- | --- |
| Is rainwater used for irrigation? | |
| Is rainwater used for other purposes, e.g. toilet flushing ? | |
| Does the building have a green roof / facade ? | |
| Is reclaimed waste water used, e.g. from showers and sinks ? | |
The quality of the indoor environment
| | |
| --- | --- |
| Is clean air supply automated ? | |
| Is comfortable temperature during summer and winter automated? | |
| Is natural lighting guaranteed in all living areas? | |
| Is artificial lighting automated? | |
| Is acoustic comfort, specifically reverberation time, guaranteed? | |
| Does the layout solution include zoning and ergonomics elements? | |
Principles of circular economics
| | |
| --- | --- |
| Does the project use recycled materials? | |
| Does the project use recyclable materials? | |
| Are materials with a documented Environmental Product Declaration (EPD) promoted in the project? | |
| Are other sustainability certifications used for materials and elements? | |
Energy efficiency
| | |
| --- | --- |
| Energy performance class of the building according to the Energy Performance Certificate of the building | B |
| Is efficient energy management (measurement and regular analysis of consumption data) considered? | |
| Are renewable sources of energy used, e.g. solar system, photovoltaics? | |
Interconnection with surroundings
| | |
| --- | --- |
| Does the project enable the easy use of public transport? | |
| Does the project support the use of alternative modes of transport, e.g cycling, walking etc. ? | |
| Is there access to recreational natural areas, e.g. parks, in the immediate vicinity of the building? | |