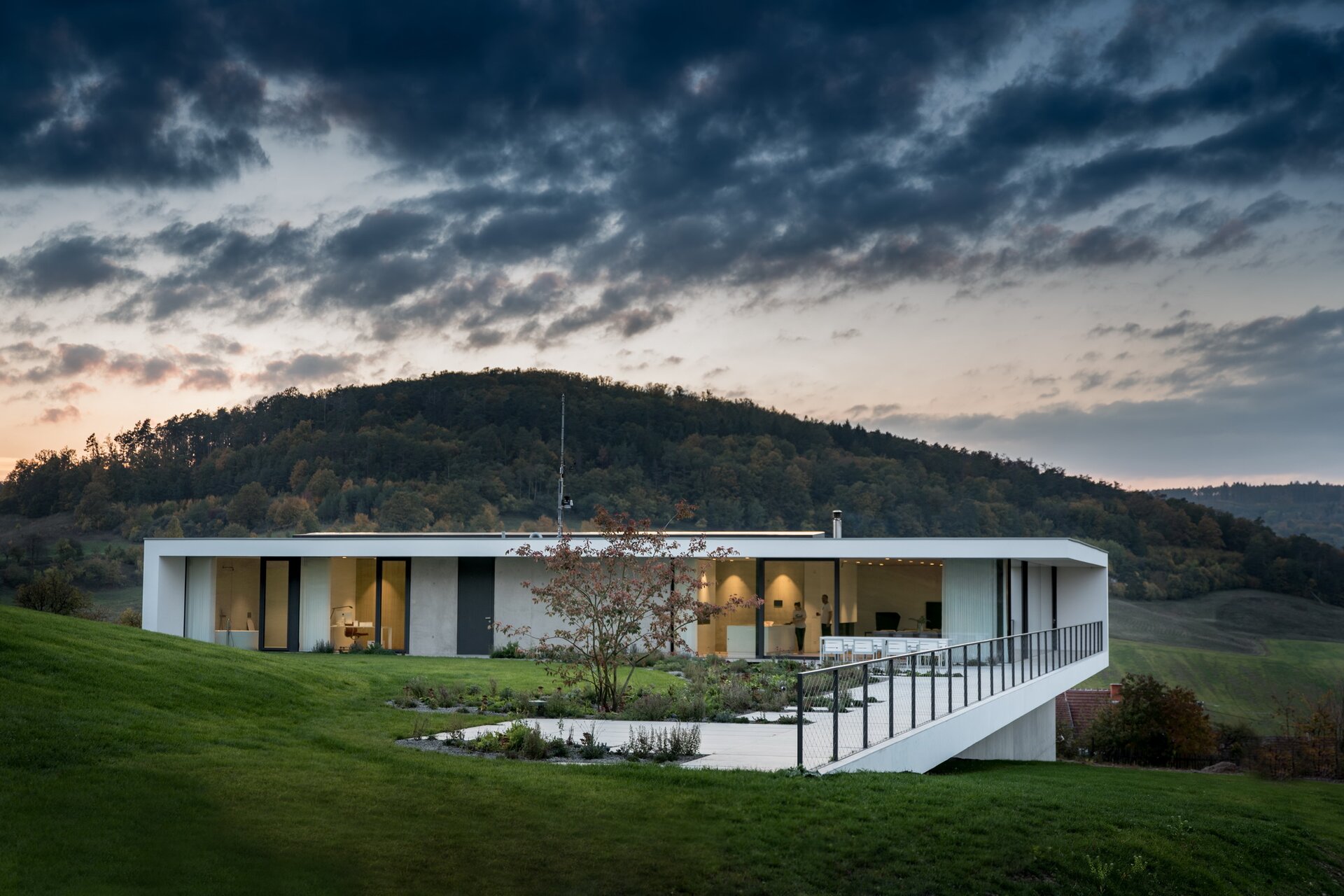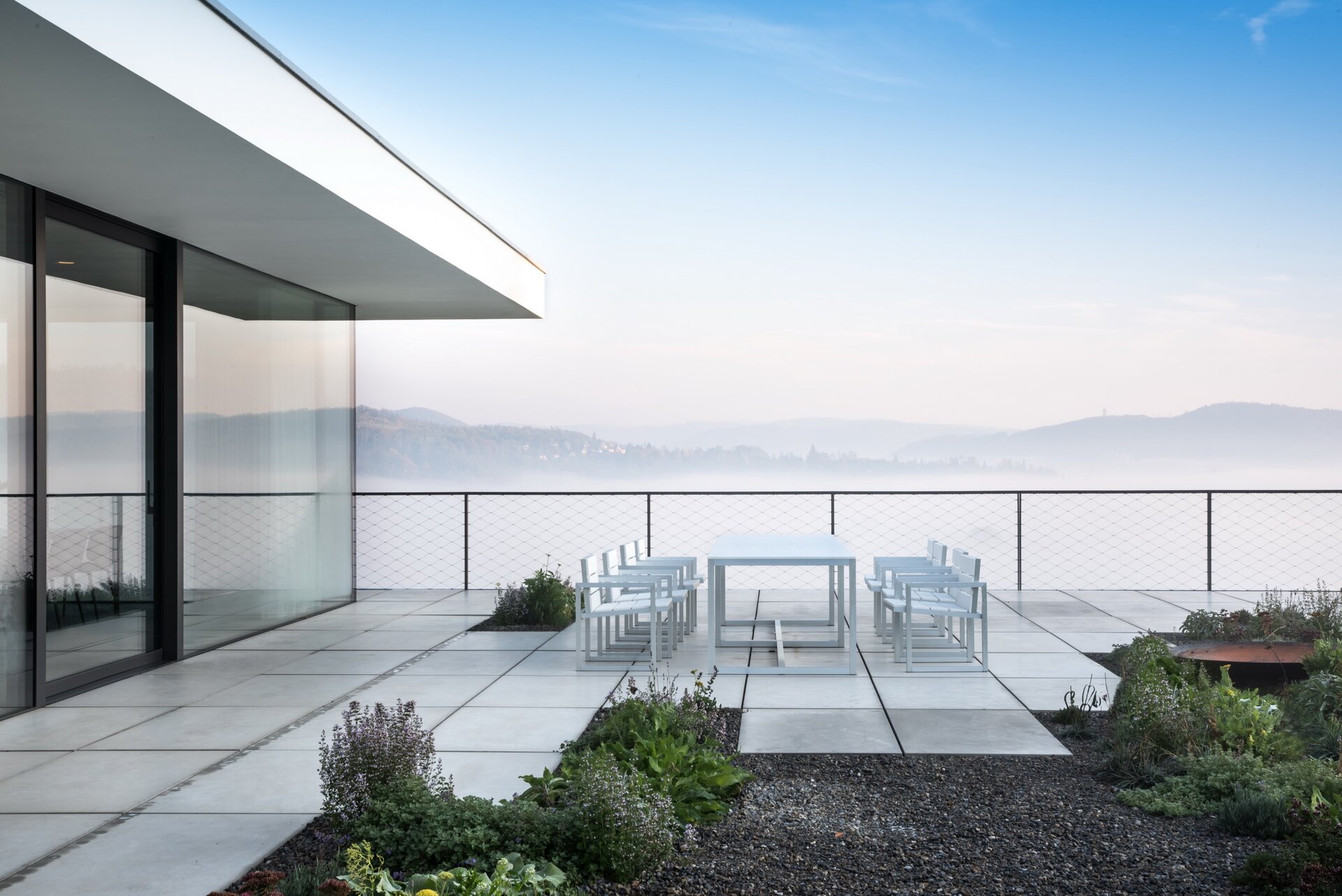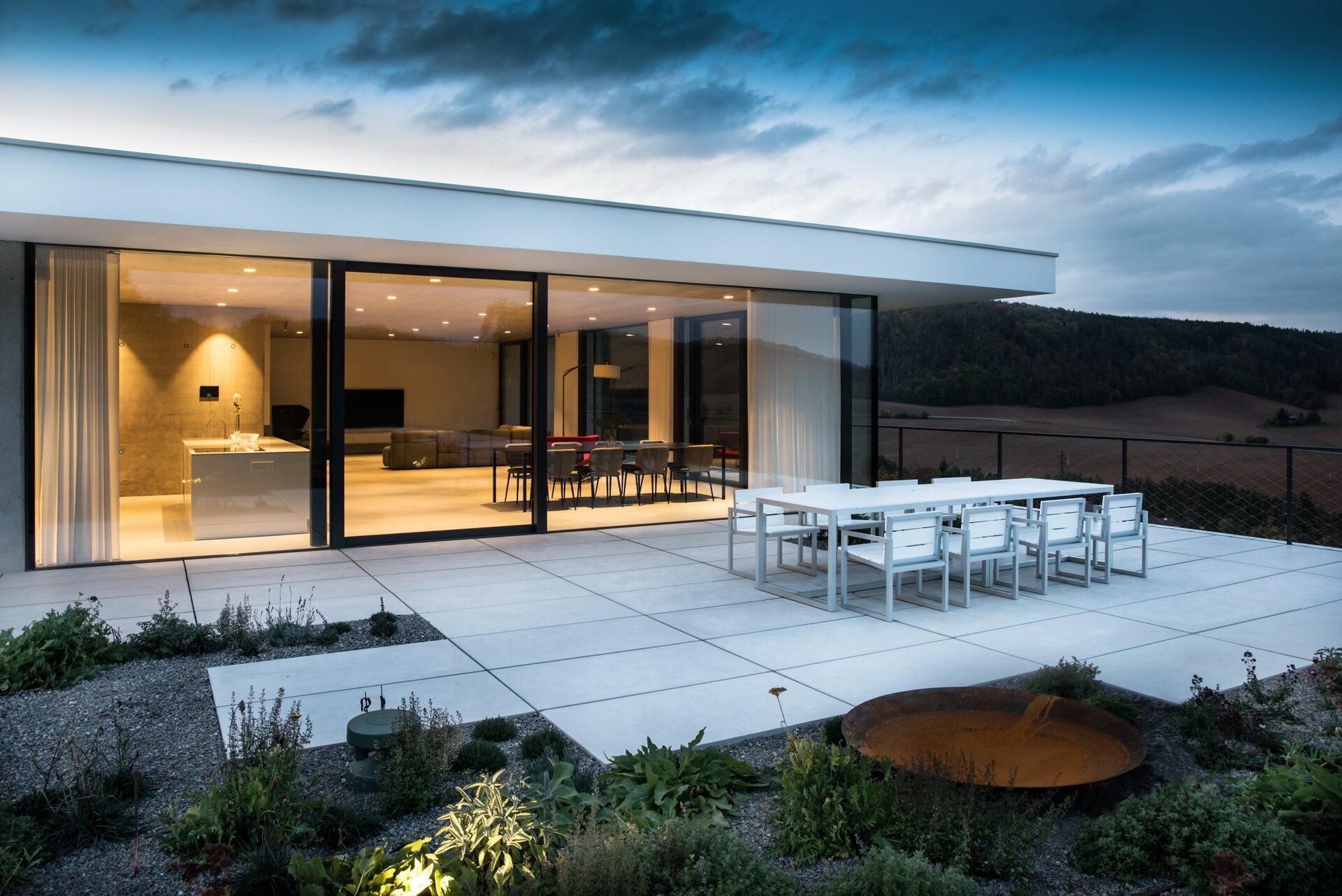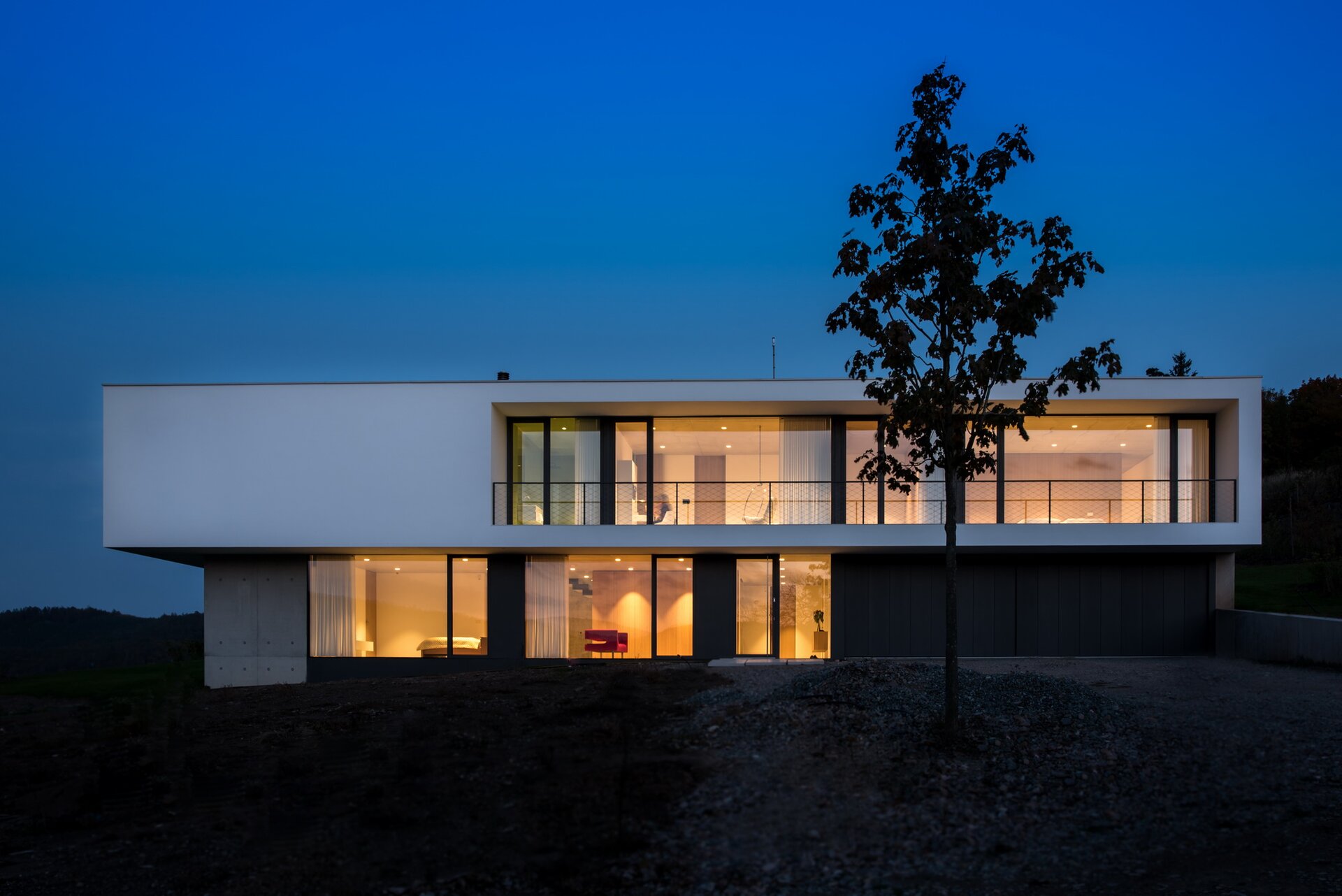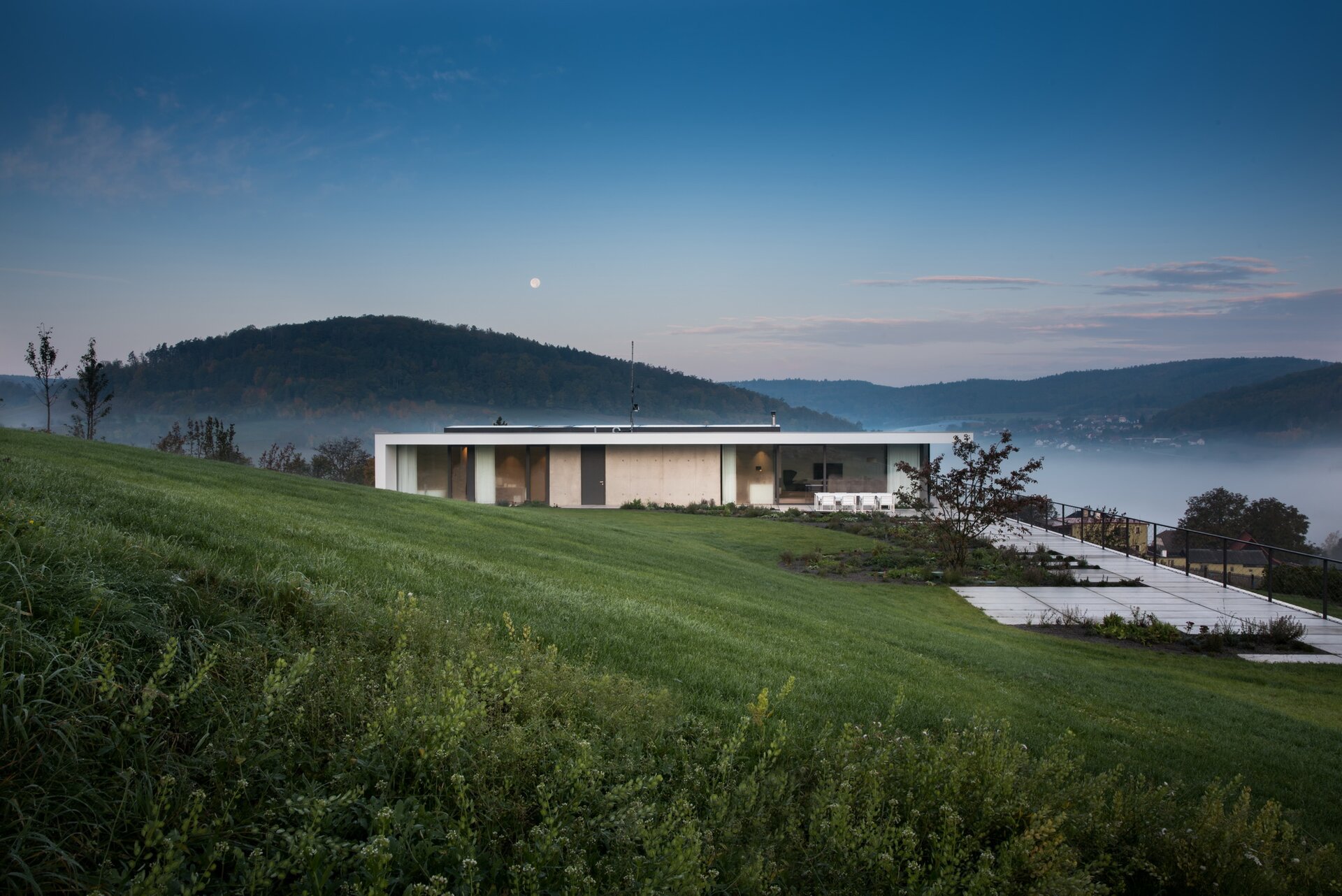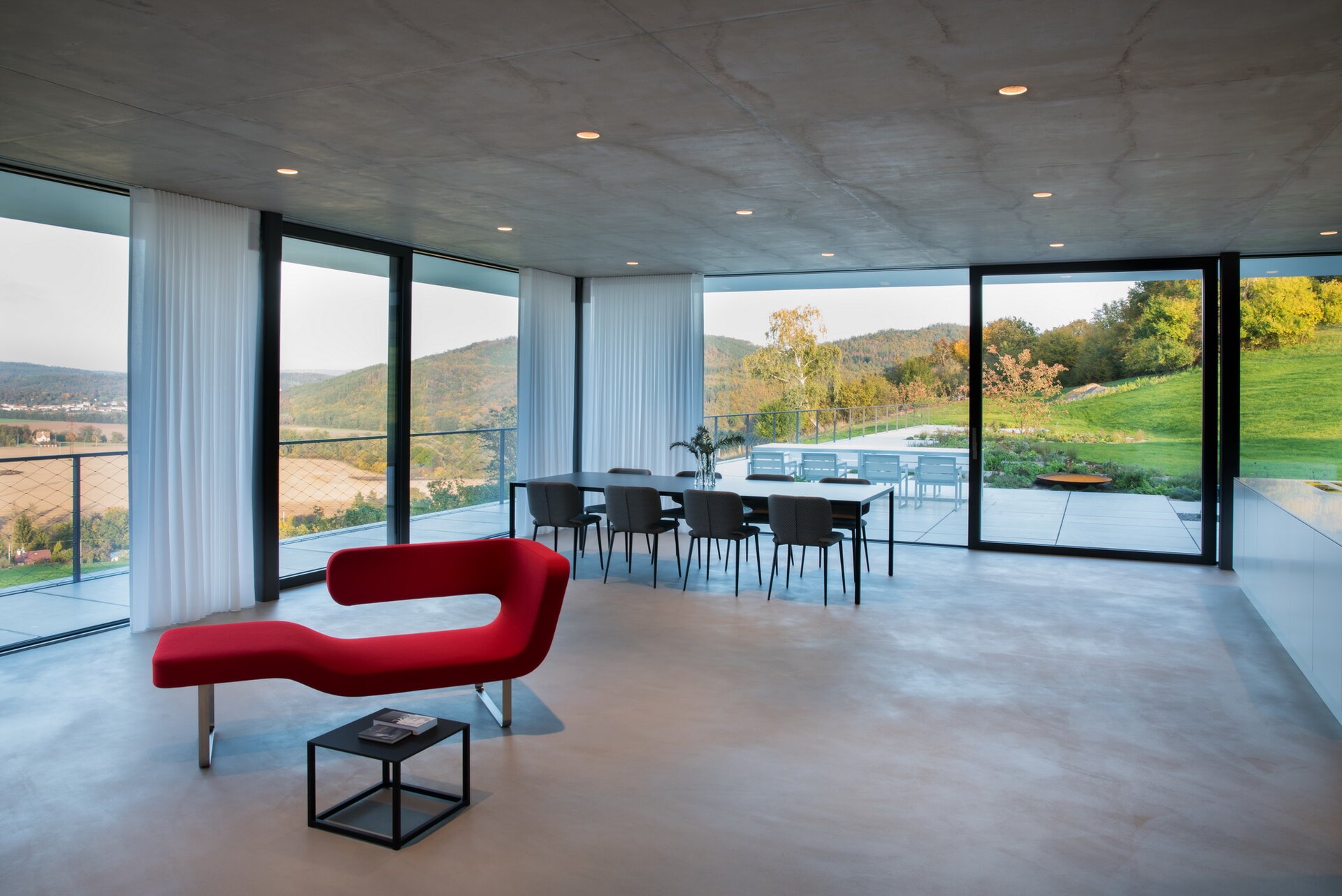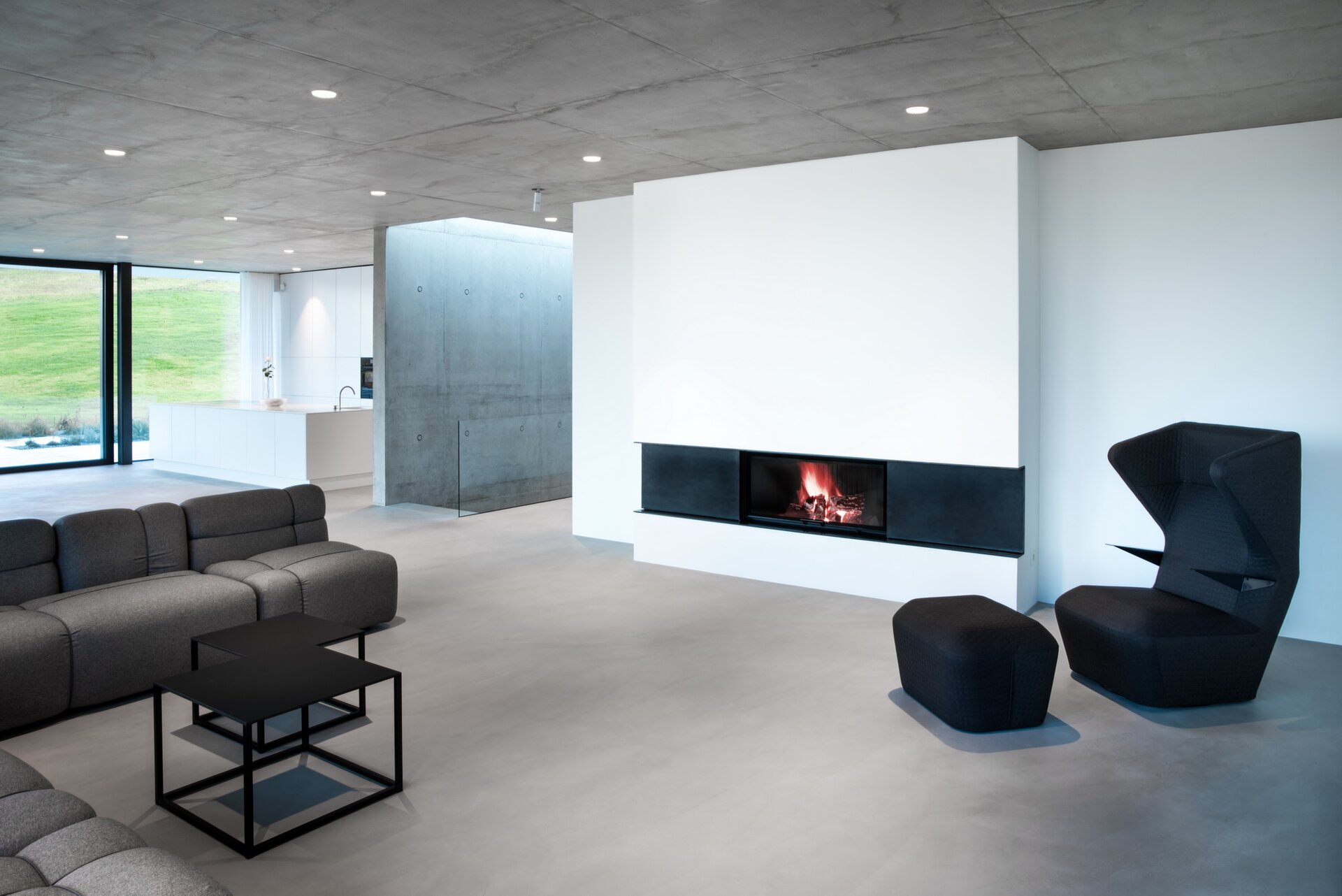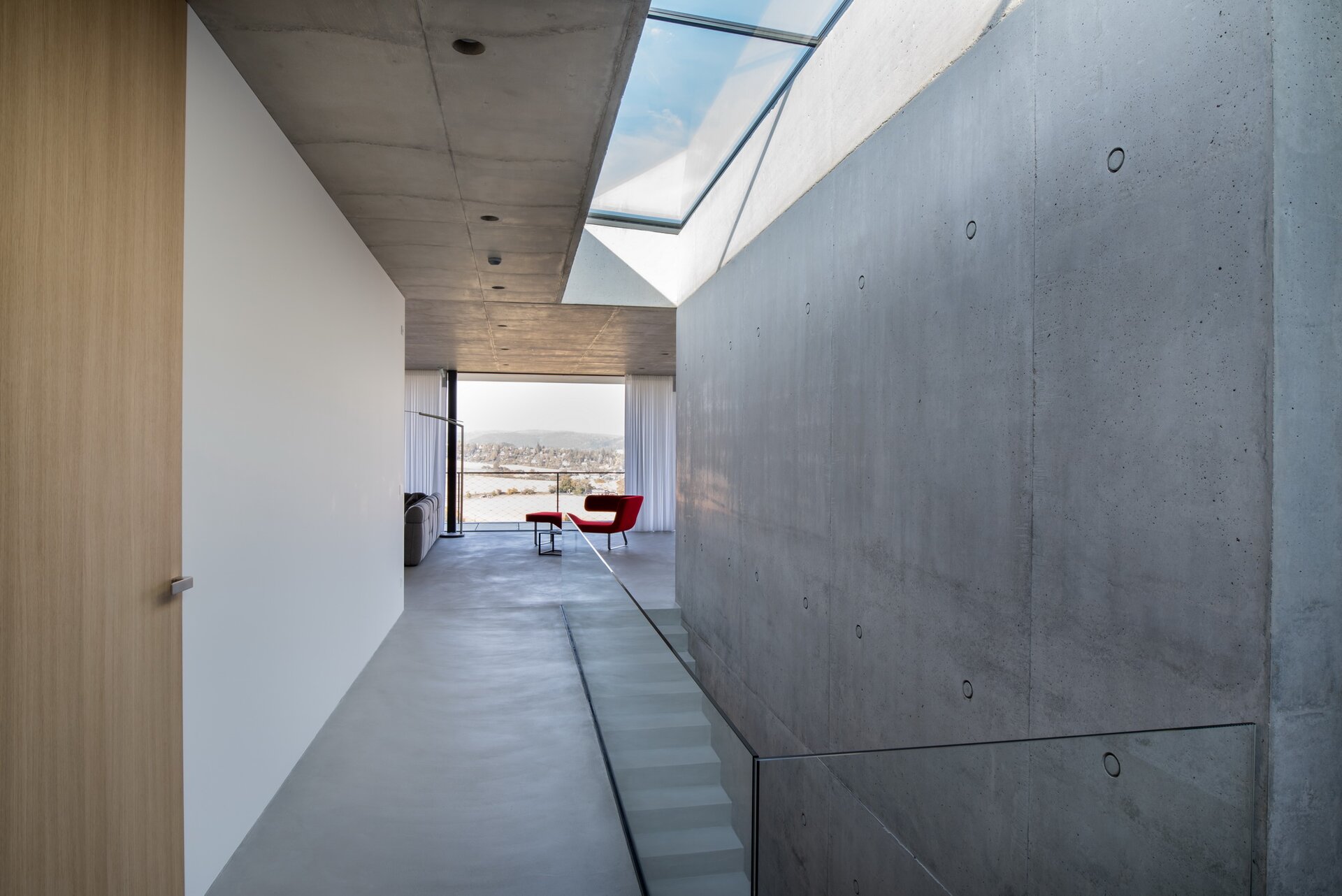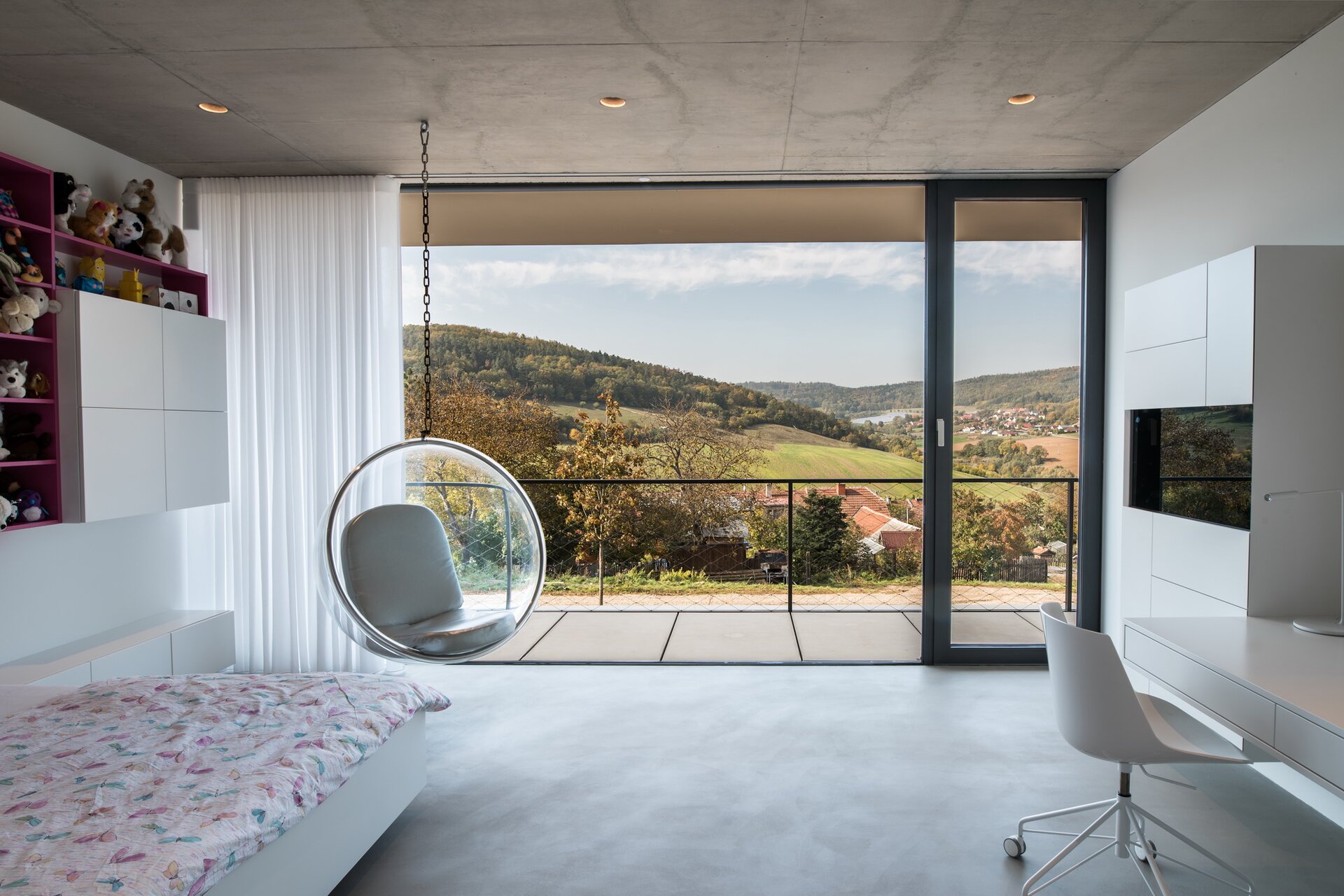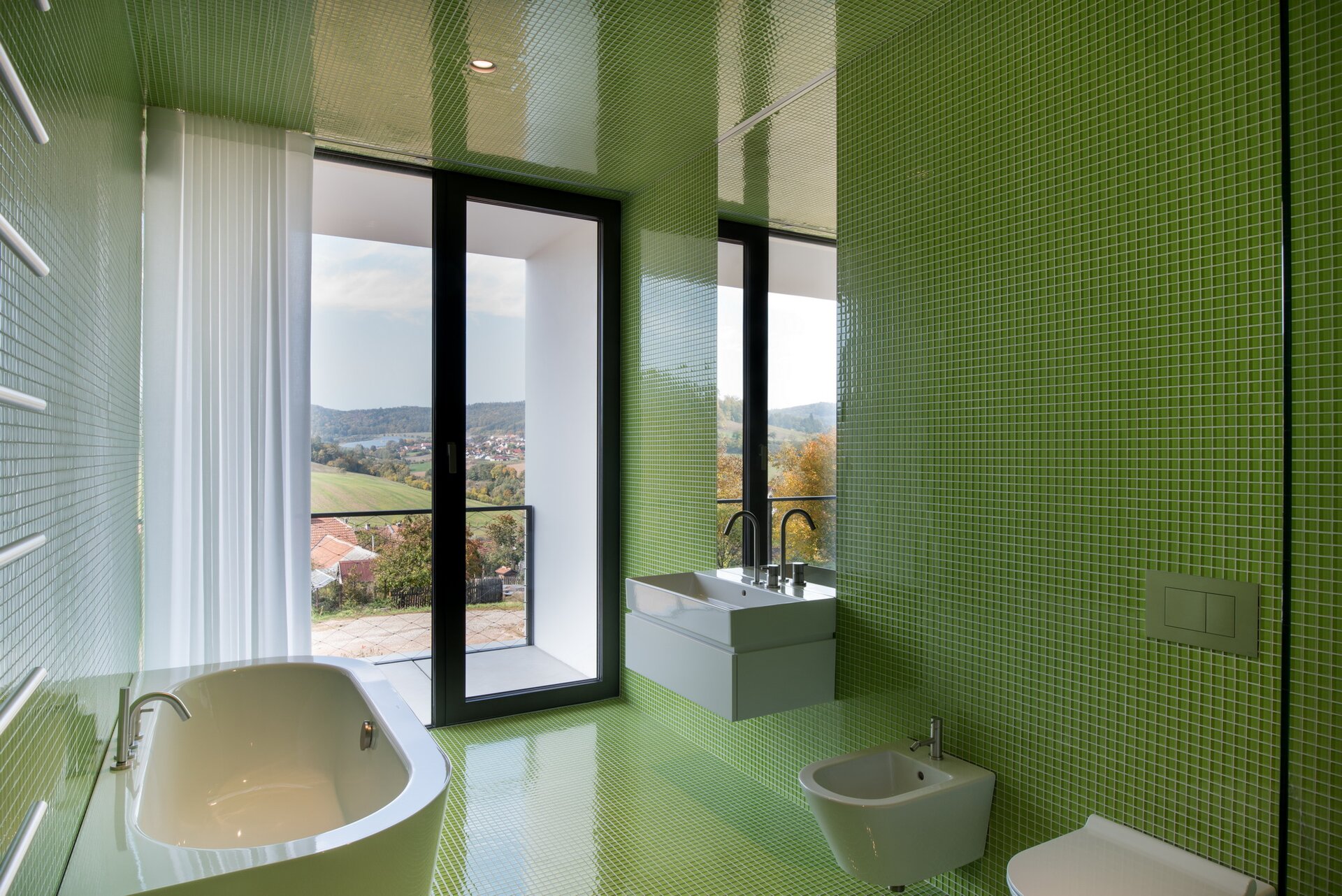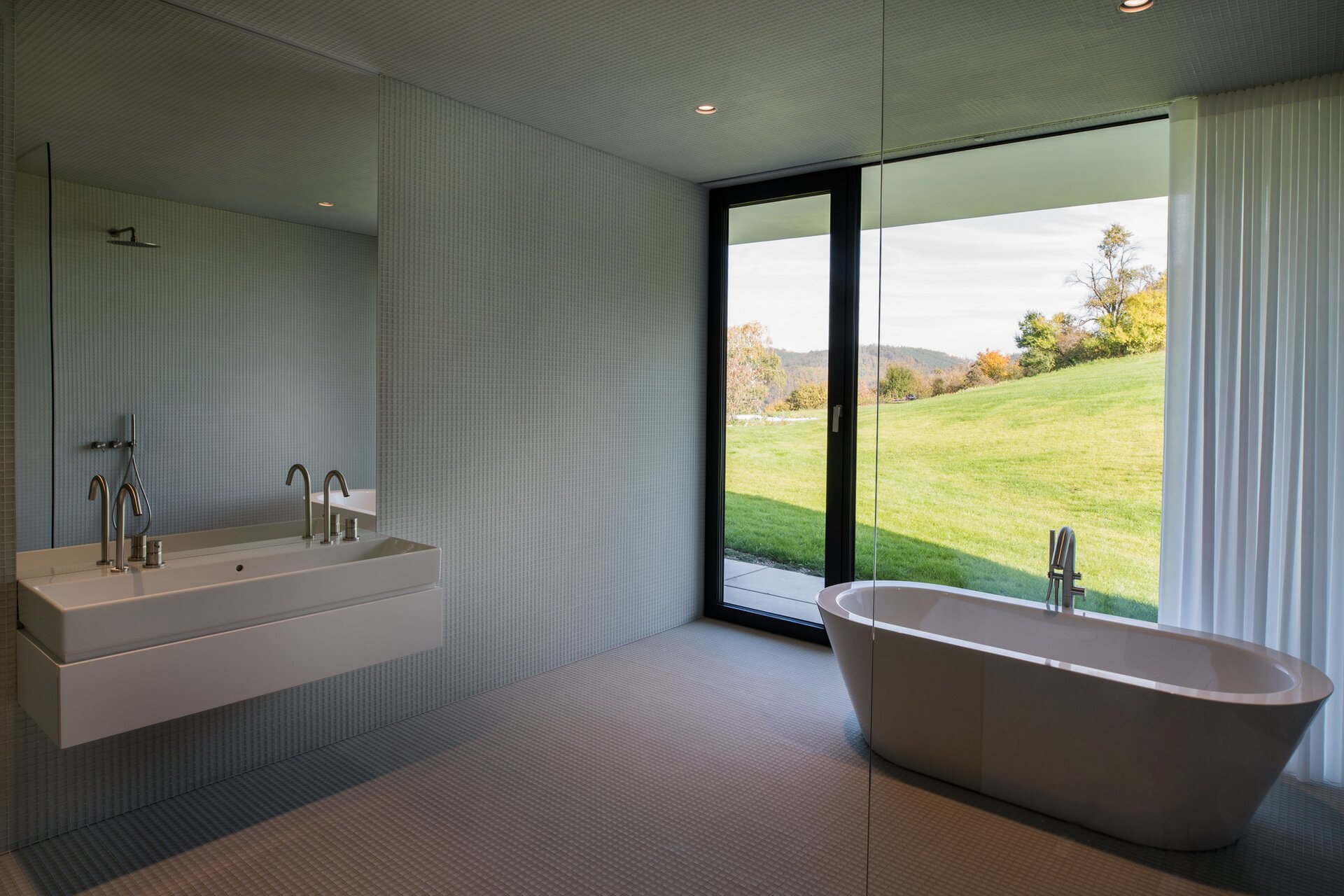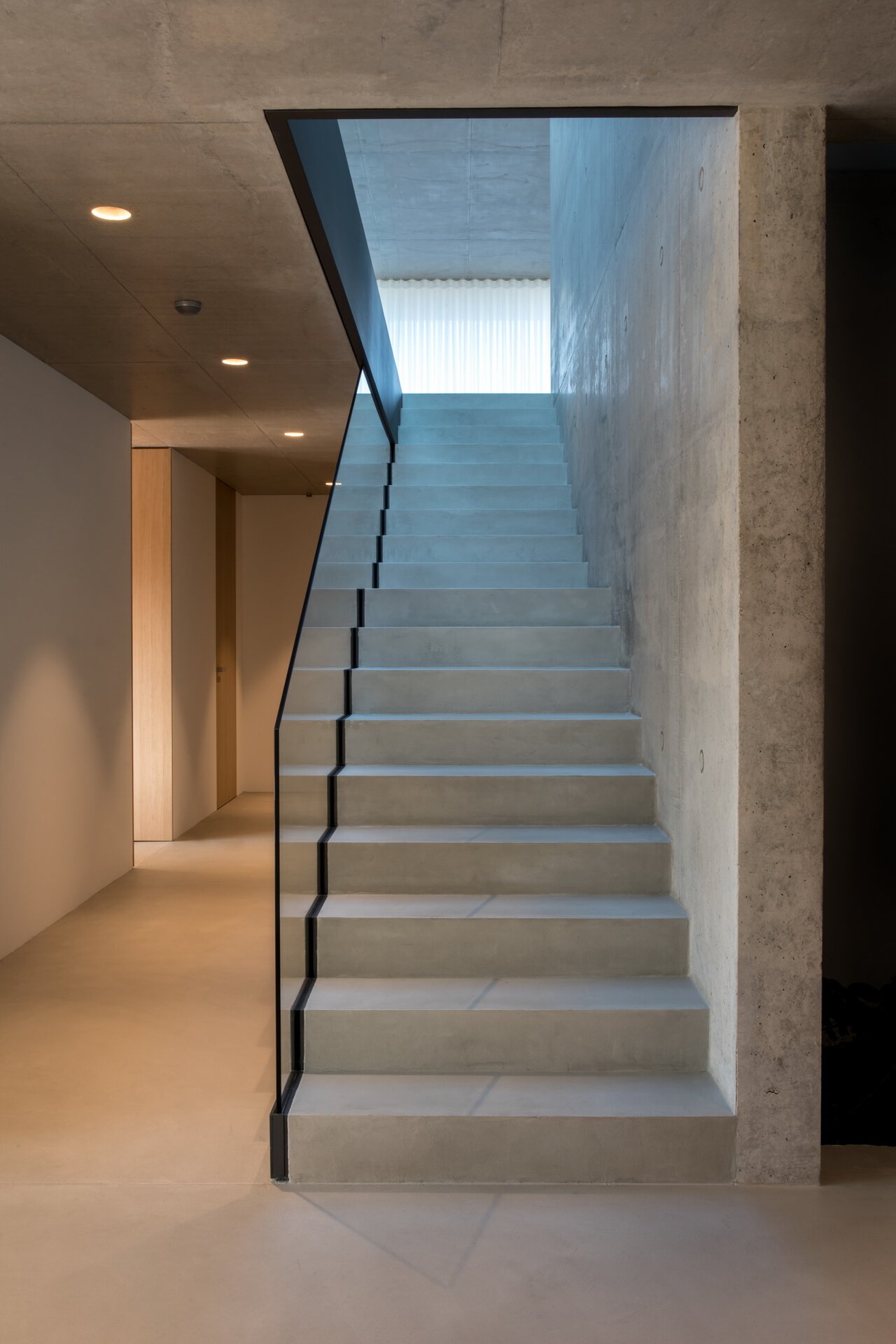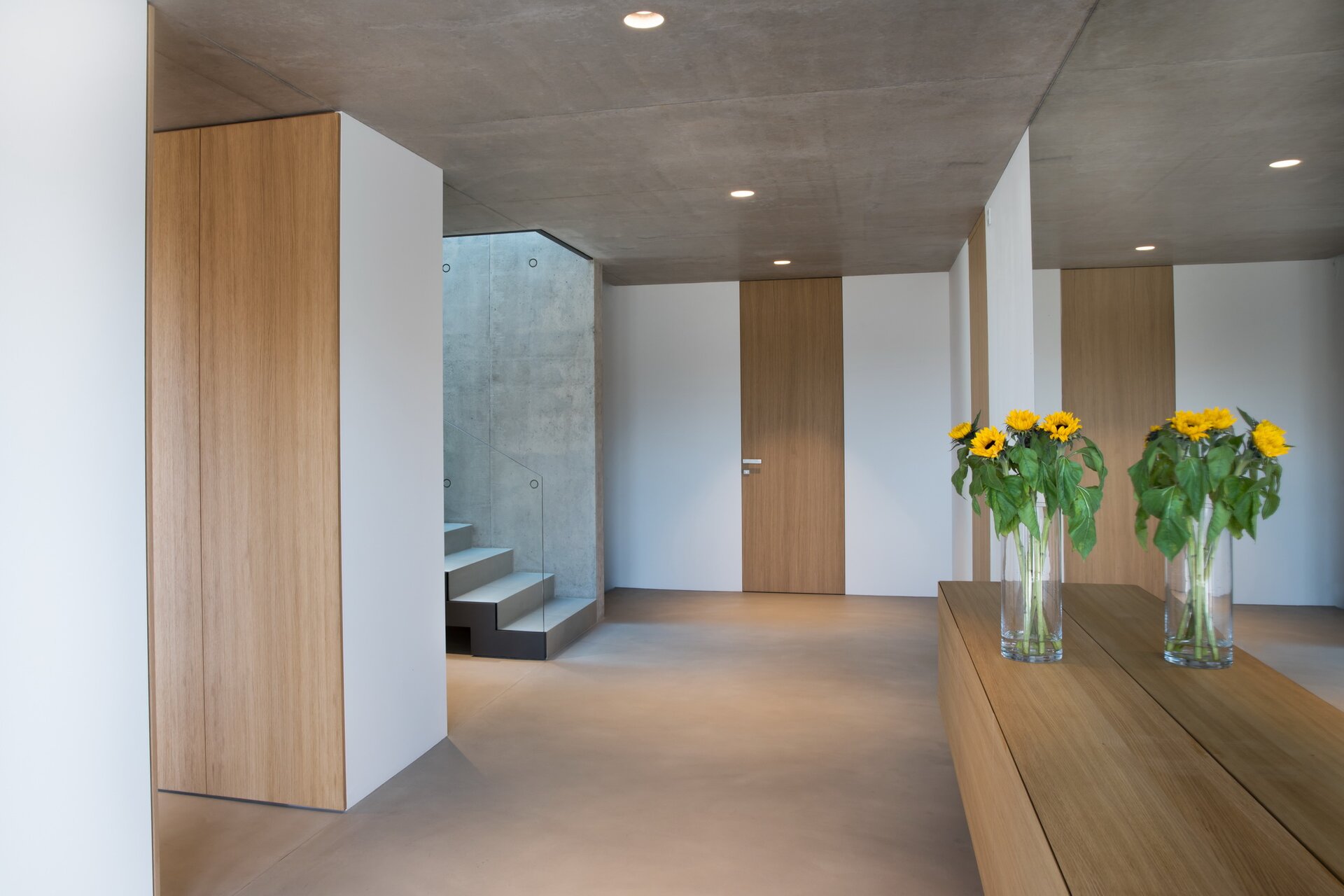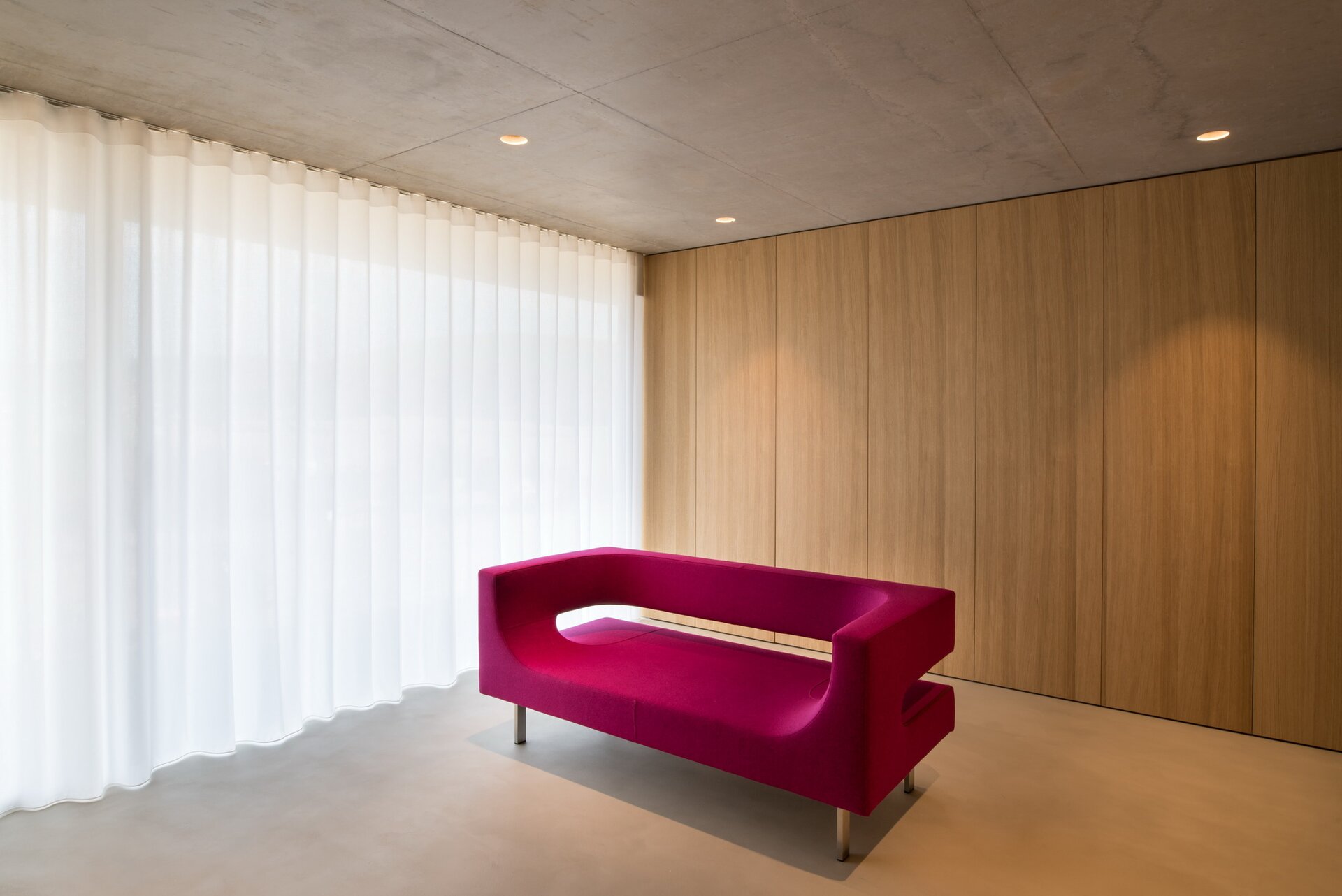 | | |
| --- | --- |
| Author | ing.arch. Martin Klimecký |
| Studio | |
| Location | Heroltice 90, 666 01 Heroltice, Brno-venkov |
| Investor | soukromá osoba |
| Supplier | LP Staving s.r.o. |
| Date of project approval | January 2020 |
| Fotograf | |
With regard to the sloping land, the layout of the house was chosen so that all facilities, including the garage and guest suite, are located in the basement, with a connection to the street. On the ground floor, which is accessible from the basement by a staircase and elevator, there is an apartment in a single horizontal plane, with direct link to a comfortably sized terrace. The house by its configuration allows undisturbed views of the countryside, both in the daily zone and in the bedroom tract. Most of the land is left in its natural slope, only in connection to the main living space on the ground floor and the entrance to the garage are terraces set in a slope. Landscaping follows the natural character of the site.
The house has a reinforced concrete supporting structure combined with masonry and steel columns. The facade of the house is solved by a combination of contact insulation with a smooth cut plaster and sandwiches with a surface of exposed concrete moniera. Glazed fillers are frameless, always to the entire height of the room. The roof of the house is flat with extensive vegetation. In the interior, an exposed concrete is applied on the ceilings and staircases, most of the walls are plastered. Floors are made of manually smoothed screeds. All surfaces in the bathrooms are made of glass mosaic. The surface of the interior doors and built-in cabinets is made up of oak veneer.
The primary source of energy for heating and cooling is the ground-water heat pump. It gains energy from a trio of 130-meter deep wells. The heating of the house is provided by underfloor heating, cooling is solved by activating the concrete core located in the reinforced concrete ceiling plate.
Green building
Environmental certification
| | |
| --- | --- |
| Type and level of certificate | - |
Water management
| | |
| --- | --- |
| Is rainwater used for irrigation? | |
| Is rainwater used for other purposes, e.g. toilet flushing ? | |
| Does the building have a green roof / facade ? | |
| Is reclaimed waste water used, e.g. from showers and sinks ? | |
The quality of the indoor environment
| | |
| --- | --- |
| Is clean air supply automated ? | |
| Is comfortable temperature during summer and winter automated? | |
| Is natural lighting guaranteed in all living areas? | |
| Is artificial lighting automated? | |
| Is acoustic comfort, specifically reverberation time, guaranteed? | |
| Does the layout solution include zoning and ergonomics elements? | |
Principles of circular economics
| | |
| --- | --- |
| Does the project use recycled materials? | |
| Does the project use recyclable materials? | |
| Are materials with a documented Environmental Product Declaration (EPD) promoted in the project? | |
| Are other sustainability certifications used for materials and elements? | |
Energy efficiency
| | |
| --- | --- |
| Energy performance class of the building according to the Energy Performance Certificate of the building | C |
| Is efficient energy management (measurement and regular analysis of consumption data) considered? | |
| Are renewable sources of energy used, e.g. solar system, photovoltaics? | |
Interconnection with surroundings
| | |
| --- | --- |
| Does the project enable the easy use of public transport? | |
| Does the project support the use of alternative modes of transport, e.g cycling, walking etc. ? | |
| Is there access to recreational natural areas, e.g. parks, in the immediate vicinity of the building? | |