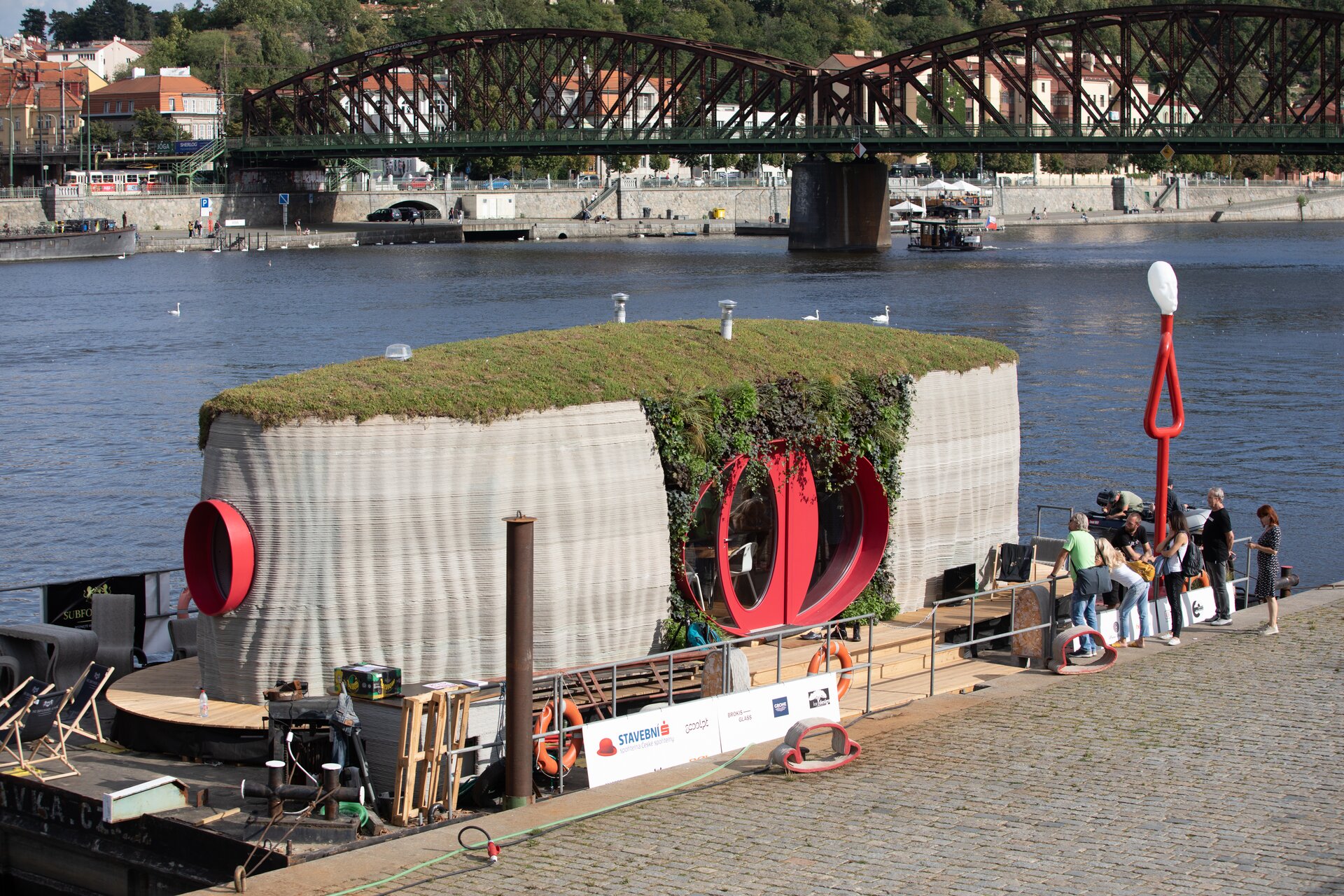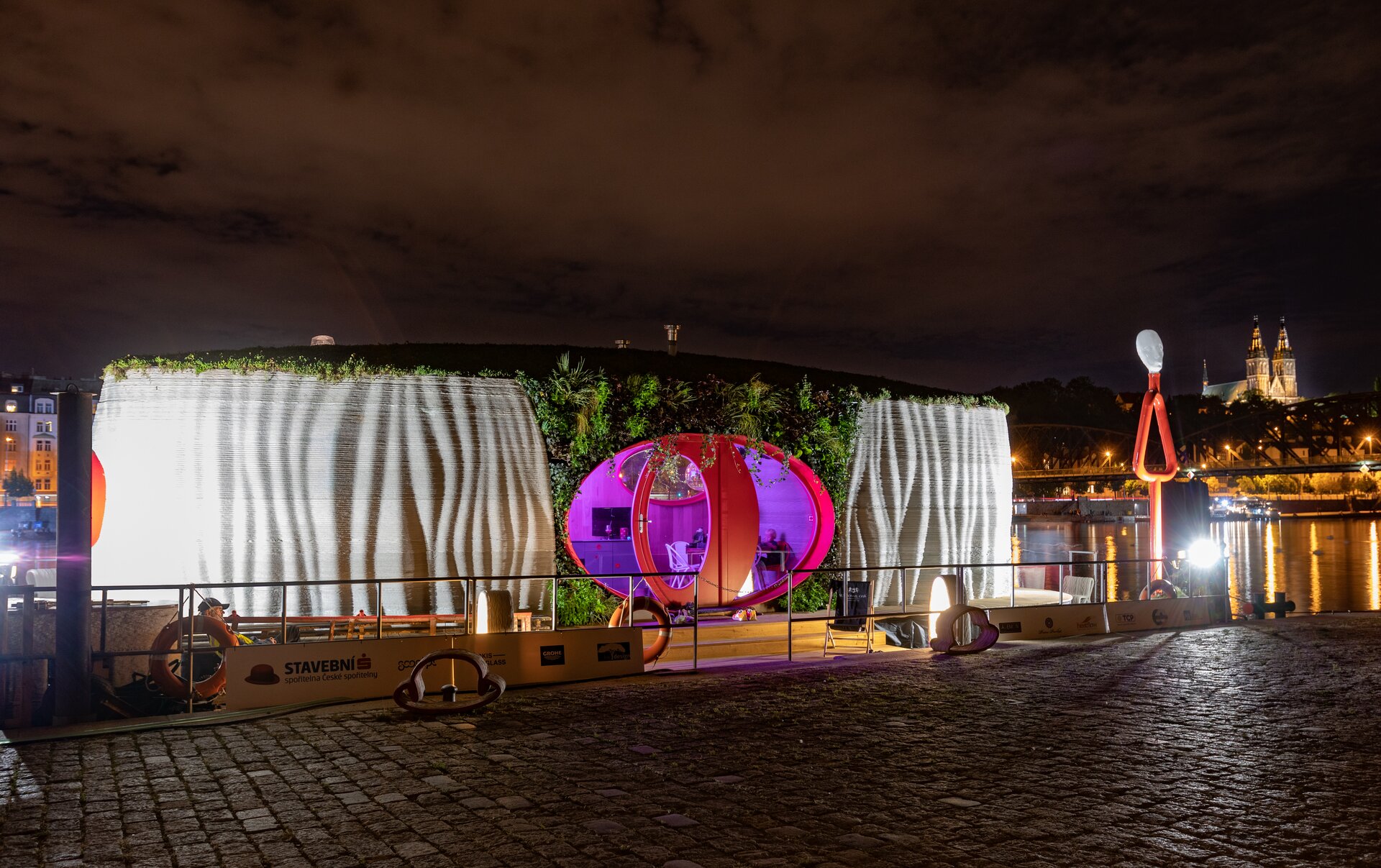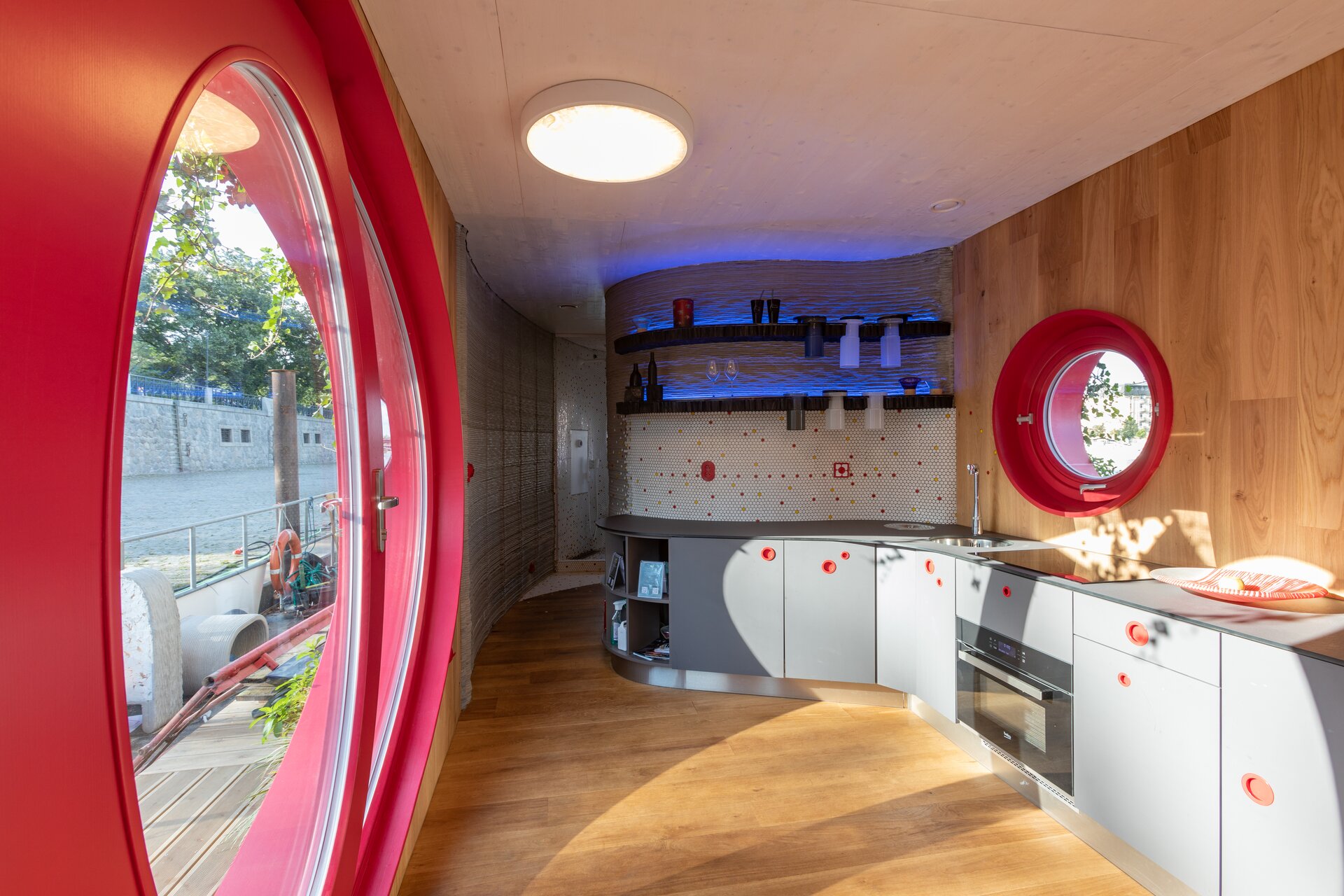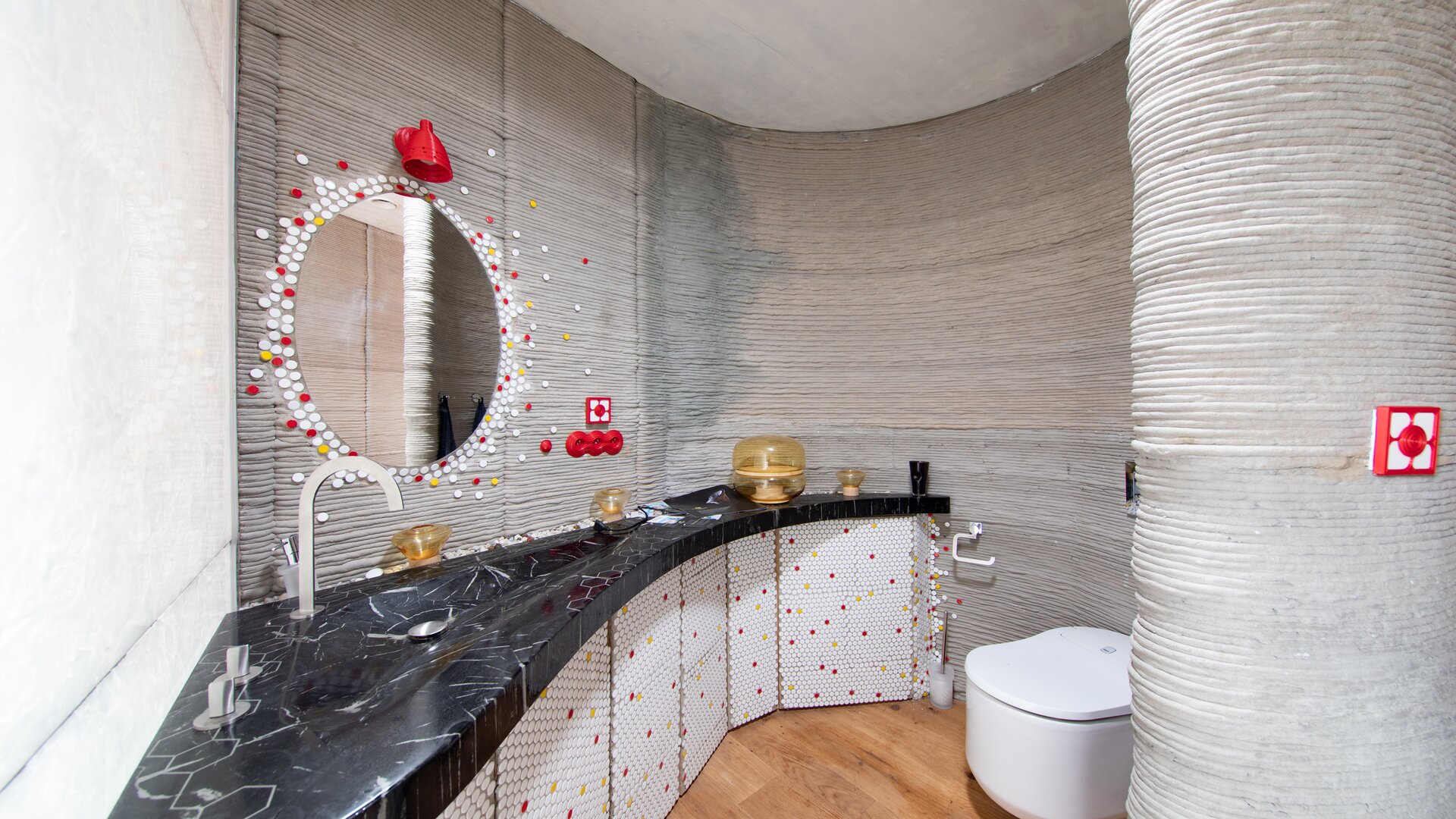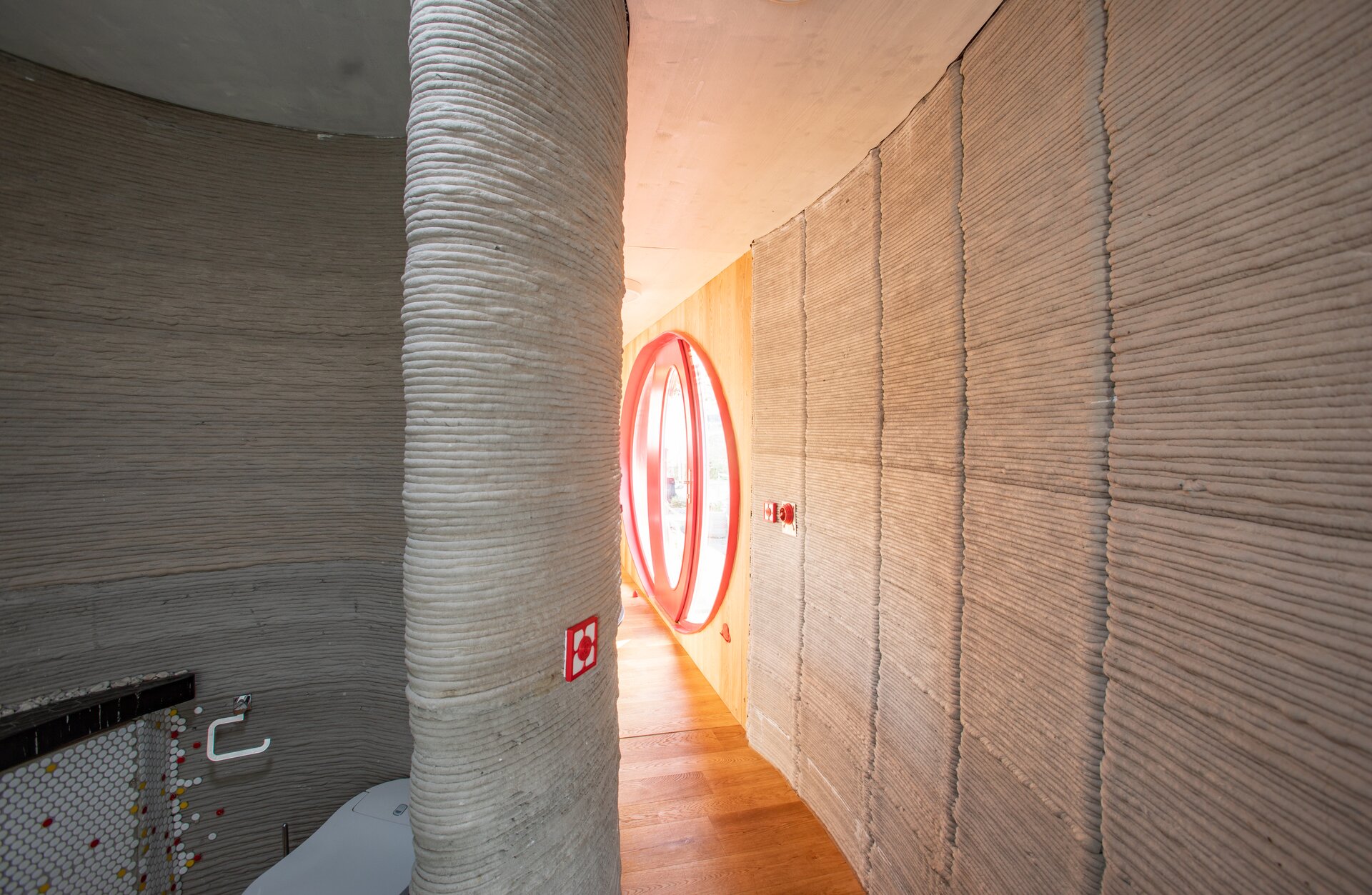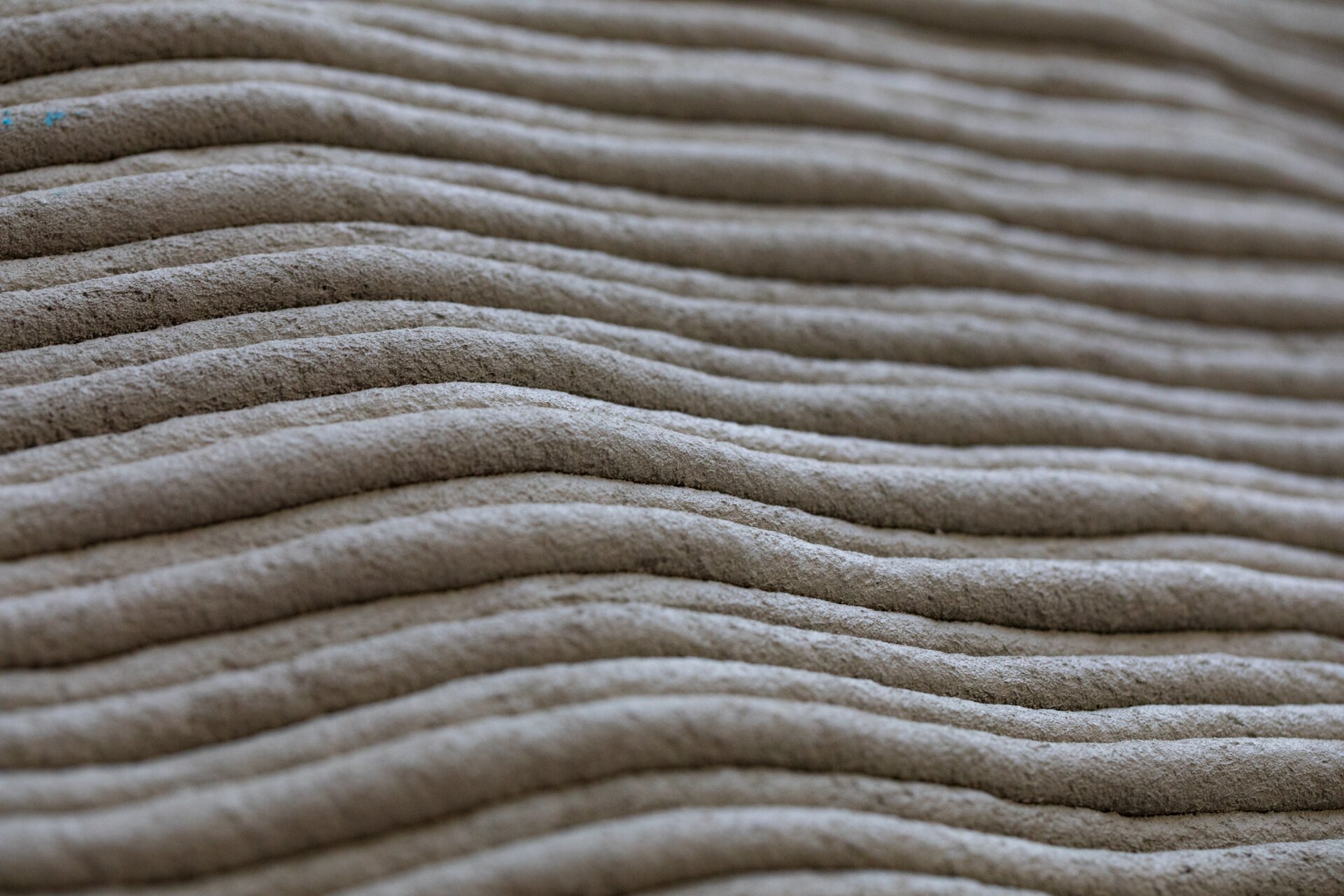 | | |
| --- | --- |
| Author | Michal Trpák, Kateřina Nováková, Jiří Vele |
| Studio | |
| Location | Mobilní obytná socha, nyní se nachází v Safari Resortu, Hluboká u Borovan. |
| Investor | Stavební spořitelna České spořitelny, a. s. |
| Supplier | Scoolpt, s.r.o. |
| Date of project approval | July 2020 |
| Fotograf | |
Experimental 3d printed house Prvok uses modern technology in construction. The architecture, inspired by the organic world, is designed by sculptor Michal Trpák and a team of architects from the FA CTU in Prague. It is embodied in reality thanks to a robotic arm. The exterior concavely convex relief of the wall inspired by the drapery demonstrates the possibilities of 3D printing, offers new possibilities for the visuality of architecture and at the same time strengthens the wall. The middle part of the house and the roof come to life thanks to plants, in contrast to the rigid concrete walls. The house thus connects several construction approaches as well as ideological aspects about the green buildings of the future.
The curves are also projected in the interior - the partitions optically divide it into a bathroom with a toilet, a living room with a kitchen and a bedroom. At the same time it is an open space. Drawers, hangers and switches are printed from recycled plastic bottles.
A prototype of one bedroom apartment unit with a living area of ​​43 m2 was manufactured in České Budějovice. The rough construction was completed in 24 hours. It was printed by an industrial robot, which applied concrete in 12 mm high and 45 mm wide layers. Concrete for printing is enriched with polypropylene fibers, plasticizers that improve plasticity and allow better formation of organic shapes, and a setting accelerator. The cavity between the outer and inner wall is filled with PUR foam. Finishing work took two months. It took ten hours to move a house weighing 35 tons and 13.5 meters long to Prague. First, it was divided into three parts and transported on a special semi-trailer to the port in Prague's Holešovice, where it was assembled on a pontoon. Subsequently, it got through three locks to Střelecký Island, where it was 18.8. 2020 ceremoniously presented to the public. Until the end of September, it was possible to visit this first 3D printed floating structure in the world.
Green building
Environmental certification
| | |
| --- | --- |
| Type and level of certificate | - |
Water management
| | |
| --- | --- |
| Is rainwater used for irrigation? | |
| Is rainwater used for other purposes, e.g. toilet flushing ? | |
| Does the building have a green roof / facade ? | |
| Is reclaimed waste water used, e.g. from showers and sinks ? | |
The quality of the indoor environment
| | |
| --- | --- |
| Is clean air supply automated ? | |
| Is comfortable temperature during summer and winter automated? | |
| Is natural lighting guaranteed in all living areas? | |
| Is artificial lighting automated? | |
| Is acoustic comfort, specifically reverberation time, guaranteed? | |
| Does the layout solution include zoning and ergonomics elements? | |
Principles of circular economics
| | |
| --- | --- |
| Does the project use recycled materials? | |
| Does the project use recyclable materials? | |
| Are materials with a documented Environmental Product Declaration (EPD) promoted in the project? | |
| Are other sustainability certifications used for materials and elements? | |
Energy efficiency
| | |
| --- | --- |
| Energy performance class of the building according to the Energy Performance Certificate of the building | |
| Is efficient energy management (measurement and regular analysis of consumption data) considered? | |
| Are renewable sources of energy used, e.g. solar system, photovoltaics? | |
Interconnection with surroundings
| | |
| --- | --- |
| Does the project enable the easy use of public transport? | |
| Does the project support the use of alternative modes of transport, e.g cycling, walking etc. ? | |
| Is there access to recreational natural areas, e.g. parks, in the immediate vicinity of the building? | |