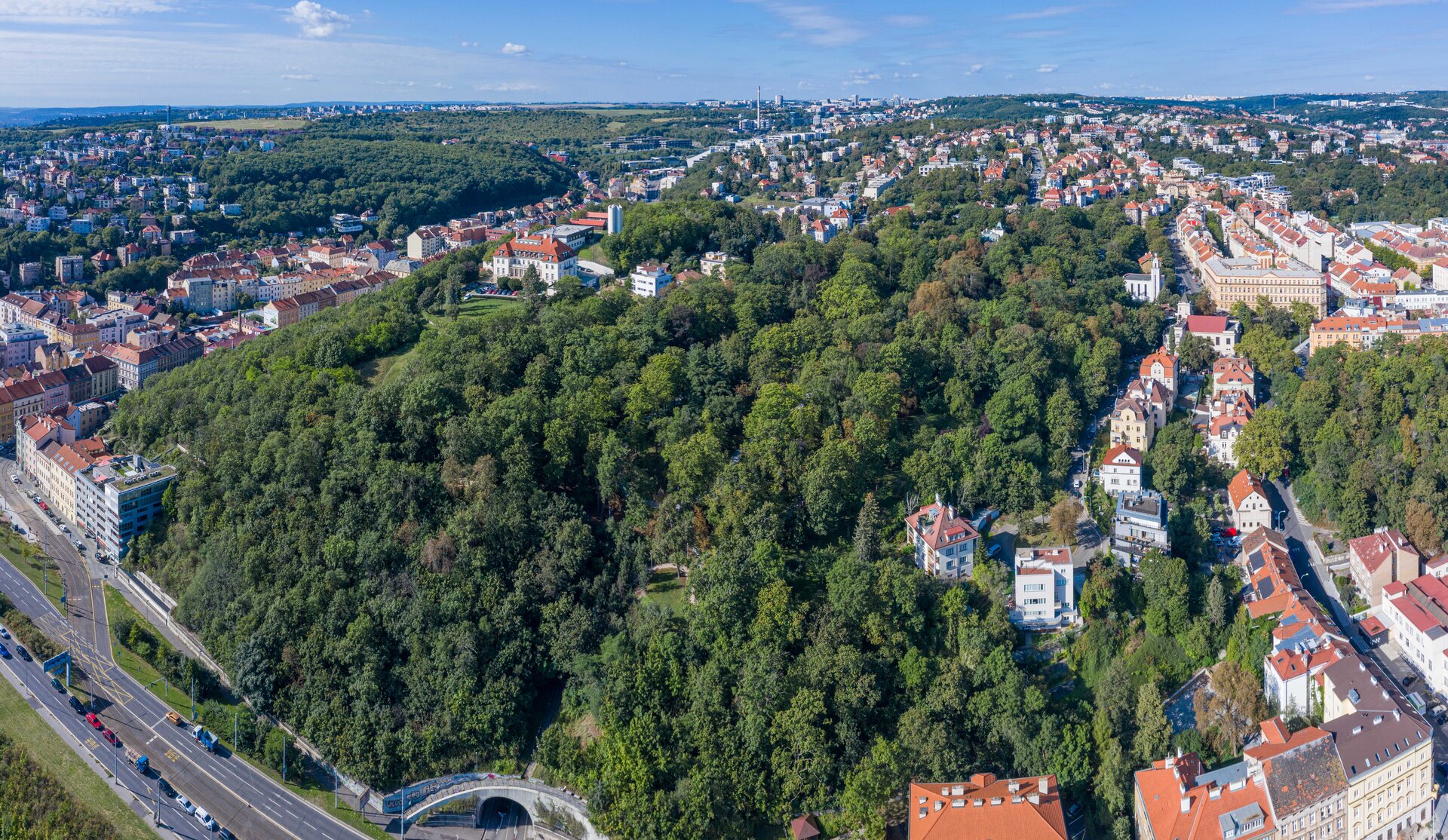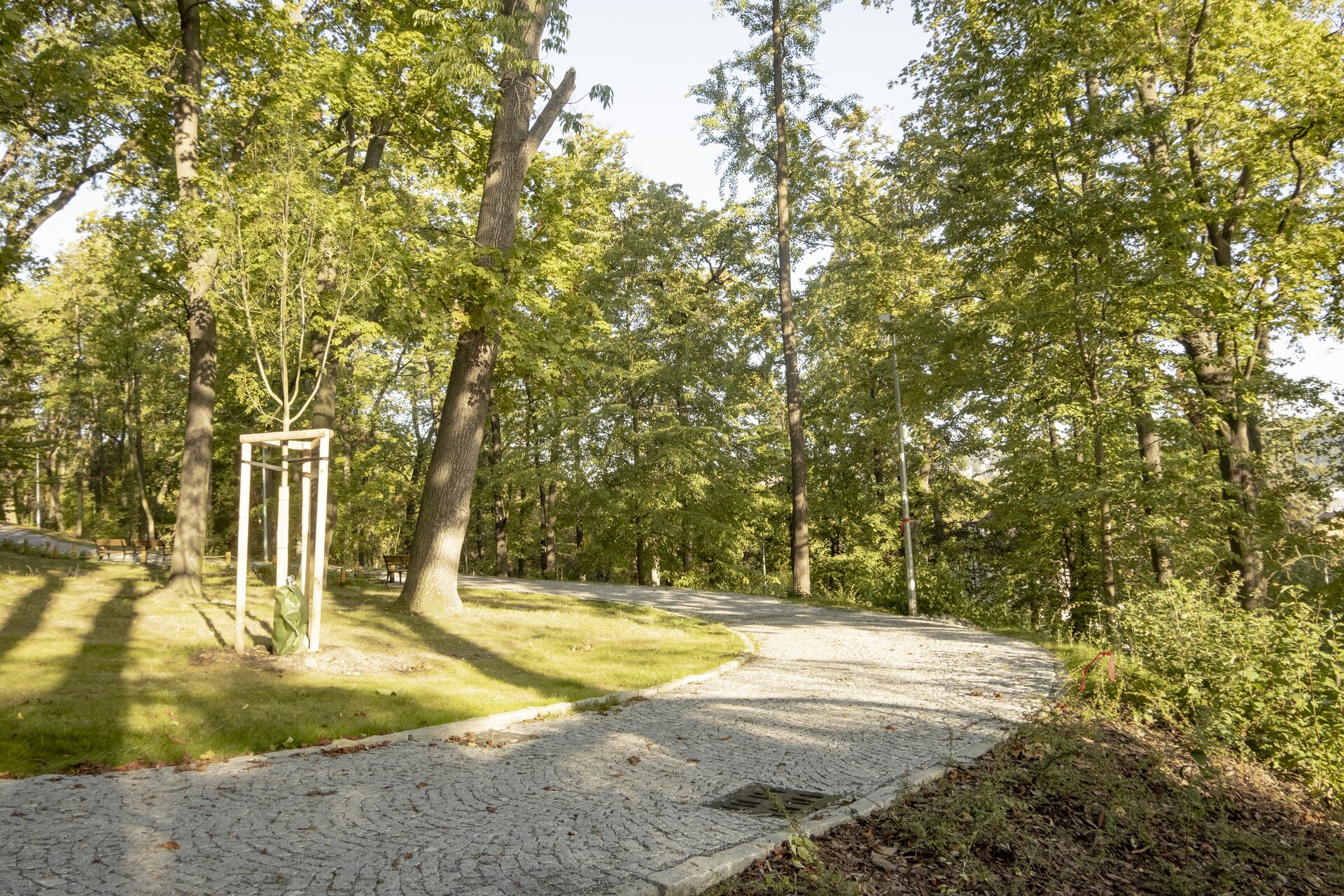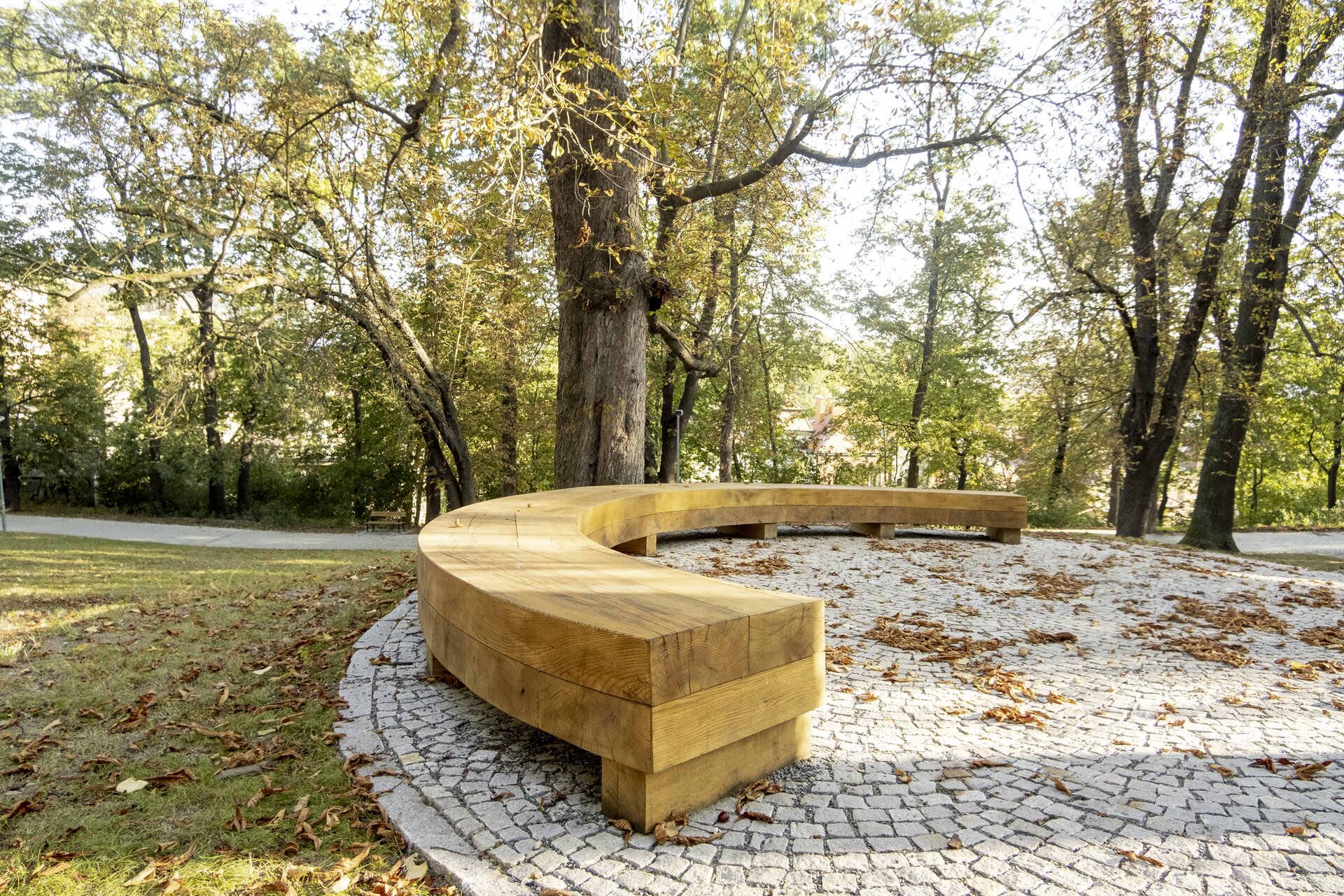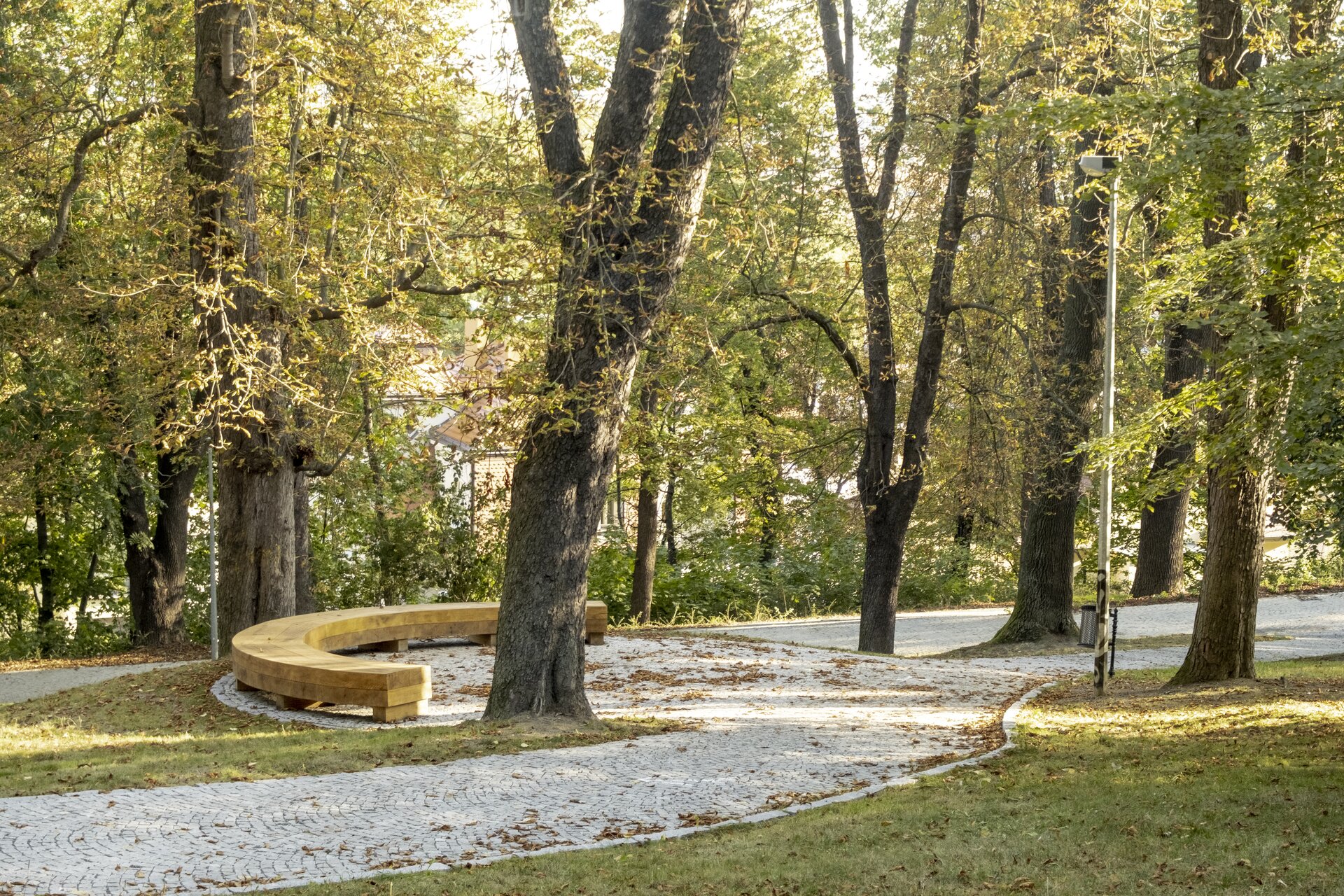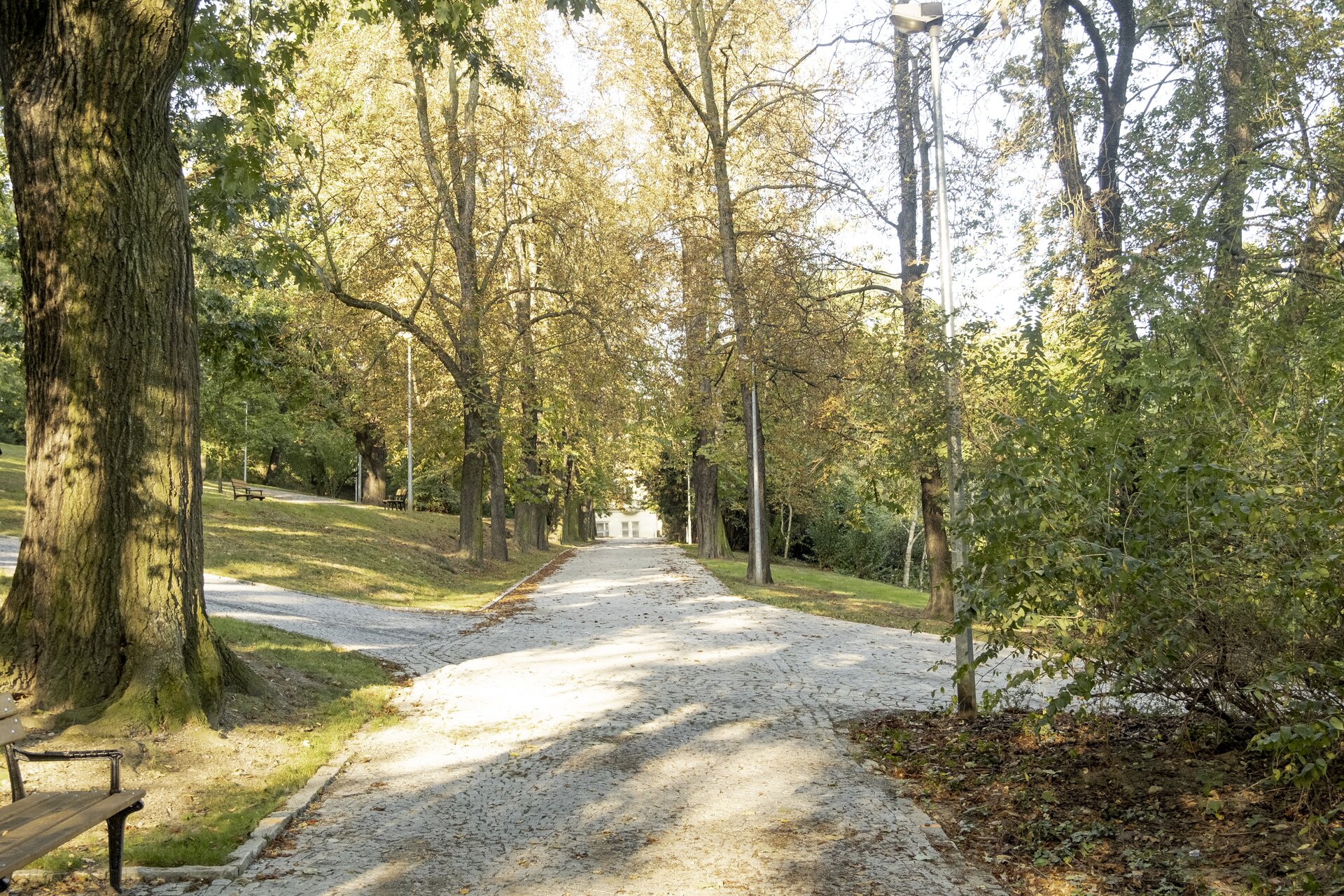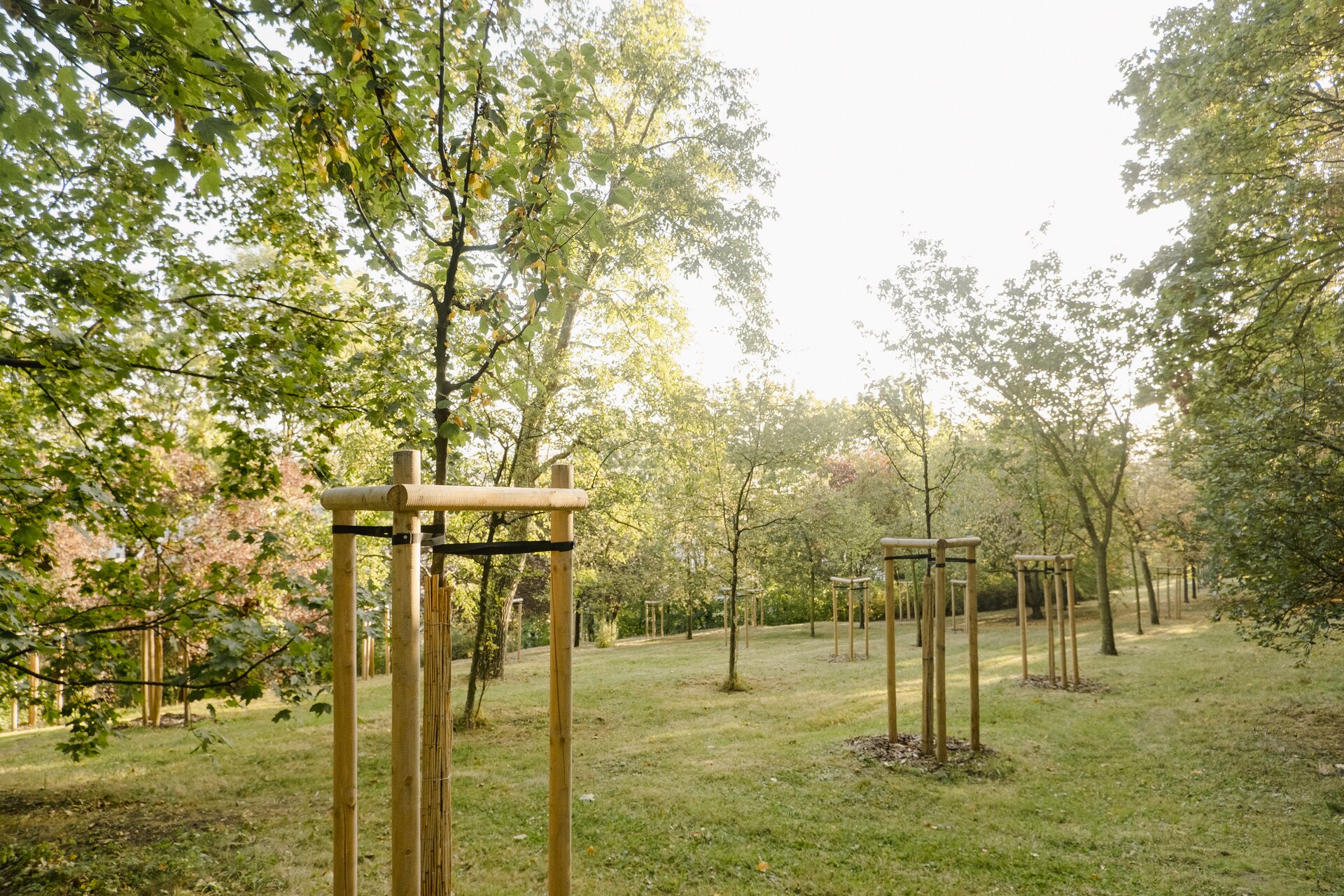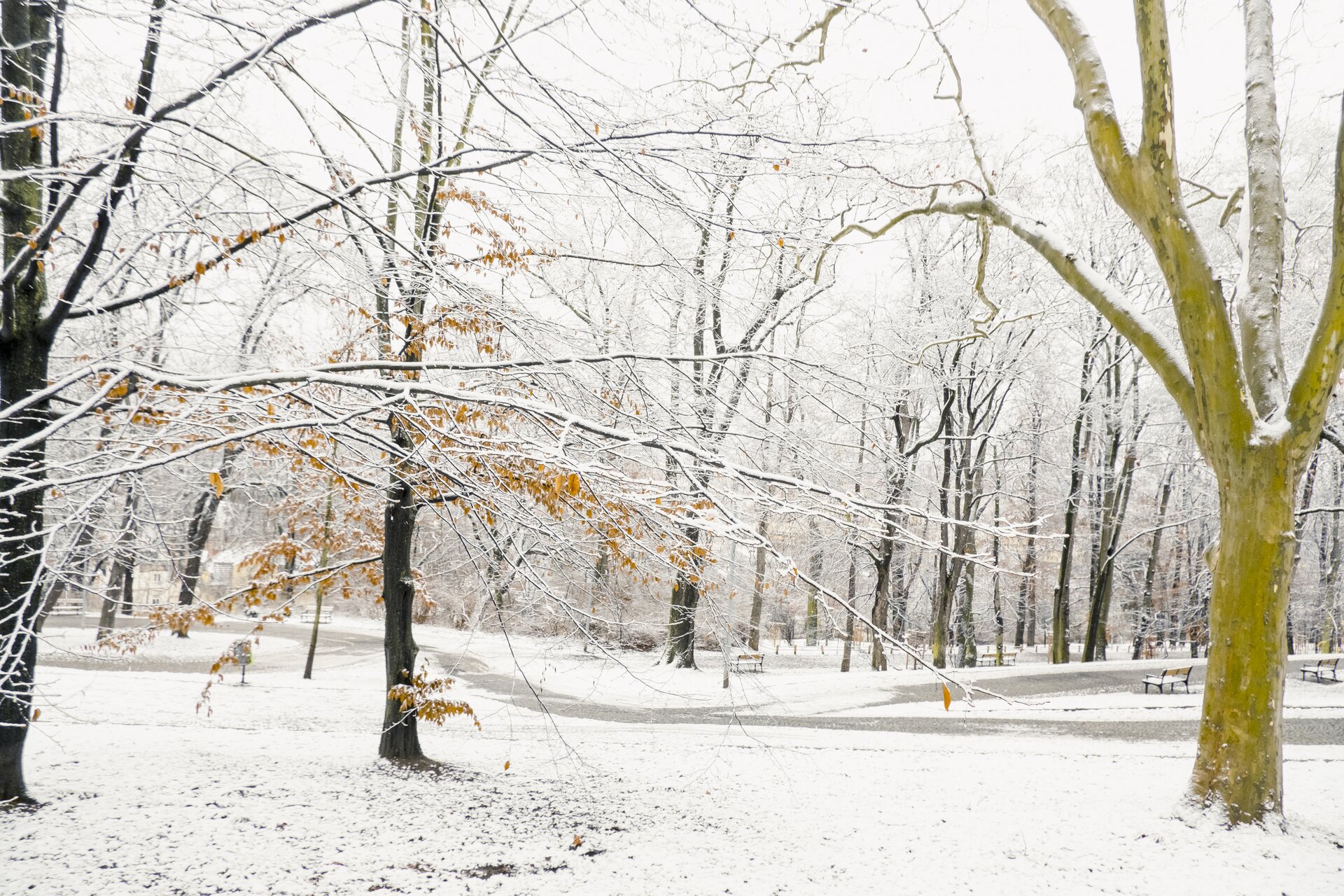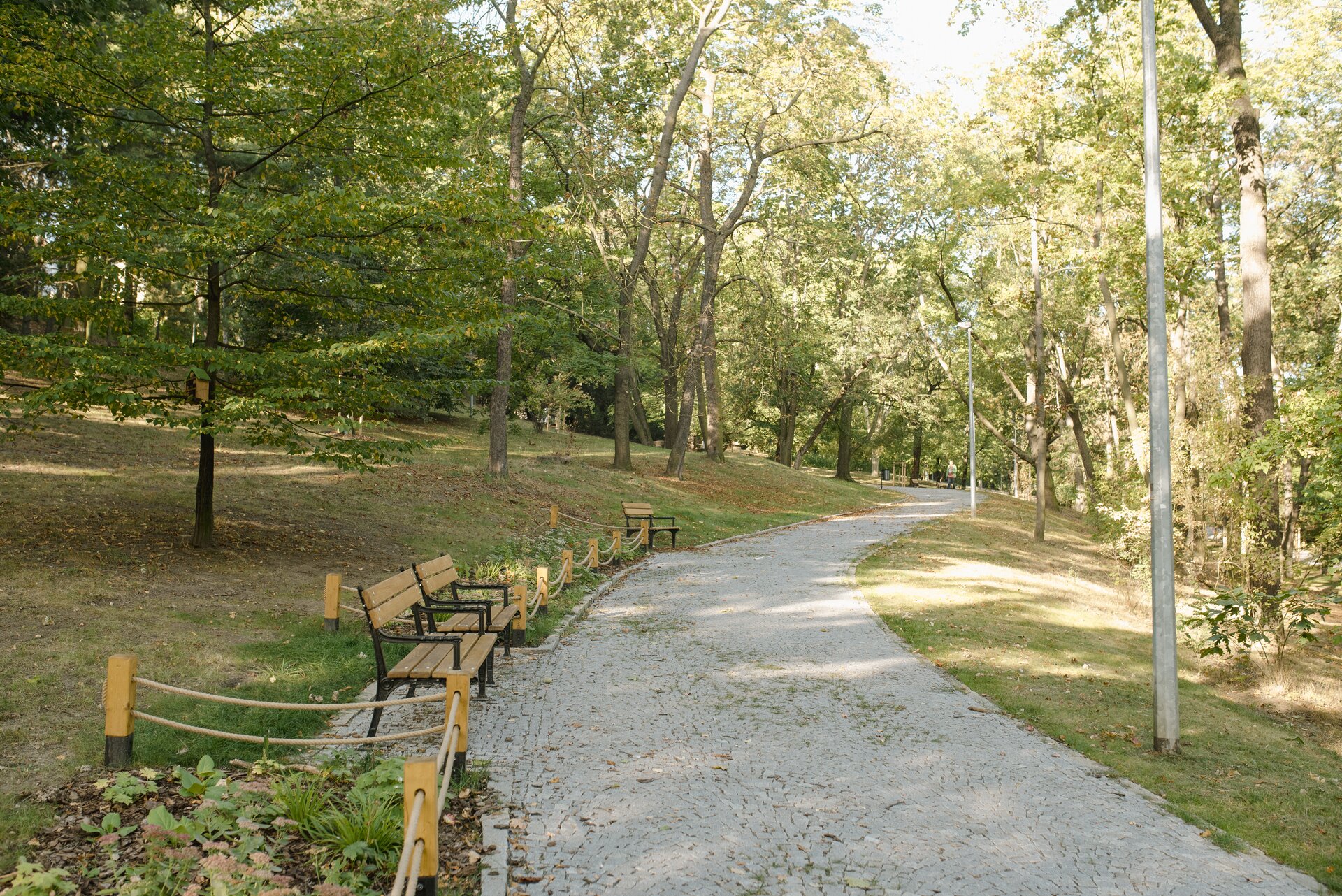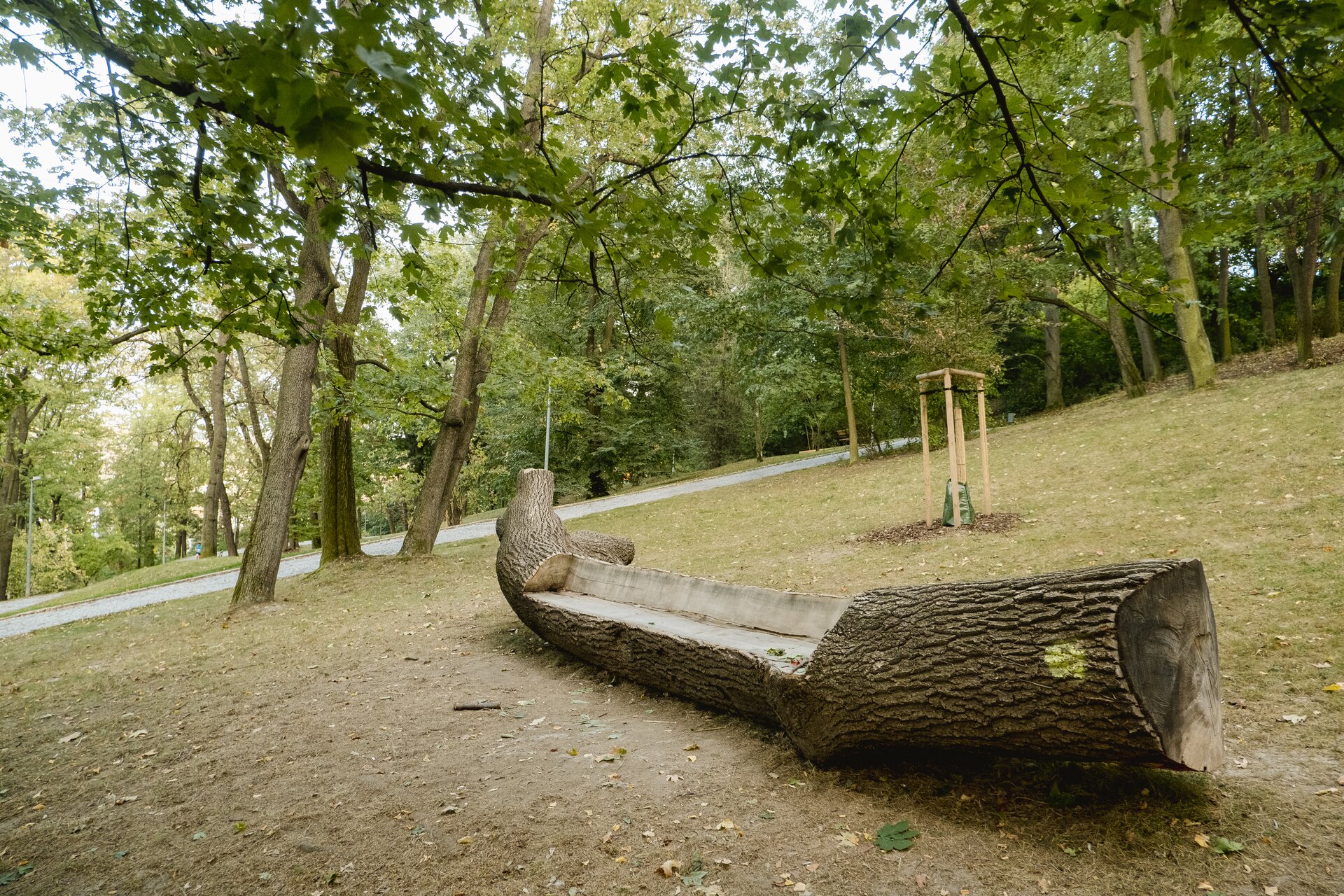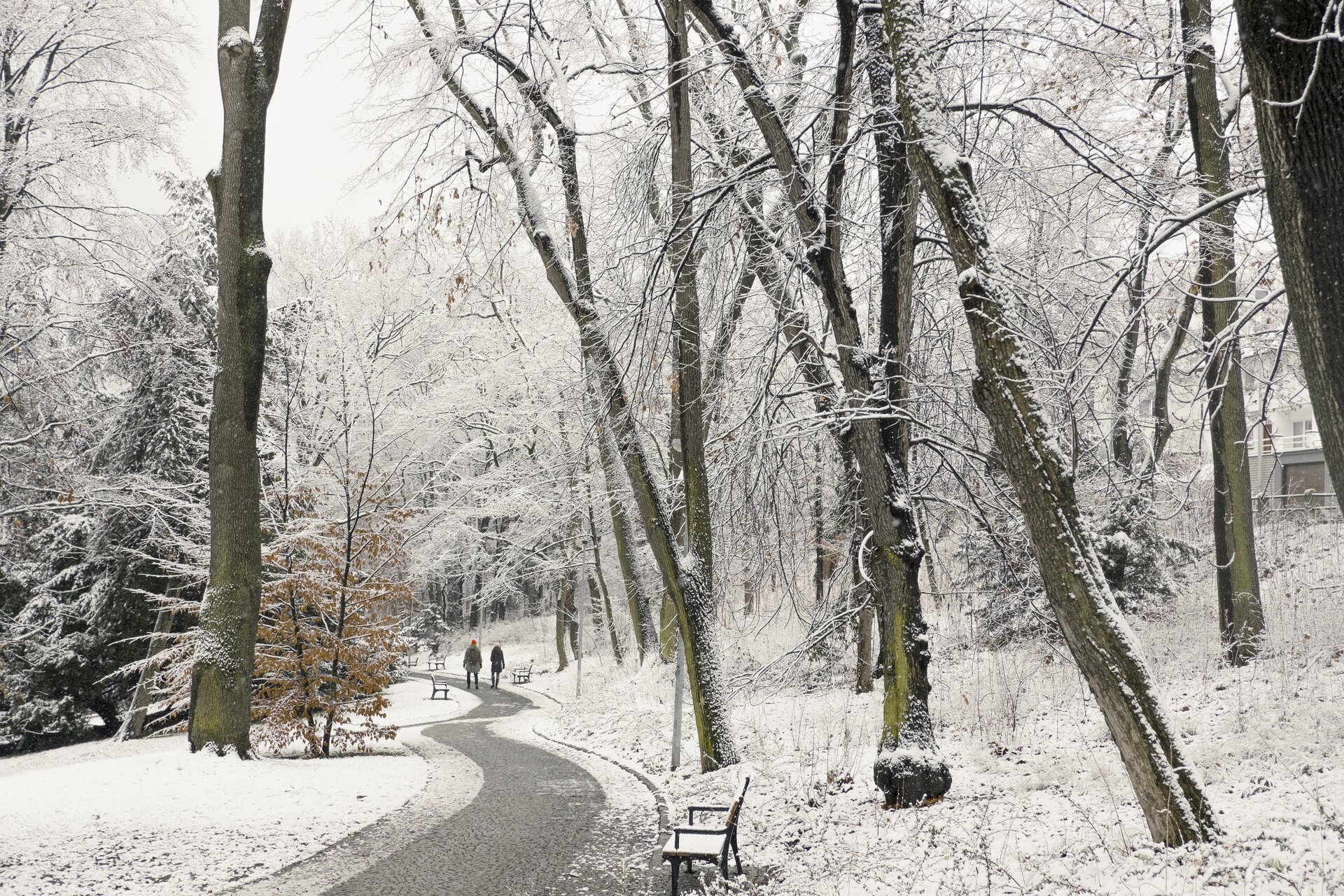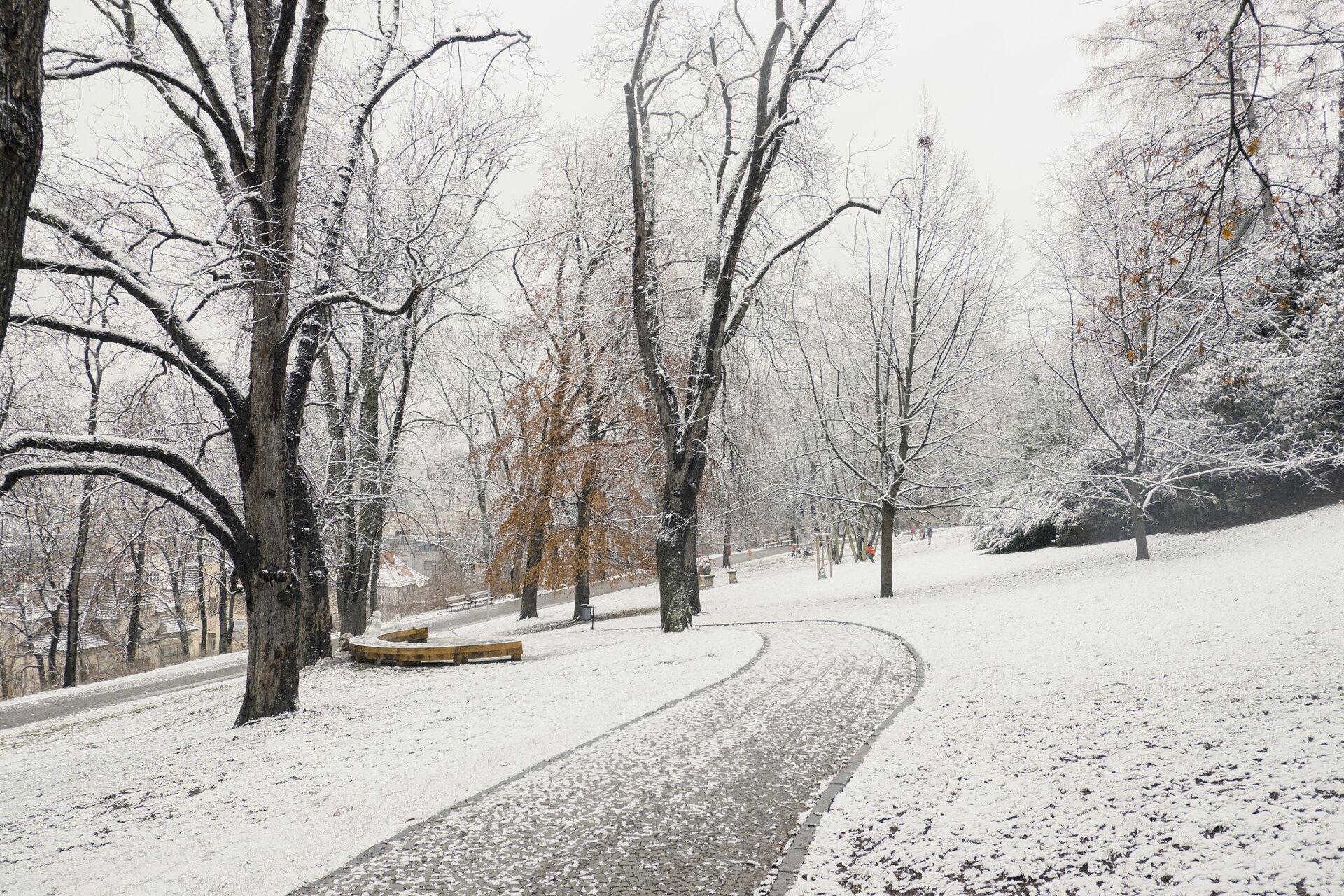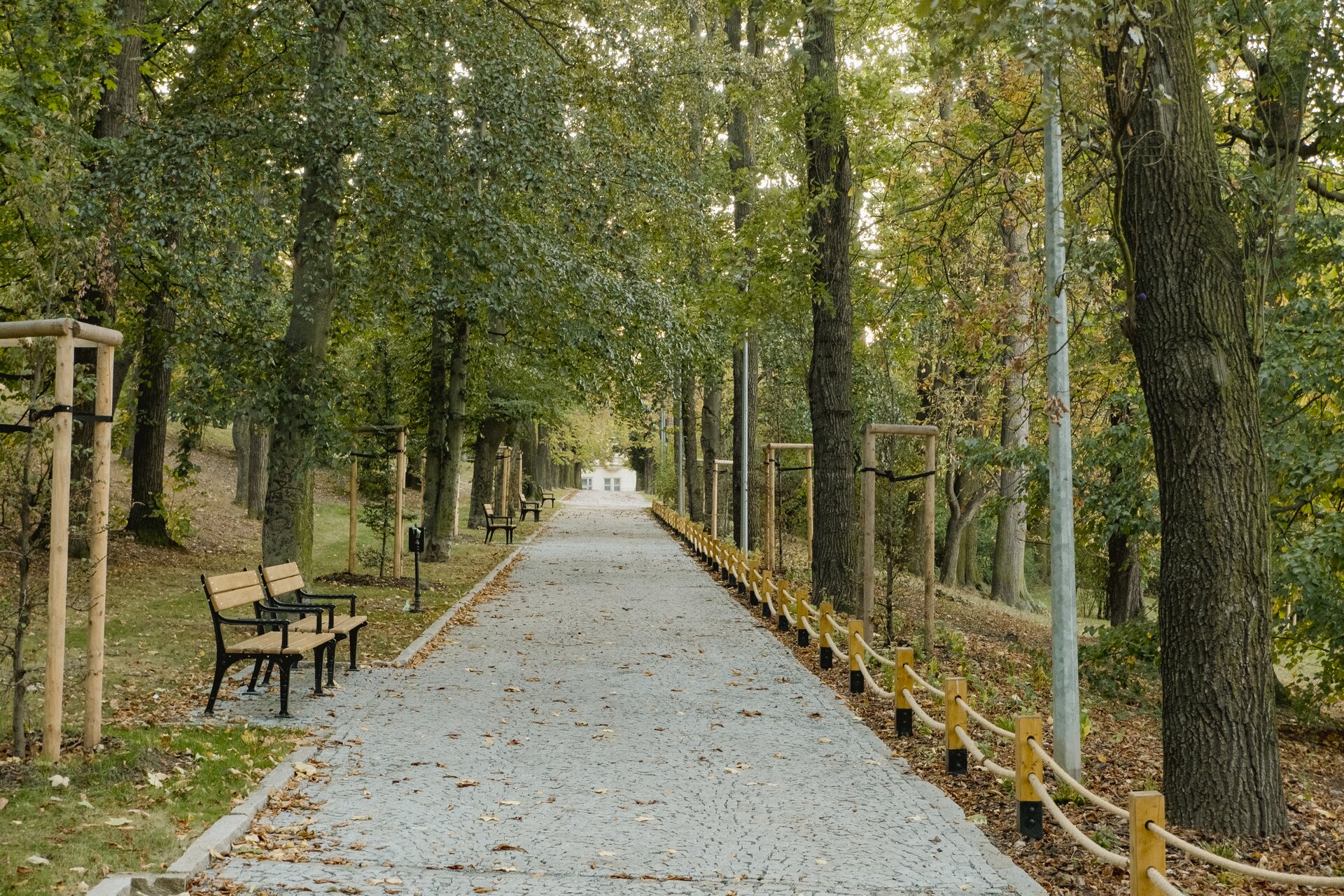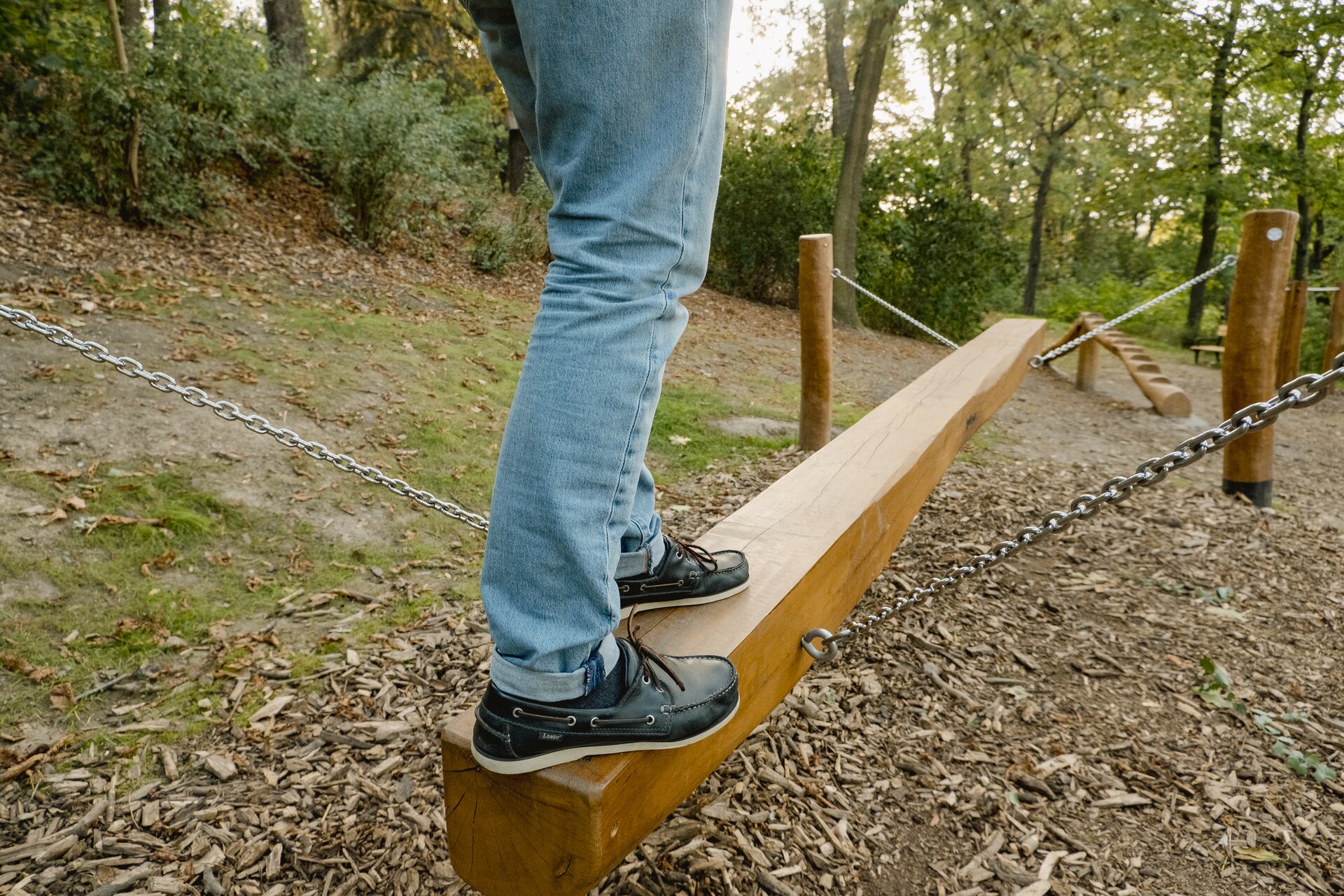 | | |
| --- | --- |
| Author | Ing. Pavlína Elfová, Ing. Lenka Vyhnálková / Living in green s.r.o. |
| Studio | |
| Location | Park Santoška, 150 00 Praha 5 - Smíchov |
| Investor | MČ Praha 5, Nám. 14. října 1381/4, 150 00 Praha 5 - Smíchov |
| Supplier | Gardenline s.r.o., Na Vinici 948/13, 412 01 Litoměřice |
| Date of project approval | August 2020 |
| Fotograf | |
Santoška Park in Prague 5 has a long history that is still clearly legible at the site today. The main goal of the reconstruction project was to create a design concept that would resonate with both the historical context of the site and the modern demands placed on this popular recreational park. The park design offers new sporting opportunities and also supports quiet resting areas under the shade of centuries-old trees. It gently enhances the existing vegetation and links it to new planting areas.
Significant changes were made to the network of paths; unsuitable asphalt surfaces were replaced by granite blocks that correspond more readily to the historical character of the site. In the southern section of the park, in an area hidden from view from the paths, outdoor exercise equipment was installed which is well-used by park visitors. The site furniture was also changed and supplemented with new features, including an original semi-circular bench from solid wood. Necessary maintenance was carried out on existing vegetation and new trees were planted that blend in naturally with the existing growth. The axis of the main path, which culminates in a captivating view of the Vyšehrad panorama, was enhanced with a mixed perennial bed with shade-loving plants.
Green building
Environmental certification
| | |
| --- | --- |
| Type and level of certificate | - |
Water management
| | |
| --- | --- |
| Is rainwater used for irrigation? | |
| Is rainwater used for other purposes, e.g. toilet flushing ? | |
| Does the building have a green roof / facade ? | |
| Is reclaimed waste water used, e.g. from showers and sinks ? | |
The quality of the indoor environment
| | |
| --- | --- |
| Is clean air supply automated ? | |
| Is comfortable temperature during summer and winter automated? | |
| Is natural lighting guaranteed in all living areas? | |
| Is artificial lighting automated? | |
| Is acoustic comfort, specifically reverberation time, guaranteed? | |
| Does the layout solution include zoning and ergonomics elements? | |
Principles of circular economics
| | |
| --- | --- |
| Does the project use recycled materials? | |
| Does the project use recyclable materials? | |
| Are materials with a documented Environmental Product Declaration (EPD) promoted in the project? | |
| Are other sustainability certifications used for materials and elements? | |
Energy efficiency
| | |
| --- | --- |
| Energy performance class of the building according to the Energy Performance Certificate of the building | |
| Is efficient energy management (measurement and regular analysis of consumption data) considered? | |
| Are renewable sources of energy used, e.g. solar system, photovoltaics? | |
Interconnection with surroundings
| | |
| --- | --- |
| Does the project enable the easy use of public transport? | |
| Does the project support the use of alternative modes of transport, e.g cycling, walking etc. ? | |
| Is there access to recreational natural areas, e.g. parks, in the immediate vicinity of the building? | |