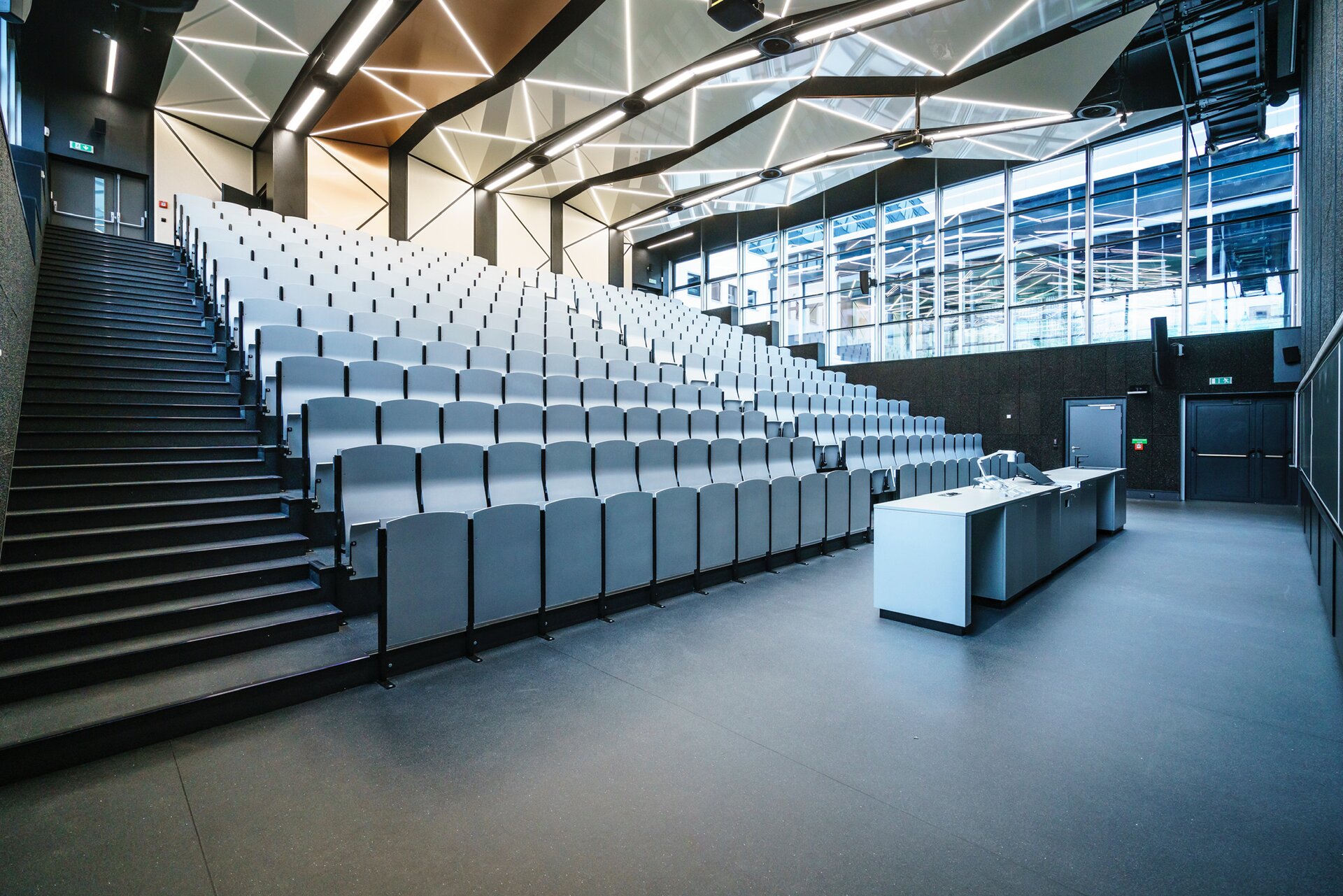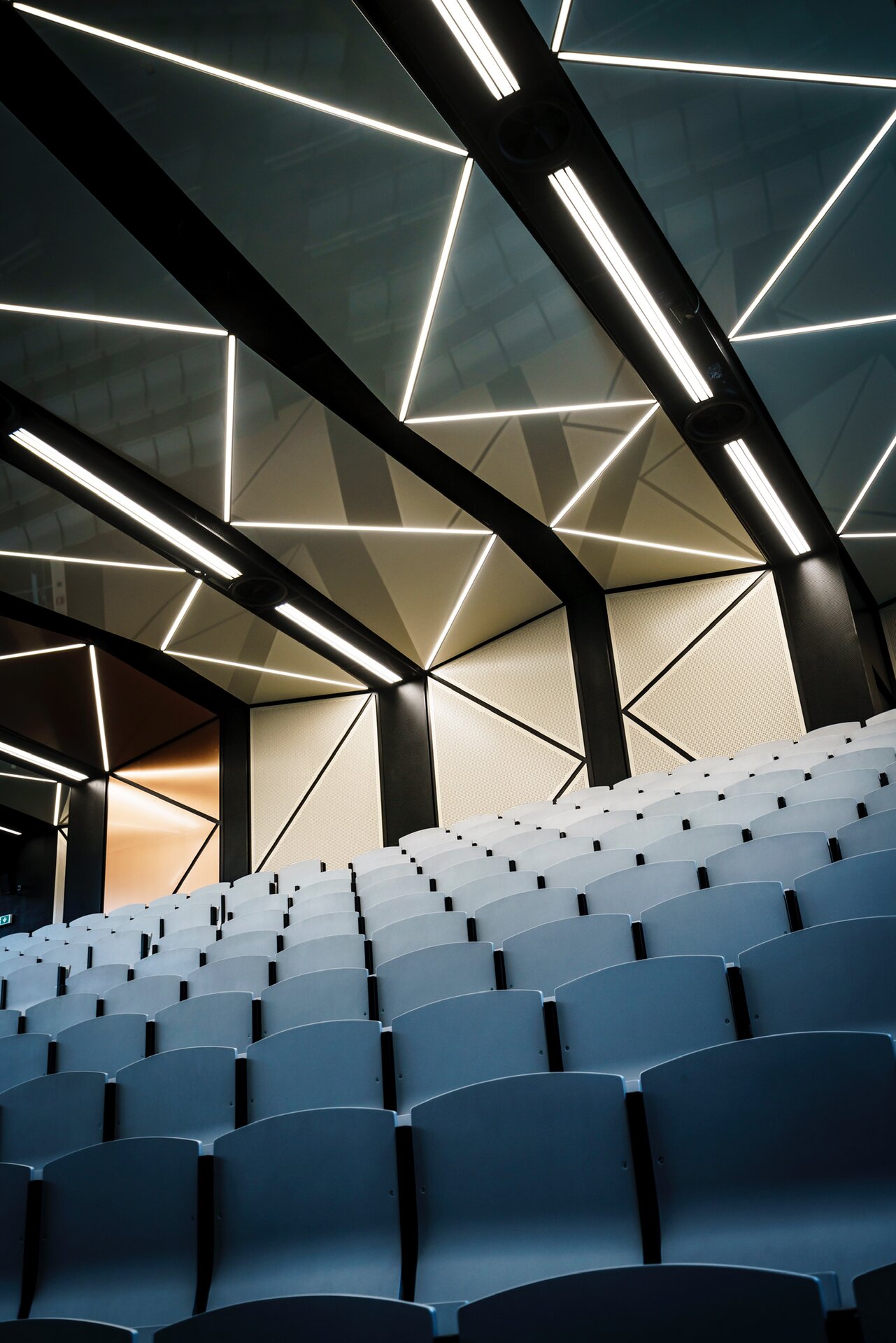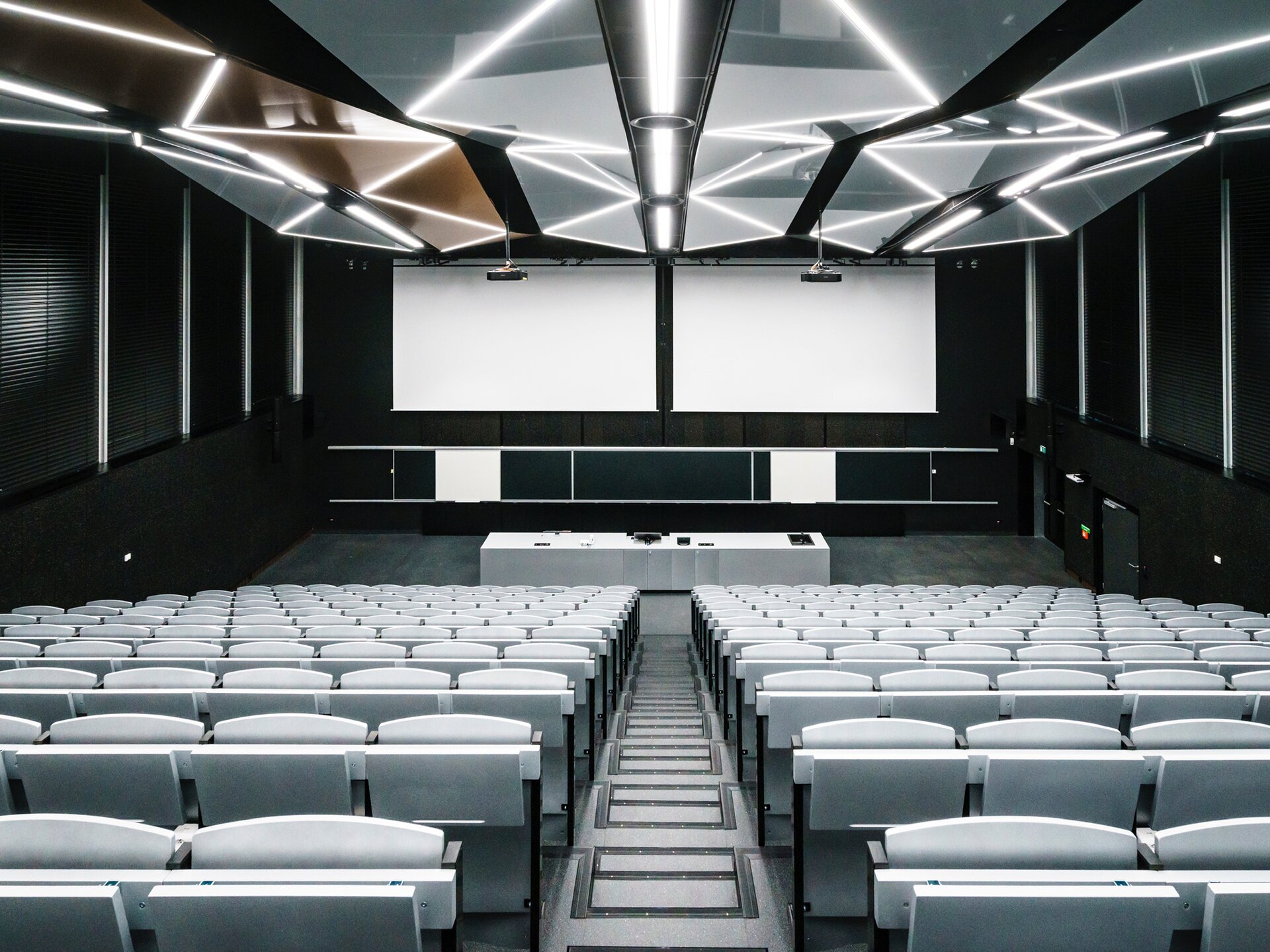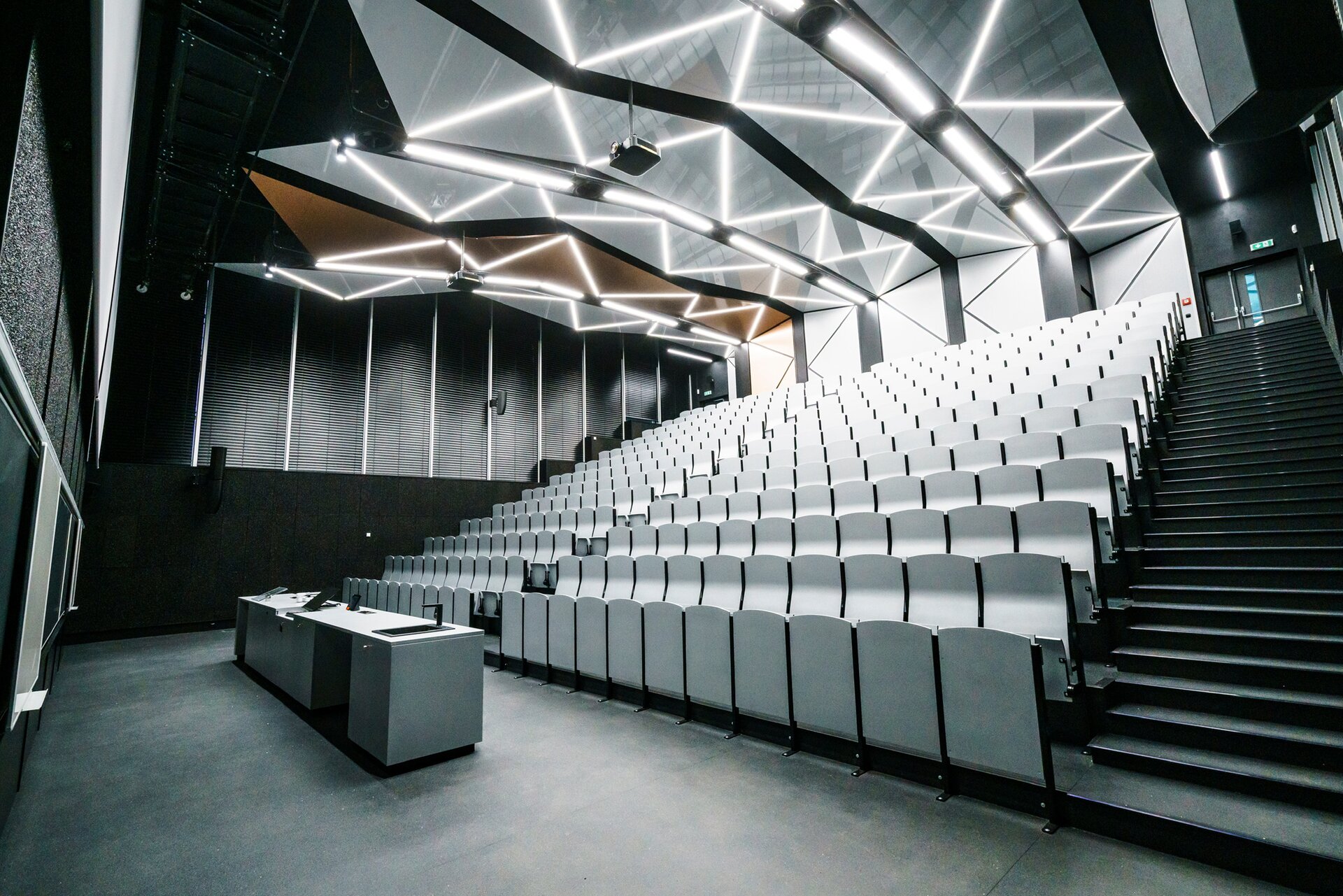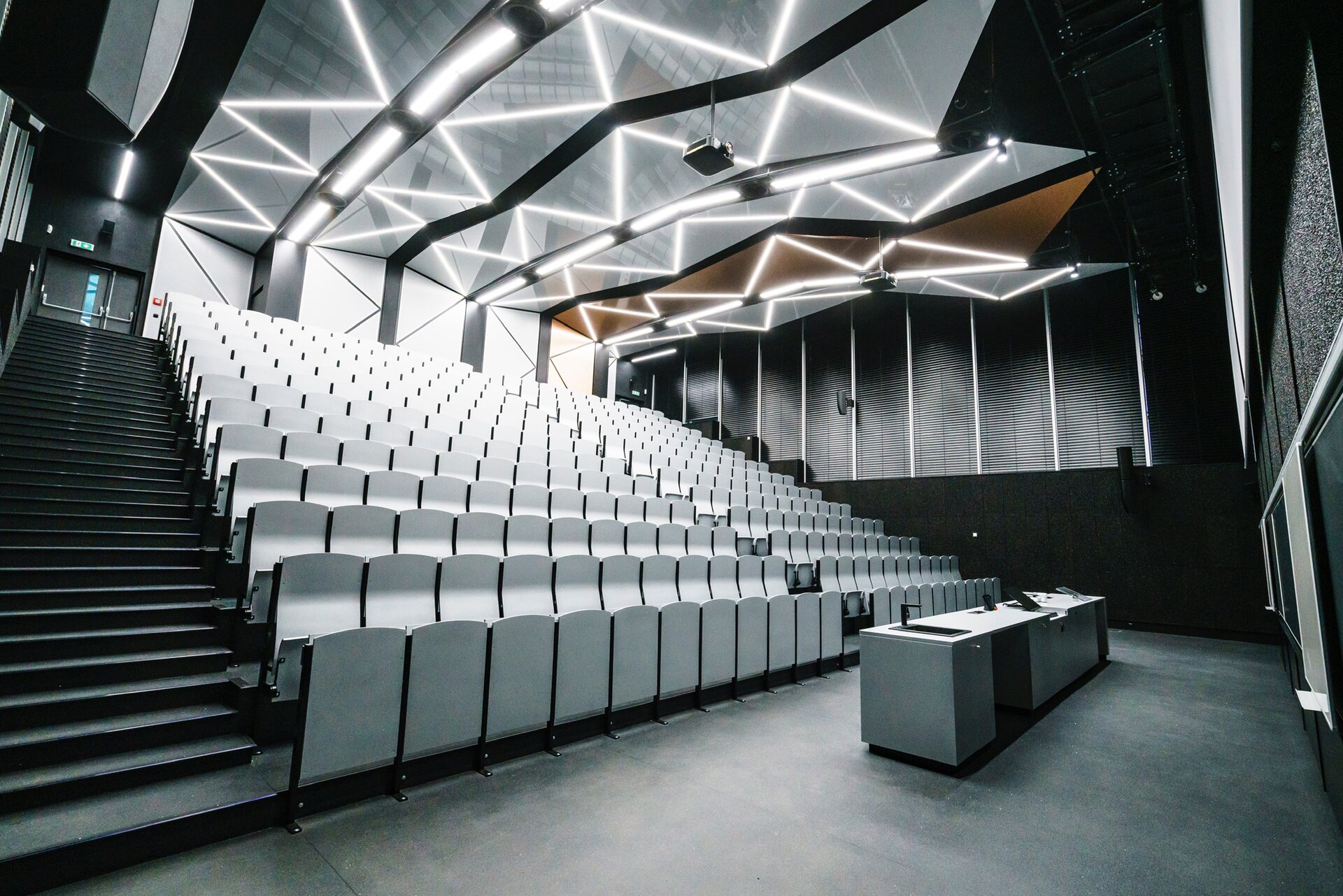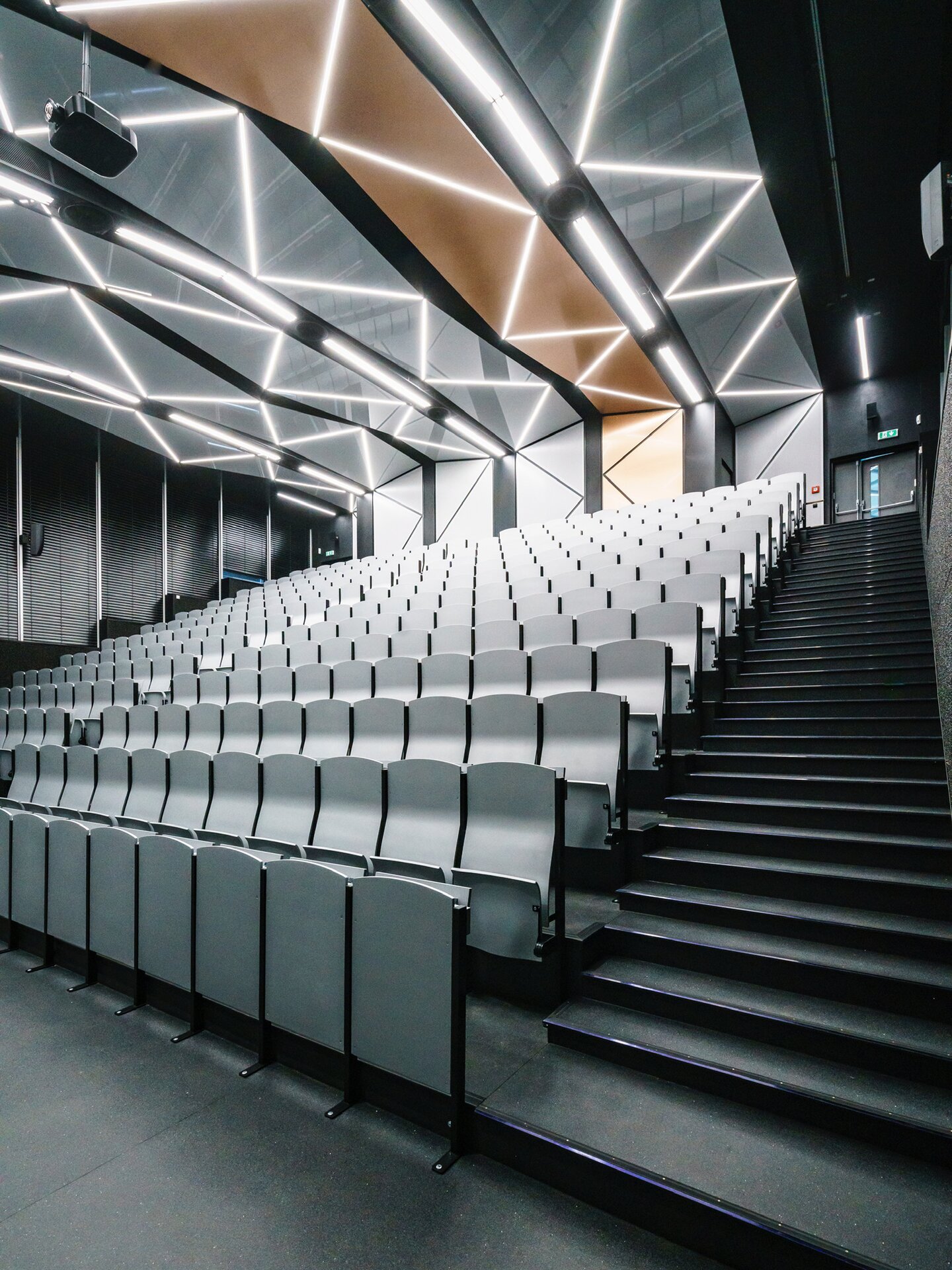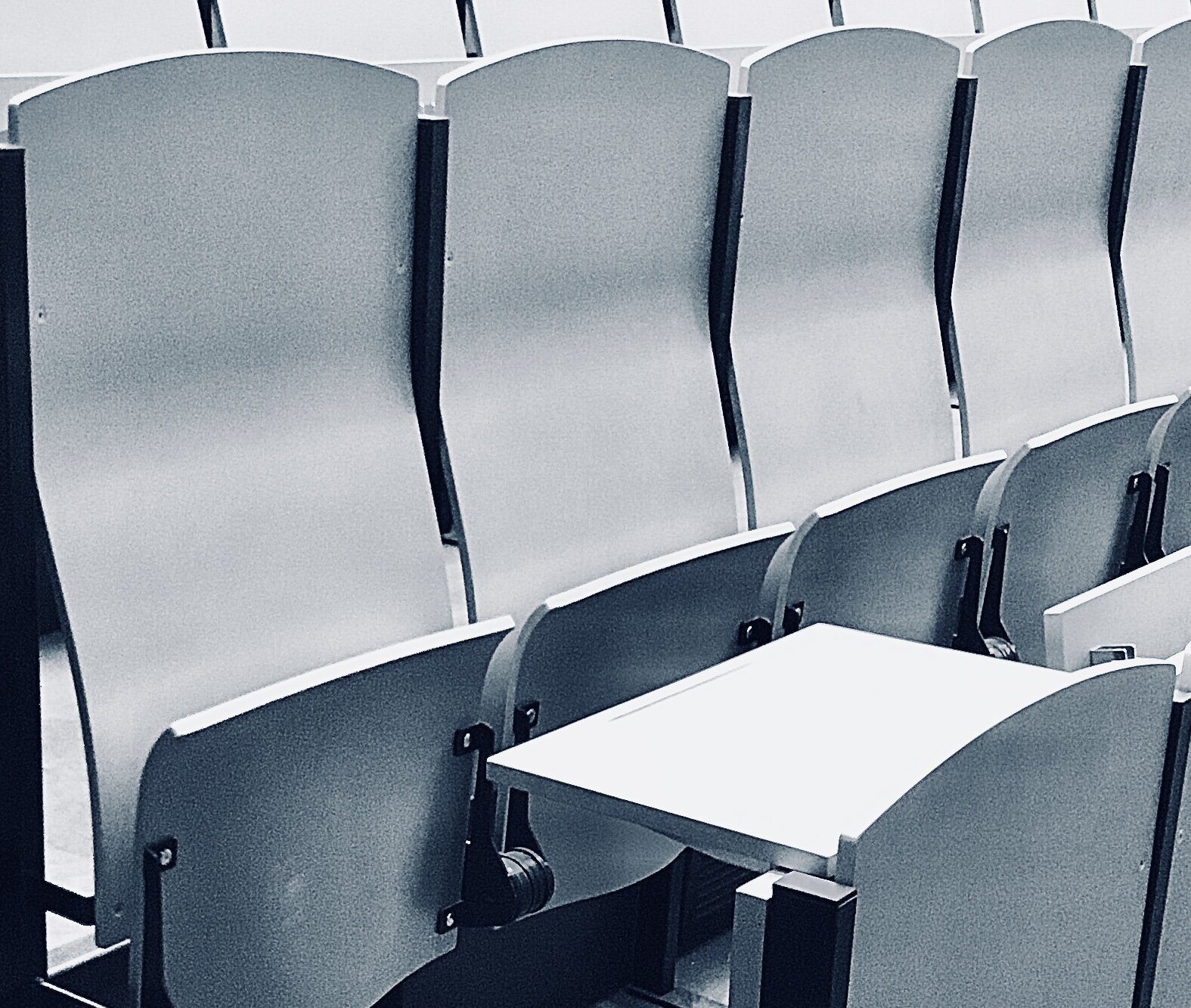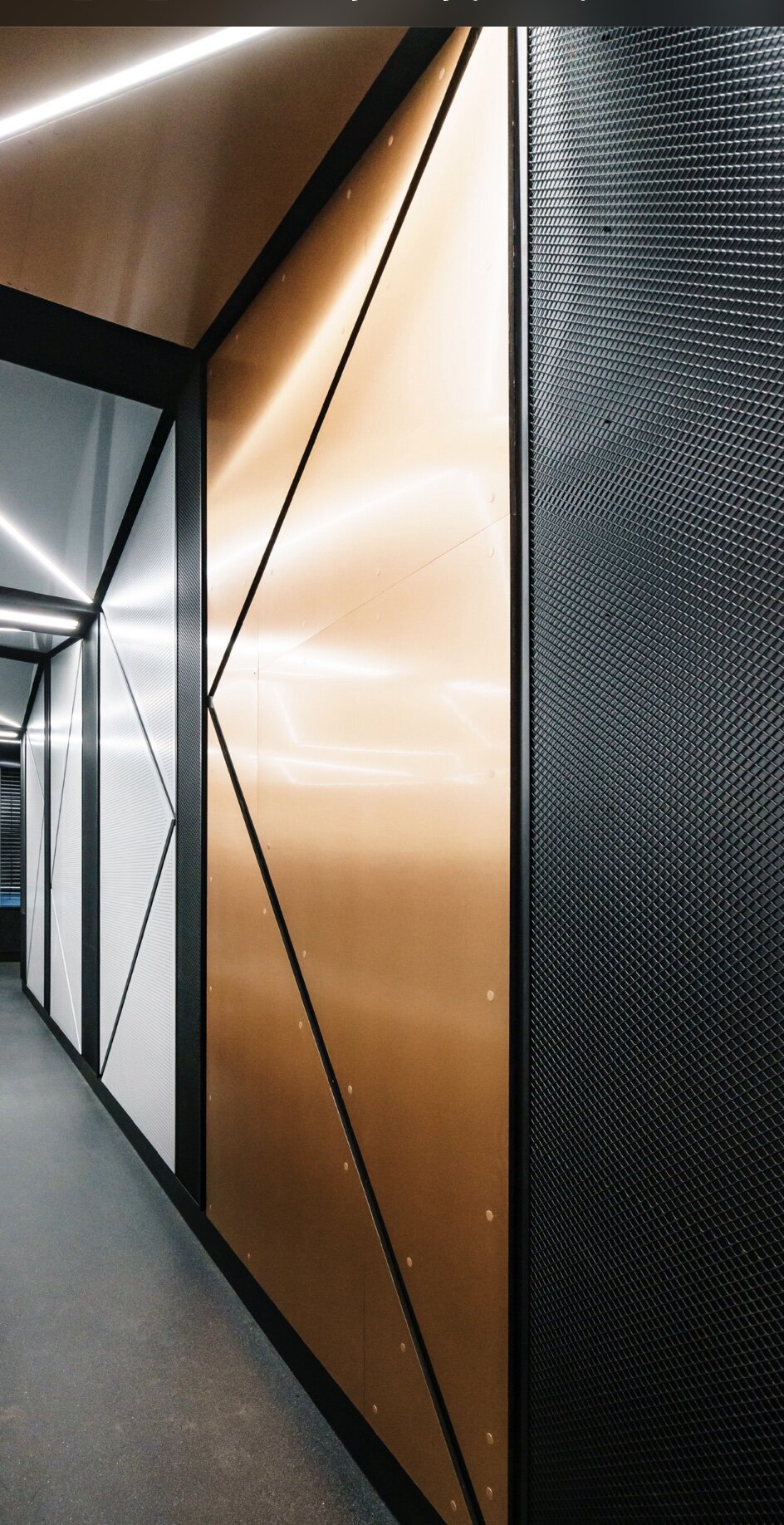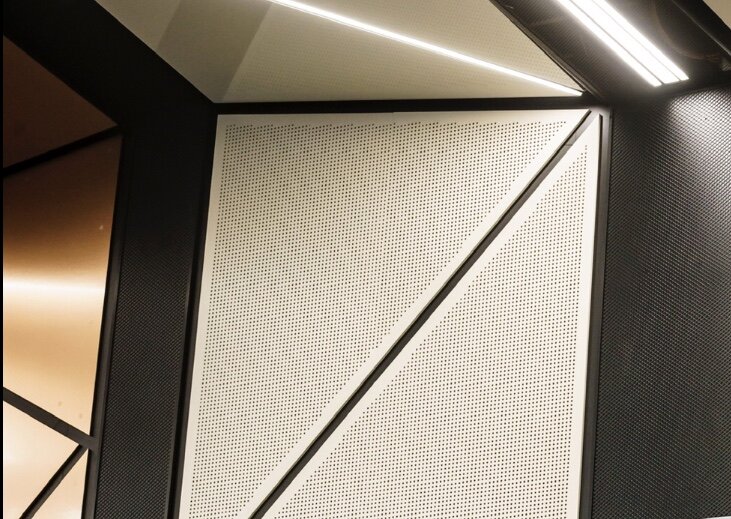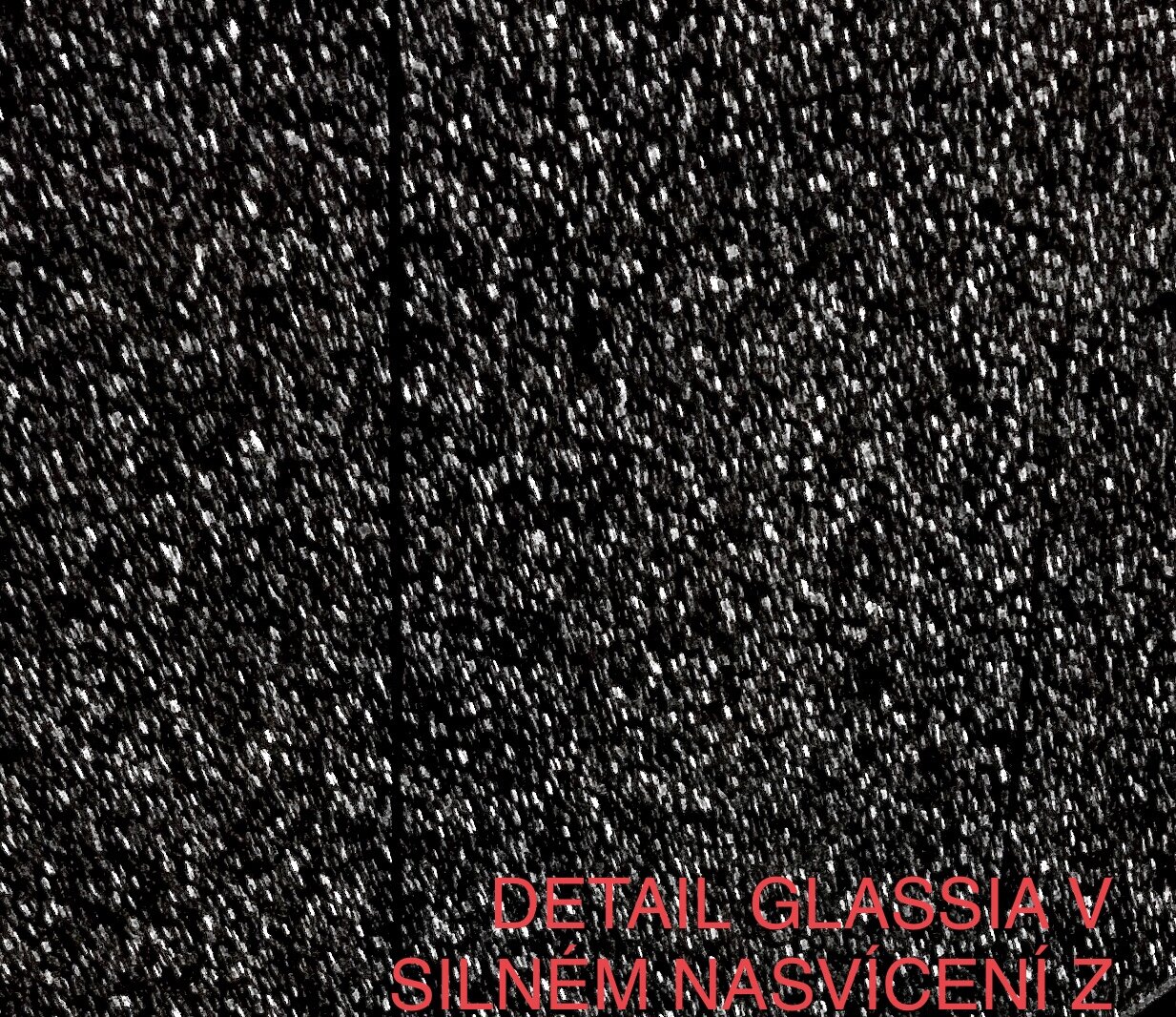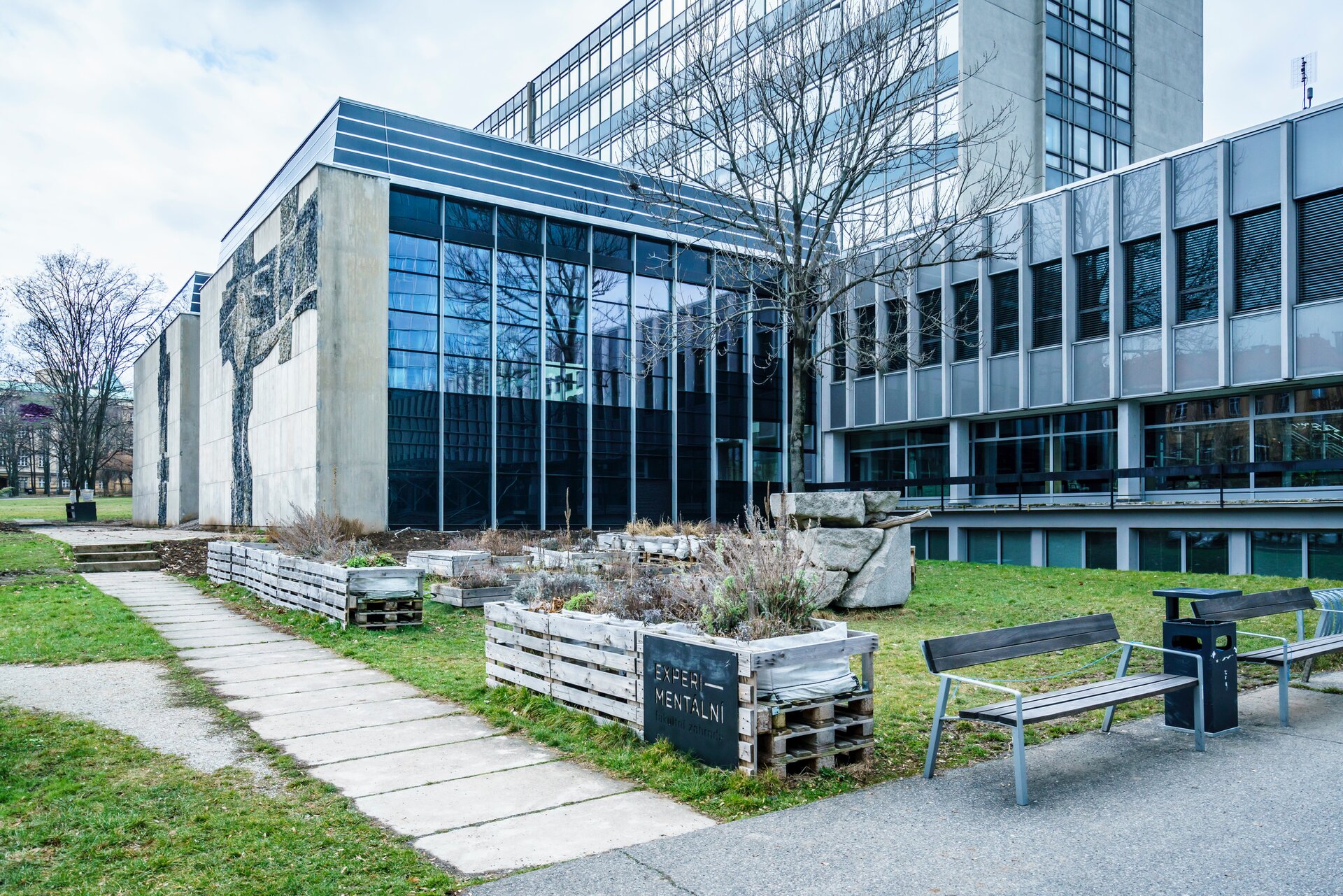 | | |
| --- | --- |
| Author | Ing.arch. Vladimír Gleich ve spolupráci s AVETON s.r.o. (akustika) - pro generálního projektanta - projektovou a inženýrskou kancelář GREBNER spol. s.r.o. |
| Studio | |
| Location | Praha 6 - Dejvice, Thákurova 7, PSČ 160 00 |
| Investor | ČVUT PRAHA, INVESTIČNÍ AKCE MŠMT |
| Supplier | VW WACHAL a.s., Tylova 220/17, 767 01 Kroměříž |
| Date of project approval | March 2021 |
| Fotograf | |
Lecture rooms B280 and B286 are the largest lecture rooms of FSv CTU in Prague. The aim was to create a new, contemporary, representative interior that would meet the requirements for the highest quality aesthetic and physical properties of interiors with this function, ie, light, acoustic and thermal comfort. Attention needed to be paid to the comfort of students in the development of auditorium seats with folding tables. Interiors with large glazed side walls are designed as a partial Black Box, with silvery gray seats and light gray, mirrored Barisol ceiling triangles, complete with a strip with brushed copper surface. The arrangement of the line light sources symbolically indicates the technical focus of the faculty and as stylized flashes, together with sparkling reflections from acoustic panels made of crystal glass on the walls, should inspire the penetrating thinking and sparkling ideas of students studying in these spaces.
The volume of lecture halls and the number of seats (350) remained. Material solution: floor = black ALTRO floor covering, with sparkling anti-slip crystals, walls = GLASSIO acoustic absorption panels (Czech patent of Aveton s.r.o.) made of black crystal glass, perforated absorption panels and black slit resonators. Reflecting surfaces = plaster with black painting. Ceilings = light gray Barisol + high-pressure metal laminate with brushed copper coating. Artificial lighting = LED strips in cooling aluminum profiles in combination with LED BOARDERY (light level on the standard work surface 500 lx).The lecture halls are equipped with two projectors and two launchers. valid. The room acoustics are complemented by electroacoustic sound. The glass side walls are equipped with both external and internal blinds. Auditorium seats are made of laminated plywood with a metallized polyurethane varnish finish.All control of blinds, lighting and computer projection is located in the department
Green building
Environmental certification
| | |
| --- | --- |
| Type and level of certificate | - |
Water management
| | |
| --- | --- |
| Is rainwater used for irrigation? | |
| Is rainwater used for other purposes, e.g. toilet flushing ? | |
| Does the building have a green roof / facade ? | |
| Is reclaimed waste water used, e.g. from showers and sinks ? | |
The quality of the indoor environment
| | |
| --- | --- |
| Is clean air supply automated ? | |
| Is comfortable temperature during summer and winter automated? | |
| Is natural lighting guaranteed in all living areas? | |
| Is artificial lighting automated? | |
| Is acoustic comfort, specifically reverberation time, guaranteed? | |
| Does the layout solution include zoning and ergonomics elements? | |
Principles of circular economics
| | |
| --- | --- |
| Does the project use recycled materials? | |
| Does the project use recyclable materials? | |
| Are materials with a documented Environmental Product Declaration (EPD) promoted in the project? | |
| Are other sustainability certifications used for materials and elements? | |
Energy efficiency
| | |
| --- | --- |
| Energy performance class of the building according to the Energy Performance Certificate of the building | |
| Is efficient energy management (measurement and regular analysis of consumption data) considered? | |
| Are renewable sources of energy used, e.g. solar system, photovoltaics? | |
Interconnection with surroundings
| | |
| --- | --- |
| Does the project enable the easy use of public transport? | |
| Does the project support the use of alternative modes of transport, e.g cycling, walking etc. ? | |
| Is there access to recreational natural areas, e.g. parks, in the immediate vicinity of the building? | |