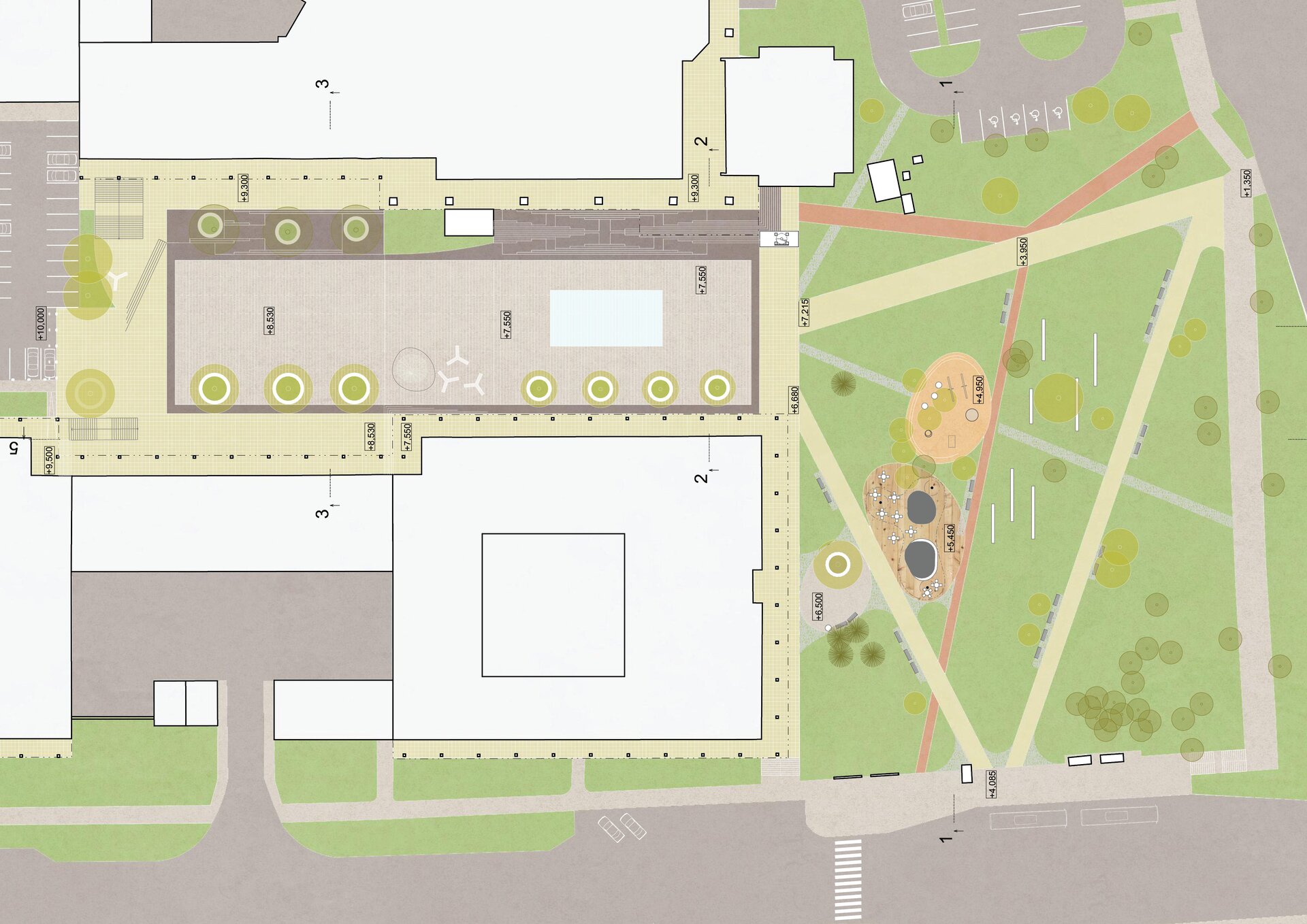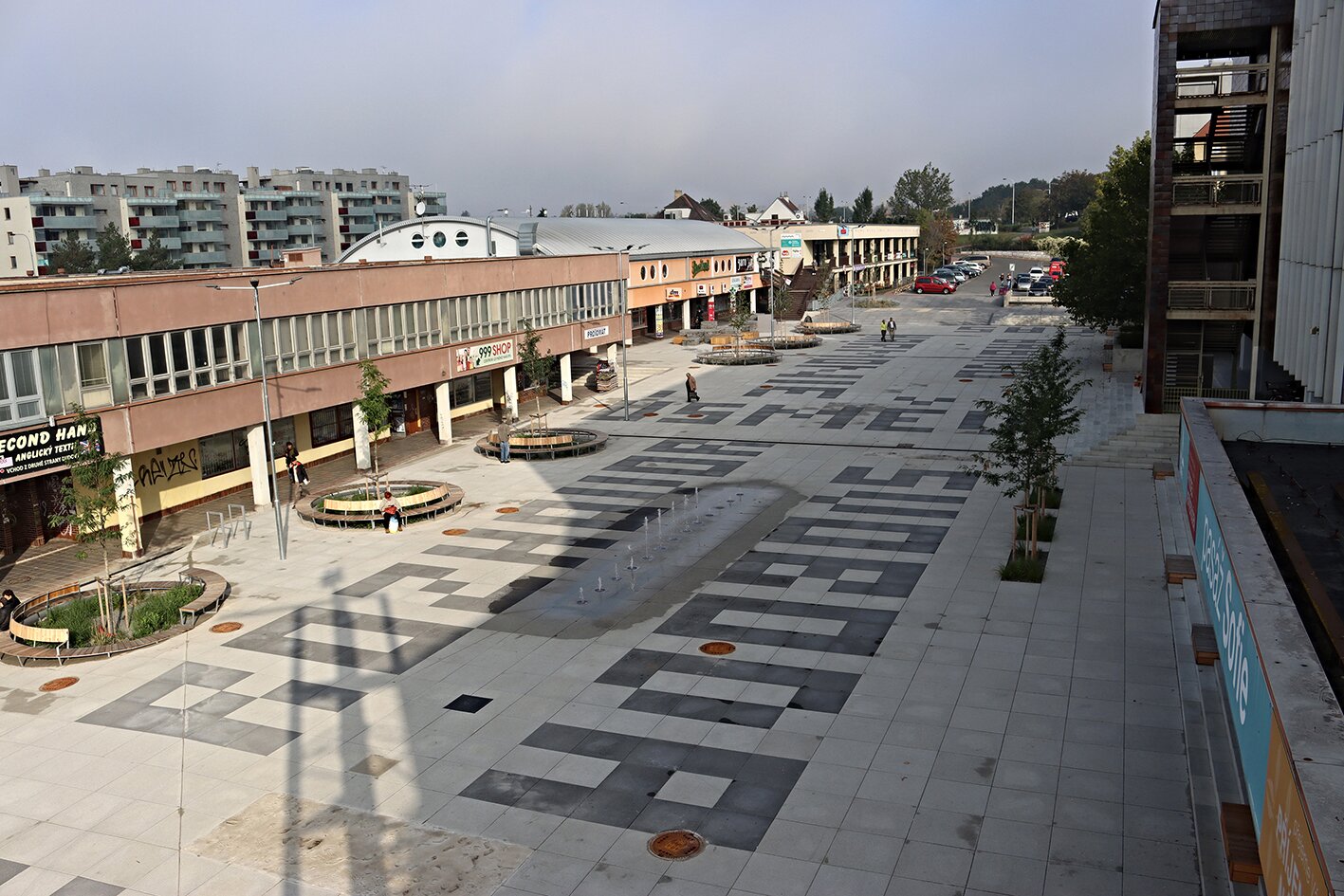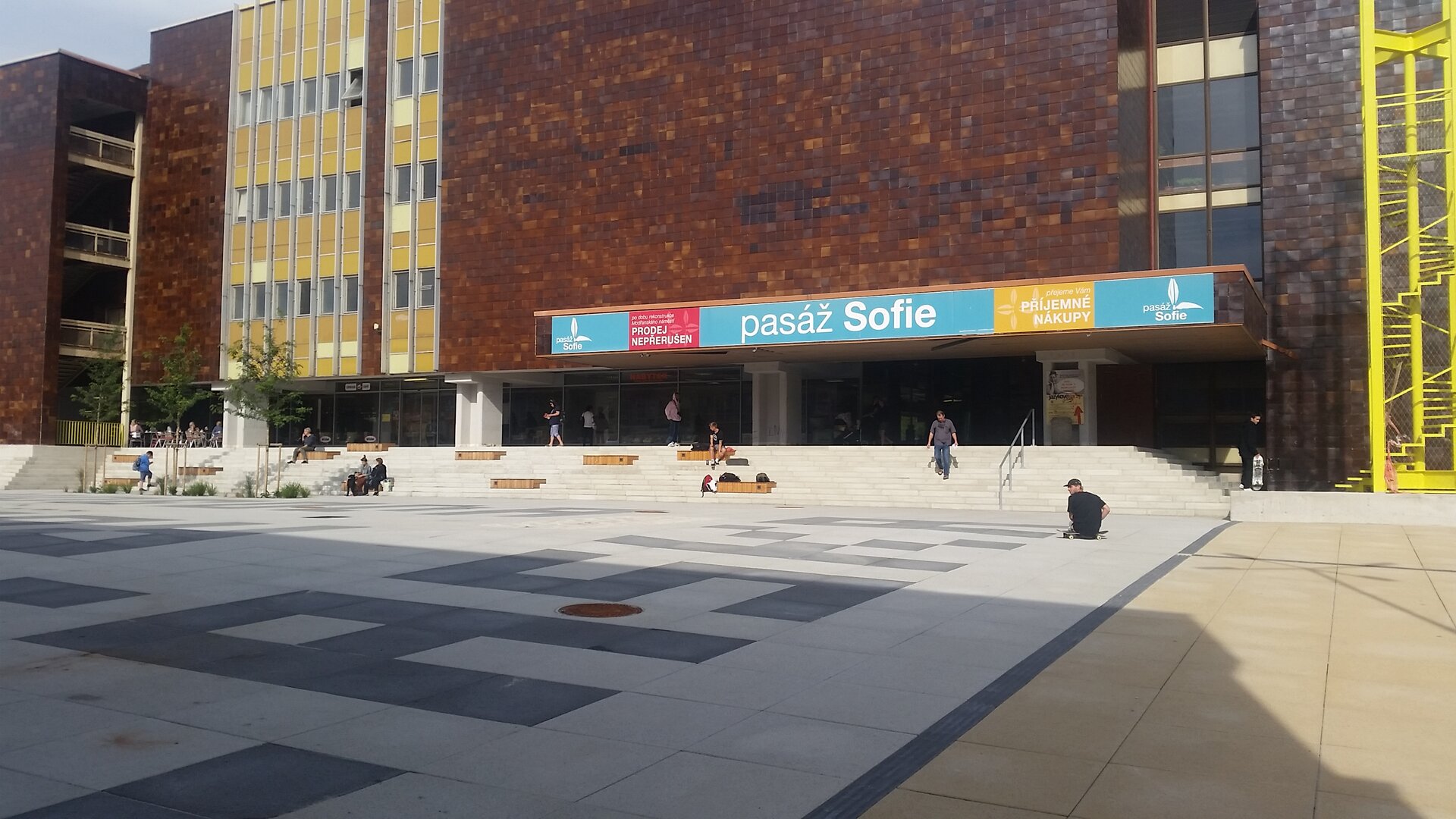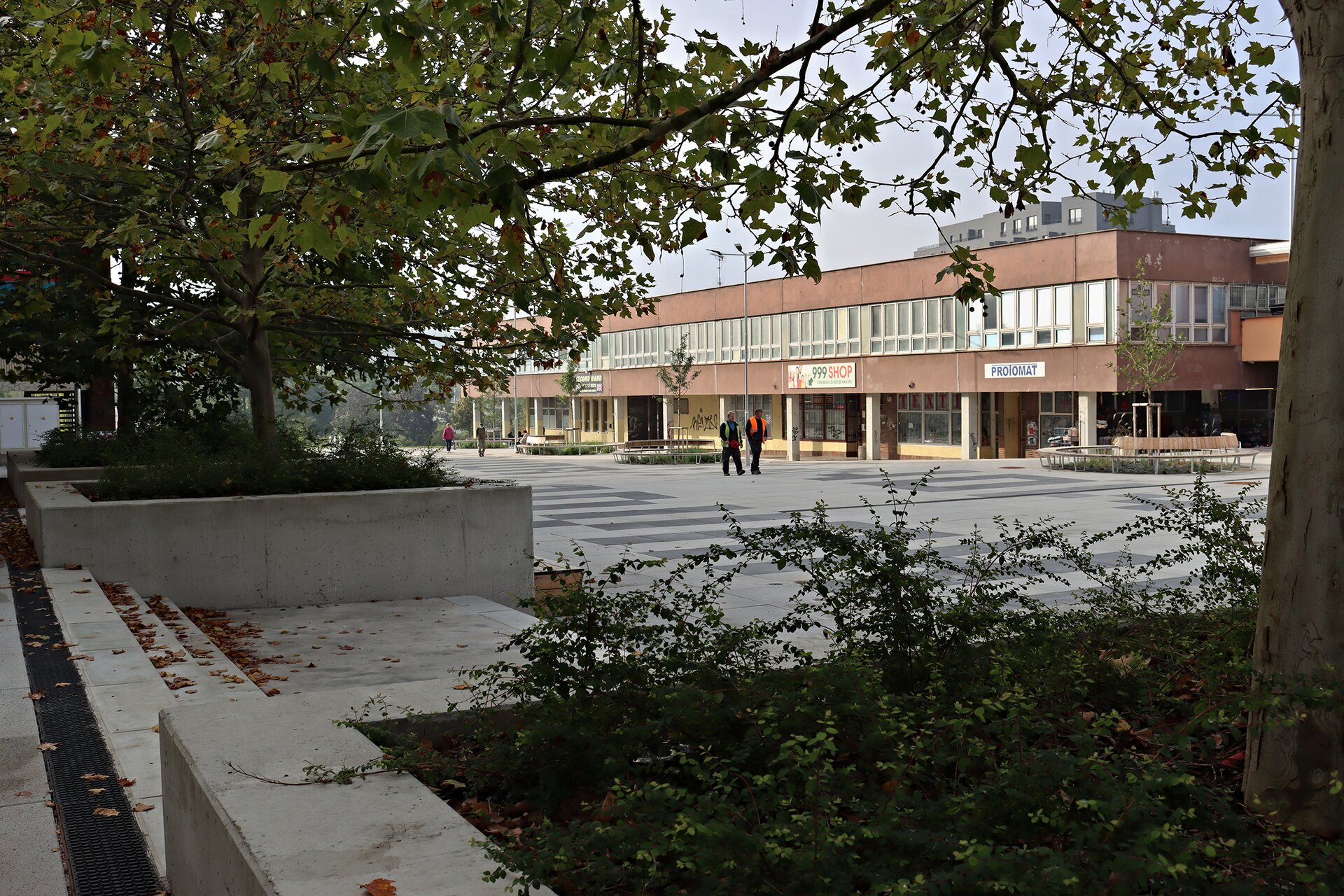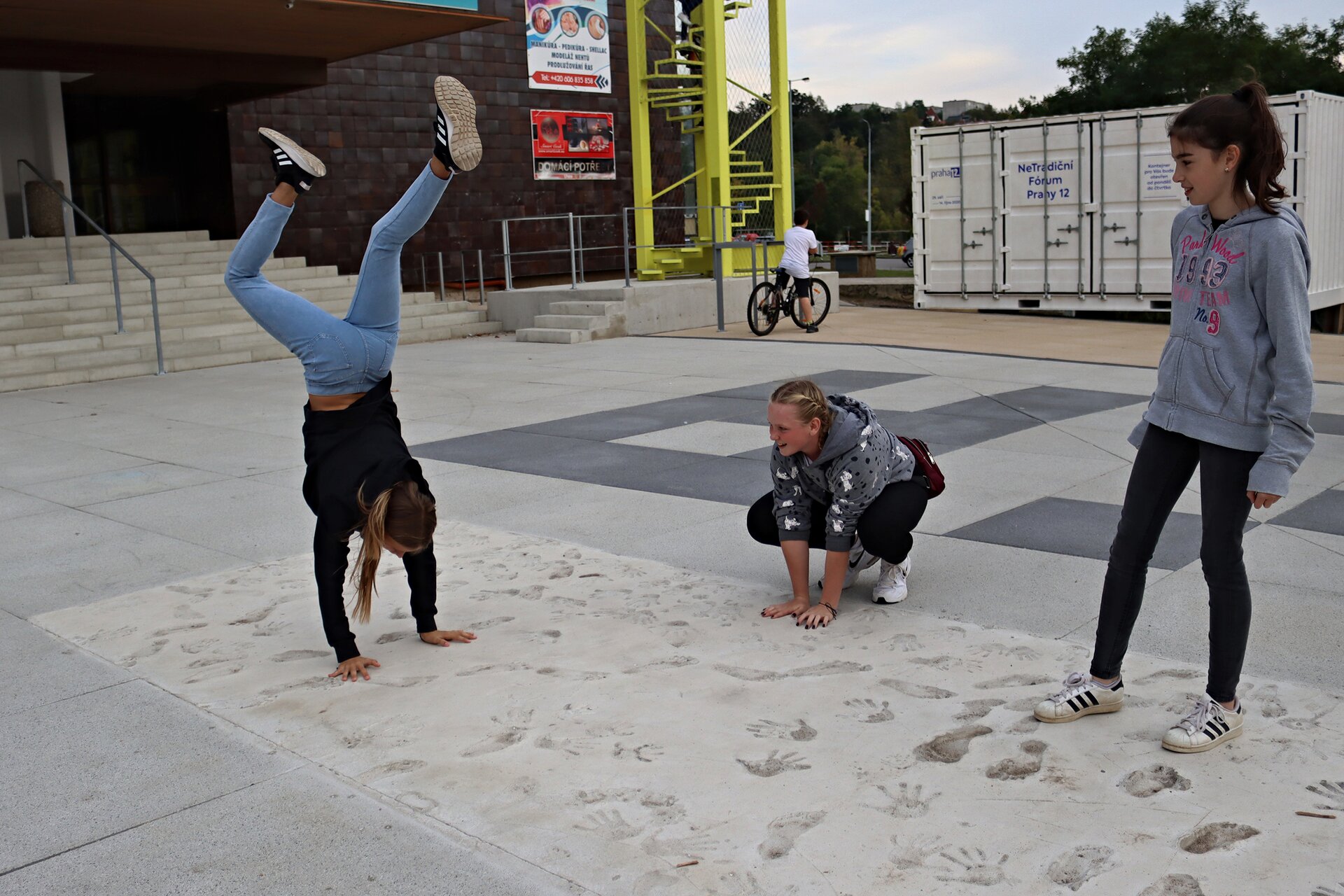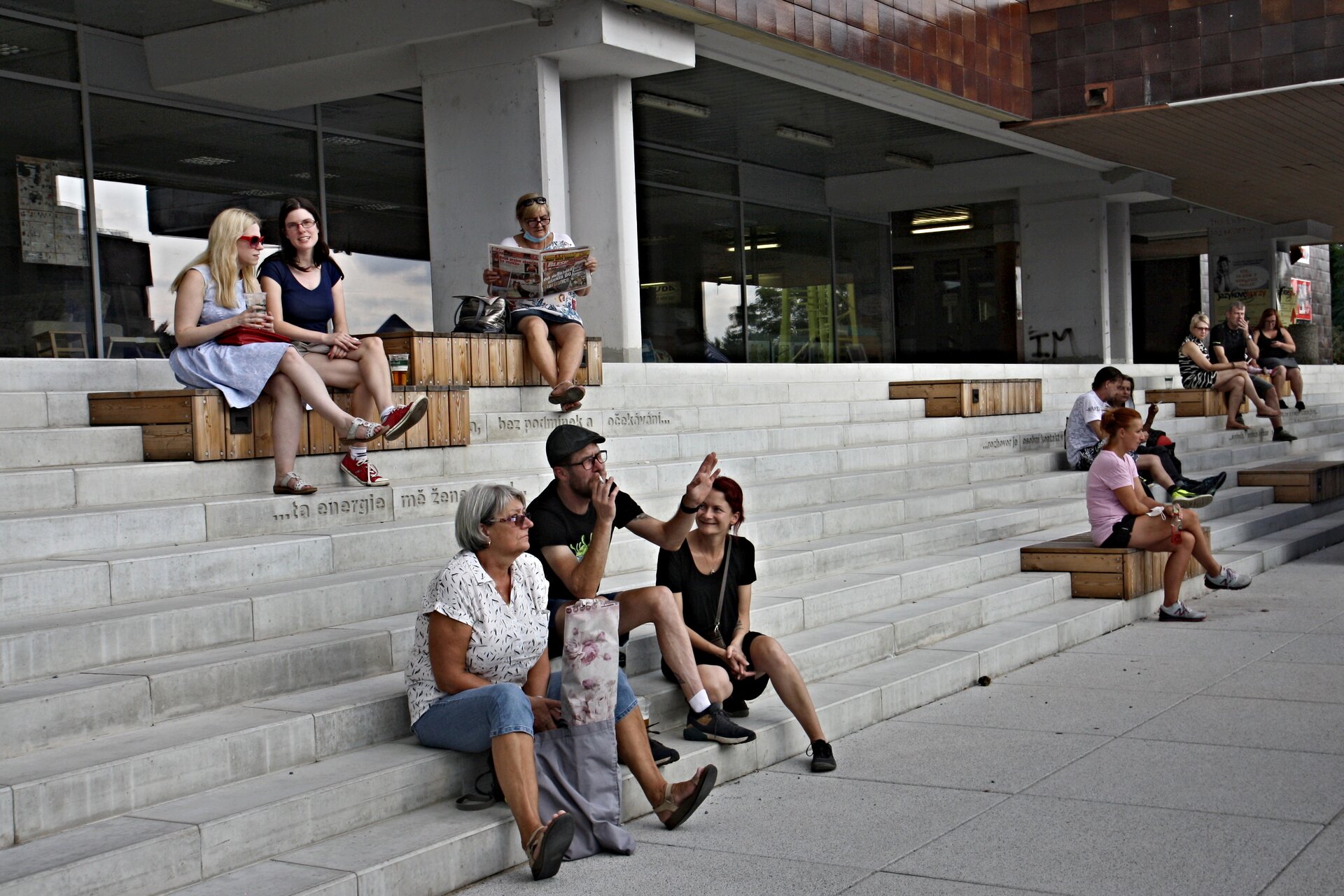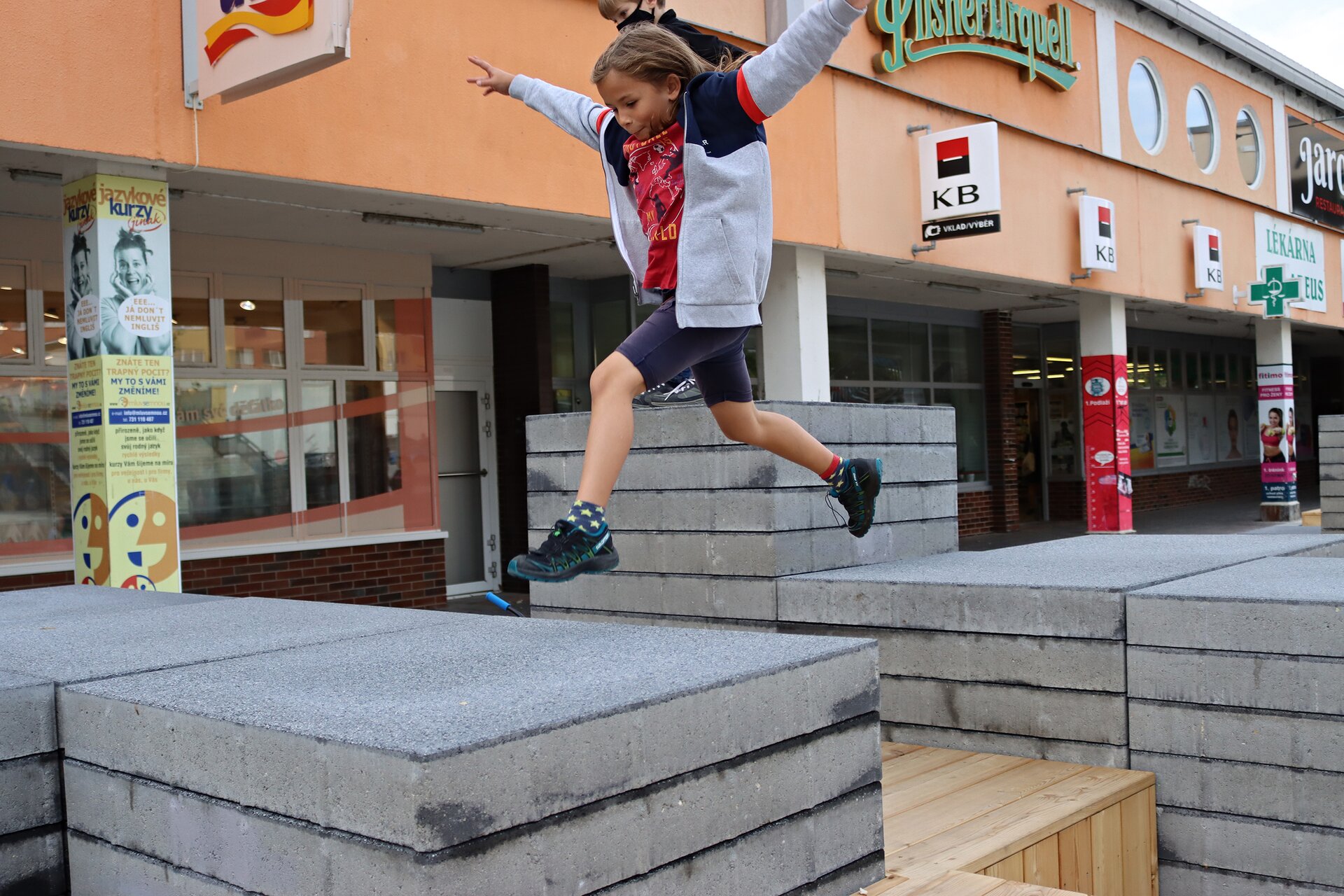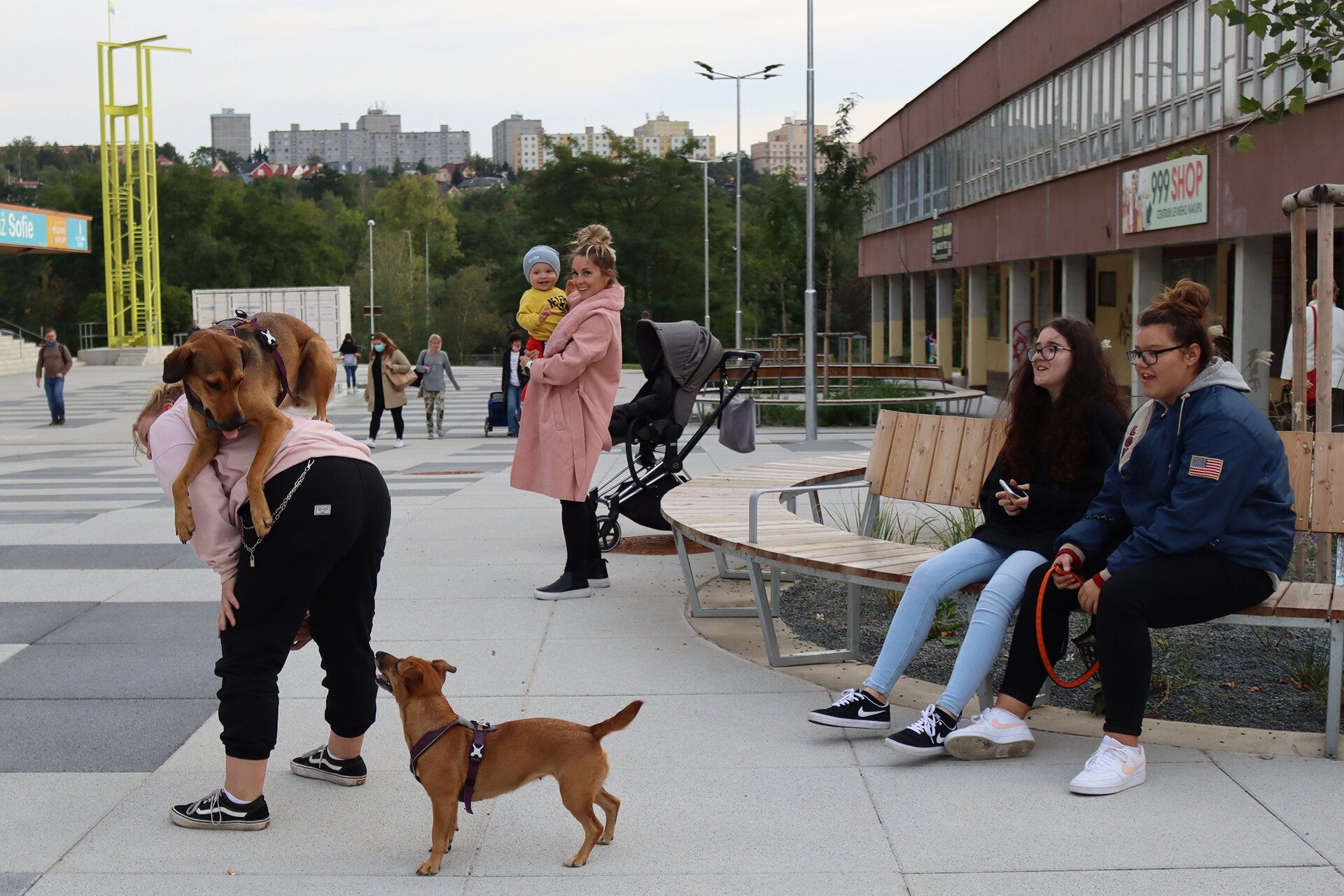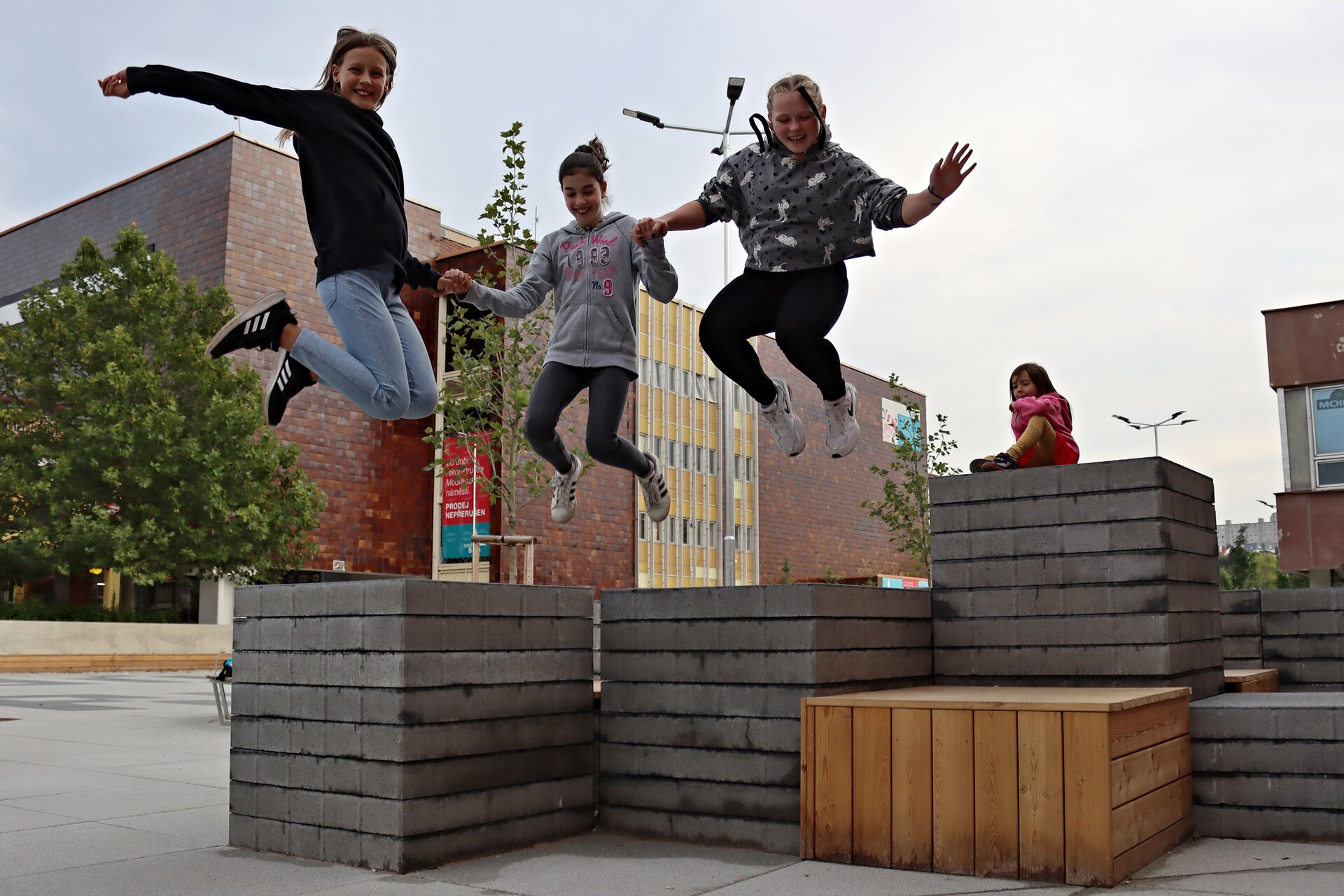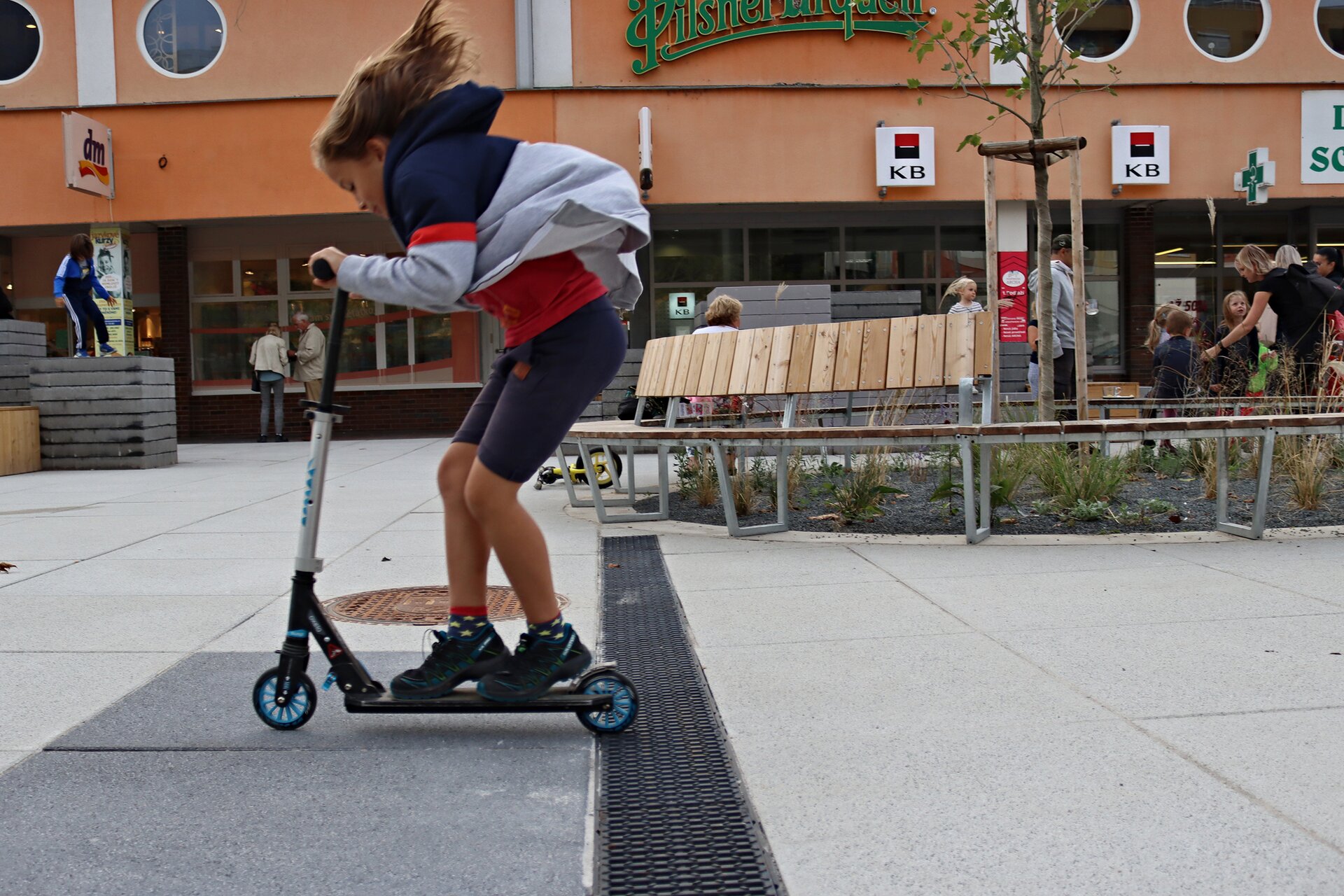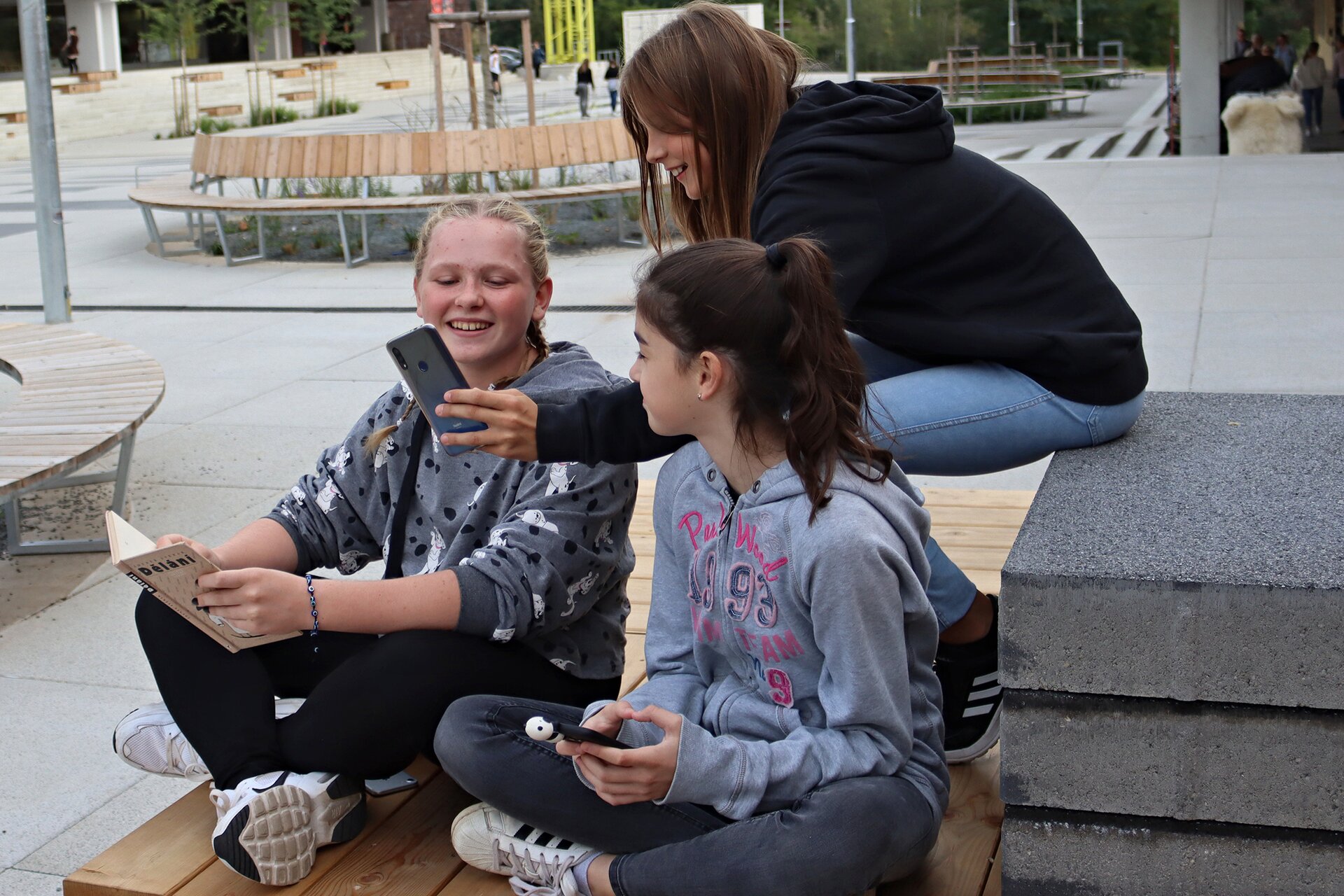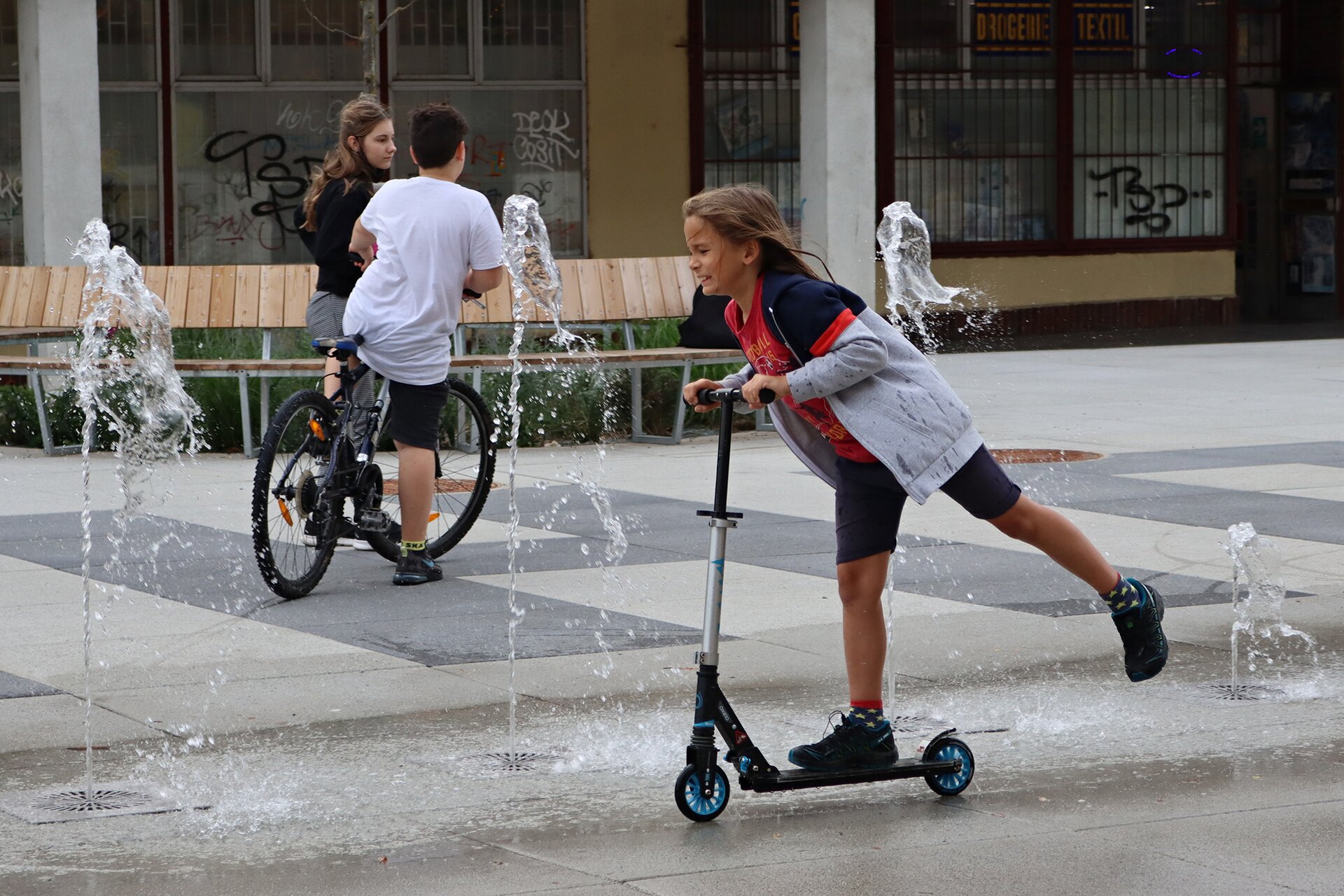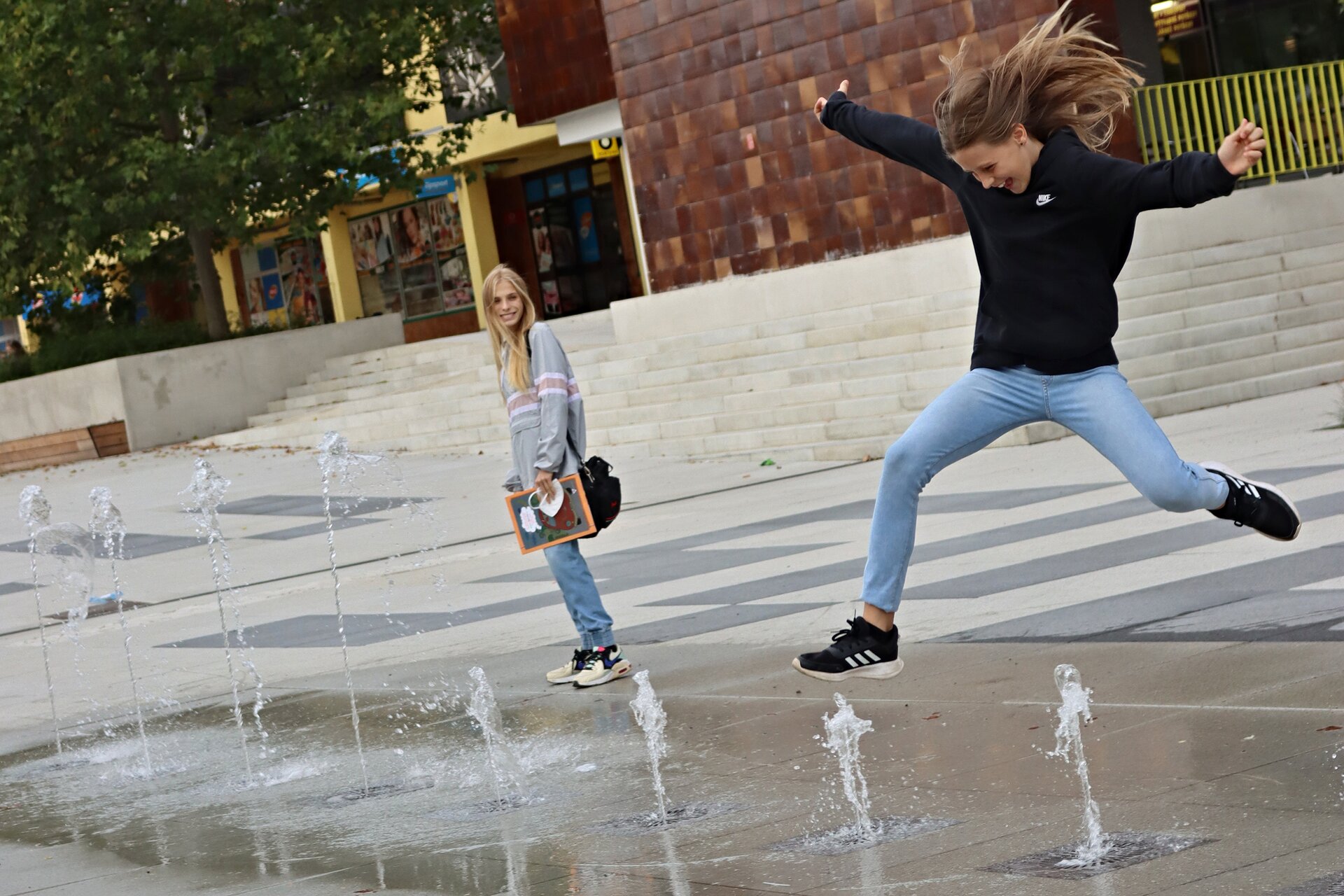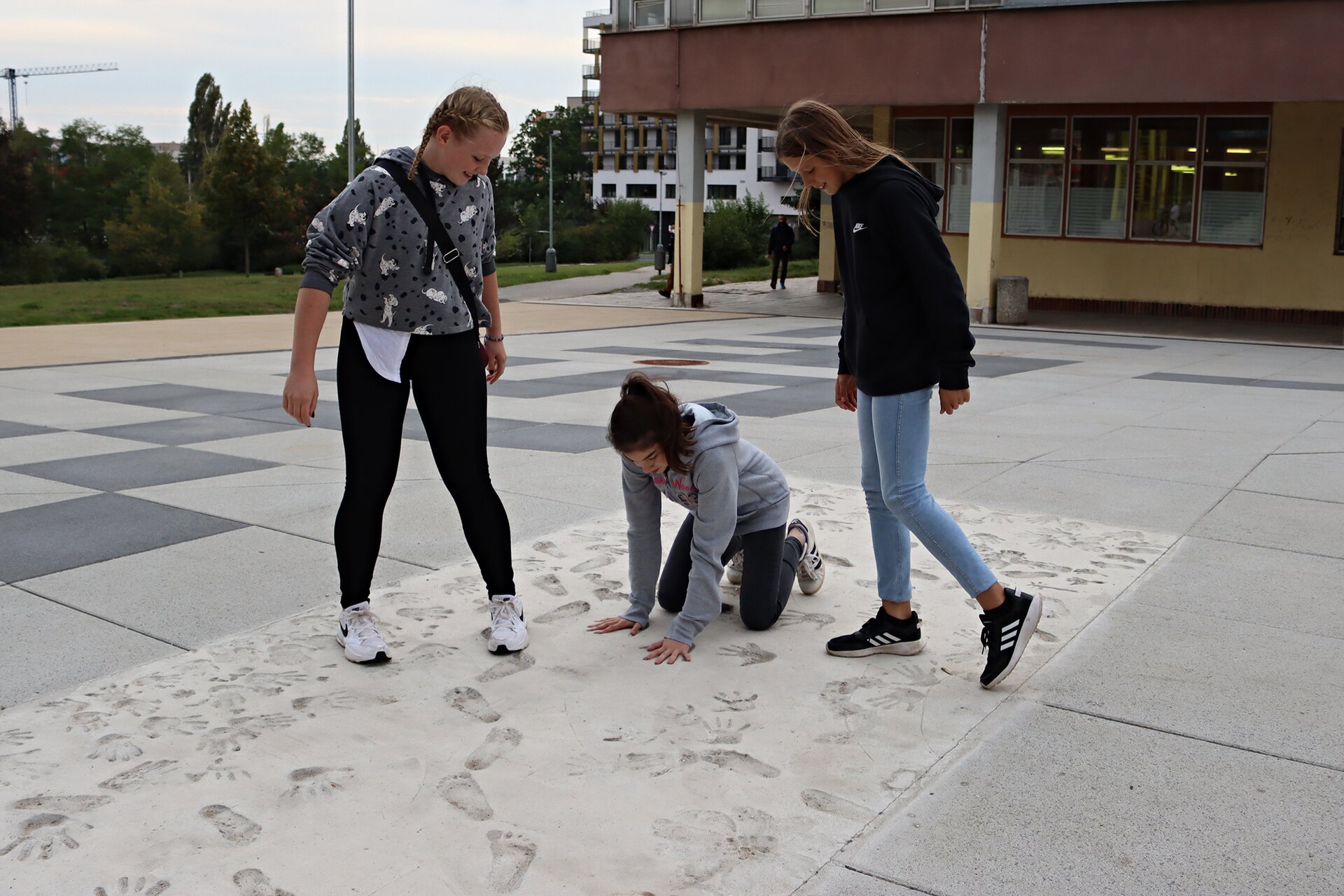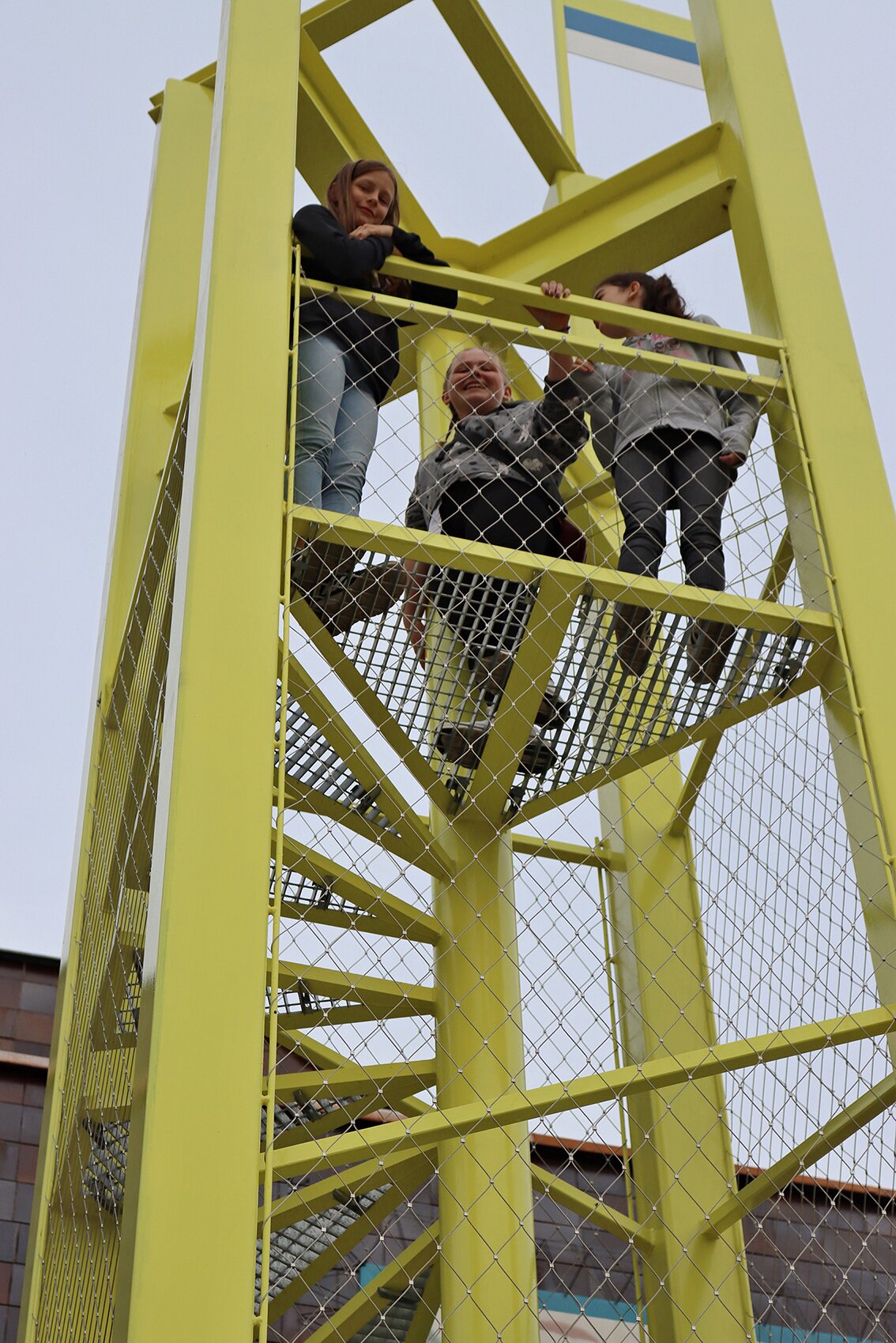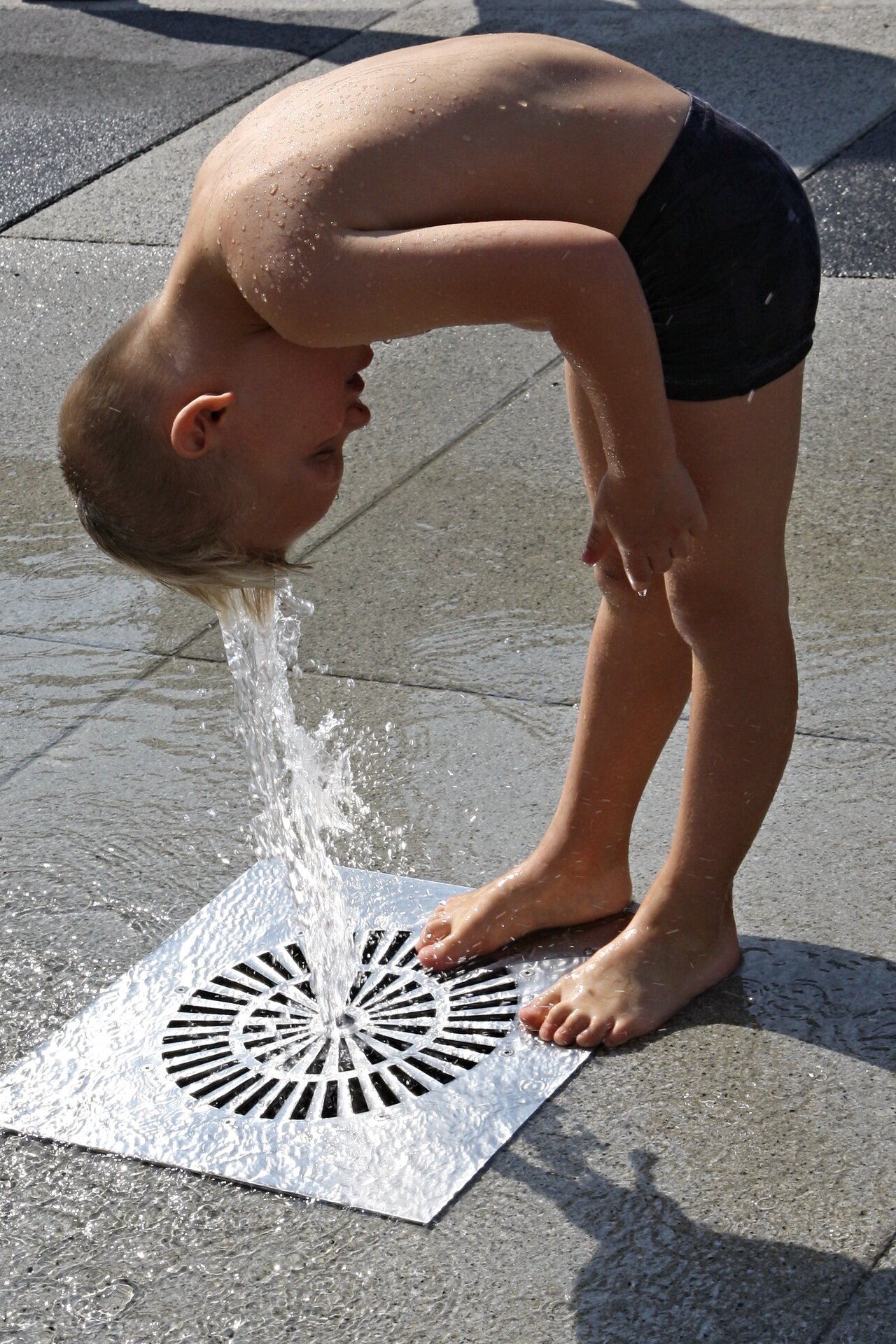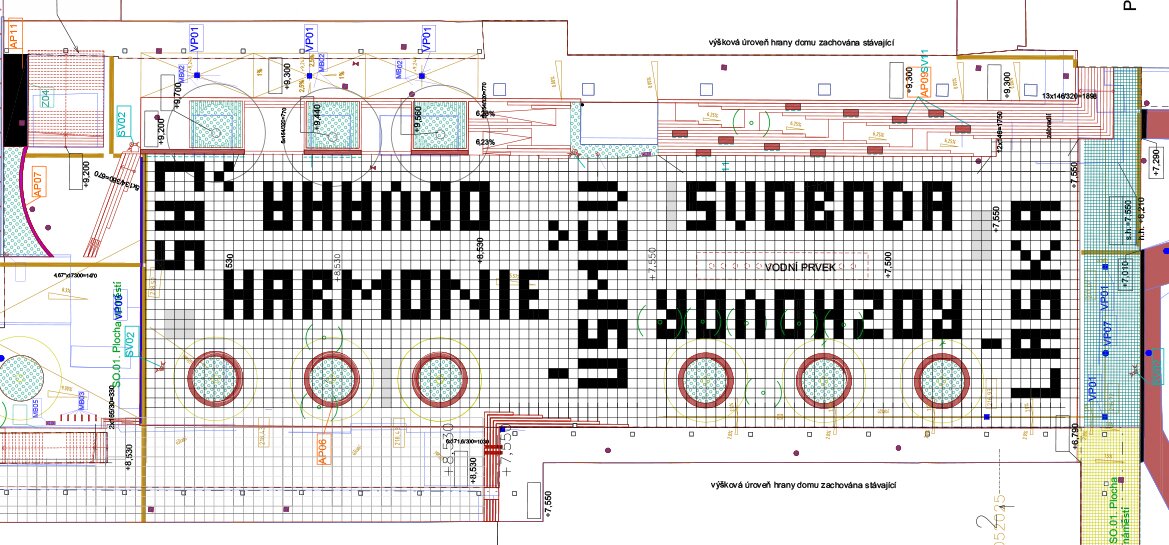 | | |
| --- | --- |
| Author | David Kraus, spolupráce Alena Hrabětová |
| Studio | |
| Location | Sofijské náměstí, Praha Modřany |
| Investor | Městská část Praha 12 |
| Supplier | Gardenline, s.r.o. |
| Date of project approval | August 2020 |
| Fotograf | |
Reconstruction of the main square in Modřany, a still impassable dead place. The assignment was a gathering area, free space for meetings, movement. The project continues down to the pavilion, the greenery. Now a multi-purpose area, we cleaned up the former place, made it through. We plant trees, place benches. We believe in the energy of the words - we put positive words in the tiles. New Sofia's area + fun elements = reason to stay. We invented a game element from the tiles. We poured concrete, where the locals imprinted their feet and hands. We painted the original steel structure in the lower part, strengthened it, inserted a staircase inside, changed it to a lookout point. The railings and stairs were occupied by skaters, people walk through or sit, the place came to life. There is water - for children in summer, ice skating in winter. We now see an area full of people doing normal things. When designing, we were struck by a known principle - identity to its place.
The original place was poorly passable, complex in height, bounced, interwoven with public infrastructure without a system. In addition, overgrown with low unmaintained greenery. The road was asphalt, partially destroyed. We first cleaned the area of large concrete crumbling pools, removing obstacles to movement. The whole area was cleared, cleaned, where possible - infrastructure organized. Subsequently, new greenery was planted, consisting of trees.
Green building
Environmental certification
| | |
| --- | --- |
| Type and level of certificate | - |
Water management
| | |
| --- | --- |
| Is rainwater used for irrigation? | |
| Is rainwater used for other purposes, e.g. toilet flushing ? | |
| Does the building have a green roof / facade ? | |
| Is reclaimed waste water used, e.g. from showers and sinks ? | |
The quality of the indoor environment
| | |
| --- | --- |
| Is clean air supply automated ? | |
| Is comfortable temperature during summer and winter automated? | |
| Is natural lighting guaranteed in all living areas? | |
| Is artificial lighting automated? | |
| Is acoustic comfort, specifically reverberation time, guaranteed? | |
| Does the layout solution include zoning and ergonomics elements? | |
Principles of circular economics
| | |
| --- | --- |
| Does the project use recycled materials? | |
| Does the project use recyclable materials? | |
| Are materials with a documented Environmental Product Declaration (EPD) promoted in the project? | |
| Are other sustainability certifications used for materials and elements? | |
Energy efficiency
| | |
| --- | --- |
| Energy performance class of the building according to the Energy Performance Certificate of the building | |
| Is efficient energy management (measurement and regular analysis of consumption data) considered? | |
| Are renewable sources of energy used, e.g. solar system, photovoltaics? | |
Interconnection with surroundings
| | |
| --- | --- |
| Does the project enable the easy use of public transport? | |
| Does the project support the use of alternative modes of transport, e.g cycling, walking etc. ? | |
| Is there access to recreational natural areas, e.g. parks, in the immediate vicinity of the building? | |