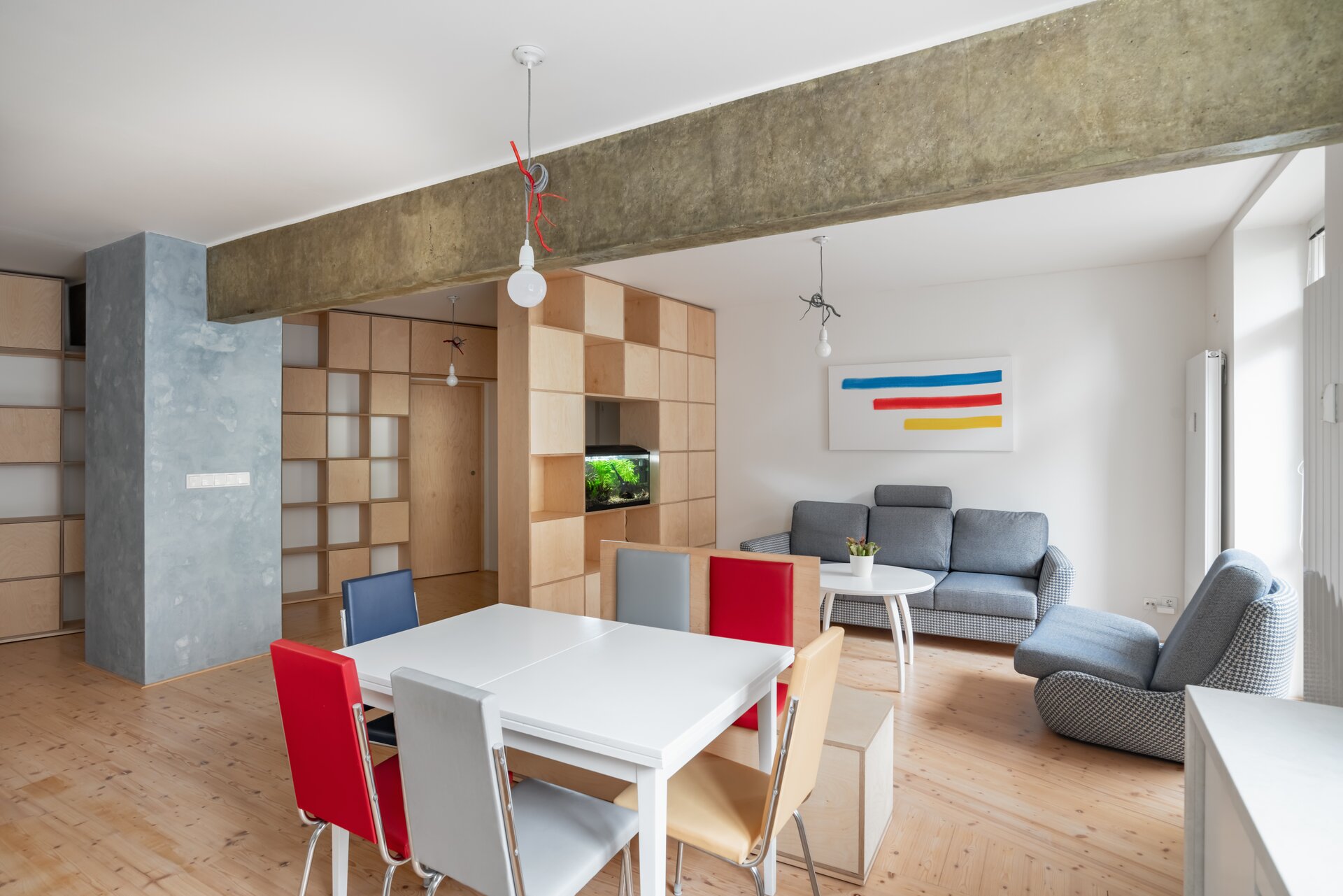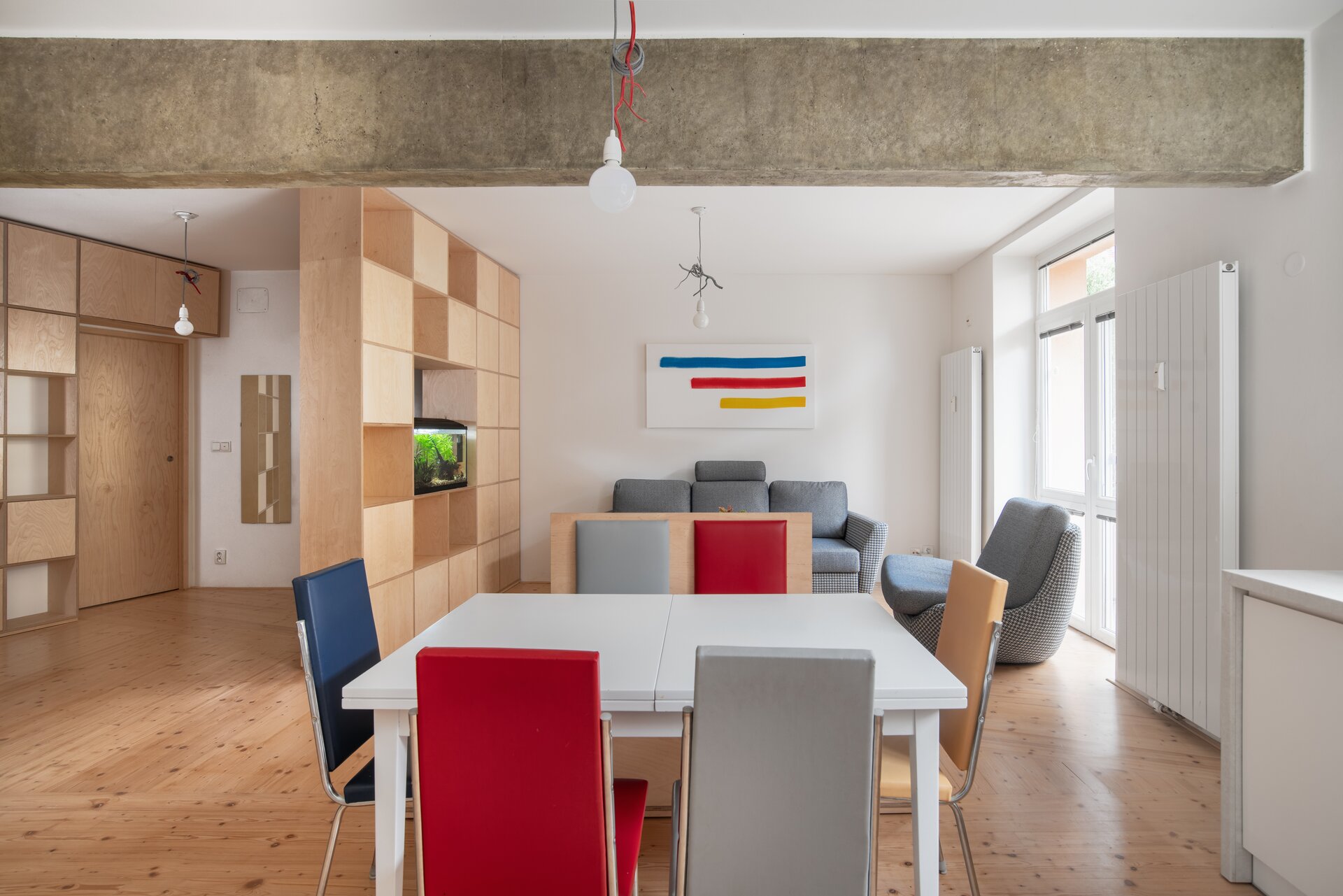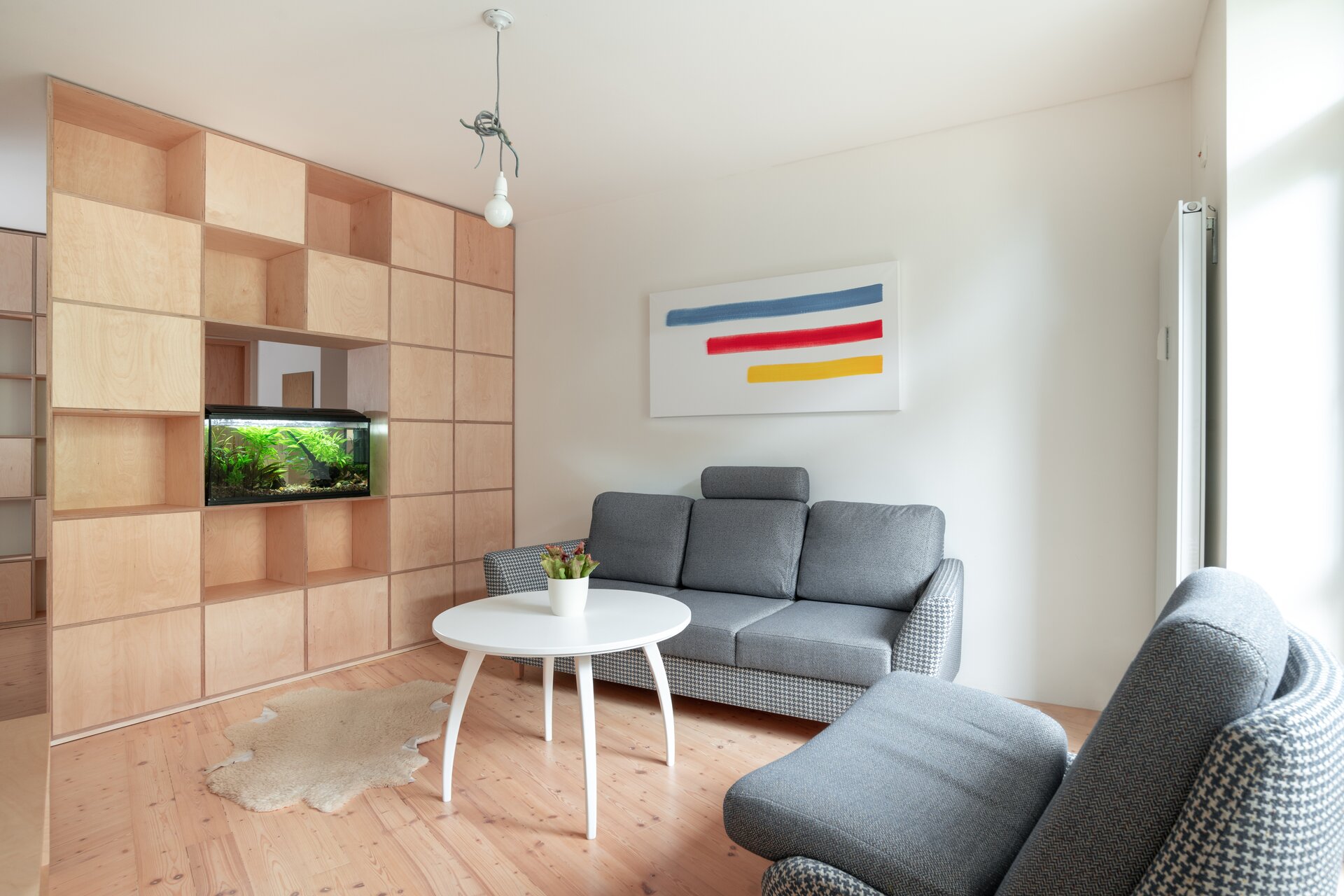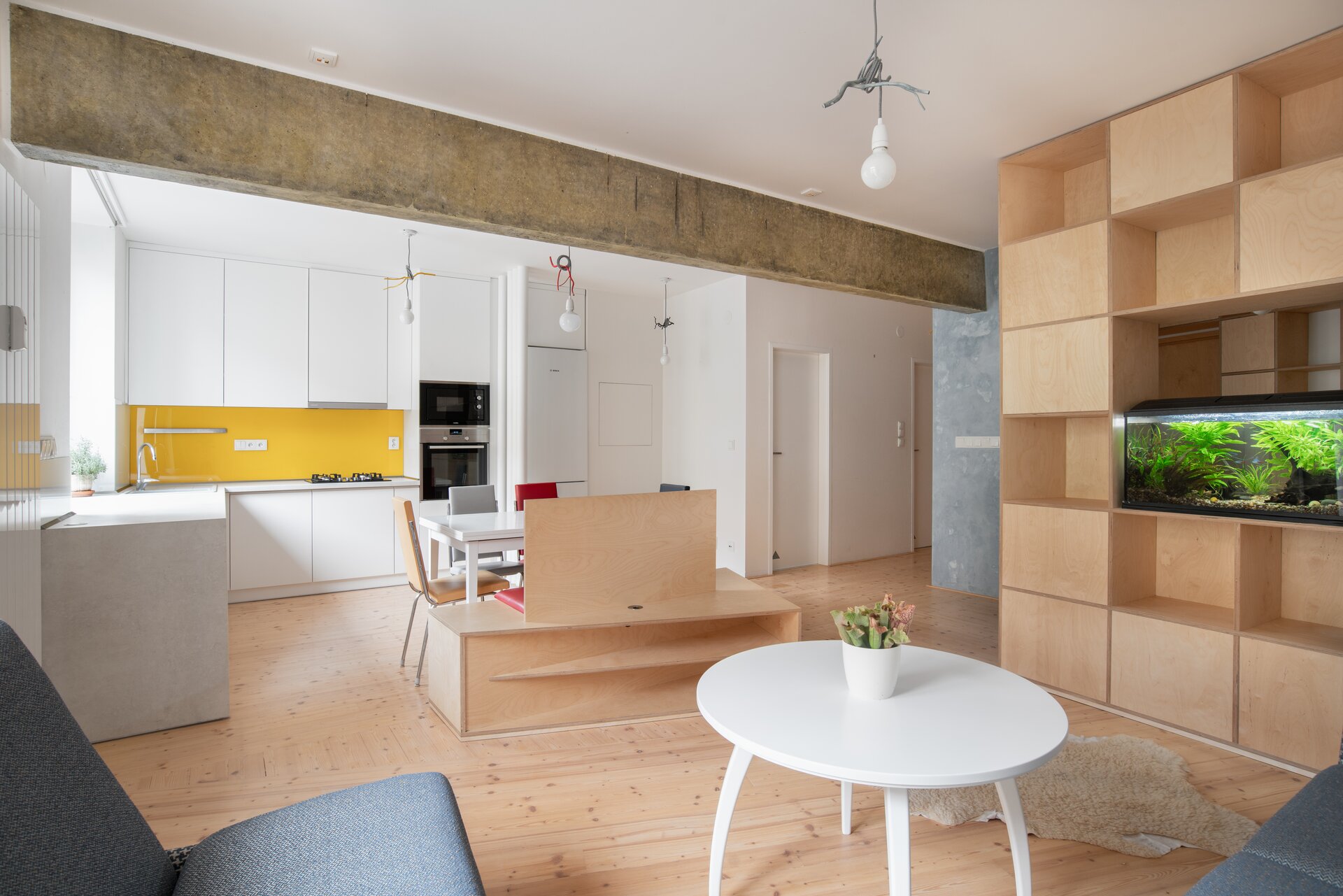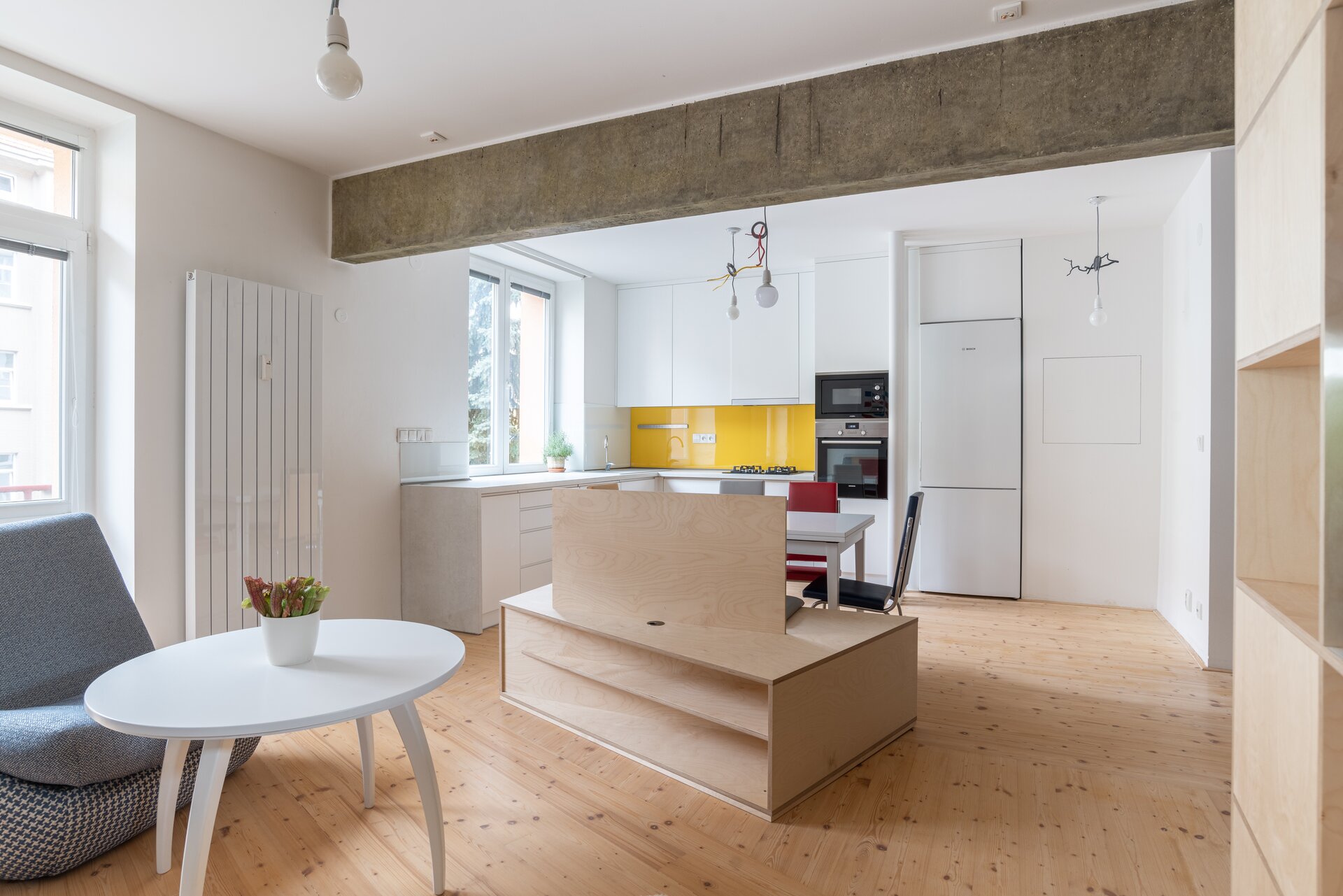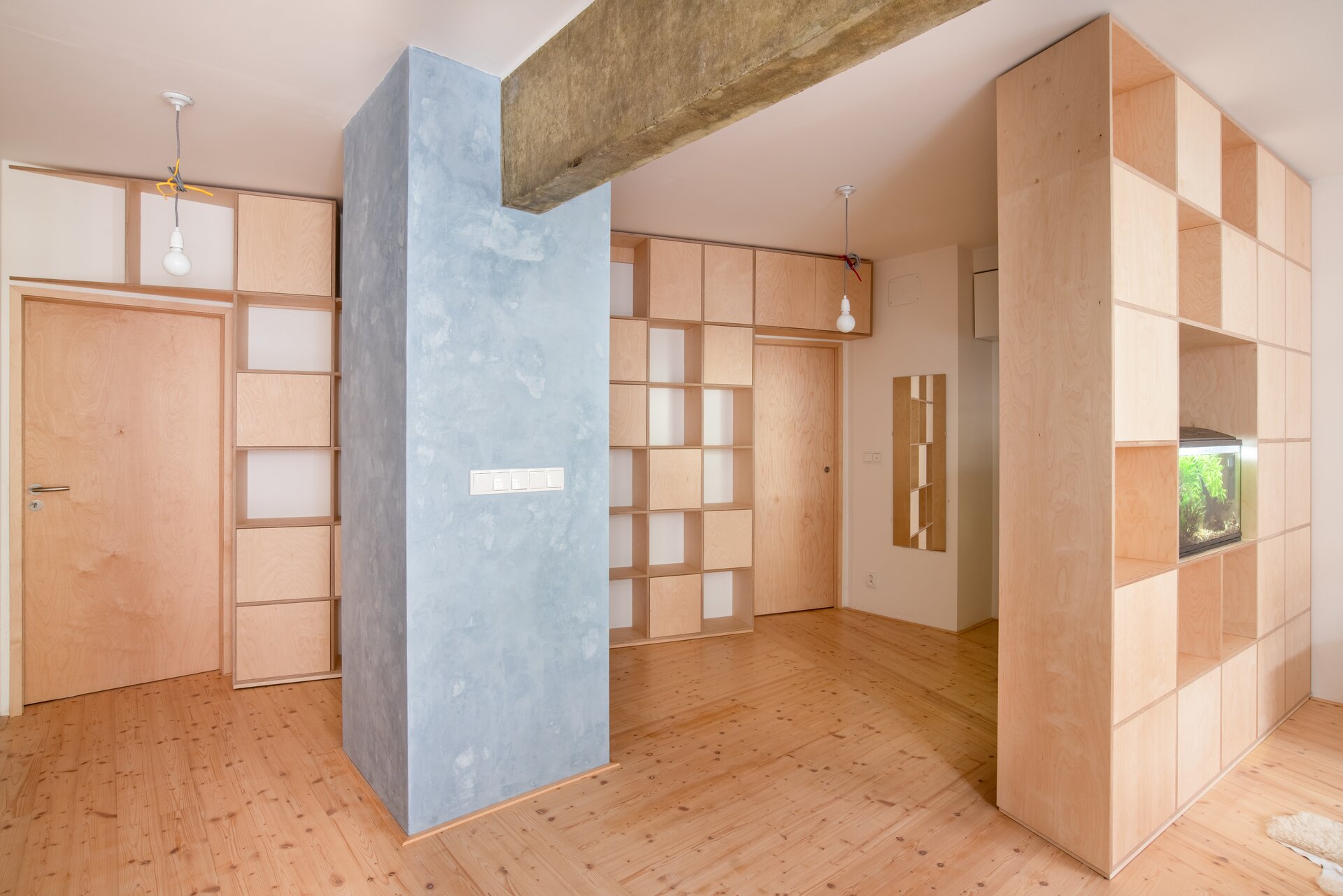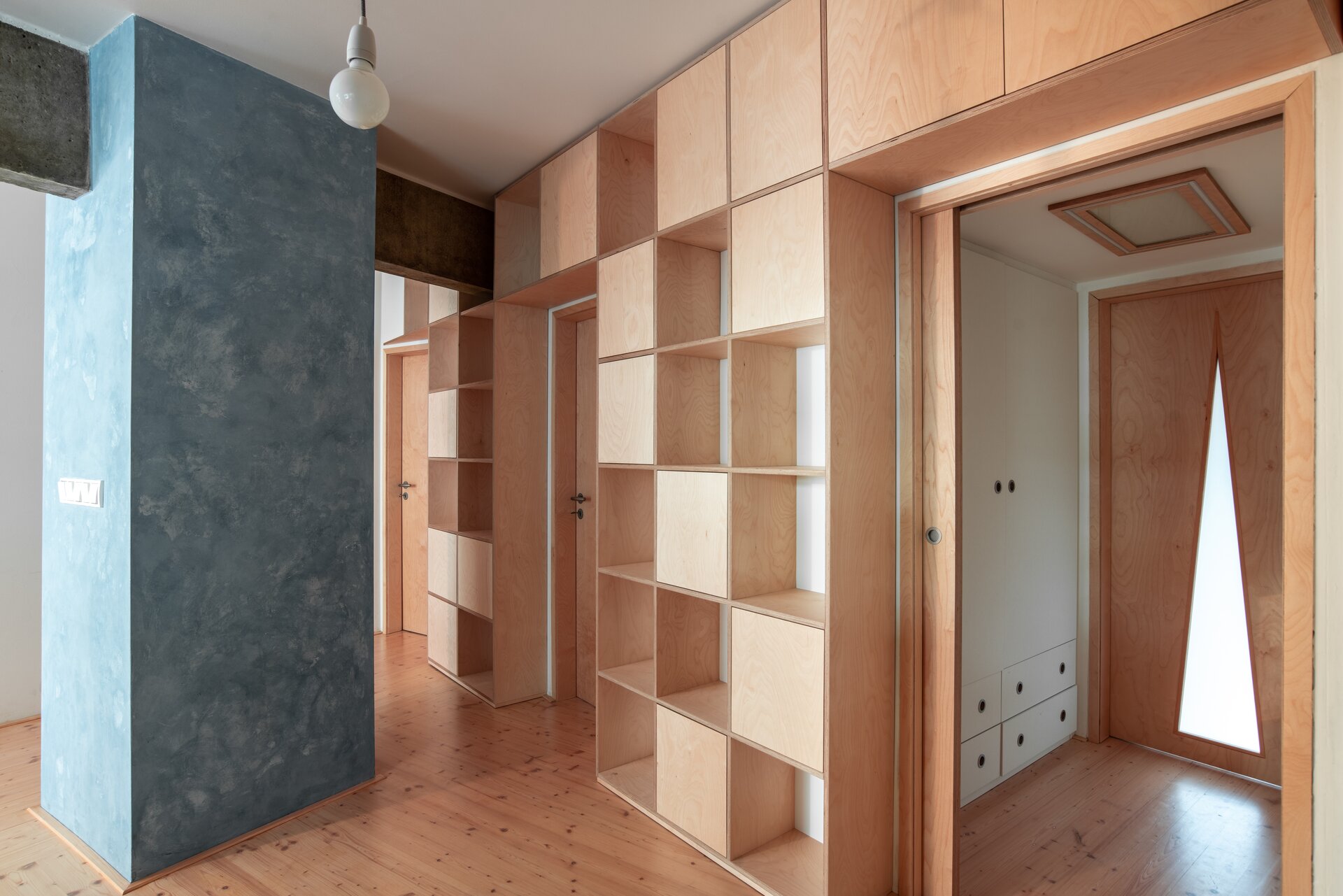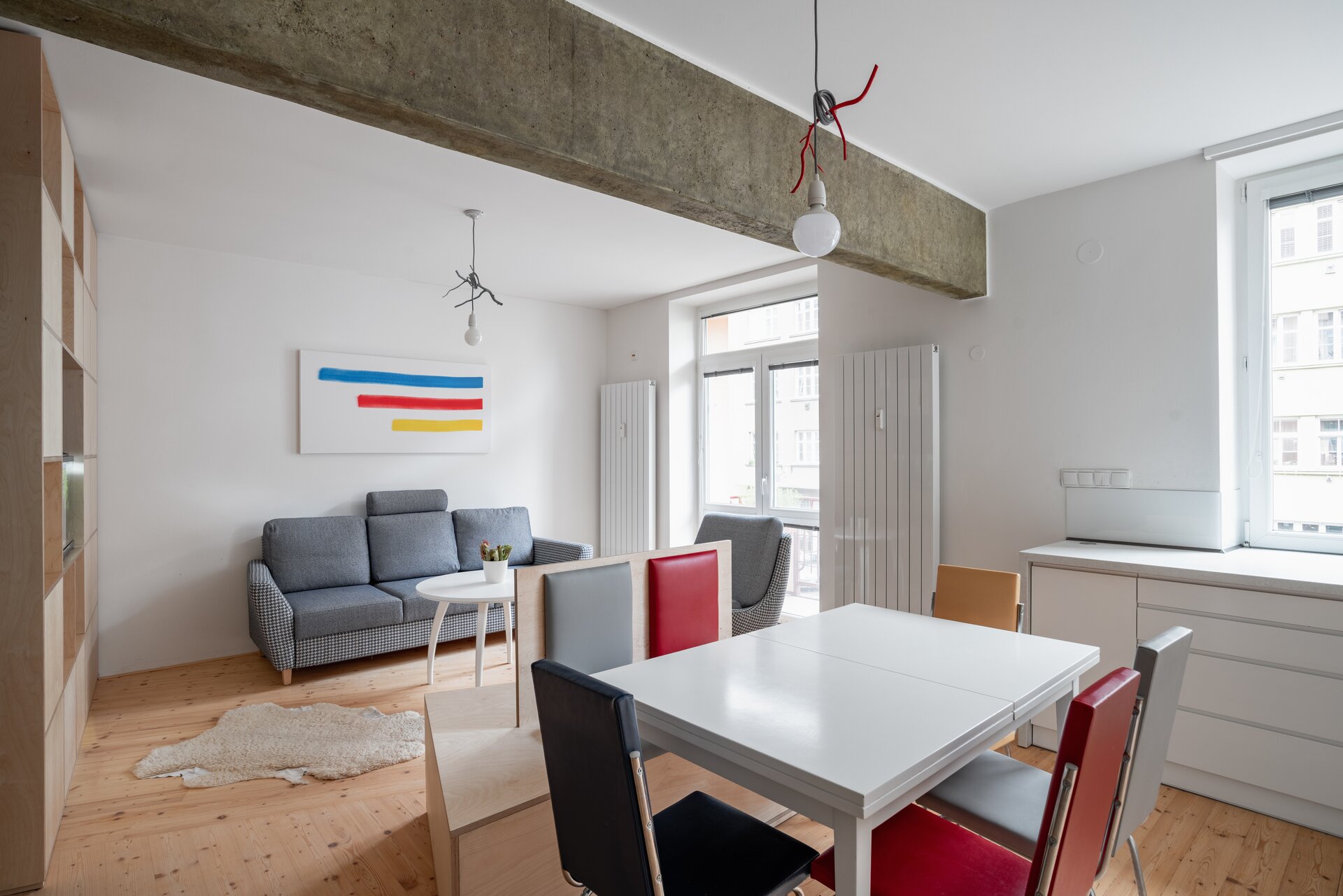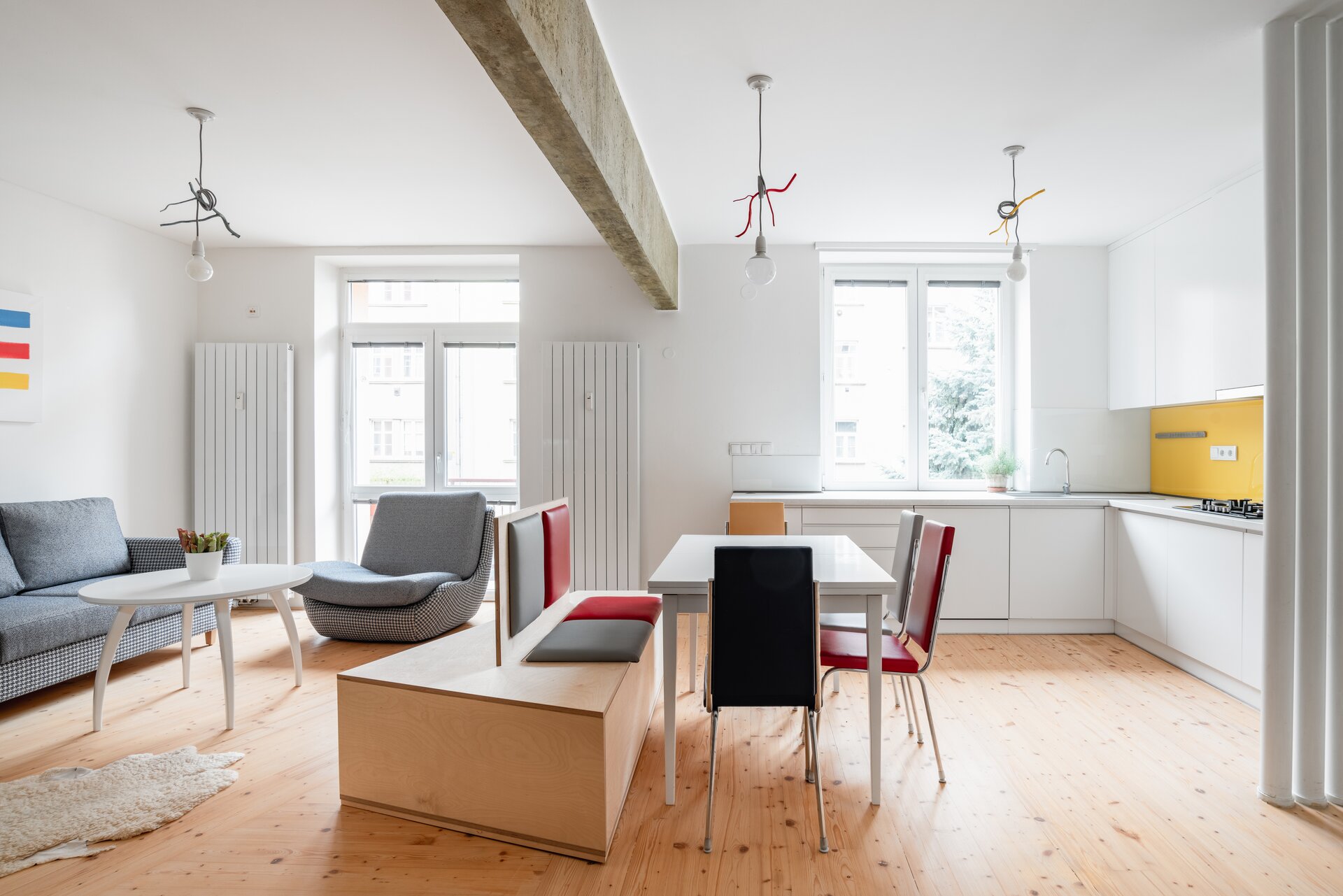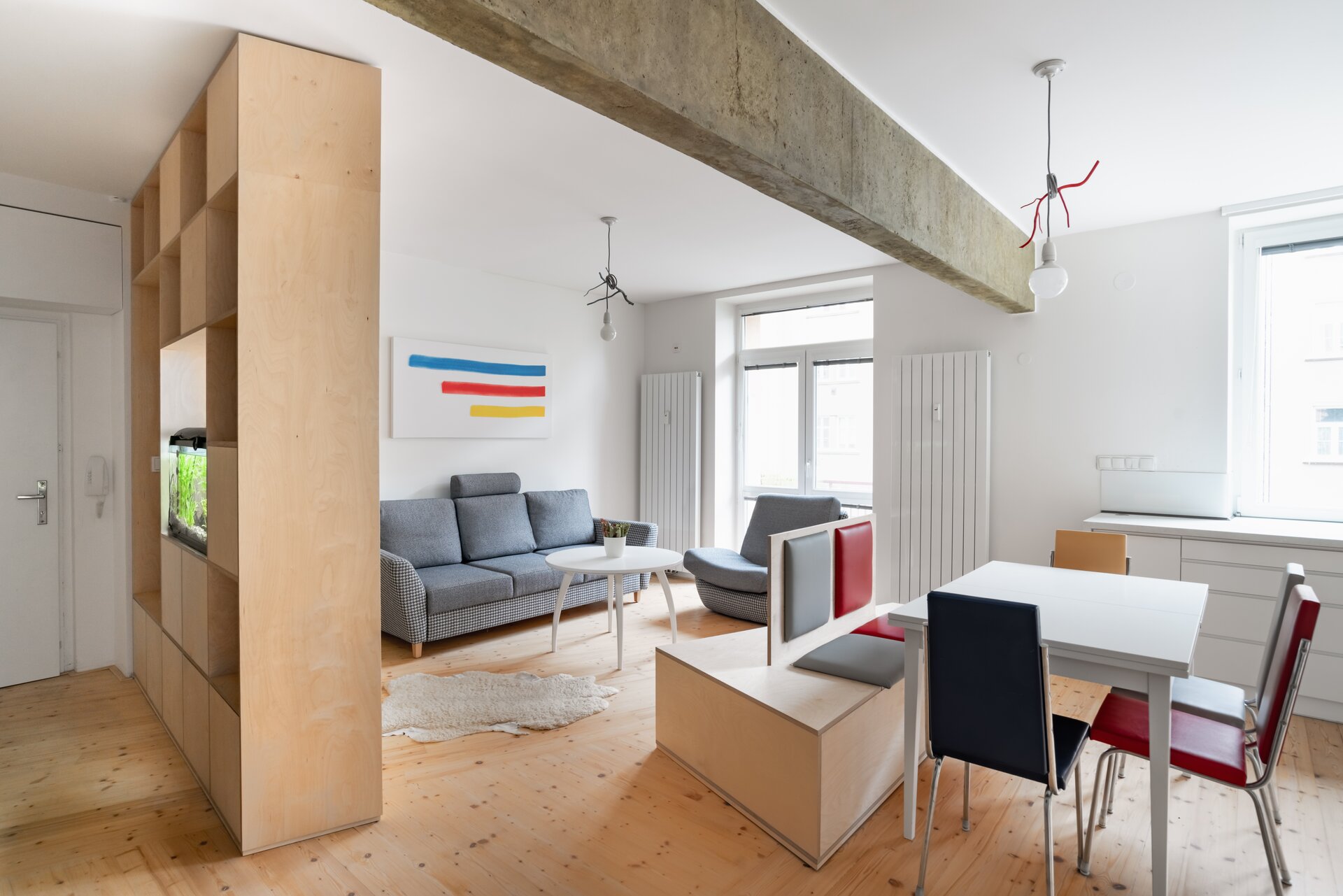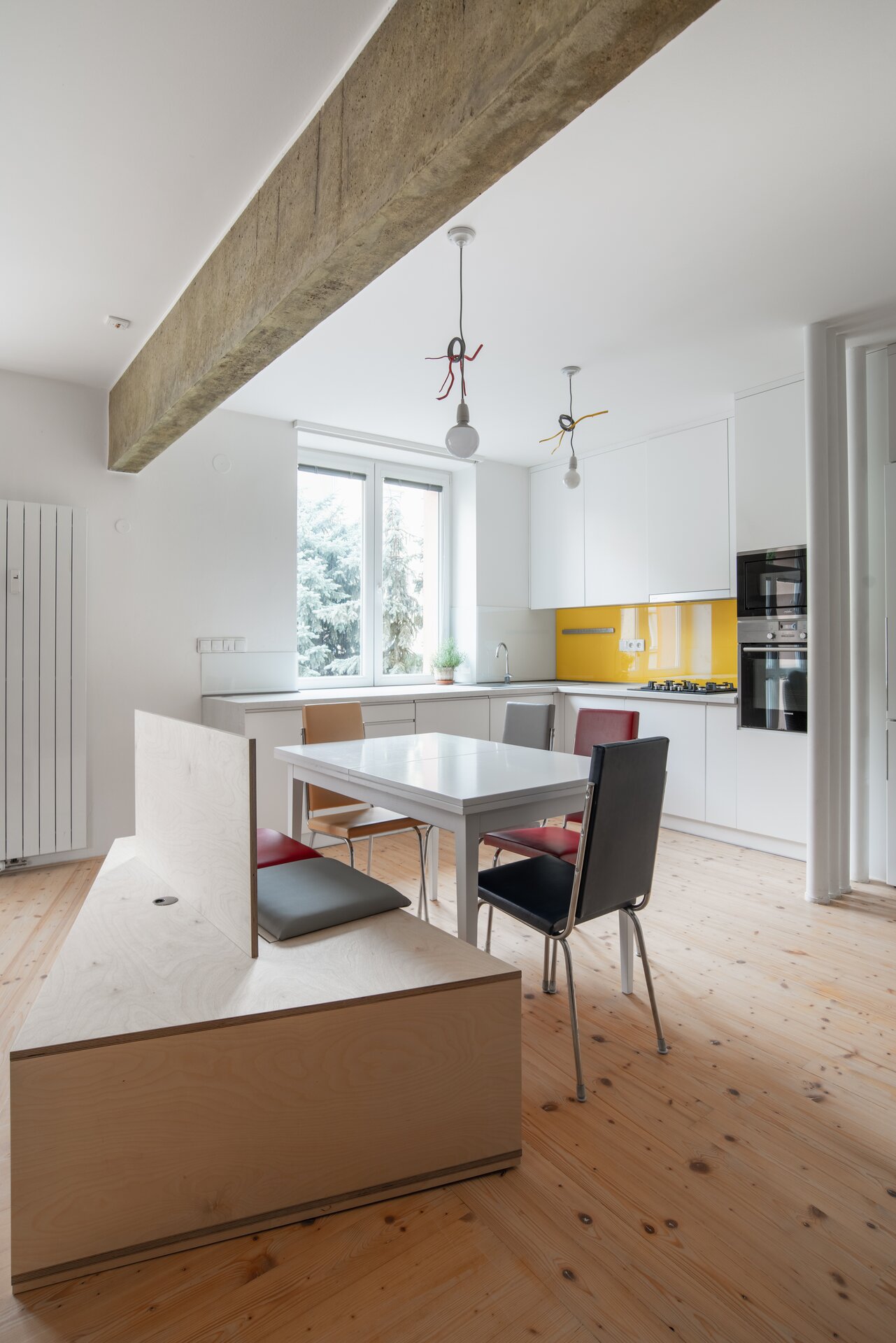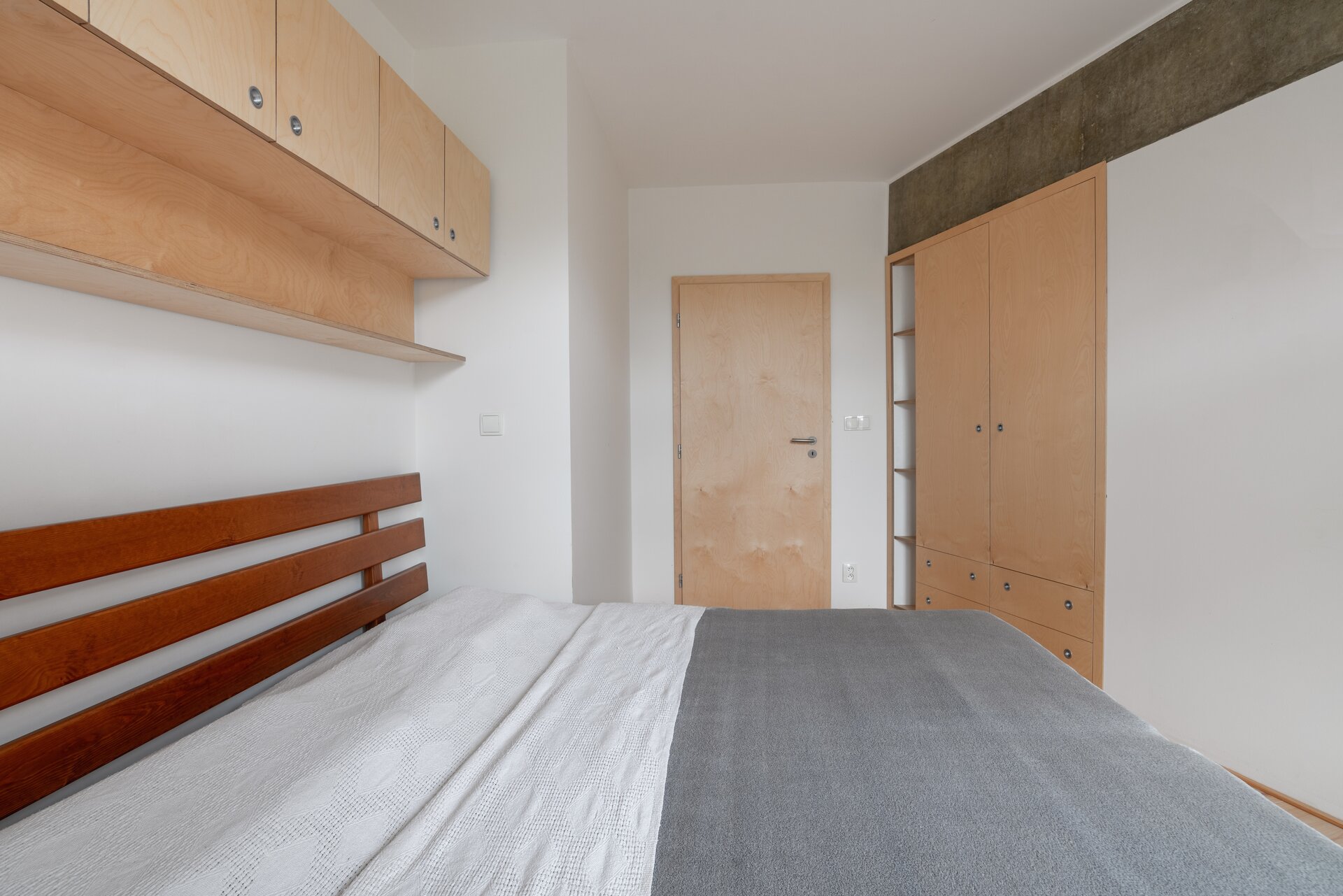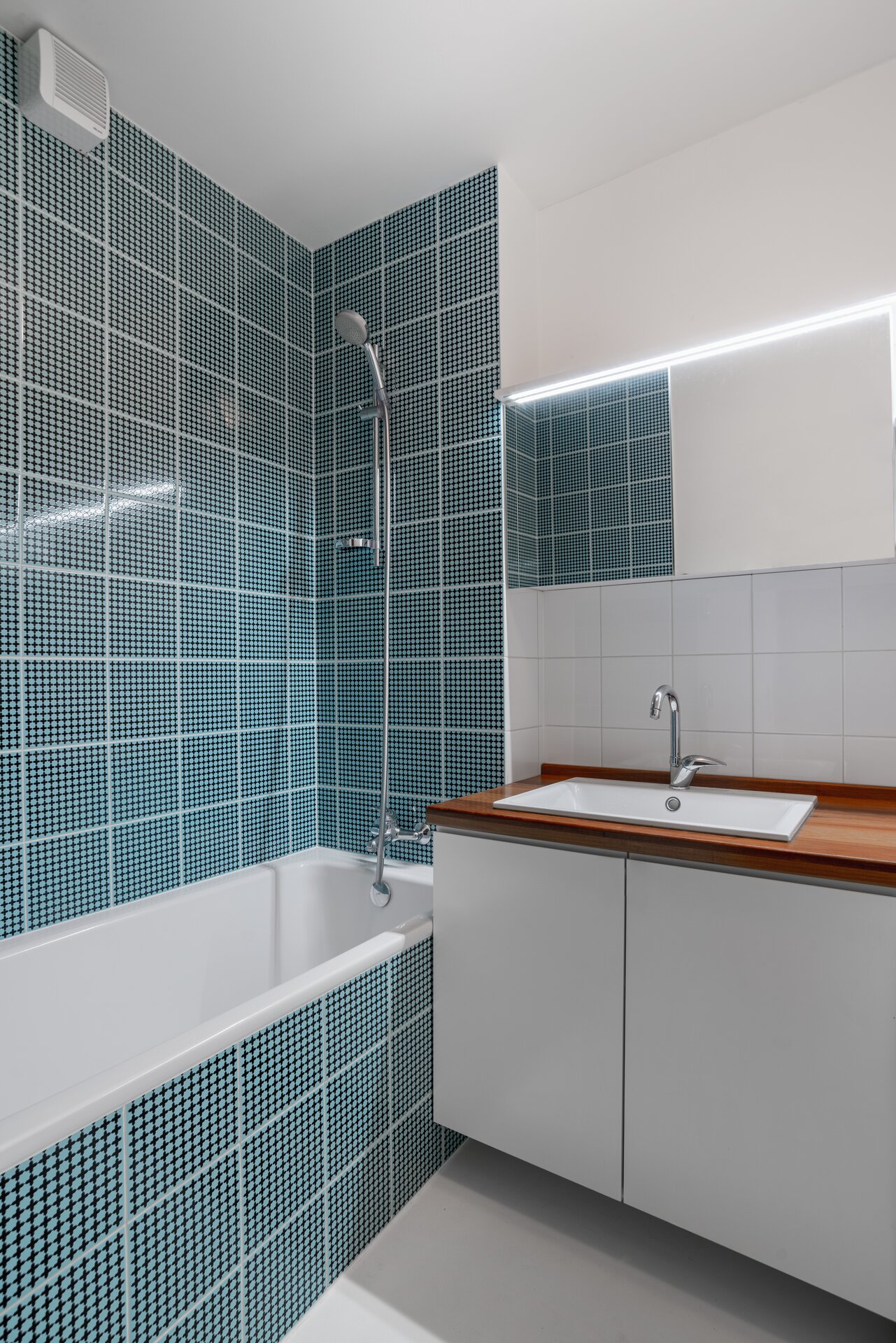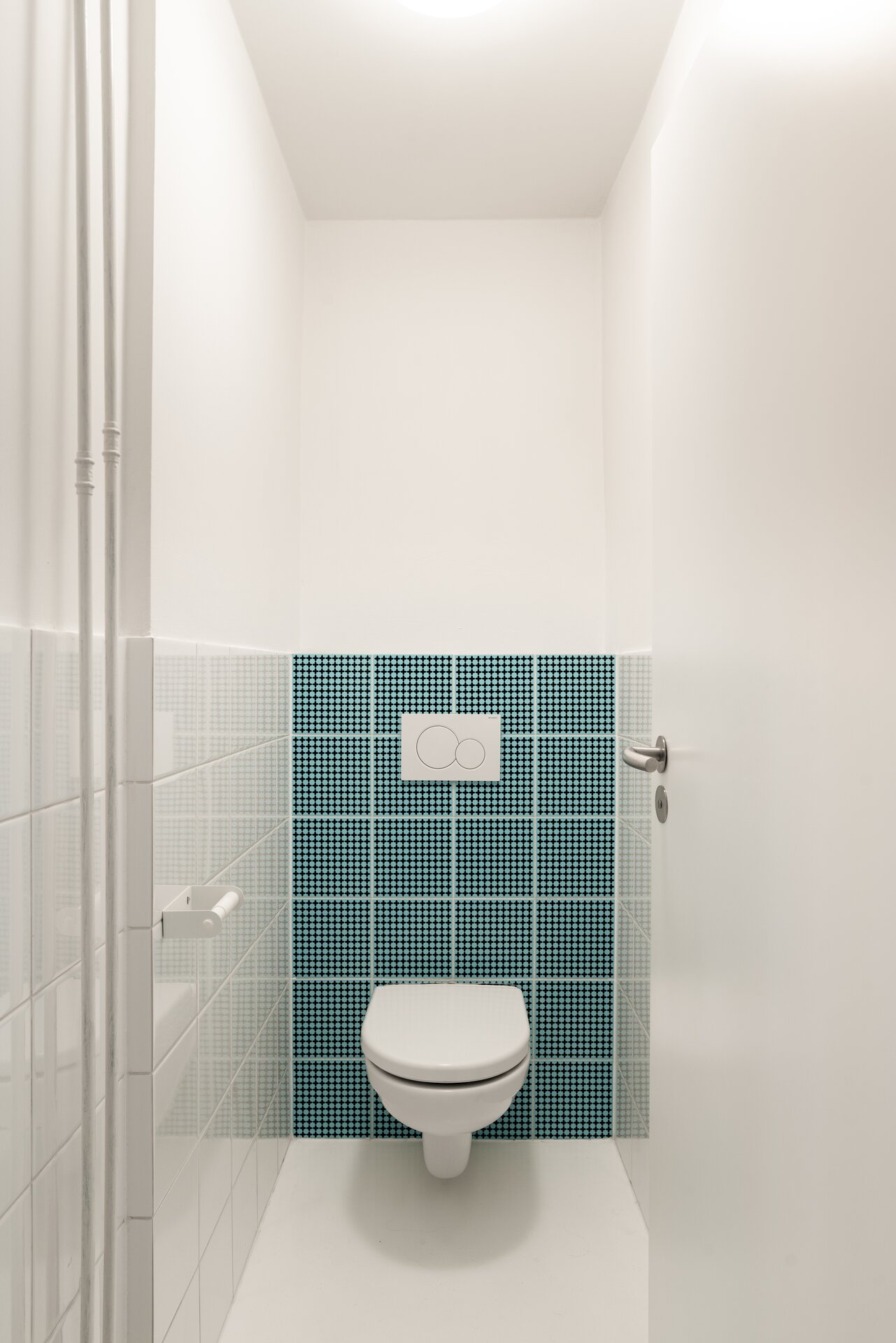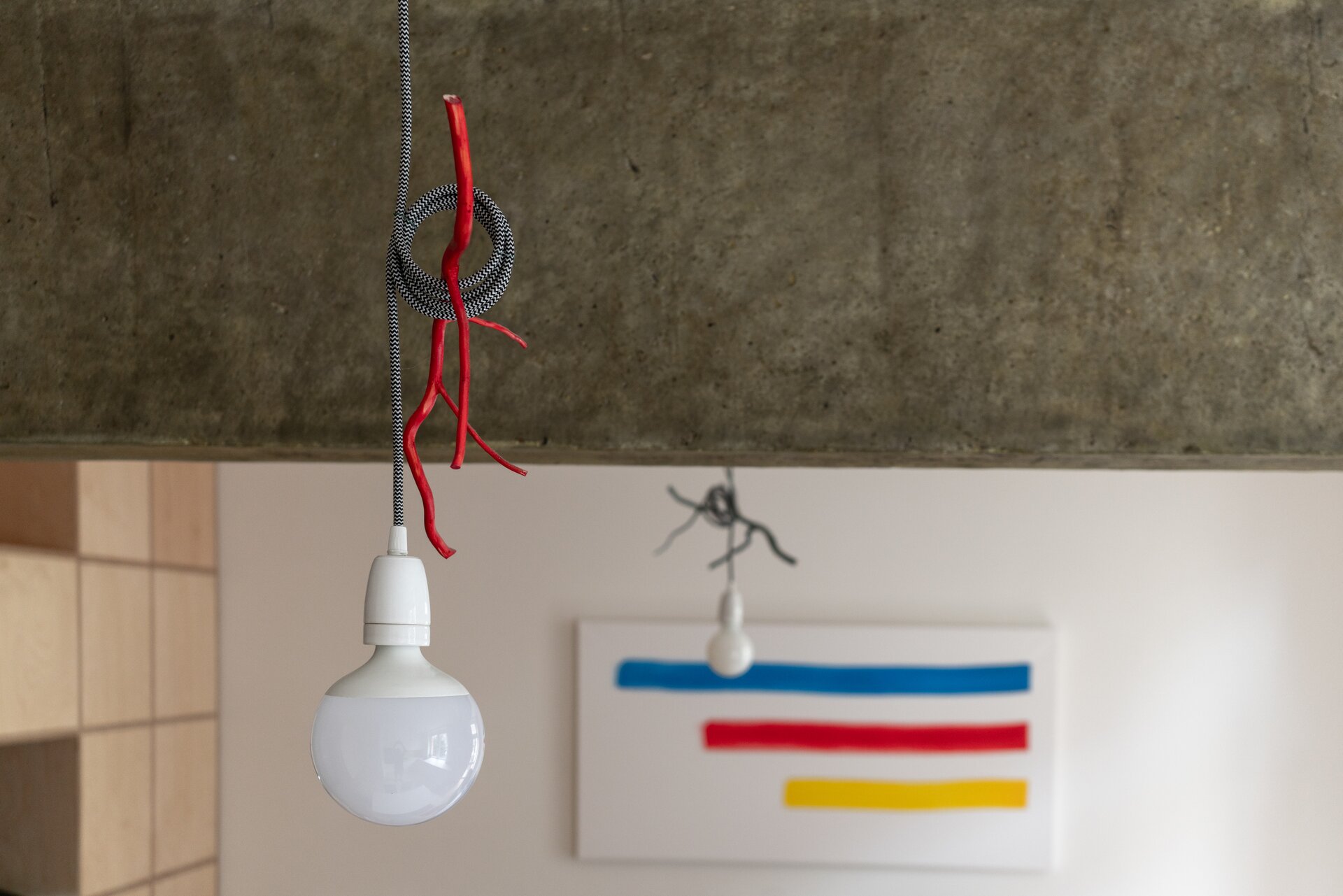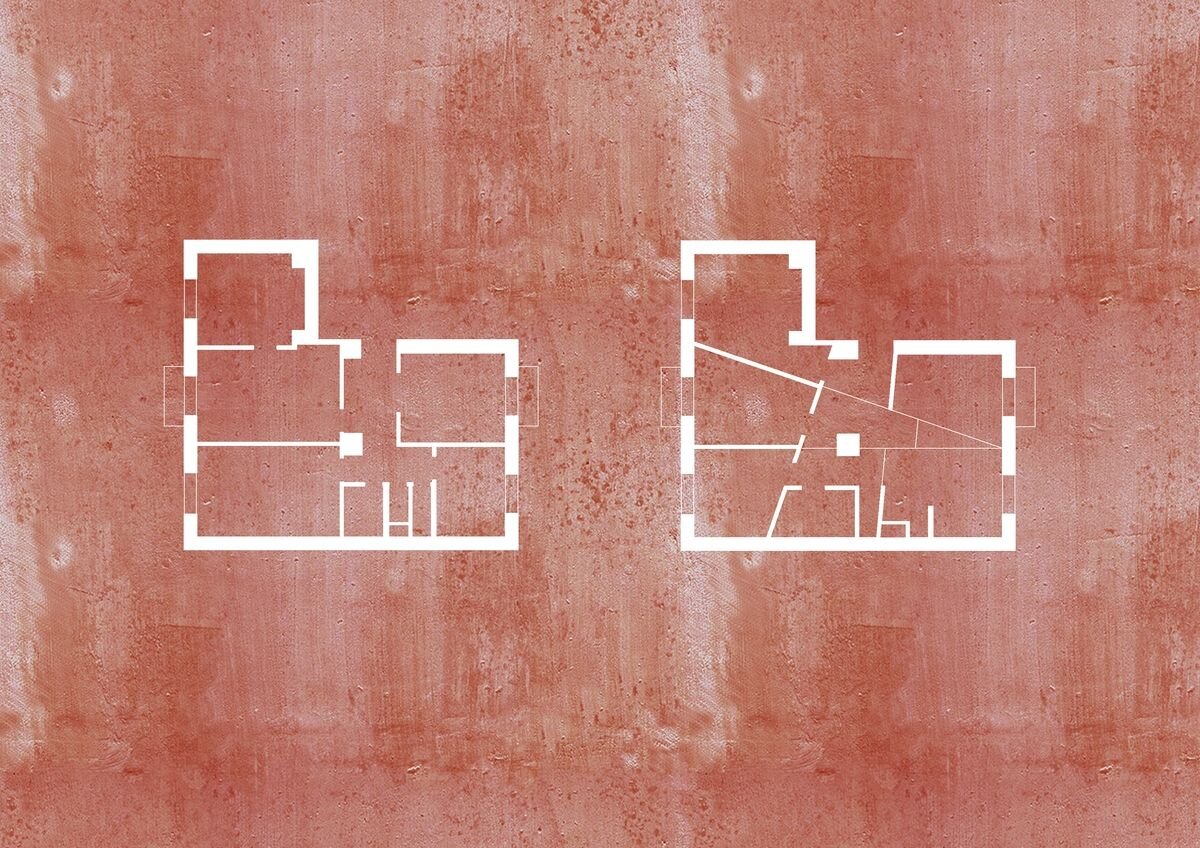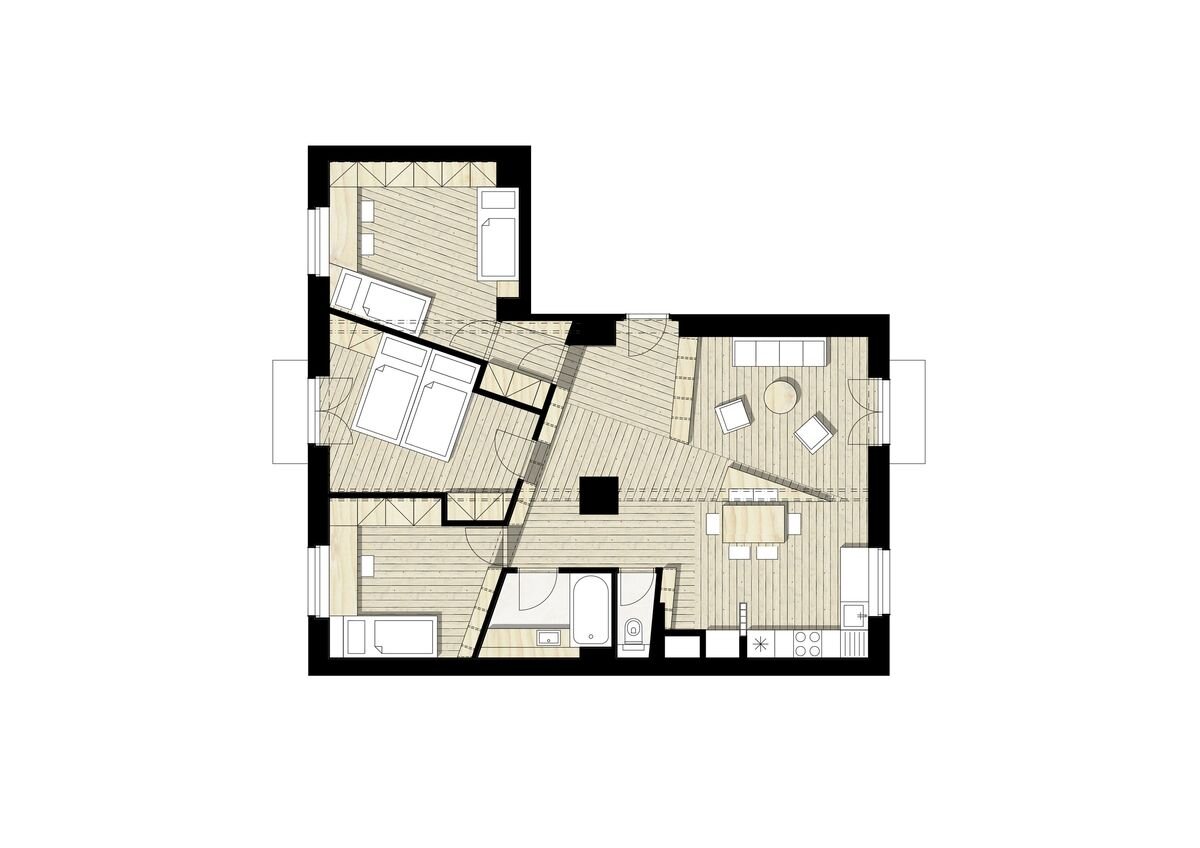 | | |
| --- | --- |
| Author | studio AEIOU |
| Studio | |
| Location | Šumavská 21, 602 00 Brno-Královo Pole |
| Investor | Roman a Petra Dědičovi |
| Supplier | Truhlářství POHAN Senožaty |
| Date of project approval | June 2020 |
| Fotograf | |
The building modifications consist in the removal of vertical non-load-bearing structures and the design of a completely new layout. The diagonal floor plan changed the apartment from 4 + 1 to 4 + kk with rooms with separate entrances, while their location and orientation achieved greater functionality of the space. The apartment in a residential building in the spirit of socialist realism is designed from a combined load-bearing system, namely from reinforced concrete pillars, girders and brickwork. The reconstruction therefore focused on exposing the original load-bearing structure and coloring it with various shades. Another task was the maximum use of all spaces with respect to the requirements of the investor. The central motif, which is repeated throughout the apartment, is a system of wooden shelves and cabinets, the function of which varies depending on the type of room. The floors are wooden, the laying corresponds to the new layout.
Built-up area 254 m3, usable area 93 m2, costs 800 thousand CZK (including interior)
Green building
Environmental certification
| | |
| --- | --- |
| Type and level of certificate | - |
Water management
| | |
| --- | --- |
| Is rainwater used for irrigation? | |
| Is rainwater used for other purposes, e.g. toilet flushing ? | |
| Does the building have a green roof / facade ? | |
| Is reclaimed waste water used, e.g. from showers and sinks ? | |
The quality of the indoor environment
| | |
| --- | --- |
| Is clean air supply automated ? | |
| Is comfortable temperature during summer and winter automated? | |
| Is natural lighting guaranteed in all living areas? | |
| Is artificial lighting automated? | |
| Is acoustic comfort, specifically reverberation time, guaranteed? | |
| Does the layout solution include zoning and ergonomics elements? | |
Principles of circular economics
| | |
| --- | --- |
| Does the project use recycled materials? | |
| Does the project use recyclable materials? | |
| Are materials with a documented Environmental Product Declaration (EPD) promoted in the project? | |
| Are other sustainability certifications used for materials and elements? | |
Energy efficiency
| | |
| --- | --- |
| Energy performance class of the building according to the Energy Performance Certificate of the building | |
| Is efficient energy management (measurement and regular analysis of consumption data) considered? | |
| Are renewable sources of energy used, e.g. solar system, photovoltaics? | |
Interconnection with surroundings
| | |
| --- | --- |
| Does the project enable the easy use of public transport? | |
| Does the project support the use of alternative modes of transport, e.g cycling, walking etc. ? | |
| Is there access to recreational natural areas, e.g. parks, in the immediate vicinity of the building? | |