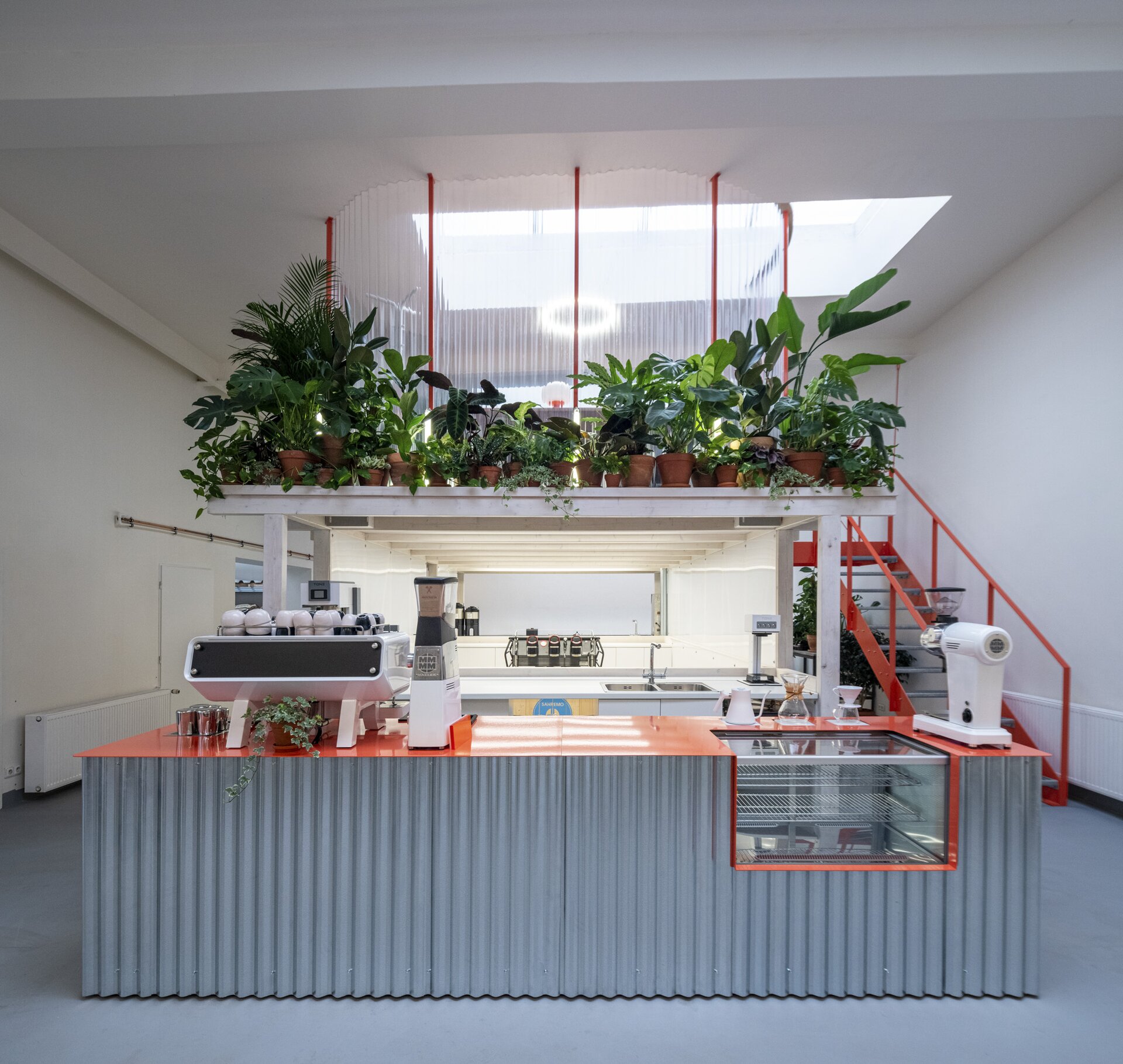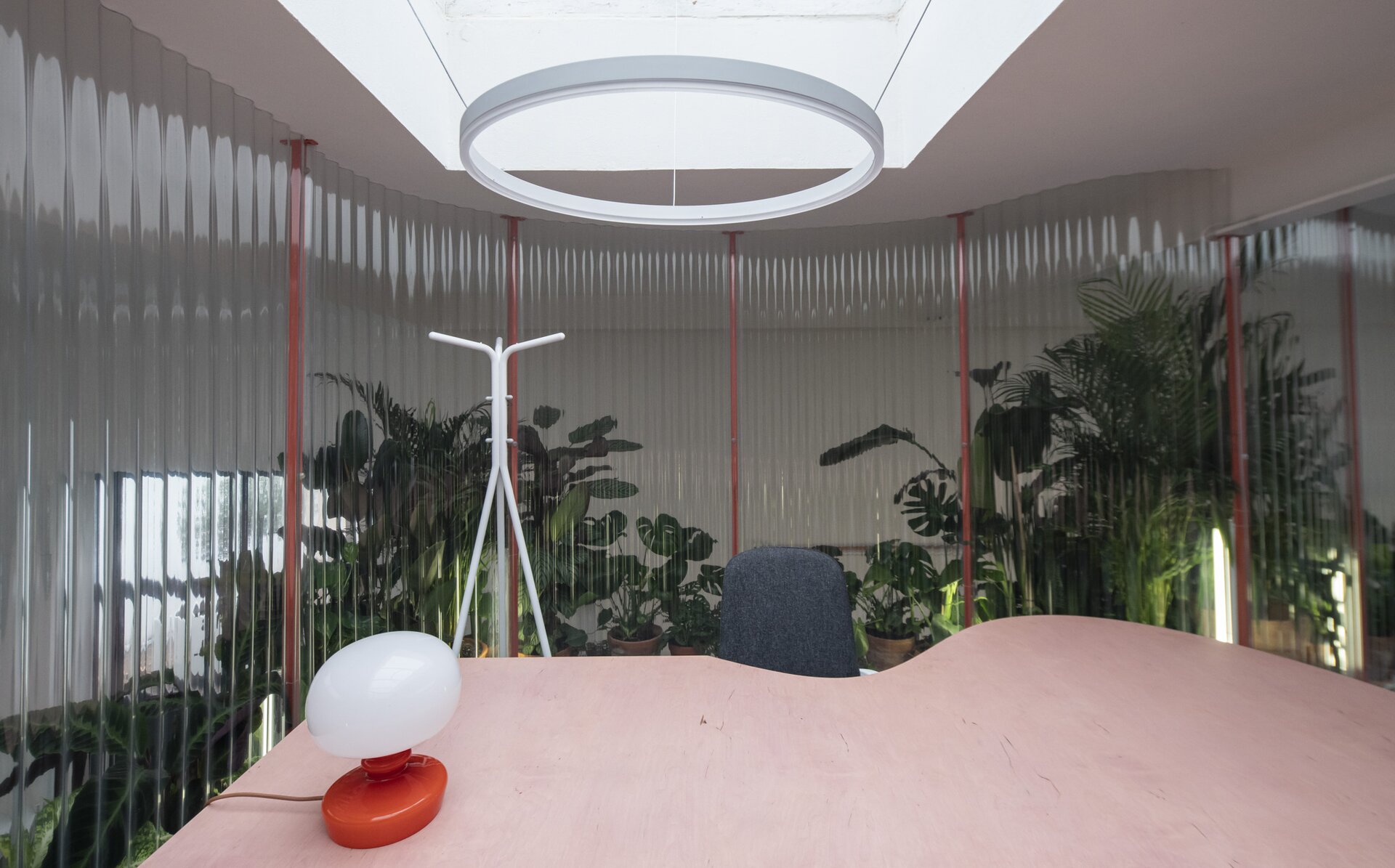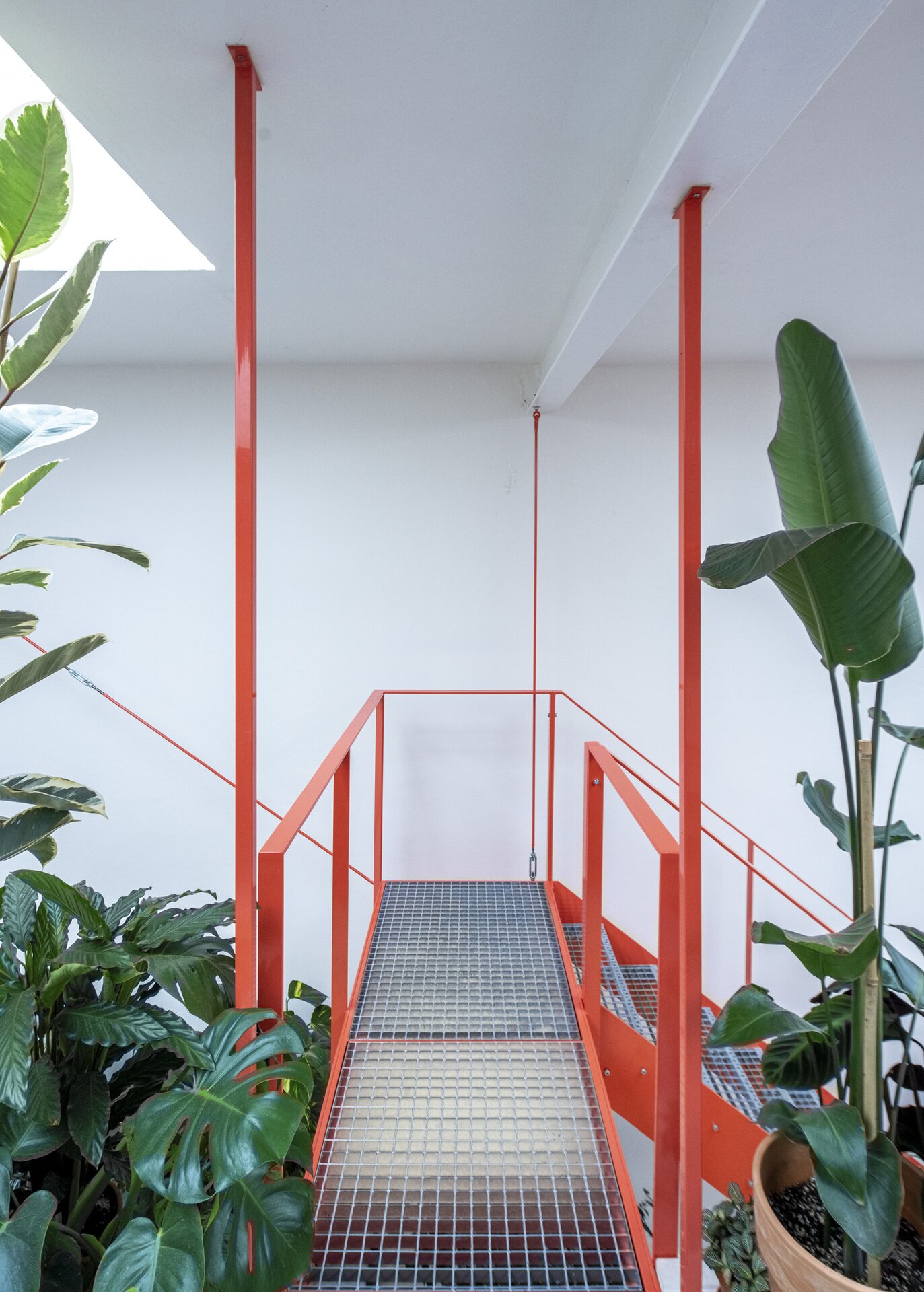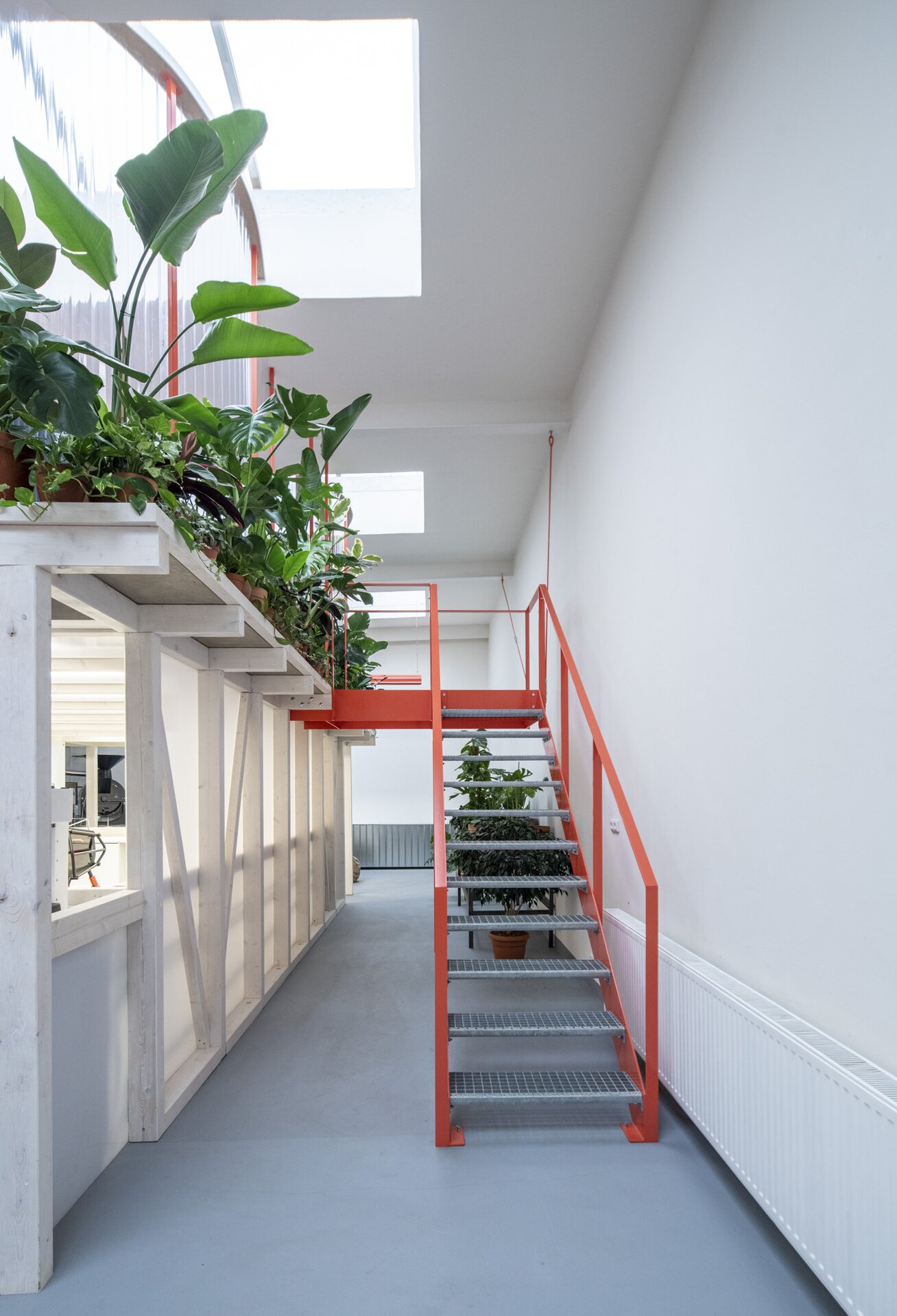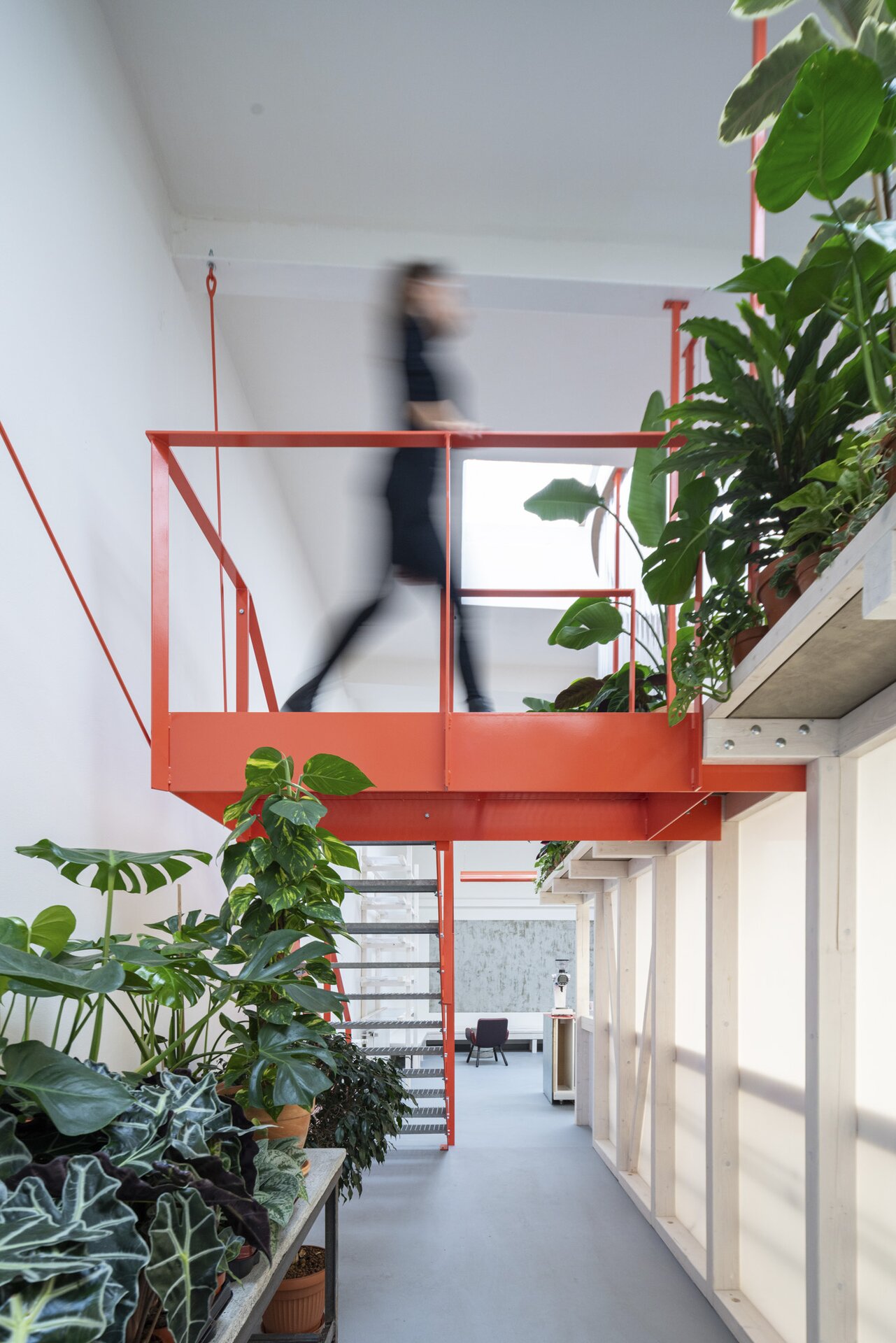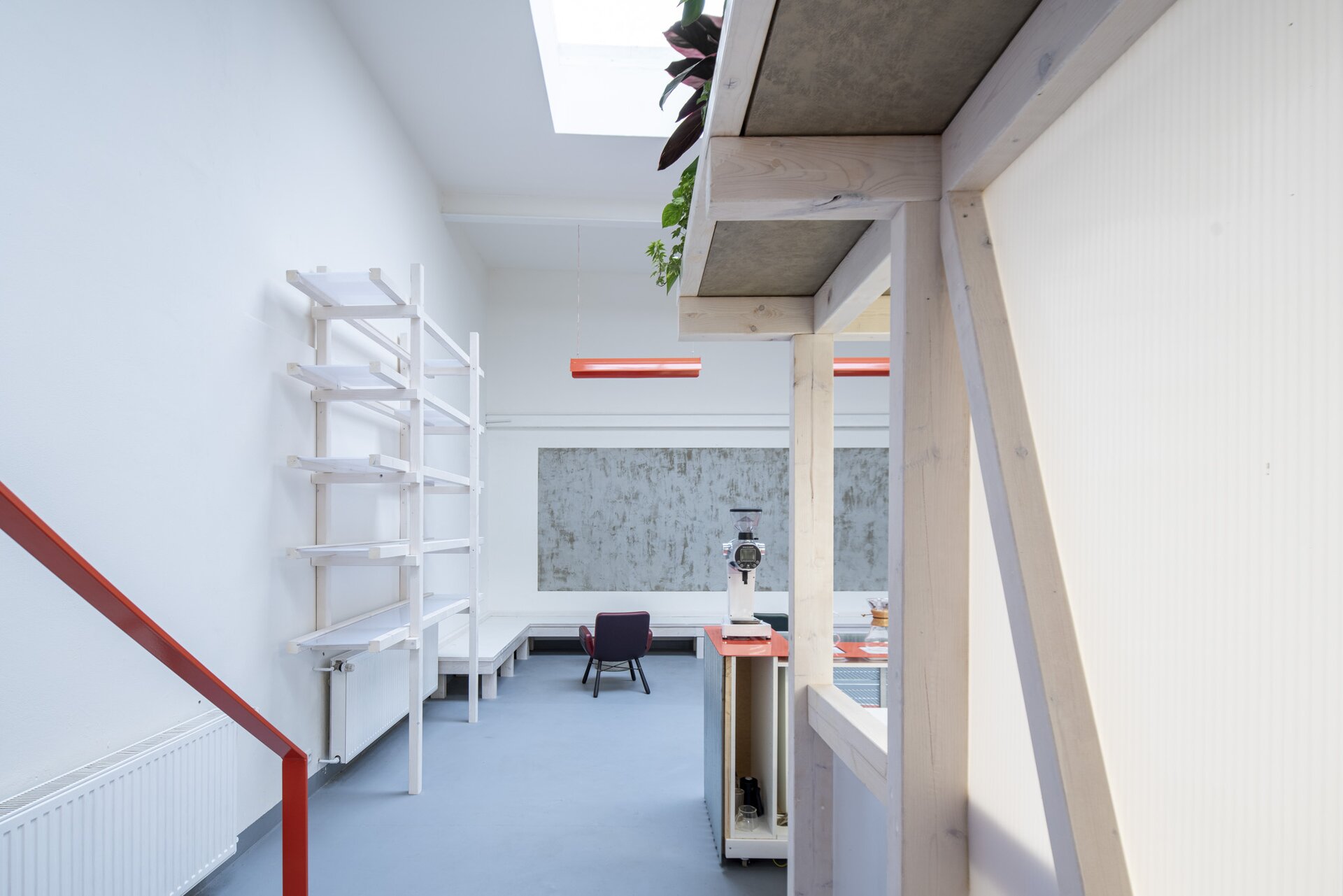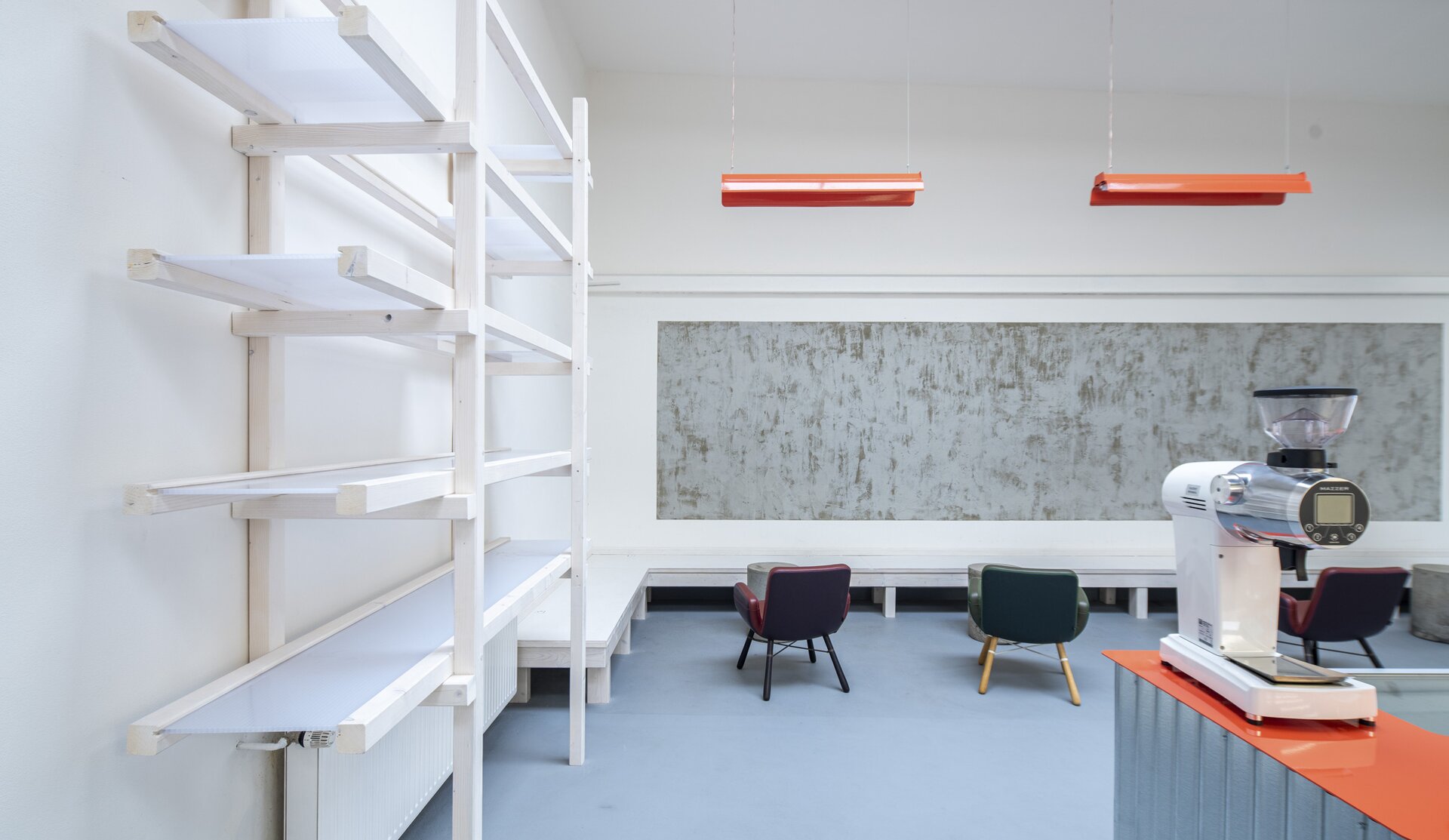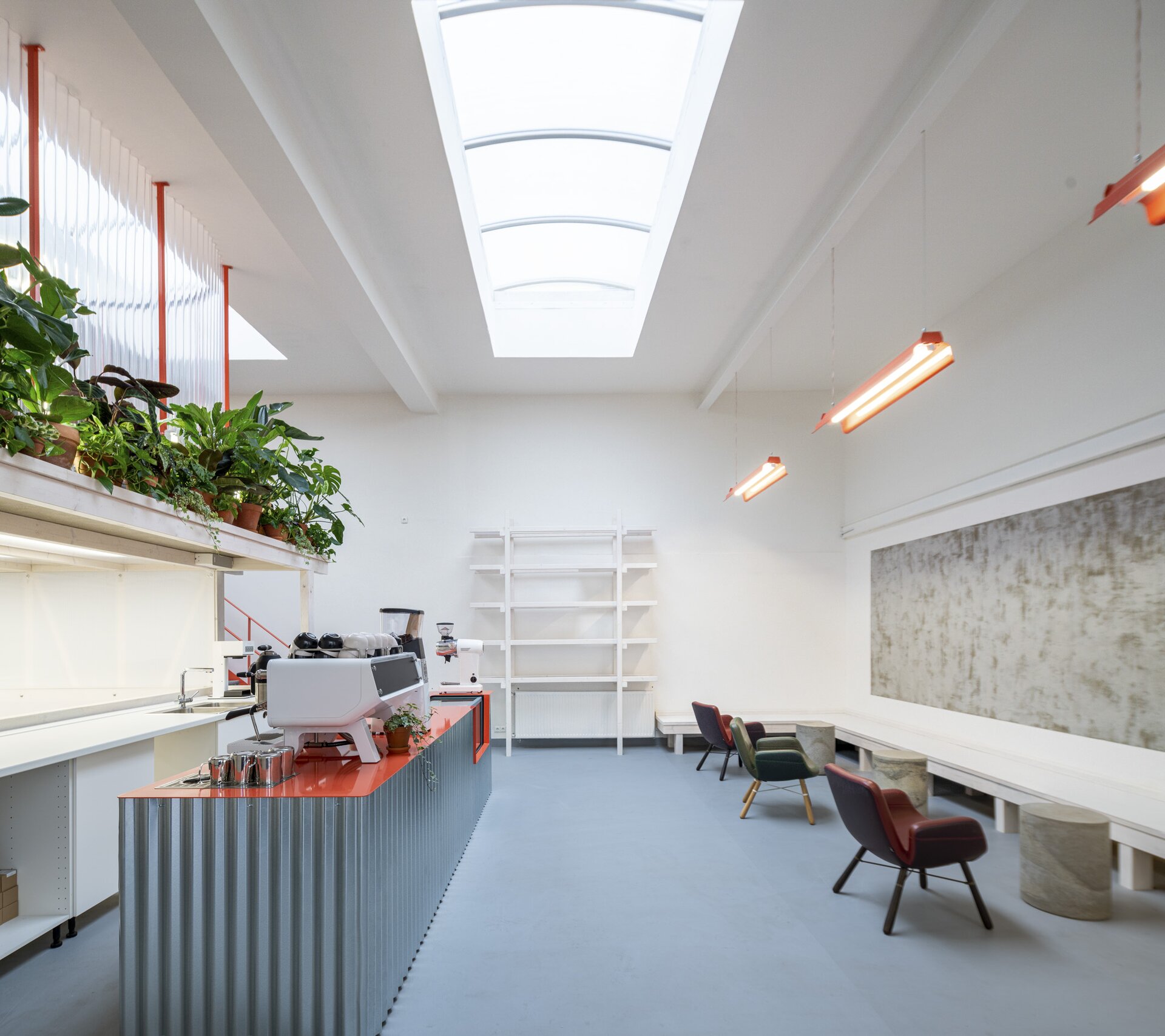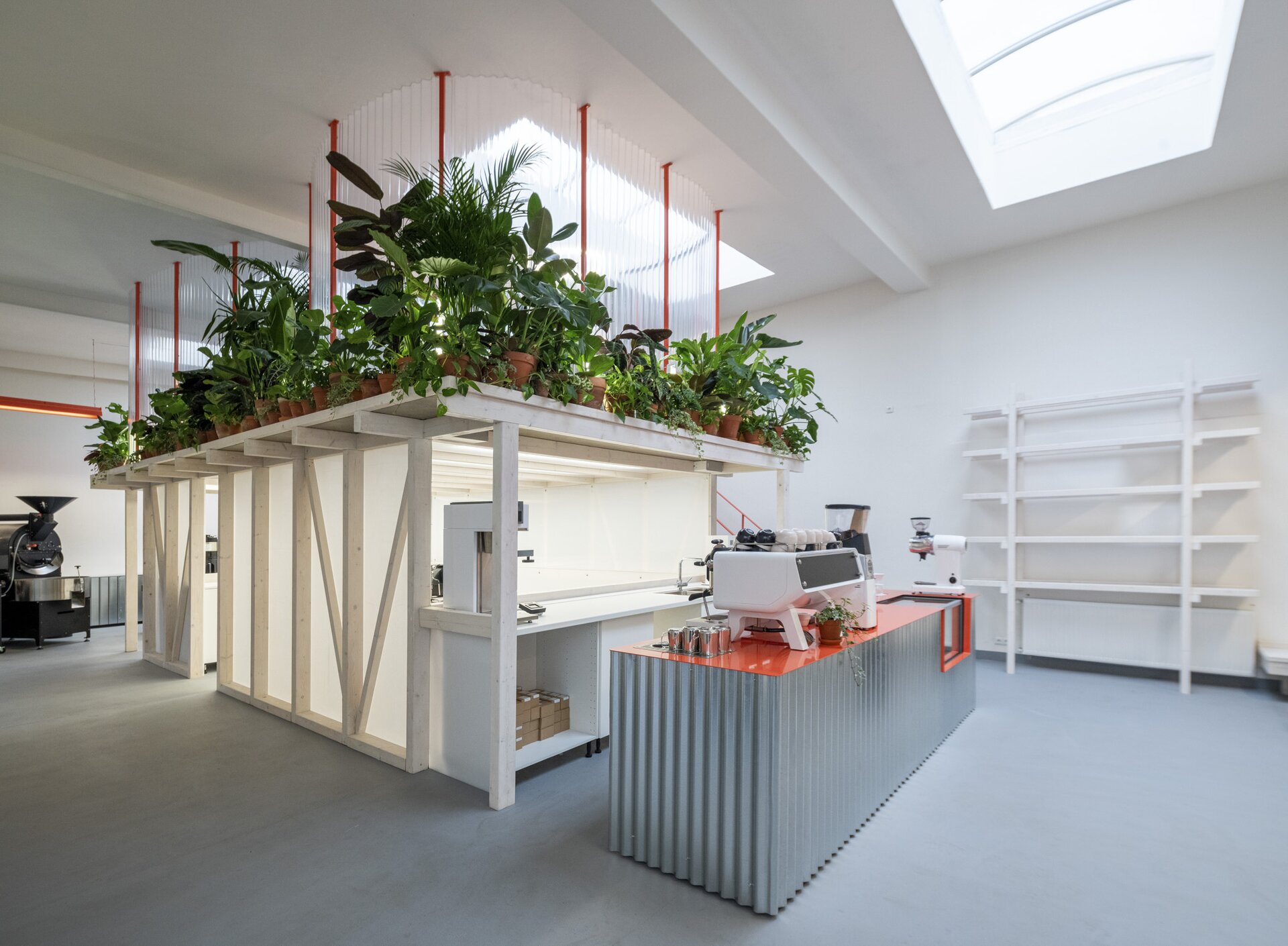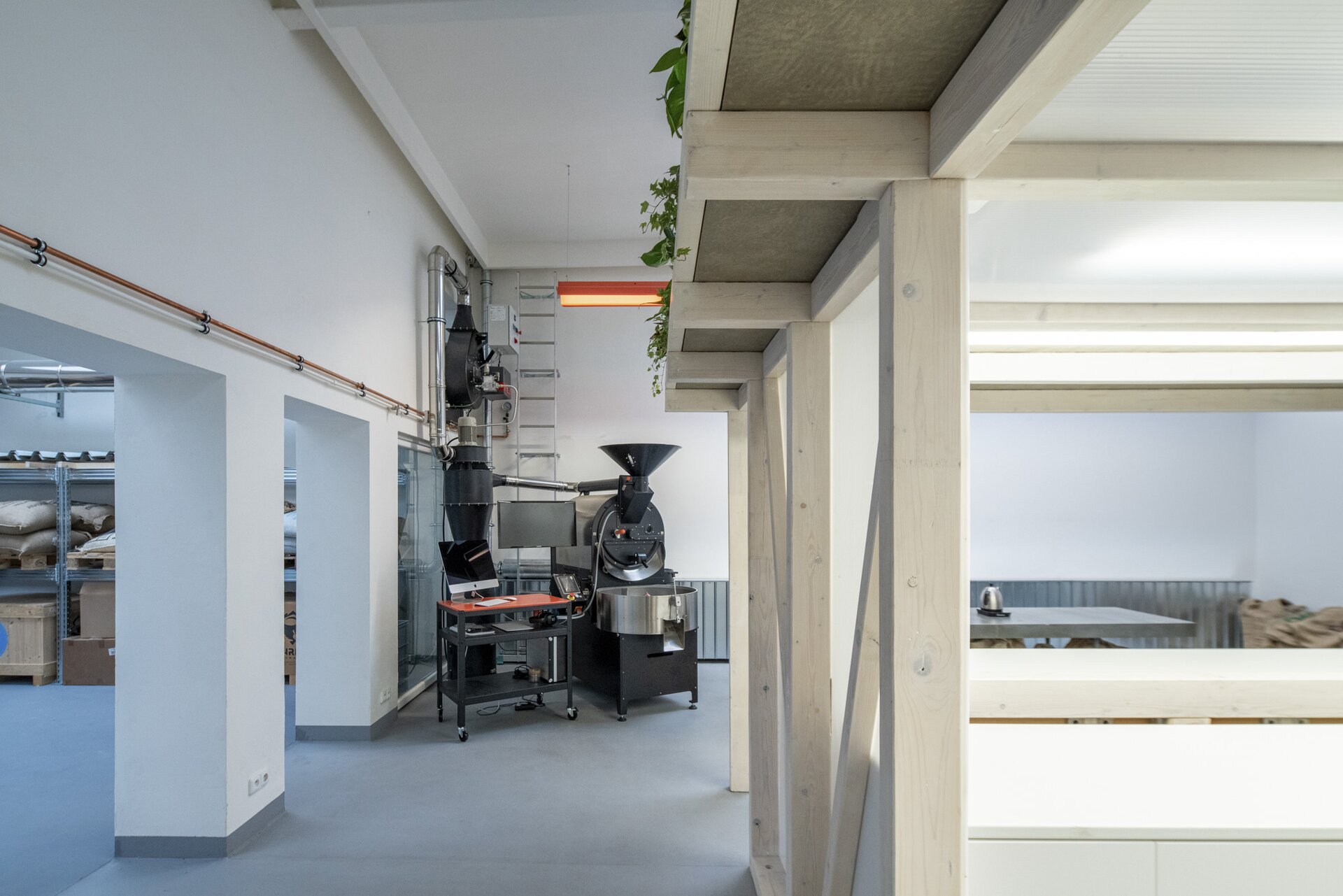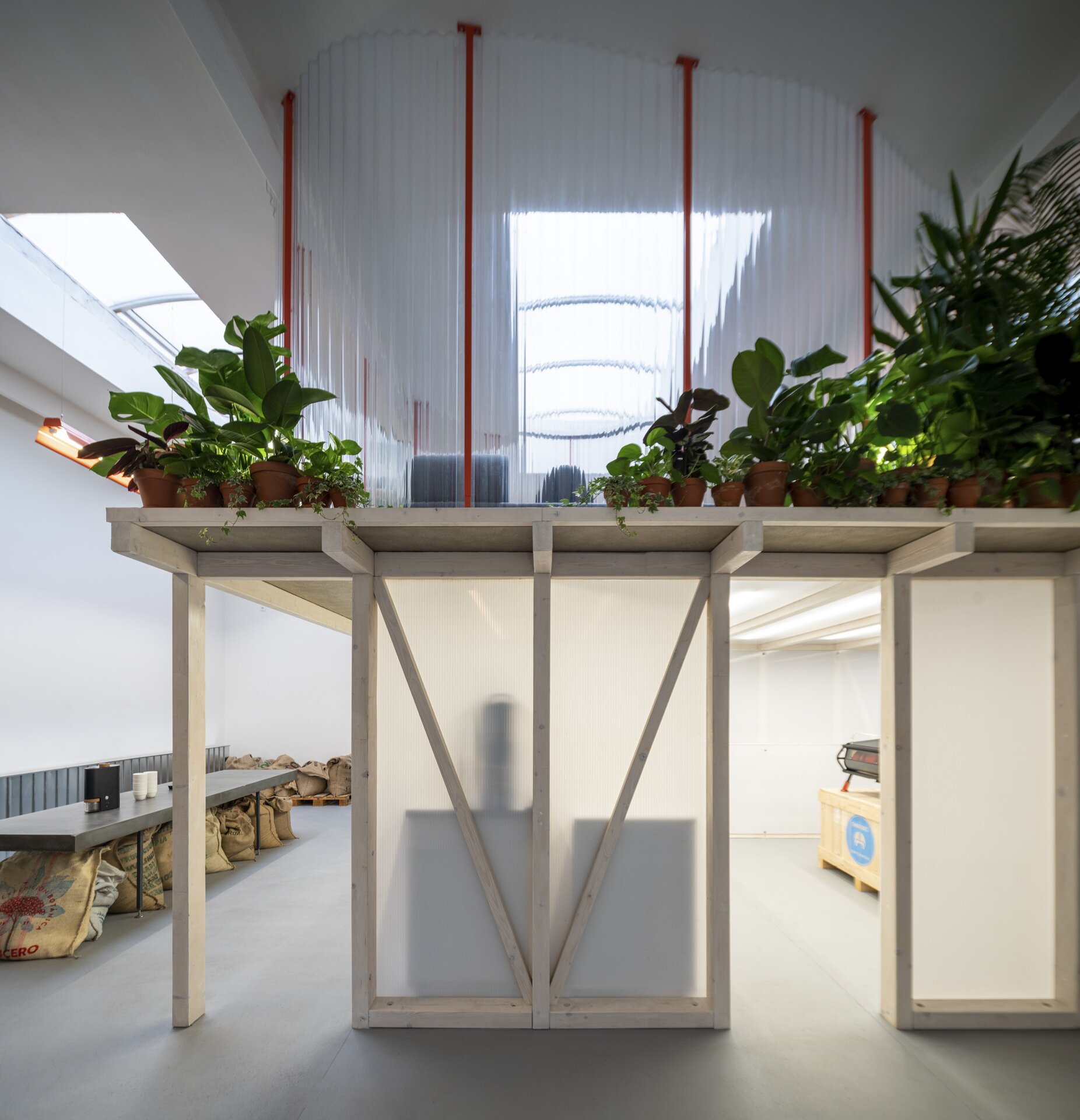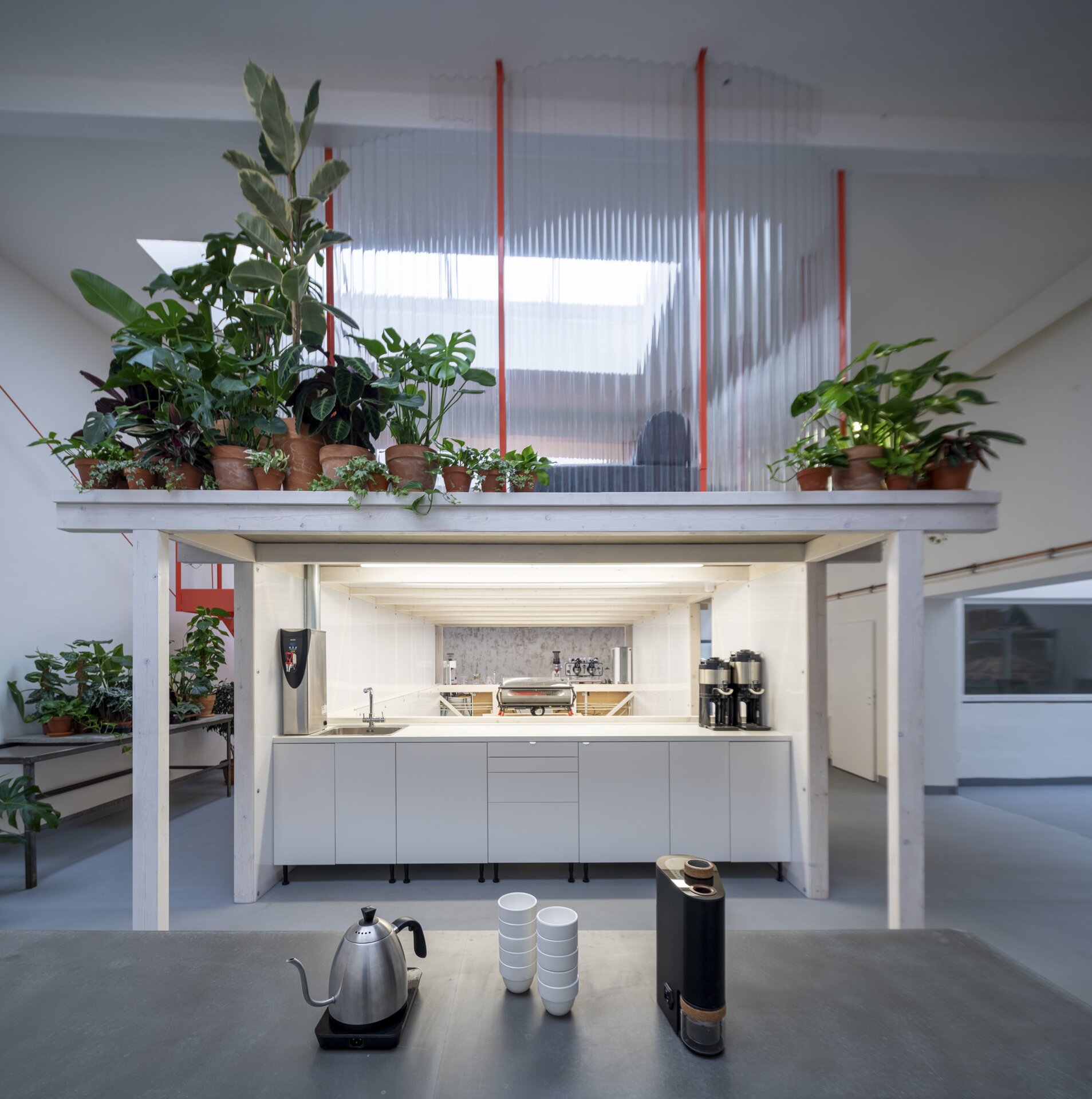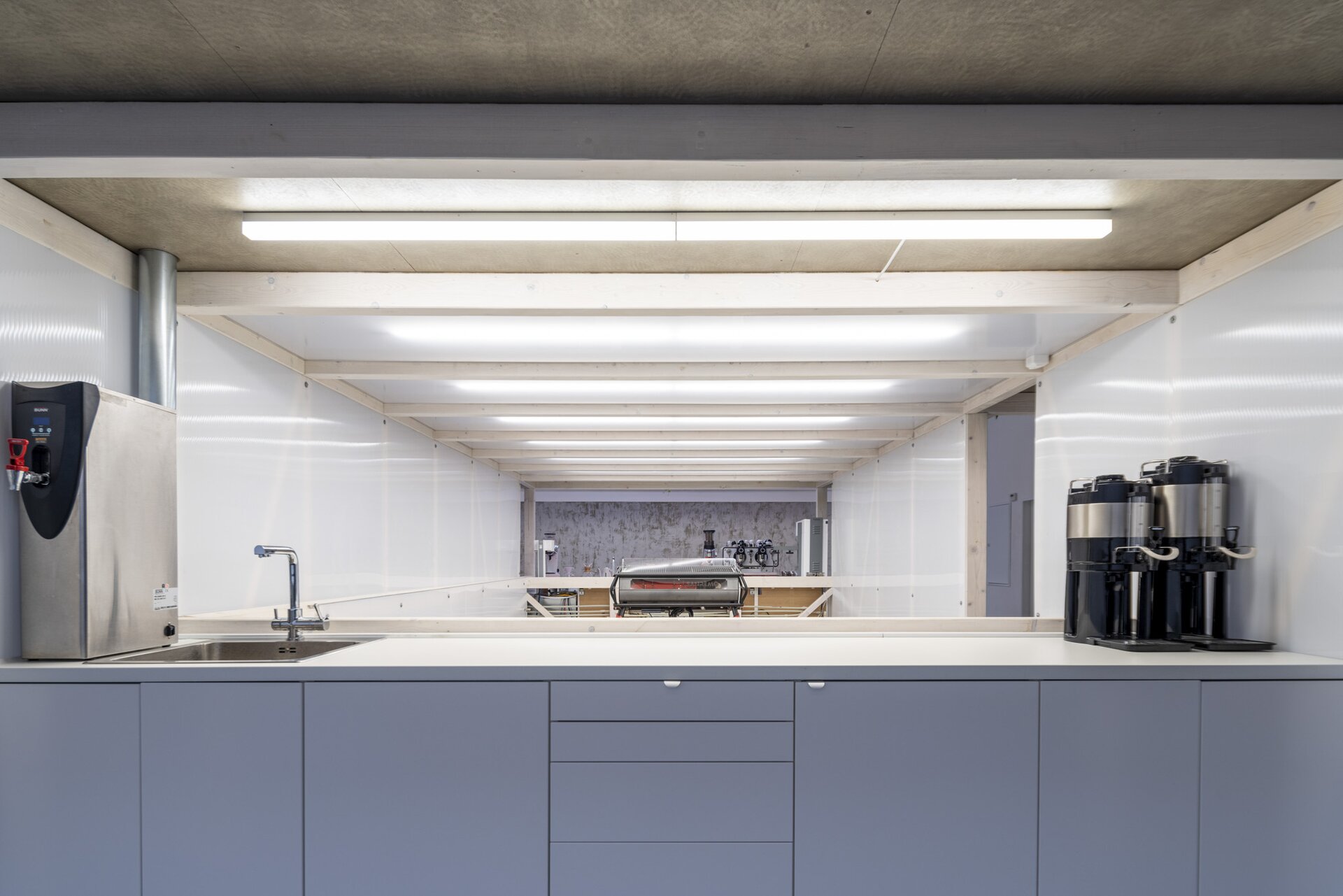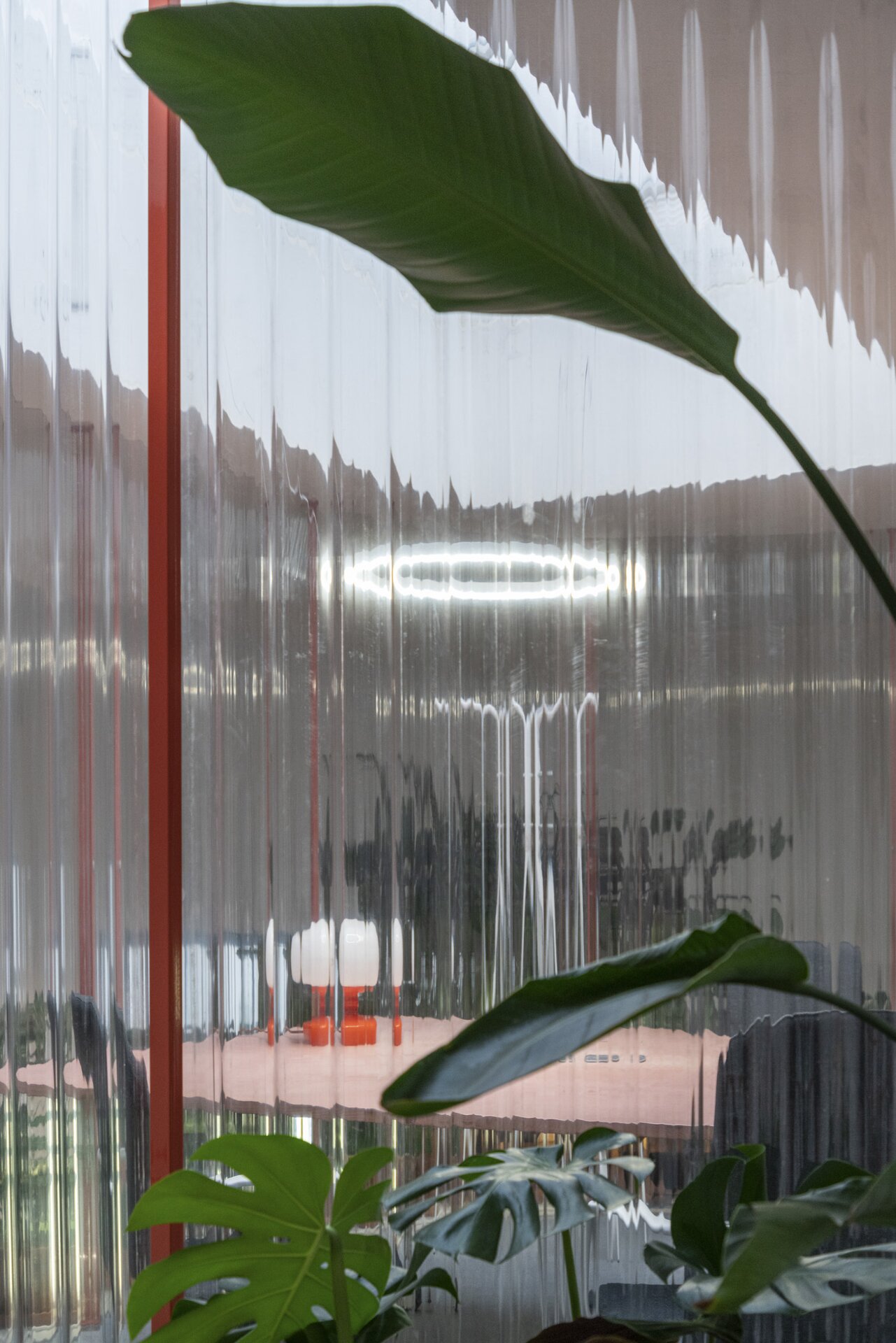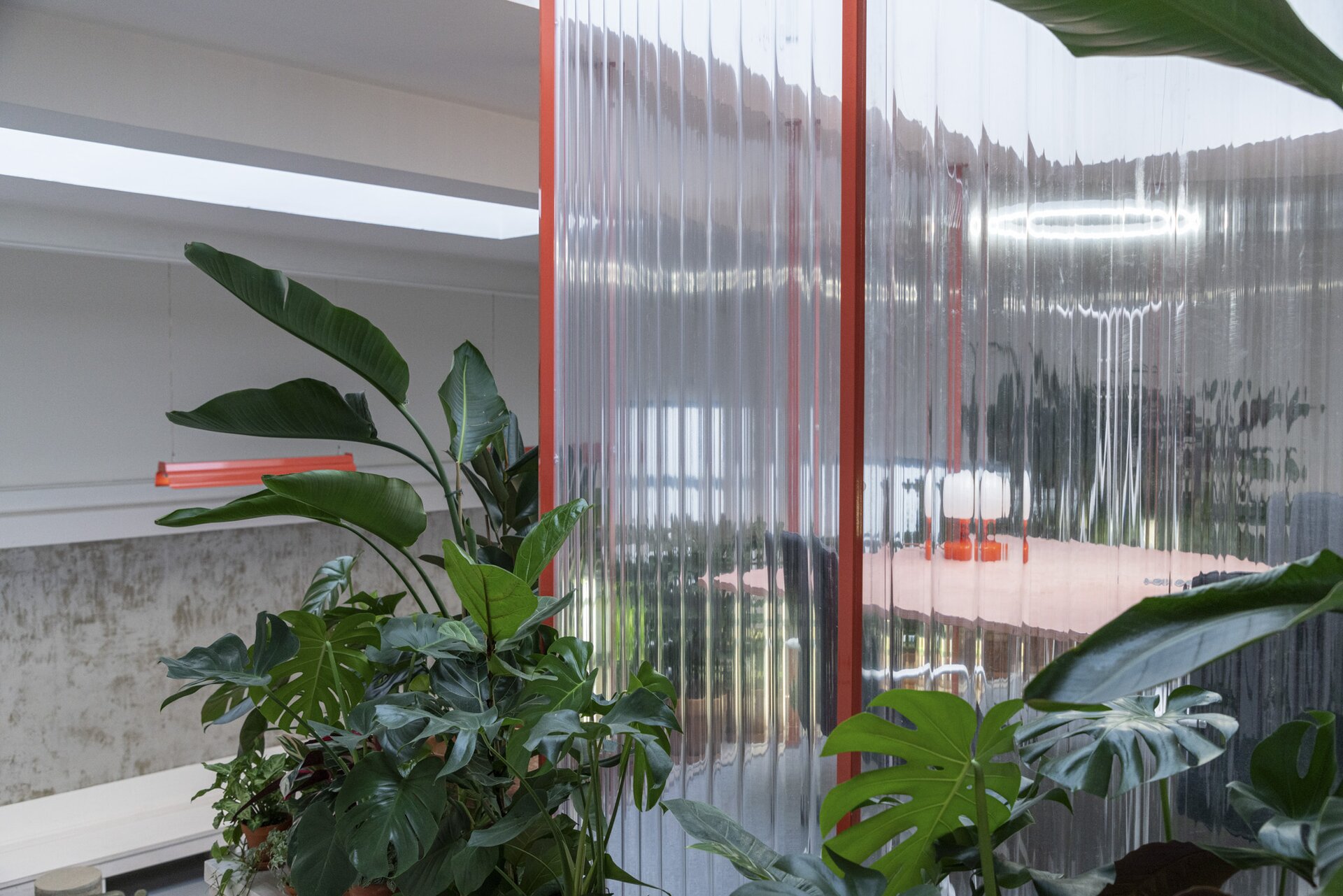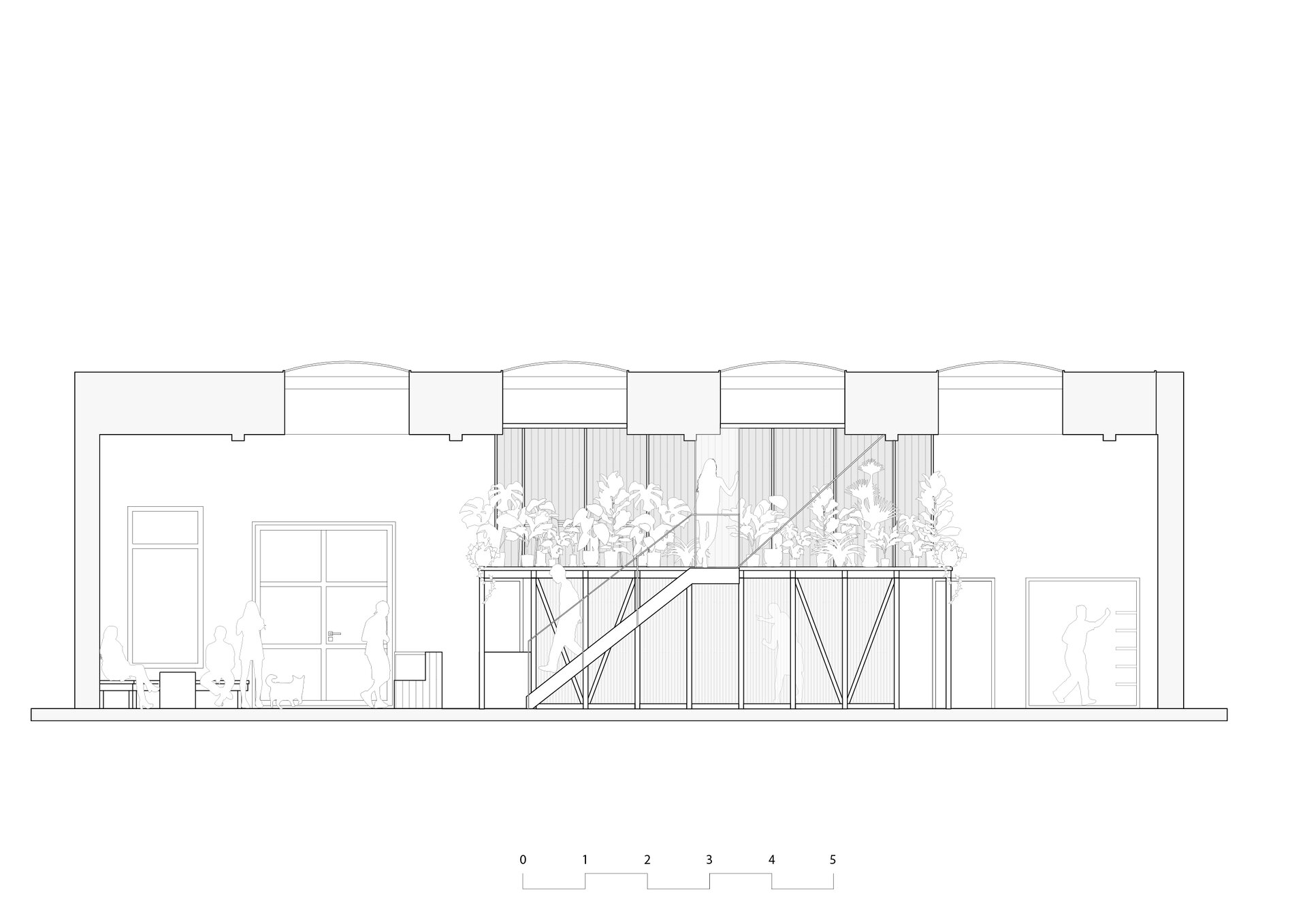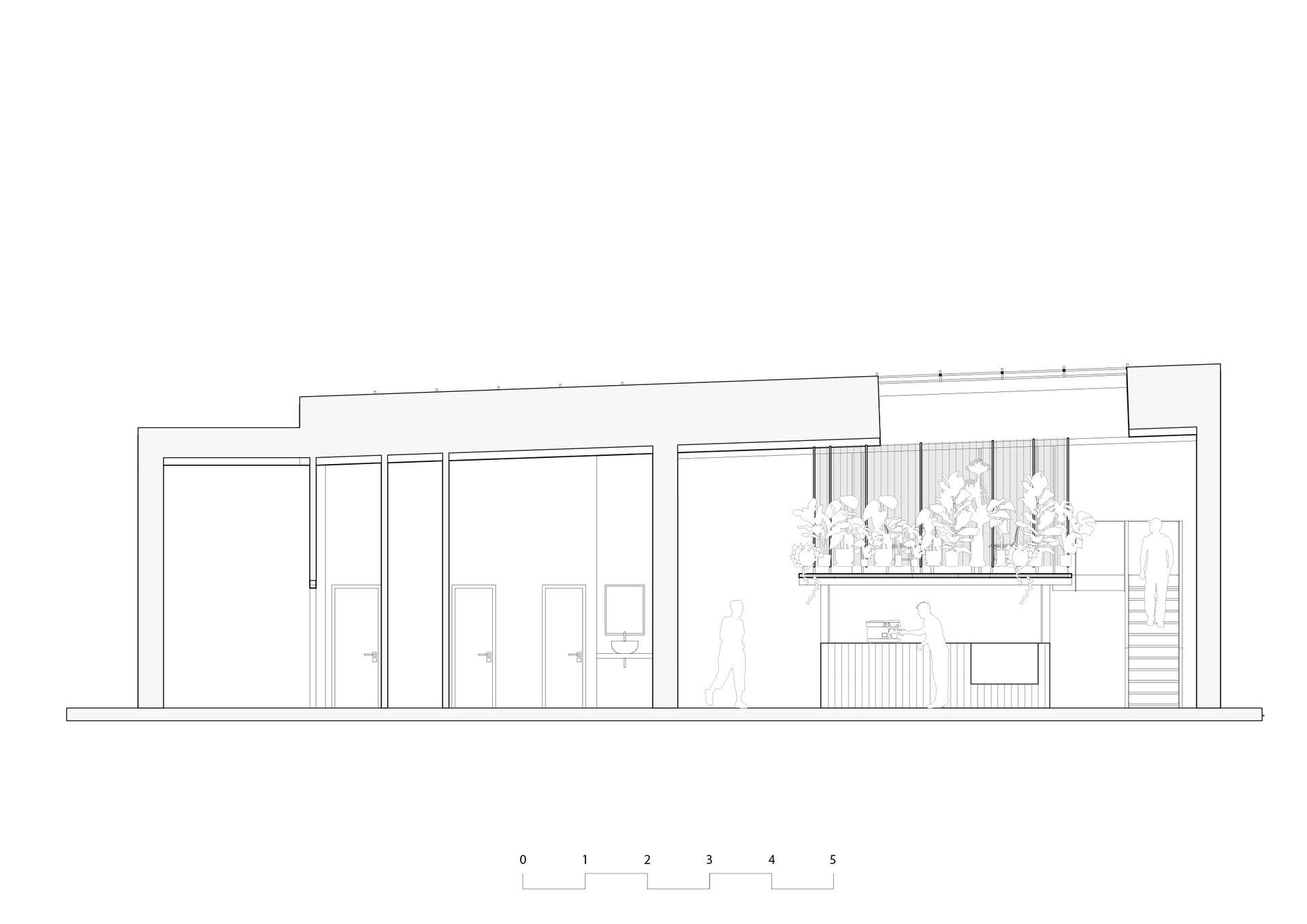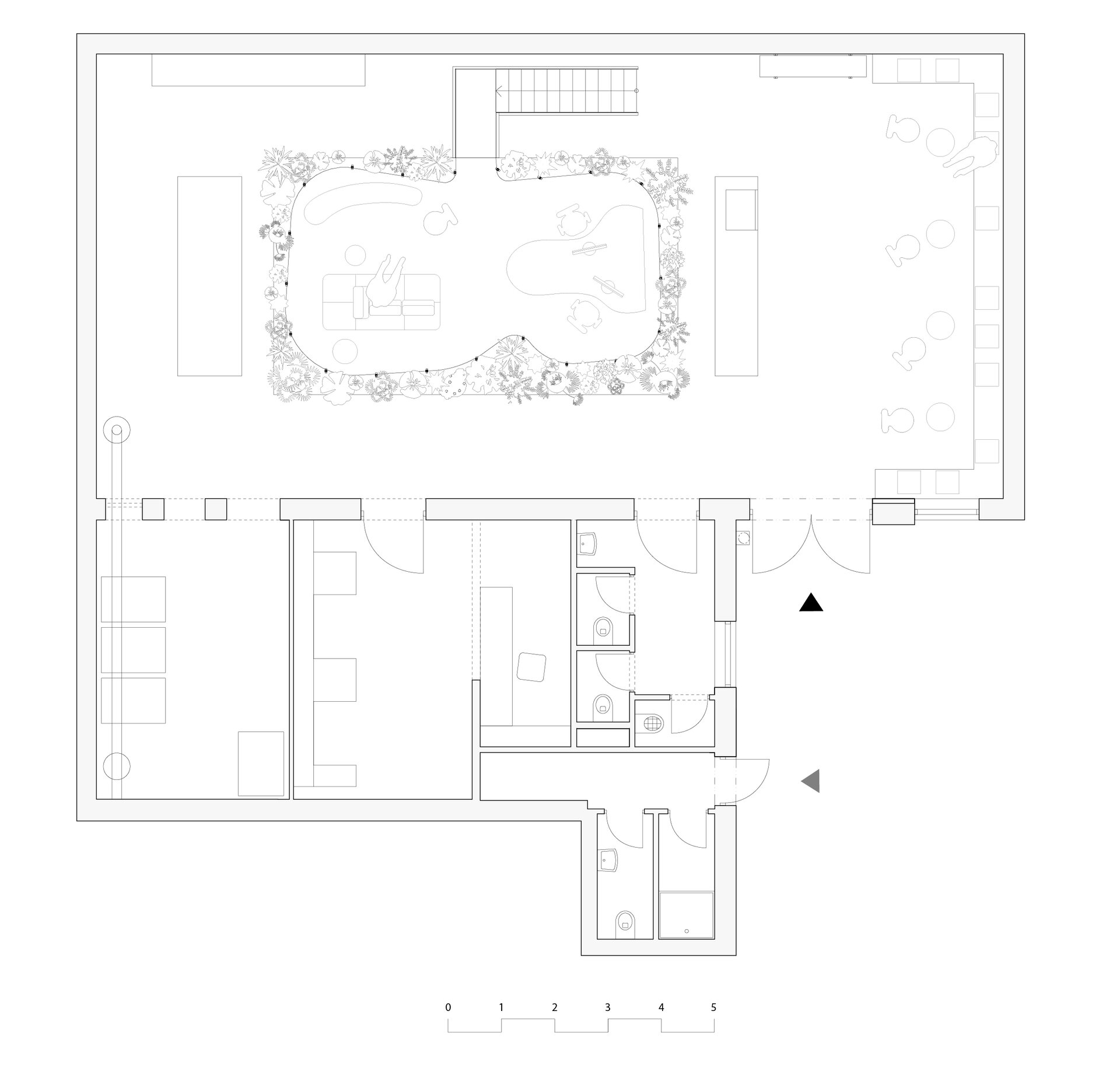 | | |
| --- | --- |
| Author | KOGAA |
| Studio | |
| Location | Šaldova 419/16, 186 00 Prague, Czech Republic |
| Investor | Rusty Nails Coffee Roasters |
| Supplier | DURO Design, vitra |
| Date of project approval | December 2020 |
| Fotograf | |
GROUNDS is a coffee hub in Prague's developing area of Karlín. Tucked inside an inner yard of a vibrant office and residential street, the hub works as a neighborhood cafe where coffee is being served straight from its own roastery. In order to cut the costs but also learn how the architecture and spaces relate to their production processes, the construction was made hands-on and designed-by-building together with the coffee community running the place.

The project is the brainchild of roasting company Rusty Nails coffee producer Rene Kralovič, who is behind various successful hospitality projects in the Czech Republic. The idea here was to expand the concept of a roastery to the public, as well as being a platform for baristas and coffee experts to educate themselves and be part of a community.
Translucent duplex object allows natural light through to the various functions of the hub, all integrated and connected within the unit.The further spaces from the entrance are dedicated to the in-house coffee production. The built-in inner room is made for the coffee testing, functioning both as the showroom of the professional barista machines and educational workshops and competitions. The object's front side is dedicated to the cafeteria and the sale of the coffee to the final users. Towards the sidewall, a suspended tangerine-colored staircase leads to the upper working space, enveloped by an organically shaped corrugated plastic wall. The organically designed plan allows nooks in which a variety of plants are growing and working as a source of natural air purifiers, dust collectors.
The interior was built by 80% construction site waste of a previously dismantled project, applying the architect's objective on reducing the issues related to construction site waste in the country.
Green building
Environmental certification
| | |
| --- | --- |
| Type and level of certificate | - |
Water management
| | |
| --- | --- |
| Is rainwater used for irrigation? | |
| Is rainwater used for other purposes, e.g. toilet flushing ? | |
| Does the building have a green roof / facade ? | |
| Is reclaimed waste water used, e.g. from showers and sinks ? | |
The quality of the indoor environment
| | |
| --- | --- |
| Is clean air supply automated ? | |
| Is comfortable temperature during summer and winter automated? | |
| Is natural lighting guaranteed in all living areas? | |
| Is artificial lighting automated? | |
| Is acoustic comfort, specifically reverberation time, guaranteed? | |
| Does the layout solution include zoning and ergonomics elements? | |
Principles of circular economics
| | |
| --- | --- |
| Does the project use recycled materials? | |
| Does the project use recyclable materials? | |
| Are materials with a documented Environmental Product Declaration (EPD) promoted in the project? | |
| Are other sustainability certifications used for materials and elements? | |
Energy efficiency
| | |
| --- | --- |
| Energy performance class of the building according to the Energy Performance Certificate of the building | |
| Is efficient energy management (measurement and regular analysis of consumption data) considered? | |
| Are renewable sources of energy used, e.g. solar system, photovoltaics? | |
Interconnection with surroundings
| | |
| --- | --- |
| Does the project enable the easy use of public transport? | |
| Does the project support the use of alternative modes of transport, e.g cycling, walking etc. ? | |
| Is there access to recreational natural areas, e.g. parks, in the immediate vicinity of the building? | |