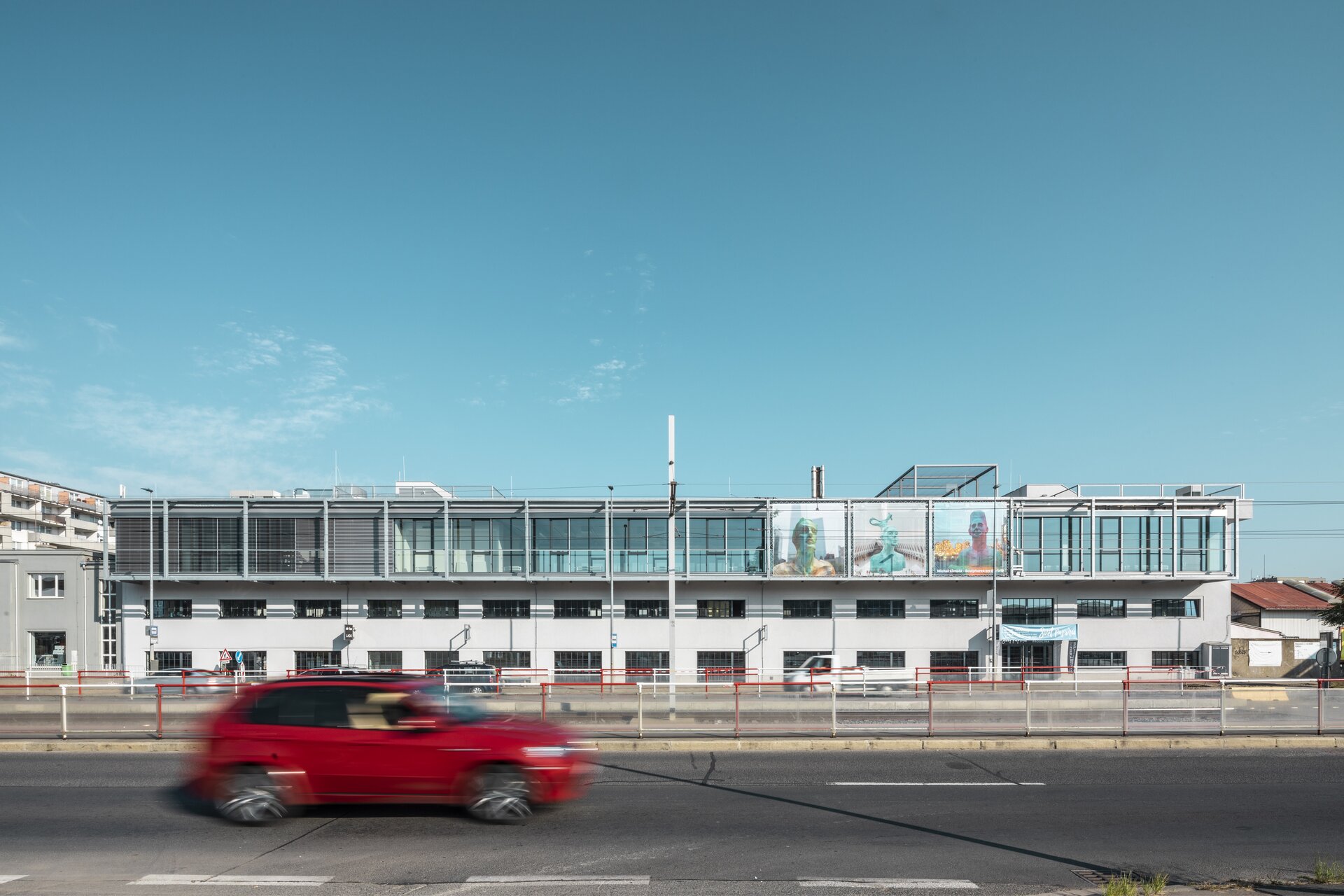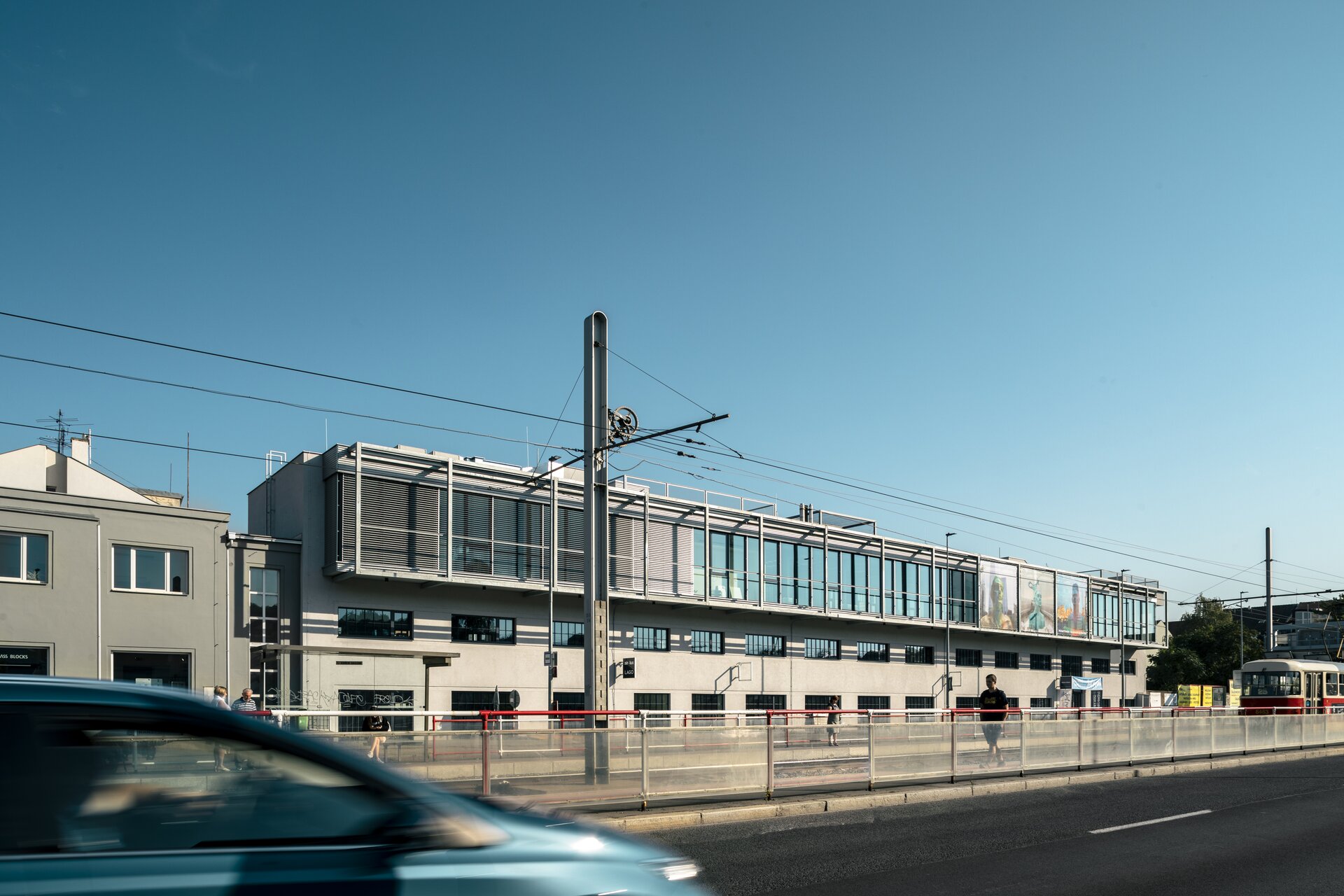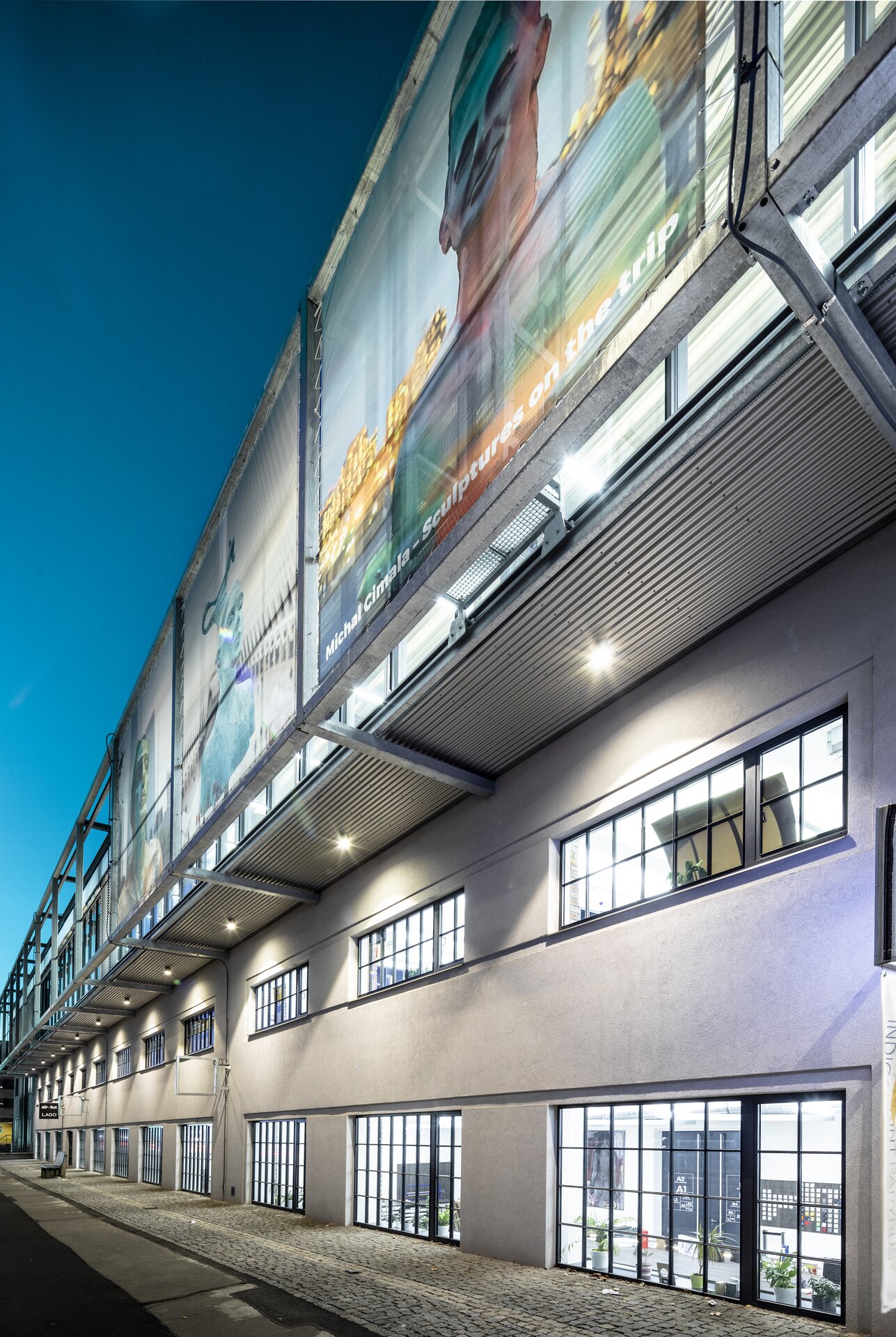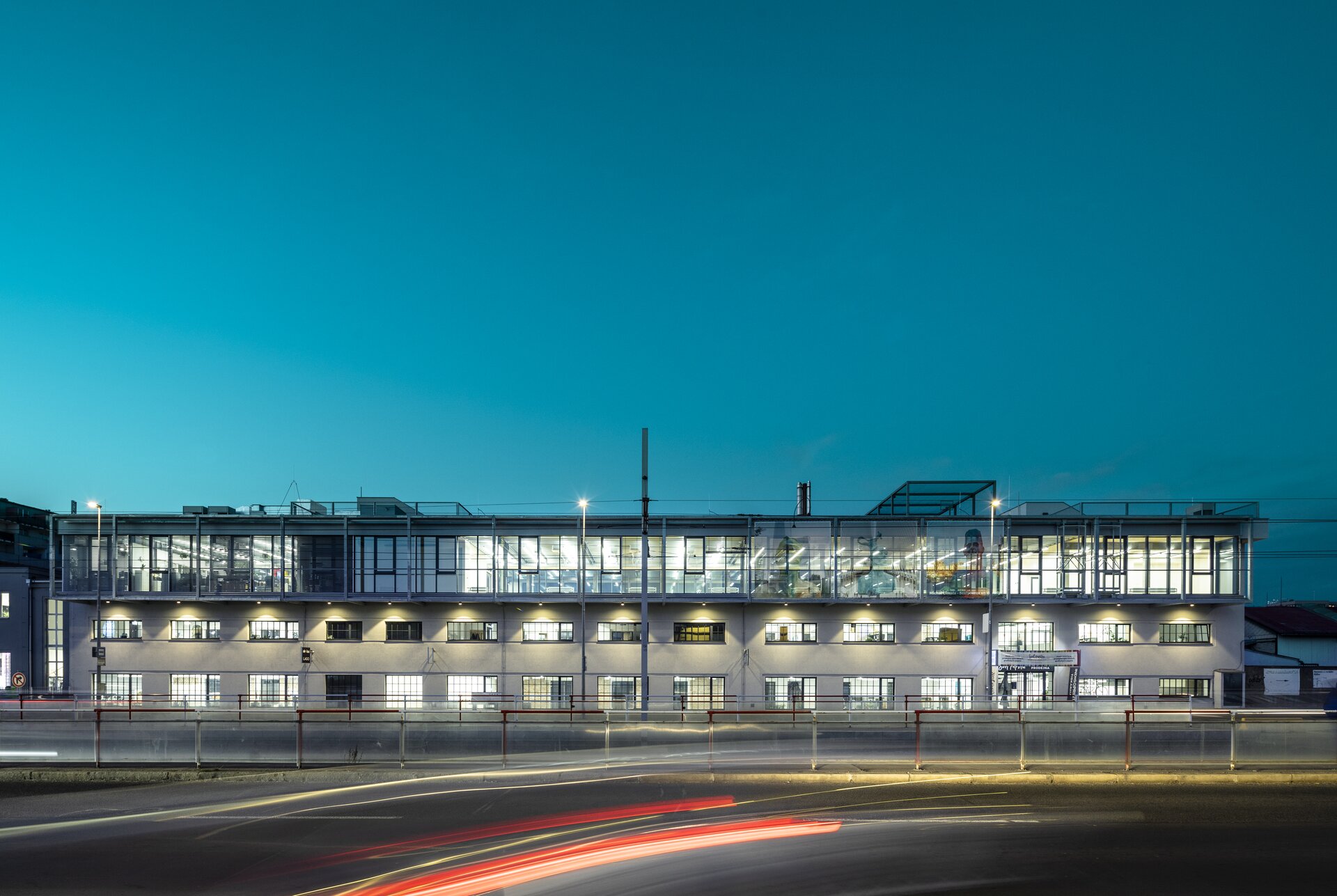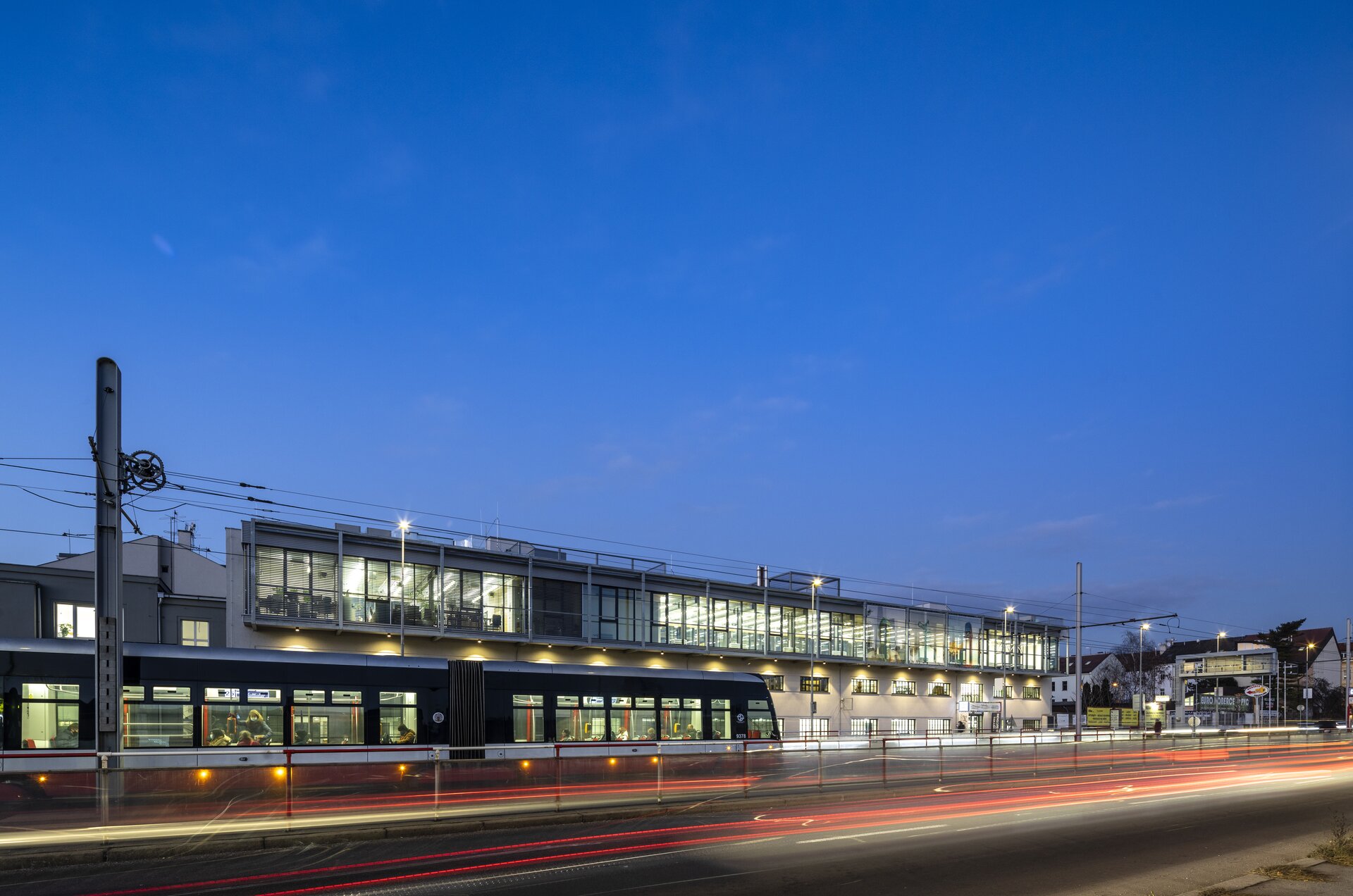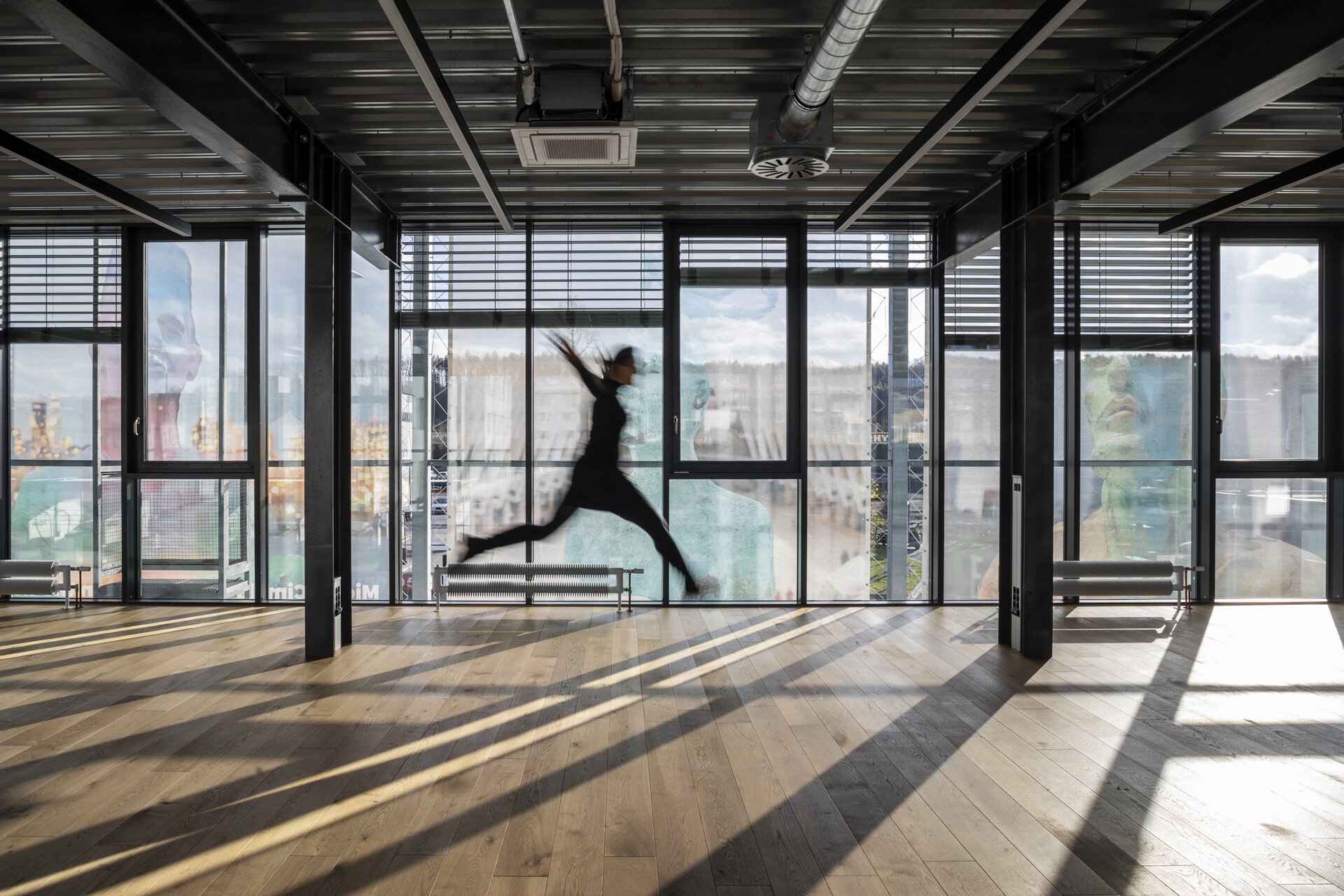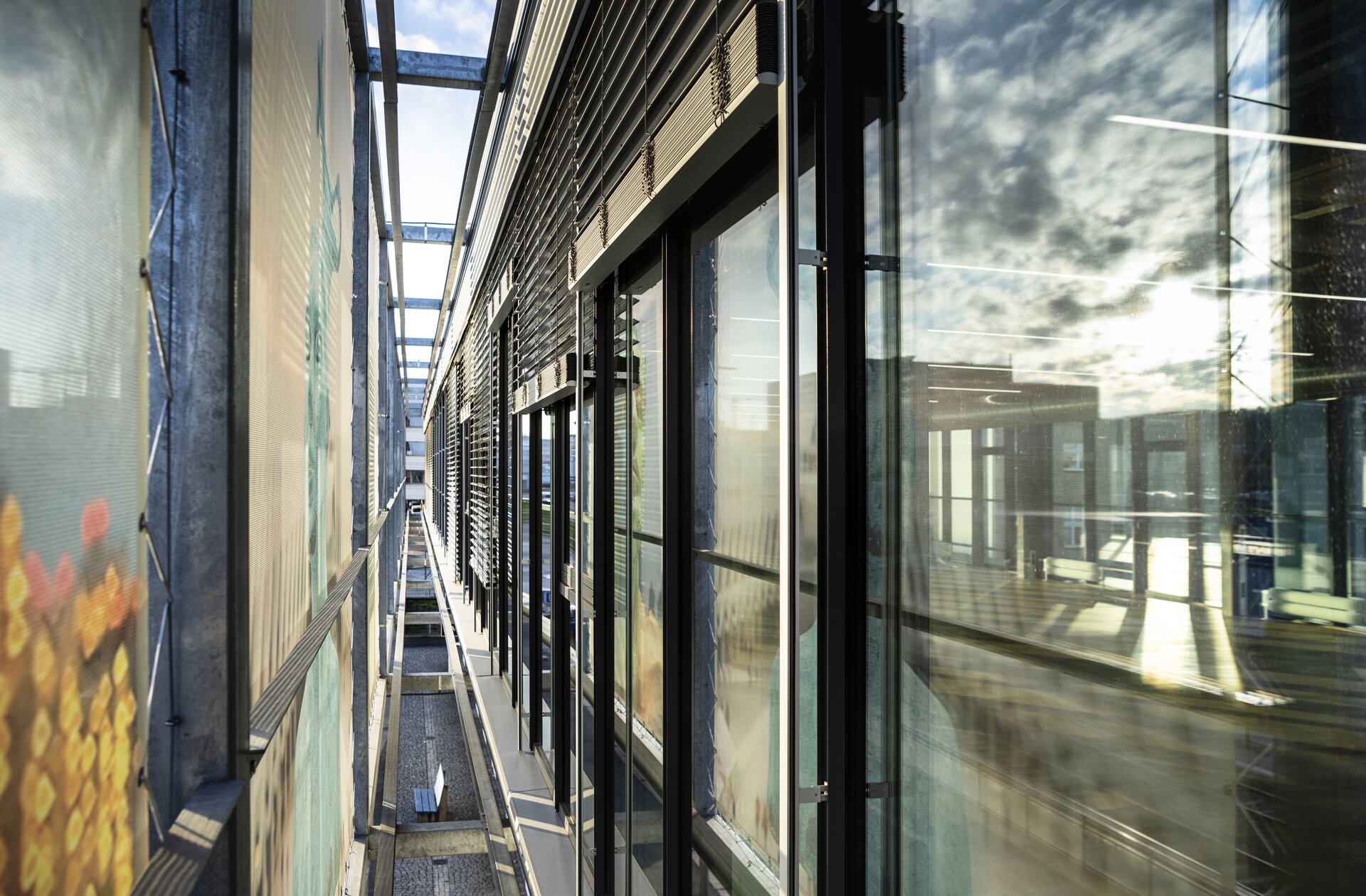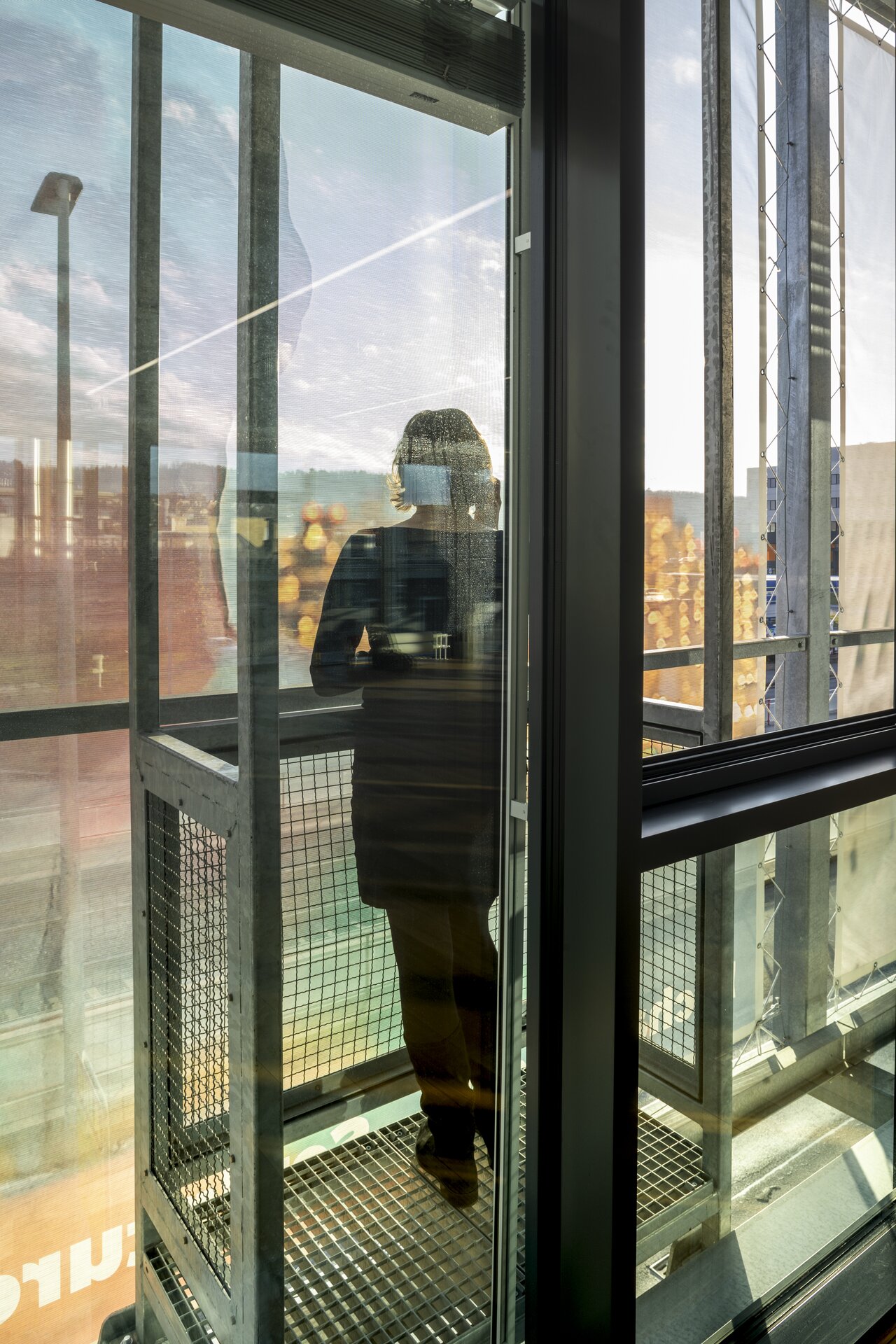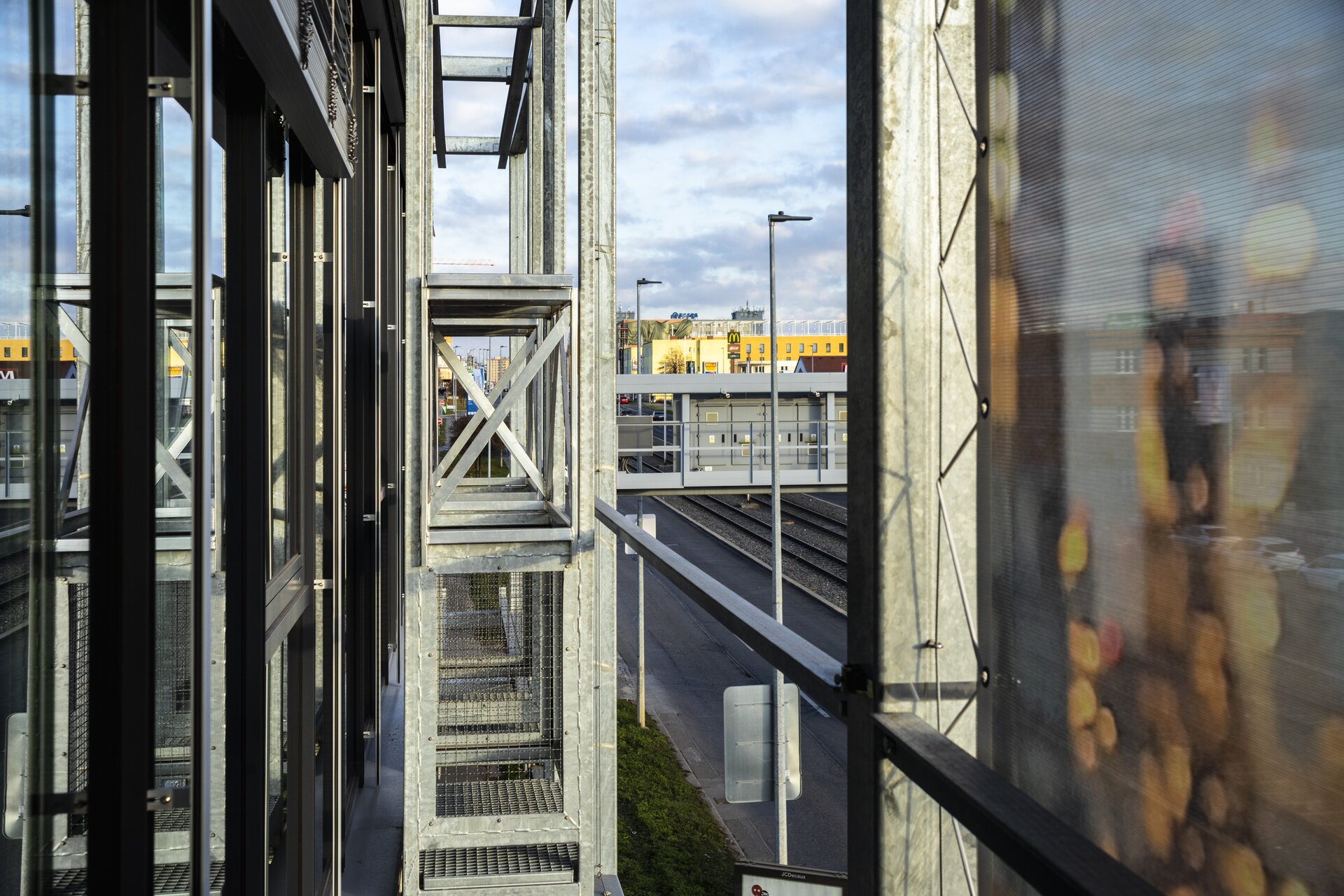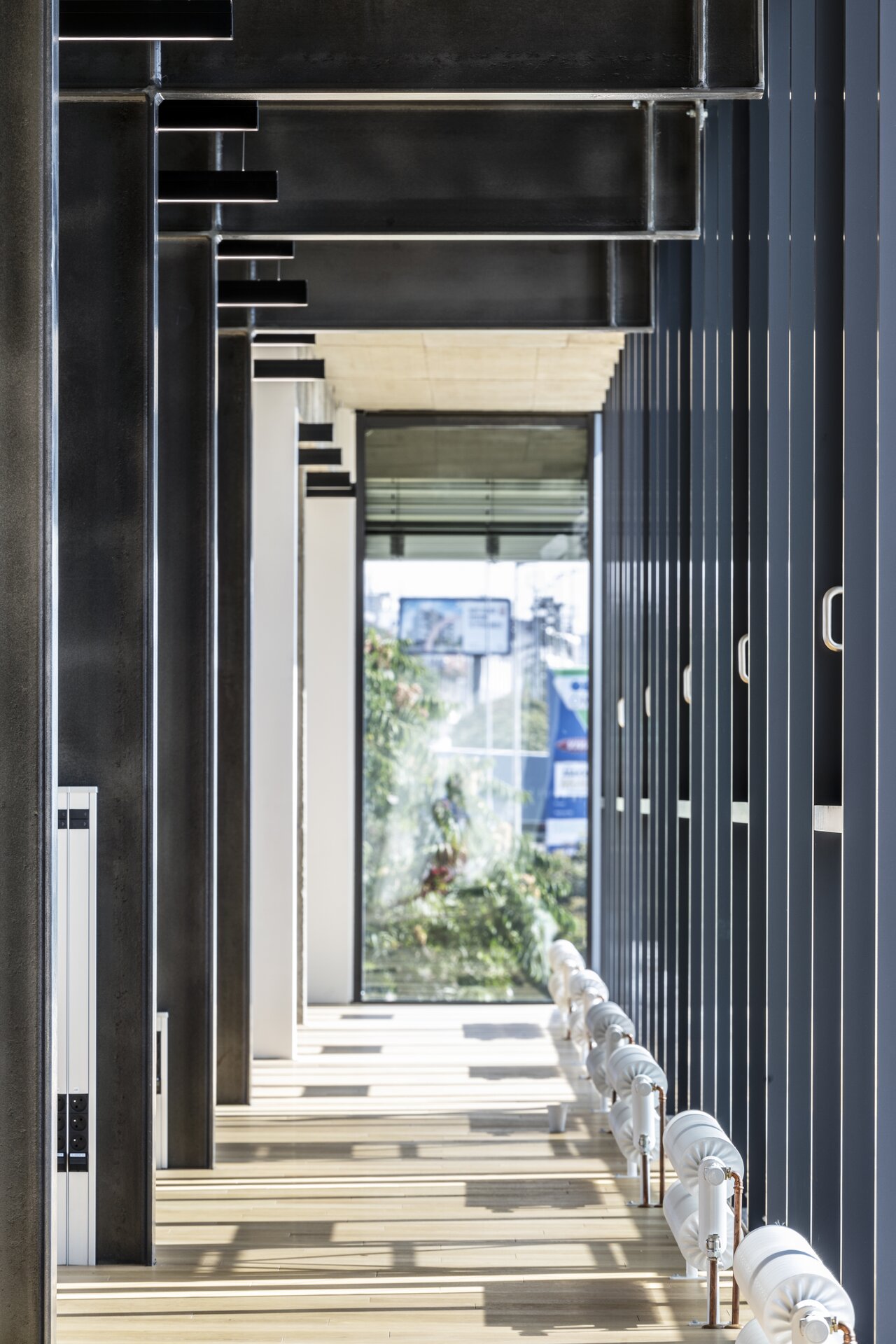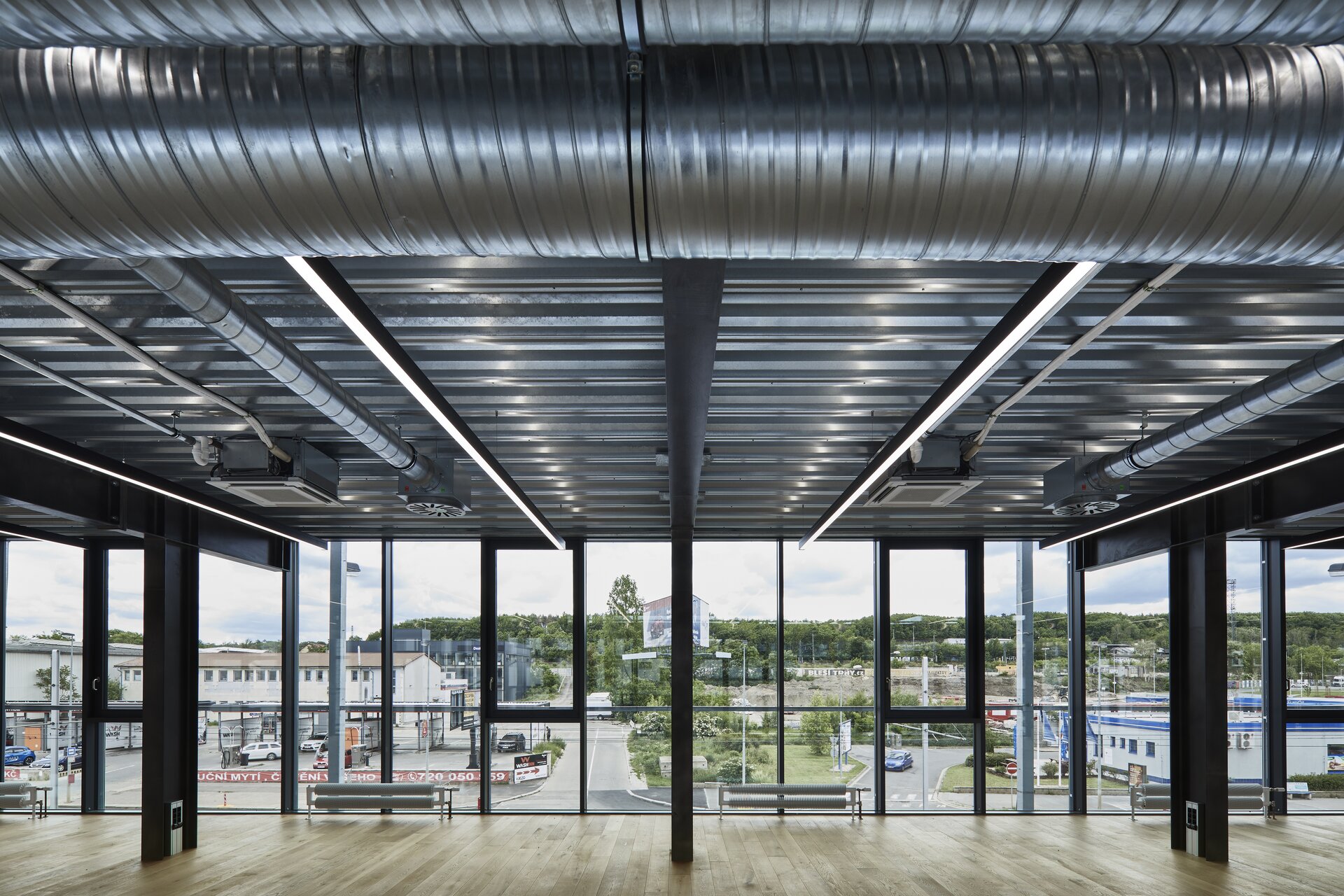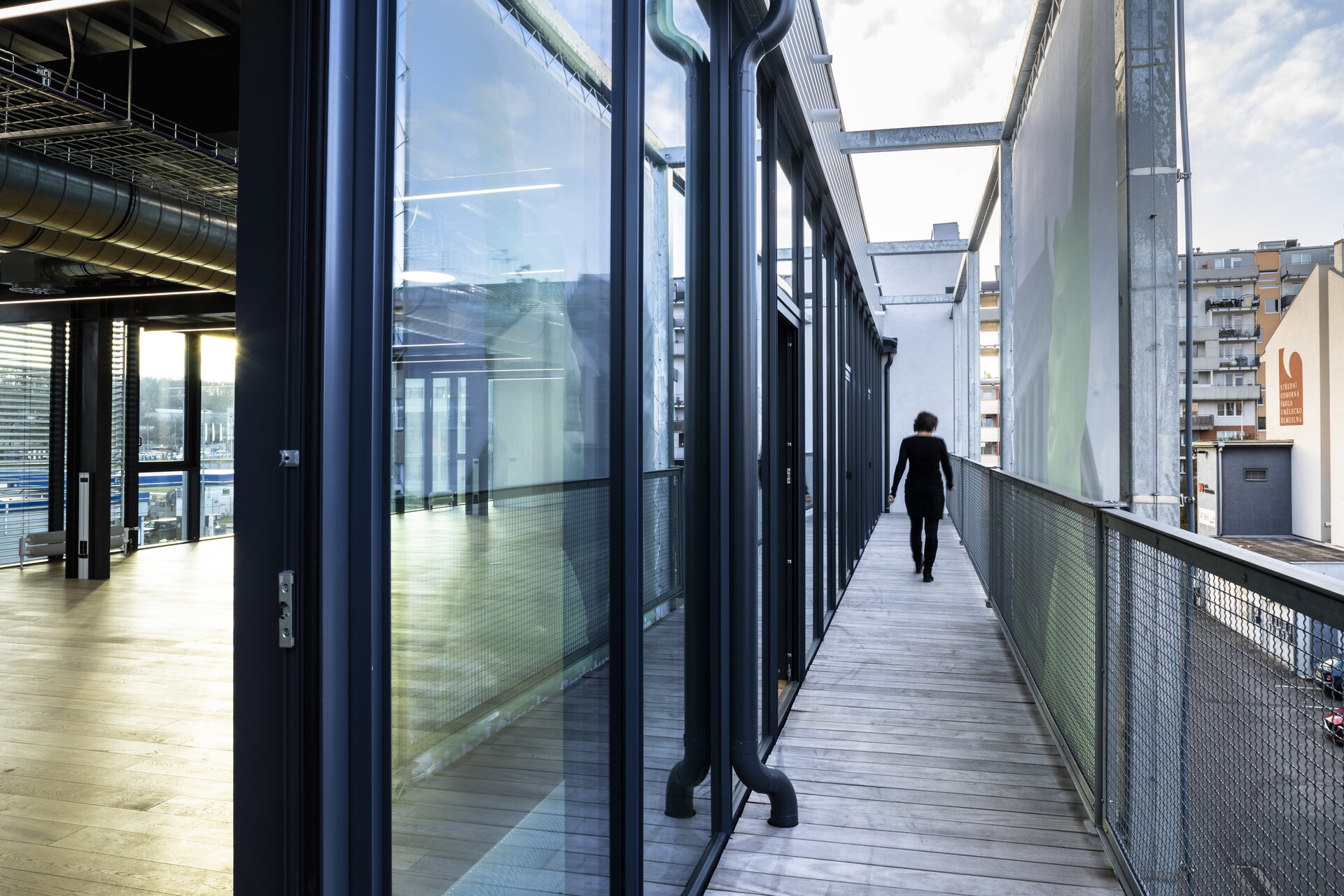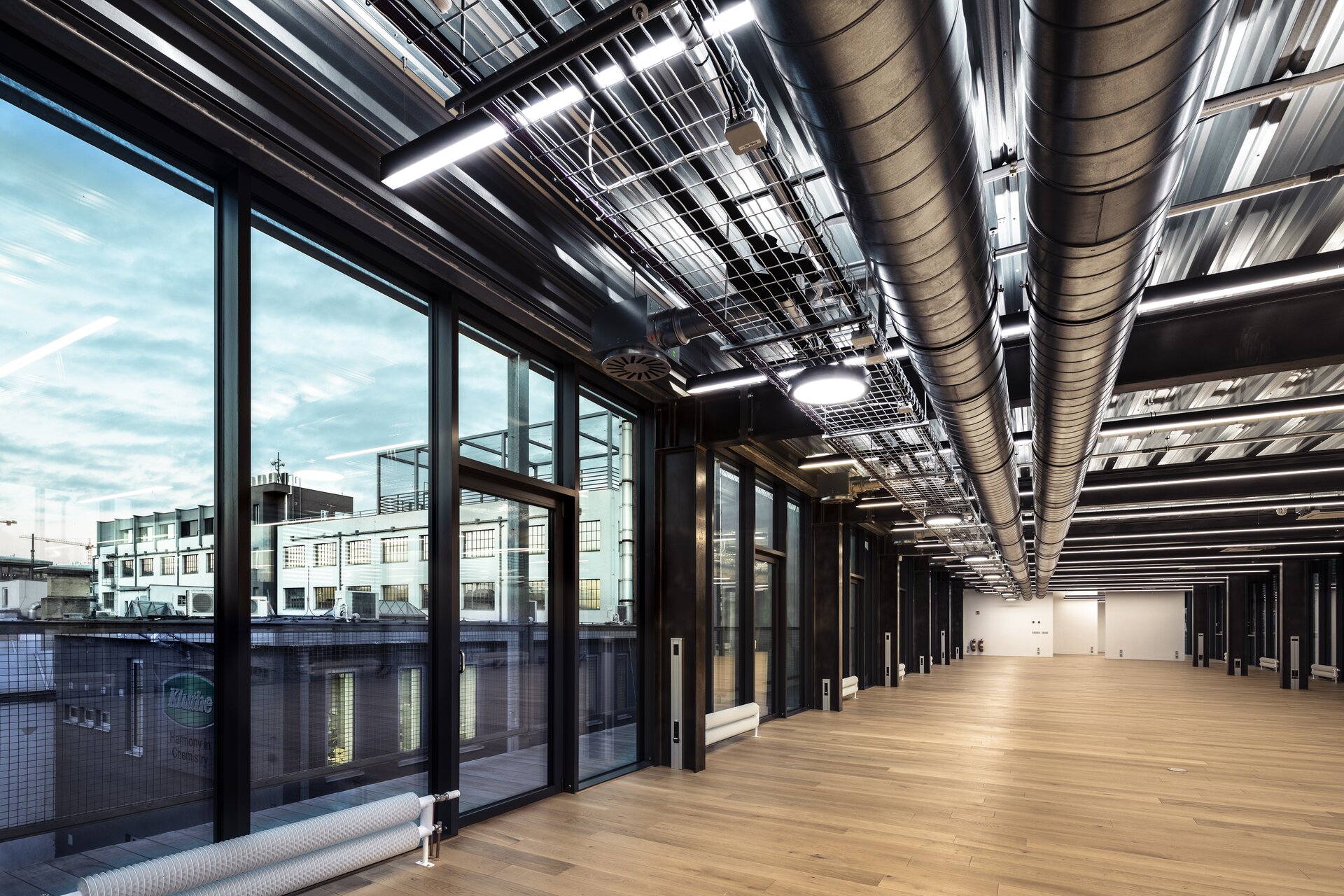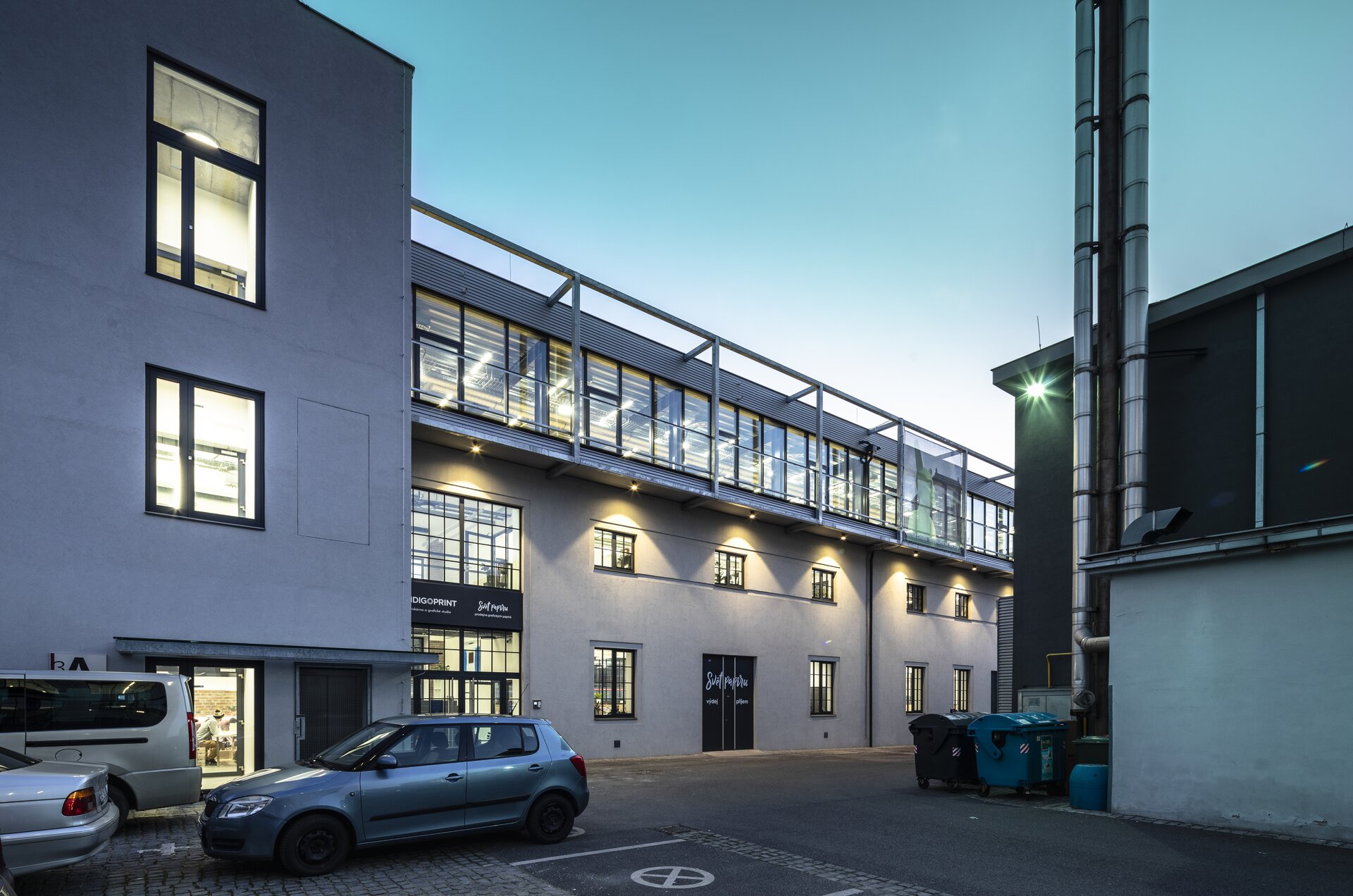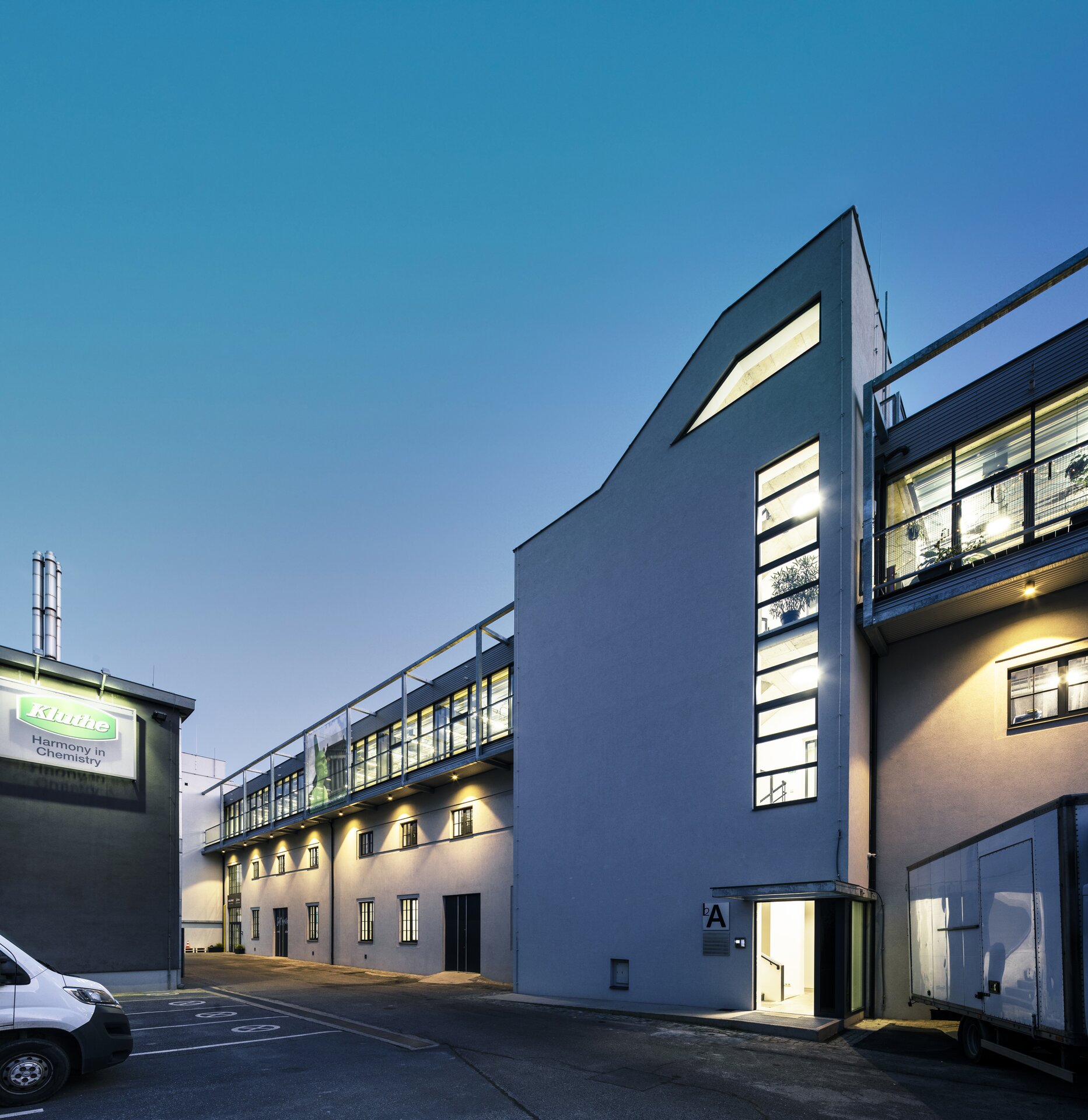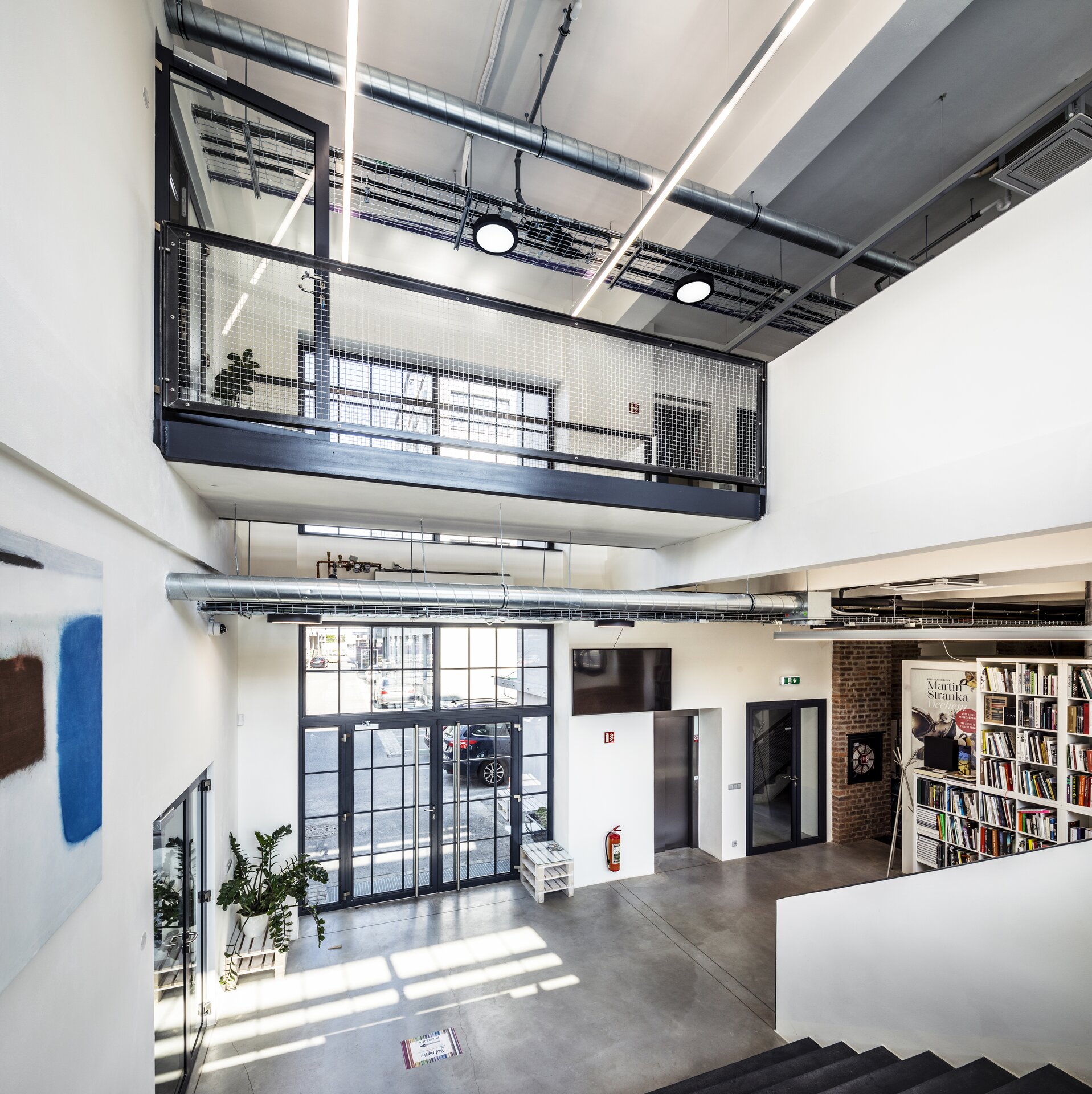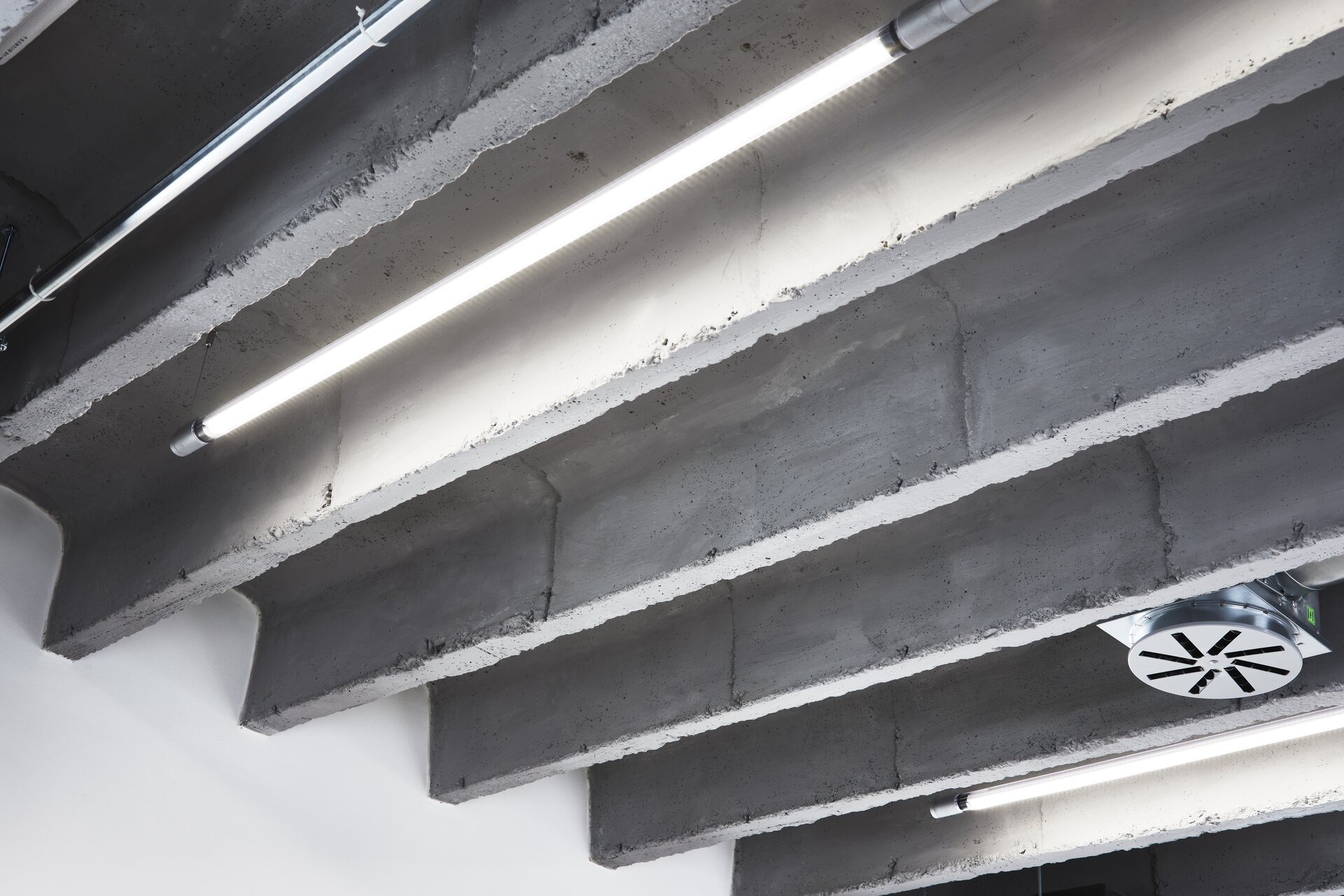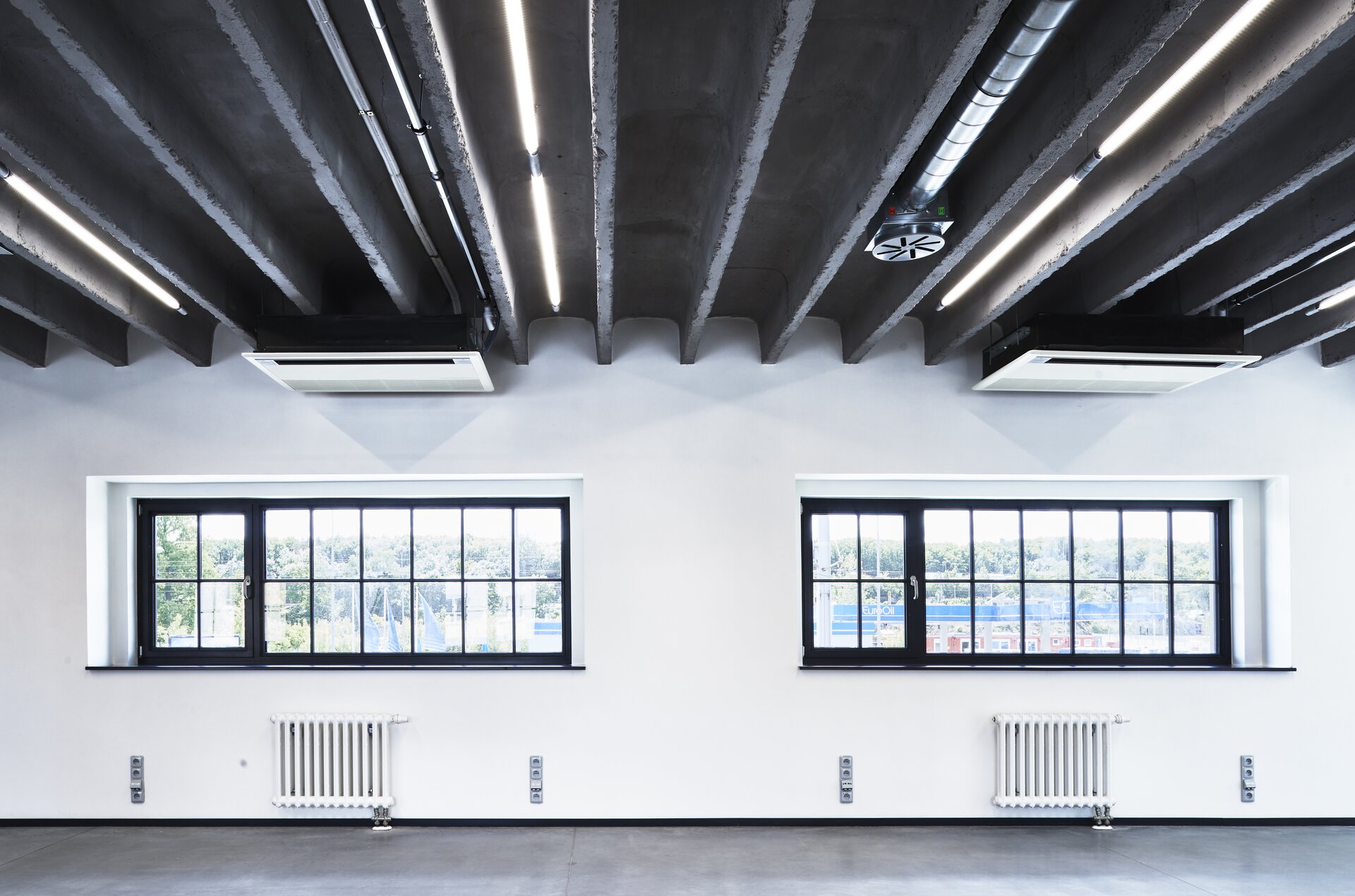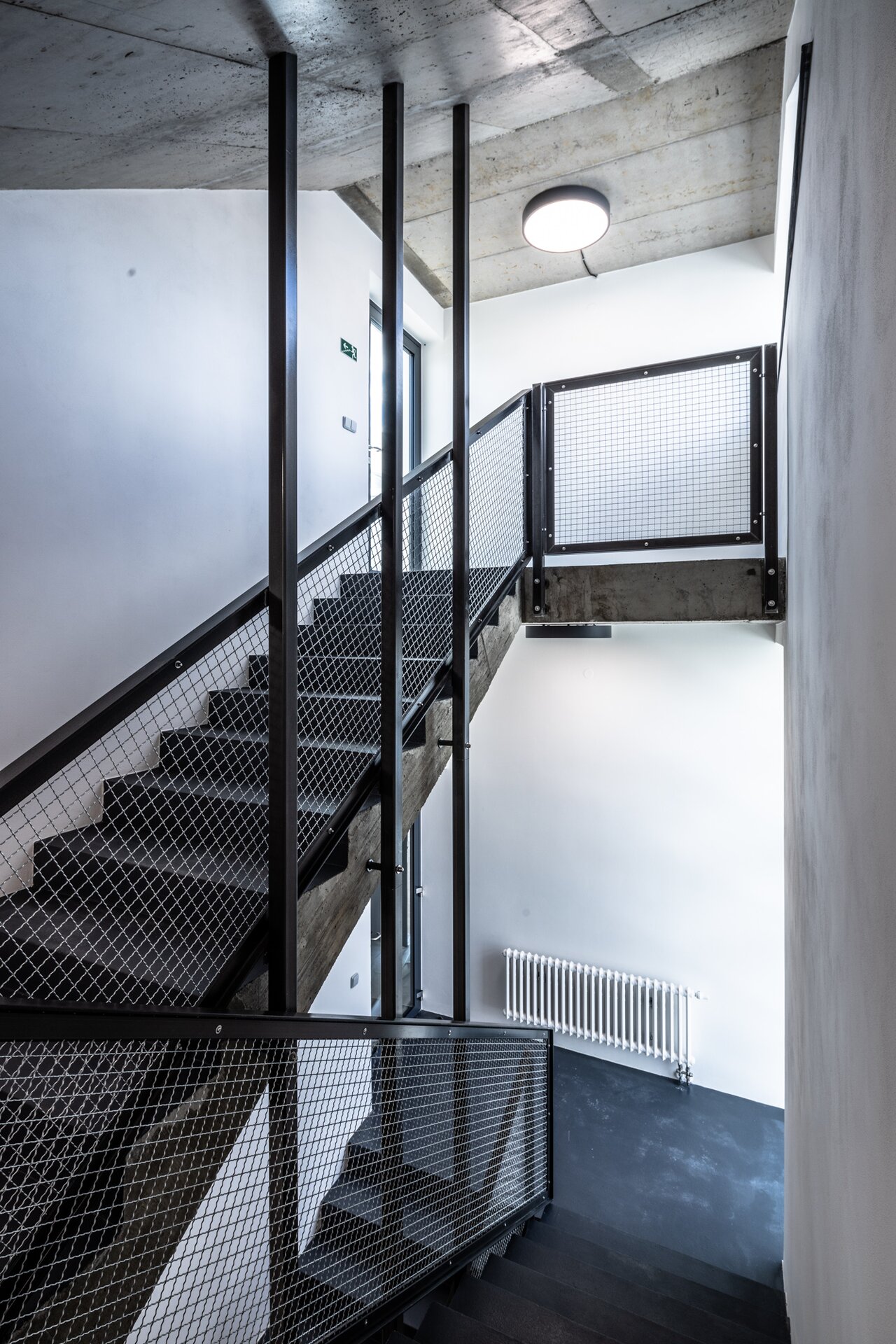 | | |
| --- | --- |
| Author | Štěpán Kubíček, Martina Buřičová / caraa.cz |
| Studio | |
| Location | Podkovářská 2/674, 190 00 Praha 9 - Vysočany |
| Investor | Podkovářská s.r.o. |
| Supplier | Engram s.r.o. |
| Date of project approval | April 2020 |
| Fotograf | |
We admire the charm of historic industrial buildings. We look for their forgotten values, which offer great potential for conversion. The energy of their development allows us to continue the legacy and not preserve it.
The reconstruction of building B reveals a strong architectural expression of the original building. The building is newly opened on the ground floor to Poděbradská Street. After removing the ballast, the pure simplicity of the industrial construction is revealed. Red masonry, admitted reinforced concrete ceilings, concrete floors, replicas of industrial windows. We insert and expose new technologies that provide an indoor environment according to today's requirements.
We are adding a new, current layer. New steel construction of a single-storey superstructure with a light perimeter shell. The superstructure is cantilevered into the street and the courtyard. The facade is designed as an outdoor open gallery. The exhibition area enriches the public space.
built-up area 780 m2
enclosed space 9800 m3
usable area 1950 m2
10 functional units (90-240 m2)
The whole complex from the 1930s was devastated after years of socialist management, but the original beauty and strength of the historical industrial architecture is still clearly legible.
Building B forms the southern edge of the area along Poděbradská Street.
The investment in the complex is part of the corporate culture - maintaining authenticity. It is creating a strong "corporate identity" for the owner of property. Our goal is to preserve the genius loci of historic industrial buildings, and to enable the space to be filled with new life for any use.
Reconstruction of the complex is taking place gradually.
Green building
Environmental certification
| | |
| --- | --- |
| Type and level of certificate | - |
Water management
| | |
| --- | --- |
| Is rainwater used for irrigation? | |
| Is rainwater used for other purposes, e.g. toilet flushing ? | |
| Does the building have a green roof / facade ? | |
| Is reclaimed waste water used, e.g. from showers and sinks ? | |
The quality of the indoor environment
| | |
| --- | --- |
| Is clean air supply automated ? | |
| Is comfortable temperature during summer and winter automated? | |
| Is natural lighting guaranteed in all living areas? | |
| Is artificial lighting automated? | |
| Is acoustic comfort, specifically reverberation time, guaranteed? | |
| Does the layout solution include zoning and ergonomics elements? | |
Principles of circular economics
| | |
| --- | --- |
| Does the project use recycled materials? | |
| Does the project use recyclable materials? | |
| Are materials with a documented Environmental Product Declaration (EPD) promoted in the project? | |
| Are other sustainability certifications used for materials and elements? | |
Energy efficiency
| | |
| --- | --- |
| Energy performance class of the building according to the Energy Performance Certificate of the building | C |
| Is efficient energy management (measurement and regular analysis of consumption data) considered? | |
| Are renewable sources of energy used, e.g. solar system, photovoltaics? | |
Interconnection with surroundings
| | |
| --- | --- |
| Does the project enable the easy use of public transport? | |
| Does the project support the use of alternative modes of transport, e.g cycling, walking etc. ? | |
| Is there access to recreational natural areas, e.g. parks, in the immediate vicinity of the building? | |