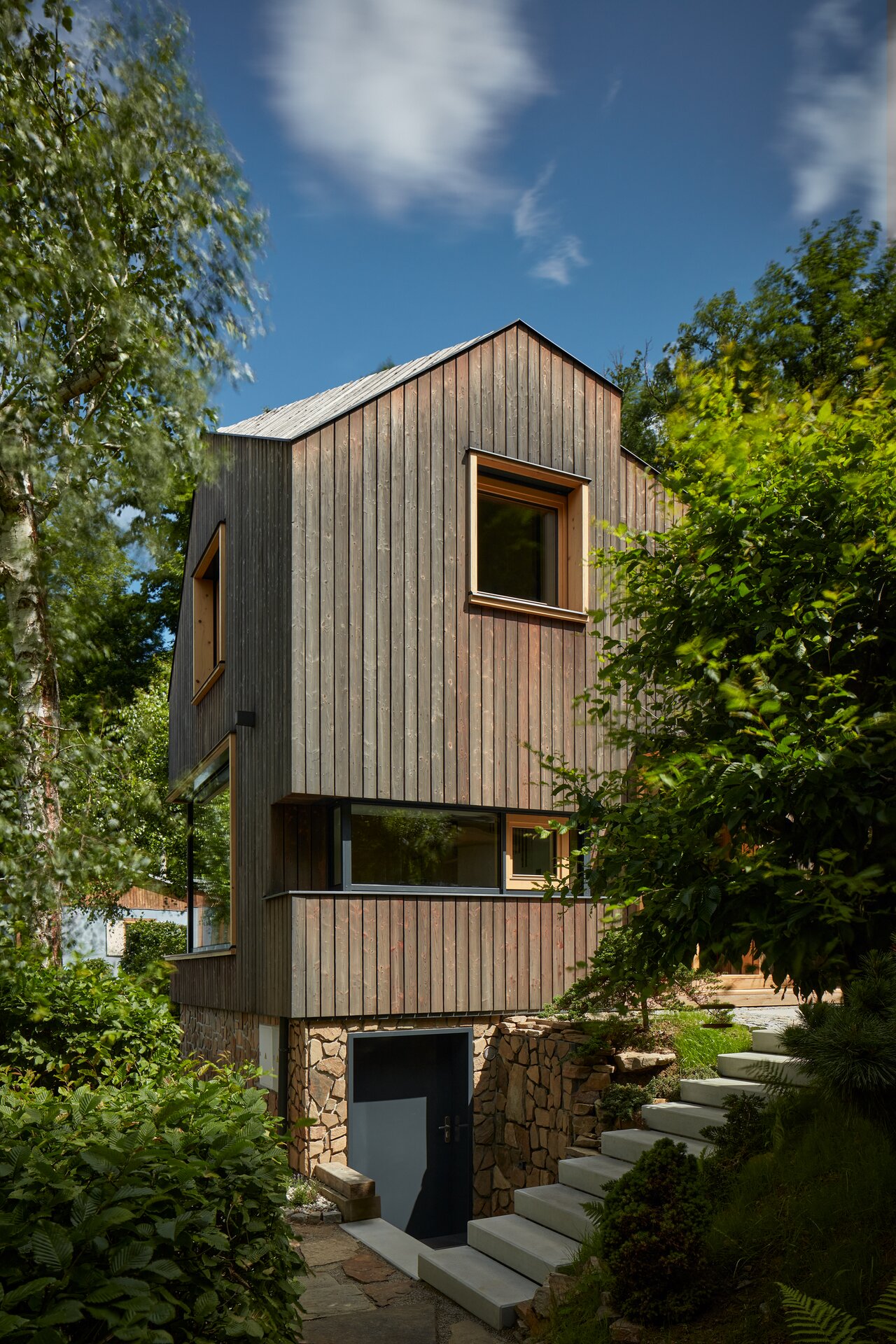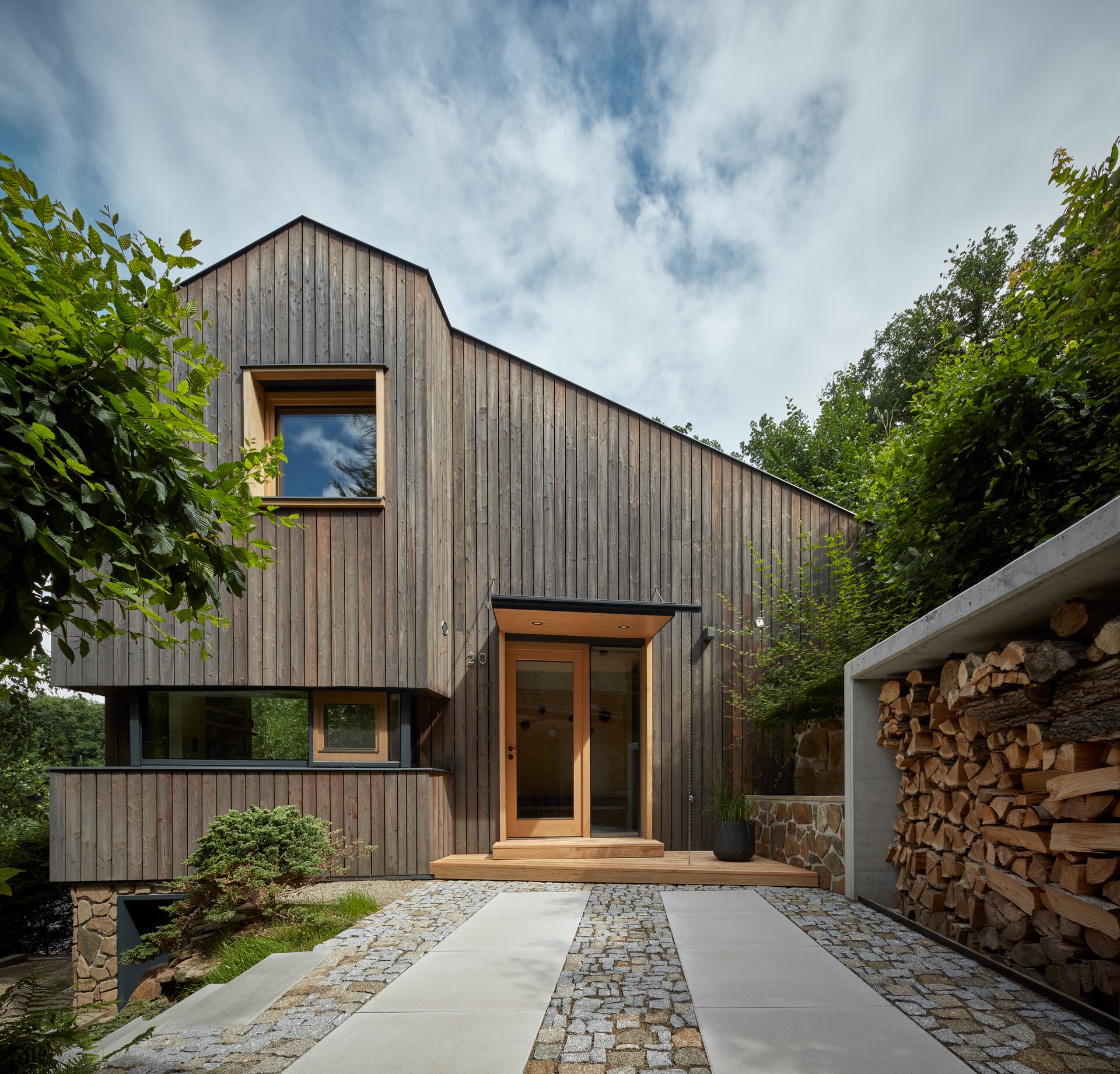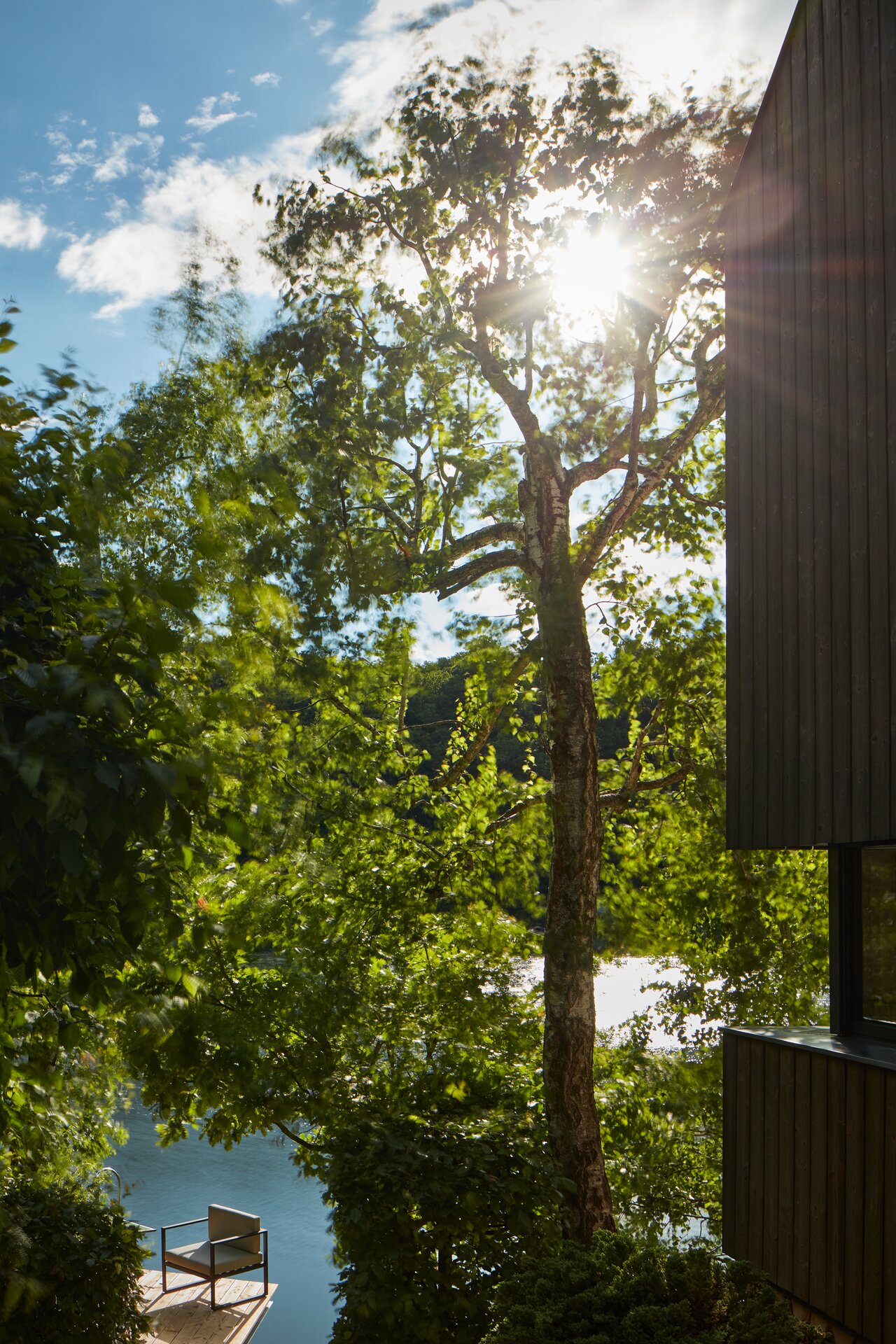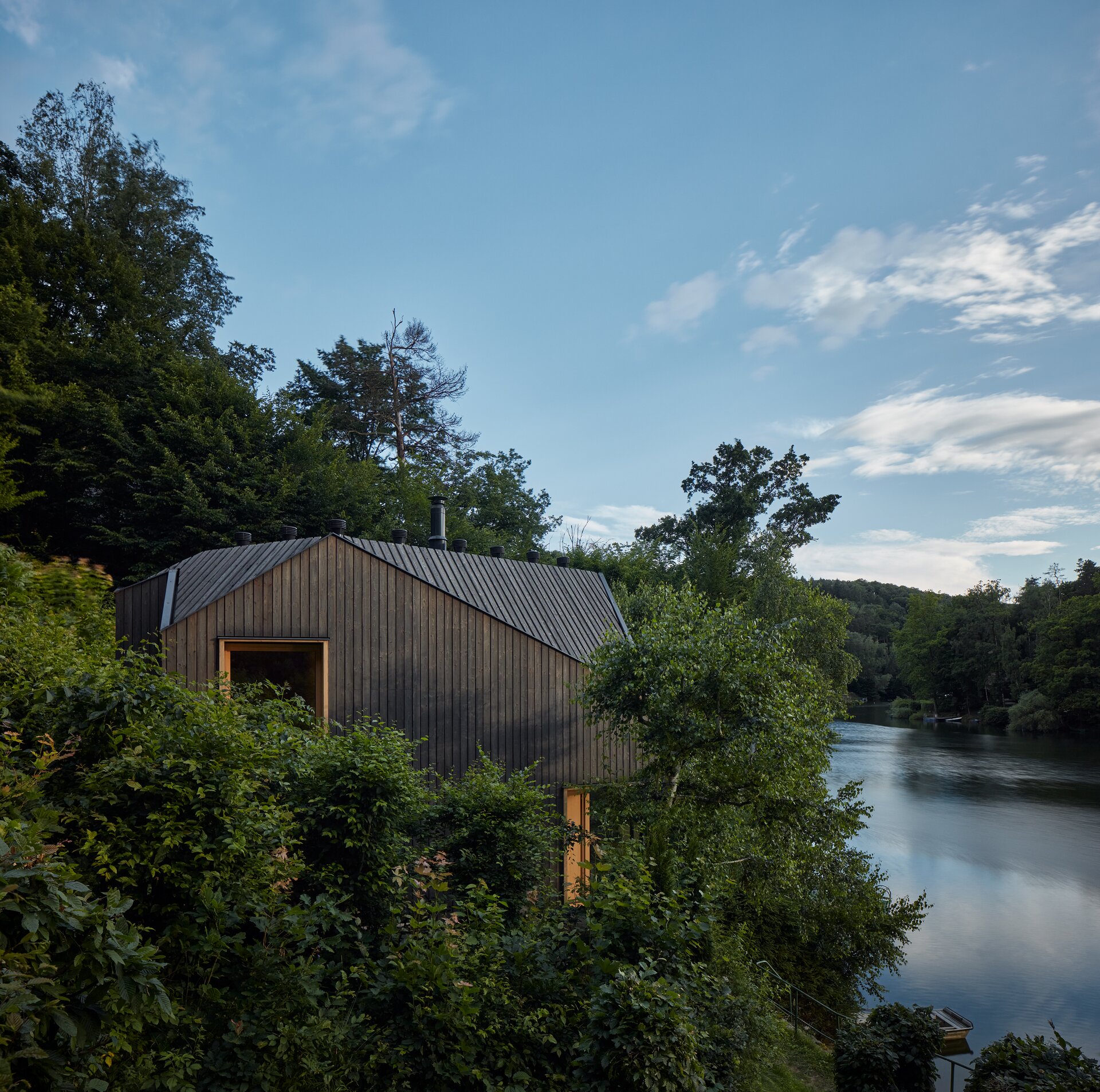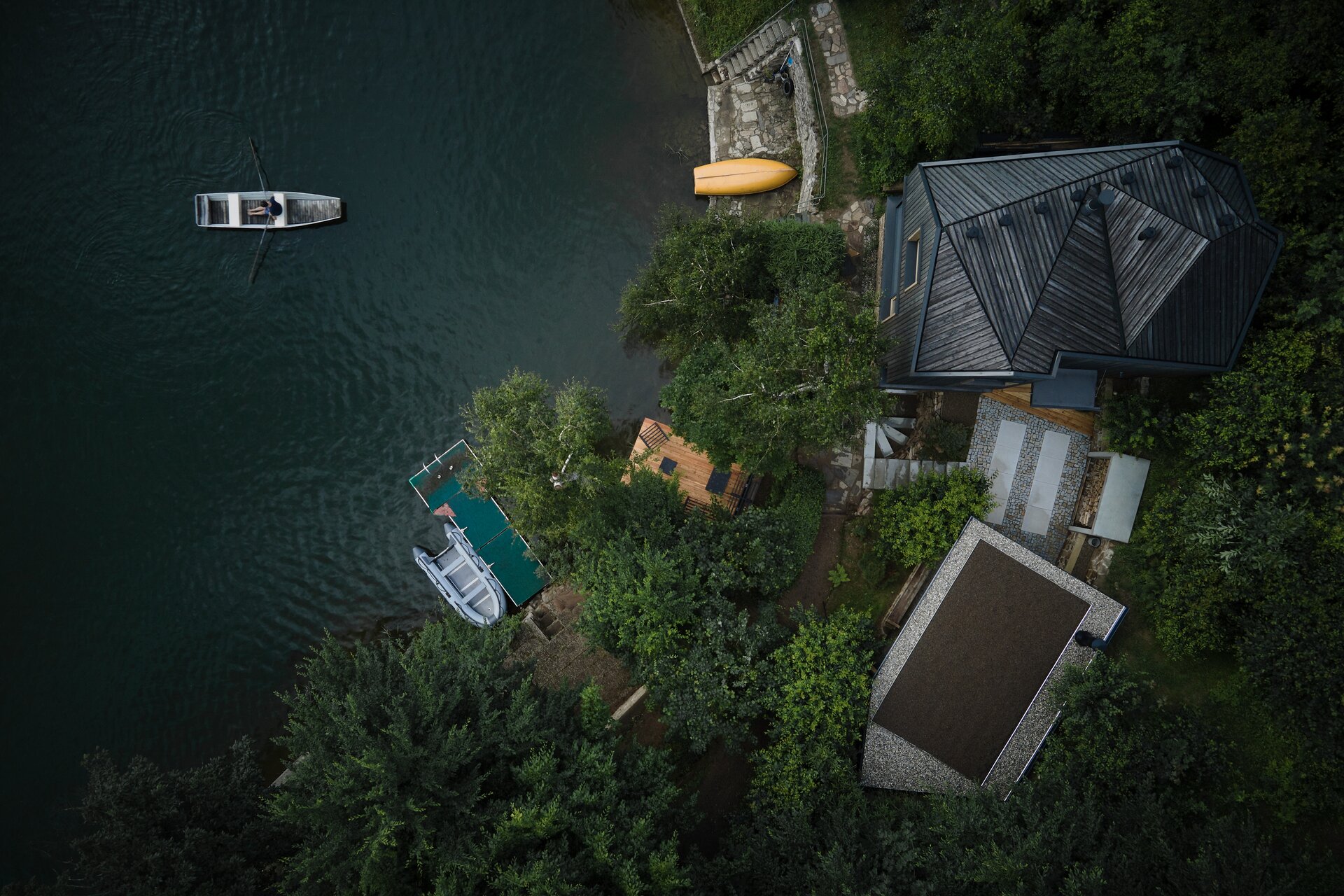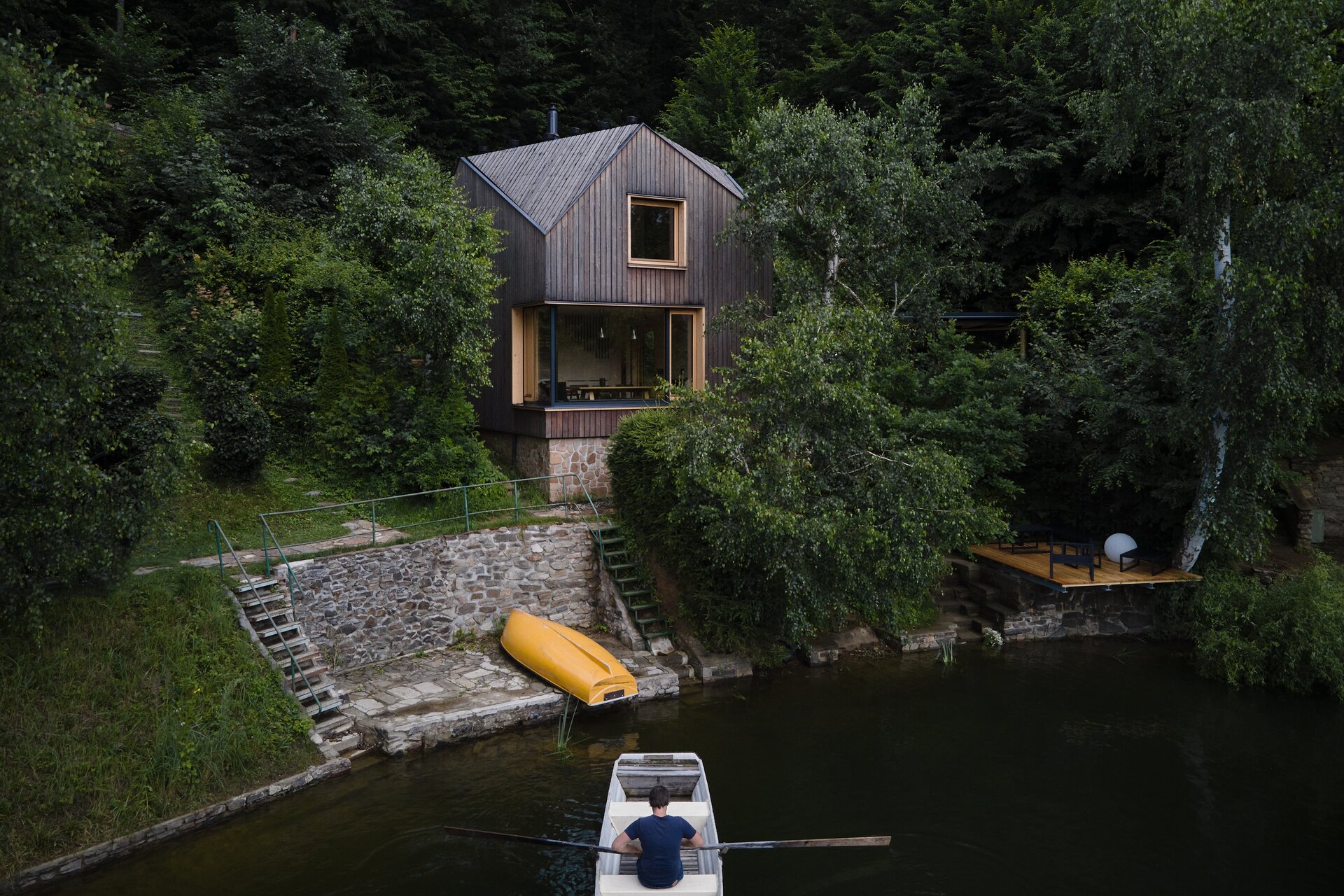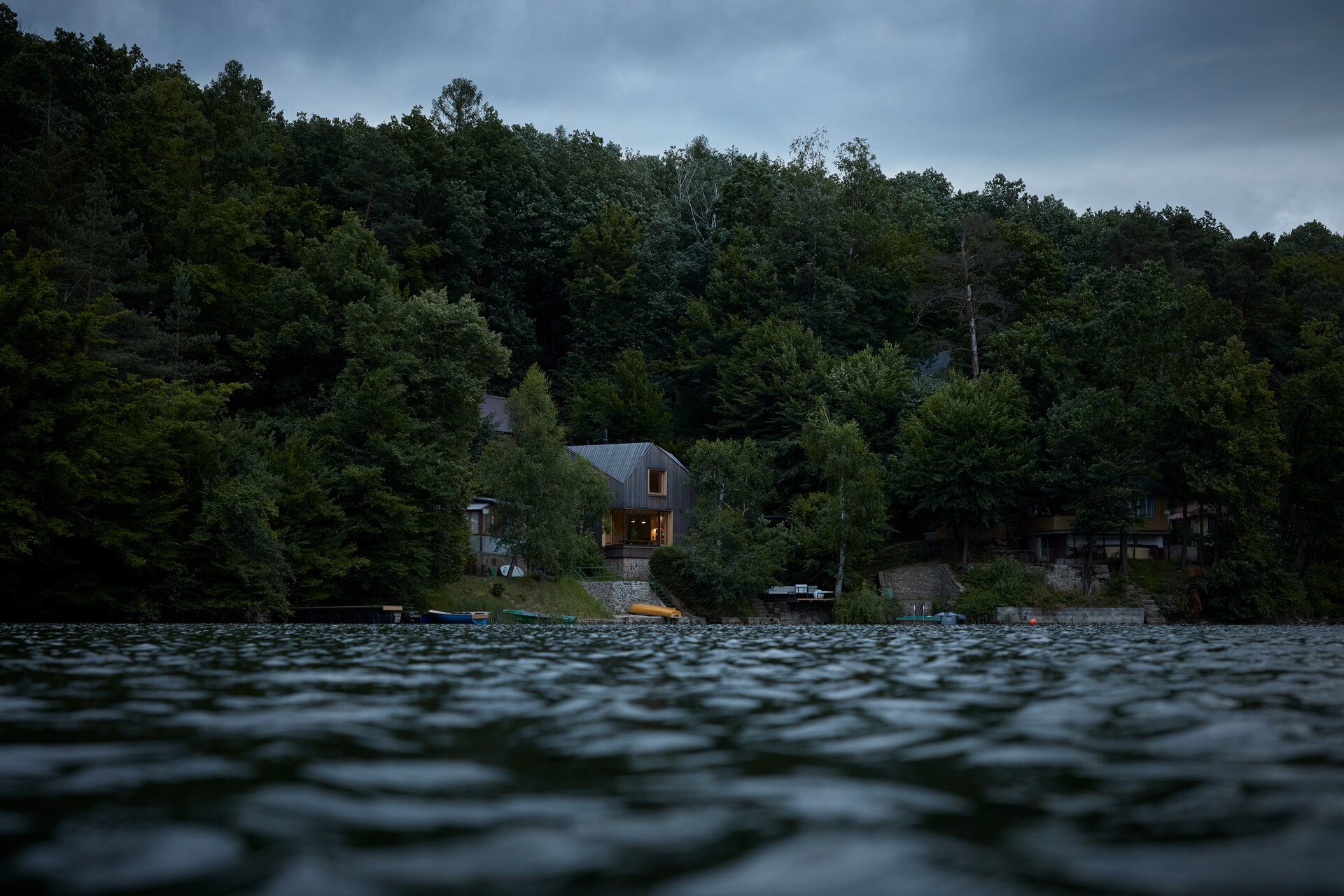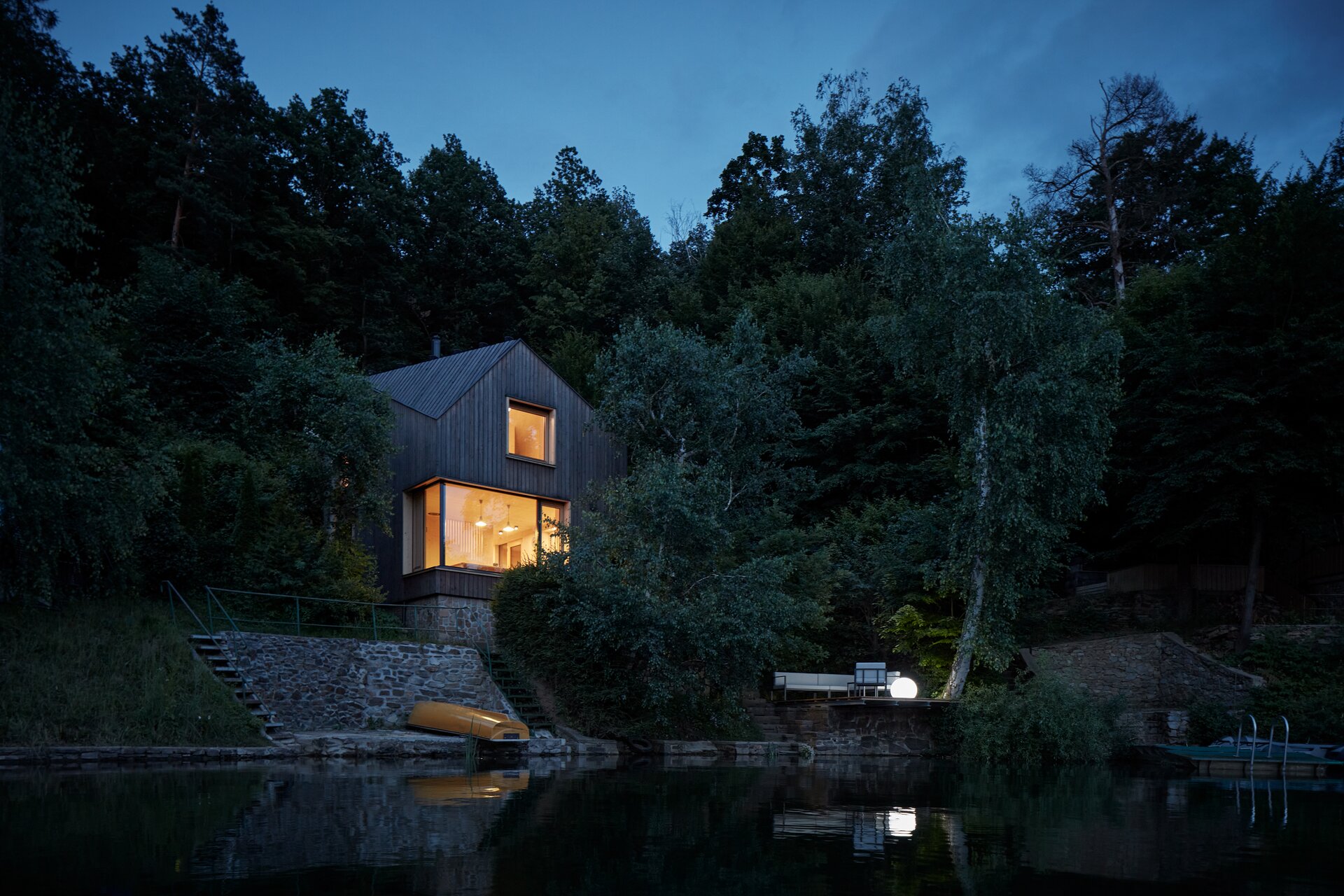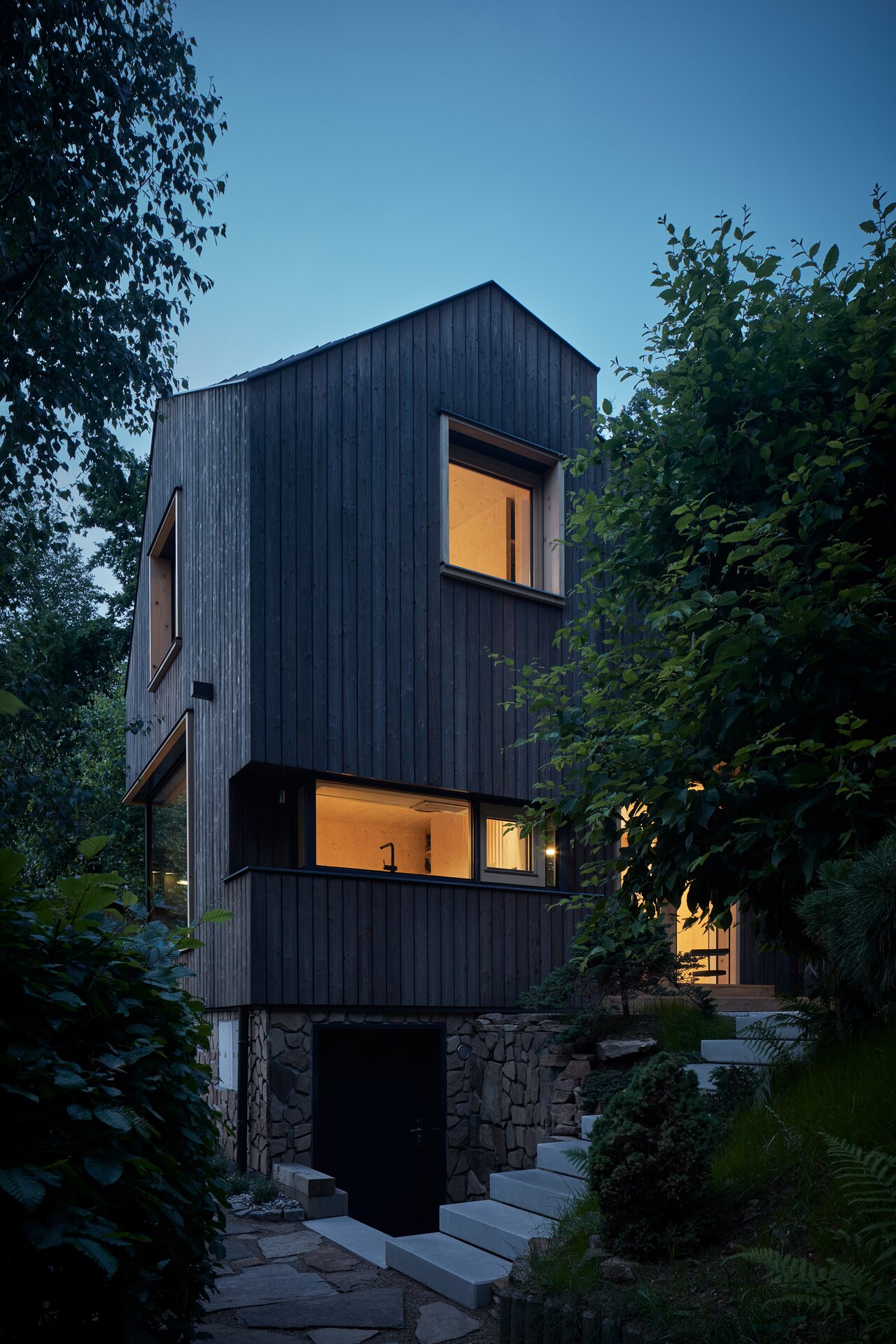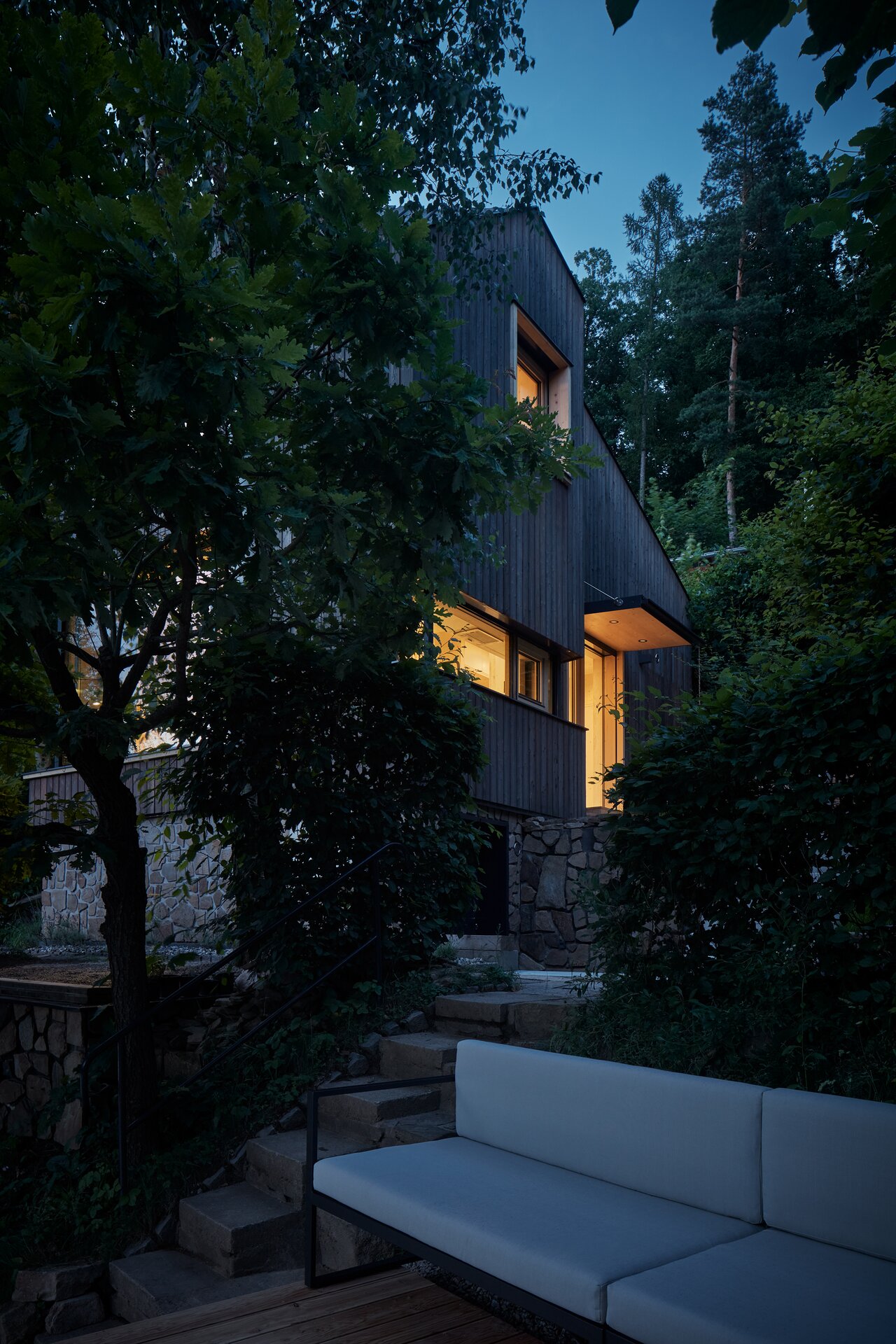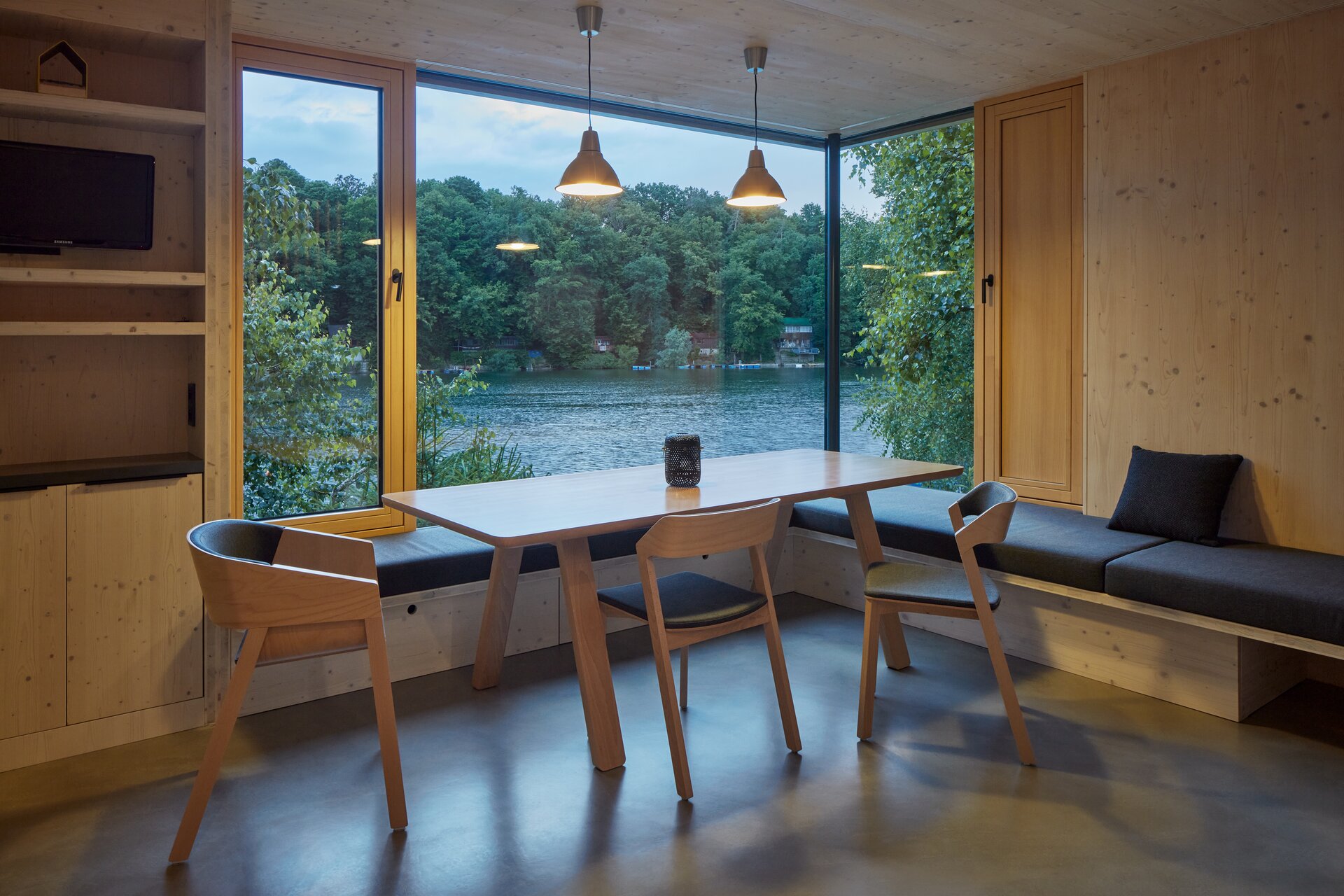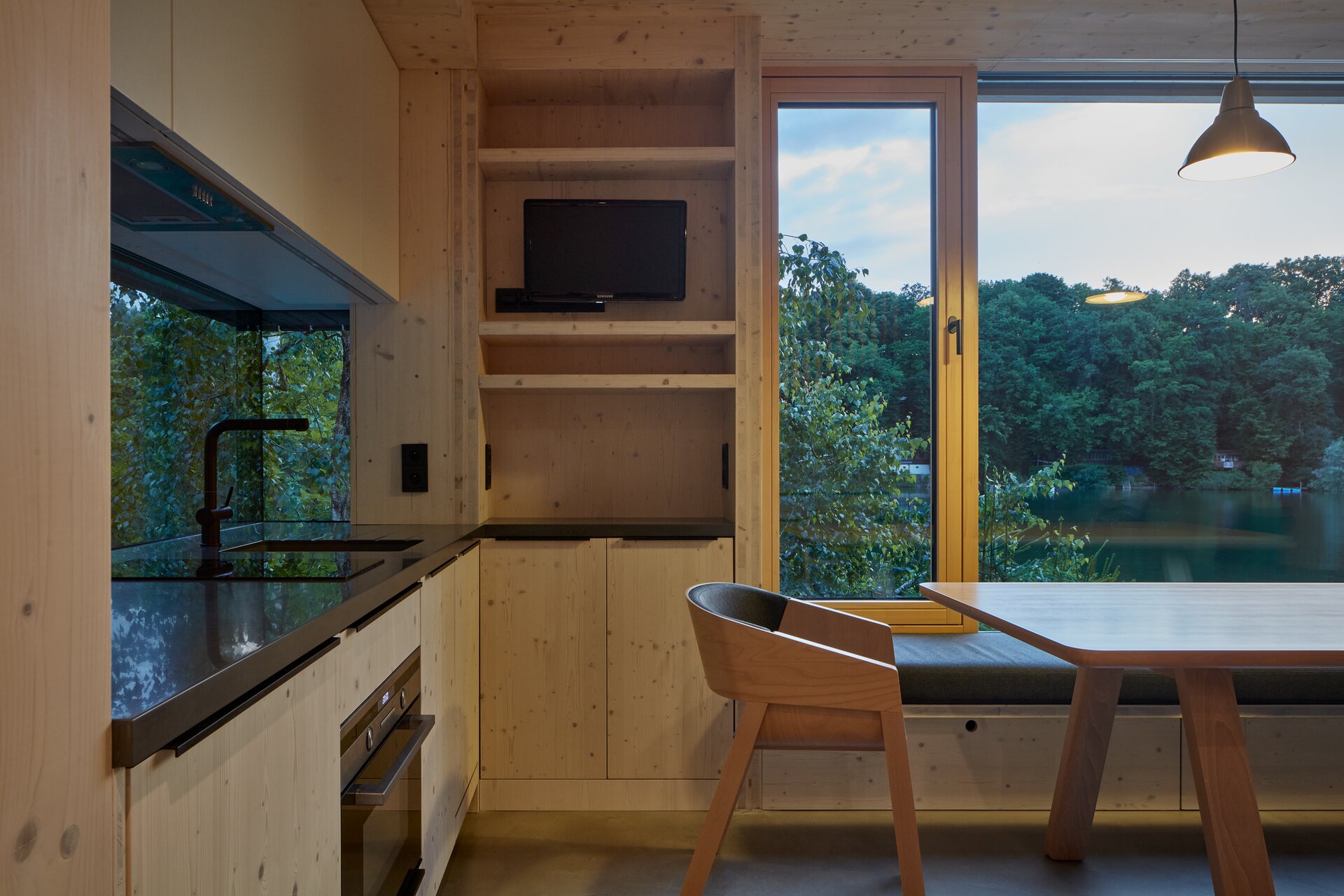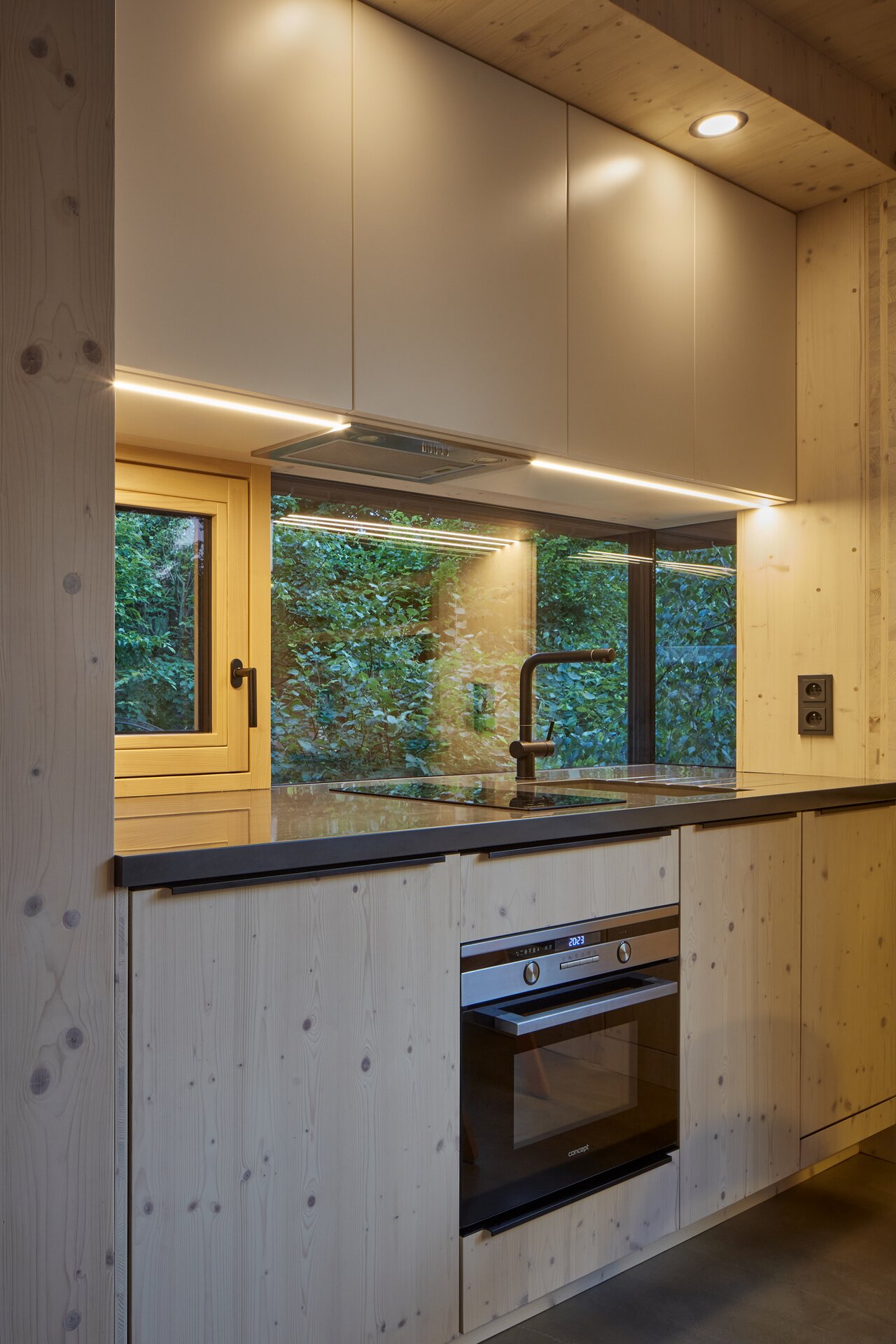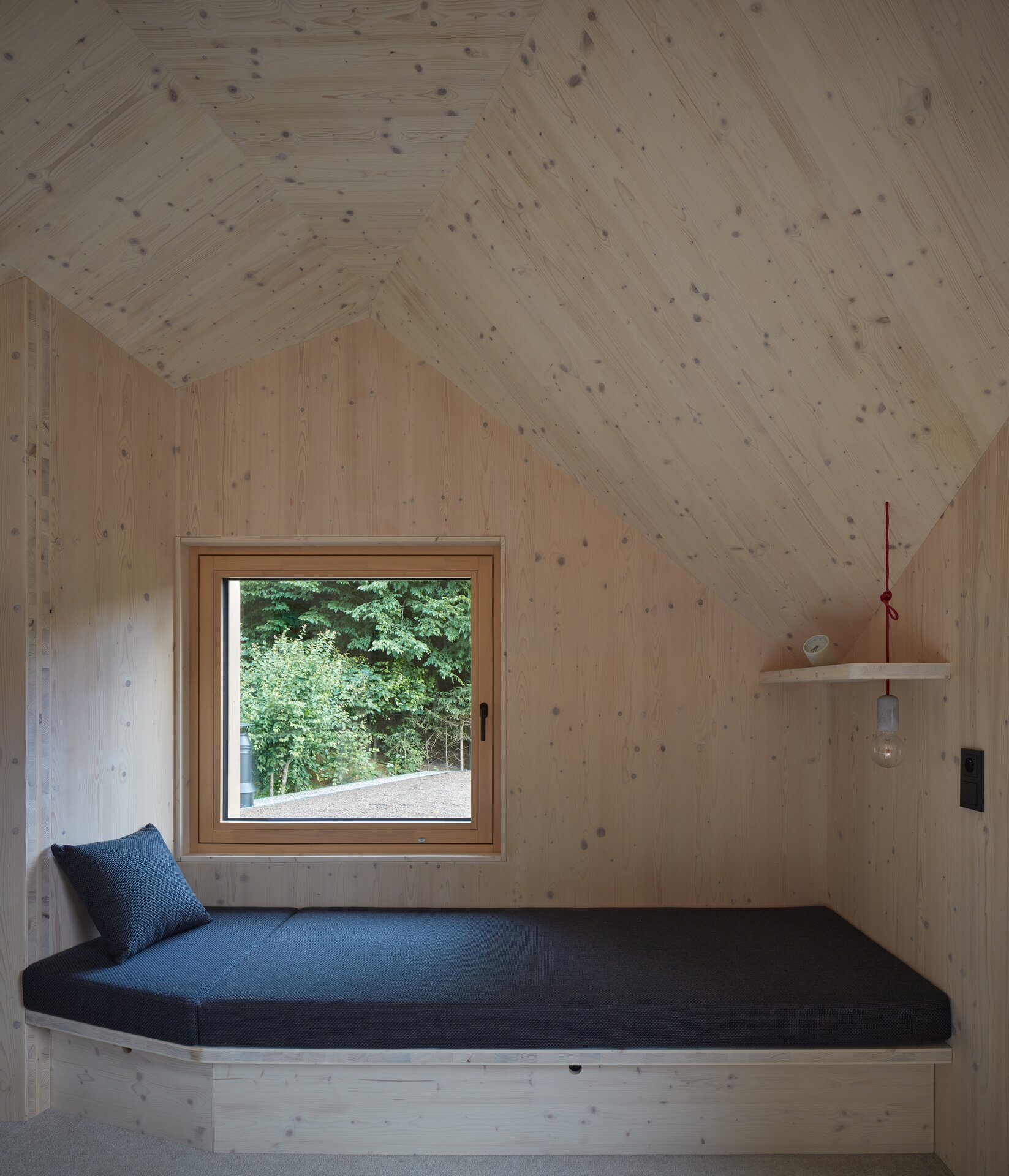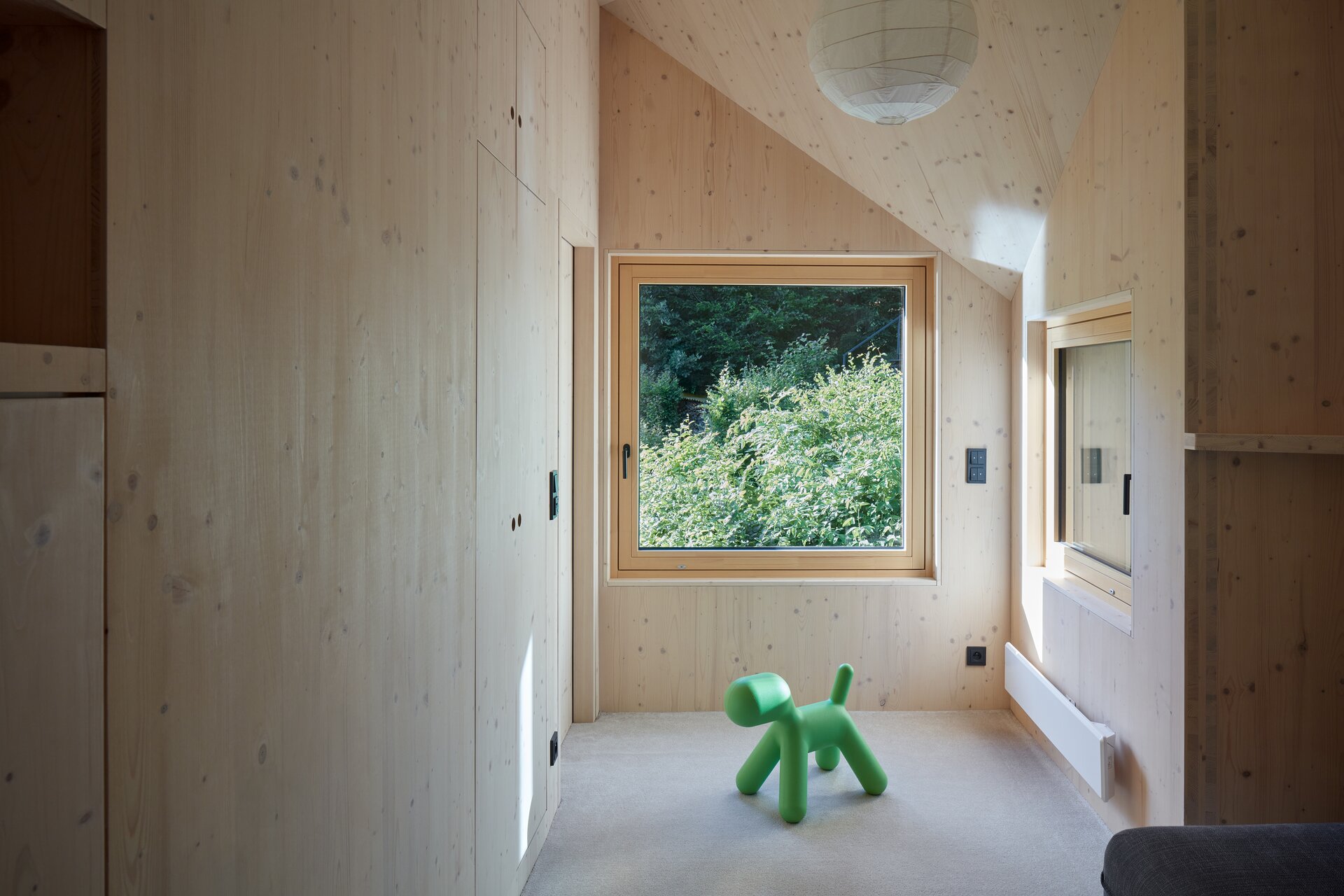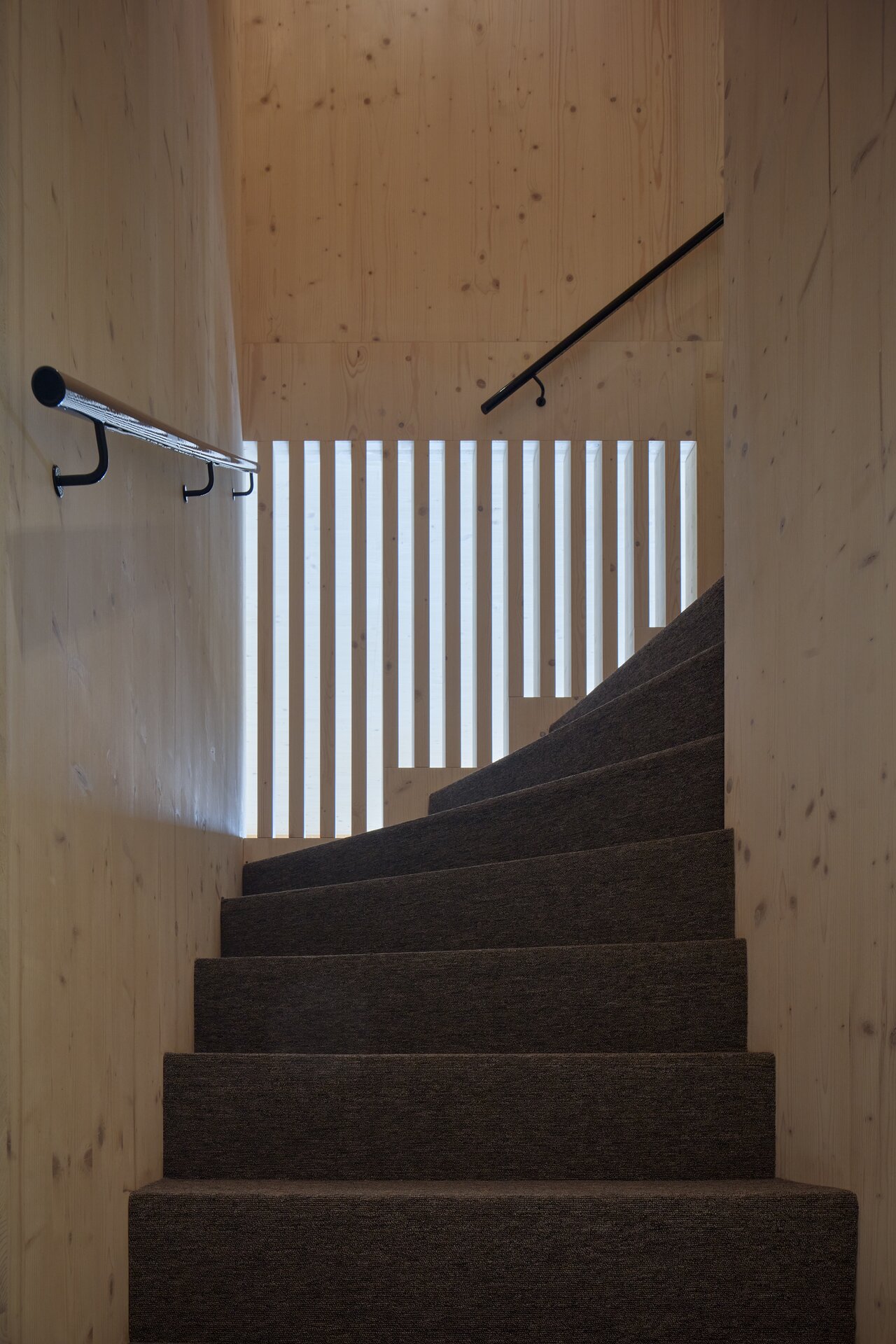 | | |
| --- | --- |
| Author | architekti: Ing. arch. Klára Vratislavová, Ing. arch. Pavel Horák - Prodesi/Domesi; projektant: Bc. Jan Švarc - Prodesi/Domesi; foto: BoysPlayNice |
| Studio | |
| Location | Vranov nad Dyjí |
| Investor | soukromý investor |
| Supplier | Domesi s.r.o. - Husitská 36, Praha 3, 130 00 |
| Date of project approval | February 2021 |
| Fotograf | |
The small cottage, concealed with sunburned larch planks, located in the greenery above the Vranovská přehrada, provides surprisingly big interior space. Not only owner's family, but also visitors can enjoy it. It provides plenty of space for evening gatherings as well as for sleeping. The interior of the house is interconnected, but at the same time the attic provides plenty of privacy. There are inconspicuous storage spaces in every corner of the house and everything has its place just like in a cabin of a ship. The contrast between the exterior and the interior is also impressive. From the outside, the house is purely functional and modest as for the used material. By contrast, inside it is modern, spacious, and thought-out to the last detail. The interior surrounded by spruce wood offers a cosy refuge, whereas large, glass panes overlook breath-taking water surface.
Built-up area: 43.4 m 2
Usable floor area: 65.2 m2
Dimensions: 5.2 x 8.4 m
Construction: solid wood CLT panels
Façade cladding: burnt and oiled larch planks
Windows: larch frames with insulating triple glazing + chambranles around the windows: larch planks with natural glaze
Interior doors: non-rebated, organic spruce planks
Interior walls + ceiling: organic spruce planks
Floor 1st floor: concrete walls, 2nd floor: carpet
Fitments + kitchen: organic spruce planks / MDF (based on the author design by K. Vratislavová)
Green building
Environmental certification
| | |
| --- | --- |
| Type and level of certificate | - |
Water management
| | |
| --- | --- |
| Is rainwater used for irrigation? | |
| Is rainwater used for other purposes, e.g. toilet flushing ? | |
| Does the building have a green roof / facade ? | |
| Is reclaimed waste water used, e.g. from showers and sinks ? | |
The quality of the indoor environment
| | |
| --- | --- |
| Is clean air supply automated ? | |
| Is comfortable temperature during summer and winter automated? | |
| Is natural lighting guaranteed in all living areas? | |
| Is artificial lighting automated? | |
| Is acoustic comfort, specifically reverberation time, guaranteed? | |
| Does the layout solution include zoning and ergonomics elements? | |
Principles of circular economics
| | |
| --- | --- |
| Does the project use recycled materials? | |
| Does the project use recyclable materials? | |
| Are materials with a documented Environmental Product Declaration (EPD) promoted in the project? | |
| Are other sustainability certifications used for materials and elements? | |
Energy efficiency
| | |
| --- | --- |
| Energy performance class of the building according to the Energy Performance Certificate of the building | |
| Is efficient energy management (measurement and regular analysis of consumption data) considered? | |
| Are renewable sources of energy used, e.g. solar system, photovoltaics? | |
Interconnection with surroundings
| | |
| --- | --- |
| Does the project enable the easy use of public transport? | |
| Does the project support the use of alternative modes of transport, e.g cycling, walking etc. ? | |
| Is there access to recreational natural areas, e.g. parks, in the immediate vicinity of the building? | |