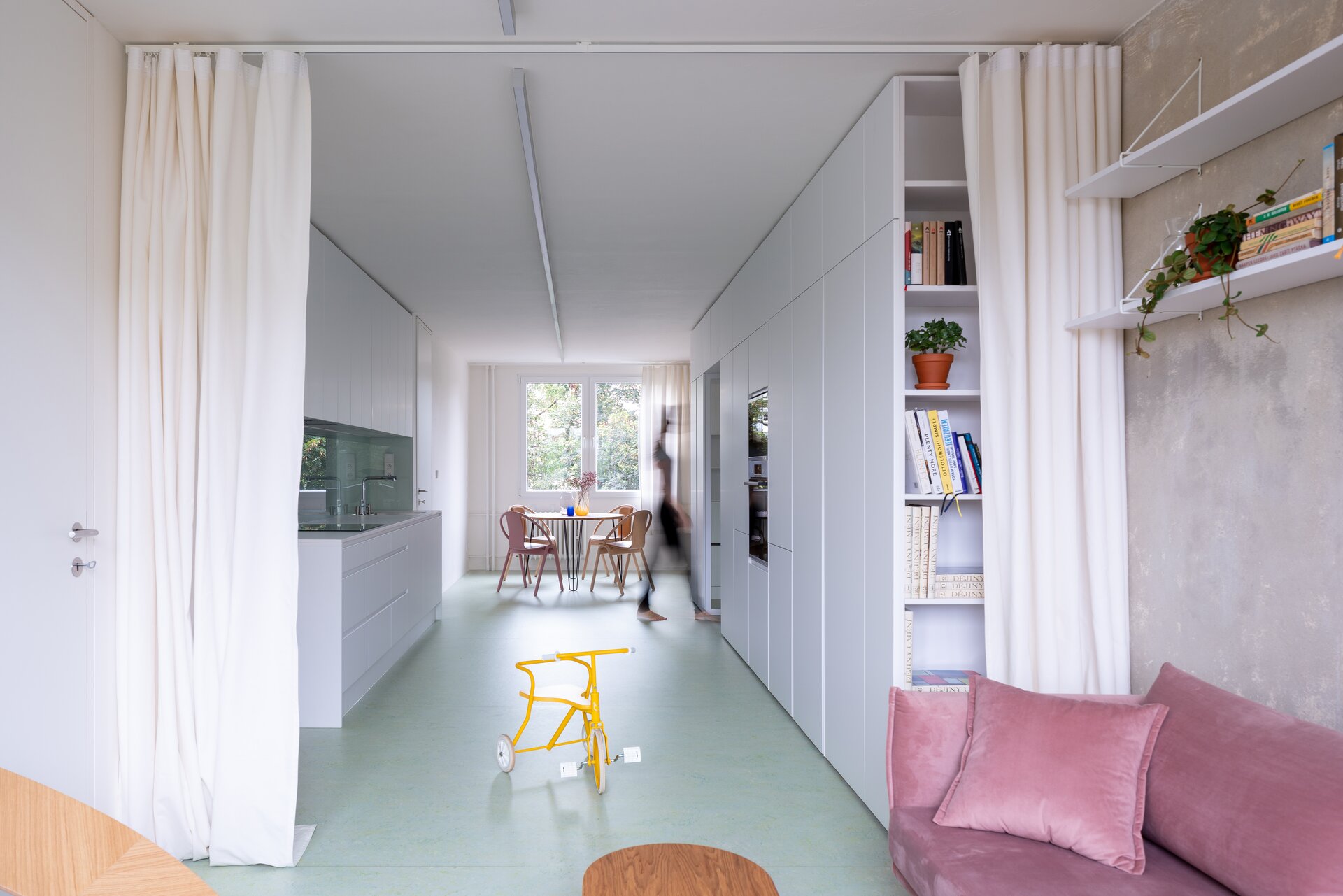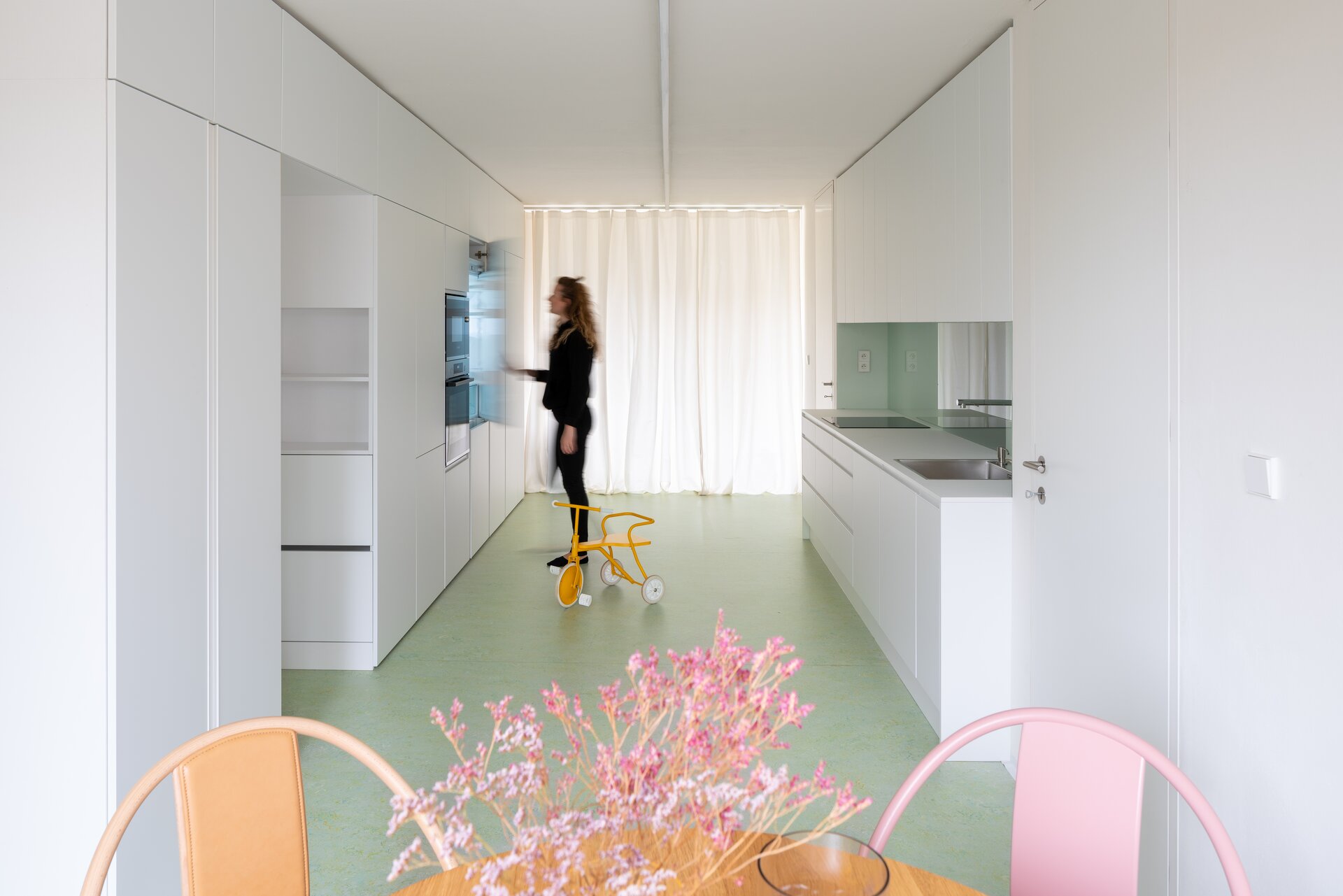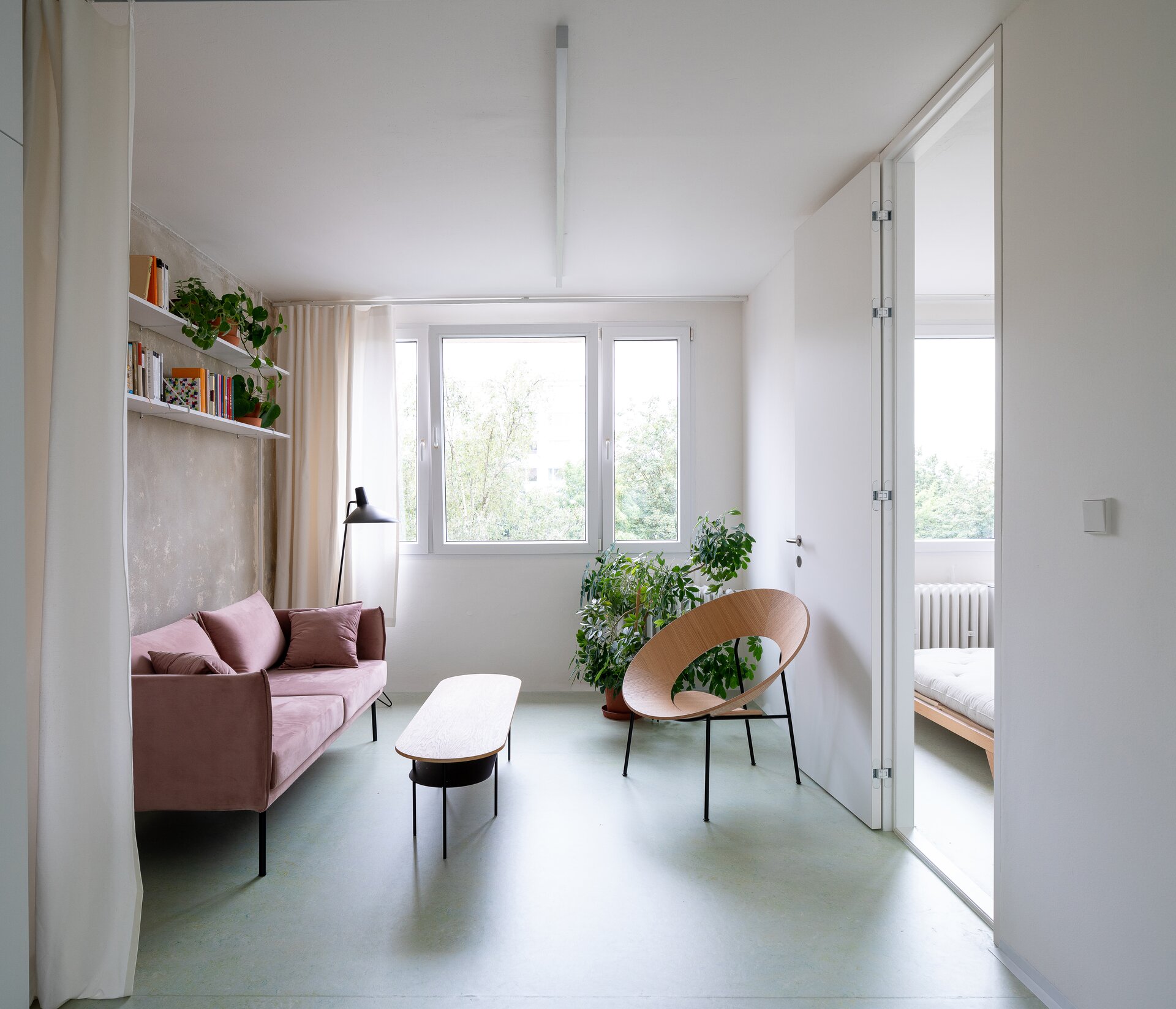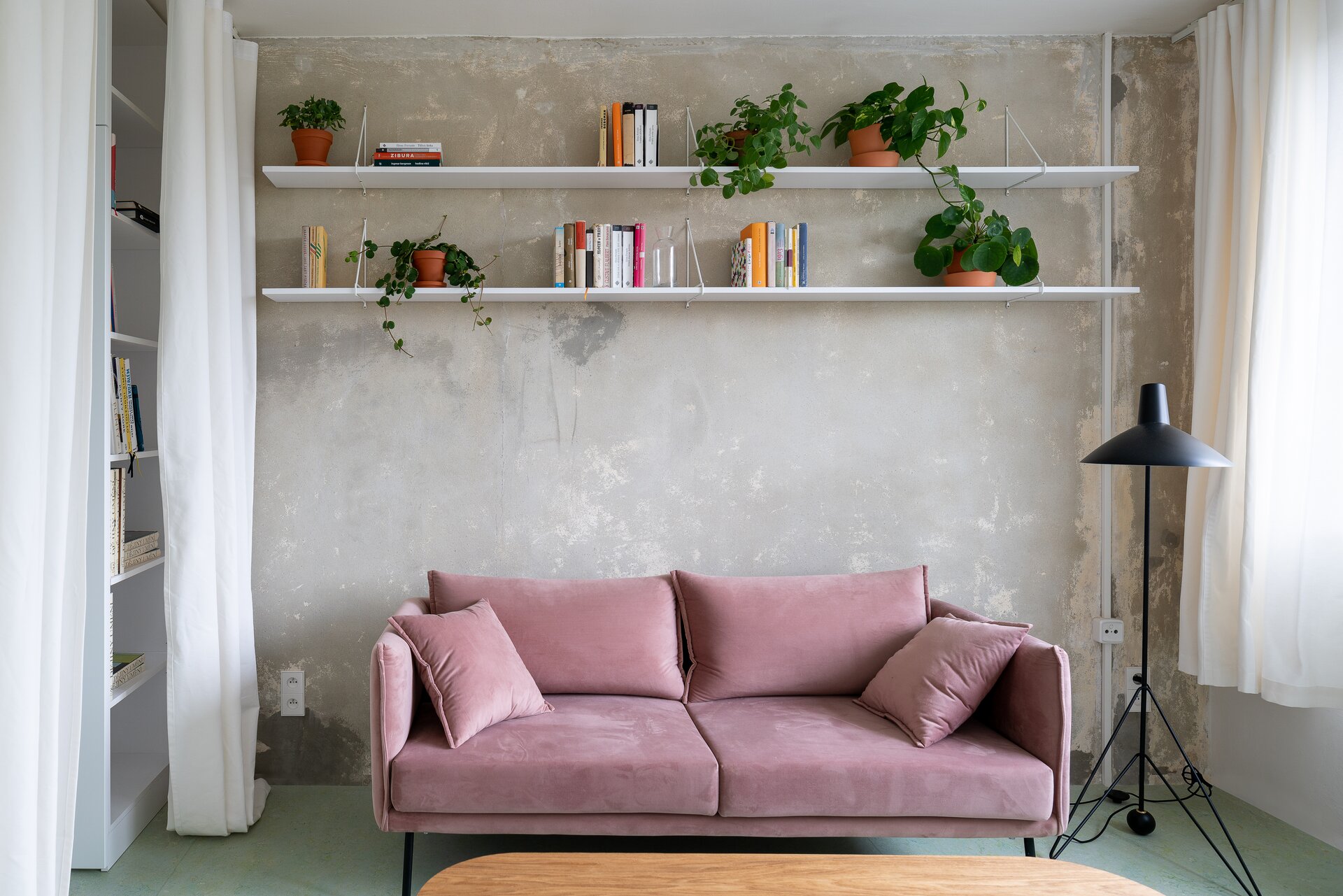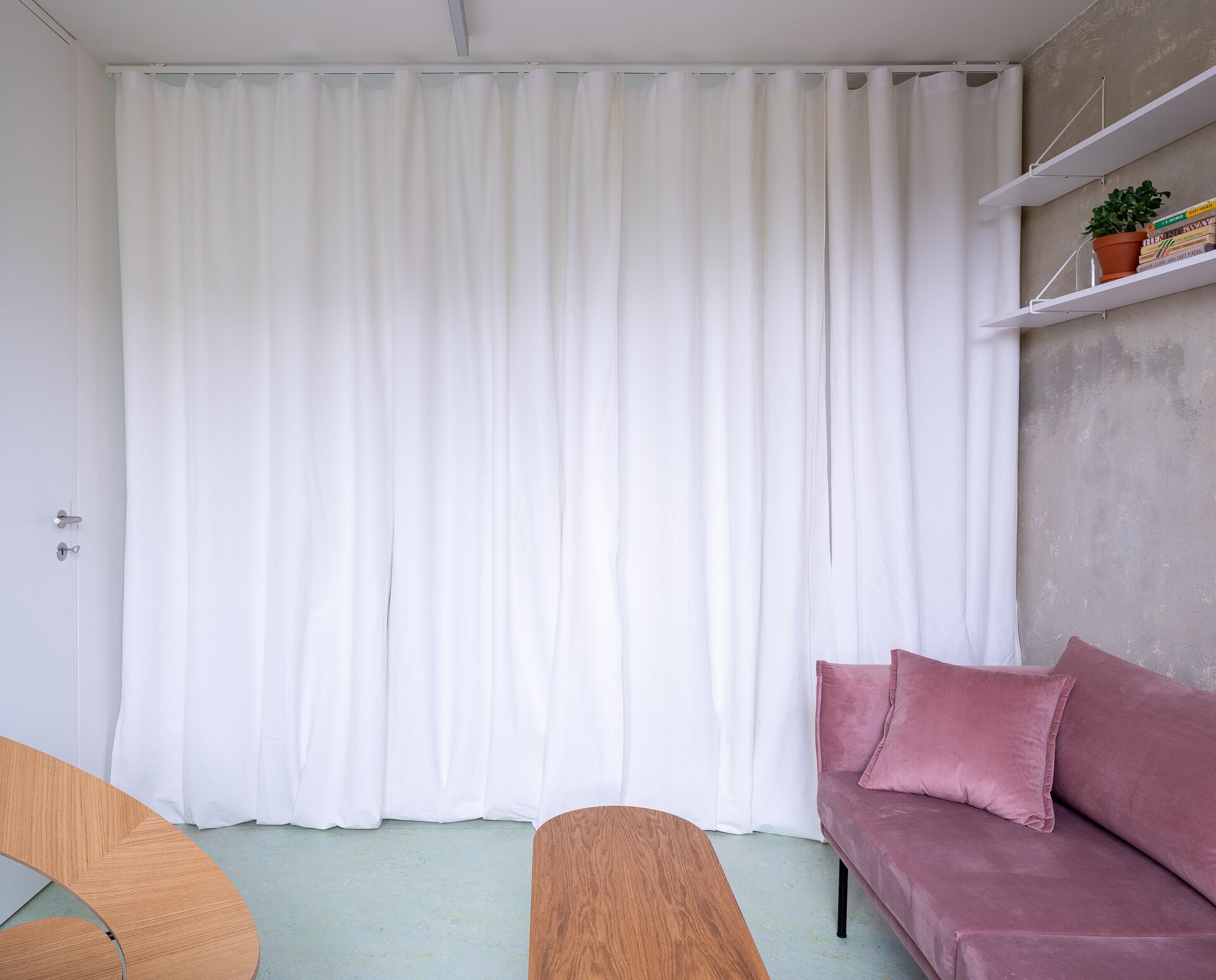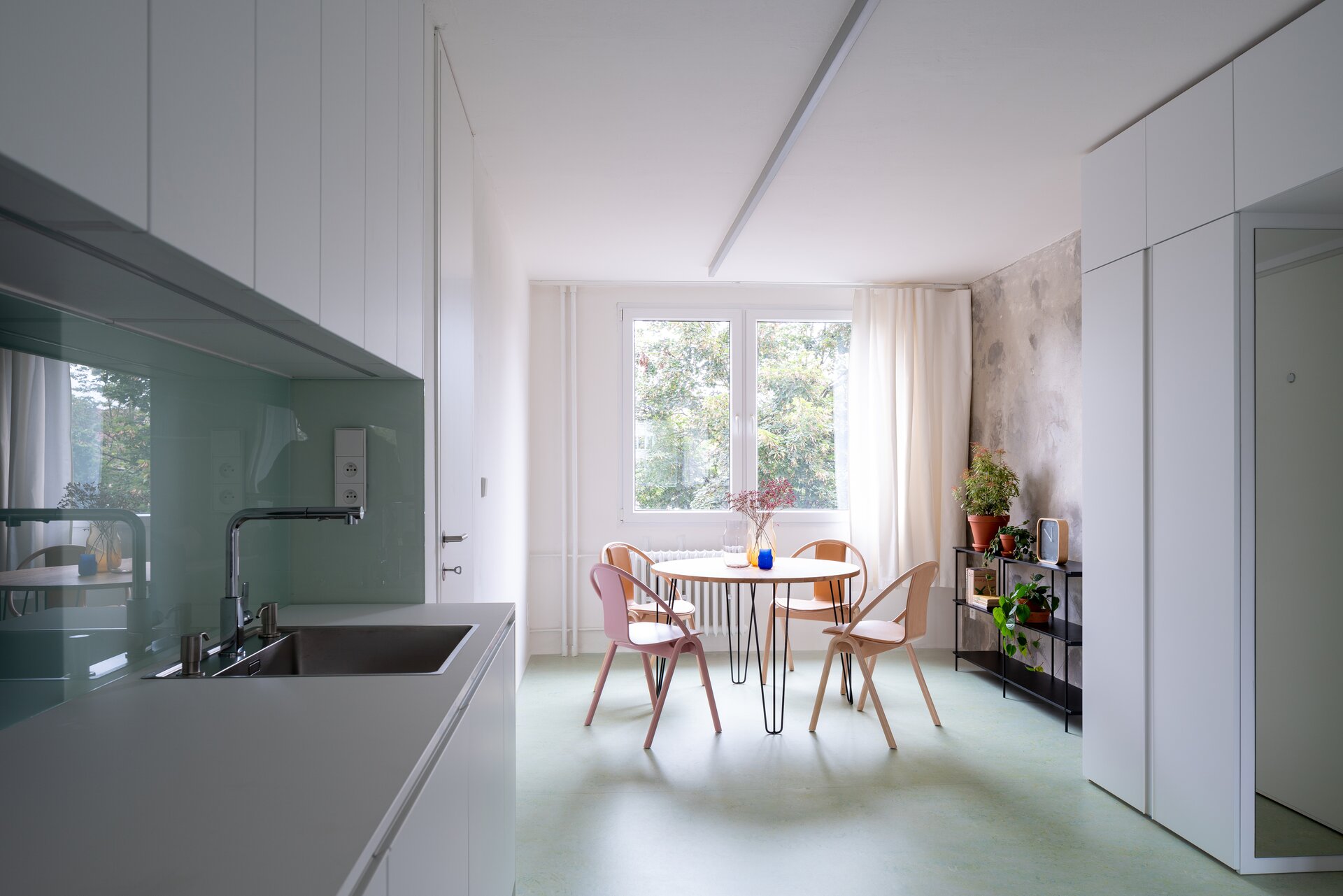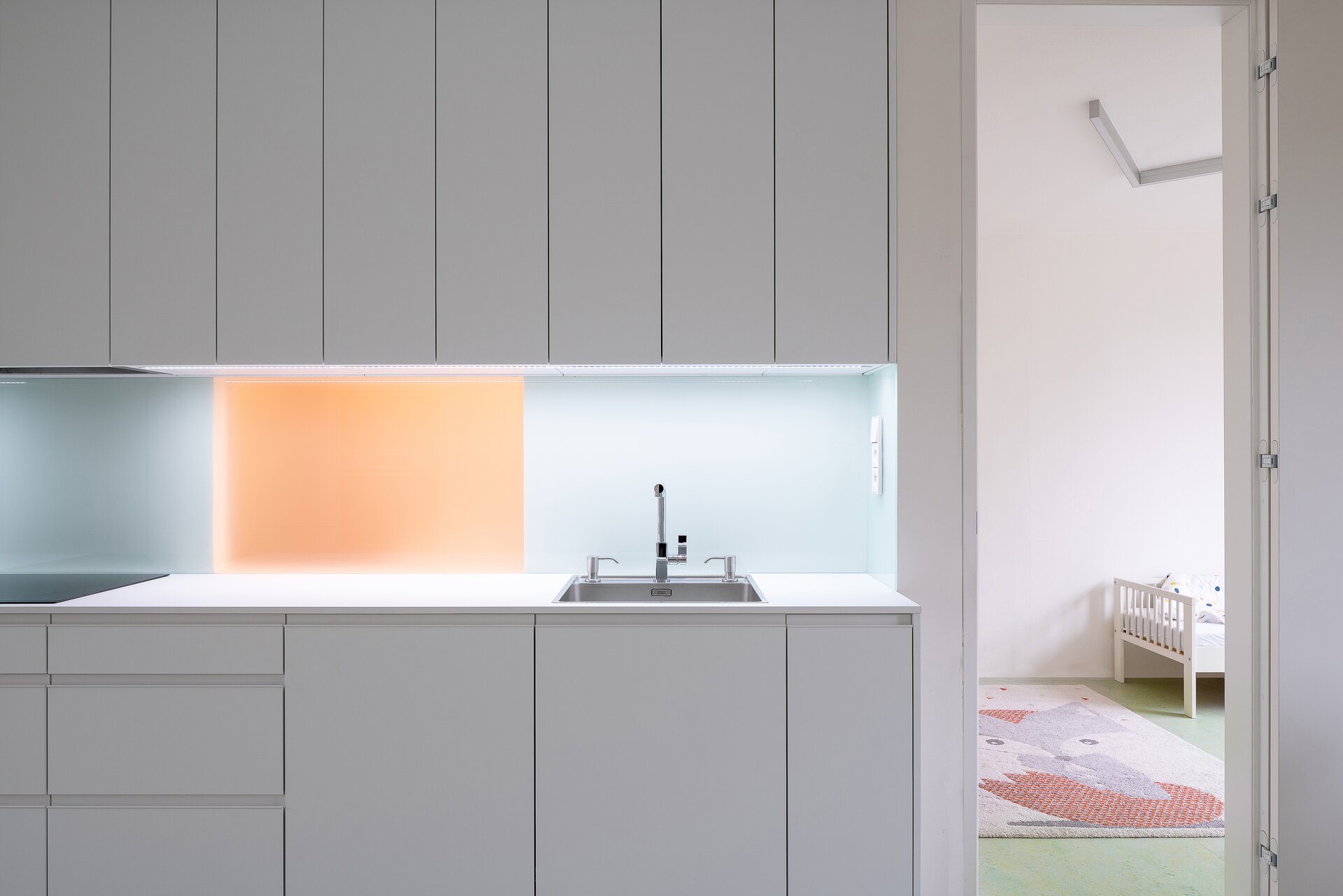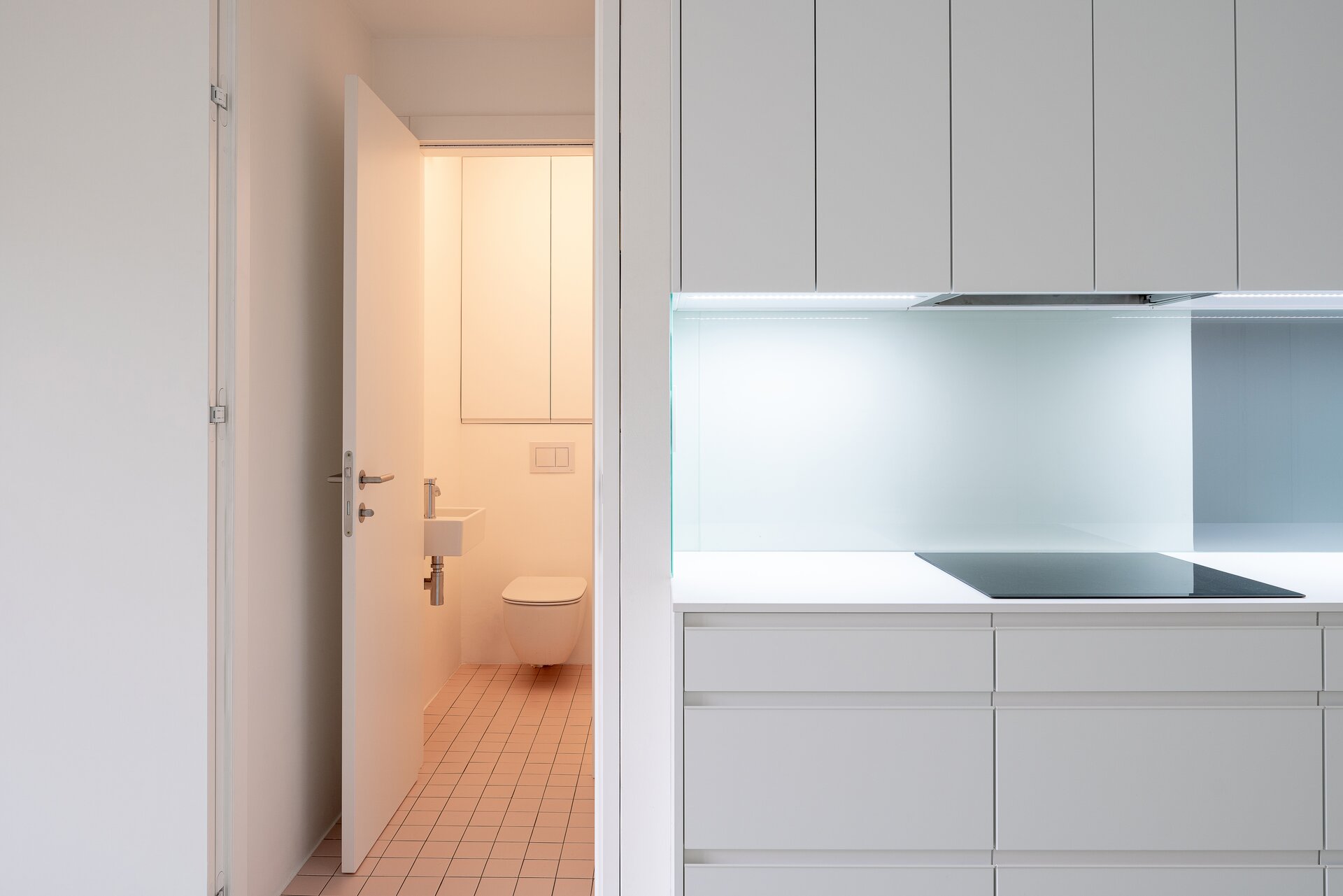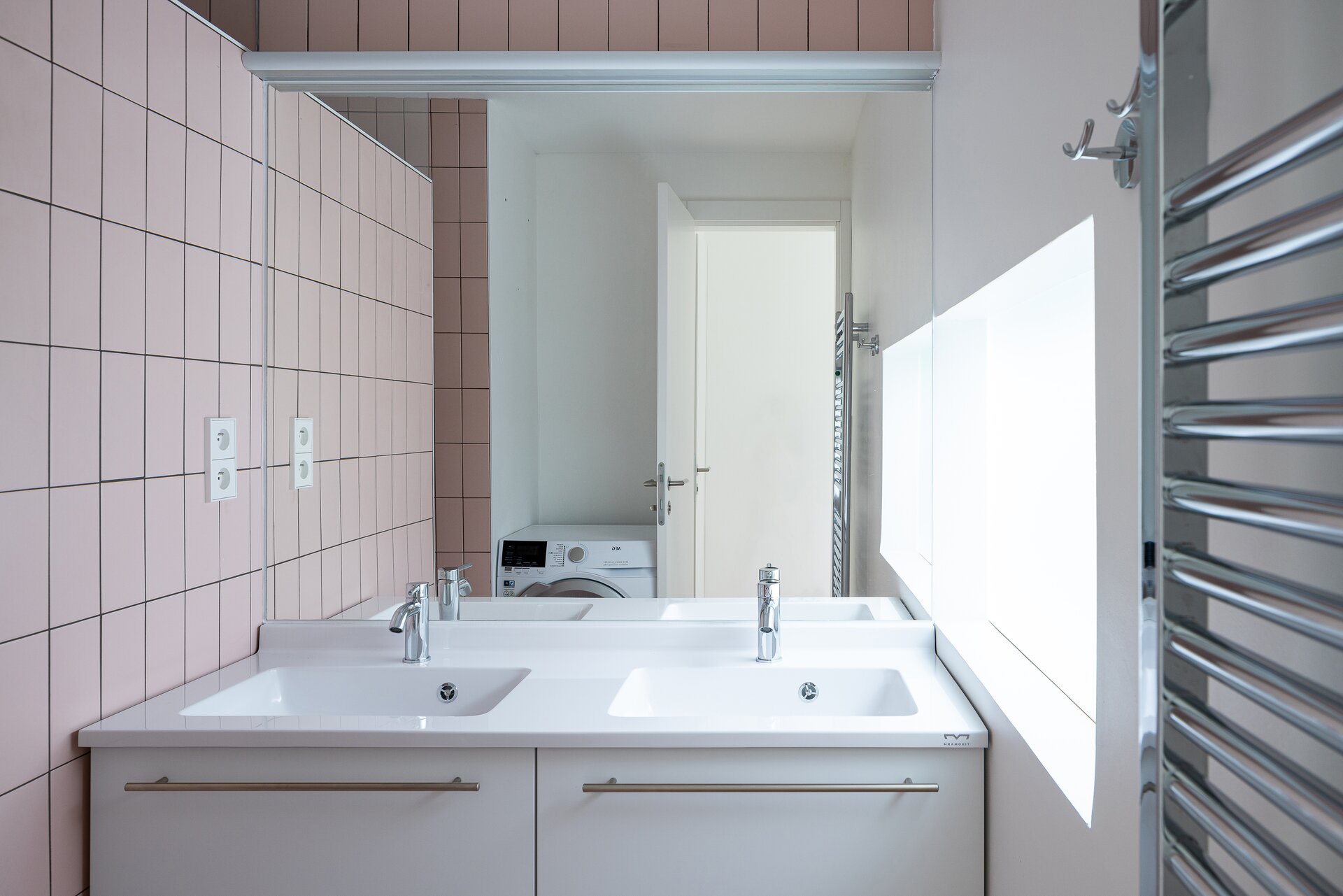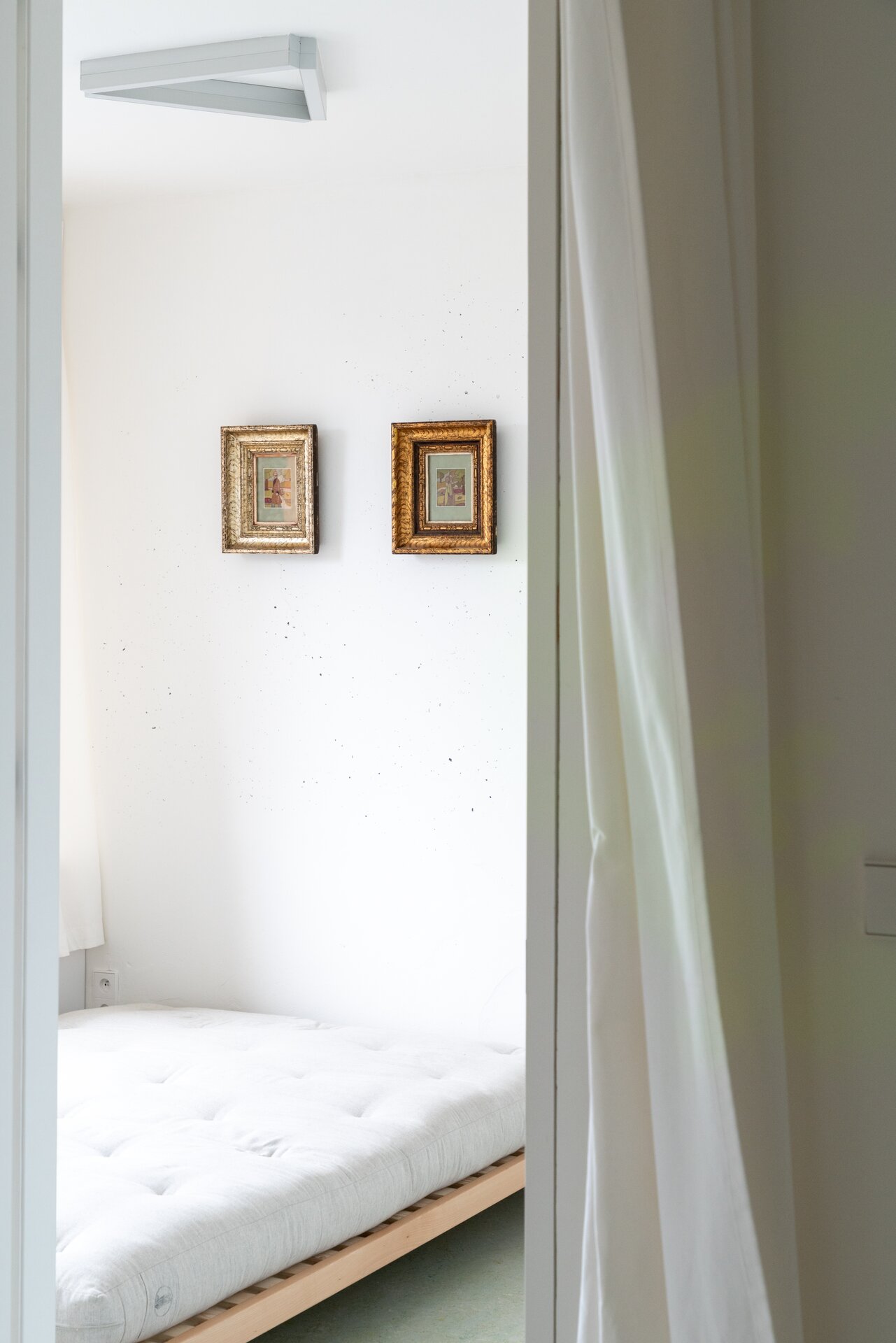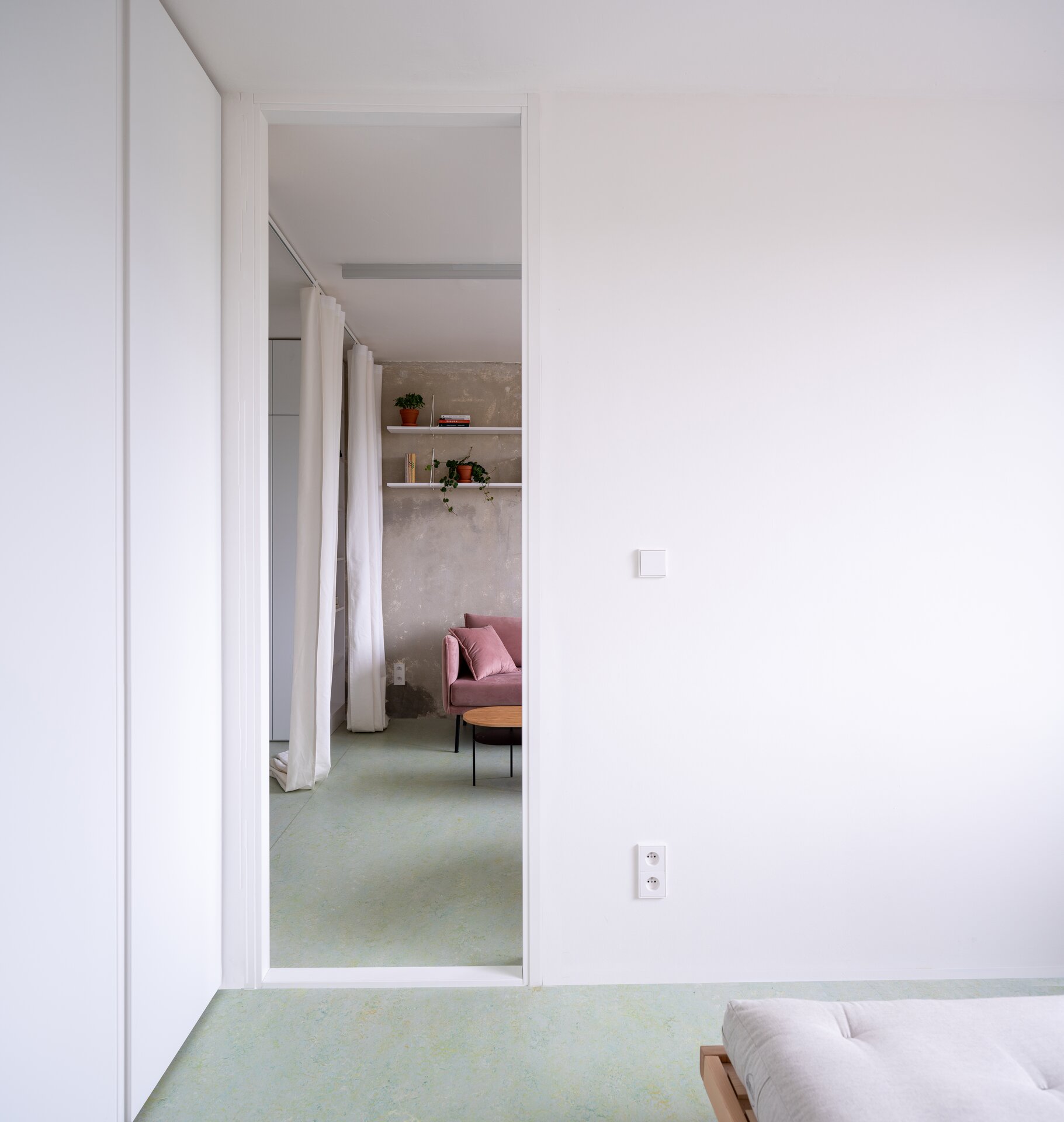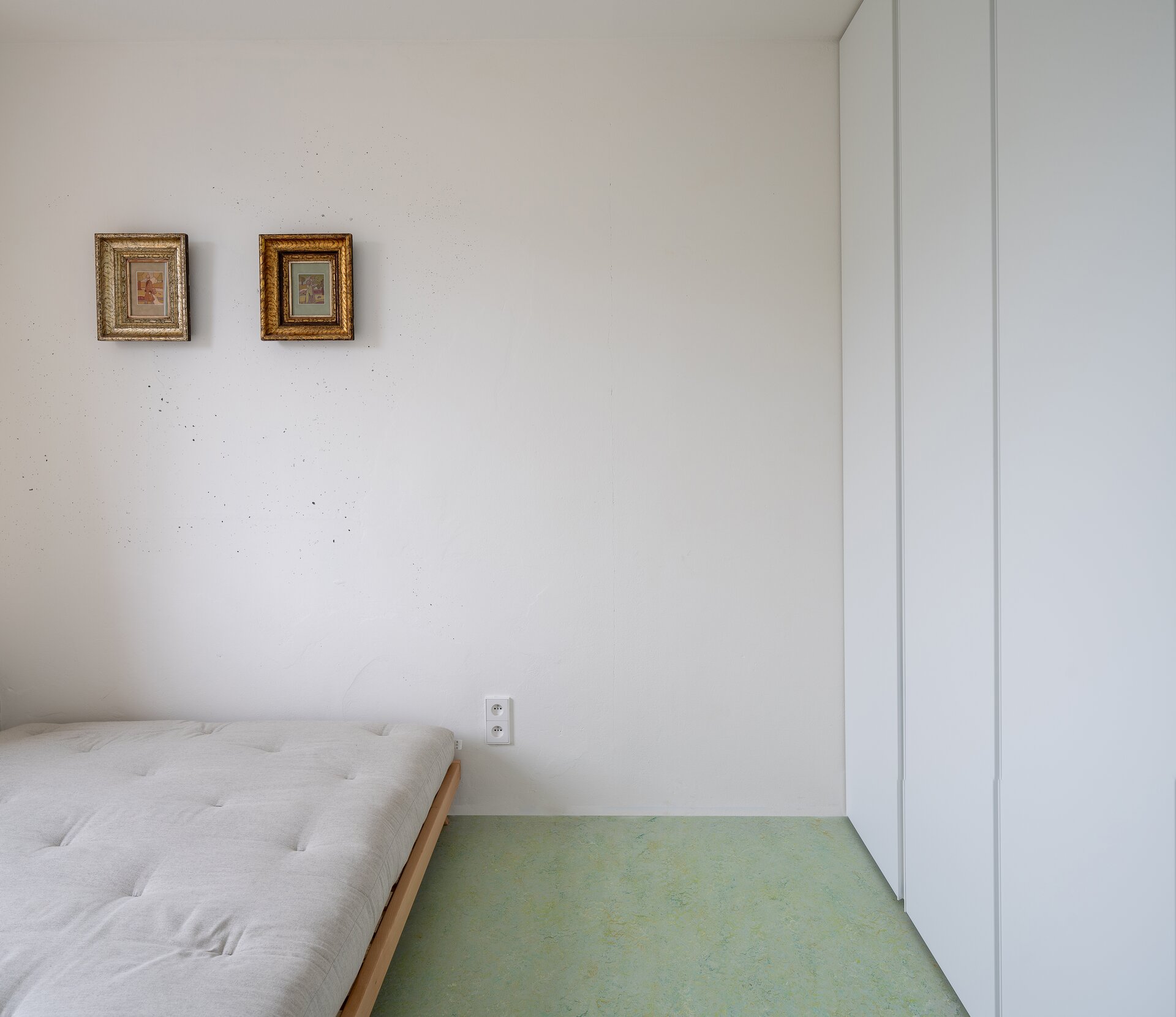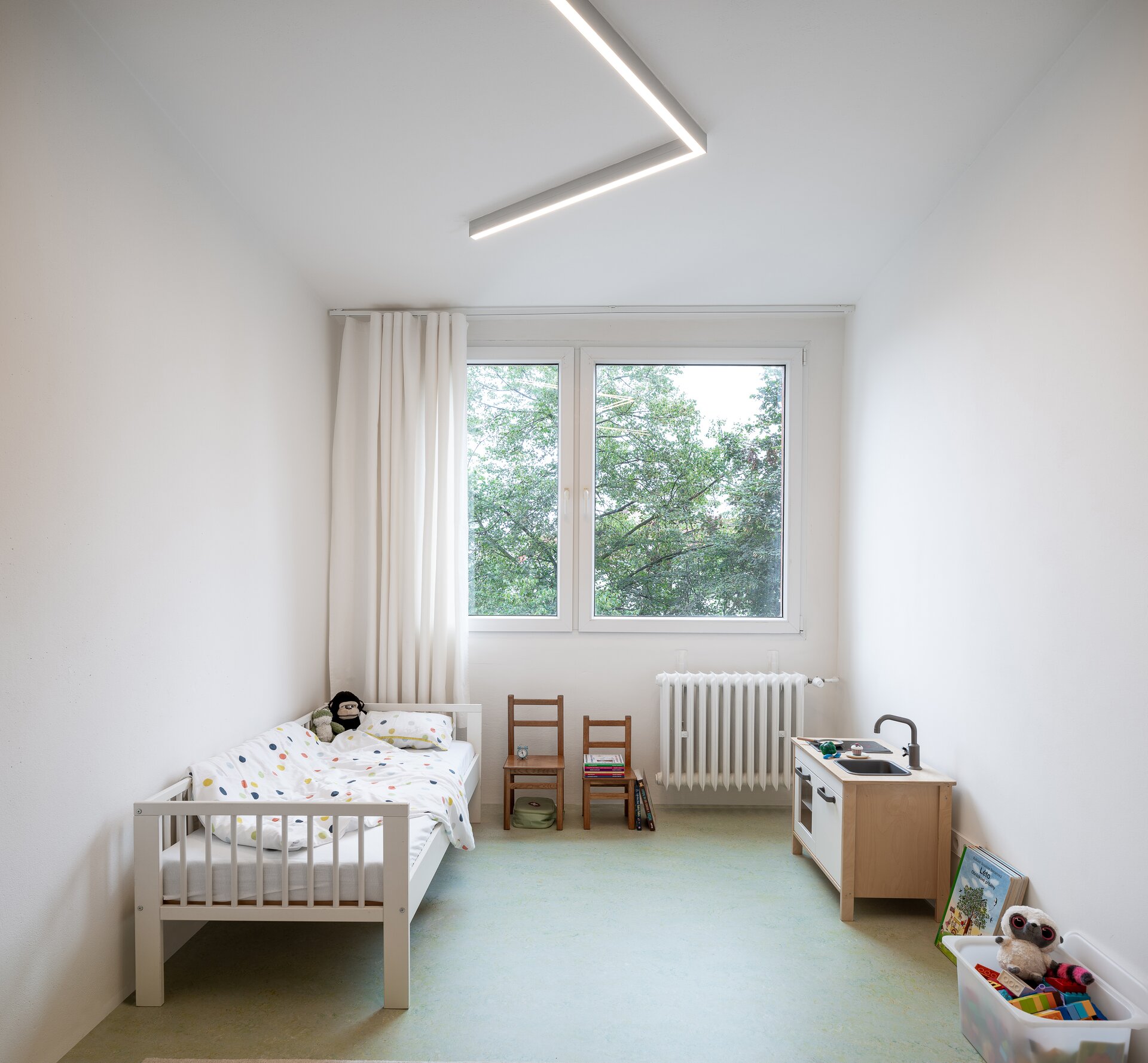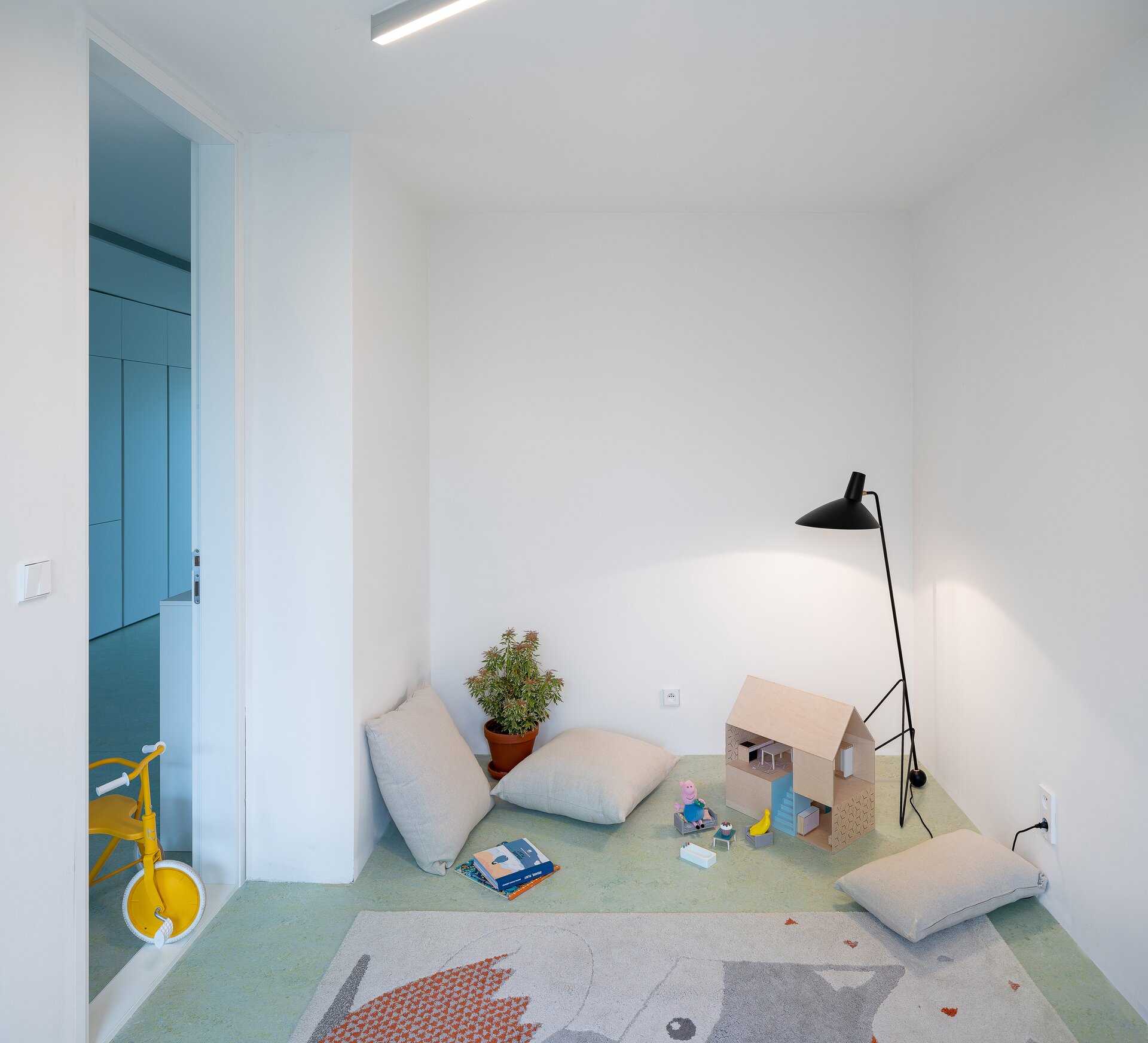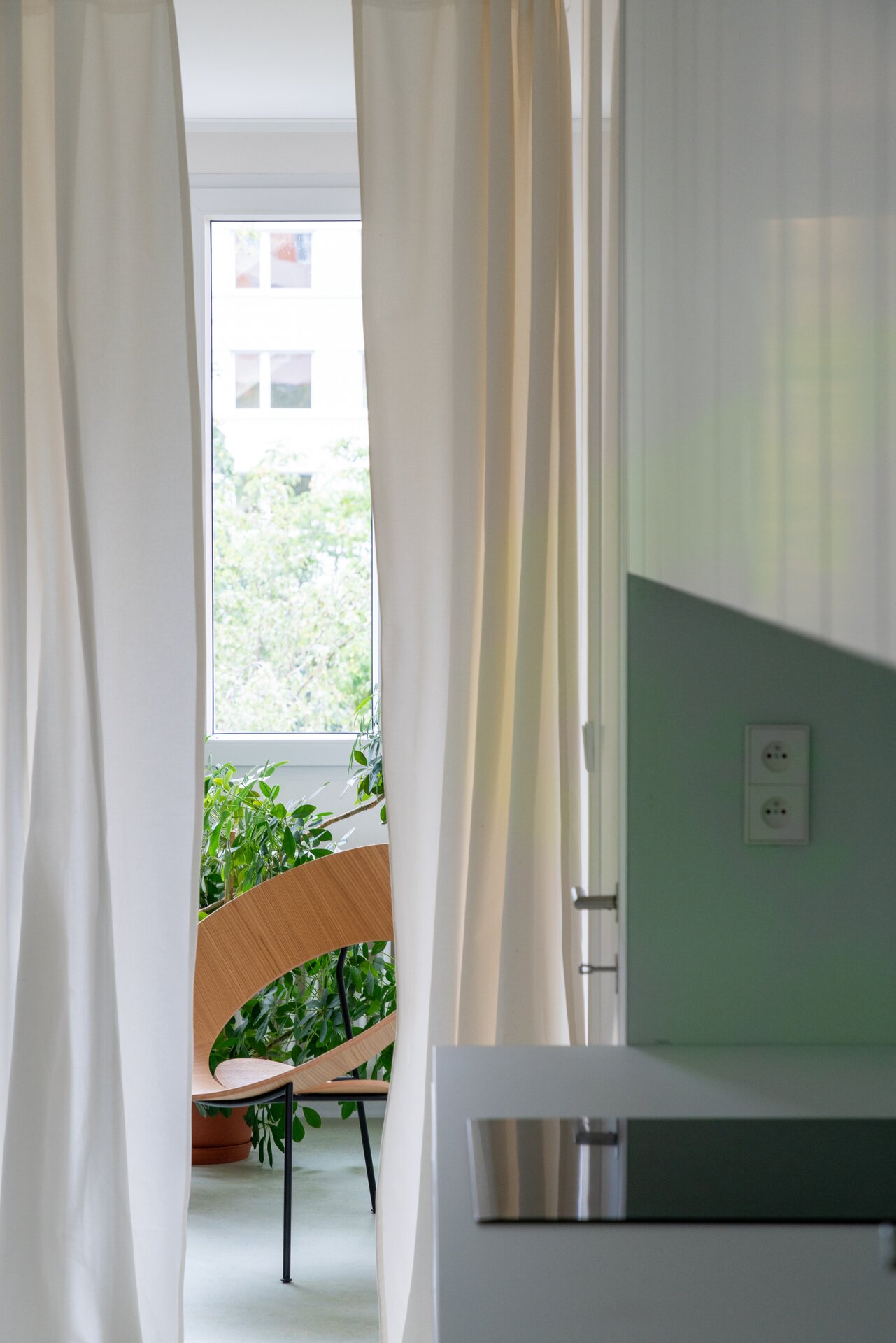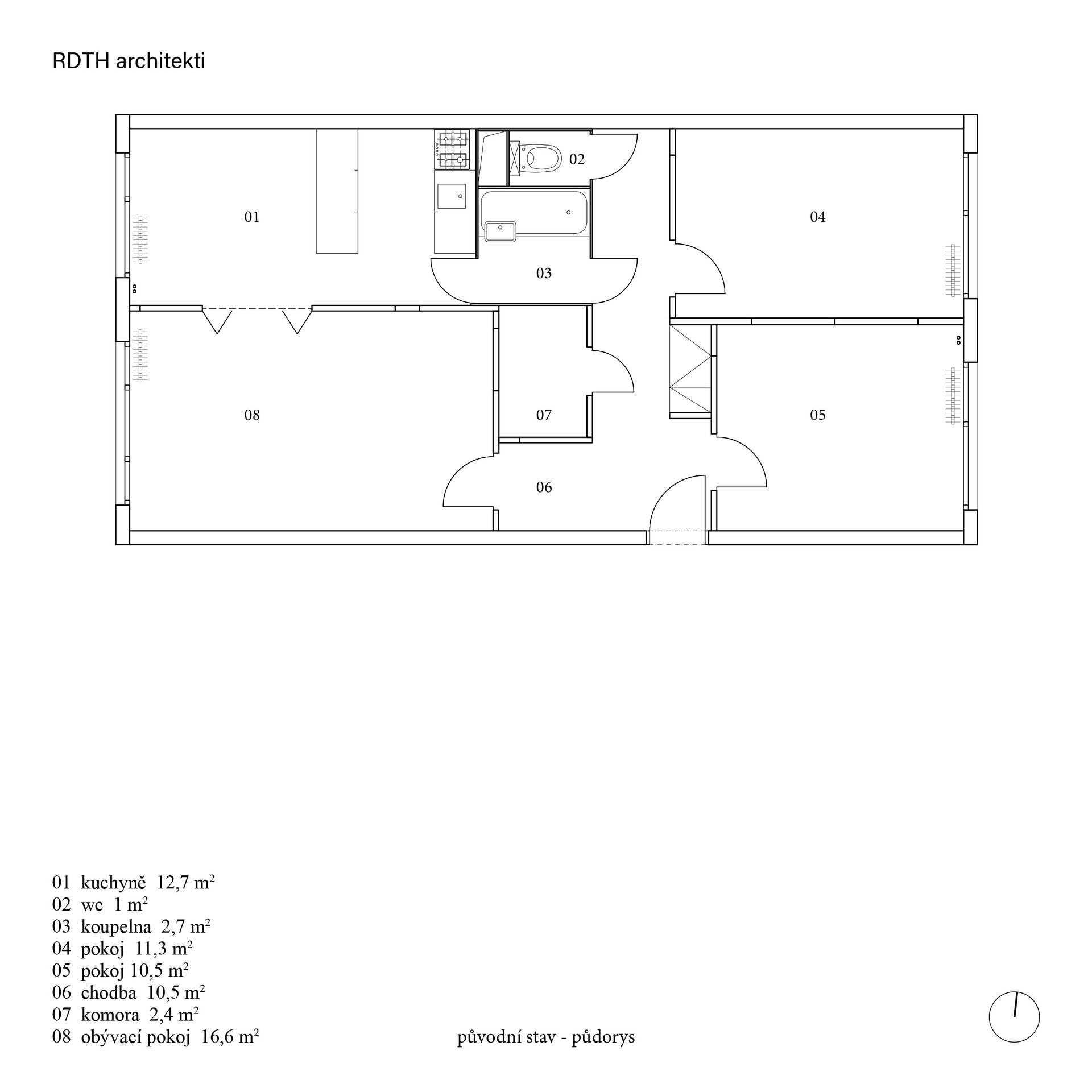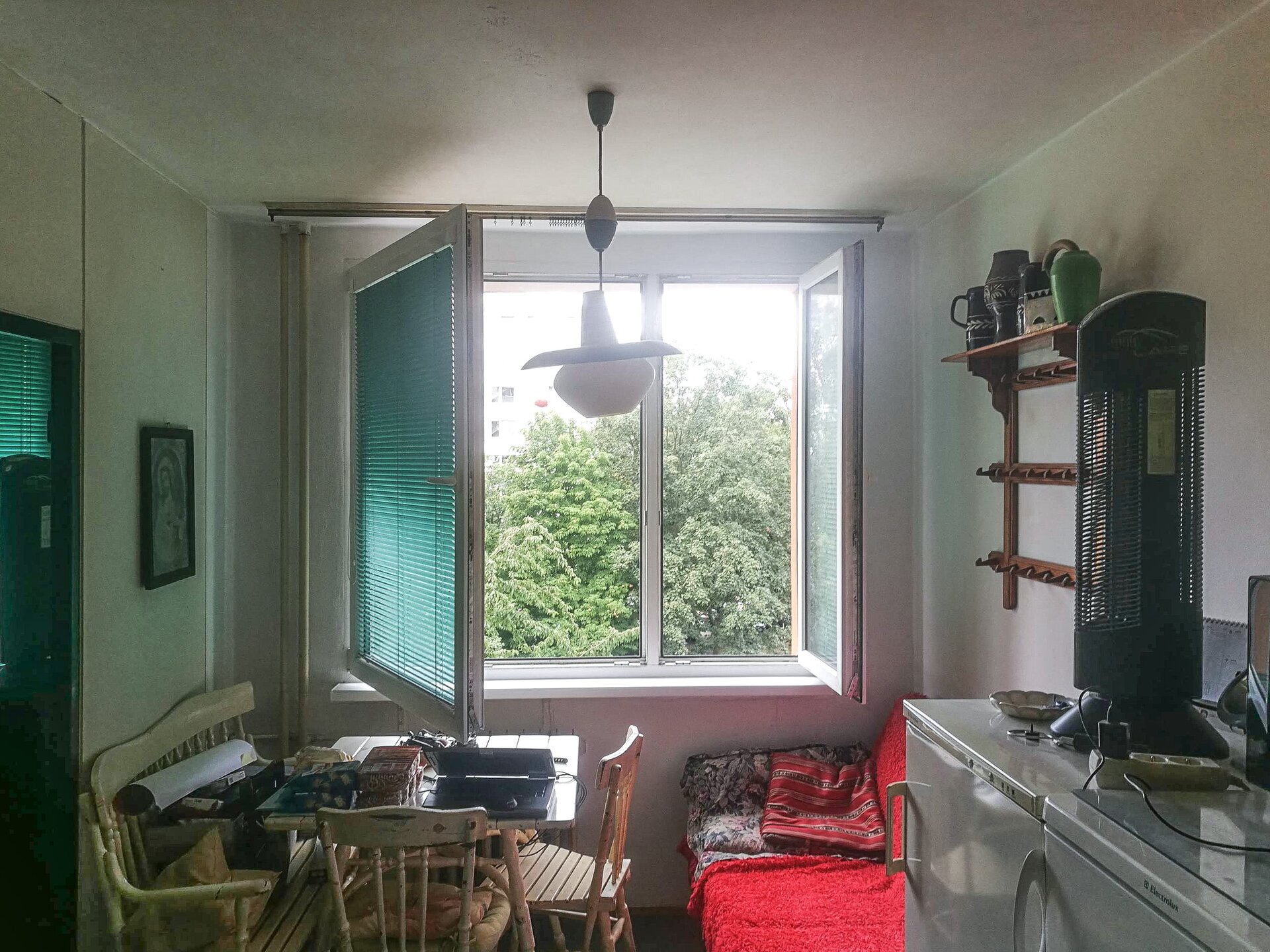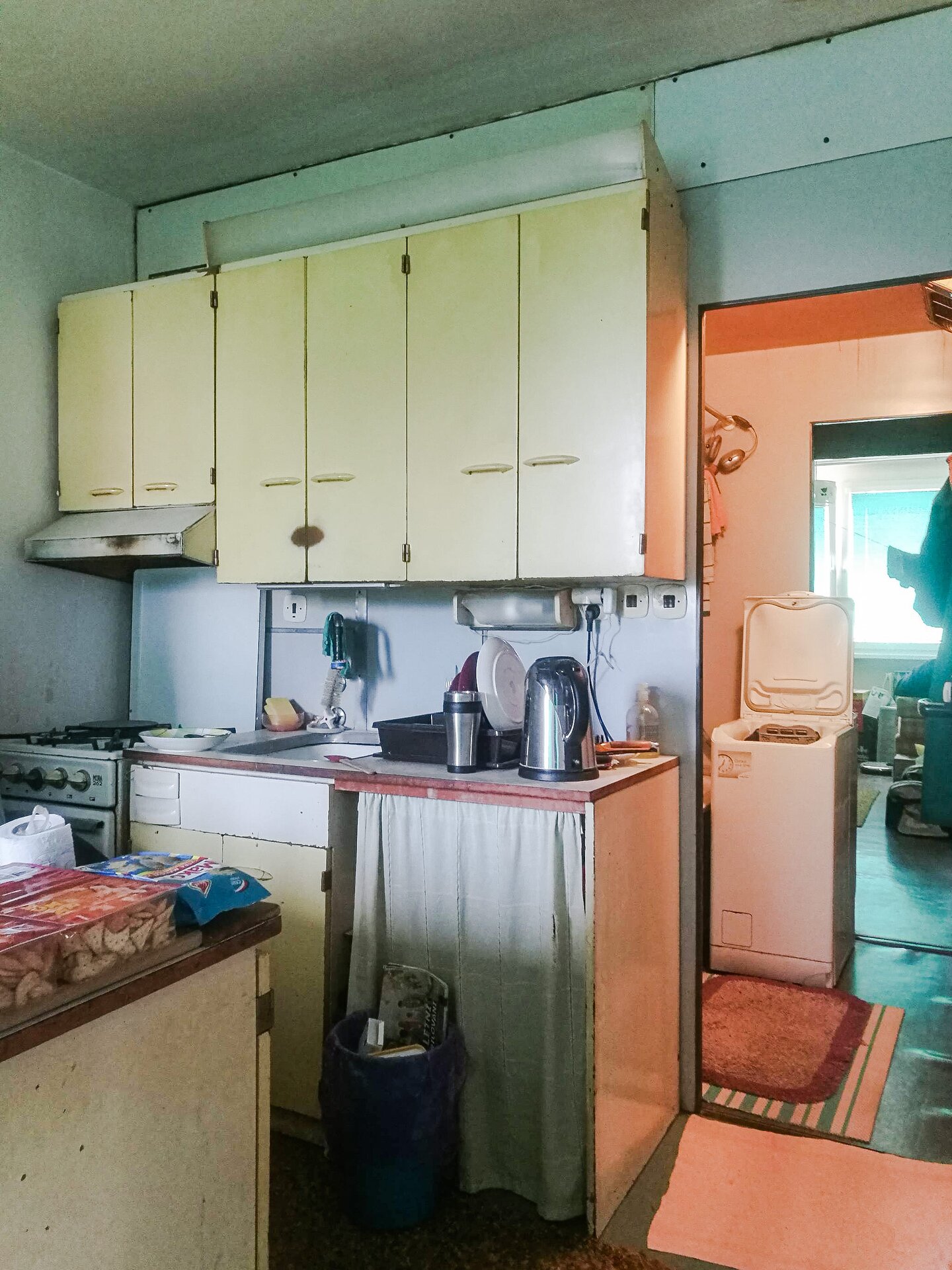 | | |
| --- | --- |
| Author | Tamara Kolaříková, René Dlesk / RDTH architekti |
| Studio | |
| Location | Praha, Kovařovicova |
| Investor | Karolína Kousalová, Lukáš Hanzlík, Kovařovicova, Praha |
| Supplier | PM reko, Na Cimbále 1450/36, 14300 Praha, Modřany |
| Date of project approval | September 2020 |
| Fotograf | |
A young family inherited an apartment in a panel house from the 1970s, which did not undergo any changes before the intervention of the architects in 2020.
The aim was to reconstruct the apartment with an area of ​​68 m2 so that it would allow free use of living space and privacy in two bedrooms. The reconstruction is sincere, not suppressing the utilitarian character of panel housing.
The new layout solution is radical, clean. The main living room now occupies almost half of the apartment's area and opens across the entire width of the building, 12 meters. In the middle, there is a kitchen and storage space. At the east end, there is a space for a dining room and on the west, a living area is separable by a curtain. However, the use of this generous space with an area of ​​37.8 m2 is in the hands of the apartment owners. There is a bathroom behind the kitchen illuminated by daylight through an opening above the kitchen desk.
The materials of the apartment are intertwined with layers of original, rough surfaces and new, minimalist elements of the interior. The original walls are cleaned concrete, in some rooms covered with one coat of white paint to show the character of the panel walls. Marmoleum is newly laid on the floor, which is close in nature to panel construction. The bathroom is covered by a network of pink tiles measuring 20x10cm. The lighting of the apartment is solved by LED profiles in shapes that enhance the nature of individual rooms. All built-in furniture is white, matte. The appearance of the apartment is completed by free-standing furniture from Czech manufacturers, room flowers, white curtains, and common daily necessities.
Green building
Environmental certification
| | |
| --- | --- |
| Type and level of certificate | - |
Water management
| | |
| --- | --- |
| Is rainwater used for irrigation? | |
| Is rainwater used for other purposes, e.g. toilet flushing ? | |
| Does the building have a green roof / facade ? | |
| Is reclaimed waste water used, e.g. from showers and sinks ? | |
The quality of the indoor environment
| | |
| --- | --- |
| Is clean air supply automated ? | |
| Is comfortable temperature during summer and winter automated? | |
| Is natural lighting guaranteed in all living areas? | |
| Is artificial lighting automated? | |
| Is acoustic comfort, specifically reverberation time, guaranteed? | |
| Does the layout solution include zoning and ergonomics elements? | |
Principles of circular economics
| | |
| --- | --- |
| Does the project use recycled materials? | |
| Does the project use recyclable materials? | |
| Are materials with a documented Environmental Product Declaration (EPD) promoted in the project? | |
| Are other sustainability certifications used for materials and elements? | |
Energy efficiency
| | |
| --- | --- |
| Energy performance class of the building according to the Energy Performance Certificate of the building | |
| Is efficient energy management (measurement and regular analysis of consumption data) considered? | |
| Are renewable sources of energy used, e.g. solar system, photovoltaics? | |
Interconnection with surroundings
| | |
| --- | --- |
| Does the project enable the easy use of public transport? | |
| Does the project support the use of alternative modes of transport, e.g cycling, walking etc. ? | |
| Is there access to recreational natural areas, e.g. parks, in the immediate vicinity of the building? | |