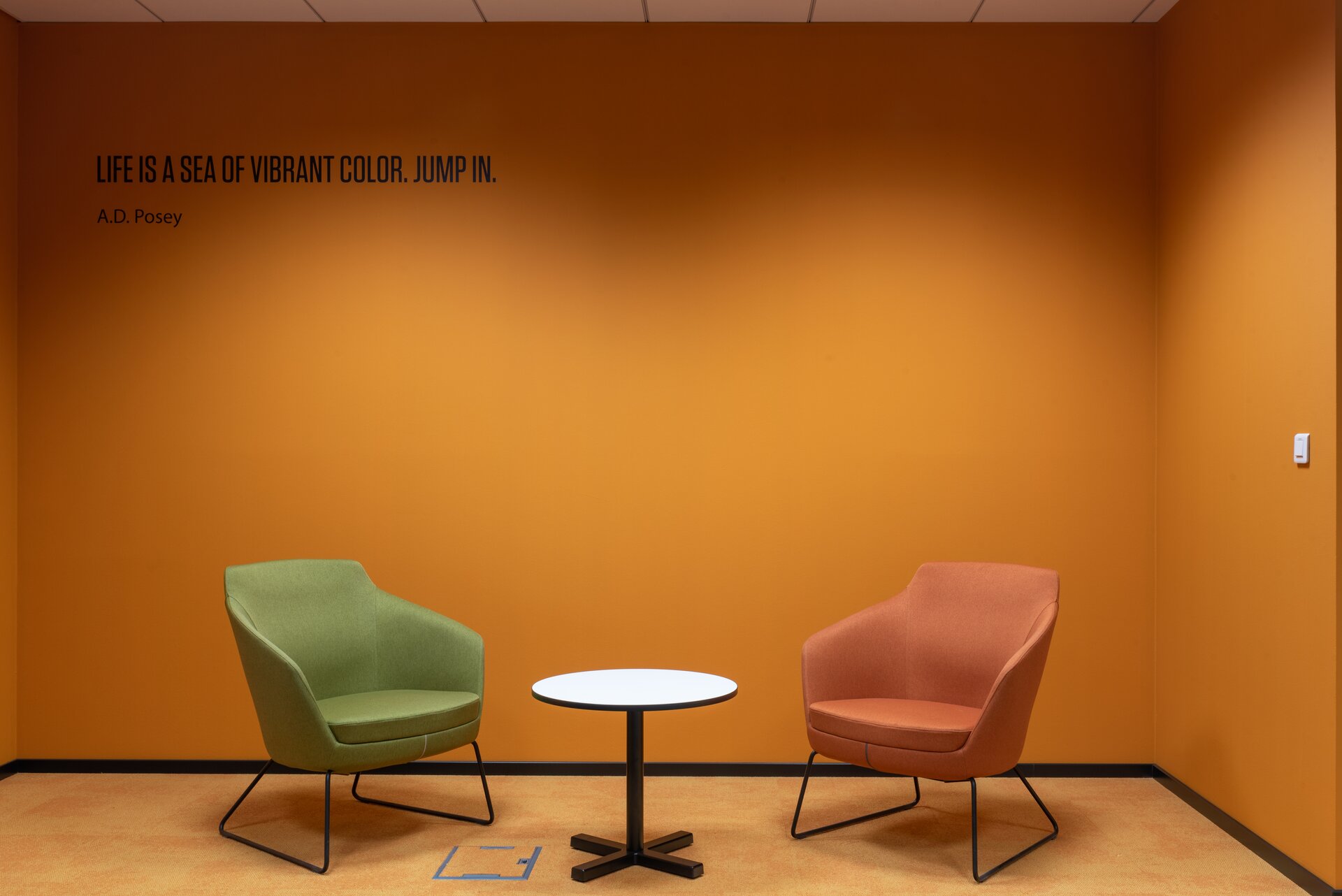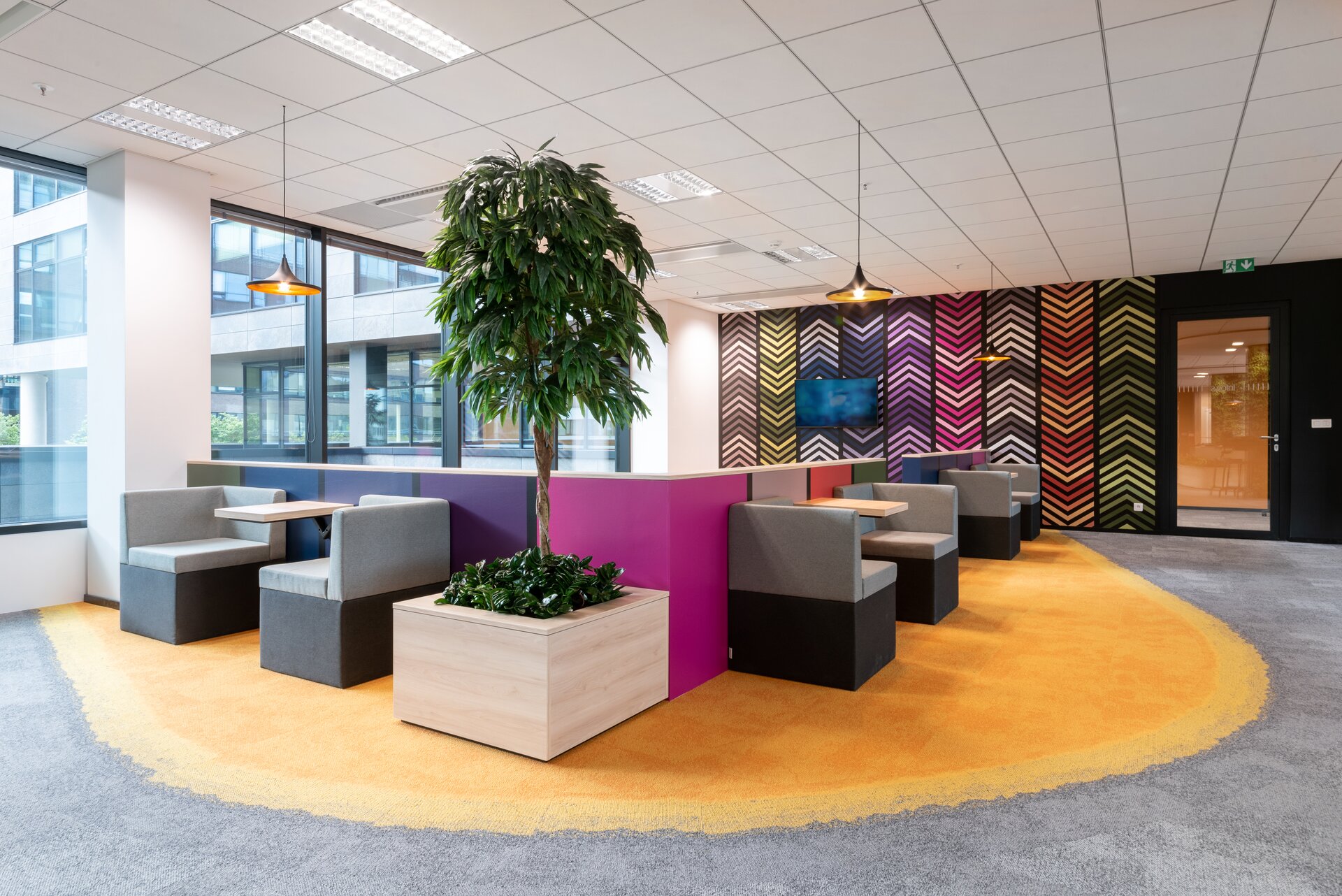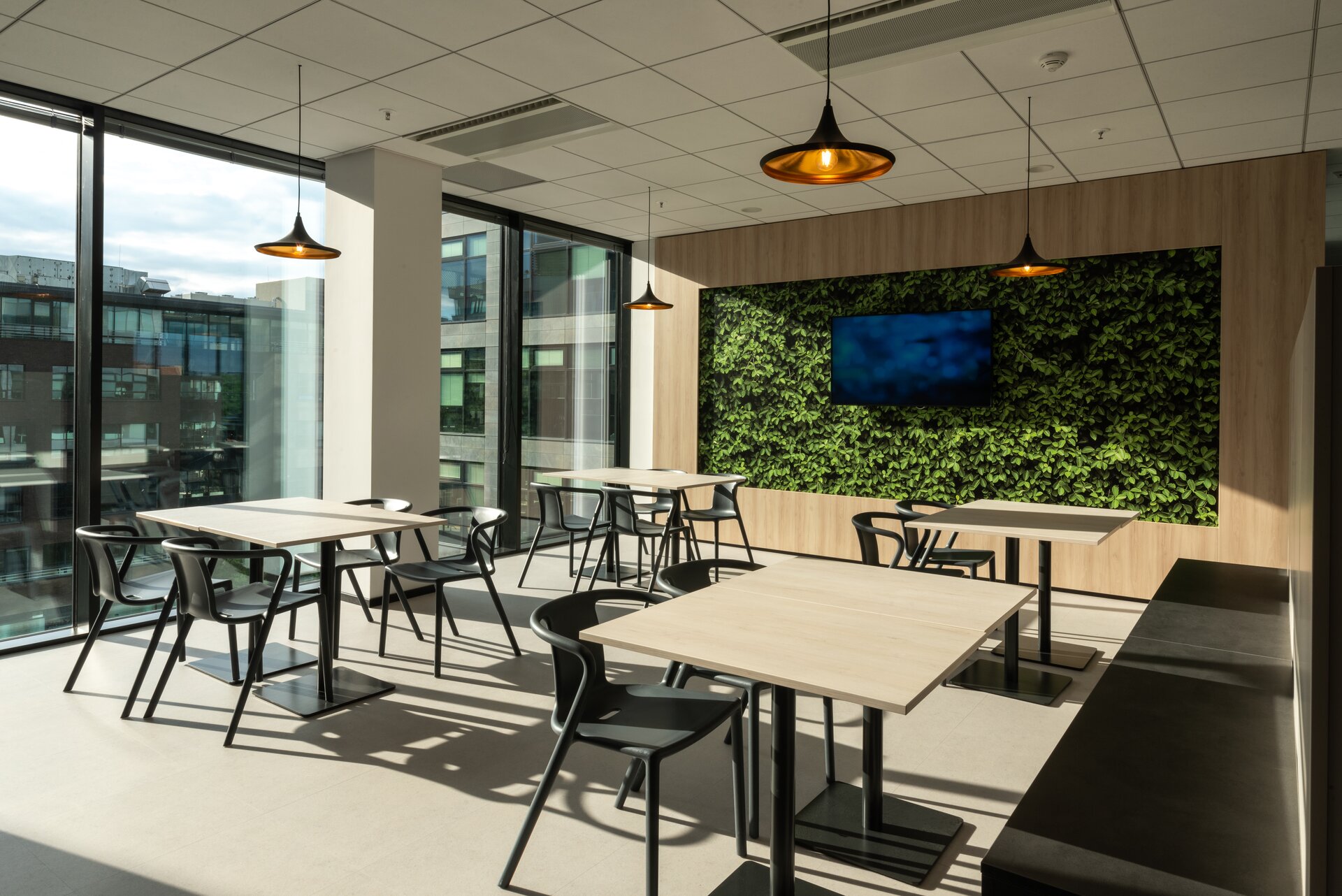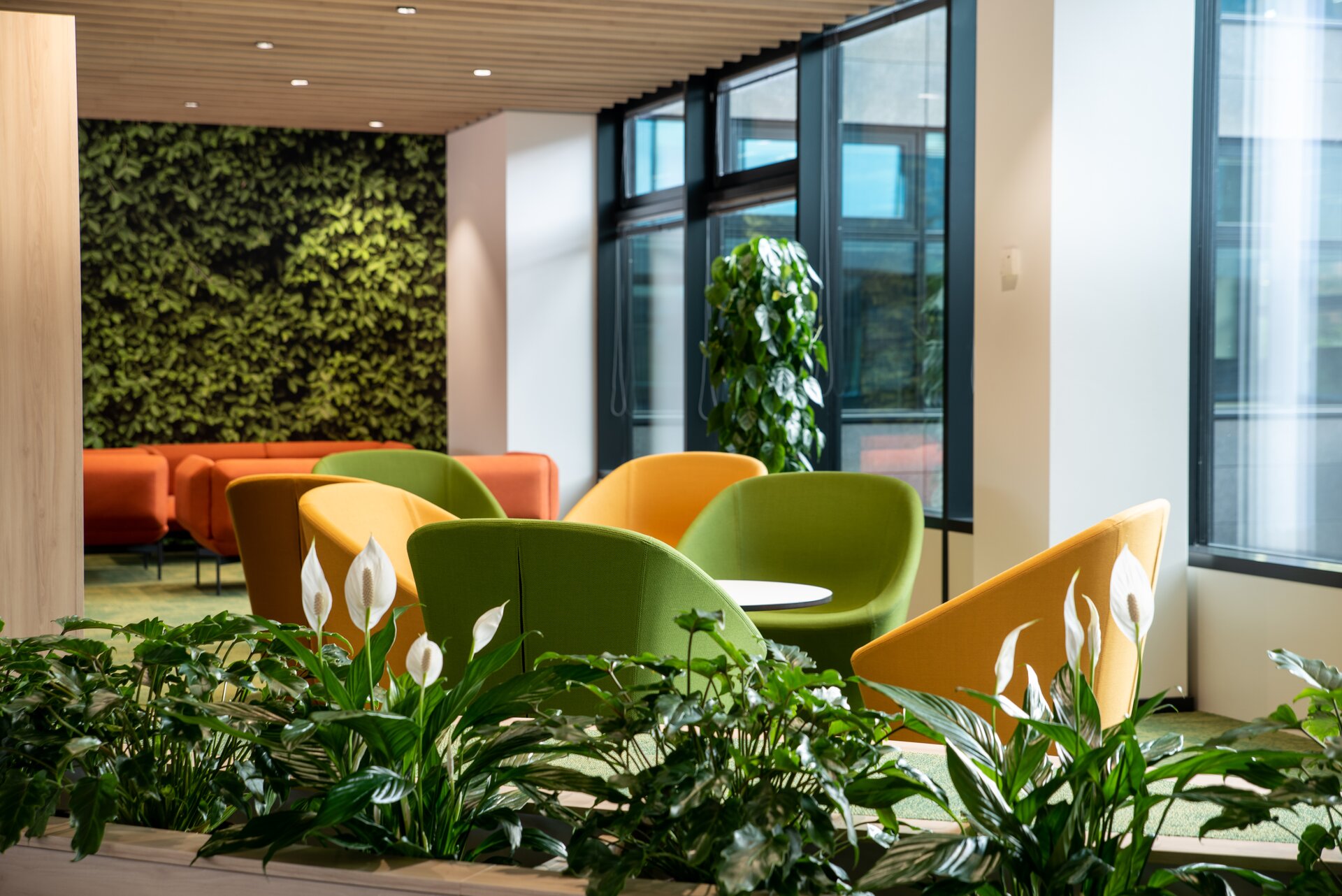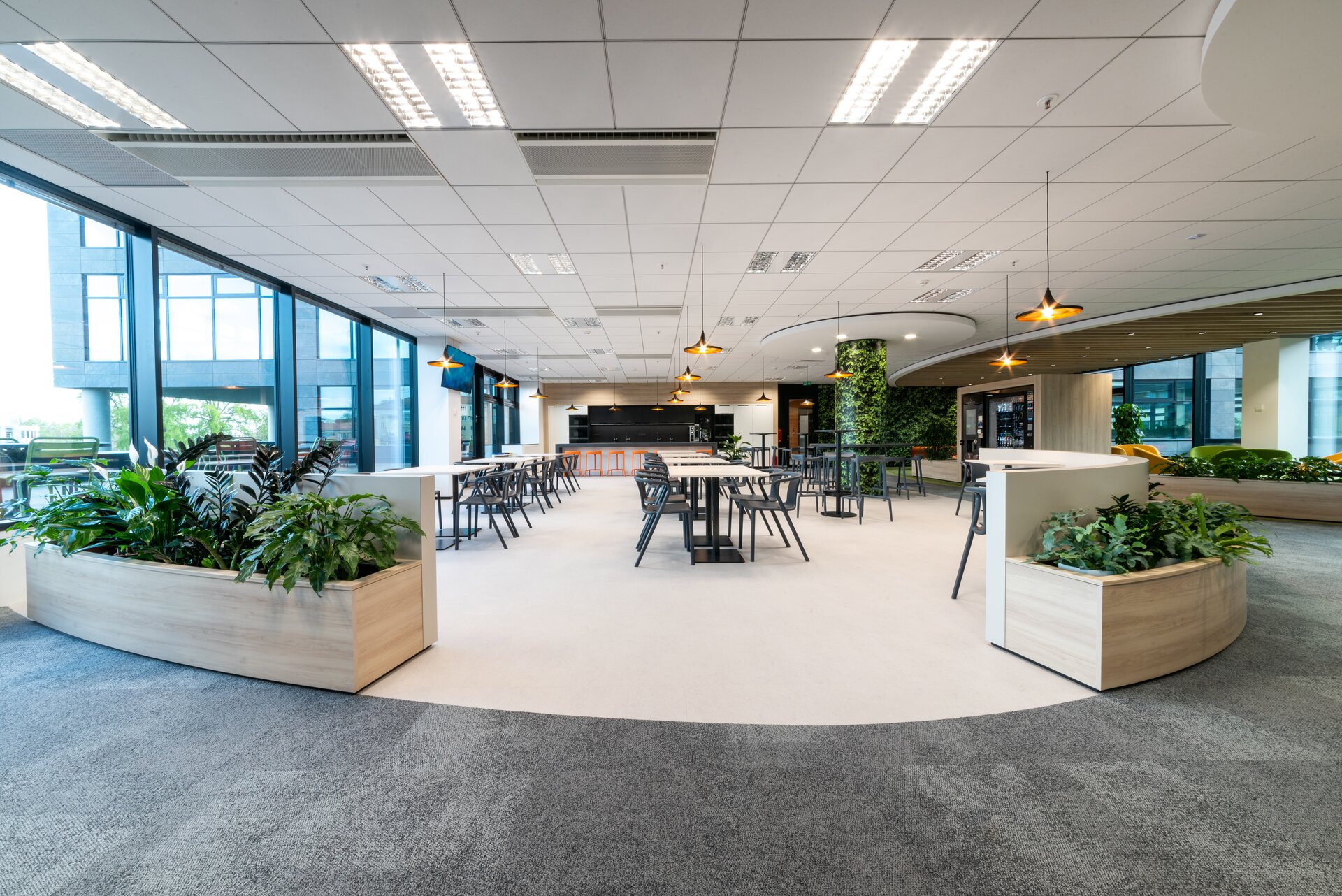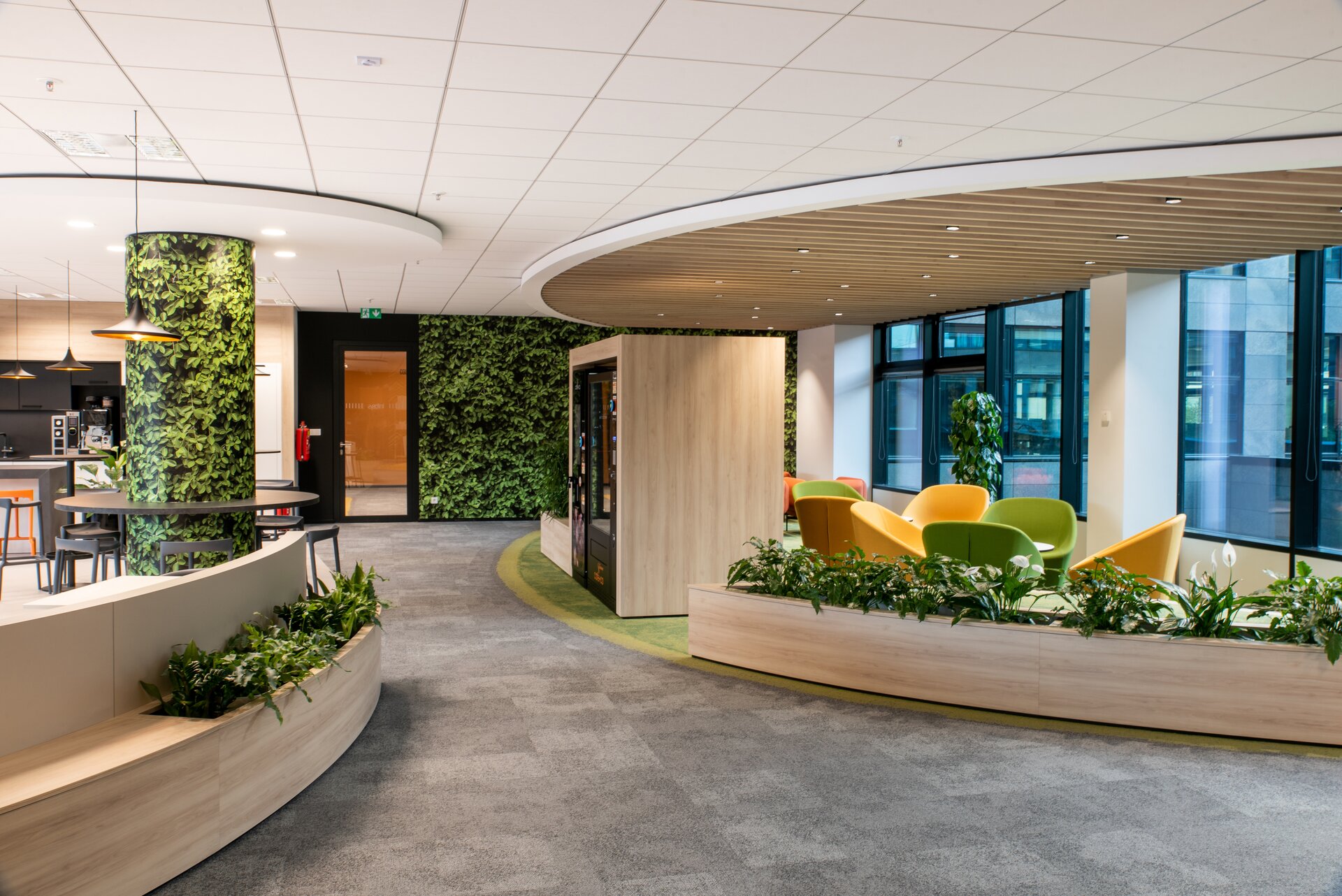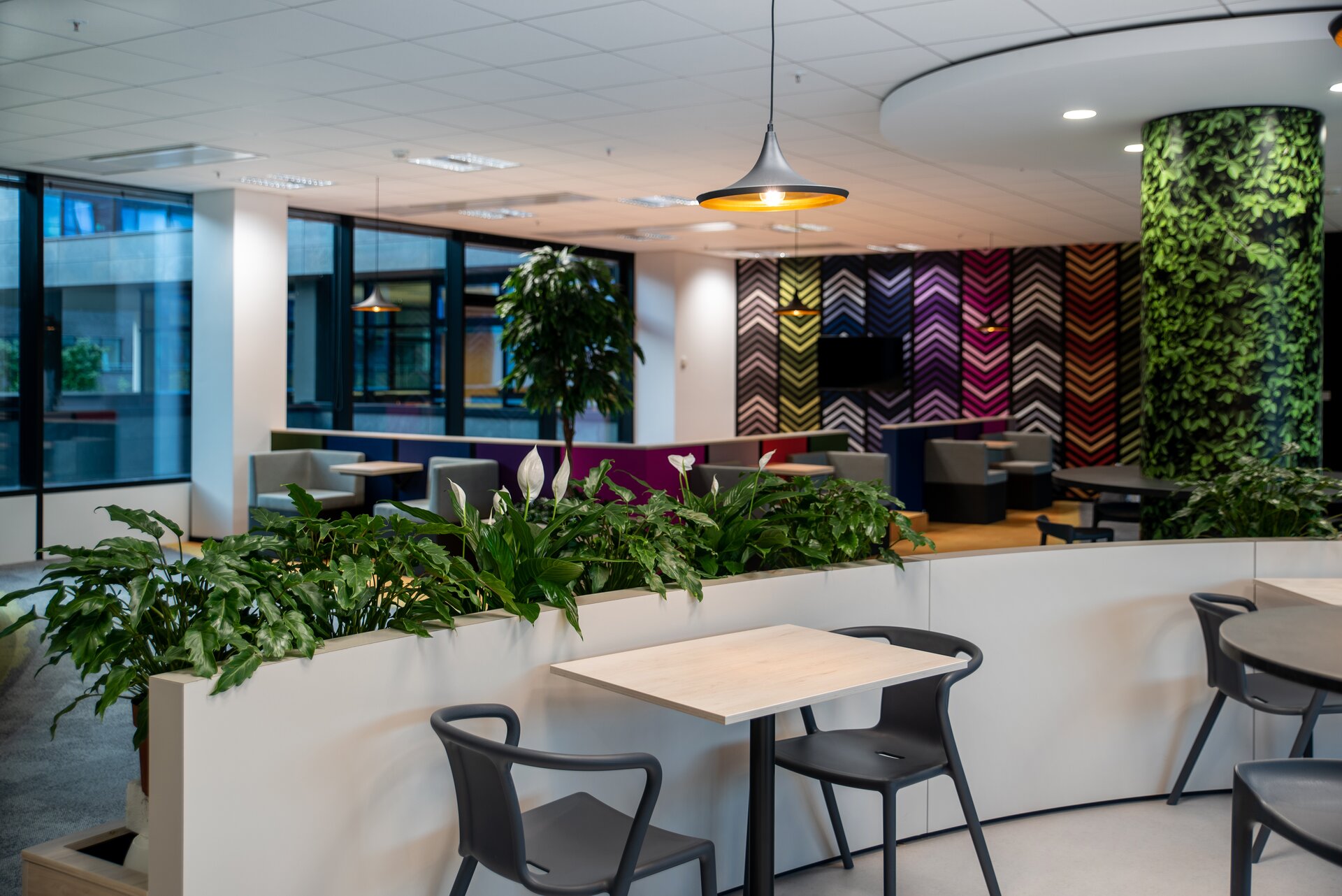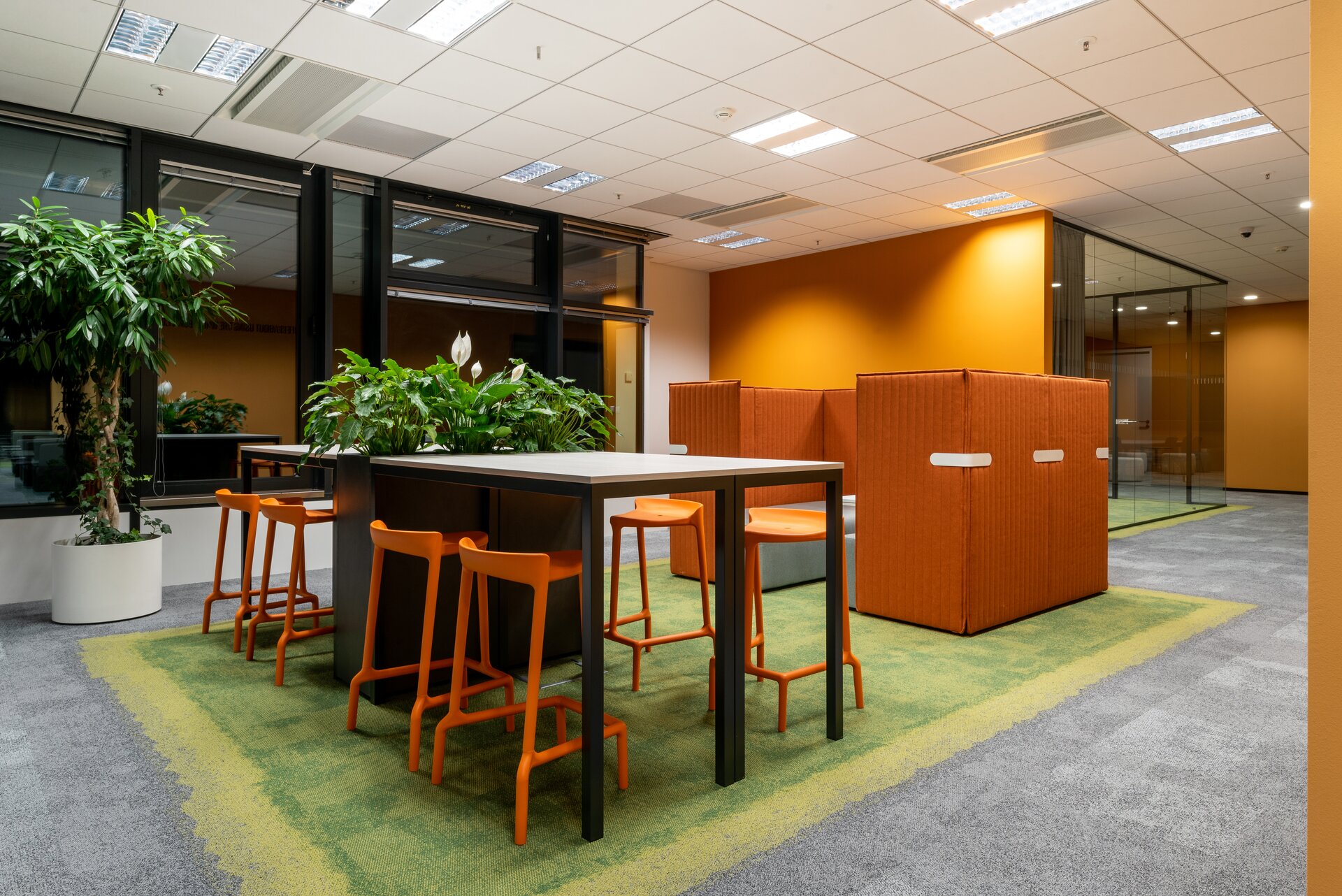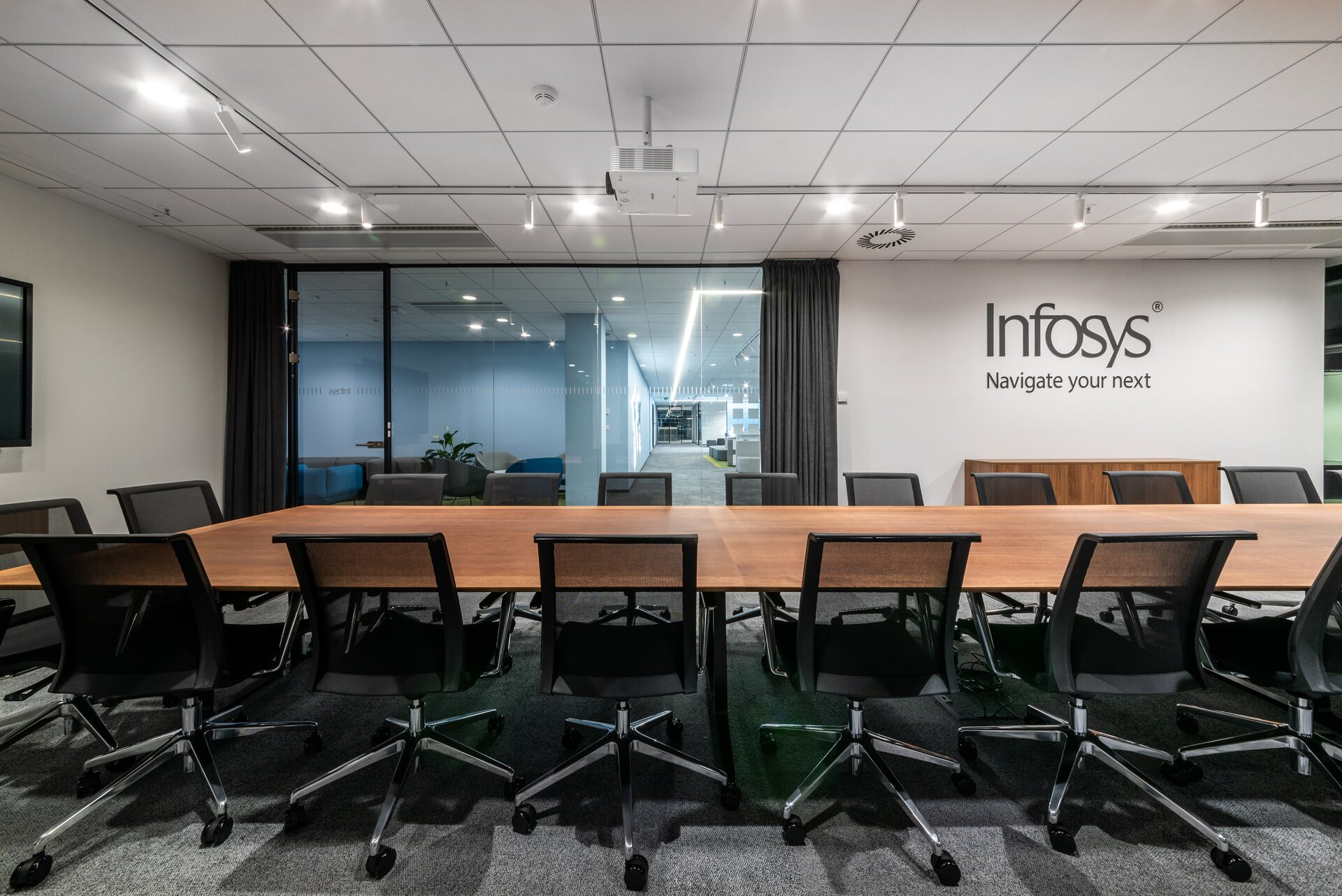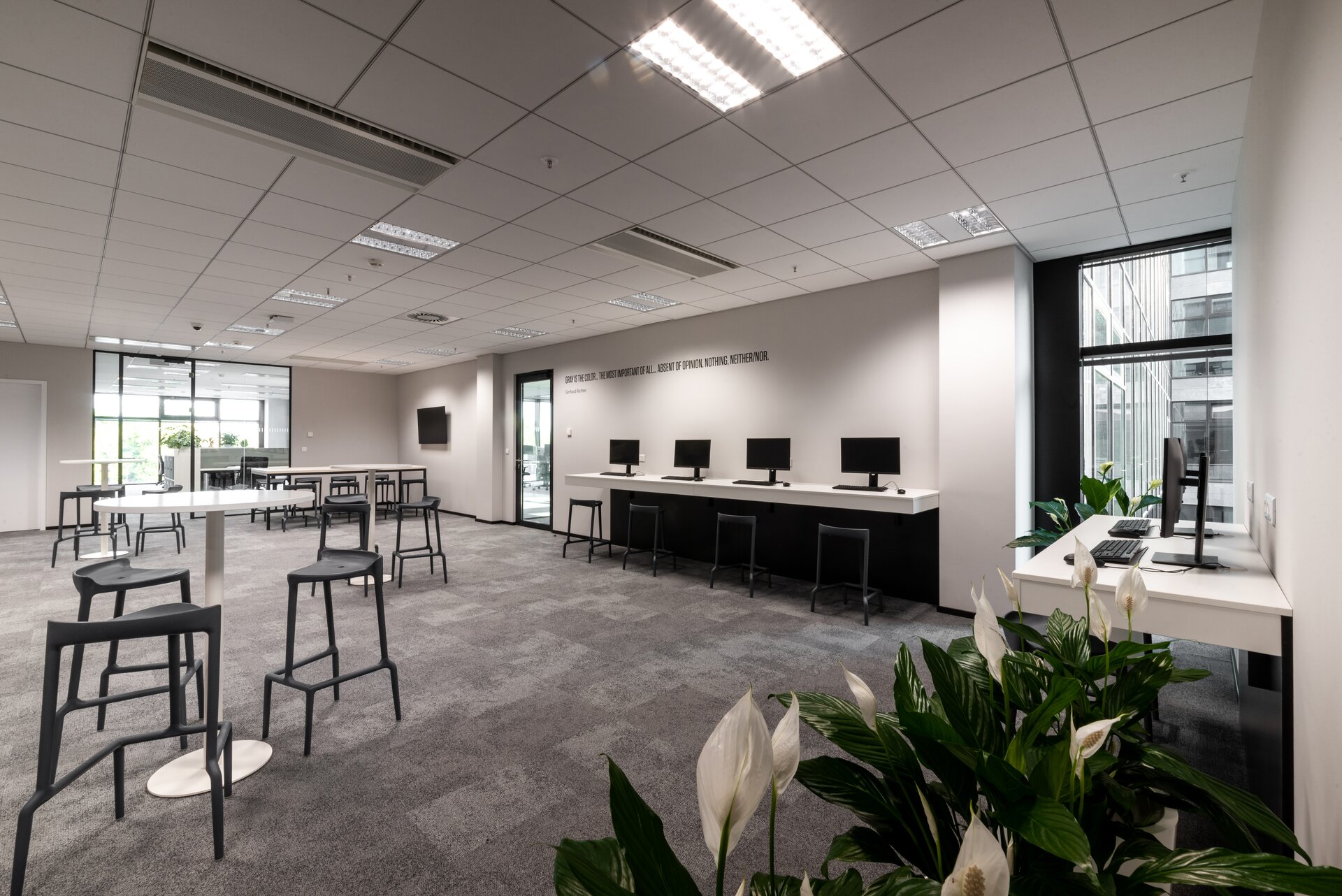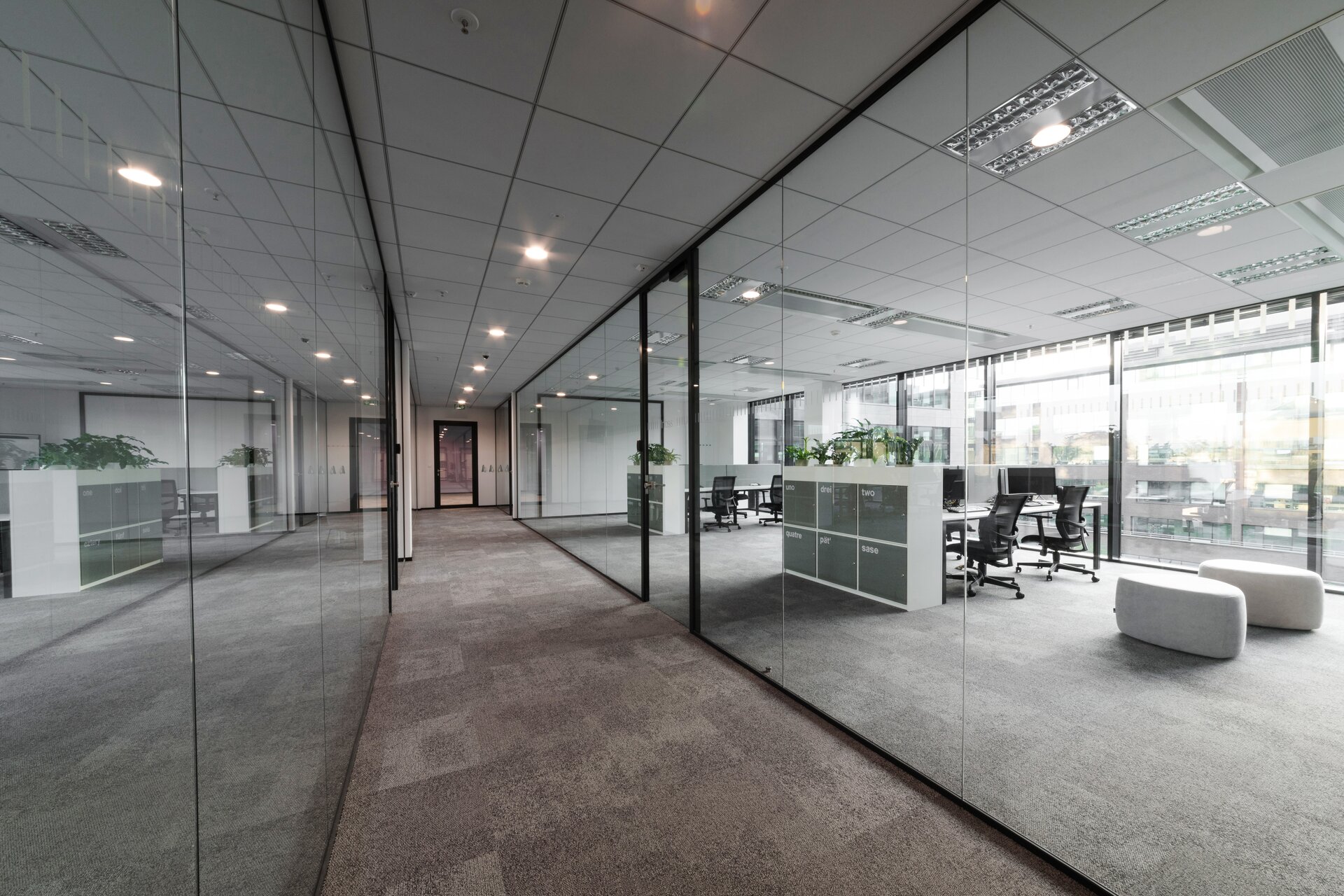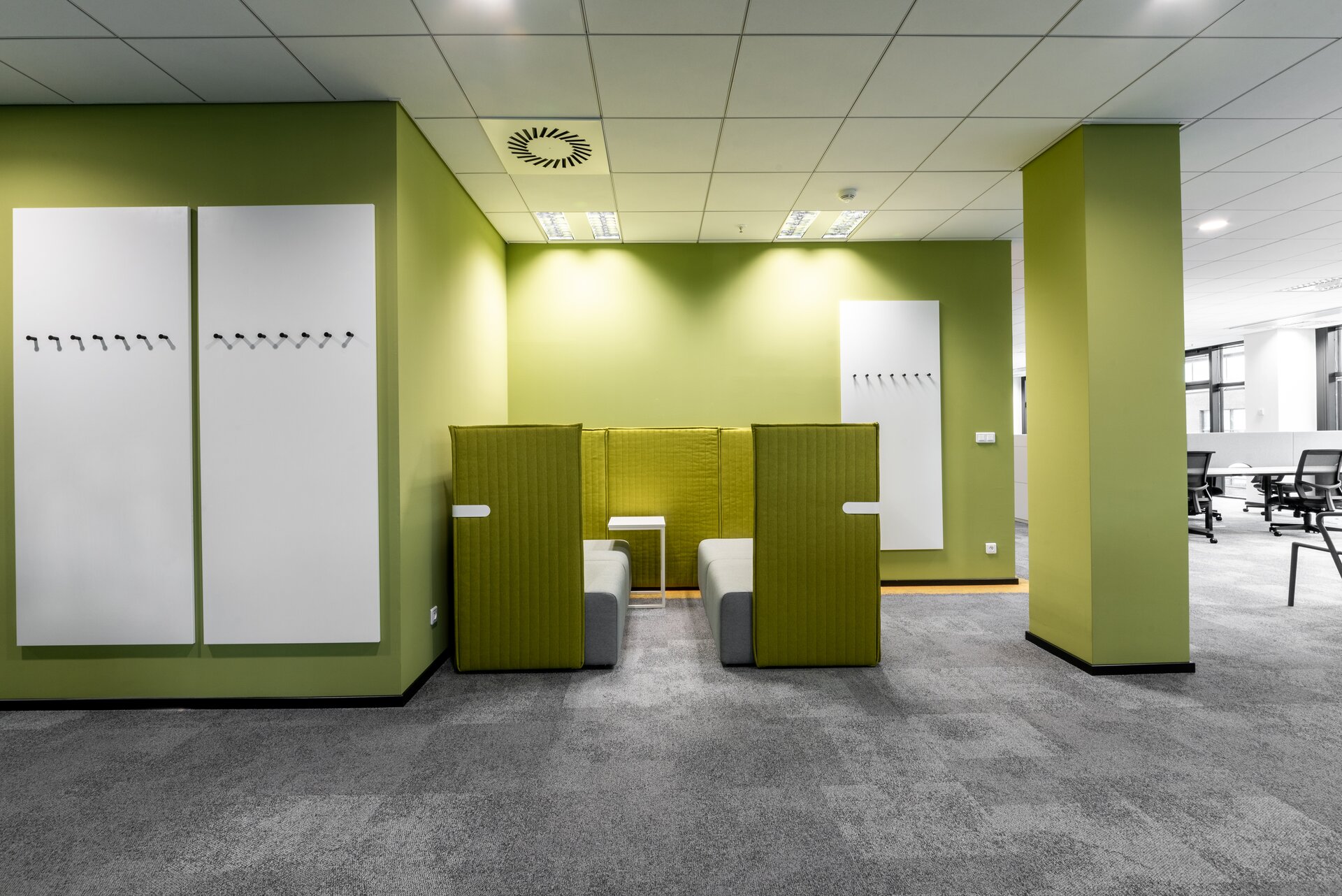 Author
KYZLINK ARCHITECTS (Jan Kyzlink, Zbyšek Sikora, Petr Pospíšil, Kateřina Koplíková)
Studio
Location
VLNĚNA OFFICE (budova A)
Vlněna 1
639 00 Brno
Investor
INFOSYS (Czech Republic) Limited s.r.o
Vlněna 1
639 00 Brno
Supplier
CTP/LINO DESIGN/PROINTERIER
Vlněna 526/7
602 00 Brno
Date of project approval
June 2020
Fotograf
The main design idea of the new offices was to connect 3 elements: nature, the world and colours; to capture the symbolism of the company's vision and progress. The whole office concept is made in pleasant tones of different colour variations, which are however conceived in a very minimalistic way and complemented with quotes of famous personalities. Each colour is like an imaginary piece or part of the world, making it easy to navigate across the floors and allowing the company to be modular with the different internal modules. Meeting rooms are named by countries and each floor belongs to one continent. This allows all employees to travel around the world throughout the day. The fitout is located on 4 floors in two interconnected towers, so there is an endless movement of people across all departments. The main entrance to the offices on the top floor is dominated by a spacious reception area with an interactive zone showcasing the latest technologies (Infosys Experience Center).
The 8,960 m² project includes nearly 1,000 workstations, 35 unique meeting rooms and more than 50 different relaxation and foodzone areas designed up to the client's exact requirements. One of the most interesting features of the whole project is the specific view of materials and their use. While the trend of recent years, when wood dominated as an element of warm and comfy interiors, is still reverberating in Europe, the investor's view is much more cautious. Globally, the company sees the wood as a precious or valuable material - both in the context of preserving the diversity of flora but also in the context of reducing excessive global timber harvesting. The second level is the global view of the importance of wood as a material that can evoke unnecessary luxury and therefore wasteful investment. Interestingly, this also applies to wood decor that is merely an imitation of the material (e.g. wallpaper or foil).
Green building
Environmental certification
| | |
| --- | --- |
| Type and level of certificate | - |
Water management
| | |
| --- | --- |
| Is rainwater used for irrigation? | |
| Is rainwater used for other purposes, e.g. toilet flushing ? | |
| Does the building have a green roof / facade ? | |
| Is reclaimed waste water used, e.g. from showers and sinks ? | |
The quality of the indoor environment
| | |
| --- | --- |
| Is clean air supply automated ? | |
| Is comfortable temperature during summer and winter automated? | |
| Is natural lighting guaranteed in all living areas? | |
| Is artificial lighting automated? | |
| Is acoustic comfort, specifically reverberation time, guaranteed? | |
| Does the layout solution include zoning and ergonomics elements? | |
Principles of circular economics
| | |
| --- | --- |
| Does the project use recycled materials? | |
| Does the project use recyclable materials? | |
| Are materials with a documented Environmental Product Declaration (EPD) promoted in the project? | |
| Are other sustainability certifications used for materials and elements? | |
Energy efficiency
| | |
| --- | --- |
| Energy performance class of the building according to the Energy Performance Certificate of the building | |
| Is efficient energy management (measurement and regular analysis of consumption data) considered? | |
| Are renewable sources of energy used, e.g. solar system, photovoltaics? | |
Interconnection with surroundings
| | |
| --- | --- |
| Does the project enable the easy use of public transport? | |
| Does the project support the use of alternative modes of transport, e.g cycling, walking etc. ? | |
| Is there access to recreational natural areas, e.g. parks, in the immediate vicinity of the building? | |