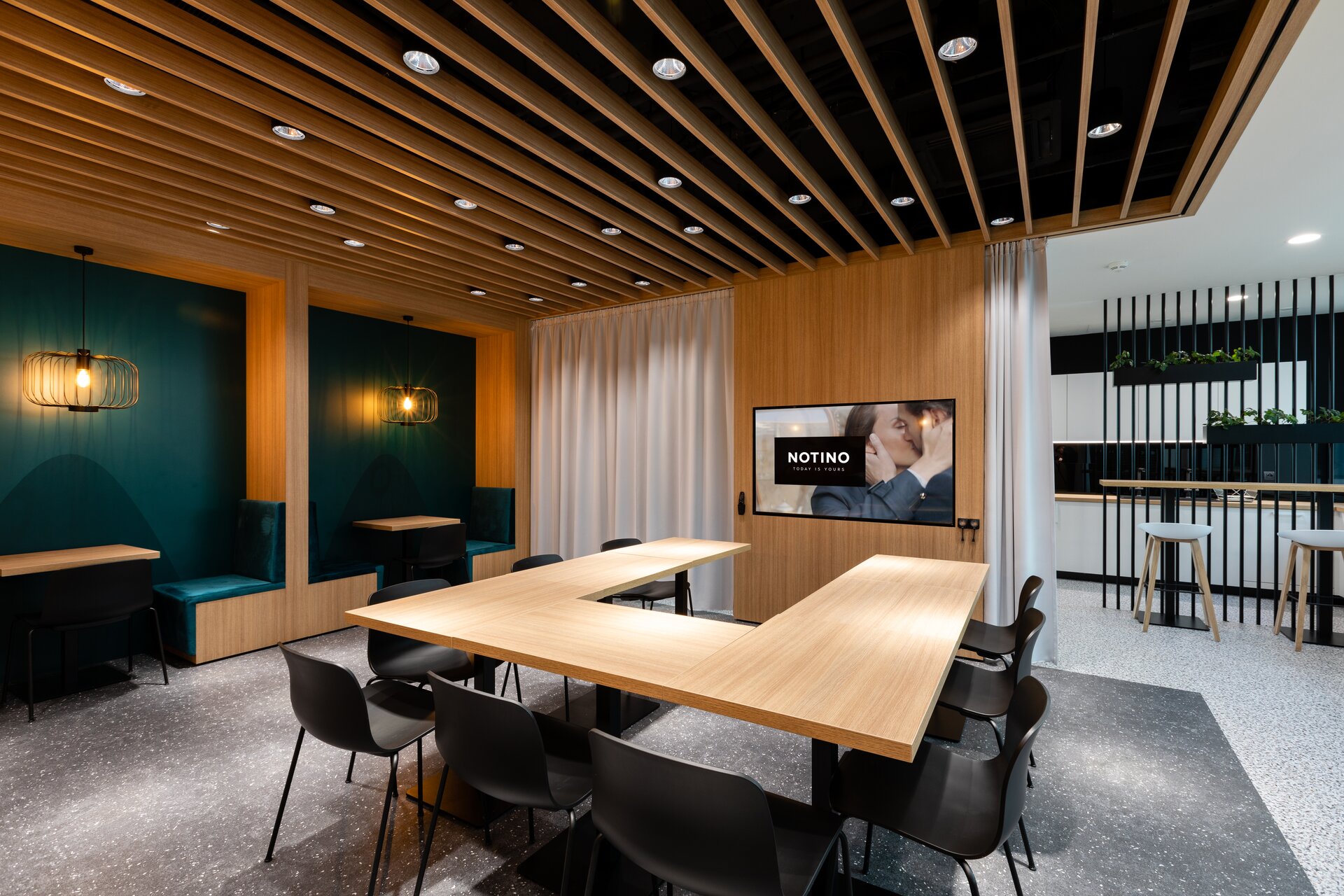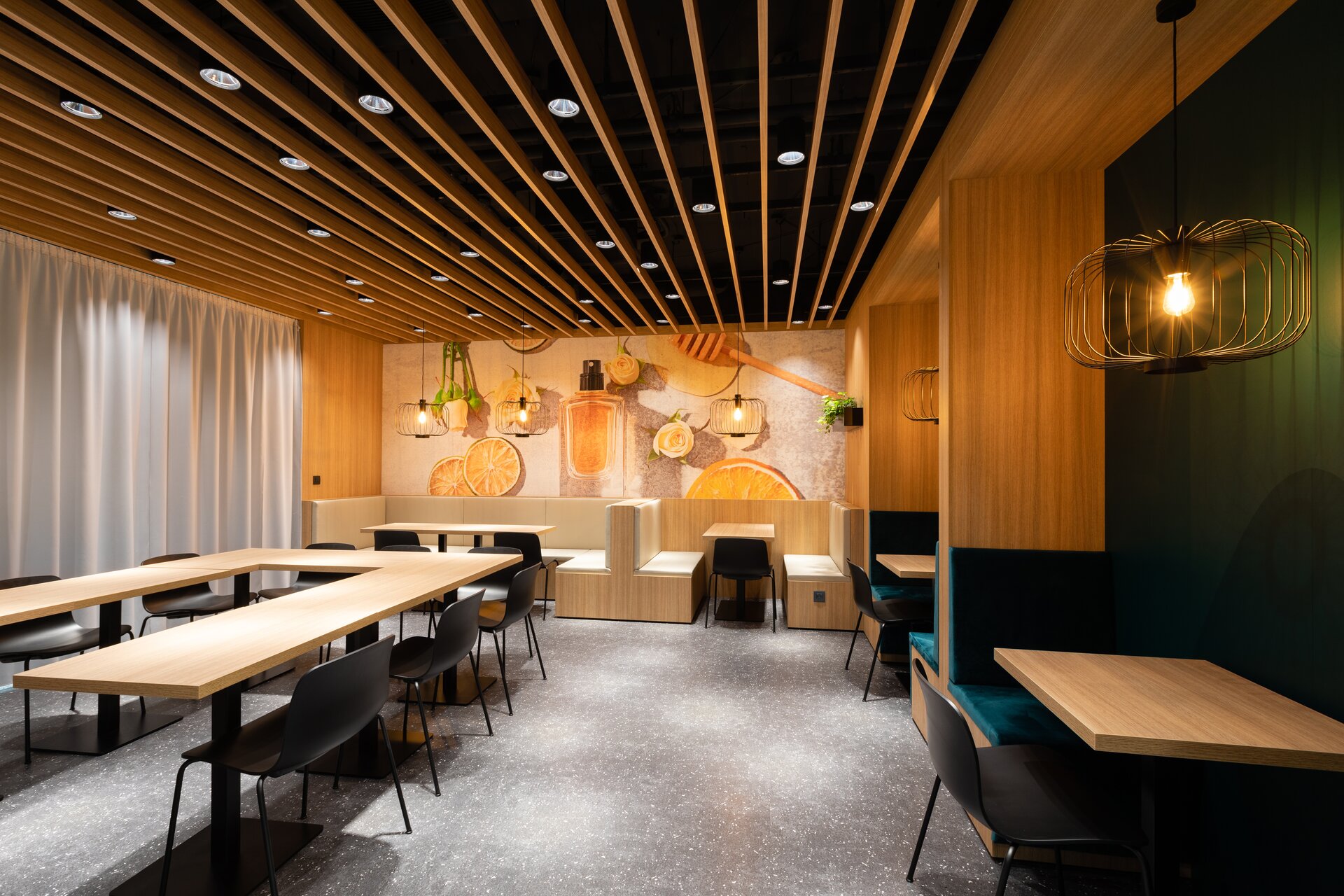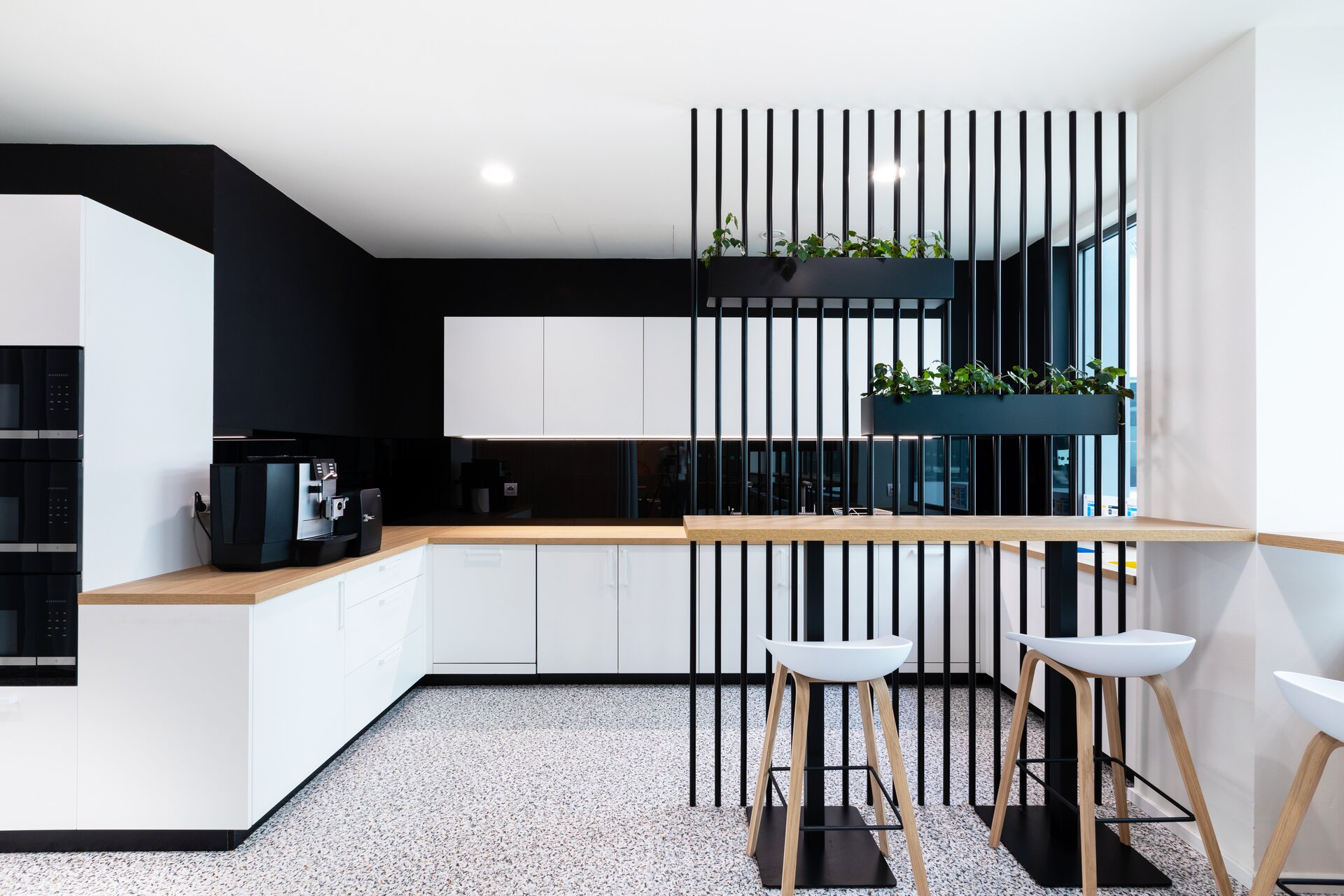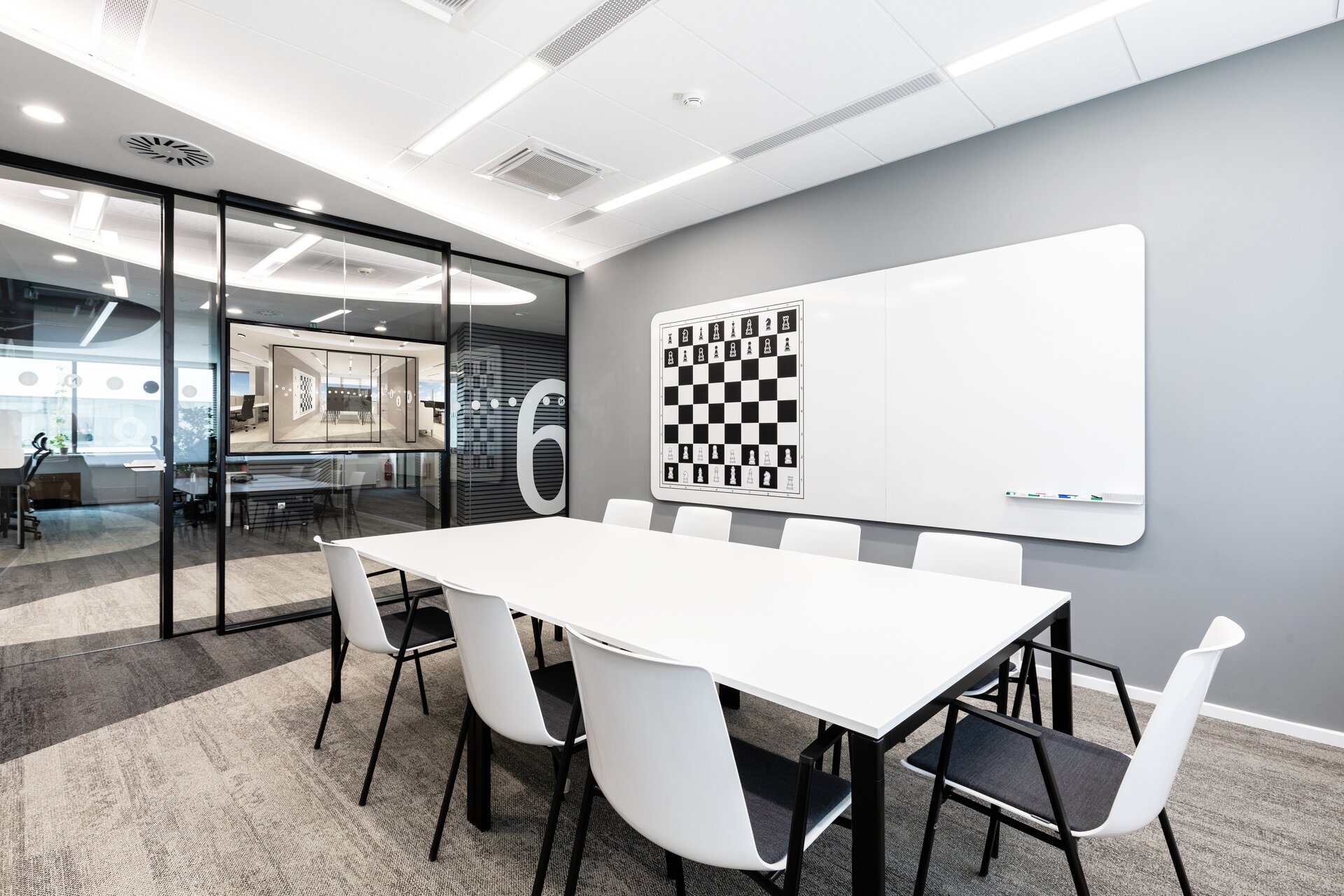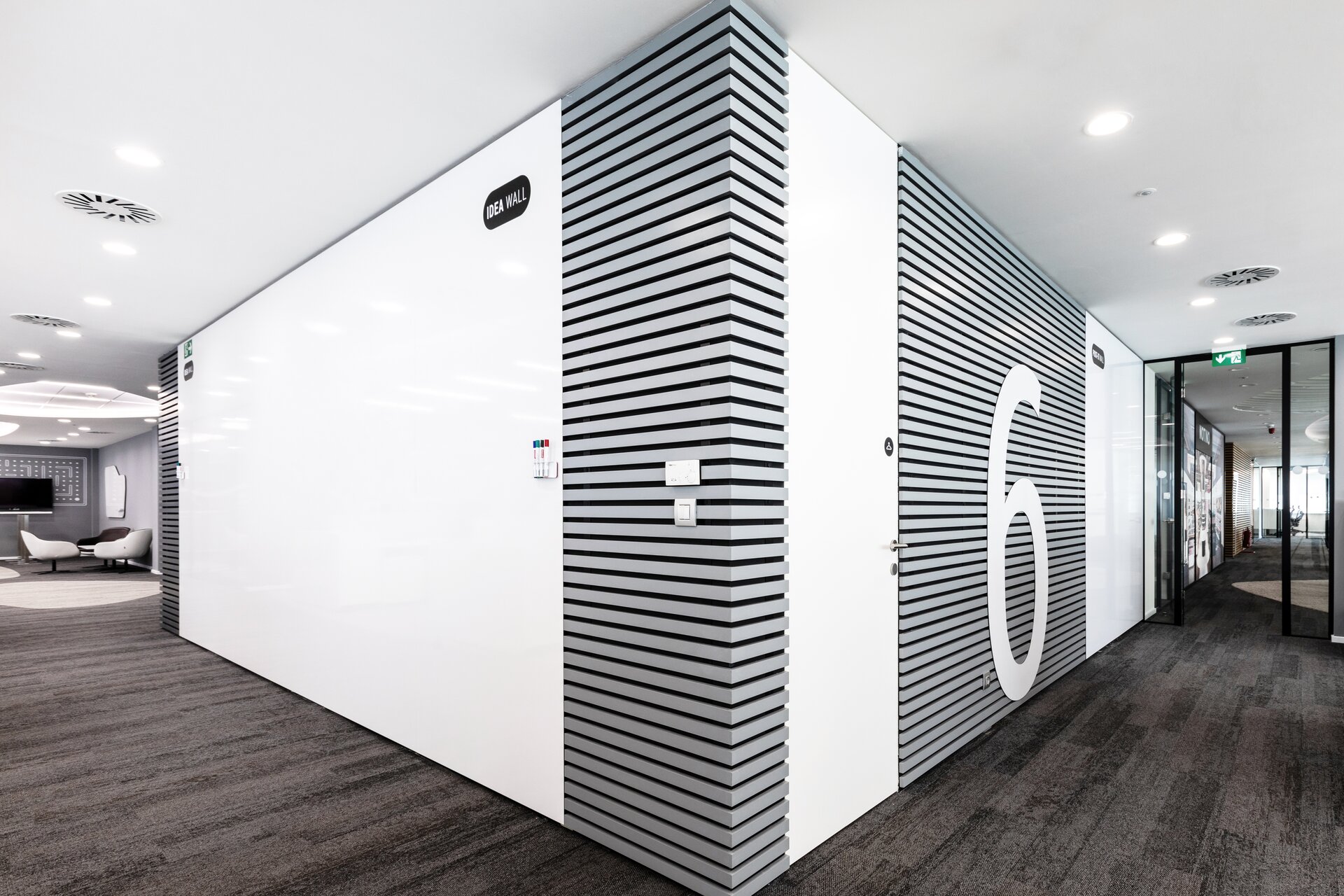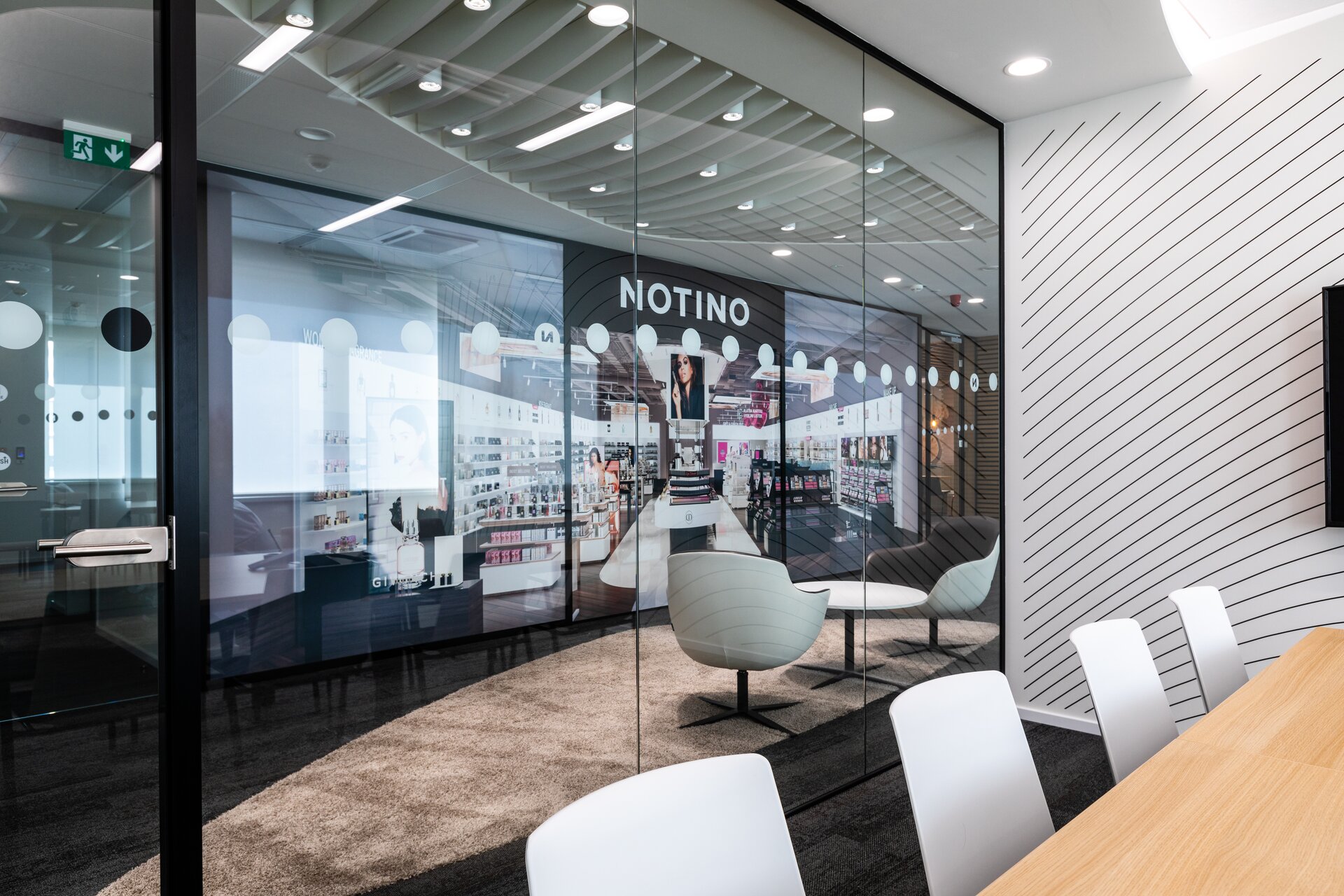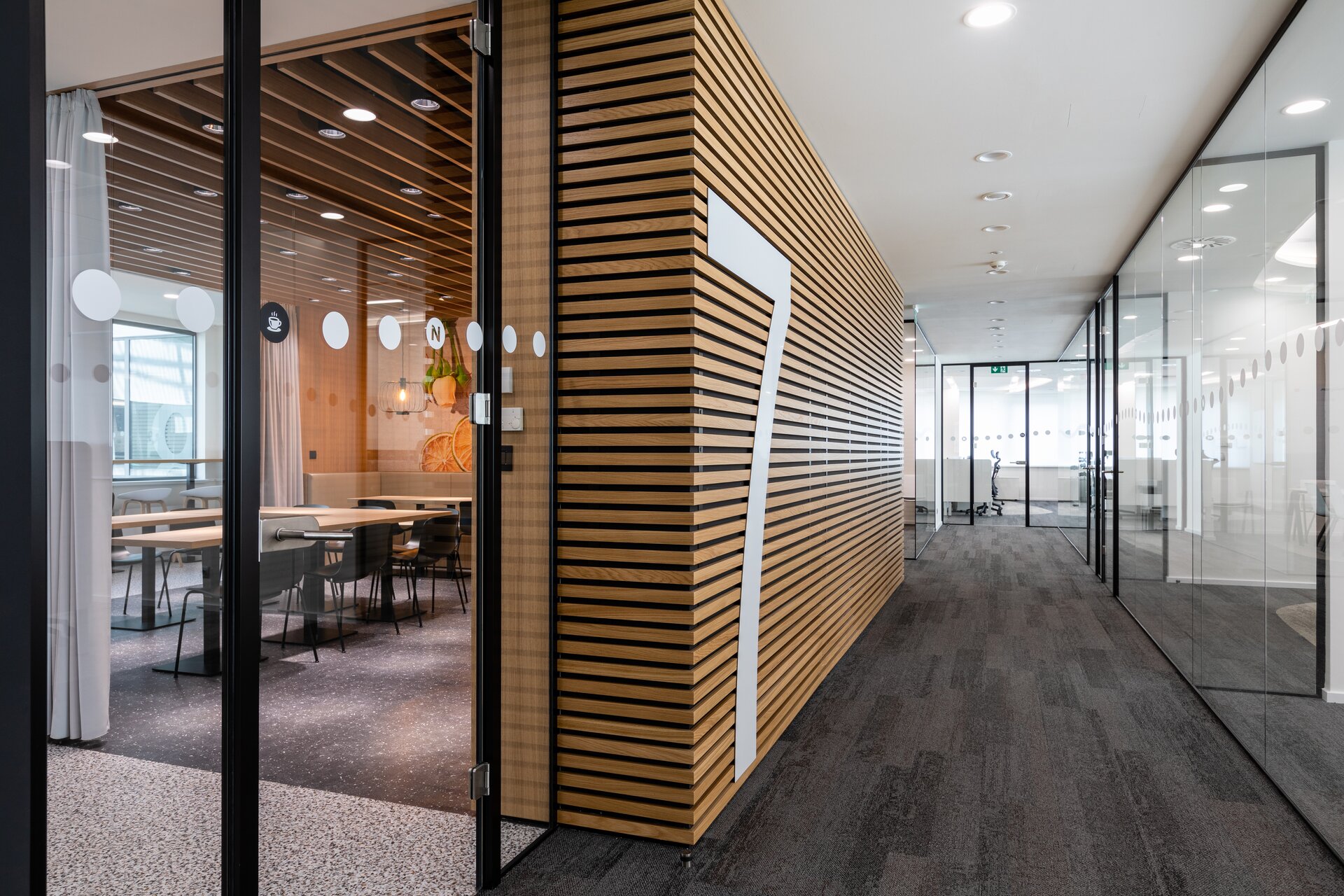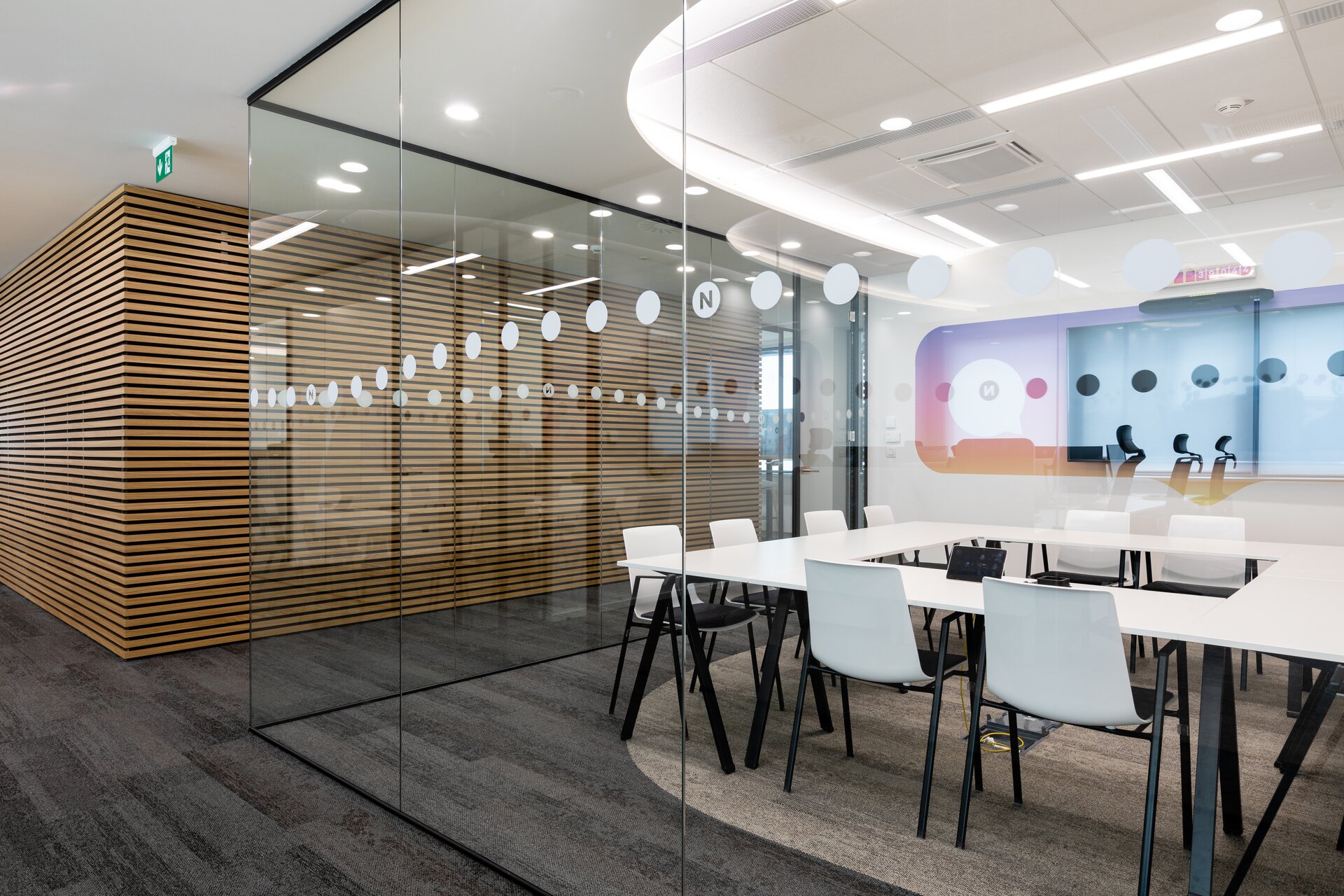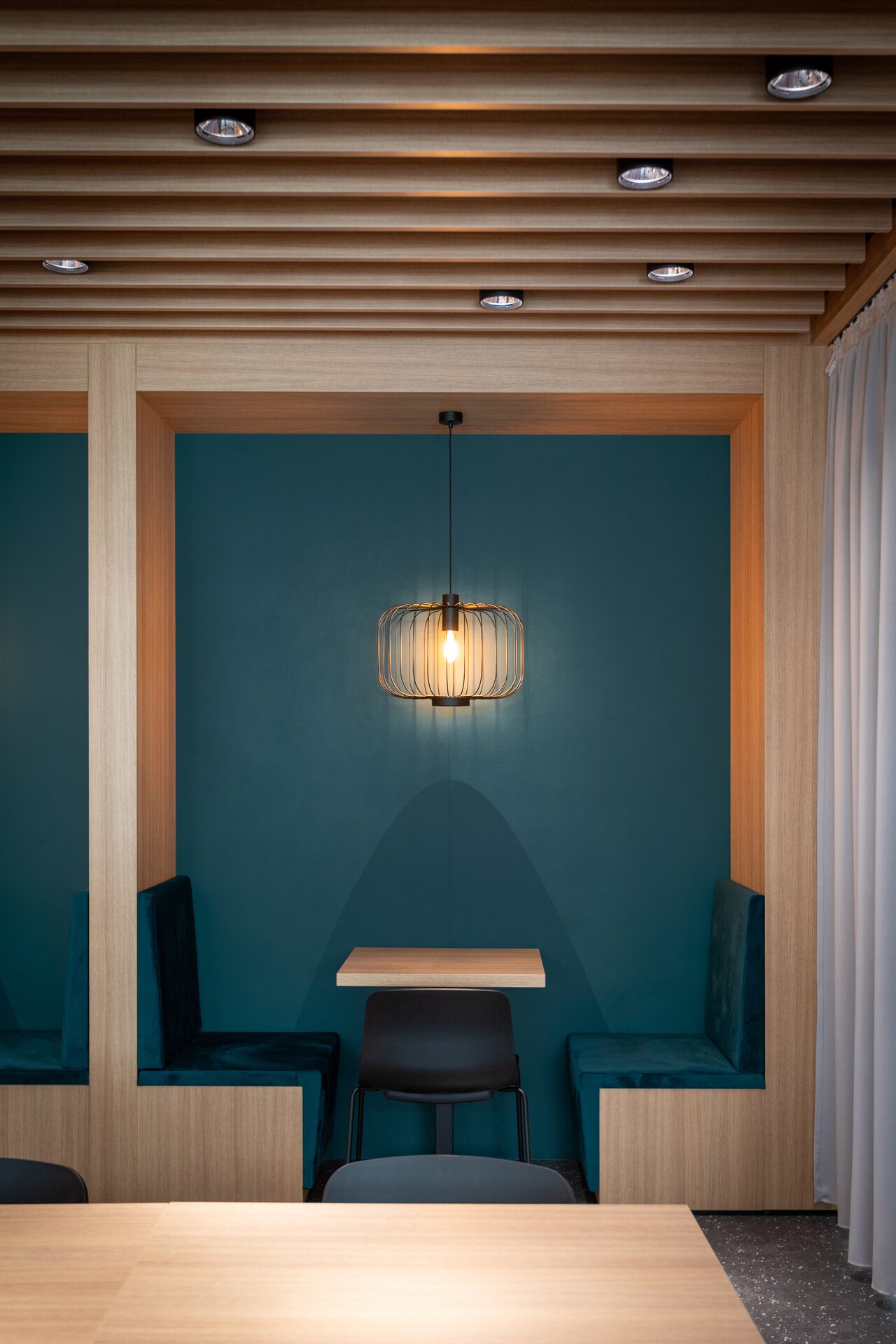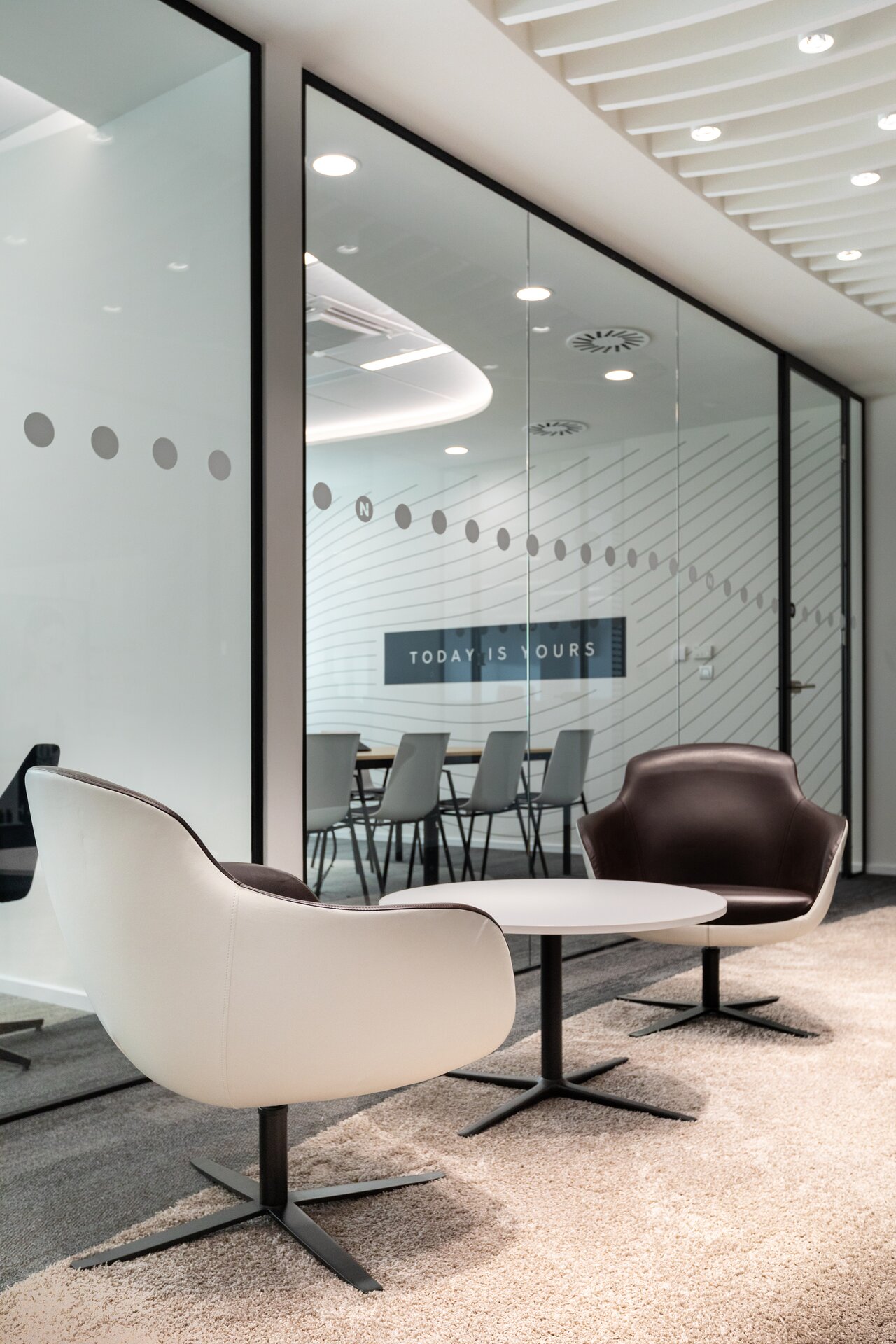 Author
KYZLINK ARCHITECTS (Jan Kyzlink, Zbyšek Sikora, Petr Pospíšil, Lenka Pitoňáková, Yvetta Hrubá)
Studio
Location
Londýnské náměstí 881/6
63900 Brno
Investor
Notino, s.r.o. – notino.cz
Londýnské náměstí 881/6
63900 Brno
Supplier
GSS/PREMIERI/MILT/PROINTERIER
Date of project approval
February 2021
Fotograf
The design of the second extension is conceptually linked to the design of the two previous realisations. The basic principle is the morphology of the flowing perfume essence, applicated in the ceiling, the flooring and the layout. A combination of open-space and original meeting rooms takes place on 1360m2 with a total of 160 workstations. The working routine is softened by graphic paraphrases of the company's new departments. A lot of meeting rooms based on shopping bags, chess games, circuit boards or iconic arcade video games have been created. DEX (dining experience area) defines the heart of the whole new space. This feature responds to the current trends of maximally efficient use of space - during lunchtime it works as a dining room and fresh corner, beside that it has a function of an open meeting and working café. It relieves the pressure on almost always occupied meeting rooms. The benefit is thus mutual, both for the employees and for the company's organisational structure.
In terms of environmental impacts, this project is an evolution of the two previous ones. Individual atypical solutions have been optimised (slatted and acoustic cladding), resulting in less material consumption and thus a smaller carbon footprint. The very intensive development of high-street stores in Central Europe then brought a considerable amount of furniture that was still in excellent condition but no longer needed. We managed to incorporate the softseating elements into the new departments and thus gave them a second chance to be used to their full potential. It was also possible to use part of the previous tenant's structures - the double floor and part of the HVAC ductwork. The overall design of the offices is again designed in such a way that it will be possible to build on the concept in the near future and beyond, expand the entire space and respond flexibly to the needs of the largest online perfume and cosmetics retailer in Europe.
Green building
Environmental certification
| | |
| --- | --- |
| Type and level of certificate | - |
Water management
| | |
| --- | --- |
| Is rainwater used for irrigation? | |
| Is rainwater used for other purposes, e.g. toilet flushing ? | |
| Does the building have a green roof / facade ? | |
| Is reclaimed waste water used, e.g. from showers and sinks ? | |
The quality of the indoor environment
| | |
| --- | --- |
| Is clean air supply automated ? | |
| Is comfortable temperature during summer and winter automated? | |
| Is natural lighting guaranteed in all living areas? | |
| Is artificial lighting automated? | |
| Is acoustic comfort, specifically reverberation time, guaranteed? | |
| Does the layout solution include zoning and ergonomics elements? | |
Principles of circular economics
| | |
| --- | --- |
| Does the project use recycled materials? | |
| Does the project use recyclable materials? | |
| Are materials with a documented Environmental Product Declaration (EPD) promoted in the project? | |
| Are other sustainability certifications used for materials and elements? | |
Energy efficiency
| | |
| --- | --- |
| Energy performance class of the building according to the Energy Performance Certificate of the building | |
| Is efficient energy management (measurement and regular analysis of consumption data) considered? | |
| Are renewable sources of energy used, e.g. solar system, photovoltaics? | |
Interconnection with surroundings
| | |
| --- | --- |
| Does the project enable the easy use of public transport? | |
| Does the project support the use of alternative modes of transport, e.g cycling, walking etc. ? | |
| Is there access to recreational natural areas, e.g. parks, in the immediate vicinity of the building? | |