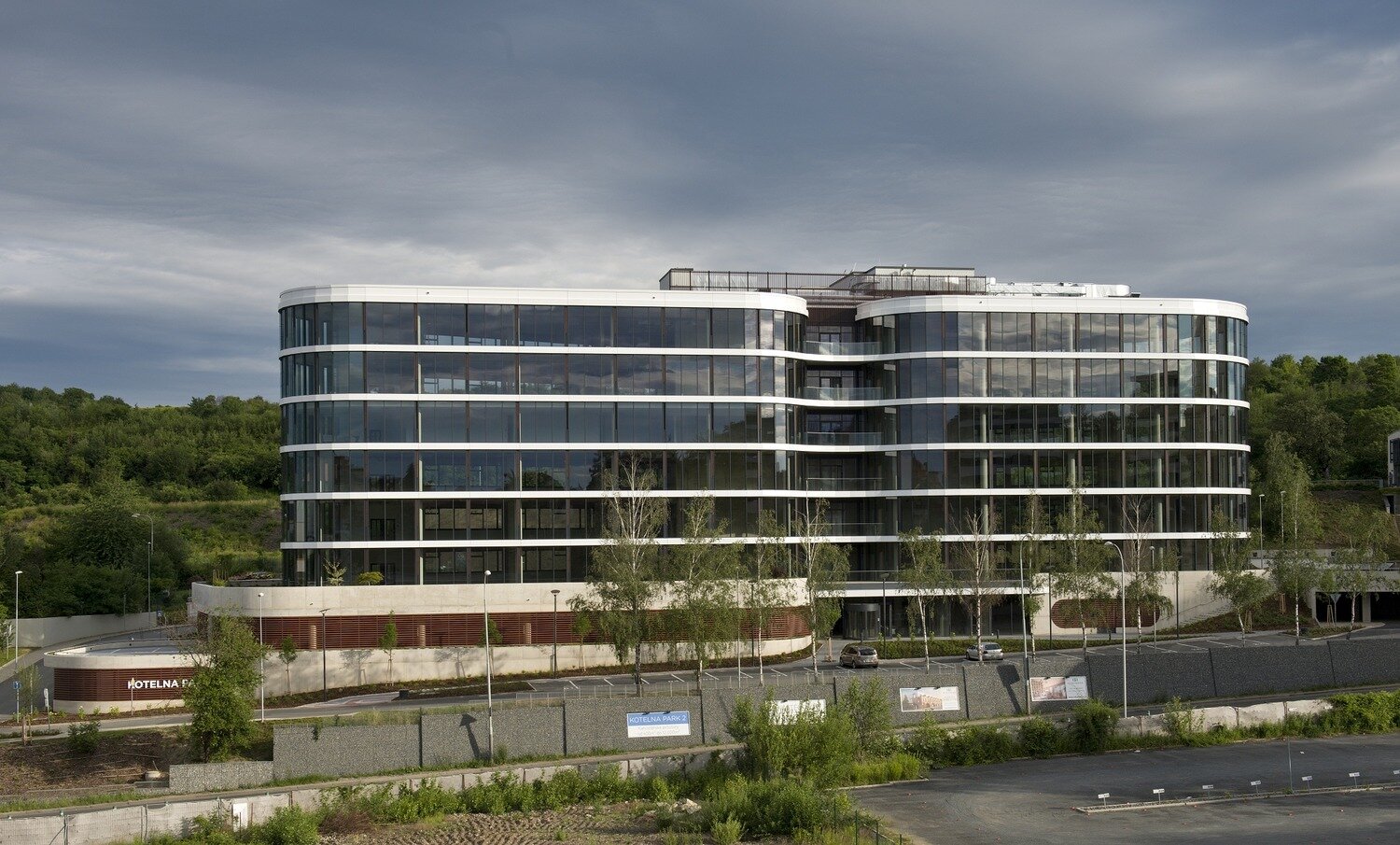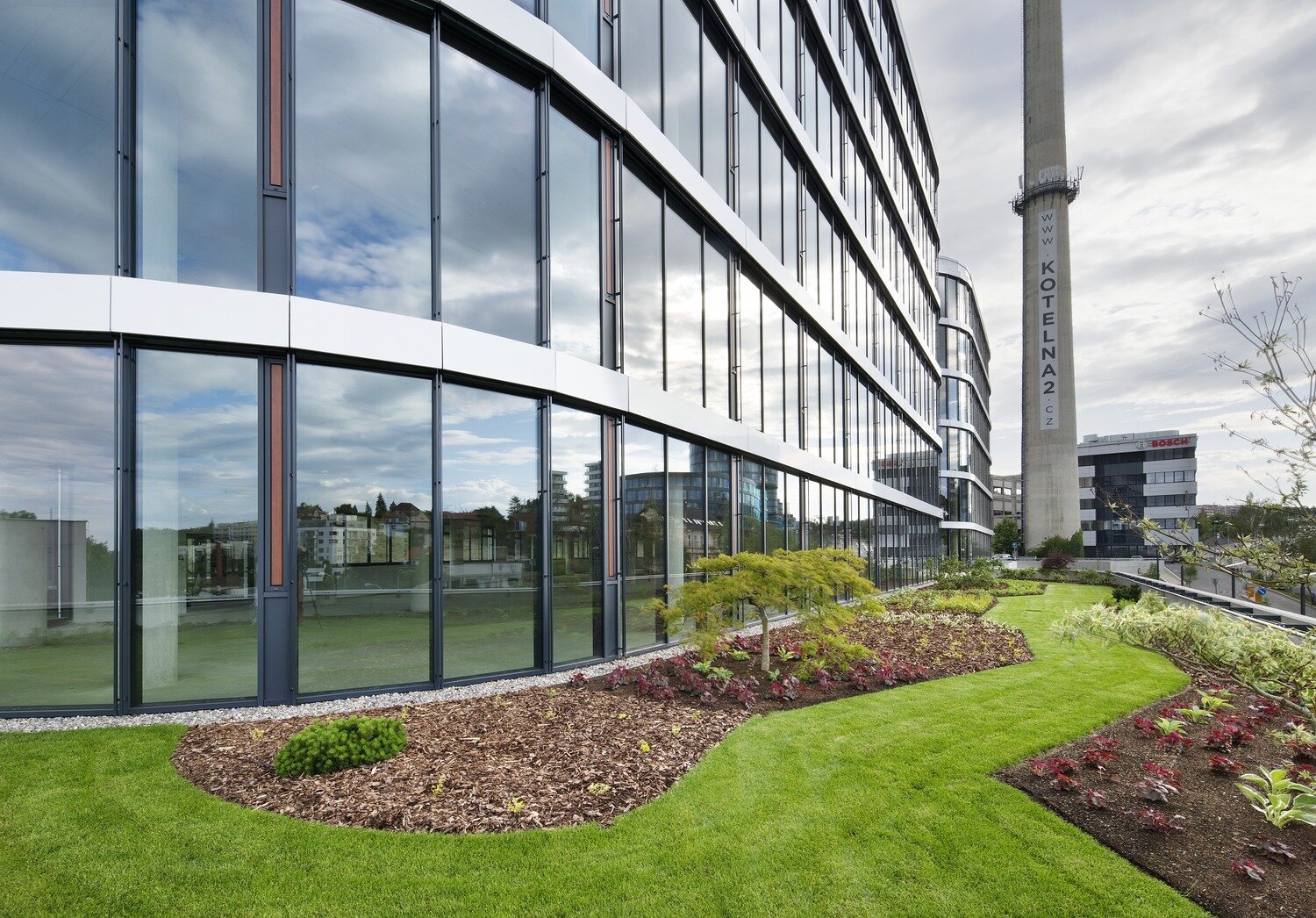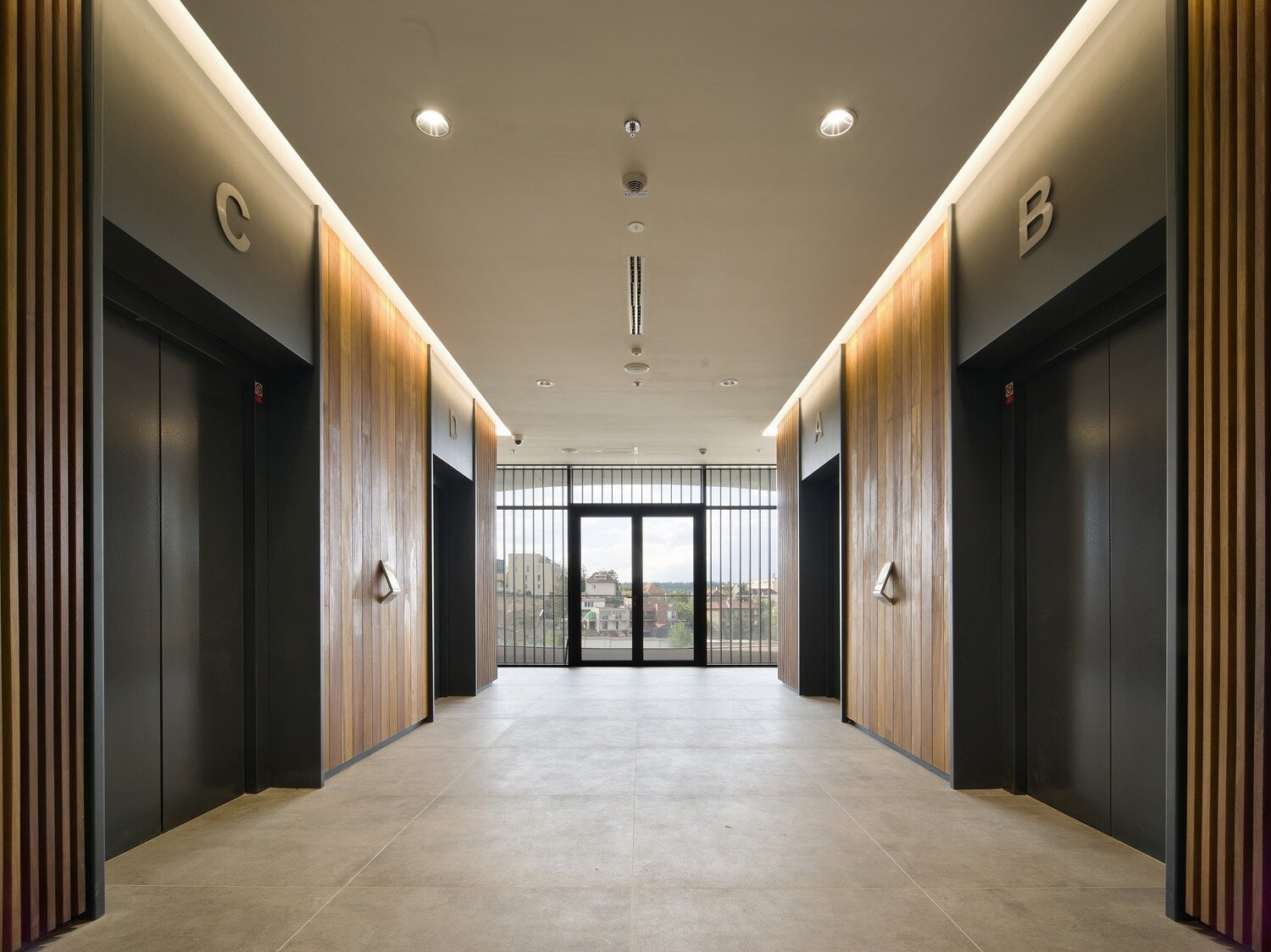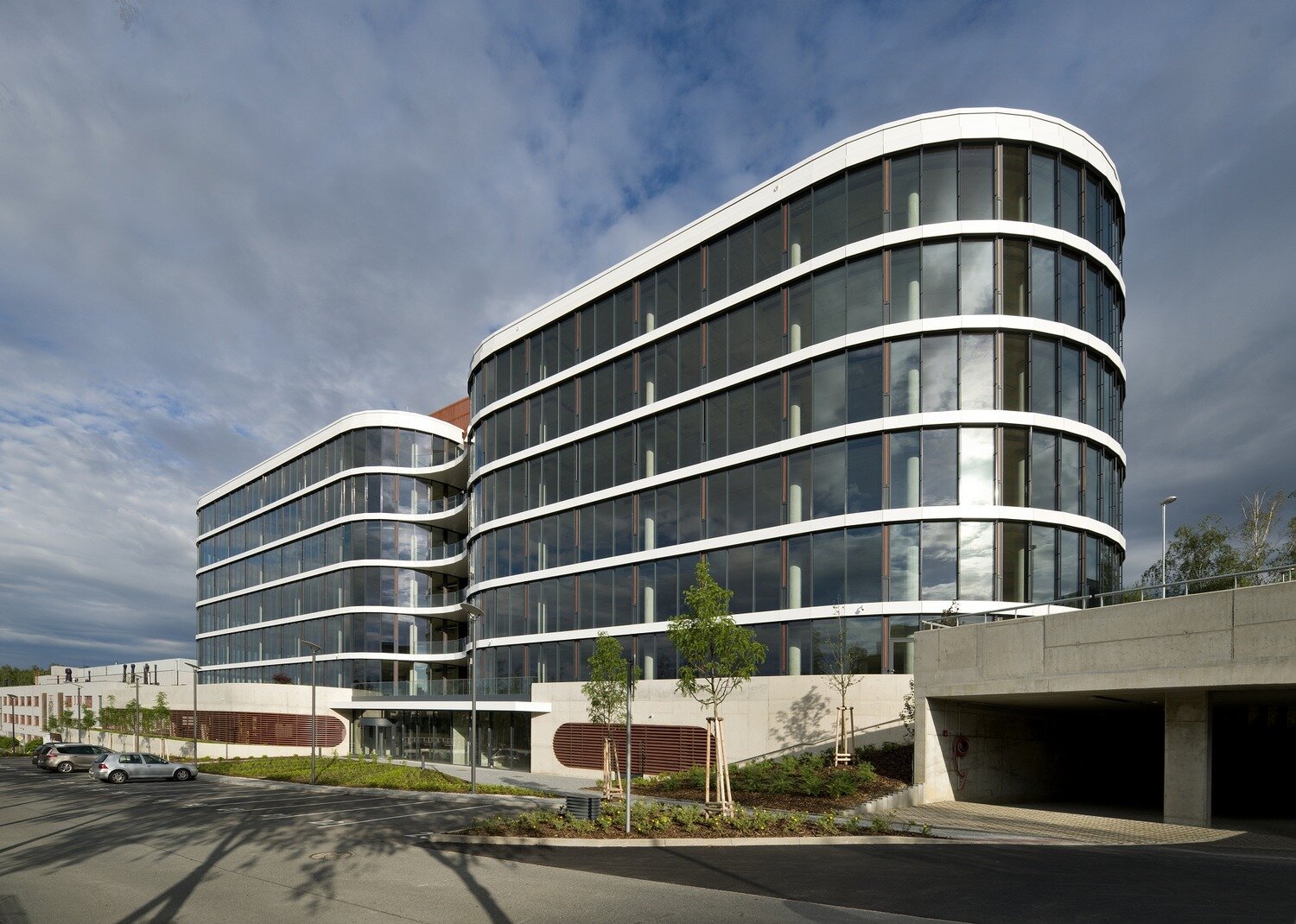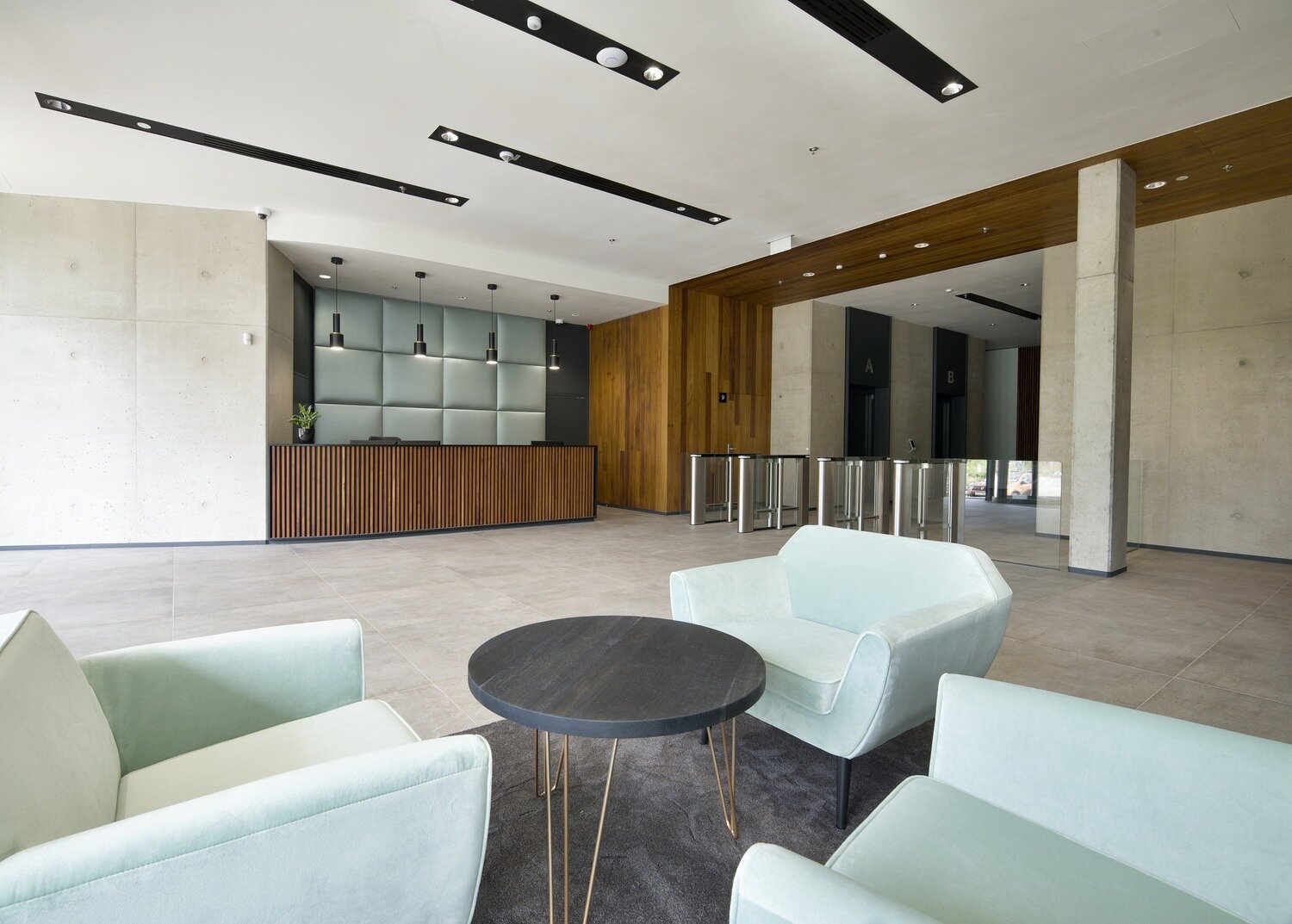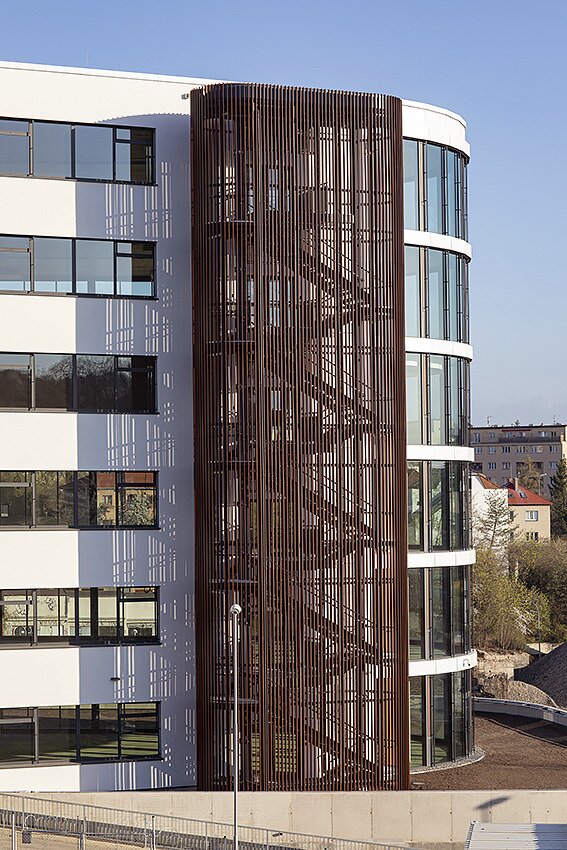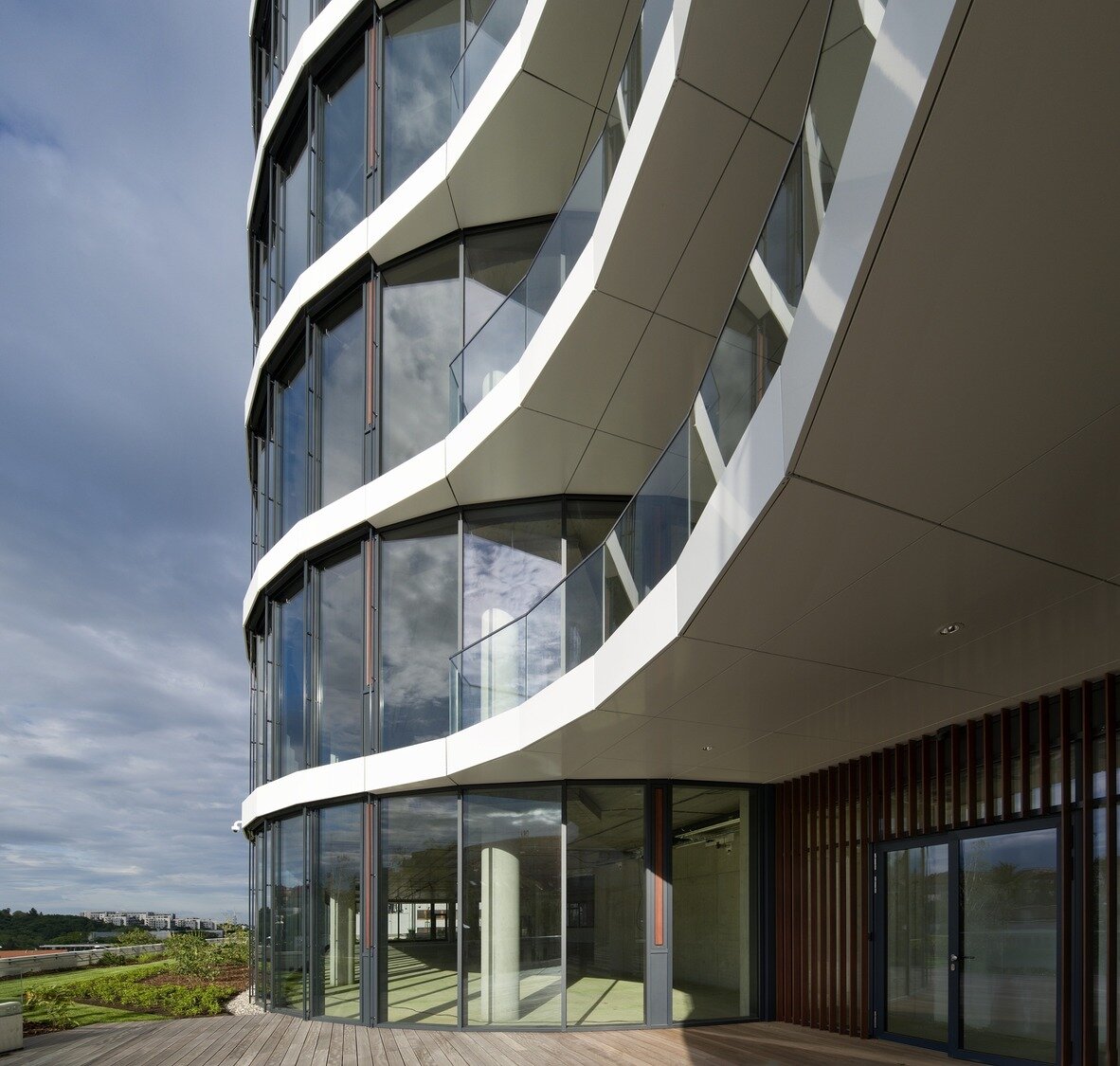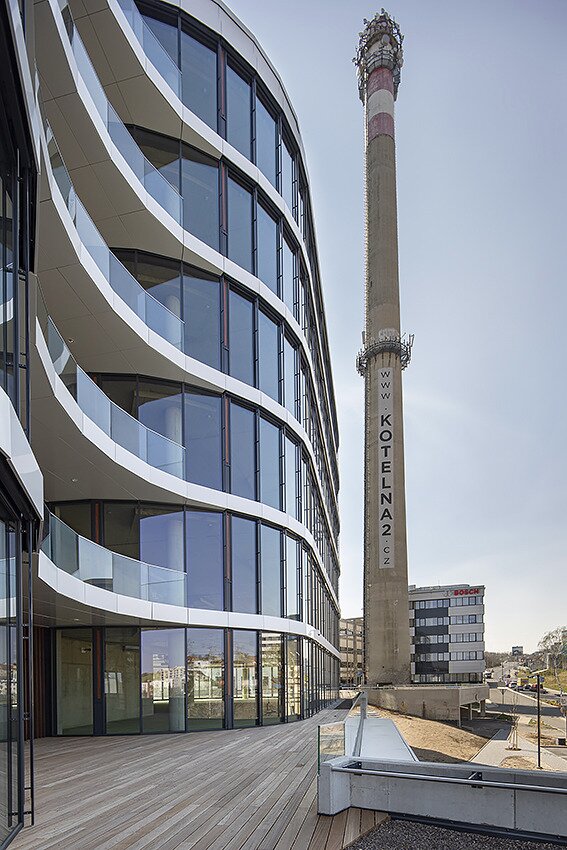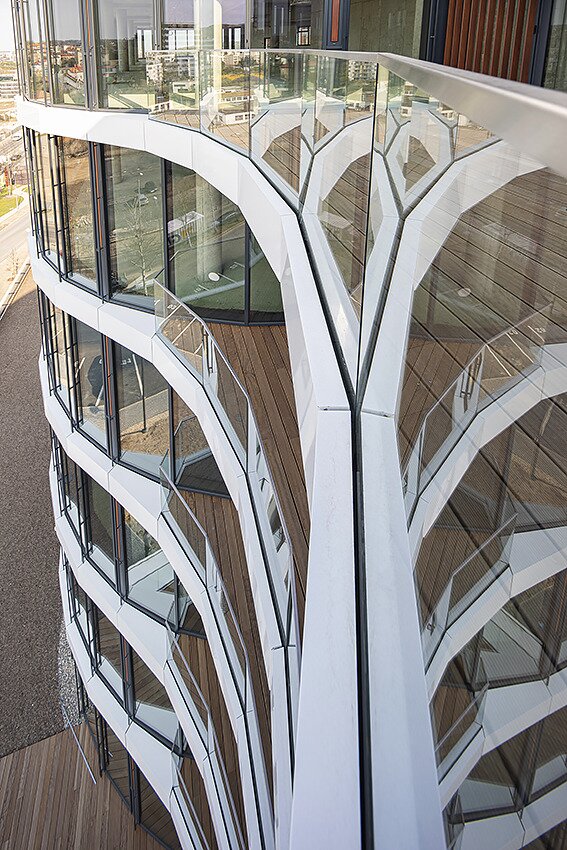 | | |
| --- | --- |
| Author | Chapman Taylor s.r.o. |
| Studio | |
| Location | Radlická 354/107b Praha 5 |
| Investor | Red Group, s.r.o., Radlická 50, 150 00 Praha 5 - Smíchov |
| Supplier | Red Group, s.r.o., Radlická 50, 150 00 Praha 5 - Smíchov |
| Date of project approval | April 2020 |
| Fotograf | |
The phase II of Kotelna Park contributes to the attractiveness of the Radlicke valley locality, which has always been considered sa an important industrial part of Prague 5. The design of the building bets on timeless and fresh design. The dominant aspect is the glazed facade formed by rounded curves, thanks to which the building looks very elegant. This eco-friendly building focuses on low energy consumption and airy interiors. Almost 12,000 sqm divided into 6 floors provides inspiring office space and a pleasant working environment. Tenants can use the terraces located on each floor and also a large park, which is located in a quiet part just behind the project. The place is suitable for various events, sports or just relaxation. The two underground floors offer a large number of parking spaces for both tenants and their visitors.
12000 m2 total size of the building
6 floors
20 m2 terrace on each floor
263 parking spaces

Double filtration ensures the highest quality of distributed air.
The two-level heat recovery system from HVAC units with rotary recuperation and integrated heat pump guarantees high energy efficiency and significantly reduced operating costs.
Modern and diabetic humidifiers.
Office spaces in the building are cooled and heated by induction units and distribution of heat-treated fresh air.
State-of-the-art energy-efficient units with Daikinsesystem "freecooling".
Rainwater recycling watering the garden and park greenery.
Connection for charging electric cars, bicycle storage and showers.
LED lighting throughout the building.
Fore-certification BREEAM-very good.
Green building
Environmental certification
| | |
| --- | --- |
| Type and level of certificate | Předcertifìkace BREEAM-velmidobrá |
Water management
| | |
| --- | --- |
| Is rainwater used for irrigation? | |
| Is rainwater used for other purposes, e.g. toilet flushing ? | |
| Does the building have a green roof / facade ? | |
| Is reclaimed waste water used, e.g. from showers and sinks ? | |
The quality of the indoor environment
| | |
| --- | --- |
| Is clean air supply automated ? | |
| Is comfortable temperature during summer and winter automated? | |
| Is natural lighting guaranteed in all living areas? | |
| Is artificial lighting automated? | |
| Is acoustic comfort, specifically reverberation time, guaranteed? | |
| Does the layout solution include zoning and ergonomics elements? | |
Principles of circular economics
| | |
| --- | --- |
| Does the project use recycled materials? | |
| Does the project use recyclable materials? | |
| Are materials with a documented Environmental Product Declaration (EPD) promoted in the project? | |
| Are other sustainability certifications used for materials and elements? | |
Energy efficiency
| | |
| --- | --- |
| Energy performance class of the building according to the Energy Performance Certificate of the building | |
| Is efficient energy management (measurement and regular analysis of consumption data) considered? | |
| Are renewable sources of energy used, e.g. solar system, photovoltaics? | |
Interconnection with surroundings
| | |
| --- | --- |
| Does the project enable the easy use of public transport? | |
| Does the project support the use of alternative modes of transport, e.g cycling, walking etc. ? | |
| Is there access to recreational natural areas, e.g. parks, in the immediate vicinity of the building? | |