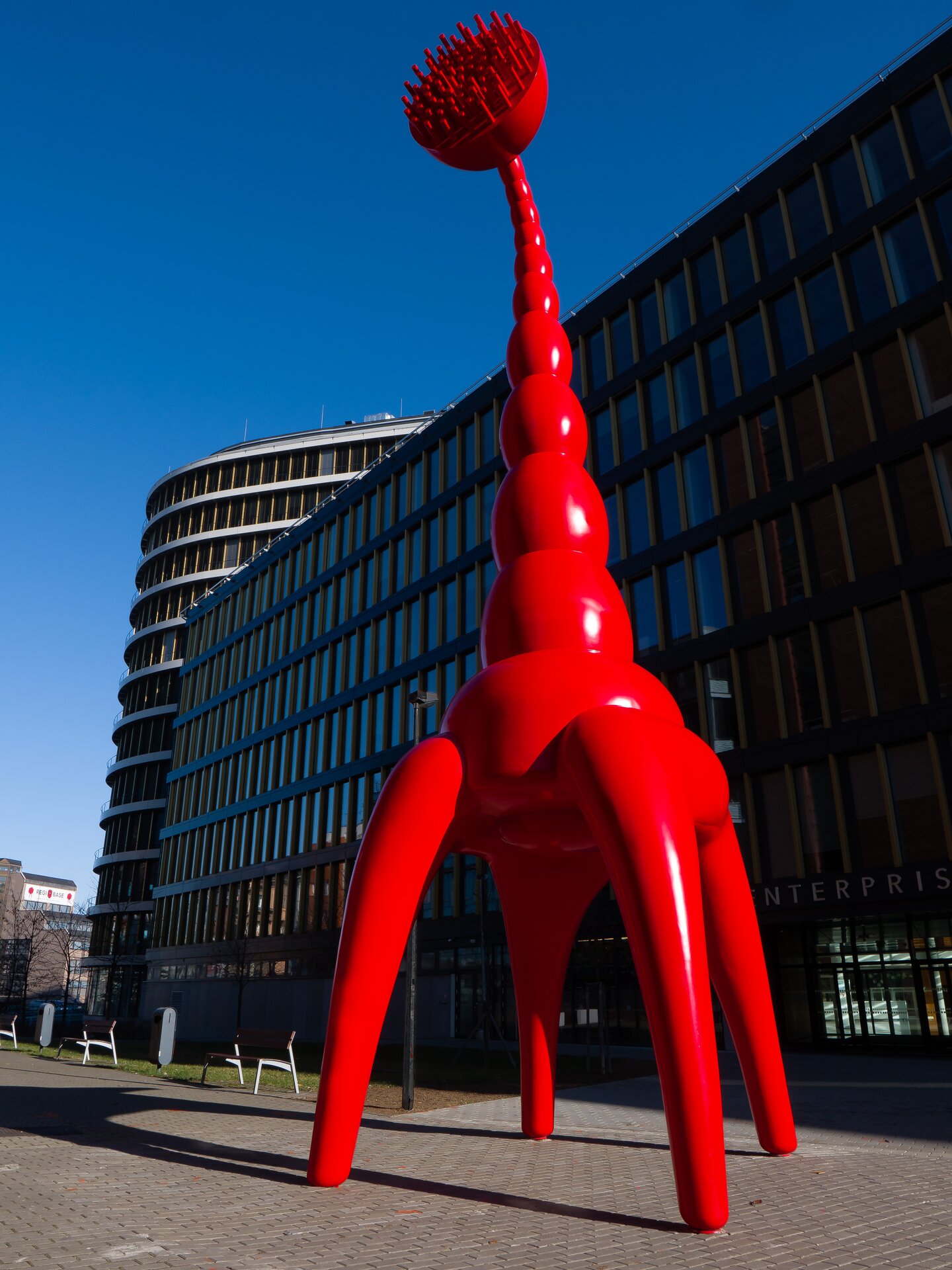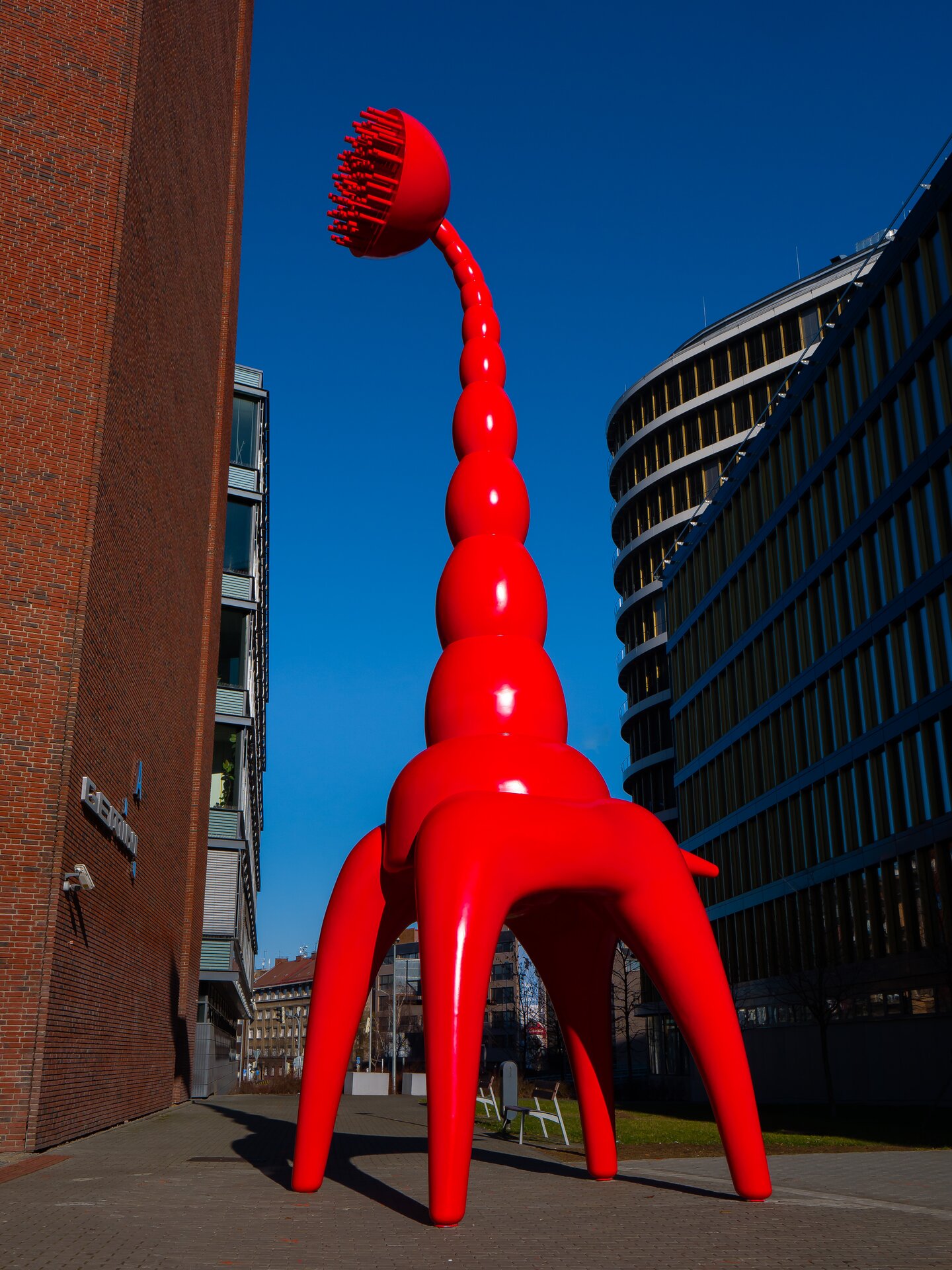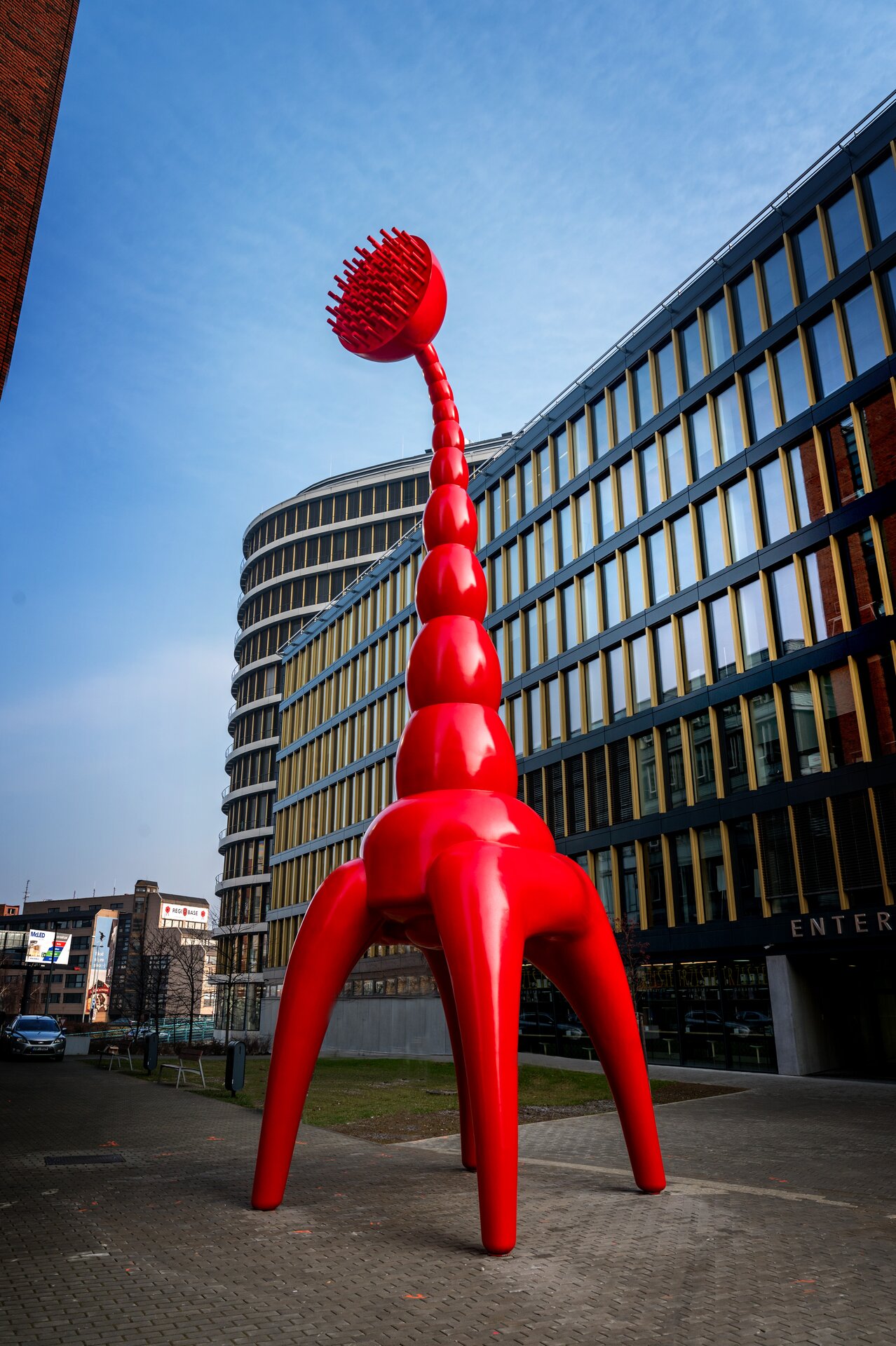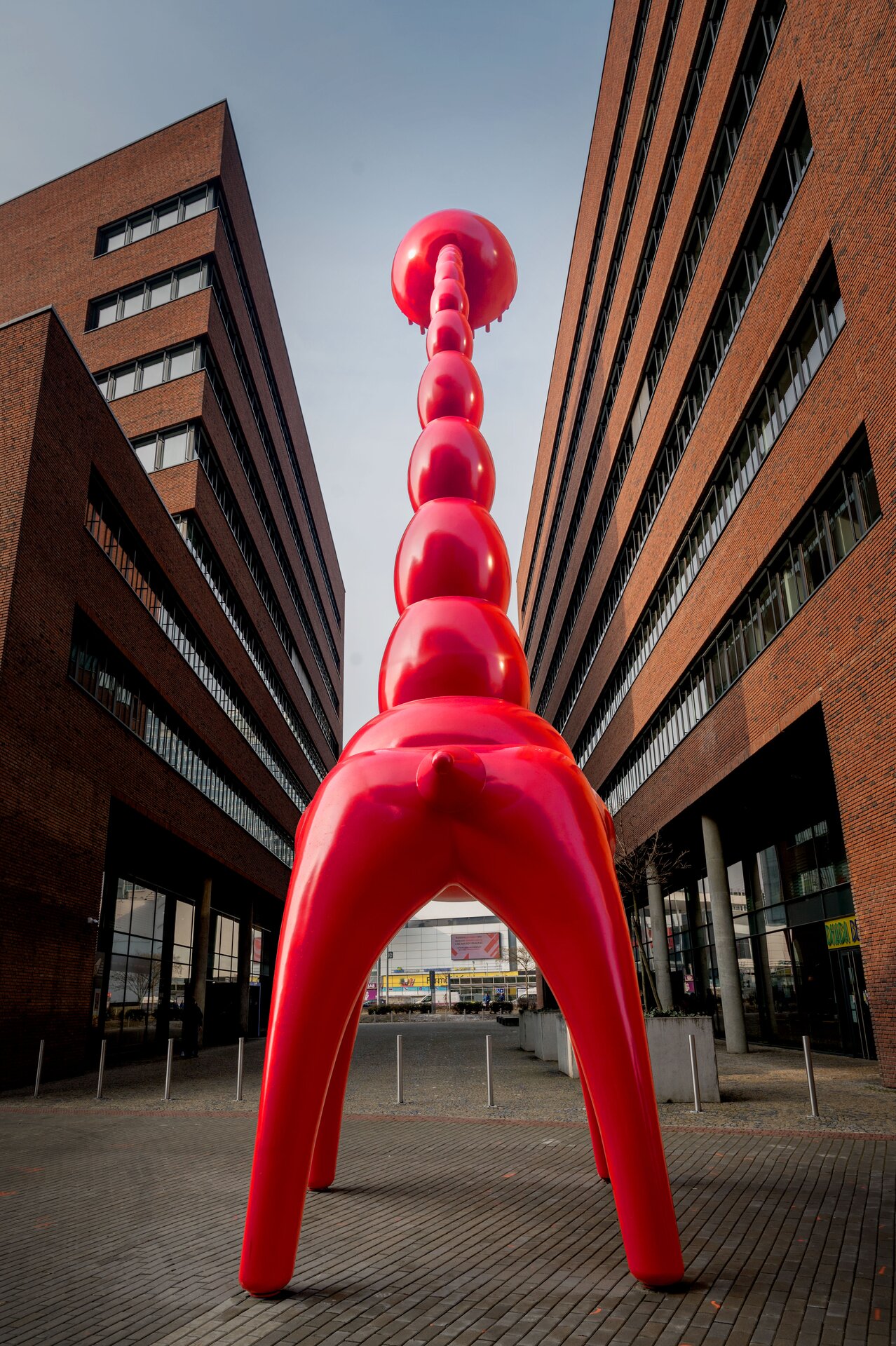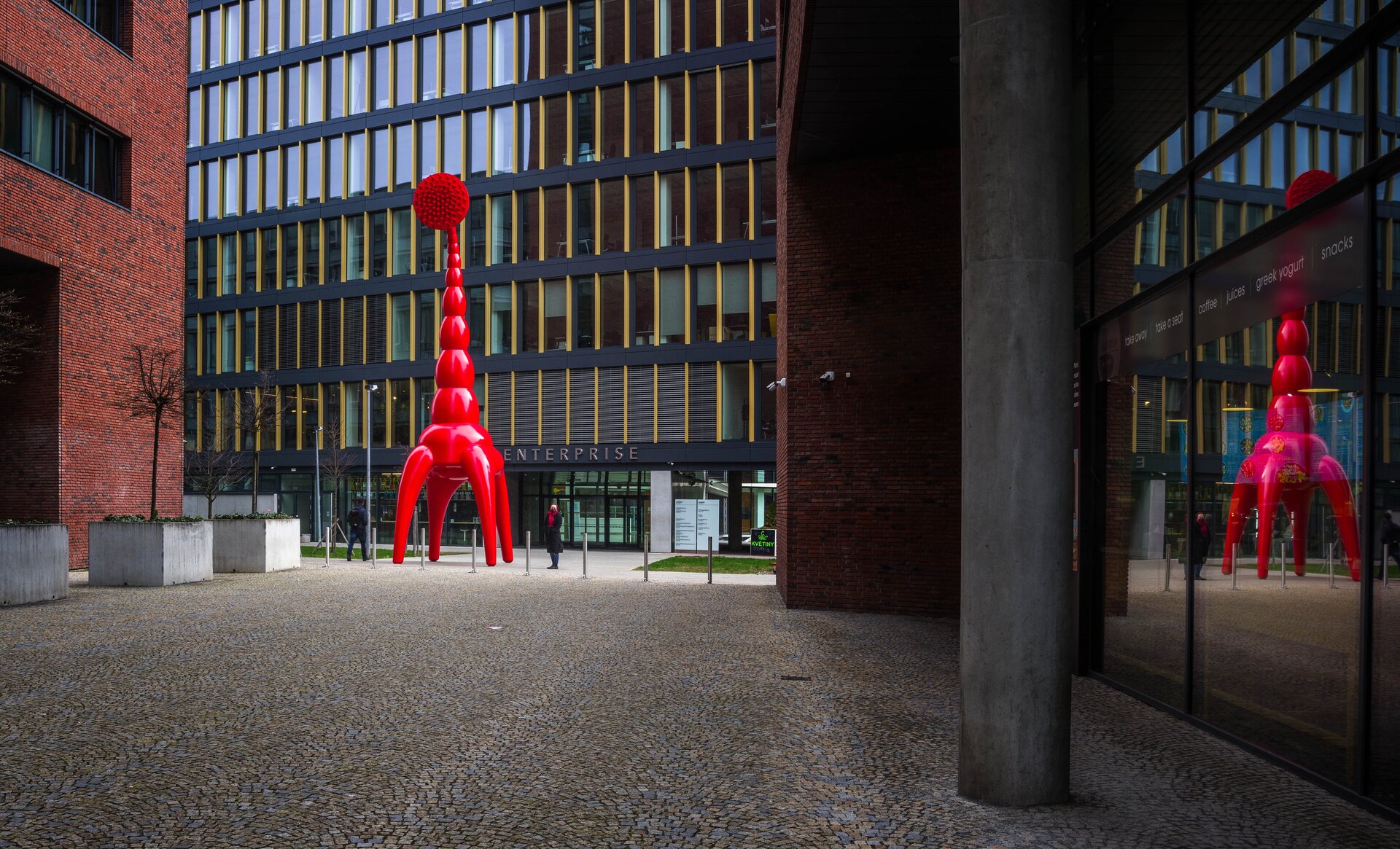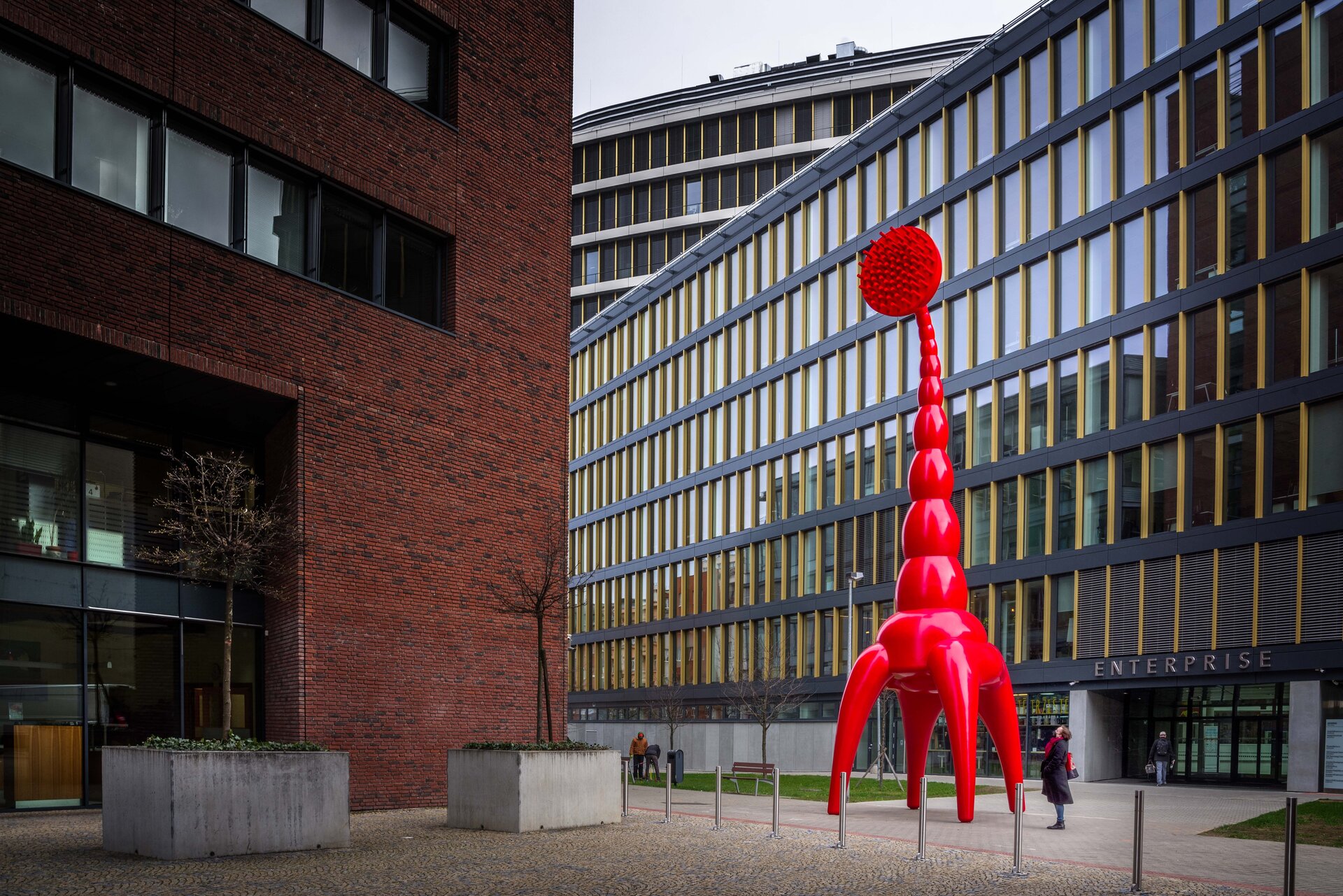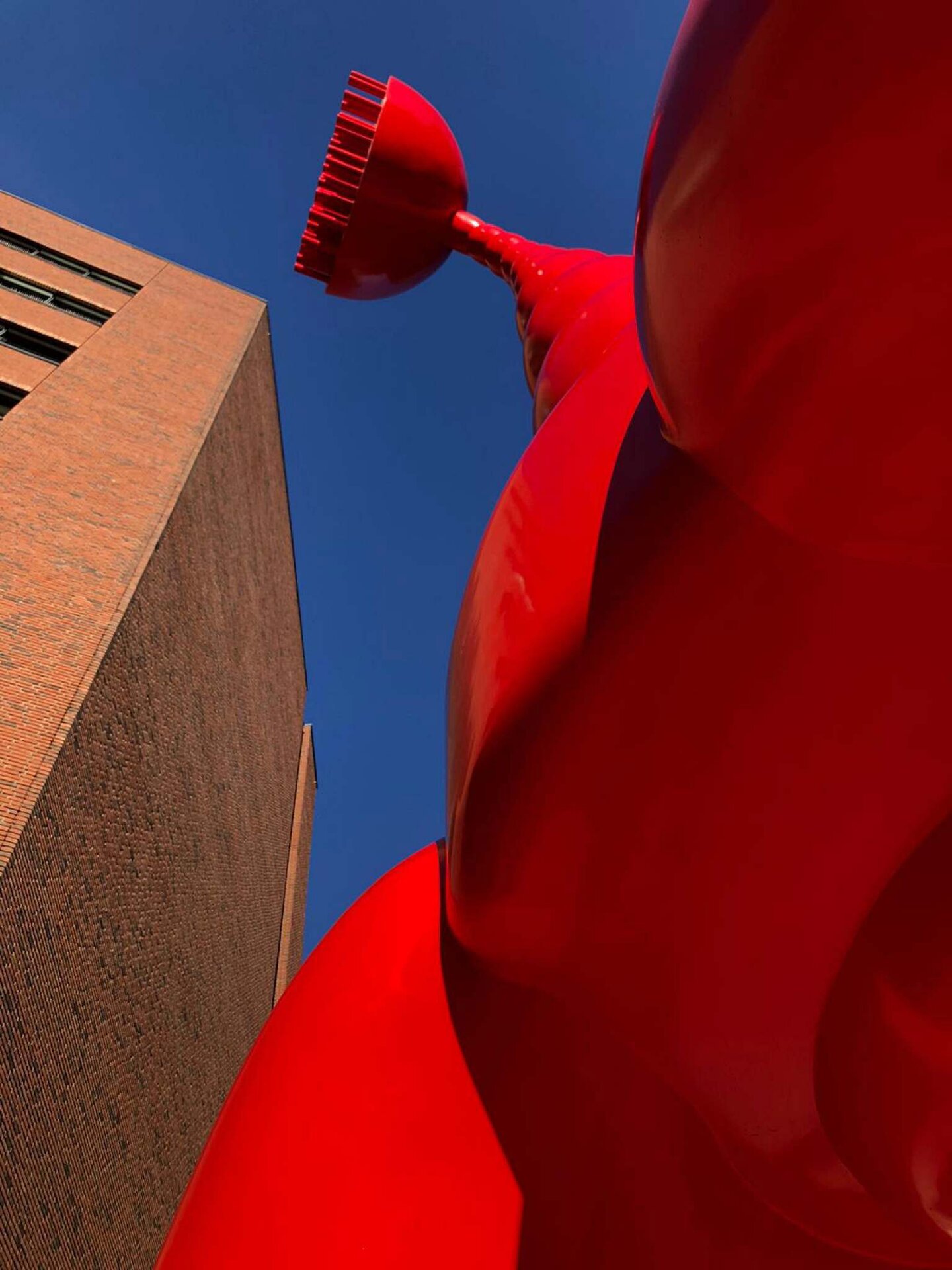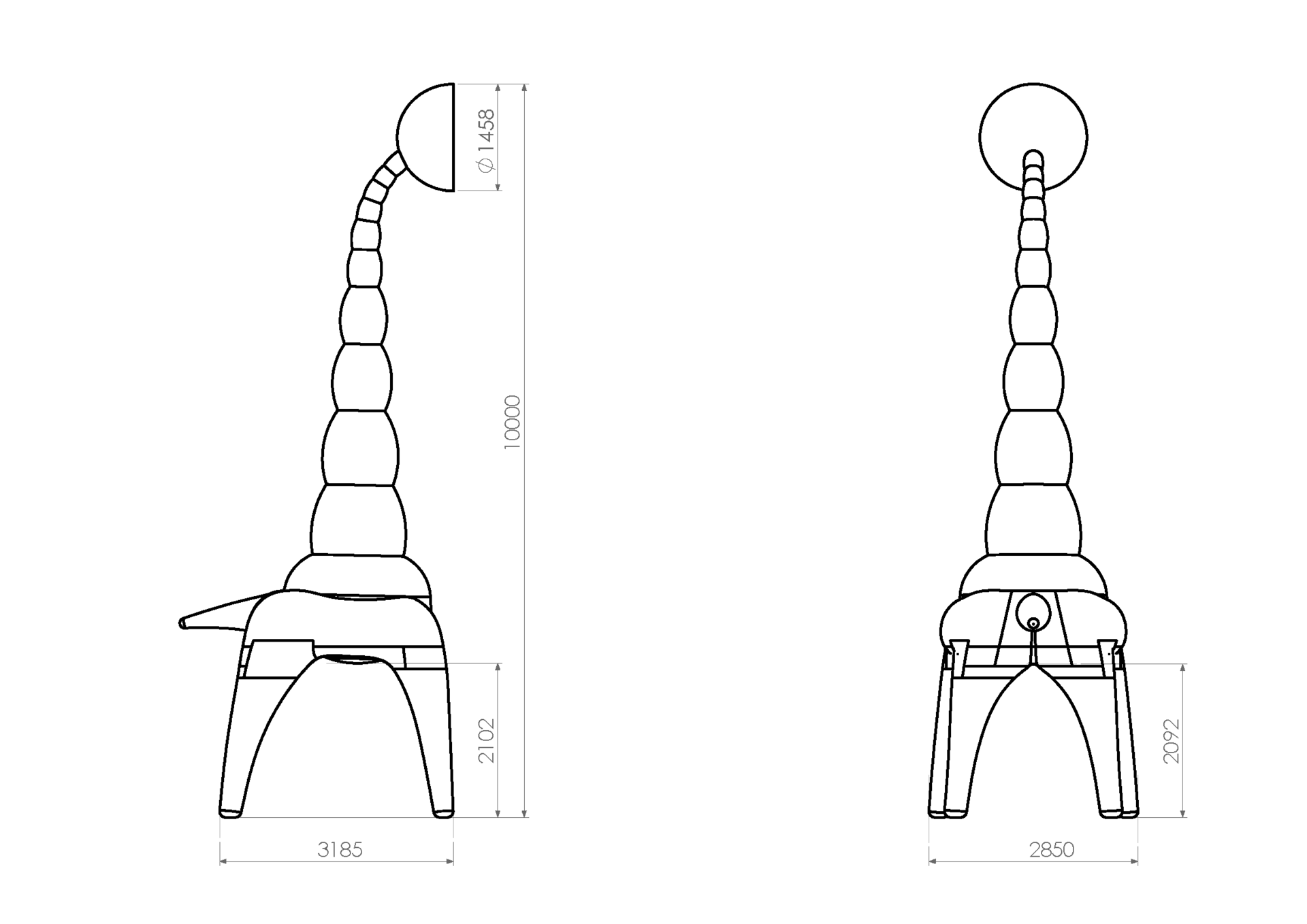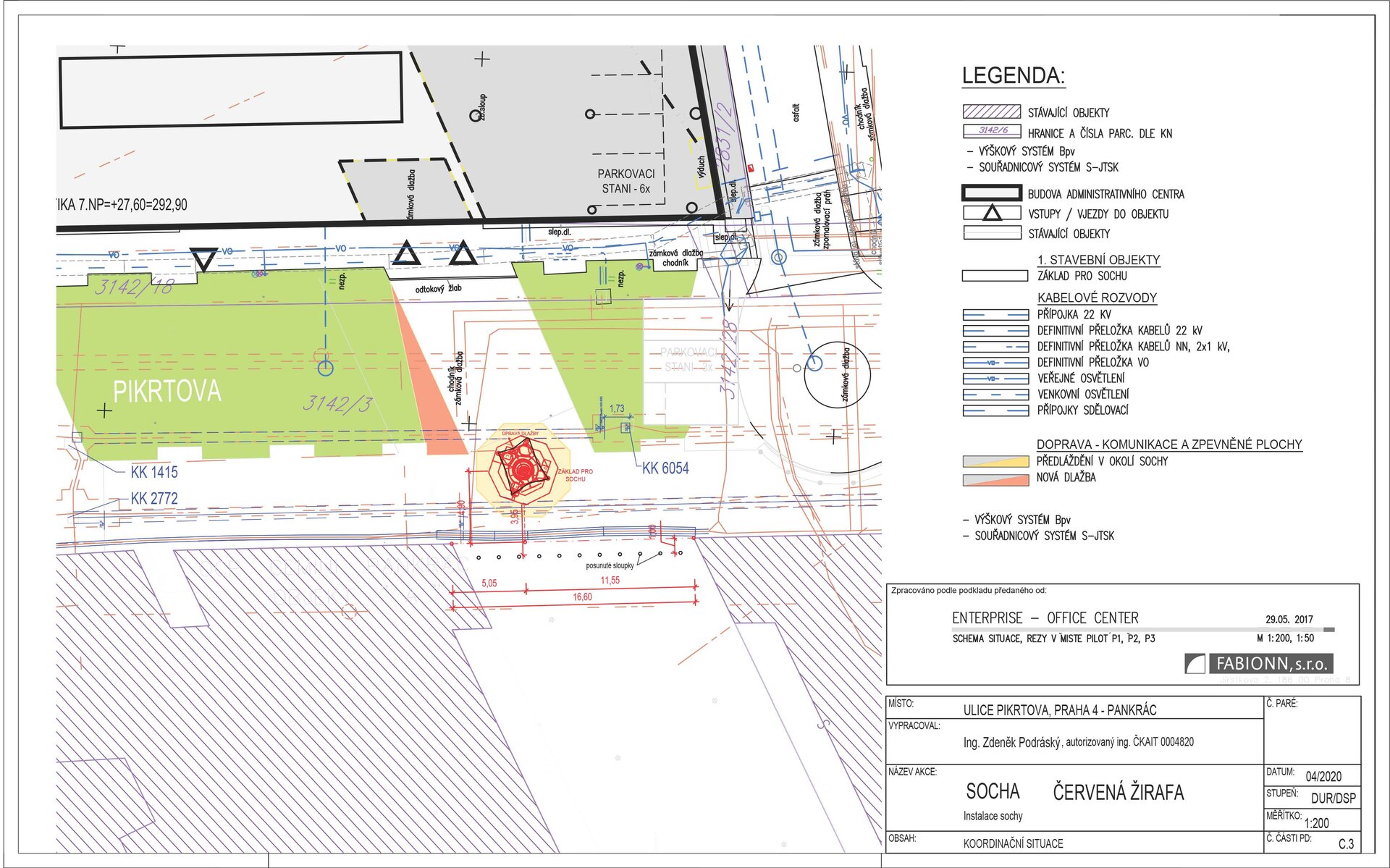 | | |
| --- | --- |
| Author | Jaroslav Róna |
| Studio | |
| Location | Před budovou Enterprise, Pikrtova ulice, Pankrác , Praha 4. |
| Investor | RSJ |
| Supplier | Jaroslav Róna |
| Date of project approval | November 2020 |
| Fotograf | |
Between huge and slightly cold blocks of administrative buildings, which create high and tight corridor designated only for pedestrians, I searched expressive vertical shape which would stand between two main views – from Pikrtova street and pedestrian corridor (Na Pankráci street) to Enterprise building. I designed a fantastic animal – red giraffe, inspired by a real animal but with a body which has undergone marvellous transformation.
A body with a small tail which resemble cylindrical tank is carried by simplified legs. From the body raises a long neck elegantly shaped and crowned by a head resembling shower head, but it can also evocate flower or sun. To enforce its place in the competition with immense and hight volumes, the statue is 10m high and covered in red colour.
The requirements of the environment in which the statue is placed were major for the design of the statue. Therfore the statue is simple, playful, expressive and cultivate imagination and has a good vibe.
Material: Bronze, Stainless steel, Red paint
High: 10 m
Weight: 7,5 t
Green building
Environmental certification
| | |
| --- | --- |
| Type and level of certificate | - |
Water management
| | |
| --- | --- |
| Is rainwater used for irrigation? | |
| Is rainwater used for other purposes, e.g. toilet flushing ? | |
| Does the building have a green roof / facade ? | |
| Is reclaimed waste water used, e.g. from showers and sinks ? | |
The quality of the indoor environment
| | |
| --- | --- |
| Is clean air supply automated ? | |
| Is comfortable temperature during summer and winter automated? | |
| Is natural lighting guaranteed in all living areas? | |
| Is artificial lighting automated? | |
| Is acoustic comfort, specifically reverberation time, guaranteed? | |
| Does the layout solution include zoning and ergonomics elements? | |
Principles of circular economics
| | |
| --- | --- |
| Does the project use recycled materials? | |
| Does the project use recyclable materials? | |
| Are materials with a documented Environmental Product Declaration (EPD) promoted in the project? | |
| Are other sustainability certifications used for materials and elements? | |
Energy efficiency
| | |
| --- | --- |
| Energy performance class of the building according to the Energy Performance Certificate of the building | |
| Is efficient energy management (measurement and regular analysis of consumption data) considered? | |
| Are renewable sources of energy used, e.g. solar system, photovoltaics? | |
Interconnection with surroundings
| | |
| --- | --- |
| Does the project enable the easy use of public transport? | |
| Does the project support the use of alternative modes of transport, e.g cycling, walking etc. ? | |
| Is there access to recreational natural areas, e.g. parks, in the immediate vicinity of the building? | |