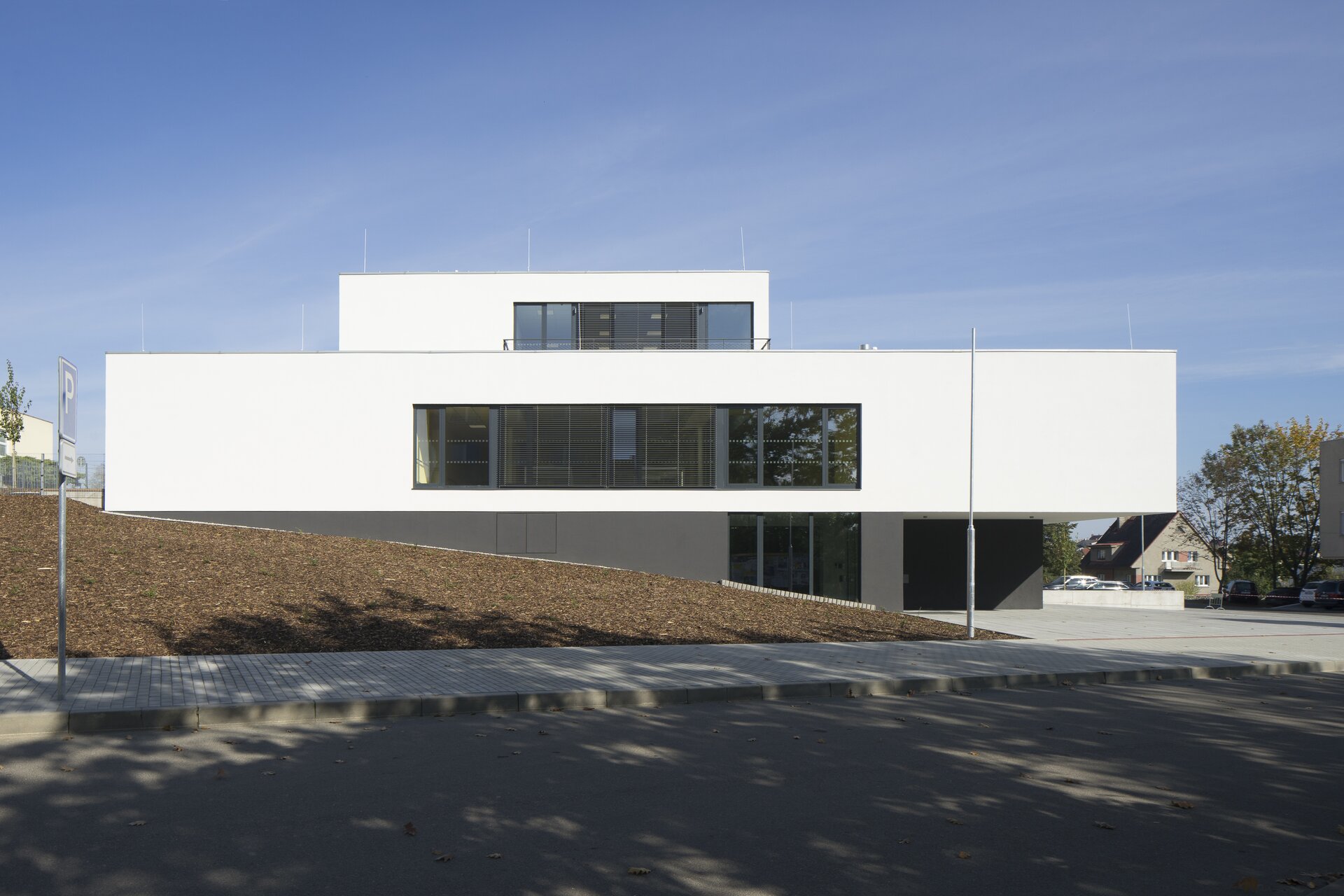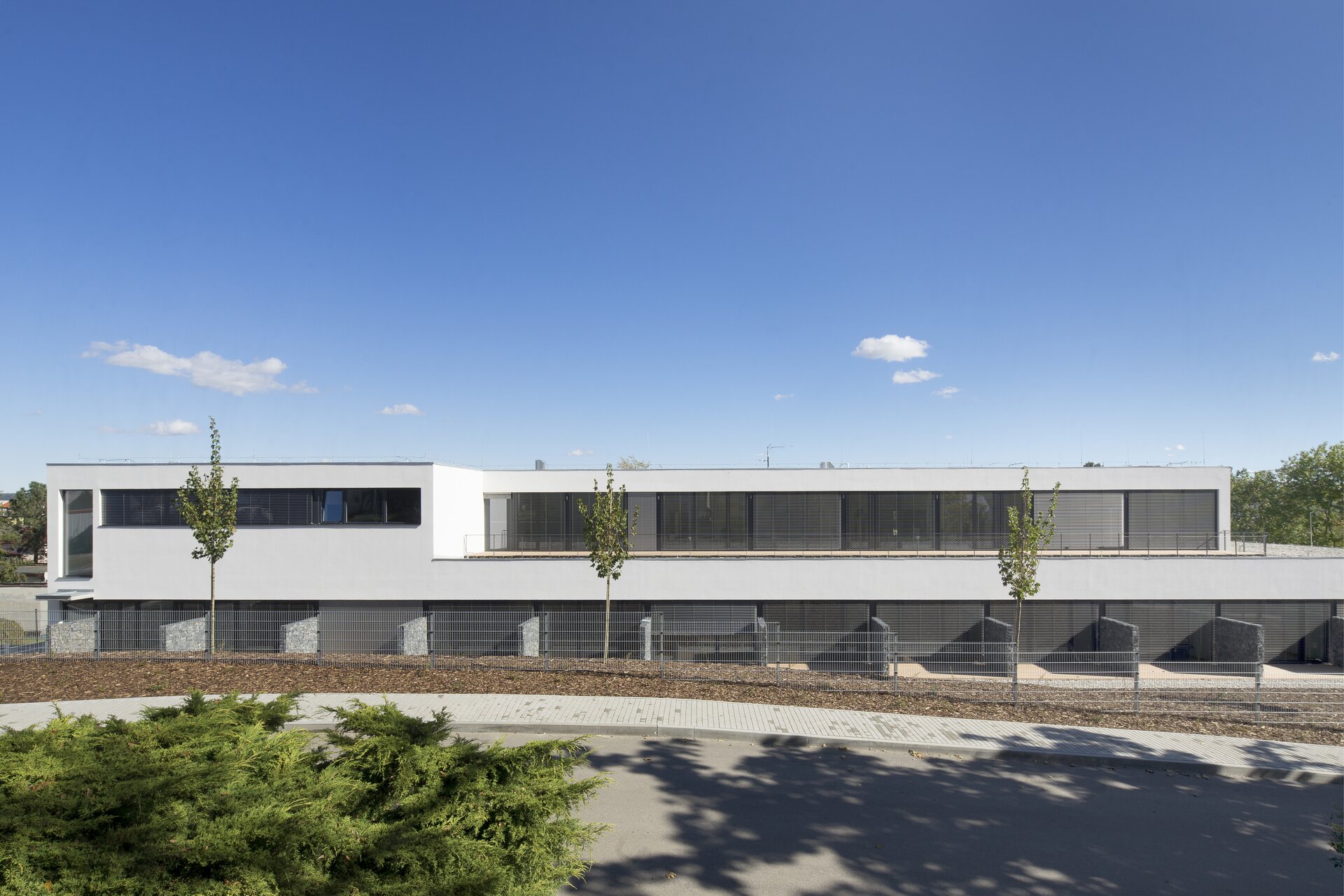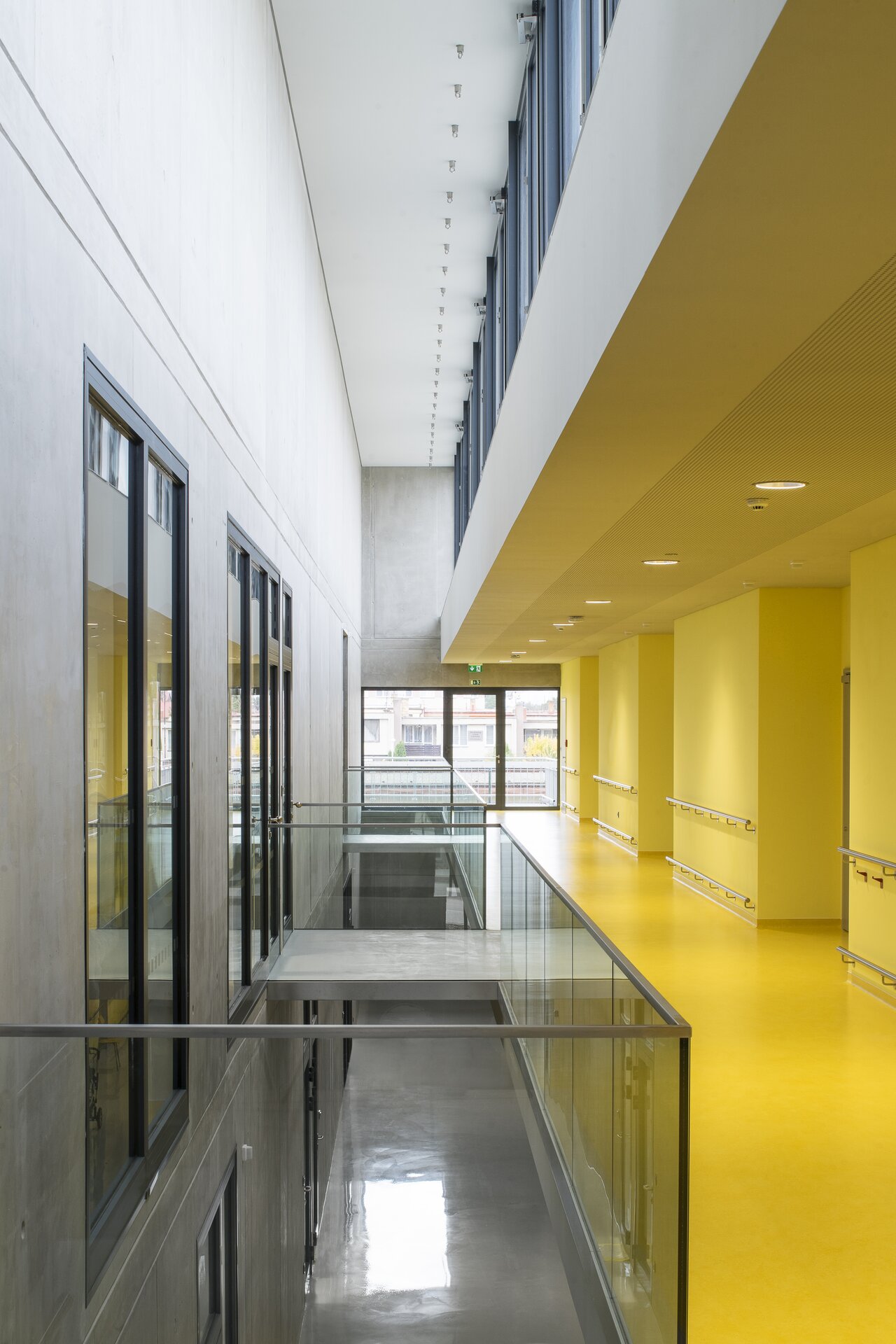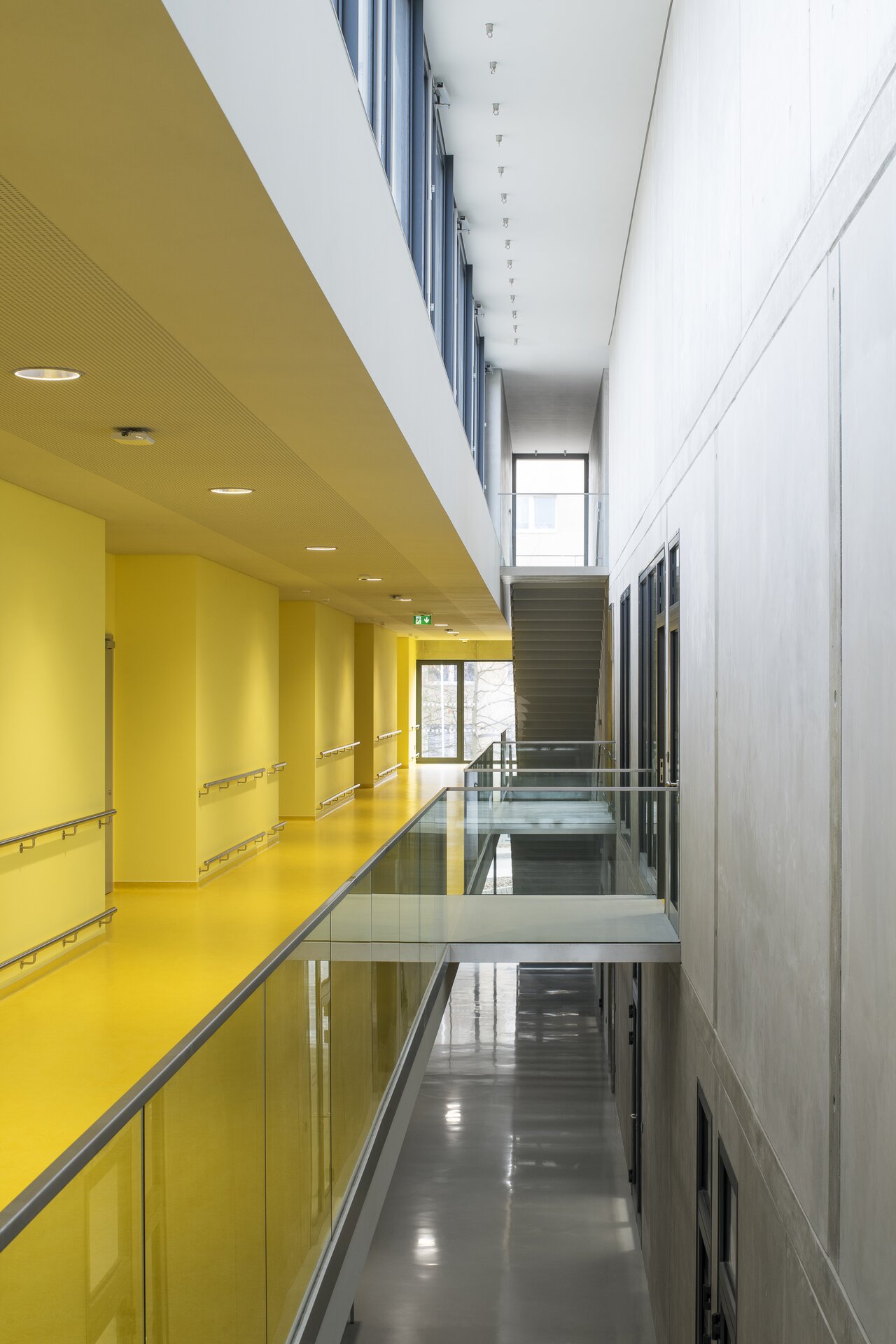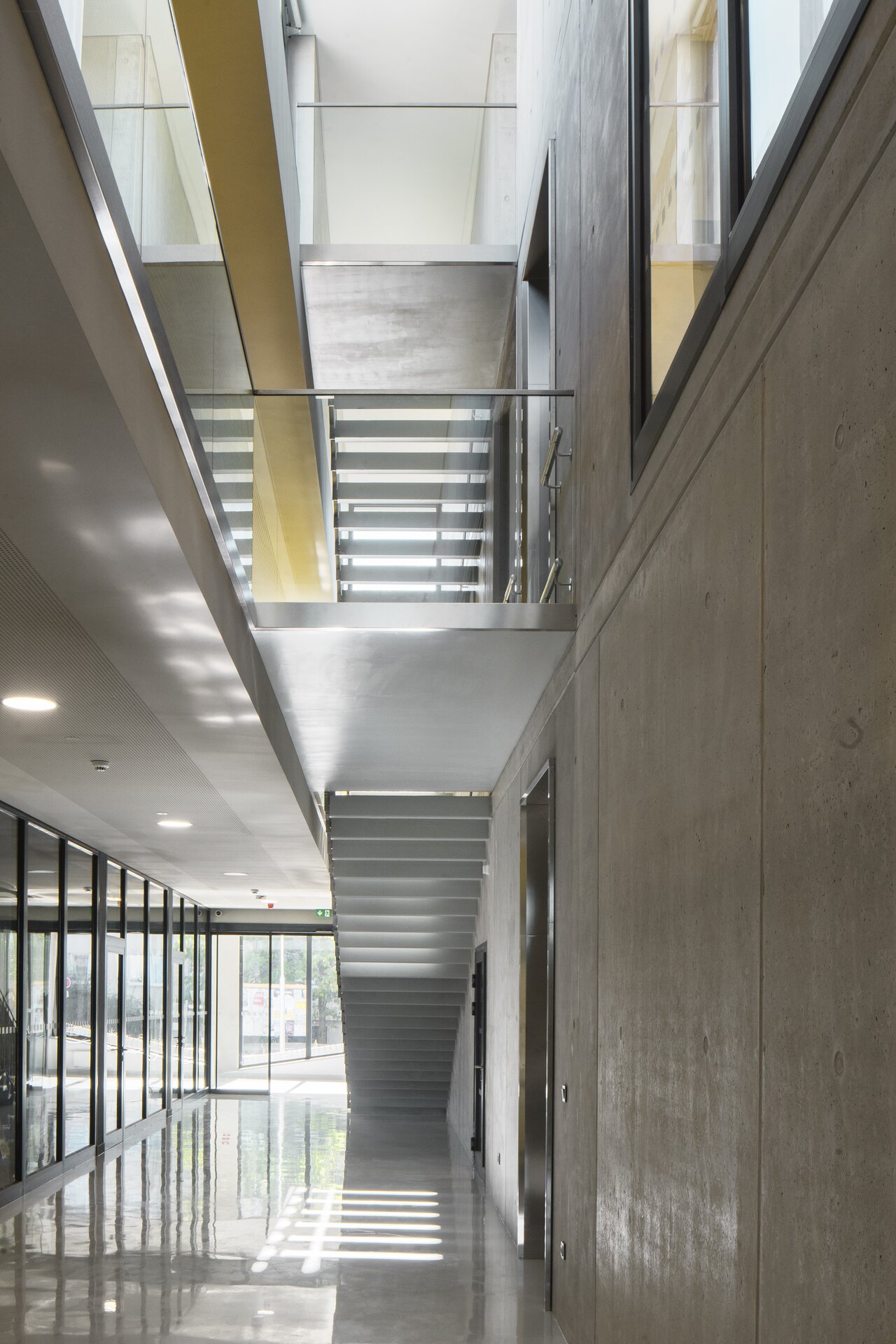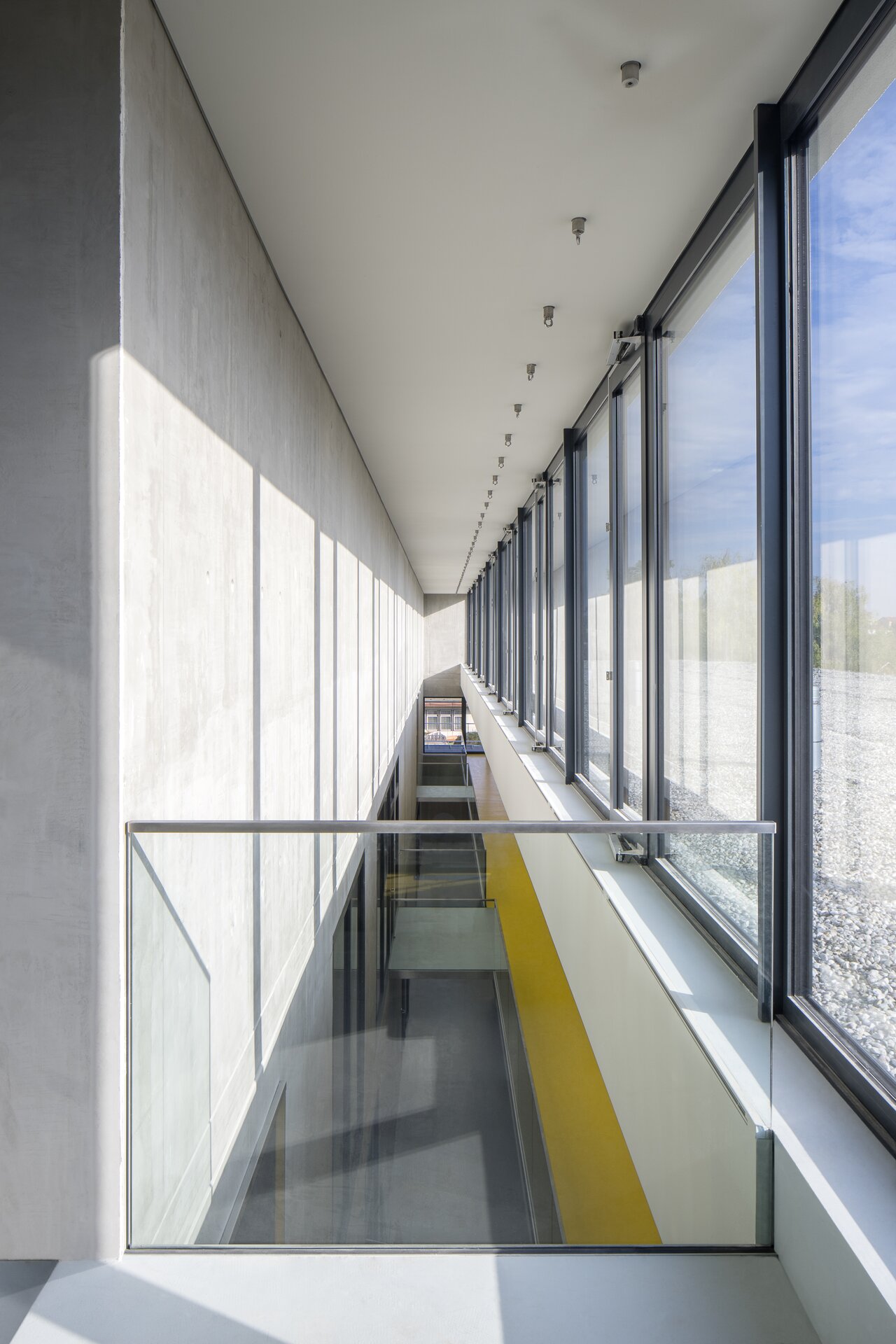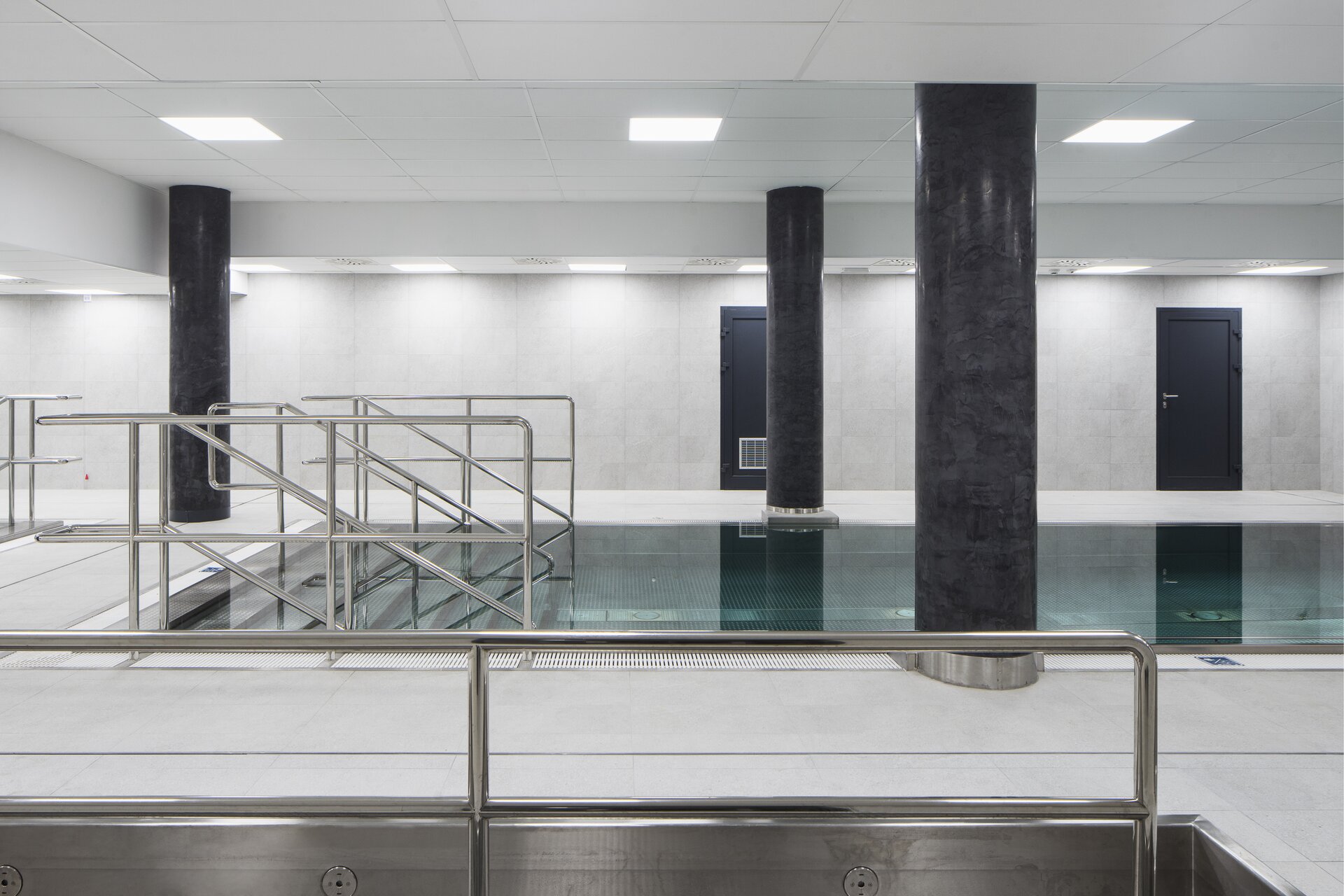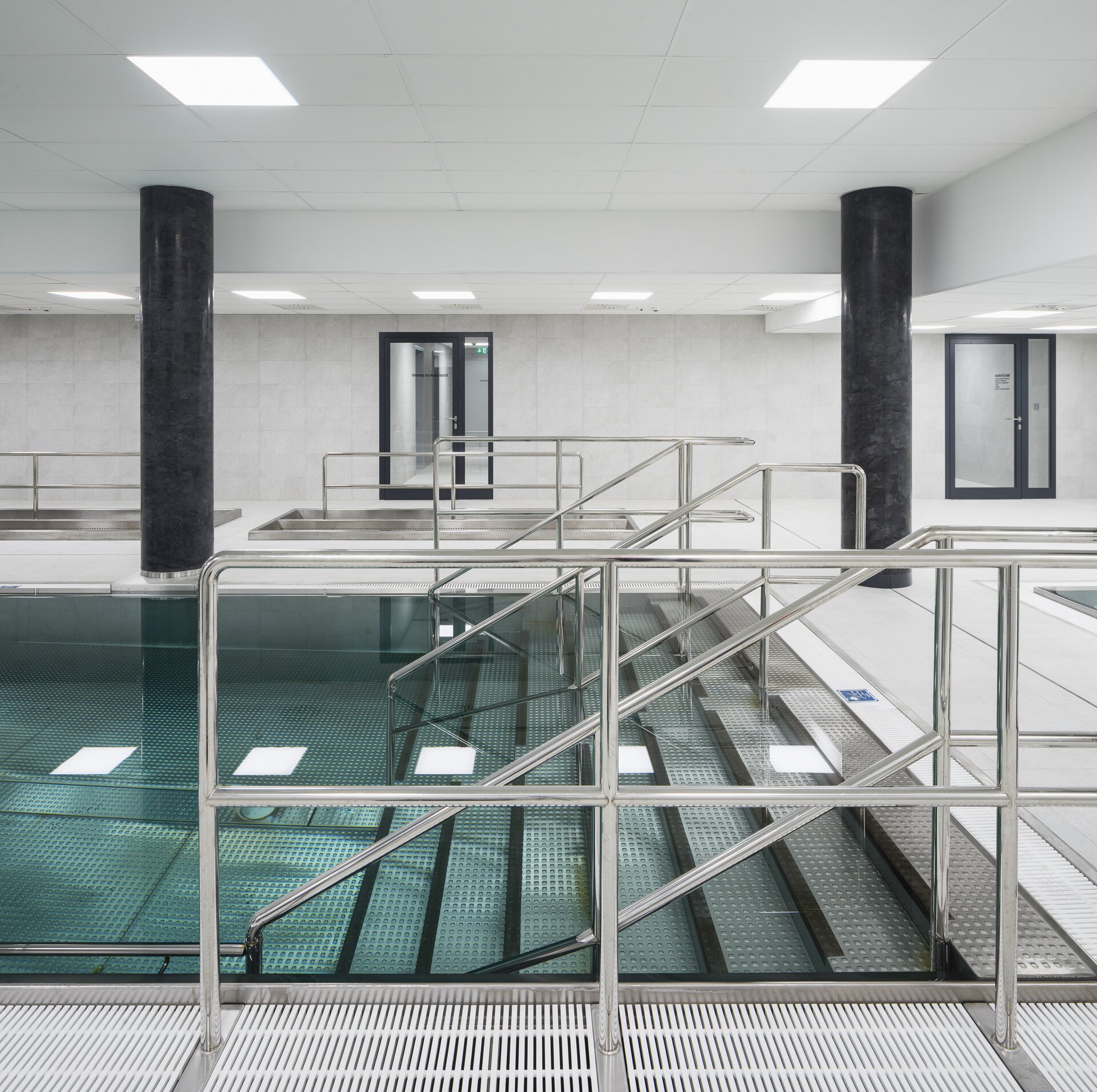 Author
Ing. arch. Zbyněk Skala, STA, projektový ateliér, s.r.o., Havlíčkova 247, 386 01 Strakonice
Studio
Location
areál Nemocnice Rudolfa a Stefanice Benešov, a.s., Benešov, ulice K nemocnici
k.ú. Benešov u Prahy - p.č. 1836/1, 1847/3, 1847/31, 1848/1, 1849/3, 1849/4
Investor
Nemocnice Rudolfa a Stefanie Benešov, a.s., nemocnice Středočeského kraje (IČO: 2725236)
Máchova 400, 25646 Benešov
Supplier
BDS Benešov, s.r.o., Struhařov, Myslíč 30, 25601
Date of project approval
October 2020
Fotograf
The rehabilitation klinik is something between the hospital and a SPA. In this case, the new house has formed the border between the hospital and the city. The building is forming the main Entrance to the entire complex. The face of the Building creates the face of the whole hospital. The house is in the hill. The difference is more than one floor. The layout of the floor plan has got five tracts. There is a free space between the central tract and the eastern main corridor. On the ground floor there are ambulances, swimming pools, electrotherapy, hydrotherapy, but also a cafe with a piazza. On the 2 floor is a double inpatient department with together service facilities in the central tract. Half of the inpatient department has got terraces and contact with the terrain. On the last semi storey there are physiotherapy rooms and staff facilities. The mass of the building is reduced in the form of a modern villa.
Cubic kapacity 16 200 m3
Built up area 1677 m2
costs without VAT 190 082 645,- Kč
includes 20 rooms, physiotherapy, hydrotherapy, electrotherapy, balneo
Green building
Environmental certification
| | |
| --- | --- |
| Type and level of certificate | - |
Water management
| | |
| --- | --- |
| Is rainwater used for irrigation? | |
| Is rainwater used for other purposes, e.g. toilet flushing ? | |
| Does the building have a green roof / facade ? | |
| Is reclaimed waste water used, e.g. from showers and sinks ? | |
The quality of the indoor environment
| | |
| --- | --- |
| Is clean air supply automated ? | |
| Is comfortable temperature during summer and winter automated? | |
| Is natural lighting guaranteed in all living areas? | |
| Is artificial lighting automated? | |
| Is acoustic comfort, specifically reverberation time, guaranteed? | |
| Does the layout solution include zoning and ergonomics elements? | |
Principles of circular economics
| | |
| --- | --- |
| Does the project use recycled materials? | |
| Does the project use recyclable materials? | |
| Are materials with a documented Environmental Product Declaration (EPD) promoted in the project? | |
| Are other sustainability certifications used for materials and elements? | |
Energy efficiency
| | |
| --- | --- |
| Energy performance class of the building according to the Energy Performance Certificate of the building | B |
| Is efficient energy management (measurement and regular analysis of consumption data) considered? | |
| Are renewable sources of energy used, e.g. solar system, photovoltaics? | |
Interconnection with surroundings
| | |
| --- | --- |
| Does the project enable the easy use of public transport? | |
| Does the project support the use of alternative modes of transport, e.g cycling, walking etc. ? | |
| Is there access to recreational natural areas, e.g. parks, in the immediate vicinity of the building? | |