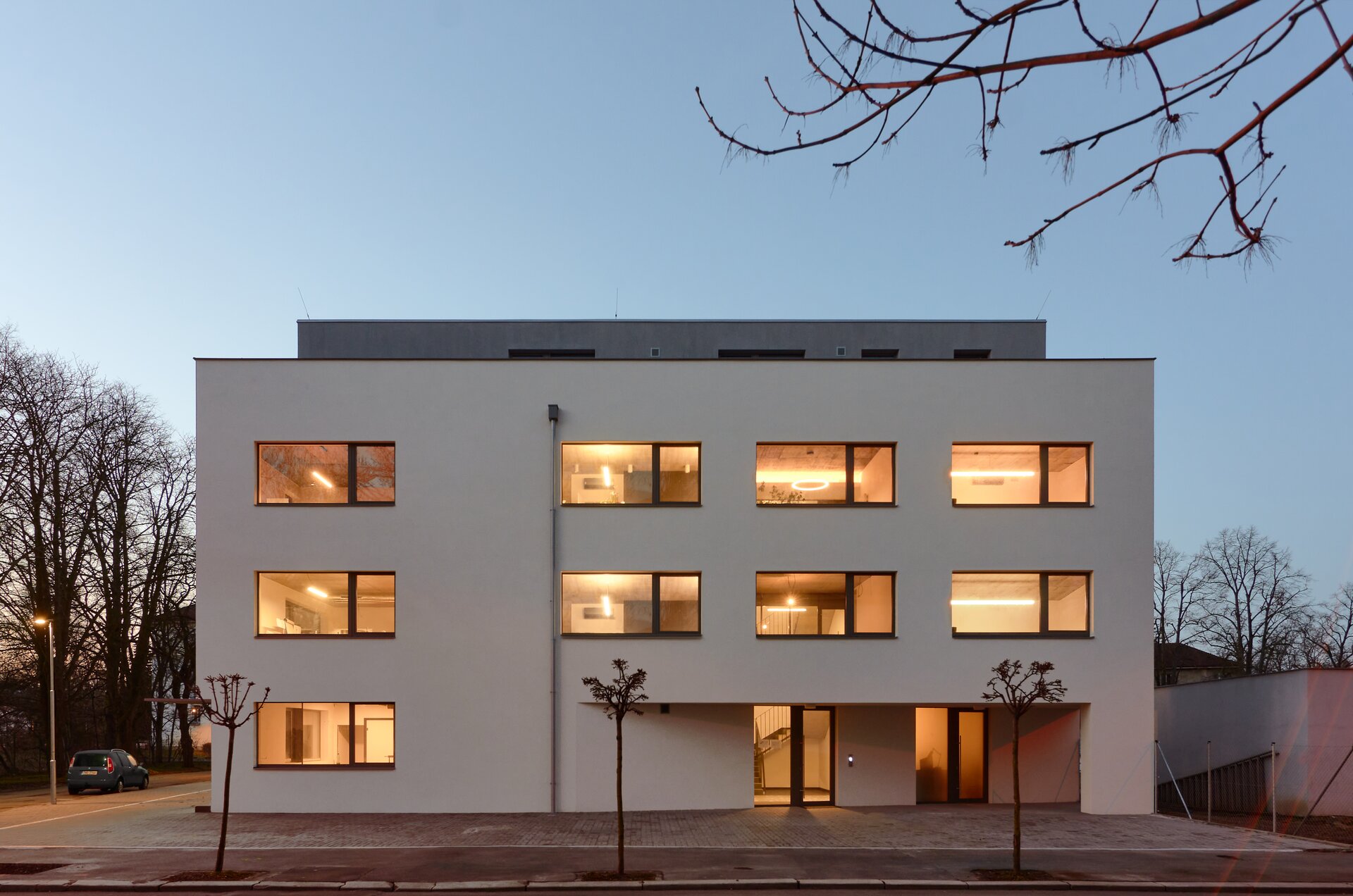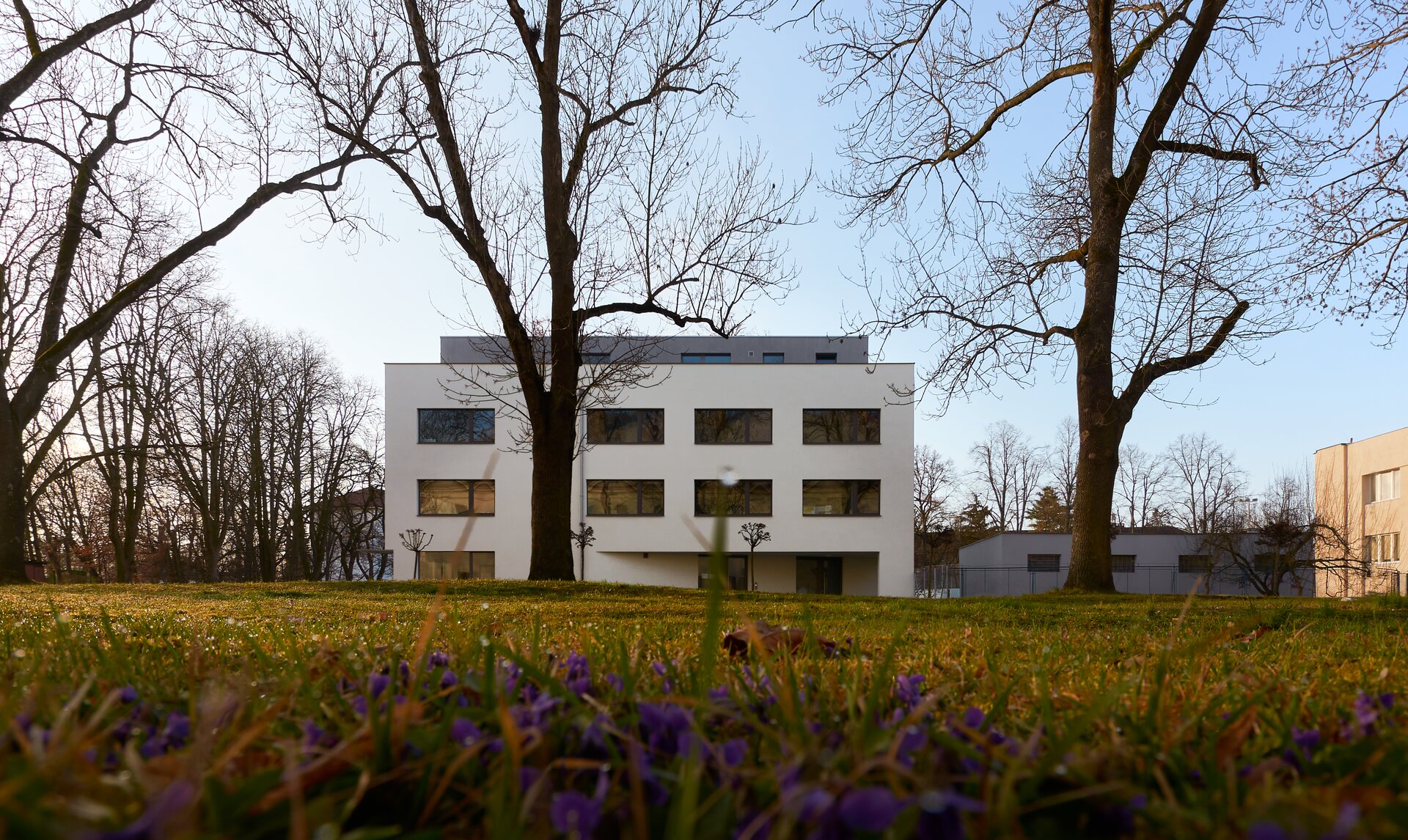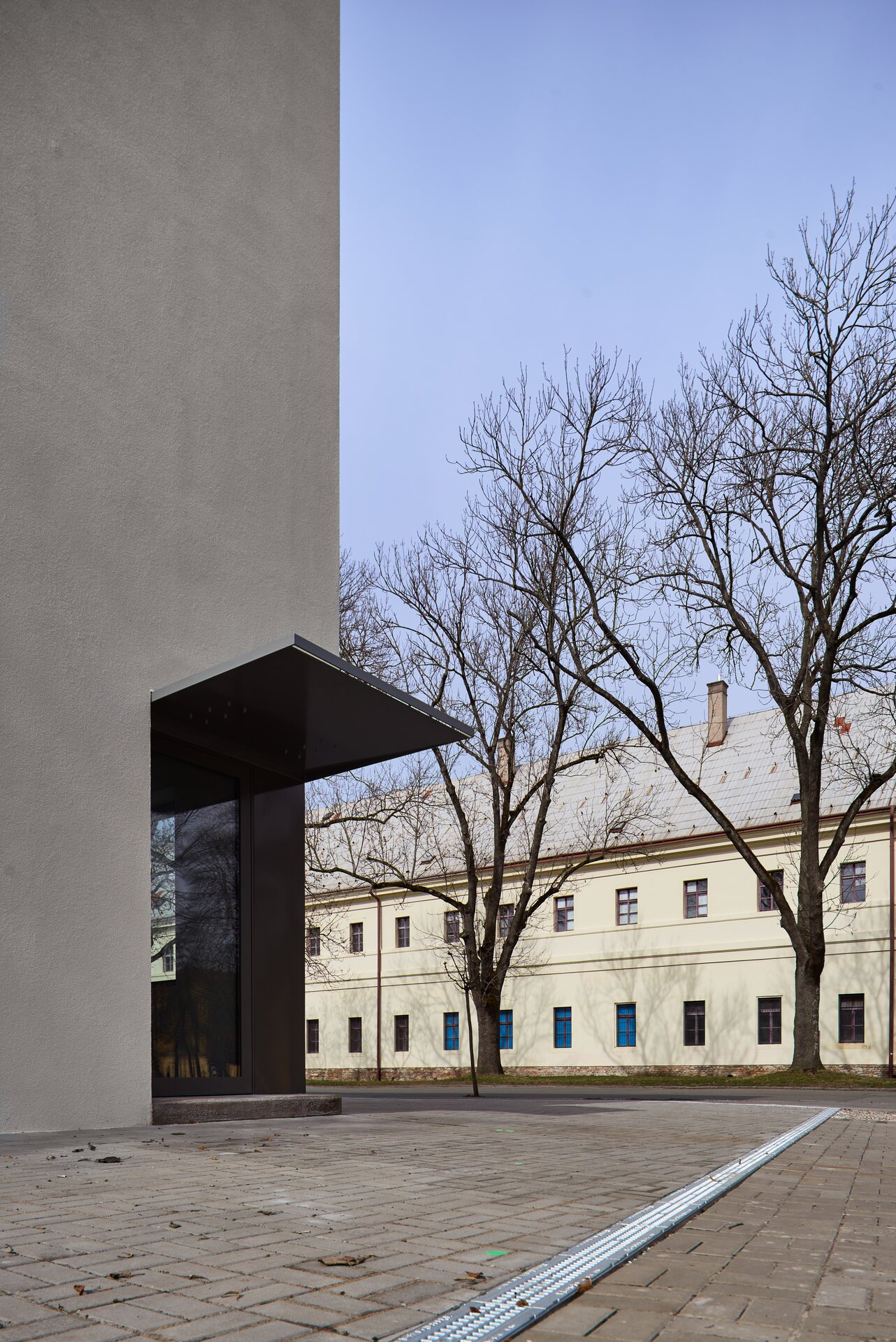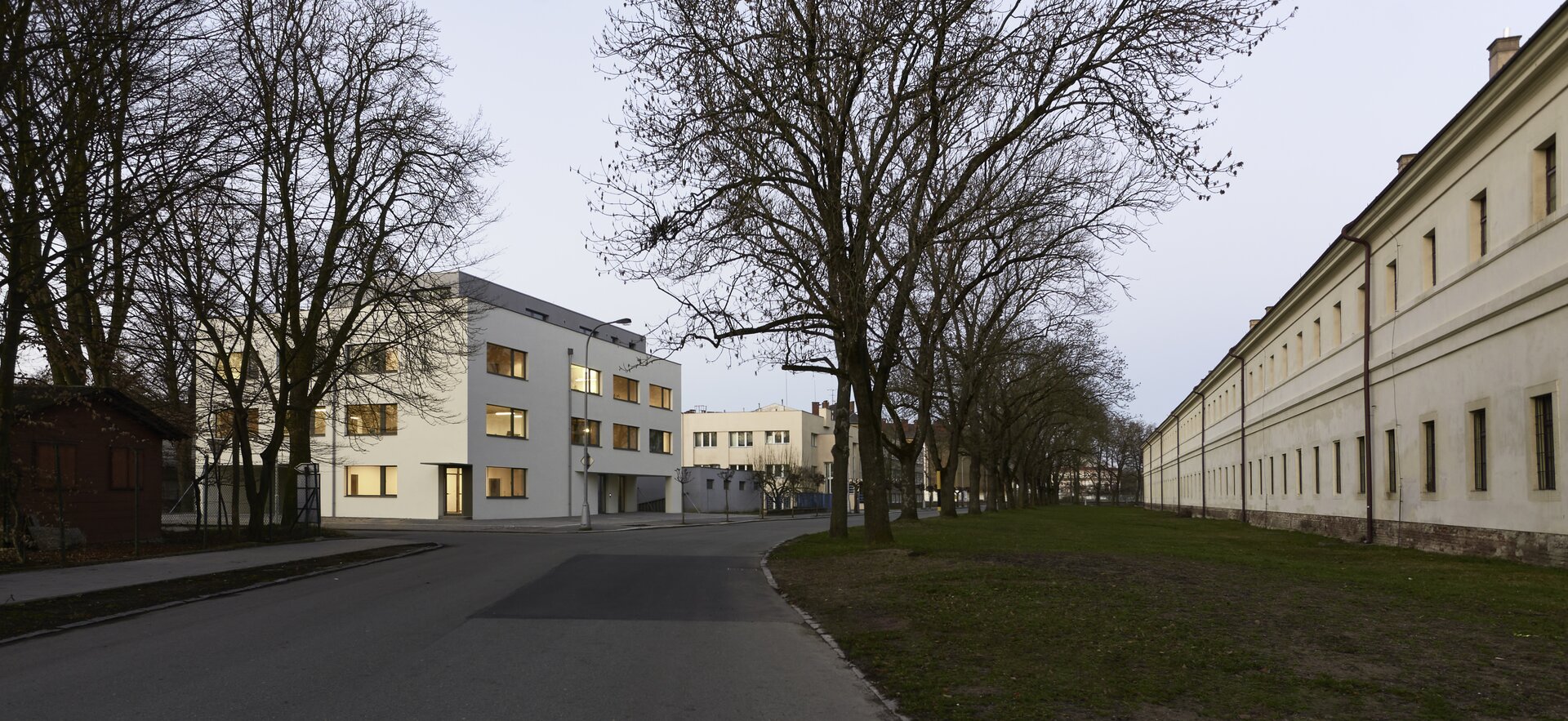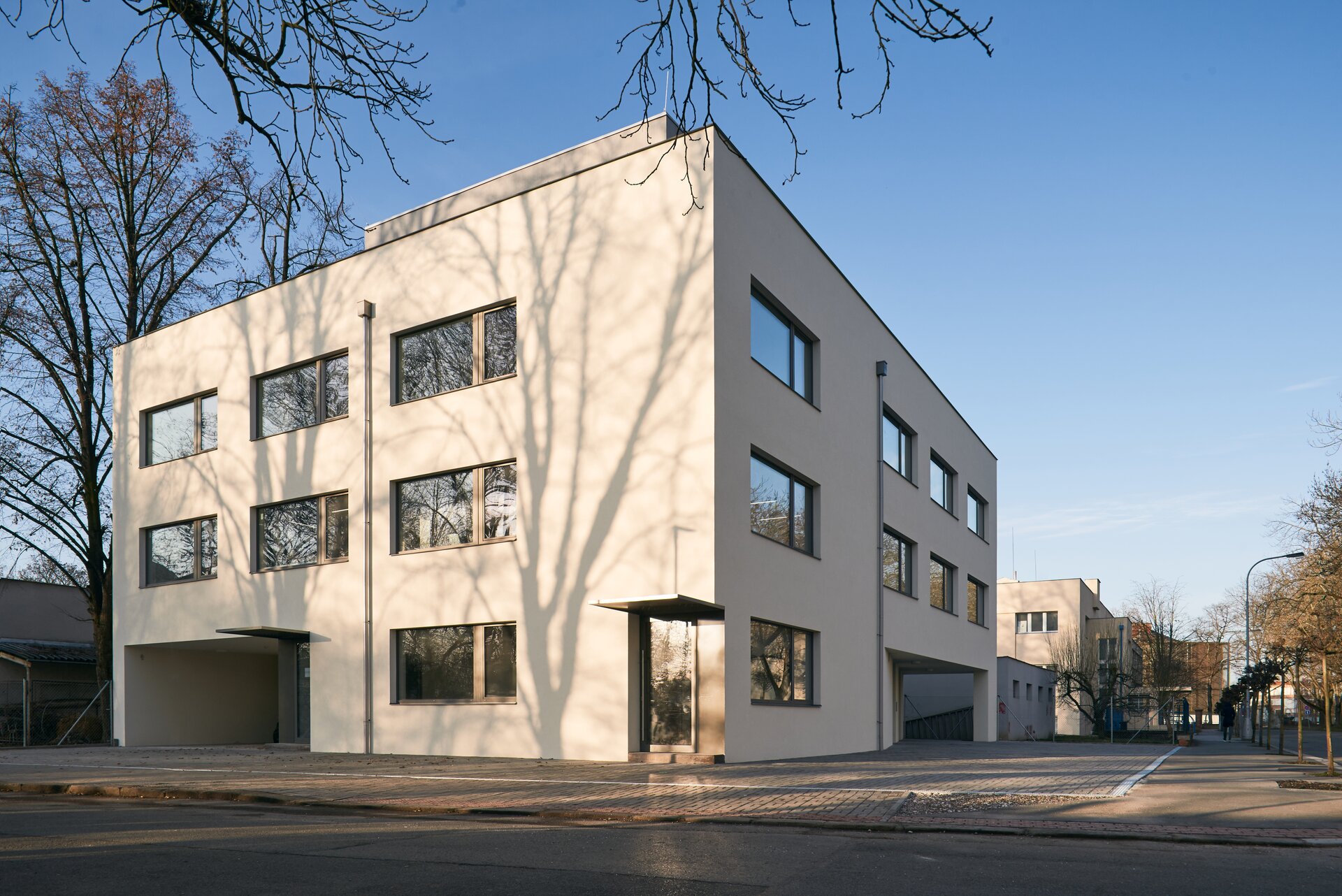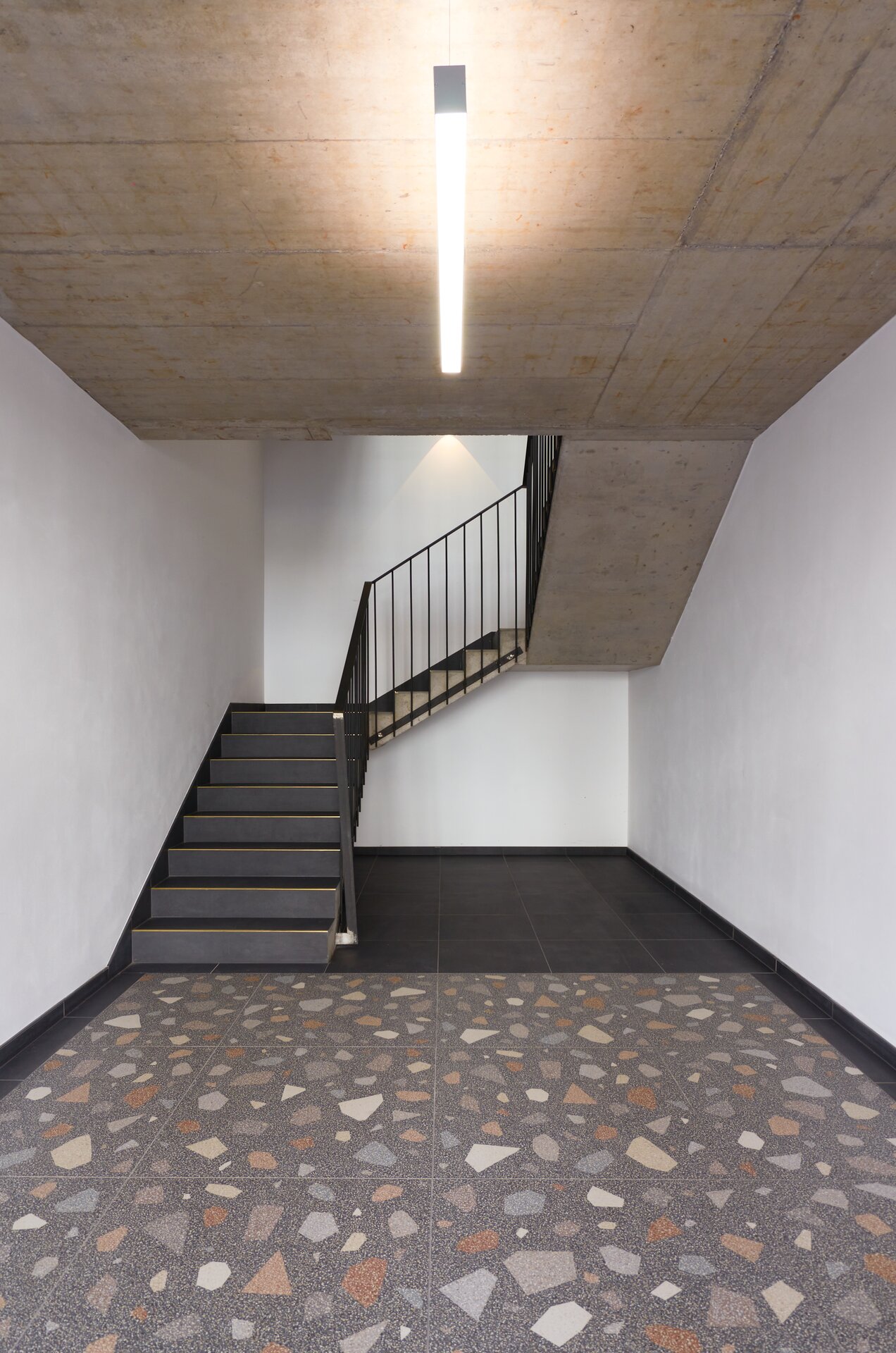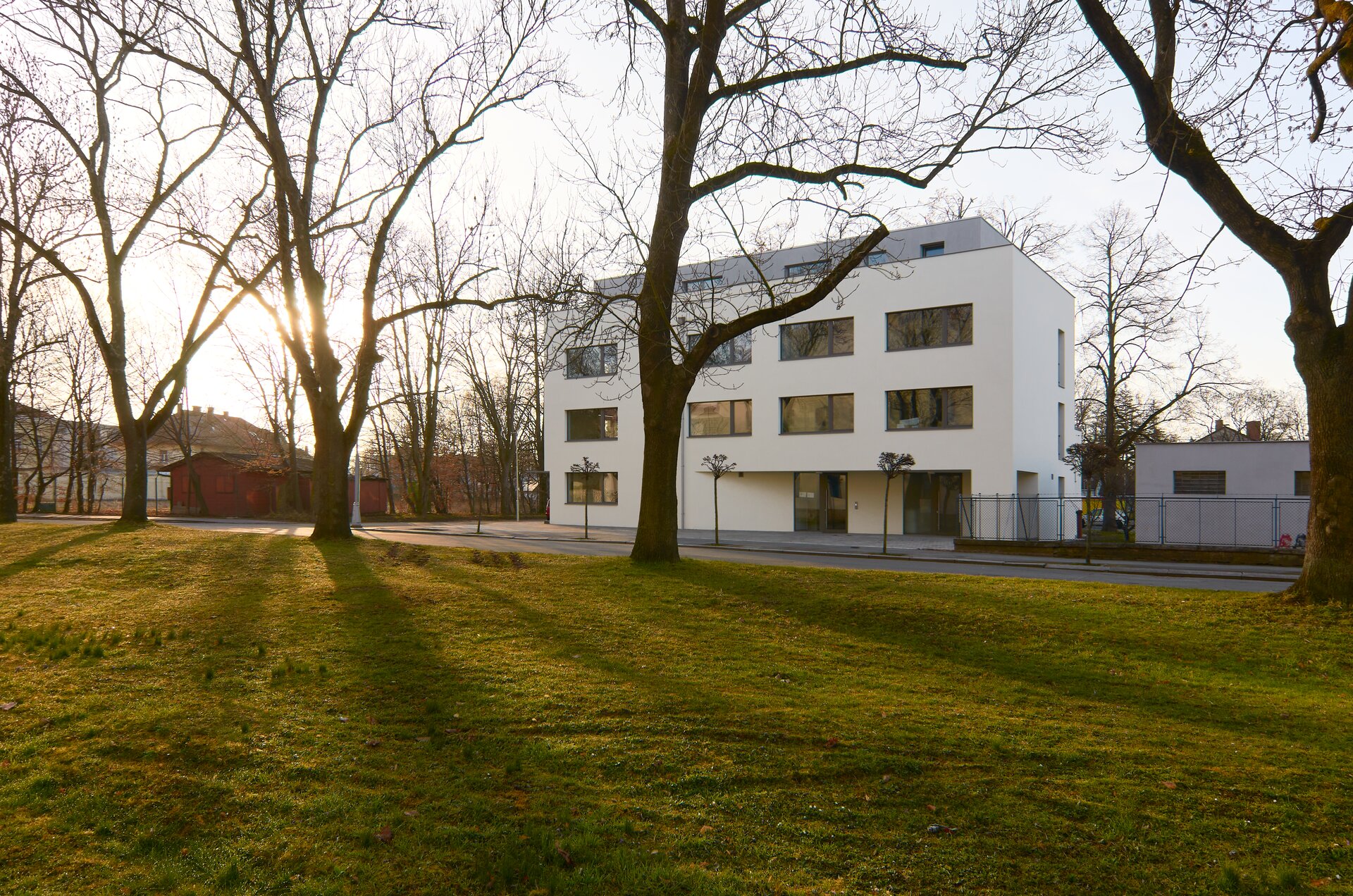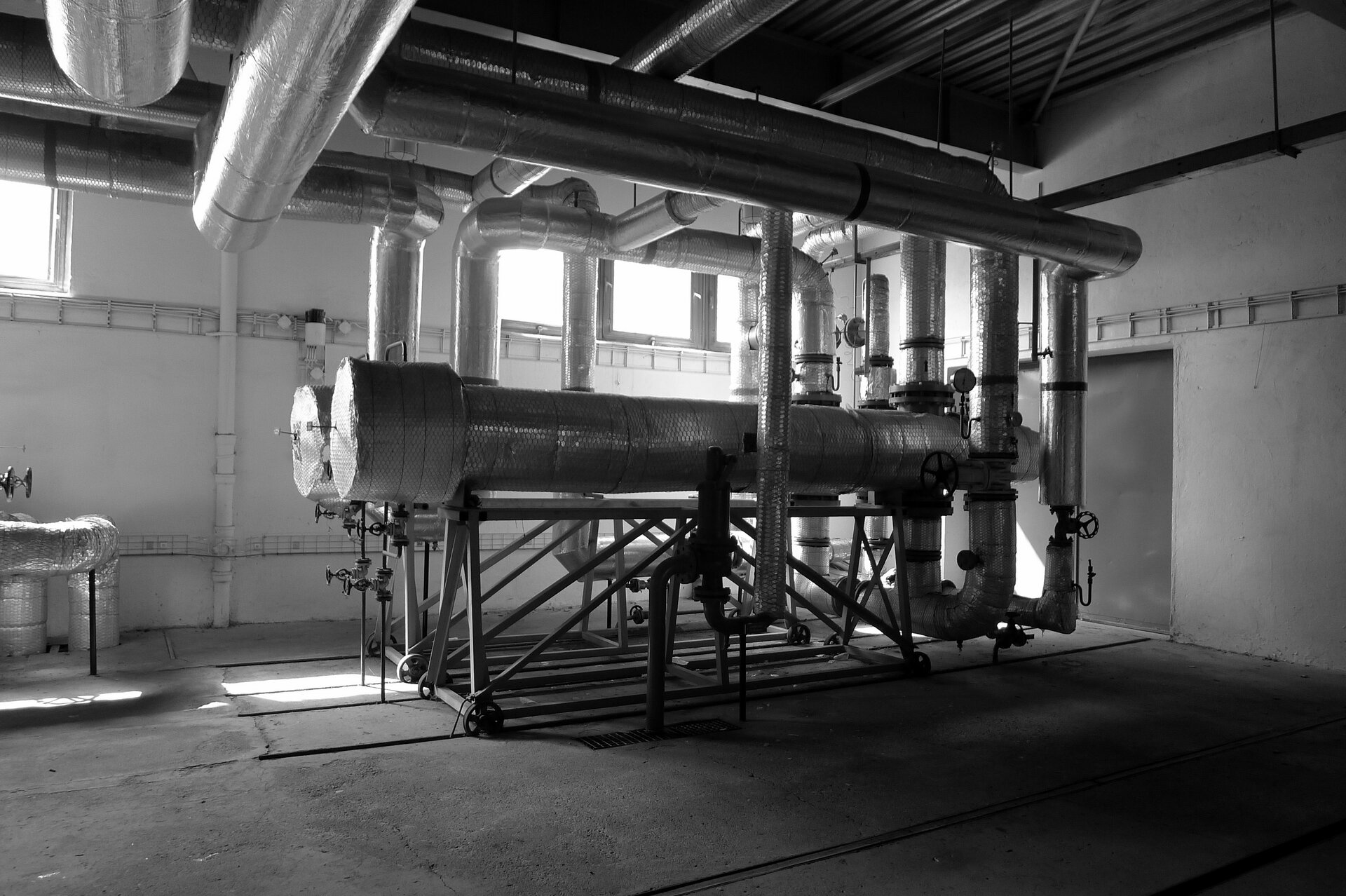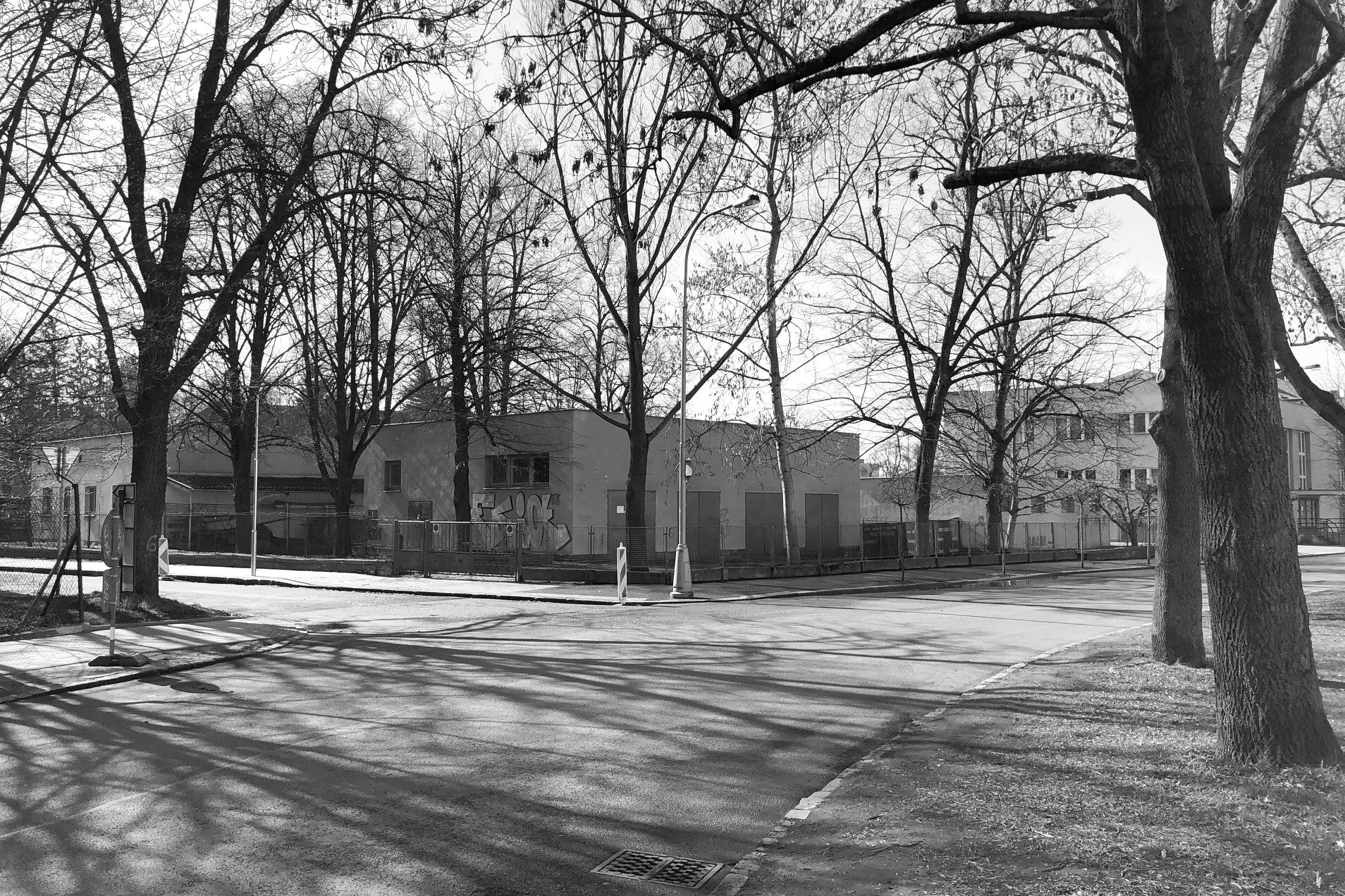 | | |
| --- | --- |
| Author | Aleš Jeřábek, Vítězslav Táborský / A I R ateliér |
| Studio | |
| Location | Jana Koziny 1295/2a, Hradec Králové |
| Investor | H&J AK REAL s.r.o. |
| Supplier | MEGAS s.r.o. |
| Date of project approval | January 2021 |
| Fotograf | |
There are not many building sites in the Hradec Králové centre. Our client came with the idea to utilise an existing heat transfer station marked A43 by building a superstructure over it. The lot is in the scope of the urban conservation area, neighbouring to Functionalist Orlovna building, the listed Infantry Barracks and ubiquitous greenery. The basic architectural concept is to fill up the corner lot to the shape that follows existing street line and surrounding housing development vertical level. The building is conceived as a four-storey no basement structure surrounding the original heat transfer station. The top floor, raising above the crown moulding of the surrounding development, is set back. In the generally austere design of the building, the main entry is emphasized by an arcade on the ground floor level. Two other side entries on the eastern side are covered by a delicate canopy. The set-back floor with two employee flats is distinguished by the structured stucco finish.
The design had to cope with an external appearance conditioned by the relationship with the surroundings, as well as with the technological equipment inside the heat transfer station. Because this piece of land was created by filling the fortification ditch, it was not possible to utilise the existing structure of the heat transfer station and "straddle" the station using a new structure founded on piles reaching the subsoil level with sufficient load bearing capacity.
The part of the building above the ground level is designed as a reinforced concrete skeleton with brick filling and contact thermal insulation. The set-back floor is designed as a lightweight structure.
Green building
Environmental certification
| | |
| --- | --- |
| Type and level of certificate | - |
Water management
| | |
| --- | --- |
| Is rainwater used for irrigation? | |
| Is rainwater used for other purposes, e.g. toilet flushing ? | |
| Does the building have a green roof / facade ? | |
| Is reclaimed waste water used, e.g. from showers and sinks ? | |
The quality of the indoor environment
| | |
| --- | --- |
| Is clean air supply automated ? | |
| Is comfortable temperature during summer and winter automated? | |
| Is natural lighting guaranteed in all living areas? | |
| Is artificial lighting automated? | |
| Is acoustic comfort, specifically reverberation time, guaranteed? | |
| Does the layout solution include zoning and ergonomics elements? | |
Principles of circular economics
| | |
| --- | --- |
| Does the project use recycled materials? | |
| Does the project use recyclable materials? | |
| Are materials with a documented Environmental Product Declaration (EPD) promoted in the project? | |
| Are other sustainability certifications used for materials and elements? | |
Energy efficiency
| | |
| --- | --- |
| Energy performance class of the building according to the Energy Performance Certificate of the building | B |
| Is efficient energy management (measurement and regular analysis of consumption data) considered? | |
| Are renewable sources of energy used, e.g. solar system, photovoltaics? | |
Interconnection with surroundings
| | |
| --- | --- |
| Does the project enable the easy use of public transport? | |
| Does the project support the use of alternative modes of transport, e.g cycling, walking etc. ? | |
| Is there access to recreational natural areas, e.g. parks, in the immediate vicinity of the building? | |