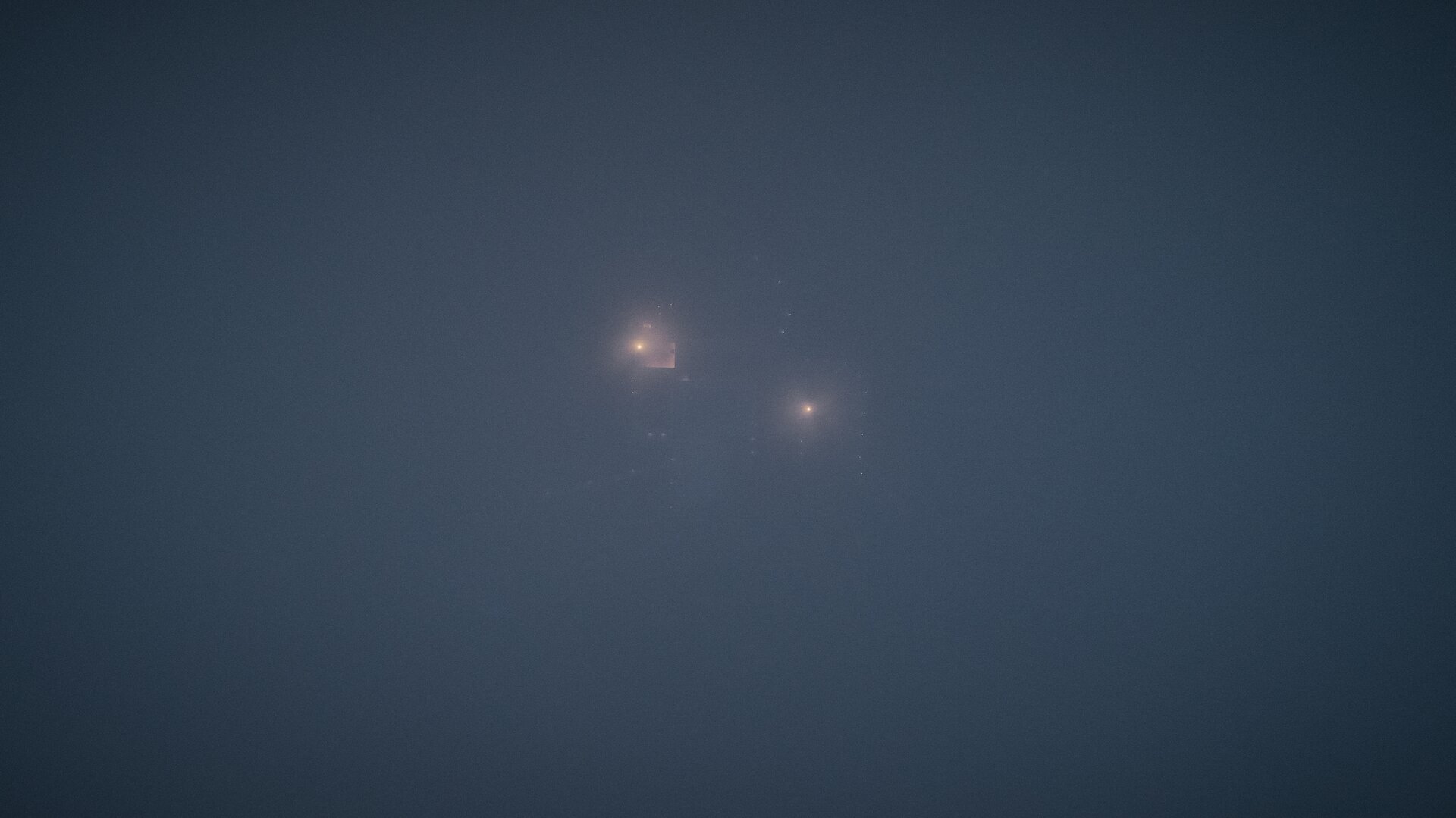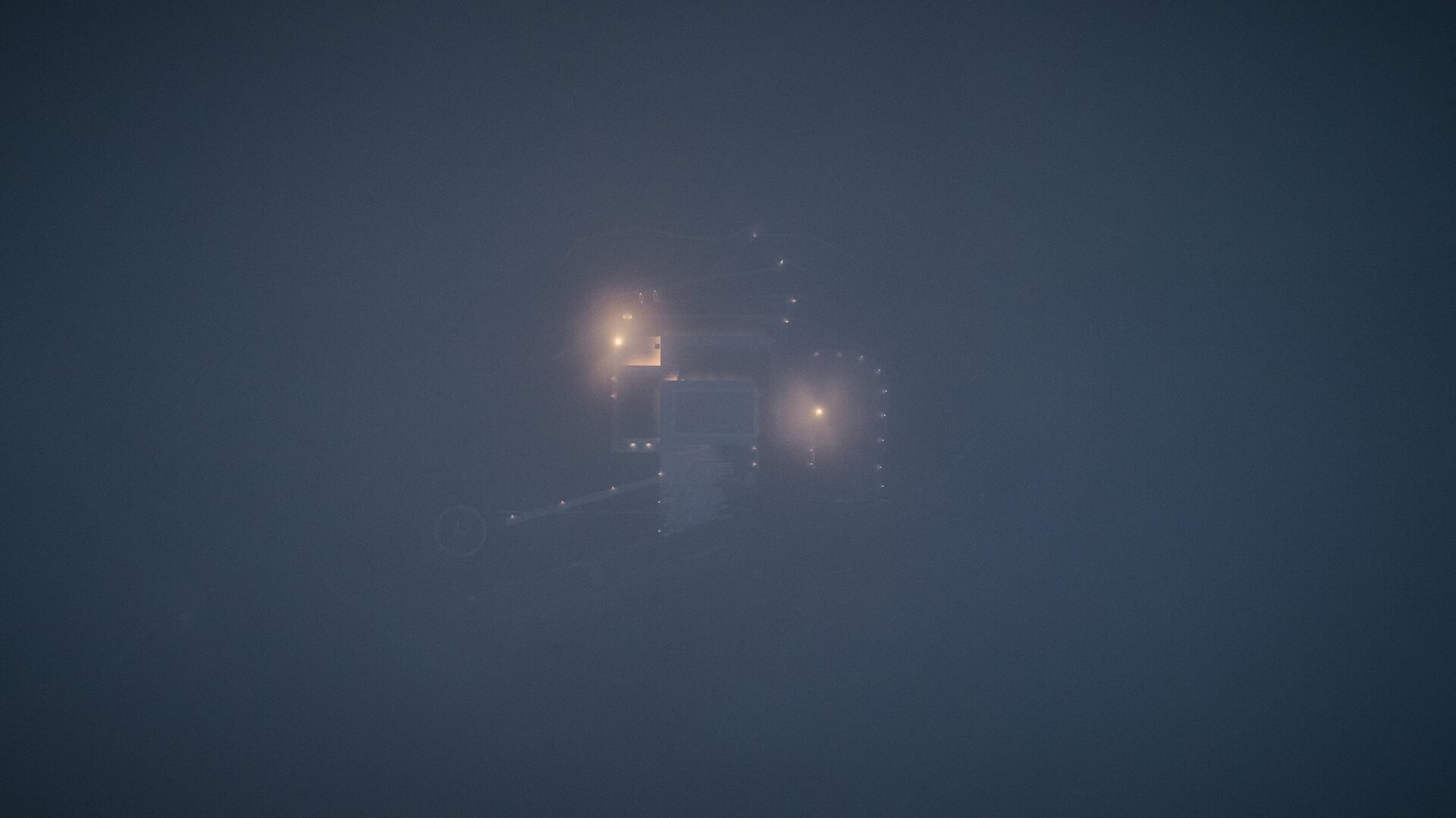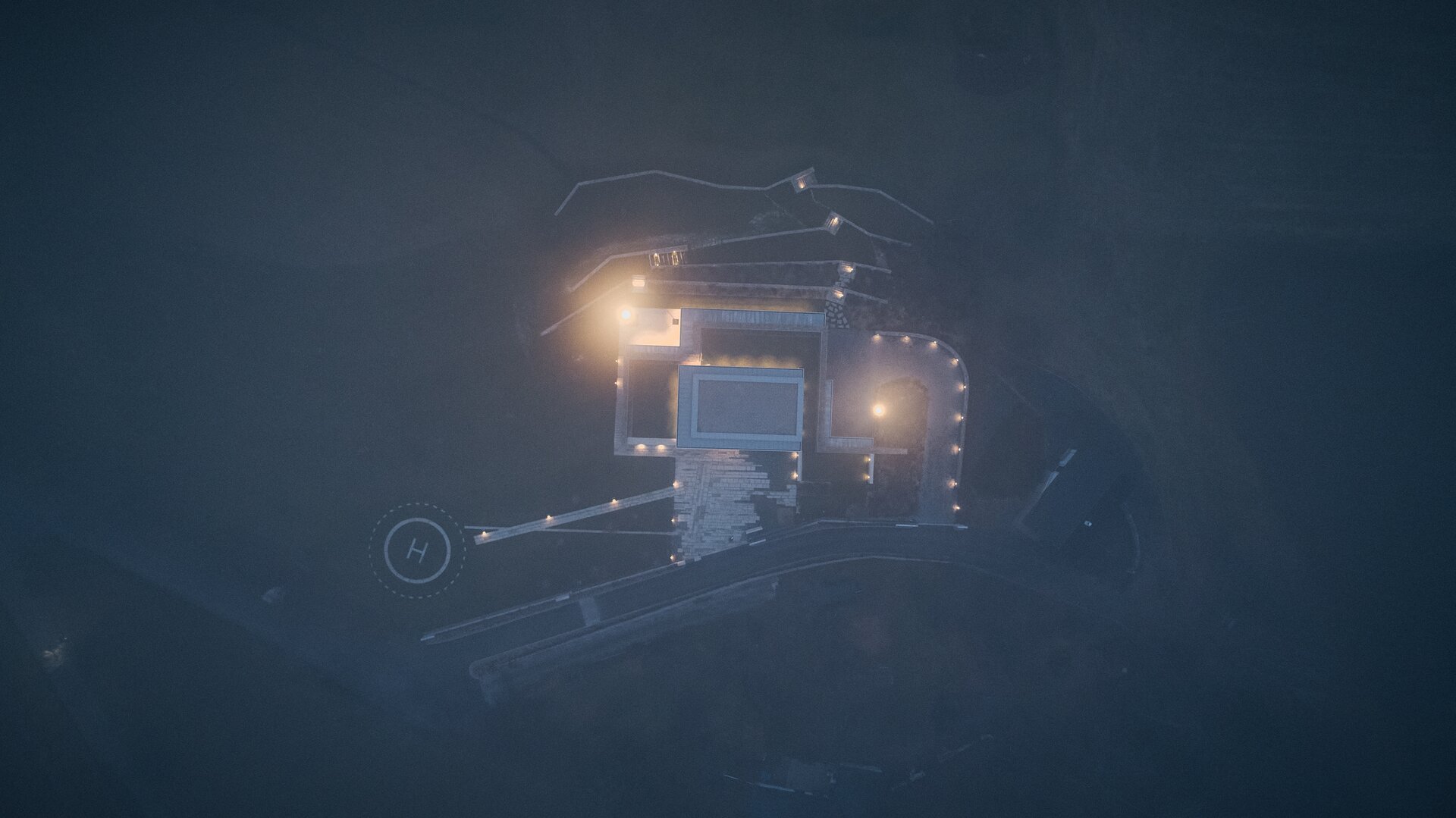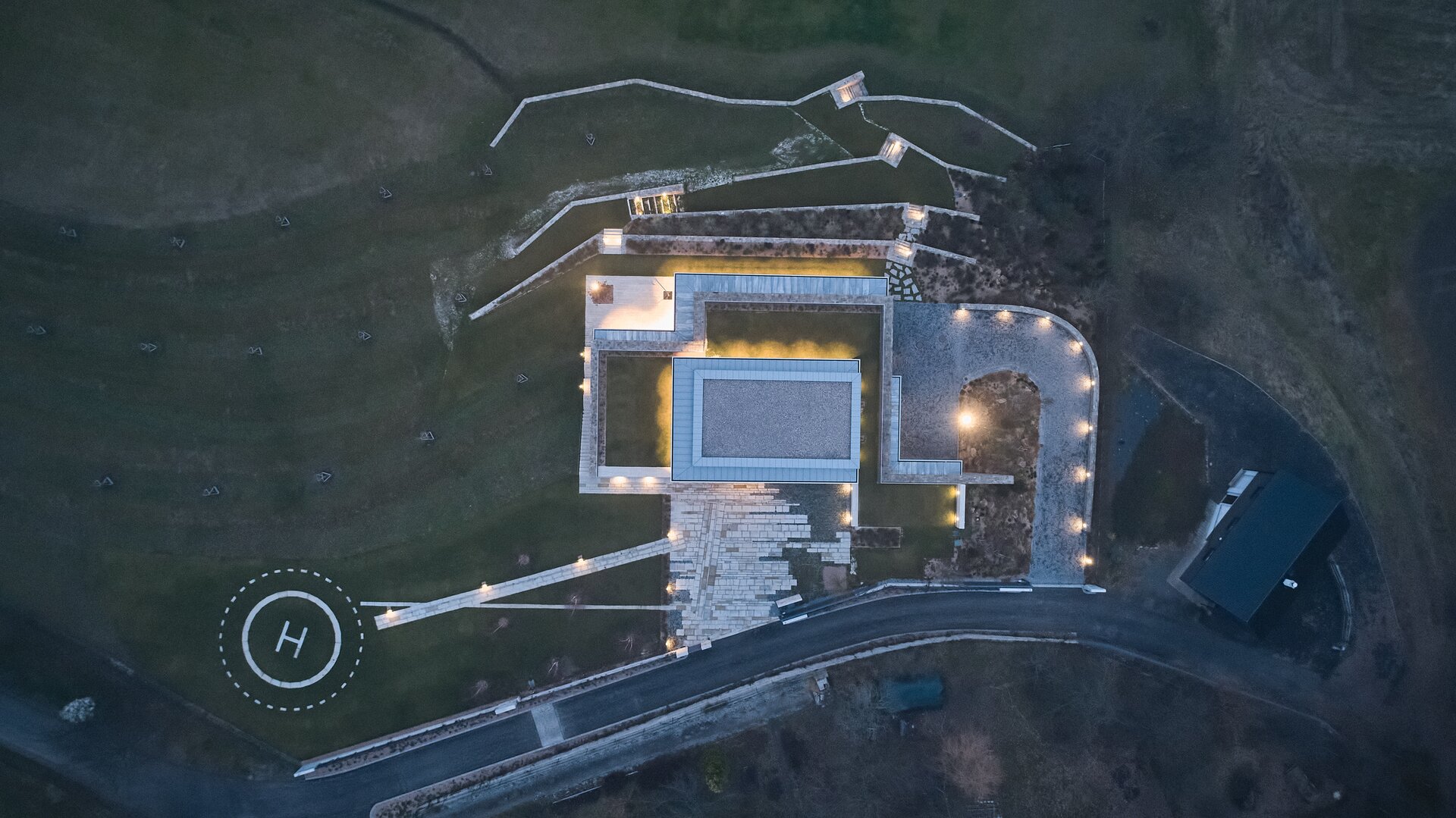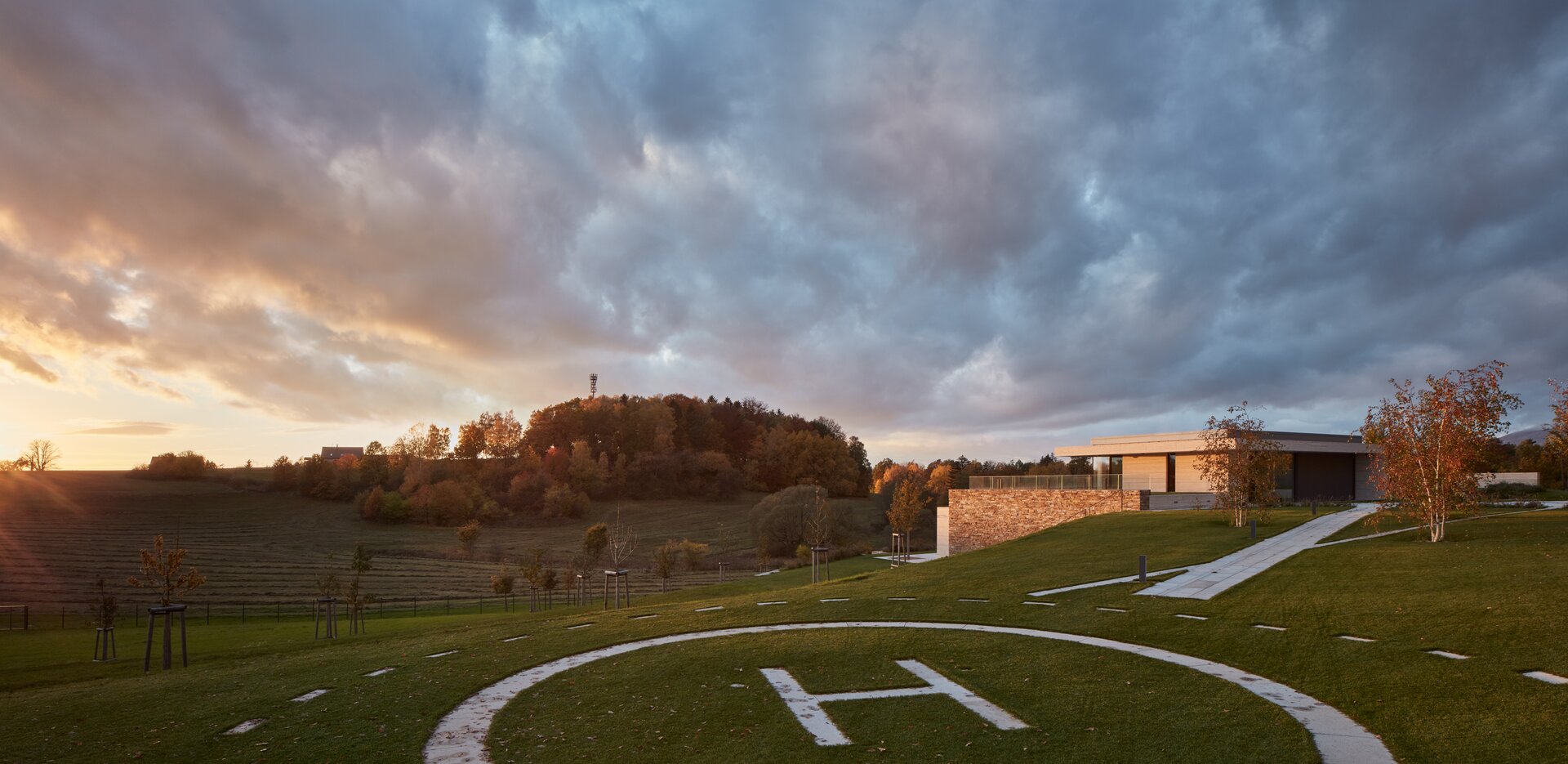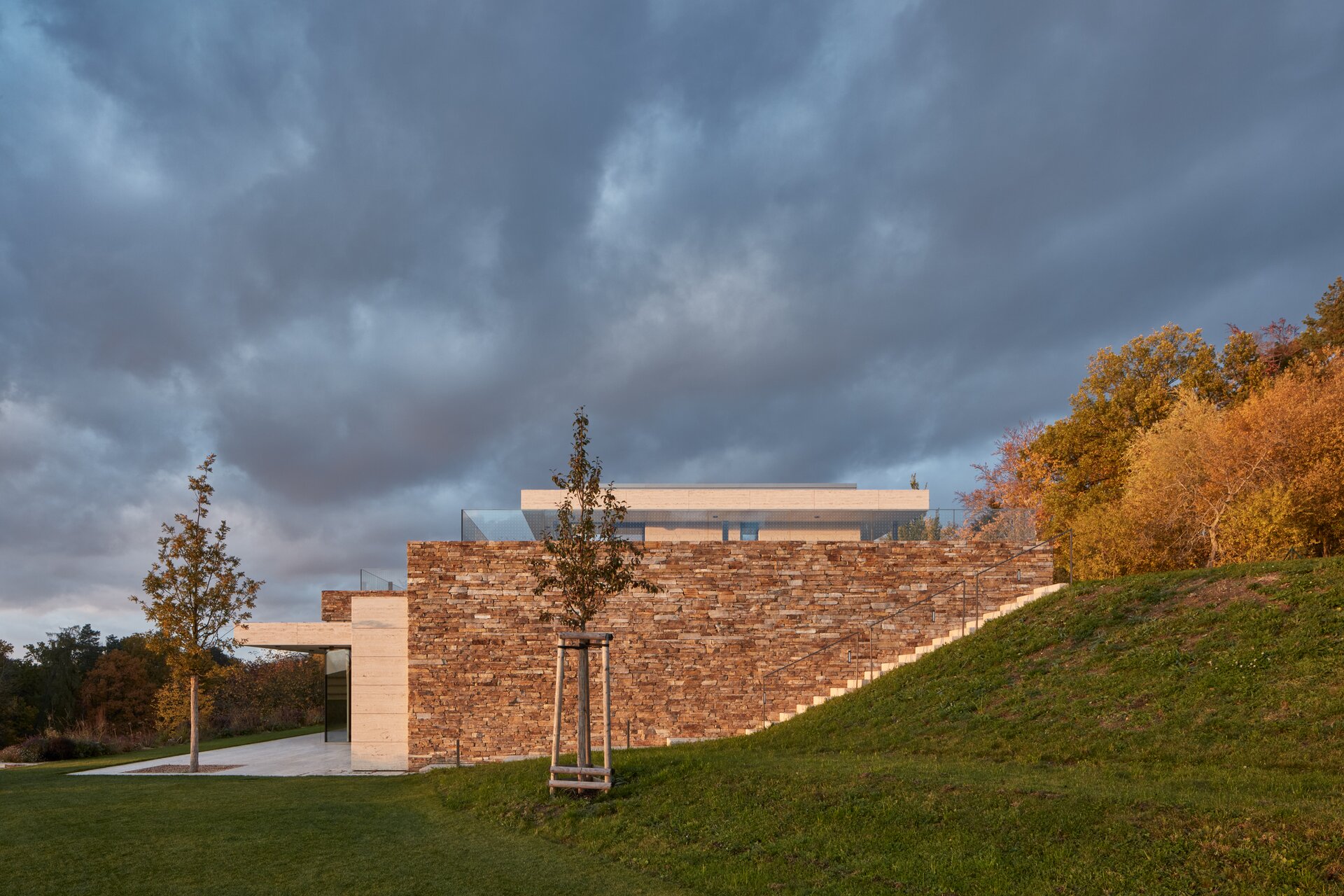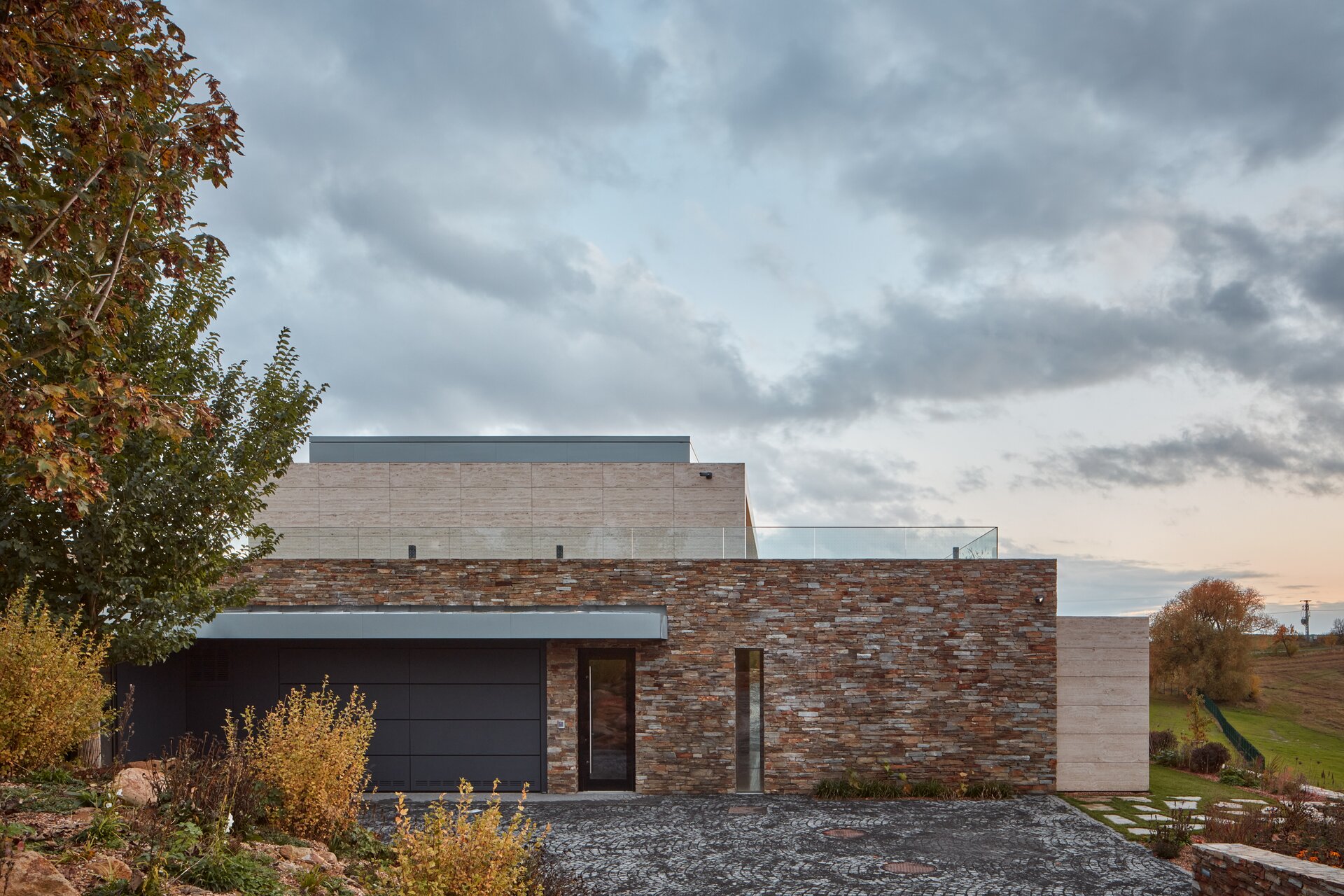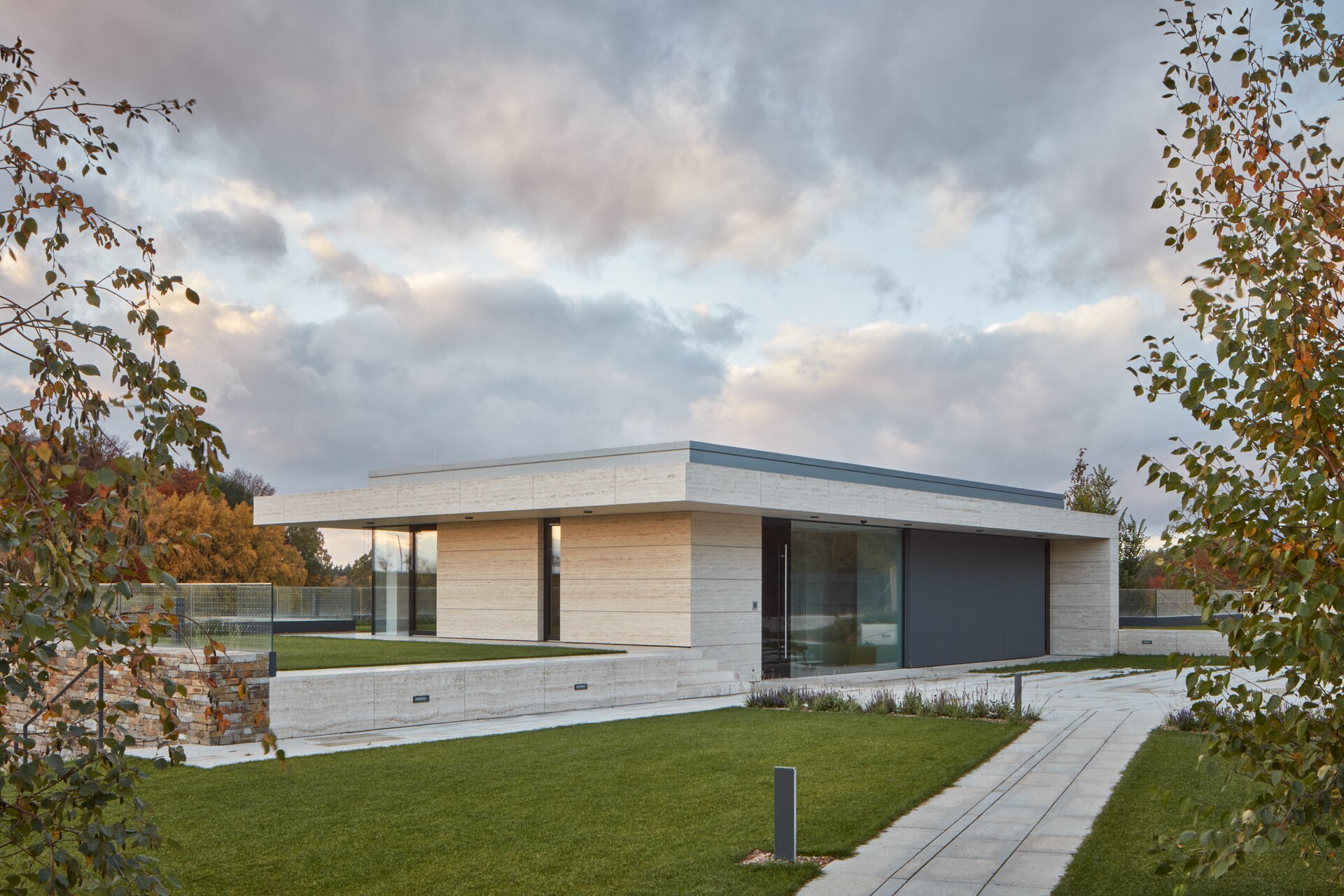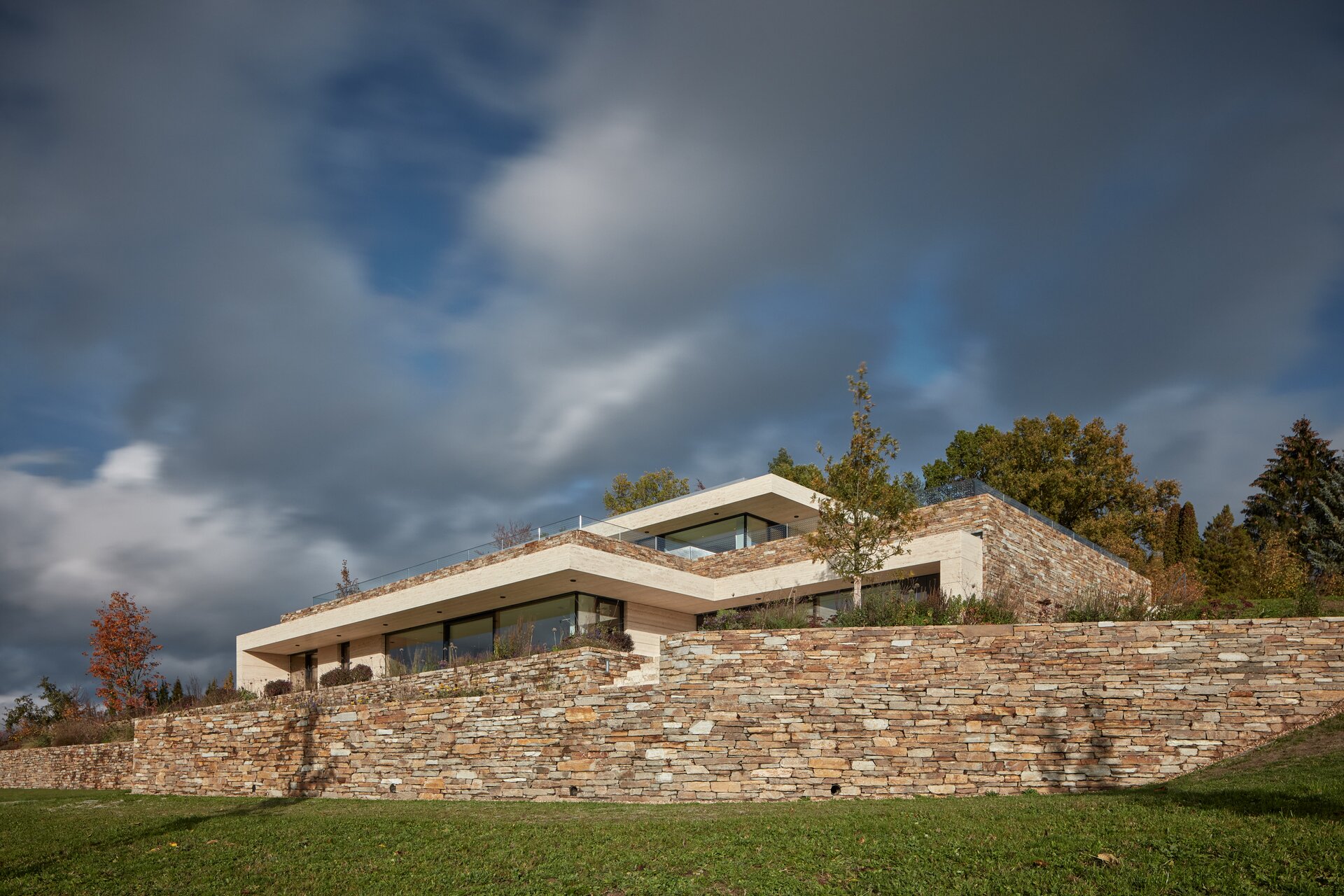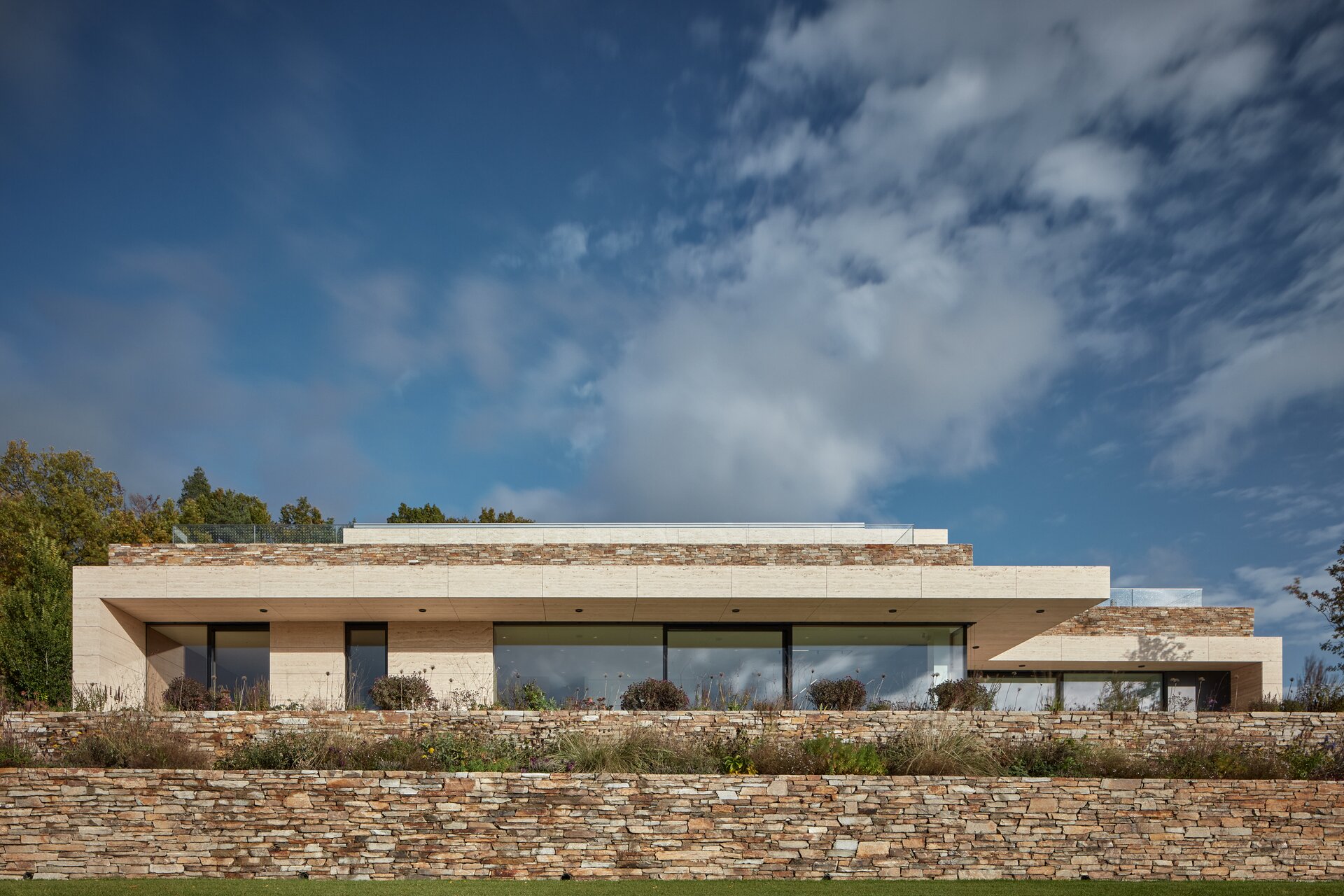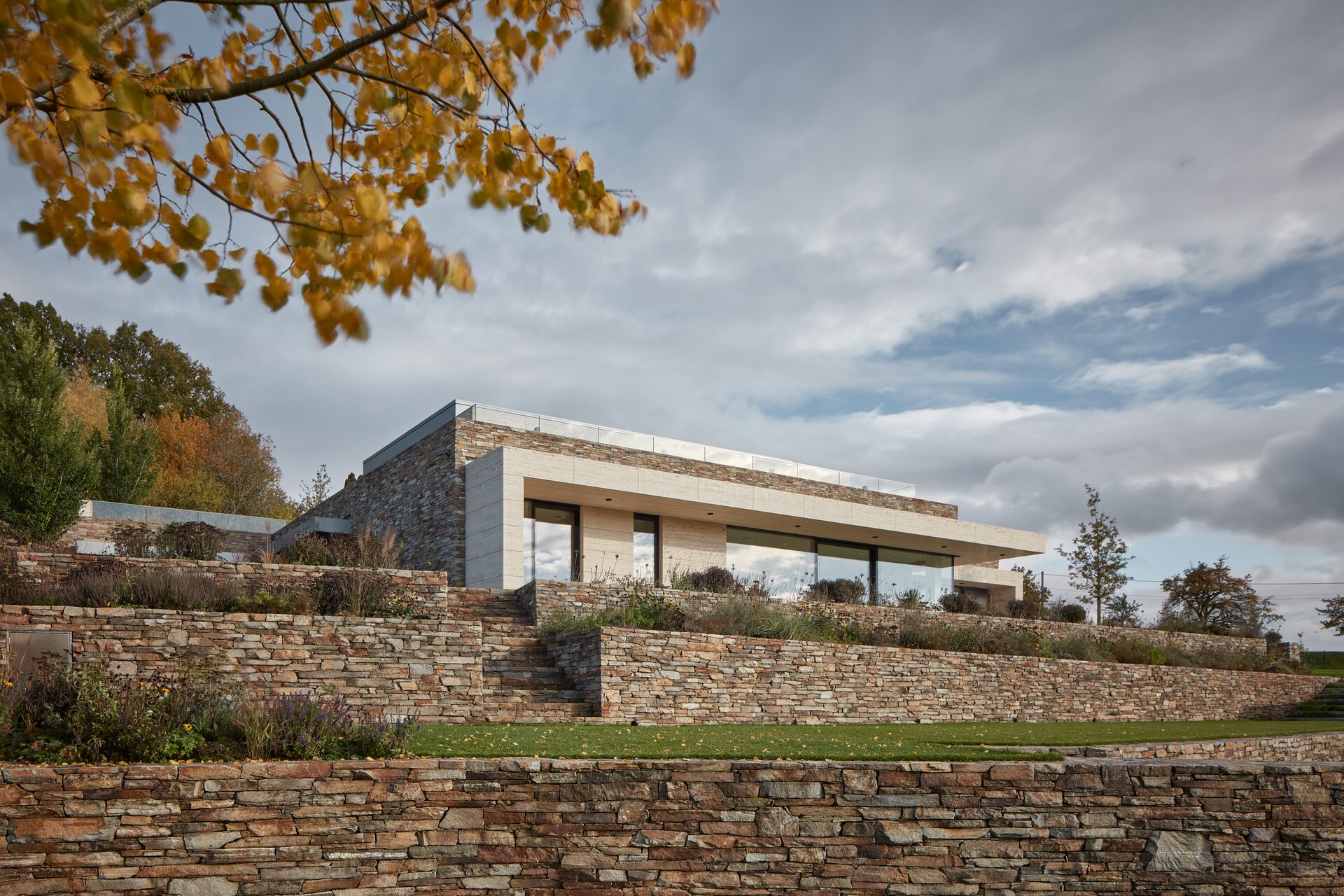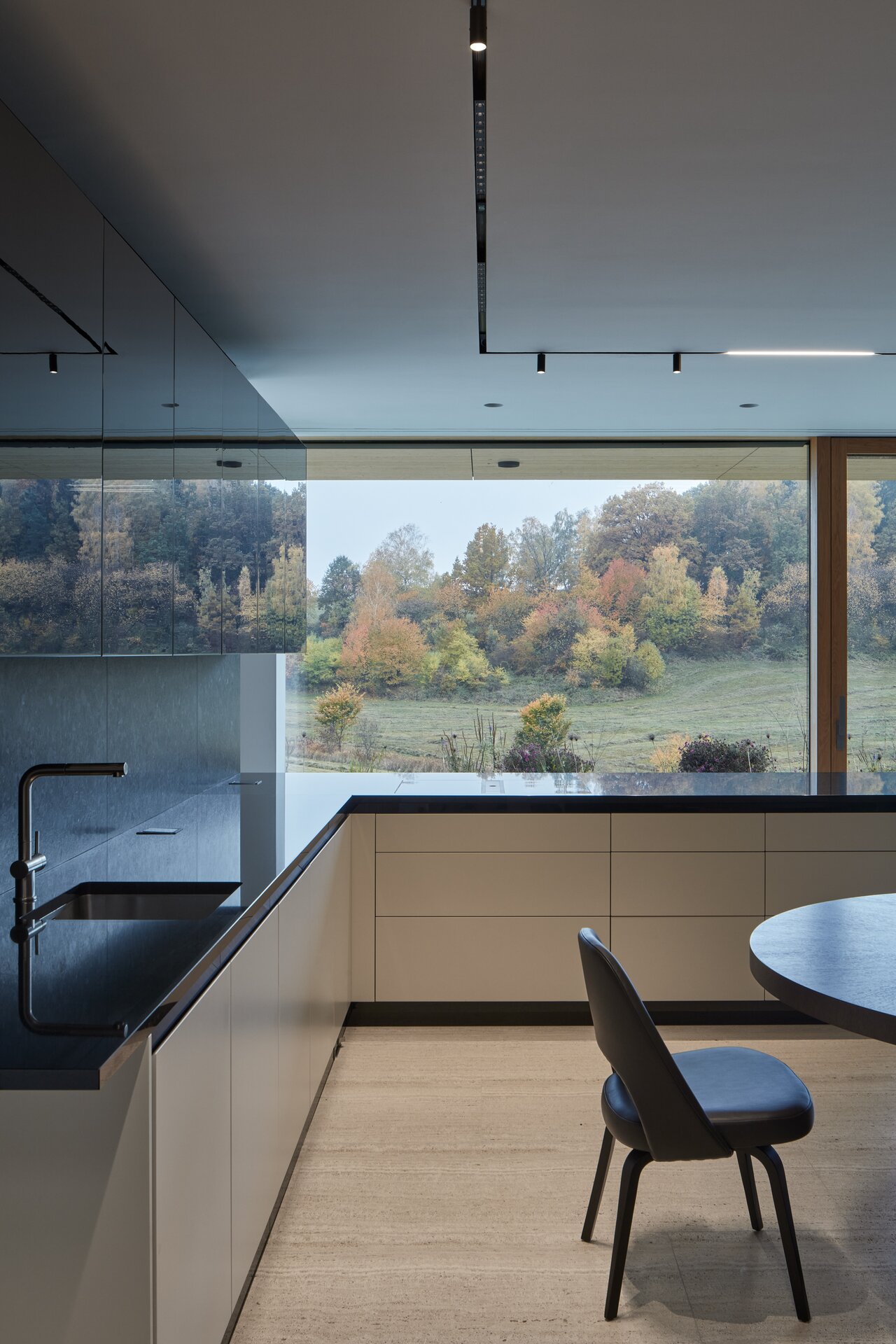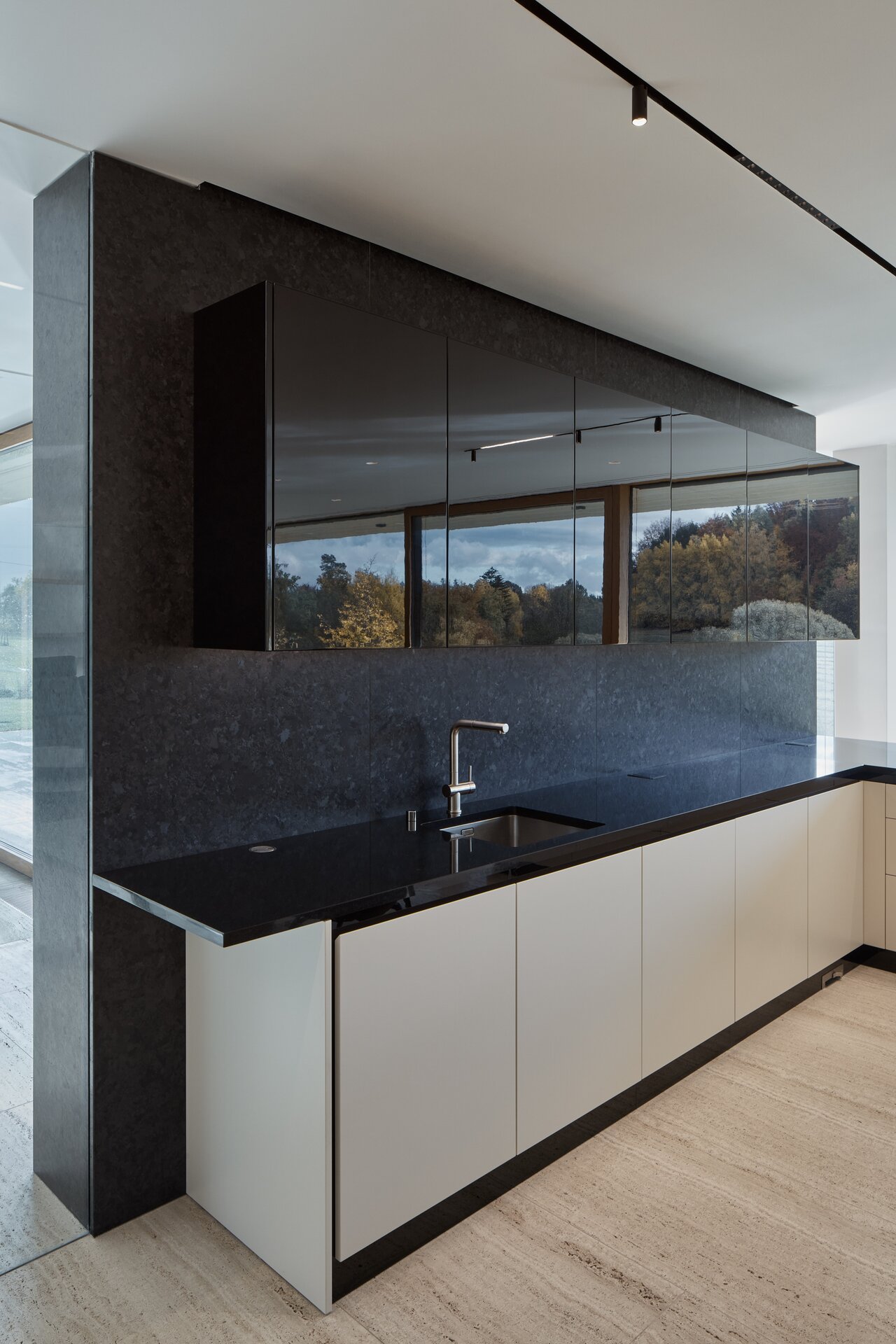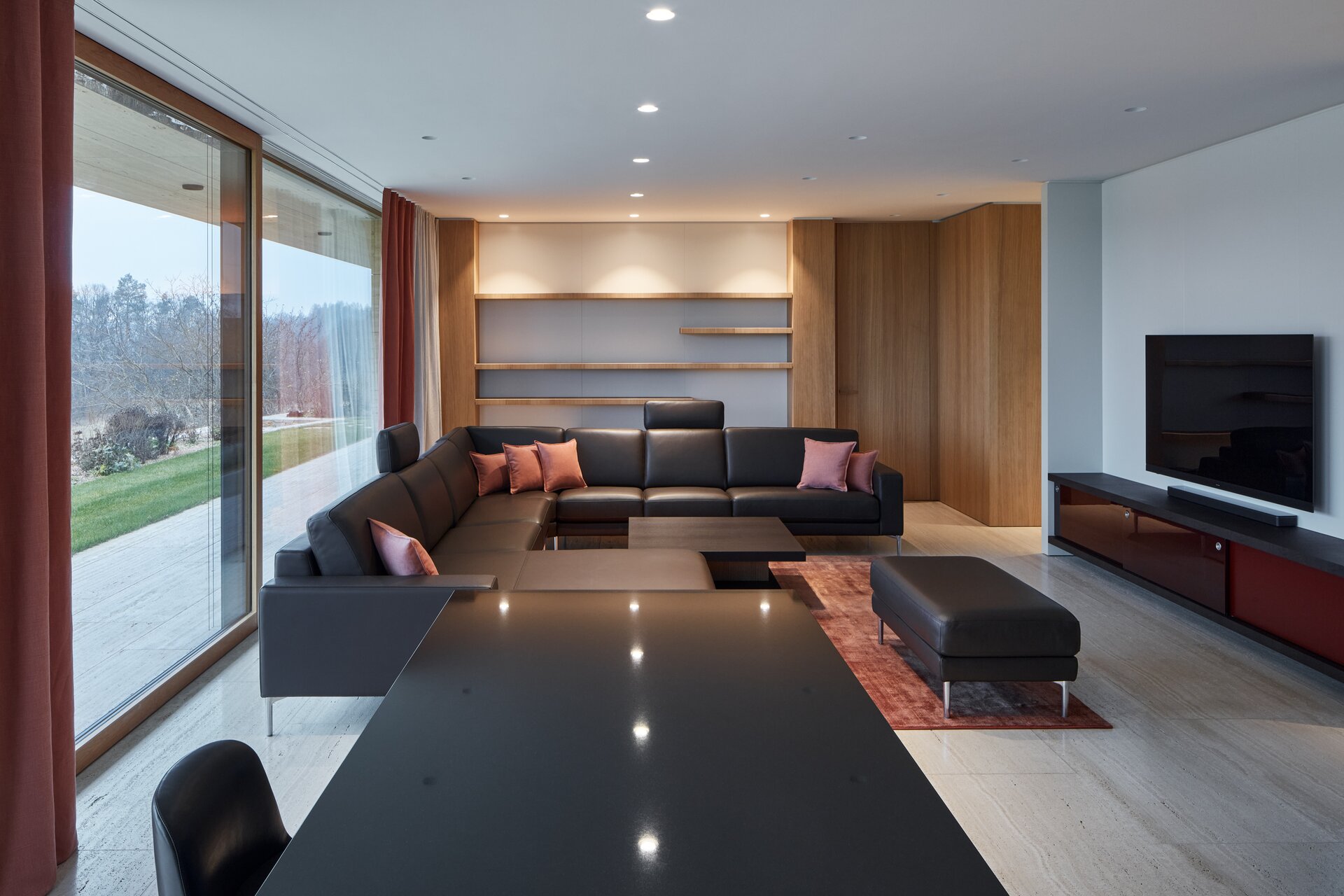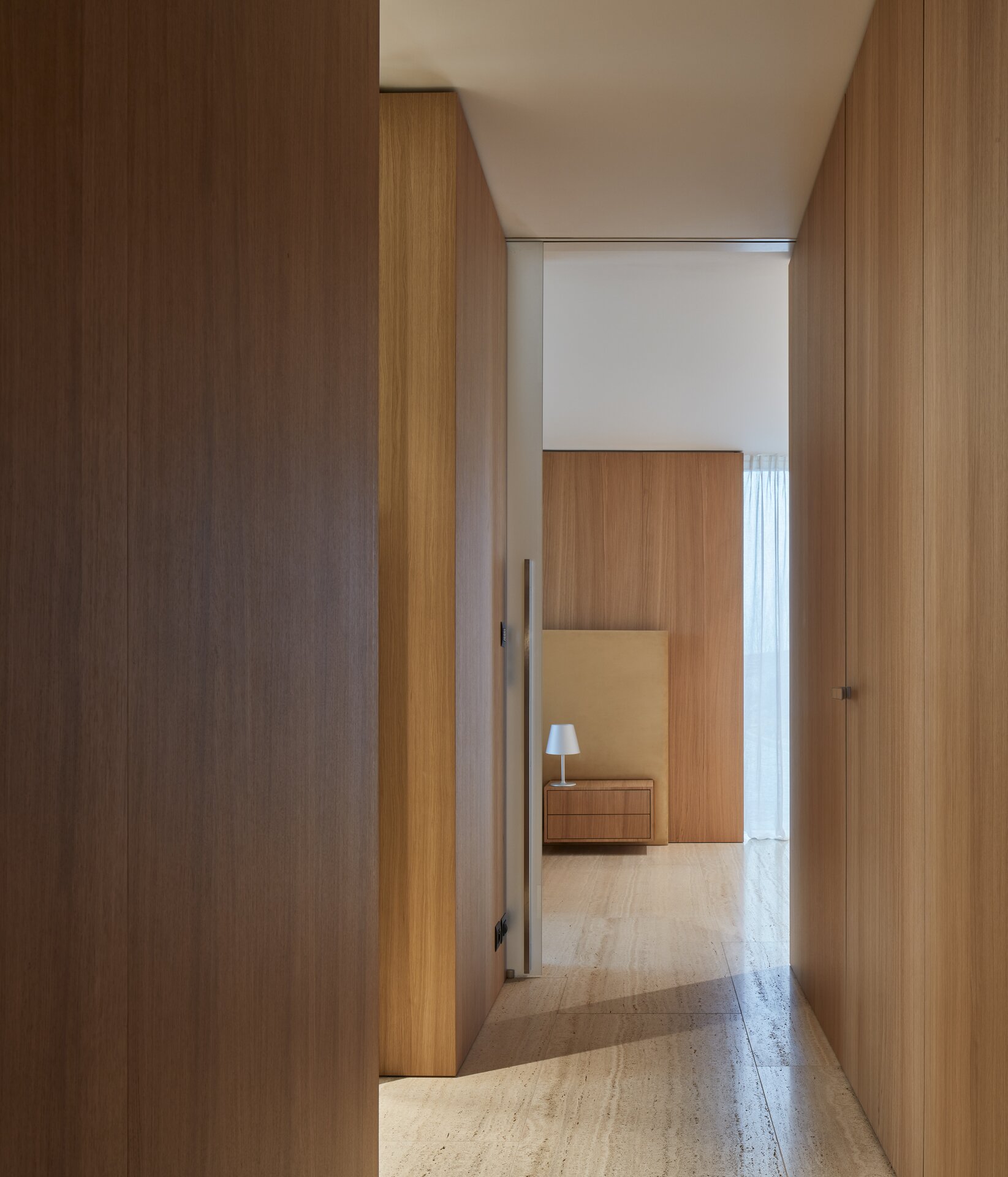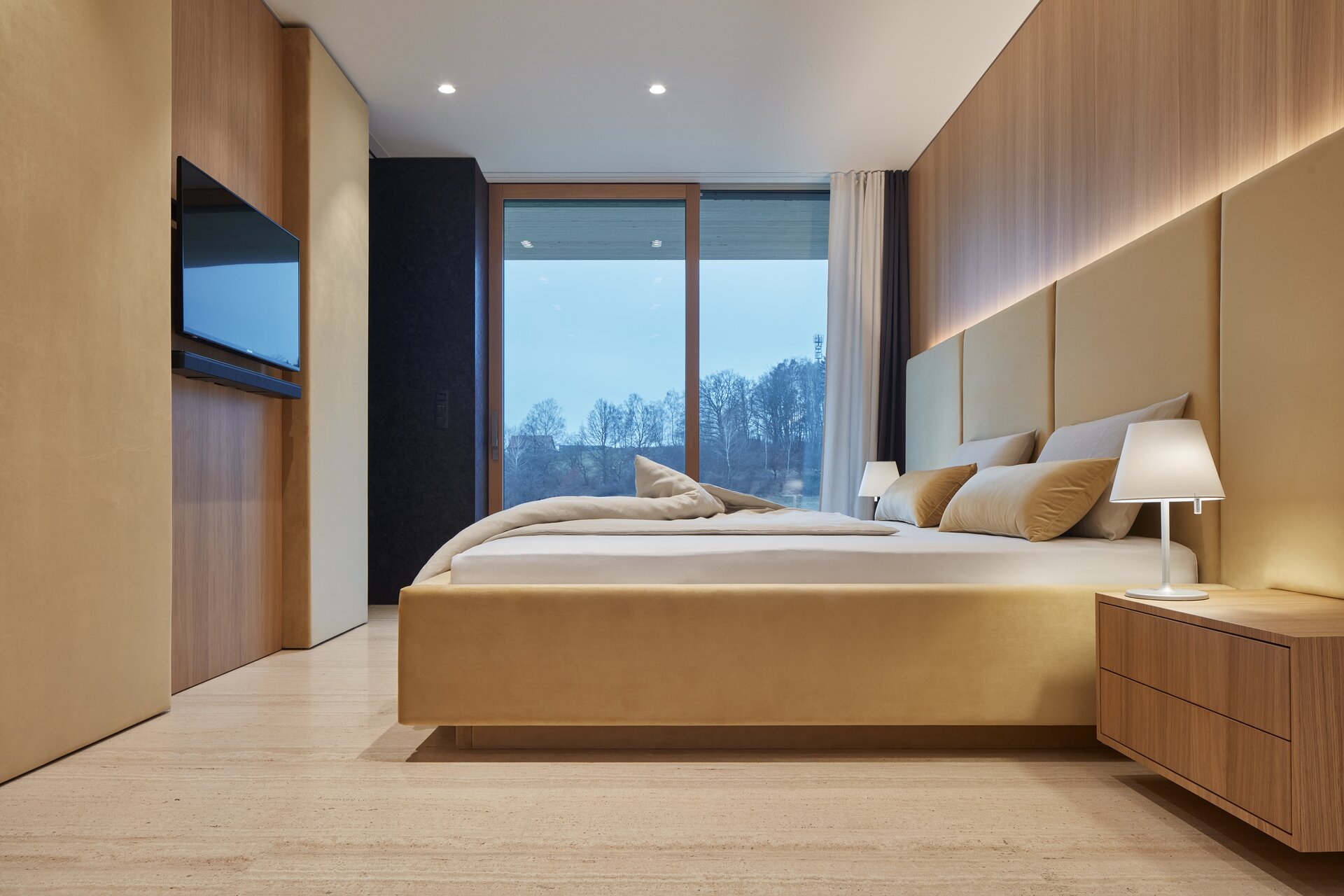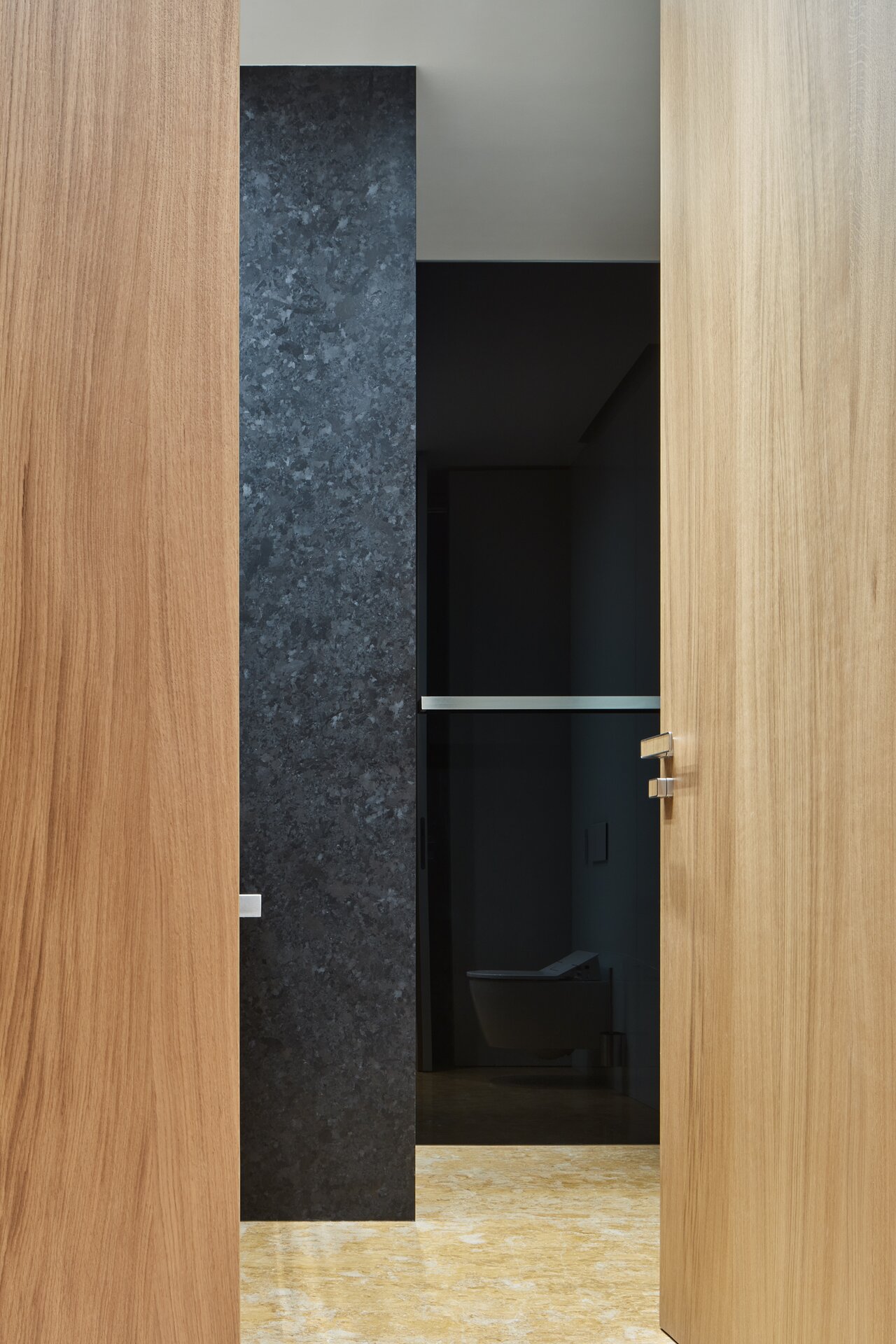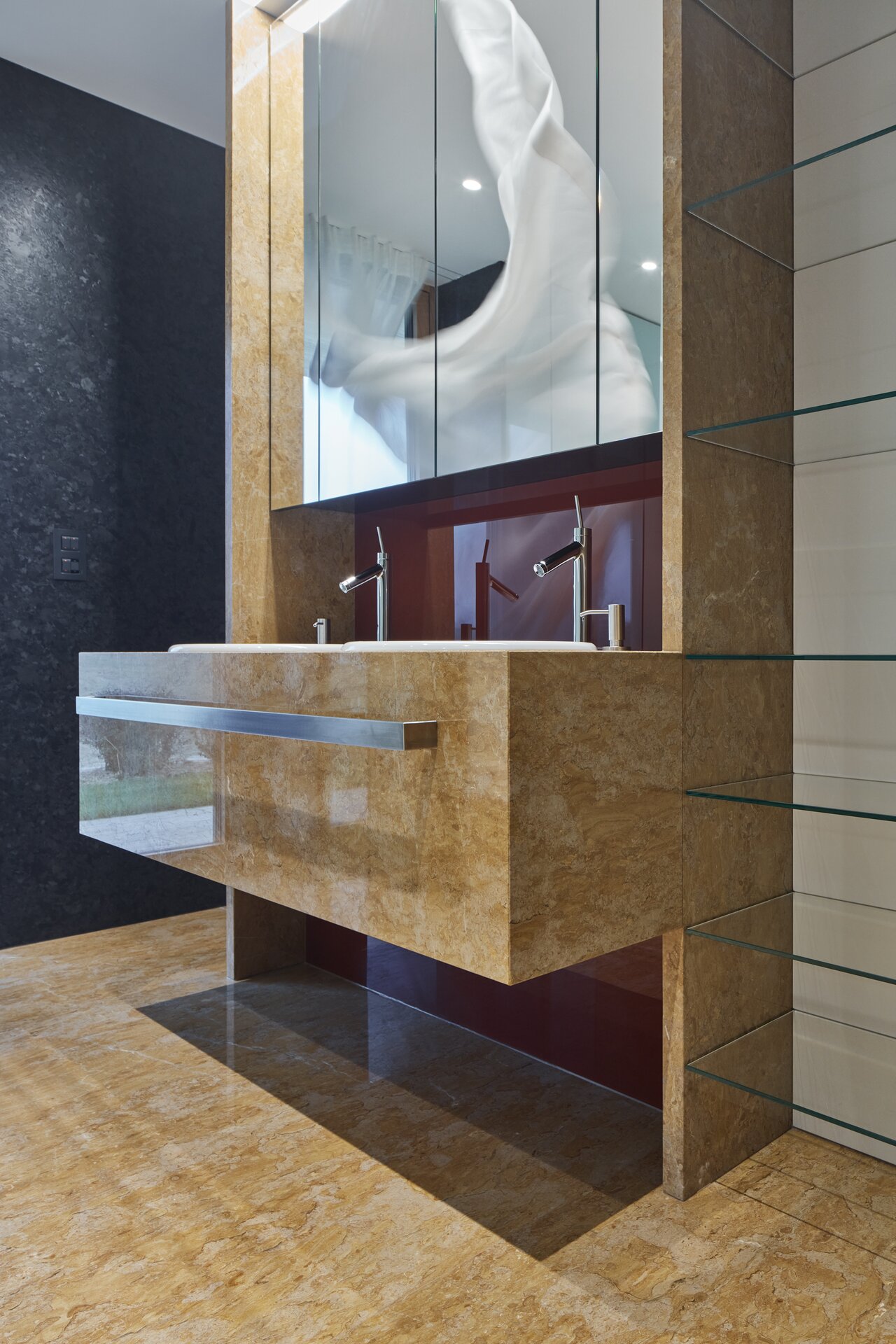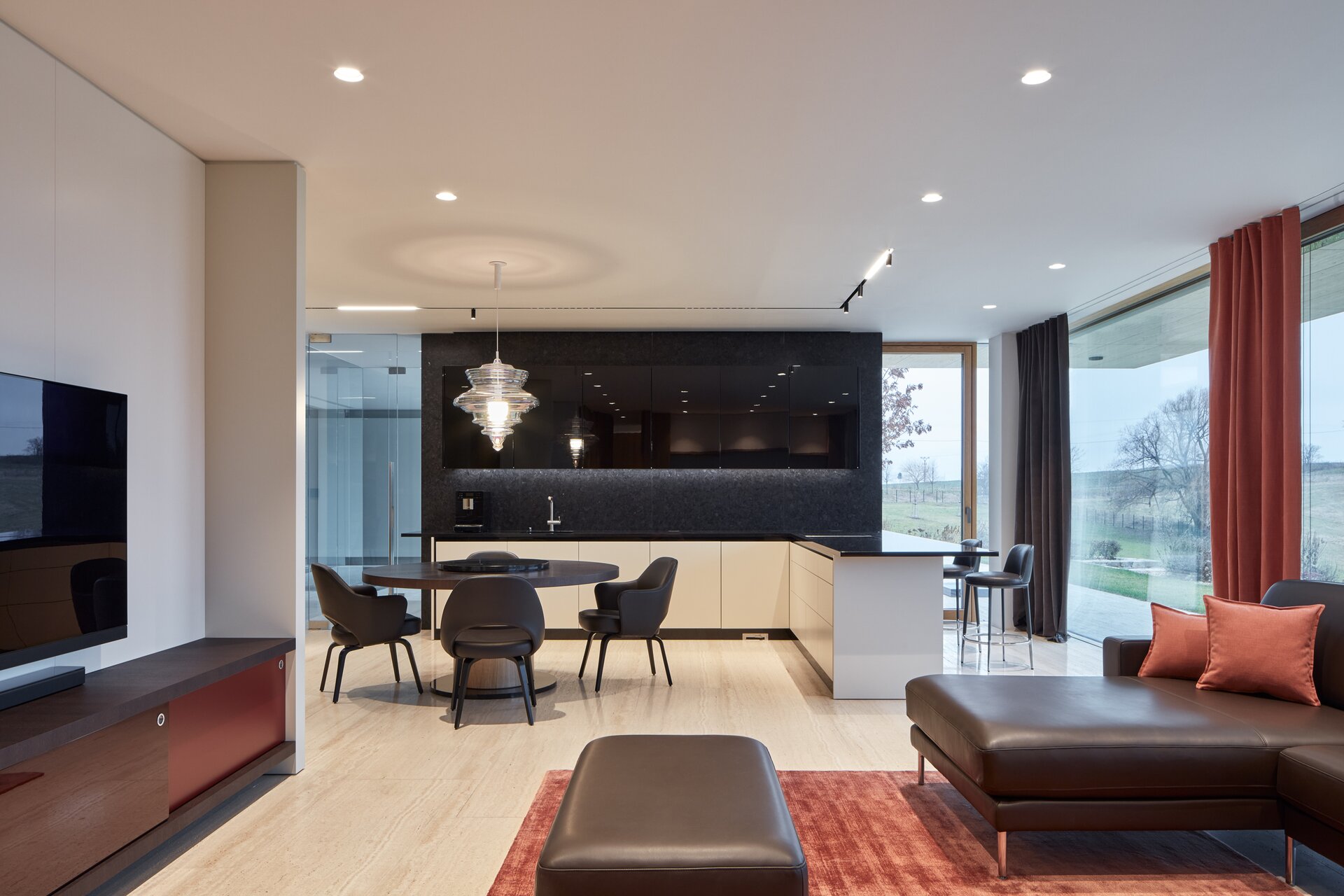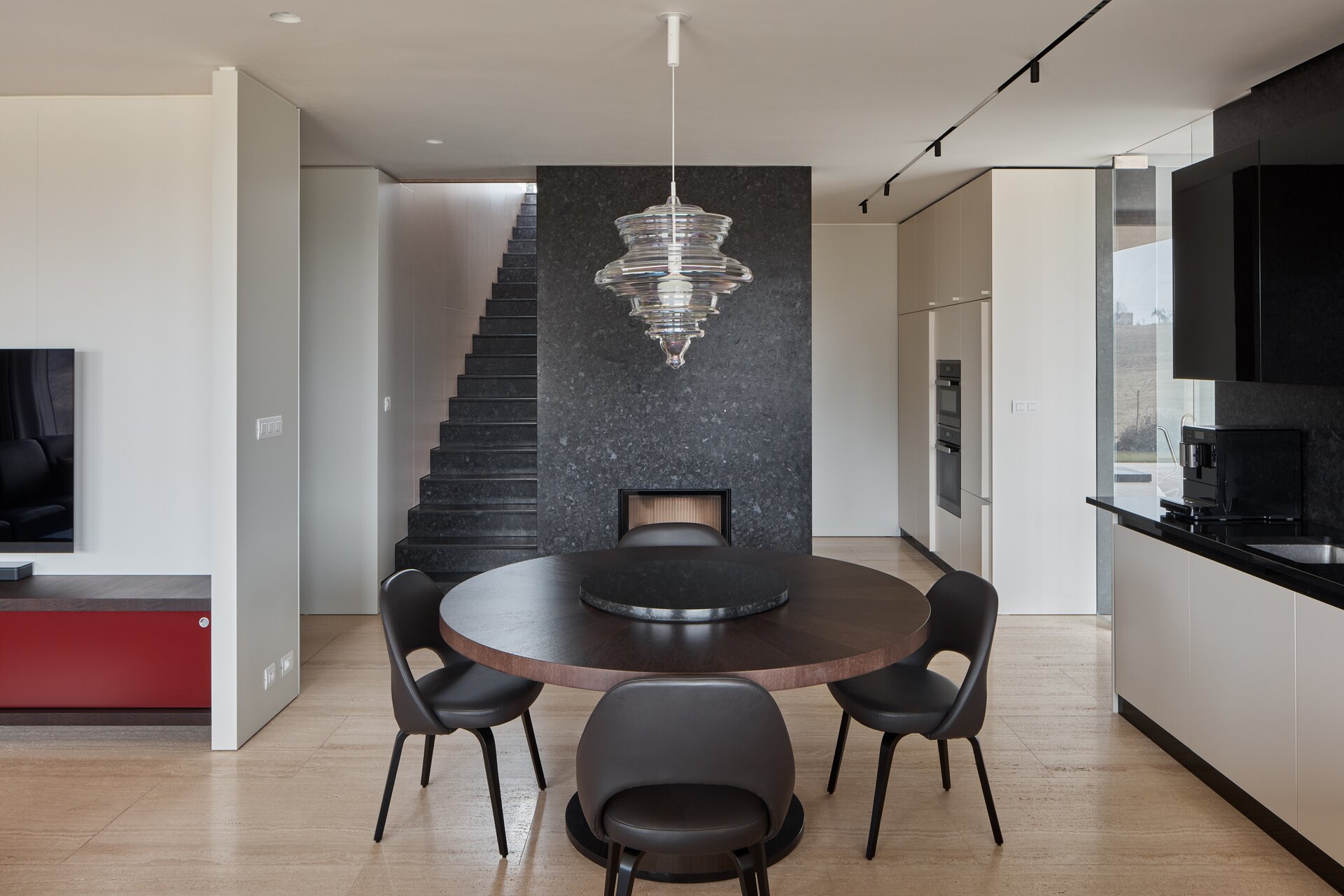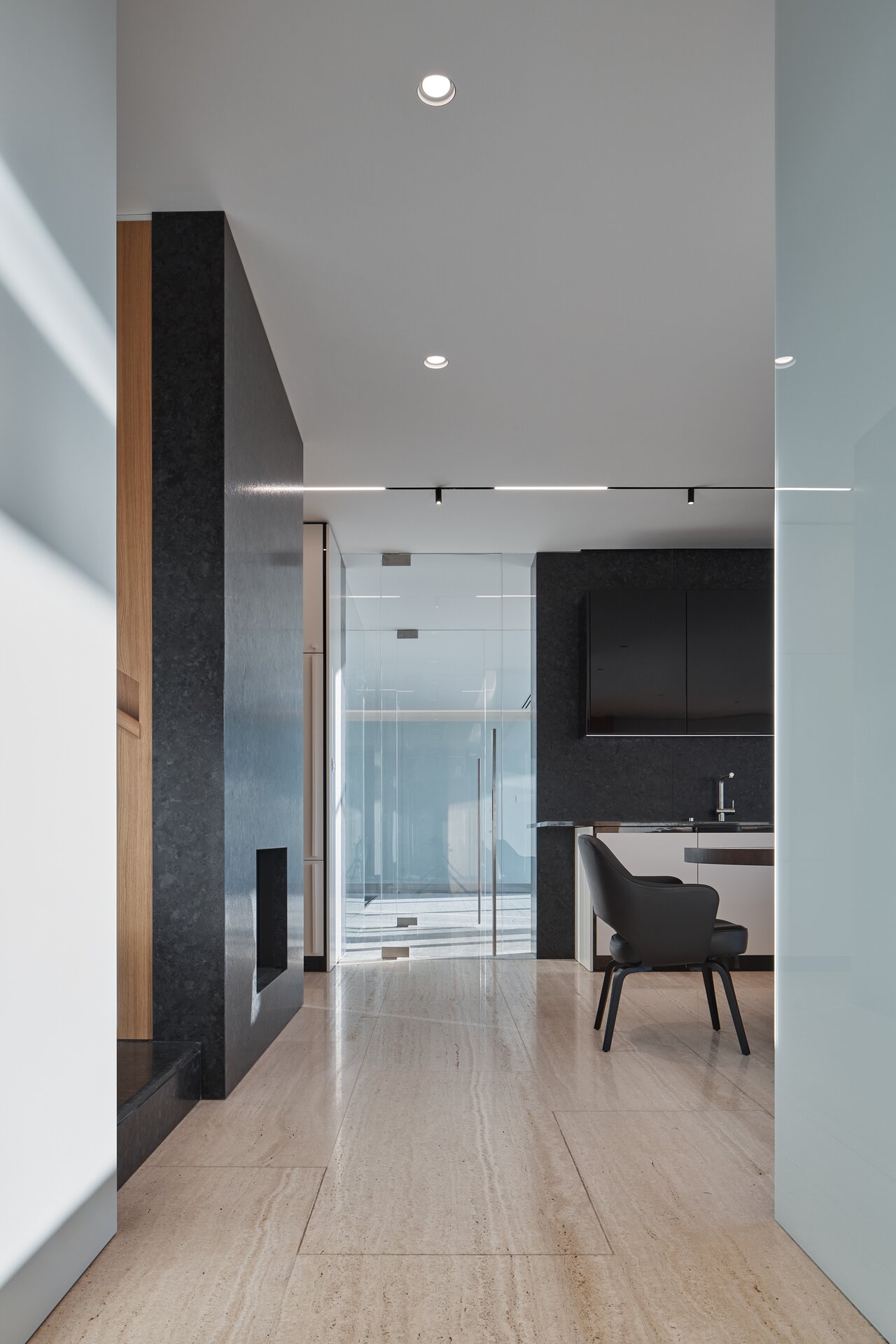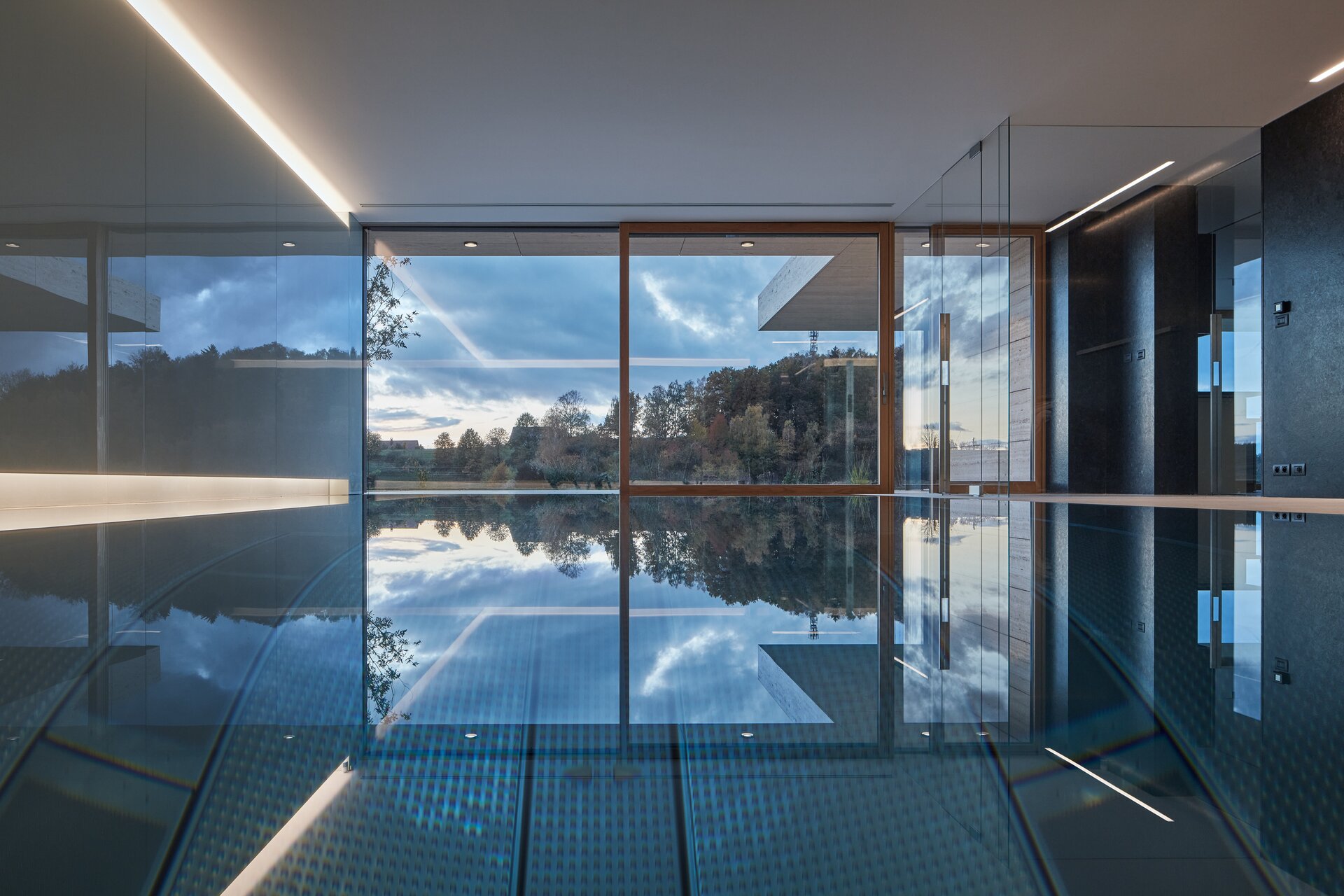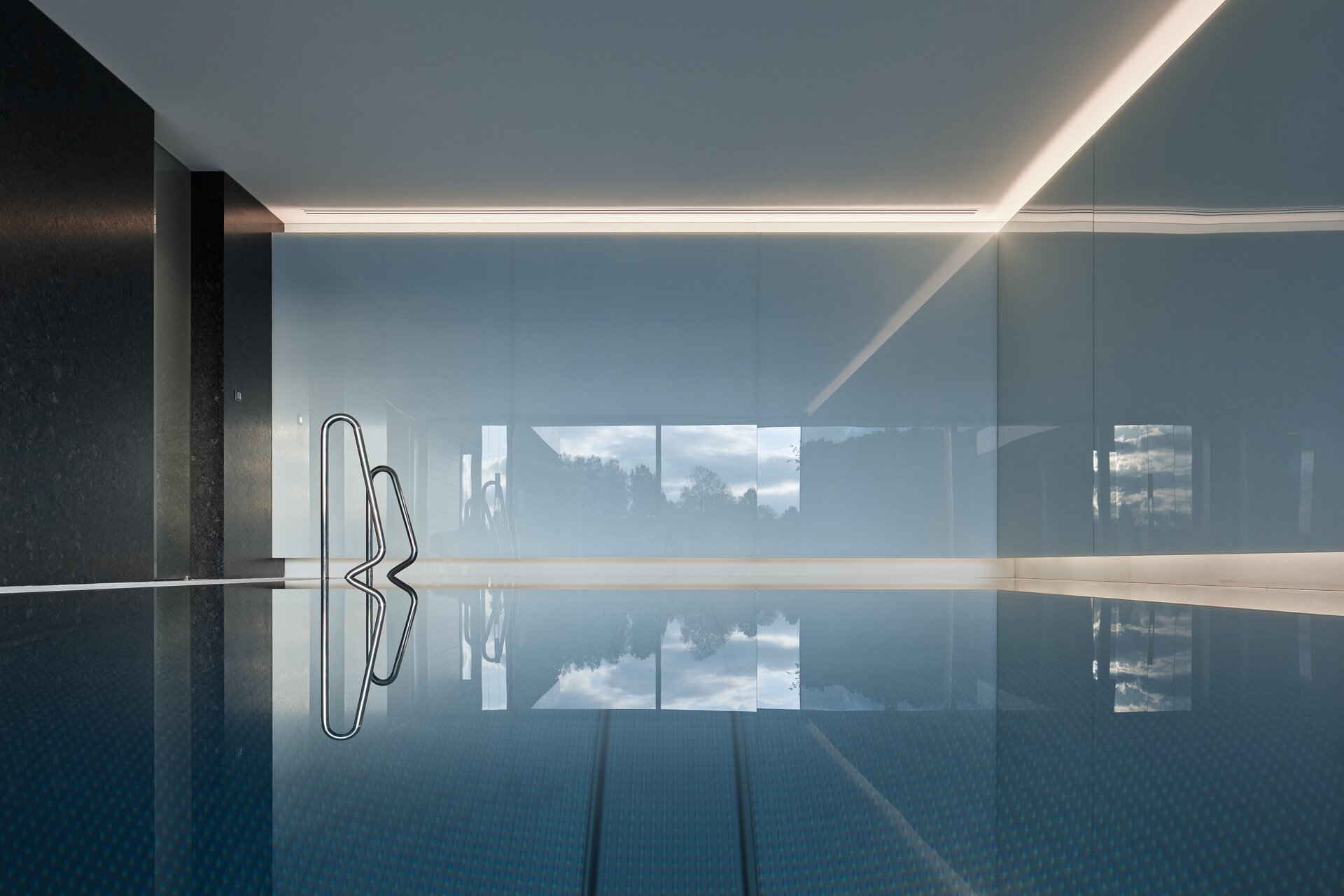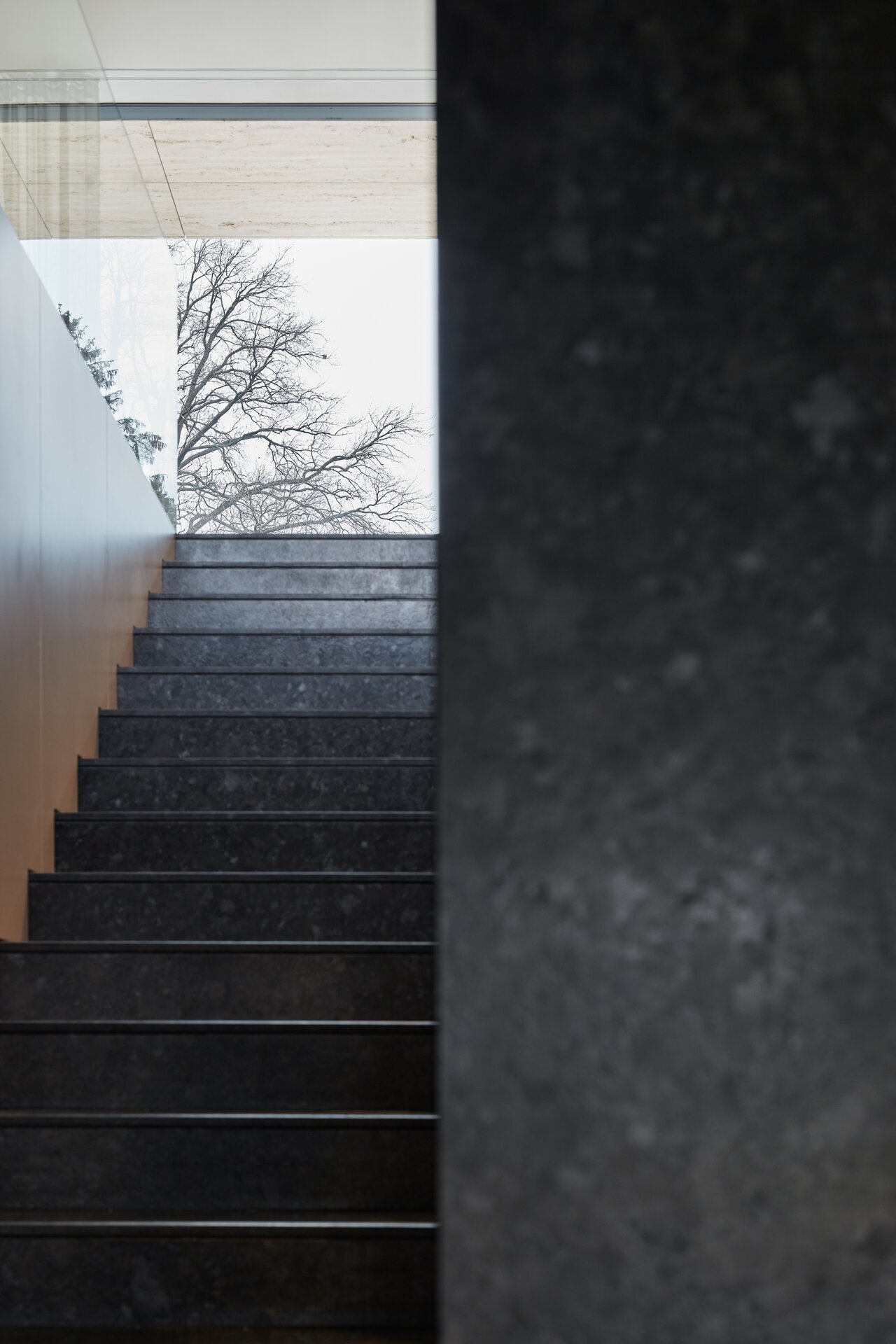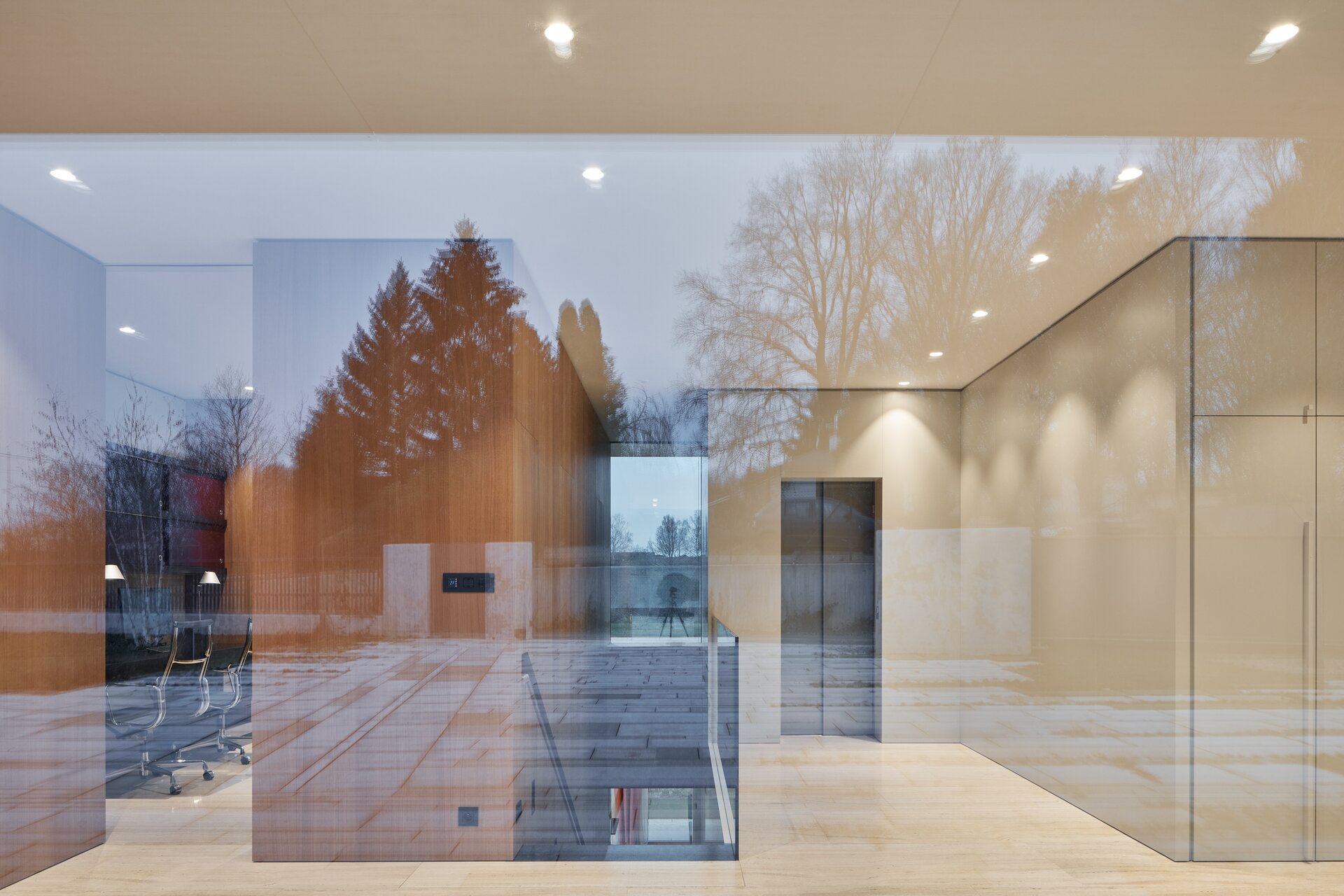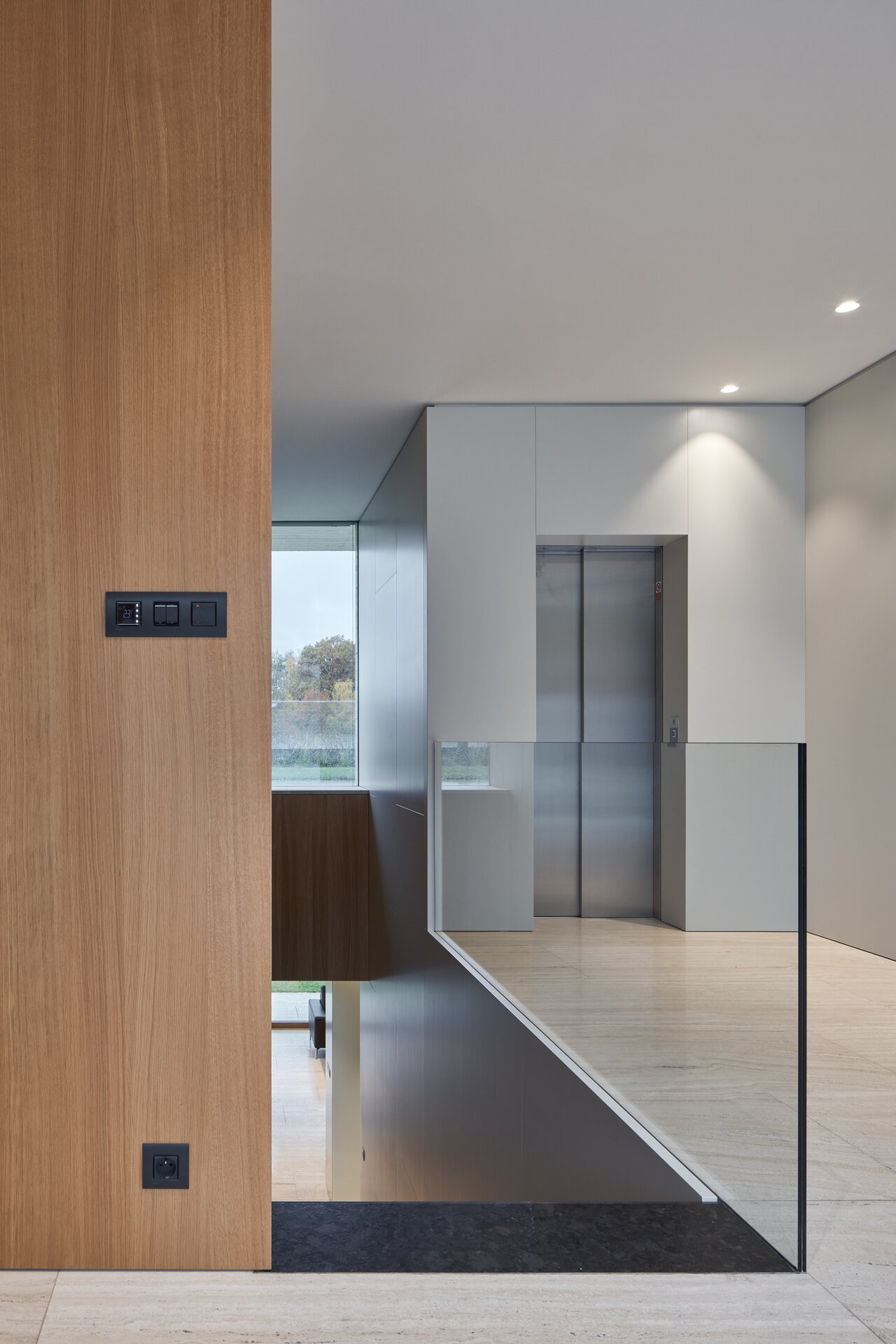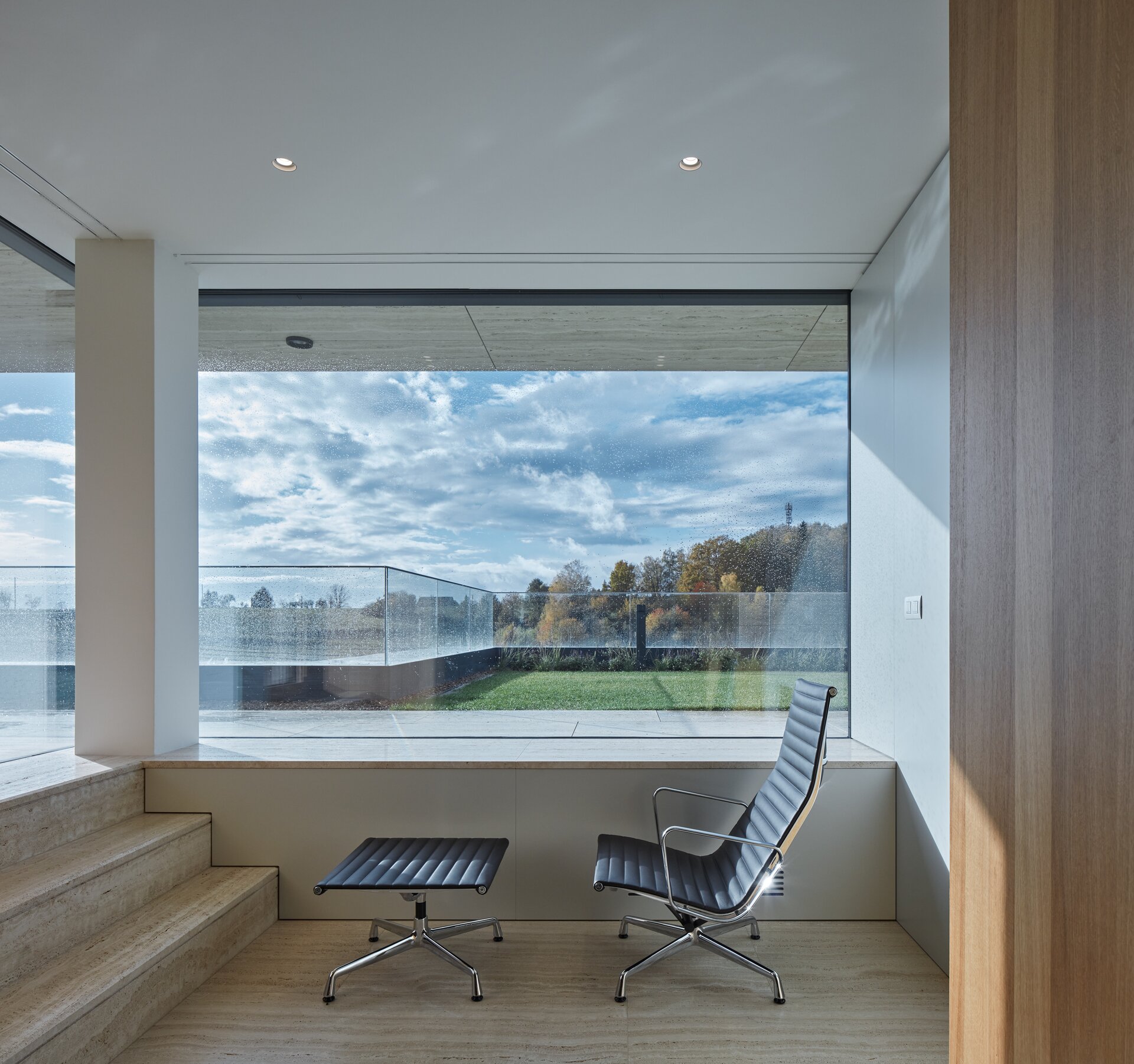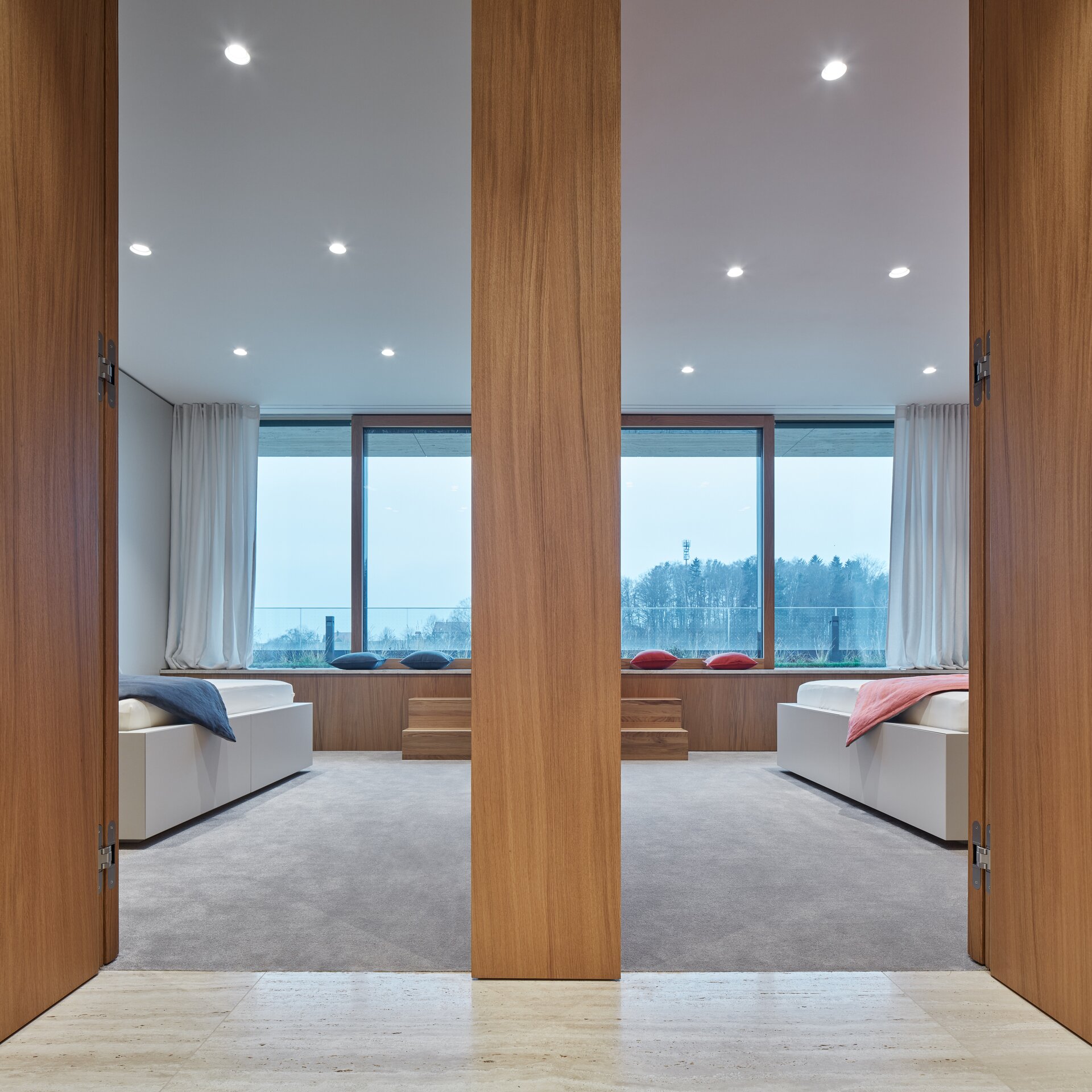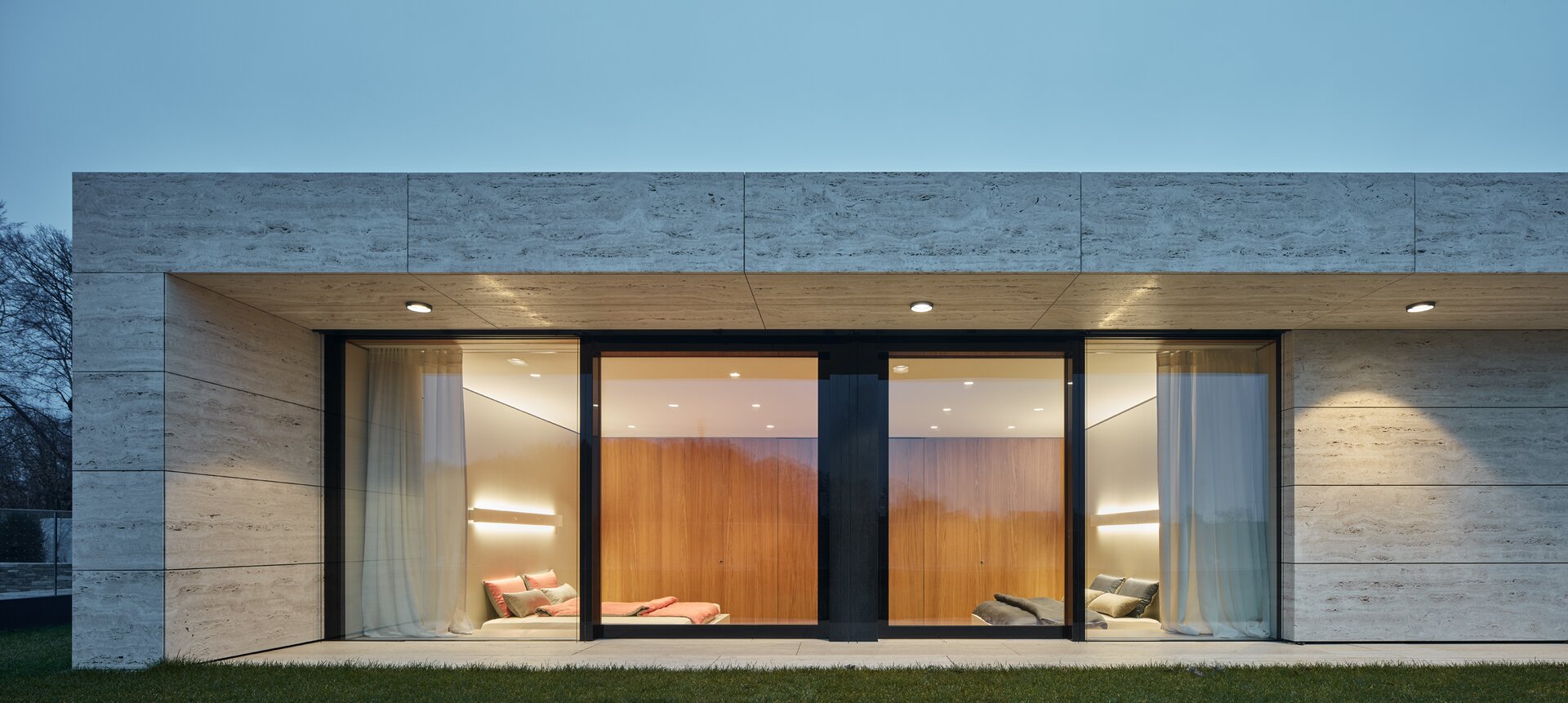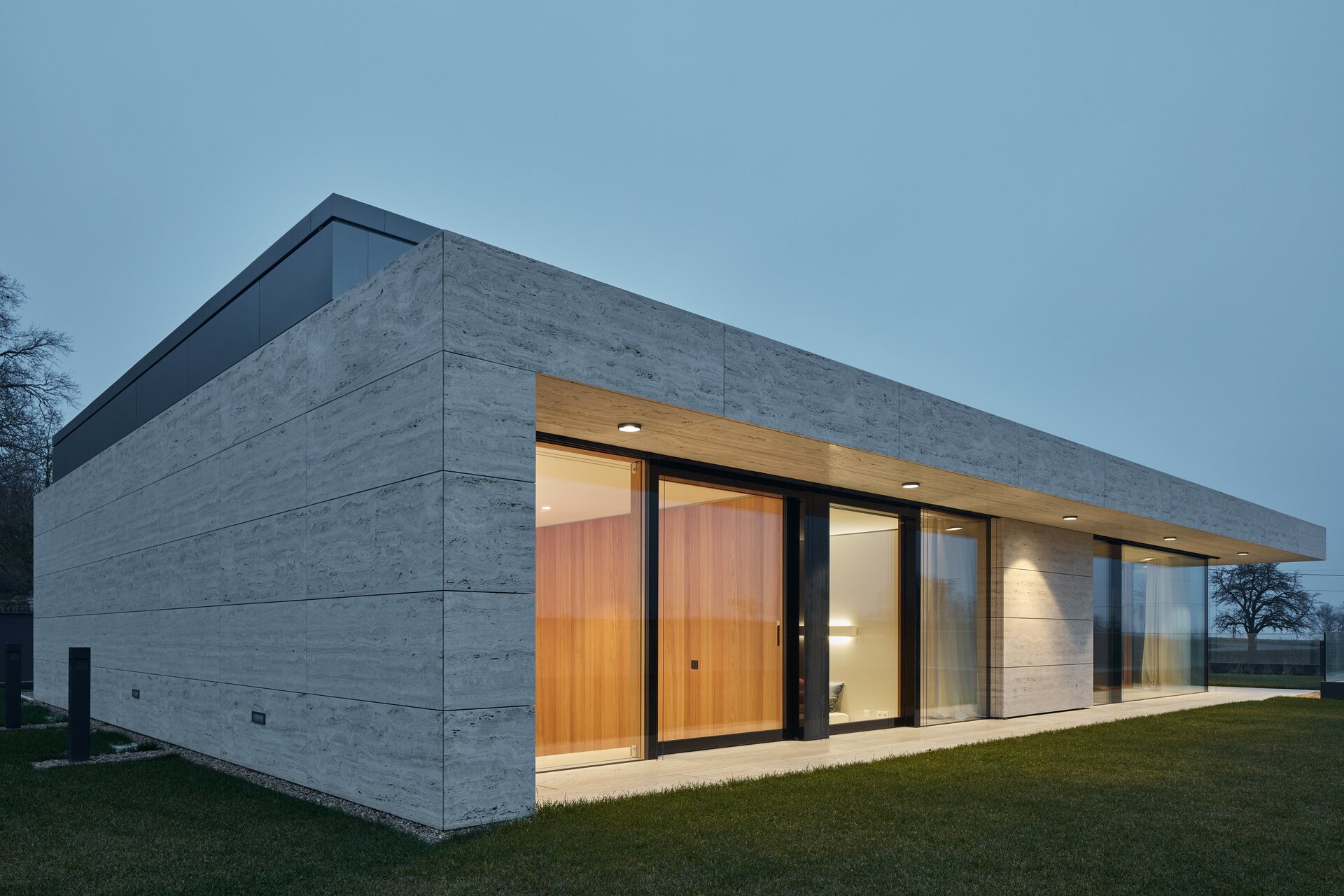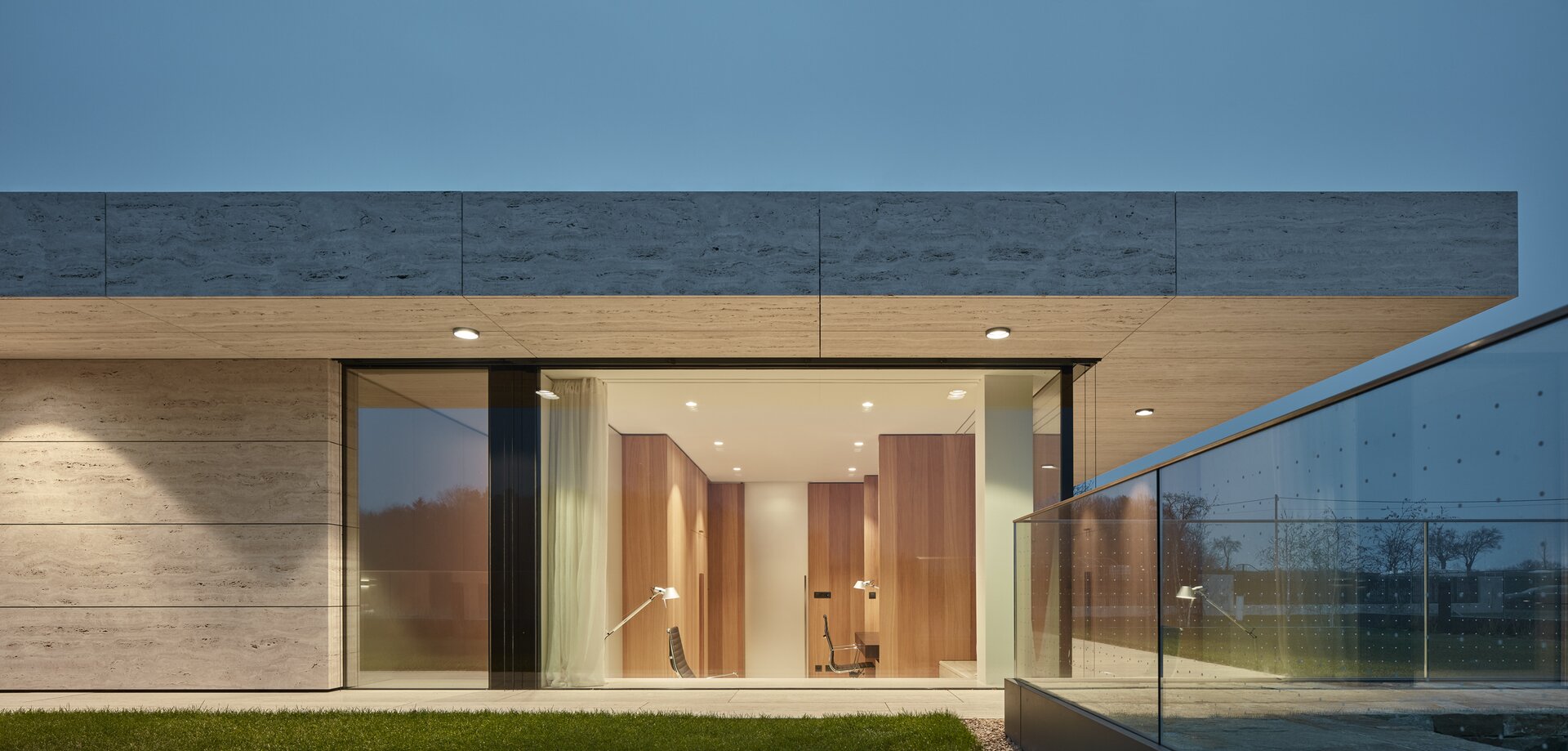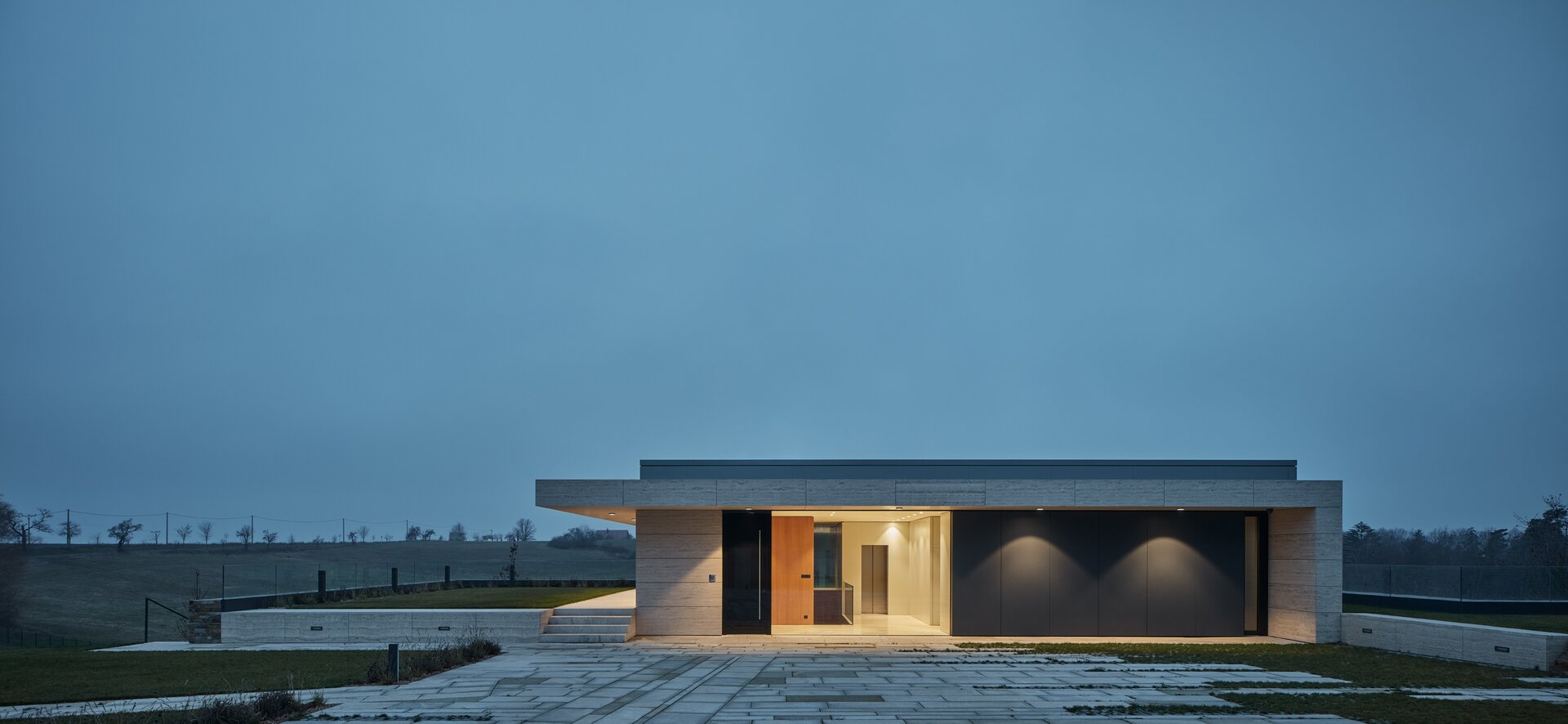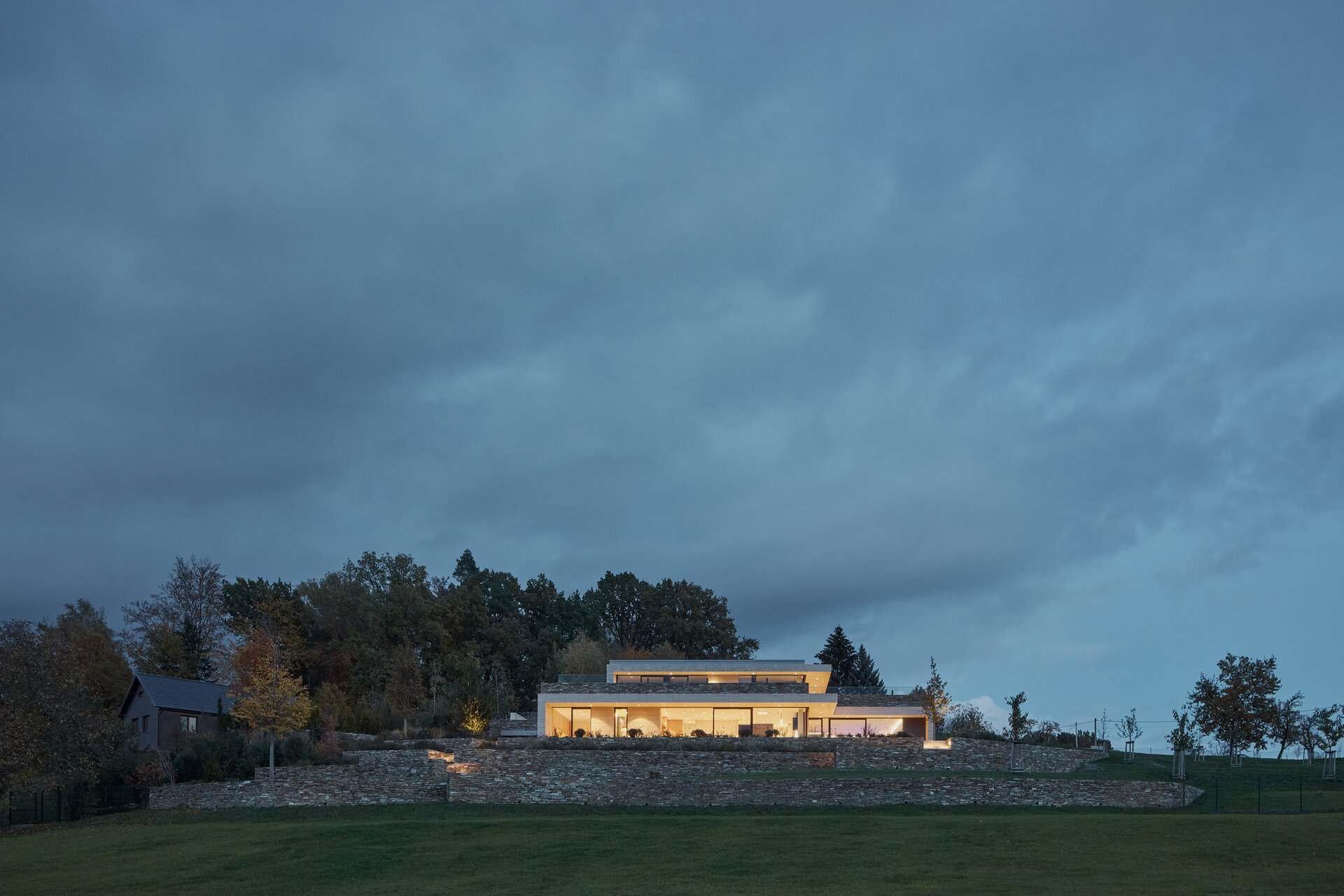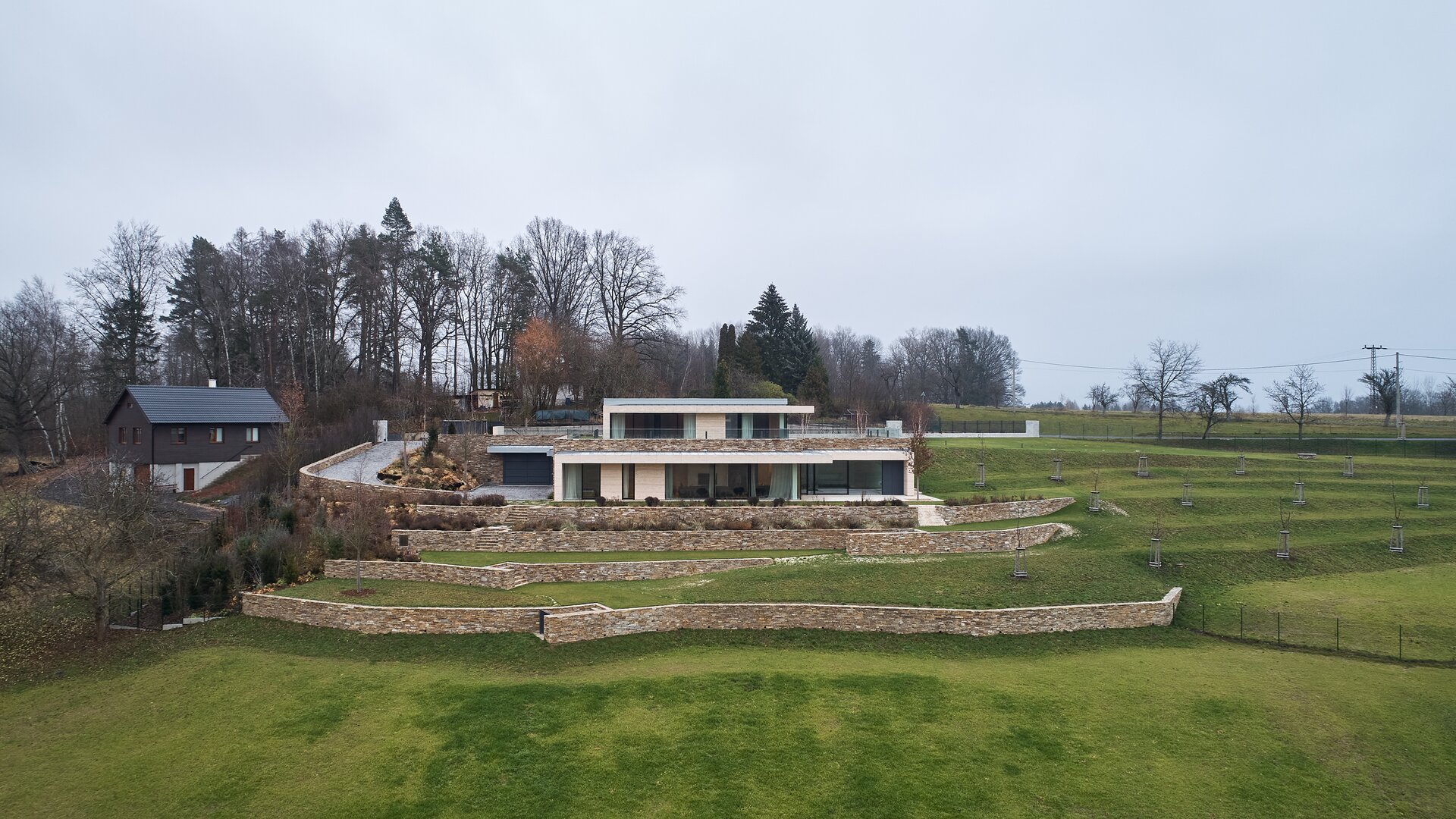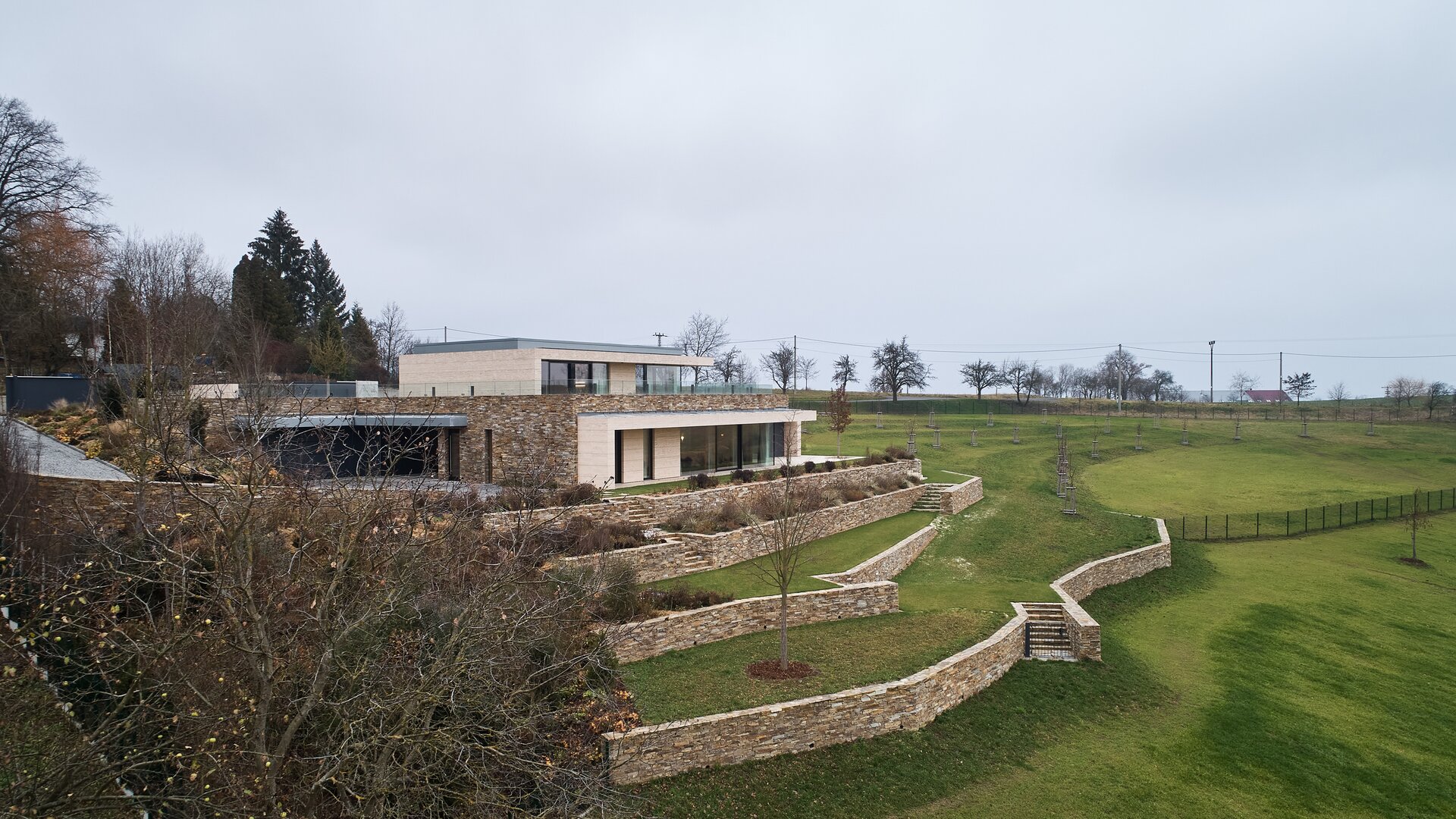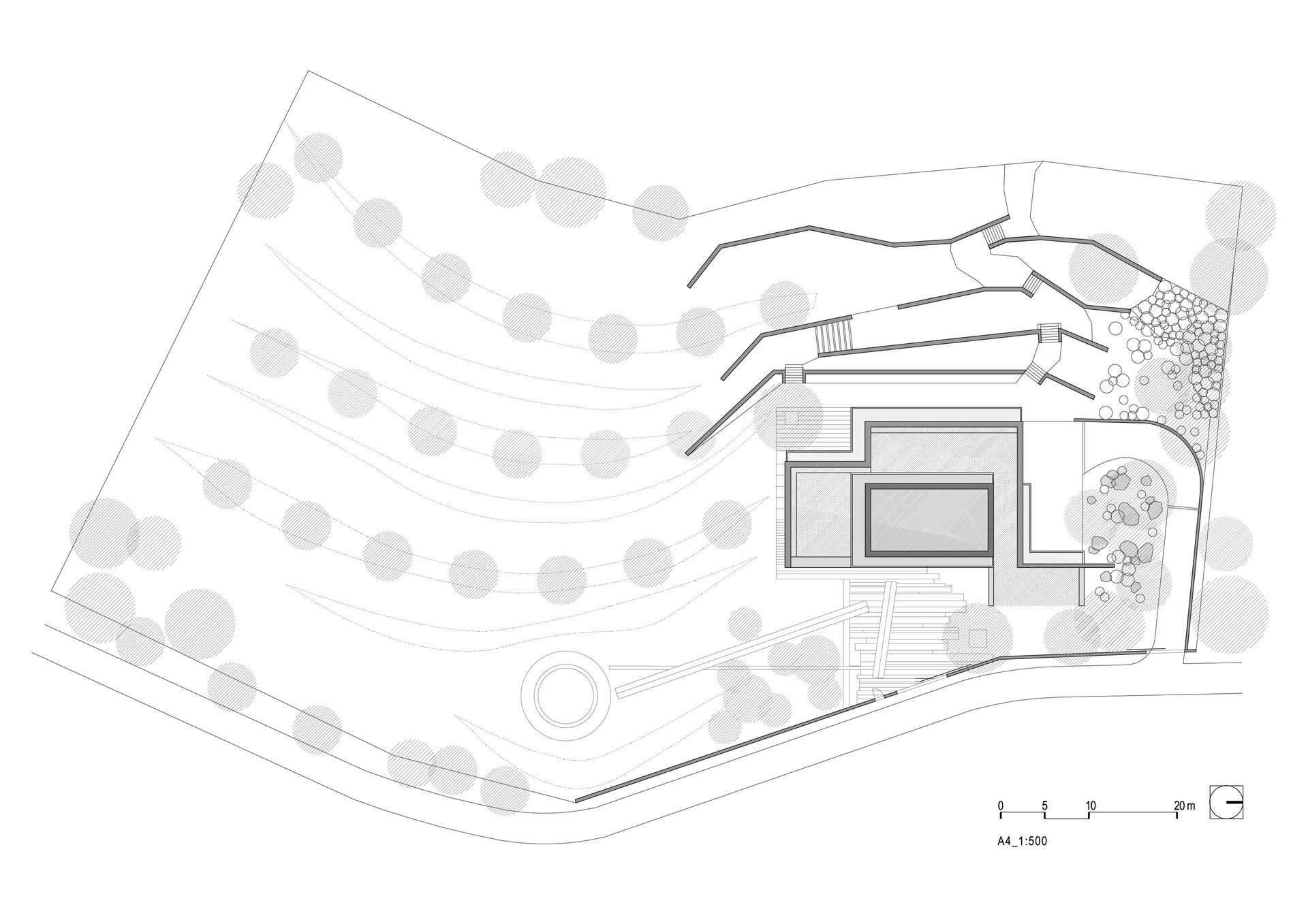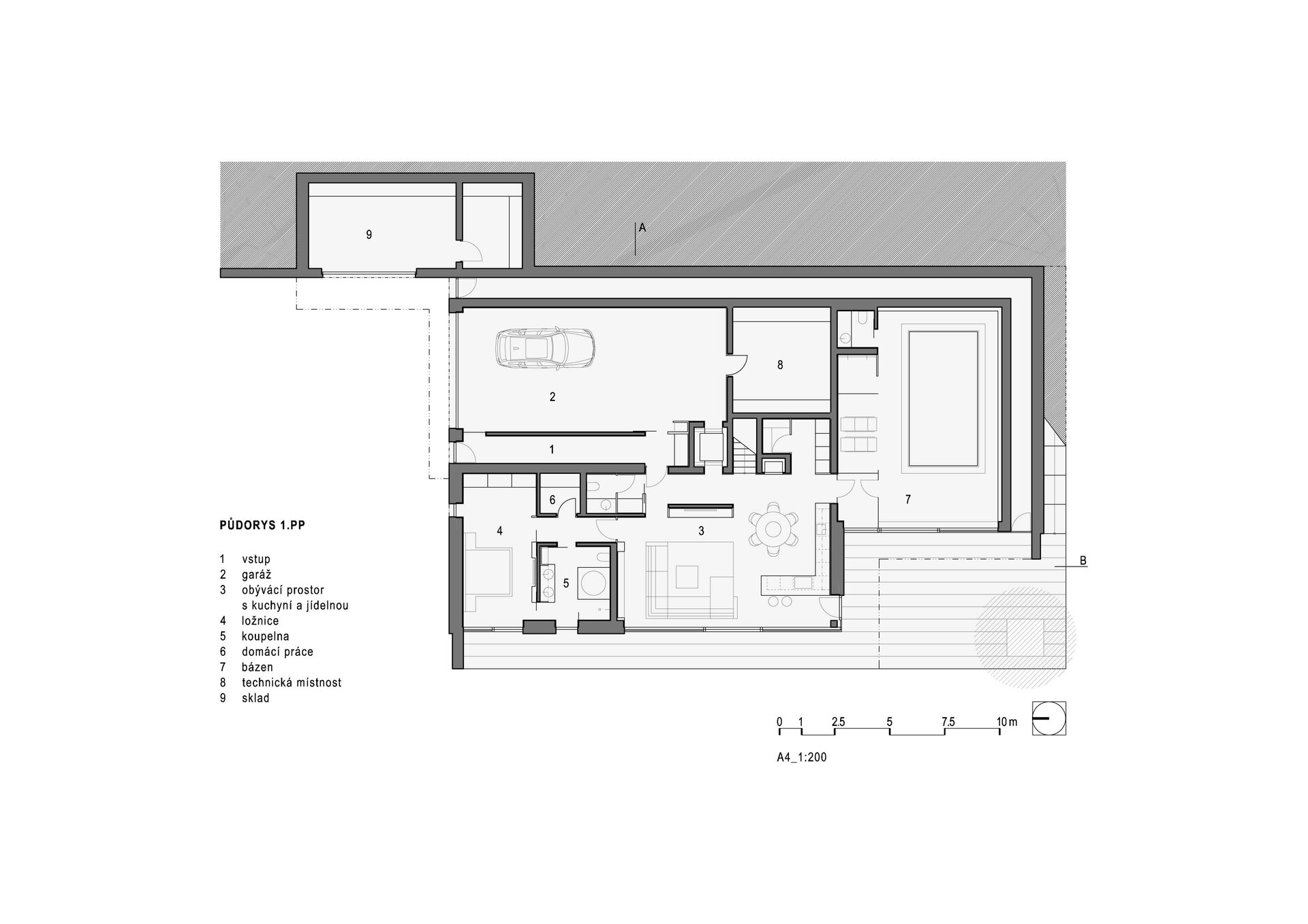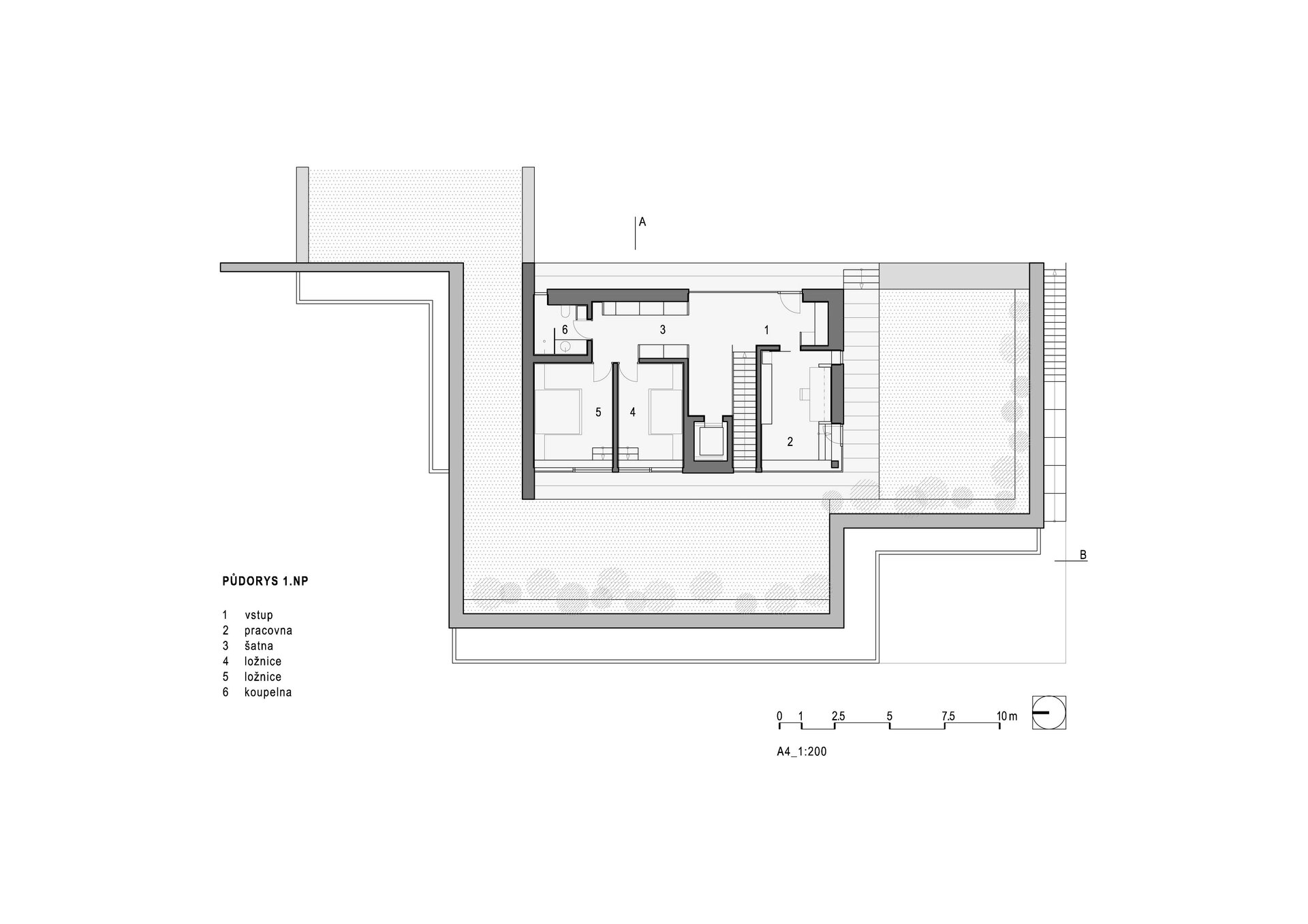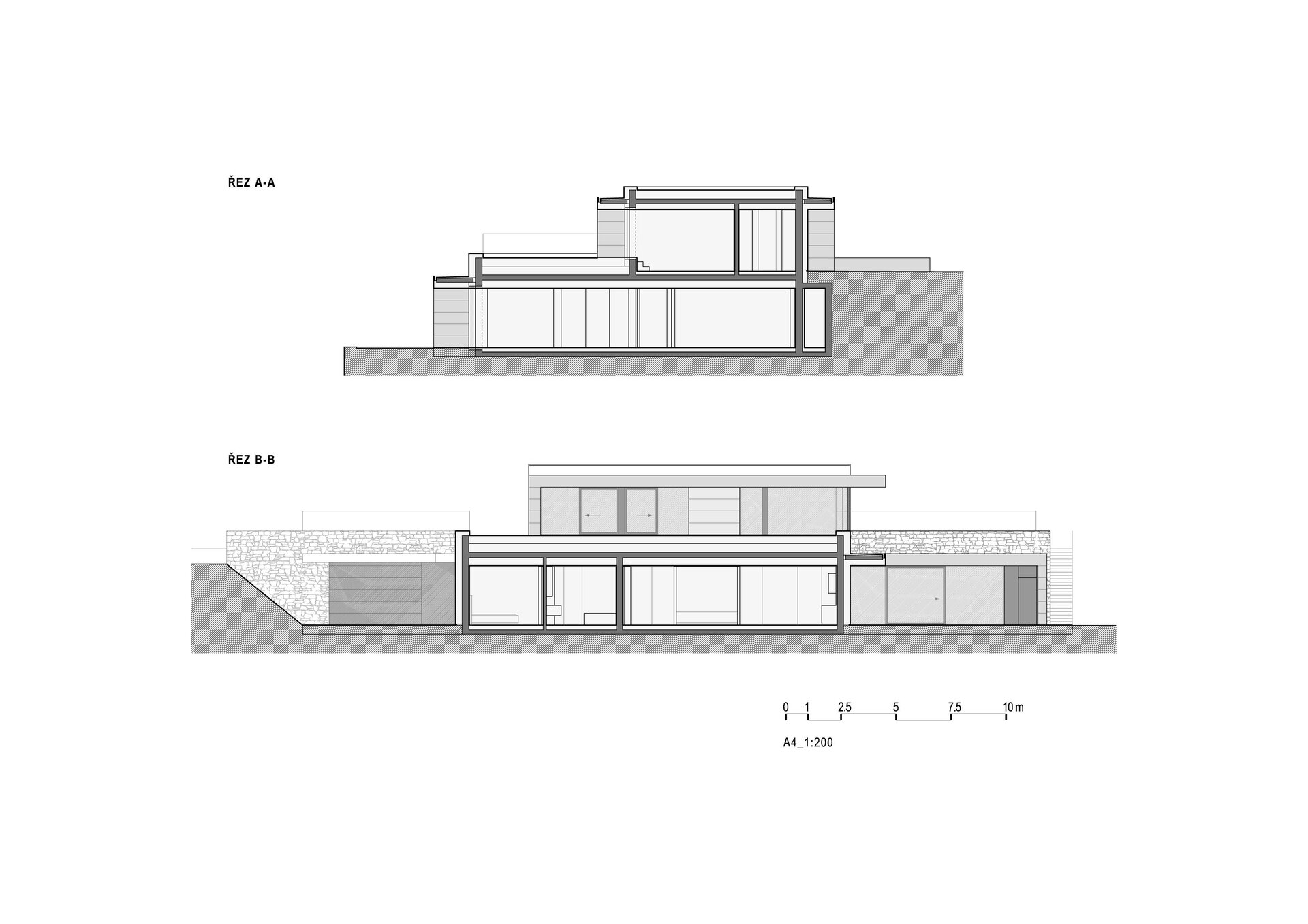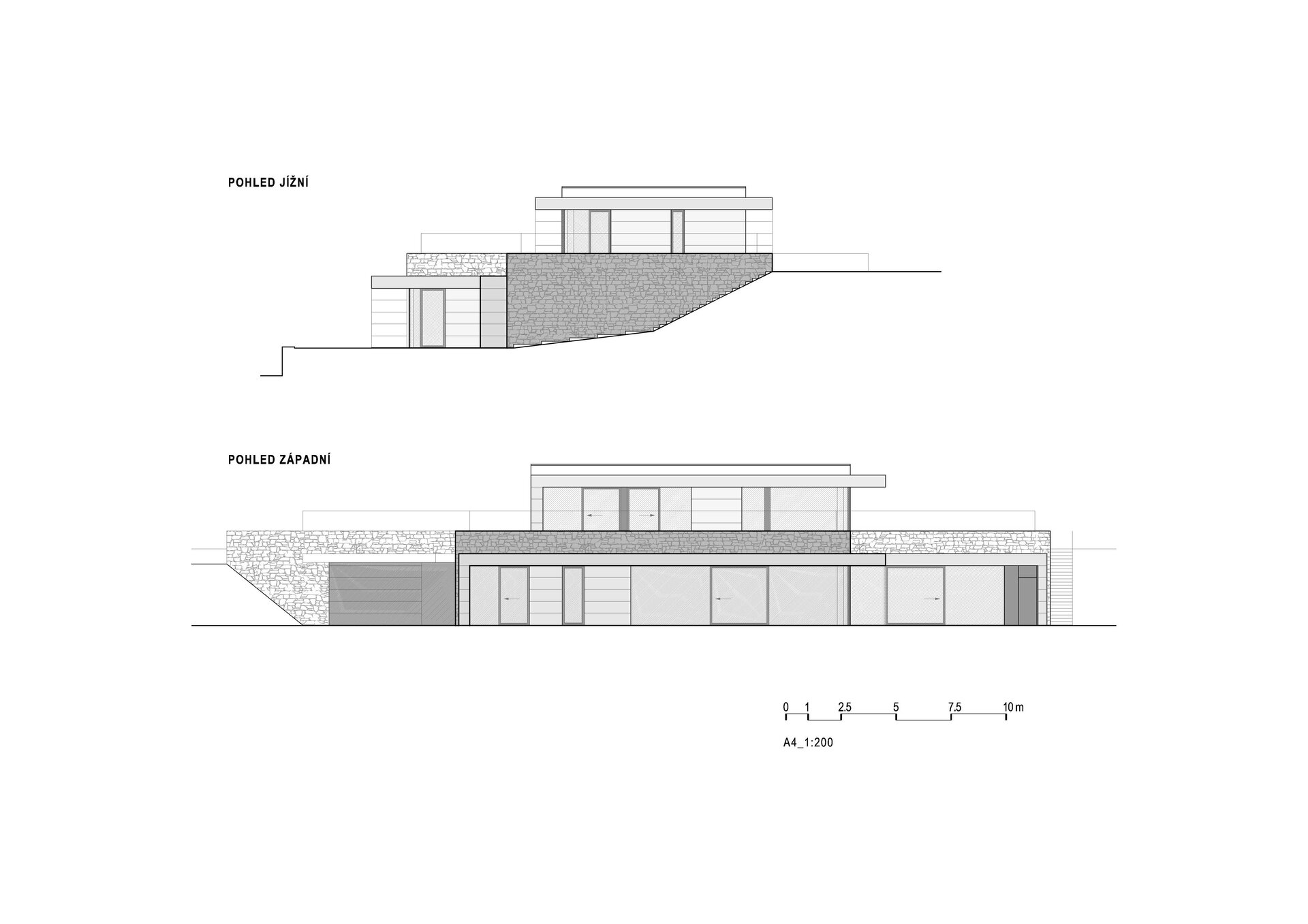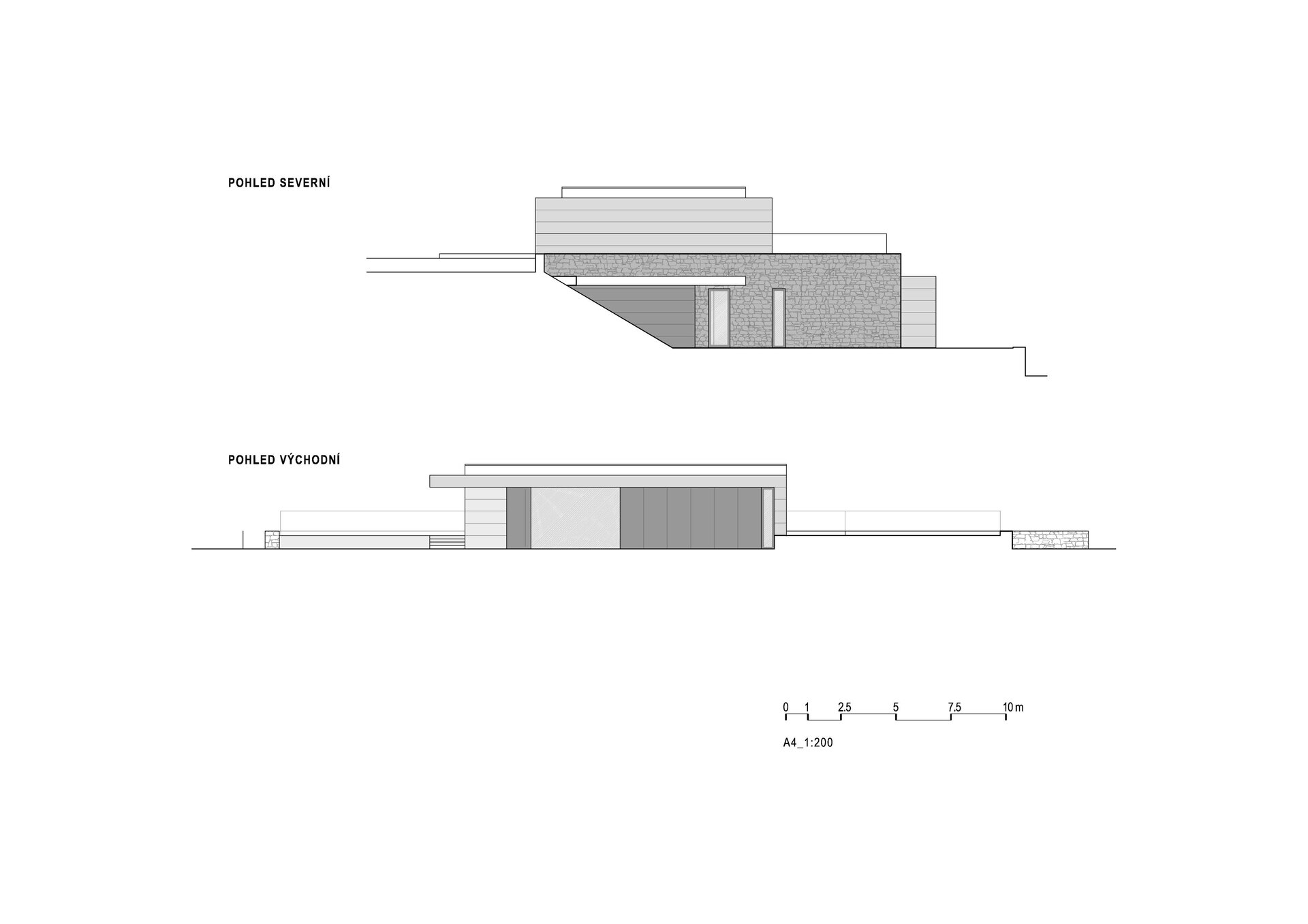 Author
ing. arch. Michal Hušek, ing. arch. Magda Sobotková/ SIAL
Studio
Location
Vlastibořice
Investor
ACL Technology s.r.o.
Supplier
Top Design s.r.o. Vlastibořice
Regionální stavební Liberec
Date of project approval
March 2021
Fotograf
Villa in Vlastibořice
The beautiful site slopes to the southwest and is part of a slightly undulating landscape of the "Bohemian Paradise" territory.
The plot offers amazing views of the opposite side of the valley. Due to the fact that the plot is located outside the built-up area, it offered a unique opportunity to realize a solitary villa with an extraordinary interconnection between indoor and outdoor space.
The client's wish was to create simple, clean spaces with maximum use of natural materials.

The villa has two floors. In the upper floor there are designed guest rooms with separate entrance and study room. The lower floor is partially recessed into the terrain and it contains the main living space with adjacent garage and indoor pool.
Materials
Natural stones Travertino Romano Classico, Antique Brown, Nero Assoluto Zimbabwe,
Giallo Realle.


Products and brands
Skywall - Noframe | Okna Janošík | www.janosik.cz |
Natural stones | Kámen engineering s.r.o. | www.kamenengineering.cz | 0NP, 1NP
Glass products | Vetroporte s.r.o. | info@vetroporte.cz |
Joinery products | Framoz a.s. | www.framoz.cz | truhlářství Samšiňák | www.truhlarstvisamsinak.cz |
Stainless steel pool | BERNDORF BÄDERBAU | www.berndorf-bazeny.cz |
Garden supplier | Bc. Tomáš Velich | velich@wo.cz
Green building
Environmental certification
| | |
| --- | --- |
| Type and level of certificate | - |
Water management
| | |
| --- | --- |
| Is rainwater used for irrigation? | |
| Is rainwater used for other purposes, e.g. toilet flushing ? | |
| Does the building have a green roof / facade ? | |
| Is reclaimed waste water used, e.g. from showers and sinks ? | |
The quality of the indoor environment
| | |
| --- | --- |
| Is clean air supply automated ? | |
| Is comfortable temperature during summer and winter automated? | |
| Is natural lighting guaranteed in all living areas? | |
| Is artificial lighting automated? | |
| Is acoustic comfort, specifically reverberation time, guaranteed? | |
| Does the layout solution include zoning and ergonomics elements? | |
Principles of circular economics
| | |
| --- | --- |
| Does the project use recycled materials? | |
| Does the project use recyclable materials? | |
| Are materials with a documented Environmental Product Declaration (EPD) promoted in the project? | |
| Are other sustainability certifications used for materials and elements? | |
Energy efficiency
| | |
| --- | --- |
| Energy performance class of the building according to the Energy Performance Certificate of the building | B |
| Is efficient energy management (measurement and regular analysis of consumption data) considered? | |
| Are renewable sources of energy used, e.g. solar system, photovoltaics? | |
Interconnection with surroundings
| | |
| --- | --- |
| Does the project enable the easy use of public transport? | |
| Does the project support the use of alternative modes of transport, e.g cycling, walking etc. ? | |
| Is there access to recreational natural areas, e.g. parks, in the immediate vicinity of the building? | |