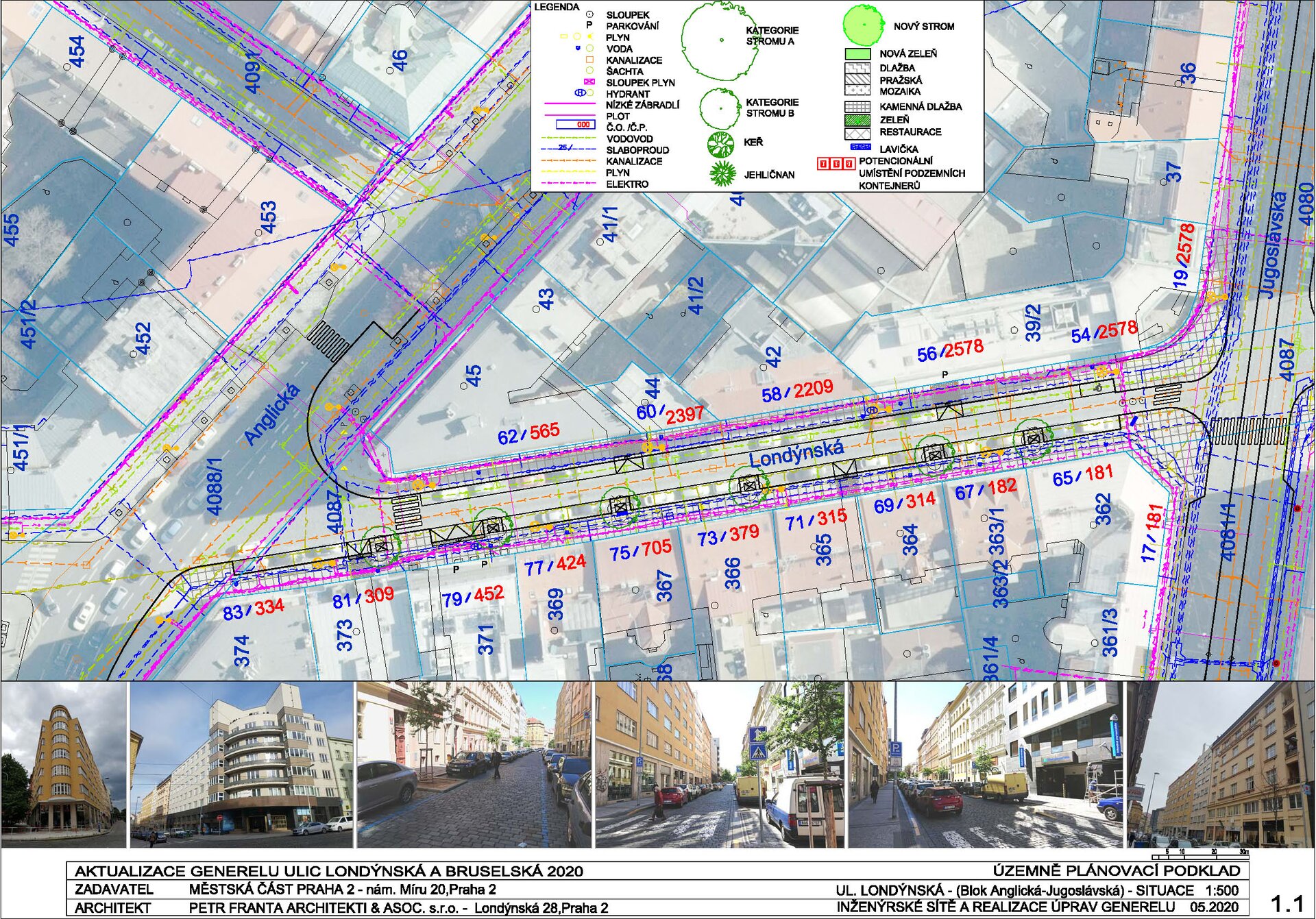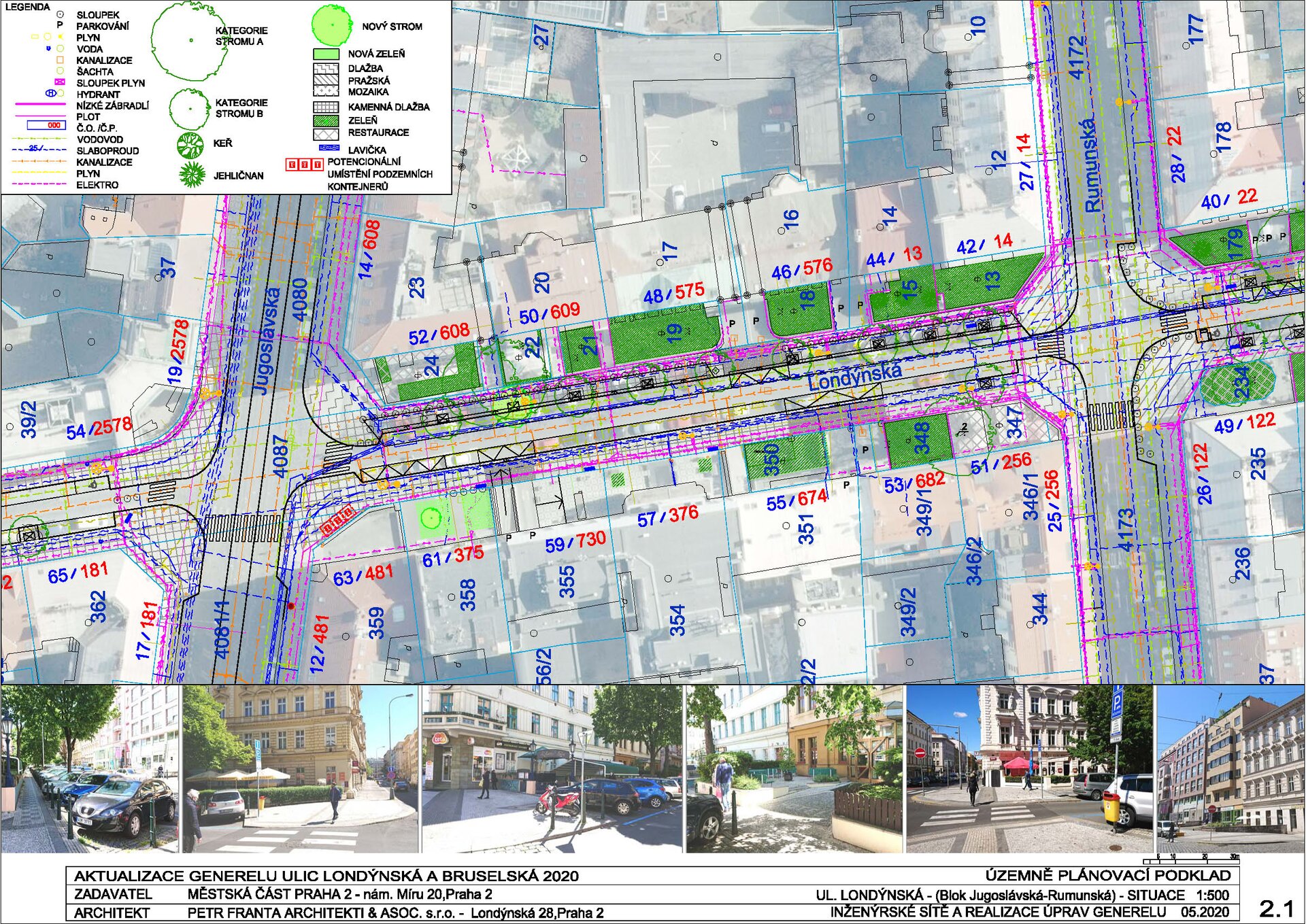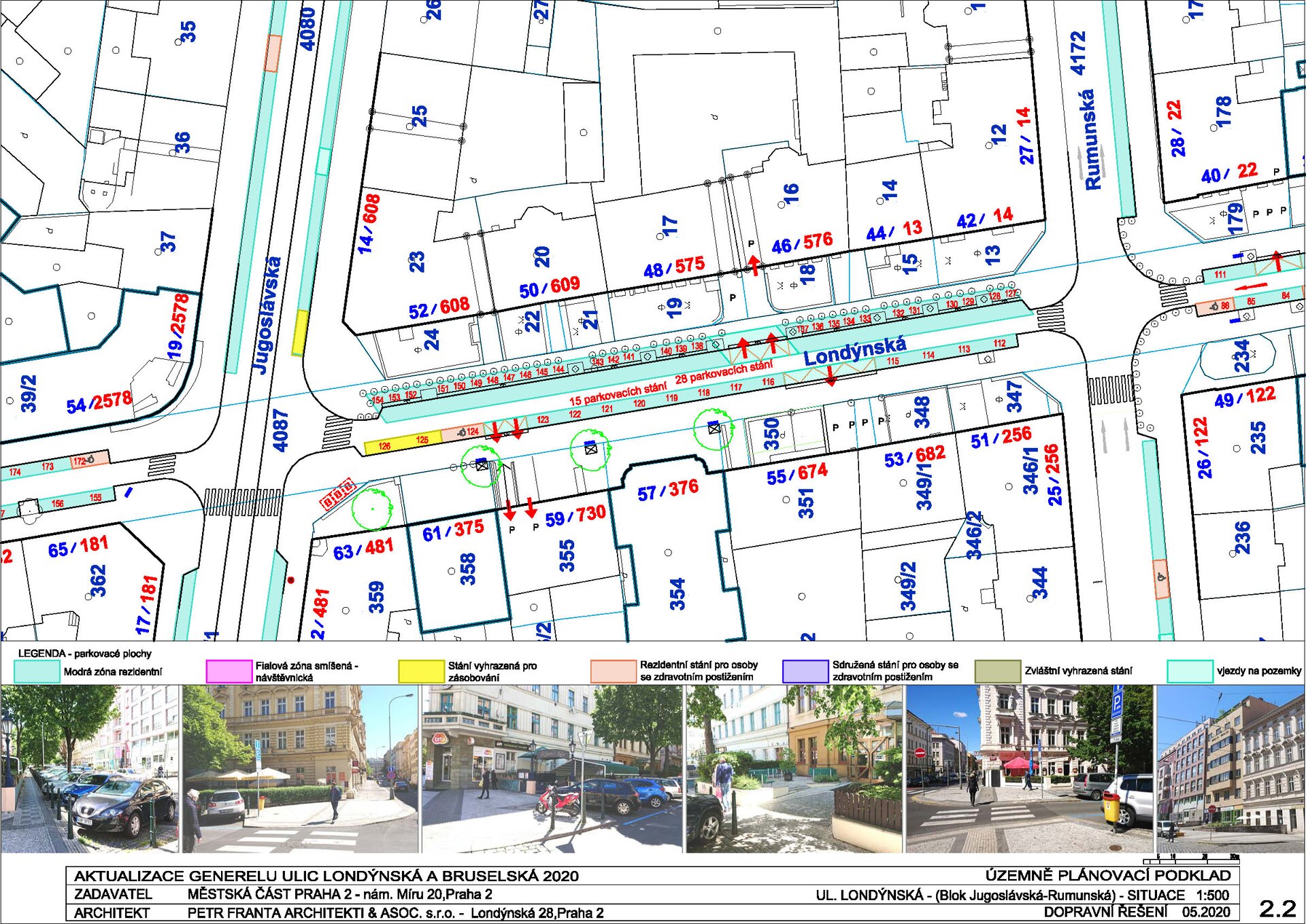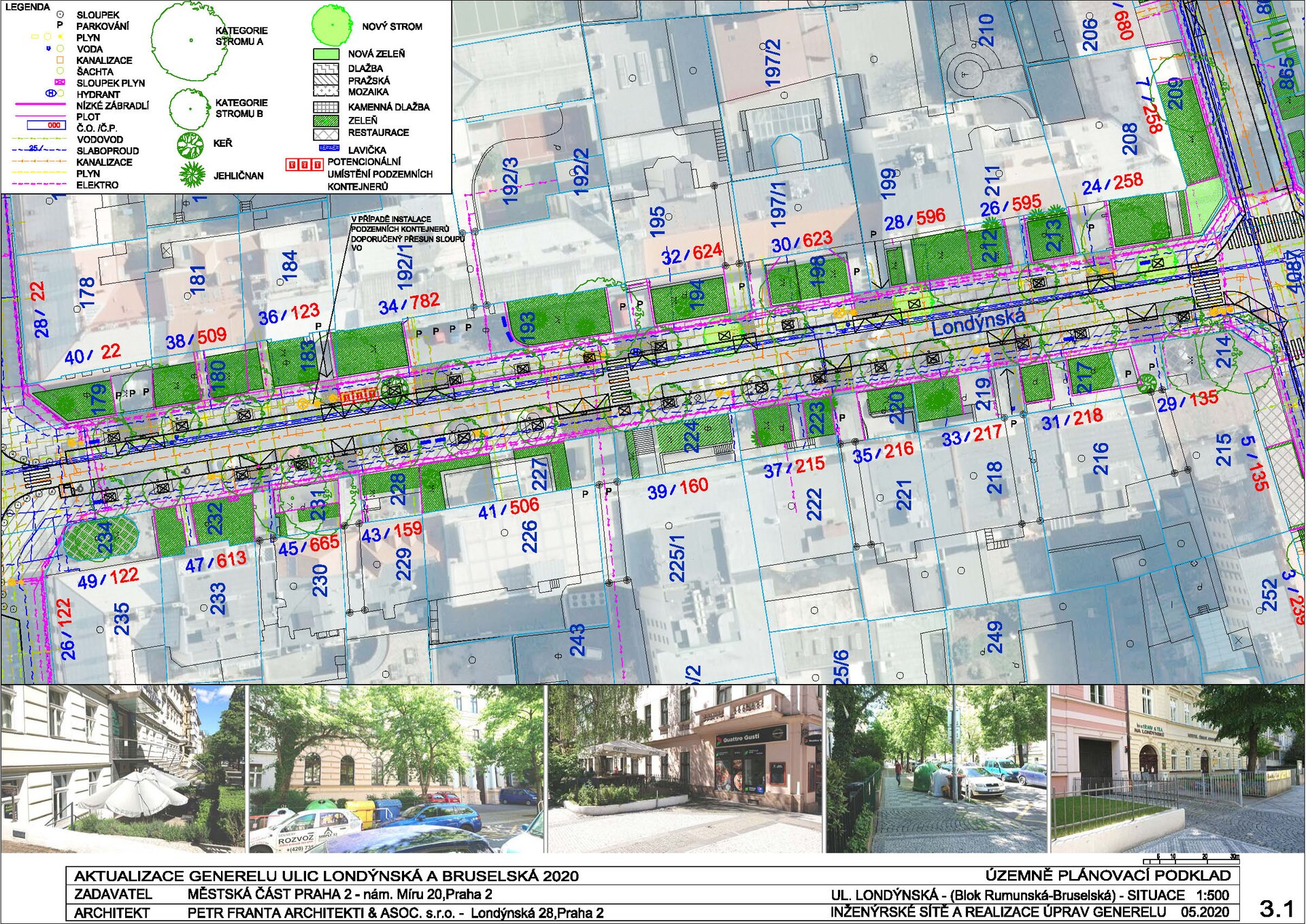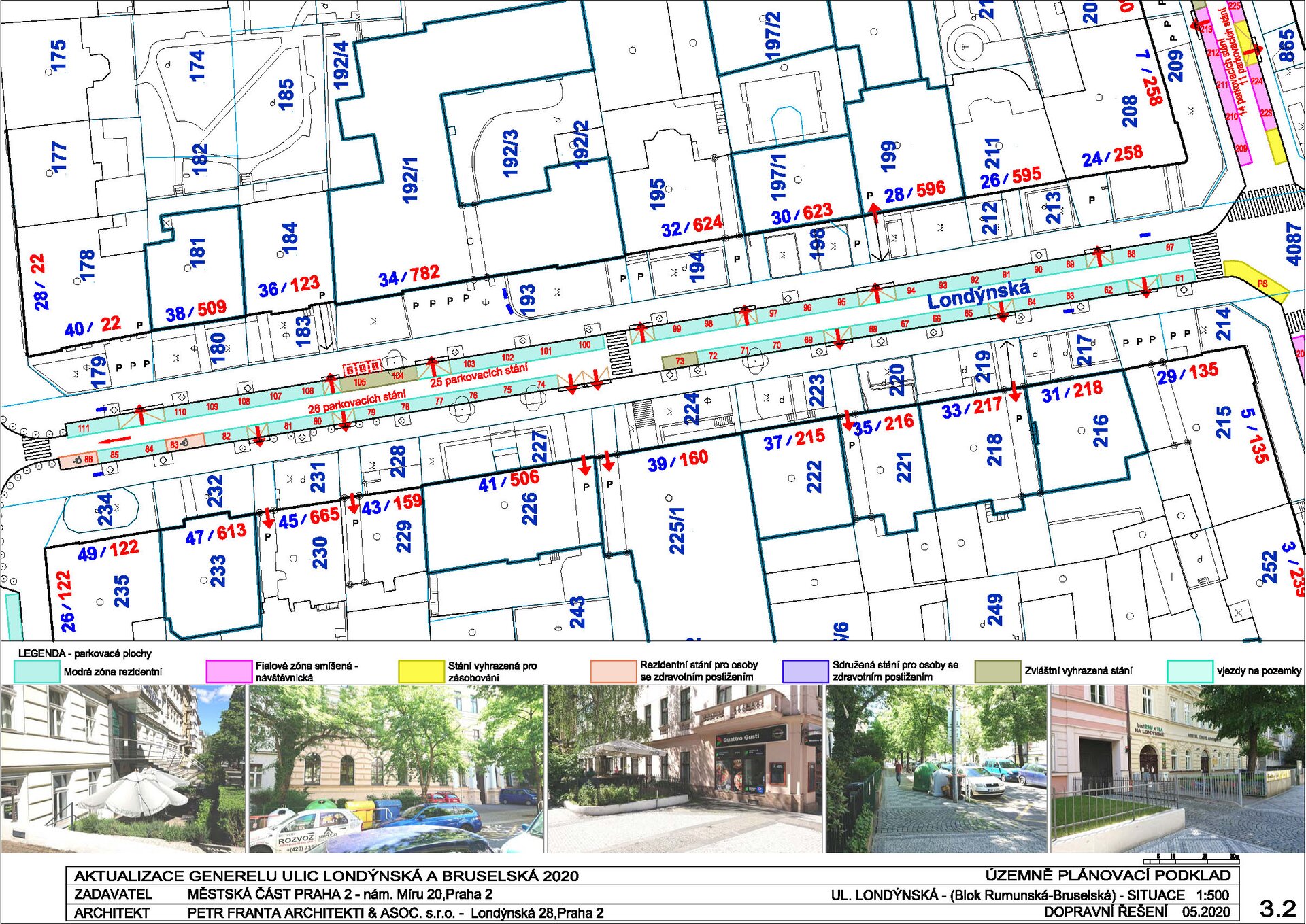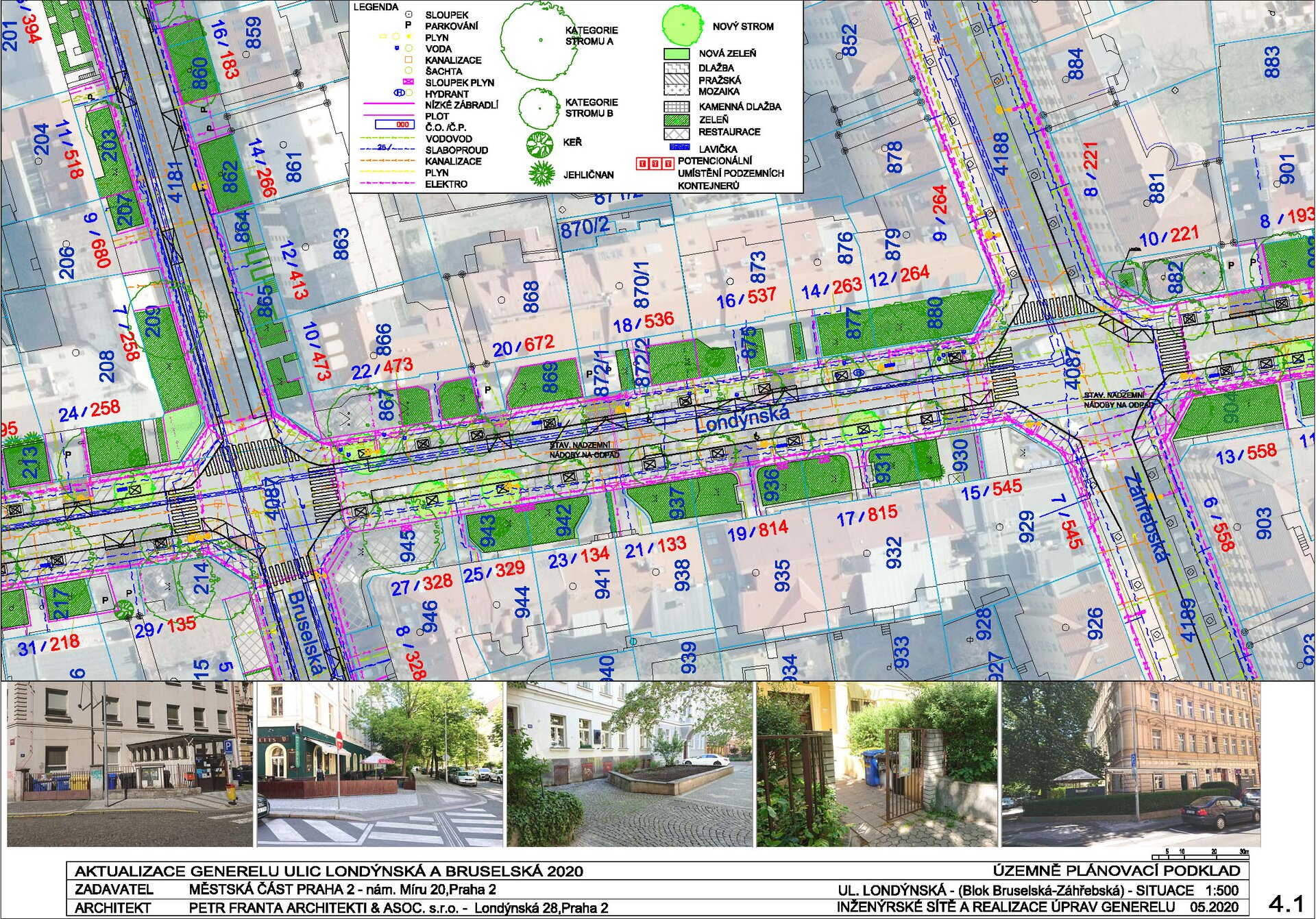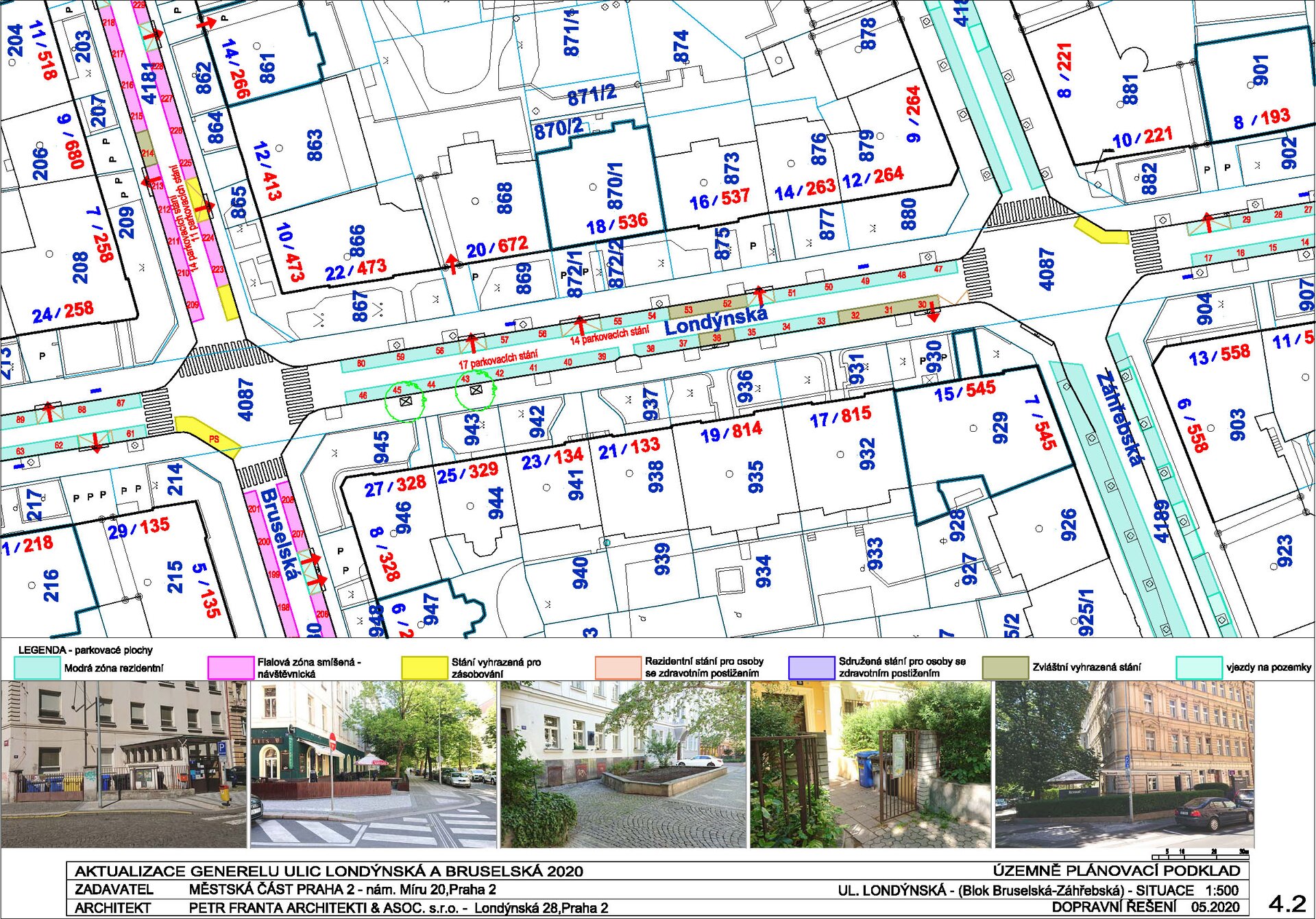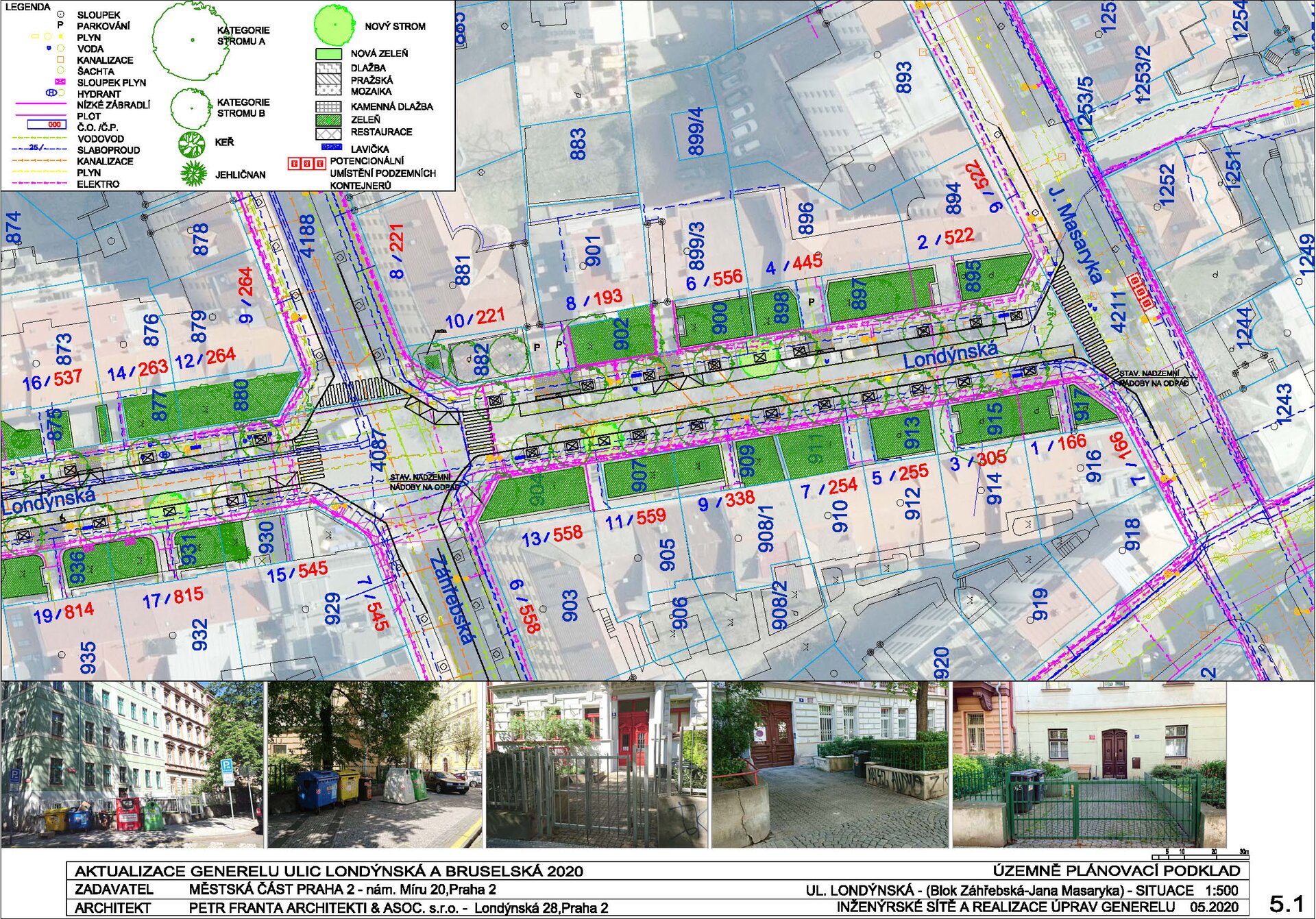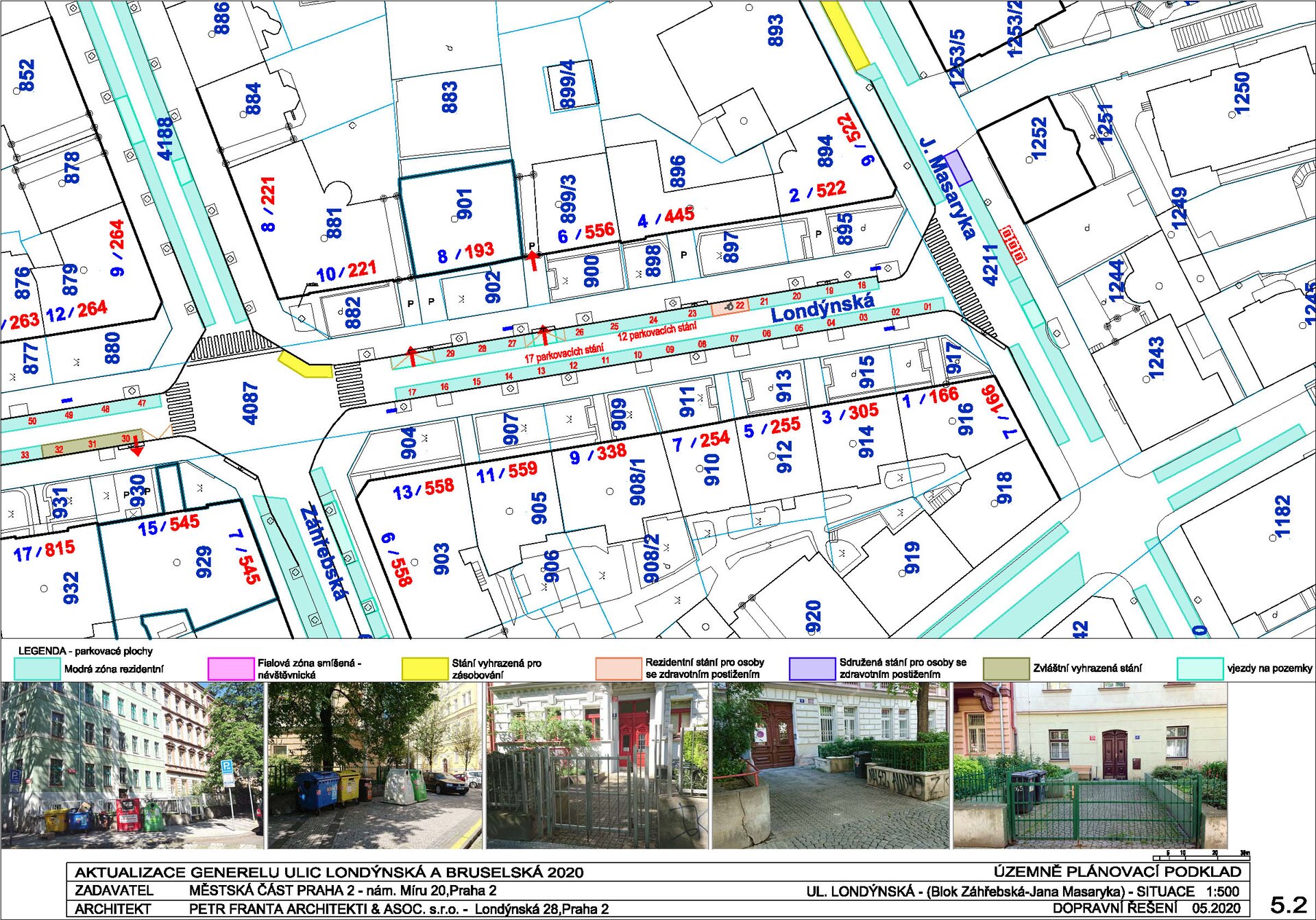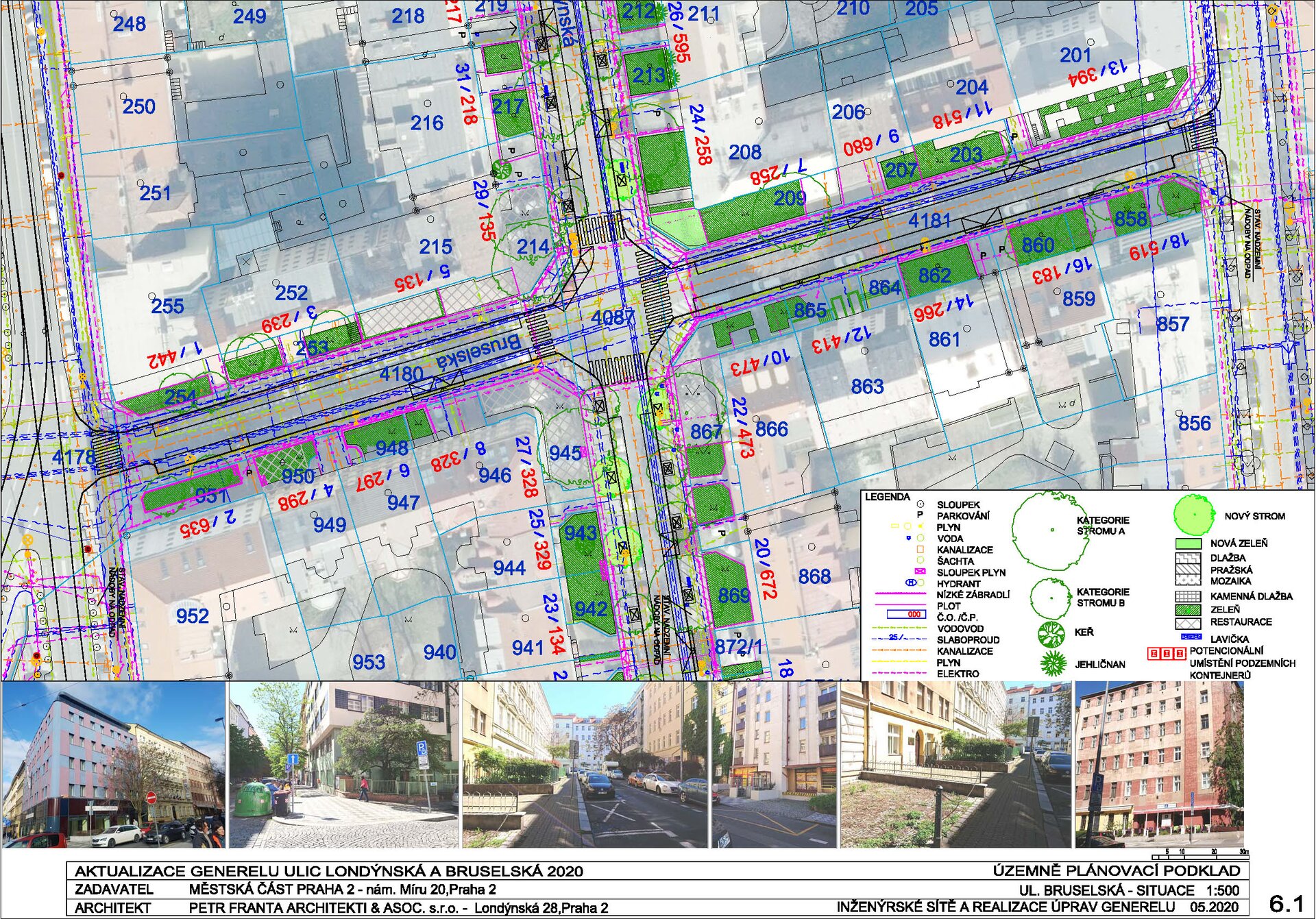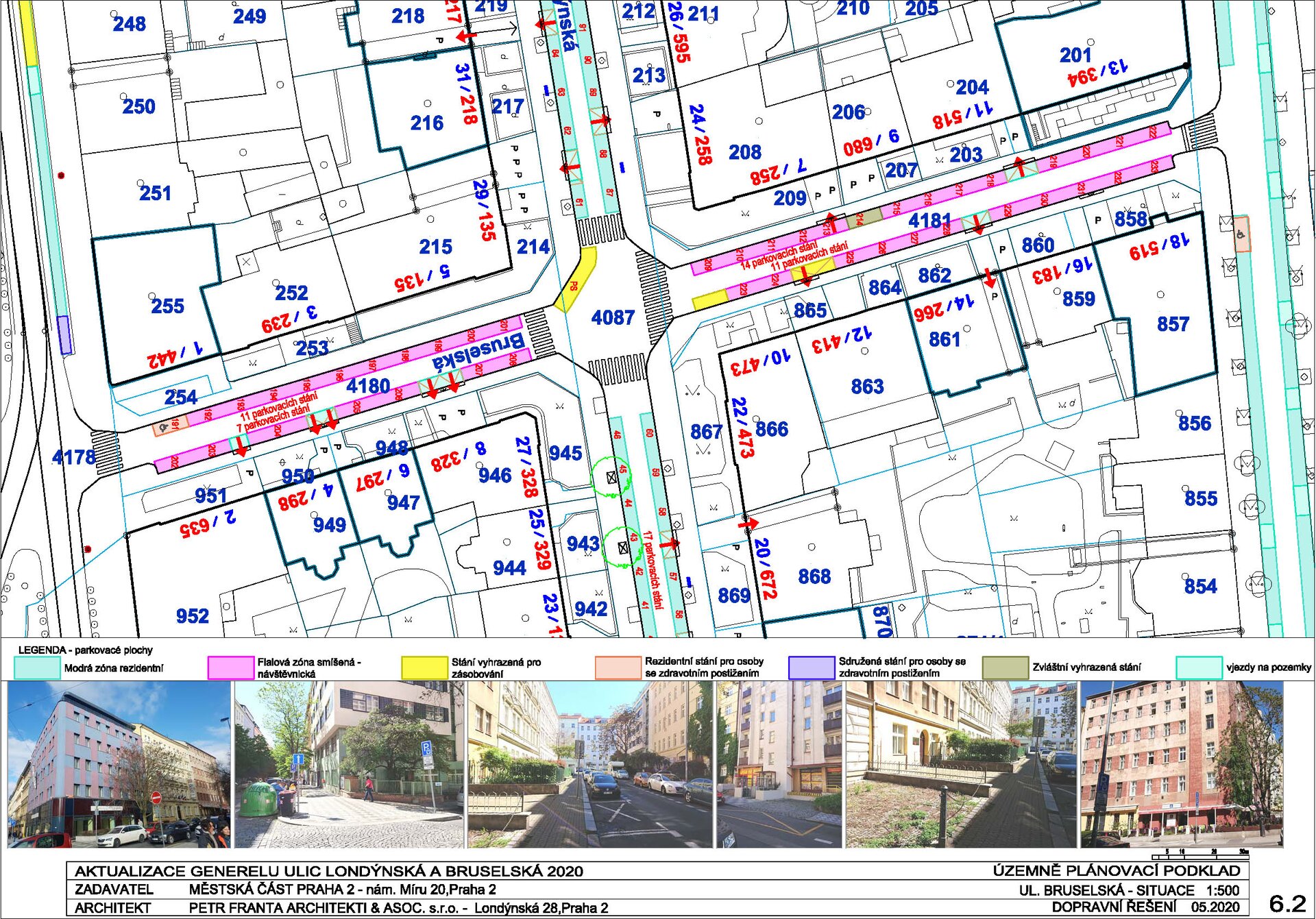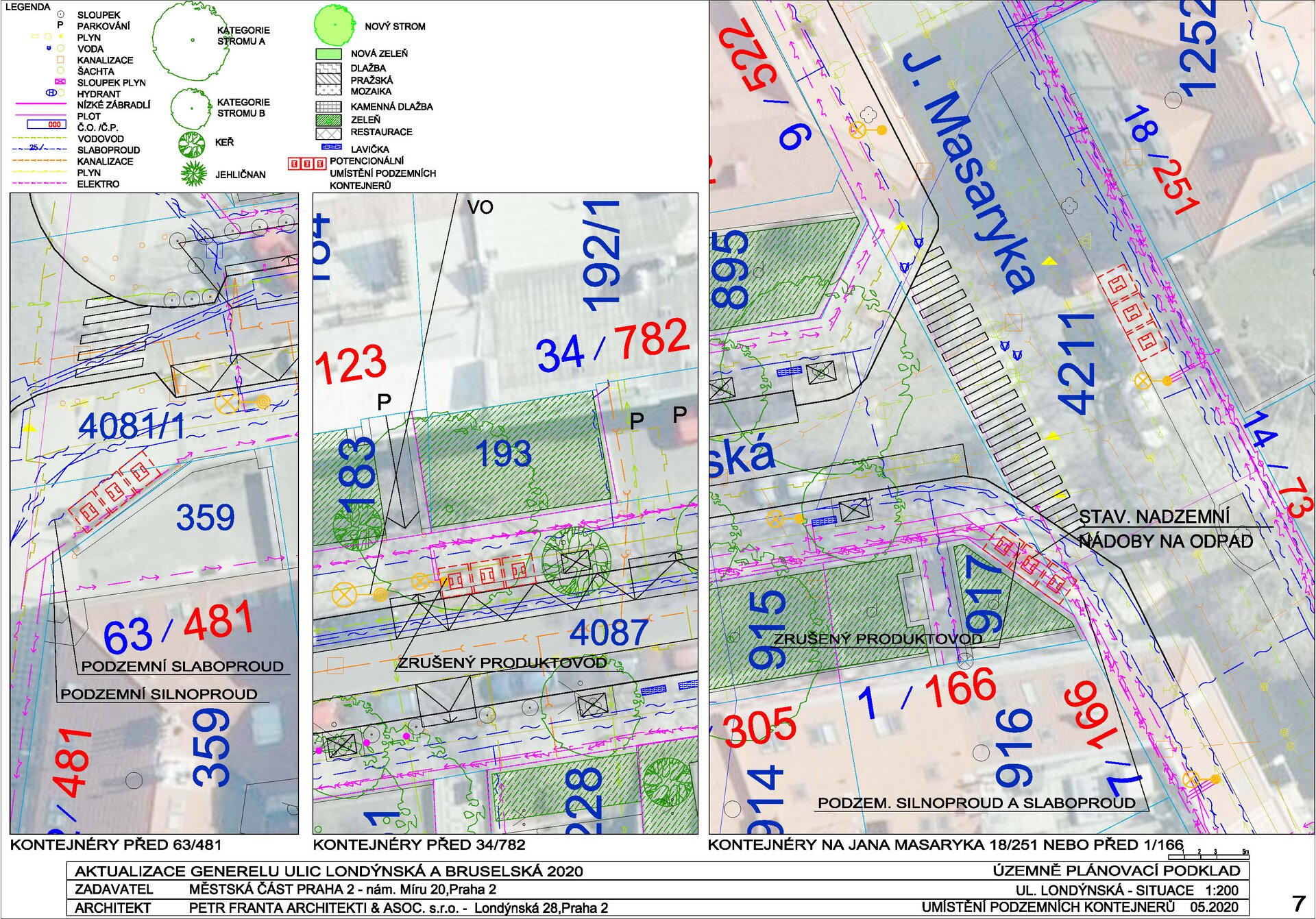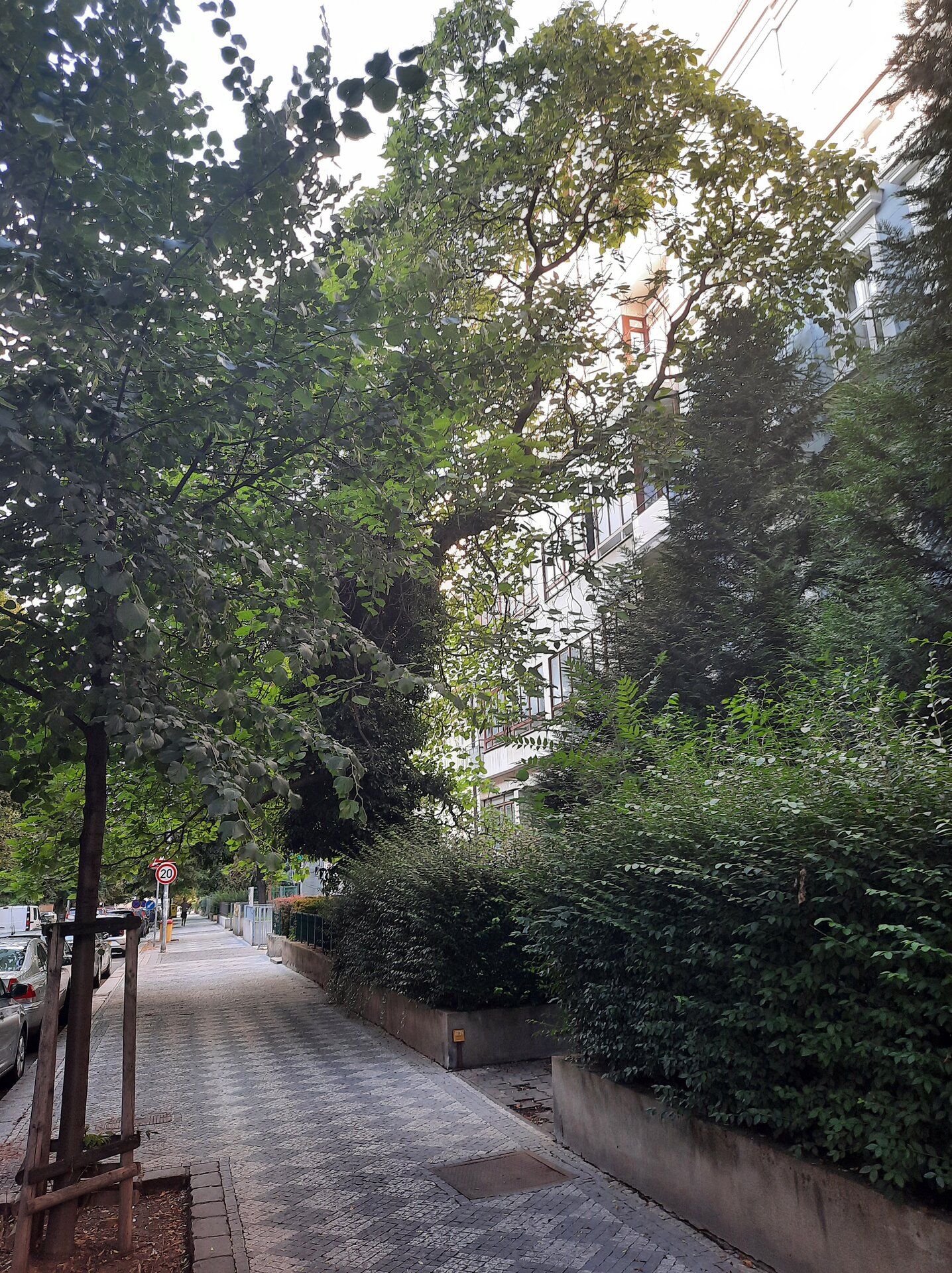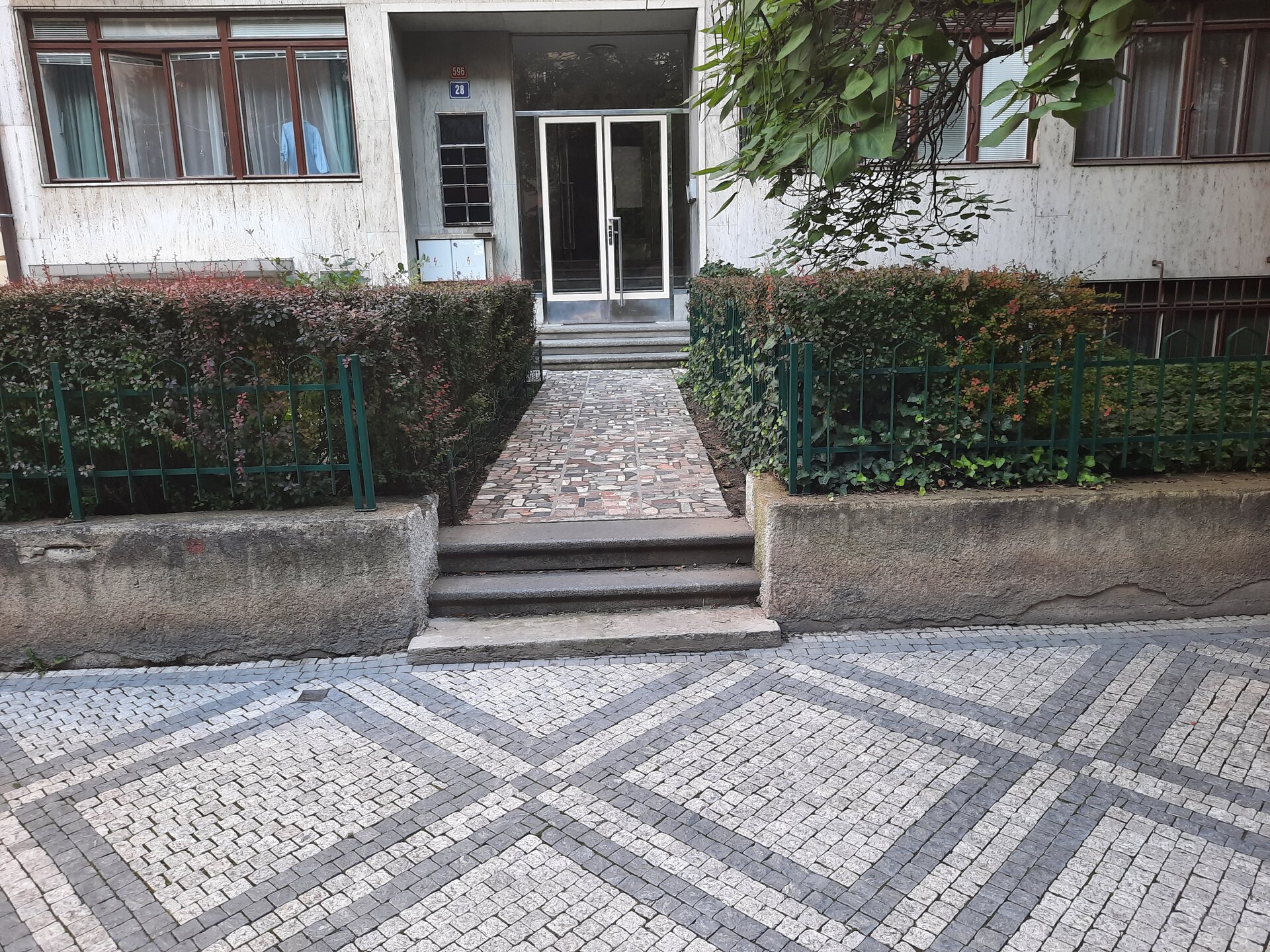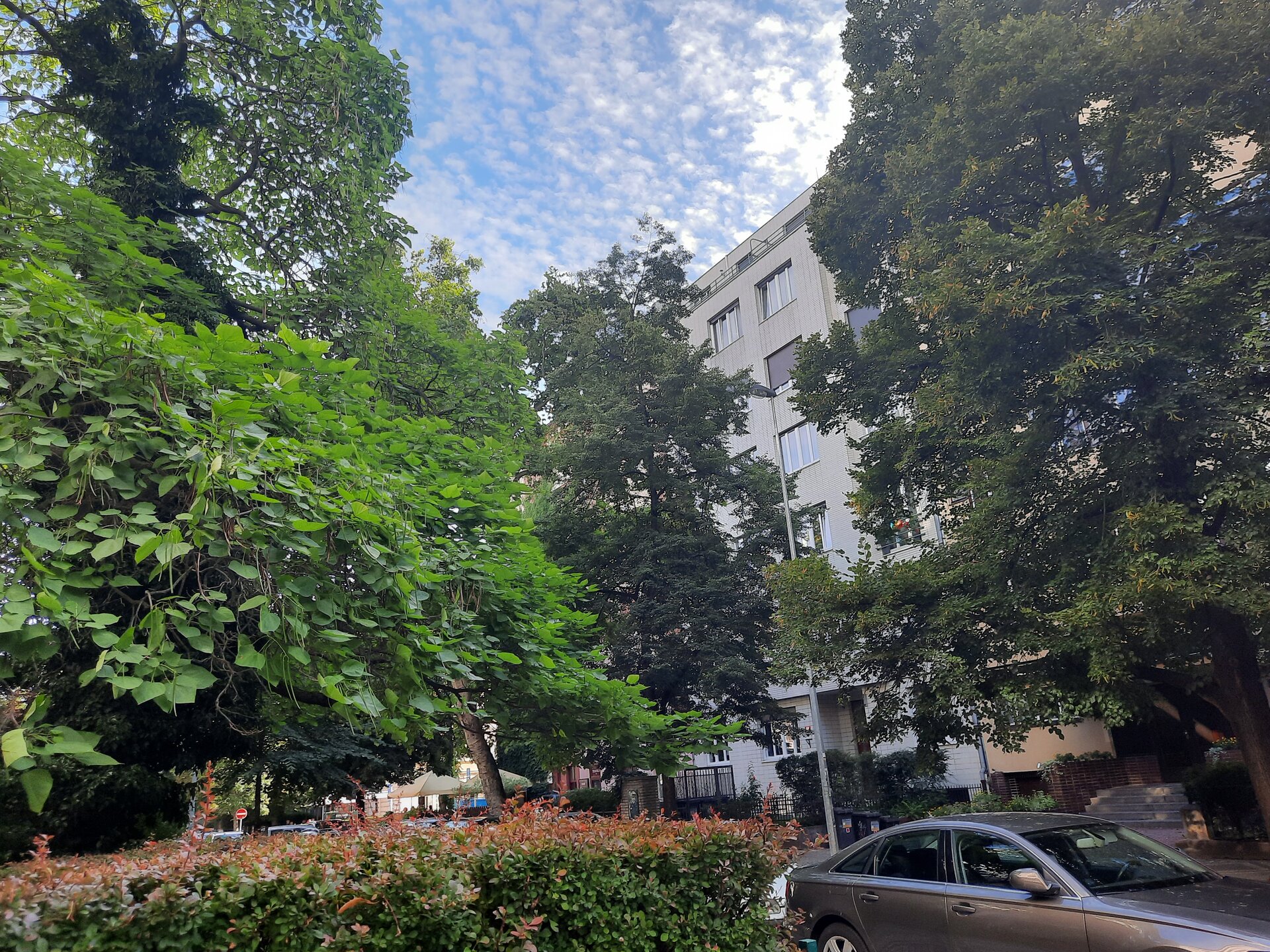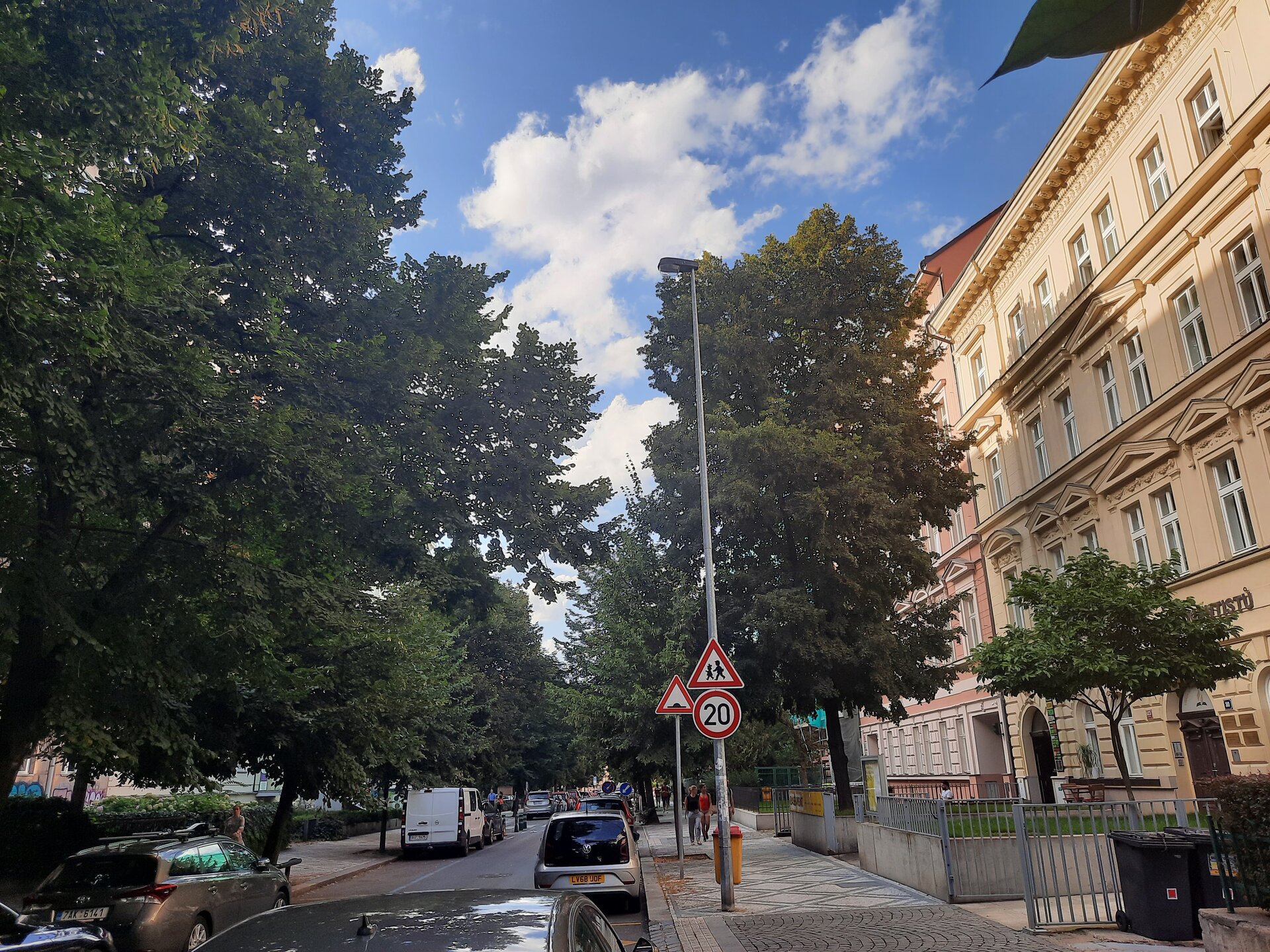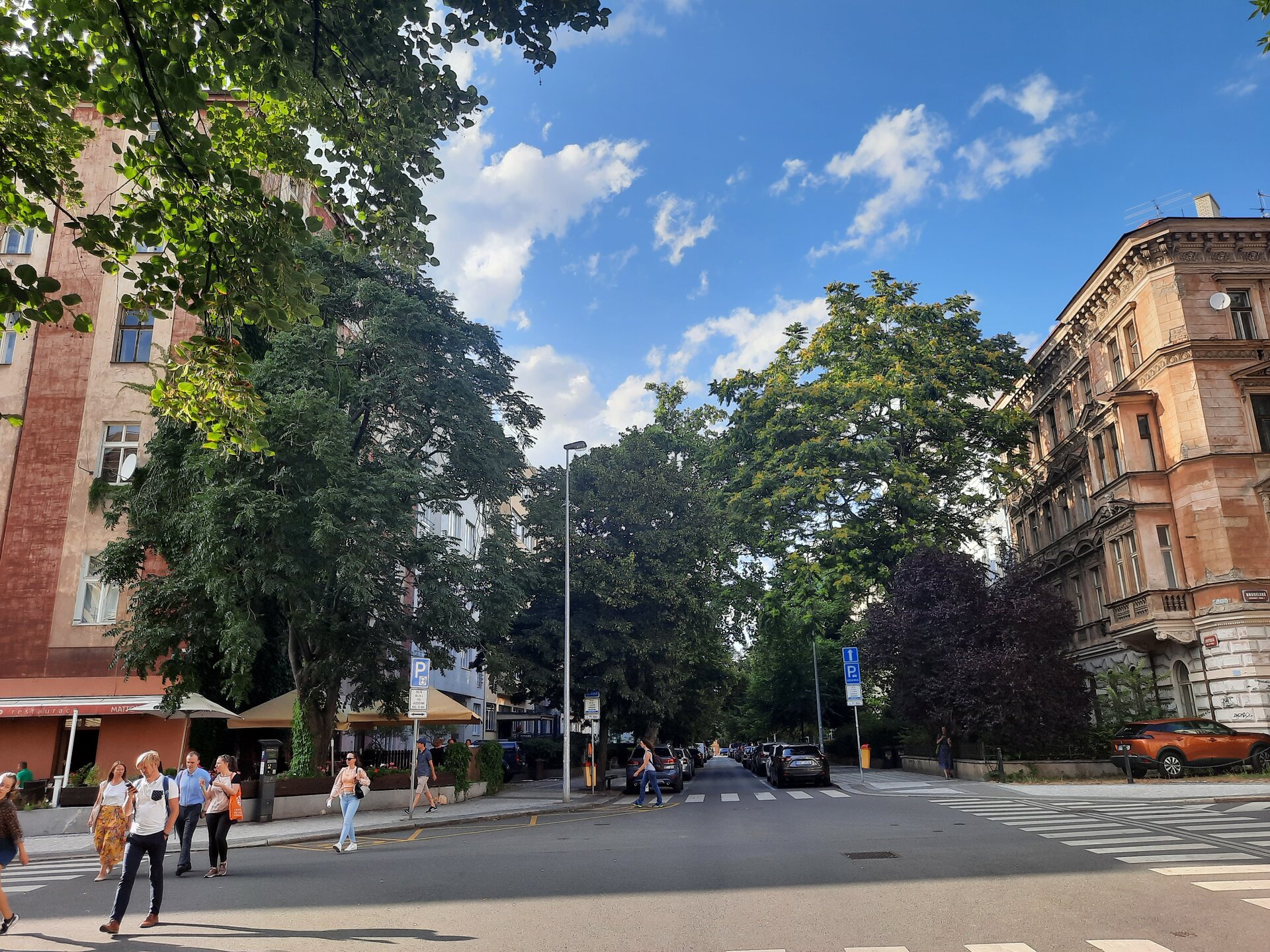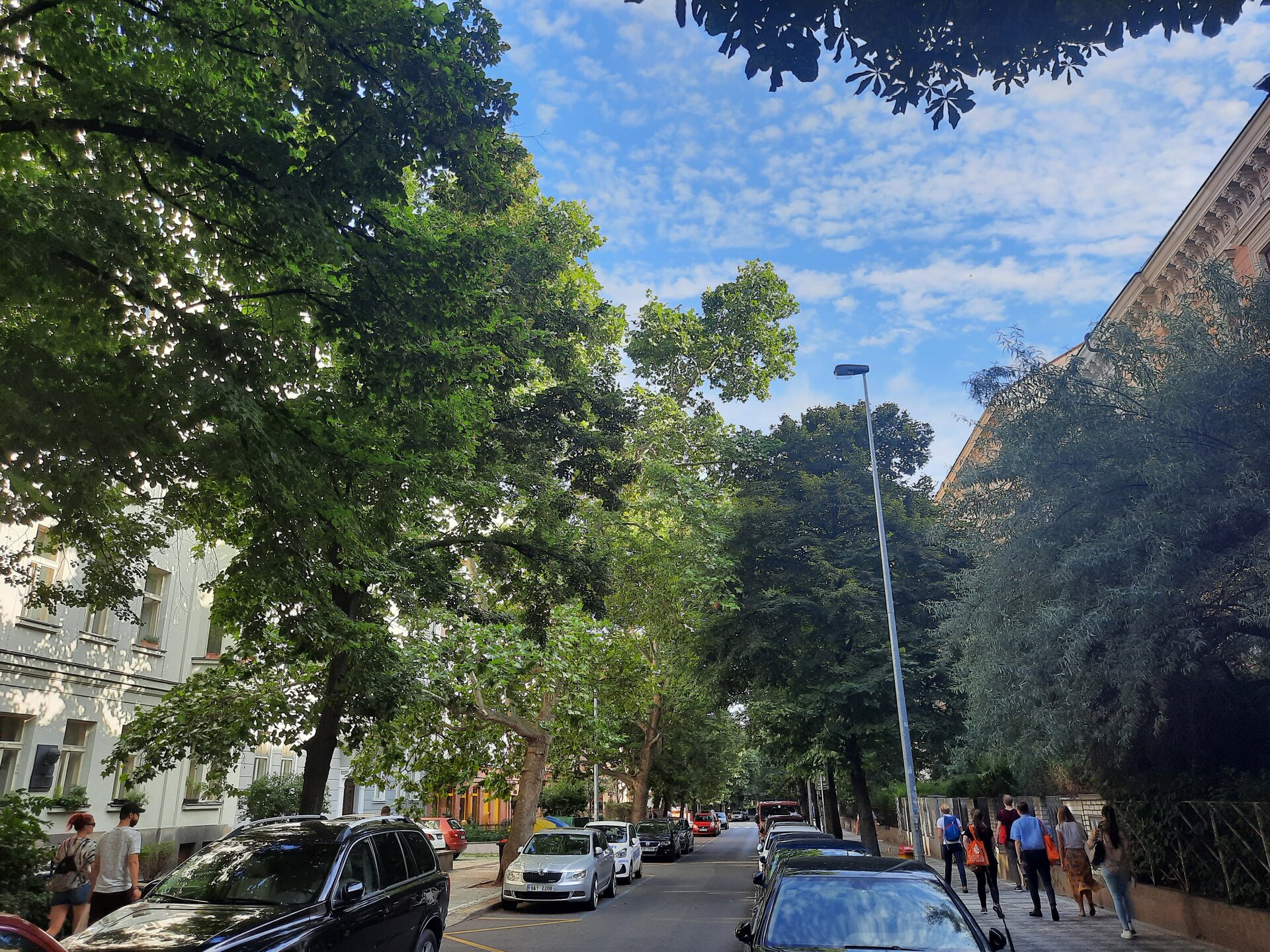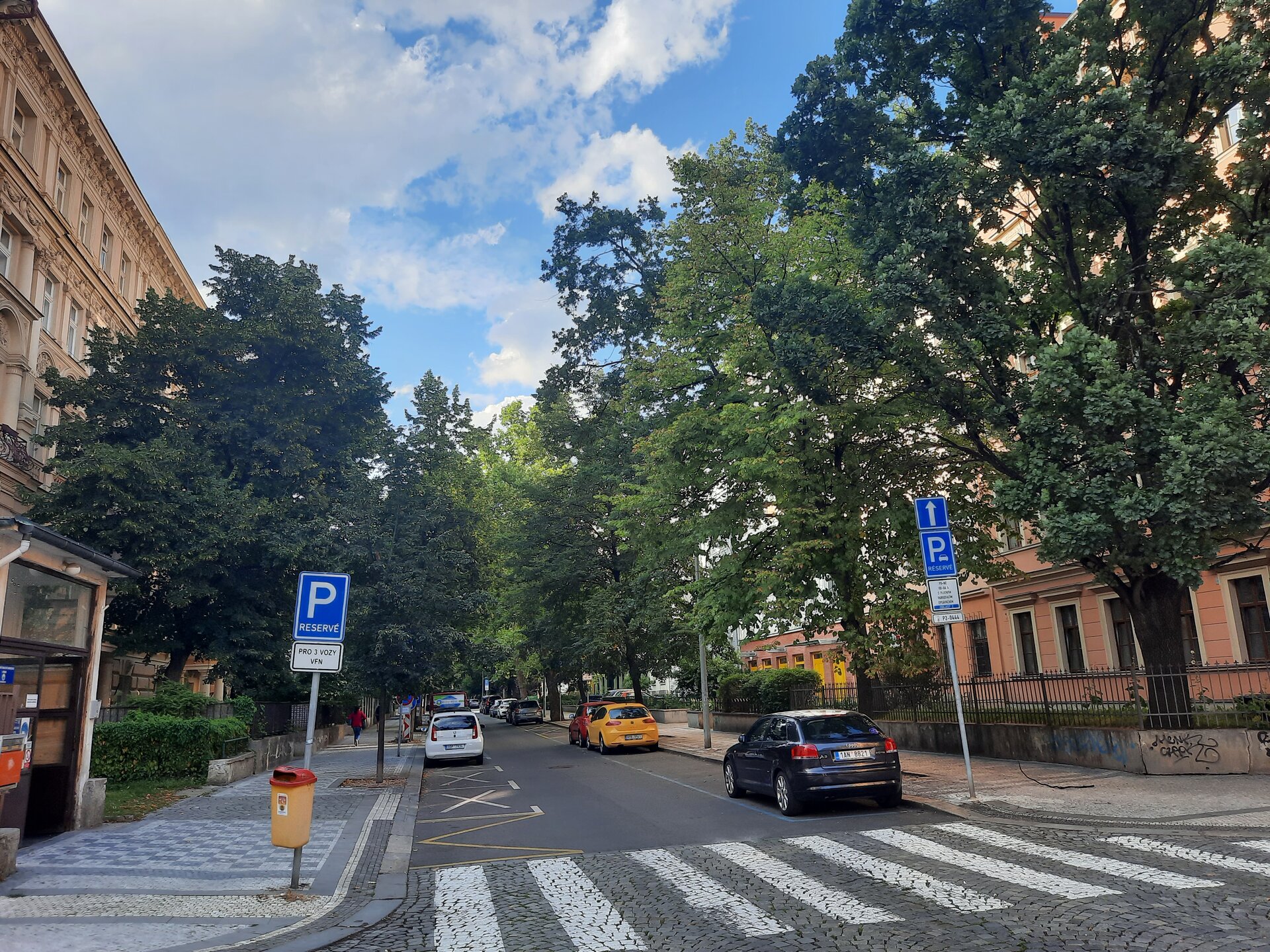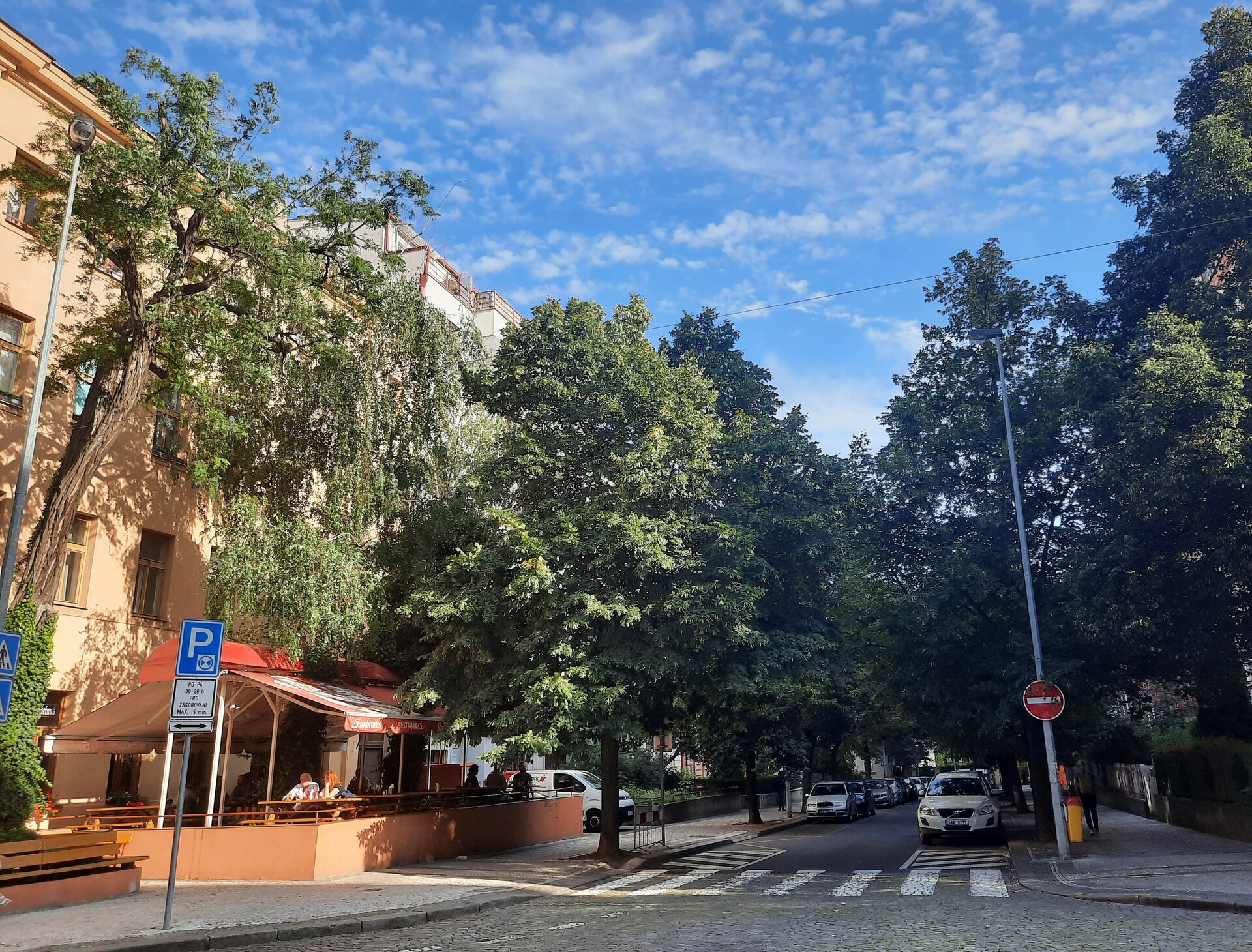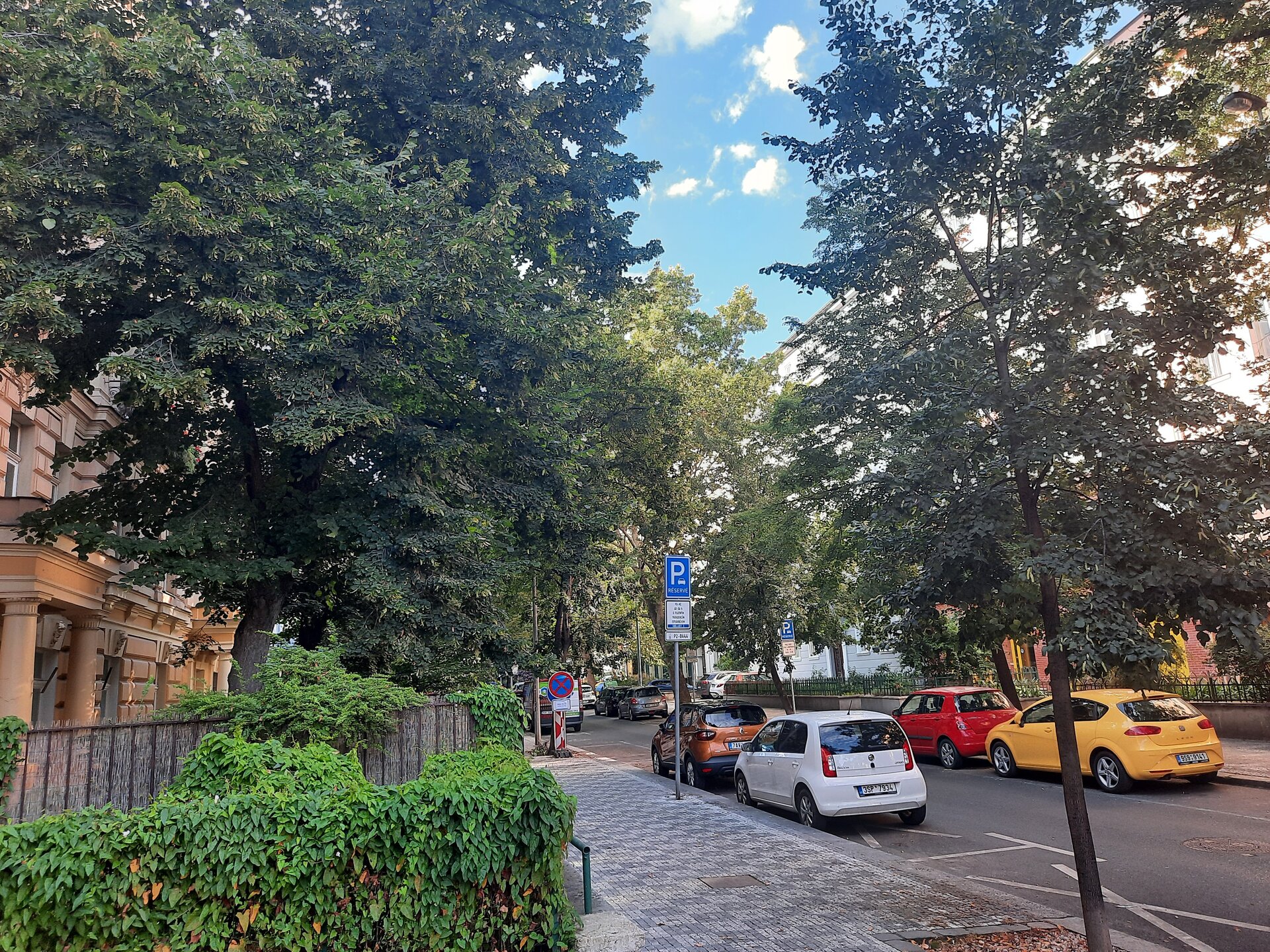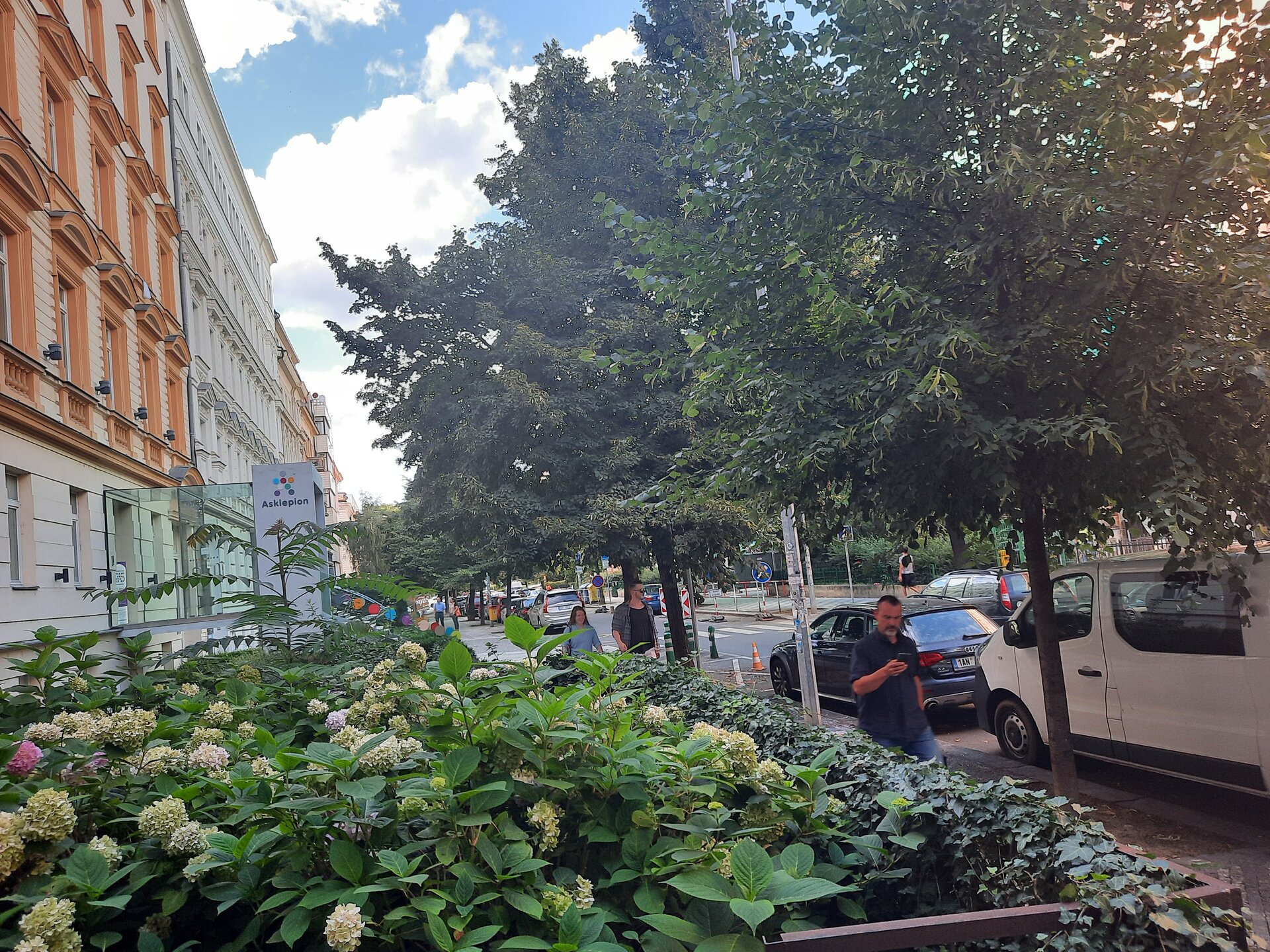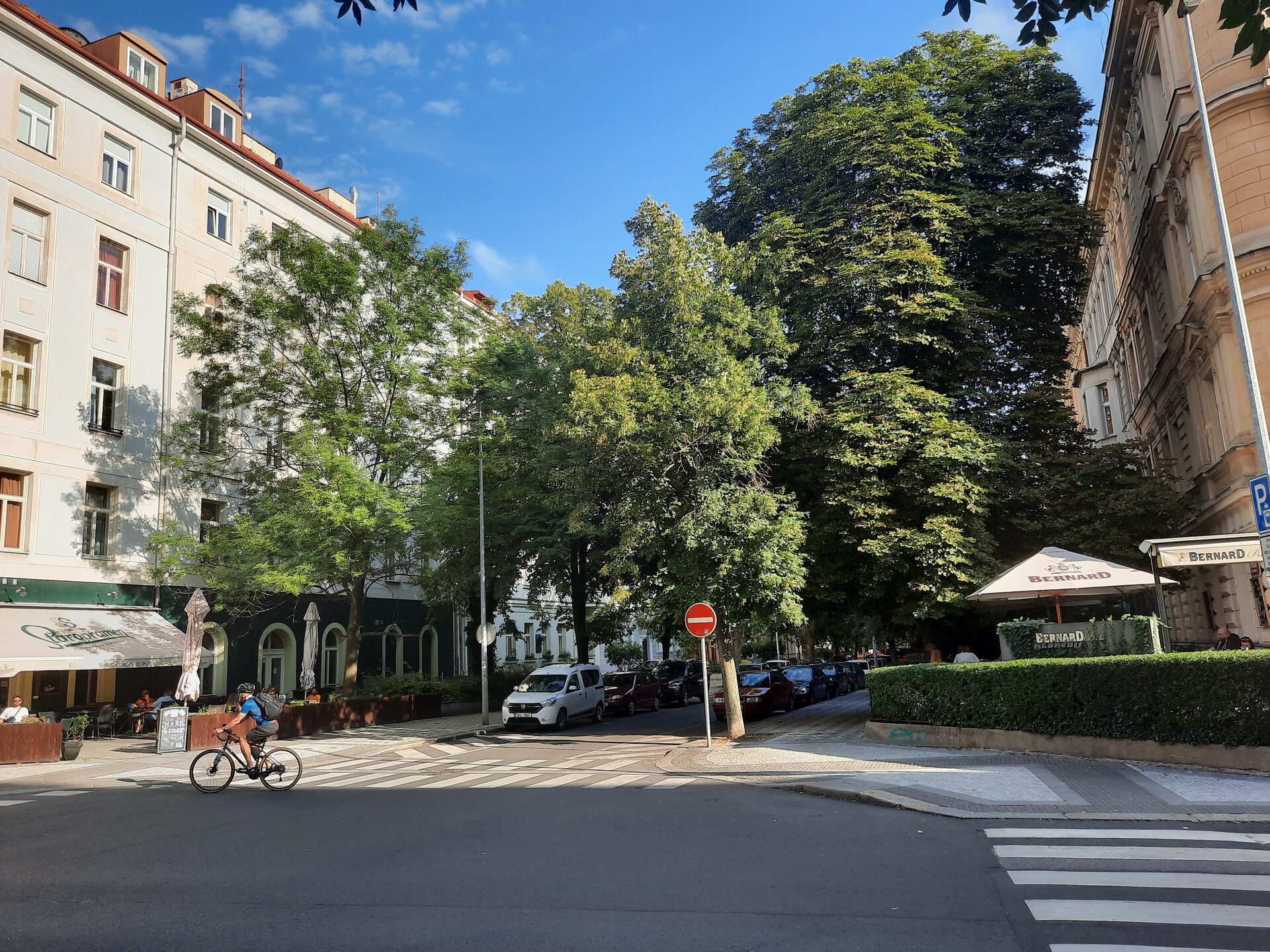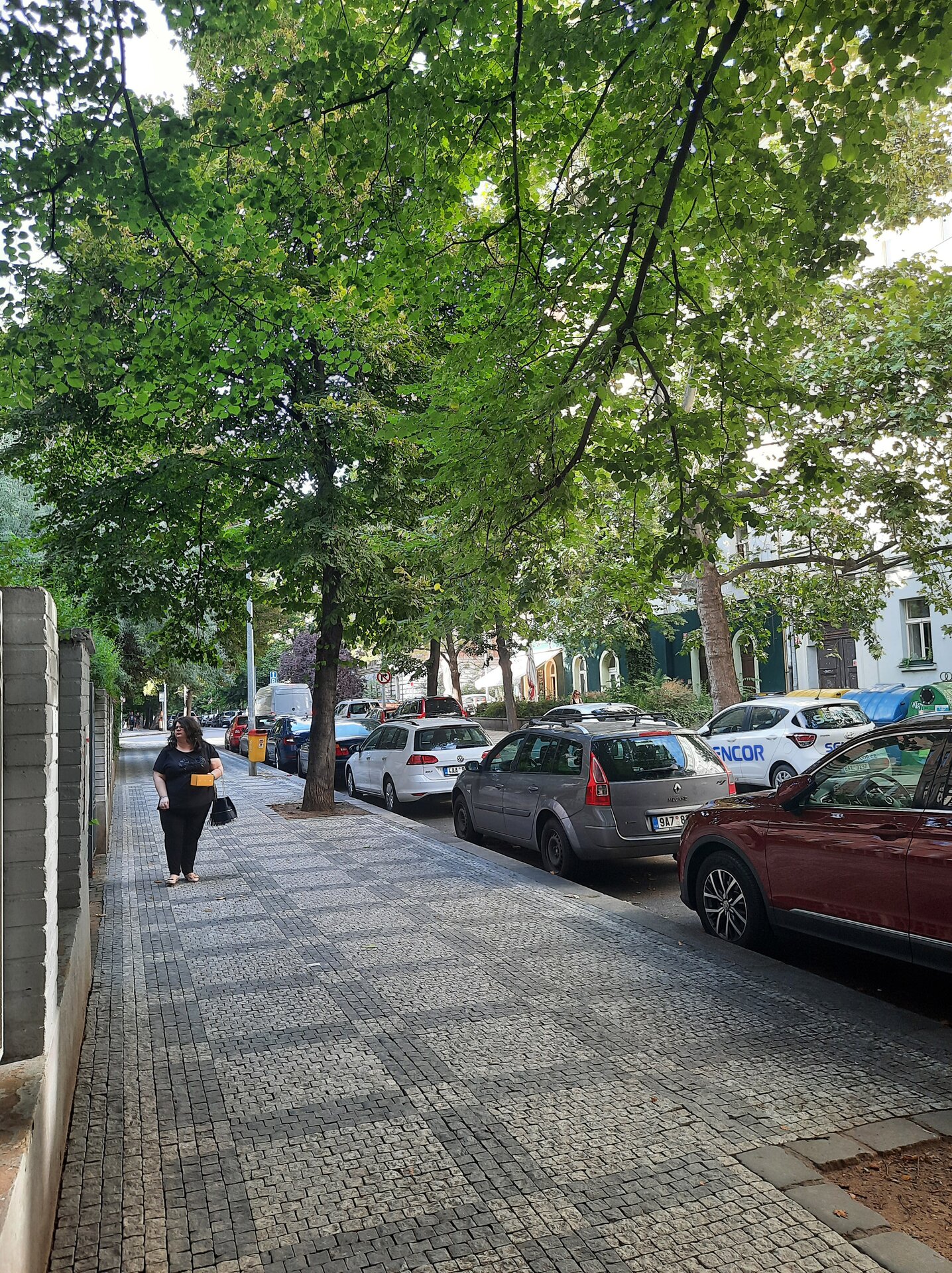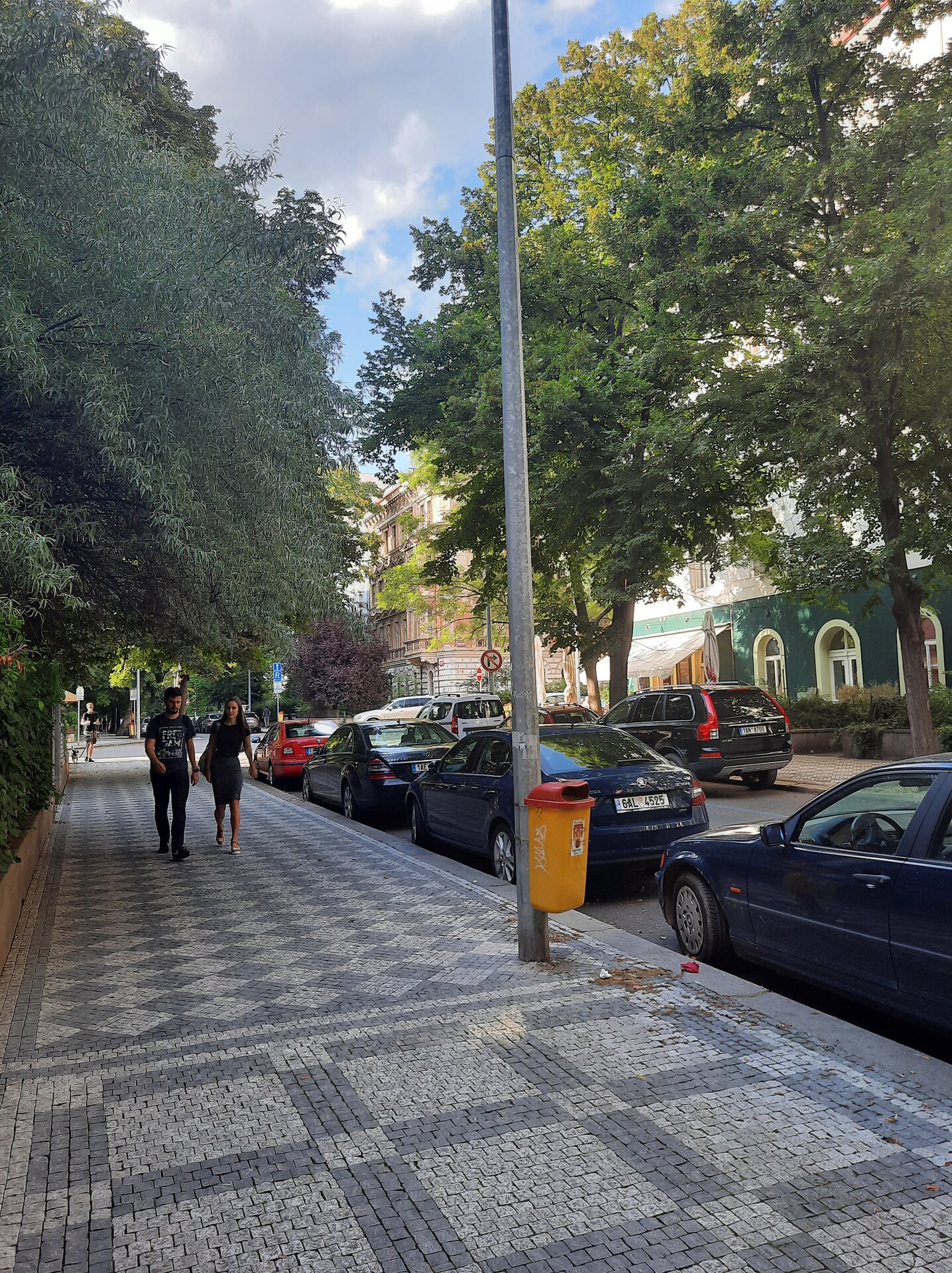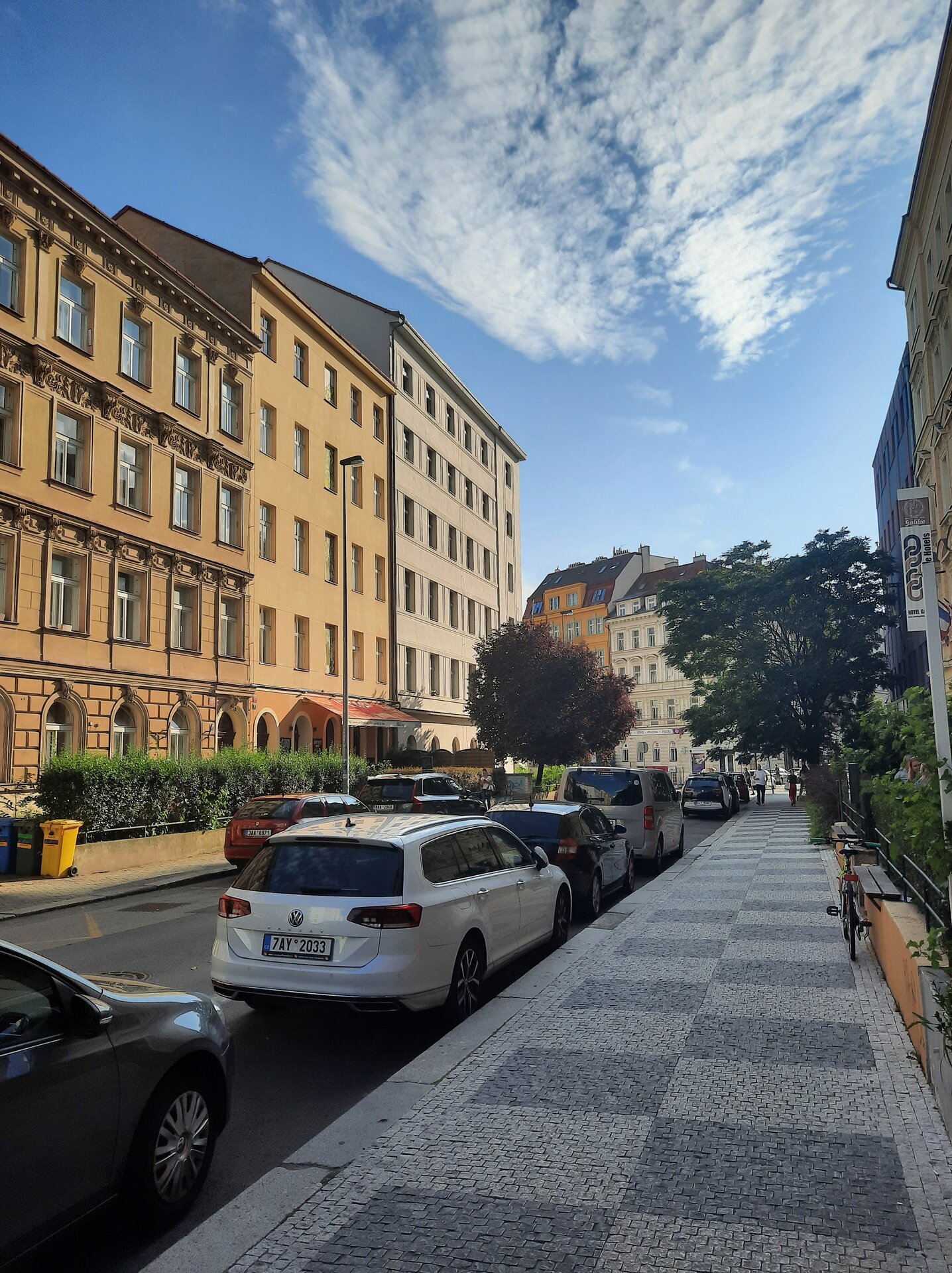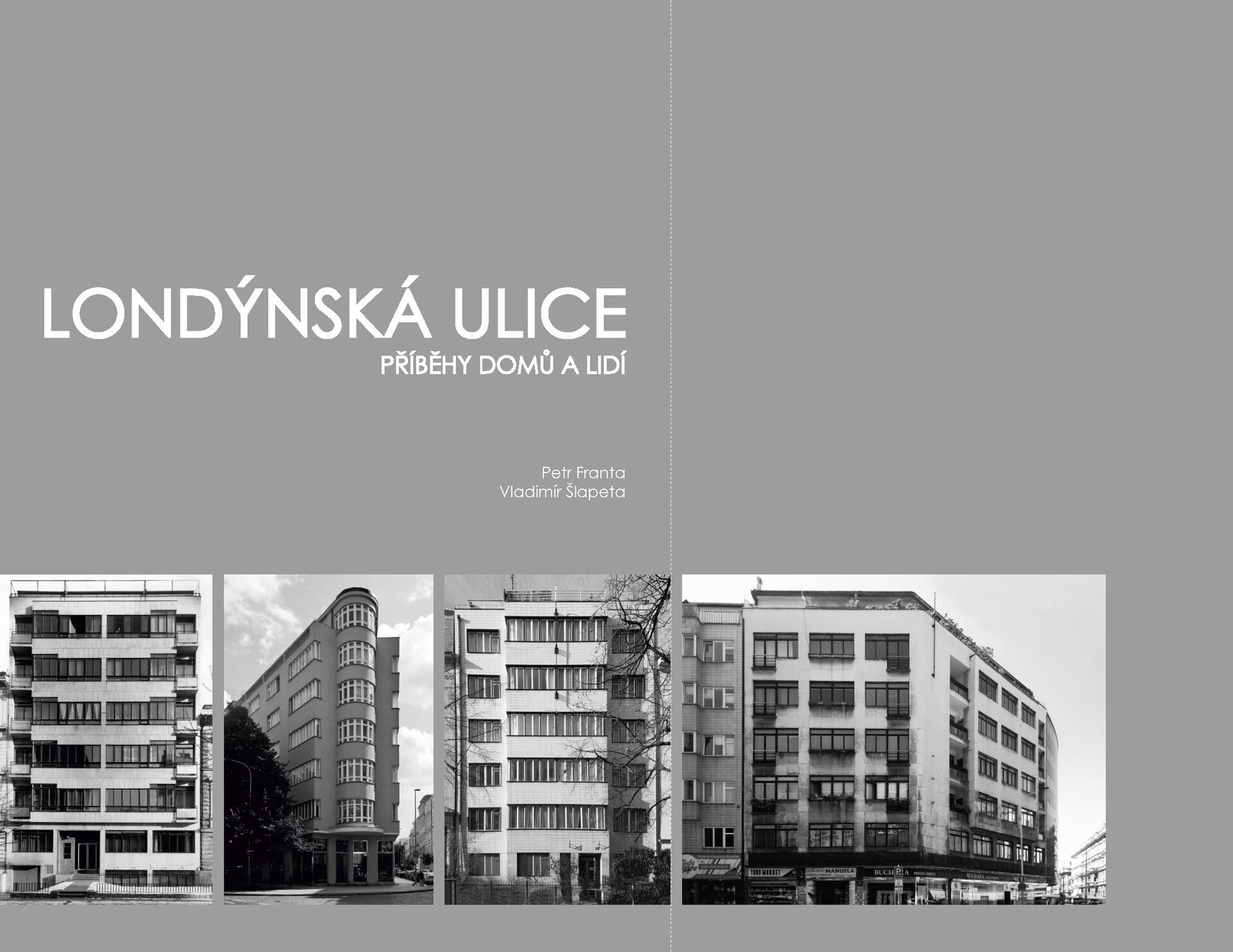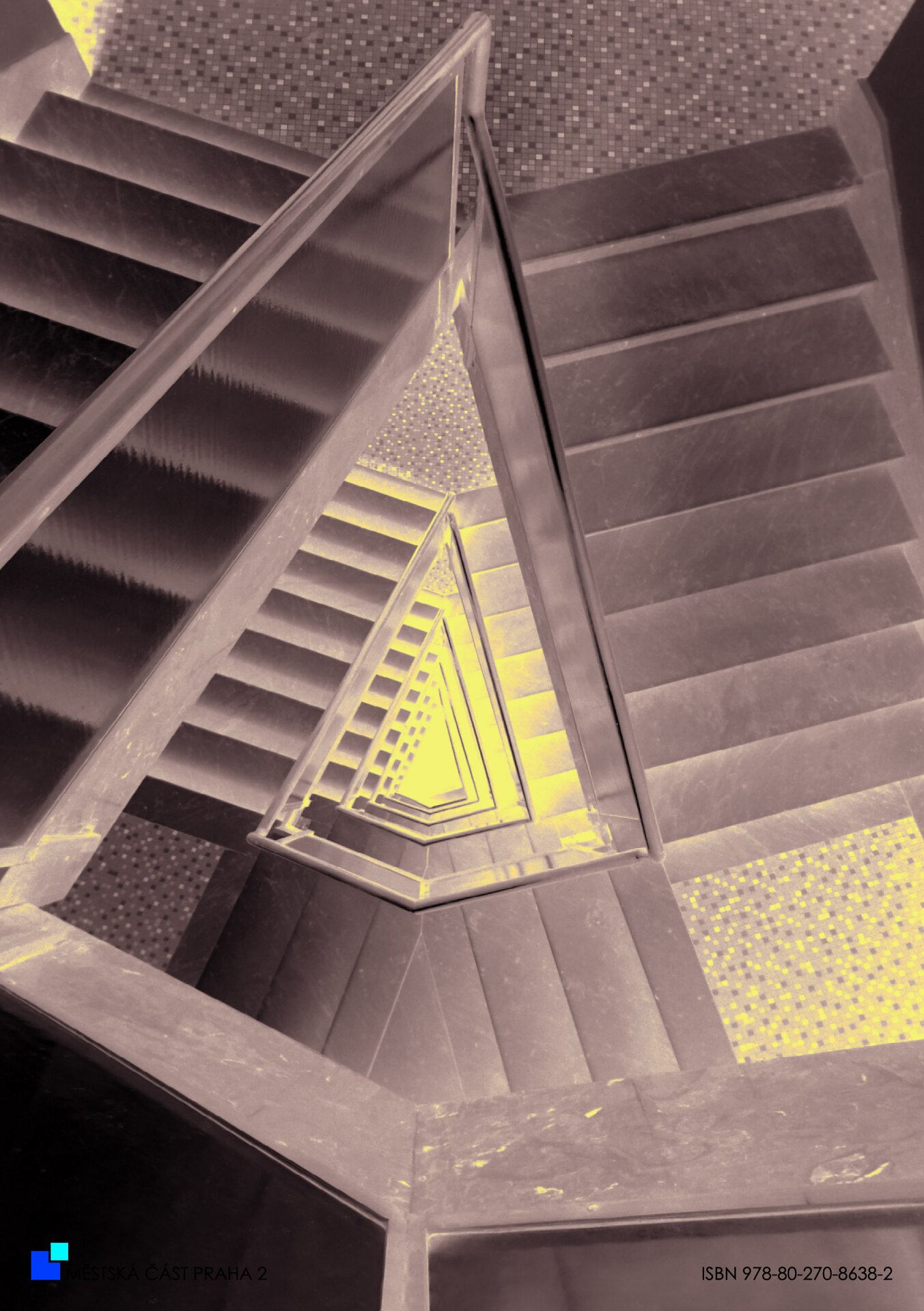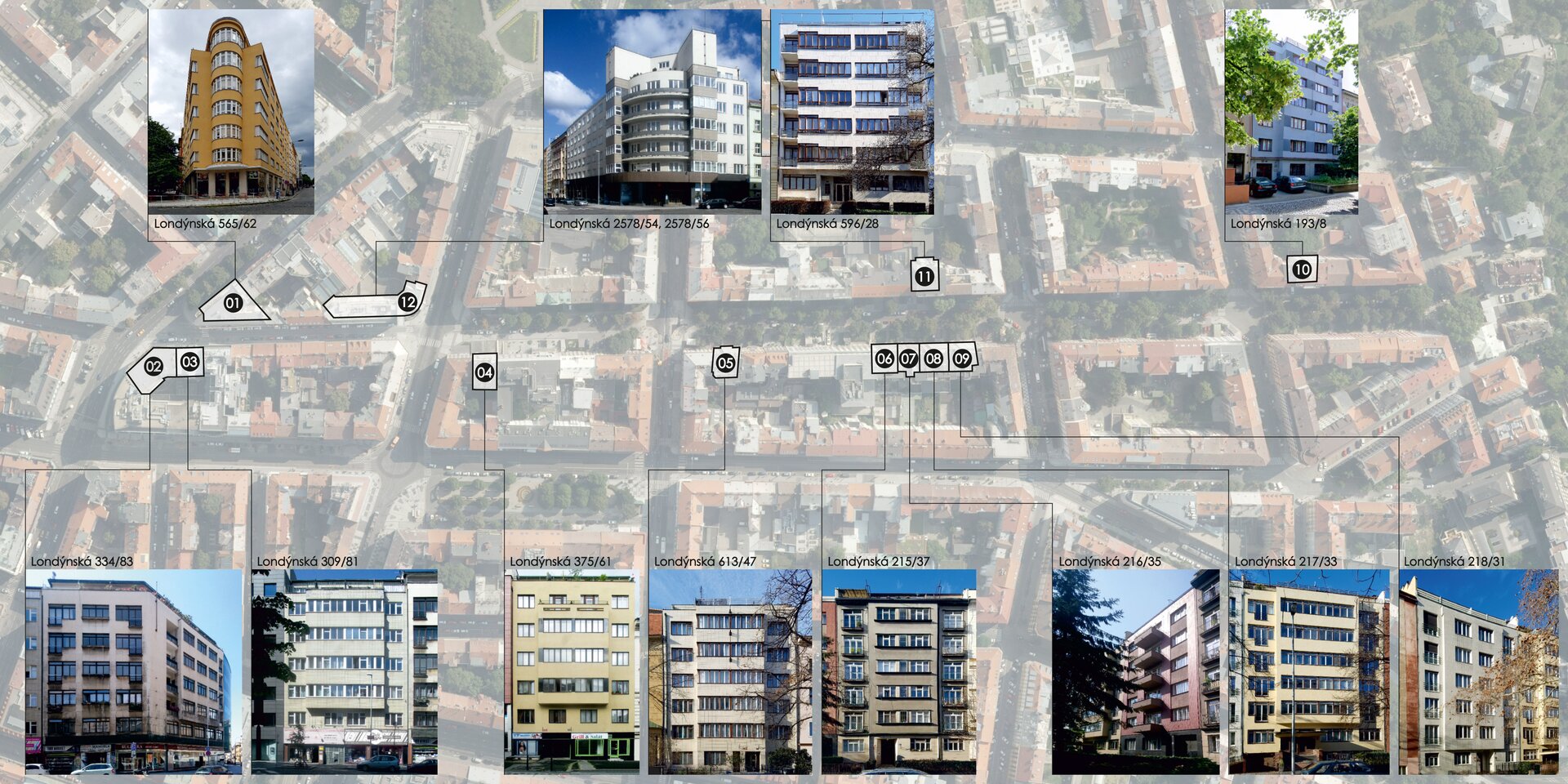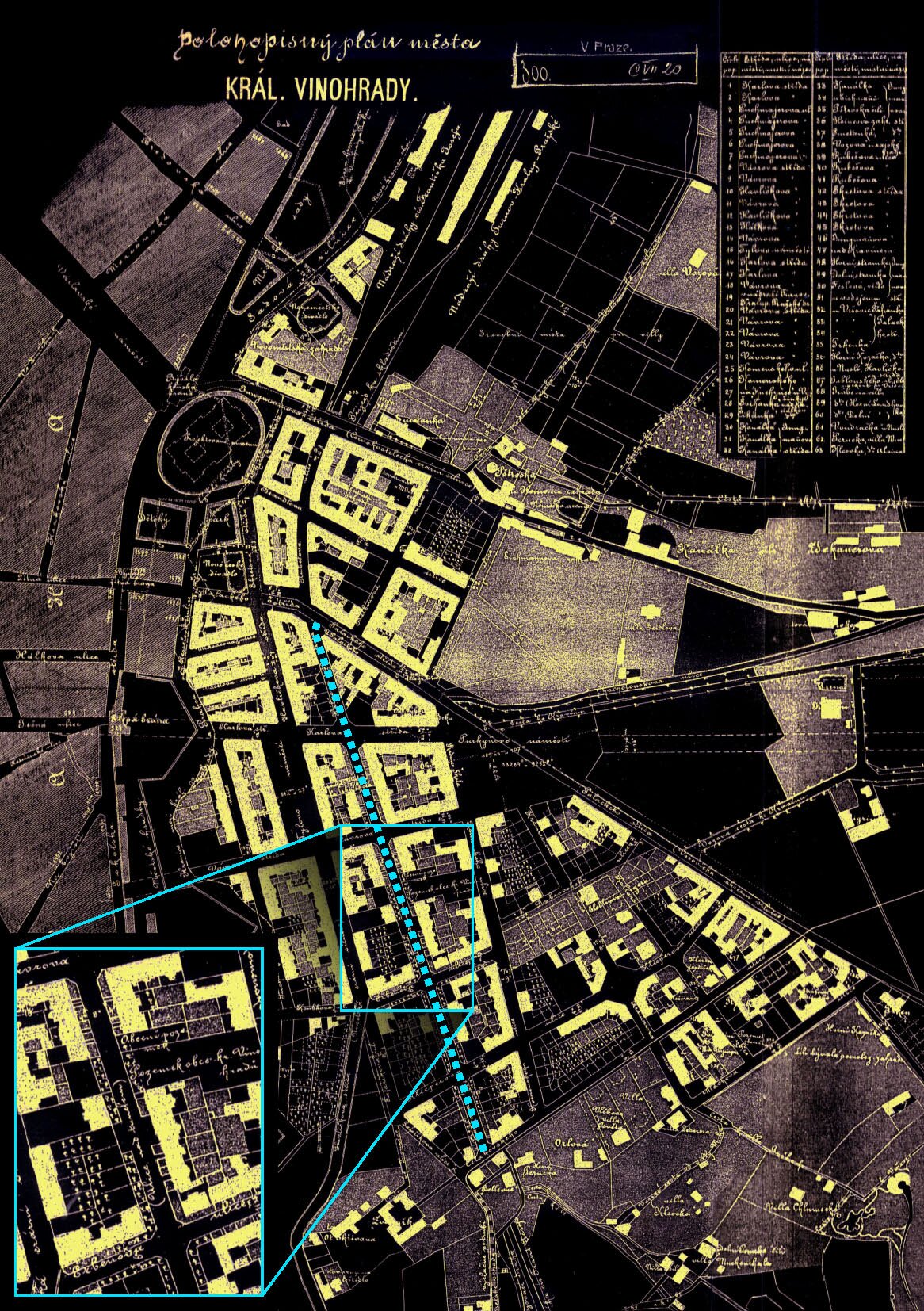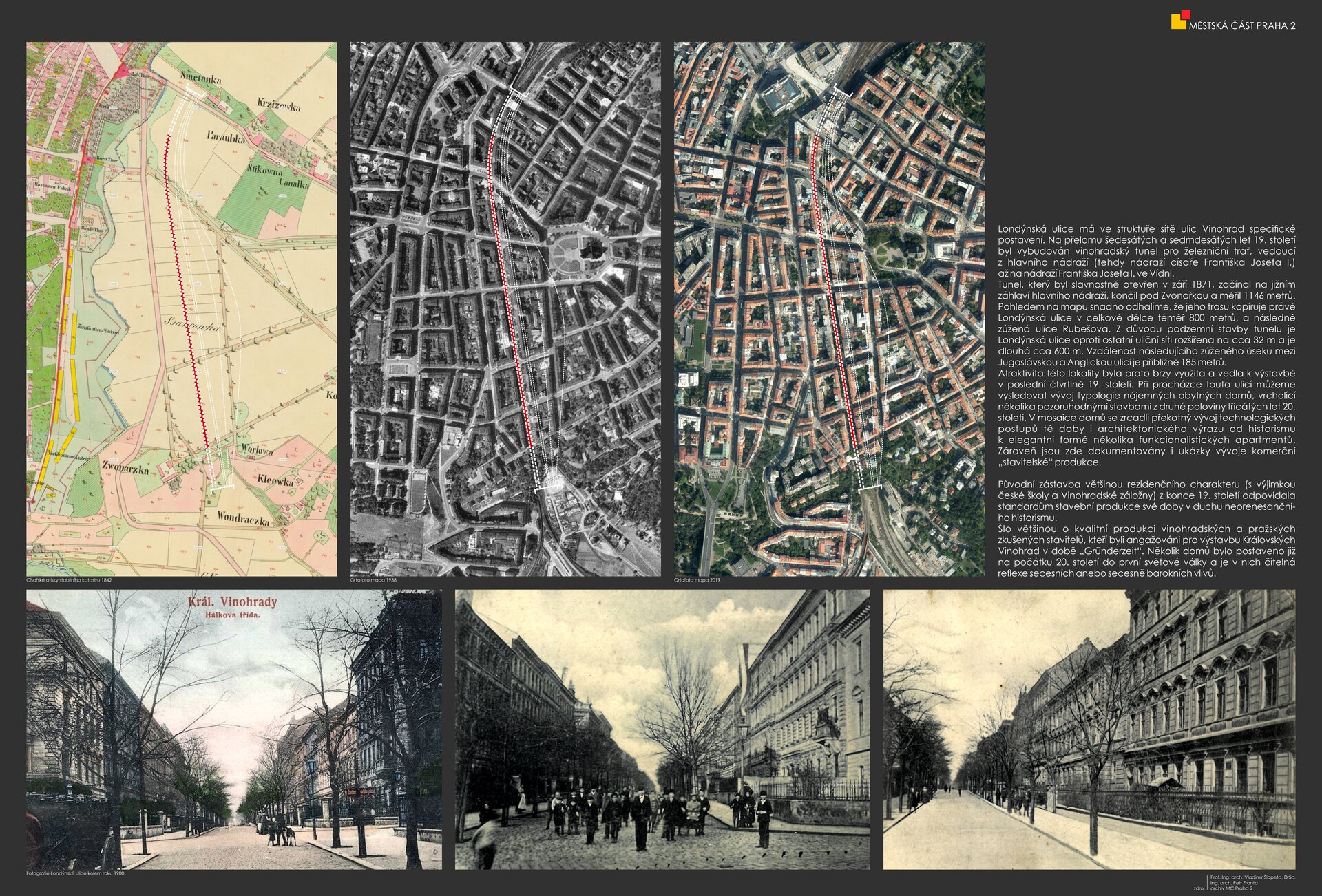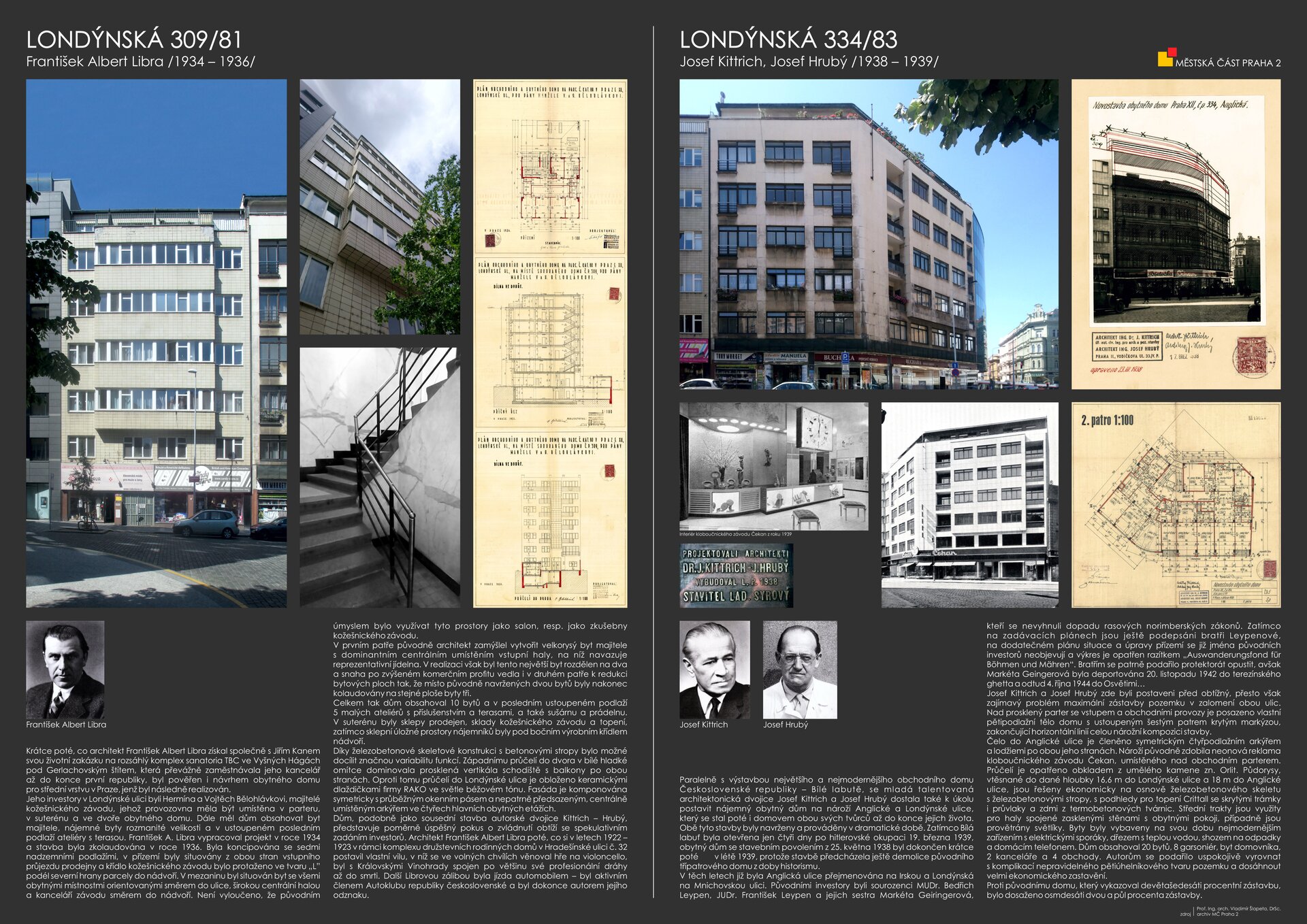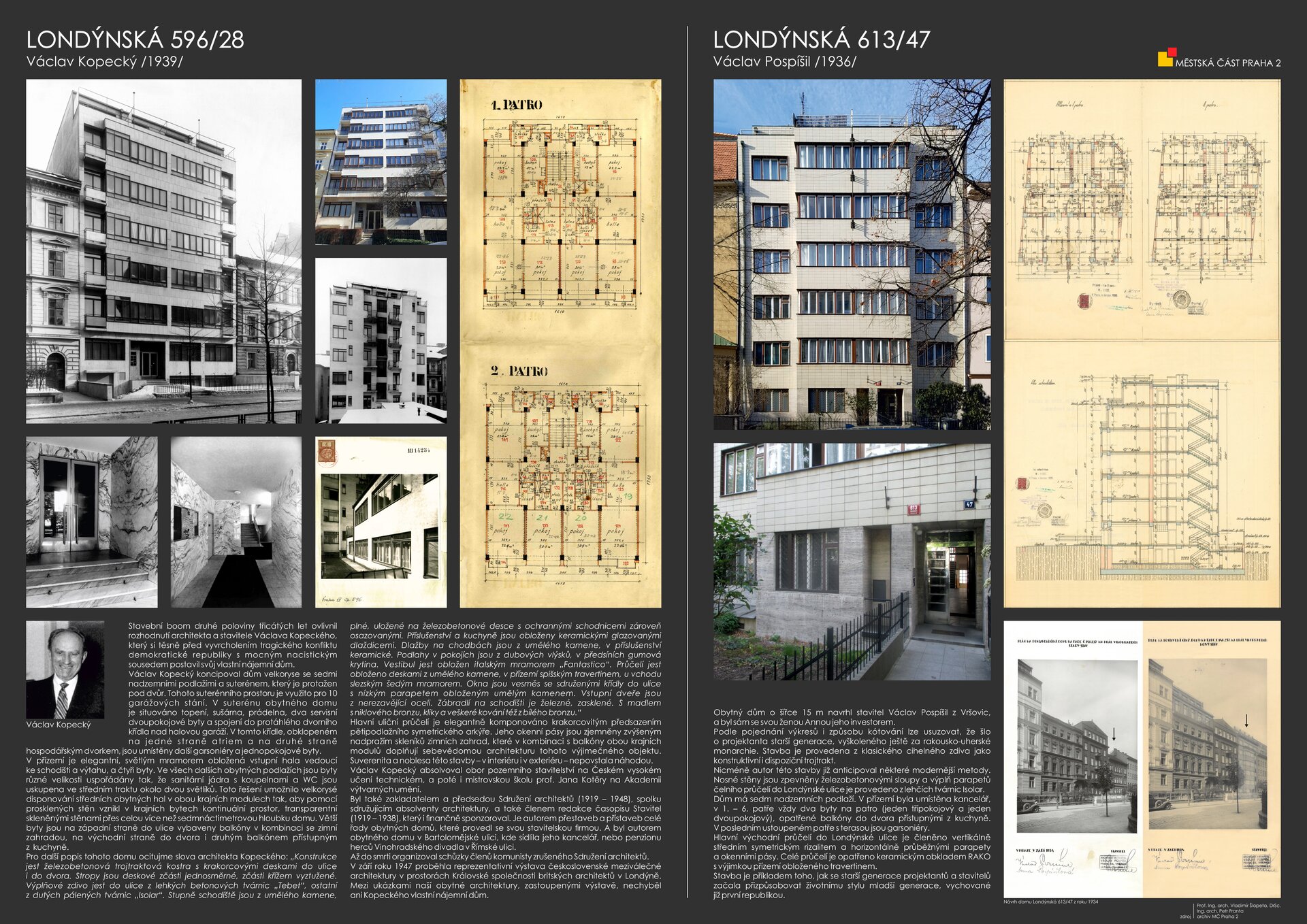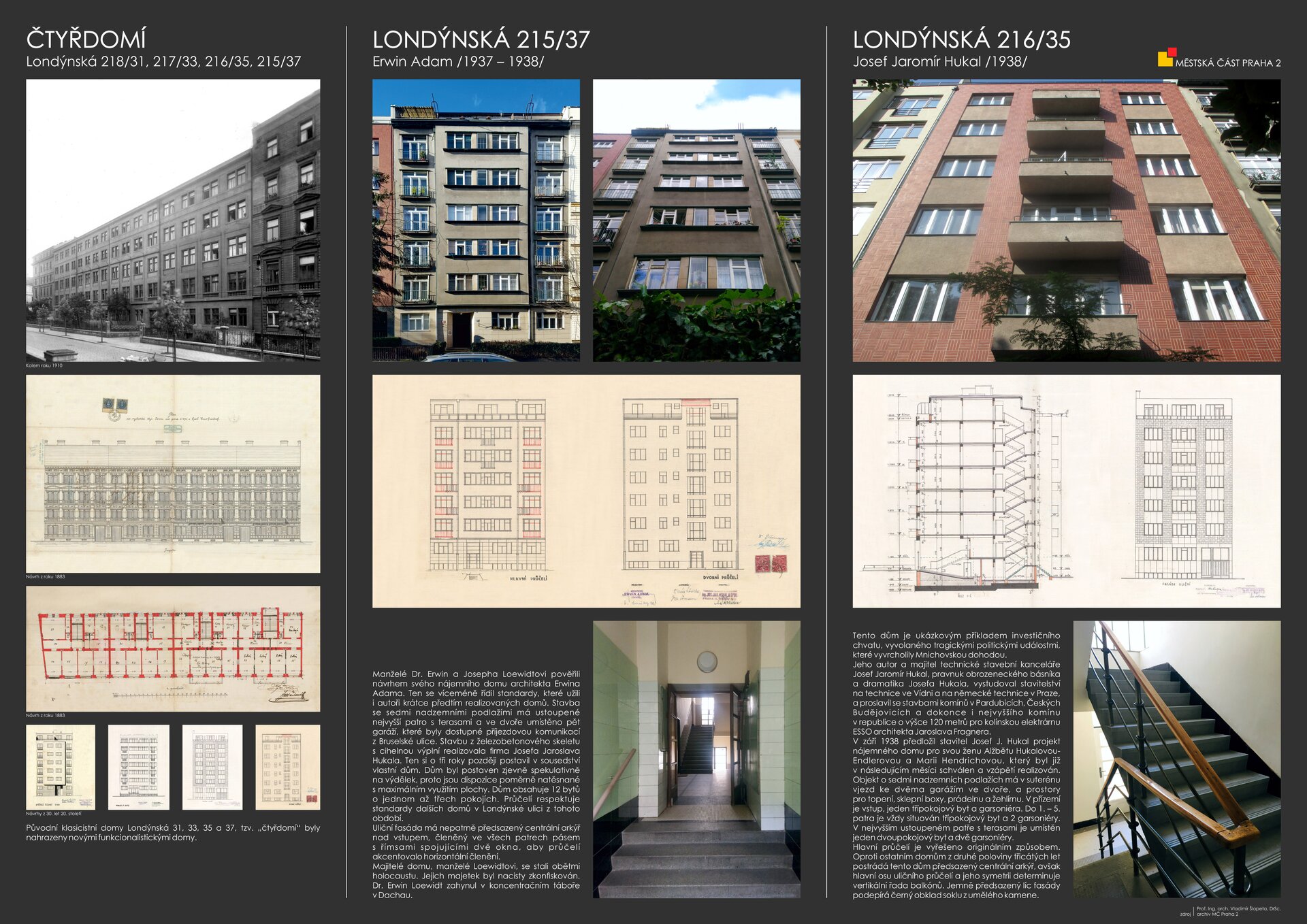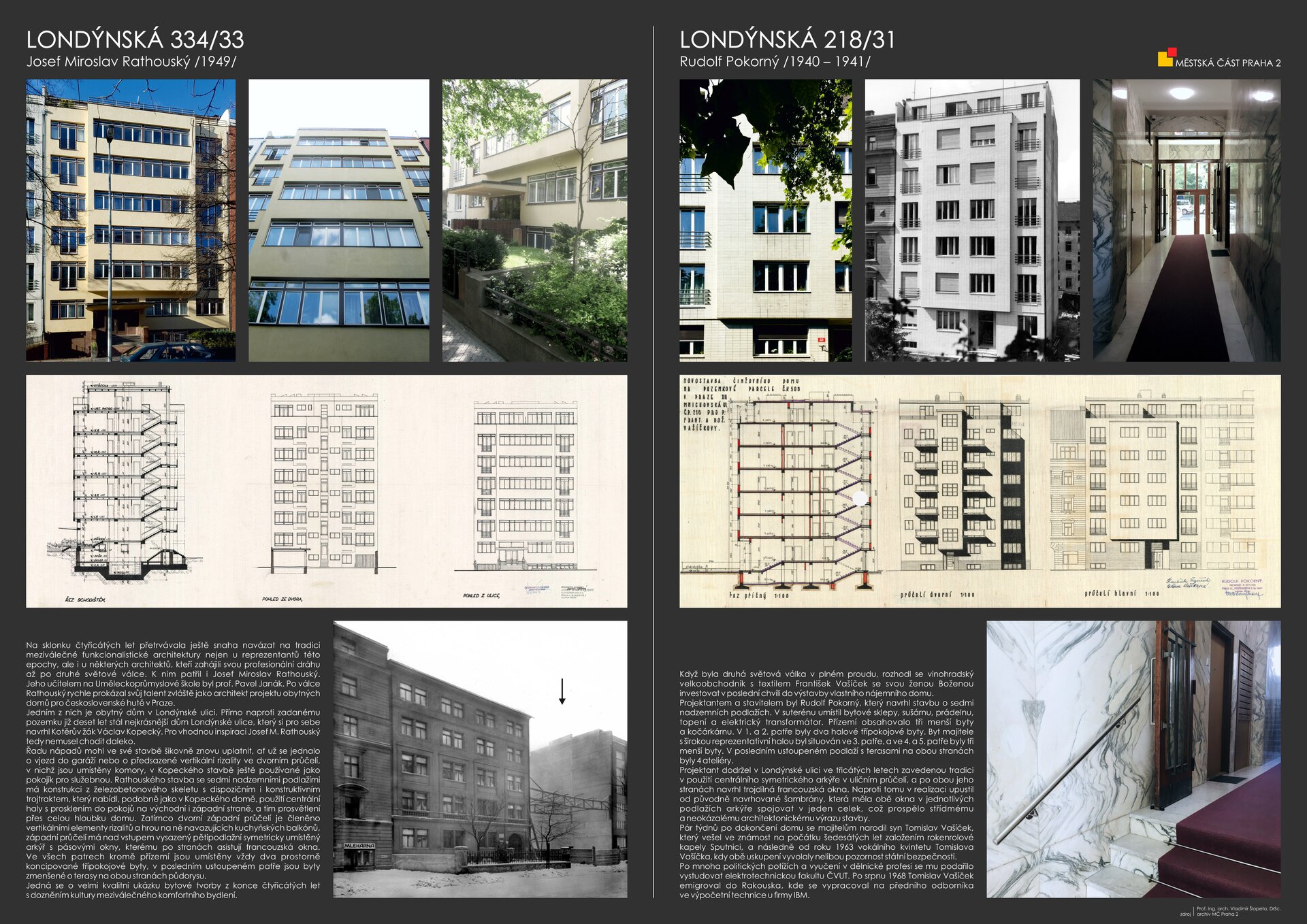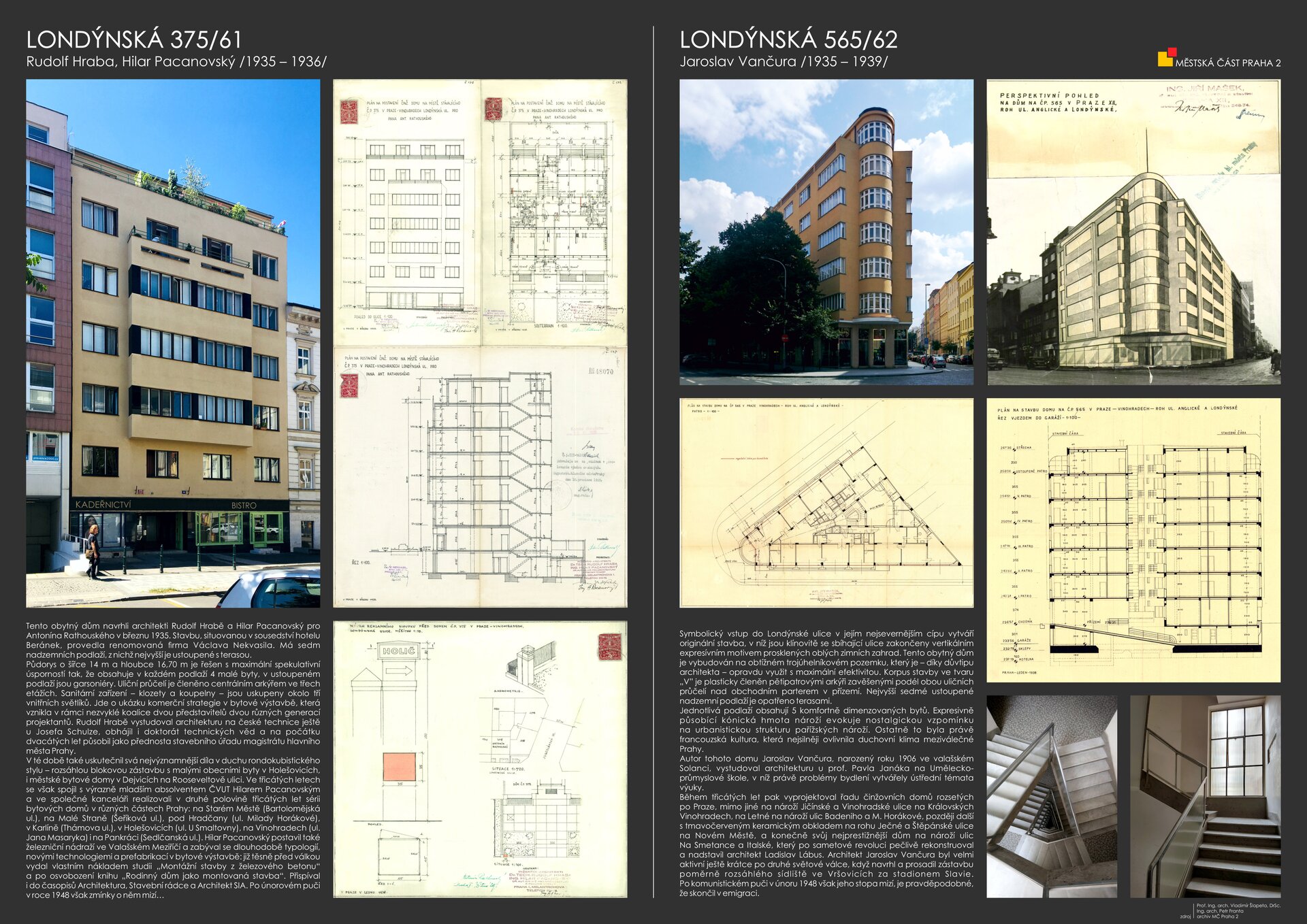 Author
Petr Franta, autor; Štěpán Sekera, Petr Sobotka, Danuše Kolenová, Lucie Laštovičková, Vratislav Brabenec, Hana Kačírková, Jiří Sedláček / PETR FRANTA ARCHITEKTI & ASOC., spol. s r.o.; Sylvie Hájková, Patrik Bílý / Oddělení územního rozvoje
Studio
Location
Ulice Londýnská, Bruselská, Královské Vinohrady - Praha 2
Investor
Městská část Praha 2, náměstí Míru 20/600, 120 39 Praha 2
Supplier
Technická správa komunikací hl. m. Prahy, a.s., Řásnovka 770/8, 110 00 Praha 1
Městská část Praha 2, náměstí Míru 20/600, 120 39 Praha 2
Date of project approval
May 2020
Fotograf
The urban project includes an update of the project designed by our studio - Master plan Londýnská / Bruselská street, which included a dendrological survey of alley trees in the street and front gardens of these two streets, design of six new alley trees and alley replenishment, design of sidewalks, transport solutions in the area, pedestrian zebra crossings, design of parking for residential and visitors zones.
The greenery of the front gardens combined with the alley trees are unique in the urban planning of Královské Vinohrady and in the whole Prague. Londýnská street is directly above 1. Vinohrady railway tunnel 32m wide, 1146m long (opened in 1871). For structural reasons, the urban plan of that time determined the width of the street to be 32m - the width of the tunnel.
Protecting the uniqueness of London Street is an important urban act.
According to this urban project, the City District of Prague 2 is proceeding in negotiations with building owners and city contractors.
The new update of Master Plan evaluated the already implemented modifications of the Technical Road Service. New infrastructure for planting greenery, paving sidewalks with barrier-free design, implementation of pedestrian zebra crossings, design of transport solutions, network infrastructure for placement of underground containers for recycling, design of placement of urban furniture, design of additional greenery in front gardens of private apartment buildings and alley trees were newly modified.
It was also supplemented with a record of functions of urban significance and private homeowners, at the same time an extensive research was made of historical archival materials, houses, architects and urban planners forming this streetscape.
Thanks to the interesting development of this street was created the publication "London Street, Stories of Houses and People" by Petr Franta and Vladimír Šlapeta with design an exhibition with co-authors Sylvia Hájková and Patrik Bílý (06-07/2021).
Green building
Environmental certification
| | |
| --- | --- |
| Type and level of certificate | - |
Water management
| | |
| --- | --- |
| Is rainwater used for irrigation? | |
| Is rainwater used for other purposes, e.g. toilet flushing ? | |
| Does the building have a green roof / facade ? | |
| Is reclaimed waste water used, e.g. from showers and sinks ? | |
The quality of the indoor environment
| | |
| --- | --- |
| Is clean air supply automated ? | |
| Is comfortable temperature during summer and winter automated? | |
| Is natural lighting guaranteed in all living areas? | |
| Is artificial lighting automated? | |
| Is acoustic comfort, specifically reverberation time, guaranteed? | |
| Does the layout solution include zoning and ergonomics elements? | |
Principles of circular economics
| | |
| --- | --- |
| Does the project use recycled materials? | |
| Does the project use recyclable materials? | |
| Are materials with a documented Environmental Product Declaration (EPD) promoted in the project? | |
| Are other sustainability certifications used for materials and elements? | |
Energy efficiency
| | |
| --- | --- |
| Energy performance class of the building according to the Energy Performance Certificate of the building | |
| Is efficient energy management (measurement and regular analysis of consumption data) considered? | |
| Are renewable sources of energy used, e.g. solar system, photovoltaics? | |
Interconnection with surroundings
| | |
| --- | --- |
| Does the project enable the easy use of public transport? | |
| Does the project support the use of alternative modes of transport, e.g cycling, walking etc. ? | |
| Is there access to recreational natural areas, e.g. parks, in the immediate vicinity of the building? | |