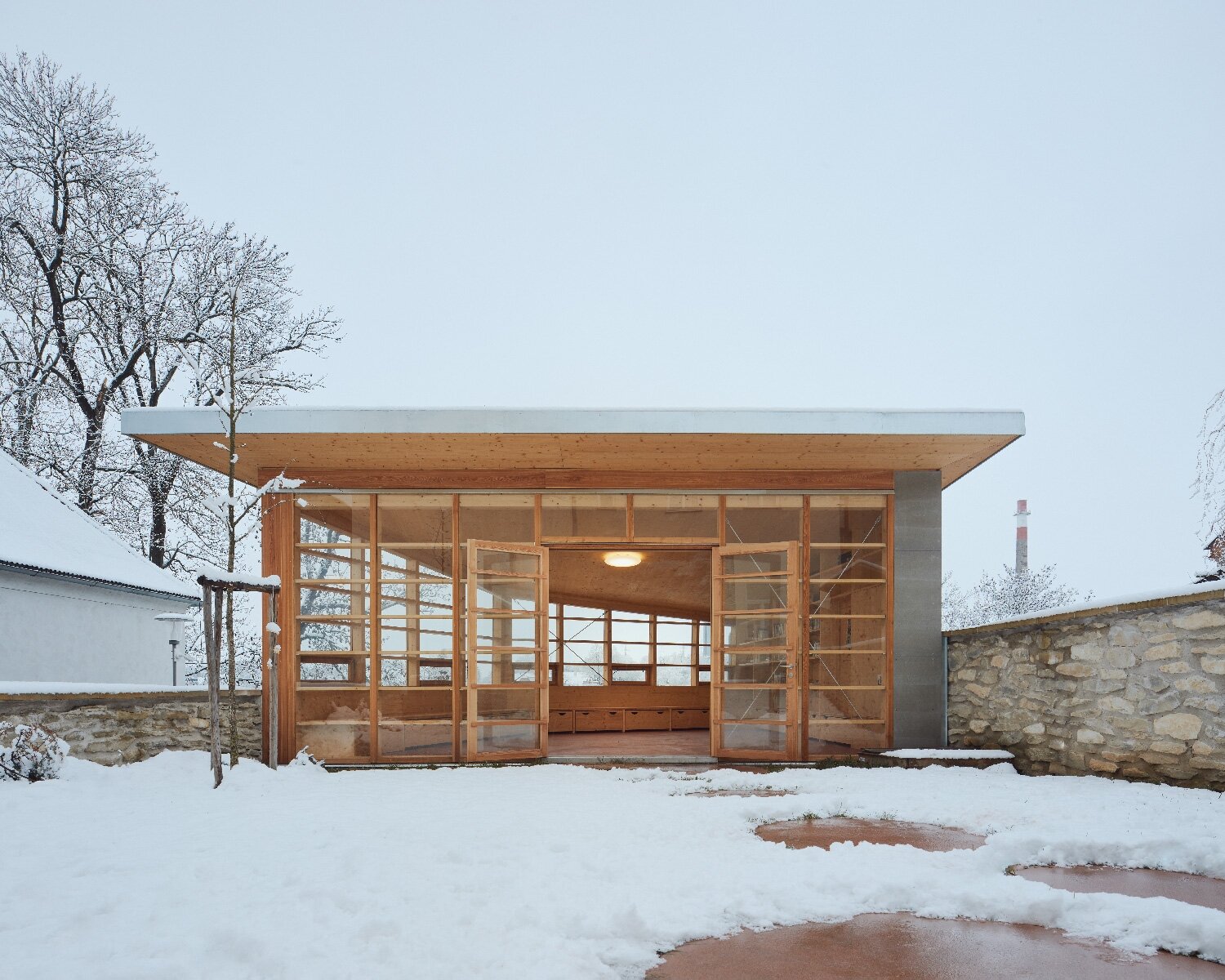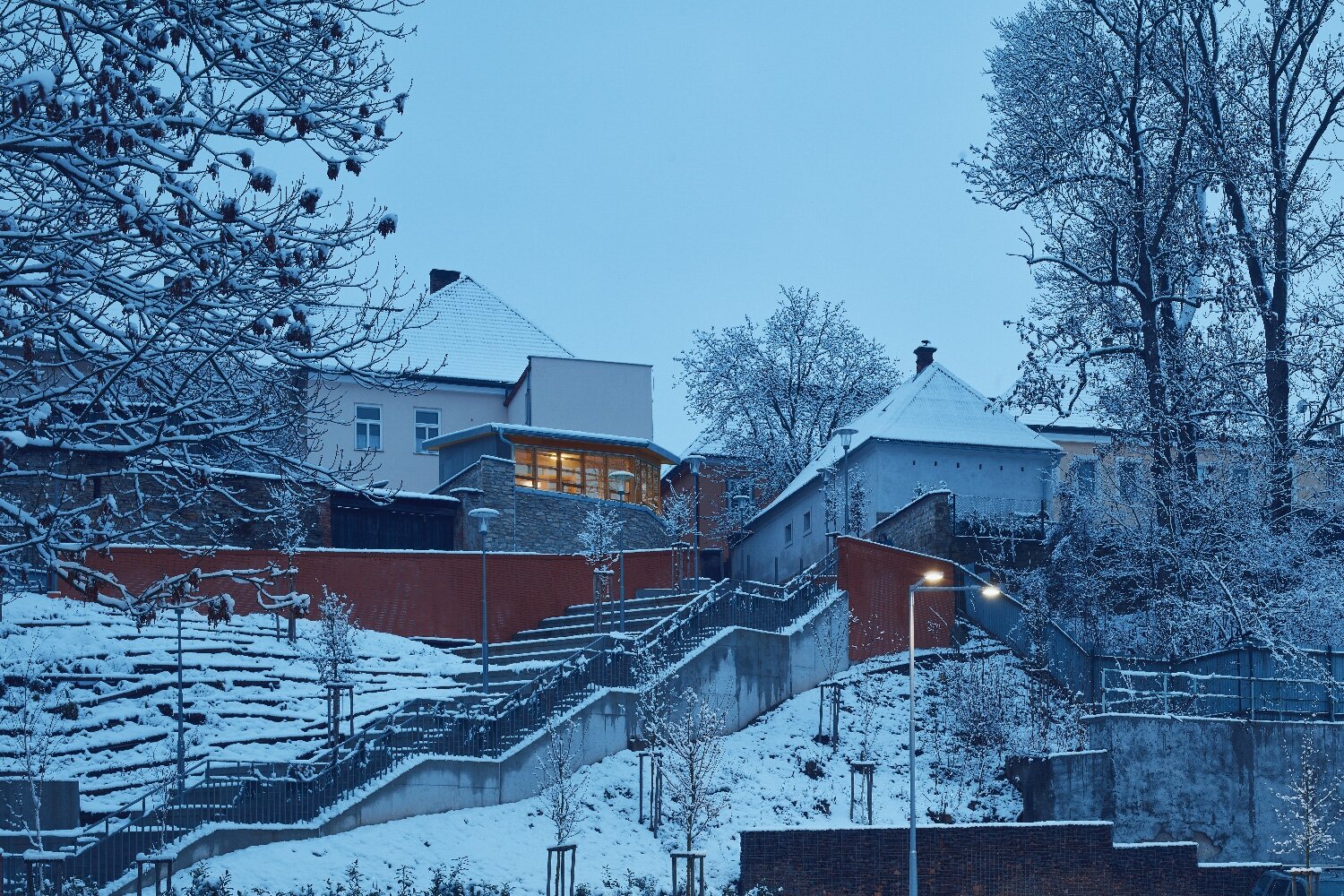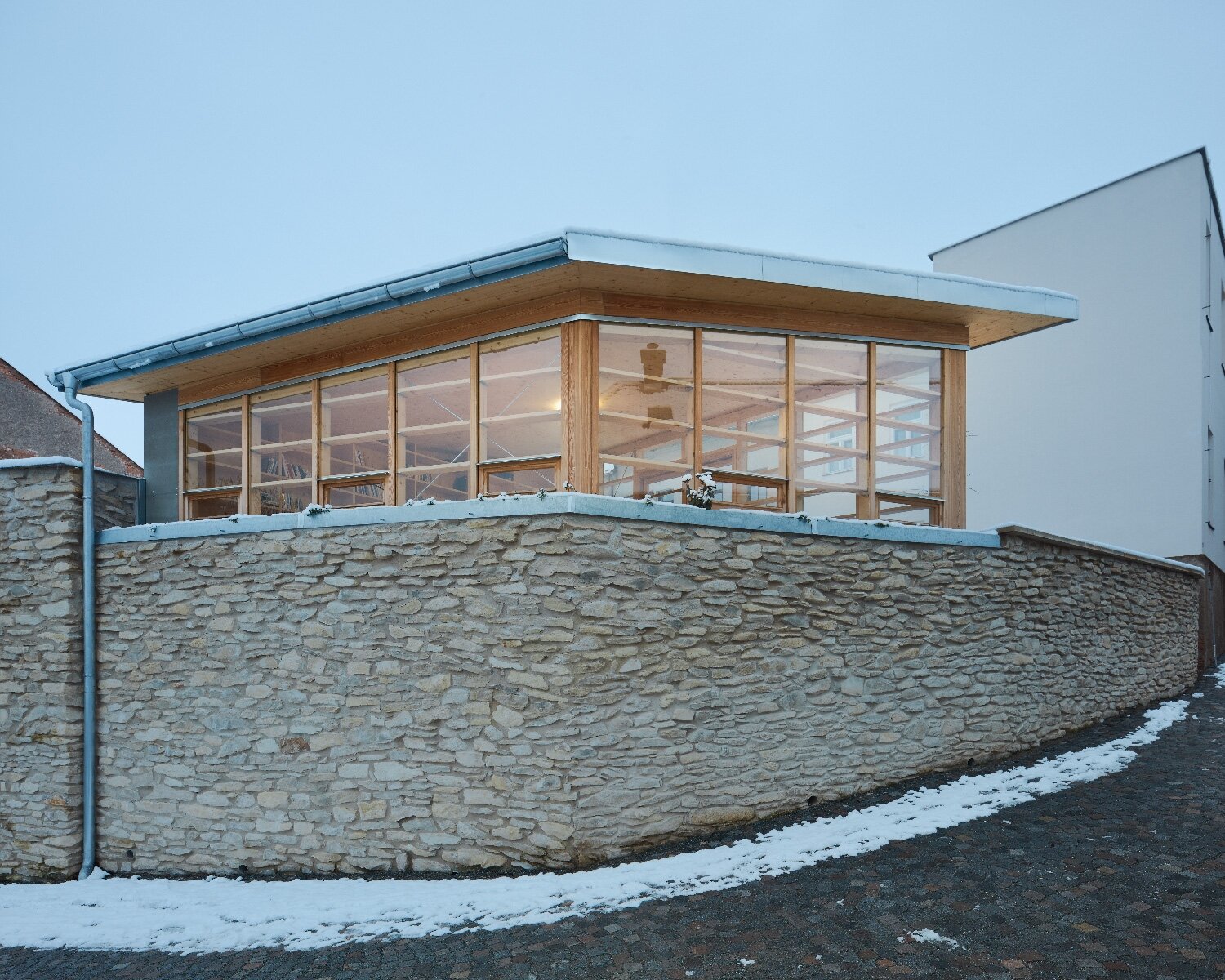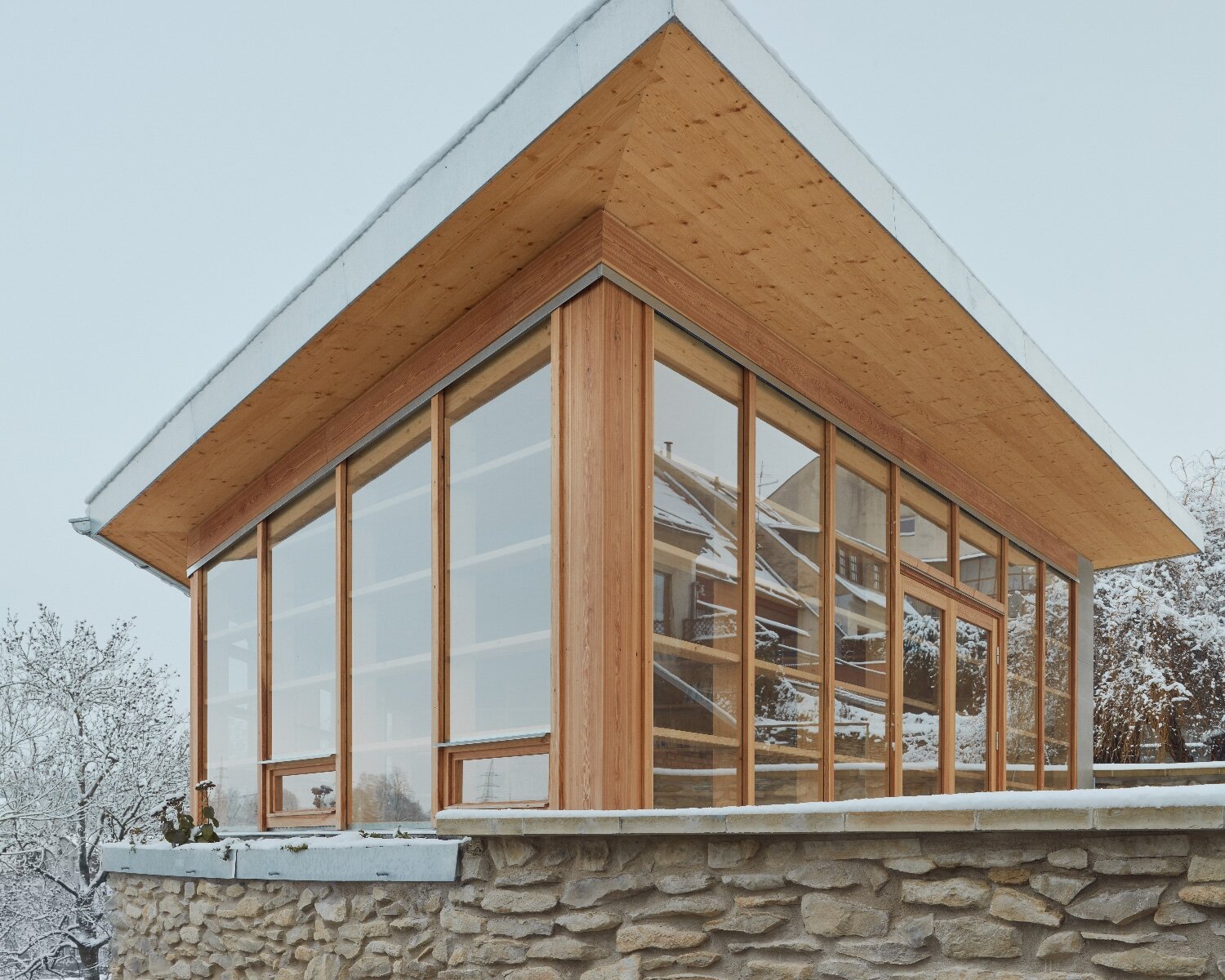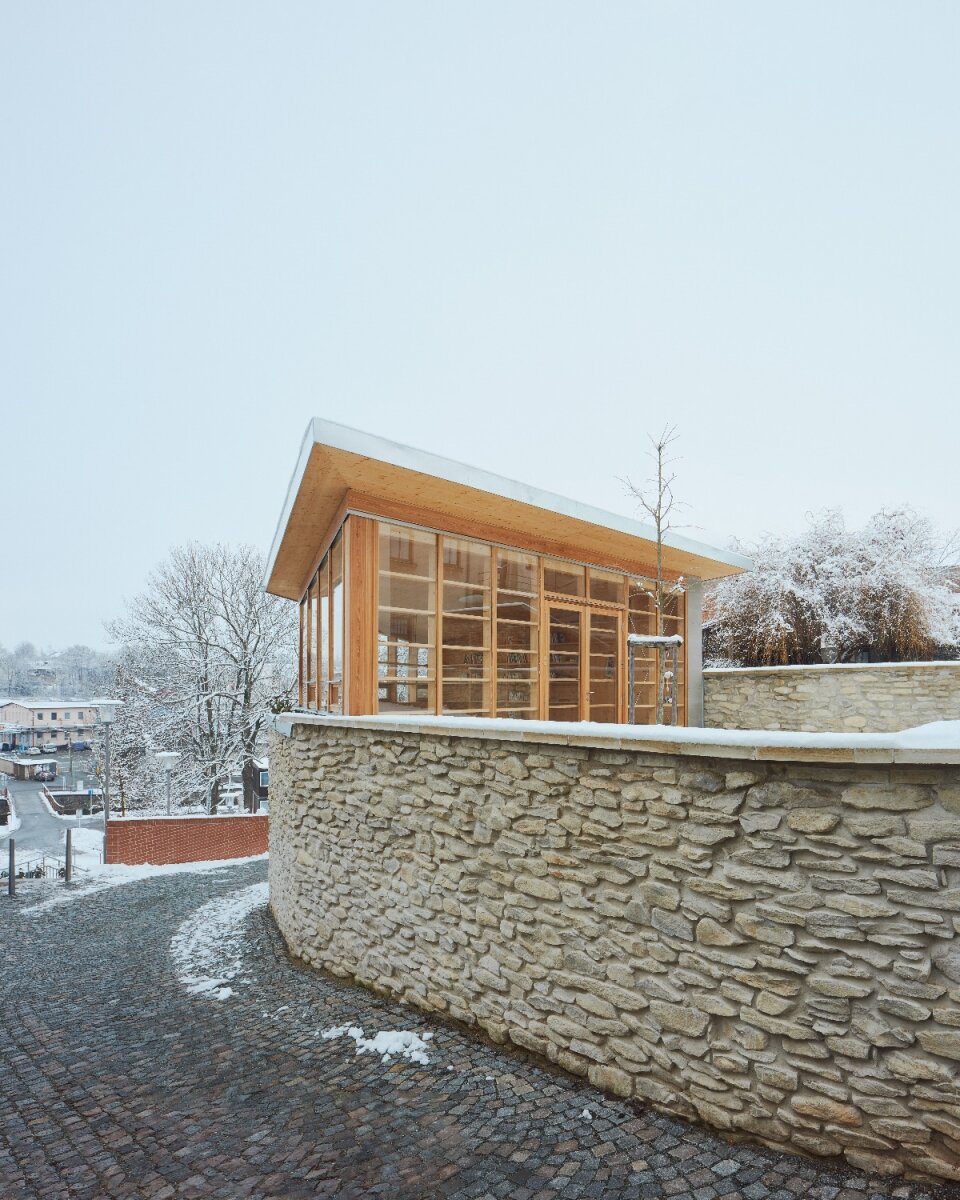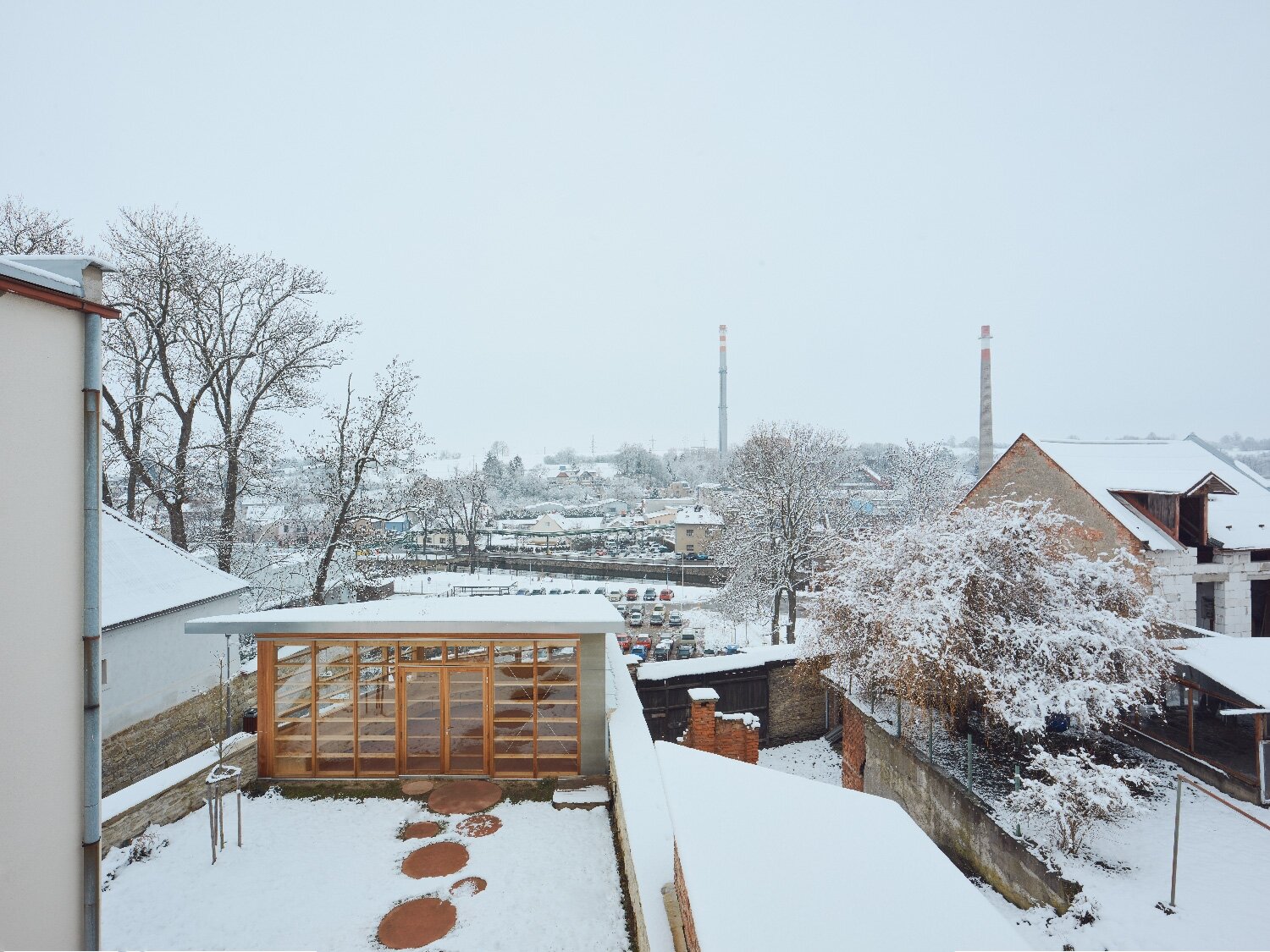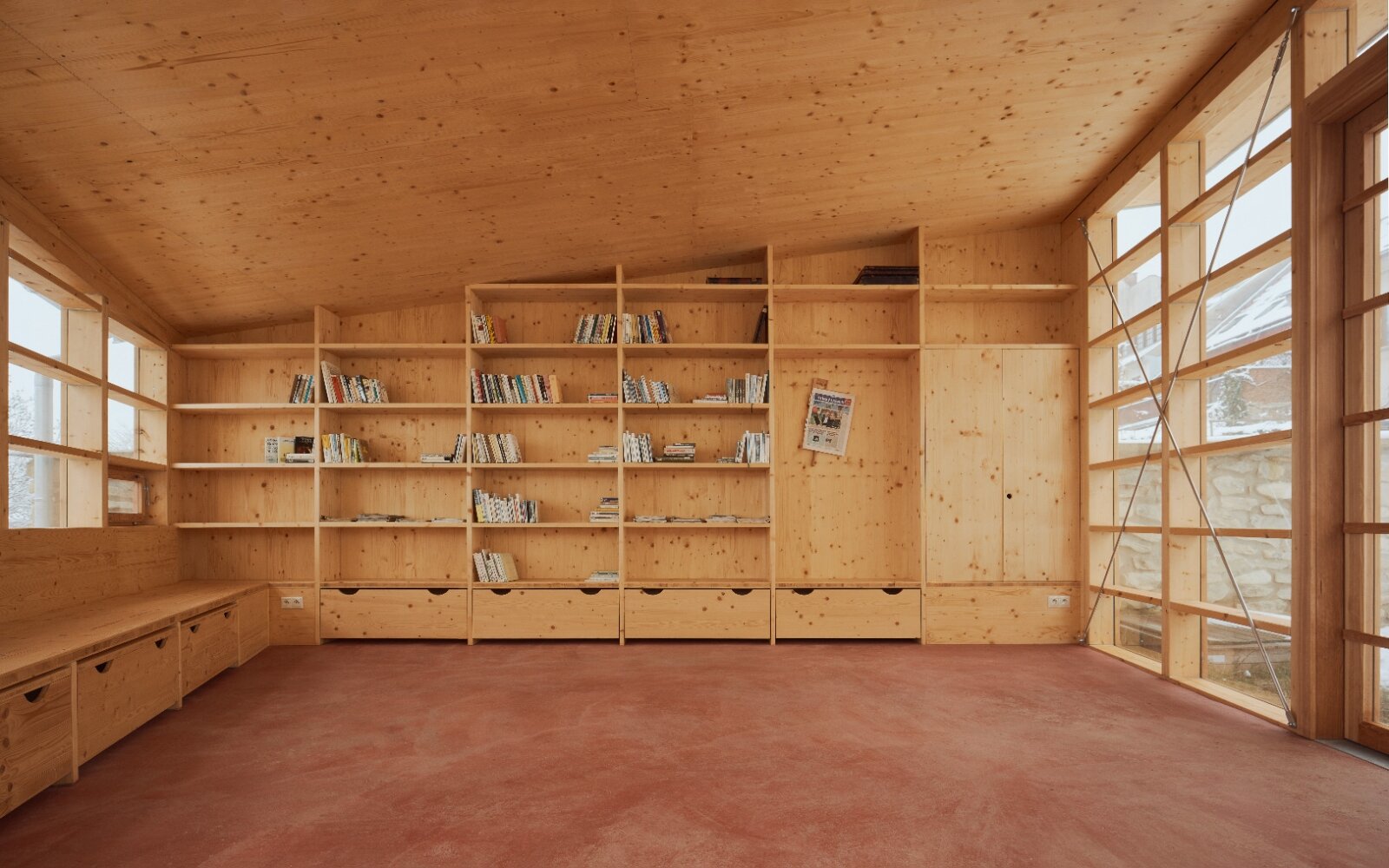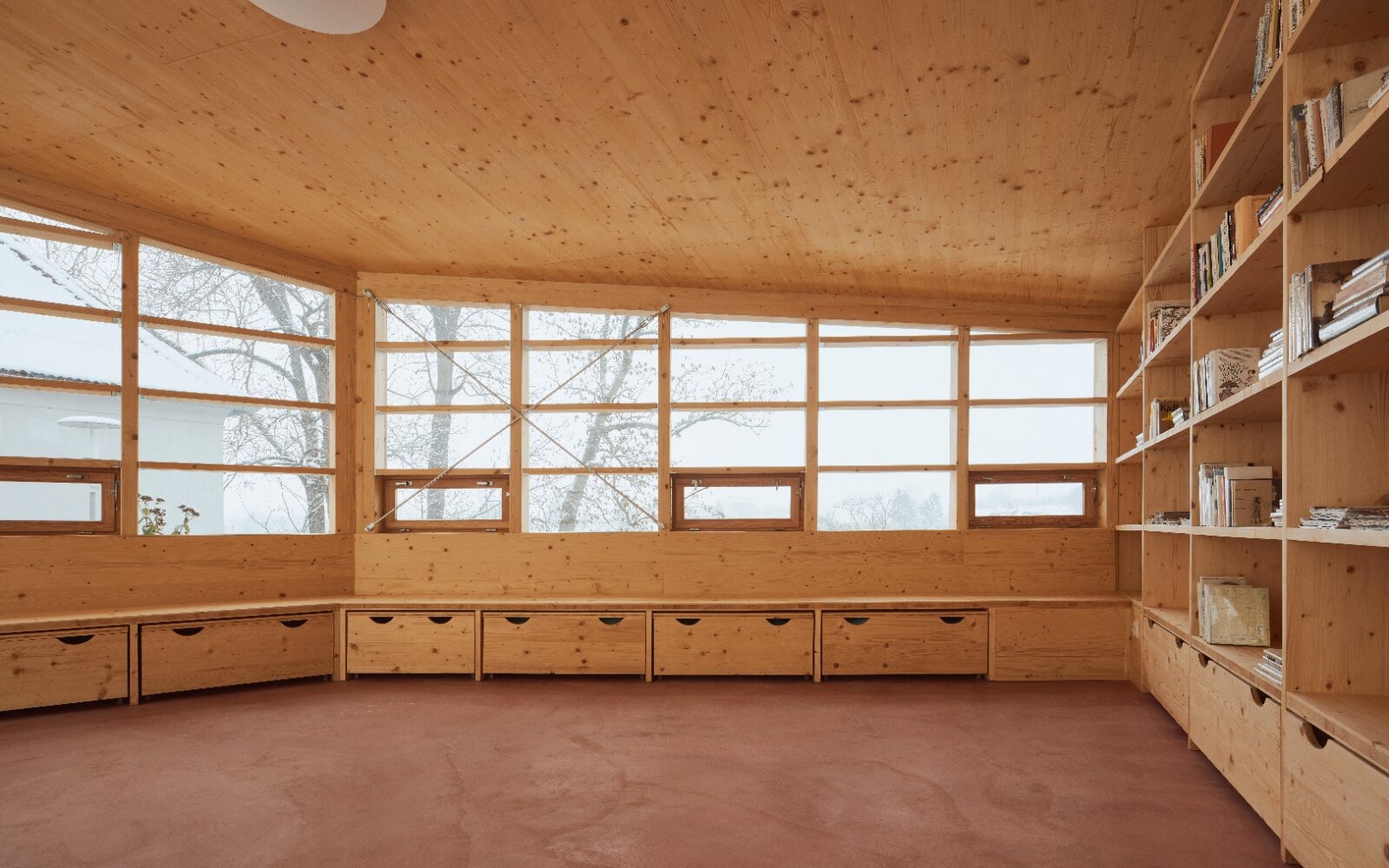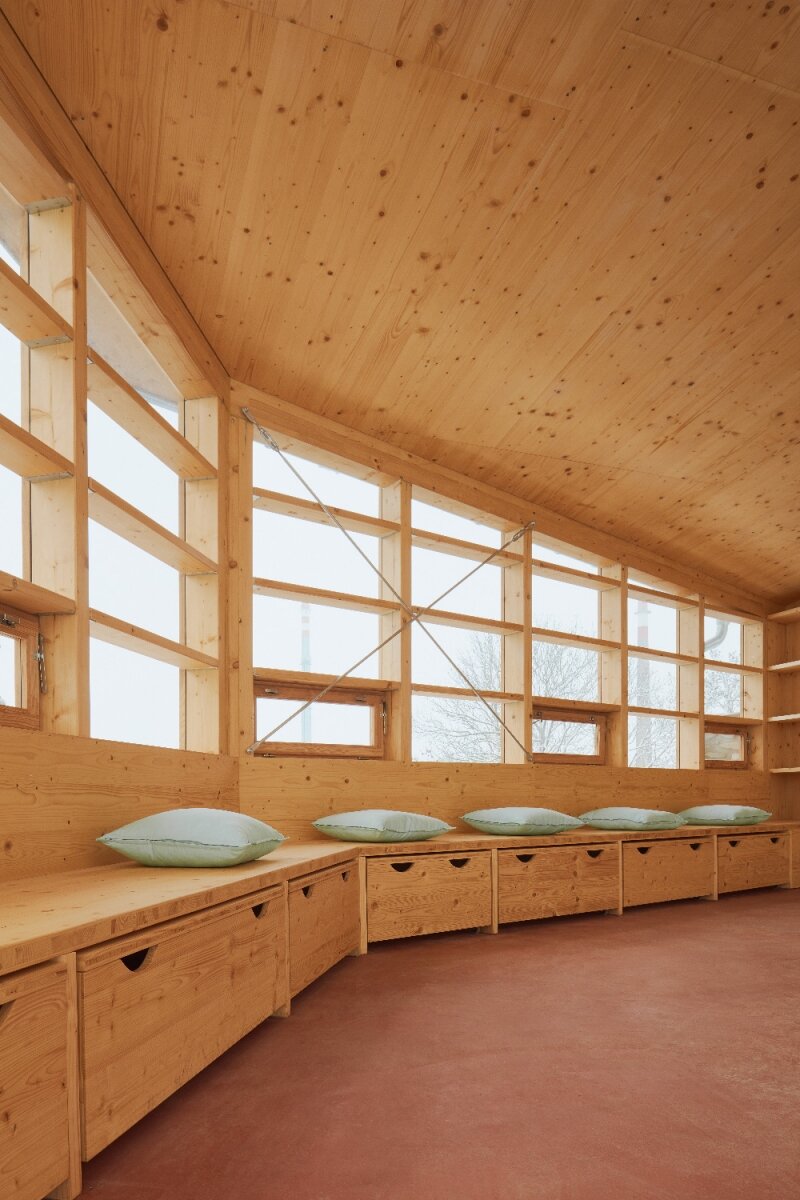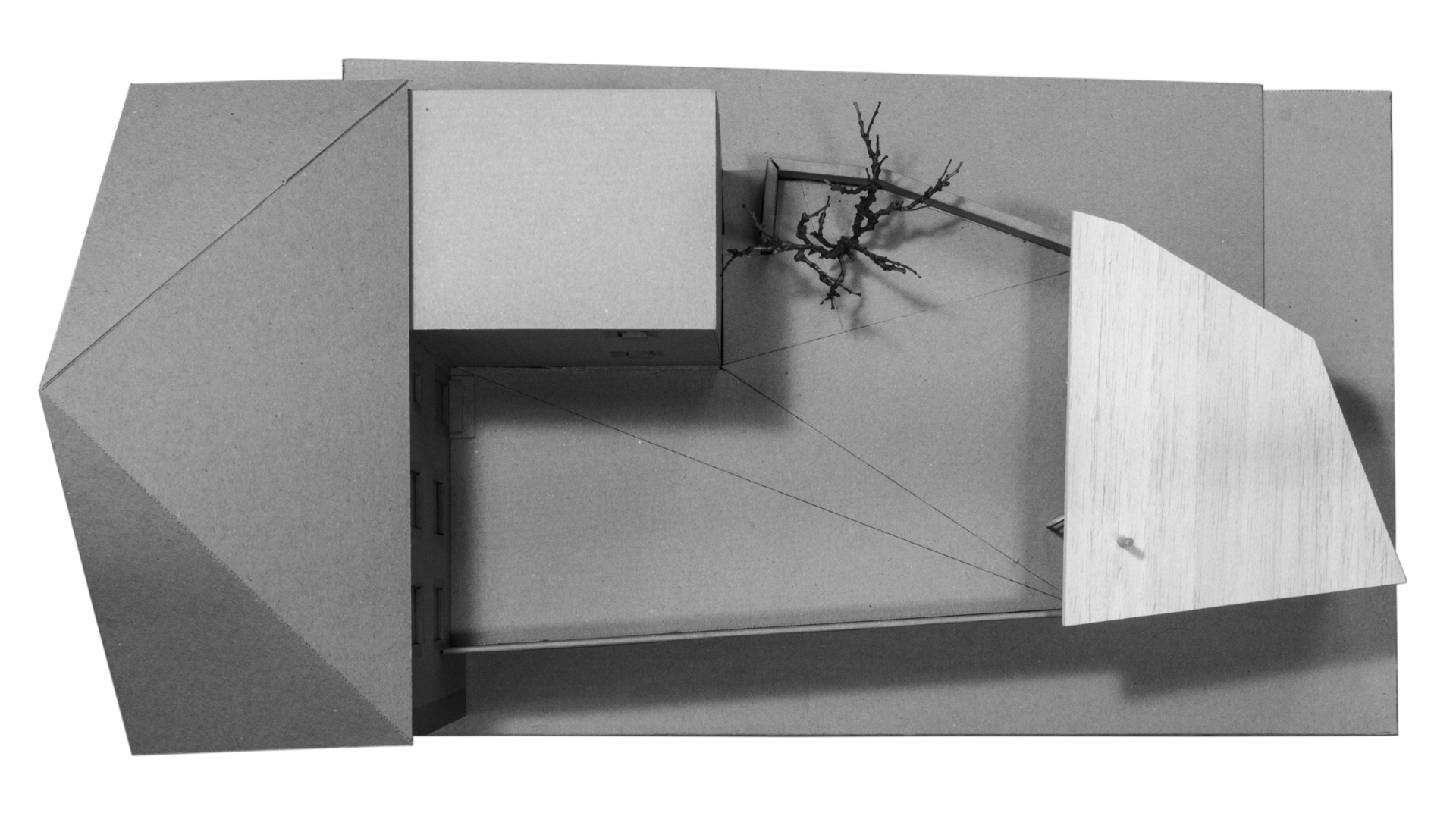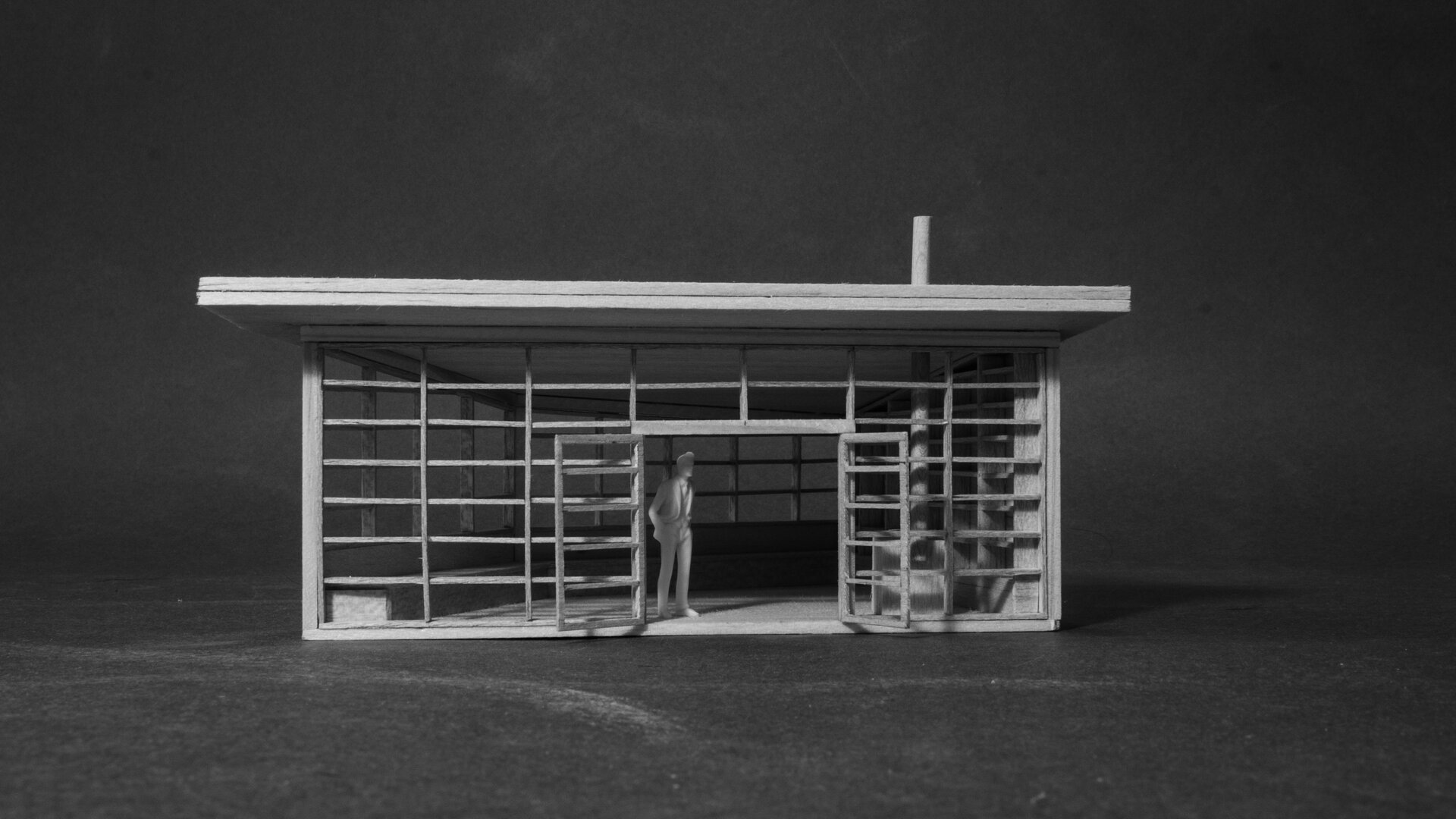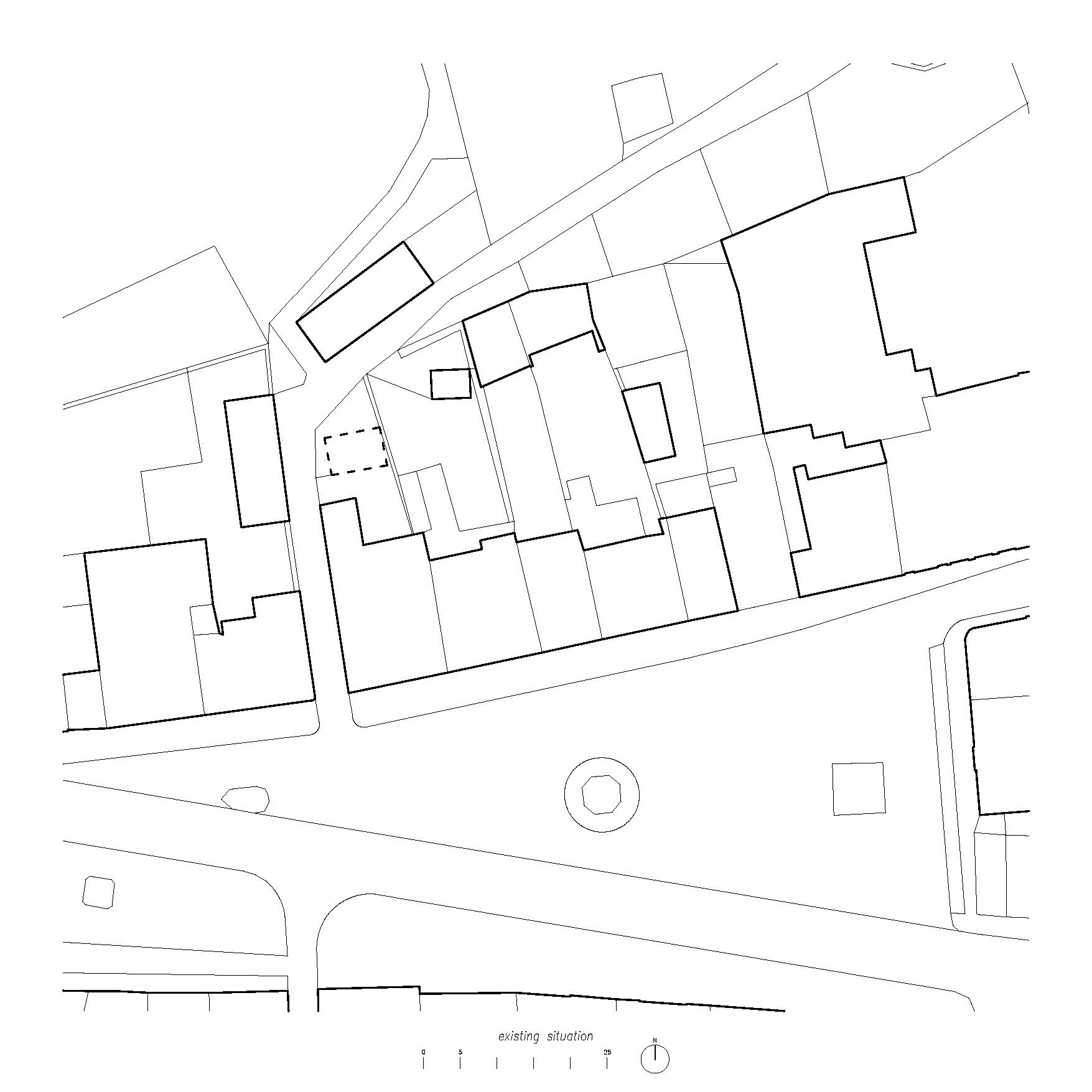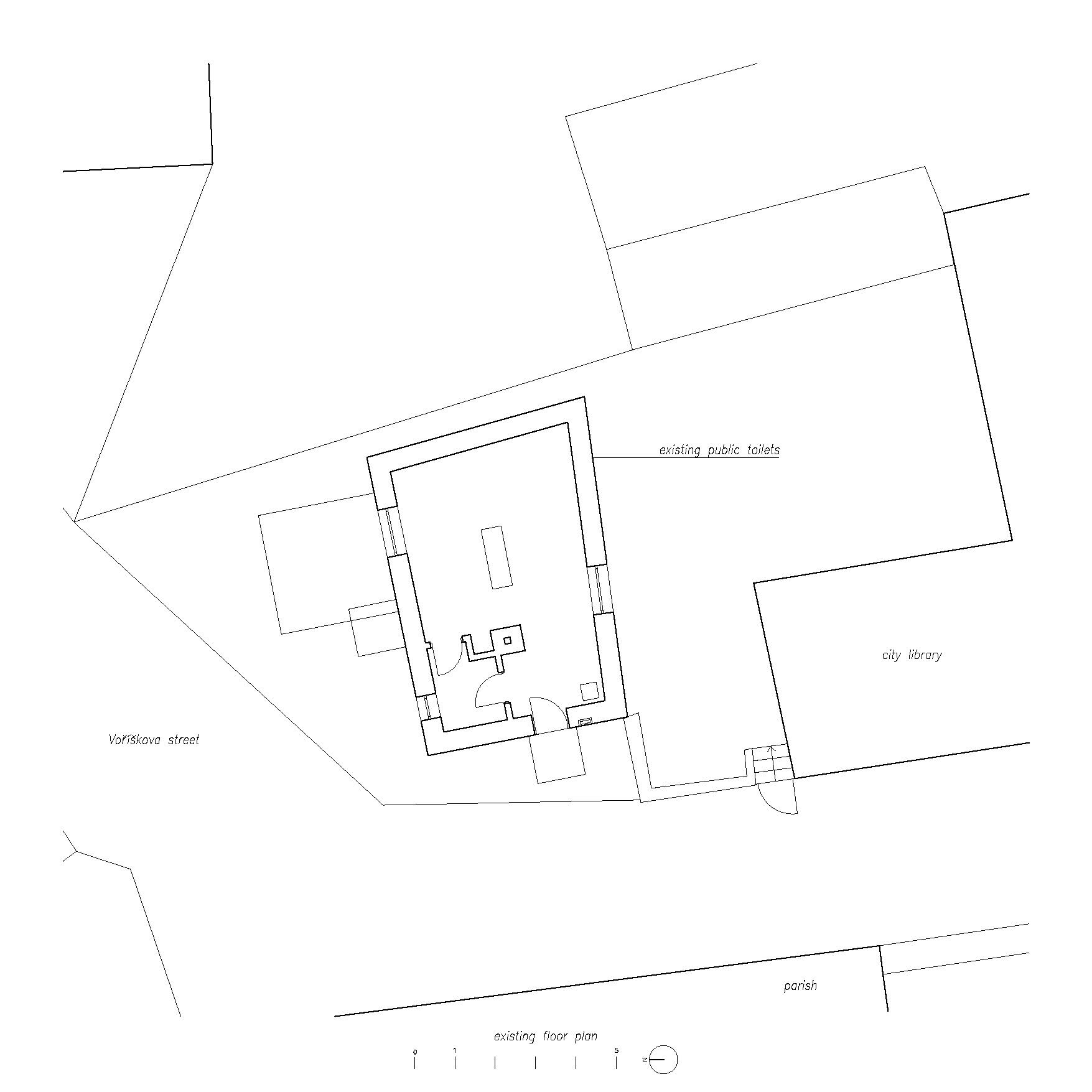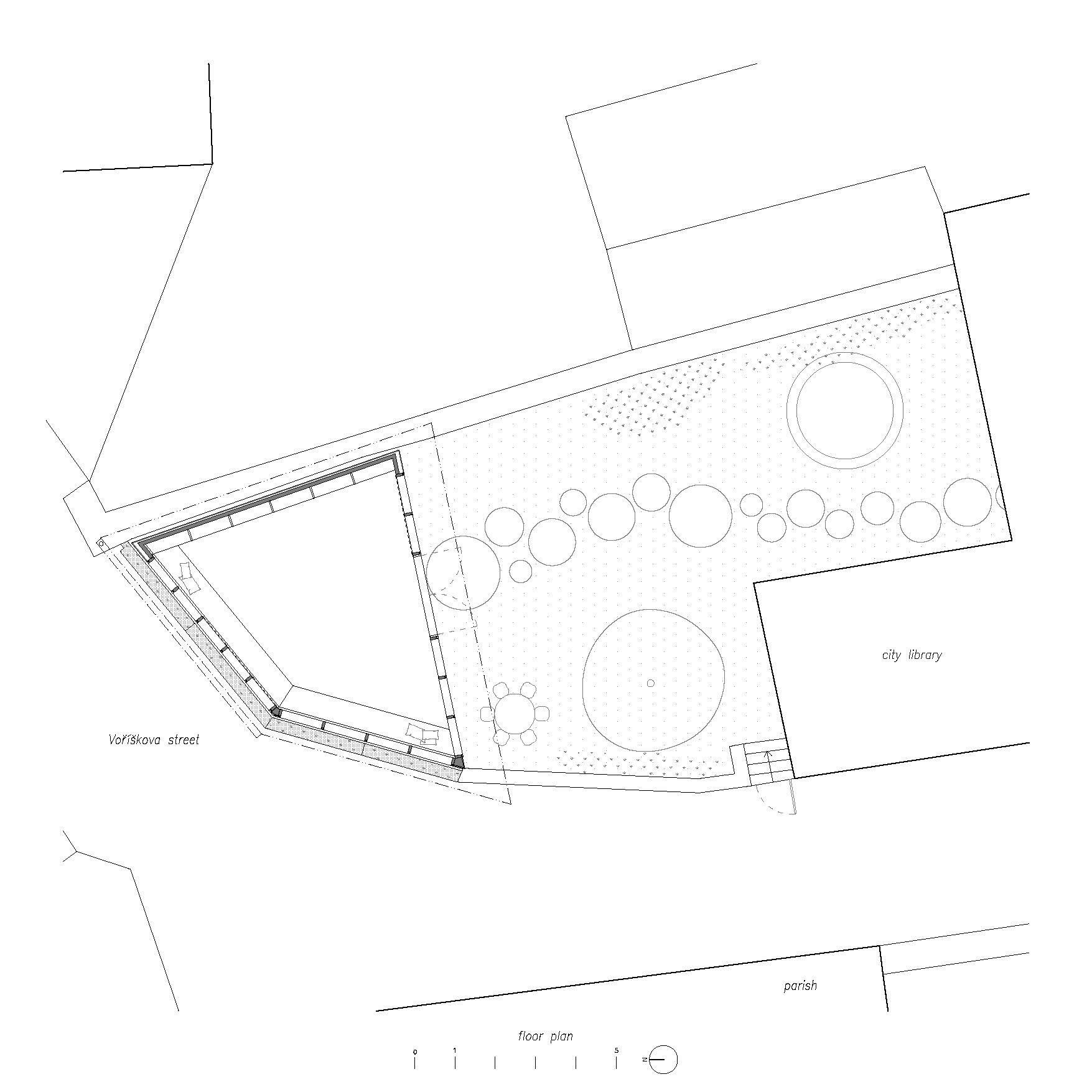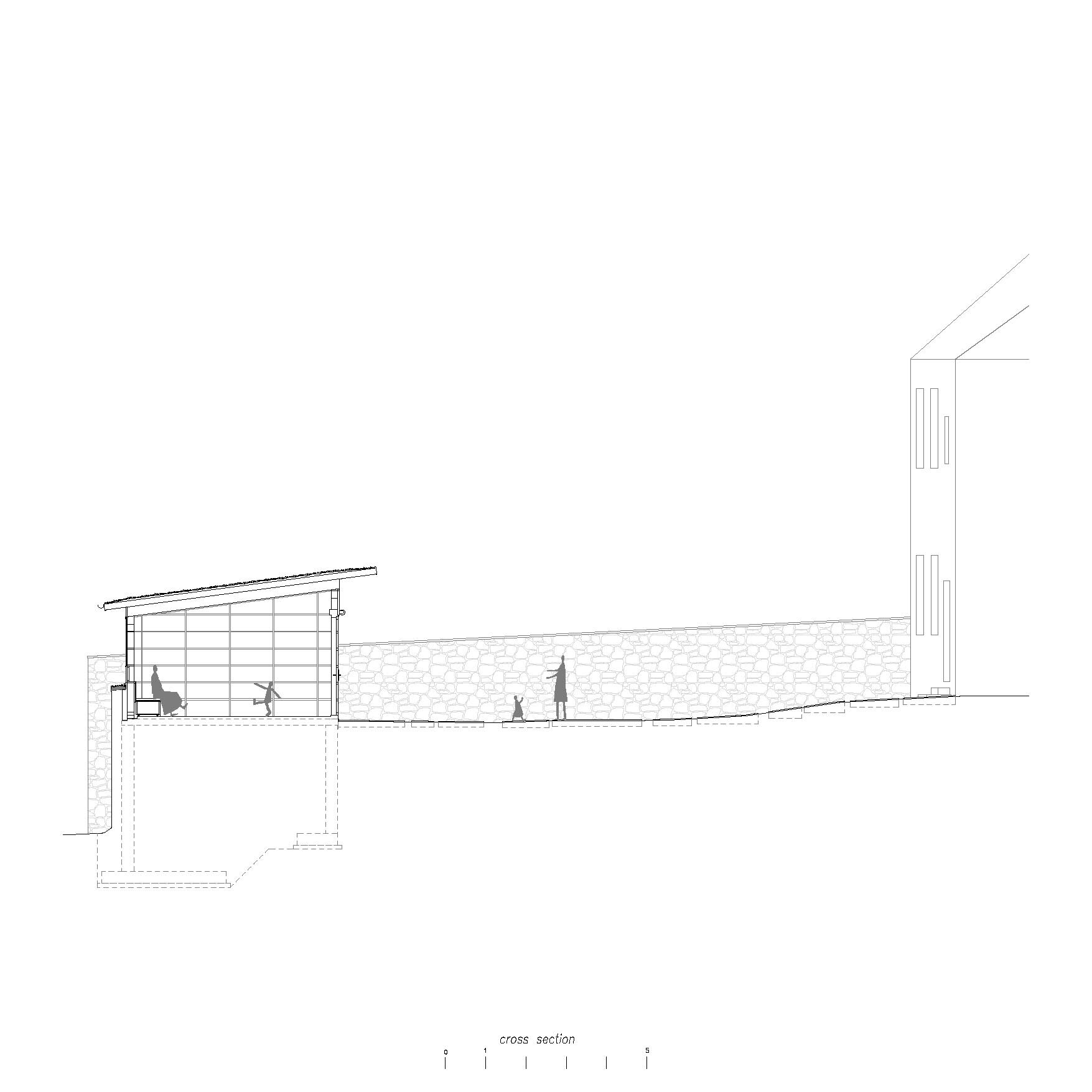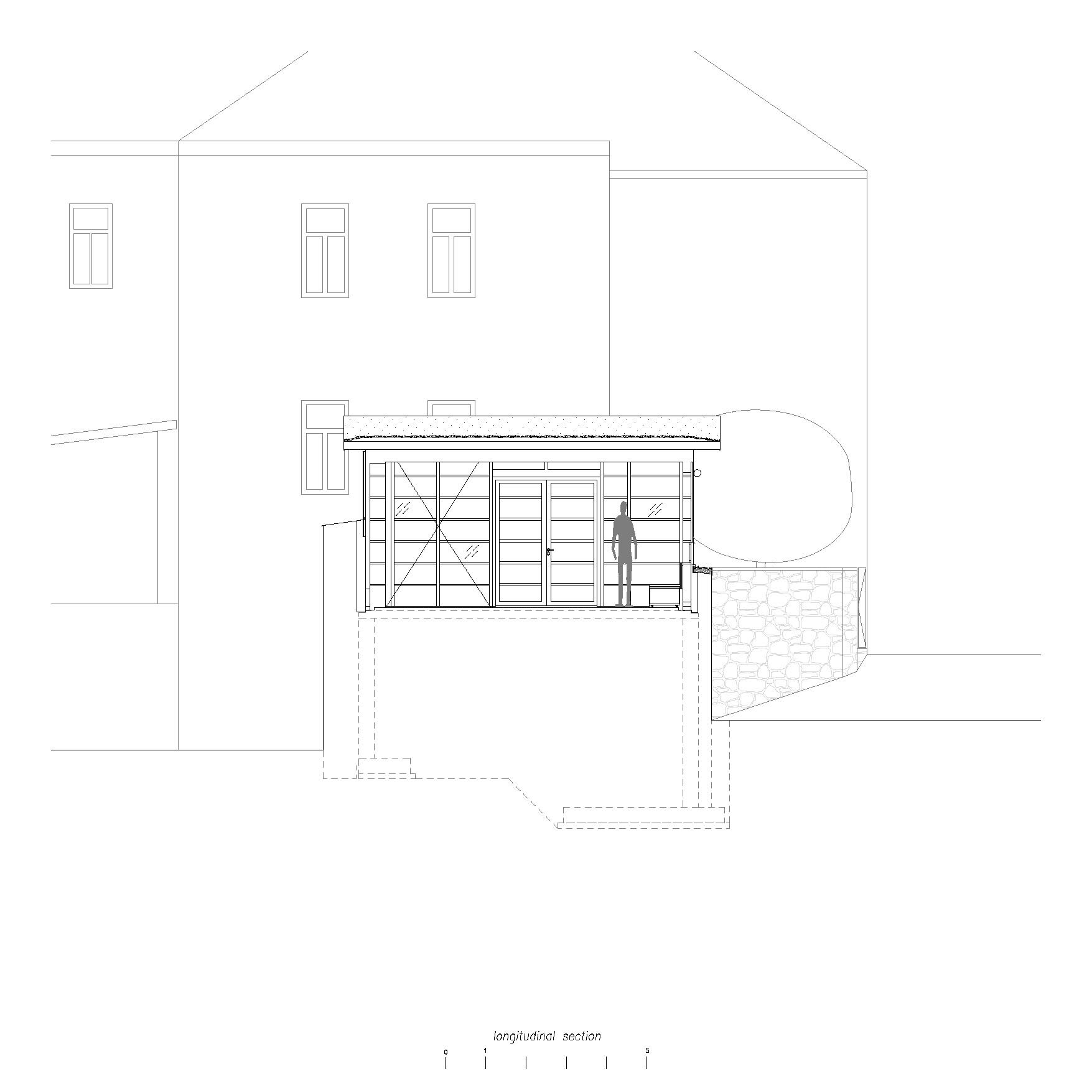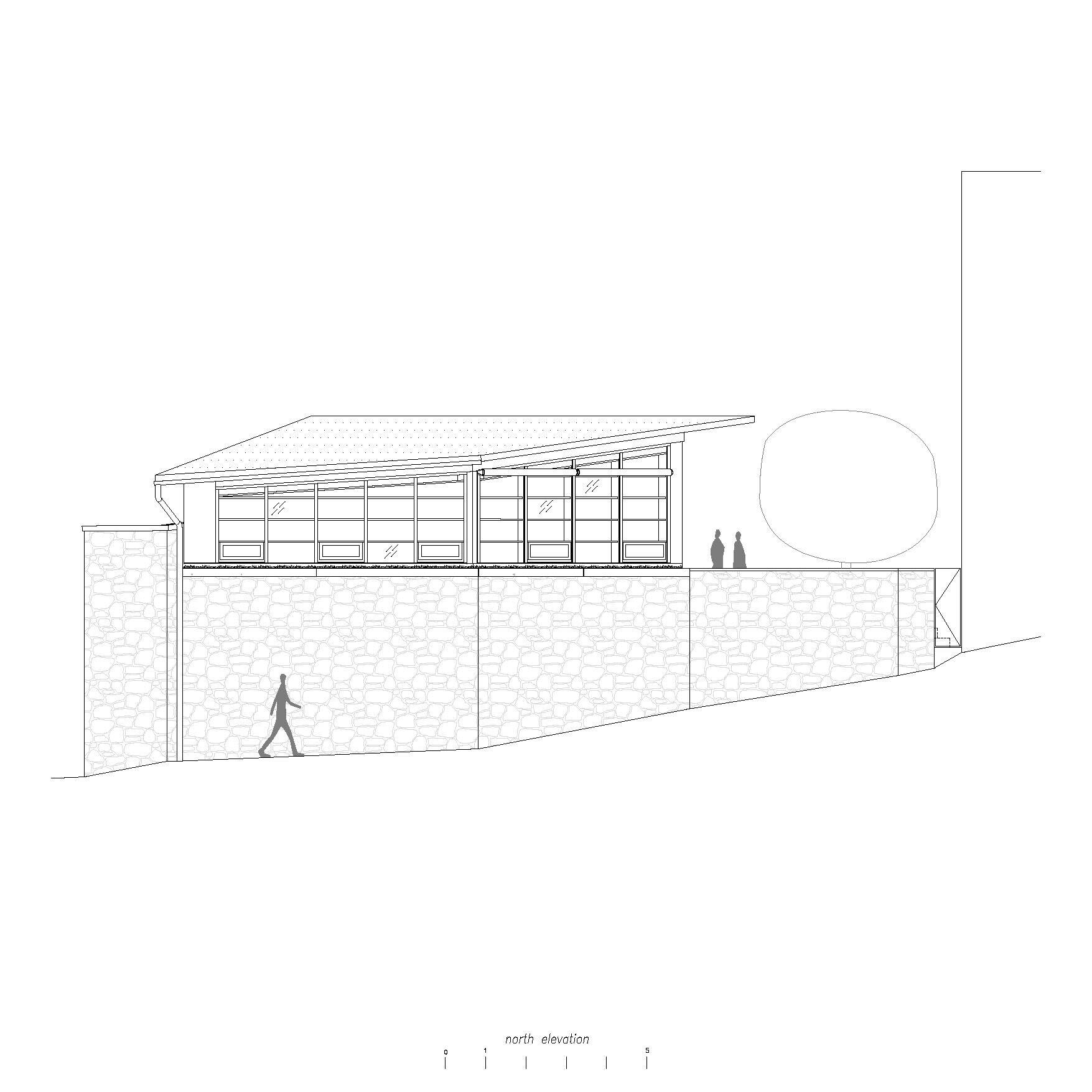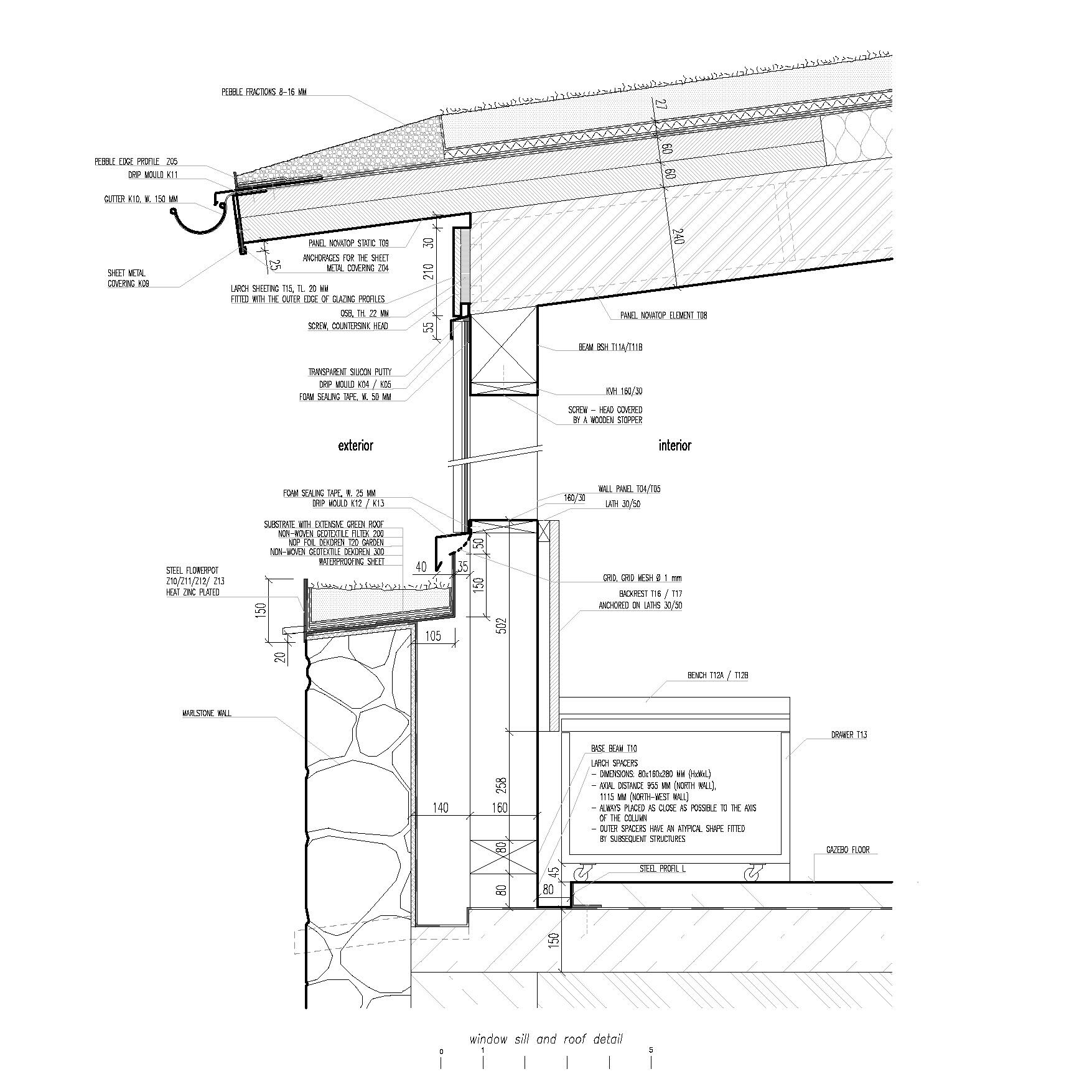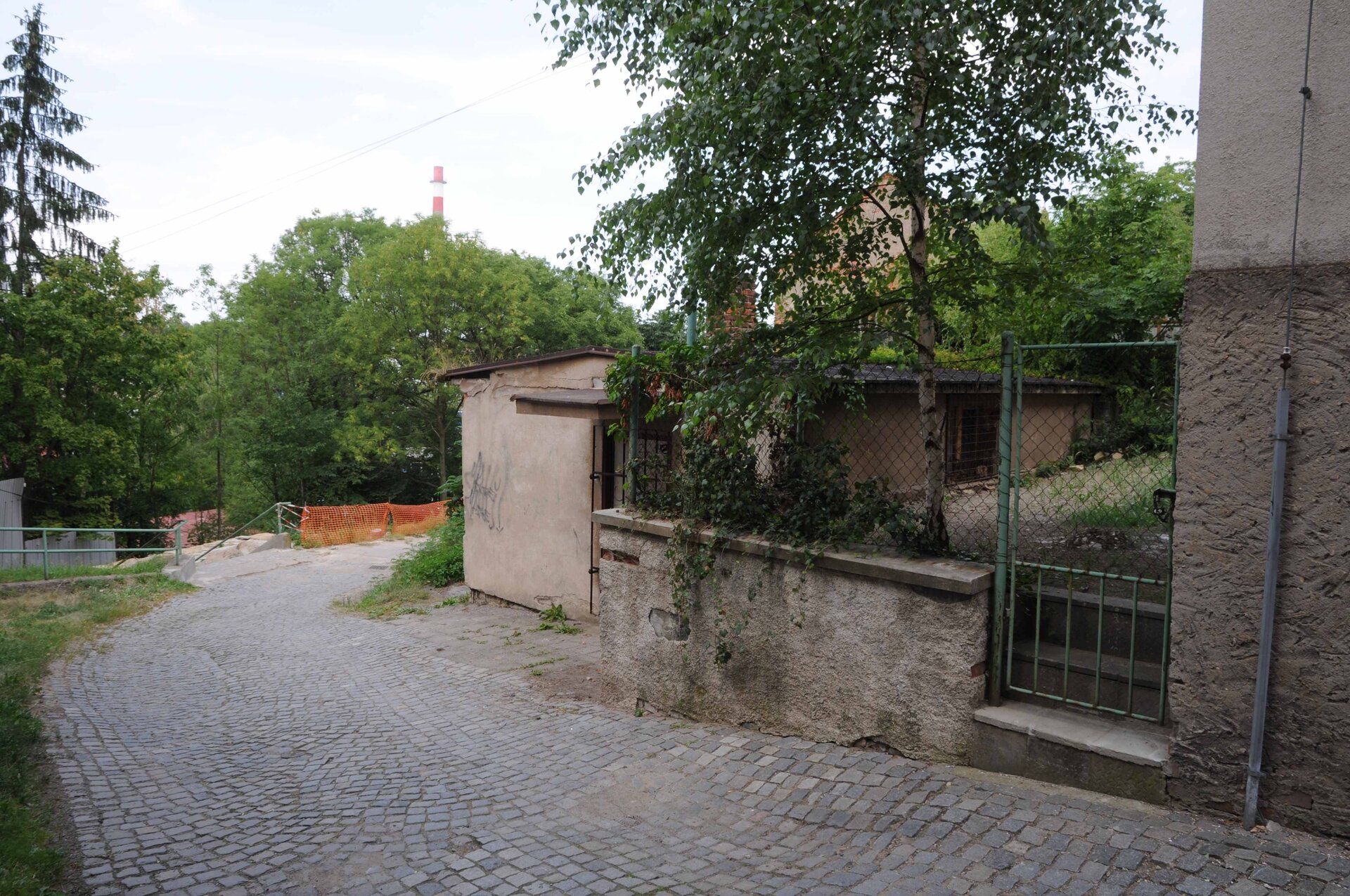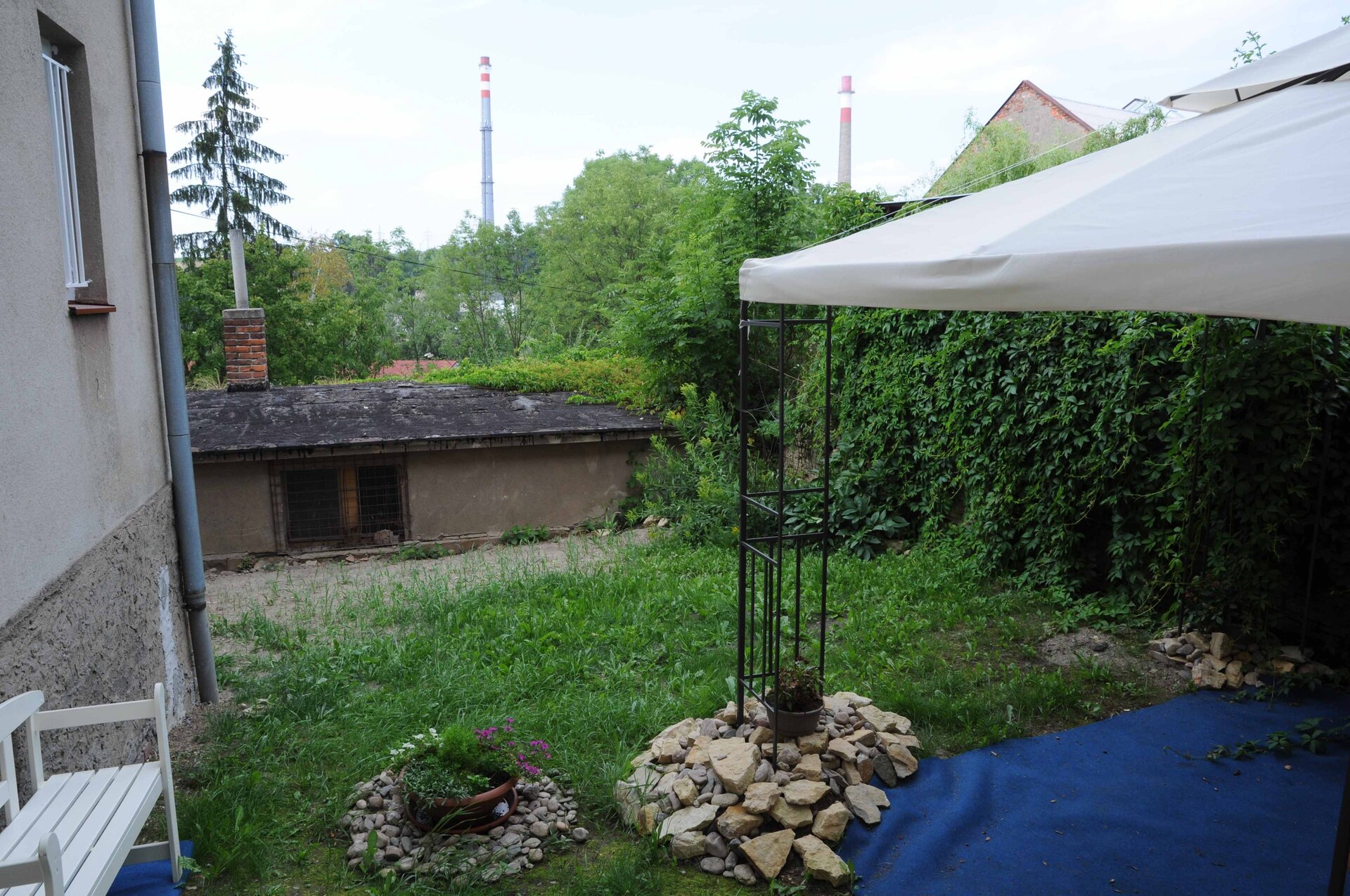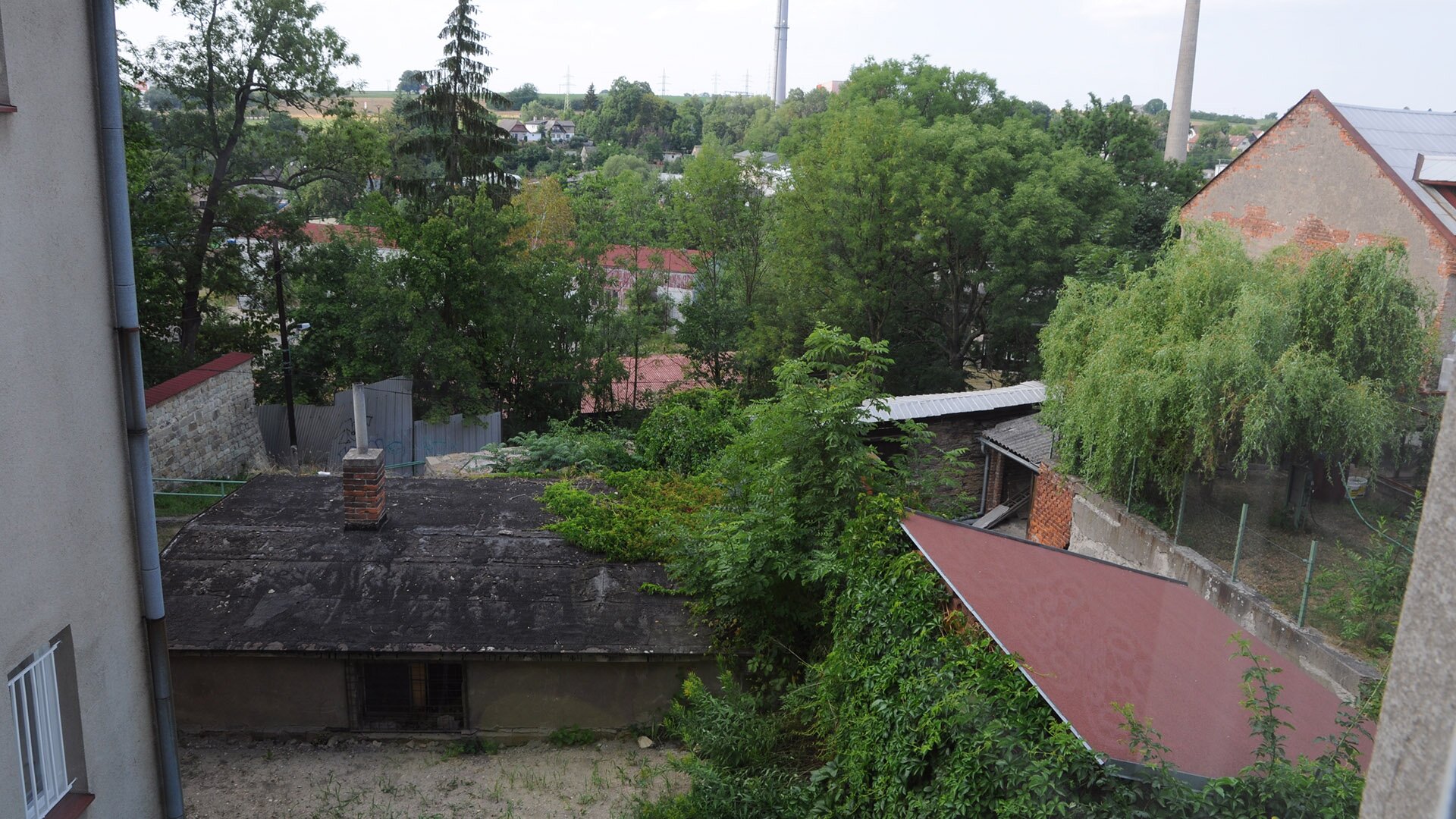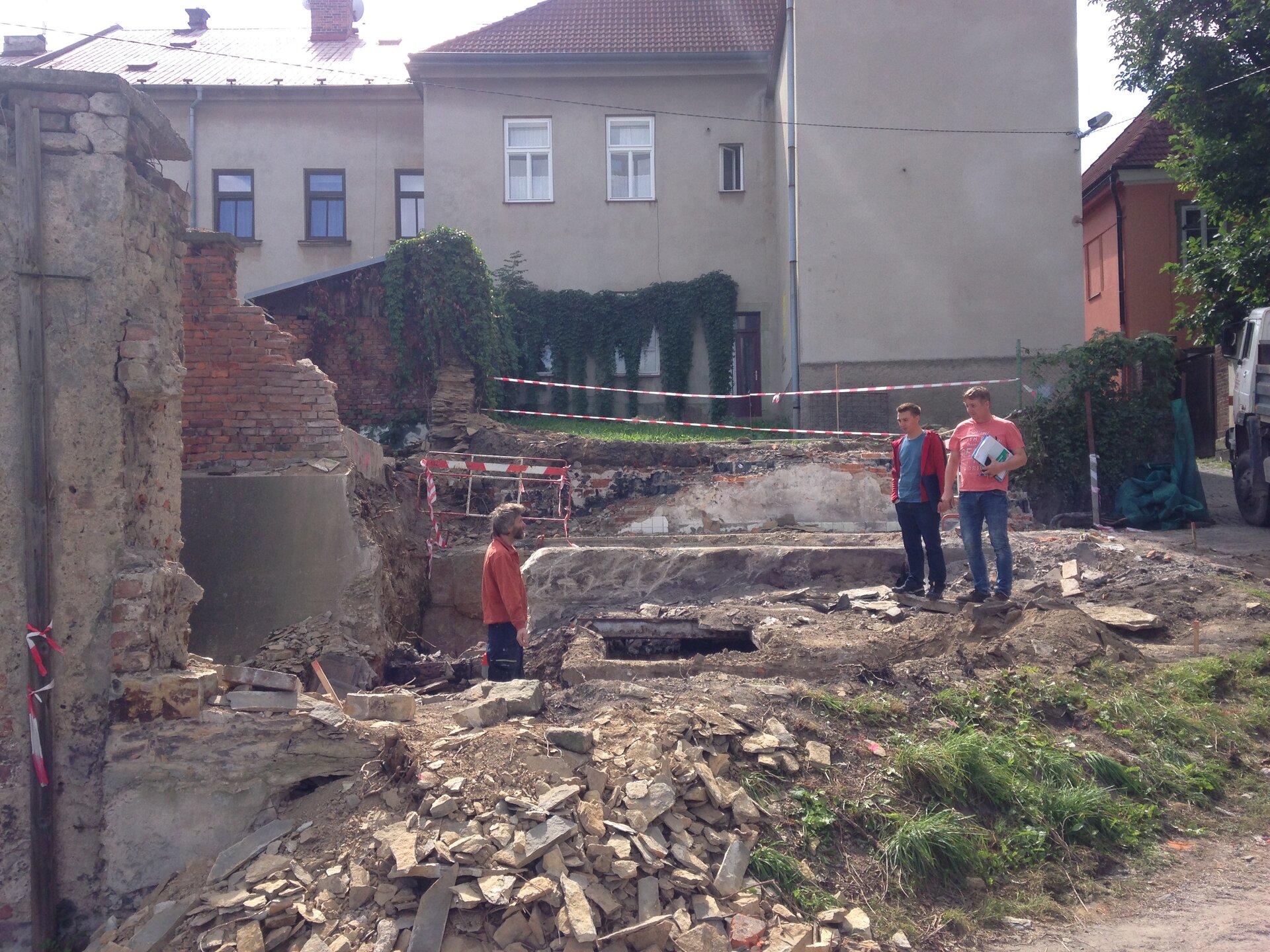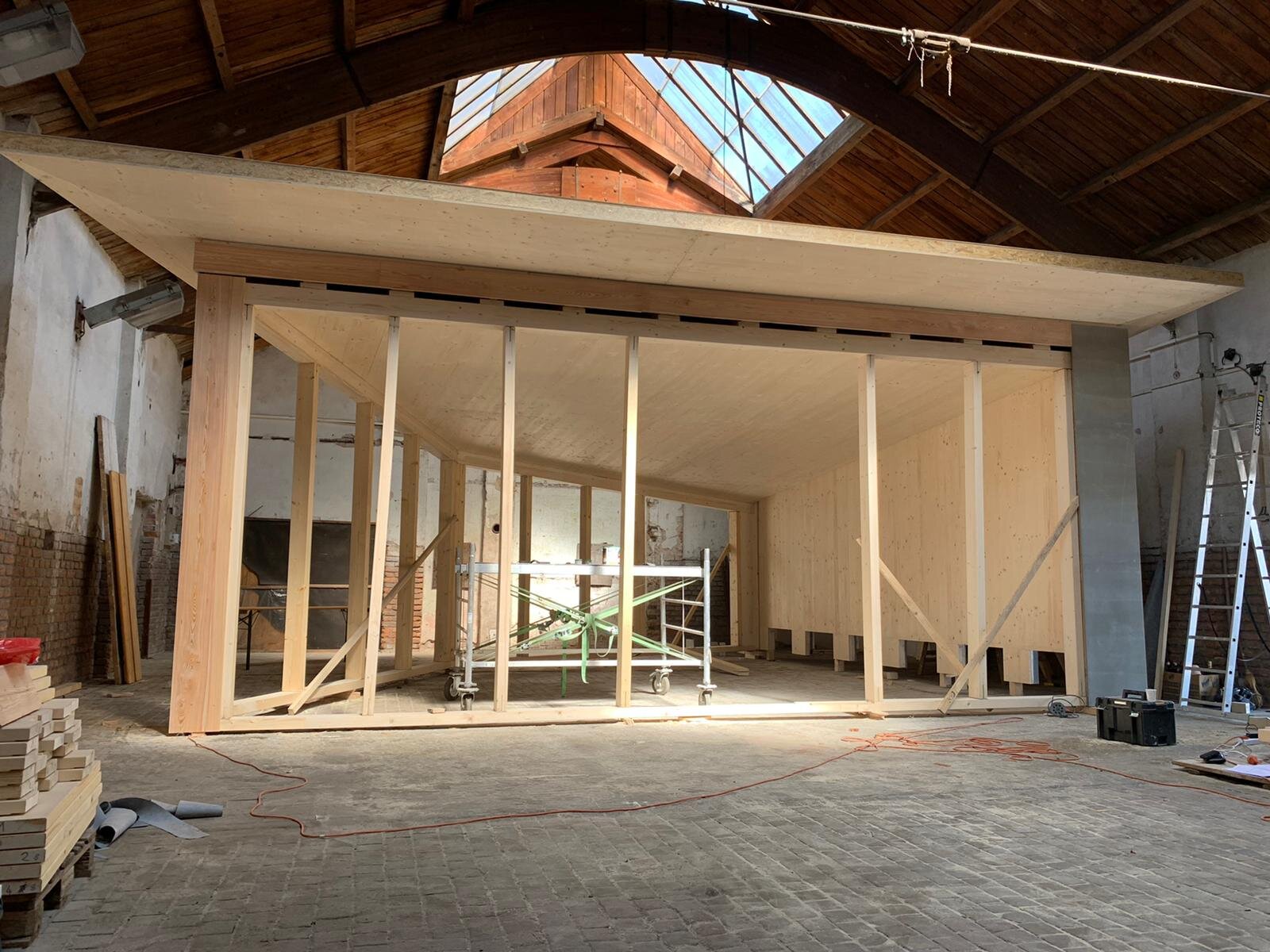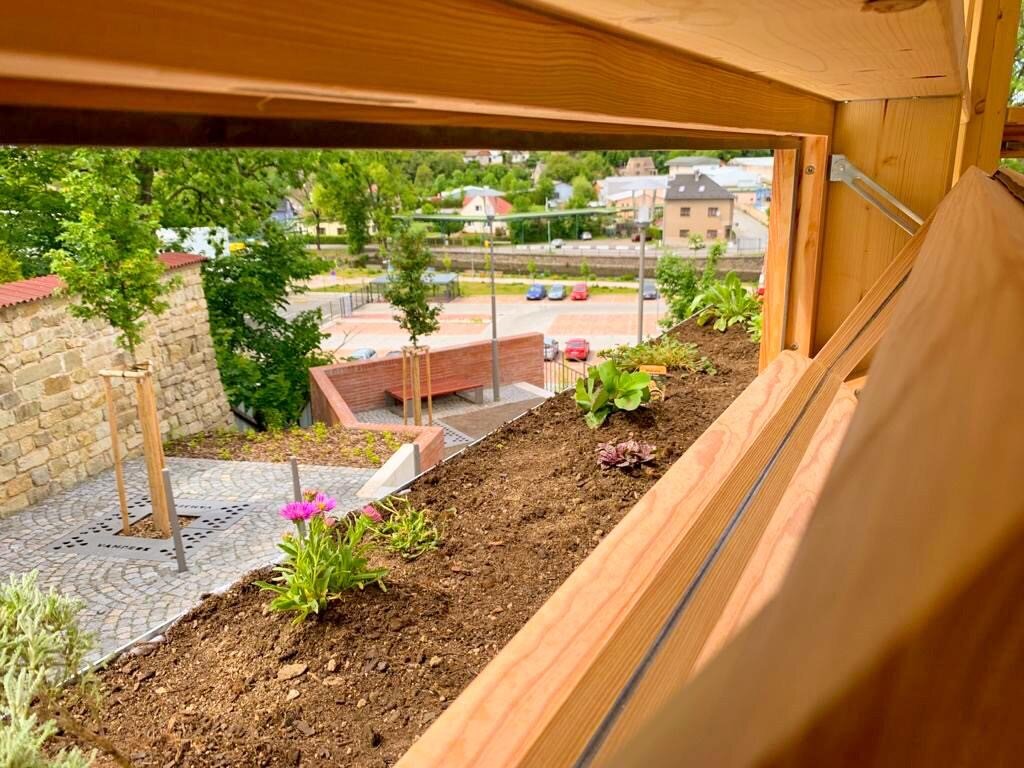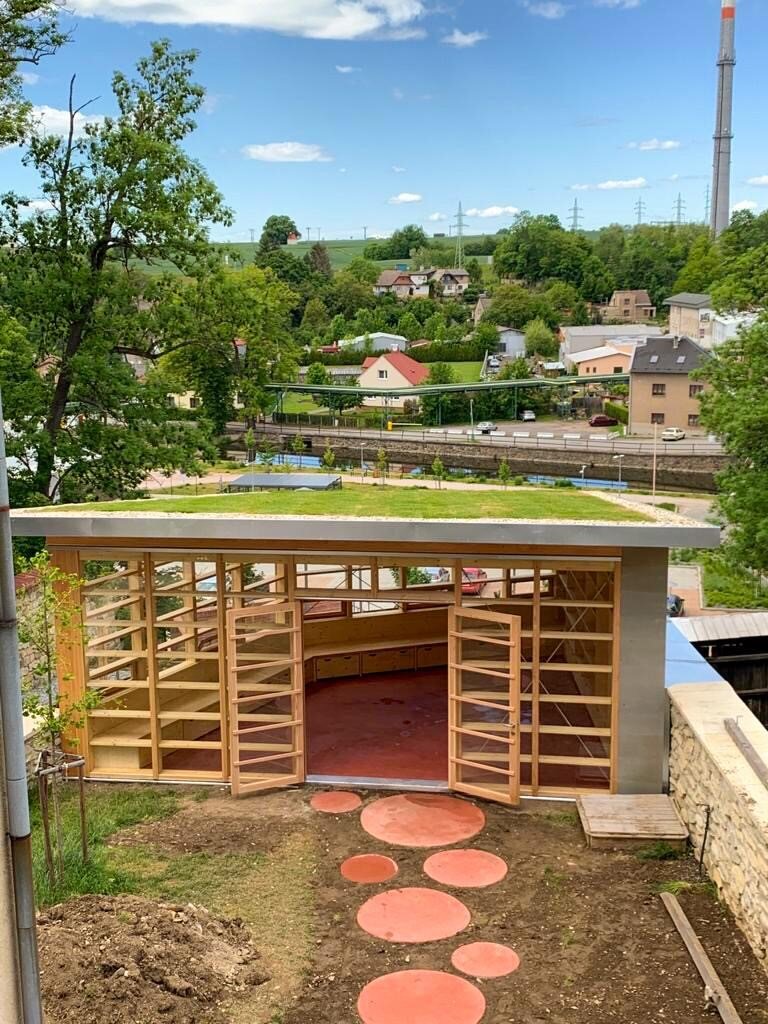 Author
autor-MgA. Martin Kožnar, spolupráce- Ing.arch. Miroslav Bachura (studie), Ing. arch. Jonáš Kolařík (DSP), Ing.arch. Ondřej Hart (DPS)
Studio
Location
Vamberk
Investor
město Vamberk
Supplier
I. etapa-bourací práce a spodní stavba VASPO VAMBERK s. r. o. ;
II. etapa-altán (výstavba altánu, drobné terénní úpravy, chodník) -TSM design s.r.o.
Date of project approval
October 2020
Fotograf
The place links the square with the factories and many people pass there daily. Big potential but sharp sense of decadence.
The town's library needed a garden, and the summerhouse to host a children's club, readings and evening events.
The roads, the house of public lavatories as well as the garden of the public library are owned by the municipality. This enabled to adjust the lot by shifting its borders so as to maximize the library garden. The summerhouse reminiscent of a rectangle-shaped stone is situated at its end. Retaining wall was created a plinth for the gazebo and a larger garden.
The structure of the summerhouse, transparent from the garden side, combines wood and glass, to offer a view of the countryside beyond the summerhouse. The roof is green as a garden. The summerhouse serves as a summer library, a playroom, a gallery and a lecturing room. The benches are as well storages; the racks are bookshelves. The garden can be open as well from the street for smaller events.
Where the summerhouse is, the level of the garden is 3 m higher than that of the street. The foundations are formed by a concrete basis supporting the summerhouse construction. The concrete basis also forms the retaining wall of the garden and defines the street. The skeleton of the summerhouse walls combines spruce posts (KVH) with crosspieces anchored with steel stiffeners and one full, wooden, sandwich panel (CLT). The ceiling is a solid wooden panel supported only by perimeter walls. The construction was assembled panel by panel in the factory, then taken apart and re-assembled on the spot, to be set into the outside walls. In the upper crown of the wall, in the part of the gazebo, steel flowerpots with perennial and rock garden. The sidewalk in the garden and the concrete floor of the gazebo are the color of terracotta.
Green building
Environmental certification
| | |
| --- | --- |
| Type and level of certificate | - |
Water management
| | |
| --- | --- |
| Is rainwater used for irrigation? | |
| Is rainwater used for other purposes, e.g. toilet flushing ? | |
| Does the building have a green roof / facade ? | |
| Is reclaimed waste water used, e.g. from showers and sinks ? | |
The quality of the indoor environment
| | |
| --- | --- |
| Is clean air supply automated ? | |
| Is comfortable temperature during summer and winter automated? | |
| Is natural lighting guaranteed in all living areas? | |
| Is artificial lighting automated? | |
| Is acoustic comfort, specifically reverberation time, guaranteed? | |
| Does the layout solution include zoning and ergonomics elements? | |
Principles of circular economics
| | |
| --- | --- |
| Does the project use recycled materials? | |
| Does the project use recyclable materials? | |
| Are materials with a documented Environmental Product Declaration (EPD) promoted in the project? | |
| Are other sustainability certifications used for materials and elements? | |
Energy efficiency
| | |
| --- | --- |
| Energy performance class of the building according to the Energy Performance Certificate of the building | A |
| Is efficient energy management (measurement and regular analysis of consumption data) considered? | |
| Are renewable sources of energy used, e.g. solar system, photovoltaics? | |
Interconnection with surroundings
| | |
| --- | --- |
| Does the project enable the easy use of public transport? | |
| Does the project support the use of alternative modes of transport, e.g cycling, walking etc. ? | |
| Is there access to recreational natural areas, e.g. parks, in the immediate vicinity of the building? | |